Christmas sweaters are those essential things that create a festive mood. Moreover, it is something to keep you warm. Probably our first associations with the word Christmas are a Christmas tree and a sweater with a deer. Of course, this is not a bad idea to create all that "Home alone" vibe, but there are much more options. There is a huge variety of sweaters with bomb inscriptions. See our selection of the Christmas sweaters you'll totally want to wear.
Newest Christmas Sweaters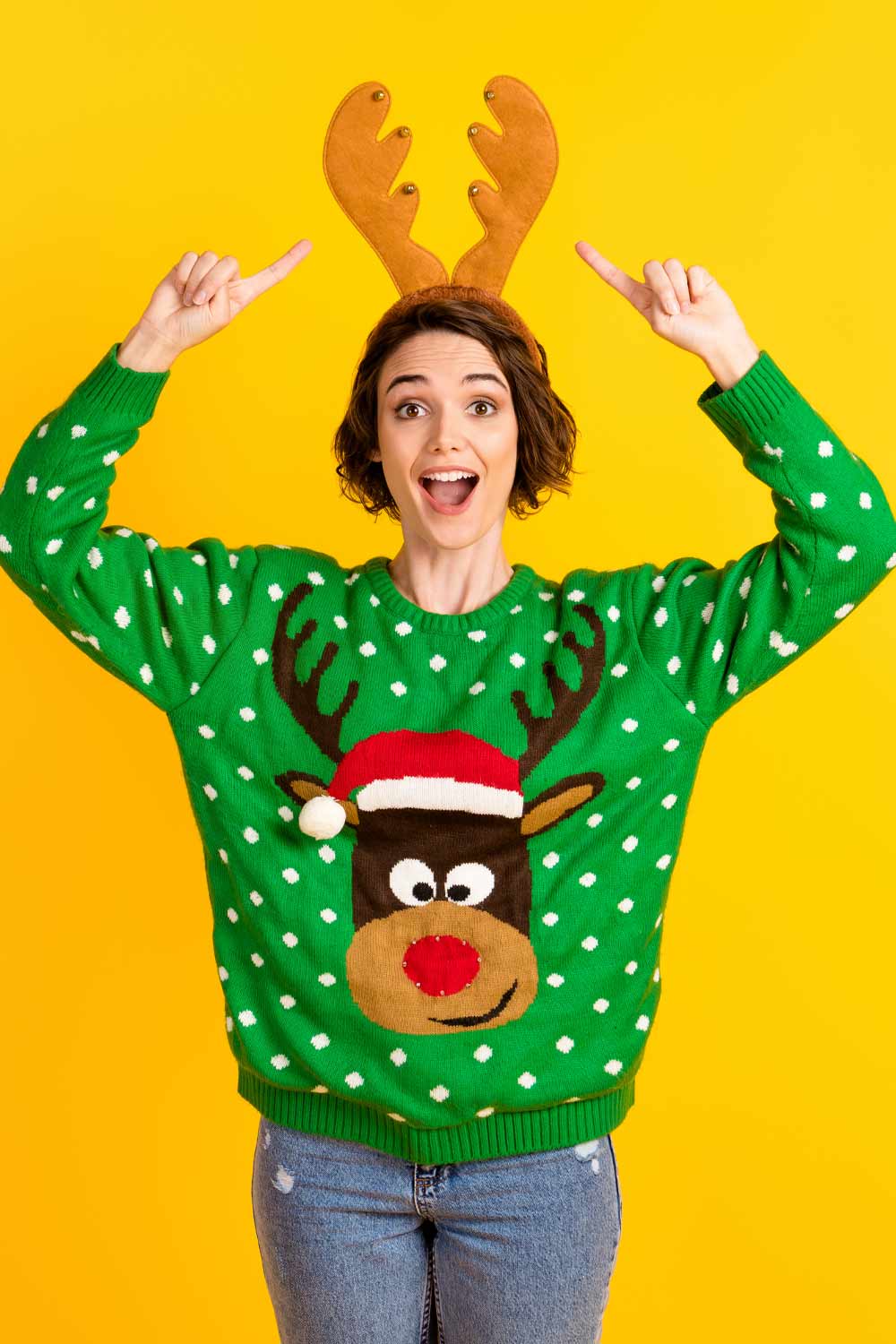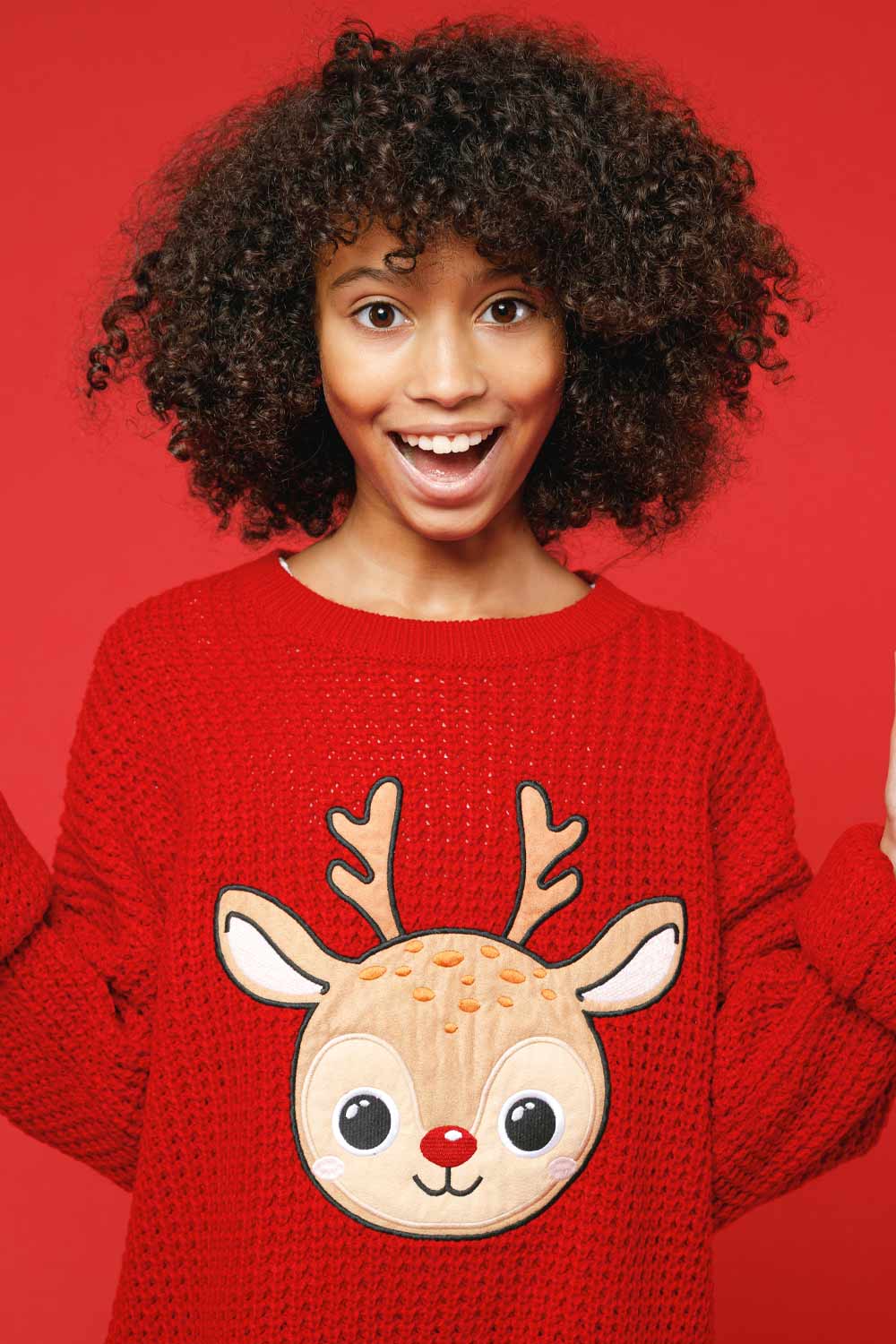 '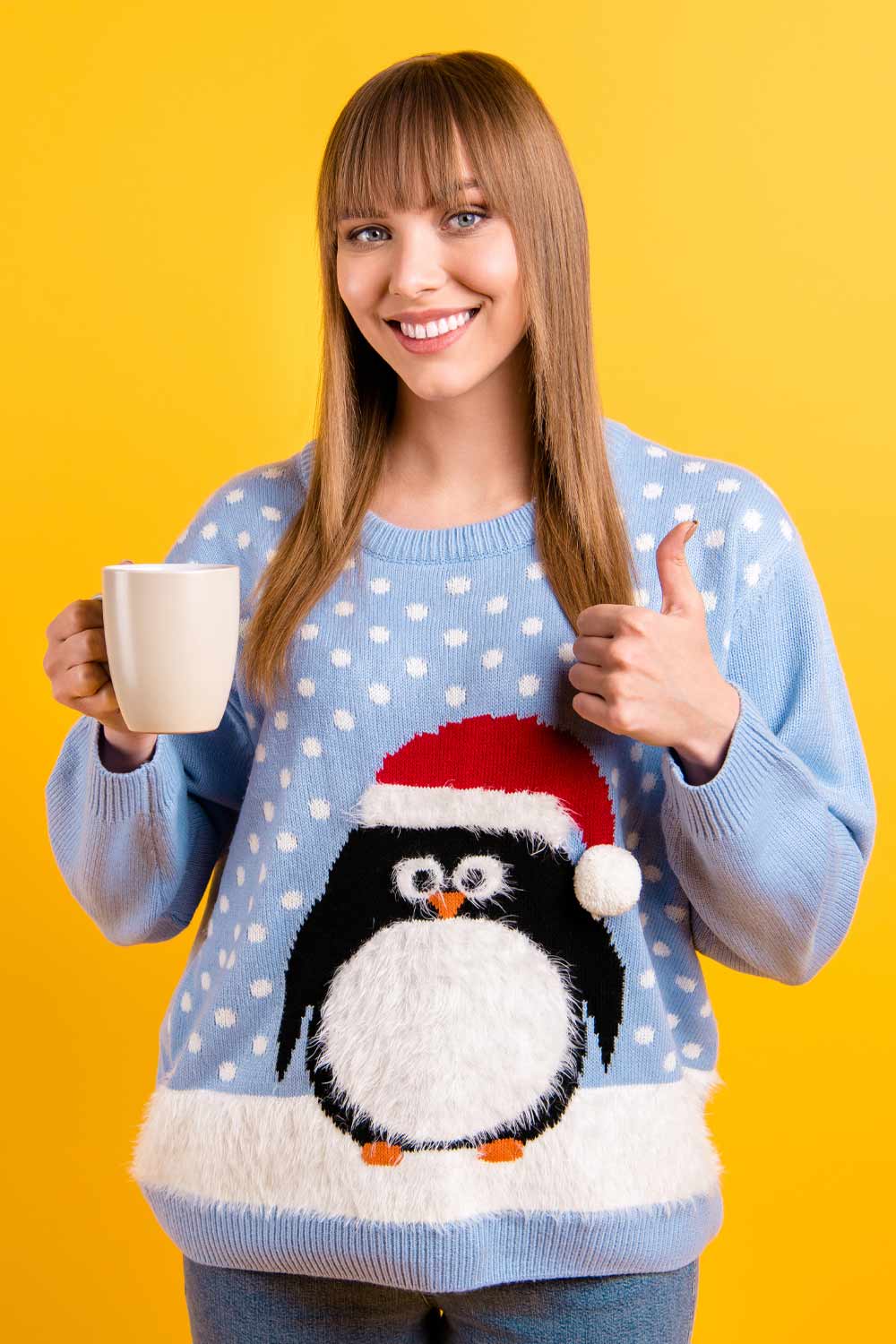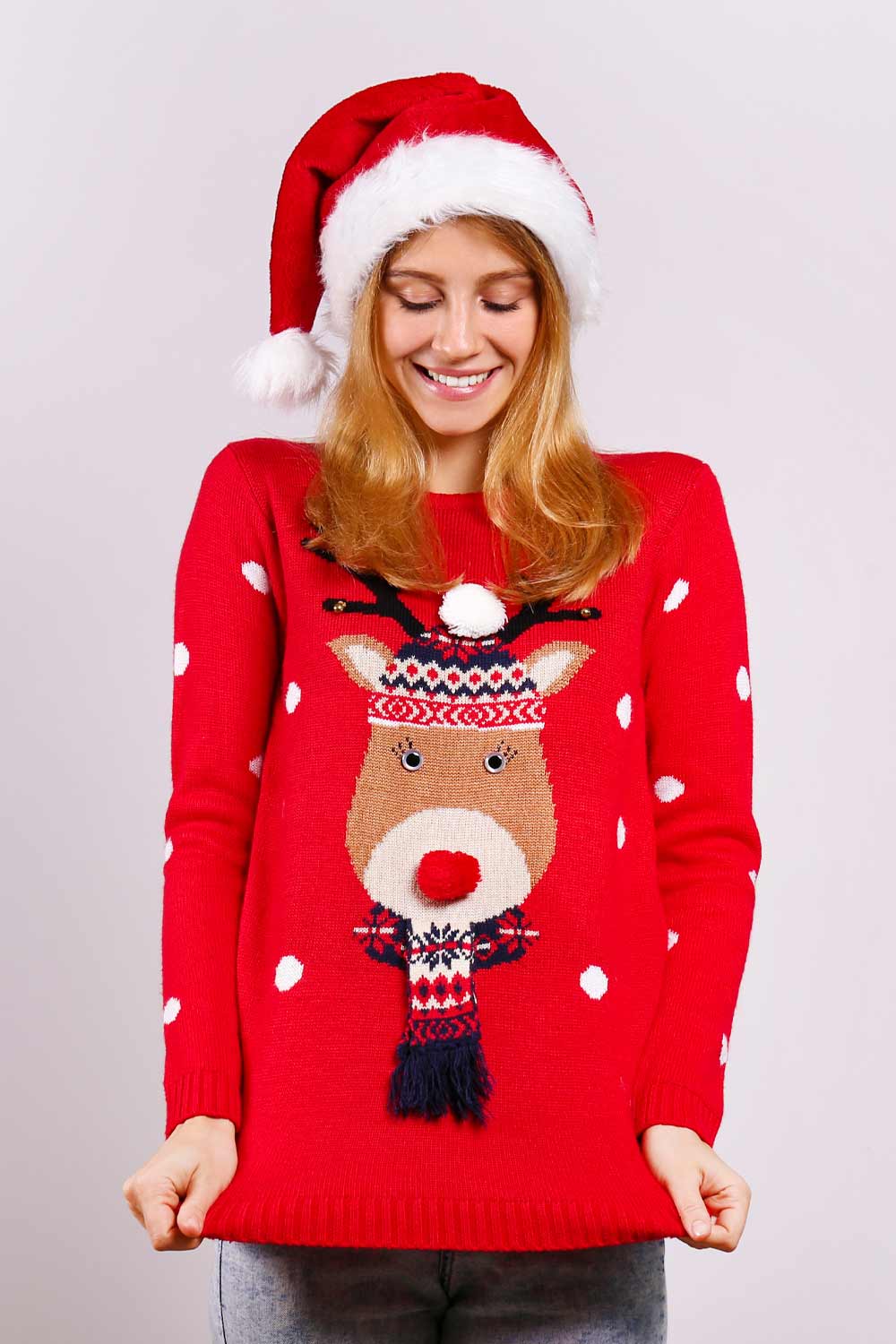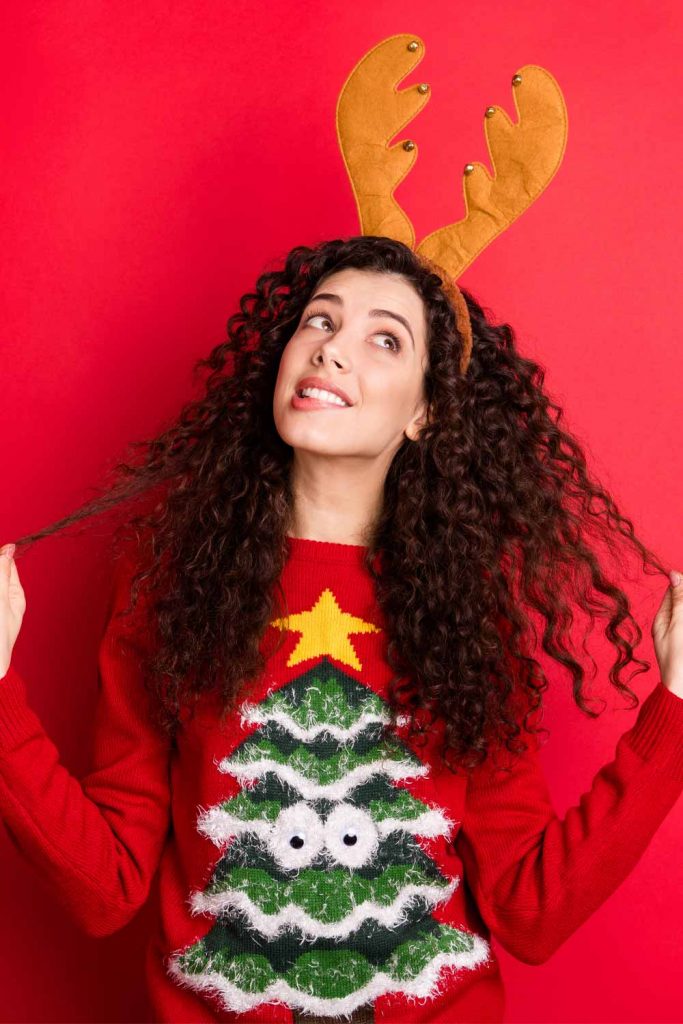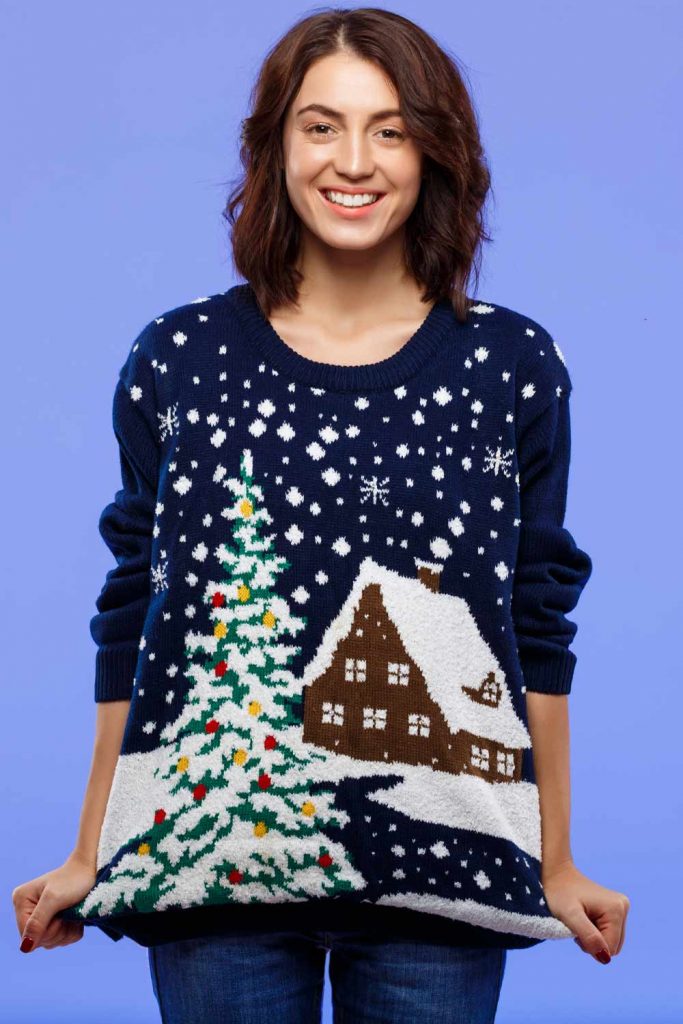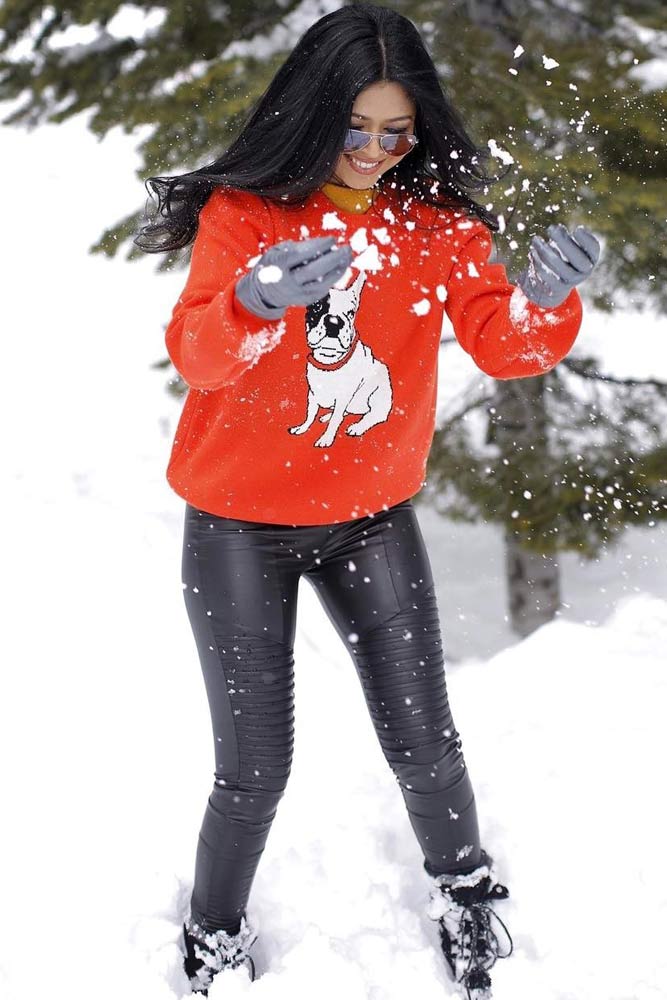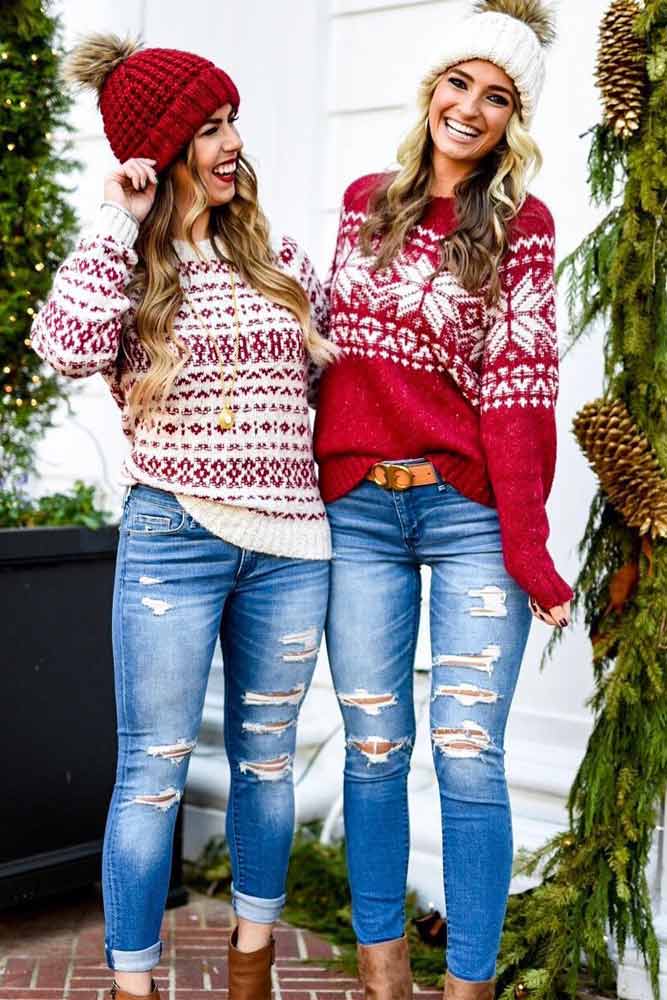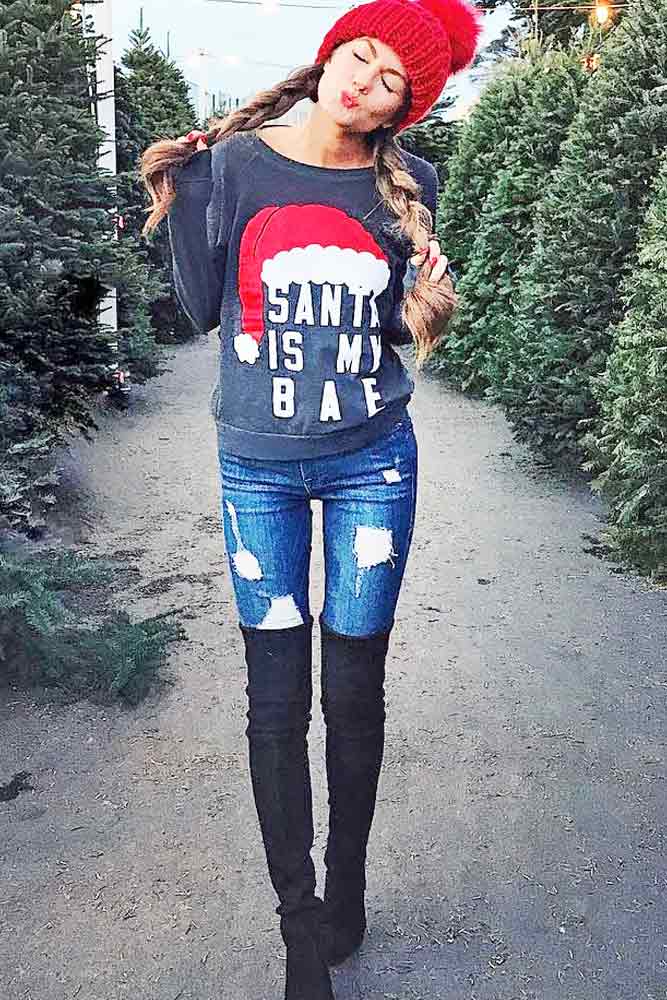 Credit: Instagram/walkinwonderland, Instagram/thecheekybeen, Instagram/cmcoving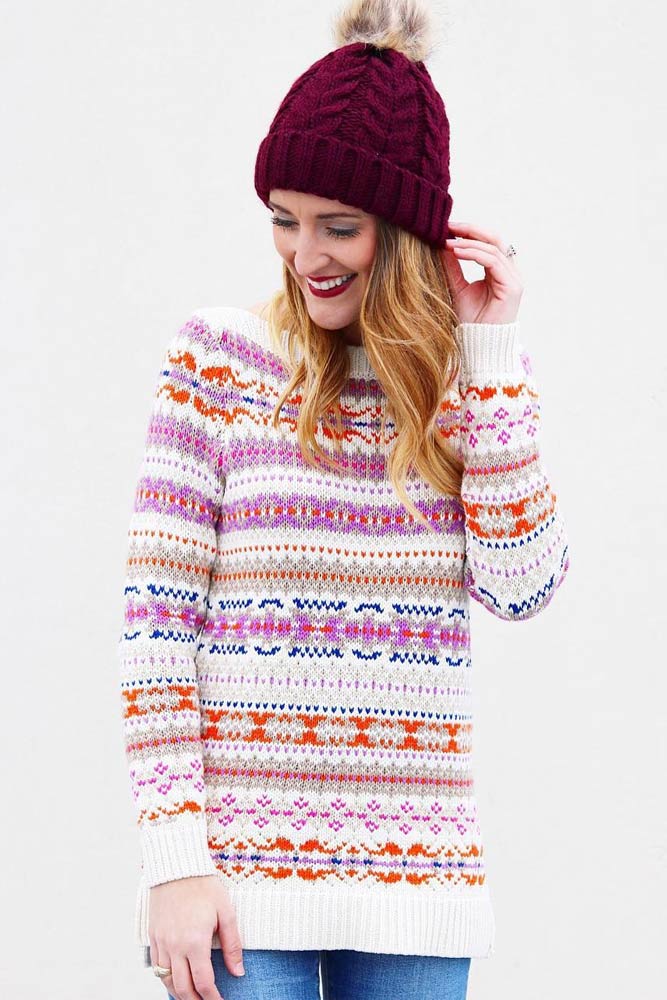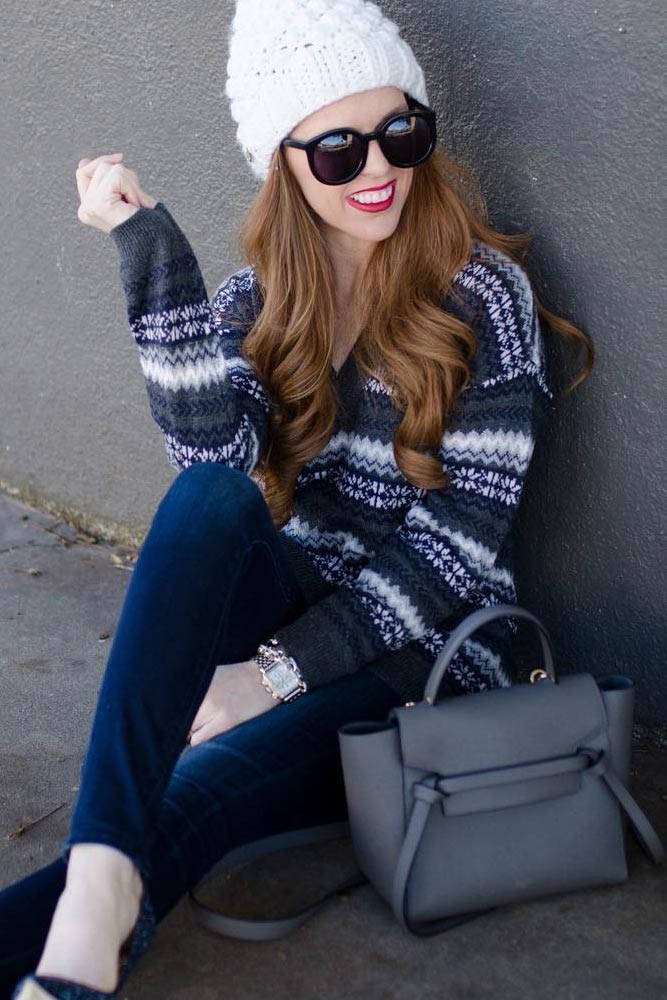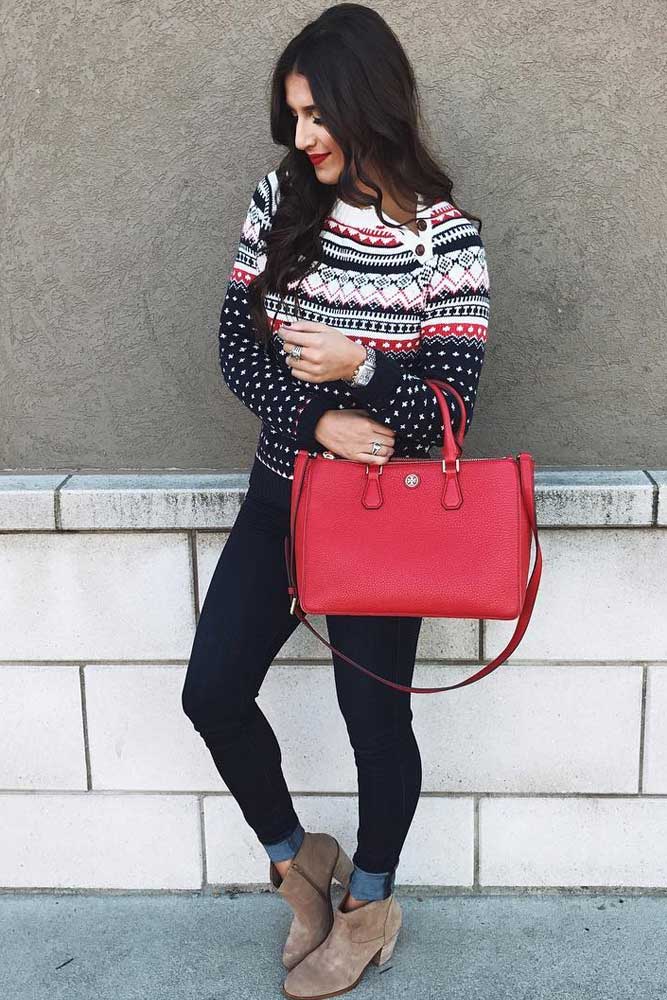 Credit: Instagram/itsallchictome, Instagram/themrsgibby, Instagram/a_southerndrawl
Christmas is a good time to start thinking about prom dresses as a lot of shops have a nice discount at this time of the year. Hurry up with your decision in order not to spend a fortune on it.
Cute Cozy Christmas Sweaters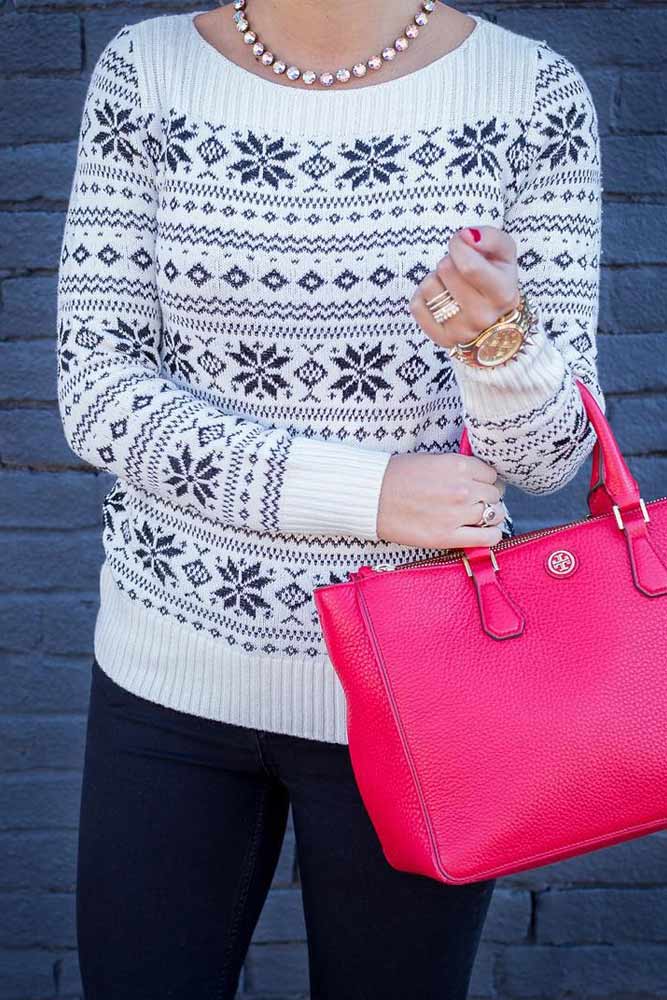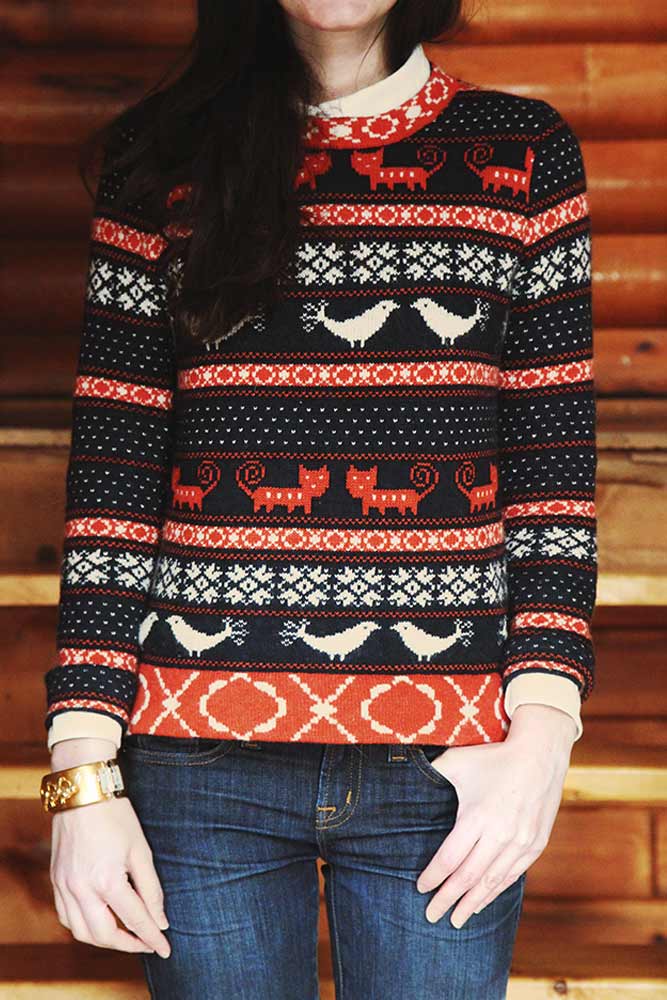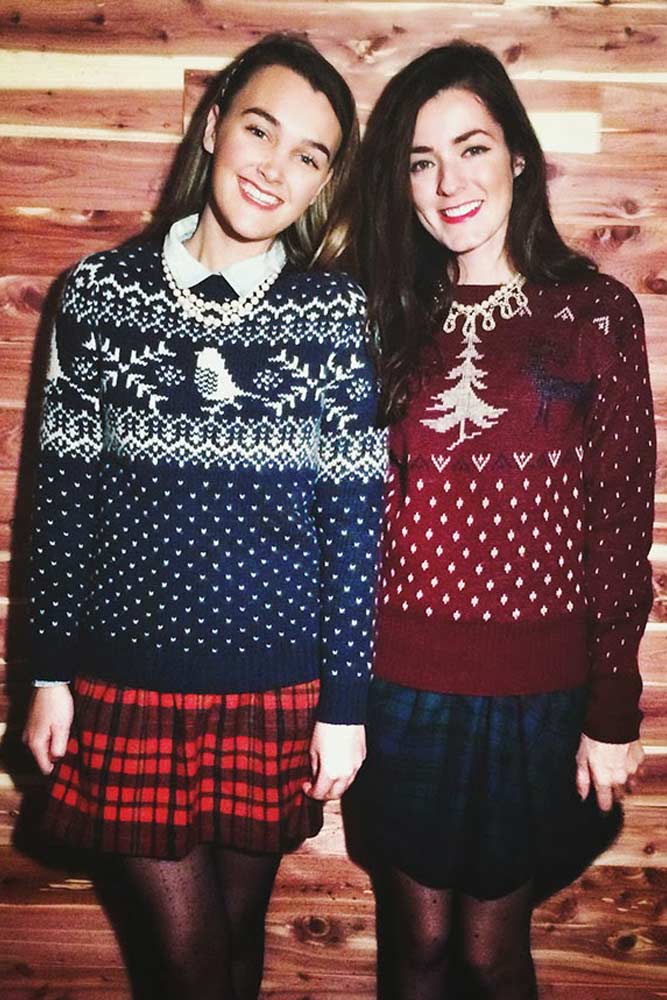 Credit: Instagram/a_southerndrawl, Instagram/sarahkjp, Instagram/sarahkjp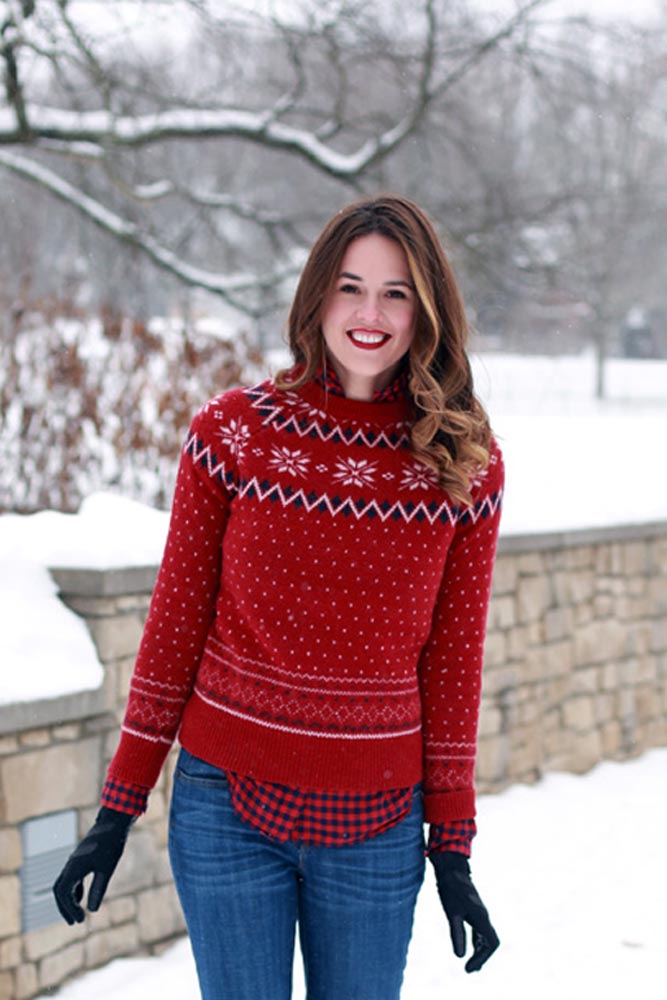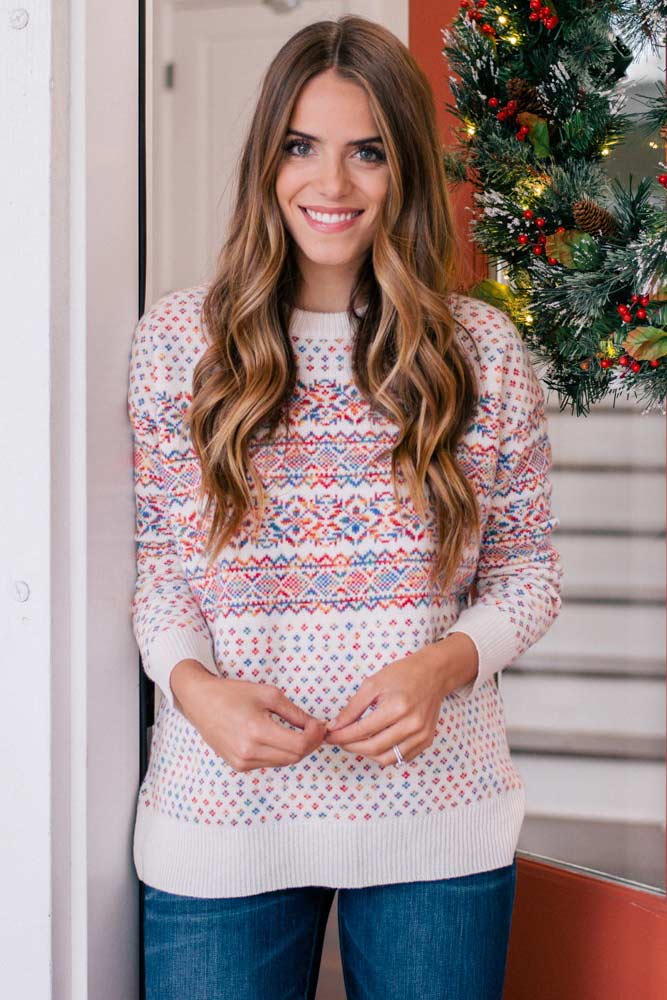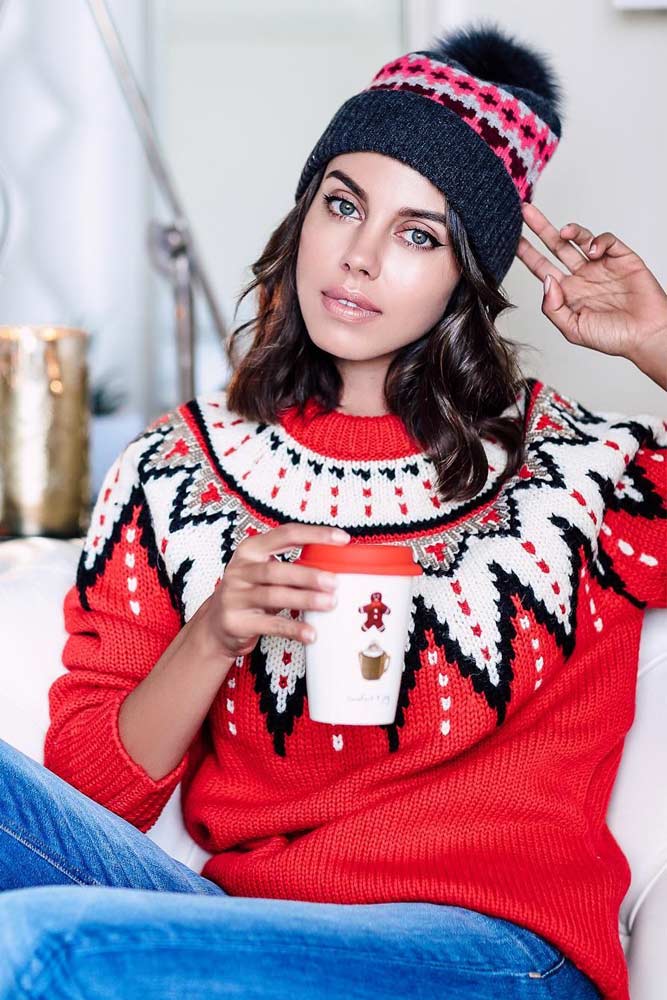 Credit: Instagram/starsandfield, Instagram.com/juliahengel, Instagram/vivaluxuryblog
A bucket bag is an integral part of any woman's wardrobe. This classy bag can complete any kind of look. You can take it to your business meeting and it looks good with a sweatsuit. Isn't it amazing?
Funny Ugly Sweaters Outfit Ideas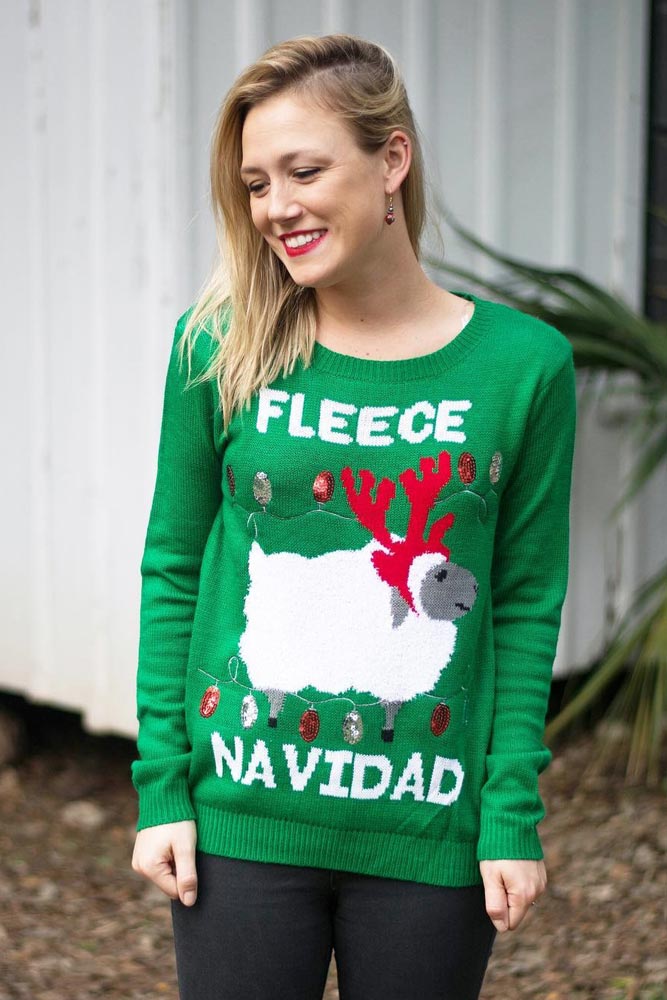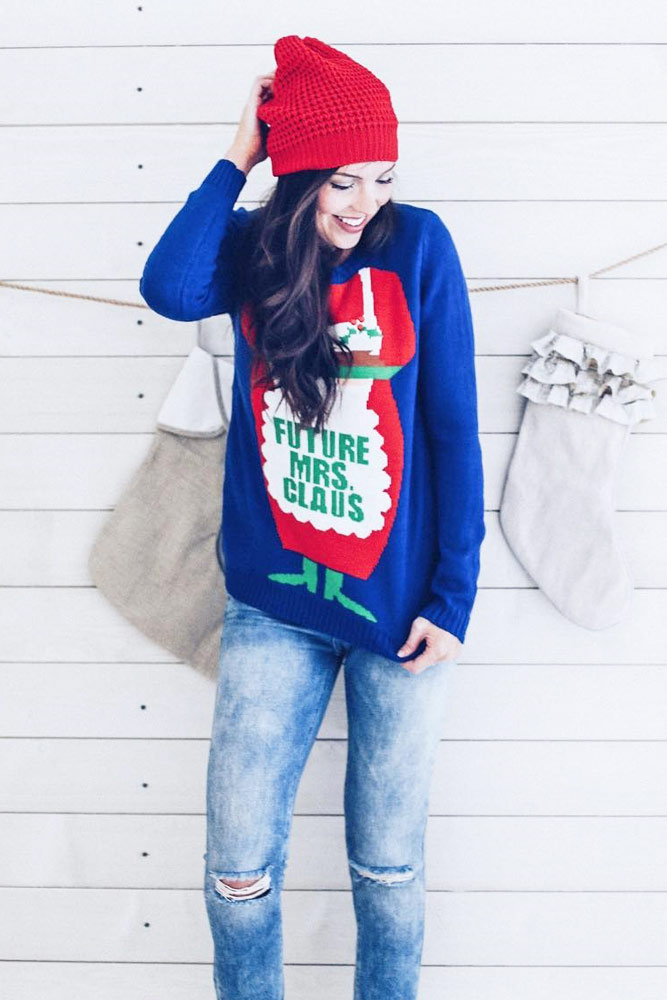 Credit: Instagram/theautumngirl_, Instagram/prettyinthepines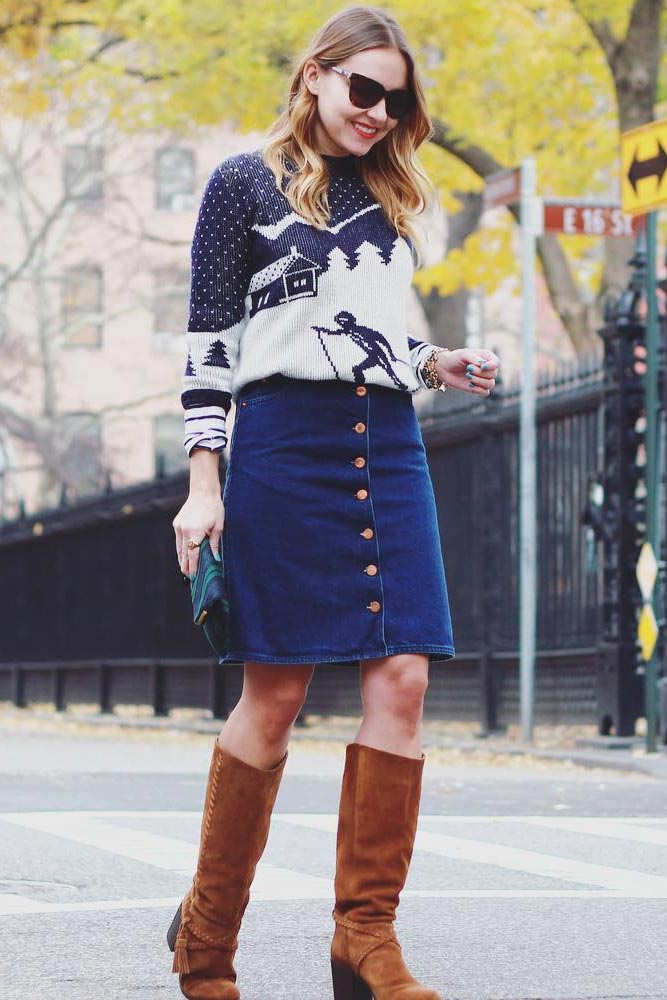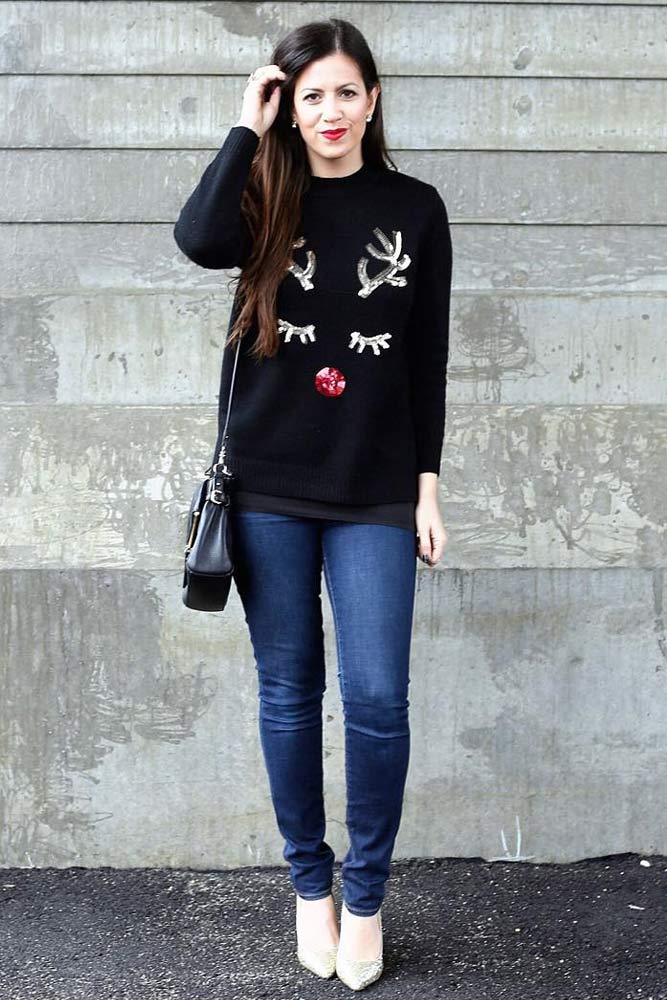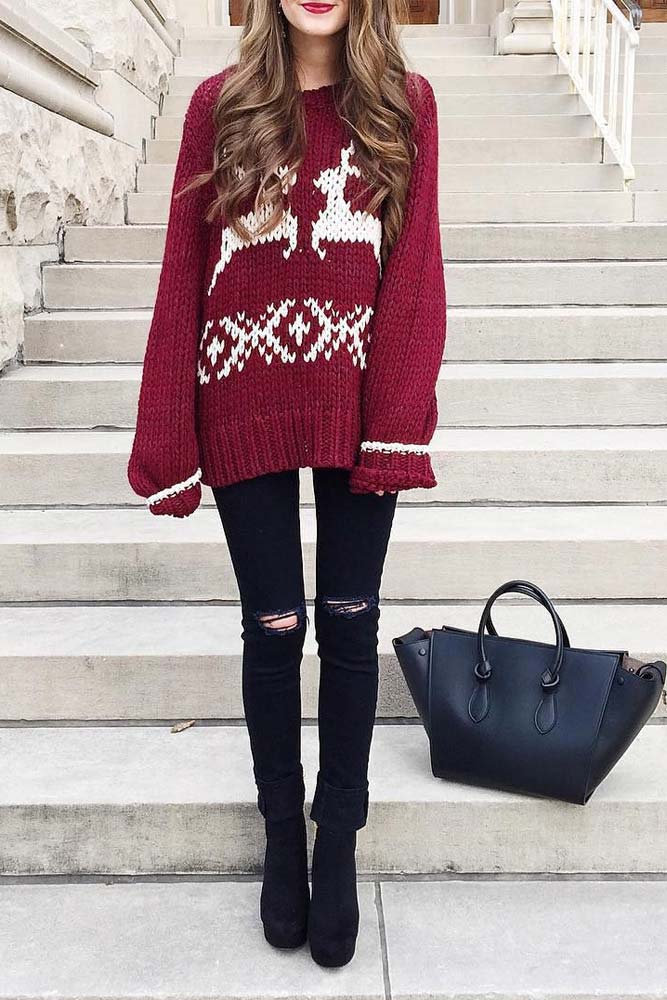 Credit: Instagram/thesteelemaiden, Instagram/jaime_cittadino, Instagram/cmcoving
Do you remember those weird oversized sweaters you used to receive every Christmas from your granny? Well, they are trendy now!
Cozy Sweaters With Holiday Ornament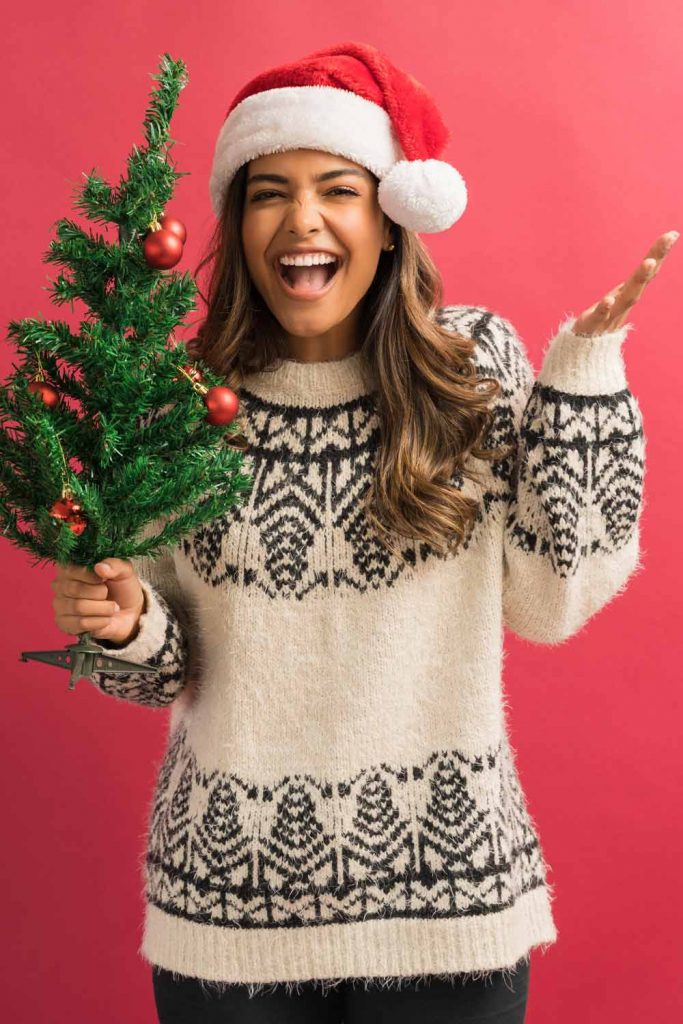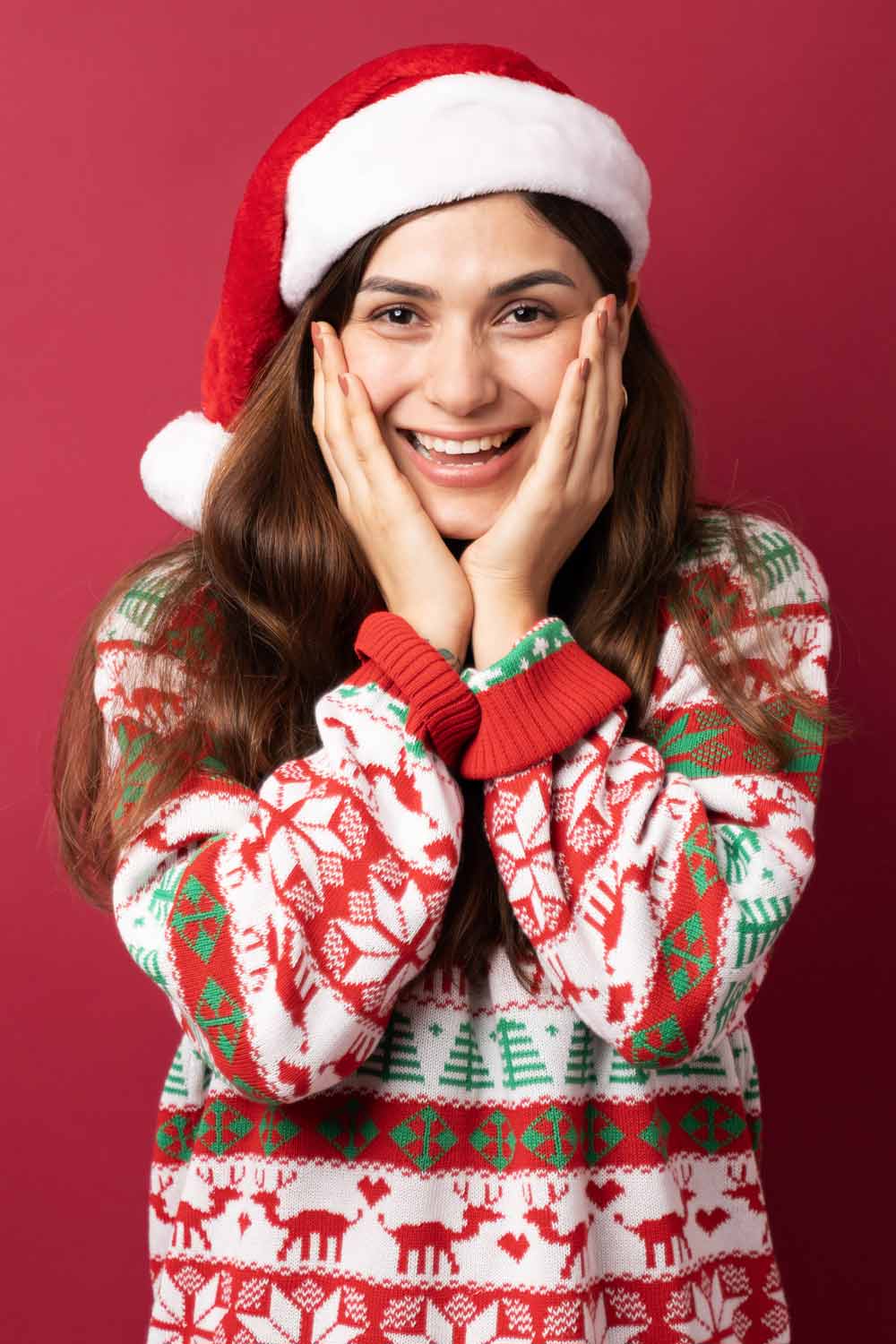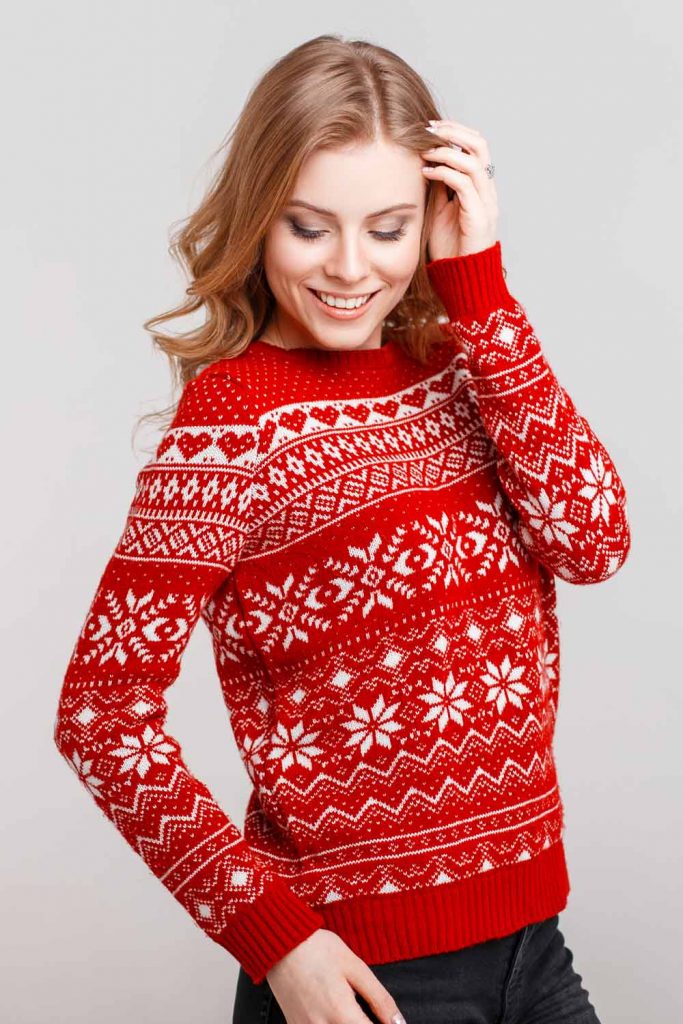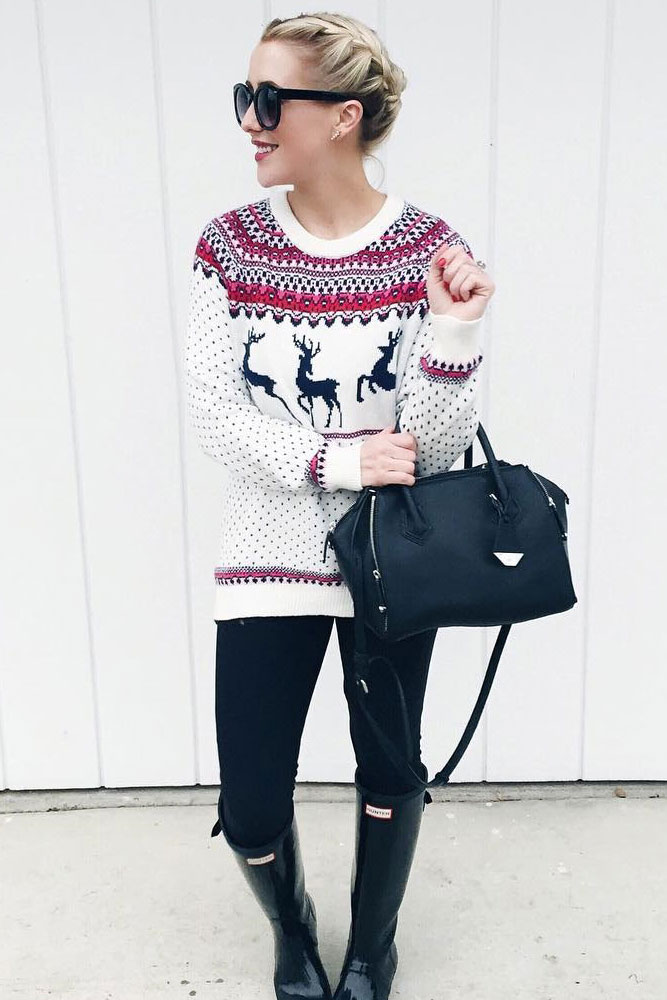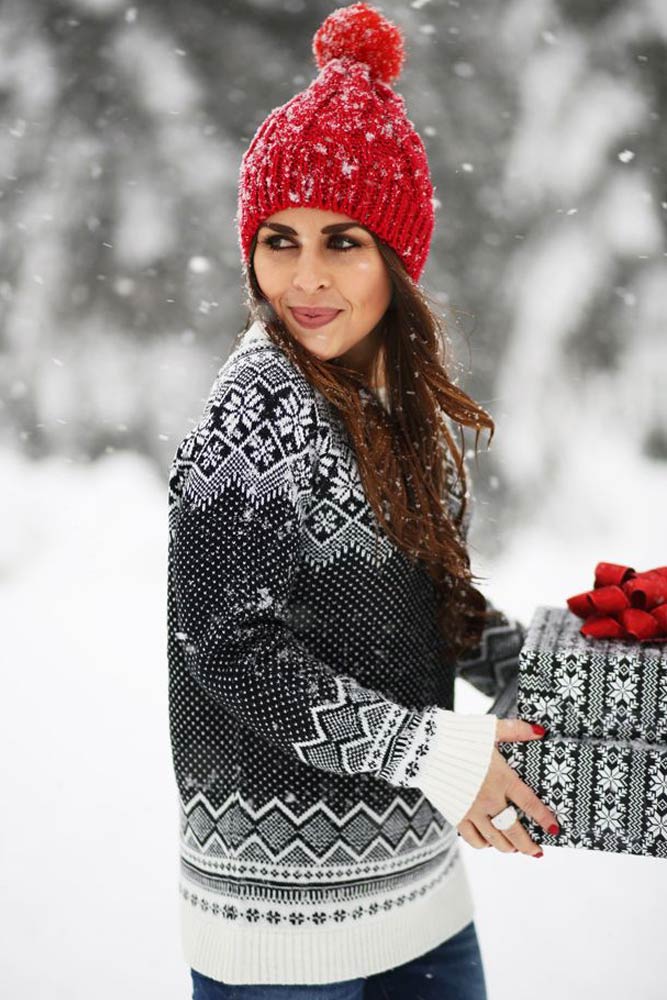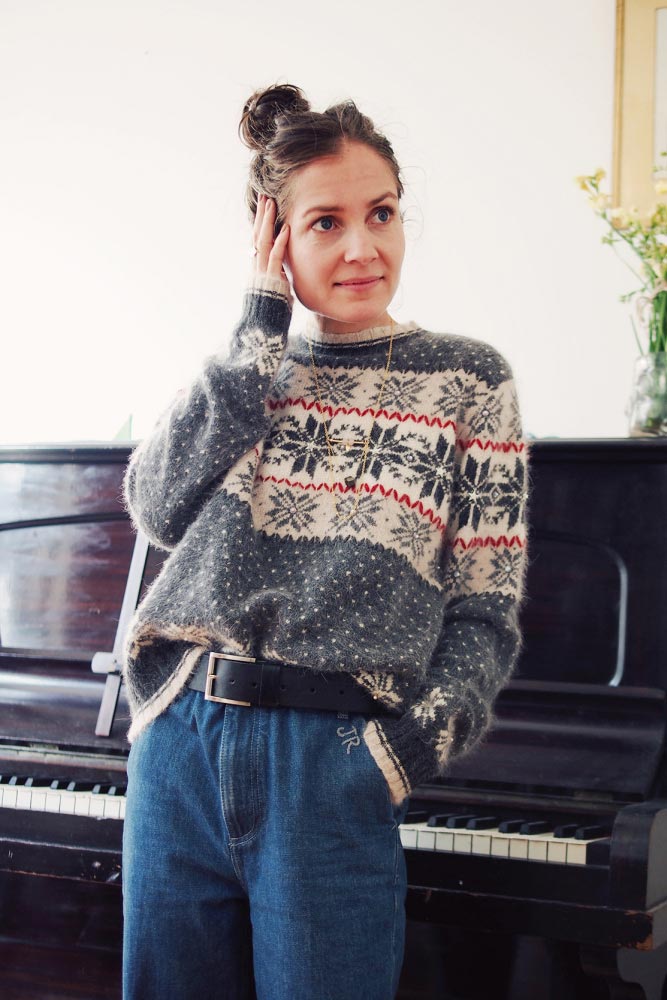 Credit: Instagram/shannonwillardson, Instagram/dresscorilynn, Instagram/stylonylon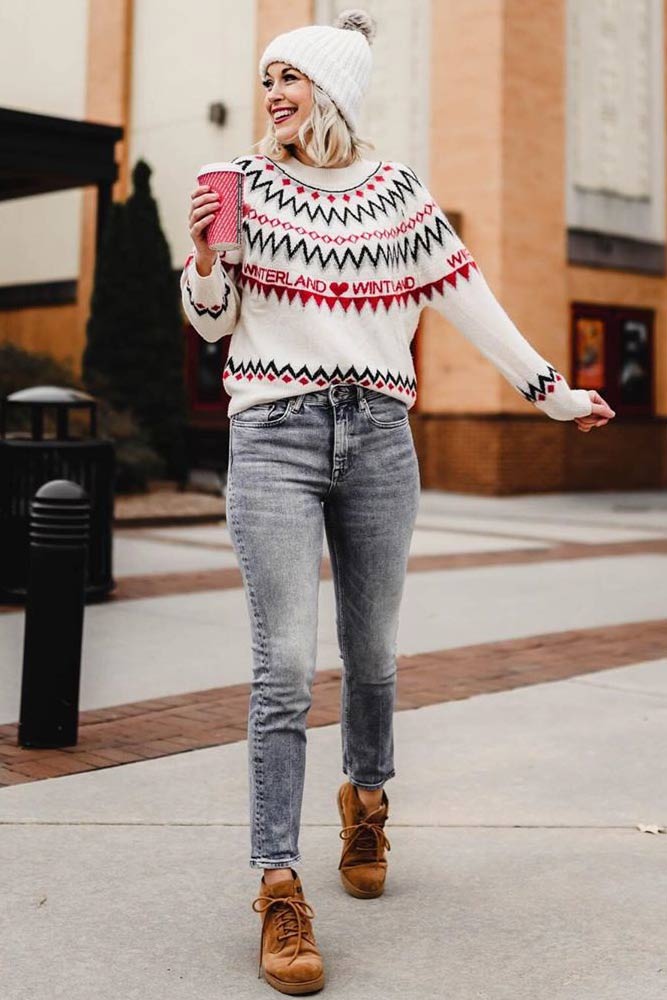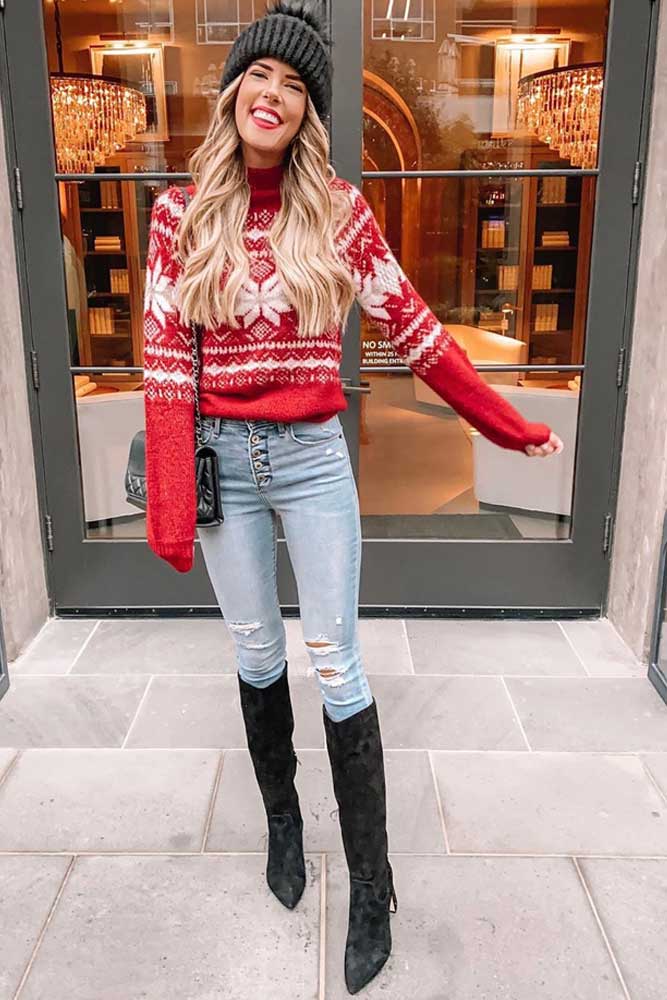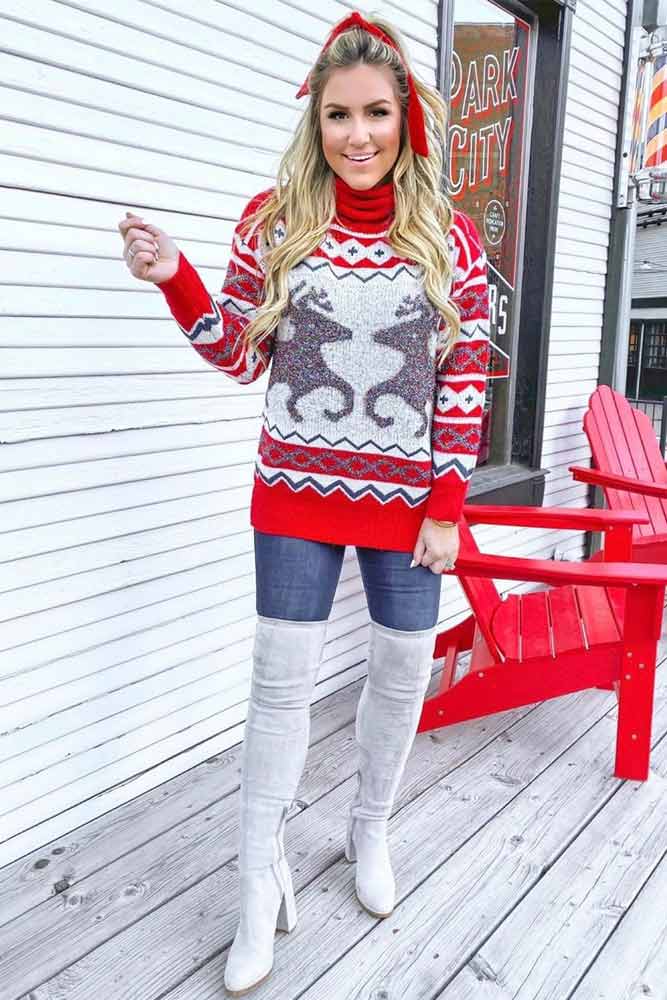 Credit: Instagram/brooklync82, Instagram/jenniferxlauren, Instagram/merrittandstyle
What can scream Christmas more loudly than ornaments that embellish some comfy item of clothes?
Winter Outfit Ideas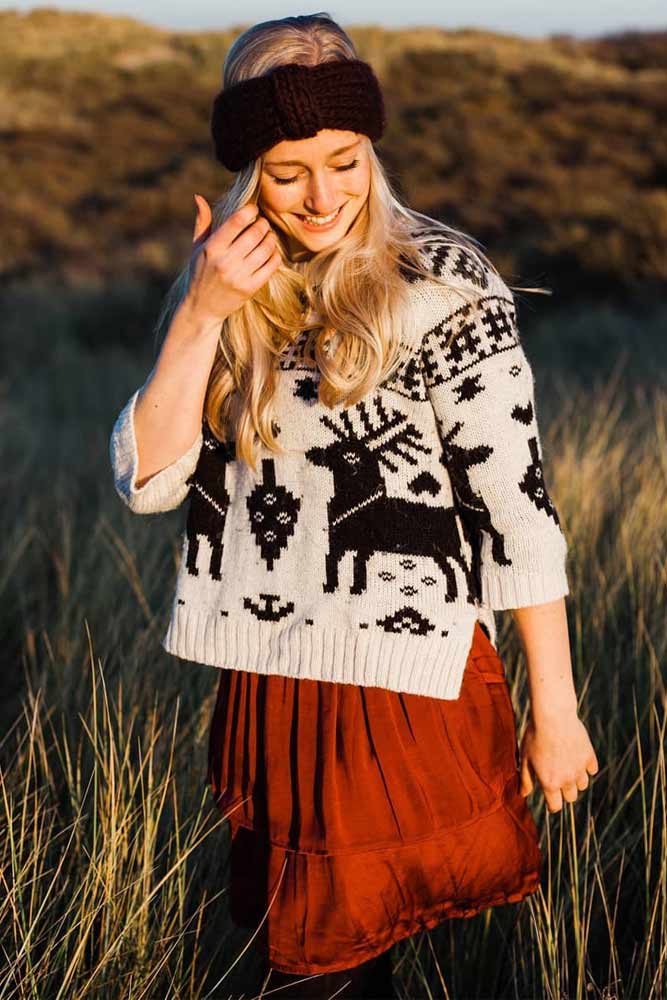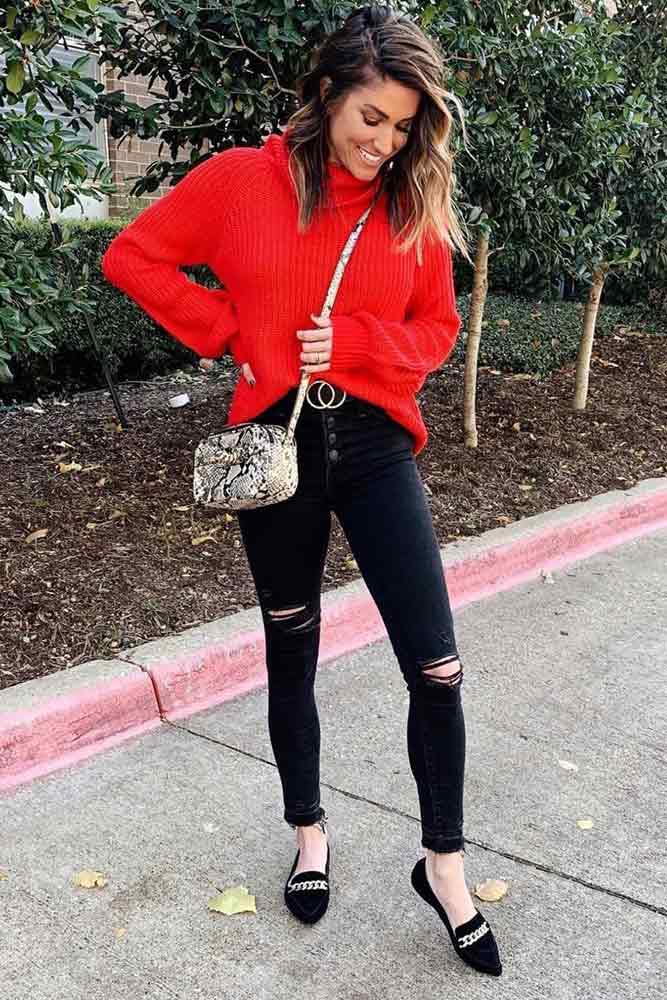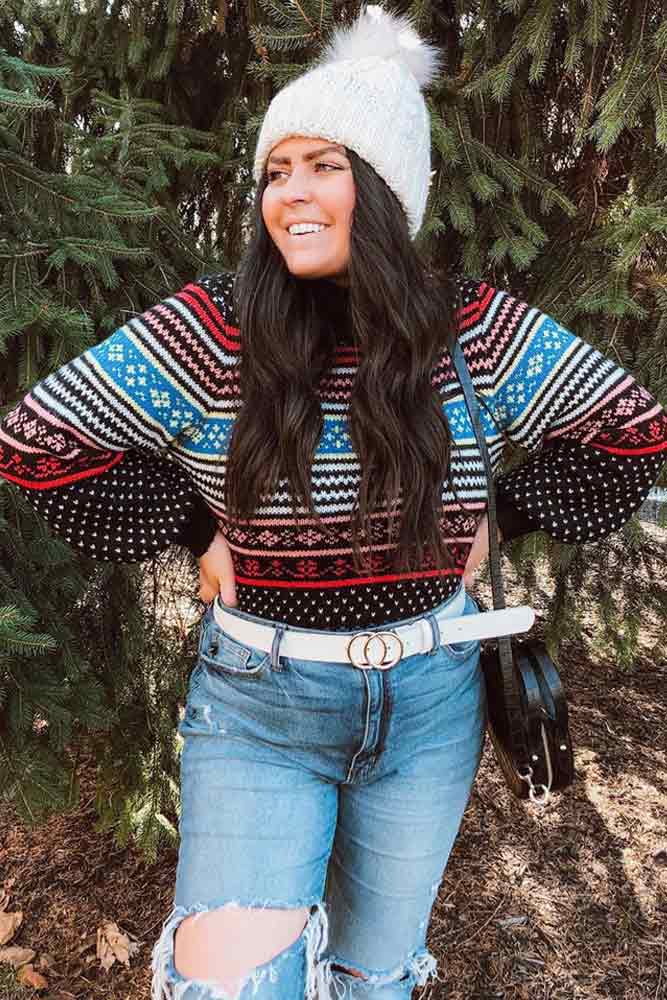 Credit: Instagram/annemarijnkool_, Instagram/thesisterstudioig, Instagram/rachelmrudy
Christmas Sweaters Couple Ideas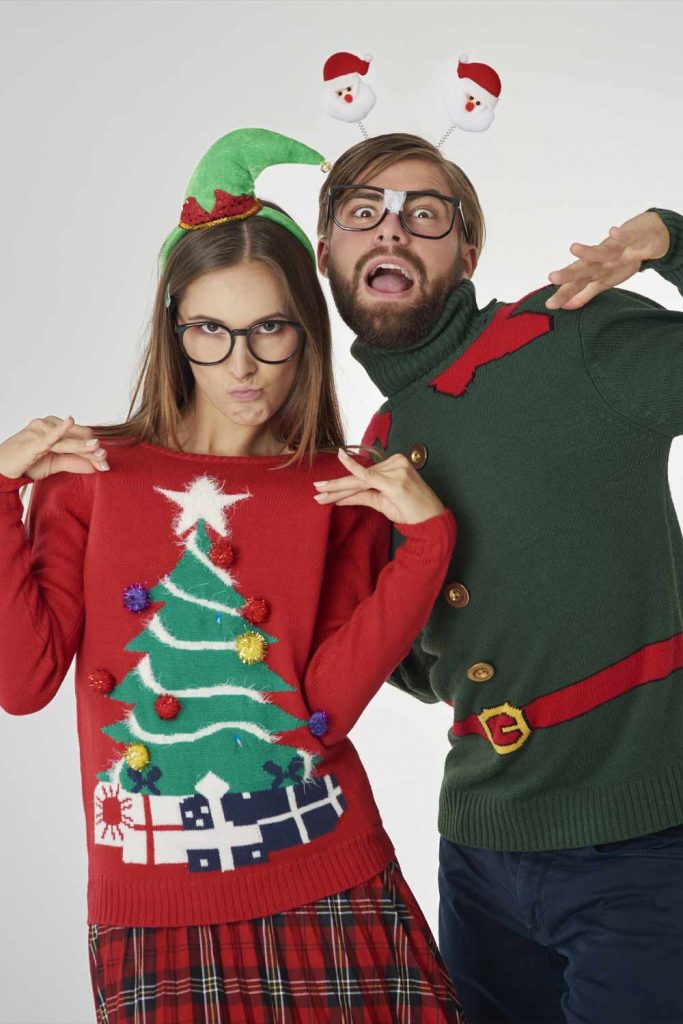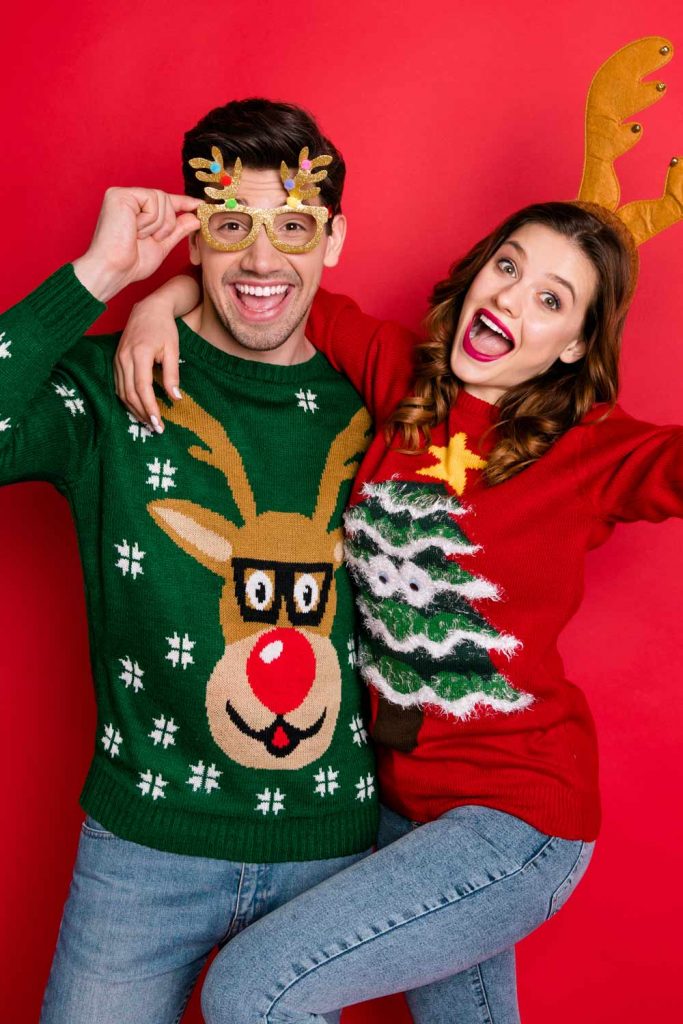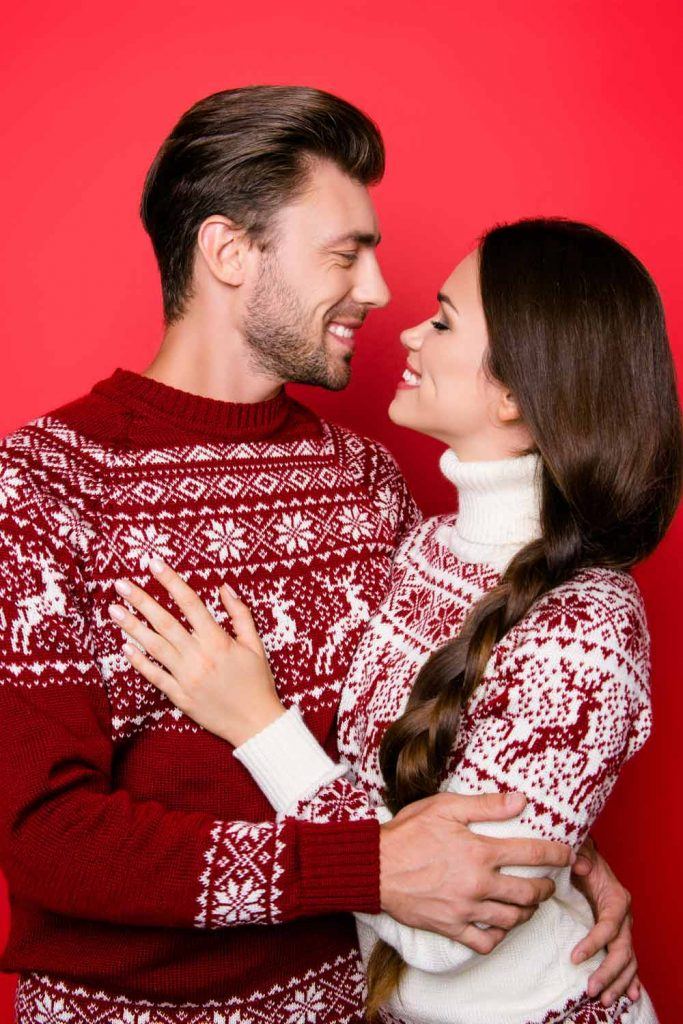 '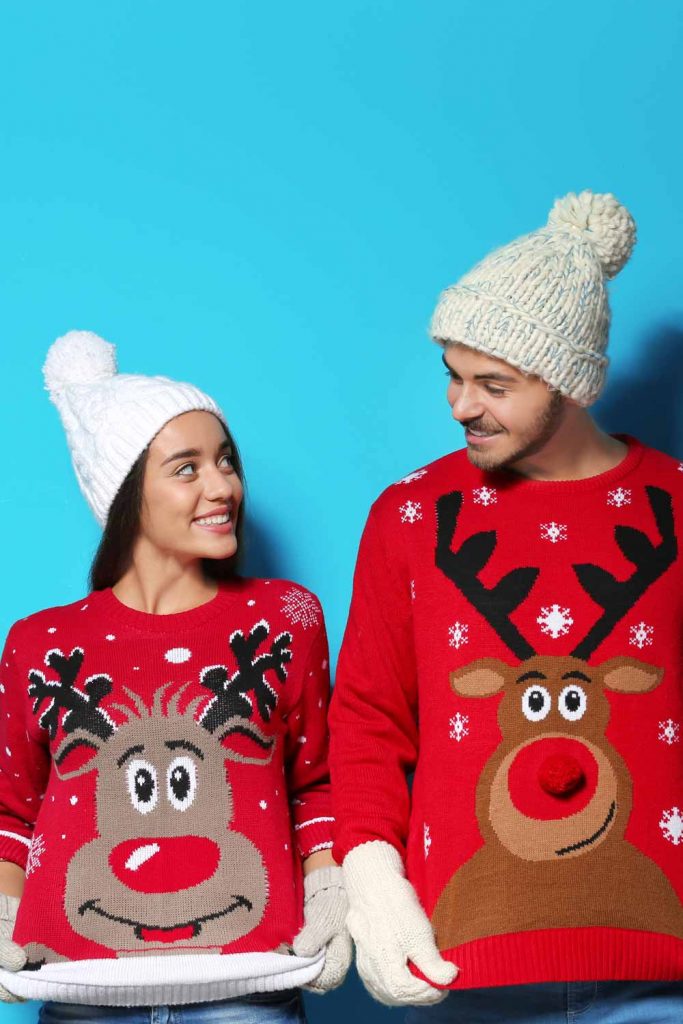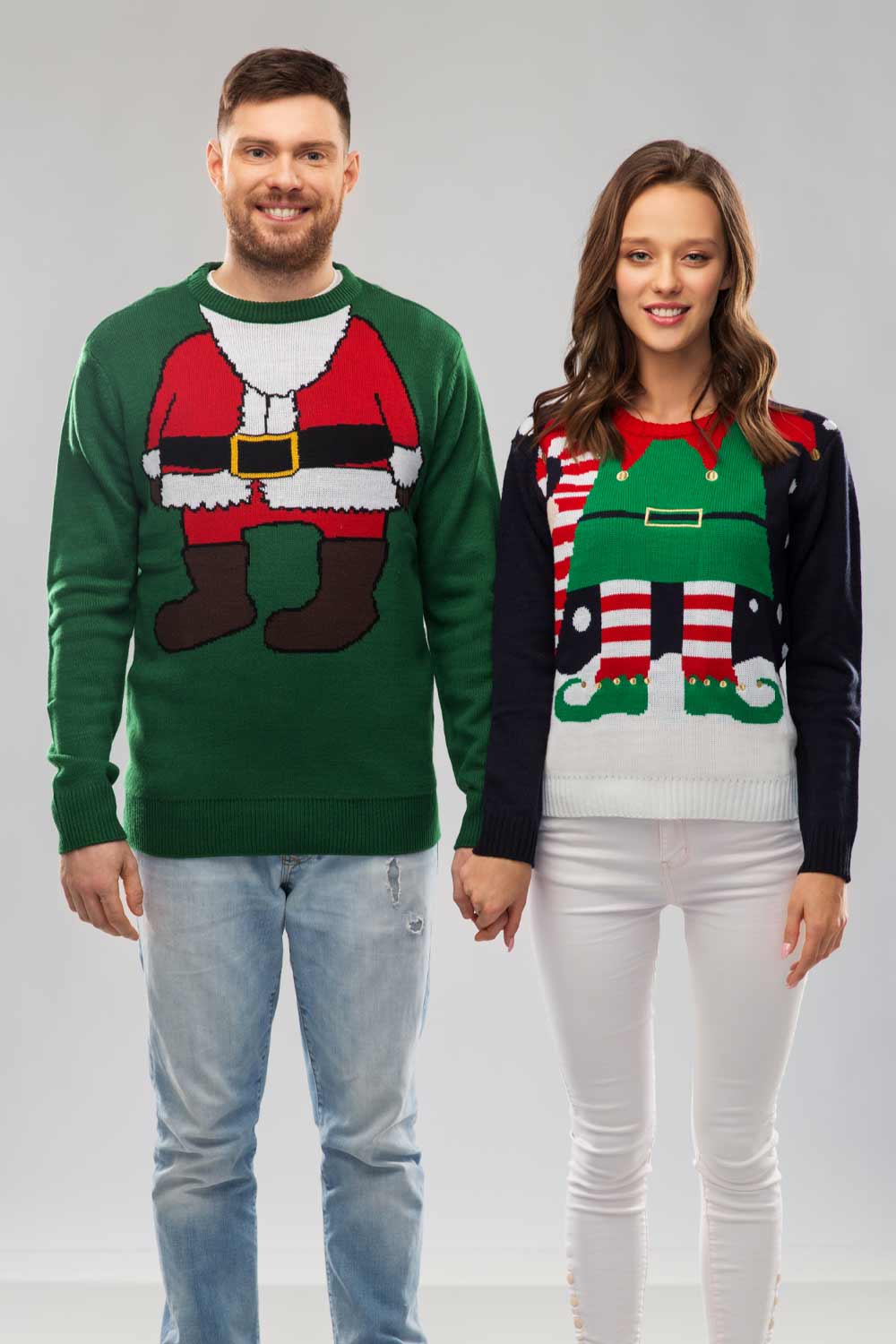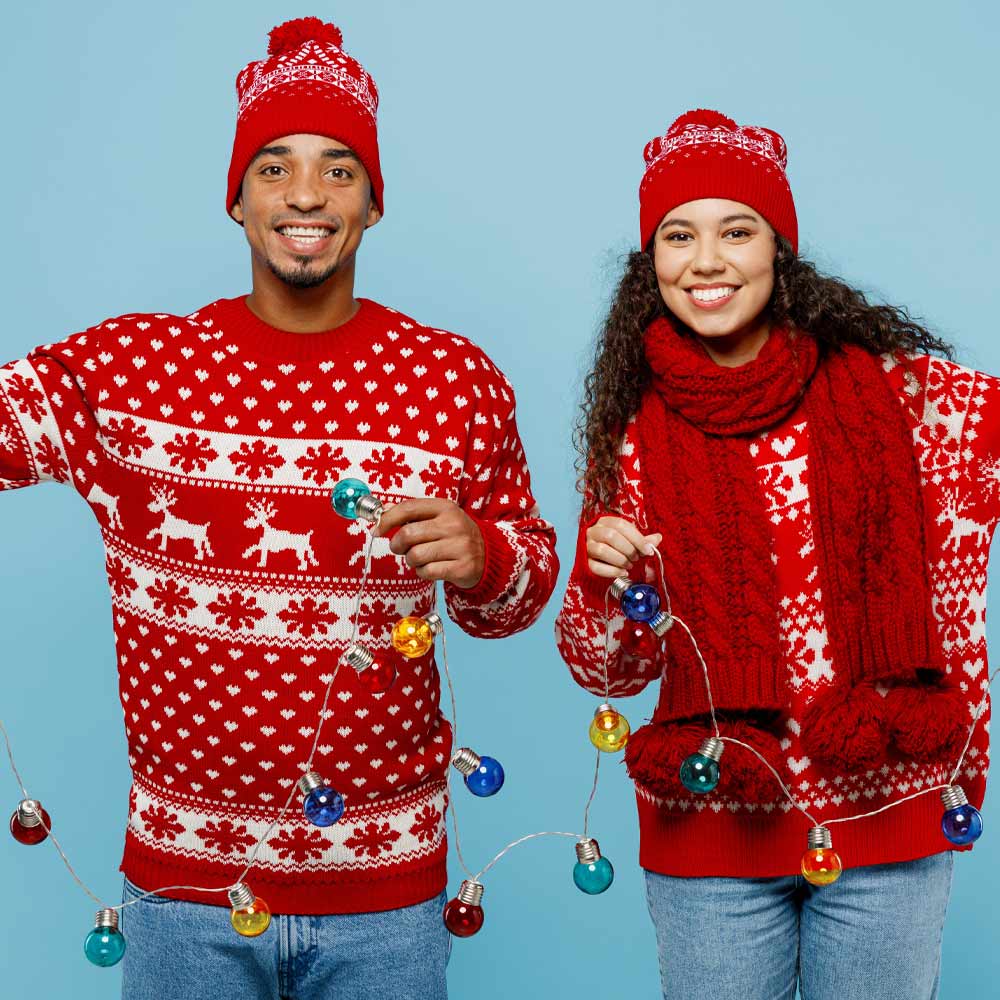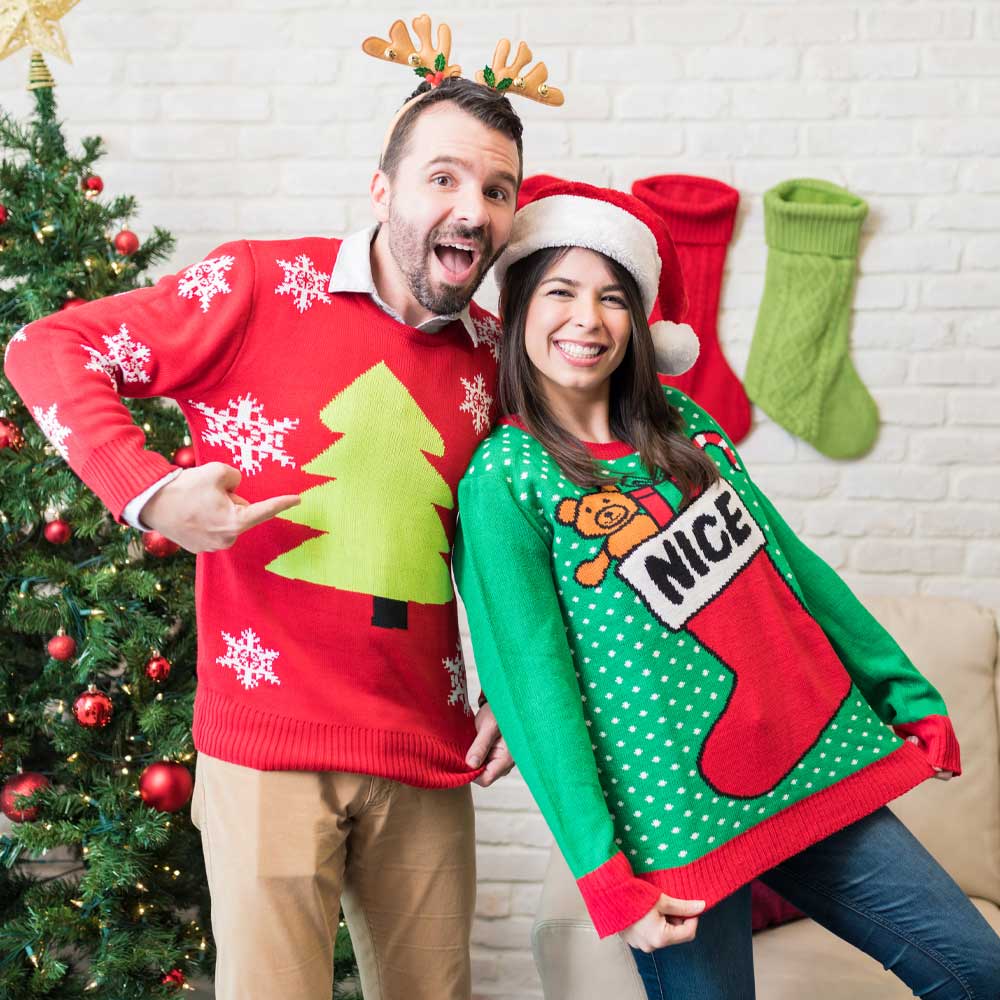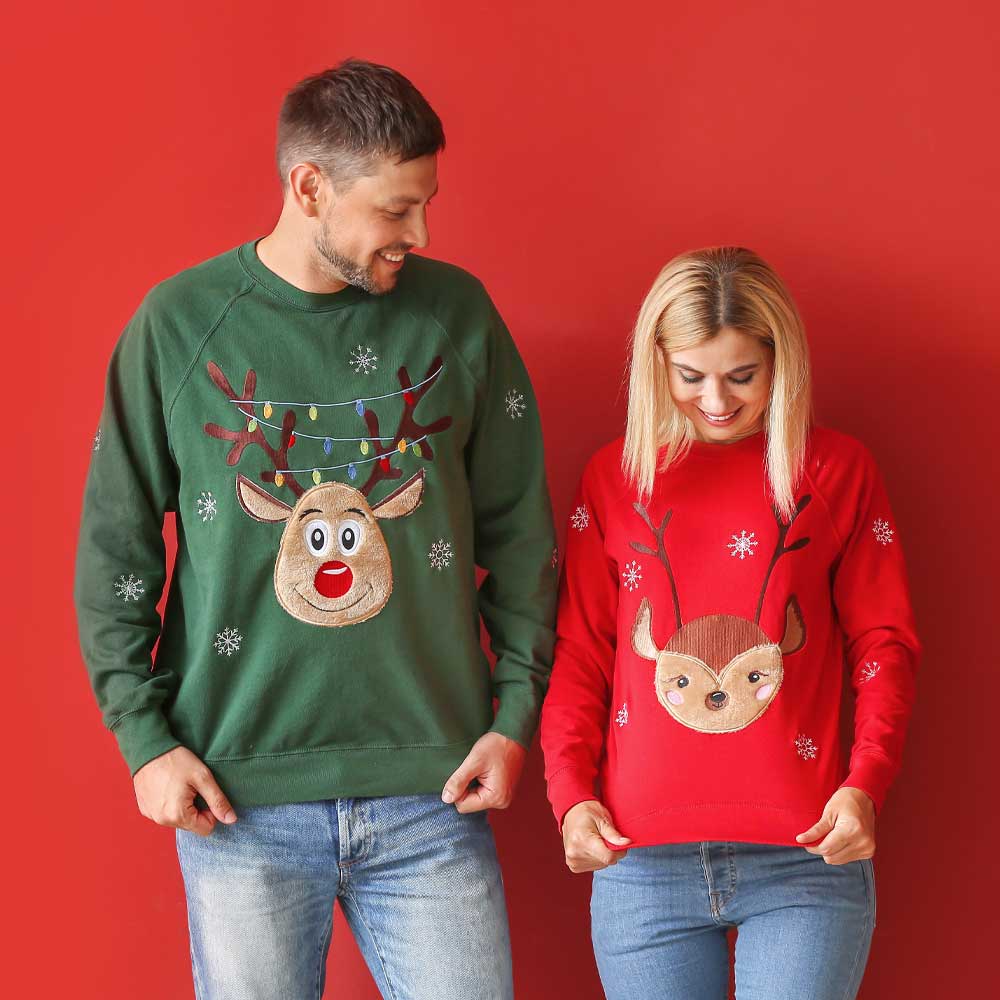 Even if you do not take part in the ugly Christmas sweaters challenge, it does not mean you cannot flaunt one during the festive season. Funny Christmas sweaters may easily cheer up just anybody who feels down and depressed during this hectic period, even if it is you. Simply choose from a wide variety of womens Christmas outfits the one that makes you smile and your holiday outfit is ready.
FAQ: Christmas Sweaters
How to make a snow globe sweater?
As seen on WhatsUpMoms YouTube channel.
You'll need: plastic pie lid, piece of cardboard cut to the size of your pie lid, 3-4 feet of vinyl tubing, faux snow, brown felt, extra embellishments, hot glue, E6000 glue.
Paint the piece of cardboard any color you'd like your backdrop to be.
Glue some embellishments in the middle.
Cut out the base of the snow globe onto some felt.
Cut out a small hole in your sweater where base of the globe will be.
Make a matching hole in the bottom of the cardboard.
Fill about 1/3 of our pie tin with some fake snow
Glue the lid to the cardboard using a E6000 glue.
Put some cardboard inside the sweater.
Glue the snow globe onto the sweater with the holes matching up.
Take some vinyl tubing, run it down through the top through that hole and through one of the sleeves.
Give it a blow to make the snow swirl.
How to make a holiday sweater?
Amazing idea from WhatsUpMoms YouTube channel.
You'll need: mini stockings, felt, fabric paint and tinsel.
Hot glue the stockings to the top.
Label your stockings with some fabric paint: keys phone and drink.
Cut out three flame shapes out of felt and glue them together. Glue it onto your sweater.
Cut out two logs and a frame for the fireplace, glue onto the sweater.
Pin a little tinsel to the color.
Was this article helpful?