Holiday Outfit Suggestions To Glam Up Your Winter
Besides looking lovely, your holiday outfit should be warm, too. And do not forget about fashion with its numerous rules. All women, whether they realize it or not, have to deal with fashion every single day. It also concerns women who seem to not care what they wear. Every morning a woman wakes up and picks clothes to put on. And this outfit can say a lot about her mood and personality in general. Many factors have an impact on women's choice of clothes, including fashion trends set by famous designers.
What Do I Wear For Christmas?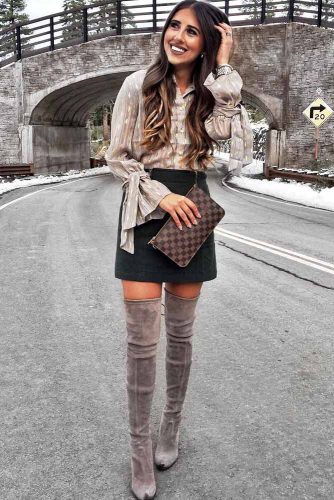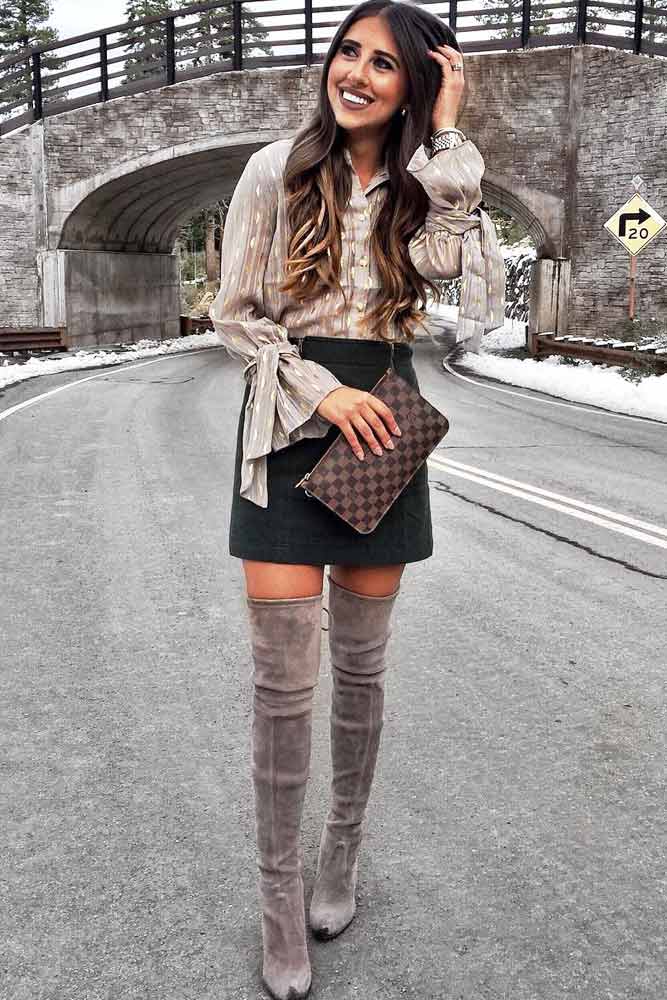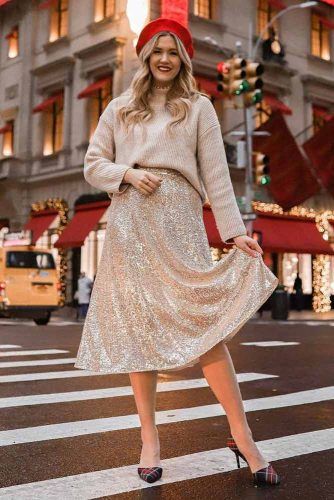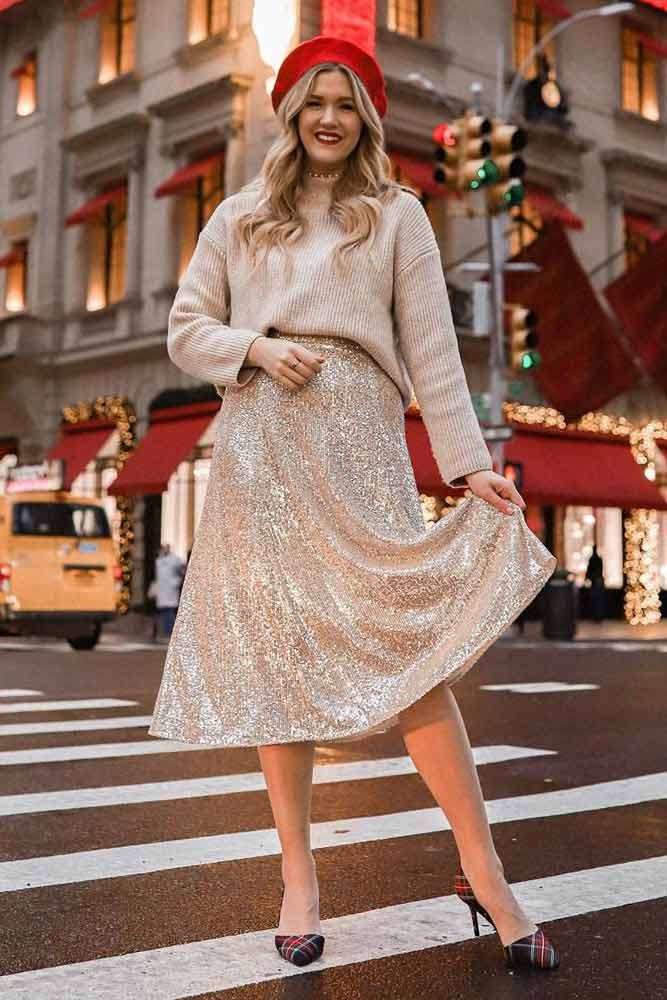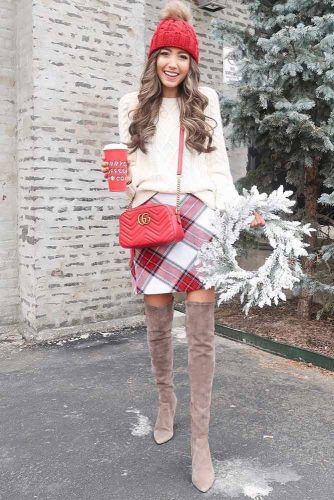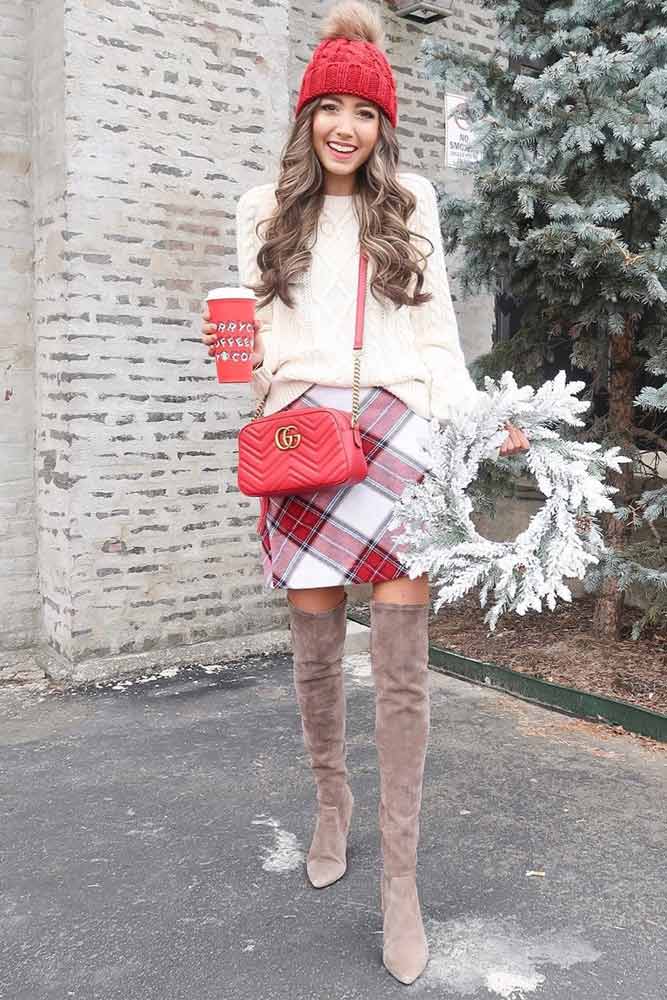 Credit: Instagram/dressupbuttercup, Instagram/annawpage, Instagram/laceandlashesblog
It is only natural that every lady wants to look fantastic when the holiday season hits. However, if you ask as what would be the perfect thing to put on for Christmas party – there is no right answer for all. It all depends upon the way you are going to celebrate the holiday and who you are going to celebrate it with. If it is a family circle, something smart or fancy is what you need to consider. When you are going out on Christmas, then something extra fabulous has a right to be introduced. Well, if it is a diner in front of a TV – pajamas it is!
The only thing that matters is that your outfit puts you in the right mood, and the rest is not that important, after all.
How Should I Dress For A Work Christmas Party?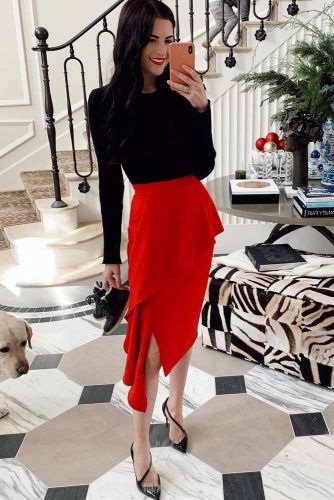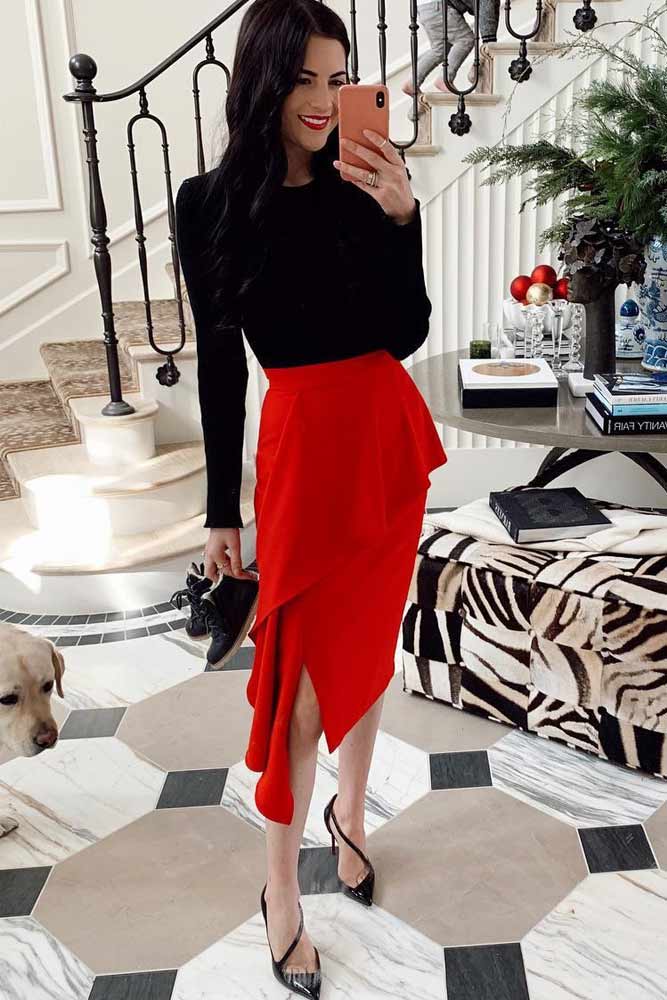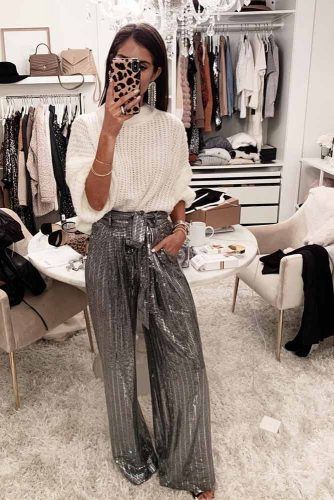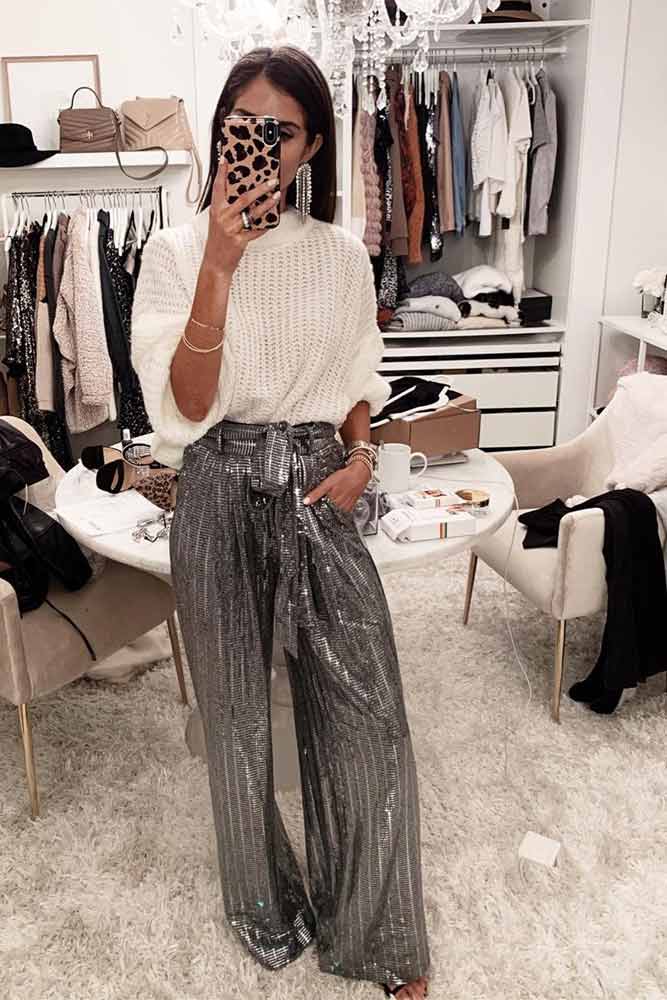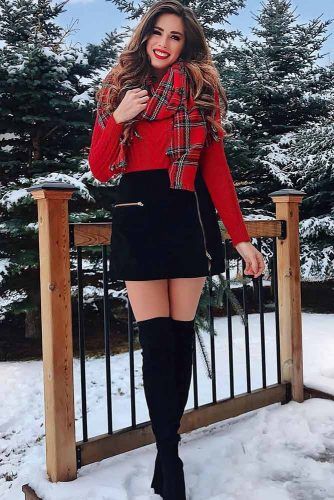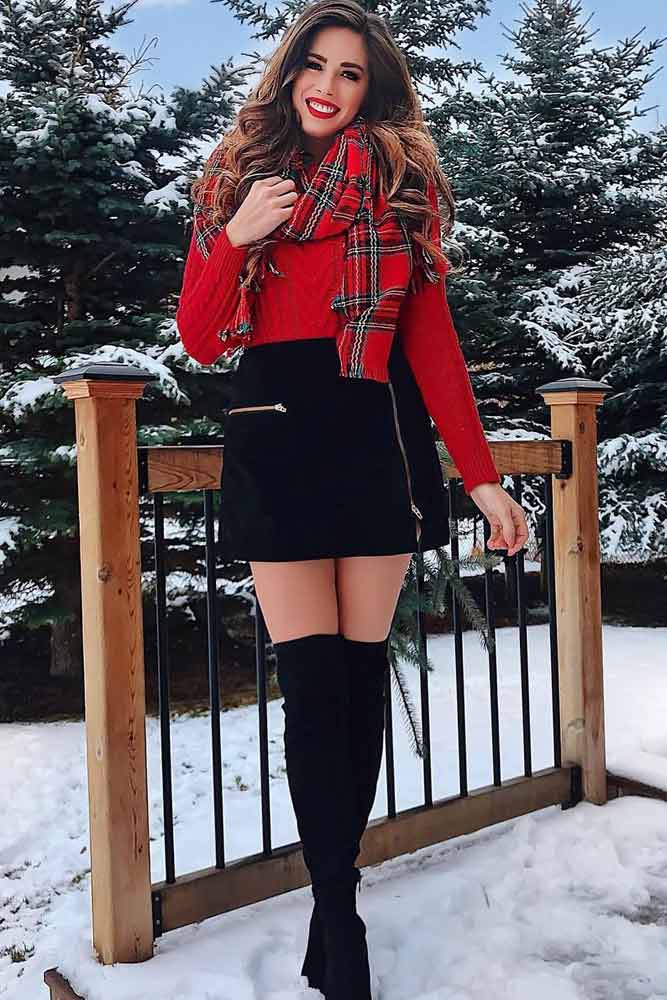 Credit: Instagram/rachparcell, Instagram/stylinbyaylin, Instagram/byhilaryrose
The fact is that the way you should be dressed depends significantly upon the type of party that you are headed to. If it is a regular friend and family kind of party, then there are no limits. You can put on anything that you see fit for such a festive occasion. It gets a little more complicated when you are thinking about some formal event, like an office party. Here, you need to be pretty careful since you do not want to attract more attention than necessary.
The key point is to keep it up to the style of the party and of course, the dress code. However, you can still experiment with some brighter hues and trendy jewelry, nonetheless.
To sum it all up, no matter the party you are headed to, you should feel comfortable in anything that you are to the sport. Otherwise, there is no use in coming up with a fabulous outfit if you are feeling ill at ease about it.
What Are Good Colors To Wear For Christmas?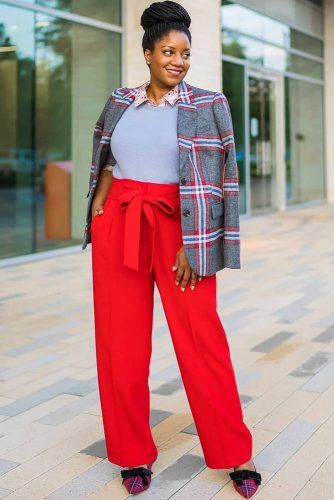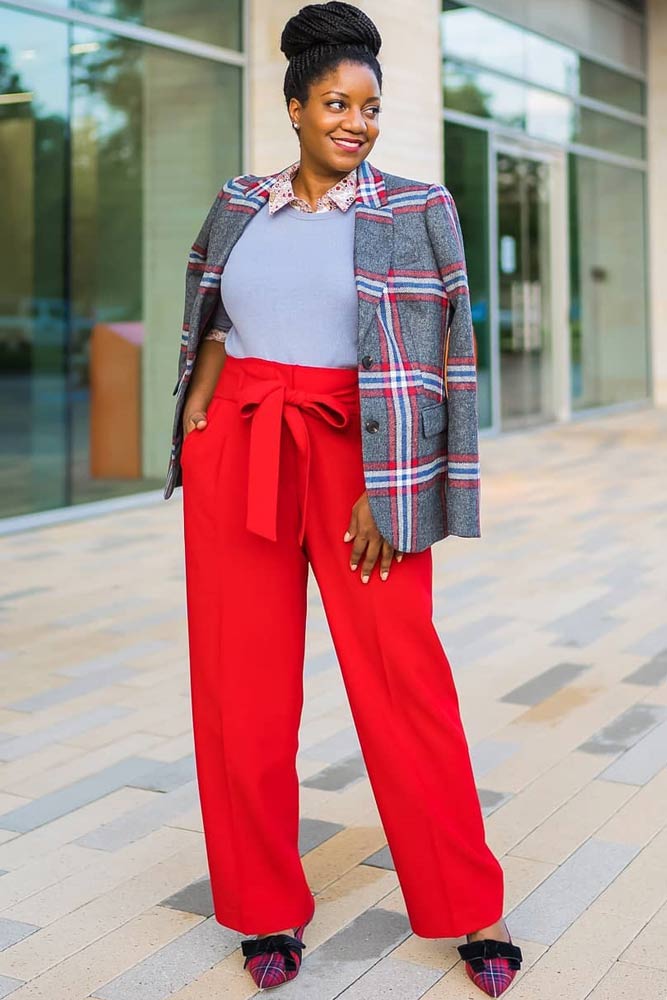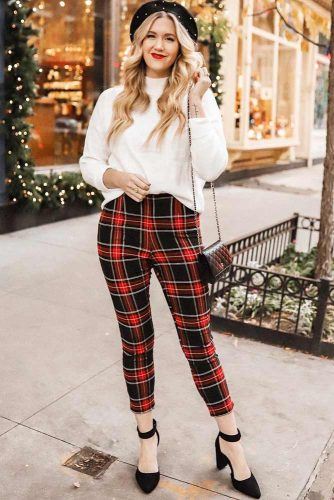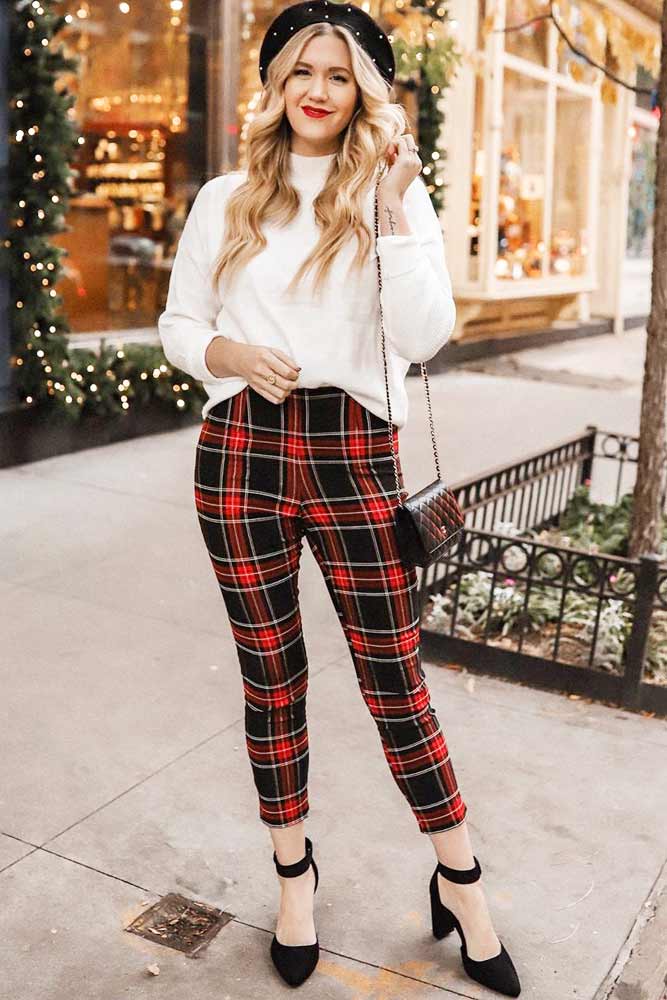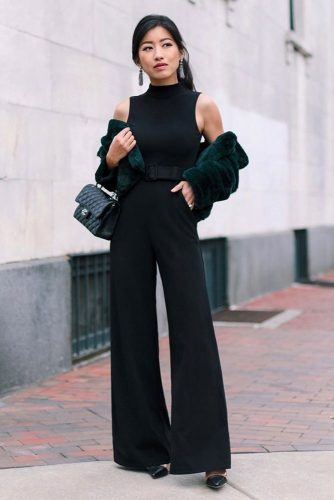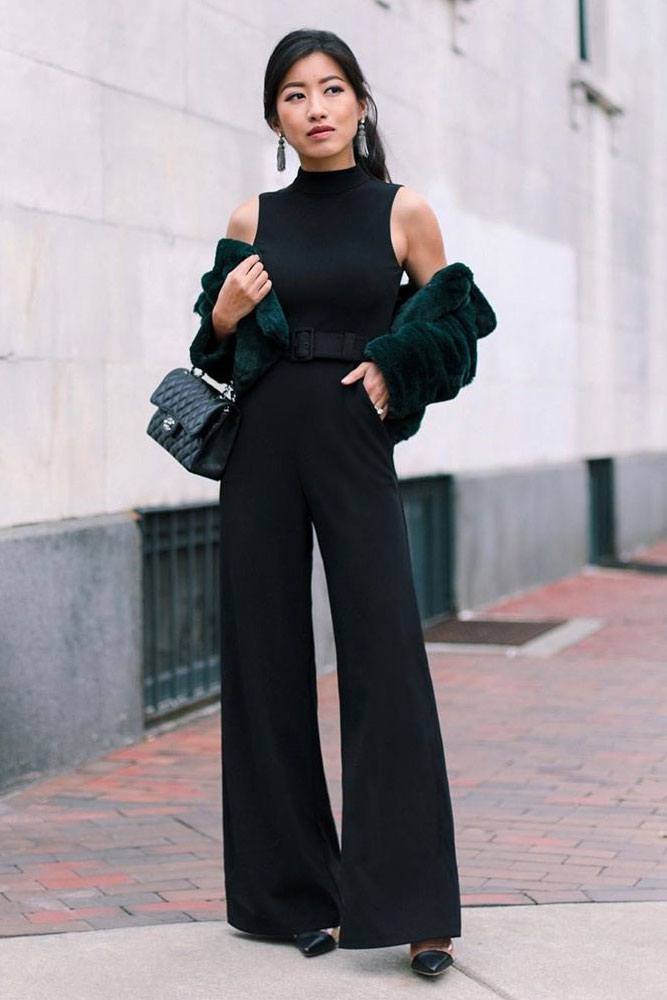 Credit: Instagram/queenofsleeves, Instagram/annawpage, Instagram/jeanwang
Apart from what you are going to wear when the Christmas season starts, you need to think about the coloring of the outfit too. The truth is that there are traditional hues that many people prefer to stick to. However, red and green are not the limits.
Metallic gold
Metallic shades are on the edge of popularity these days. Besides, gold is the color that is perfectly festive and gorgeous.
Shimmering silver
If gold is not your cup of tea, then you can go for another color on the metallic palette – silver. This color will suit you best if your skin tone has a cool undertone to it.
Classic red
There is nothing wrong with you if you want to keep up with the traditions. If red is your color of choice – who are we to say that you can't wear it for Christmas?
Traditional green
Just like in the case with red, green outfits are as fit for Christmas, and they are as fabulous and versatile.
Burgundy
Some may say that burgundy is just another shade of red. That is particularly true, but Christmas outfits in wine red hues will look deep and royal-like.
Navy blue
It is another Christmassy shade that many women choose to wear during the holidays. There is no wonder why since you can easily spice such an outfit with brighter details and accessories without taking a look over the edge.
Black
Some ladies may assume that black is too somber for Christmas. Well, we beg to differ since black is a perfectly classy hue that you can consider during holidays.
White
If you wonder what would be a great neutral tone fit for Christmas – we say wear it white!
Comfy Outfit For Holiday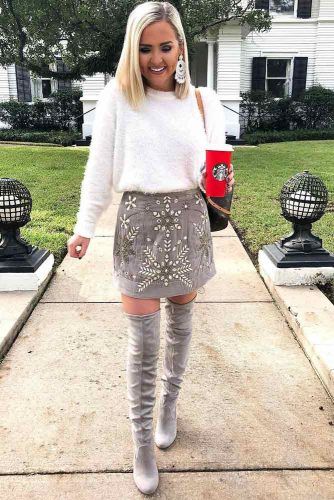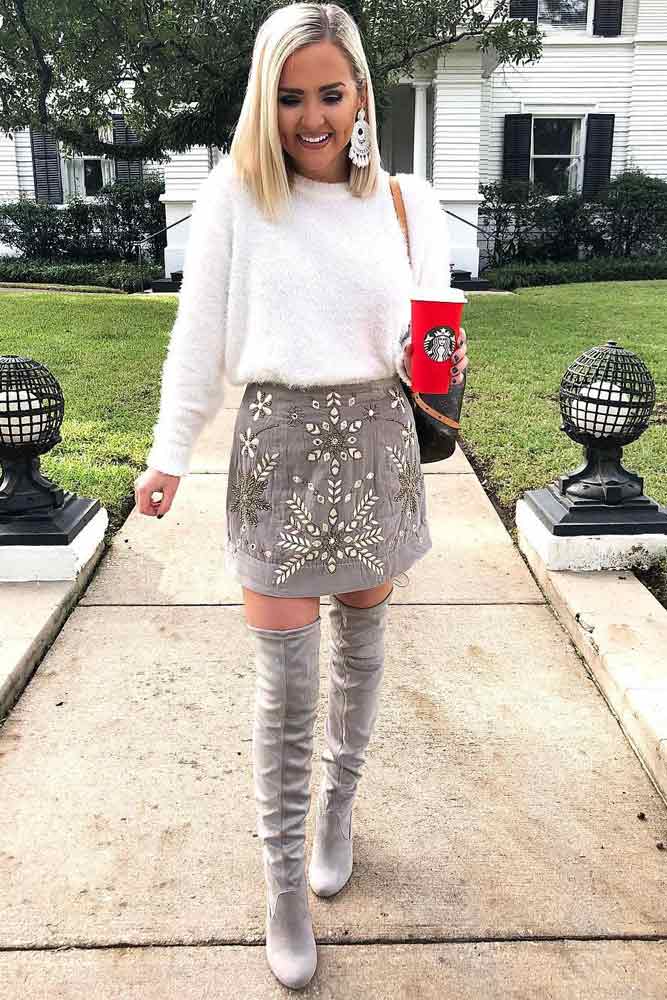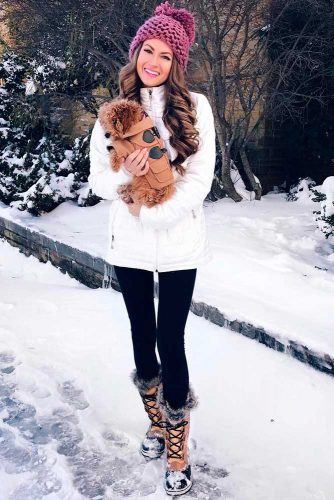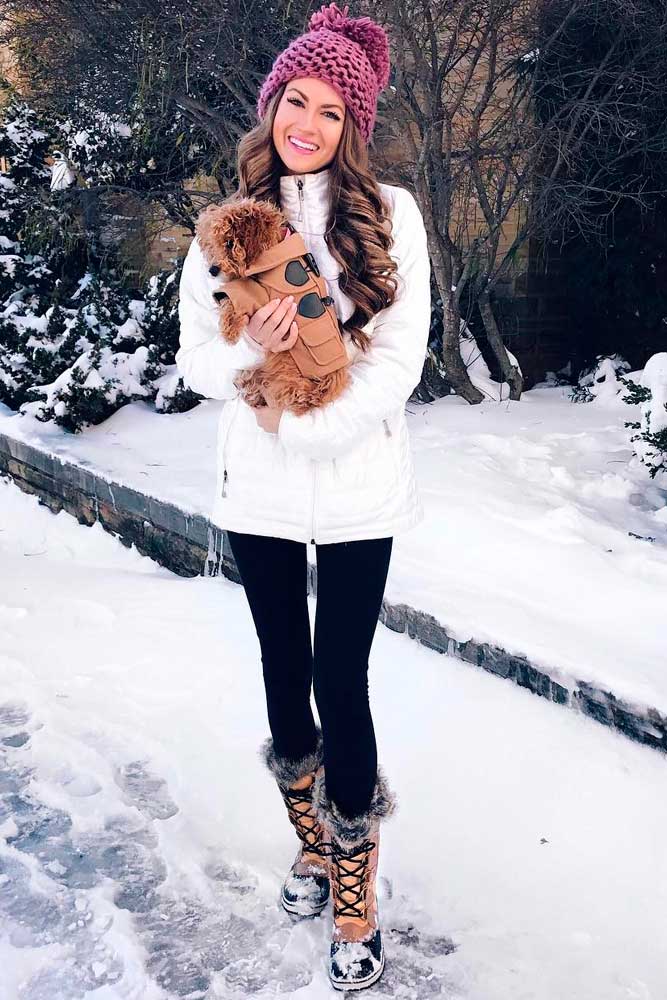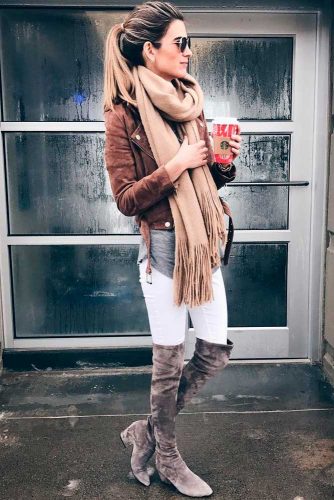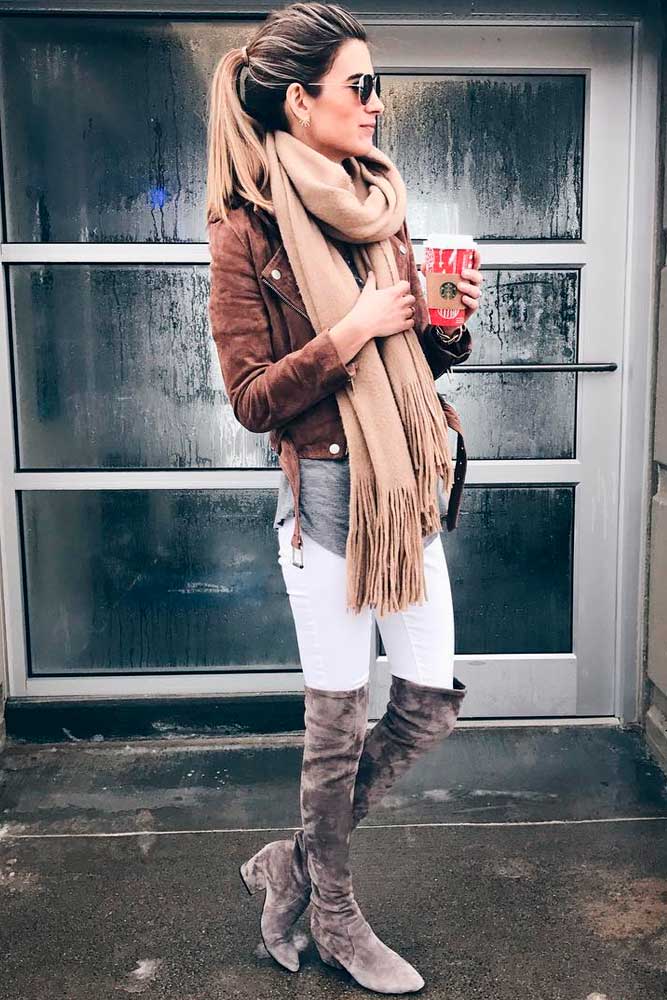 Credit: Instagram/kelsiebynum, Instagram/cmcoving, Instagram/pinterestingplans
If you are a skirt-person, then this set is undoubtedly for you. Holidays are precisely the time to show off your fancy short skirts and slim legs! Yet, you should not forget to keep yourself warm in the process, and OTK boots are exactly what you should match your short skirt with.
Warm Winter Outfit For Holiday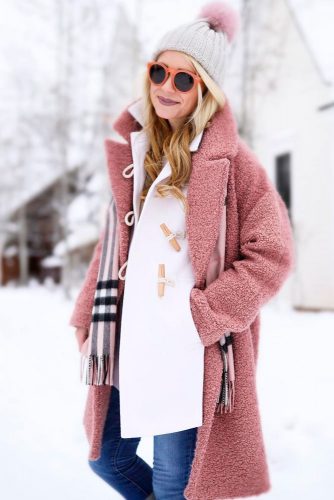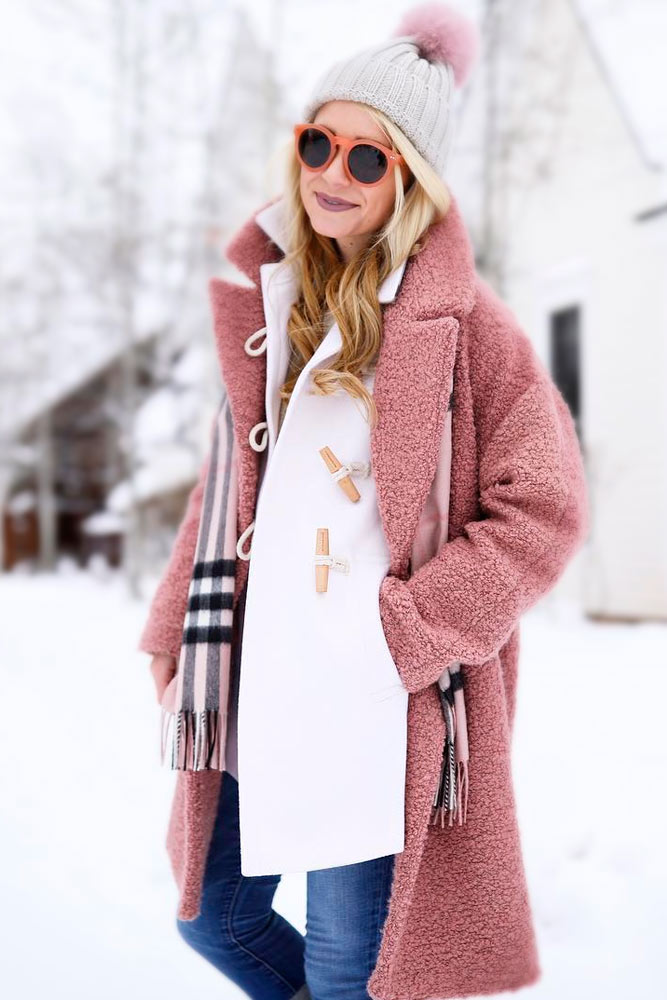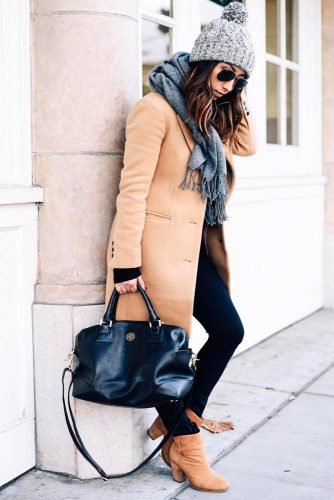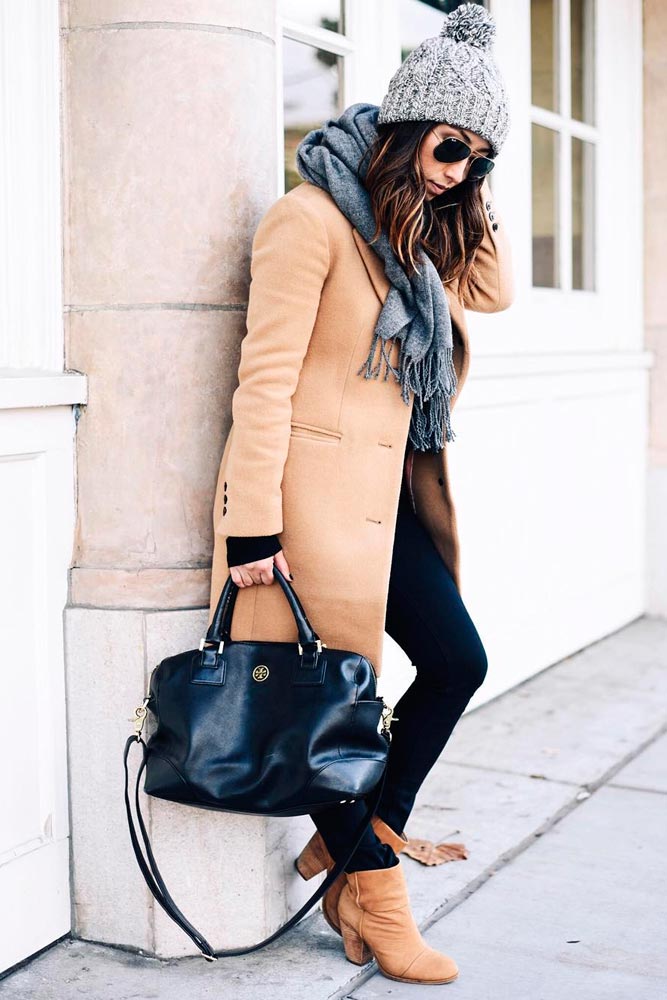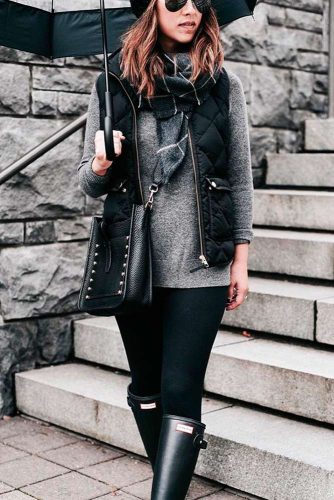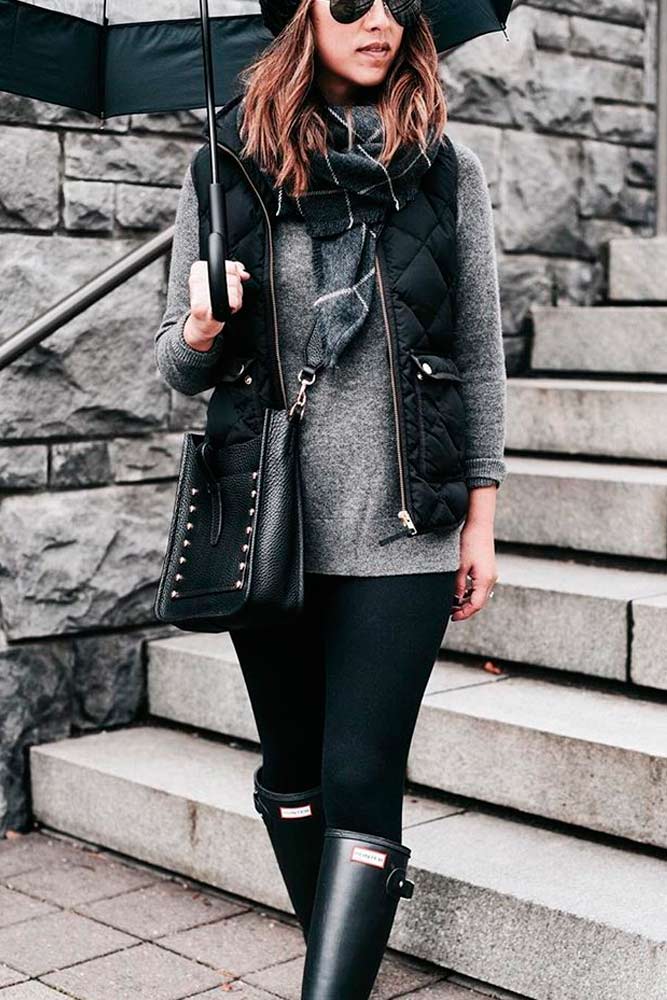 Credit: Instagram/blaireadiebee, Instagram/crystalinmarie, Instagram/crystalinmarie
As for the color combinations, you know that some of them are all-time, while others change every season. For example, combining items of clothes in gray and blue has already become classic and makes your look somewhat carefree.
Cozy Winter Holiday Looks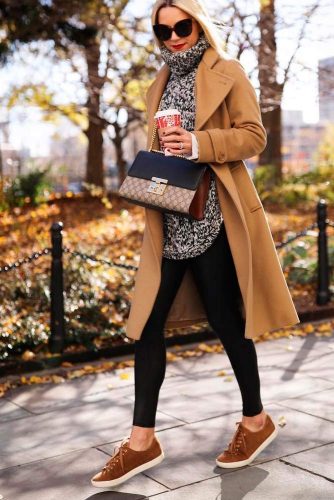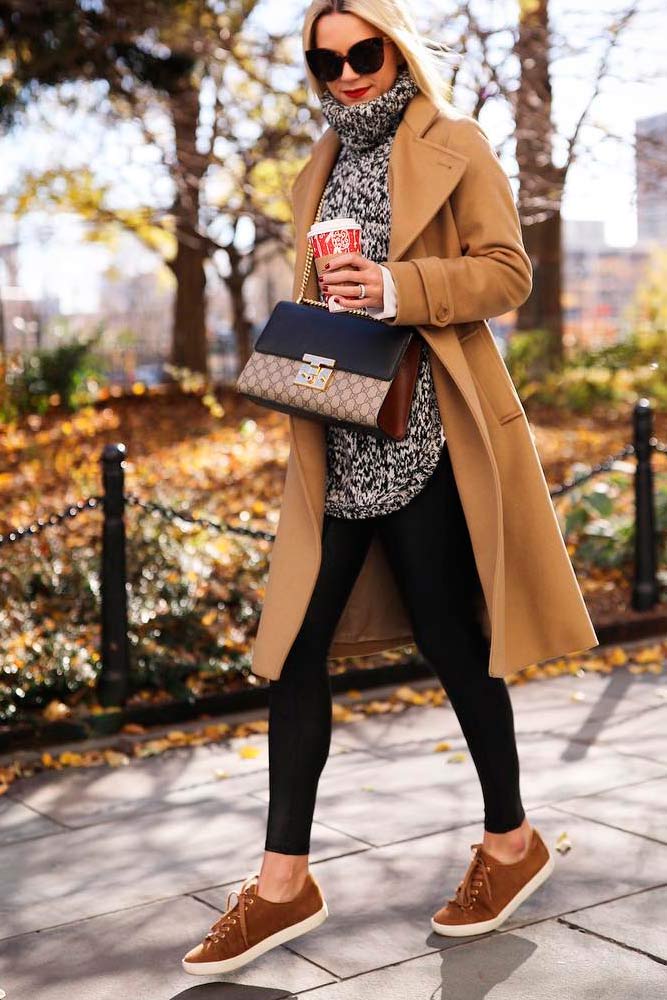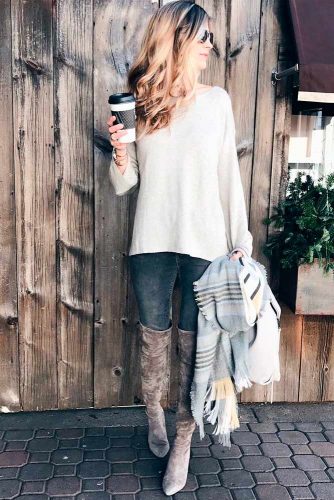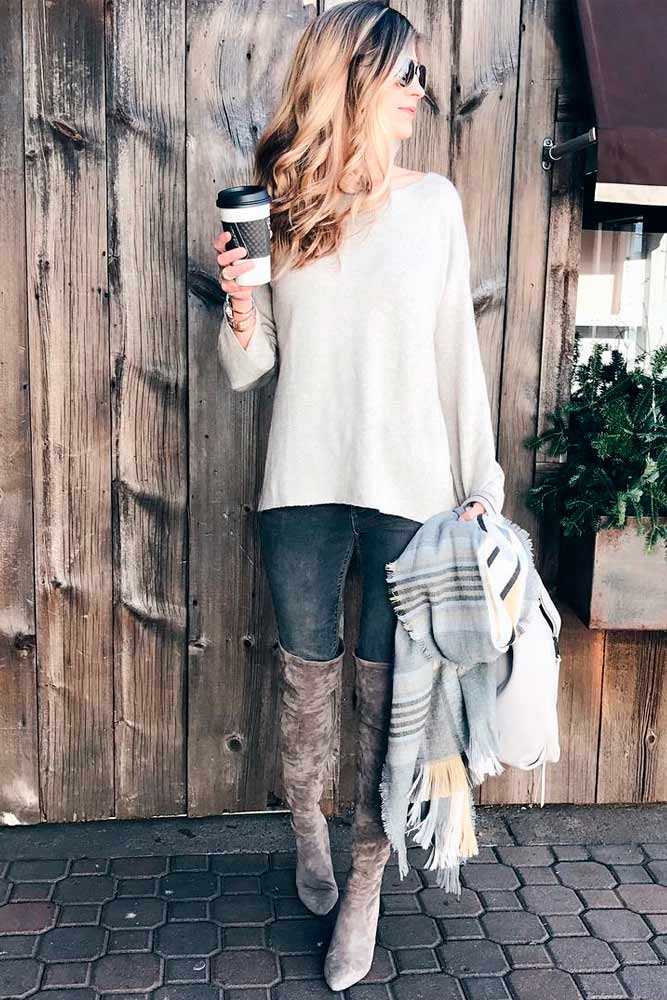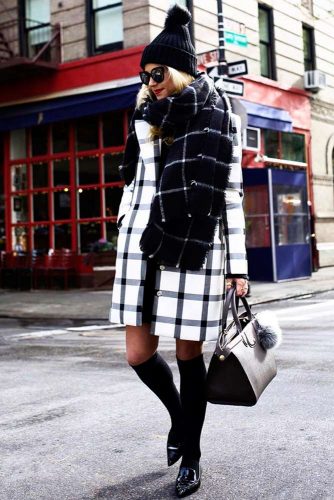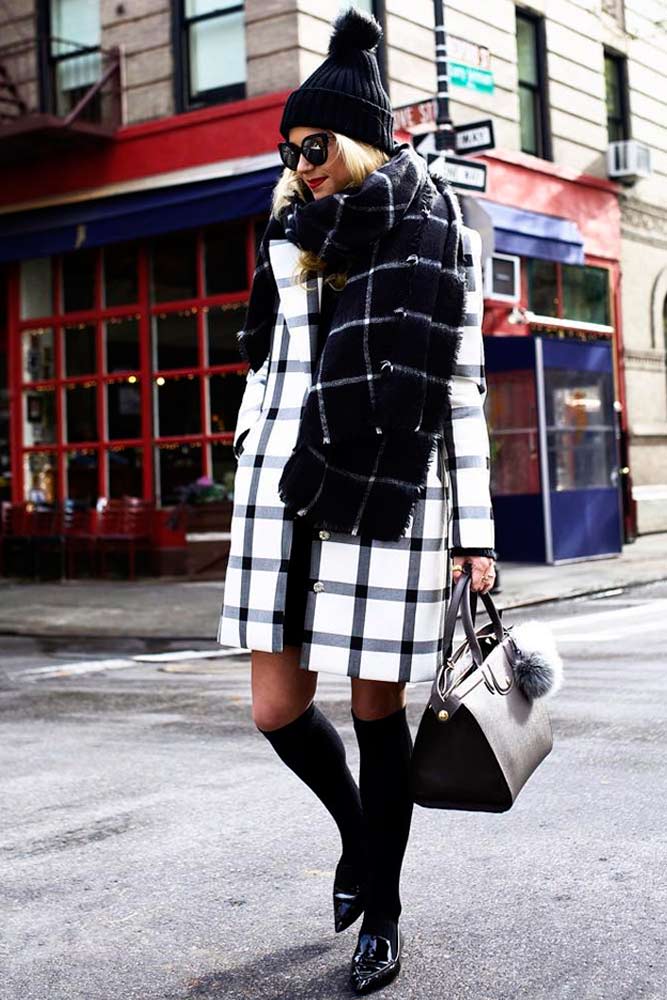 Credit: Instagram/blaireadiebee, Instagram/pinterestingplans, Instagram/blaireadiebee
There are a couple of things to keep in mind when planning your holiday outfit – where you are going, and if you feel comfortable. If it is a party outside the city, a warm sweater, a pair of jeans and comfy sneakers will do. A party at the restaurant will surely require something fancier. Well, you get the point, right?
Holiday Looks With Coats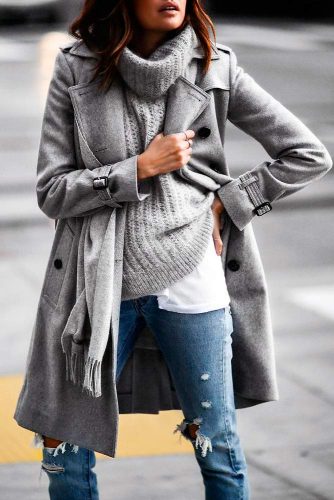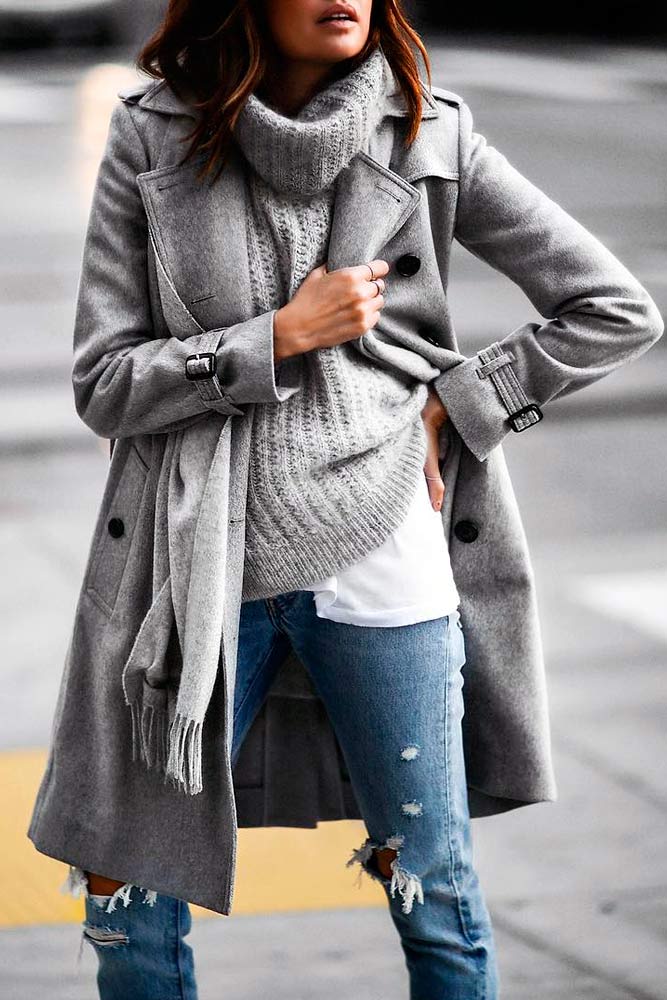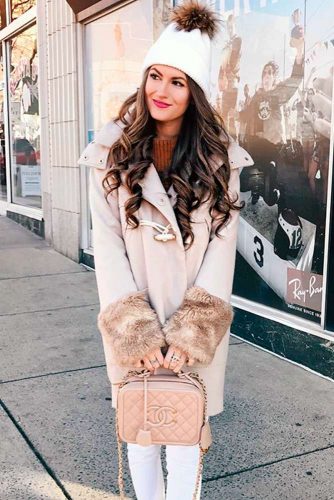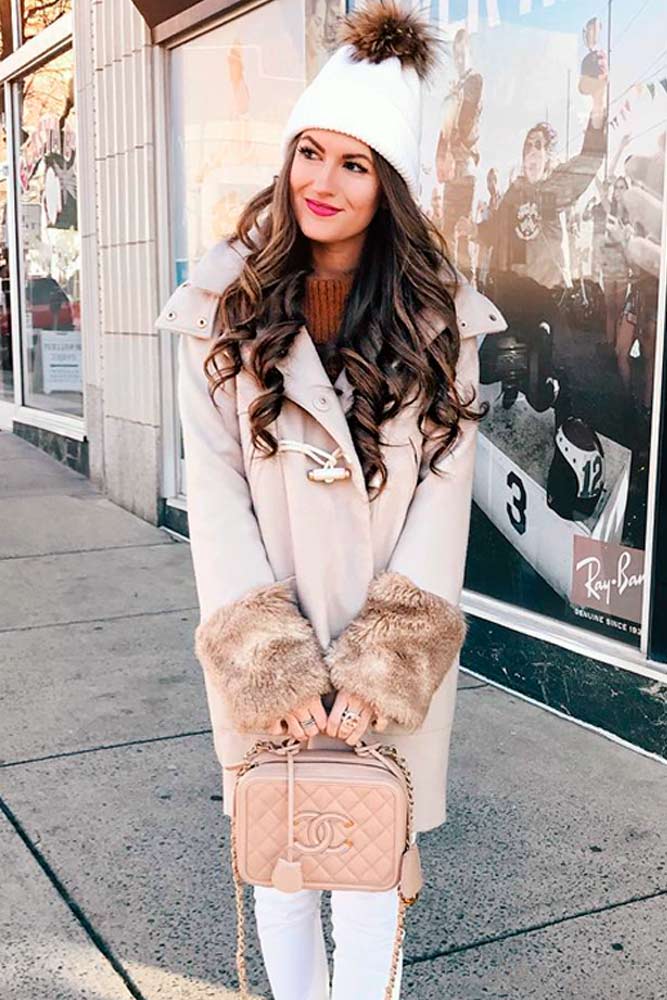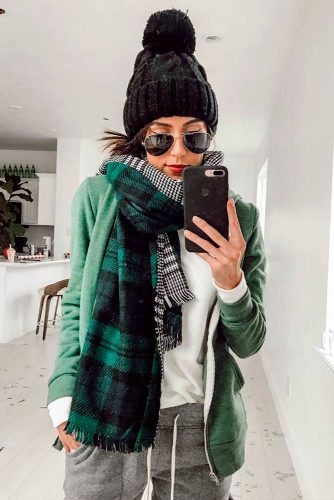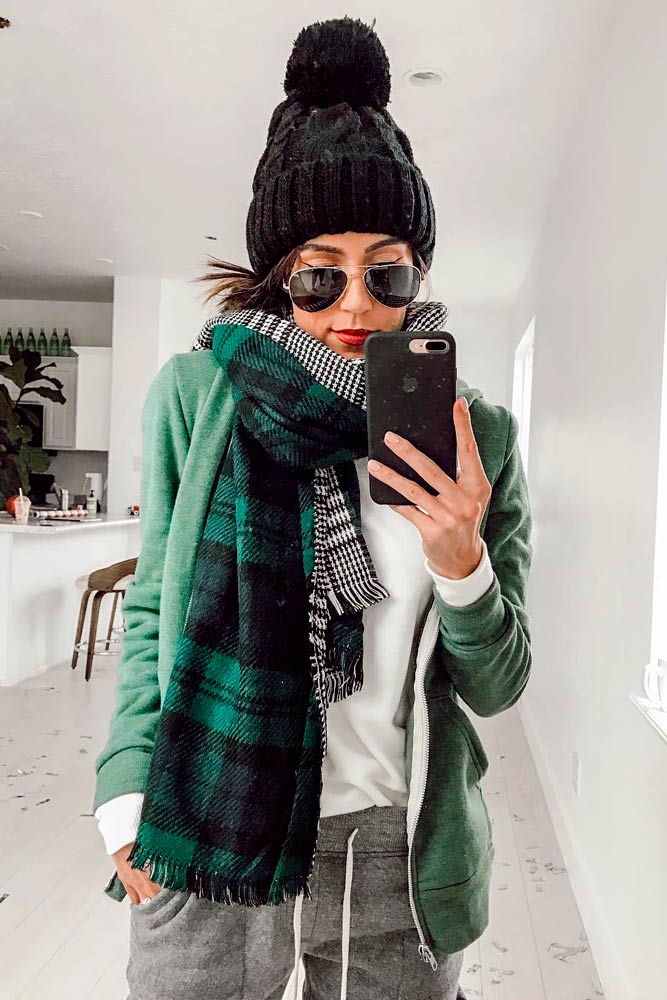 Credit: Instagram/fashionedchicstyling, Instagram/cmcoving, Instagram/hellofashionblog
Holiday look does not mean that you need to look over the edge festive. All you need to do is to dress up the way you like with the touch of style to it. These ideas will give a clue what to mix and match this season.
Holiday Outfit Ideas With Sweaters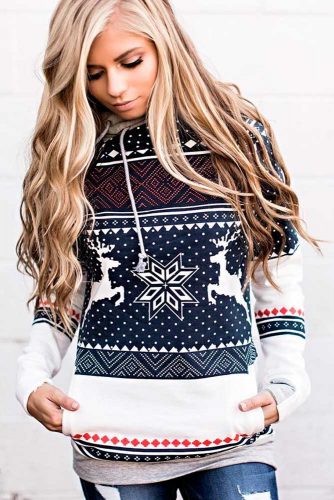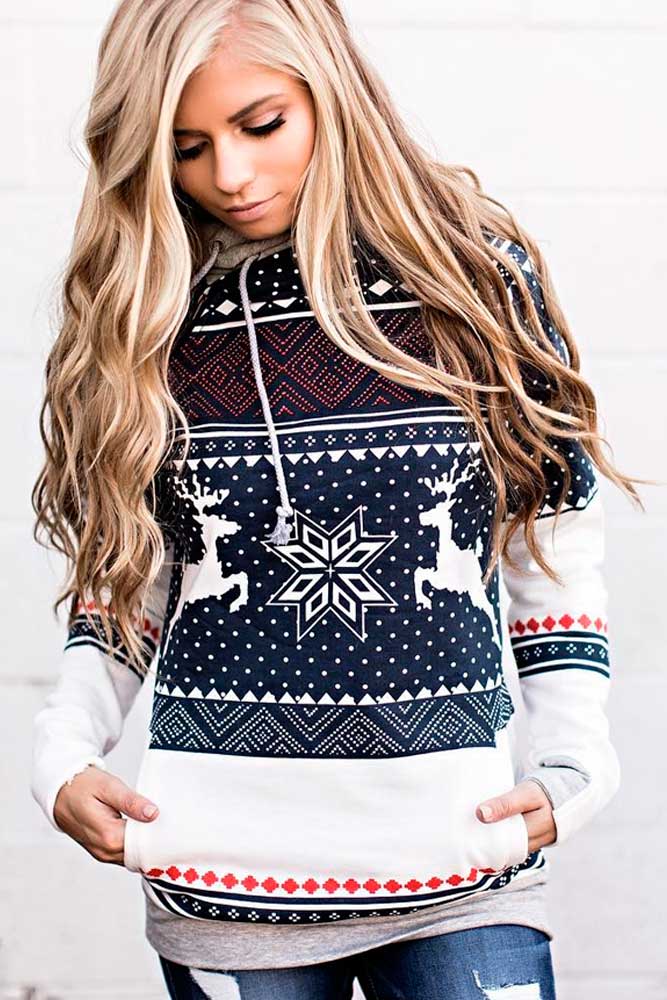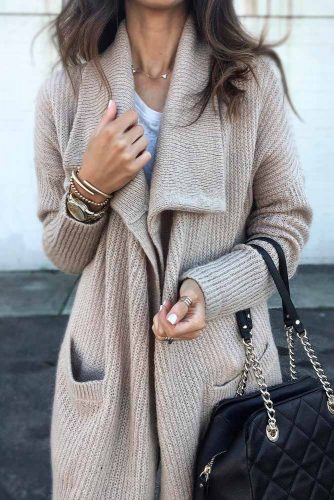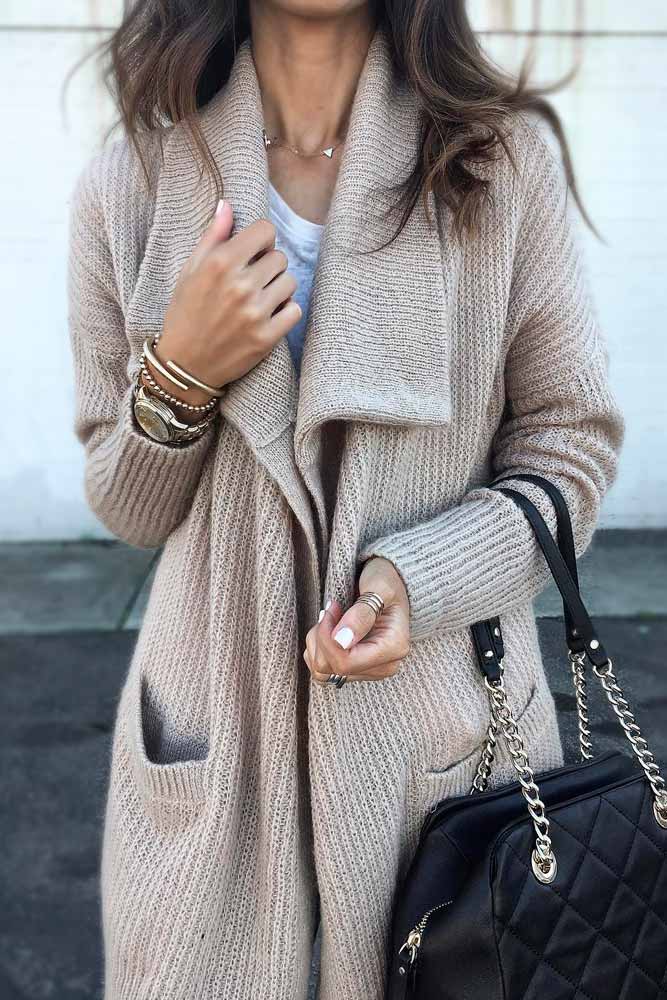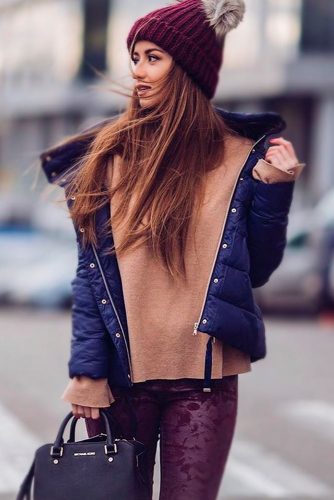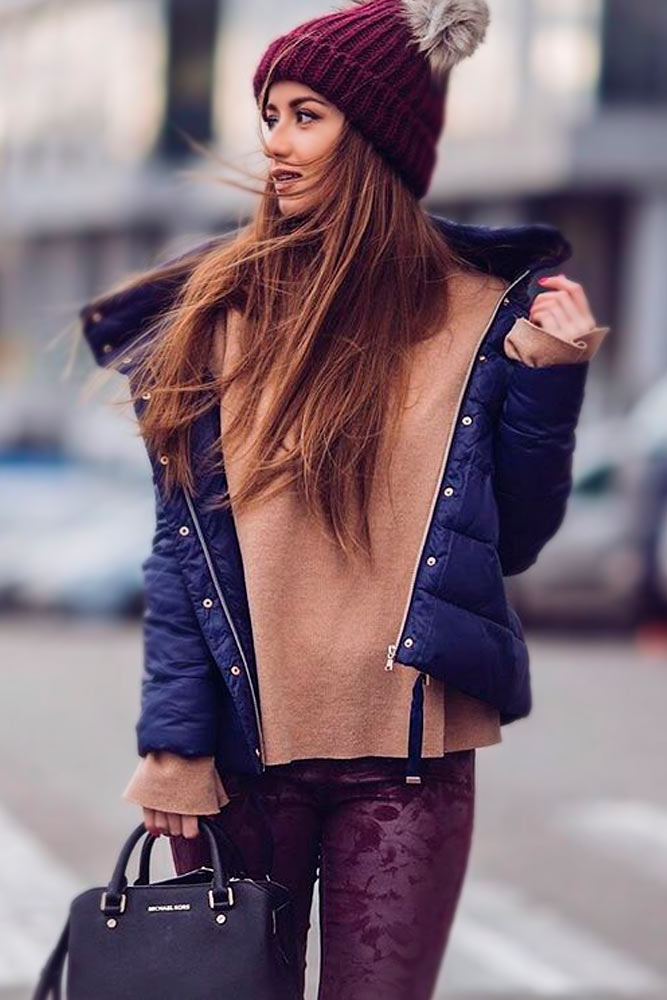 Credit: Instagram/mindymaesmarket, Instagram/stylinbyaylin, Instagram/styloly
There is no winter without cold weather this means that sweaters are an inseparable part of your look. Add that holiday vibe to the outfit with the help of holiday patterns, and you will be surprised at how cheerful your mood will be!
Festive Holiday Outfit Ideas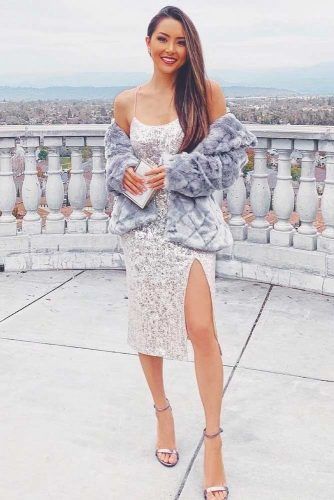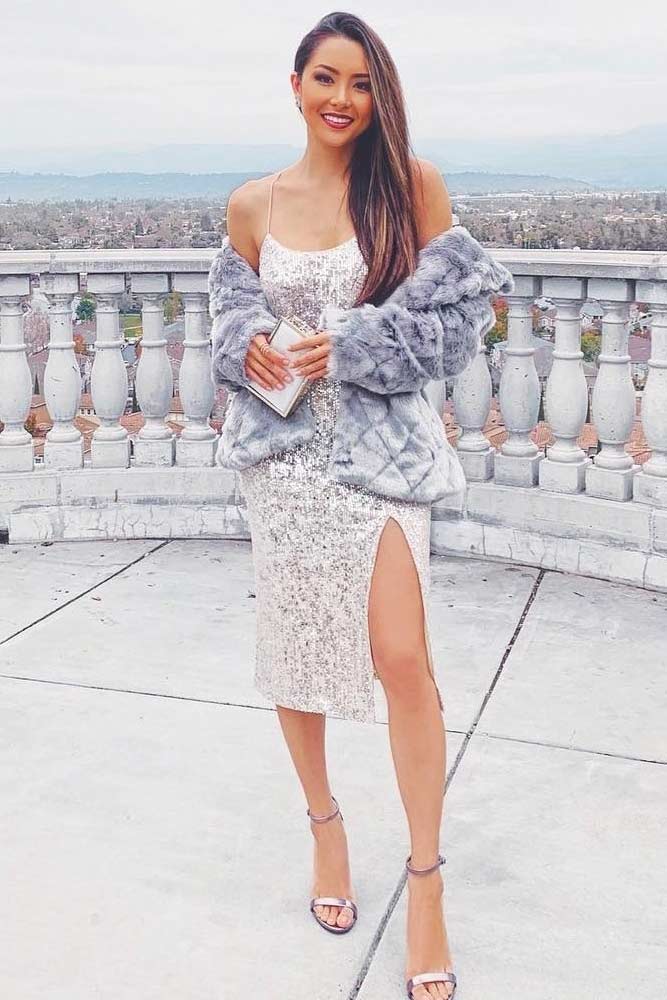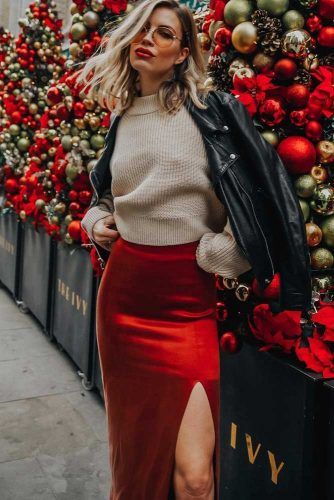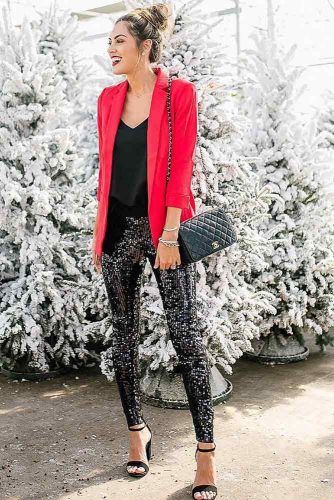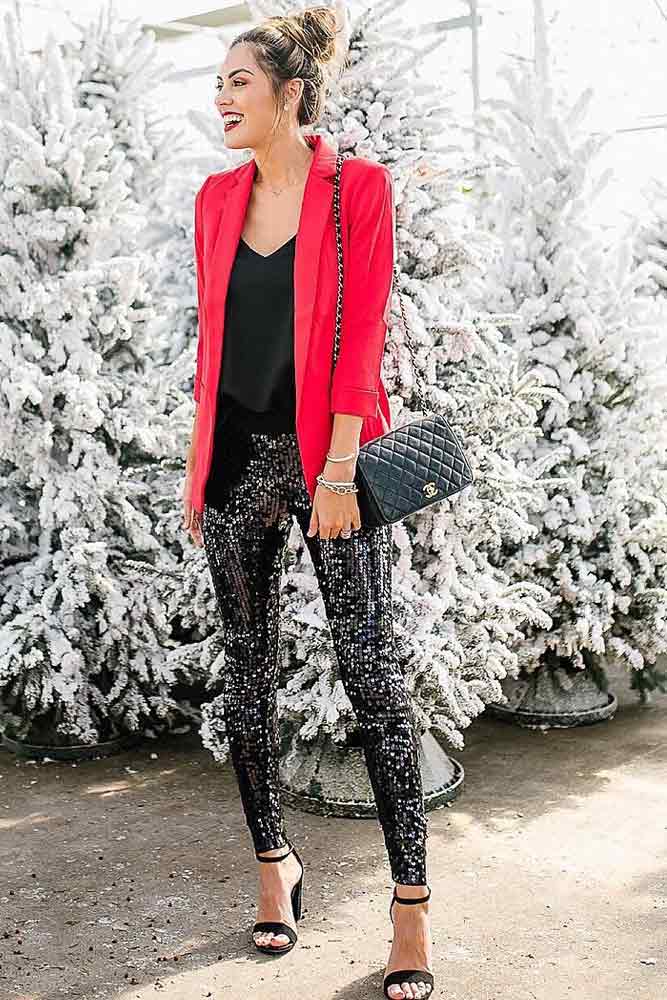 Credit: Instagram/hapatime, Instagram/thelipstickfever, Instagram/stylethegirl
Of course, holidays mean fancy dresses and looks. However, this year the combo of casual and fancy styles is the best to pull off. That is why matching a gorgeous skirt with an oversized sweater is no longer a taboo, rather a fashionable idea.
Classy Outfits In Traditional Colors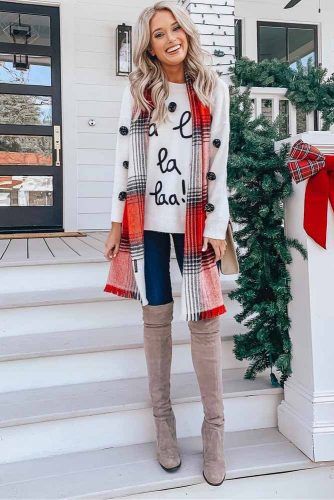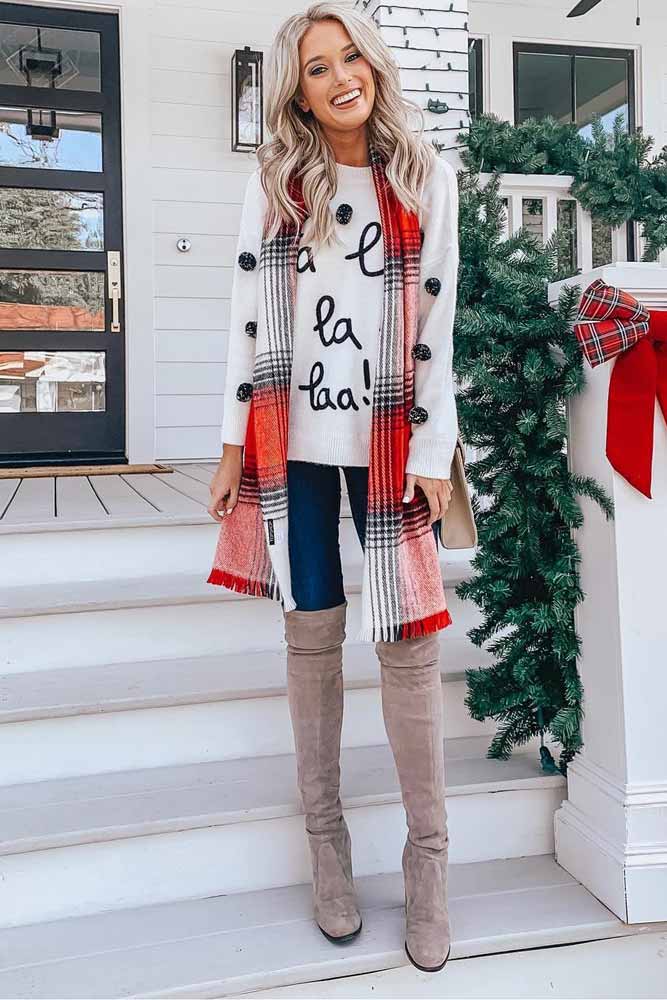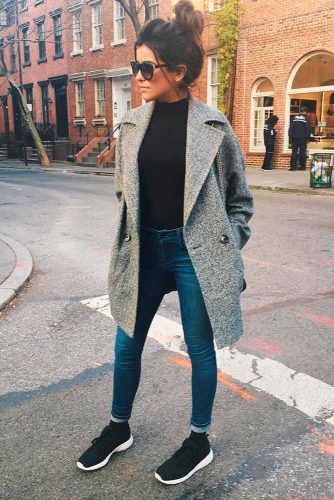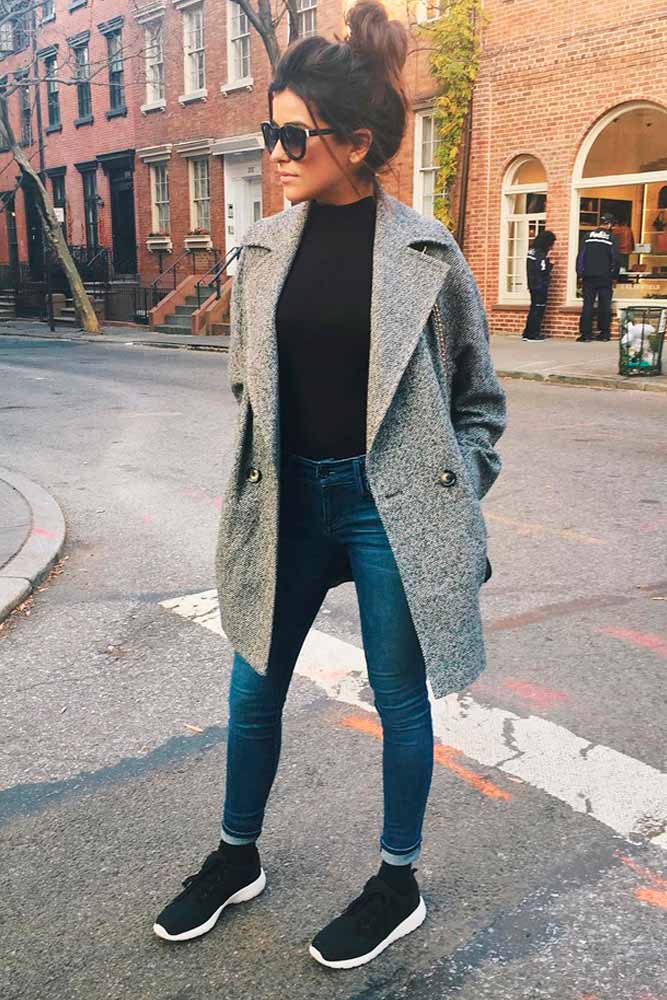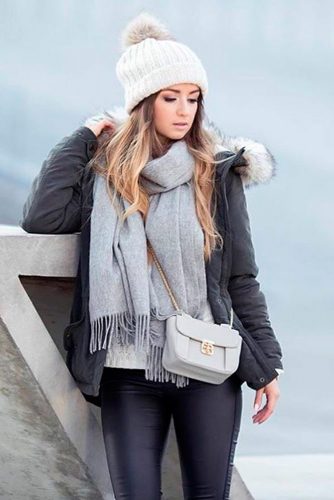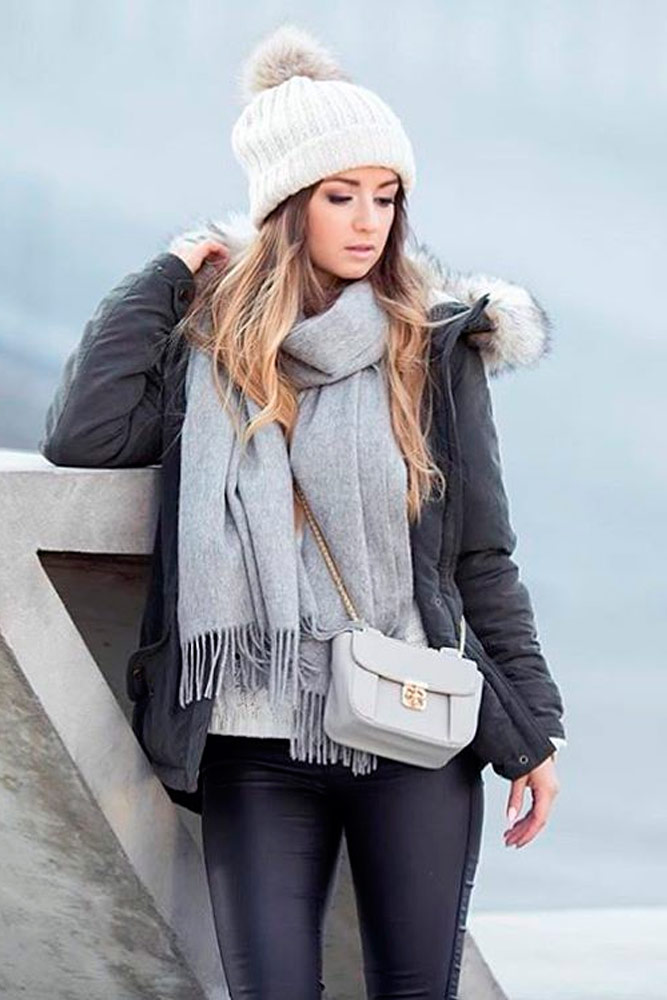 Credit: Instagram/champagneandchanel, Instagram/sazanhendrix, Instagram/styloly
A
bucket bag
is an amazing accessory that can fit not only casual clothes but clothes to wear during holidays, as well. It is well-paired with such indispensable items of clothes as jeans and jackets. And its size allows you to put some presents inside.
FAQ: Holiday Outfit
What to wear to a holiday party?
If you want to look festive yet formal, wearing jumpsuit can be a great option. You can choose a jumpsuit with a V-neck and cross over back. Therefore, it shows some skin in the back while still being covered enough at the front. The black jumpsuit with wide flared legs has a 70s vibe. You can add a statement silver necklace and a belt to look sophisticated and elegant.
What is a formal holiday outfit?
Wearing a suit is always an elegant option. You can choose a houndstooth blazer that has an asymmetrical tailored fit with brass buttons on the sleeves and on the chest and matching houndstooth high-waisted boot cut pant. Add a festive black velour tank top underneath and some gold jewelry.
Was this article helpful?