Spring dresses will refresh your warm-weather image, so adding them to the wardrobe is a pretty good idea.
What is peculiar about spring dresses? Well, trends change, but one thing remains, and that is comfort. That is why dresses for the spring are typically made of lightweight fabrics like linen, eyelet, cotton, and tropical wool. These are breathable materials that let the air circulate and soak sweat. As a result, you can feel fresh on warmer days.
And as for the colors, designs, and patterns, fashion retailers offer something new every season. Let's explore dresses that are on trend this spring.
Floral Print Spring Dresses
White Floral Spring Dresses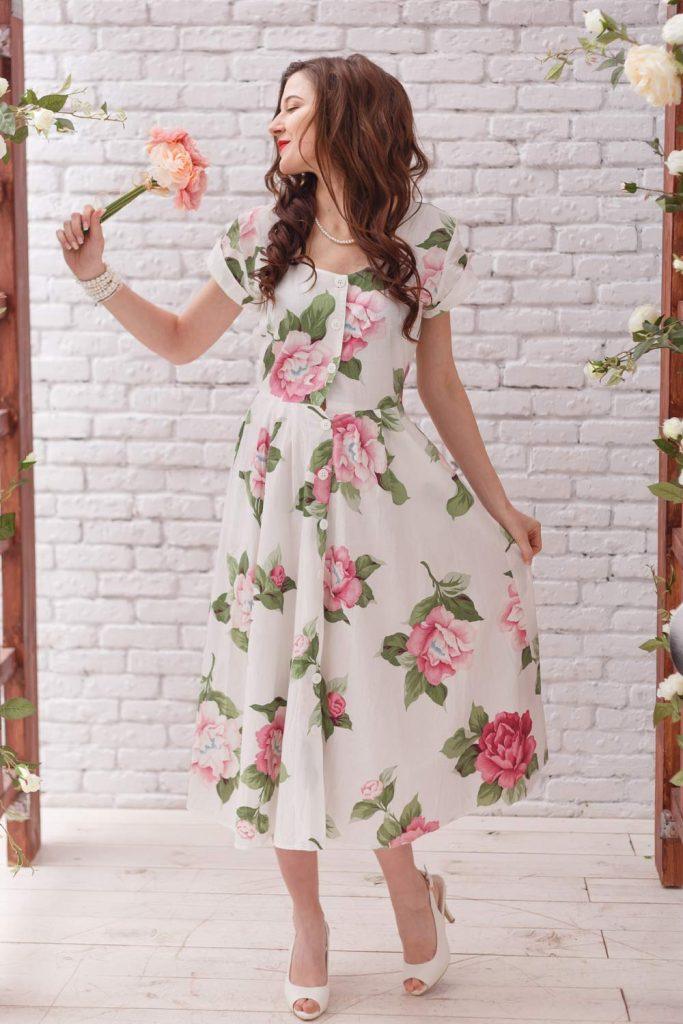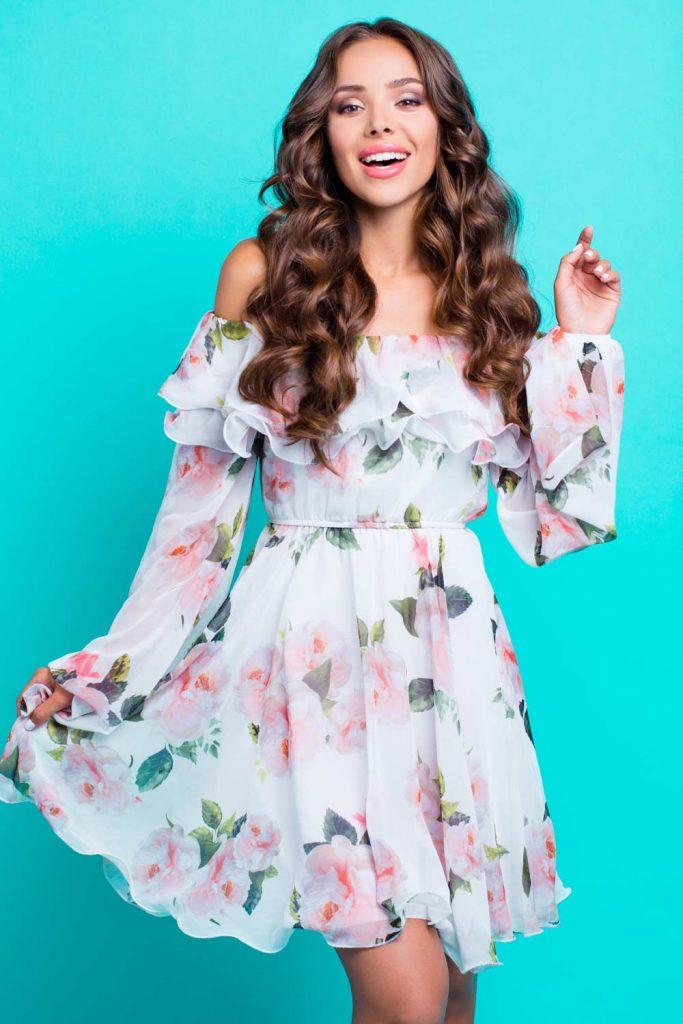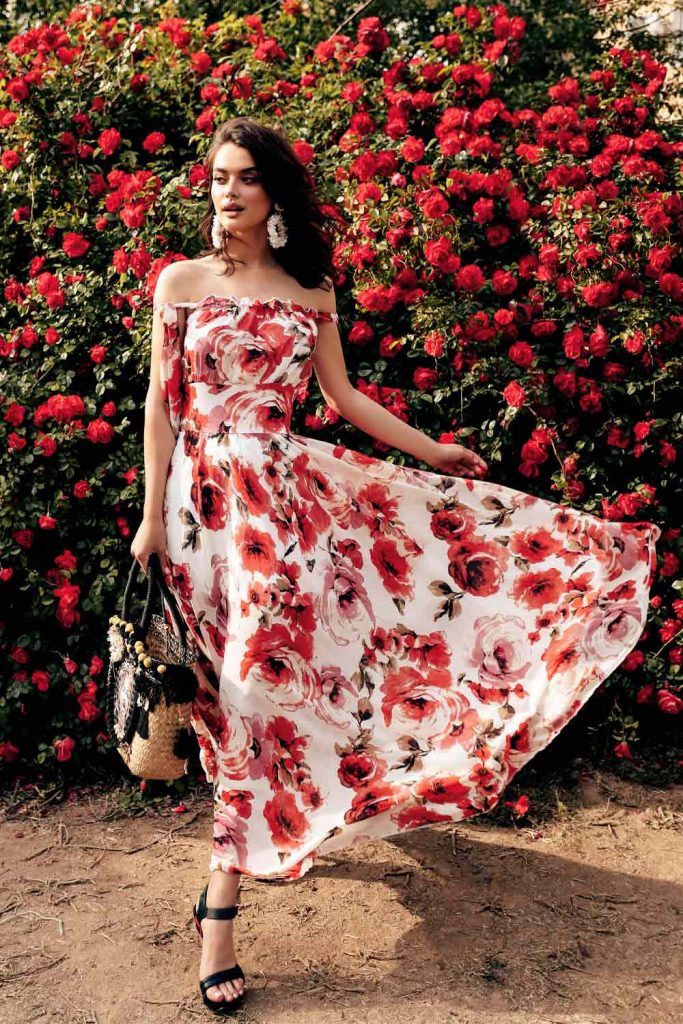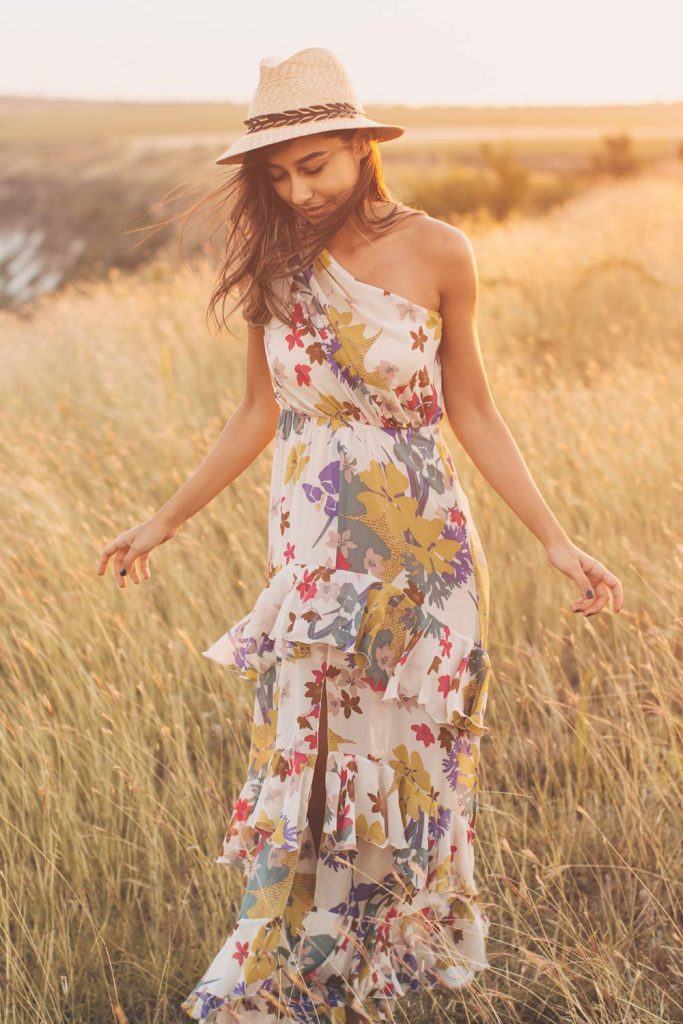 Pink Floral Spring Dresses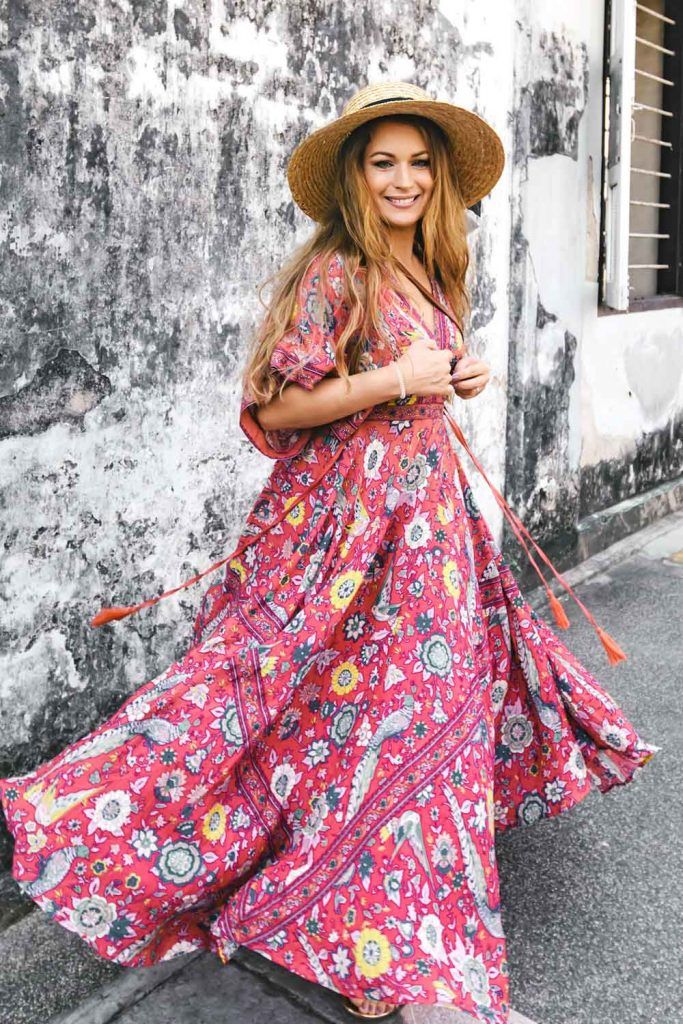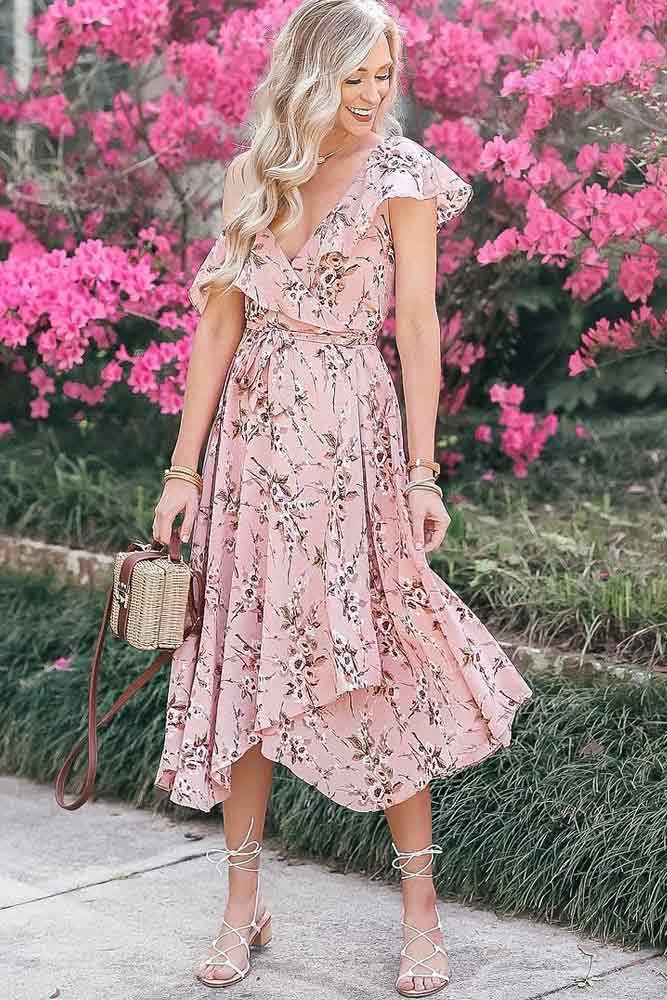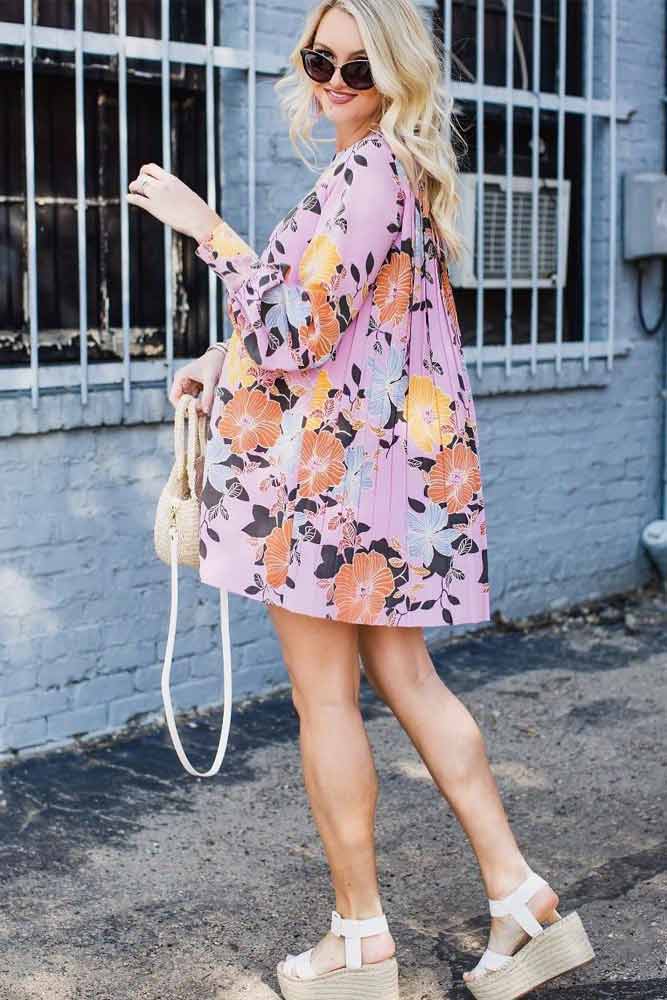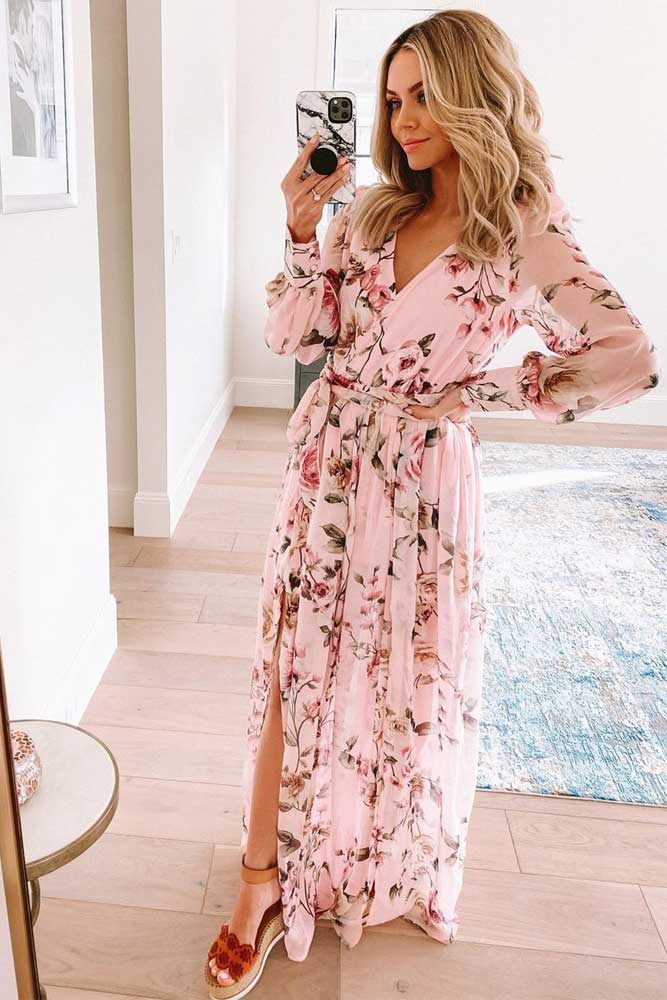 Source: Instagram/apinchoflovely, Instagram/cellajaneblog, Instagram/dthompsy
It does not matter the length or the style of the dress, as long as it is pale pink and with flowers scattered all over it, it will be that gorgeous representation of spring season that makes every woman look like an antique goddess of beauty!
Color Spring Dresses With Floral Print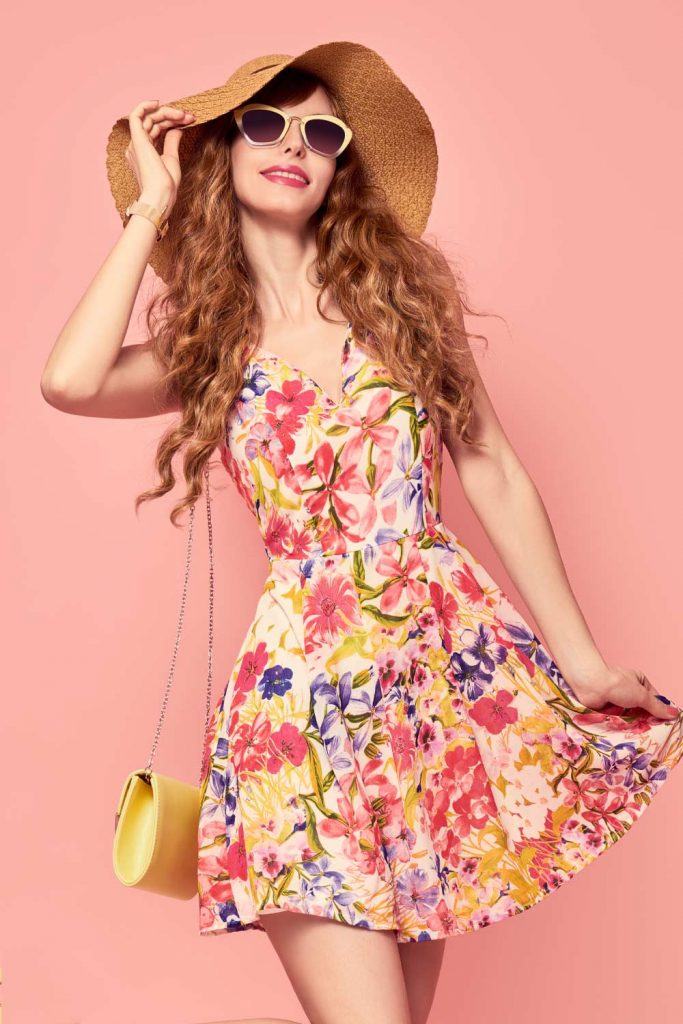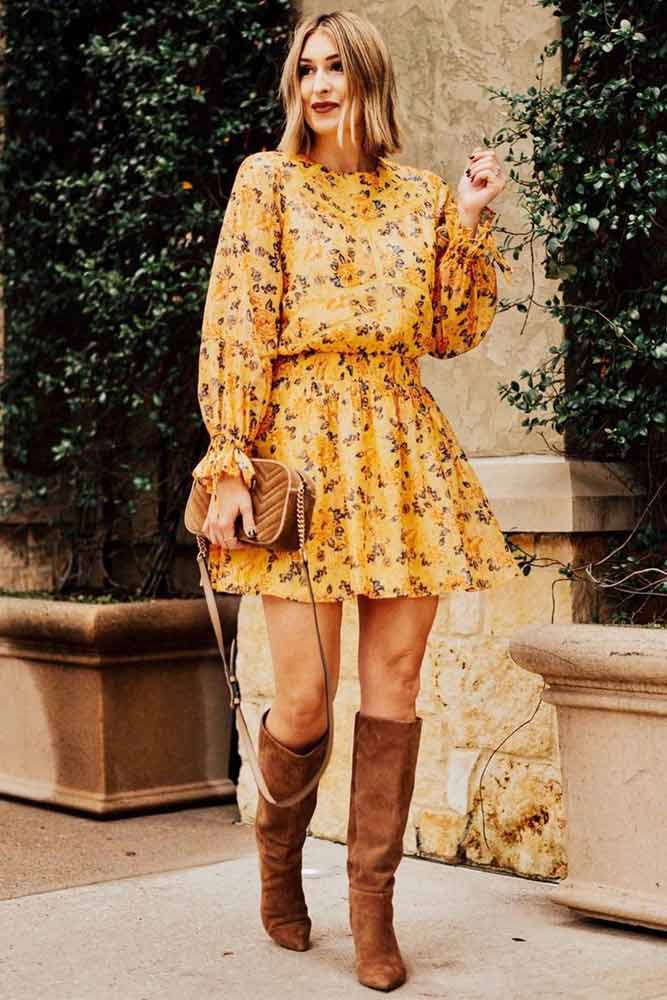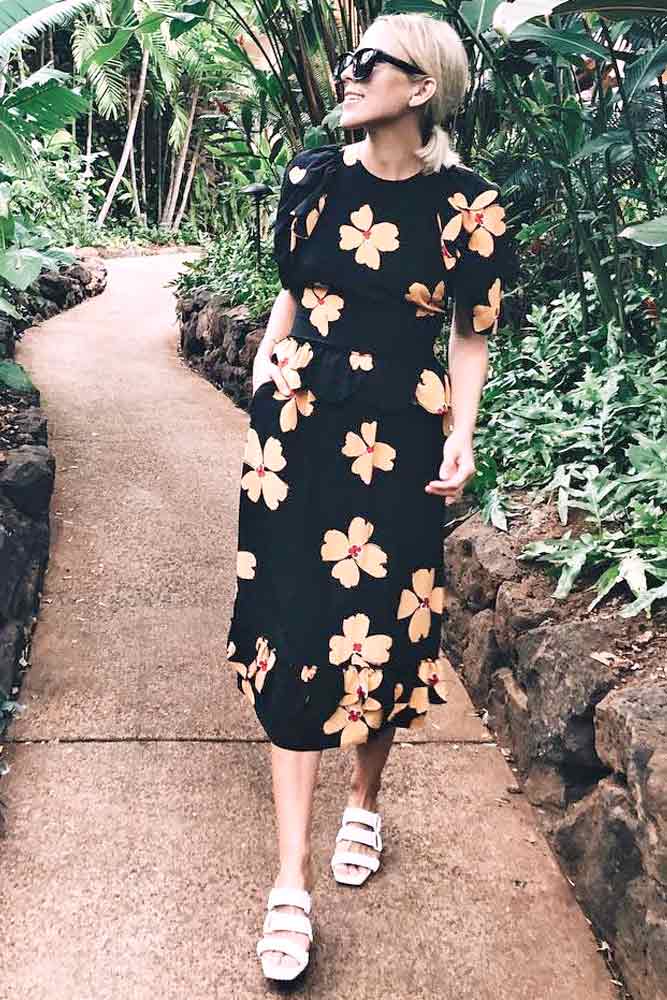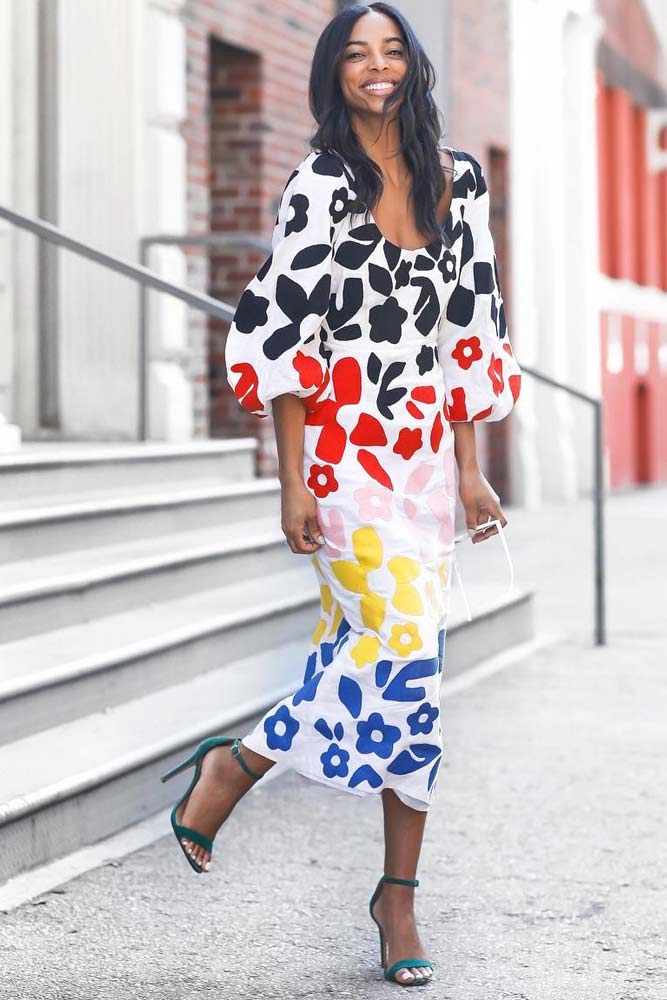 Source: Instagram/wearandwhenblog, Instagram/pakuten.official, Instagram/waityouneedthis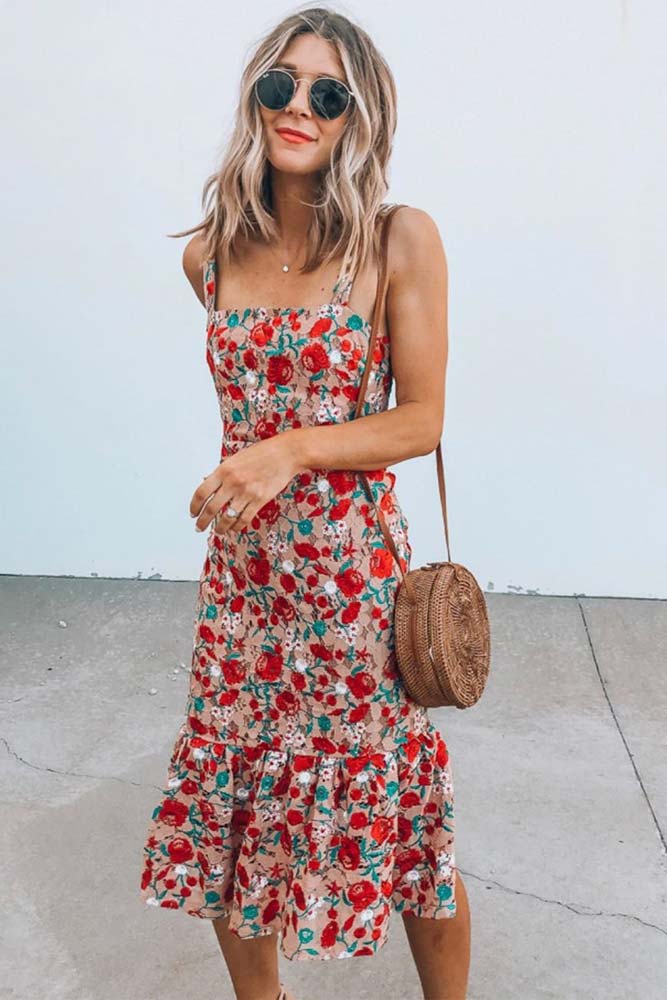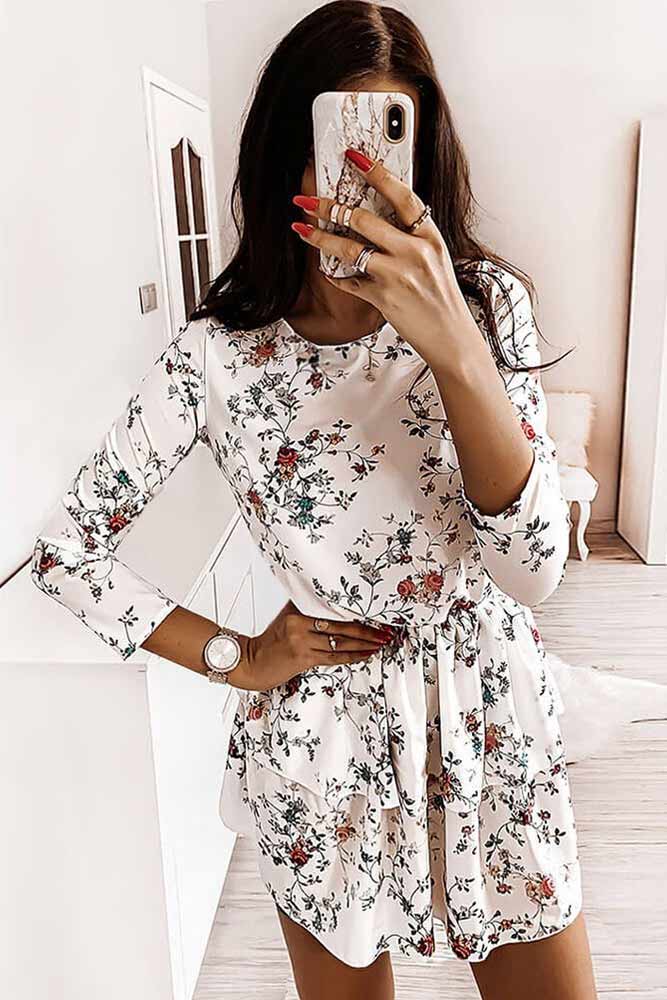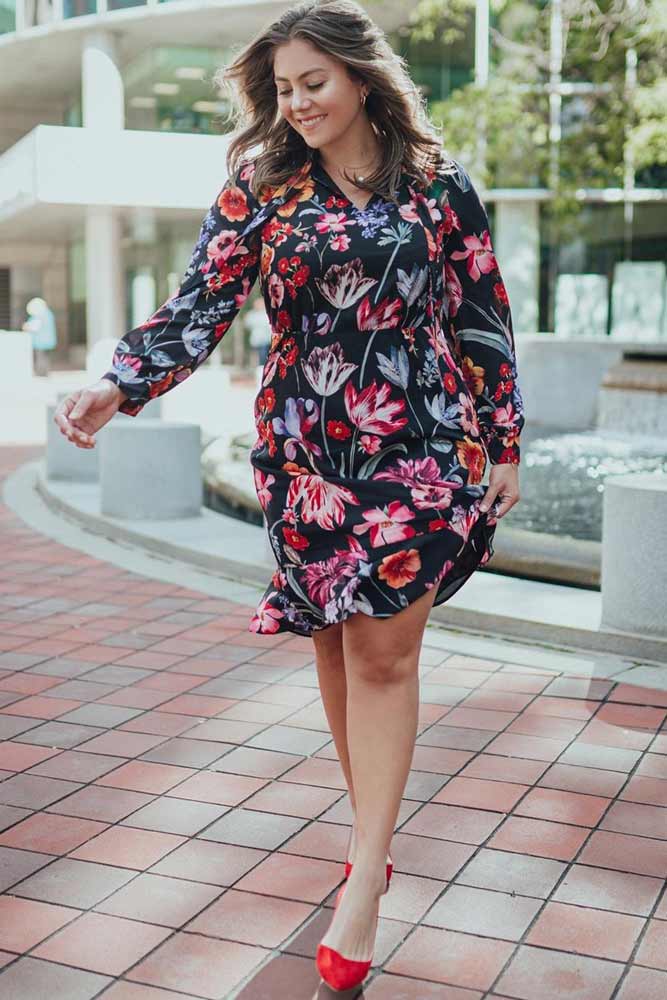 Source: Instagram/maketodayahollyday, Instagram/emilyijackson, Instagram/jaceyduprie
First, the idea of opting for floral patterns may sound too obvious. But despite the common belief, they are not trendy every season. This season designers like Tanya Taylor, Preen, and Christopher Kane decided to incorporate floral patterns into their designs, and we are grateful to them for that. And celebs like Chloe Grace Moretz and Emma Stone joined the club of flowers-lovers.
Chiffon And Tulle Print Dress Designs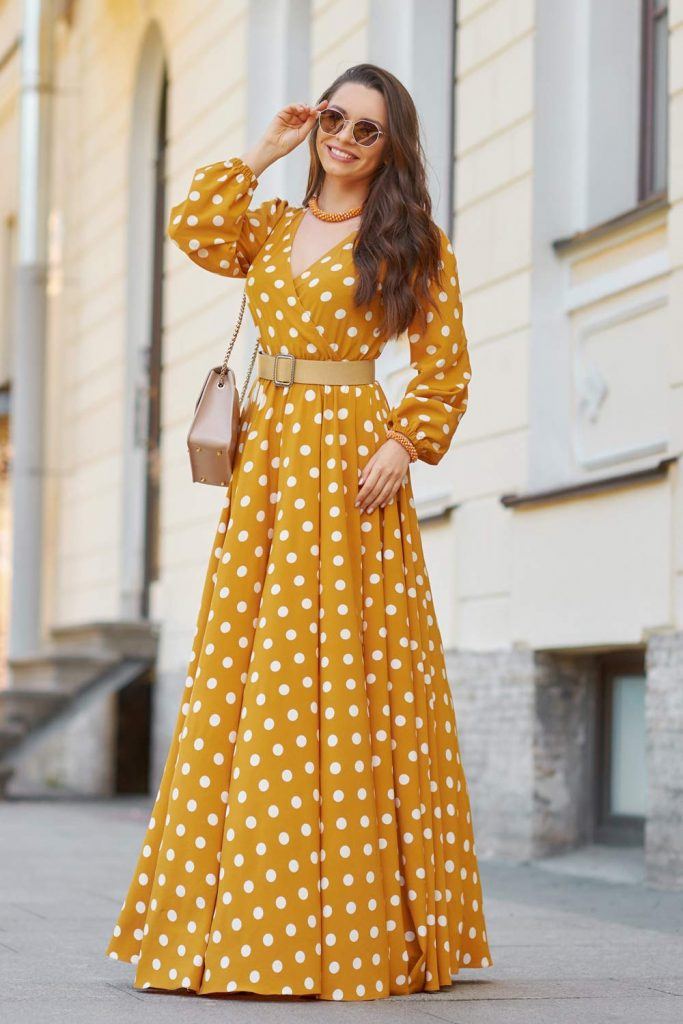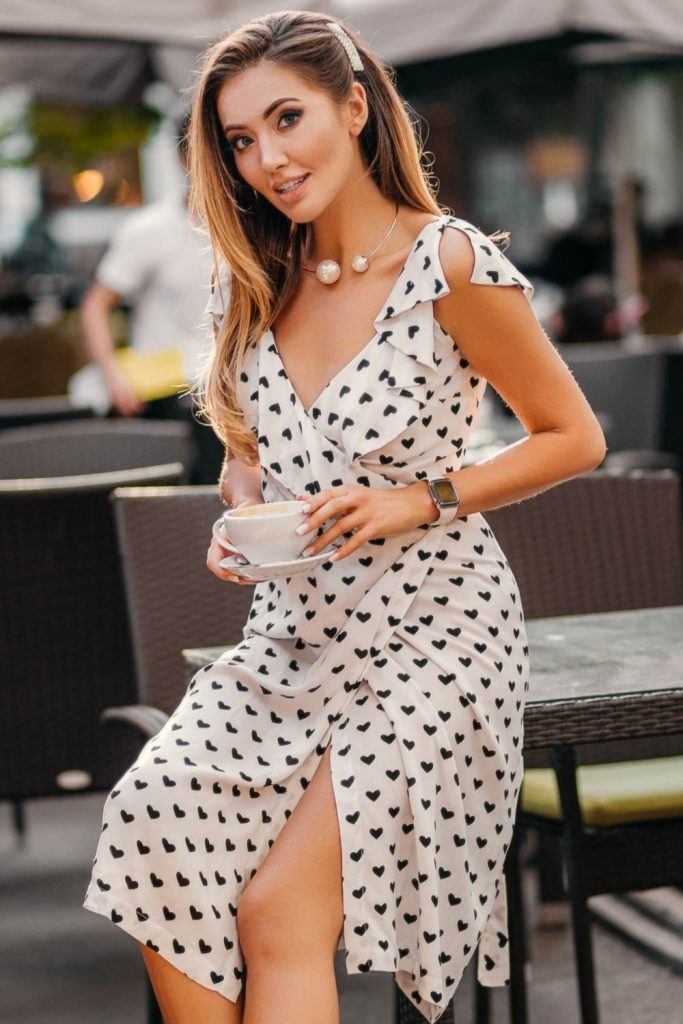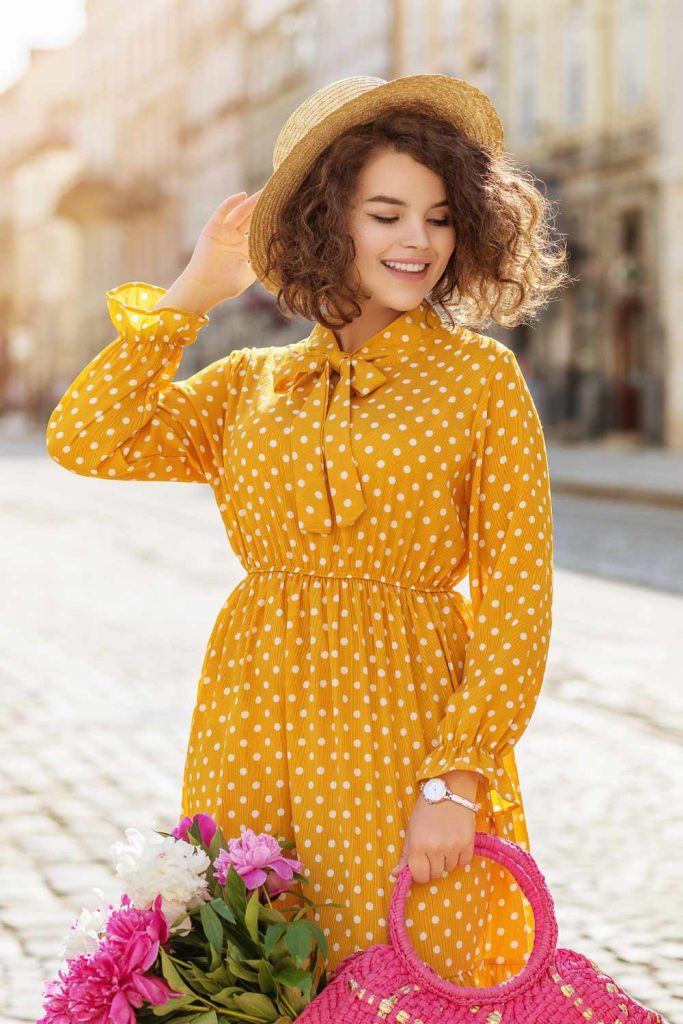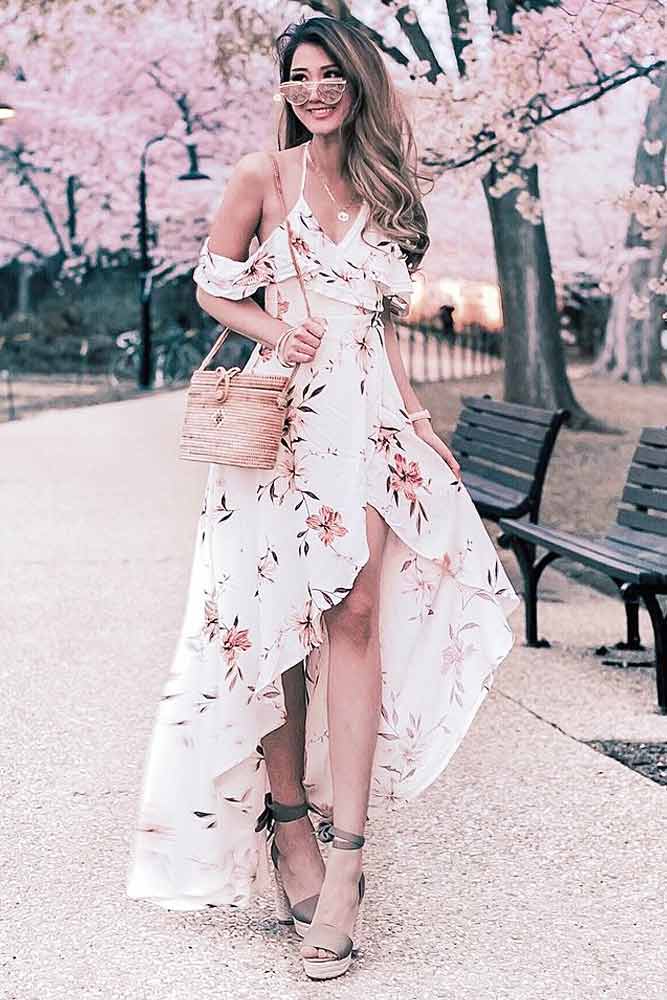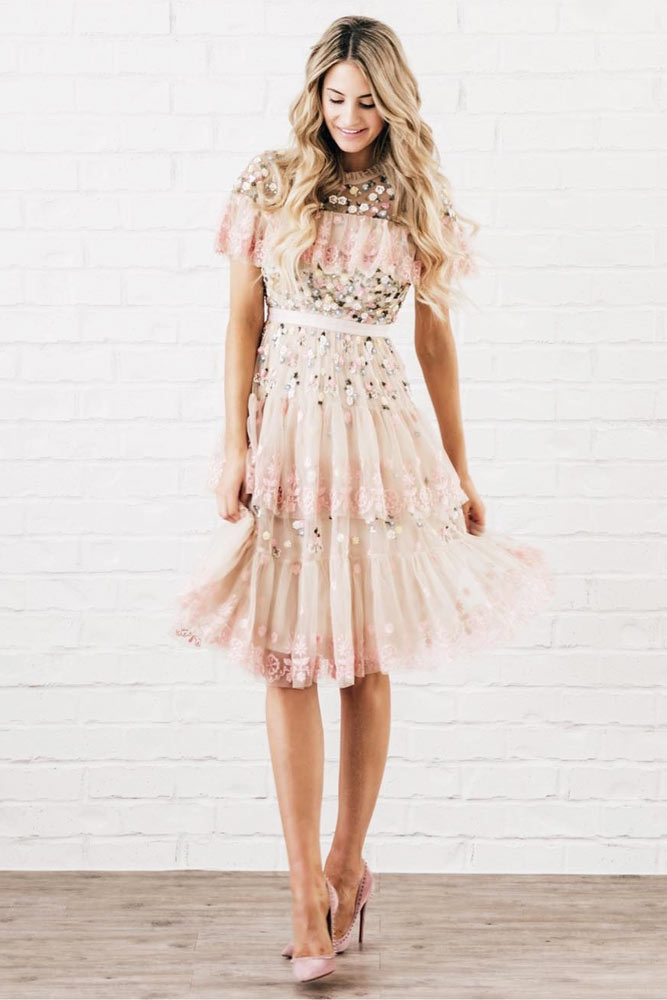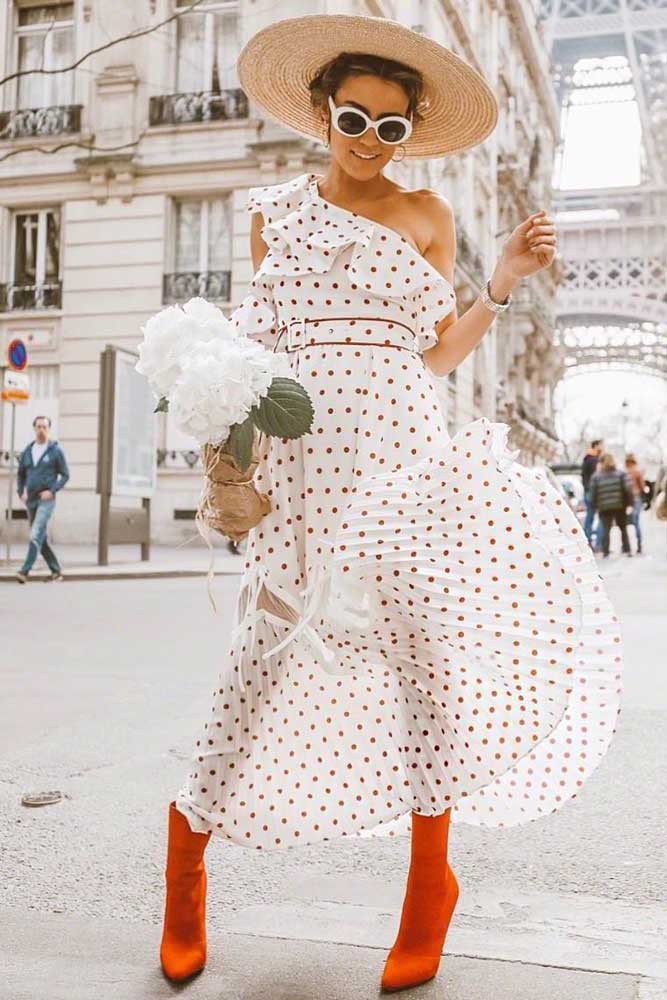 Source: Instagram/mangorabbitrabbit, Instagram/rachparcell, Instagram/hellofashionblog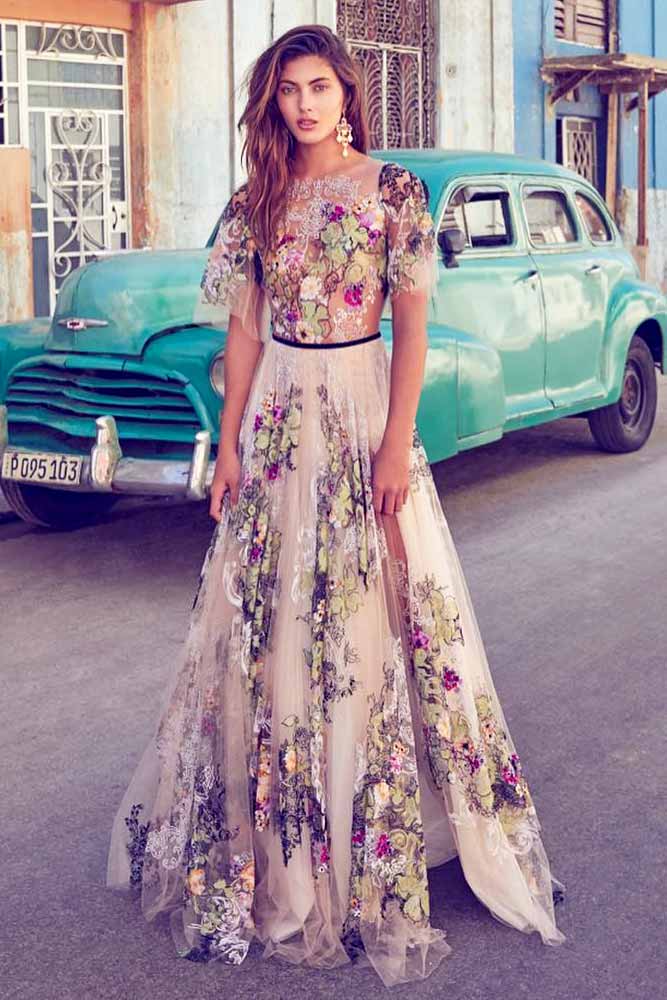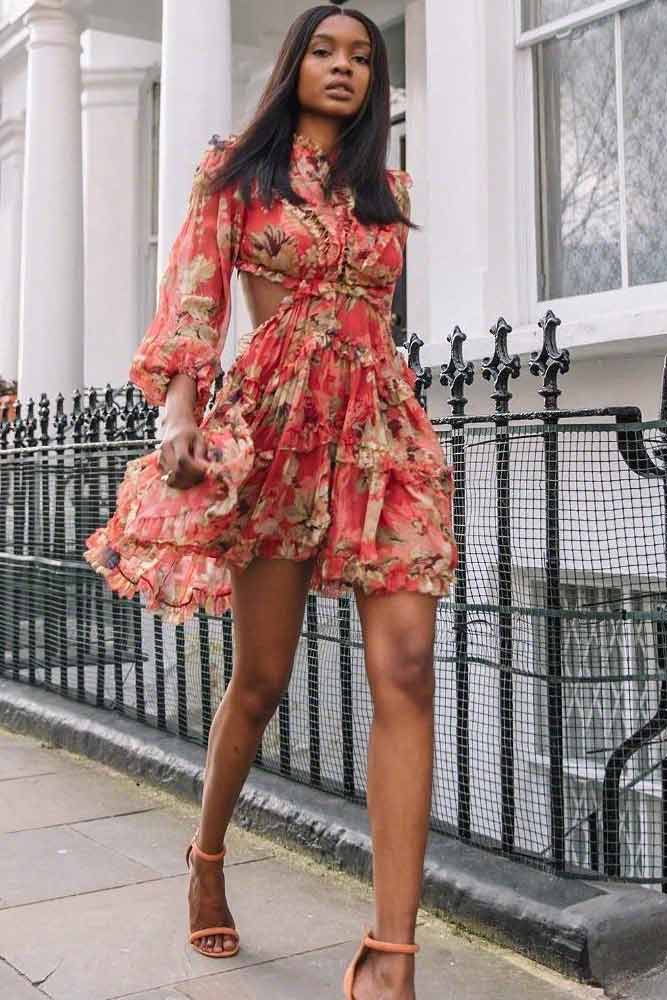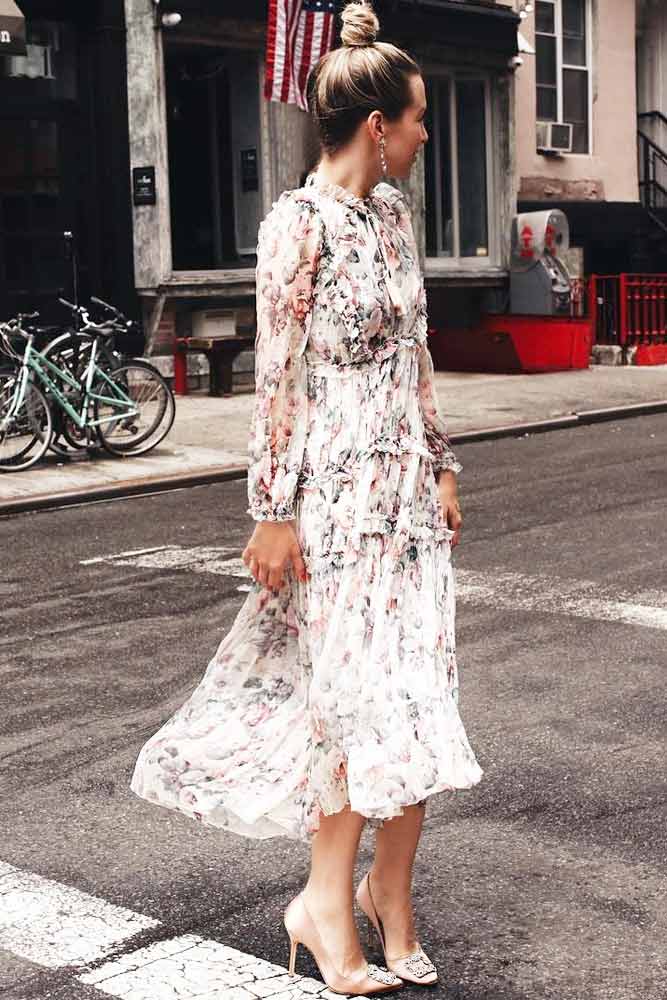 Source: Instagram/suzanneharward, Instagram/natashandlovu, Instagram/brooklynblonde1
It is curious to learn what it says about you, wearing maxi dresses design with flowers. First of all, this choice would suggest that you are a truly romantic soul. Also, it means that you tend to wear feminine clothes and you might act as an idealist oftentimes. You can wear such dresses even as Easter day dress! Being a dreamer at heart, you are capable of seeing good things even when other people do not notice those. Chances are that you adore traveling and people around you may feel the relaxed vibes that you ooze. Does it look like you?
Modern Spring Dresses In Pastel And Bright Colors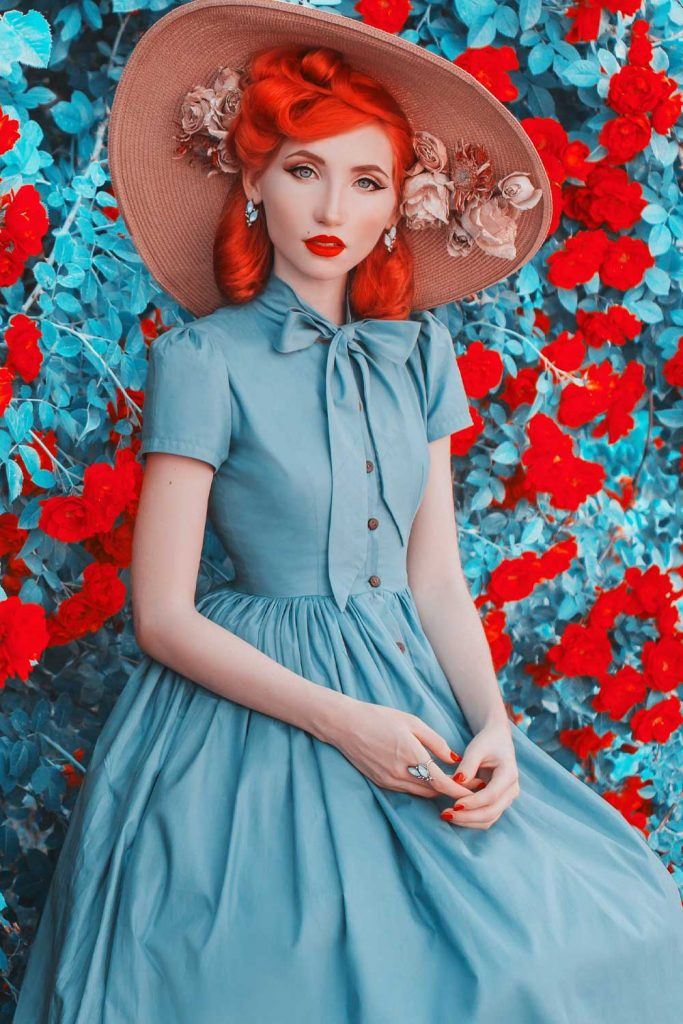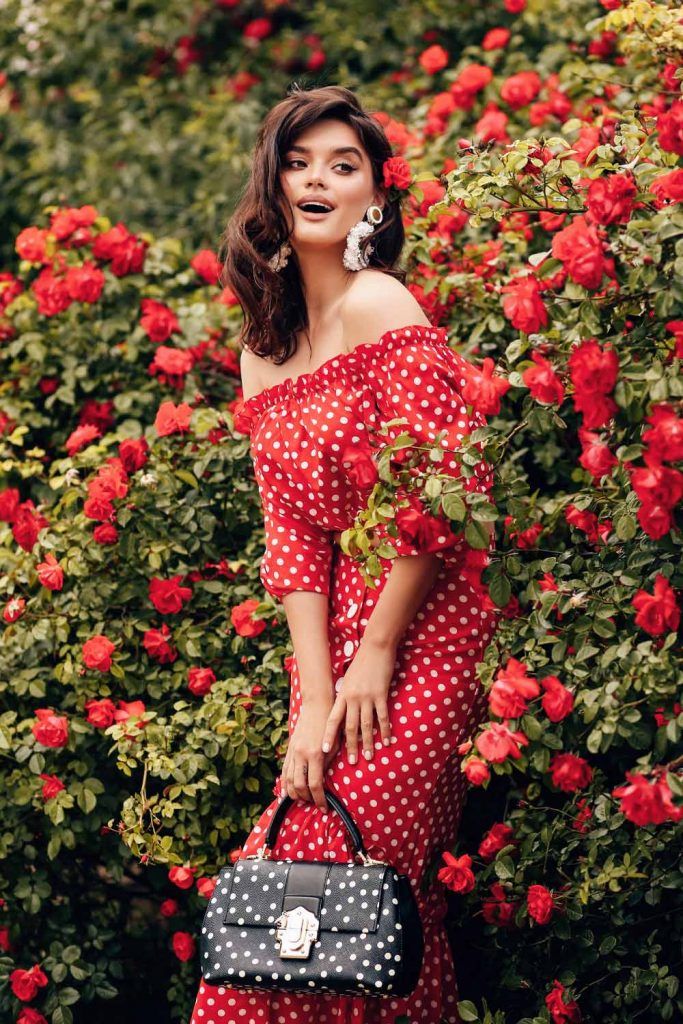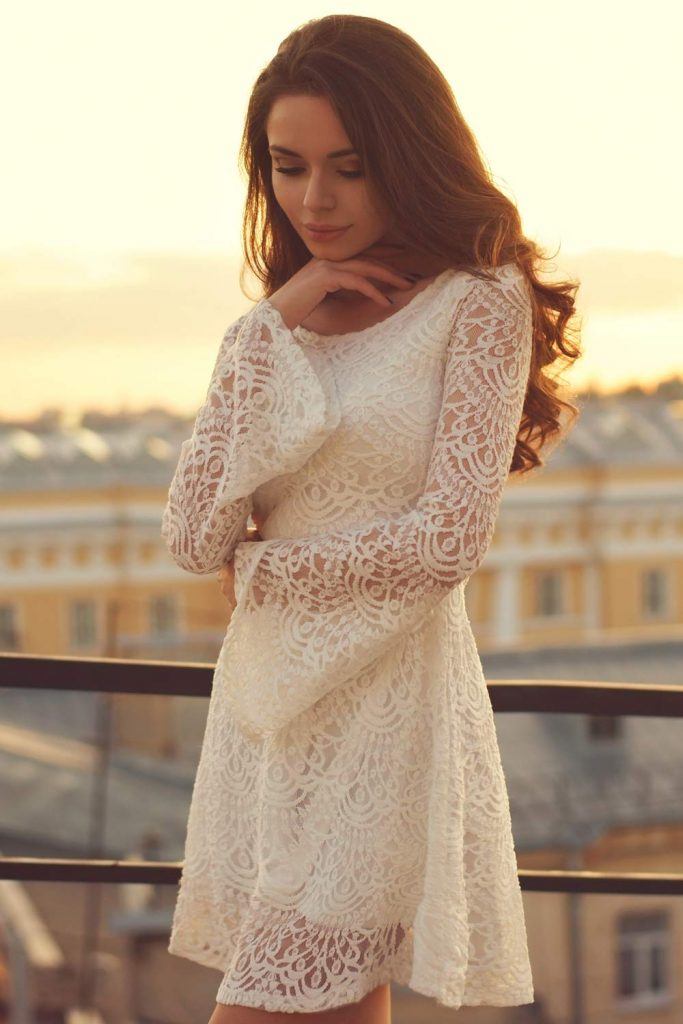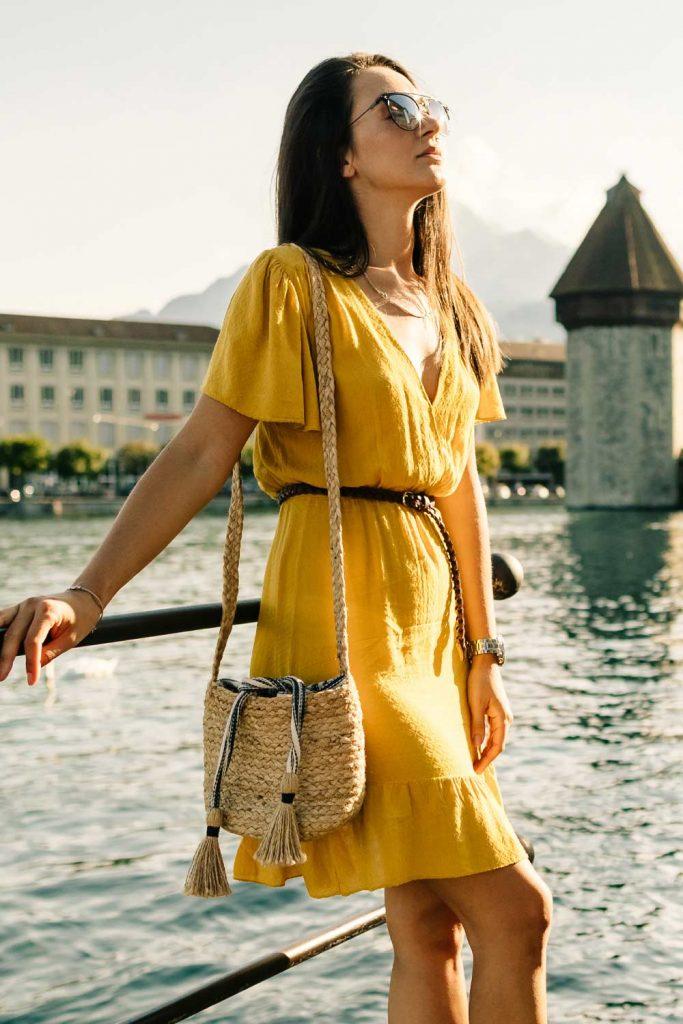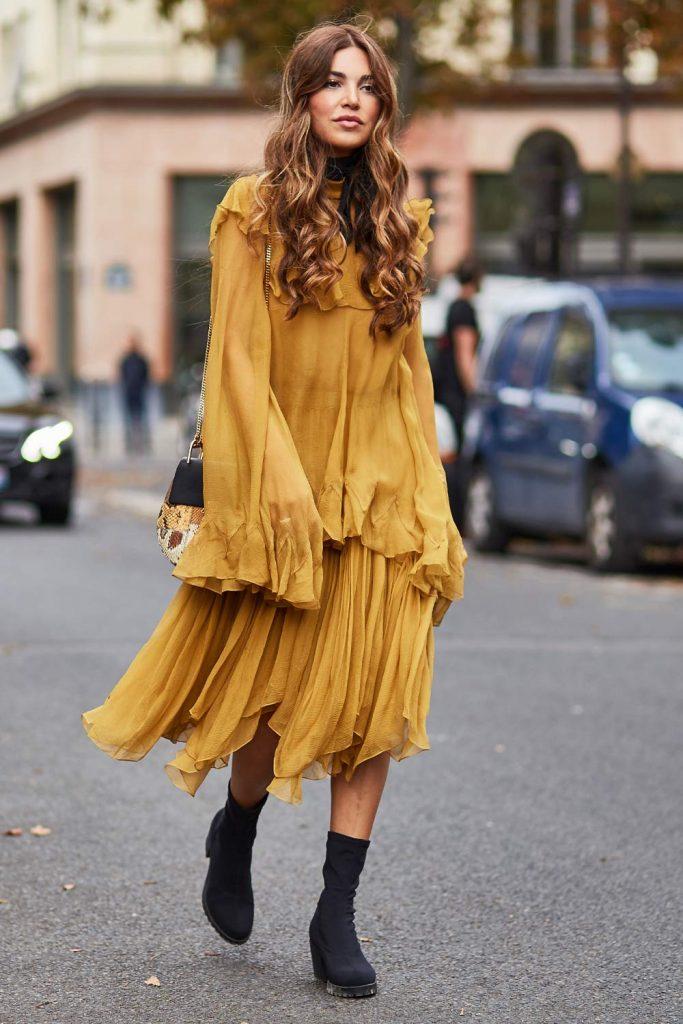 Jan Zahradka / Shutterstock.com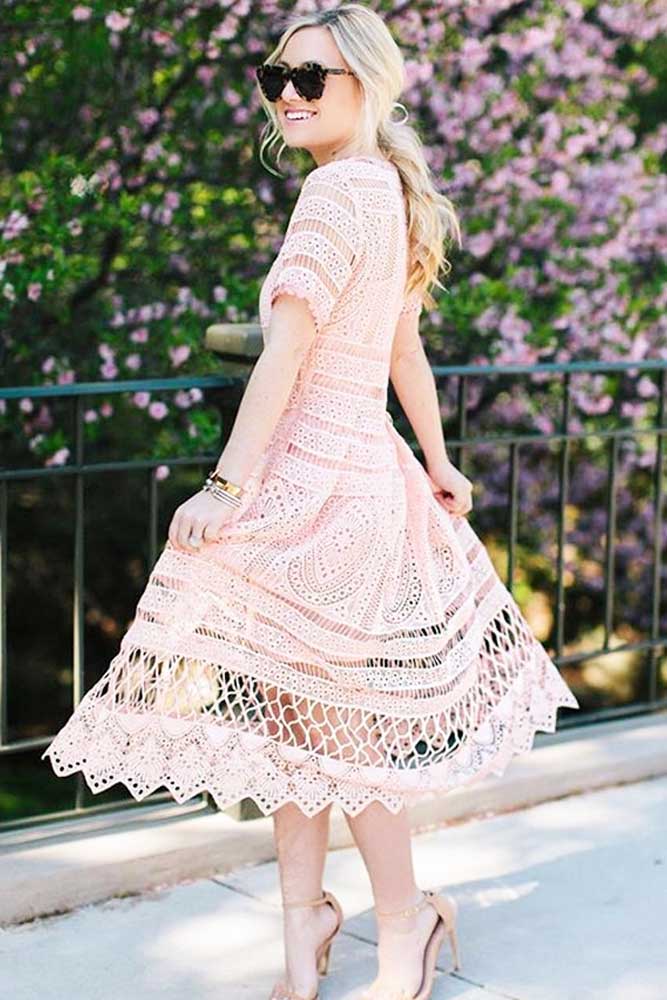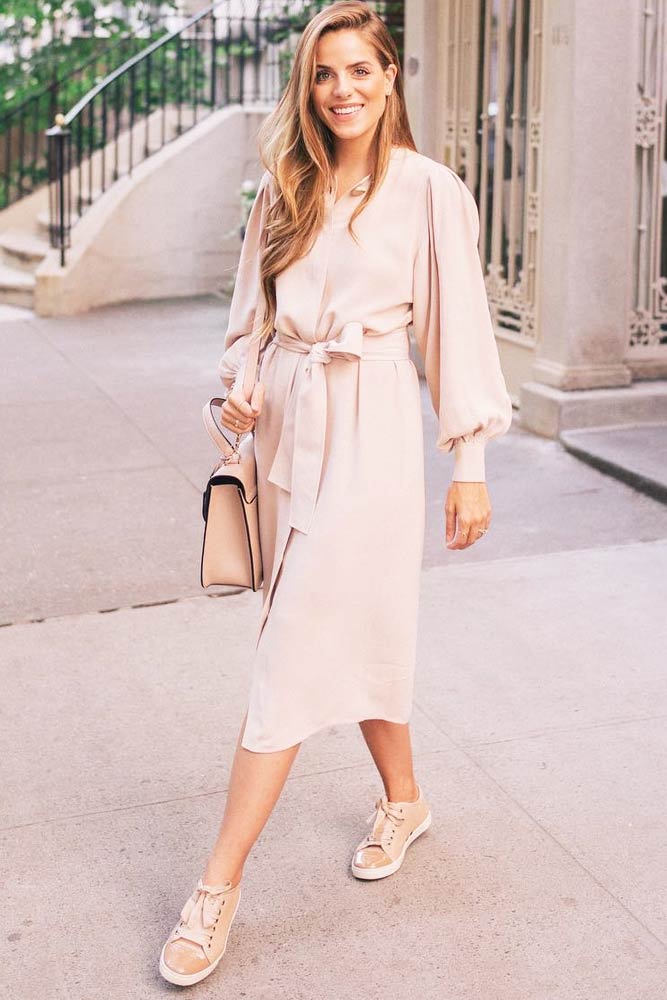 Source: Instagram/lomurph, Instagram/juliahengel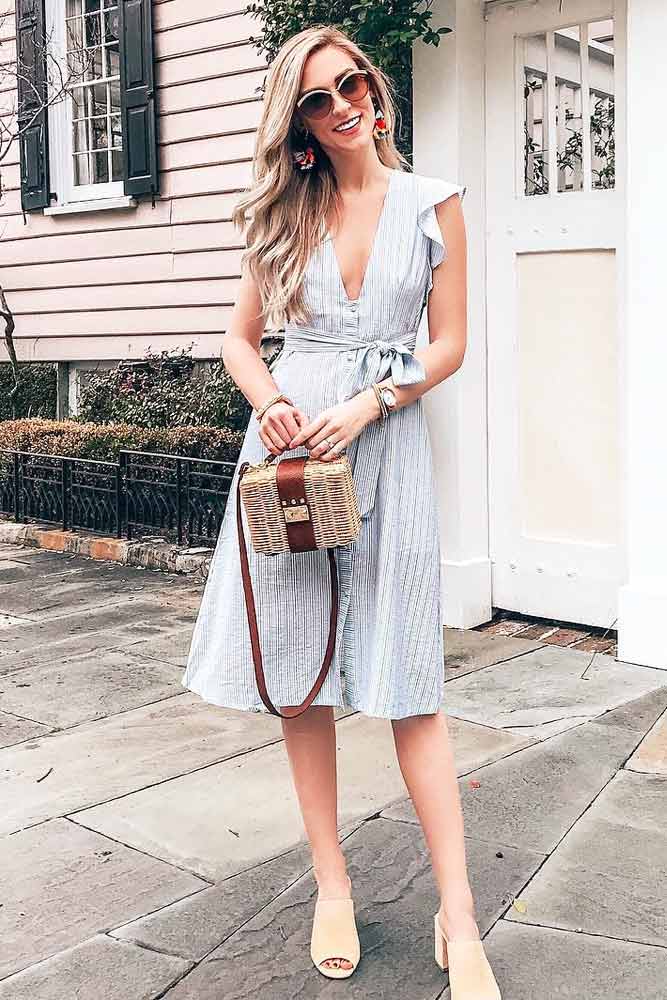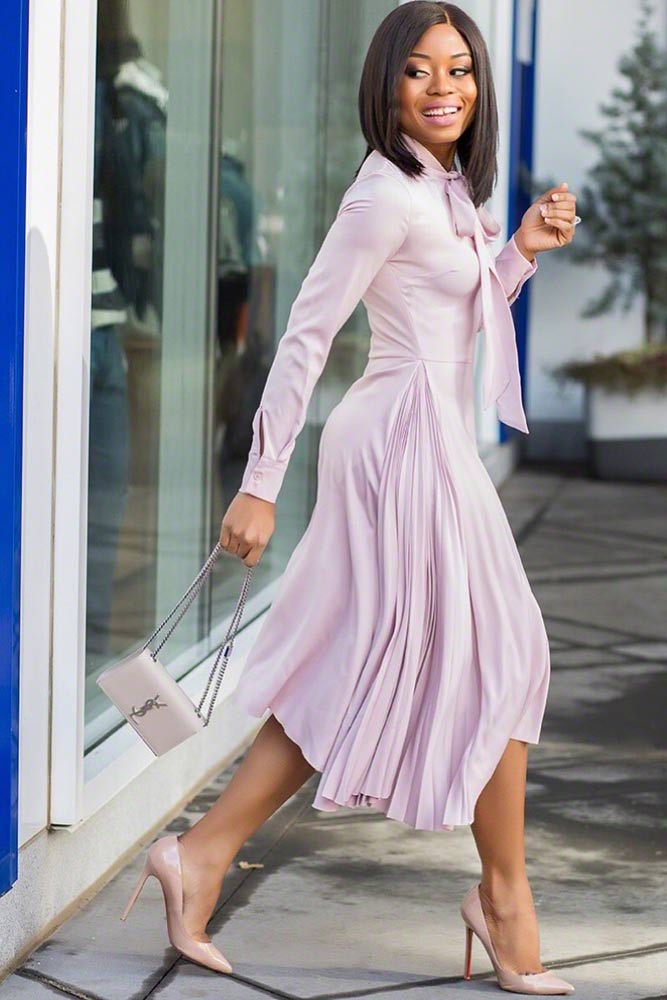 Source: Instagram/apinchoflovely, Instagram/jadorefashion, Instagram/rachparcell
We really love these spring casual dresses in pastel hues. With the spring already here, do you happen to have an urge to put on something macaron-colored and so seasonally appropriate? If you do, it's great because these colors are totally in this season.
Spring Dresses In Bright Colors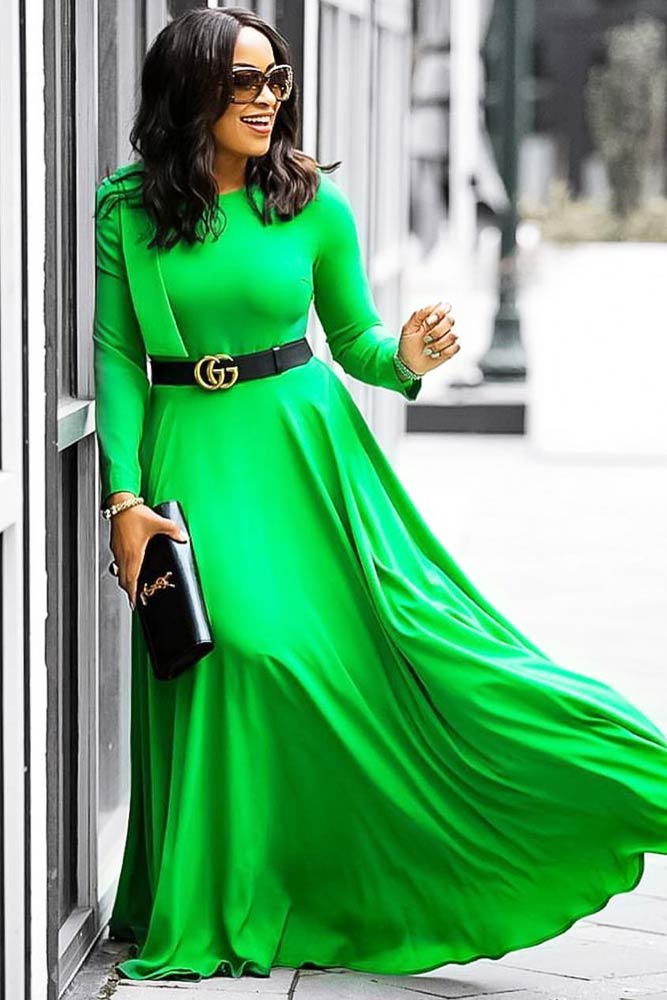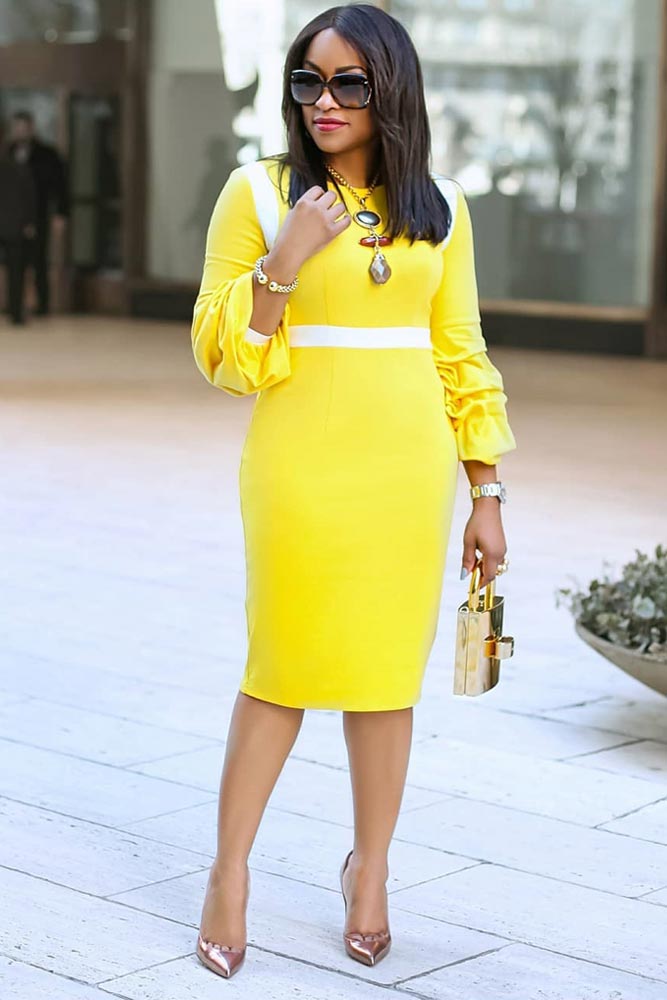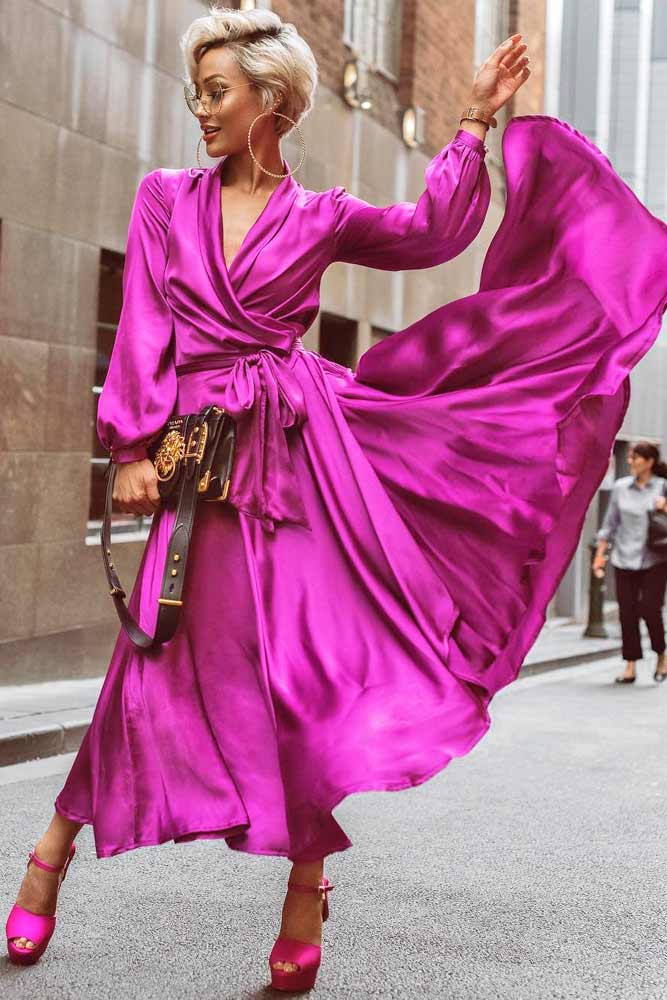 Source: Instagram/styleyourselfie, Instagram/styleyourselfie, Instagram/micahgianneli
Bright spring cocktail dresses are to go for in case you are not afraid of drawing everyone's attention wherever you go.
Spring clothes in paintbox hues already can be seen in the streets as this trend soon became go-to for many Instagram and street-style celebs. They embraced statement pieces in rainbow bright shades and shared them with the public, turning more fashionistas to the bright side.
Fresh Spring Dresses: Monochromatic Ideas And Designs With Prints
Source: Instagram/fashion_jackson,Instagram/sorananistor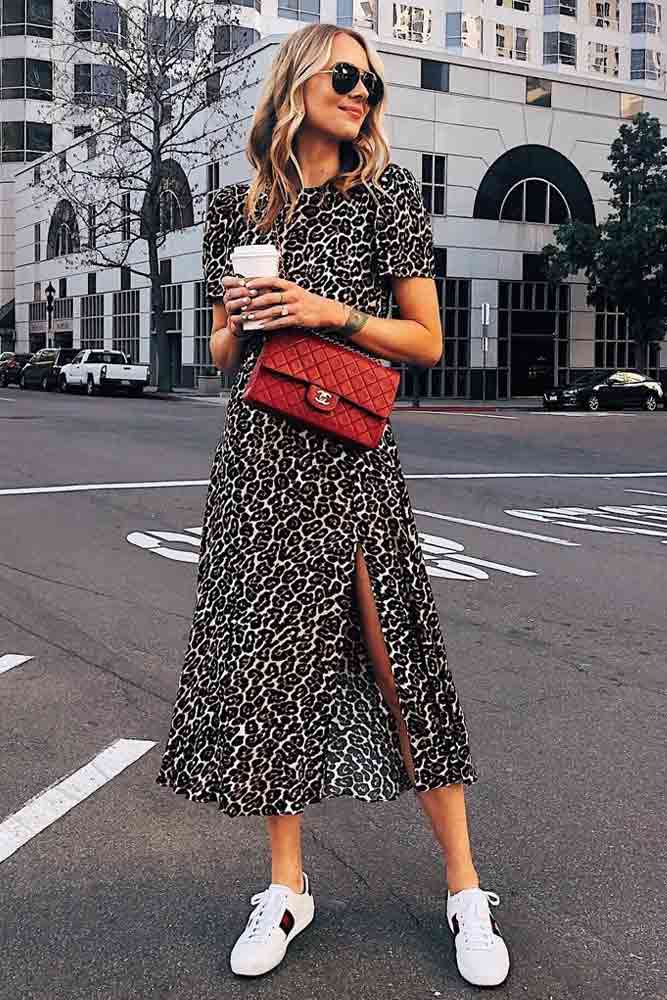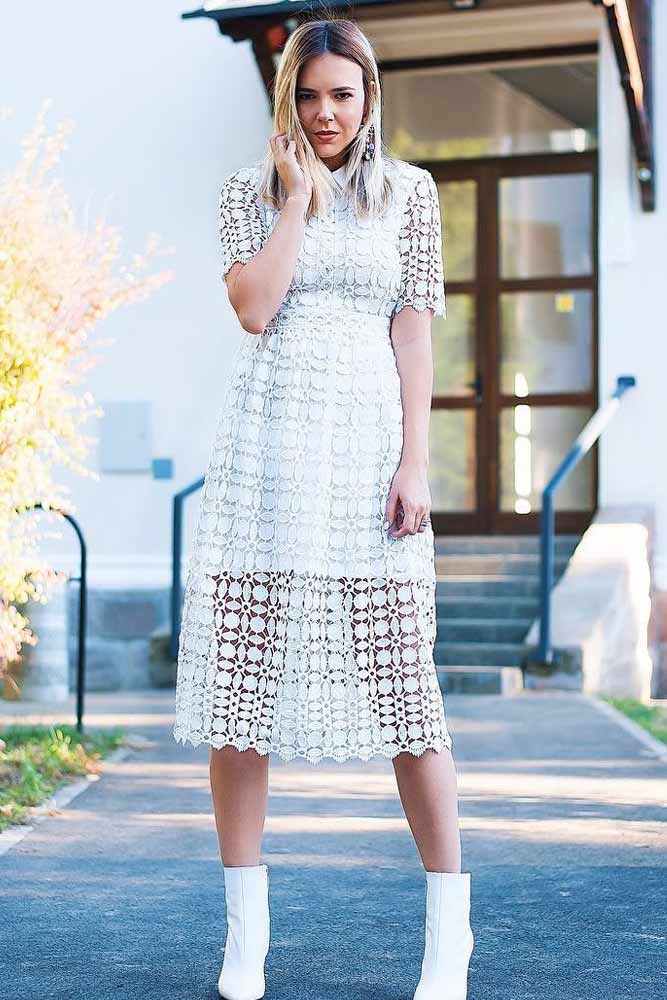 Source: Instagram/lombardandfifth, Instagram/karinastylediaries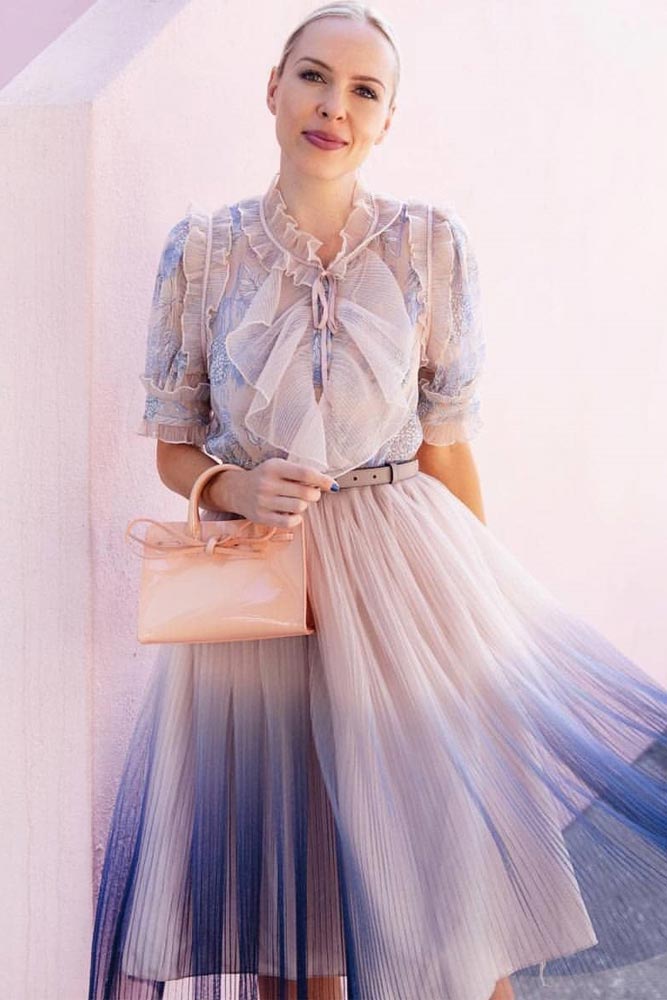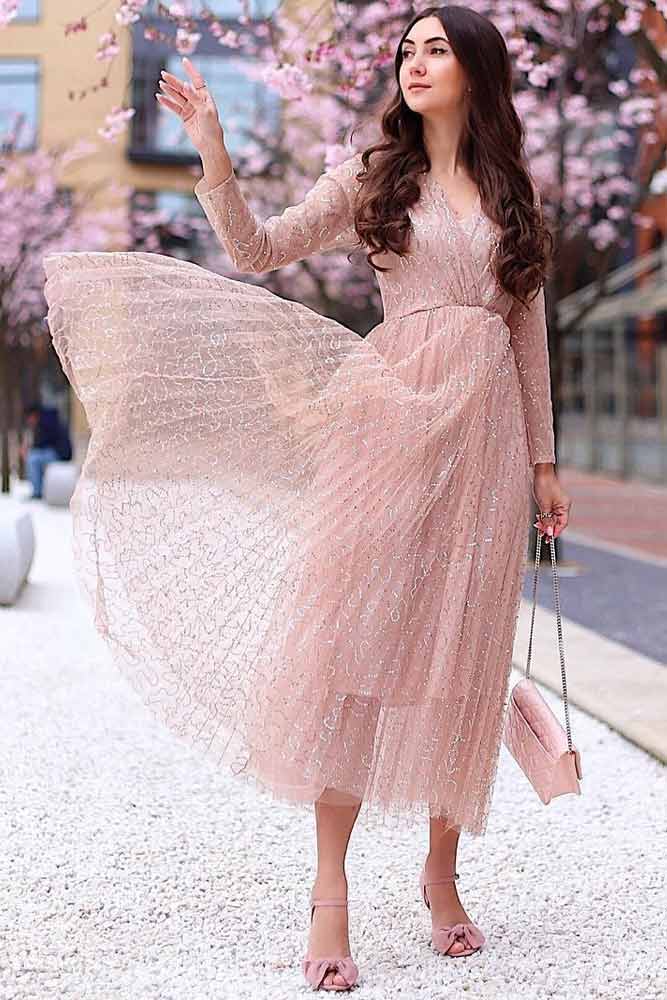 In case you are not certain how to include such shades in the wardrobe, we can give you some heads up.
Go monochrome. Pick one hue and stick to it.
Rock mixed pastels. Several different pastel hues can be paired together easily for a look that is soft yet rather bold.
Combine pastels with neutrals. A pastel piece can really pop in case the remaining pieces are kept simple.
Combine pastels with brights. Vivid and fun accessories like earrings or sunglasses can add some edge and glam to those soft pastels.
Spring Dresses With Ruffled Sleeves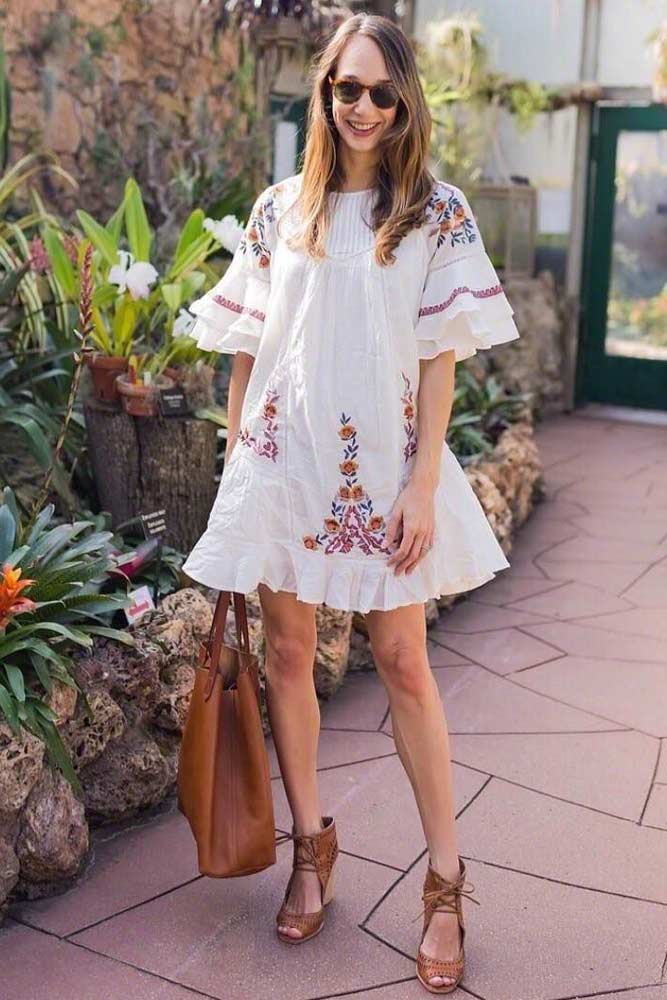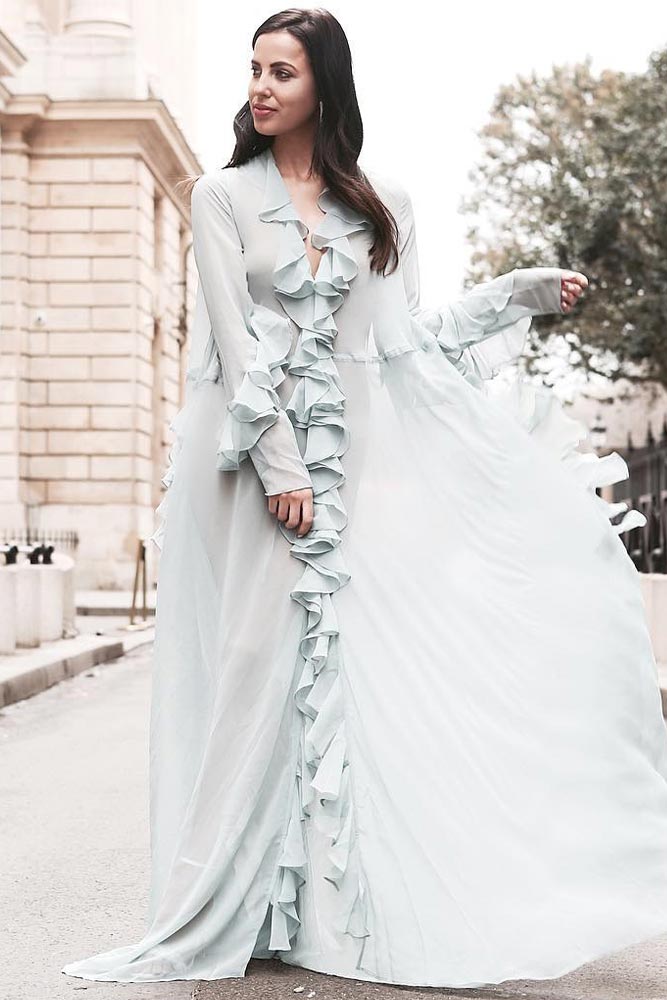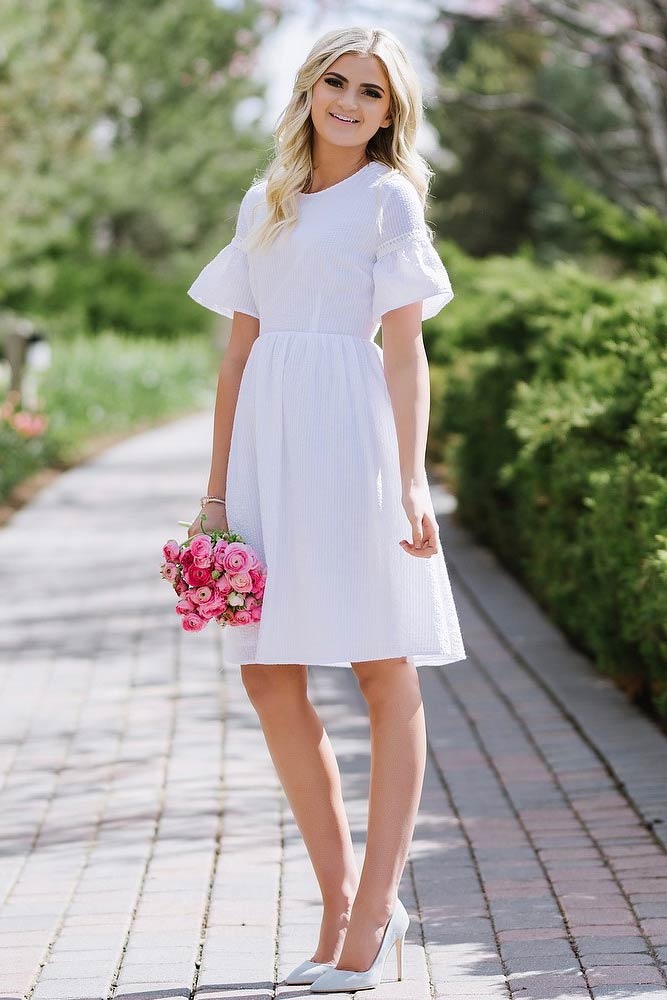 Source: Instagram/thefoxandshe, Instagram/sophiaxsmith, Instagram/amyskalla
After looking through the offerings from fashion retailers and famous designers, we can conclude that statement shades will be peculiar to spring dresses 2020.
Tom Ford, Kenzo, Lavin Klein and many others showcased vivid casual long dresses on runways.
Plus Size Spring Dresses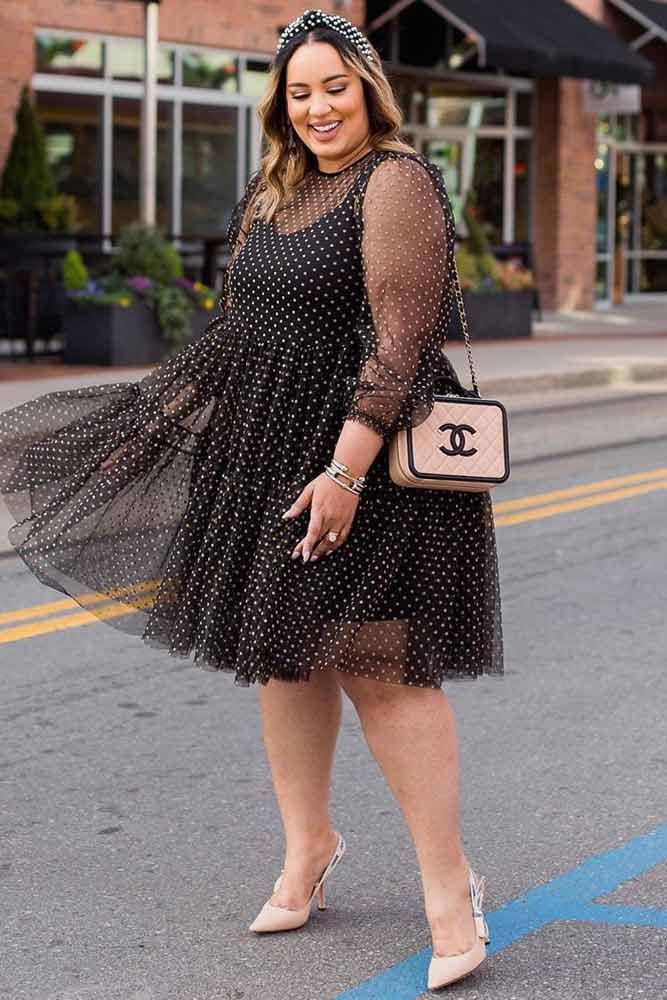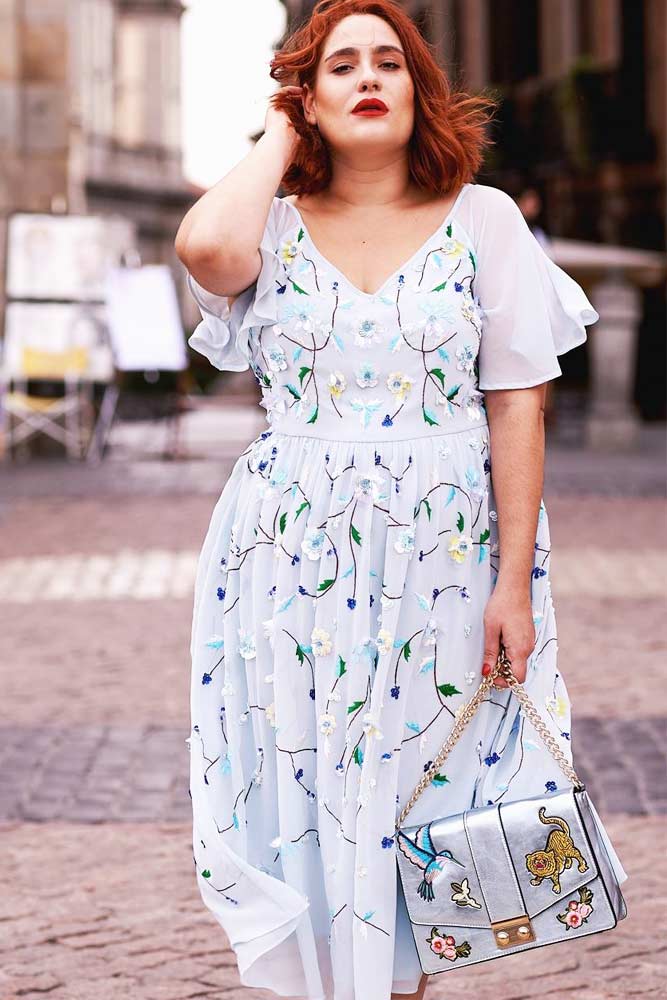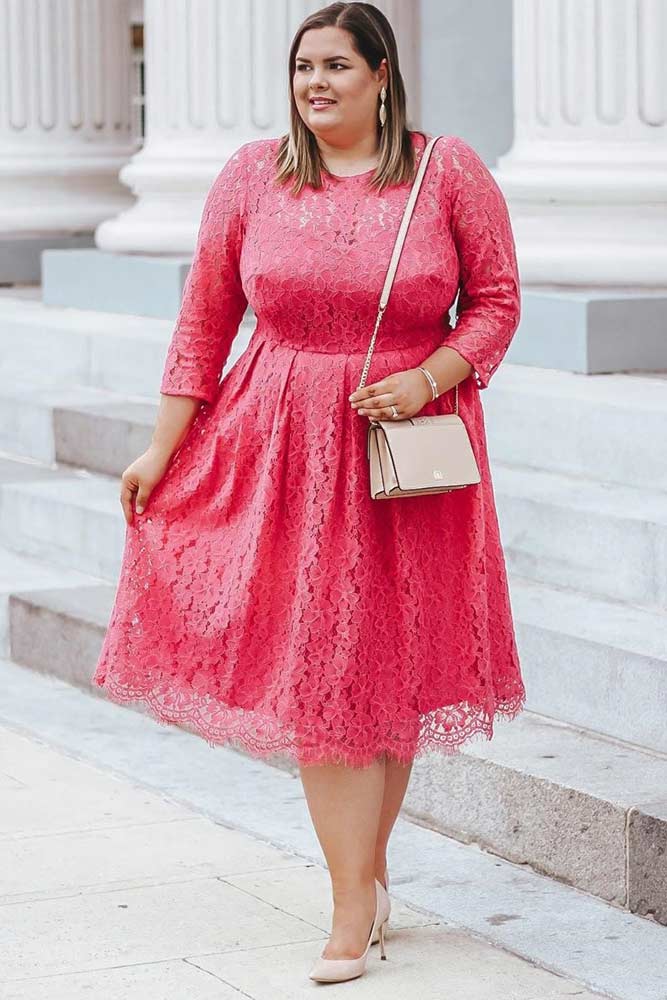 Source: Instagram/iambeauticurve, Instagram/theduchessana, Instagram/sarahlouiseslusher
These spring dresses plus size can be true saviors for plus size babes who tend to have difficulty in picking dresses for the spring season. There is a belief that plus size babes should avoid patterns. But it's just disbelief, one of many respecting plus size clothes. Floral prints can be complimenting to your body, and the pics you see here can prove that. If you like florals, go florals and don't listen to anybody who says that you shouldn't.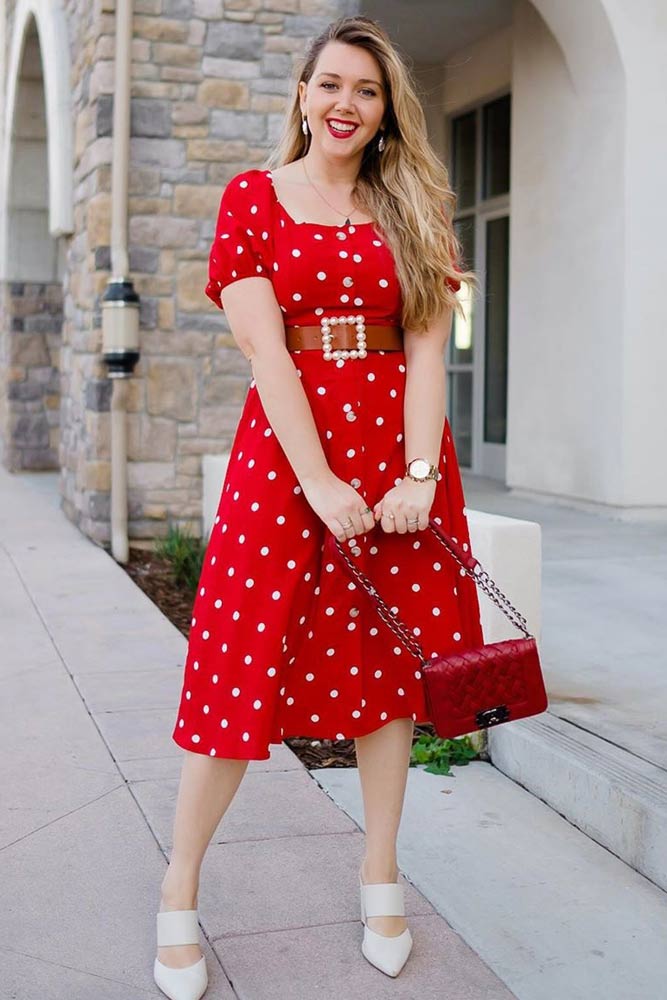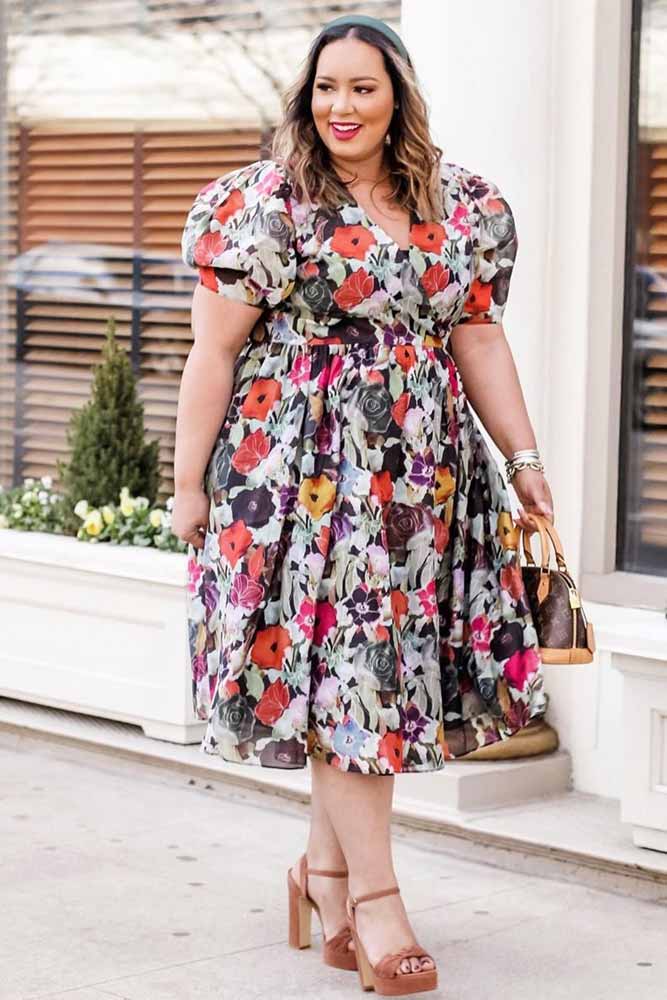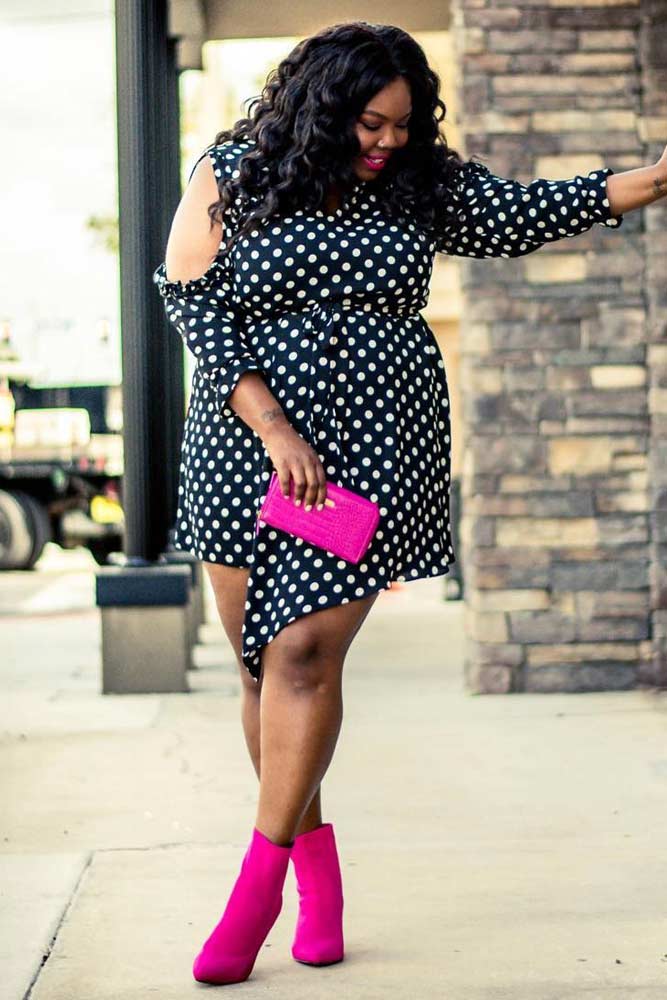 Source: Instagram/deboradahl, Instagram/iambeauticurve, Instagram/chanteburkett
And the great news is that plus size ladies spring dresses 2020 are so diverse. There are many adorable patterns that can flatter your body. The dresses you can observe here are appropriate for an evening out and also for a day at work. And don't forget about your spring hairstyle!
Now you have an idea of what spring dresses to pick this season in order to stand out. More interesting and, most importantly, useful info can be found on our blog.
REFERENCES:
Textile printing is the process of applying colour to fabric in definite patterns or designs. In properly printed fabrics the colour is bonded with the fibre, so as to resist washing and friction. Source
Plus size clothing is clothing proportioned specifically for people whose bodies are larger than the average person's. Source
FAQ: Spring Dresses
What clothes to wear in April?
Embrace both large and small blooms.
Pair light spring pastels with heavy winter fabrics.
Accessorize with jewelry.
Tie a scarf around your head.
Chain-Adorned Shoes are a good option.
Tie your sweater across your shoulders.
What are the colors for spring?
Purple.
Pirouette Pink.
Delicate Rose.
Pastel shades.
Silver Gray.
Burnt Coral.
Aqua. shades
Cerulean.
Buttercream.
Sphagnum Moss Green.
When should you start wearing spring clothes?
You don't have to wait till it's hot outside to wear spring things. Even though it isn't officially spring yet, you don't have to wait until the end of March to put on your spring clothes. Simply be aware of the temperature and switch from dark to lighter hues as needed.