Easter dresses are the final touches to your holiday, do you remember that? When the feasting table is all set, your home is filled with fragrant fresh flowers and you still think that something is missing, check your wardrobe: maybe a perfect dress is something you need to complete your preparation? Of course, you did a great job making your house look wonderful to welcome the upcoming holiday, but don't forget about your own look. The big Sunday needs something special, and you can be a part of it. There are so many options to wear this day, but let's focus on spring dresses: they help us reveal our incredible femininity. Stay tuned and check out the easter dresses 2018 we prepared for you!
Cute Dresses With Flower Print
Source: taylermalott via Instagram, taylermalott via Instagram, caralinastyle via Instagram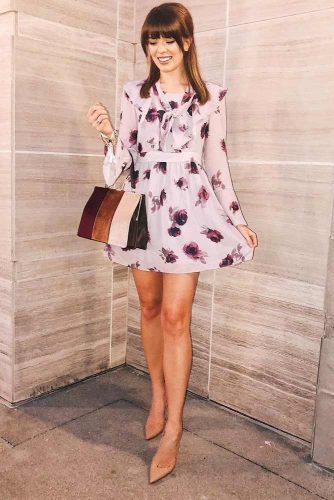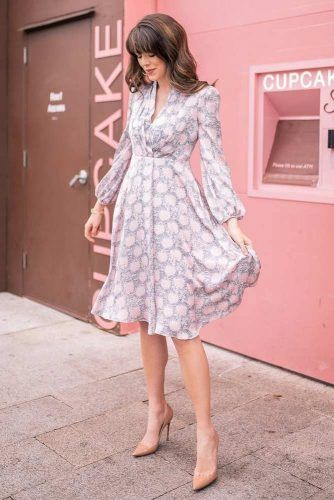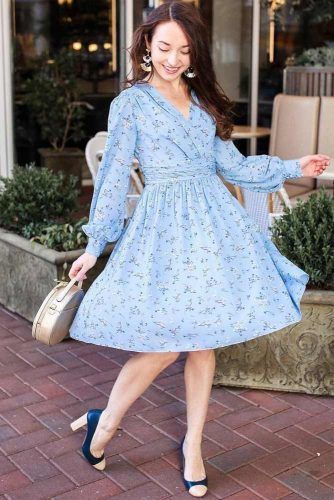 We love spring because it gives us lots of flowers, colors, and positive vibes. It's time when we can put off the warm winter coat, set our imagination free and let ourselves show off in a lovely floral dress. The sun shines so brightly in spring, and that means we can give the green light to all the bright colors we love. Let's be honest, when it comes to choosing one of these fancy easter dresses you see in shops, you feel like a kid in a candy store, 'cause they all are so amazing!
Source: jennacolgrove via Instagram, rachparcell via Instagram, jennacolgrove via Instagram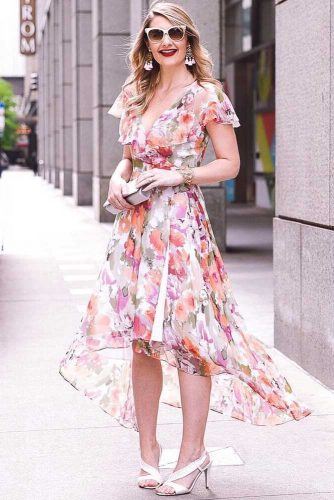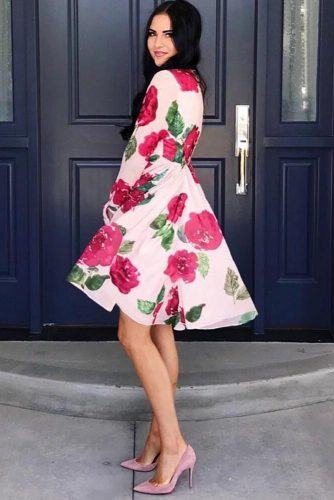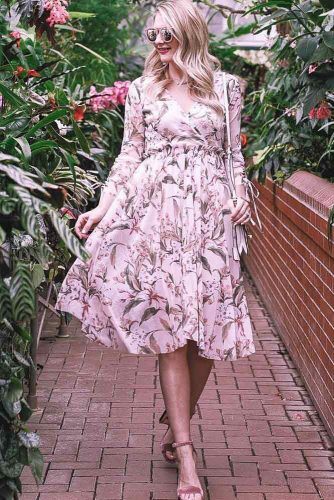 And when we are stuck with the choice of floral easter dresses womens nature makes us helpless. The truth is that floral prints on womens dresses make them look very affectionate and attractive. Just look how impressive your look can be if you wear a white floral dress with big rose flowers: you will look so weightless. It looks awesome when you add some contrast, this blue dress with white flowers brings us the so much missed feeling of lightness. Little fashion advice for your unforgettable easter look: get yourself a maxi dress to show off your beautiful legs and emphasize your waist.
Easter Dresses In Pastel Colors
Source: rachparcell via Instagram, twopeasinablog via Instagram, cmcoving via Instagram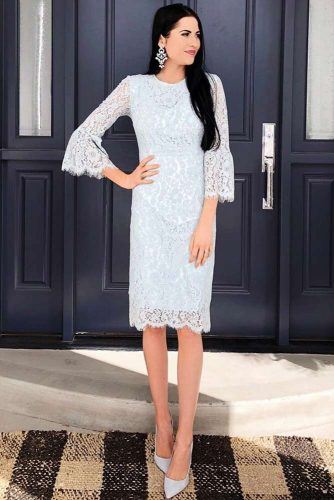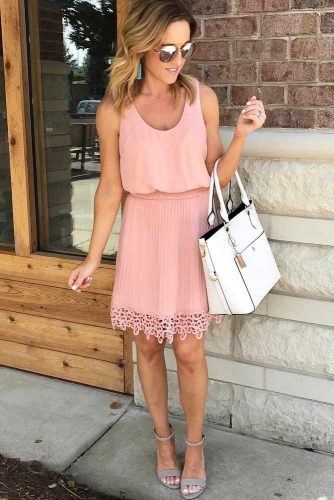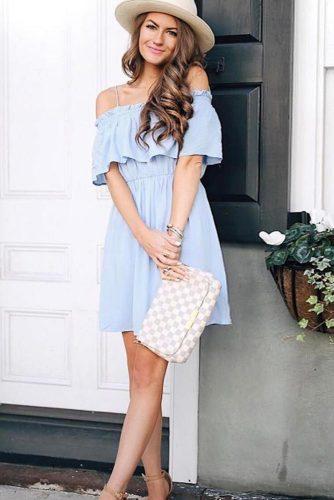 As told by Coco Chanel, every woman must have a little black dress in her wardrobe. Let's move to our days: professional fashionistas say that every self-respecting girl must have a pastel dress. Many modern designers are sure that pastel dresses are on the top of womens easter dresses 2018 style chart, so don't pass by such a dress if you see one! Its main advantage is the simplicity that looks very delicate and very exquisite at the same time, so you can wear it all spring long.
Source: alyson_haley via Instagram, anniemaithai via Instagram, rachparcell via Instagram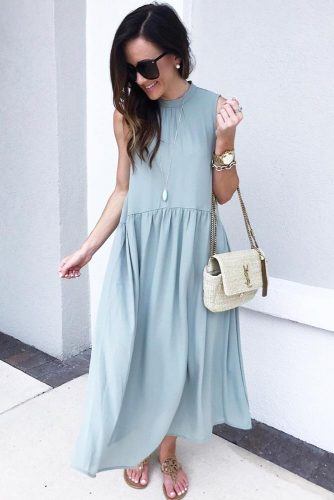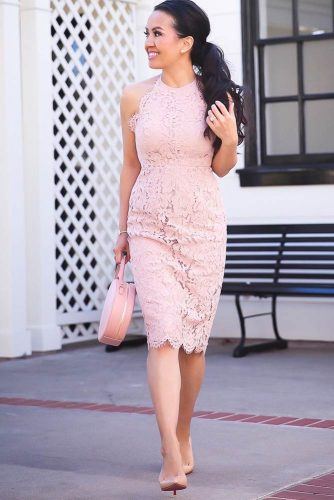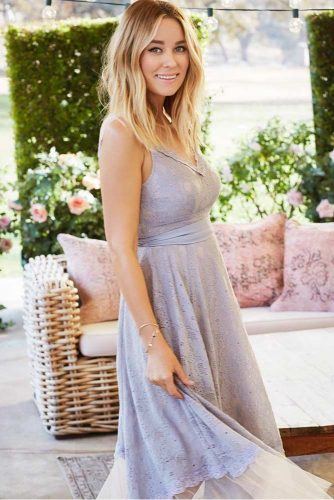 Almost every type of dress looks good in pastel tones: a pastel sheath dress will add both elegance and formality to your look, a pastel lace dress can be a good decision for an easter dinner with your guests. And if you are a guest, opt for an A-line or tunic dress to impress everyone. Do you remember what Carrie Bradshaw can't live without? Shoes, shoes, shoes. Don't forget to wear a pair of pastel colored shoes, and the whole world will be at your feet!
Plus Size Easter Dresses
Source: asequinloveaffair via Instagram, theclassygiraffe via Instagram, colormecourtney via Instagram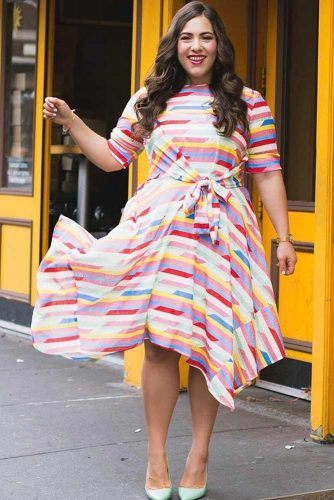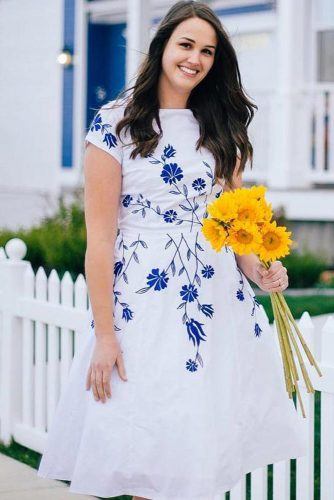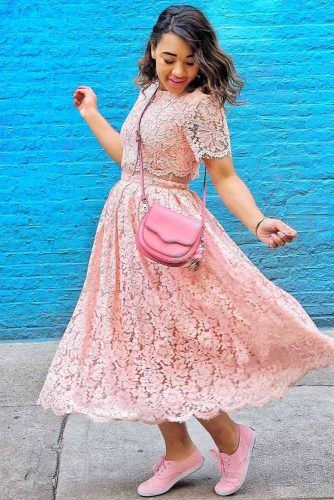 Source: mindymaesmarket via Instagram, grownandcurvywoman via Instagram, asequinloveaffair via Instagram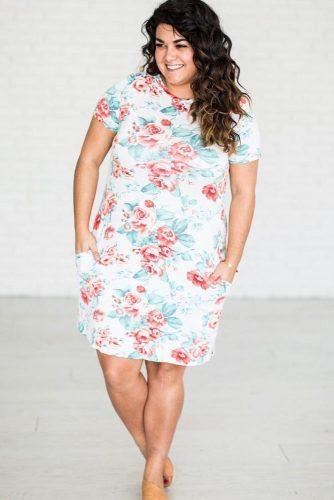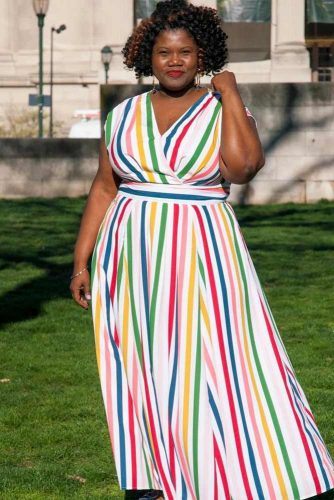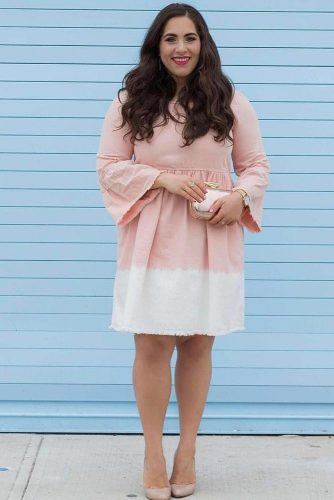 Hey, curvy girls, do you realize how lucky you are? If you didn't know that plus size dresses can be the most breathtaking among all the women's easter dresses, just look at these stunning pics. Have you ever seen something more colorful? To show off the best features of your body you can try a wrap dress with stripes. A high waist maxi with lace is the tenderness that every girl needs this spring. Don't be afraid of wearing tent dresses, with the proper makeup and hairstyle it will never make you look shapeless. You can celebrate the holiday in any of these dresses, they all are just perfect for this occasion. The thing you will like the most is that you can wear them anytime you want, they are really versatile!
Simple Casual Dresses Ideas For Easter
Source: onesmallblonde via Instagram, vivaluxuryblog via Instagram, amberfillerup via Instagram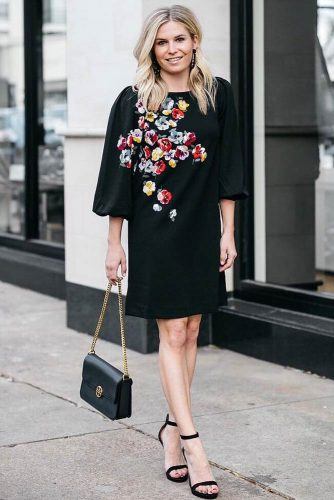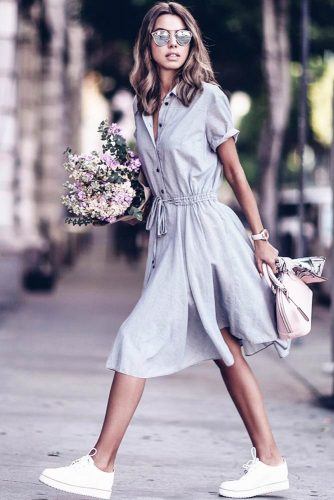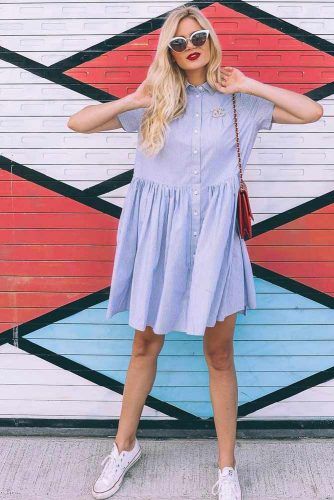 Source: vivaluxuryblog via Instagram, shegoeswear via Instagram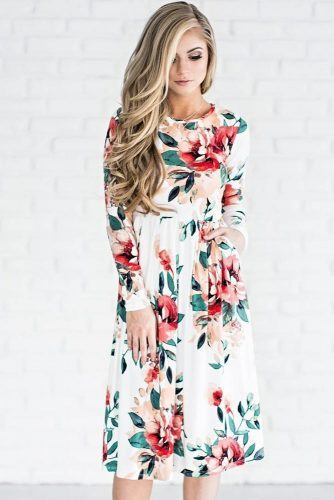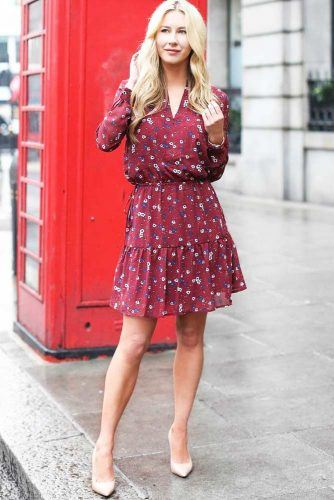 Are you looking for dresses that can be a base for your daily look? Something simple enough and stylish at the same time? If so, you need to get yourself a shirt dress, immediately! You can combine it with white sneakers, which you definitely have. Yes, it's very simple, yet absolutely fashionable. And, most importantly, these looks are totally comfortable to wear, our cool clothes have to be comfy too, right?
Easter Dresses With Sleeves
Source: mamainheels via Instagram, jenniferlake via Instagram, dthompsy via Instagram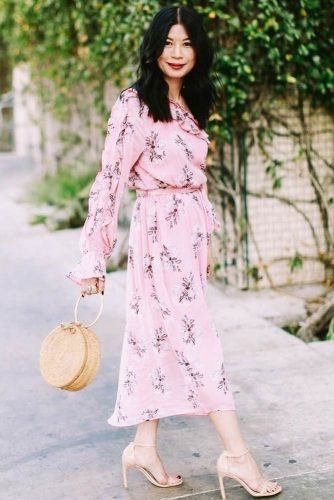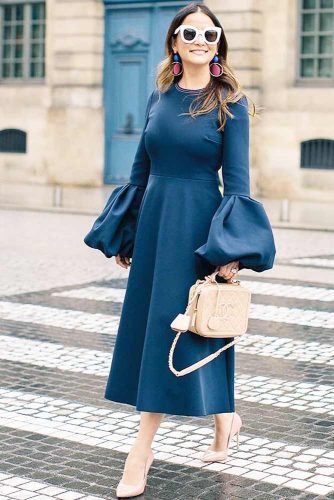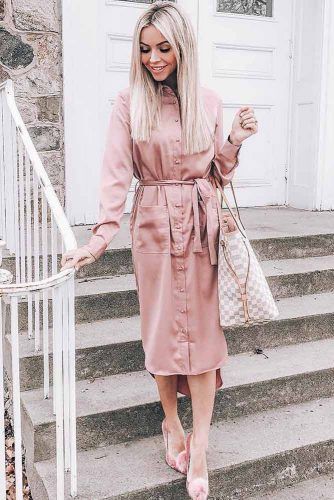 Source: caralinastyle via Instagram, larisacostea via Instagram, taylermalott via Instagram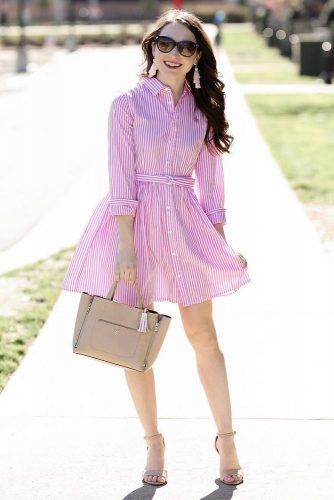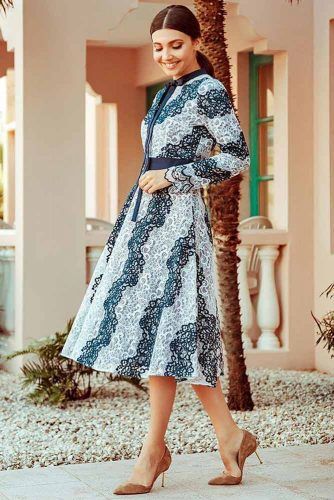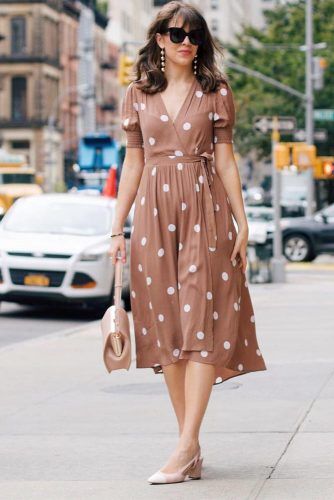 A lifehack to get a cool and inexpensive casual dress: on the eve of Easter you can come across many cheap easter dresses womens store offer on sale and buy some for both occasional and casual looks.
Got inspired? It's time for you to get yourself a perfect dress. Your lovely dress is waiting for you! And look for cute spring nail design to make it match with your look!
FAQ: Easter Dresses
What makes a perfect spring outfit?
Spring is all about floral patterns, light textures and elegance. Knitted dresses or sweater vests paired with a blouse and skirt are perfect for a colder weather. Pastel colors like light blue, pink, mint, beige, ivory prevail in spring outfits. This is also a perfect season to demonstrate accessories: choose headscarves, headbands, rose gold jewelry to refine your look.
When should I start dressing for spring?
There are many options for spring outfits to wear for a cooler season. You can start dressing up for spring as soon as you feel like it, no need to wait until March 20th. You can combine dressy pants, blouse and trench, blazer or a jacket.
Was this article helpful?