Every occasion is special no matter how many times you get ready for it. Every time you think about everything in advance, and you wish all to be perfect and seamless. You choose a tablecloth, a centerpiece, we are not talking about the menu even. However, for some reason napkin rings are usually left out. That is the wrong approach if you ask us. The fact is that these rings are simple to get or to make, but the touch they are going to introduce is indescribable. It is best if you see it with your own eyes. We have all the festivities covered, by the way!
*We may earn money from affiliate links on this page. Please check out our disclosure policy for more details.
What Is A Napkin Ring Called?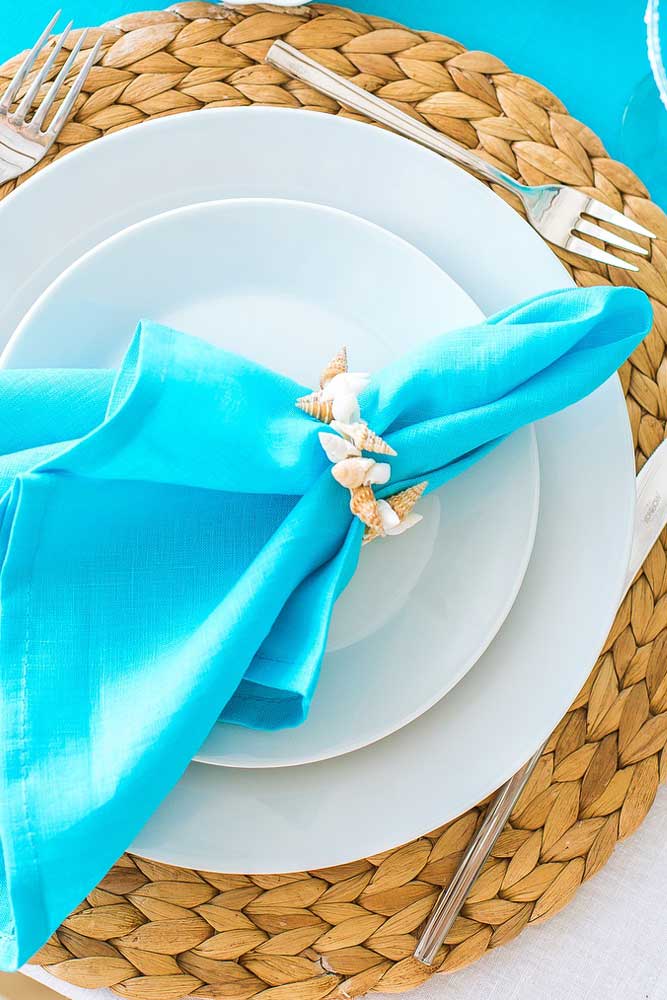 Credit photo: instagram.com/oksana_i_eva
Just before we proceed with the lovely examples that we have gathered for you, we would like to define what a napkin ring is. You may falsely consider that it is something entirely new, but the oldest ring dates as far back as to the beginning of the 19th century. The fact is that napkin holders were sometimes even the family heirloom that passed through generations. They were monogrammed, and at times made of precious metals, even encrusted with precious stones. A napkin ring set was considered a valuable present when it came to various occasions, weddings including. So, having your own set of those is a good way to keep up with a centuries-old tradition as well as to introduce something new to your table décor! Besides, another words for napkin rings is – Christening bangle!
Christmas Napkin Rings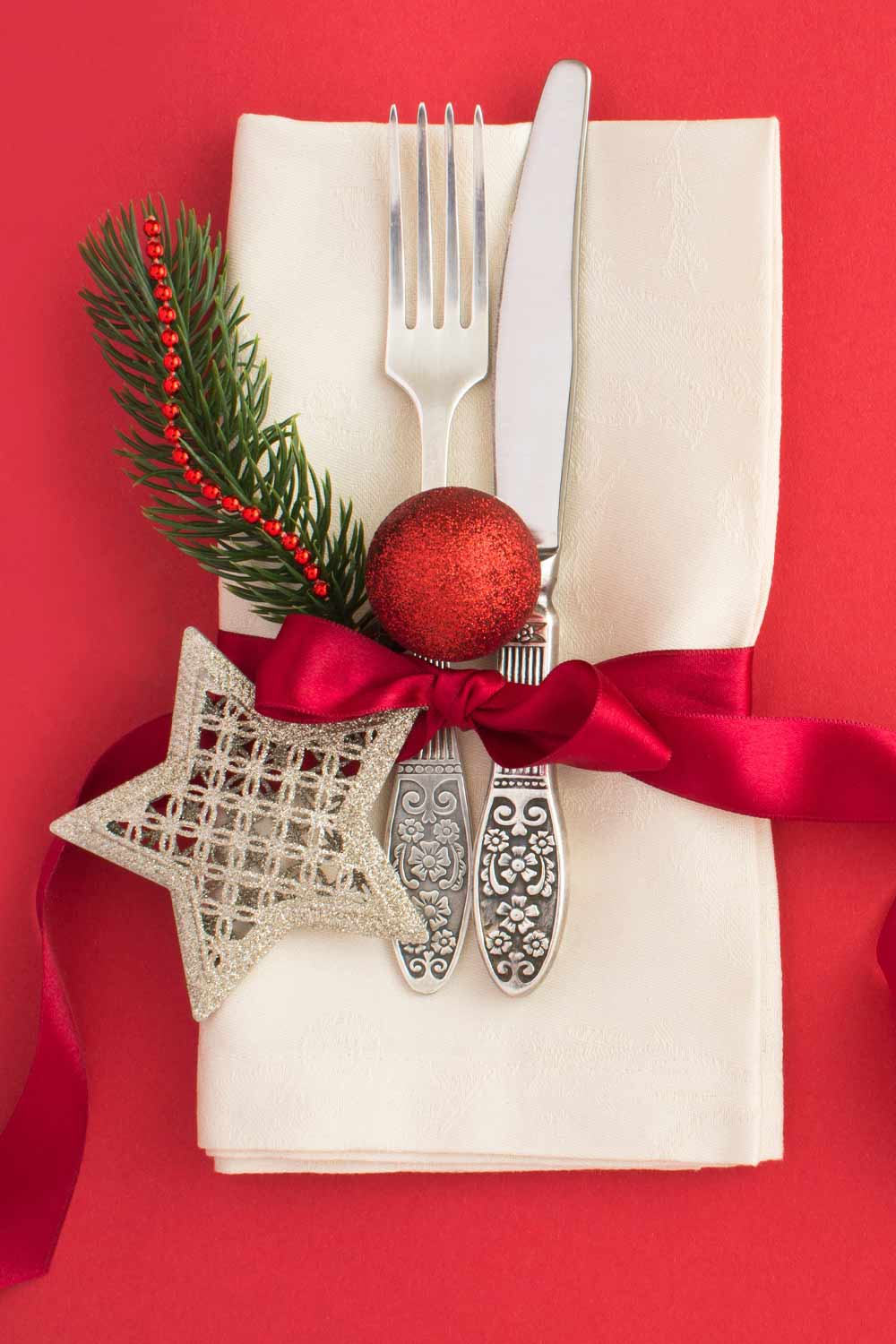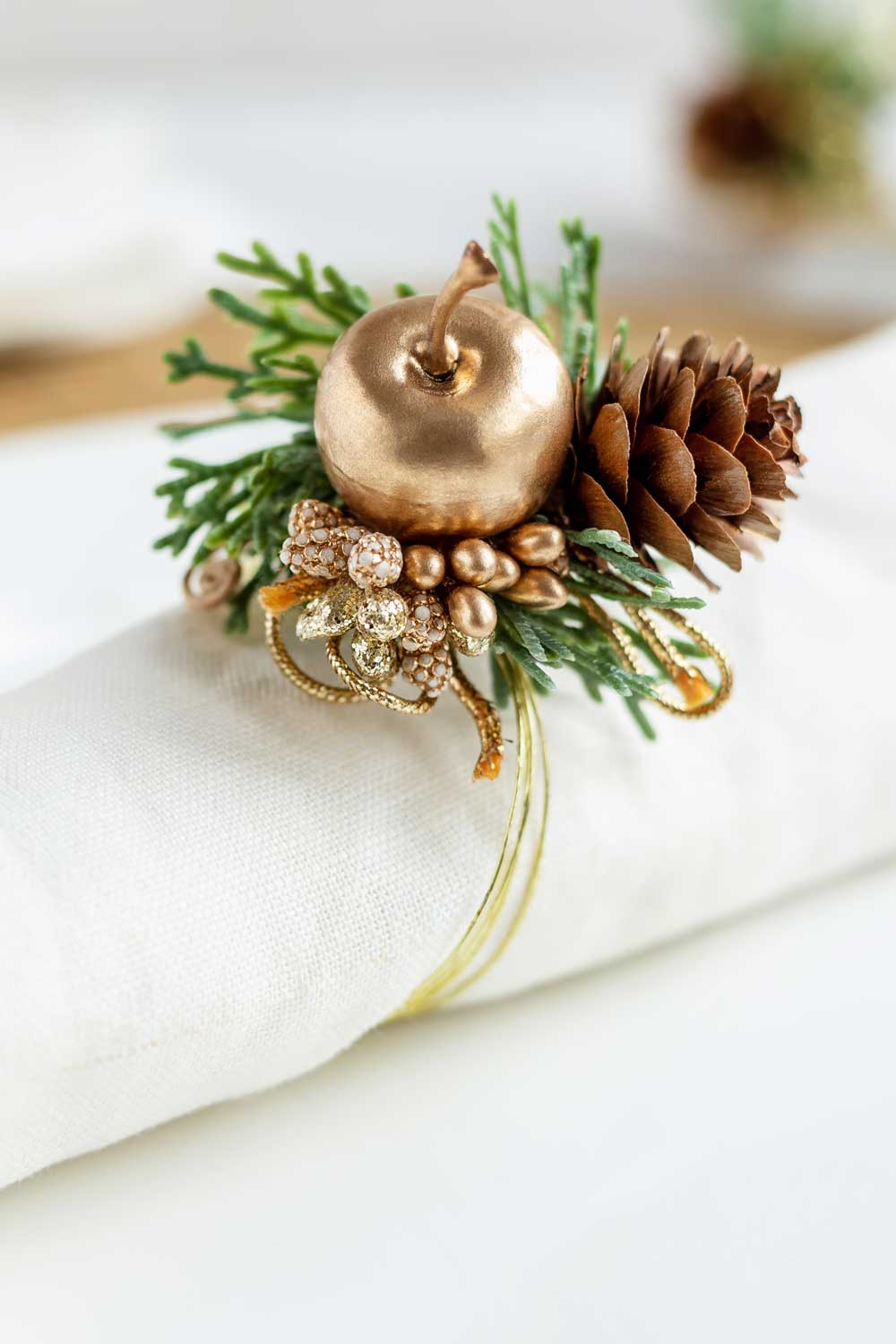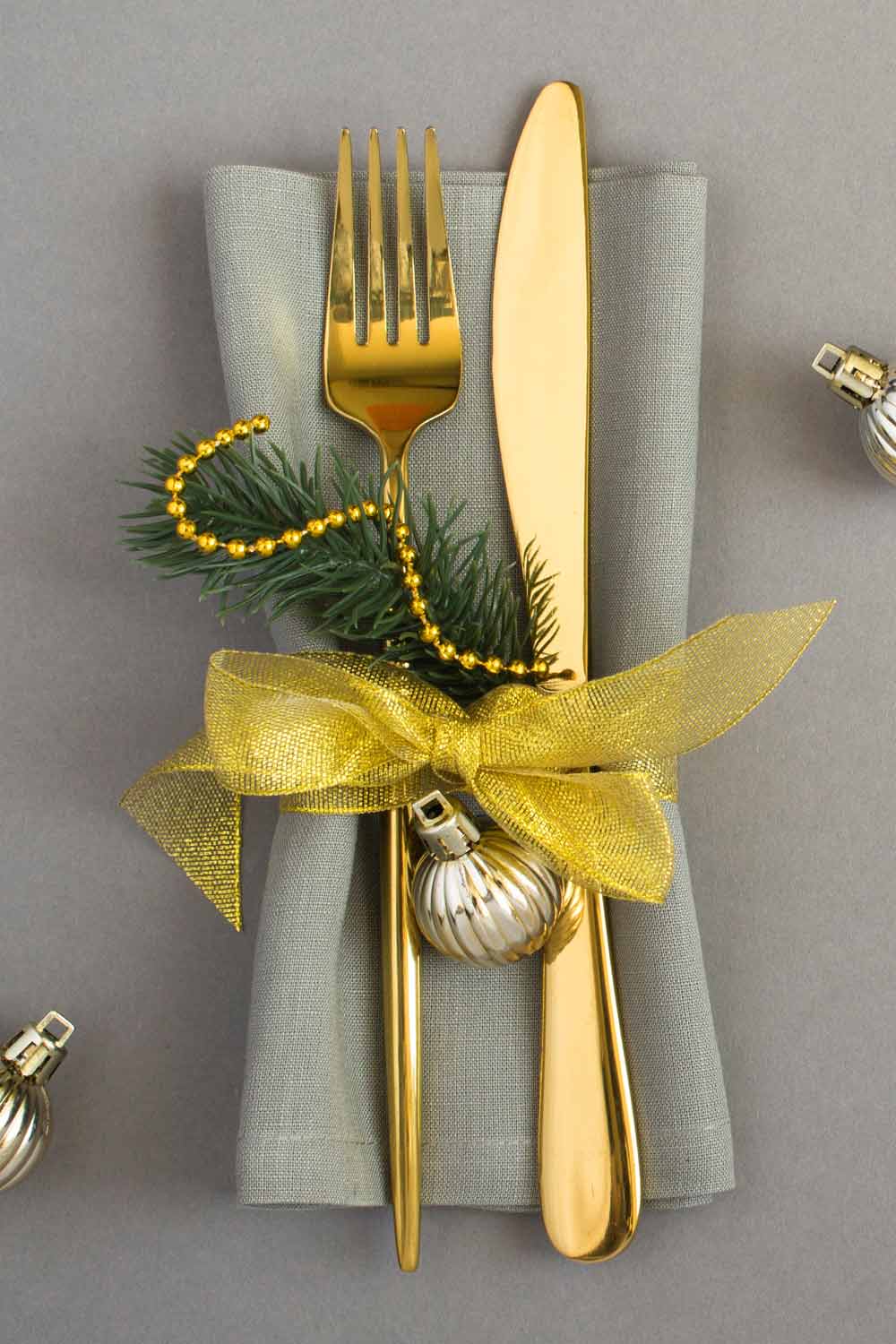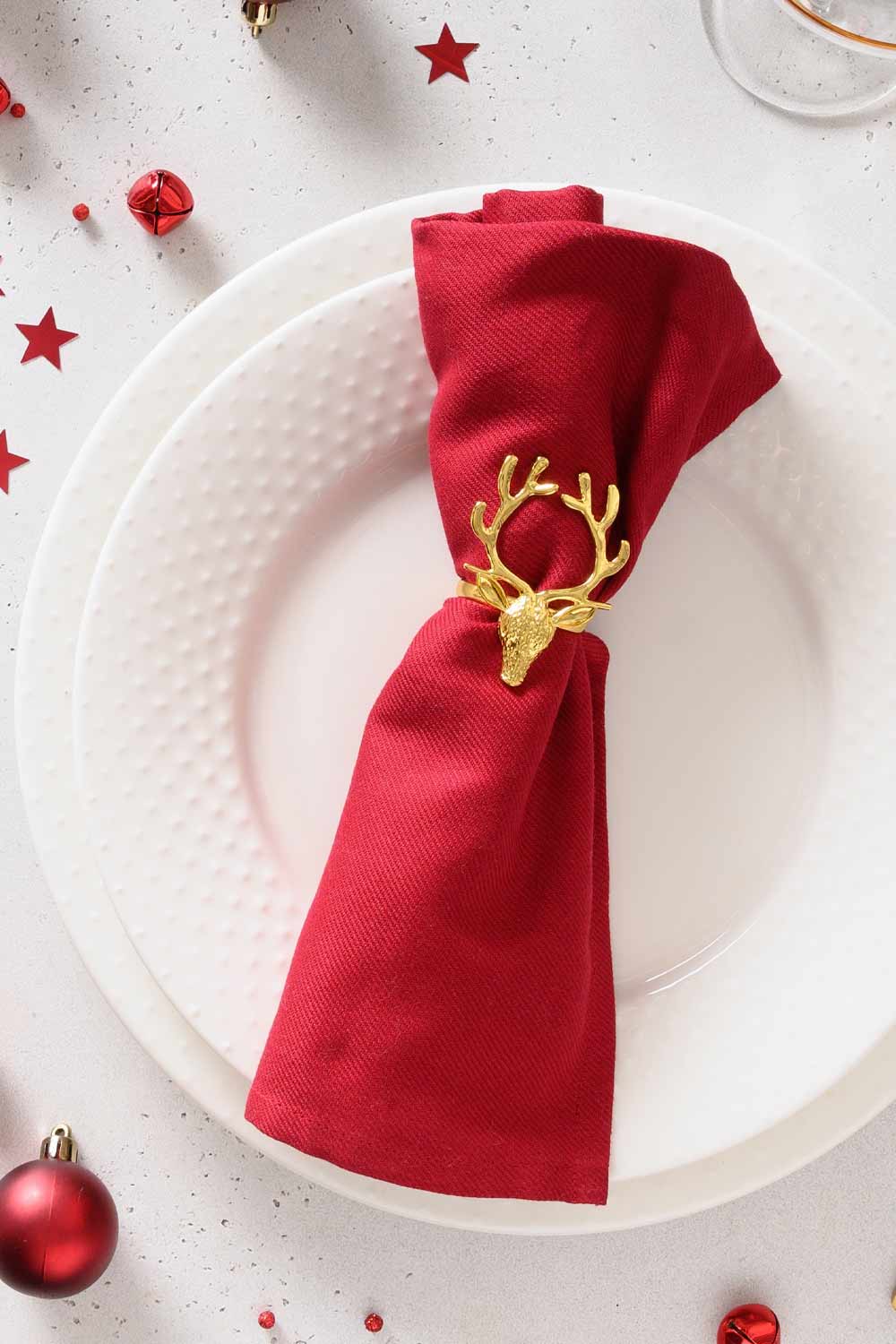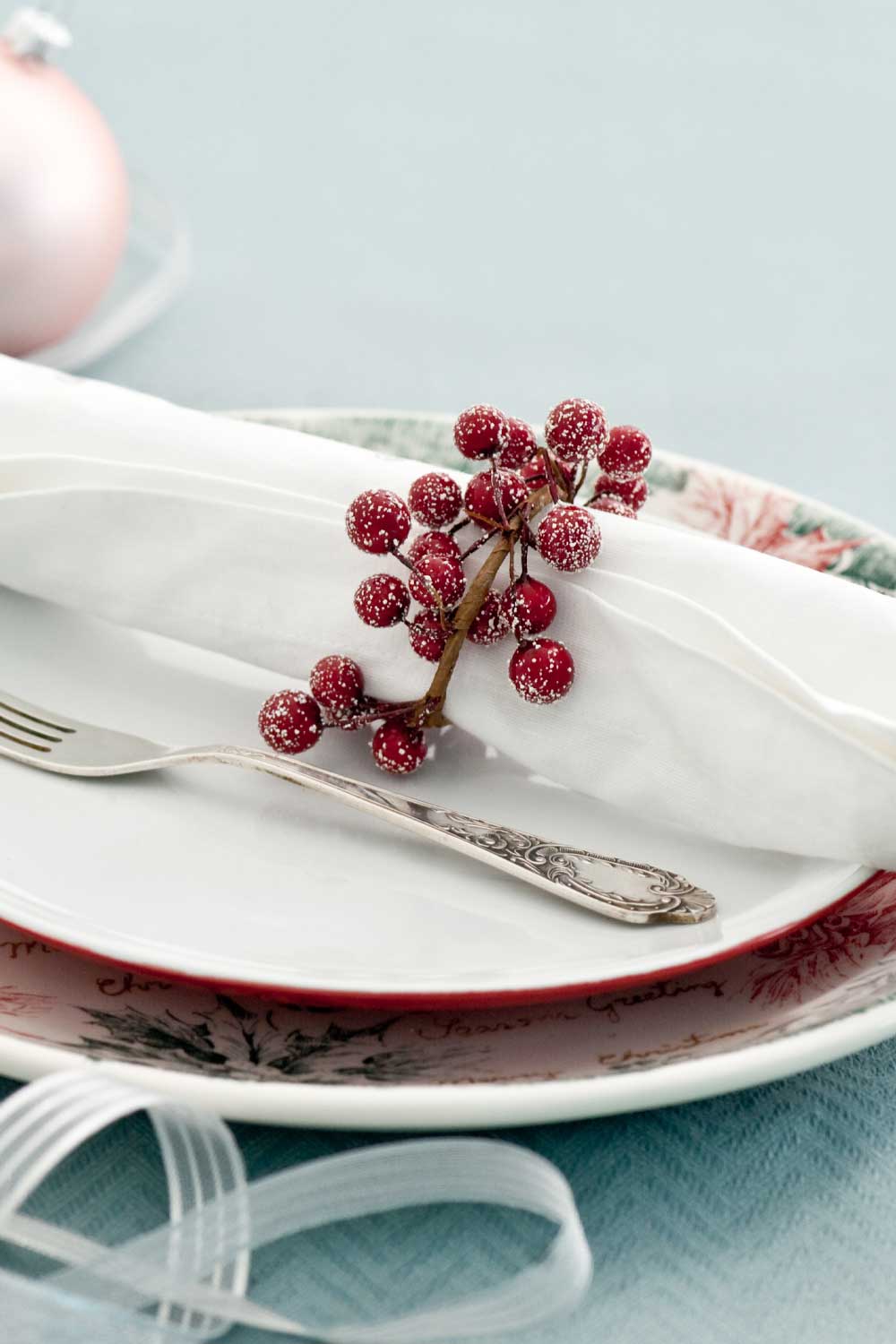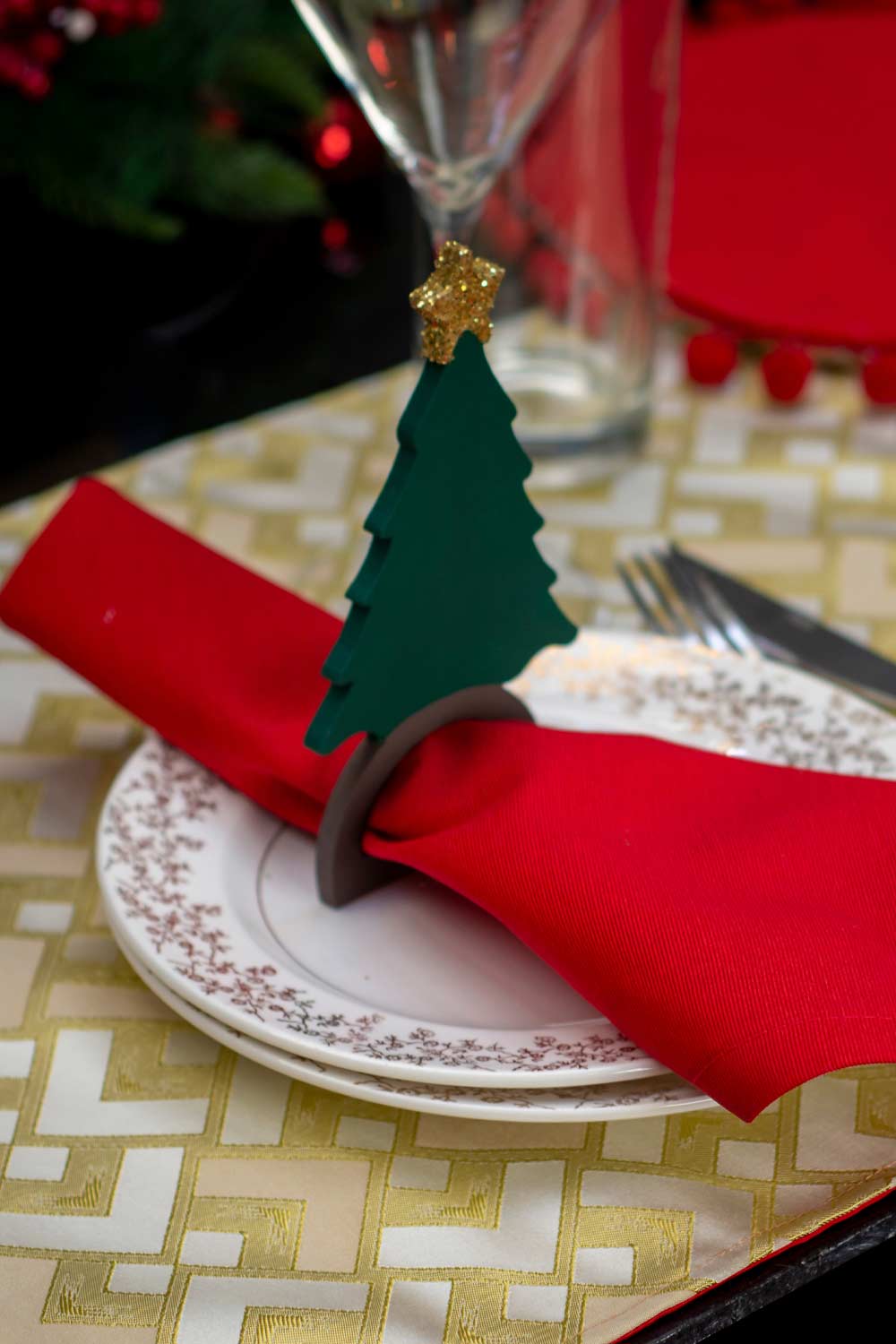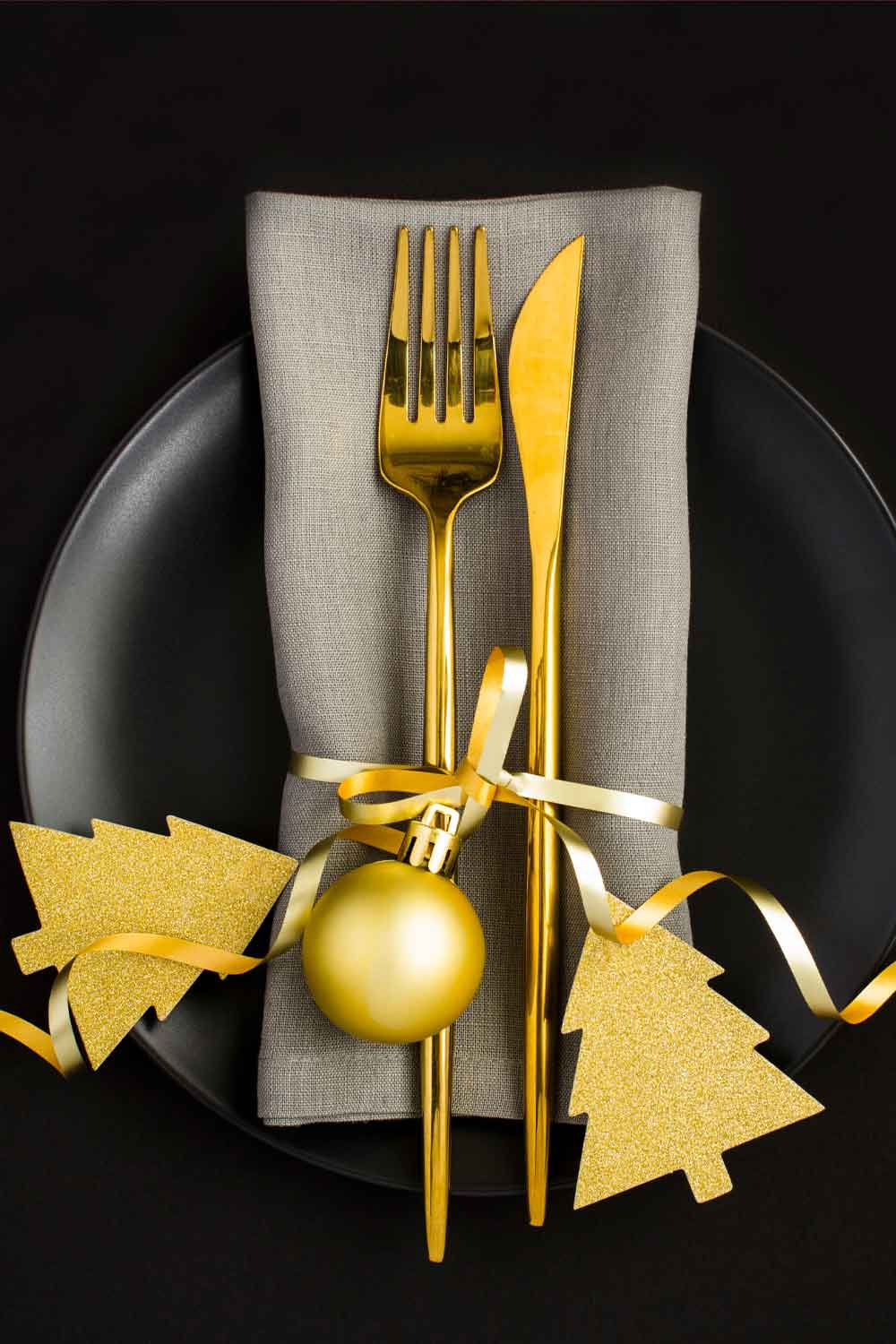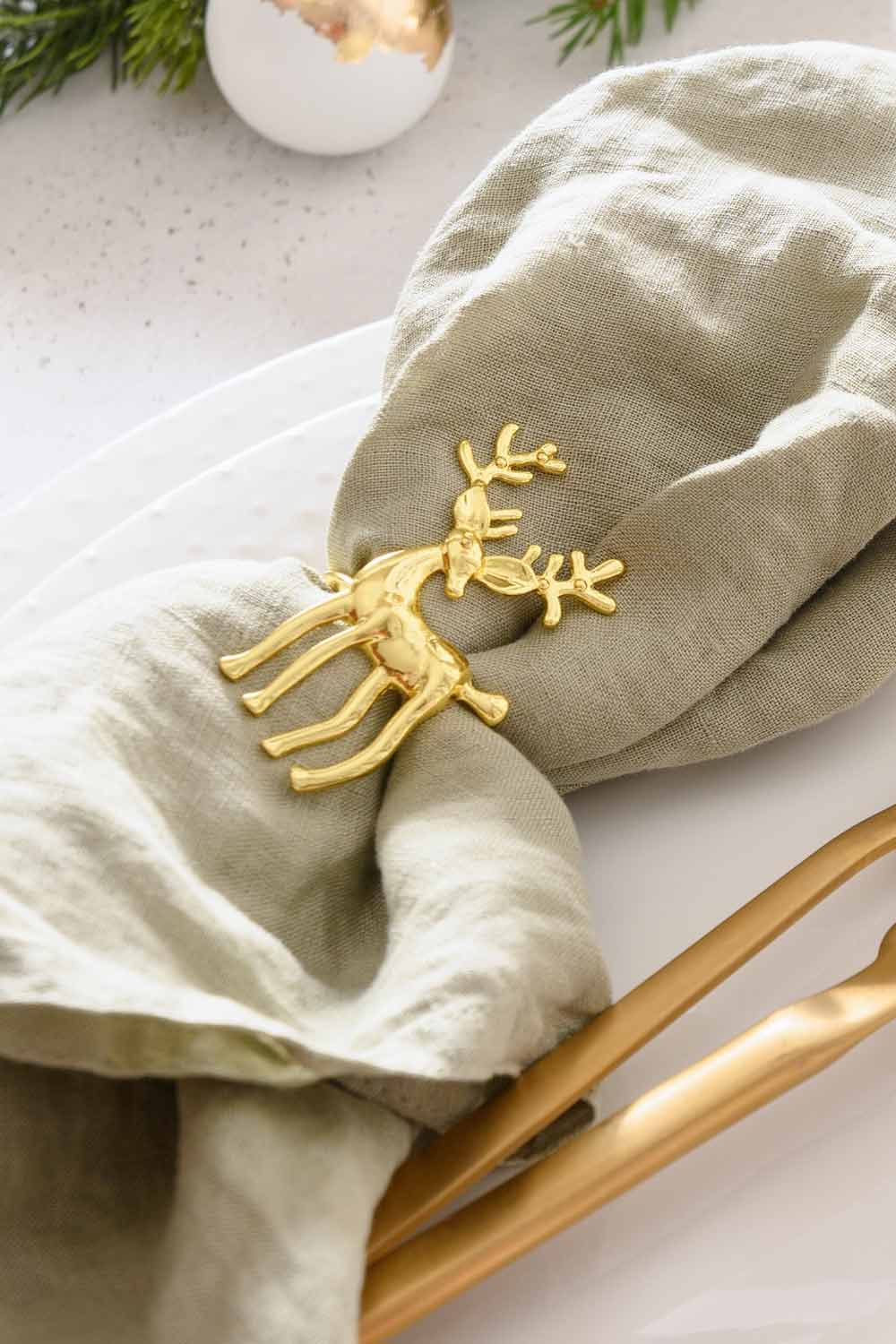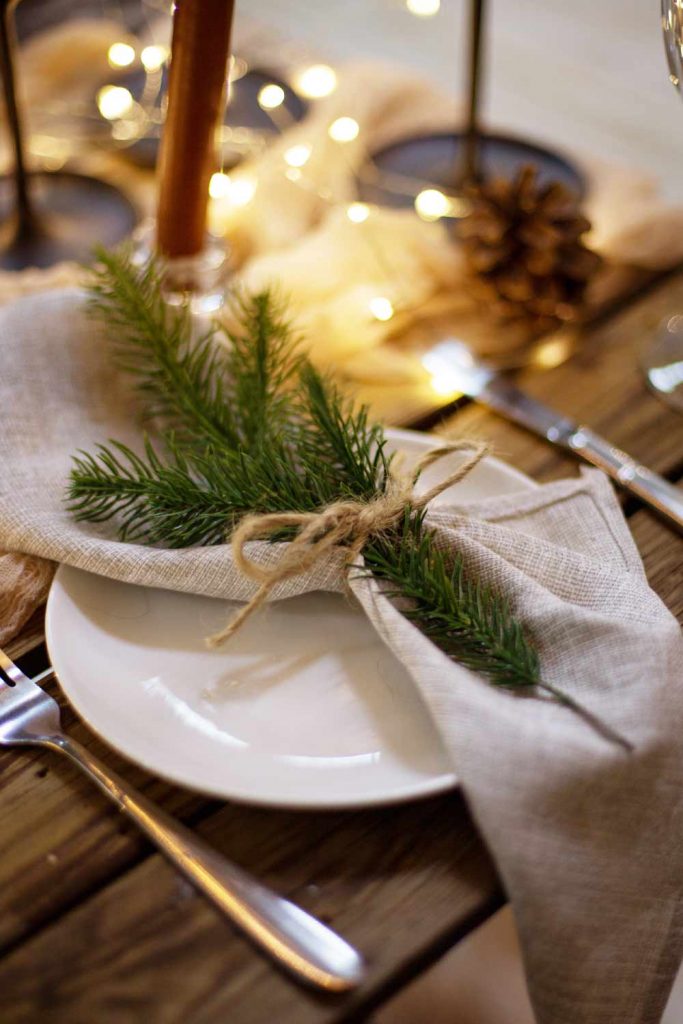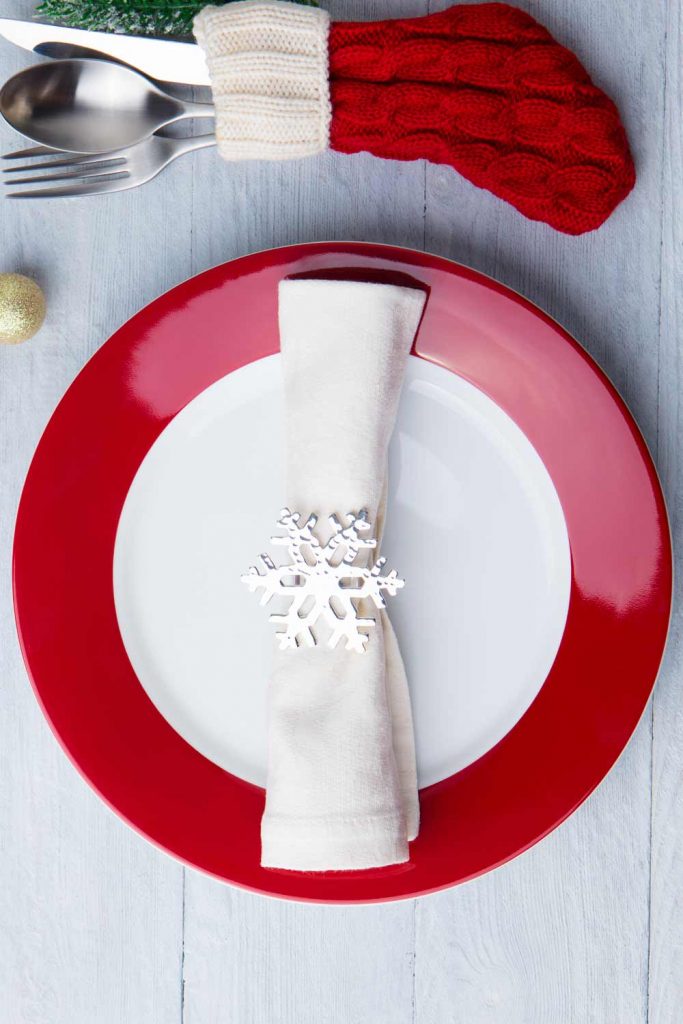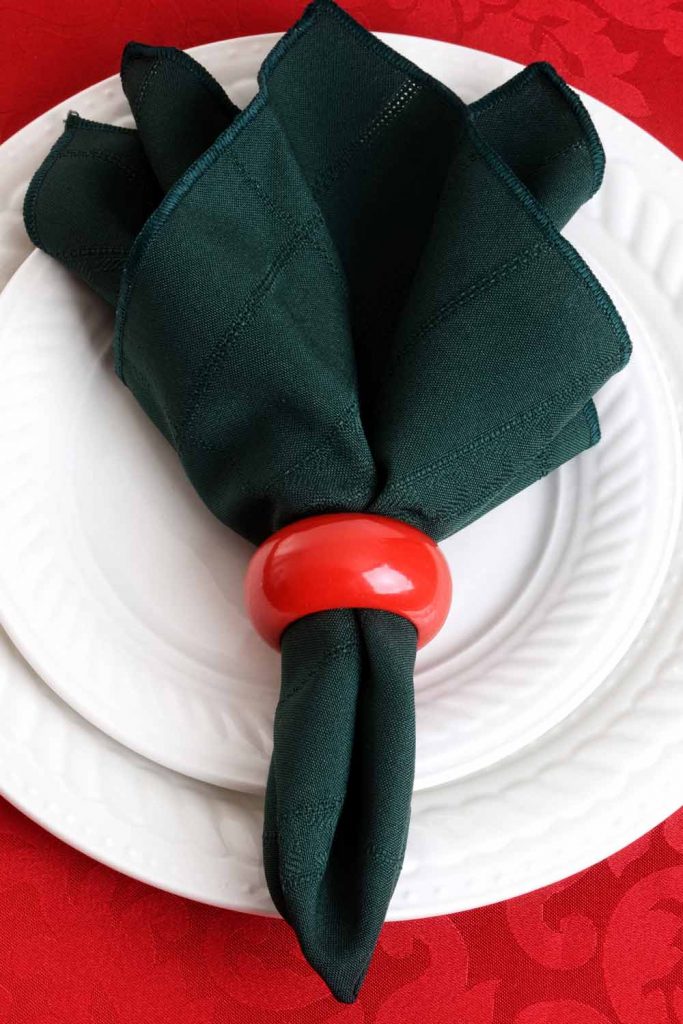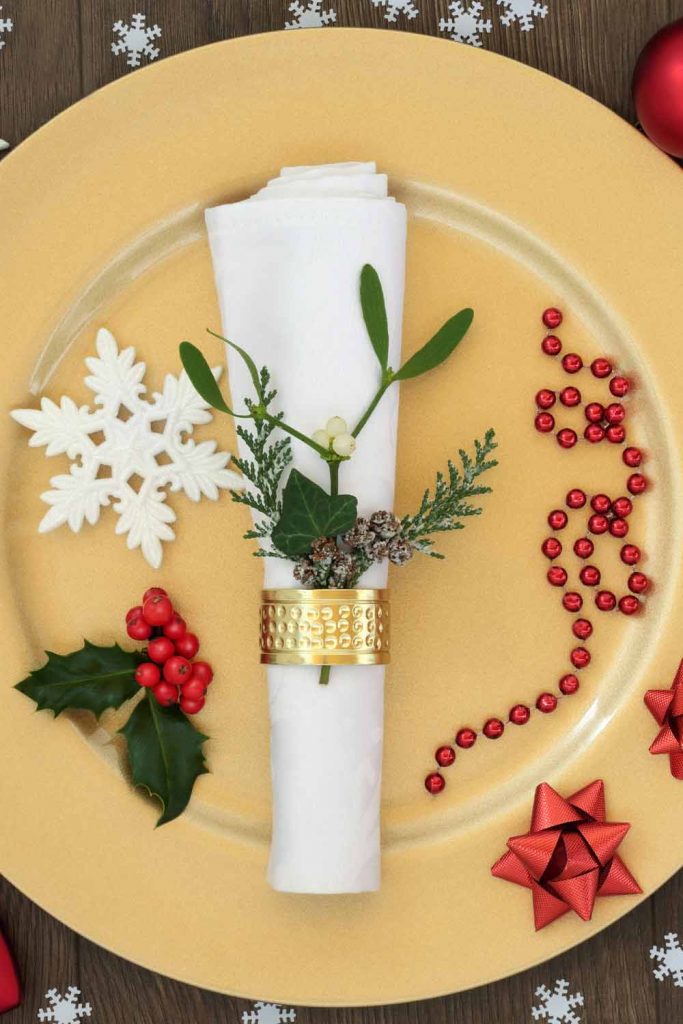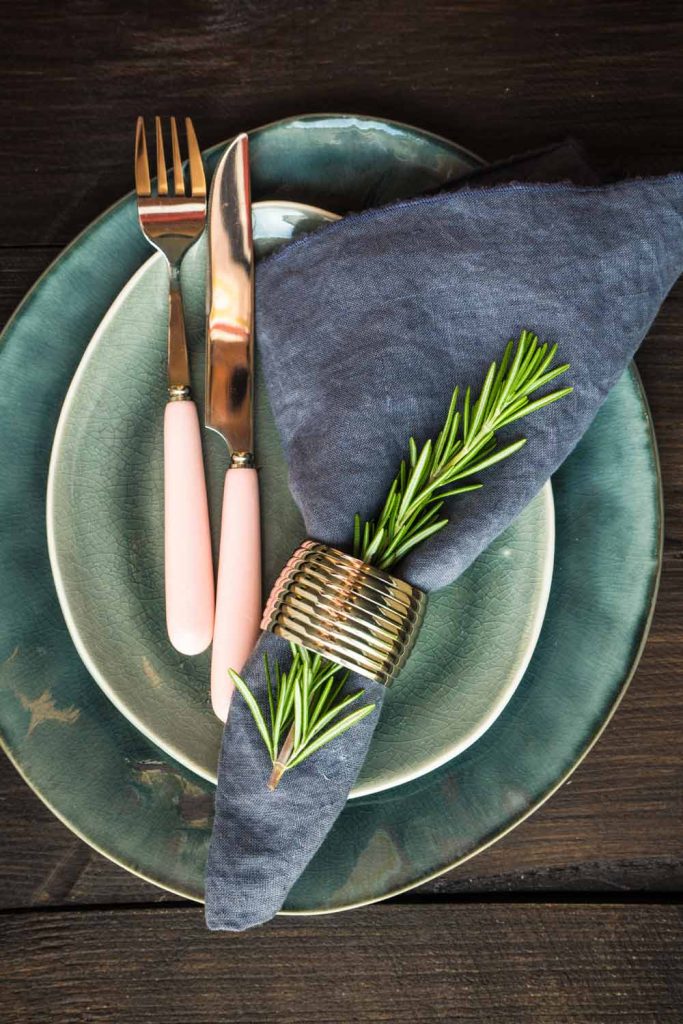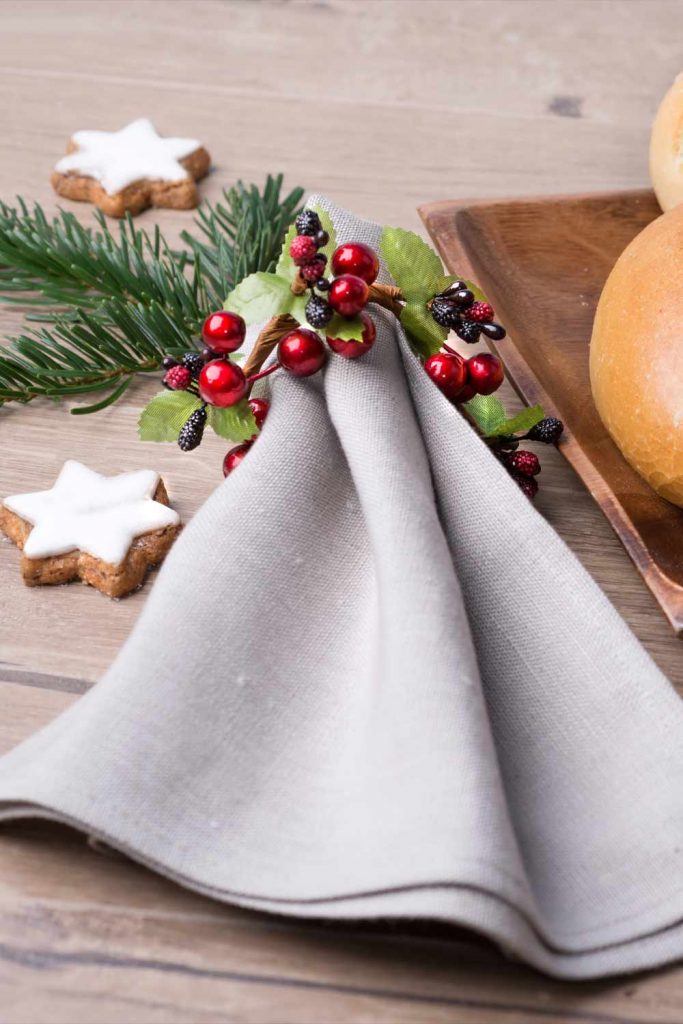 Gold Glitter Reindeer Ring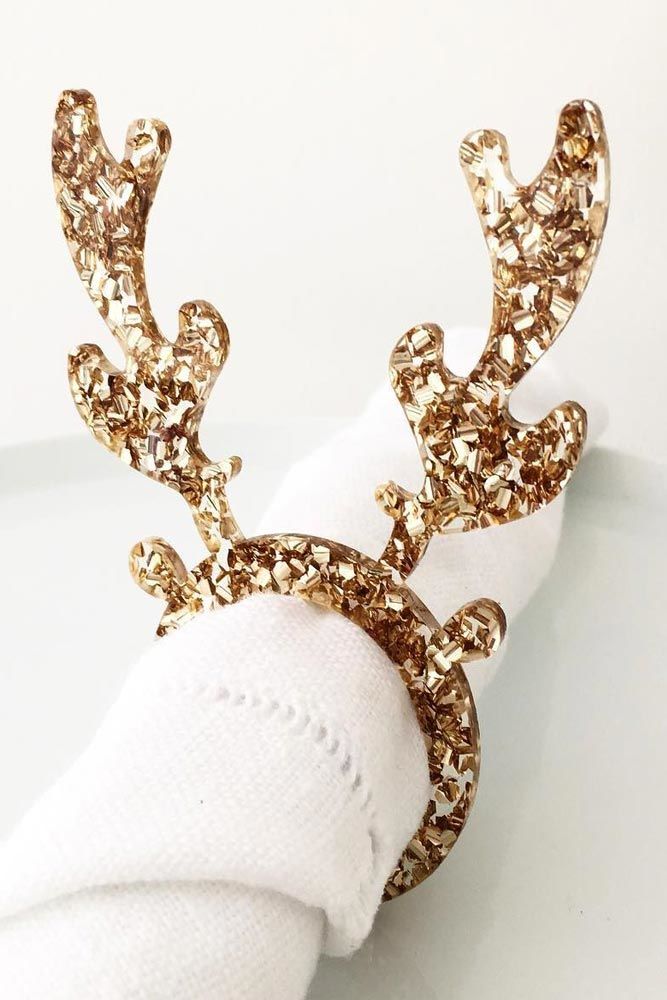 Credit photo: instagram.com/_bycharlie
There are many holidays which are unique and special on their own. Christmas is on the list, and there is no doubt about it. That is why we suggest you pay attention to such fantastic reindeer Christmas napkin rings. There is no way any guest of yours will leave such deer-shaped gold napkin rings out.
Traditional Ornaments Napkin Rings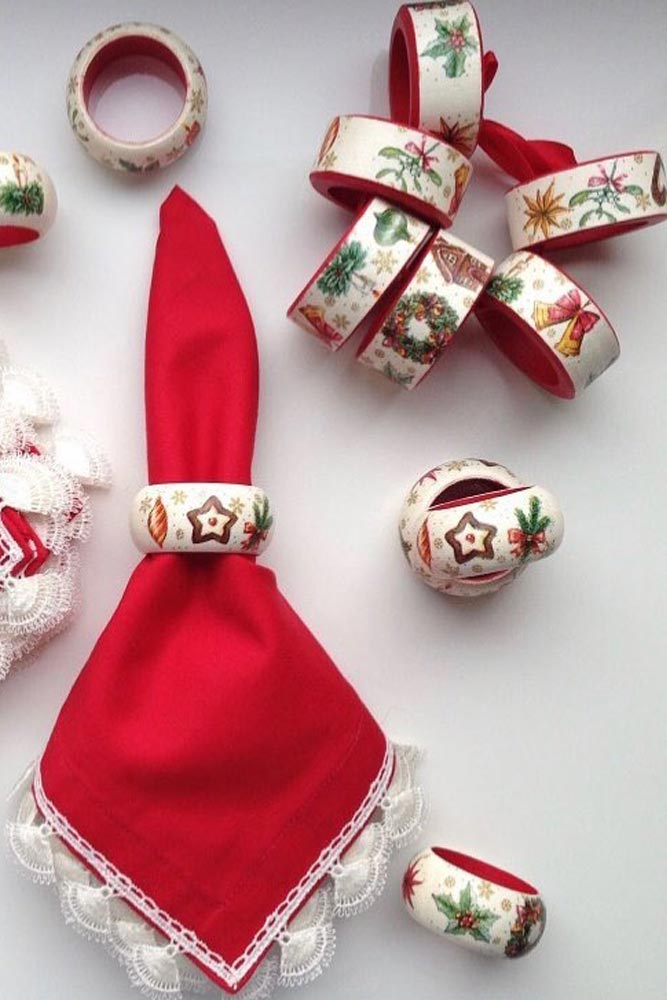 Credit photo: instagram.com/made_by_alexandra
You will be surprised at the fact that these days you can find all sorts of traditional holiday napkin rings, if you know where to look. These fabulous traditional rings will fit in both the Christmas as well as the New Year. To say more, you can use them during the whole winter season!
Thanksgiving Day Napkin Ring Ideas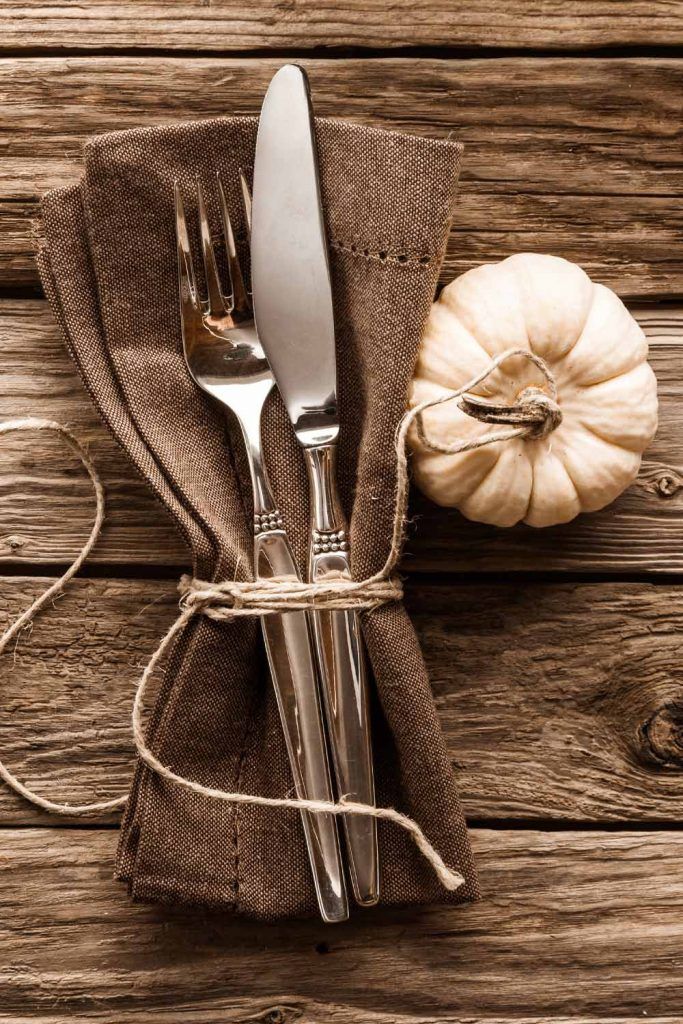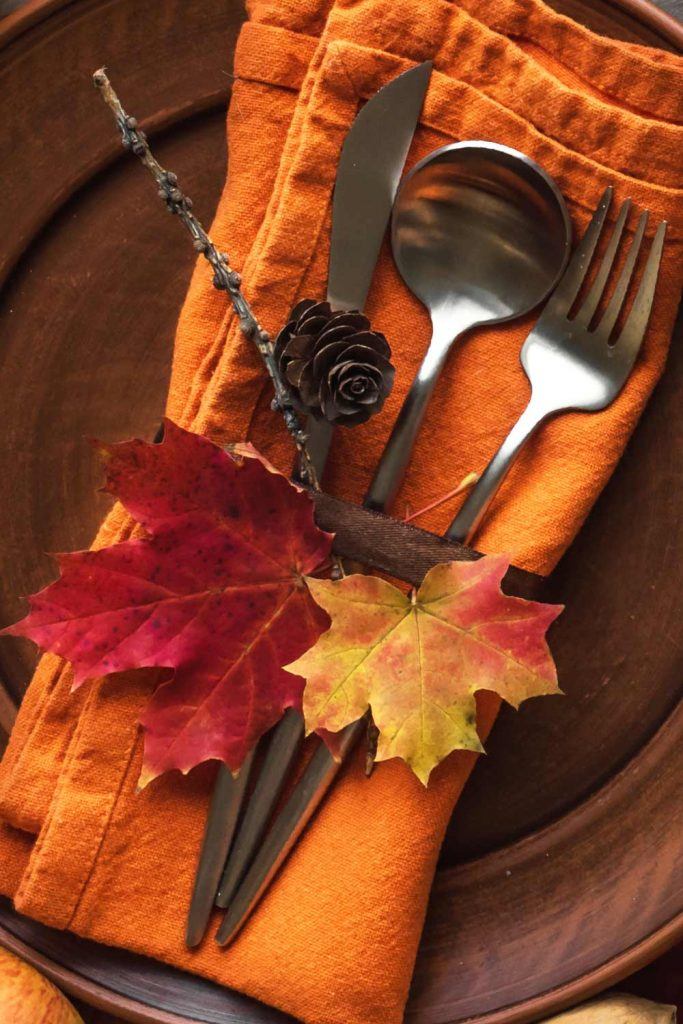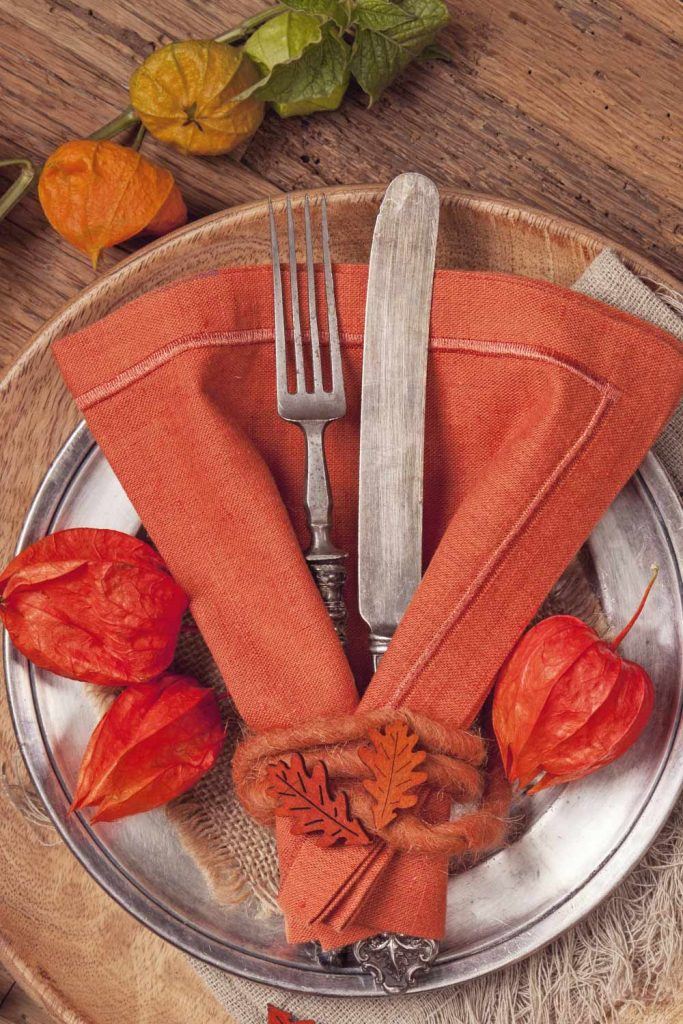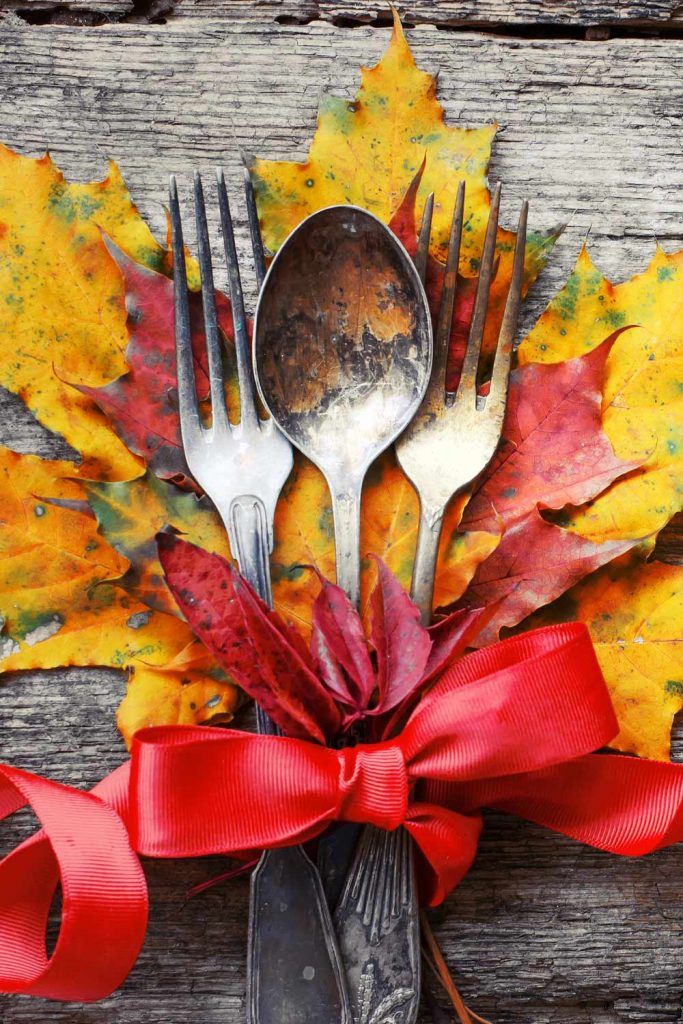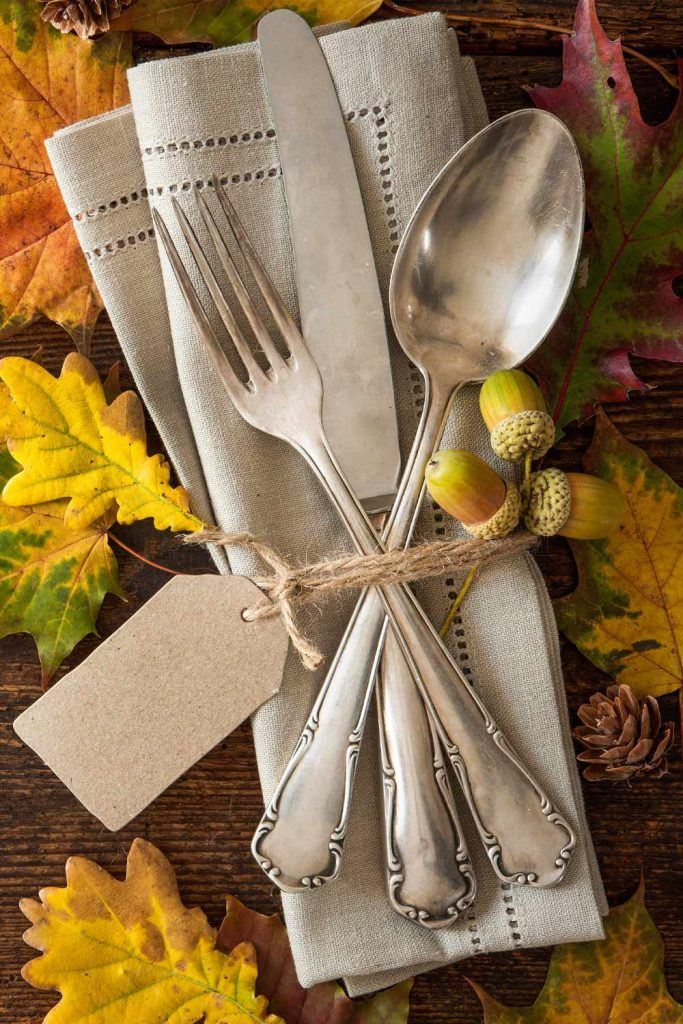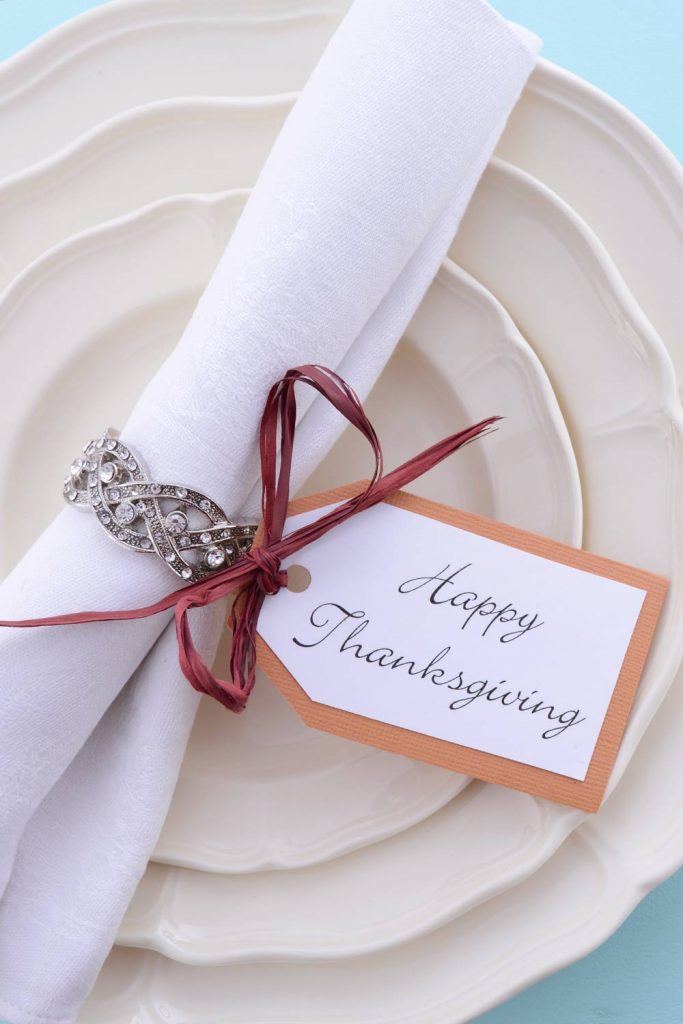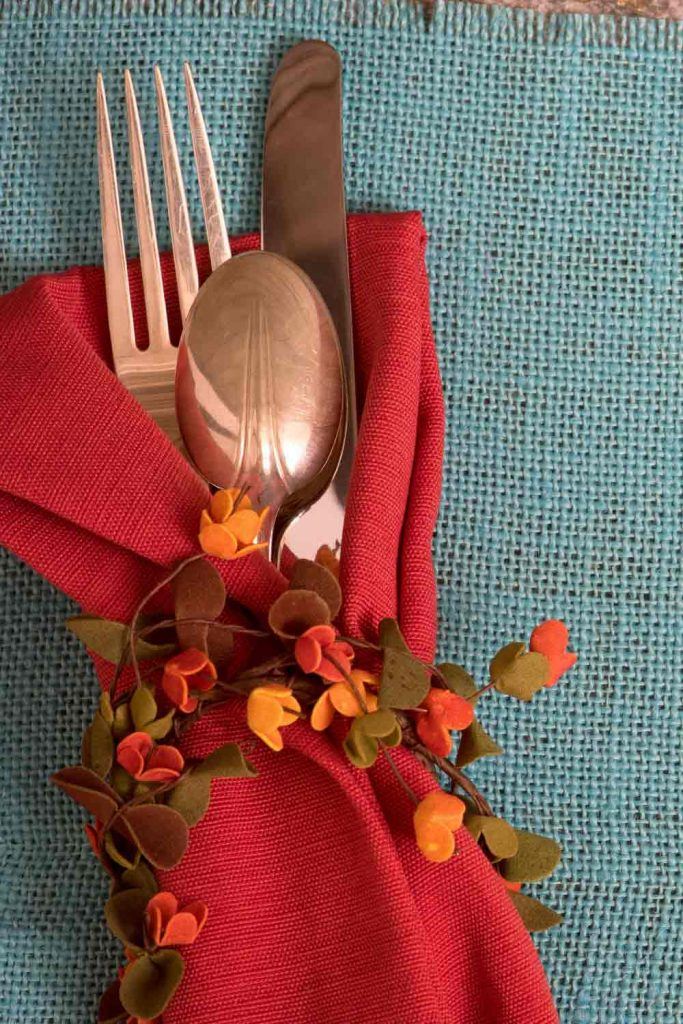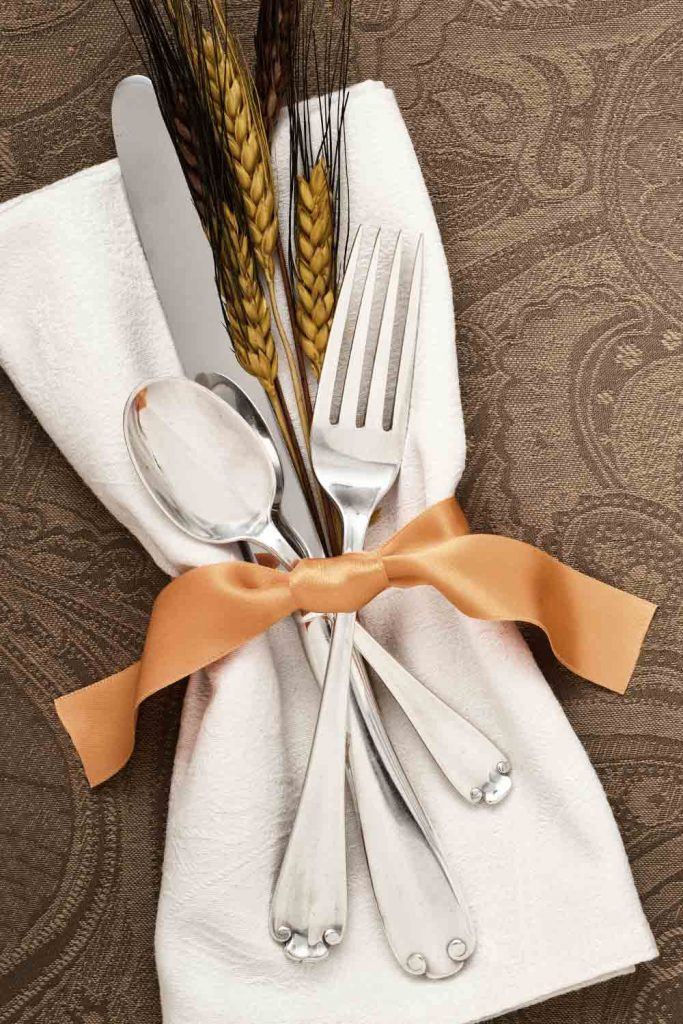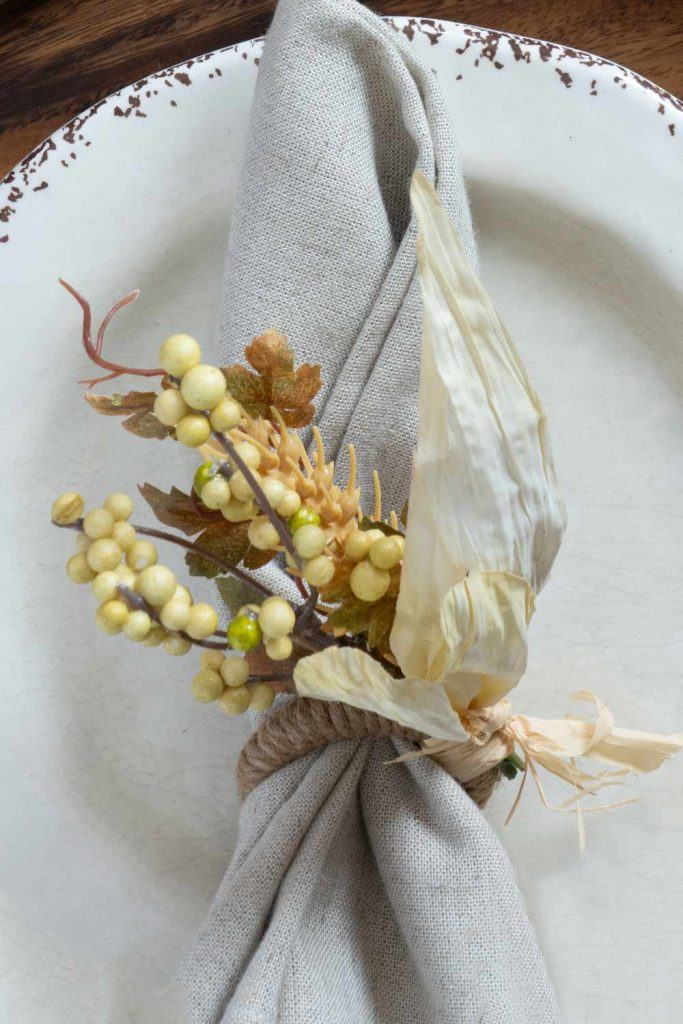 Simple Ring With Pumpkin Art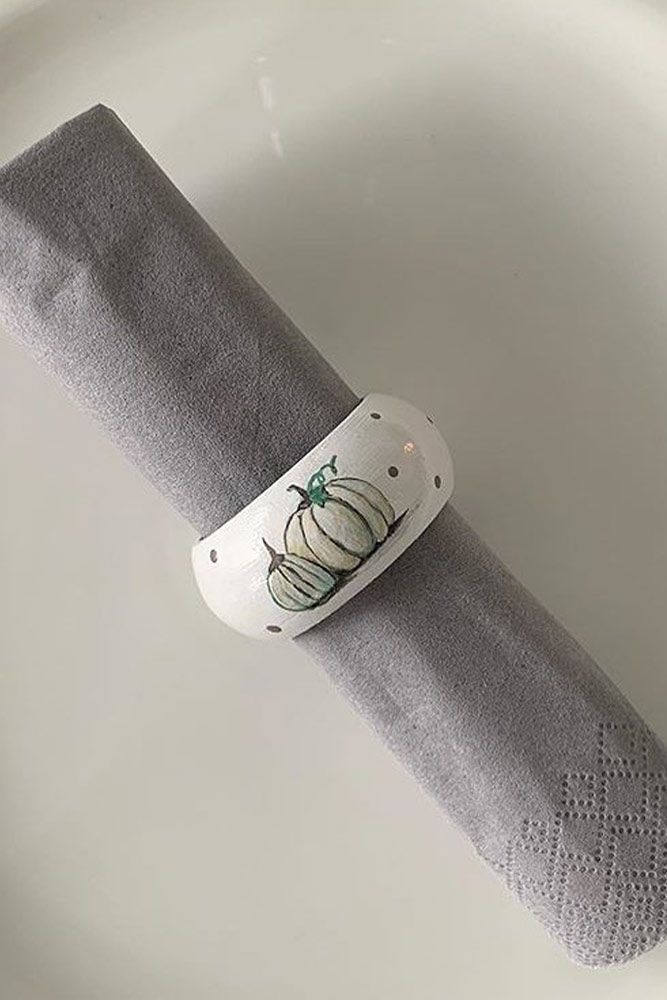 Credit photo: instagram.com/made_by_alexandra
There may be a misleading thought popping up in your head that such a ring is fir for thanksgiving only. However, that is far from the truth. Of course, the pumpkin is the symbol of the holiday, but it is also a cute vegetable that you may be fond of. Opting for such a napkin ring will surely turn out to be multi-occasional.
Wooden Turkey Ring Design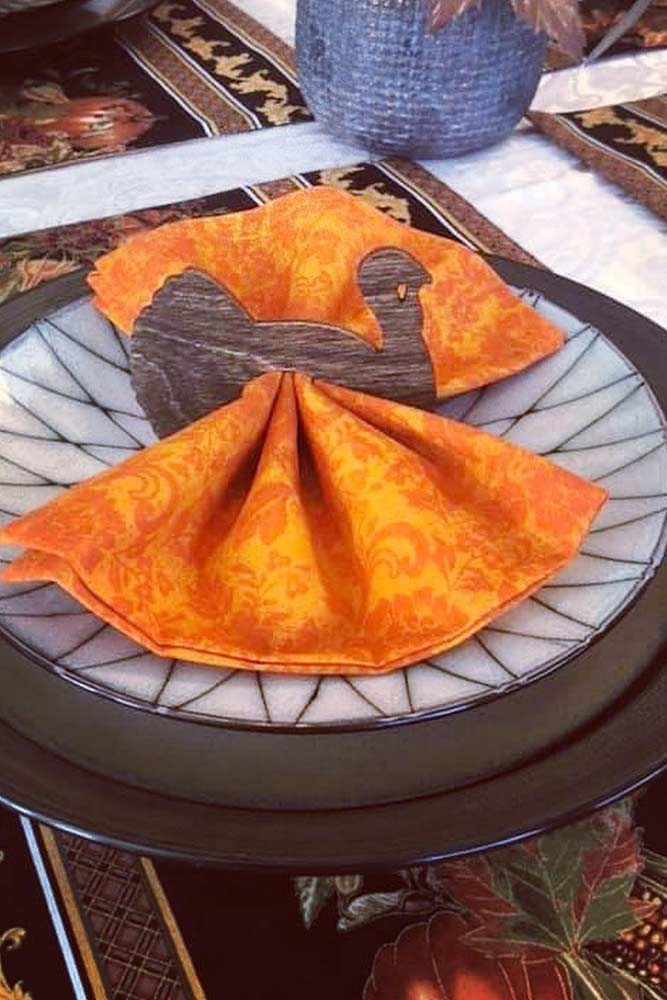 Credit photo: instagram.com/alightcustom
Well, turkey napkin rings speak for themselves. They are purely symbolic and will add that particular vibe to your holiday table. A word of advice would be to match them with juice orange napkin. You can easily choose between paper ones and fabric-made, the effect will be the as mesmerizing.
Paper Thanksgiving Ring Design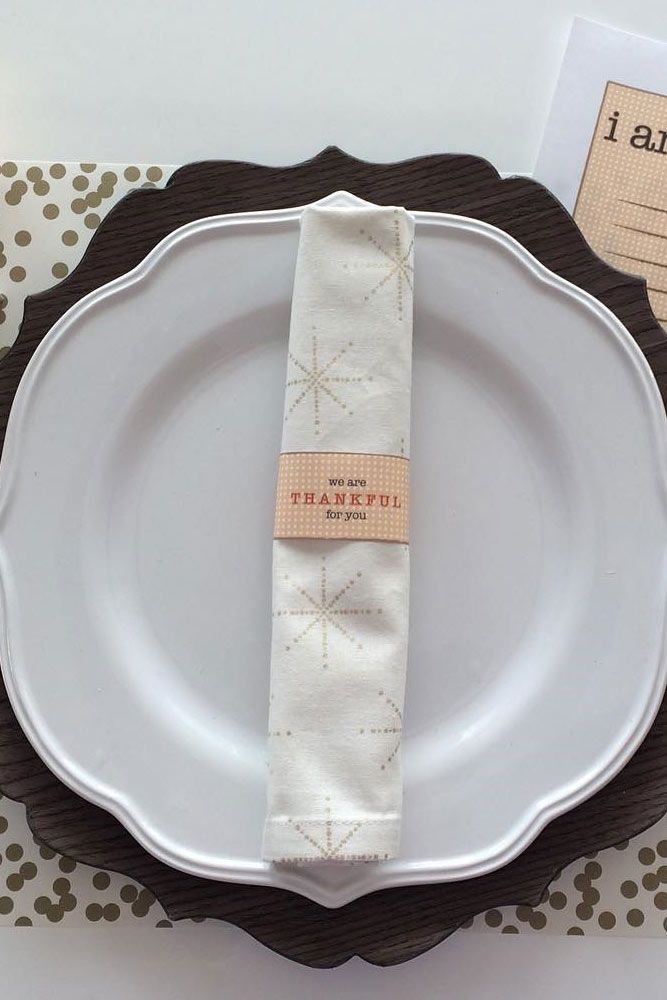 Credit photo: instagram.com/inspiredstar
If you are running out of tome and you haven't got your thanksgiving napkin rings set yet – do not worry! The truth is, as a last resort, you can print the rings out. They may be not that pretentions, but they will surely spice up the general look. Besides, you can print out some thankful words referring to every guest, or leave some space for them to write their thanks down on. Thankgiving napkin is a great Thanksgiving decoration idea for dinner table!
Easter Napkin Ring Decor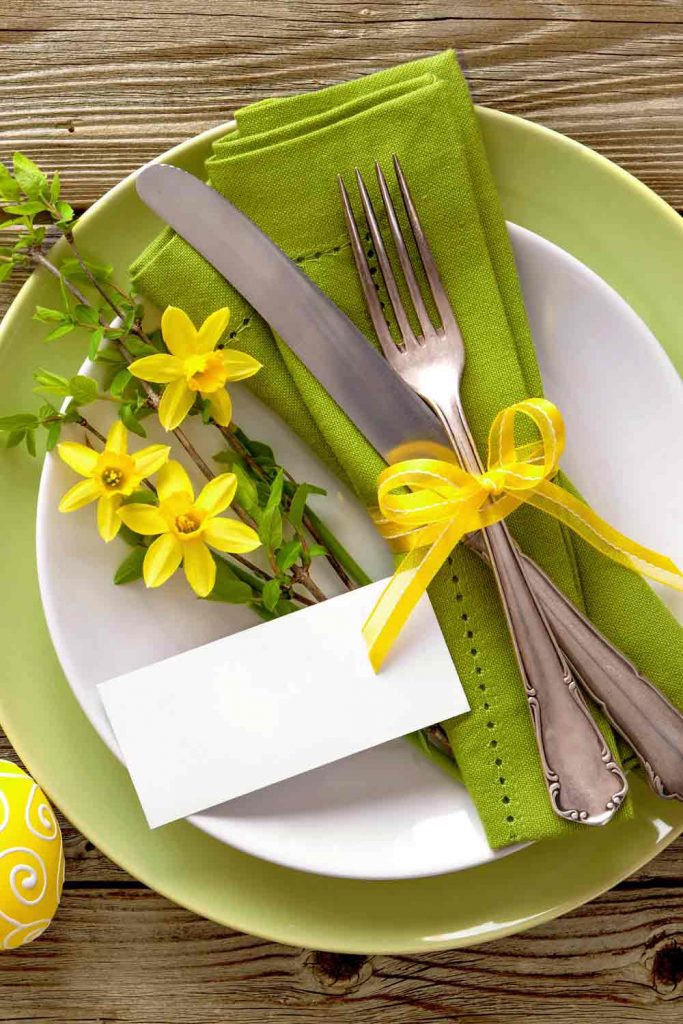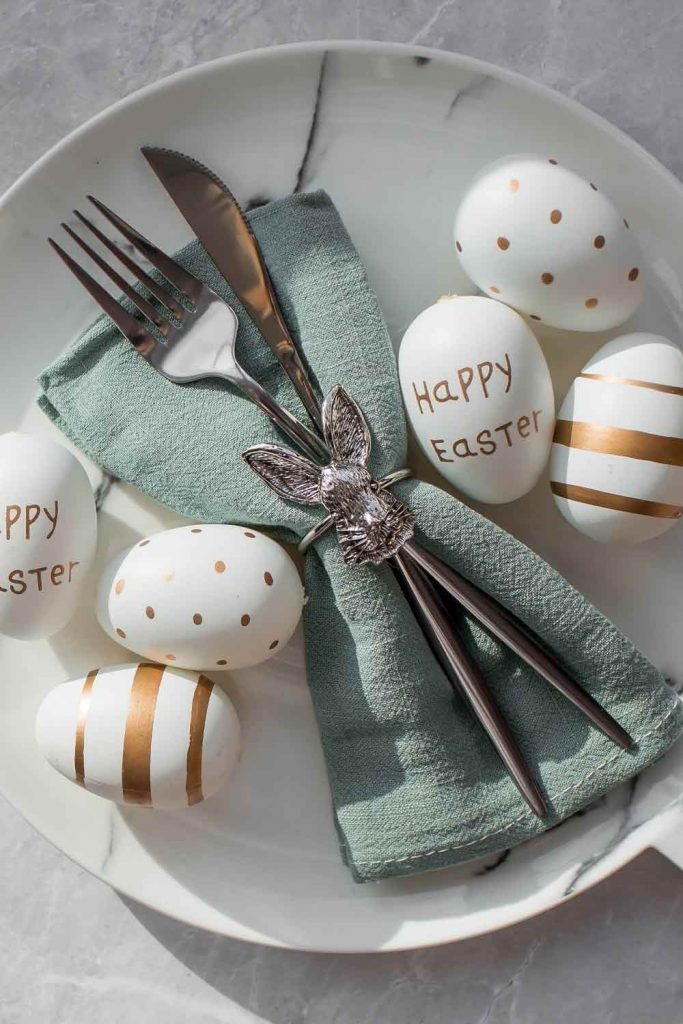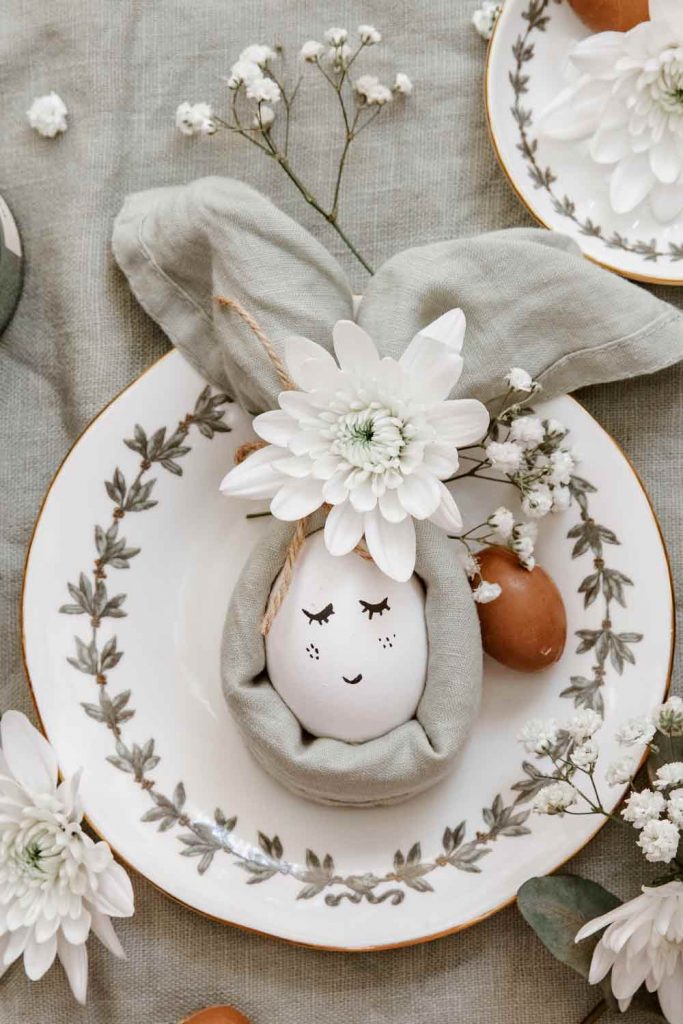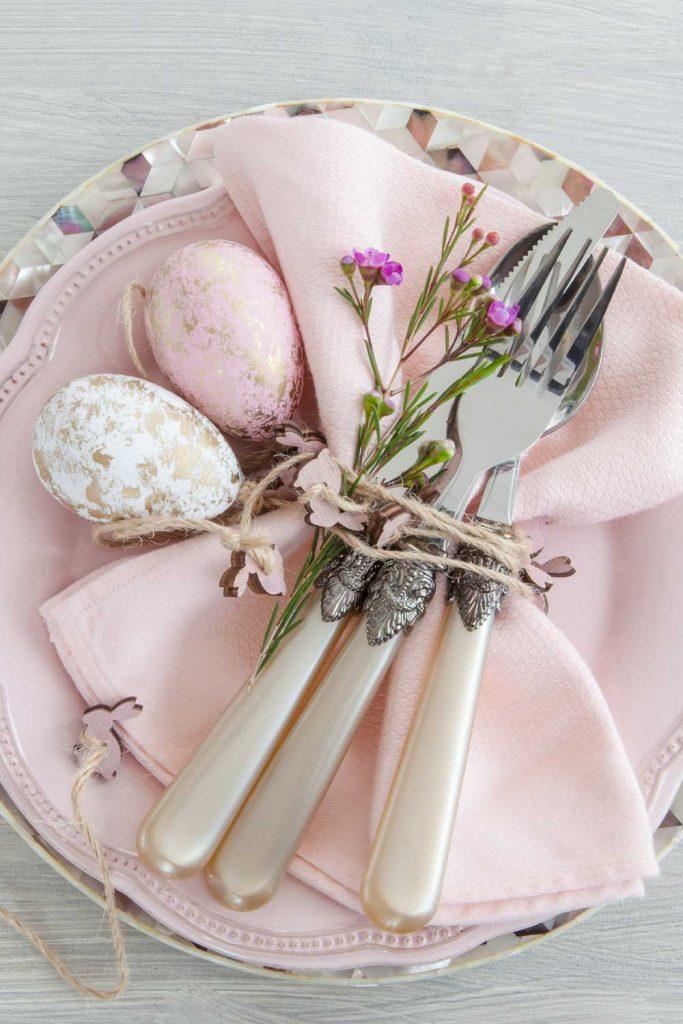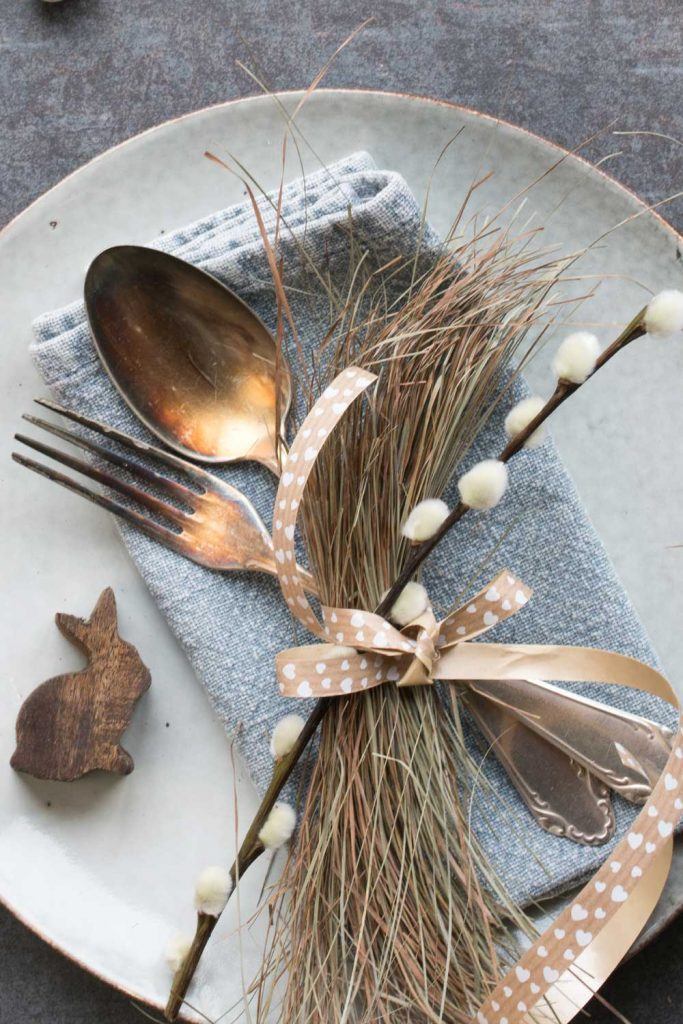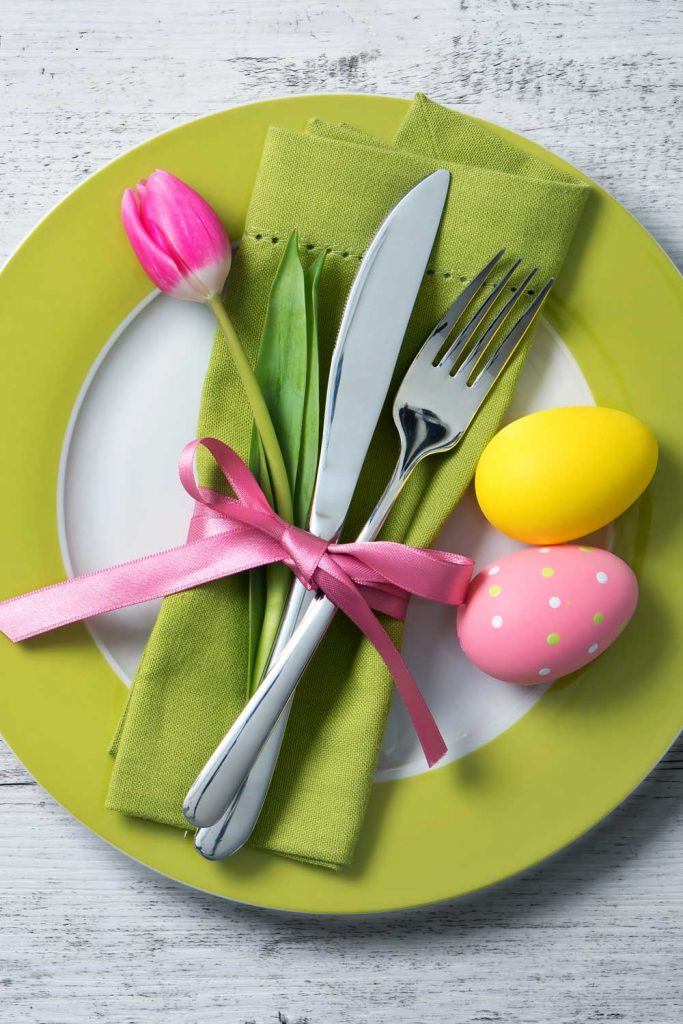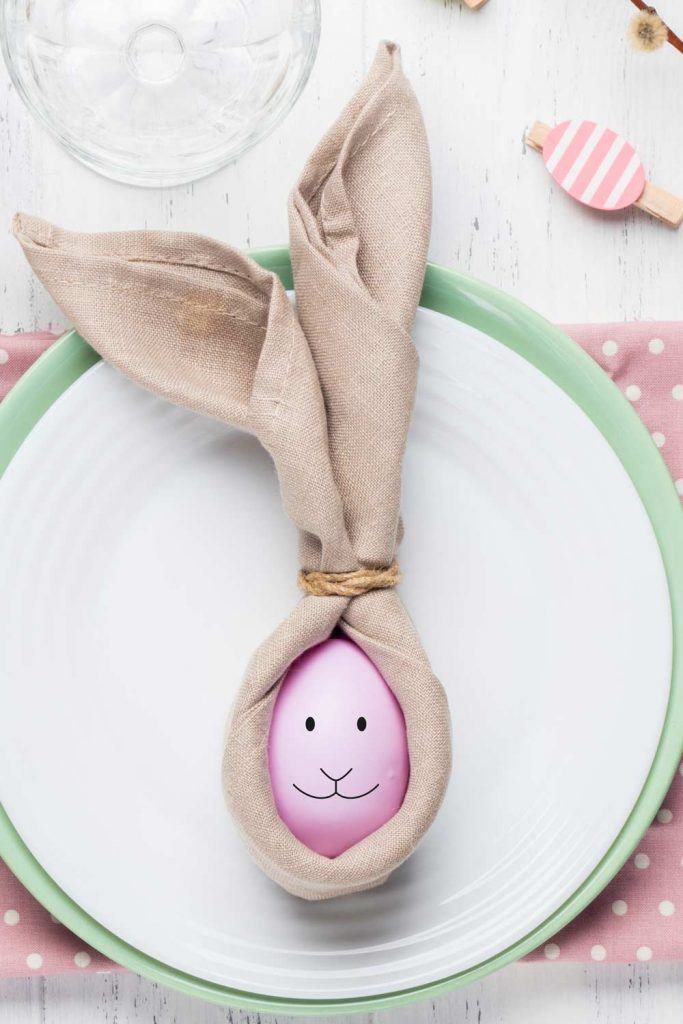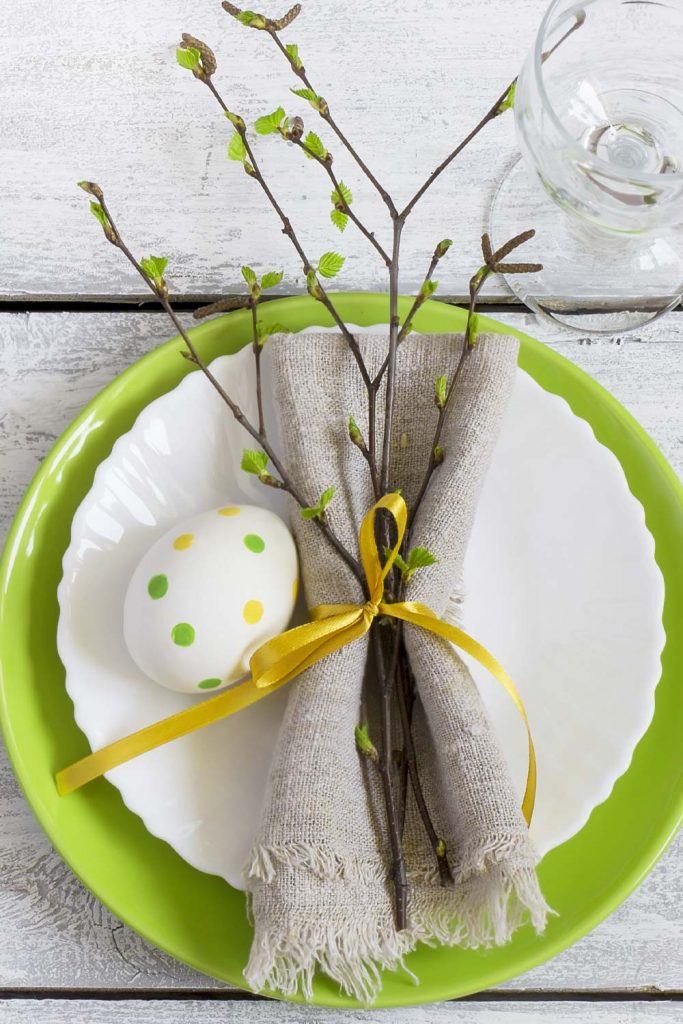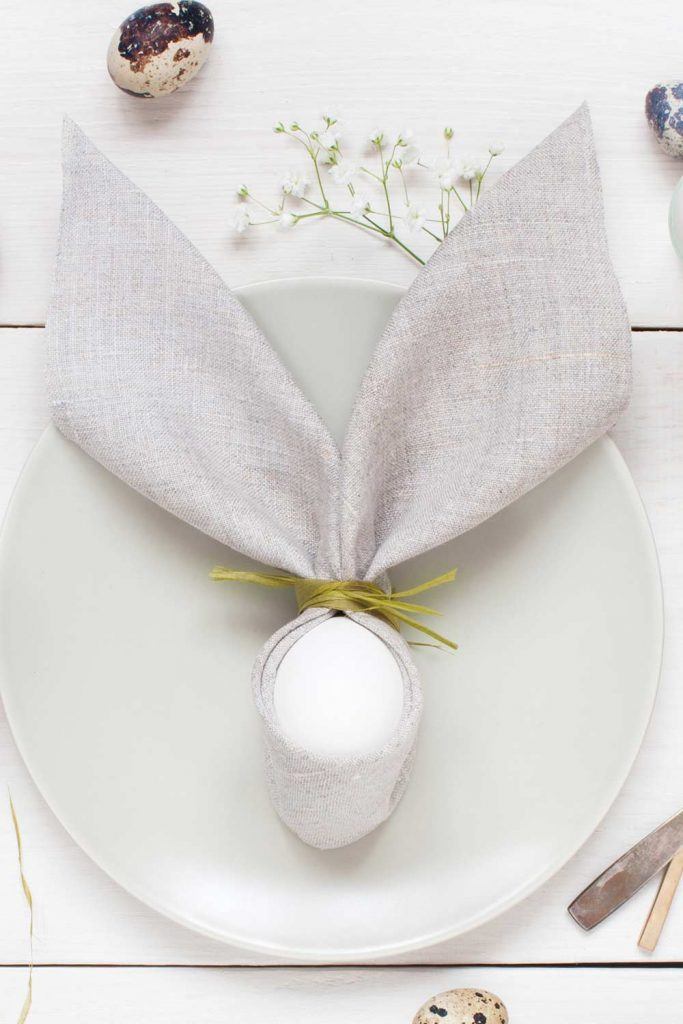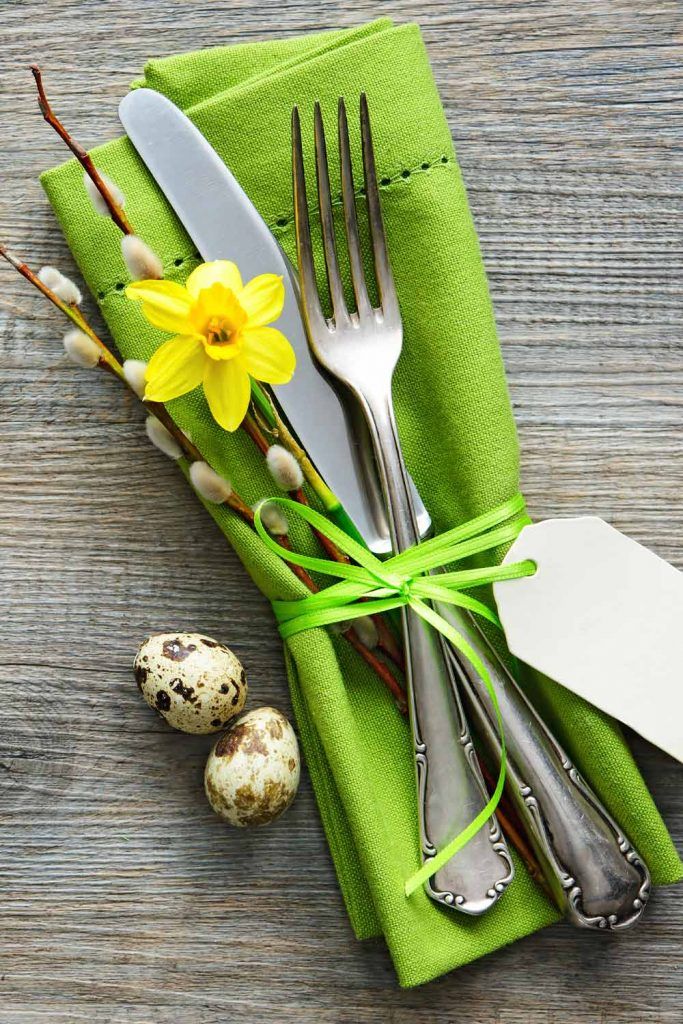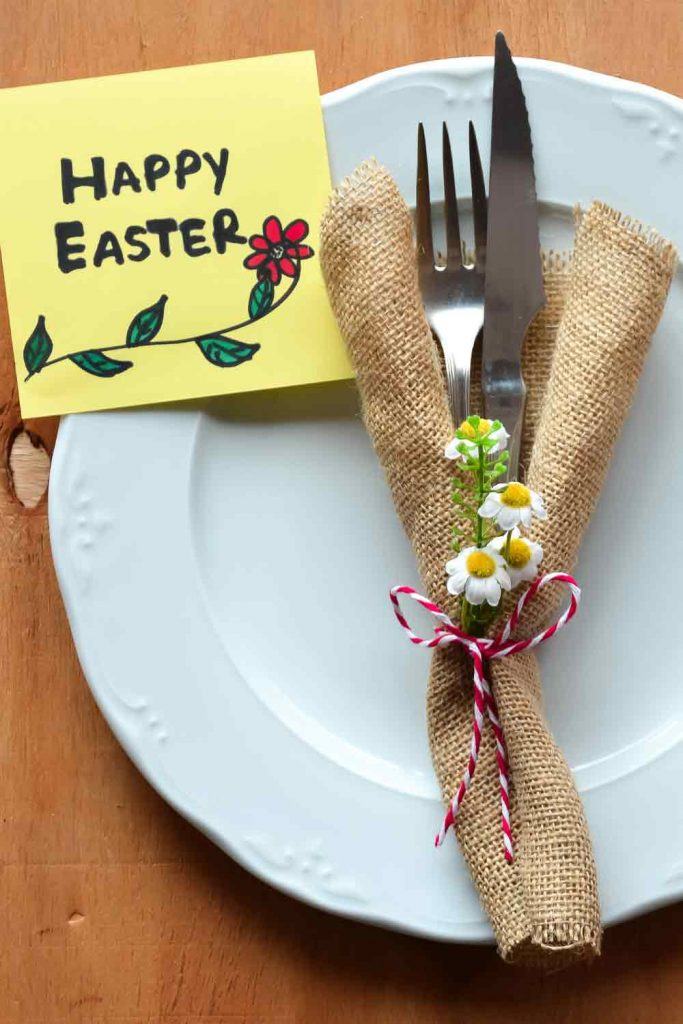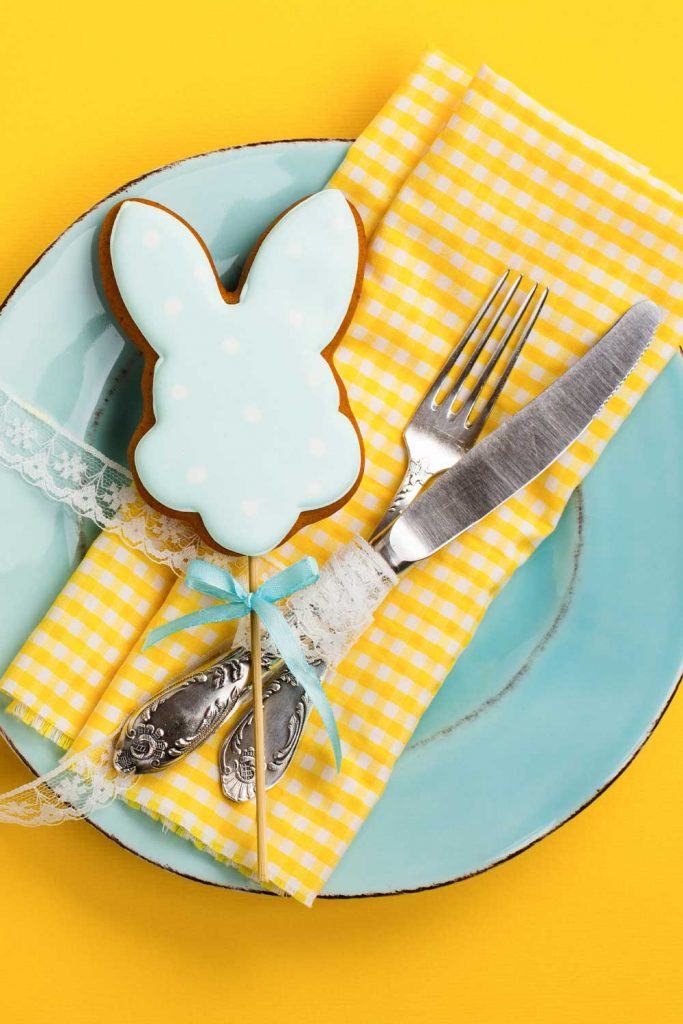 Wooden Rings With Lettering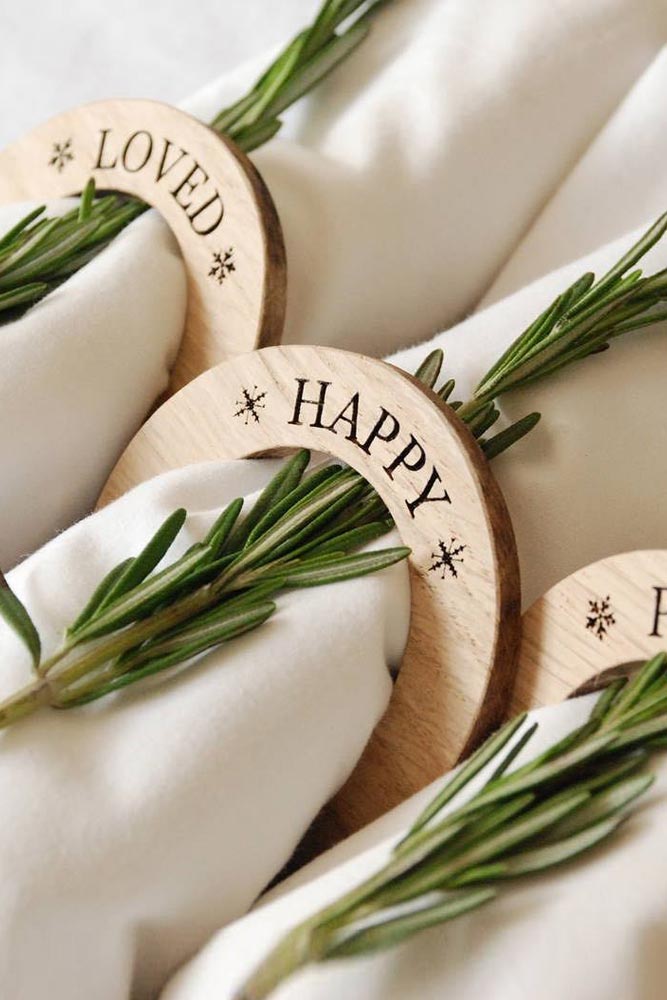 Credit photo: instagram.com/littlesecrets.leb
Some may say that wooden napkin rings are too boring. We beg to differ. First of all, if you know how to customize the simplest object, you can easily transform it into a piece of art. First of all, we suggest you add some meaningful lettering to the design. Secondly, upgrade the plain look with bright and juice no tot mention aromatic rosemary!
Bunny Easter Napkin Ring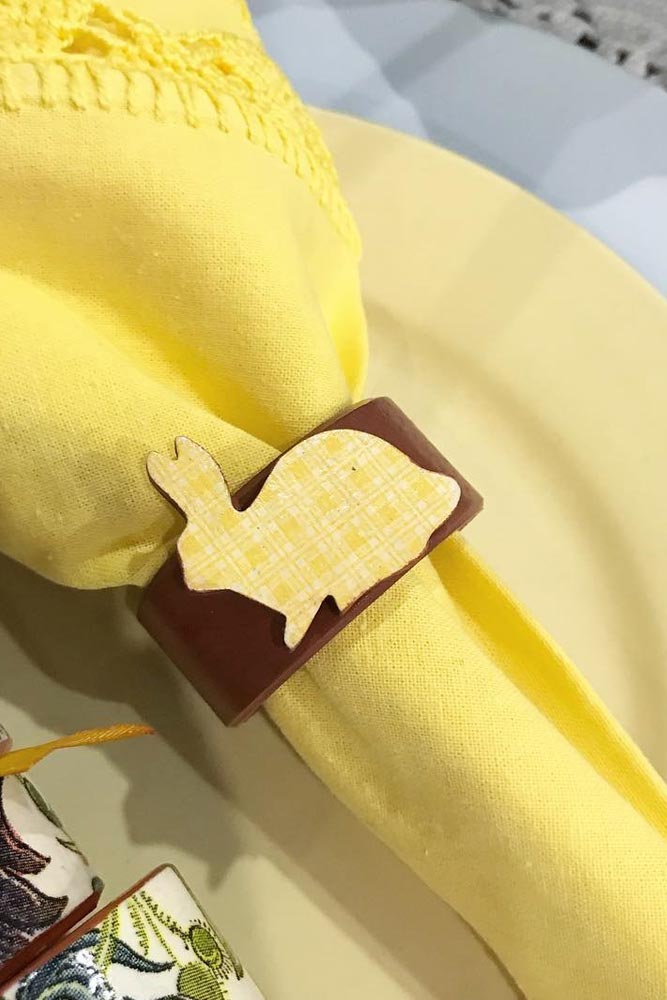 Credit photo: instagram.com/made_by_alexandra
We all know what the symbol of Easter is. Of course, it is the Easter bunny that we are talking about. Easter napkin rings may be a little simpler than the rest, but they are not any less cute. To take the look to the whole new level, we would advise you to match the colors of the napkins and the bunny on the ring.
Rustic Easter Wreath Ring Design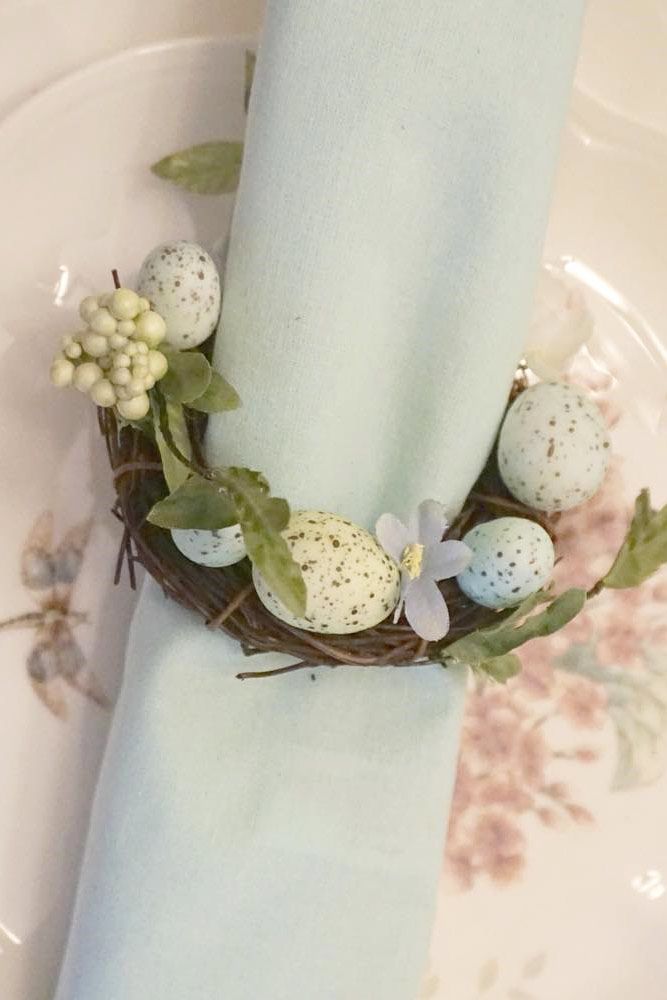 Credit photo: instagram.com/13tables
If Easter bunny ideas are not your cup of tea, you can refer to something less modern and more vintage. What we have in mind are the Easter wreath napkin rings ideas. They are so lovely that it is hard to take the eyes off, left alone to take the napkin out, don't you think?
Bunny Ears Napkin Ring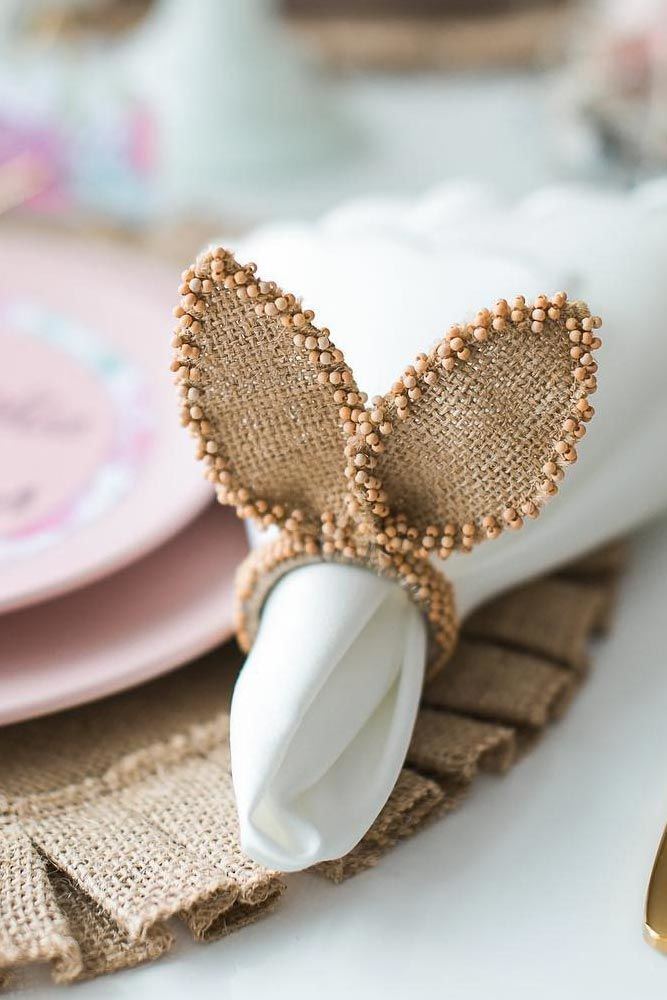 Credit photo: instagram.com/pomponsevents
Sticking to the Easter theme, there is another napkin ring idea that we couldn't but bring to your attention. We know that some of you will fall in love with the idea of the moment you see it. Can you imagine cure beaded bunny ears holding your napkin? Aren't they just adorable!
Simple Gold Ring Design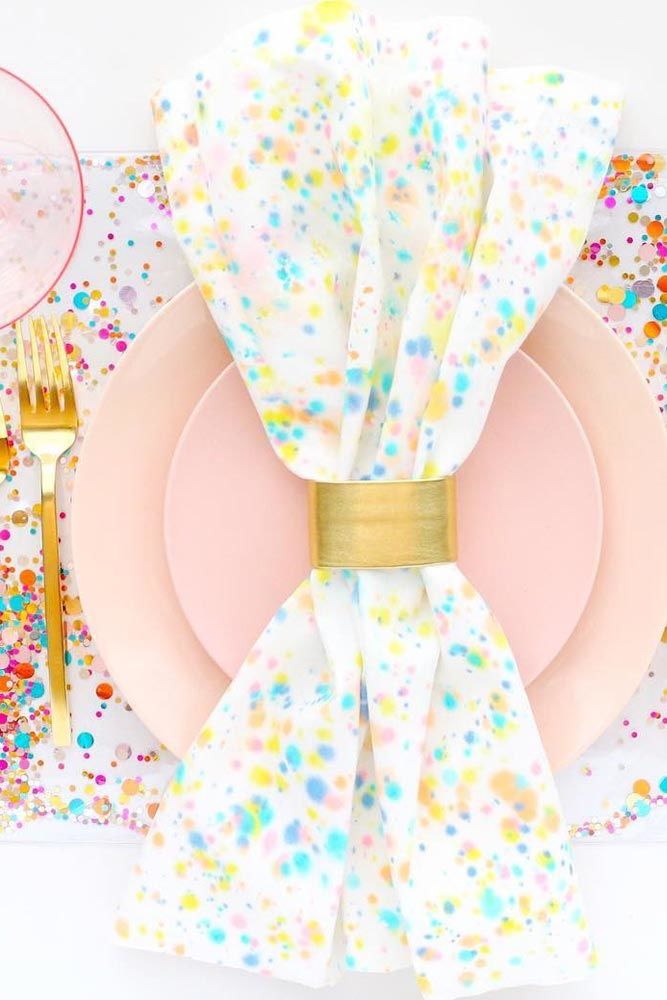 Credit photo: instagram.com/kailochic
It is true that some people are quite reserved and anything too pompous may scare them away. If you think about gold it may seem a little too much, but when you see this gold napkin rings bulk, you will know that you are misled. The ring is so simple and elegant at the same time that it is hard to say what is catchier about it. If that is your perfect choice, we would say that the same-colored cutlery would be a wise addition to the table décor.
Hexagon Colorful Napkins Rings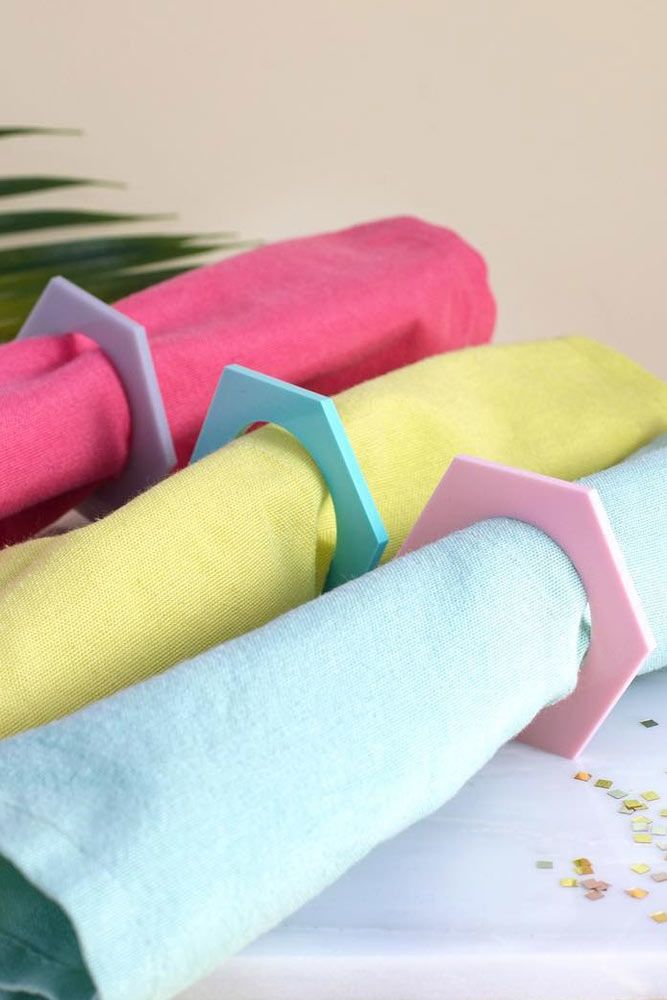 Credit photo: instagram.com/sunshinesaltuk
If it is a friendly dinner party you are getting ready for, there is no need to get the table setting over the edge. In times like this simple rings will come in more than useful. These plastic hexagon ones combined with colorful napkins, will add particular brightness to any dinner décor!
Valentines Day Napkin Rings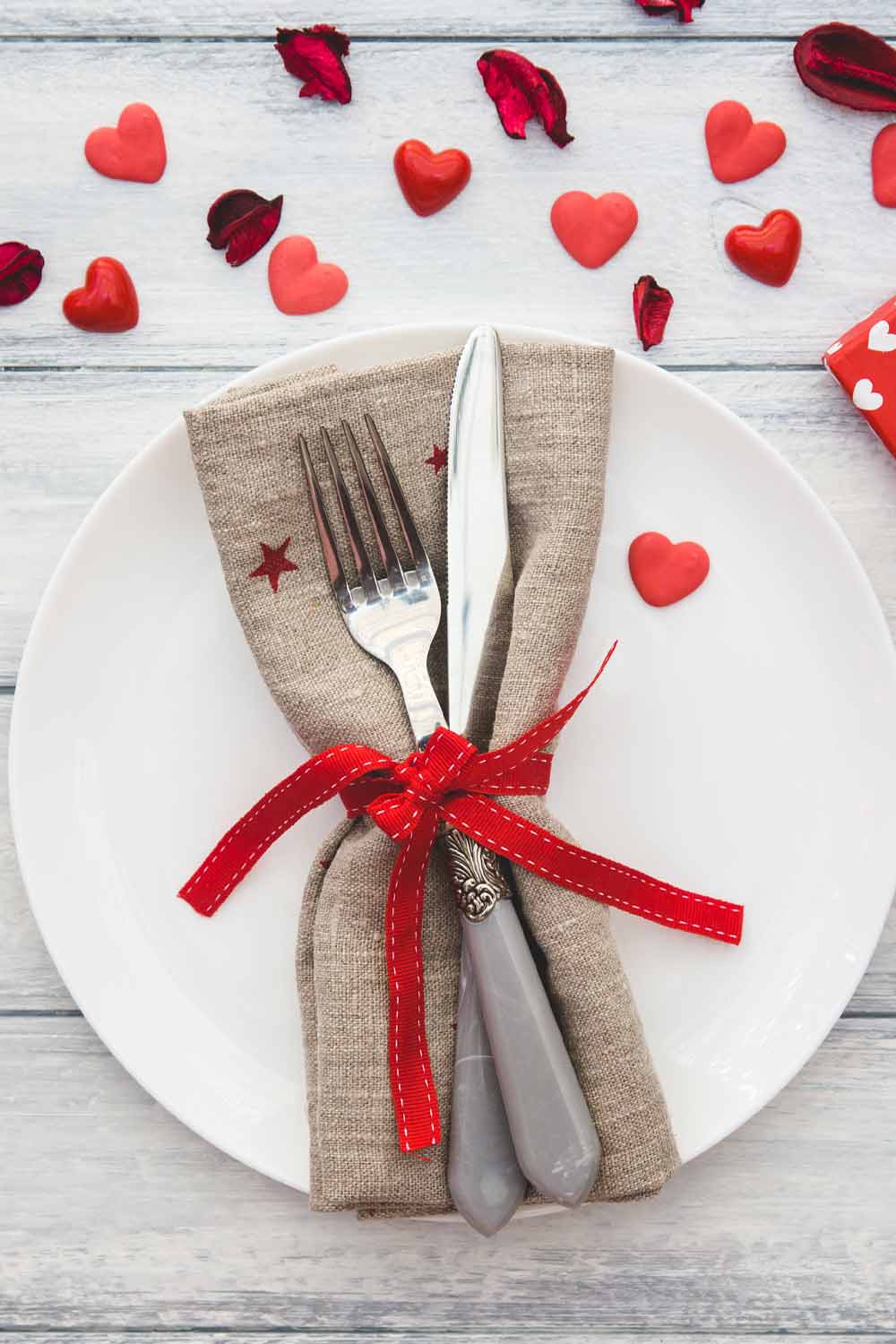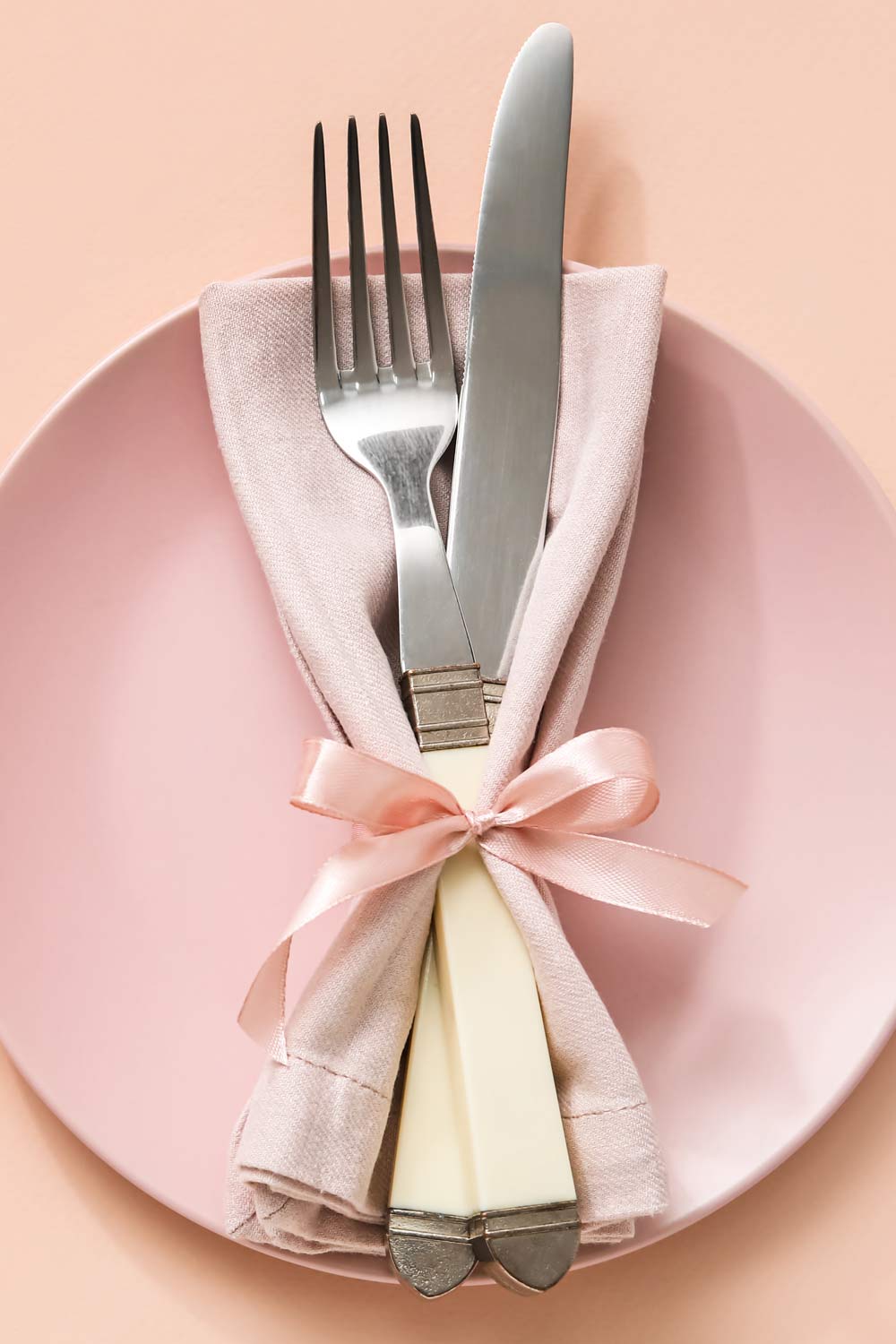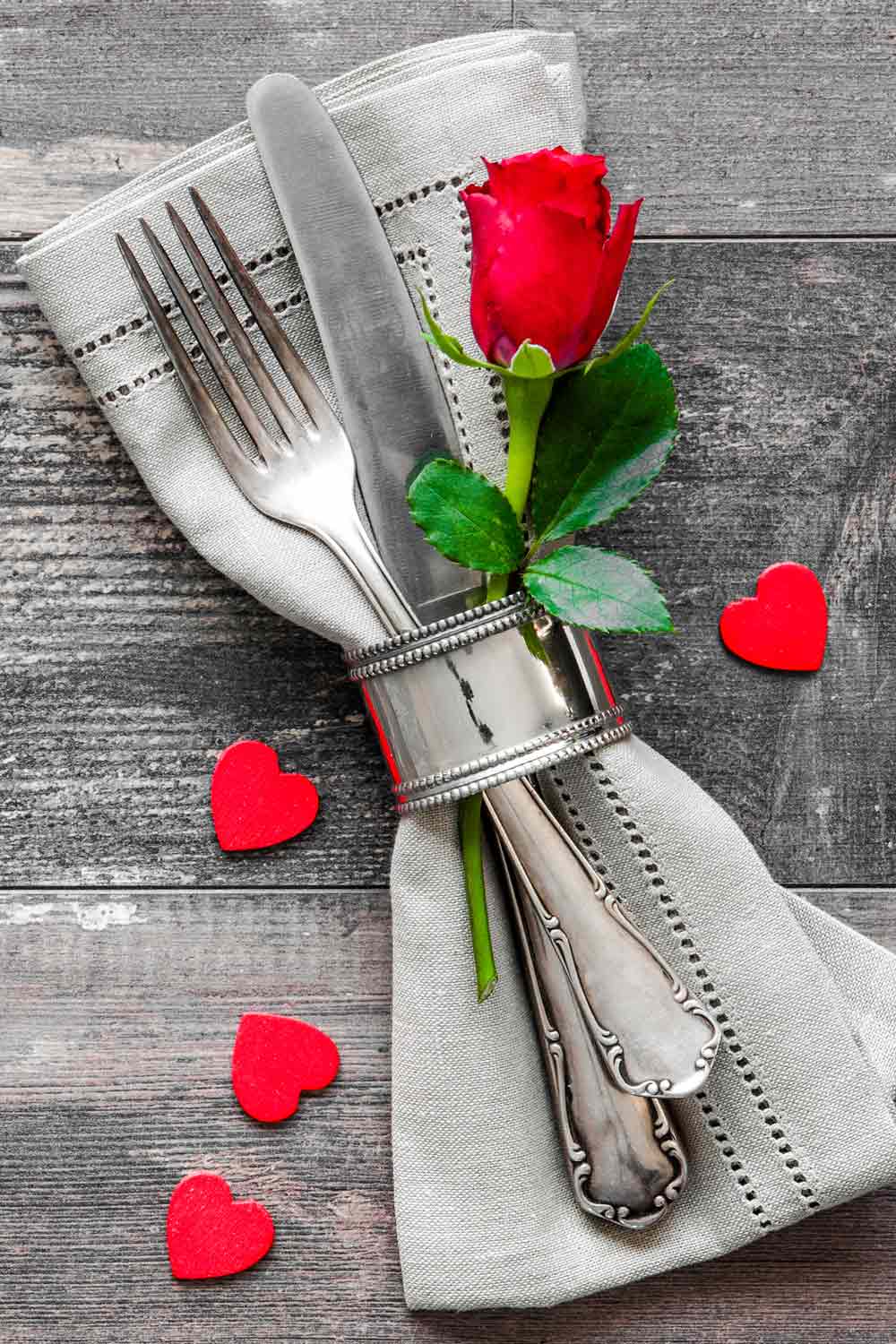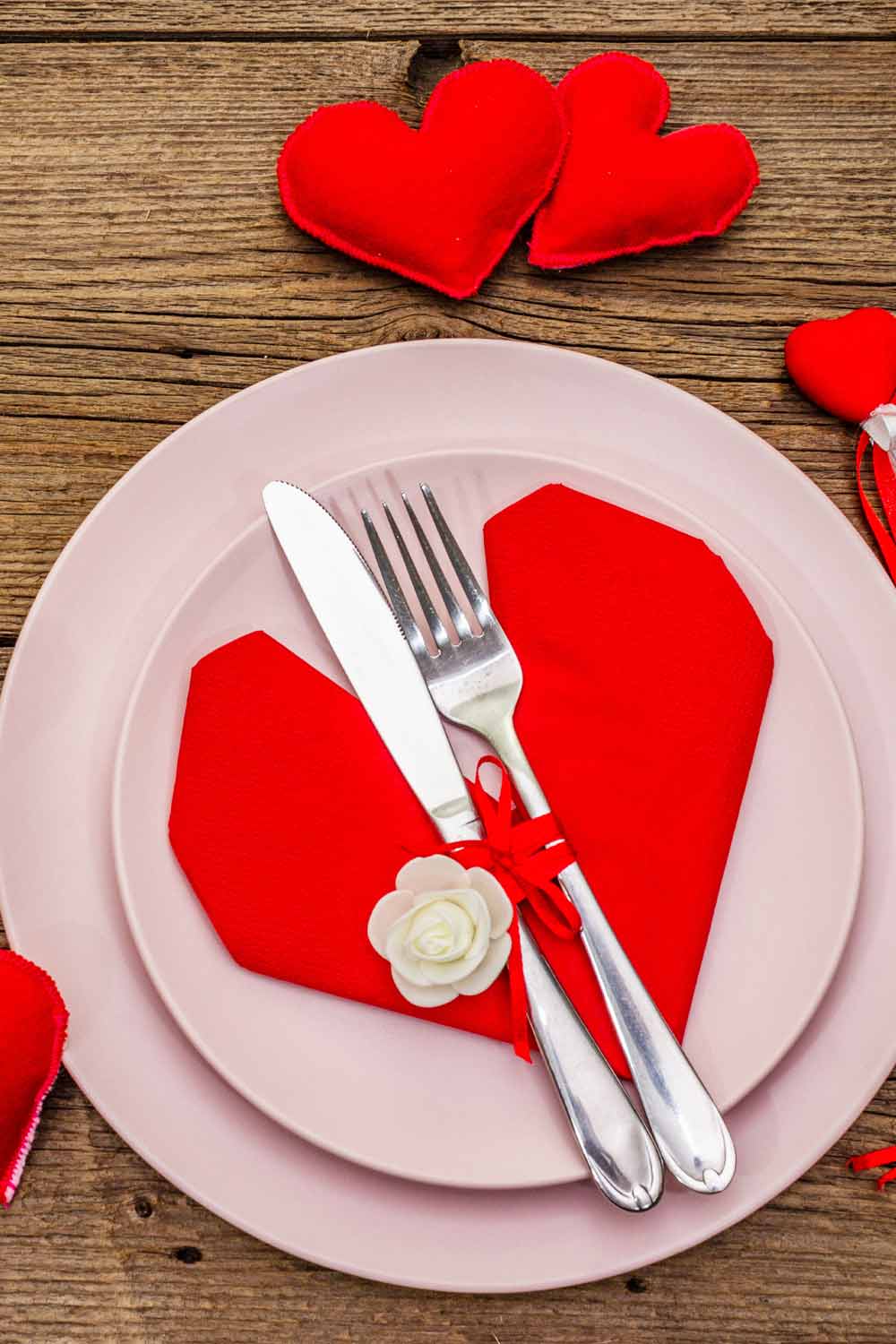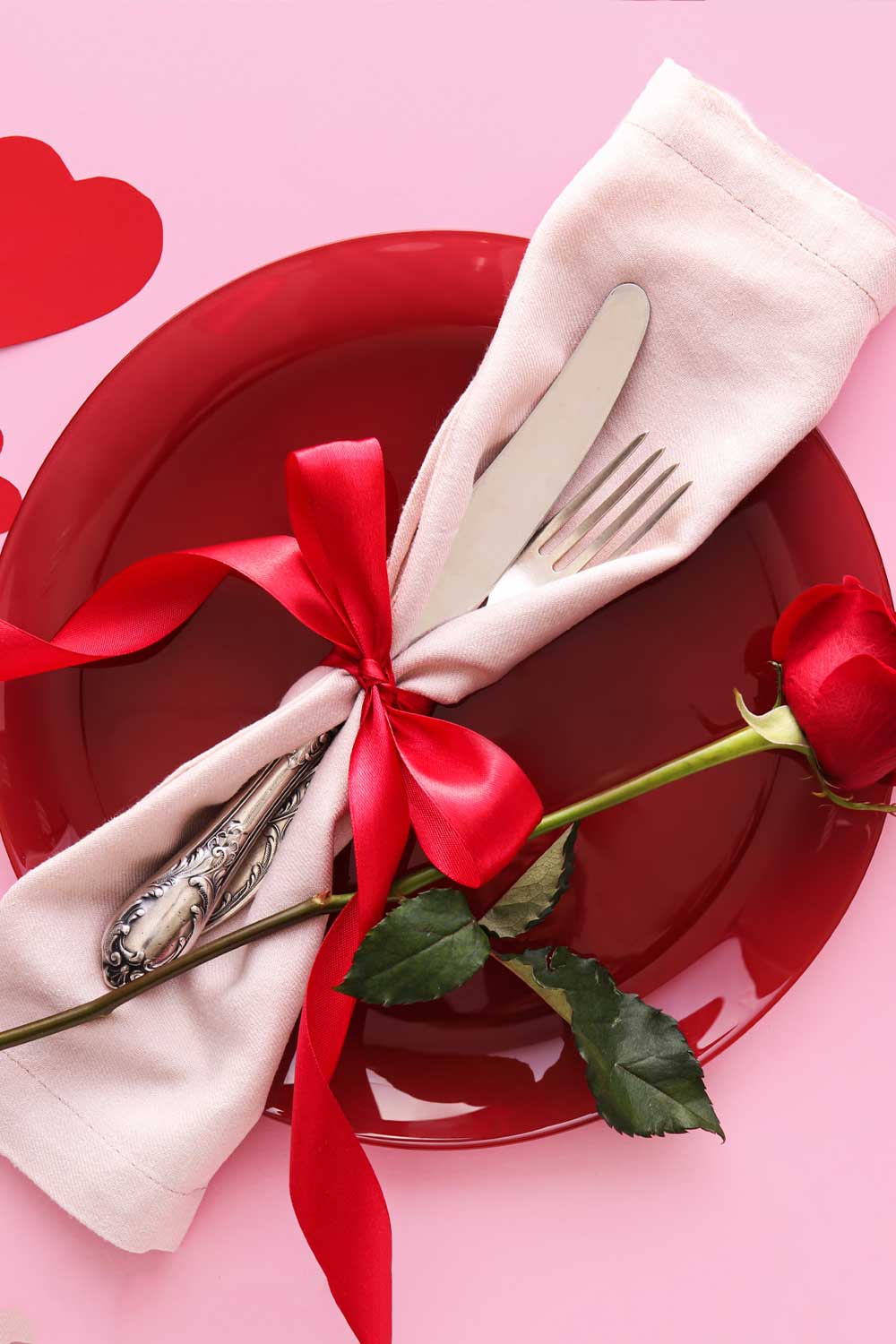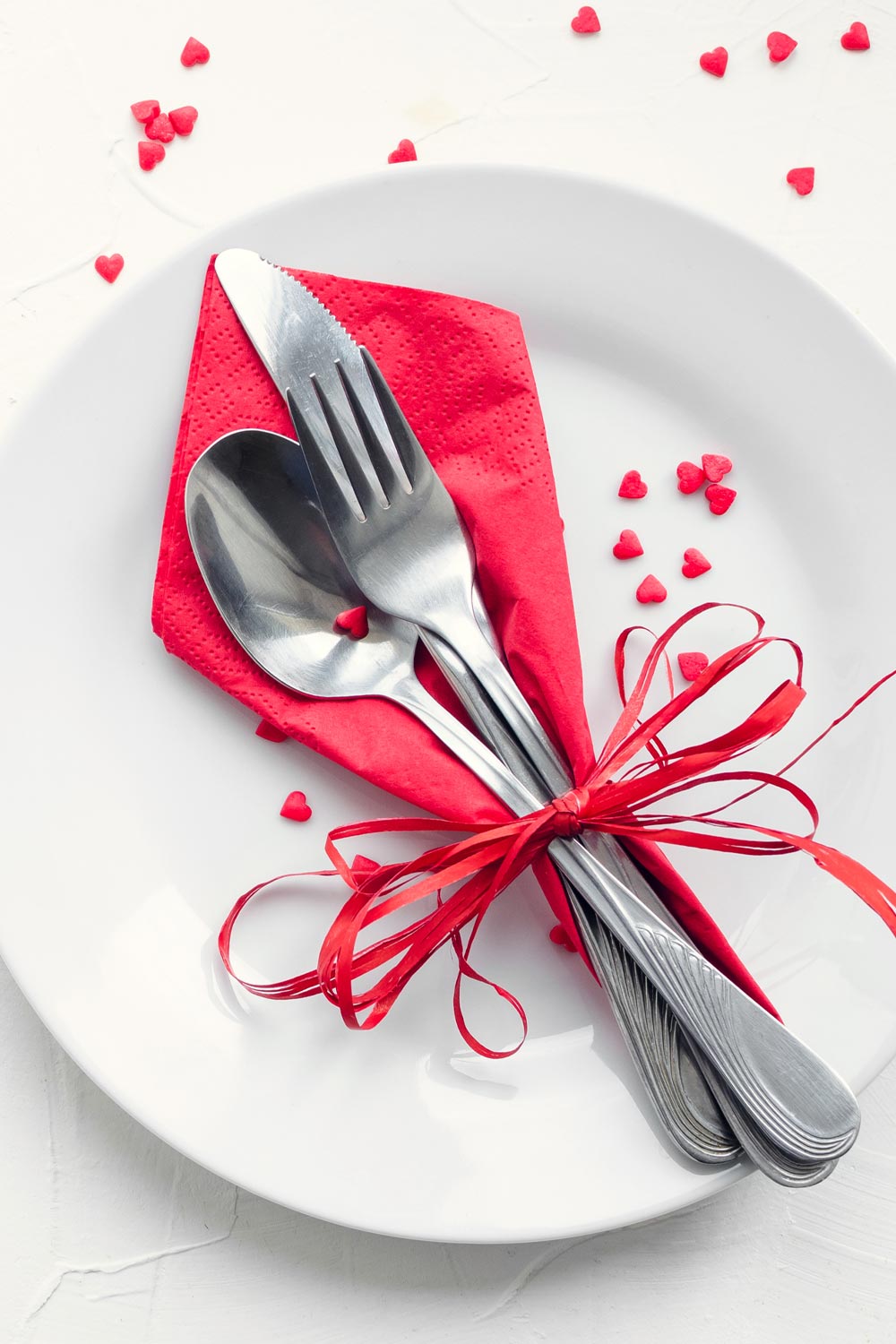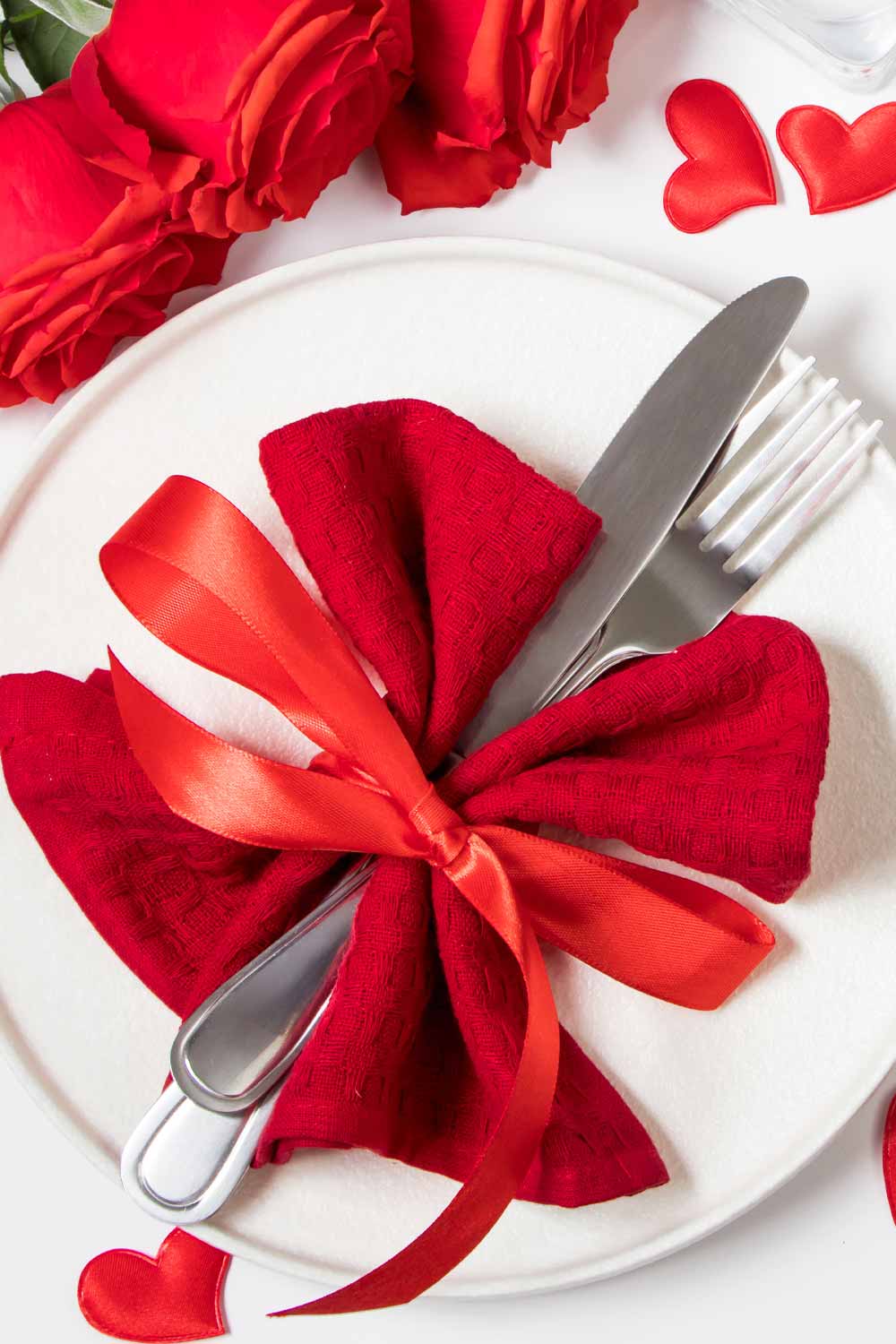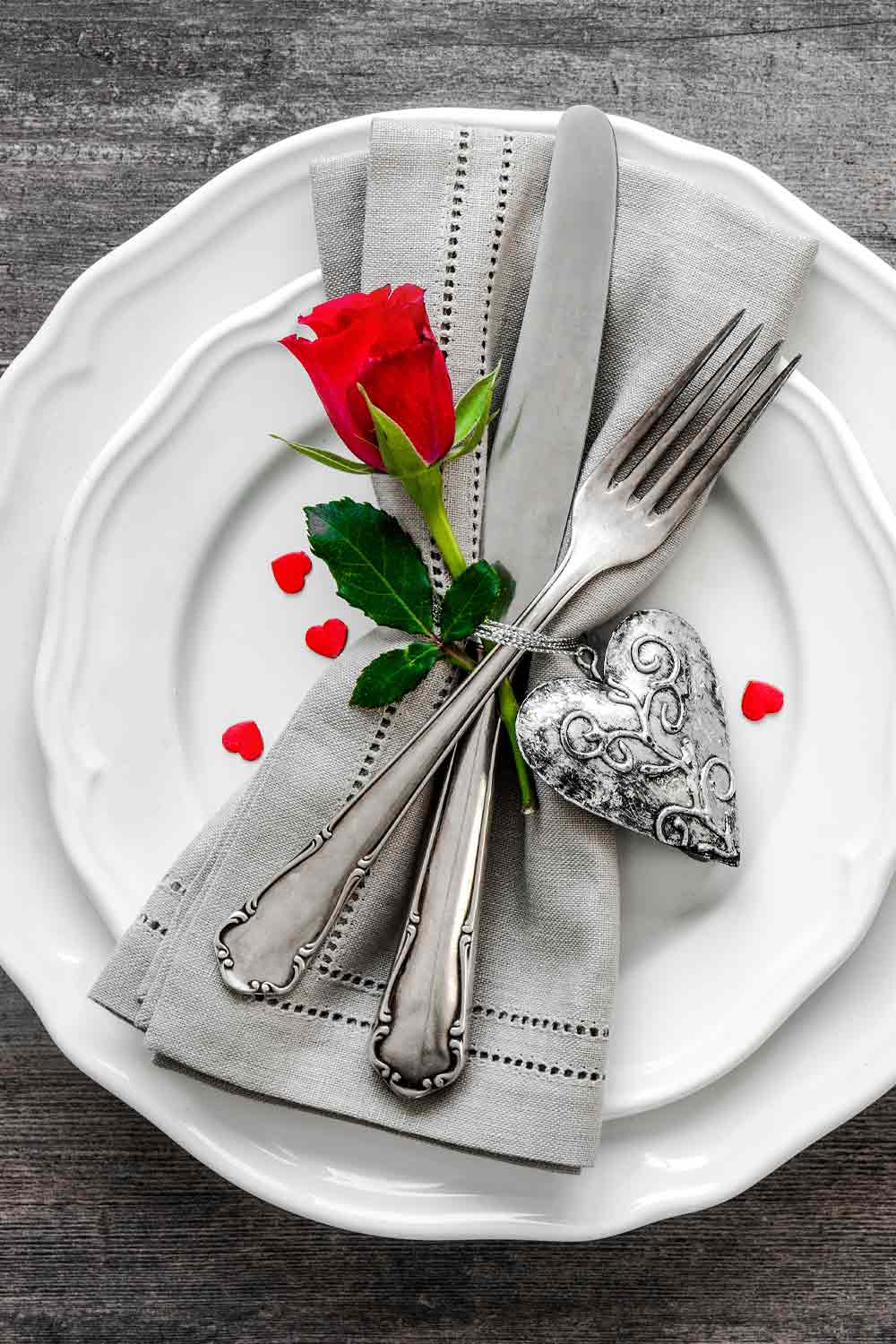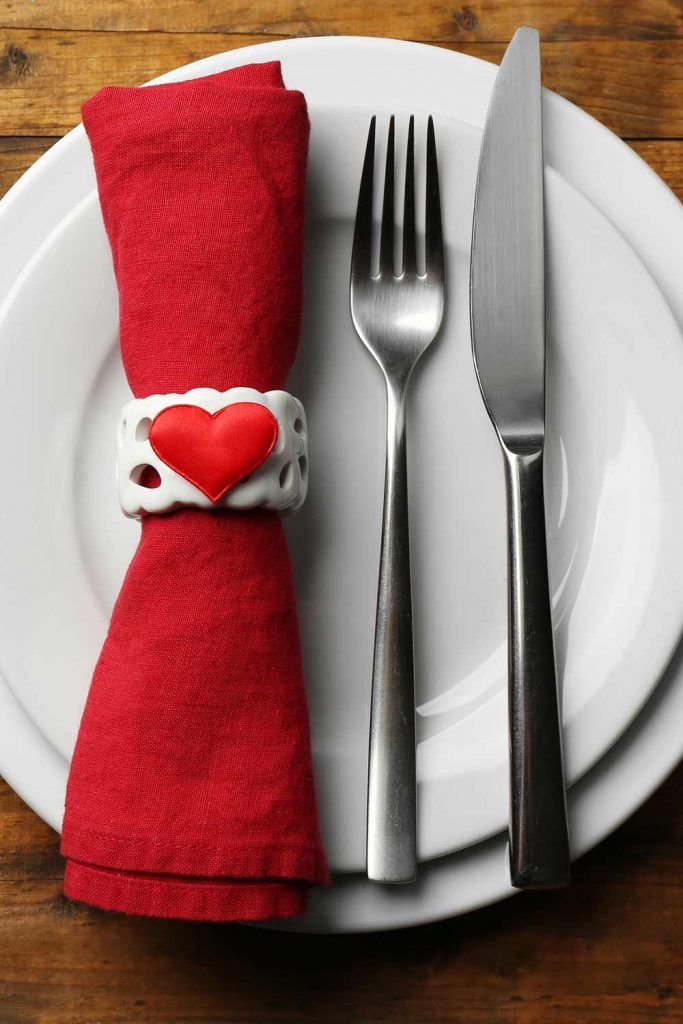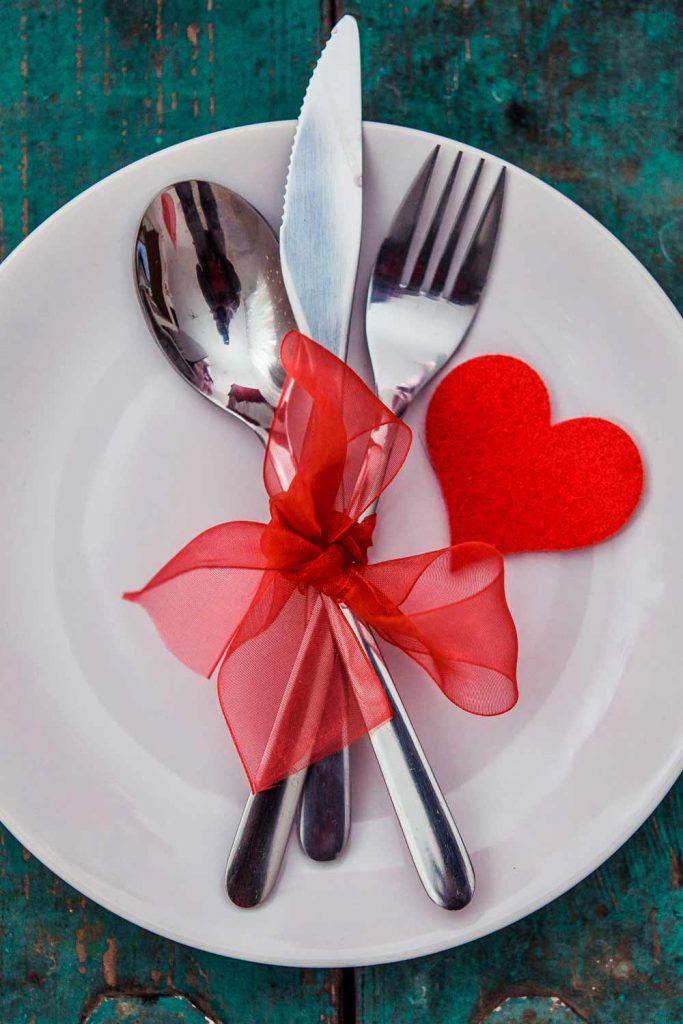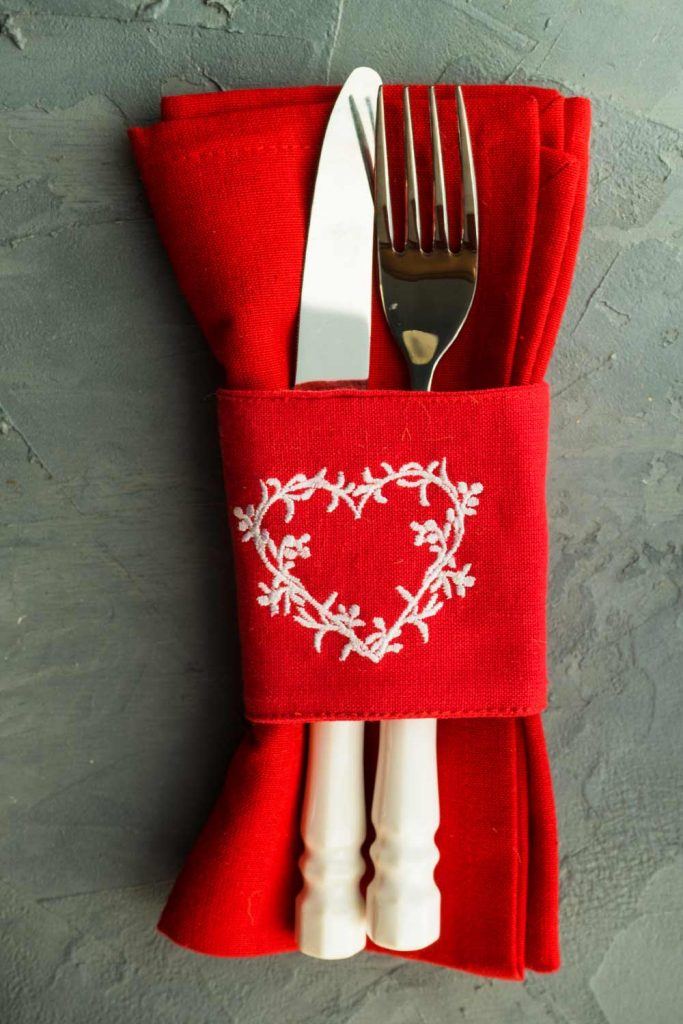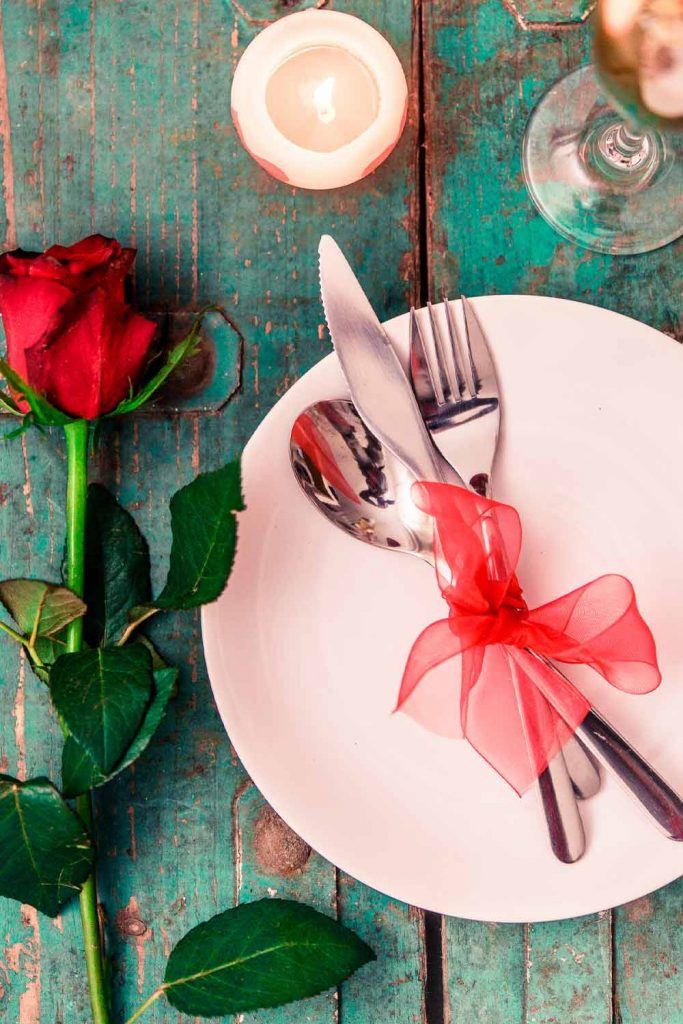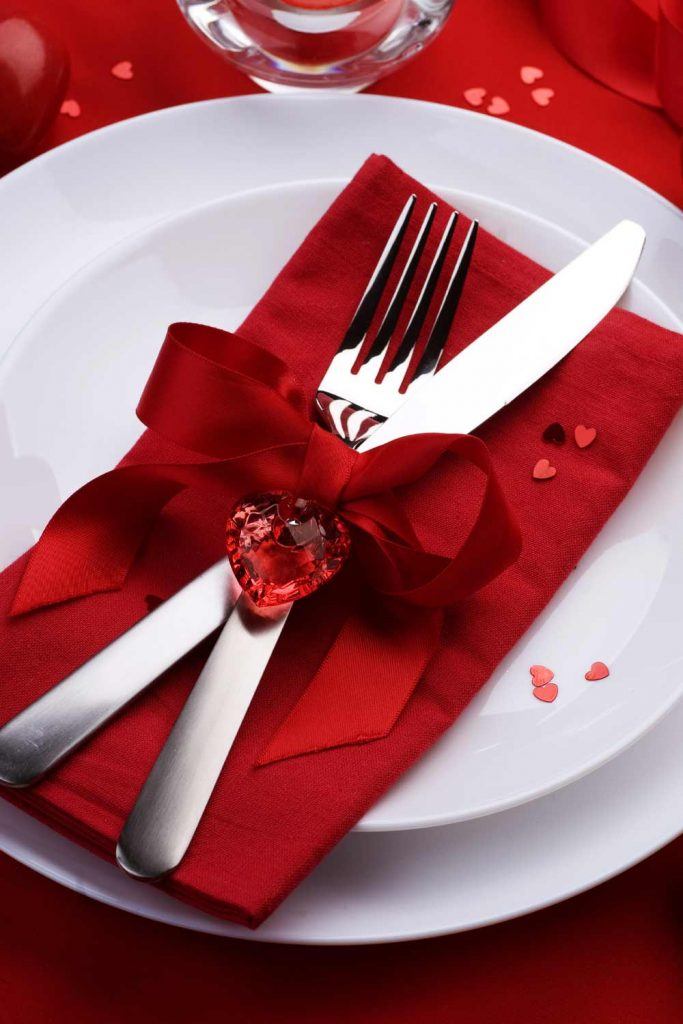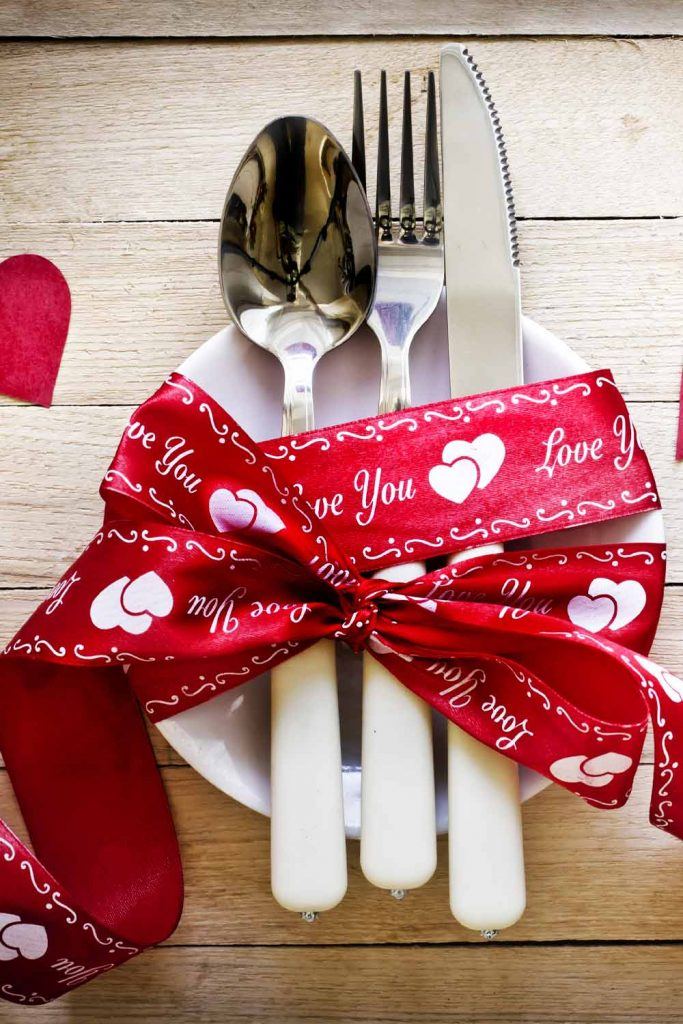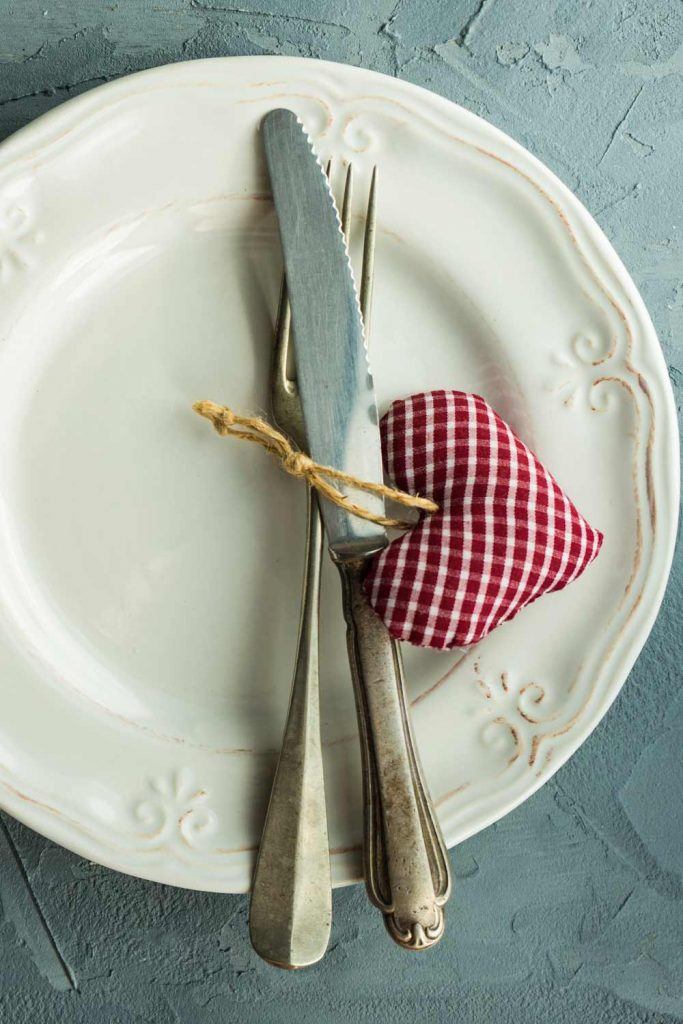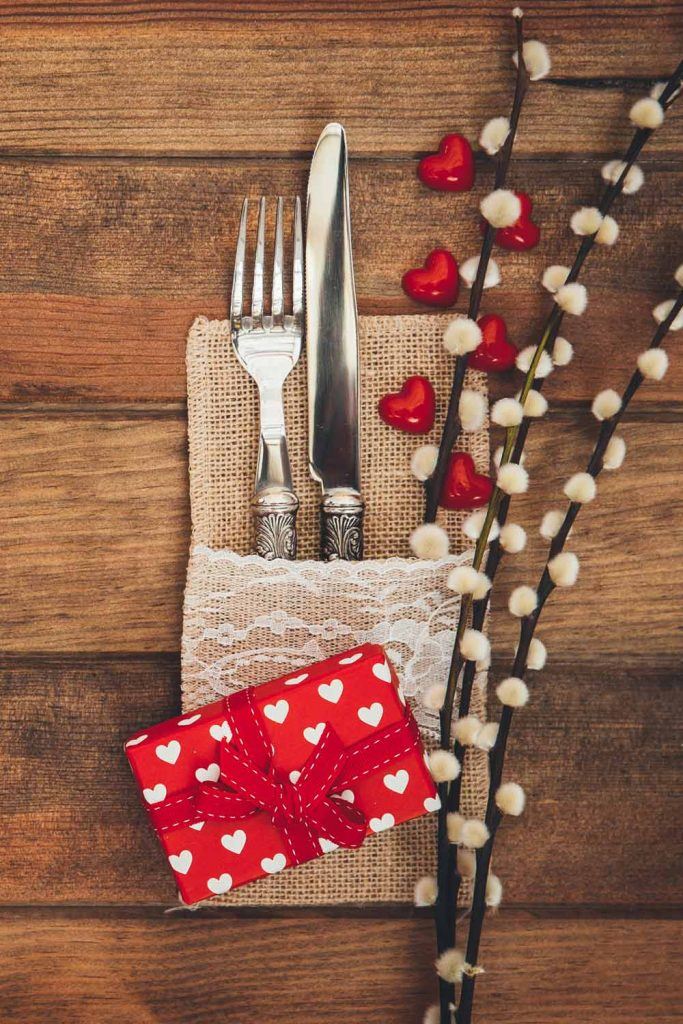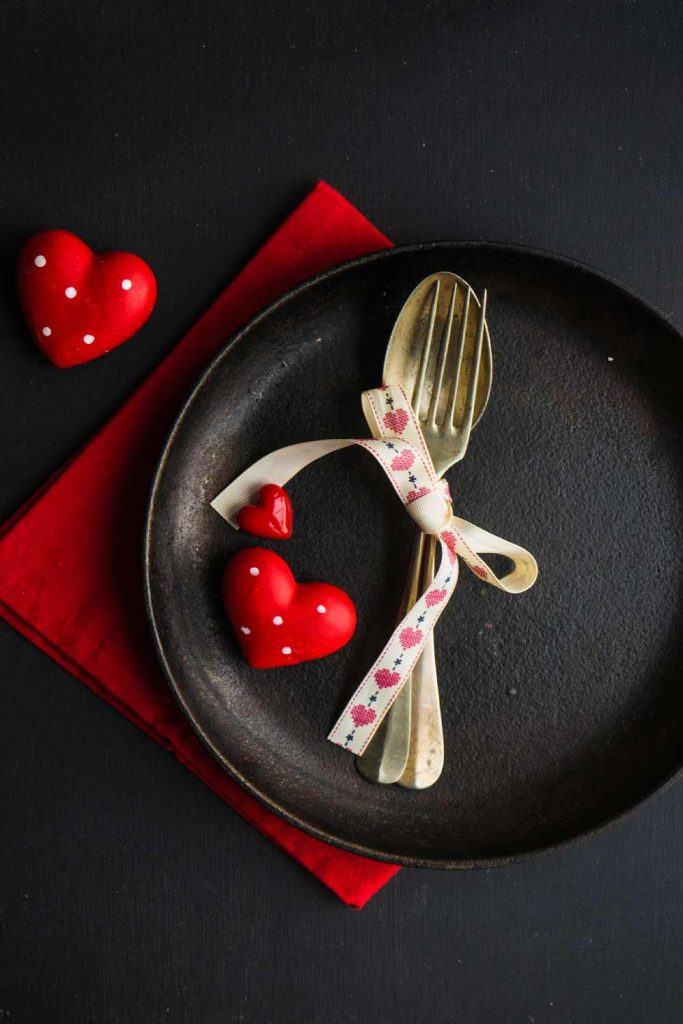 Valentine's Day is the perfect occasion to add a touch of romance to your table setting. One way to do this is by incorporating unique and creative napkin rings. Here are a few ideas to inspire your Valentine's Day table decor:
Use a simple ribbon and tie it around a fresh red rose for a romantic touch.
Create a DIY napkin ring by wrapping a thin wire around a heart shaped bead or charm.
Personalize your napkin rings by writing each guest's name on a small tag and tying it to the napkin with a ribbon.
Use a small piece of natural twine to tie around the napkin, and add a sprig of rosemary or a small branch of cherry blossoms for a rustic yet elegant feel.
Another way to show your love is by making napkin rings out of a love letter or poetry, write or print it and roll it and tie it with a ribbon or twine.
Another idea is to use a small bouquet of flowers, like baby's breath or lavender as napkin rings, it will add a lovely fragrance and color to your table setting.
Napkin Ring Ideas for Wedding
Flower Napkin Ring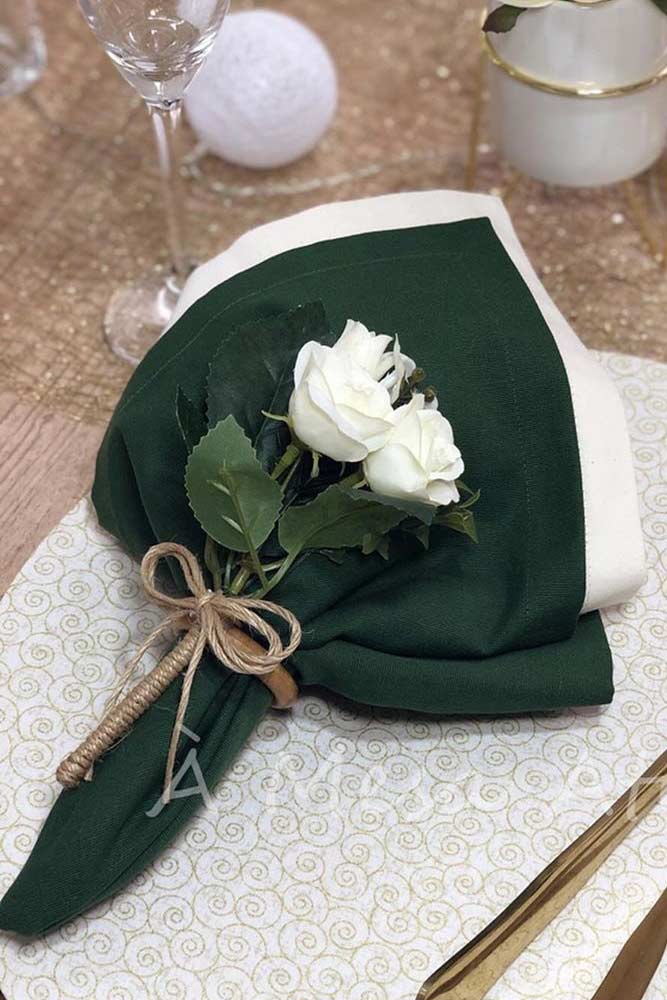 Credit photo: instagram.com/amesaatelie
There is no such thing as too many flowers. If we are talking special occasions here, let's say a wedding - flower napkin rings will only complete the whole set. You do not need to make the rings stand out too much. A tiny floral bouquet will be more than enough.
Heart Napkin Ring Design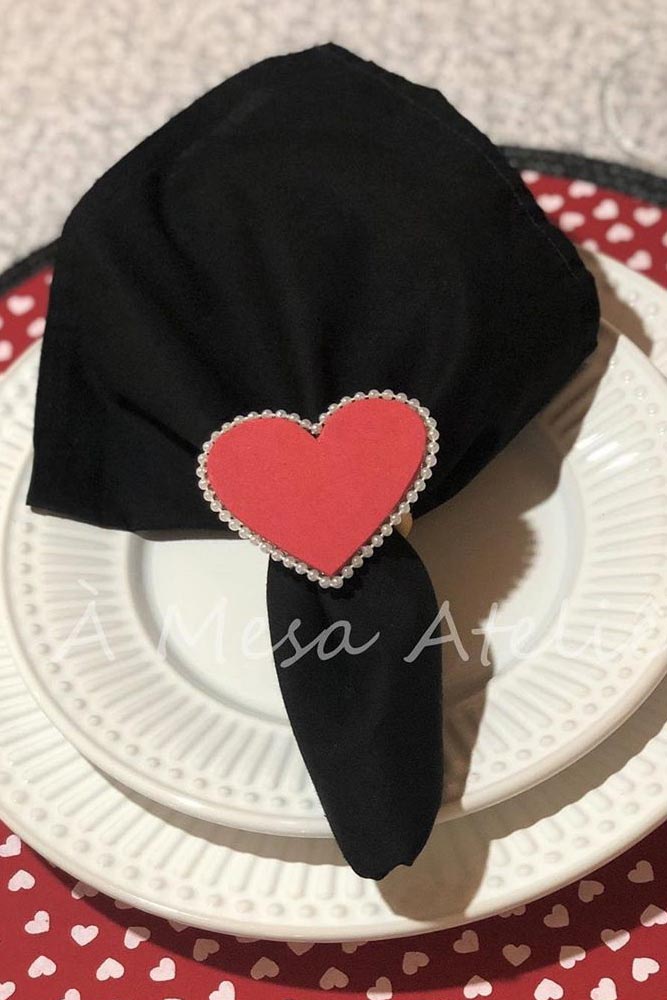 Credit photo: instagram.com/amesaatelie
It has been mentioned that napkin rings are great for special events and your guests will love any mentioned above design. However, you may not always invite lots of guests to set the table. There are dinner-for-two occasions as well. That does not mean that they should go any less served. Through your loved ones, a fancy dinner, and spice the napkins with such a lovely heart. However, make sure that the heart sands out when added to the napkin, the combo of black and red colors would be the best one.
White Porcelain Napkin Rings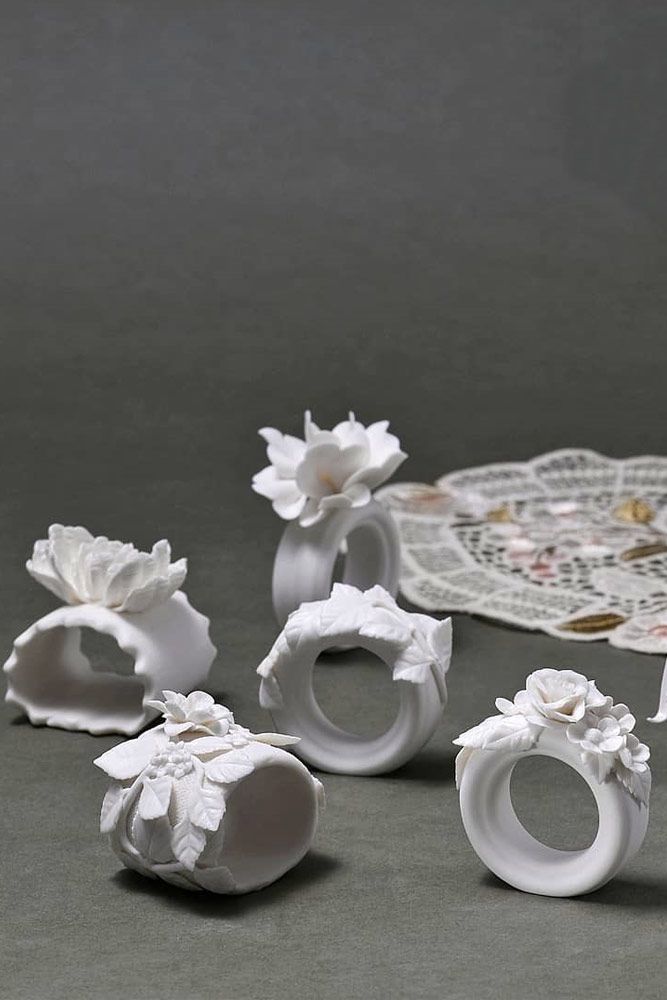 Credit photo: instagram.com/anri.irene_porcelain.art
Sometimes, fresh flowers are not a possibility to be added to your rings. You shouldn't get disappointed in no way. The fact is that porcelain rings with flowers on them are not any less pretty or gentle. Besides they will serve you longer since fresh flowers will wither away with time. What is more, they are so universal that they will fit in both birthdays, holidays and even weddings!
Universal Napkin Ring Ideas for Your Holidays
Silver Crystal Design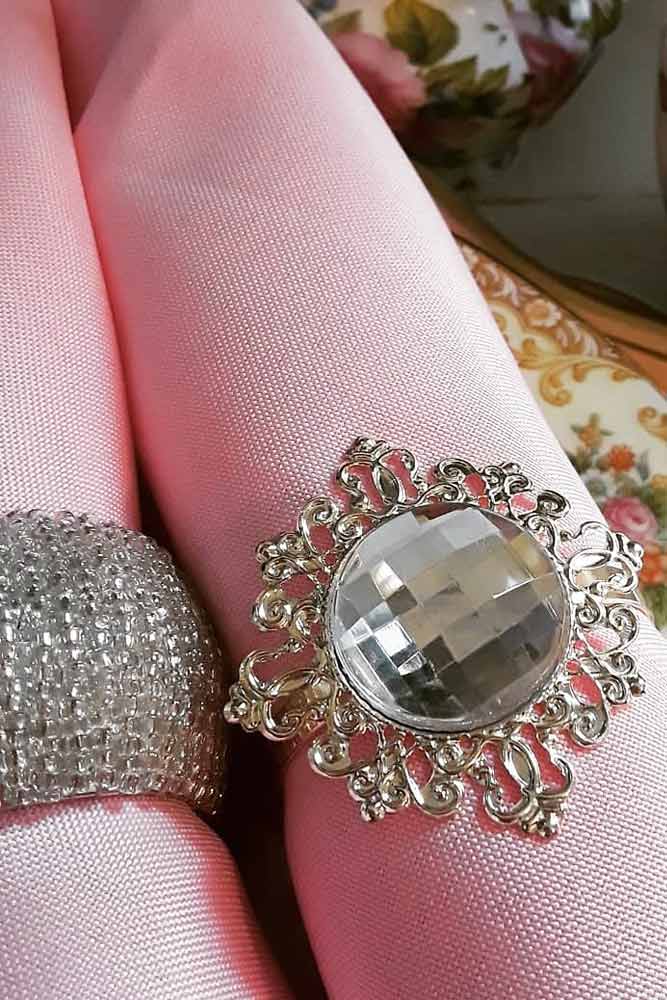 Credit photo: instagram.com/padua.interiors
If being too pompous does not bother you then these silver napkin rings will make you fall in love with them. Any tea party of fancy dinner will glow in another light with the rings like that. However, you need to be careful with the napkin choice, though. You shouldn't make both elements stand out. Pale shades will go well with the silver and crystal, while bolder hues may be too much.
Agate Stone Ring Design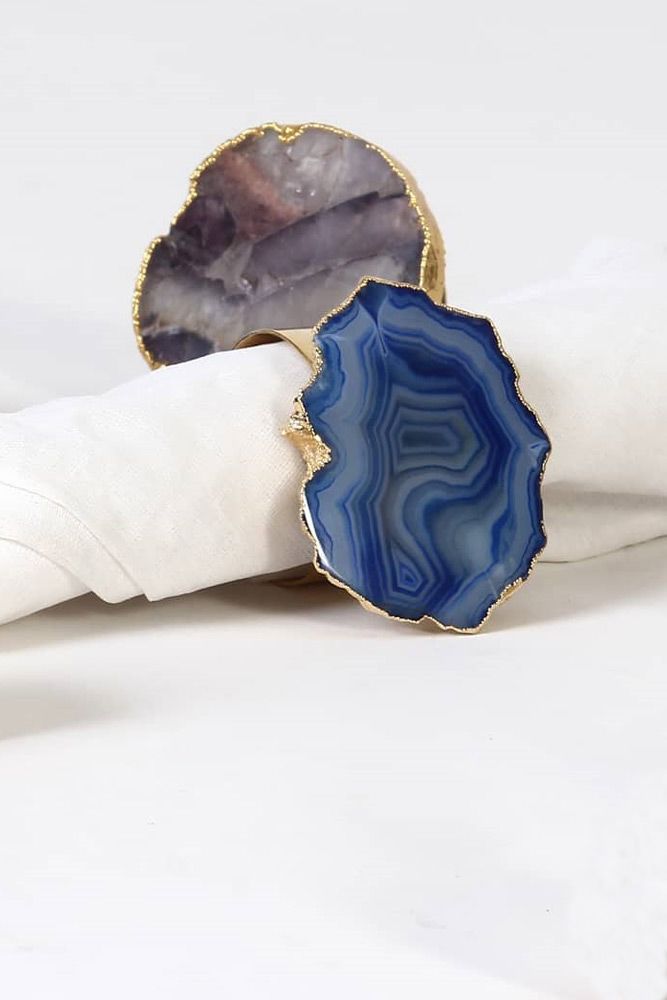 Credit photo: instagram.com/aksfurniture_india
We have mentioned it in the beginning that a long time ago, napkin rings were a lot more than just the table décor element. These agate stone rings prove the idea. Surely, they look luxurious and rich. Besides, the uniqueness and the taste they are made with would steal anyone's attention so that there may be no additional décor needed.
Metallic Figured Rings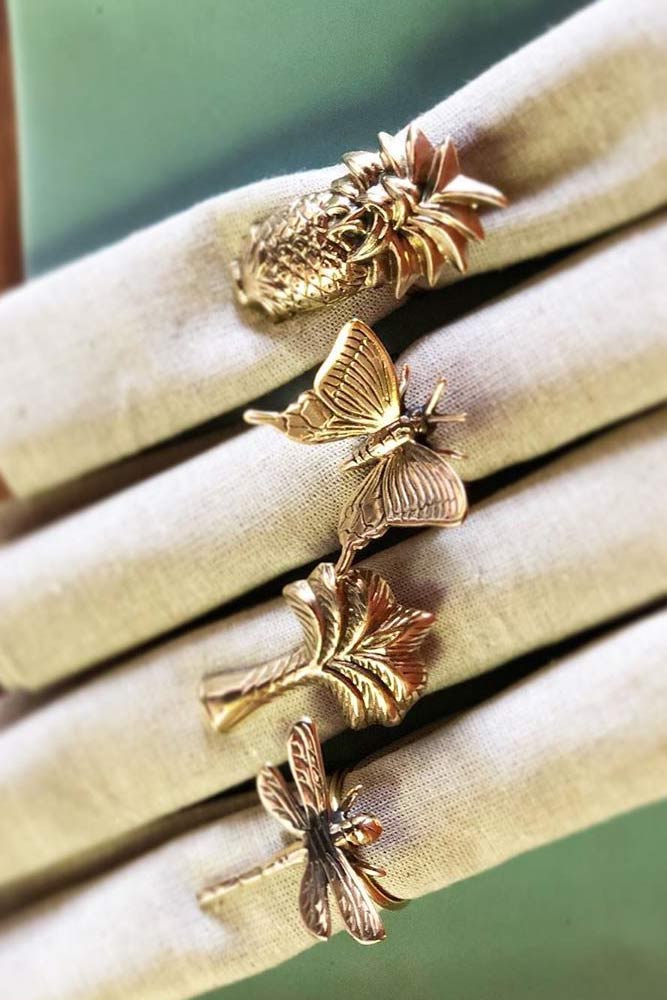 Credit photo: instagram.com/cargabali
If you think that all of your rings are supposed to the same-look – we are going to prove you wrong. The thing is that be it pineapple napkin rings or butterfly napkin rings, they will look great as long as they form the same set. Can you imagine how fun it will be for your guests to see that everyone has a special napkin ring entitled? Besides, they are so fantastic that no one will be disappointed, we can assure you!
Twine Personalized Ring Design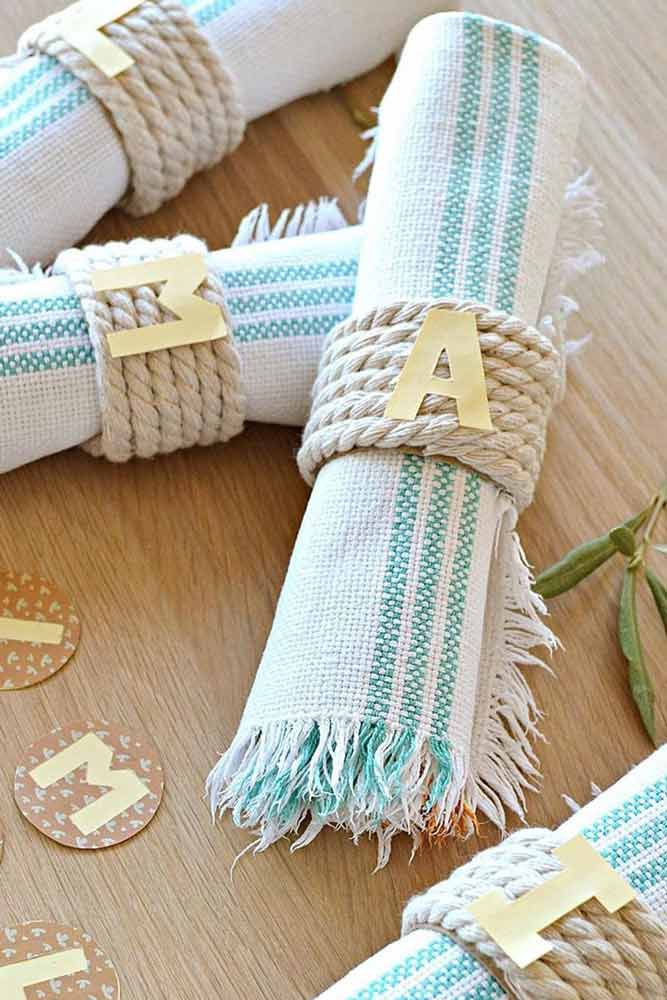 Credit photo: instagram.com/leonor.com.amor
Do you have the full list of the invited guests? Perfect! You can come up with monogrammed napkin rings to surprise them all. In fact, you can make any set of rings turn into a personalized one. All you need to do is to cut out the required letters and stick them onto the ring. Simple and beautiful!
We are sure that you are one of those ladies who forgets about the napkin rings every time she sets the table. Besides, you may not be aware of what to opt for when a certain holiday comes. Well, you have come to the right place, we will guide you in the right direction in no time!
FAQ: Napkin Rings
What is the purpose of napkin rings?
Napkin rings are decorative round elements that are designed to hold a table napkin or serviette neatly on a dining table. First appeared in France in the beginning of 19th century, and quickly spread among the bourgeoisie. Originally, it used to be a hygienic way to assign a separate napkin to each guest.
How do you put a napkin in a ring?
Lay the napkin flat on the table with a good side facing down: the shiny side or the side with the pattern.
Fold the napkin in half into a triangle shape.
Pinch the middle of the napkin with one hand and with your other hand slide it down the napkin.
Hold the napkin tight then with your right hand pick up the napkin ring and place the napkin ring about halfway down the napkin and open up and spread out the layers of the napkin.