Don't Be Scared To Show Off Your Curves On Hot Summer Days In These Plus Size Dresses
If you have a fuller figure and do not know what to wear in the summer, go shopping for plus size dresses. Remember that you can look fabulous no matter what you wear.
Photo 1-6: Girls in Plus Size Dresses
Source: The Curvesandconfidence, The Additionelle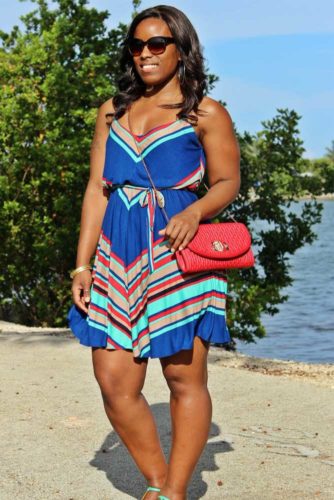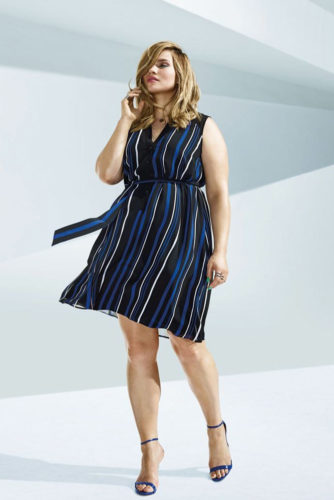 We have chosen 24 dresses that make plus size women look amazing.
Source: theresaprado via Instagram, The Swimsuitsforall, The Trendycurvy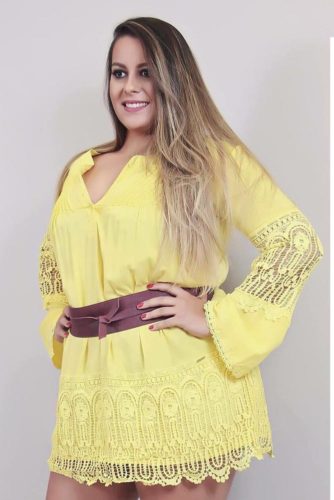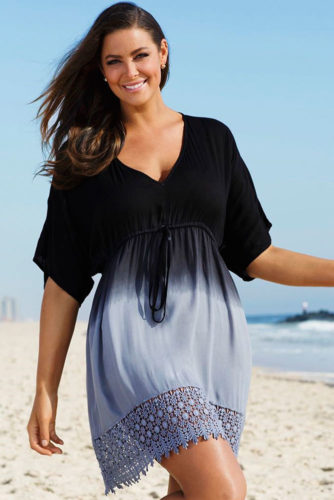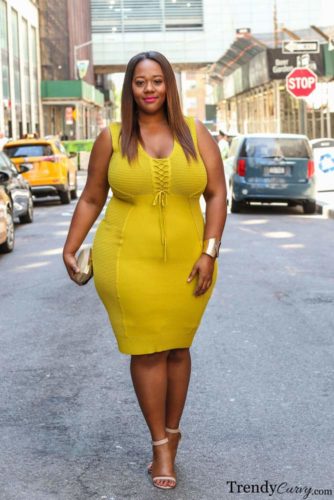 Photo 7-12: Girls in Plus Size Dresses
Wearing a dress is the best way to show everyone that you love your body the way it is. You should not be ashamed of your plus size clothing ideas. Luckily, the movement for body positivity has hit the mainstream. It is global now. People should stop judging women for the size.
Source: ohwizeone via Instagram, The Musingsofacurvylady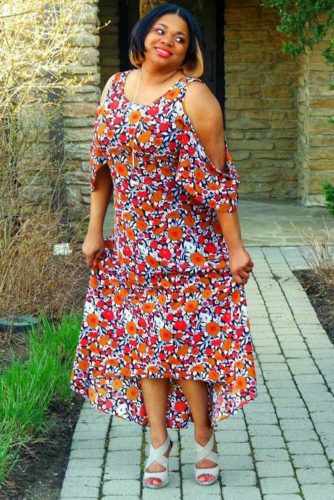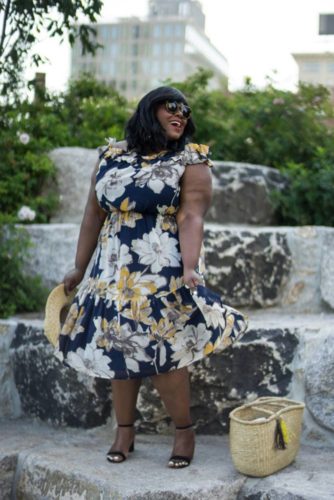 Are you looking for plus size prom dresses? Look at that pastel dress! It will be perfect for a night out. You can wear eat to have drinks, dinner, and go dancing. It is also nice to wear it when you go on a date.
Source: The Forever21, hayet.rida via Instagram, The Curvesandconfidence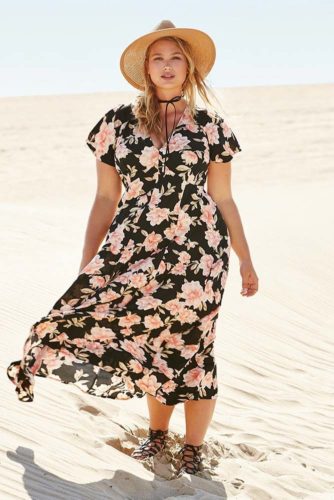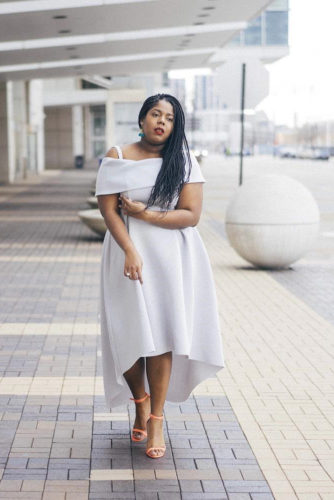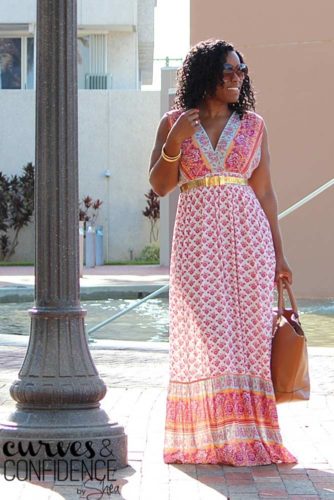 Photo 13-18: Girls in Plus Size Dresses
There is a misbelief that plus size women do not look good in fitted items, such as jeans or bodycon prom dresses. However, who is entitled to decide which body size is perfect? It is impossible to define the word perfection. In reality, a plus size woman can put on any clothes she wants and be attractive.
Source: marcelabaccarim via Instagram, The Rue107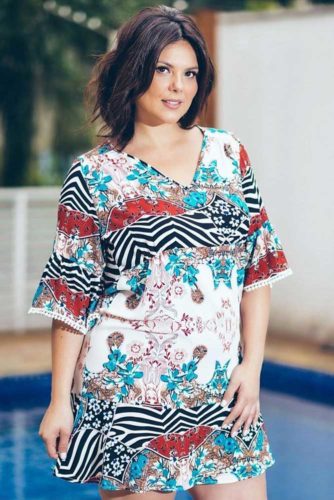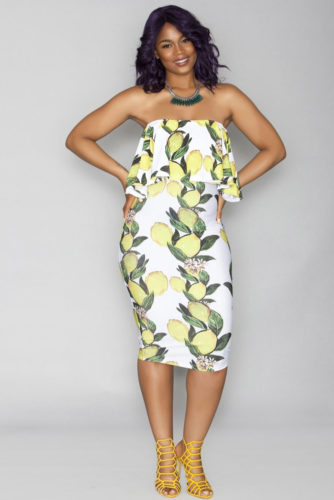 Strapless dresses look very pretty, and they are trendy now. However, do not buy sack dresses. Even though they fit plus size women, they are not convenient to wear.
Source: iambeauticurve via Instagram, naturallyfashionable via Instagram, Instagram.com/girlwithcurves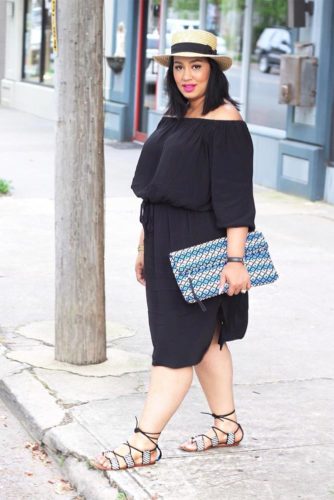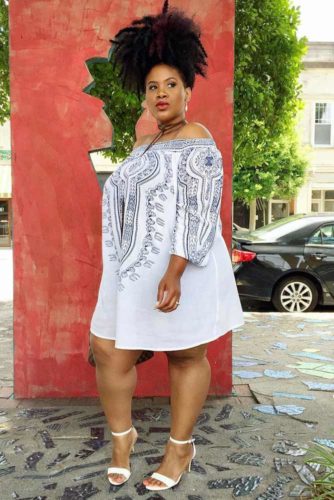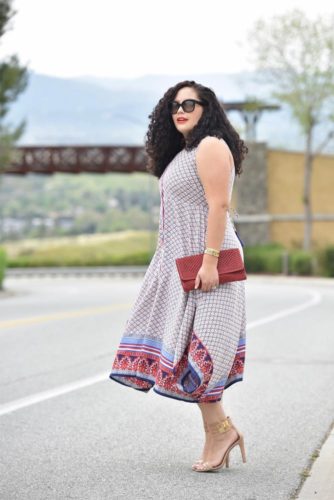 Photo 19-24: Girls in Plus Size Dresses
It is a well-known fact that black slims you. But who cares? It does not mean that plus size women should wear black all the time. Every woman needs bright colors sometimes. Bright colors bring you happiness and light, especially when you are in low spirits. Considering that colors are so influential, it is illogical to choose only one.
Source: The Girlwithcurves, The Asos, nazirasacasa via Instagram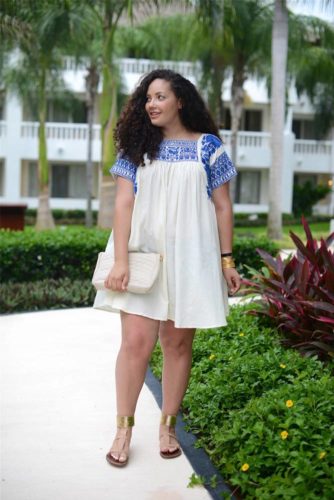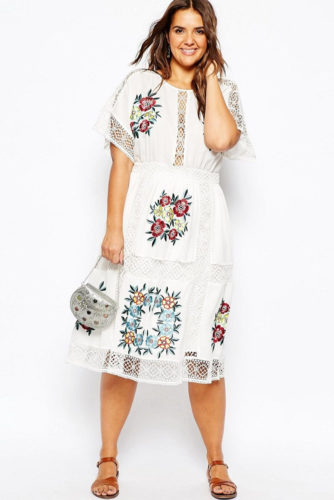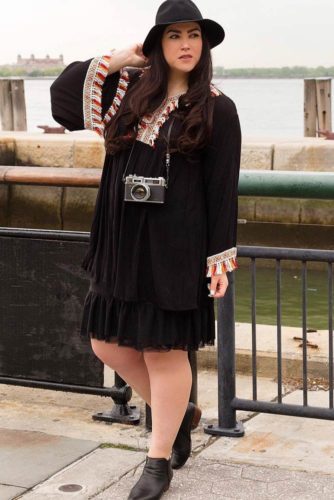 Maxi dresses make curvaceous figures look stunning. Having such a figure as well as showing it off is no shame.
Source: societyofharlow via Instagram, trienadeniese via Instagram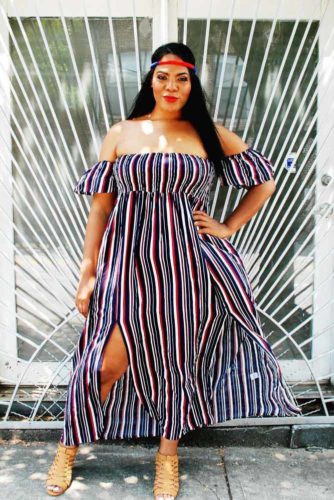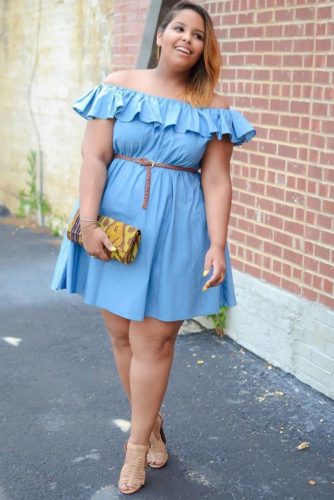 FAQ: Plus Size Dresses
Is city chic only plus size?
City Chic is designed for plus size dresses, from work clothes to formal wear and party wear.
What dresses look best on plus size?
Plus-size A-line dresses composed of stronger fabrics like cotton, rayon, denim, and polyester should be preferred over flowing, clingy options like silk or satin by full-figured ladies. The plus size dress's flattering characteristics are ideal for all body types thanks to the stiffer materials that keep the dress's shape.
Can plus size wear oversized?
Yes, you can opt for oversized fashion trends created for +size ladies: oversized fashion or plus sizes.
Was this article helpful?