The summer is right around the corner; that is why it is time you start thinking about your swimwear. Of course, you may have lots of swimsuits in your possession; however time does not stand still, and new trends are appearing all the time. That is why we took the liberty to gather all the sexy bikini ideas that are going to be on the edge of popularity this season in one place. We are more than sure that among these fancy ideas you will undoubtedly find something that will suit you perfectly.
High Waisted Bikini
Source: bikinidolls via Instagram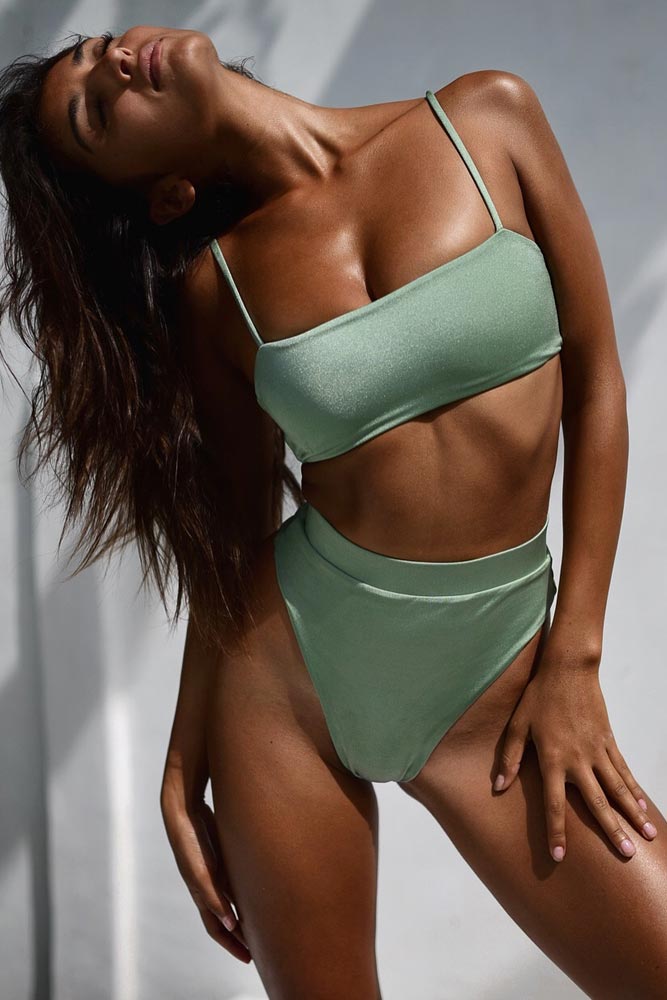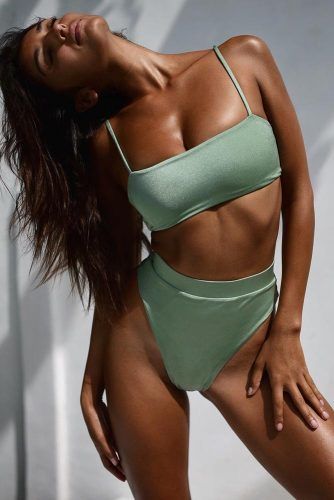 If you are looking for a trendy, sexy and not over the edge revealing swimming suit, we may have an idea in mind. The thing is that a sexy high waisted bikini is something that most ladies will opt for this season. However, aside from the bikini type, there is something else to pay attention to – the coloring. Pastel hues are very popular these days, besides they reflect tan like nothing else. If that is what you are looking for – we are more than happy to assist! One more thing, such a bikini will suit you best if you have small boobs and a straight or pear body type.
Halter Neck Sexy Bikini
Source: khassaniswimwear via Instagram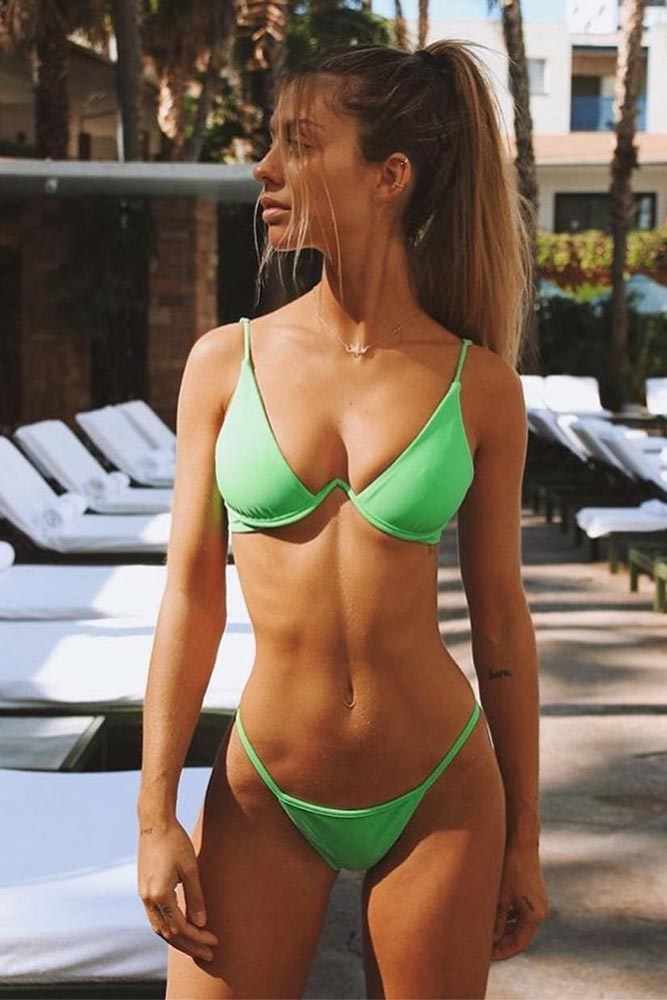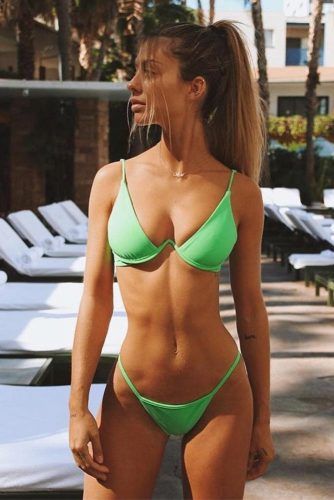 Very often we pay attention to the coloring, the style, and some other things when it comes to the proper bikini, but there is one thing we leave out. That left out thing is indeed the essential one, but you may come to realize it a little bit too late. The idea is that women with large breasts need to think about the support that the top part of the swimwear will offer them. In times like that, halter neck bikini with underwire comes genuinely irreplaceable. Women with hourglass figure swill look marvelous sporting such a bikini!
Triangle Bikinis
Source: paris.jacobson via Instagram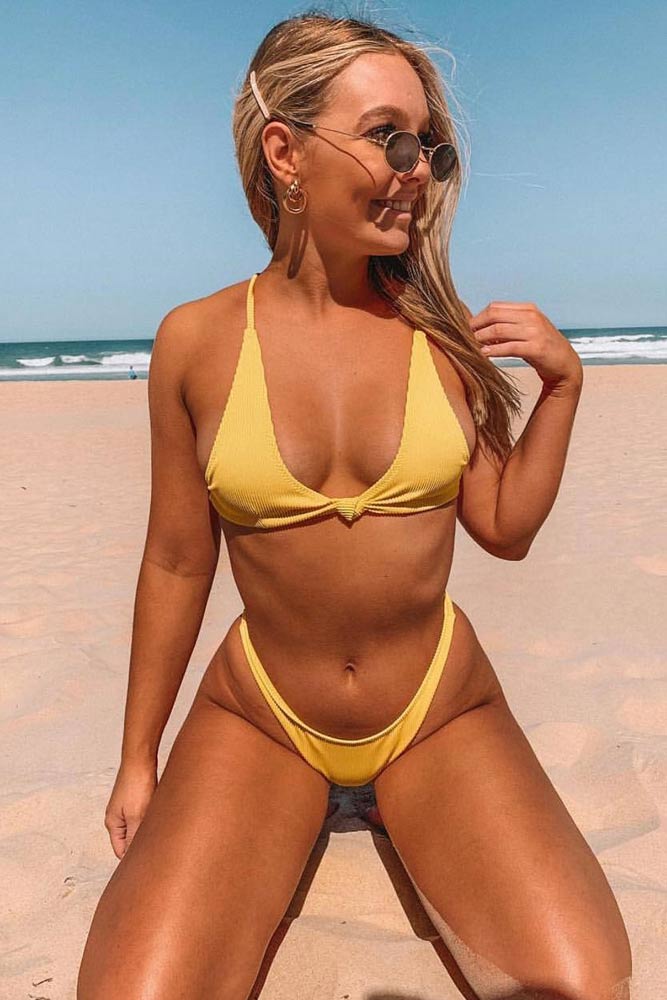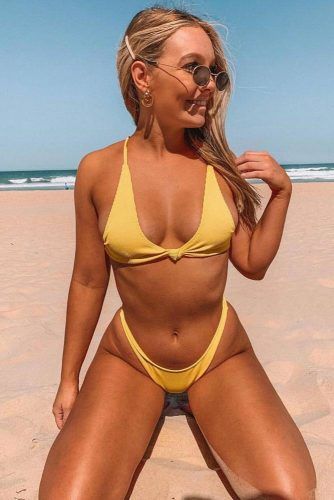 The truth is that triangle bikinis are super-hot looking and not all the ladies will be bold enough to sport it. However, those who will, will be catching amazed and adoring glances no matter where they go. If that is what you aim at then, this is the bikini you need to give a thought to, that is for sure! Athletic women look breath-taking in such bikinis!
Push Up Sexy Bikini
Source: juliya_s_tihonenko via Instagram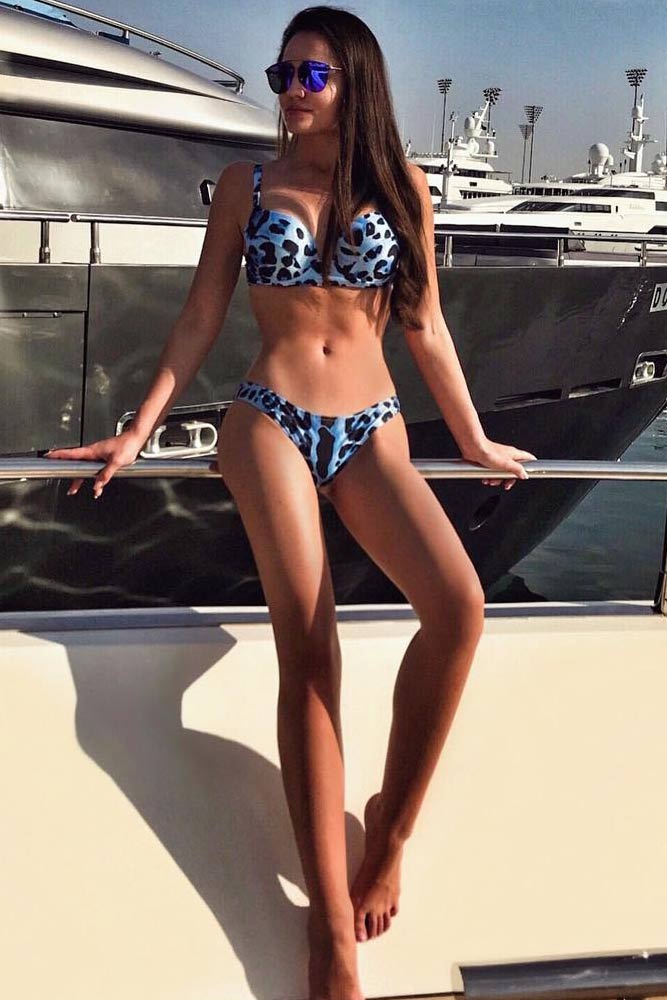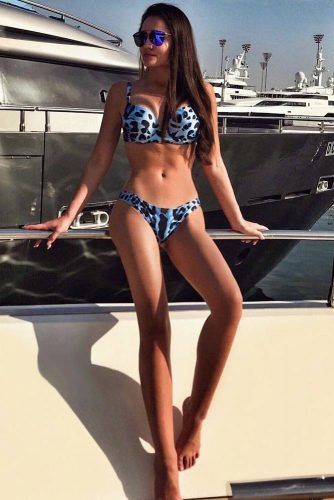 There are many women that prefer their bikinis to be quite similar to the regular underwear they pull off on a daily basis. Push up bikini belongs to those particular women's bikinis, there is no doubt about it. However, even though it is very simple and usual looking that does not mean that it is not trendy or impractical. On the contrary. Just the same as with the halter bikini type, this one will offer you proper support if necessary as well as an unlimited range of designs to choose from. Besides it is one of the best ways to show off your hourglass and athletic figure off.
Flounce Bikini
Source: barbarabrigido via Instagram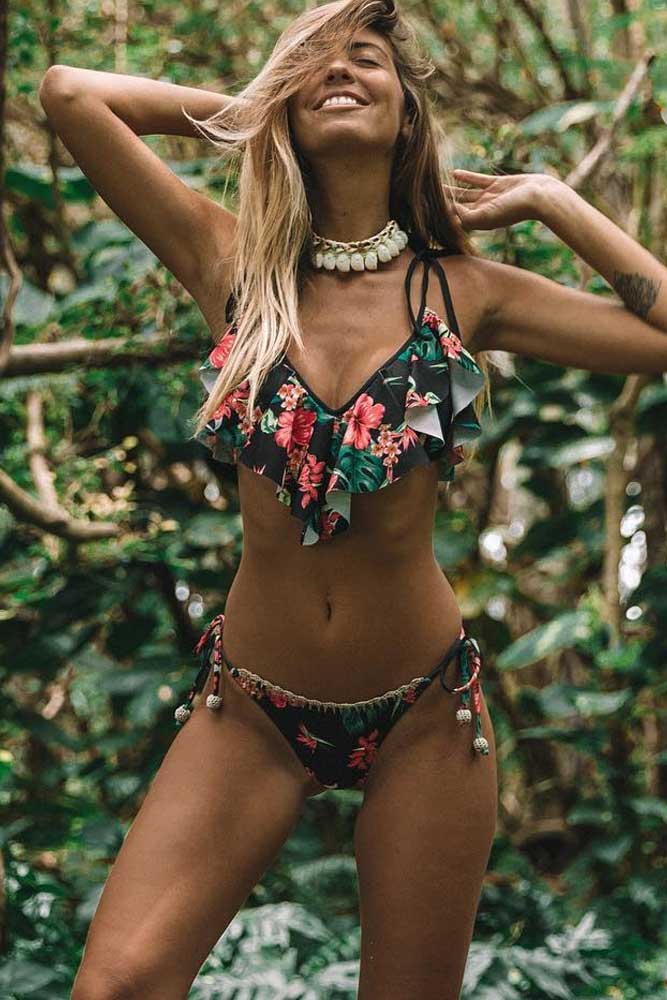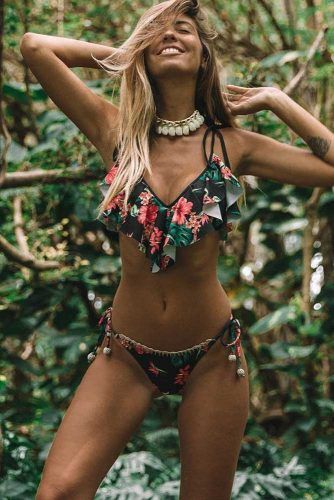 It is only natural that most women long for cute bikinis when the season comes. Luckily, we have it covered for you too! The truth is that there is nothing sweeter and more gentle than flowers, that is why floral flounce bikini is that perfect option for you to consider. What is more, there is a hidden trick to such a type of bikini. The flounce top will add up to the breast size so that your breasts will appear larger and in some cases, this additional feature matters greatly.
Sport Sexy Bikini
Source: bikinidolls via Instagram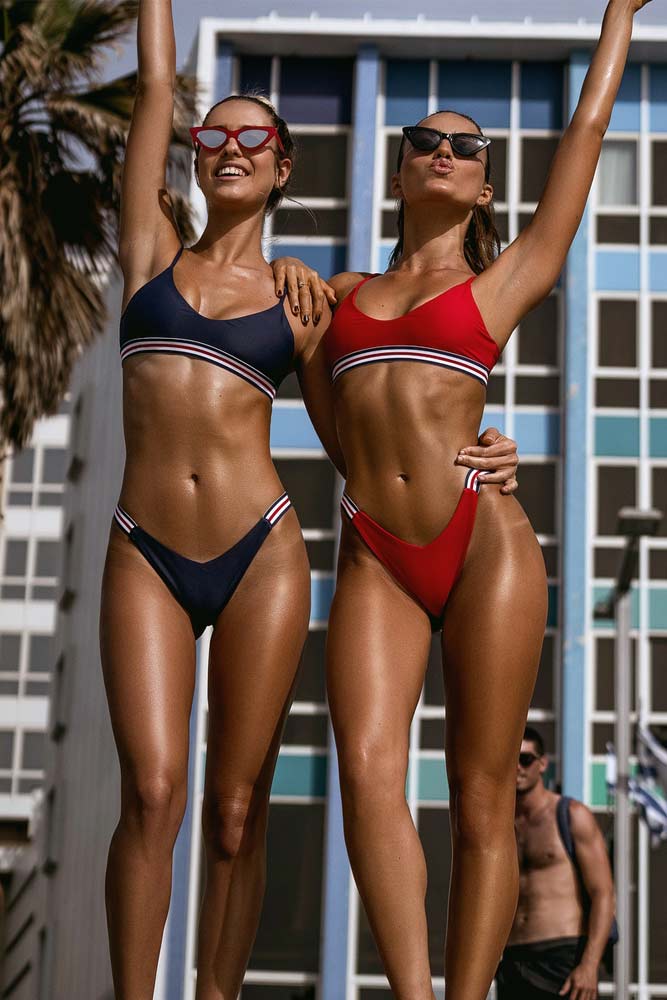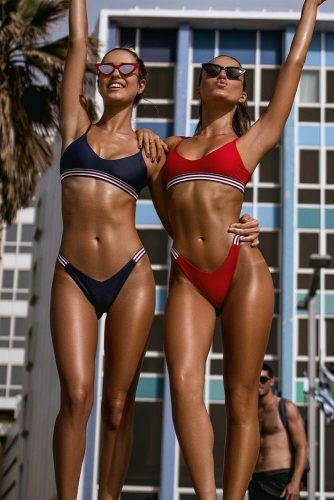 Sports bikinis can be hot bikinis as well. If you are a sporty and athletic type of girl with an hourglass figure and you would like to kill two birds with one stone, this is the kind of bikini you should at least consider. The fact is that you can carry out your morning workout routine and then enjoy the waves without a need to change!
Minikini
Source: paris.jacobson via Instagram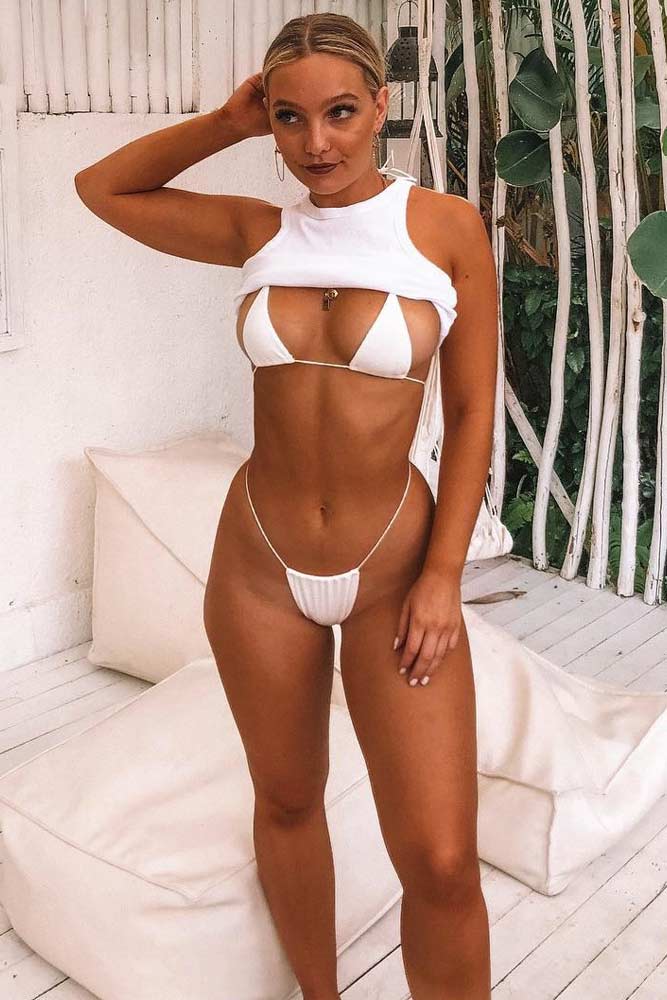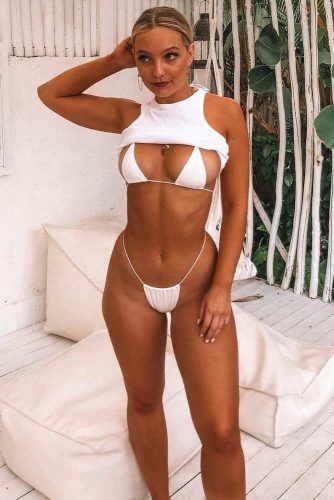 Minikini is a kind of bikini that only the boldest of you will dare to try out and then go out wearing that much fabric. However, on the bright side, wearing such a bikini will grant you fabulous tan since there is so little covered area. In case you have always been thinking about trying something unusual this may be your perfect opportunity. Besides, this is the ideal bikini type for those of you with big breasts.
Bandeaukini/Strapless Bikini
Source: annaswim via Instagram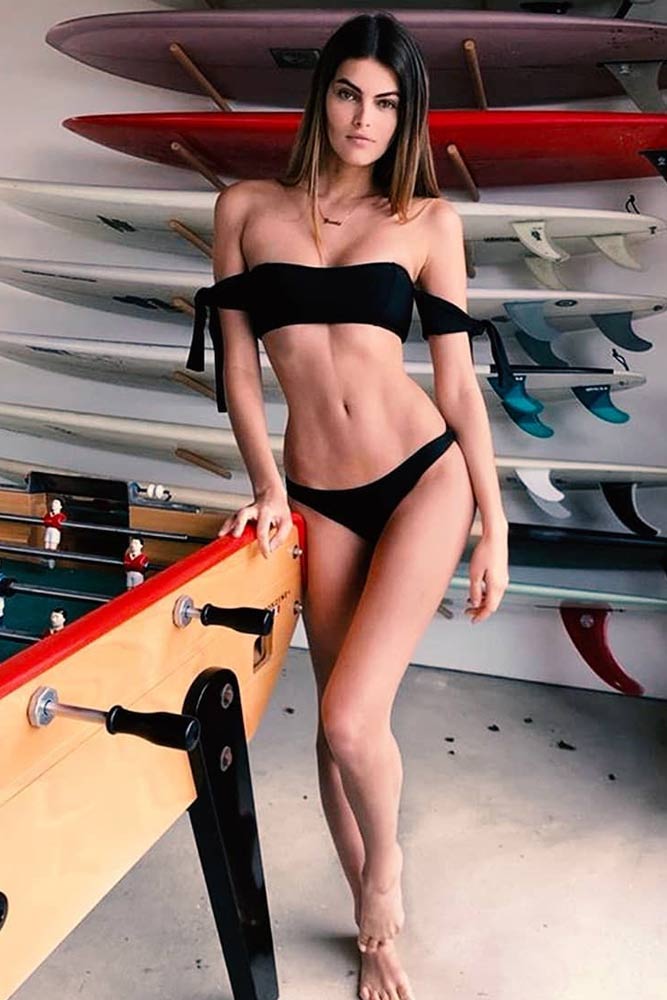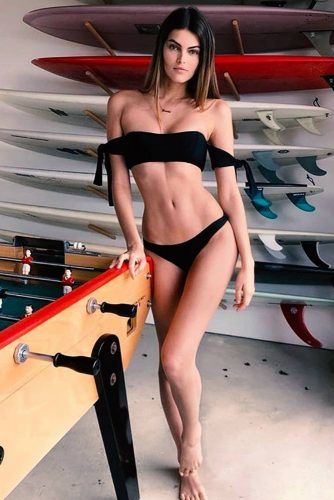 In case you are looking for a sexy black bikini, we have something special in store for you. The thing is that this more like a piece of art than just a bikini. It is so sensual and beautiful looking that many of you will not be able to resist the temptation. However, you need to keep it in mind that strapless bikinis suit those with hourglass figures best.
Sling Sexy Bikini Design
Source: myjolieswimsuit via Instagram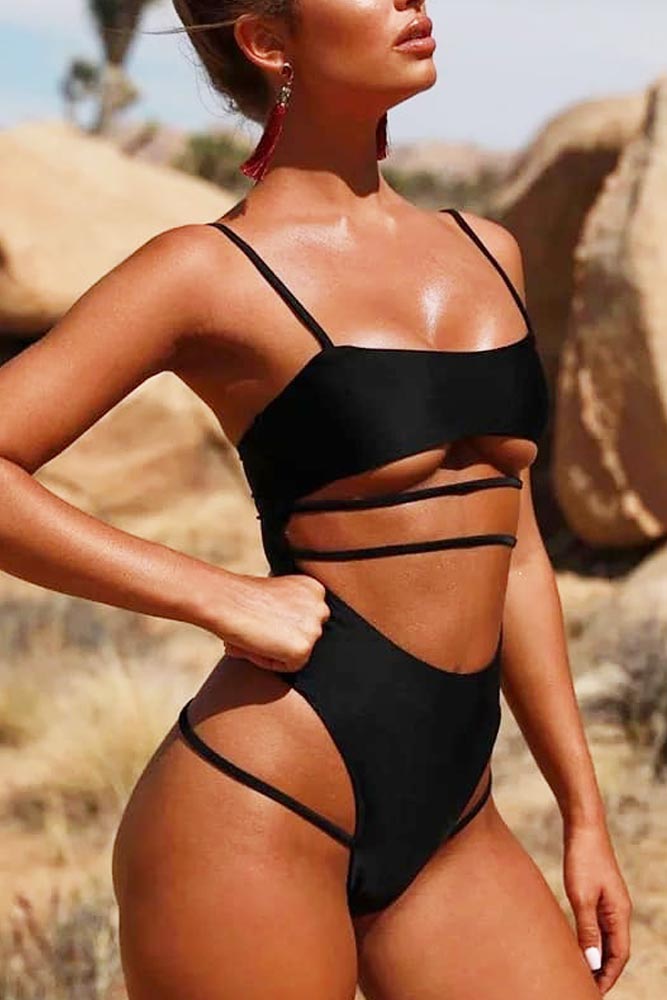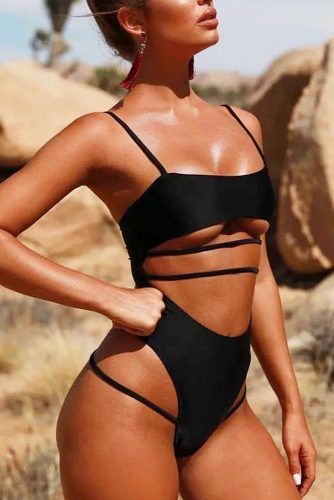 It is quite apparent that athletic women wish to show off most of their gorgeous bodies while enjoying the sun in the summer. If you are one of them, then this intricate sling bikini will suit you like nothing else. It needs to be noted that such a sexy bikini will also accent your hourglass figure in the best way possible.
String Bikini
Source: sofiajamora via Instagram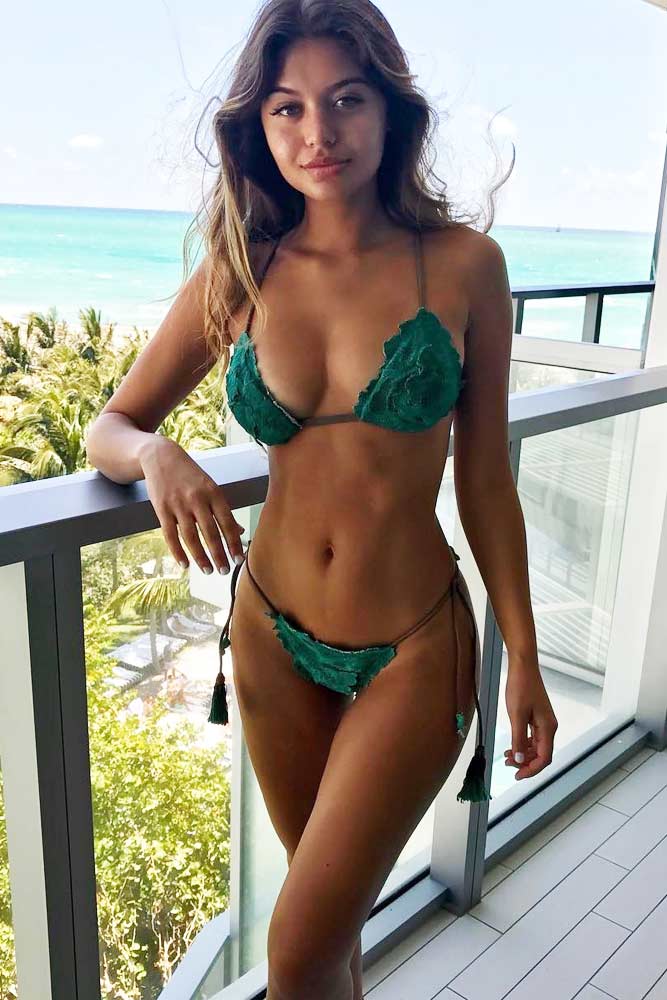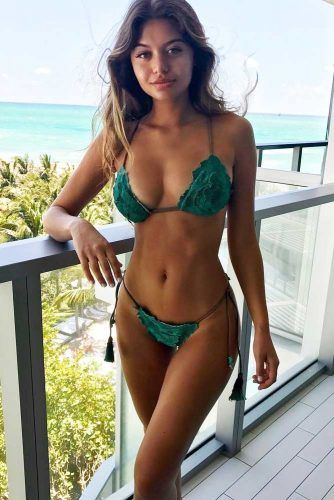 The string bikini is not a recent trend it has been in for a while not; however it does not lose its appeal and sensuality. The fact is that this type of bikini is designed to attract adoring glances and heat things up even when you are simply enjoying your time at the beach. The truth is that women with hourglass figures look exquisite in such bikinis.
Monokini Bikini
Source: emilyrosehannon via Instagram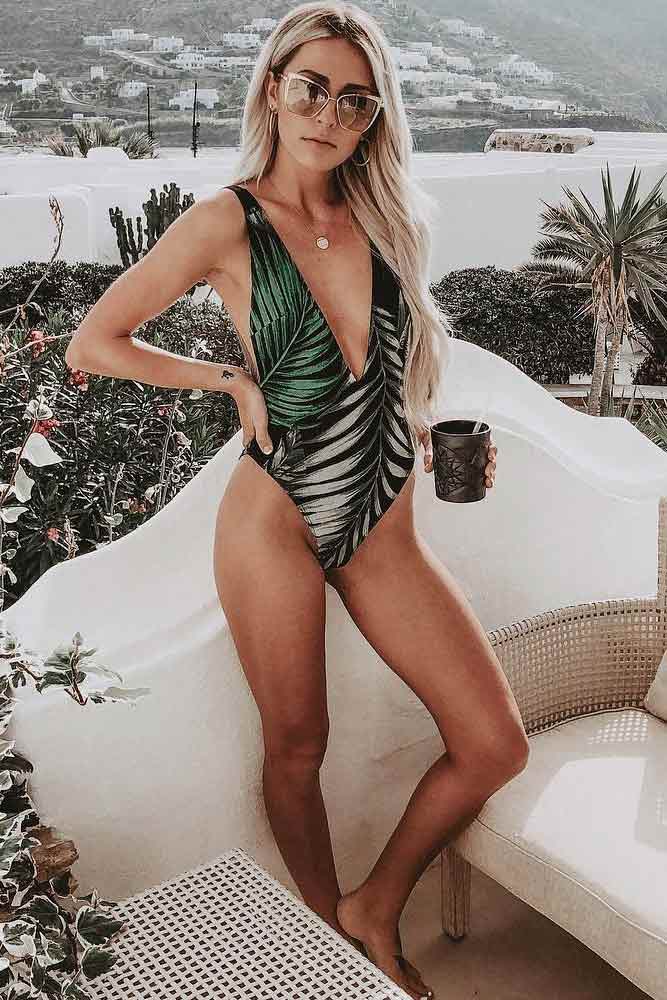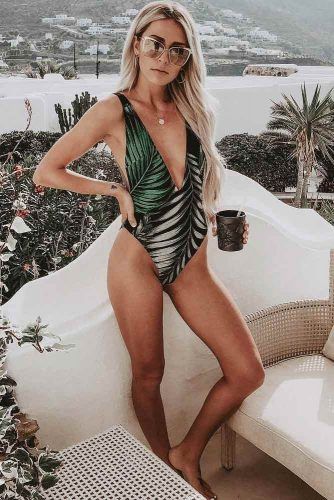 Very often women are looking for a sexy one piece bikini if that is your case – you have come to the right place! Aside from the fact that such a bikini is super sassy, it is also designed to accent particular figure shapes. The point is that women with pear figures look very impressive and hot sporting such a bikini.
High Neck Bikini
Source: lolliswim via Instagram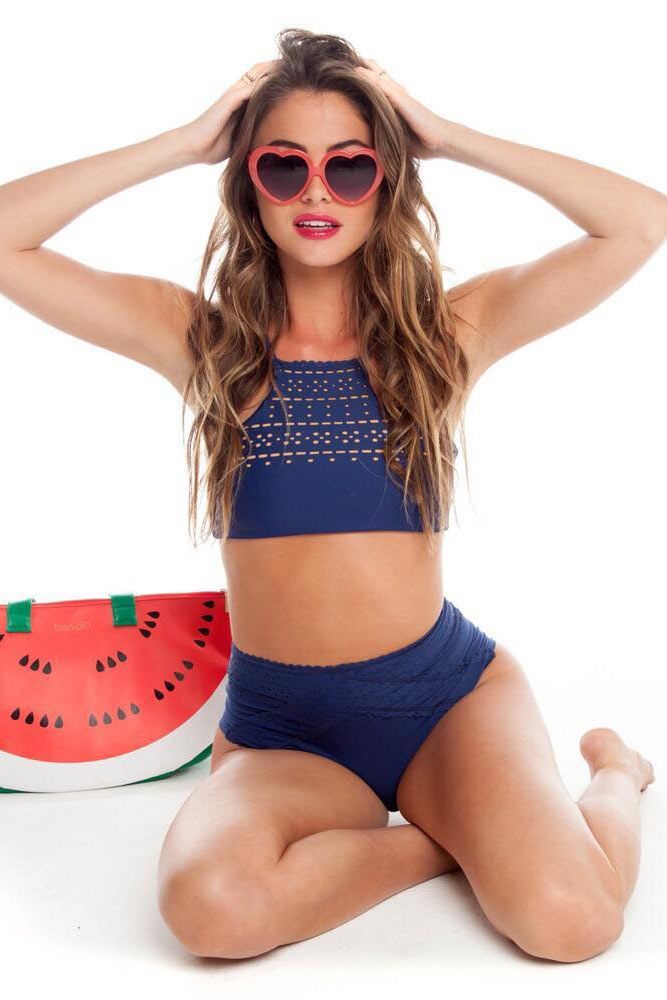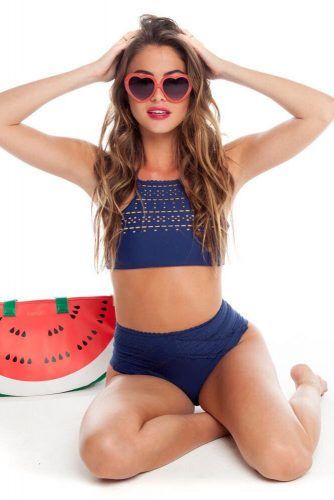 Of course, there are lots of other things to do at the beach other than just sunbathing. If you are into surfing or another related type of summer sport, then you need a bikini that will stay in place most of the time. High neck bikini is that exact type that will offer you that precise coverage so that you can give in to your favorite sport without the fear to lose your bikini. However, women with small breast may be a little cautious of this particular kind since it may be not that flattering for them.
Skirtini
Source: youngaristocratswim via Instagram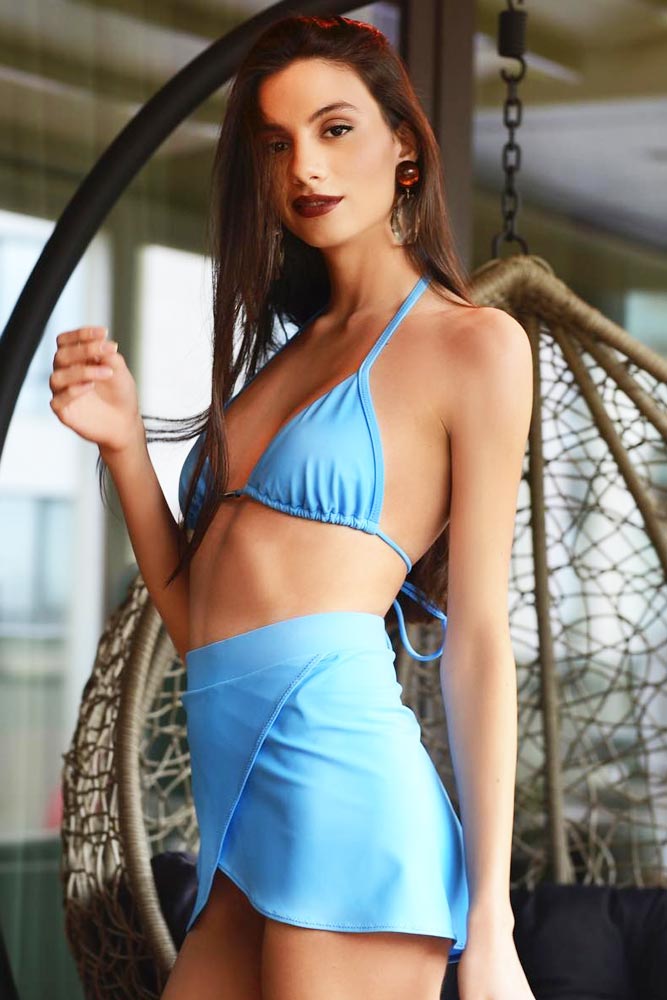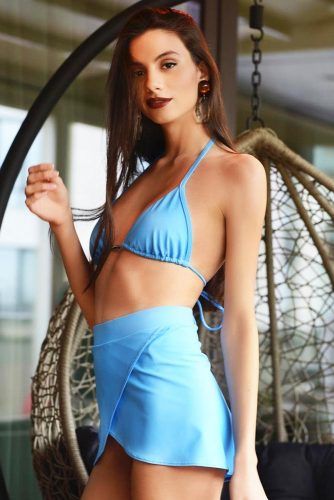 There are times when you wish to put on a bikini that will offer you the most coverage while still looking very stylish. Skirtini would be the kind that can help you succeed with the task. Women with slim waists will look most flattering sporting a skirtini, that is for sure.
Suspender Sexy Bikini
Source: makaralee via Instagram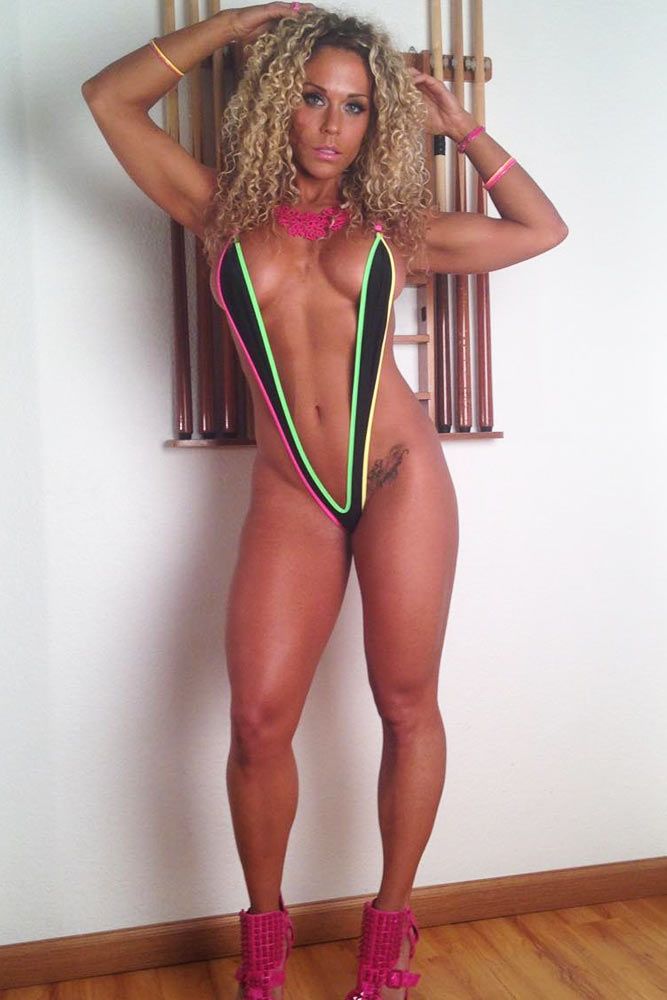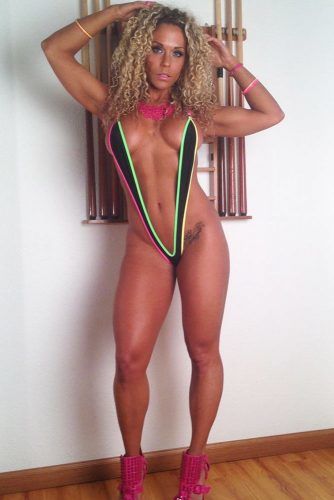 Suspender bikini is a one-piece swimwear that offers very little coverage. If you are comfortable with showing off your toned body, then there may be no better option for you. However, we must admit that sporting something as beautiful and revealing as this bikini will take a lot of courage!
Fringe Sexy Bikini
Source: eltoria_ via Instagram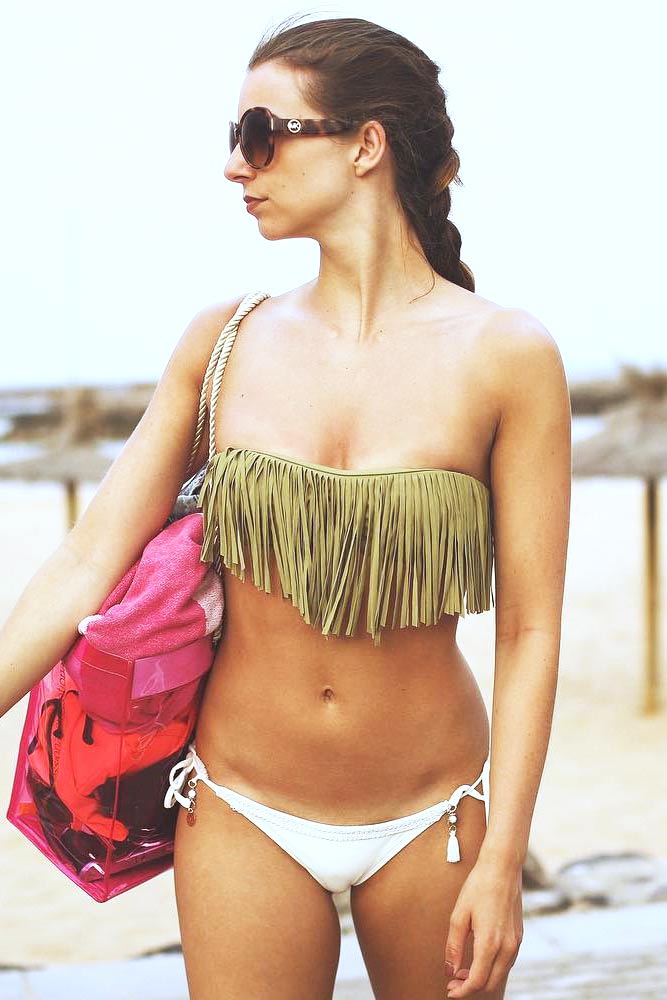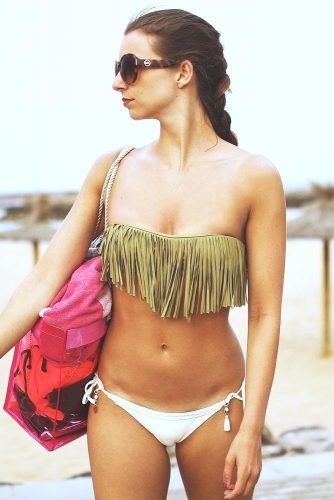 If you are looking for the most elegant bikini, there is then fringe bikini it is! The thing is that in most cases the top part of the bikini is decorated with fringes which will add up some volume to your upper part. It needs to be emphasized that this is the detail that women with small breasts need to pay attention to since it may be crucial.
Tankini
Source: designsbyashlee via Instagram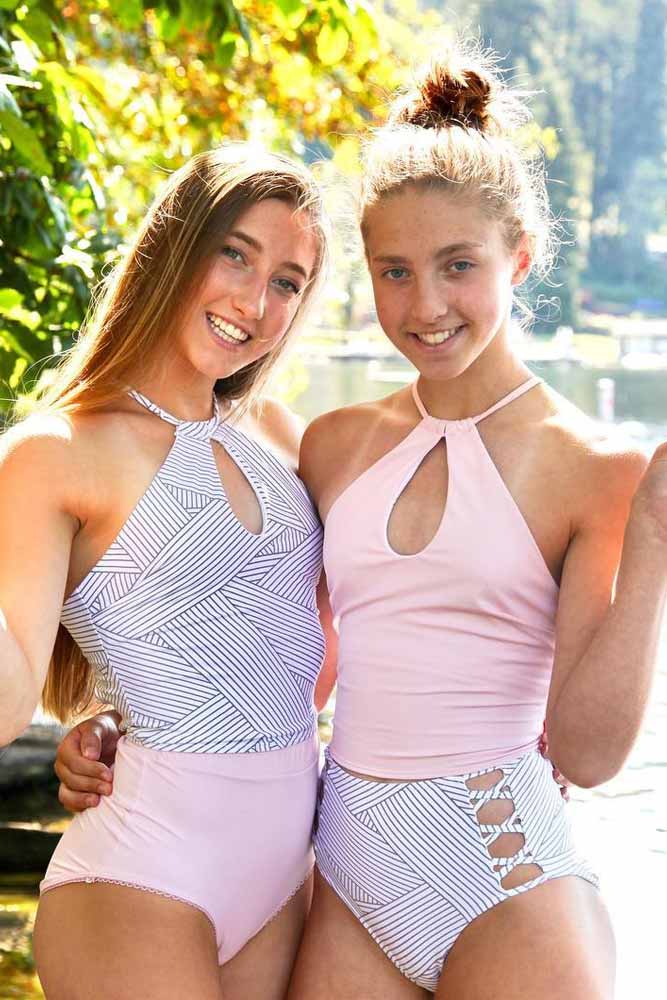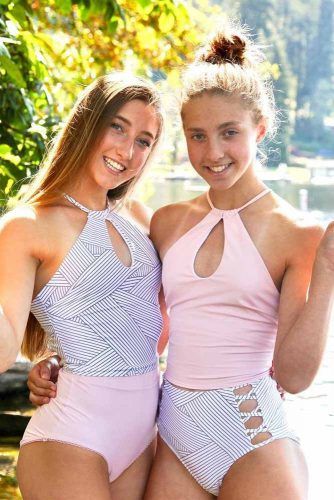 The tankini is the most recent bikini trends that women all over the globe are falling in love with. The fact is that it will suit you no matter the type of figure and that is the advantage that not all swimwear types can offer. Besides, the elegance and charm such a bikini has to offer will find lots of admirers between both men and women.
Plus Size Bikini
Source: moana_bikini via Instagram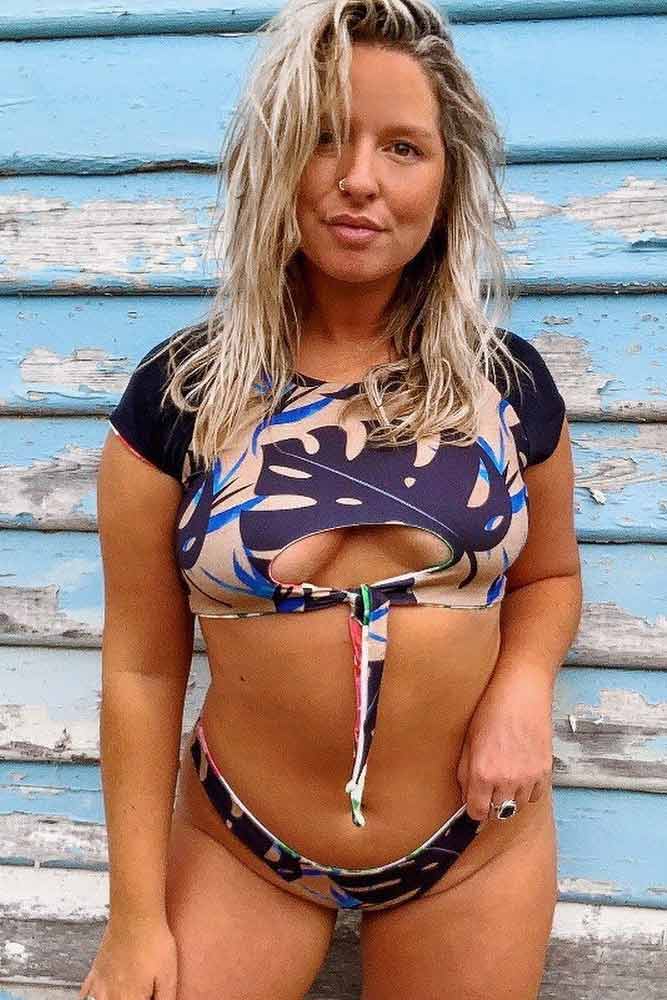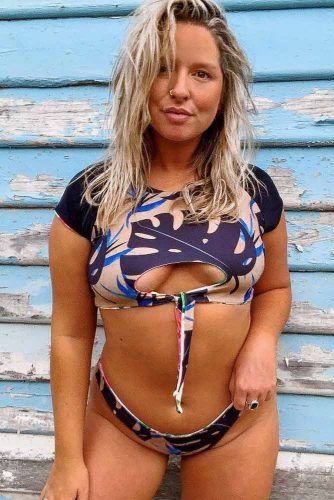 Plus size bikinis deserve special attention since they look entirely different than all the discussed above options. The thing is that plus size bikini is perfect for you if you have large breasts. The intricate design will offer you the necessary support not to mention a unique look. See for yourself!
Textured Sexy Bikini
Source: nadineleopold via Instagram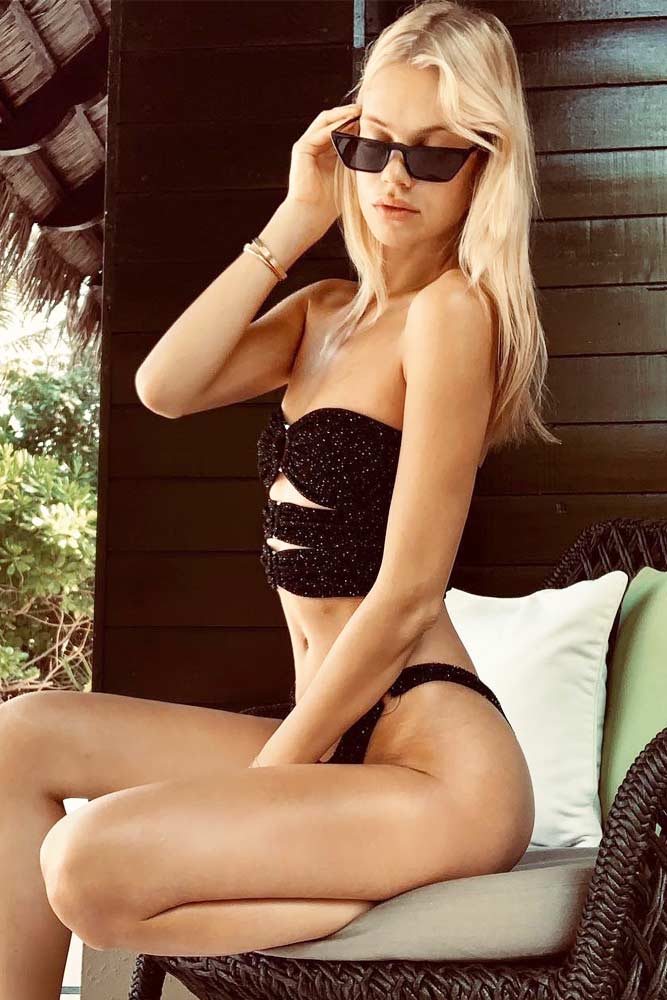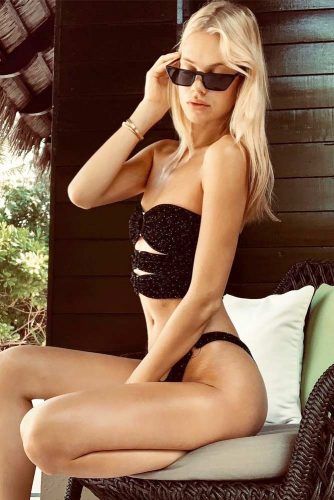 Women who prefer to look fabulous no matter where they are even if it is a beach will come to adore this textured bikini. It is so elegant and gorgeous-looking that it is hard to take the eyes off. Hourglass-shaped women will look astonishing when sporting such a sexy bikini.