Very often women with small breast envy those with large breasts. However, not all of them realize the possible issues that a big bra size and plus size clothing can bring into your life. The thing is that large breast size is sooner to sag if you do not provide proper support for it. Of course, comfortable bras are essential for all the women despite the bra size. However, today we are going to talk about the best bra options for those of you who have large breasts.
Full-Coverage Bra
Source: elilafullfigure via Instagram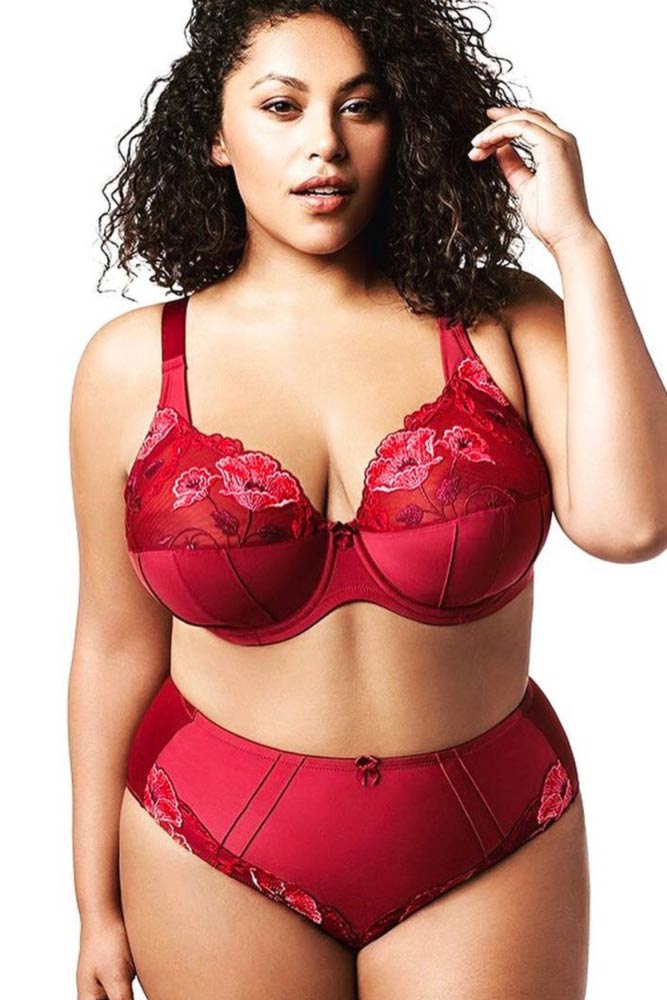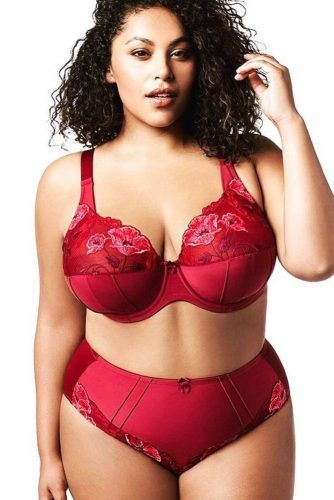 It is true that full-coverage bra is one of the most comfortable bras for large breasts. Besides, very often they come with narrowest set straps, which are convenient because the strap does not slide off the shoulder. What is more, such bras come in sassy sets so that you do not feel left out in no way!
T-shirt Bra Design
Source: beijalondon via Instagram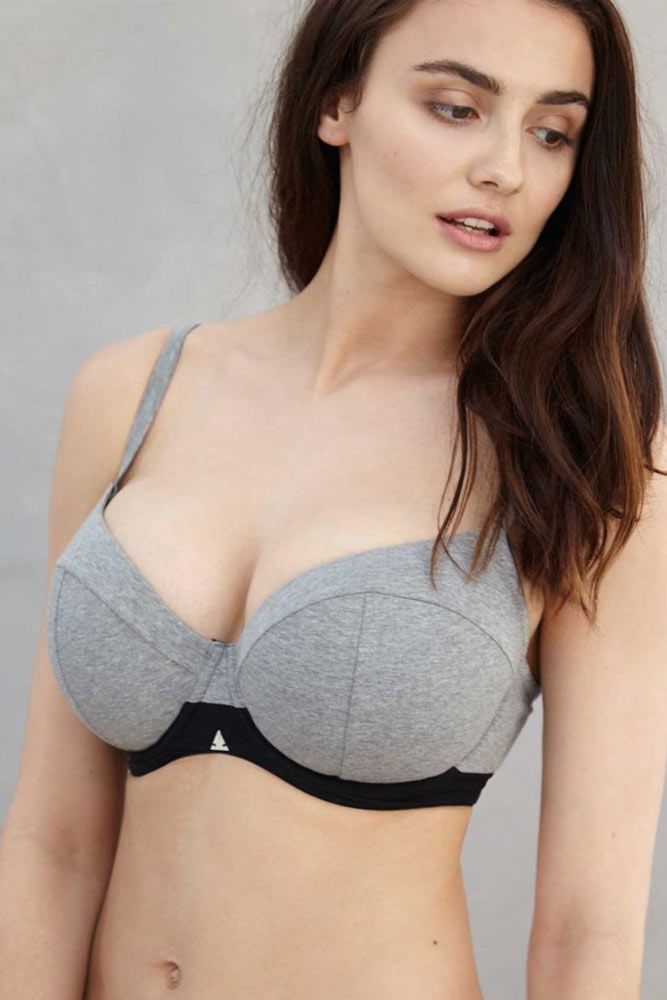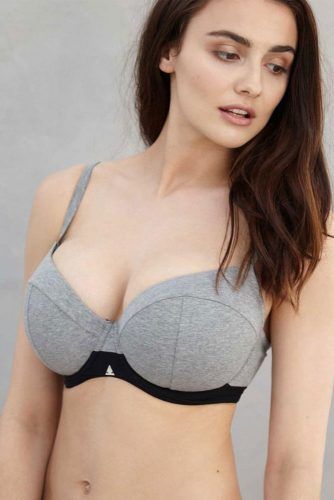 Women with large natural breasts know how important comfort is. That is why, in times when you need more practicality rather than seductive look, T-shirt bras come in more than handy. Besides, if you are into sport then such a bra is simply irreplaceable.
Nursing/Breastfeeding Bras
Source: parfaitofficial via Instagram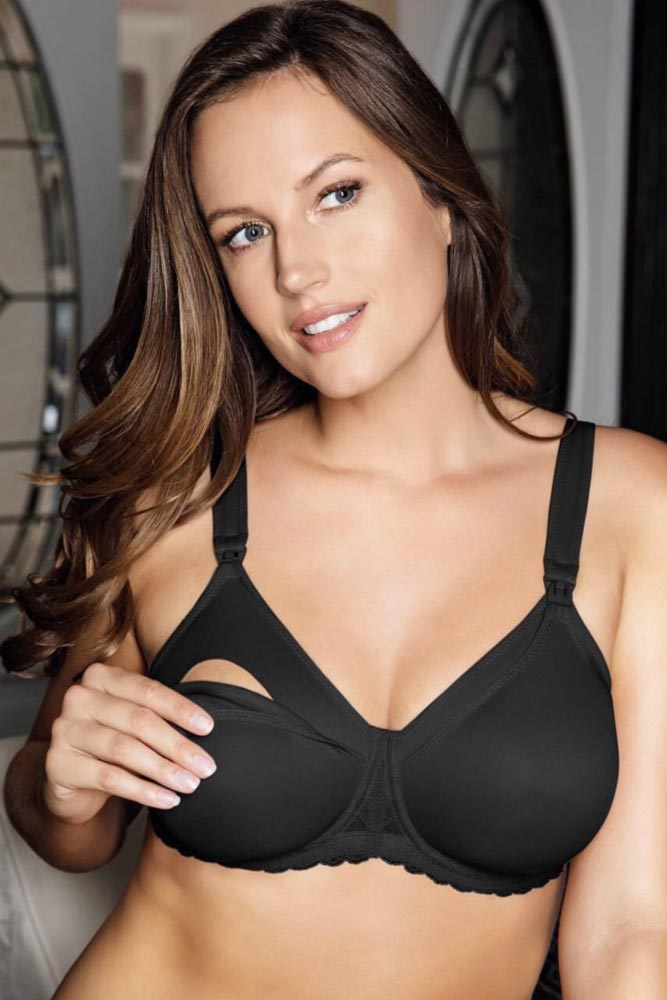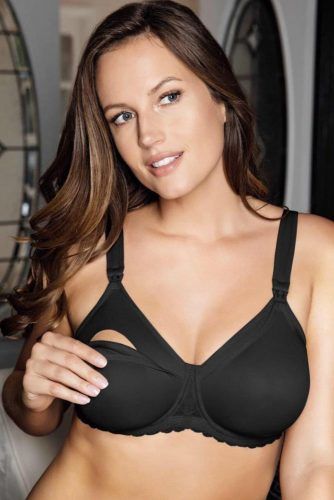 Breastfeeding with large breasts may be challenging at times that is why you need to consider only best nursing bras for large breasts. It is essential that you look for bras that are soft and comfortable since sore breasts are not a thing to enjoy, especially when you are breastfeeding. Our suggestion would be double up bras as the one shown in the example.
Maternity Bras
Source: thirdlove via Instagram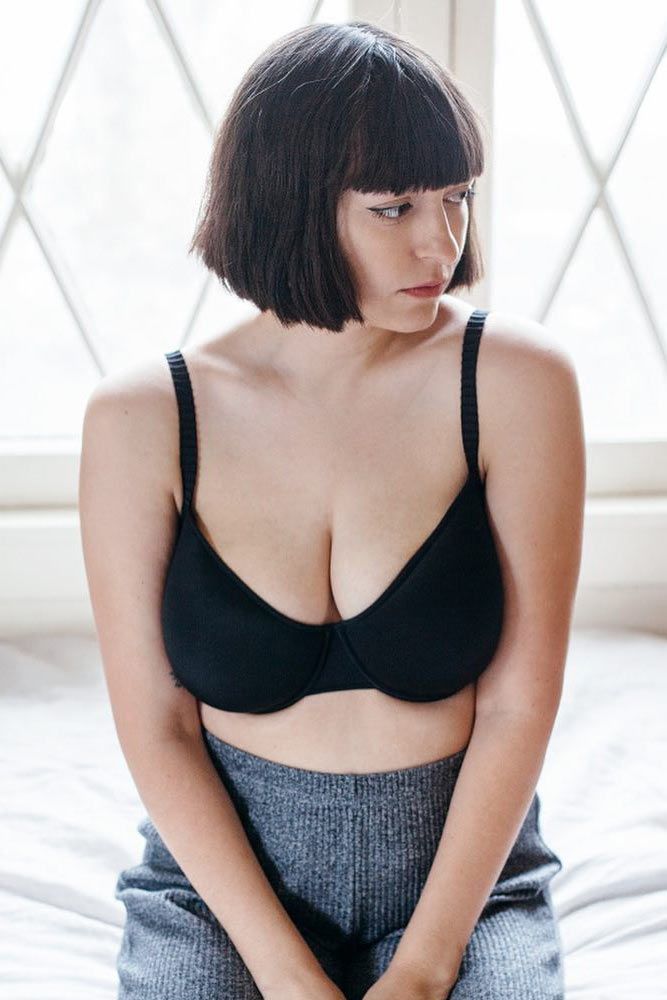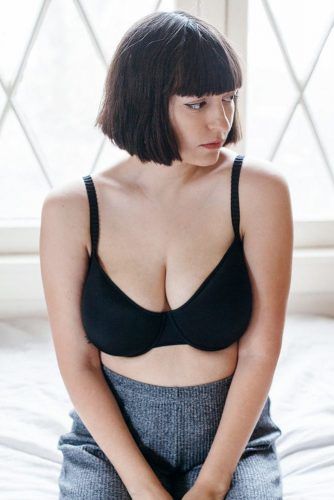 The fact that you are pregnant and becoming a mother soon does not mean that you need to be all about just the practical and comfortable approach. Many companies offer all laced up and fancy bras for mothers-to-be so that you feel pretty and confident all the time of the journey.
Wireless/Lace Bras
Source: additionelle via Instagram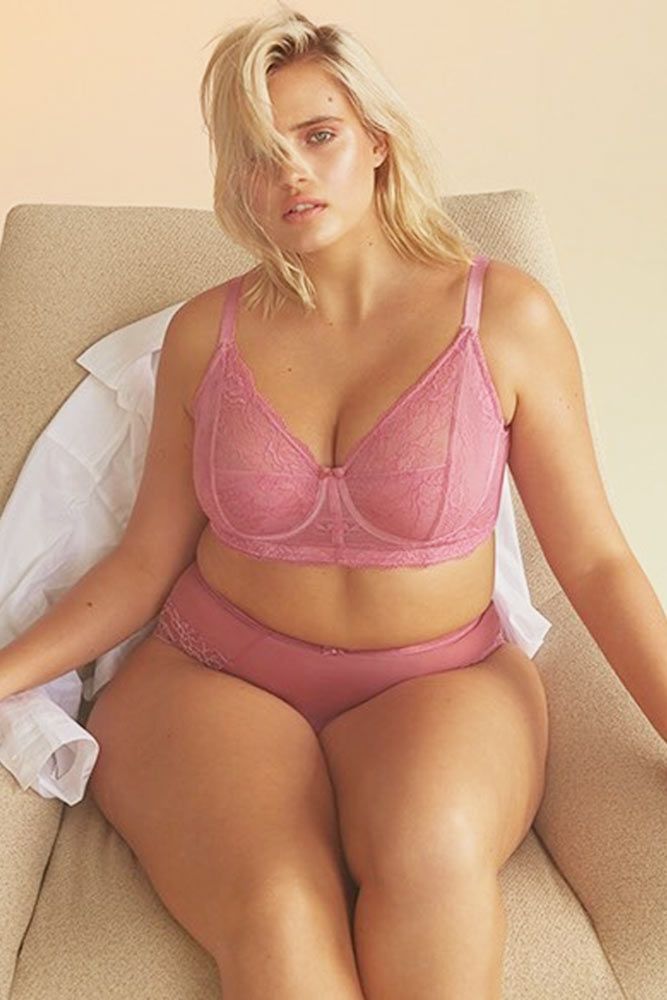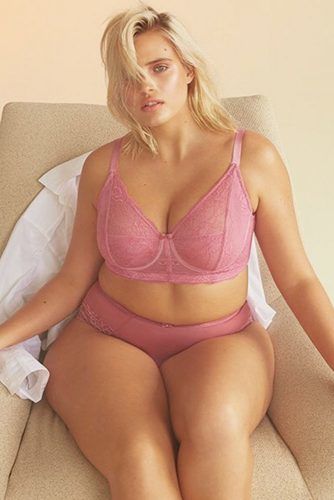 There are times when women with large breasts come to the conclusion that pretty lacey bras are not for them. The reason why such a thought can cross your mind is that lace bras are too petite and fragile looking. However, there is a way out – all you need is to come across a nice wireless bra with thick straps and lots of lace involved!
V Shape Lace Bra
Source: parfaitofficial via Instagram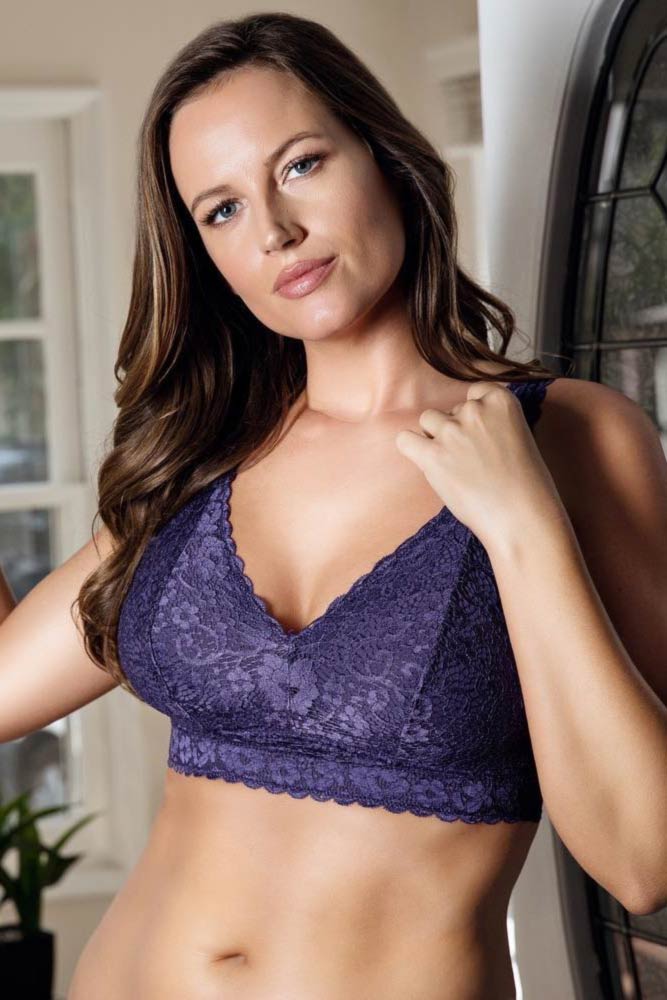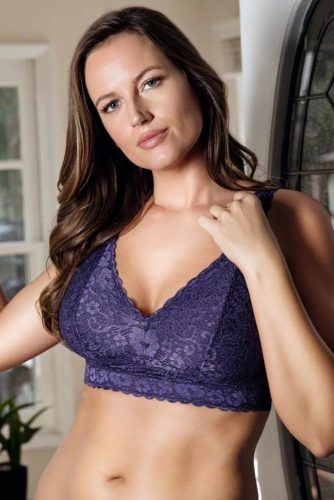 There is a widespread opinion that most comfortable bra for large breasts is often not that sassy looking. We are here to change this mistake. V-shape bras with lace all over them are surely sexy looking not to mention the support and comfort they have to offer. They will win over the hearts of many.
Strapless Bra Design
Source: dinareay via Instagram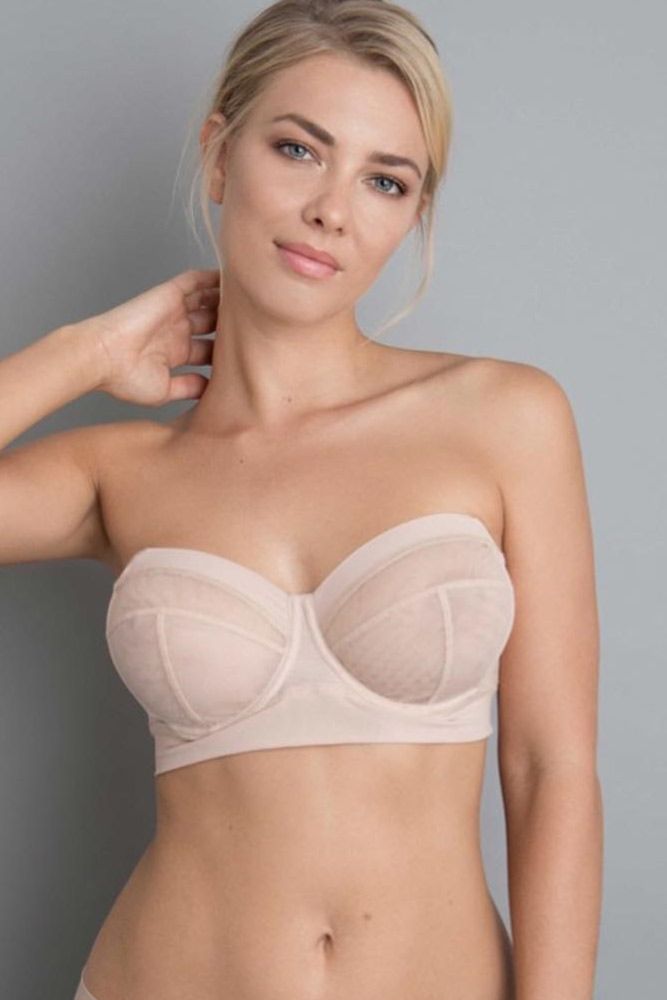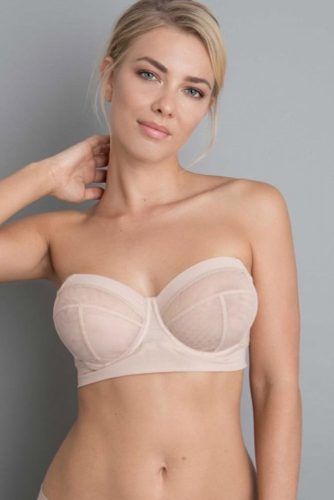 Large breasts nude bras without straps are gaining particular popularity these days. The thing is that such a bra is that one thing that many women have been looking for. Not only it stays in place throughout the day but also the design is simple but undoubtedly seductive. The truth is that it is a win-win option!
Best For Workouts Sports Bra
Source: lanebryant via Instagram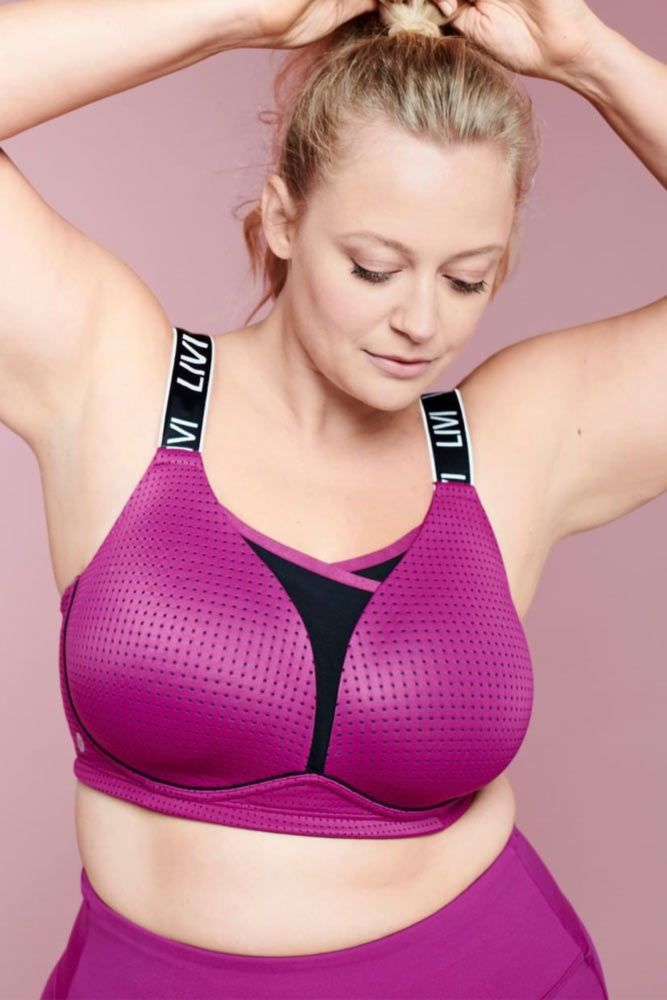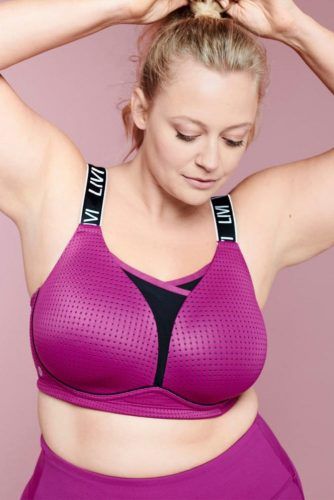 It is not a secret to anyone that when it comes to sports, your breasts require special support. If you have large breasts, the necessity doubles if not triples. That is why you need to pay attention not only to the design and support the bra can provide but also to the material it is made of. Keep it in mind that the best sports bra for large breasts is made of the material that can breathe to deal with the results of your productive workout!
Best For Resting: Body Lift Full Cup Bra
Source: lanebryant via Instagram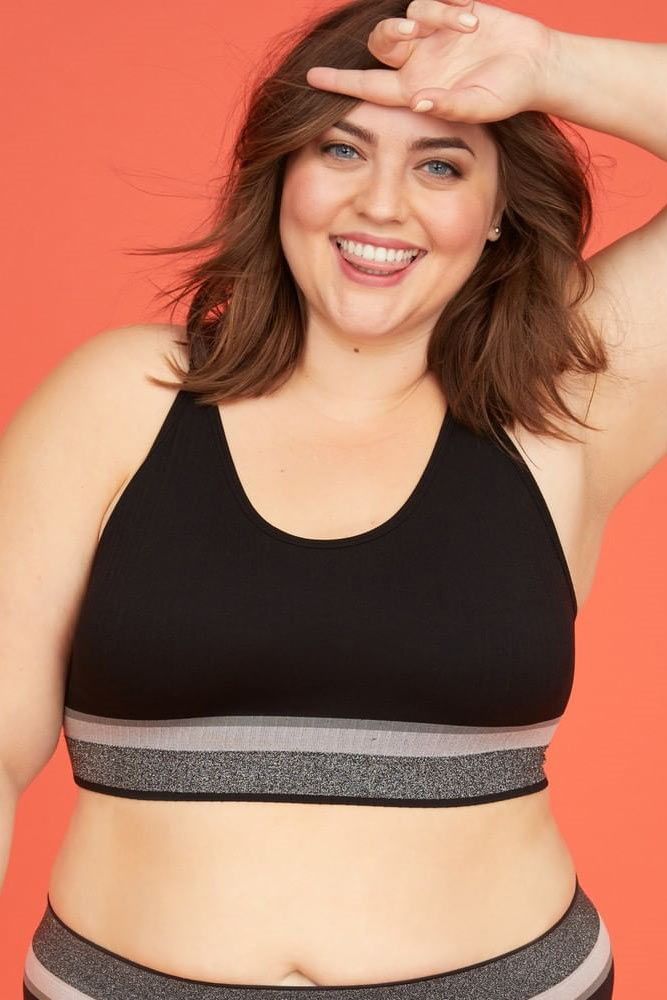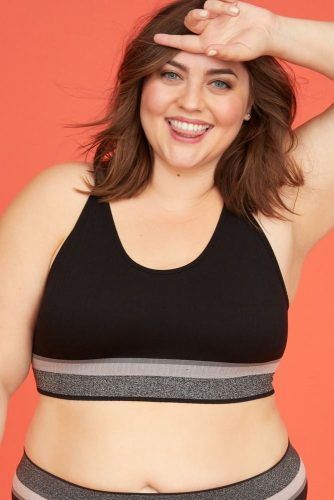 It is evident that when you are chilling at home alone, you do not need a fancy bra on. However, something to lift your breasts is still required. In times like these, resting bra is precisely what you need. It is made of excellent to touch material and even though it does not offer much support, it provides enough to feel secure and relaxed.
Velvet Front Close Bra
Source: wolfandwhistle via Instagram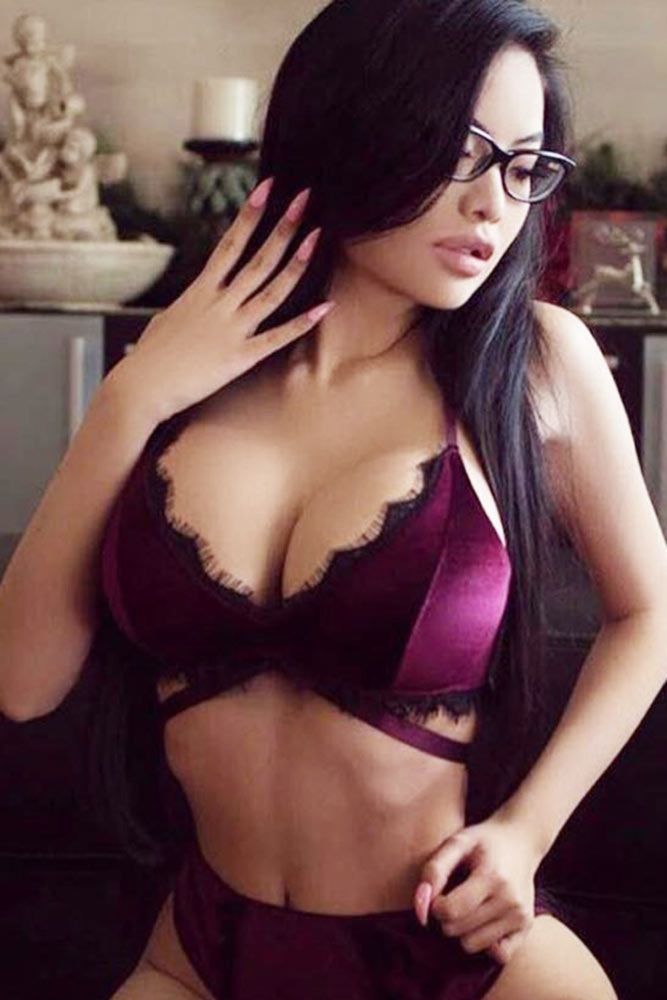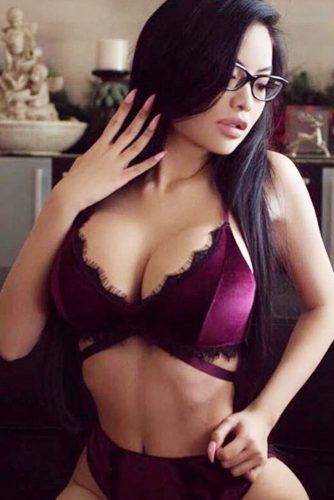 In case you are looking for unusual lingerie for women with large breasts, we have something for you too. The thing is that not only the material is unusual since velvet is not that often used when it comes to bras, but also the front close. If you are one of those women who does not like the regular bra shape – this is precisely what you need to give a try to!
Smoothest Straps: Full Coverage Bra
Source: thirdlove via Instagram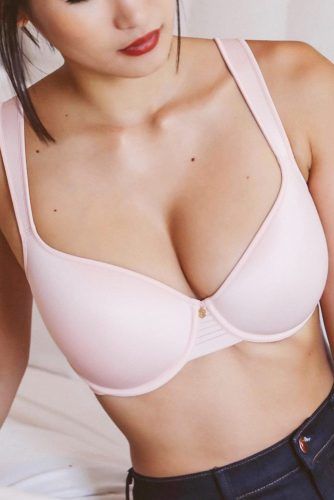 Those of you who value smoothness of your bra above all – we have something in store for you too. The thing is that this full coverage bra with solid straps is precisely the one to grant you that chilling sense of smoothness!
Best Looking: Lace Bra
Source: adinareay via Instagram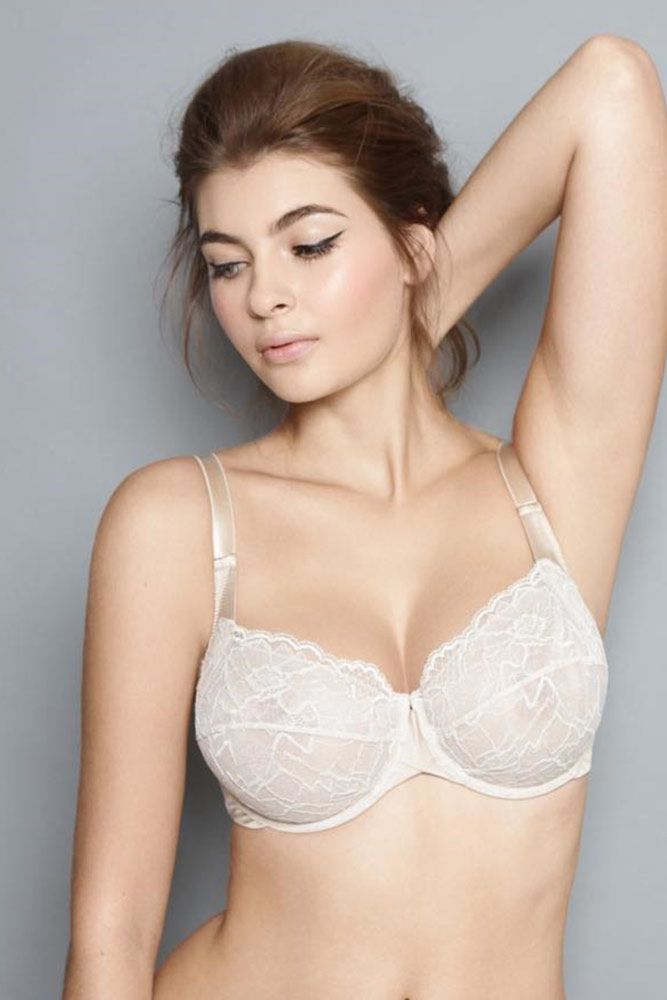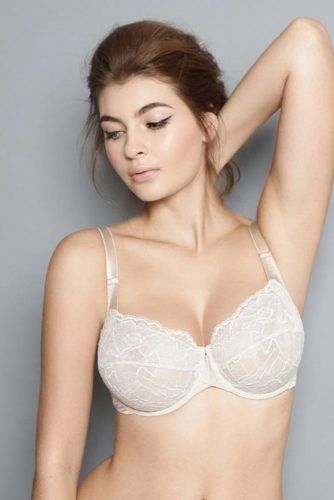 Many women pay a lot of attention to the looks of their bras in the first place. If you are one of those, then you will certainly fall in love with this lacey bra. However, it has more than good looks to offer. The thing is that wide straps and underwire provide that delightful support many ladies with large breasts crave for!
Balcony Bra Design
Source: additionelle via Instagram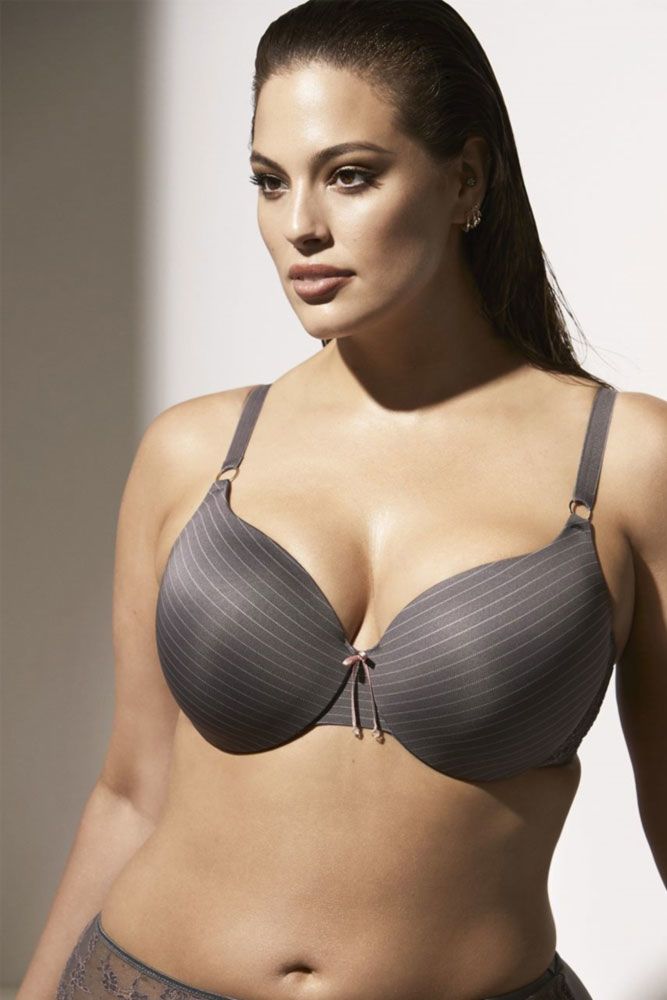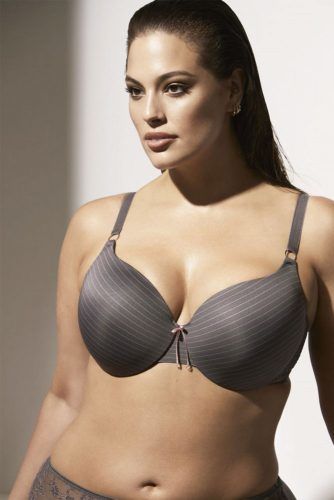 Truth be told many women with large breasts fear that their breast will look unattractive due to shapeless granny bra form. However, balcony bra designs are not only joyful to look at but also because of the unusual shape convenient and comfortable to wear. Not to mention the fact that there are many ideas to choose from.
Fashion – Girl Bra
Source: wolfandwhistle via Instagram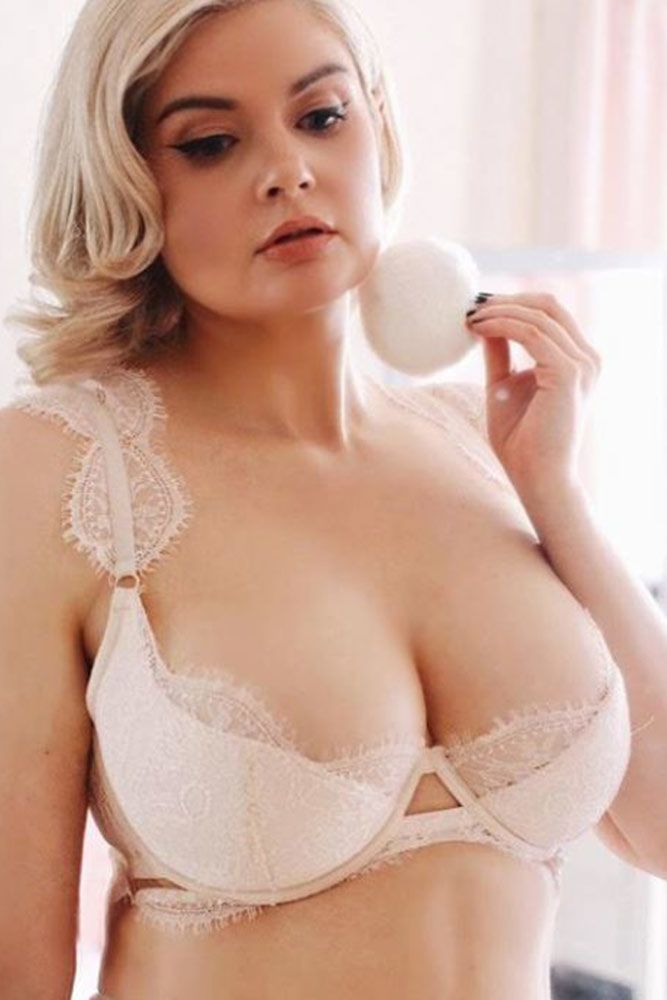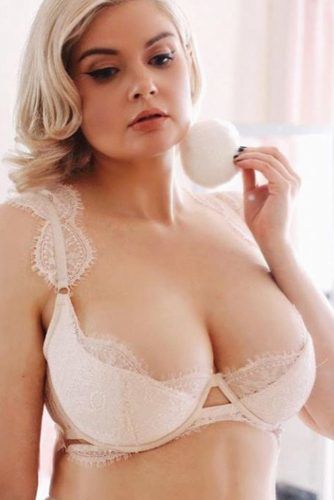 All the busty ladies need to keep it in mind – as long as everything fits in and you feel comfortable you can pull off any design you like. It is time to throw away all the prejudice!
Wireless Bras Design
Source: avocadolingerie via Instagram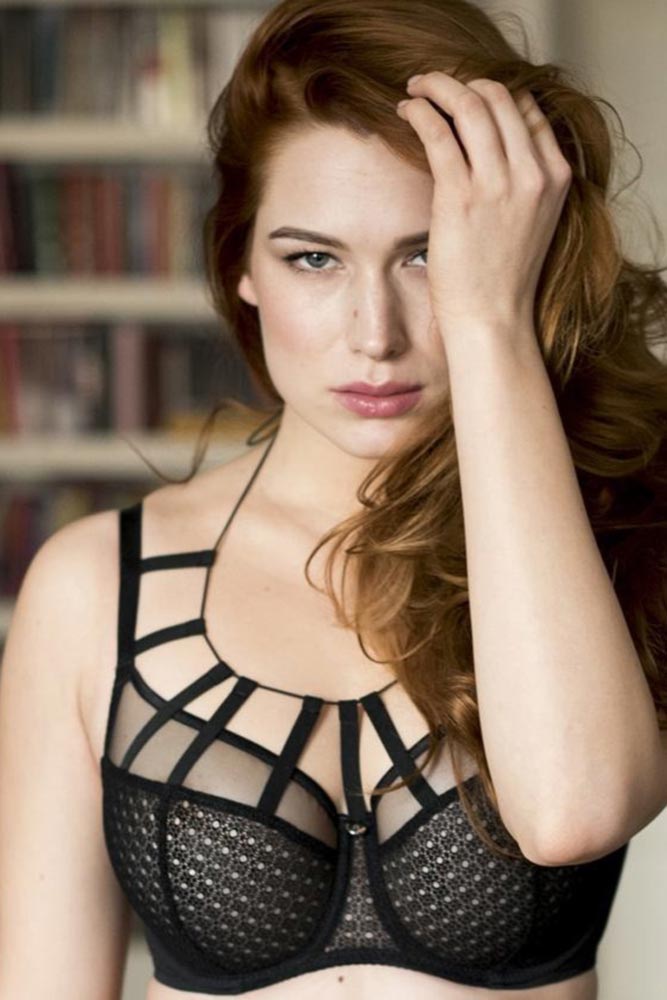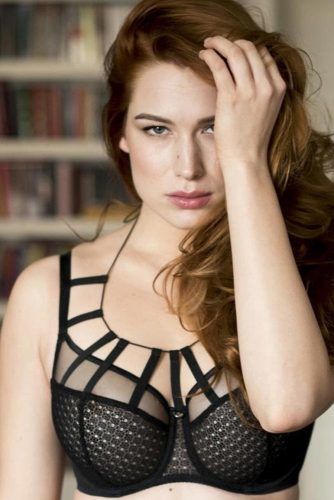 When it comes to wireless bras for large breasts there is one thing to bear in mind – they provide lesser support. Even though it may sound like a disadvantage, not everything is that simple. The idea is that wireless bras possess their own charm and they may seem to be a lot more comfortable for some women. That is why – the choice is yours!
Double Racerback Strap Lingerie
Source: additionelle via Instagram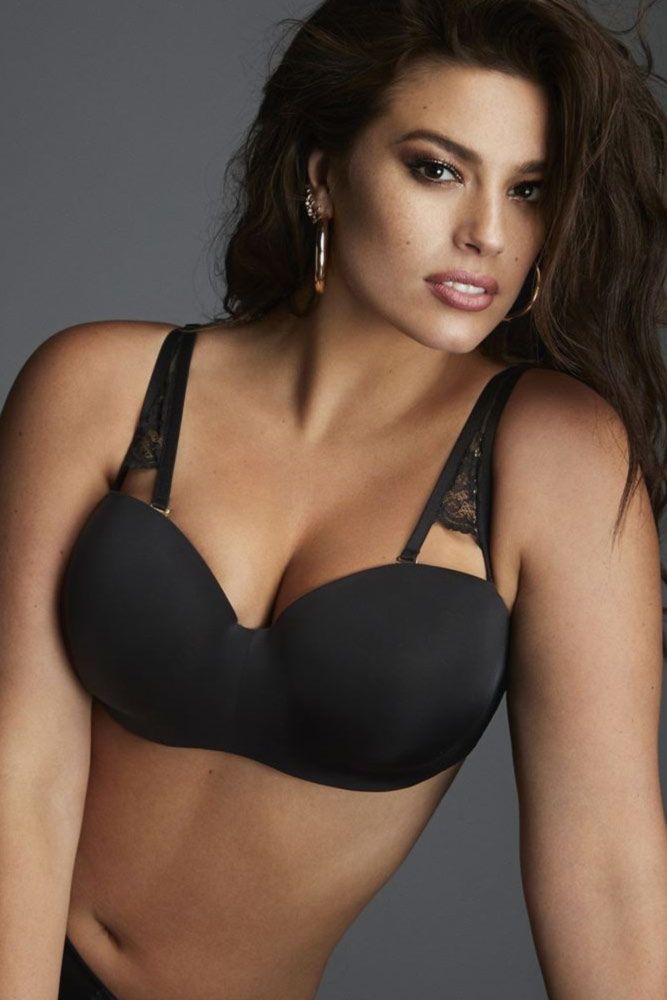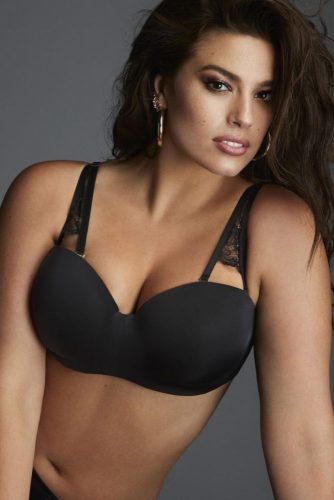 In case you feel tired of regular wide straps it is time you give in to some experimentation. Luckily, bra producing companies feel you, and there is something new in stock – a double-strap bra! Such a design is surely feminine and sensitive so that lots of women will appreciate the option.
Best Soft Cup Bra For Large Breasts
Source: additionelle via Instagram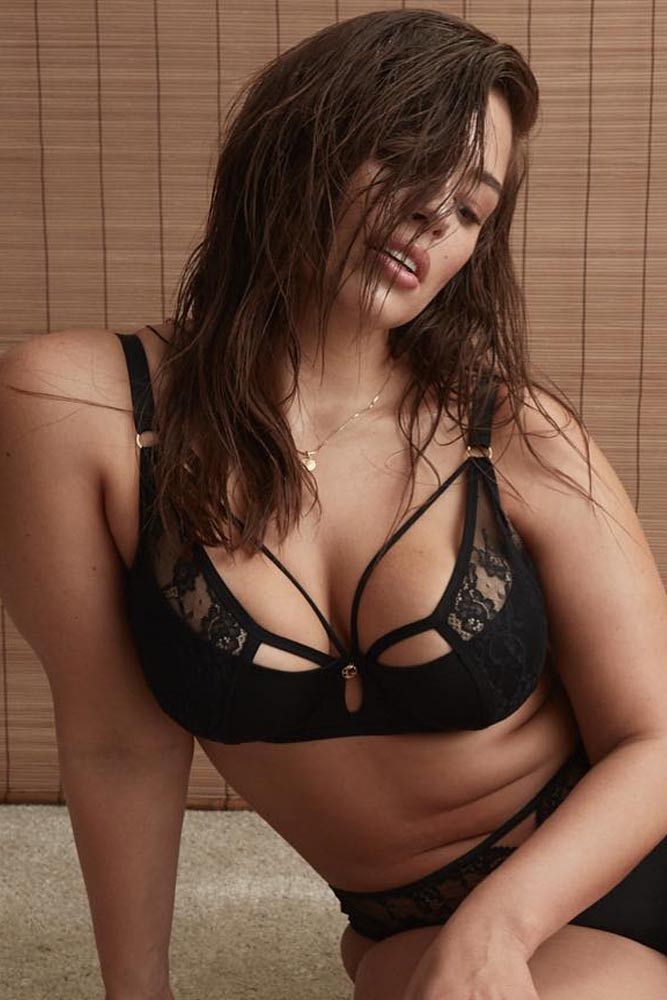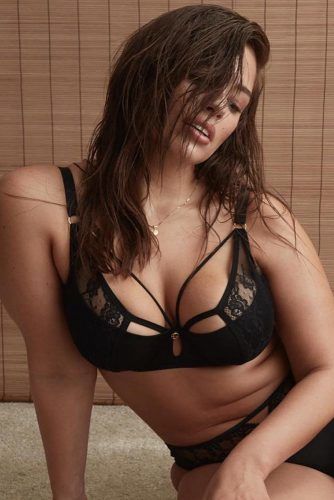 Beautiful lingerie is not something to wear on special occasions only. There are many options to wear on a daily basis and feel good about yourself. This soft cup is a great proof to the point.
Soft Push Up Bra
Source: additionelle via Instagram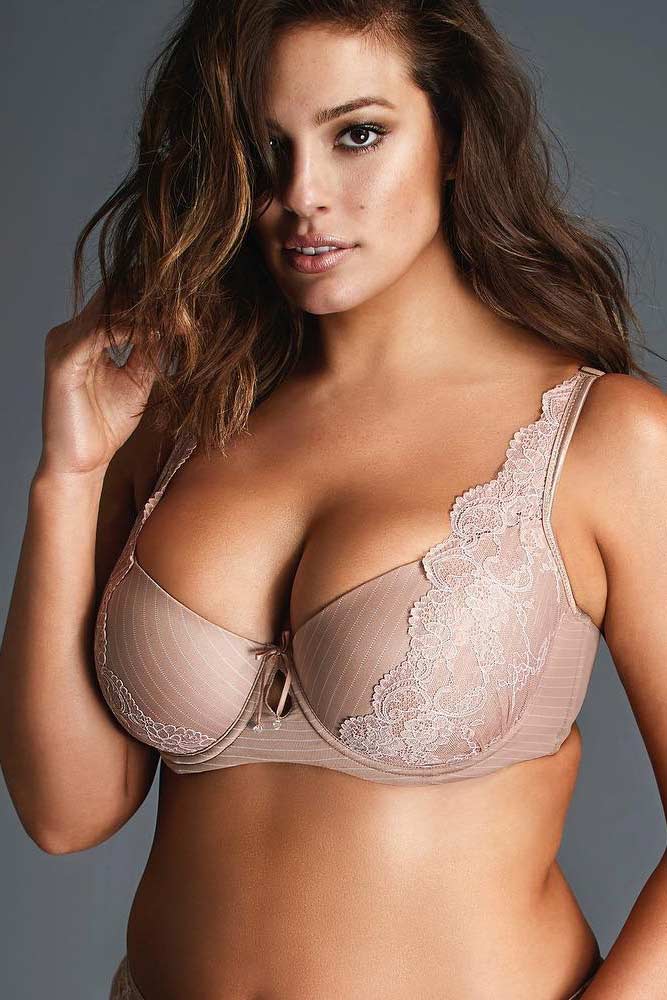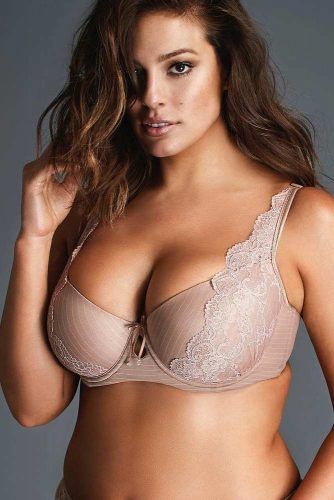 It may seem that women with large breasts do not need push-up bras. In many cases, this is true. However, if you decide to get yourself one make sure that it is soft and adequately -covering.