The fact is that you can barely go anywhere without pulling off a sort of jacket. Be it a formal occasion or a party and it is quite cold outside – you are going to need a jacket. This is the time that we tell you that there are many types of jackets for you to use. All of them are different, but most can serve the multifunctional purpose. Nevertheless, you should always pay attention to the way a jackets compliments you so that you can add the best ones to your collection. So, let's dive into the world of jackets!
Trench Coats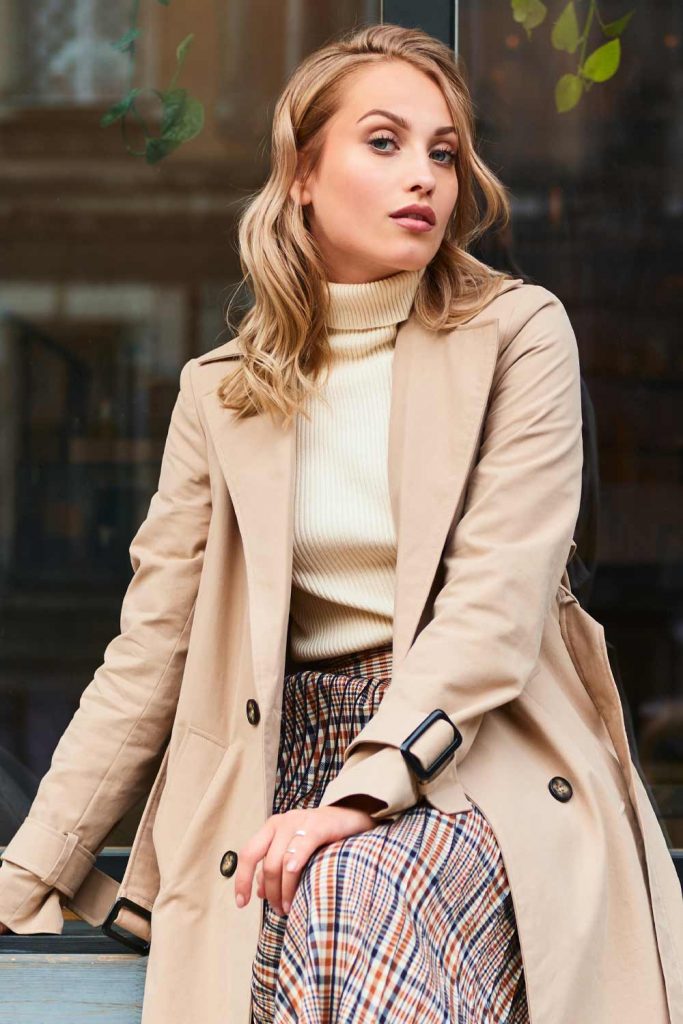 Among all the different types of jackets we are going to start with a trench coat. The truth is that the trench coat is the timeless type of jackets that everyone knows about. What is more, that is the piece that every girl is bound to have in her collection. The universal beauty of a trench coat lies in its ability to match anything and to keep you warm at the same time. We suggest that you think about neutral shades in the first place is you are quite experimental with your looks. However, a bright trench may serve the role of that exquisite accent that many need at times.
Bomber Jackets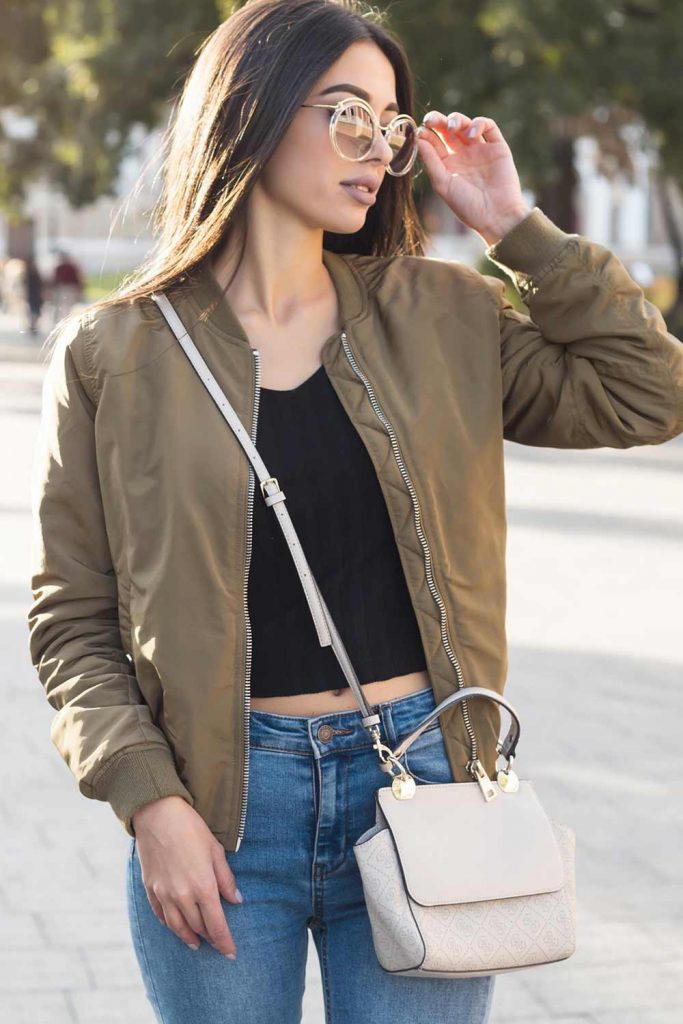 When considering different jacket types, women try to keep away from bomber one as far as possible. The truth is that the biker culture has evolved, and you do not need to ride a bicycle to wear such a jacket. In fact, bombers are very required when it comes to pairing them with a pencil skirt or a pair of stylish jeans. As you can see – no matter formal or informal your style is – the bomber is in!
Evening Jackets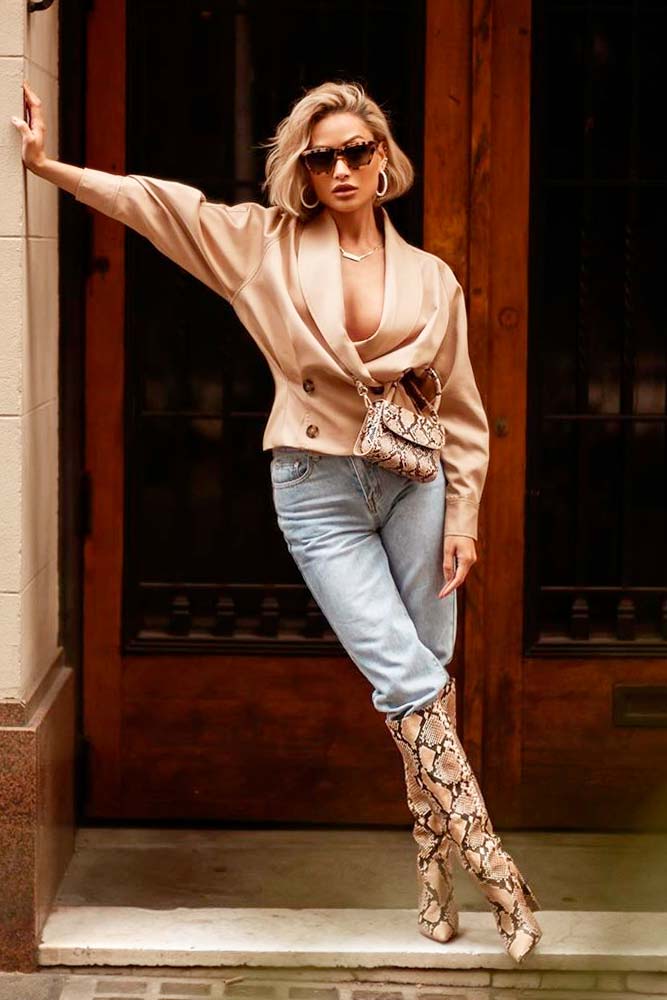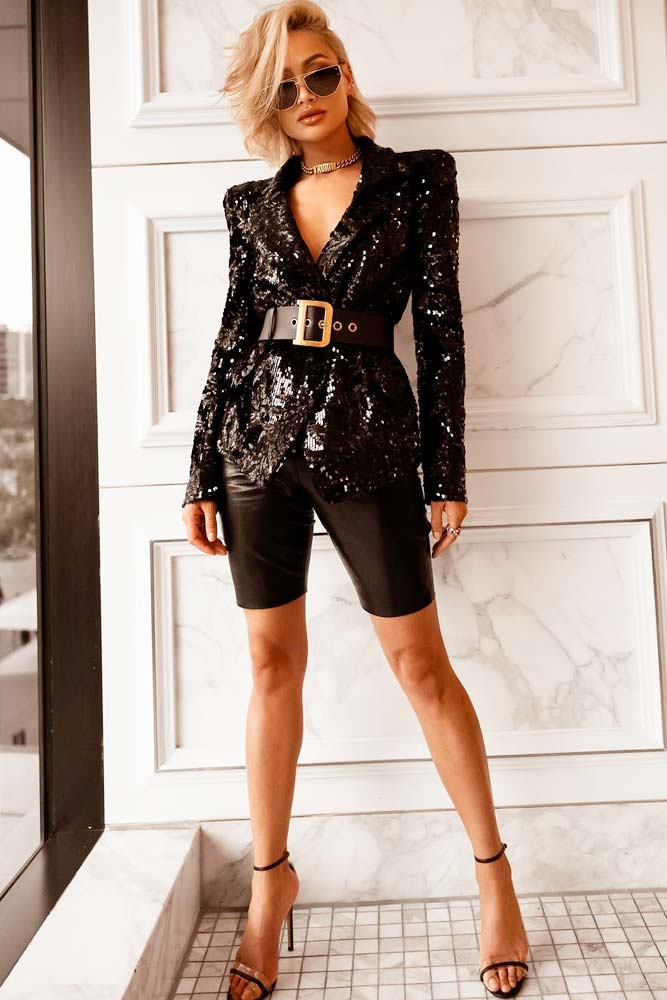 Credit photo: Instagram.com/micahgianneli
To tell you the truth evening type of jackets serves only one goal – accent your look. Even though you are not planning to walk around in your jacket of an evening type, yet it is the element that completes you. The variety of options to choose from if quite impressive since anything on the scale from velvet jacket to a long sequined overcoat is on offer. It is best if you opt for something sleek but universal at the same time.
Overcoat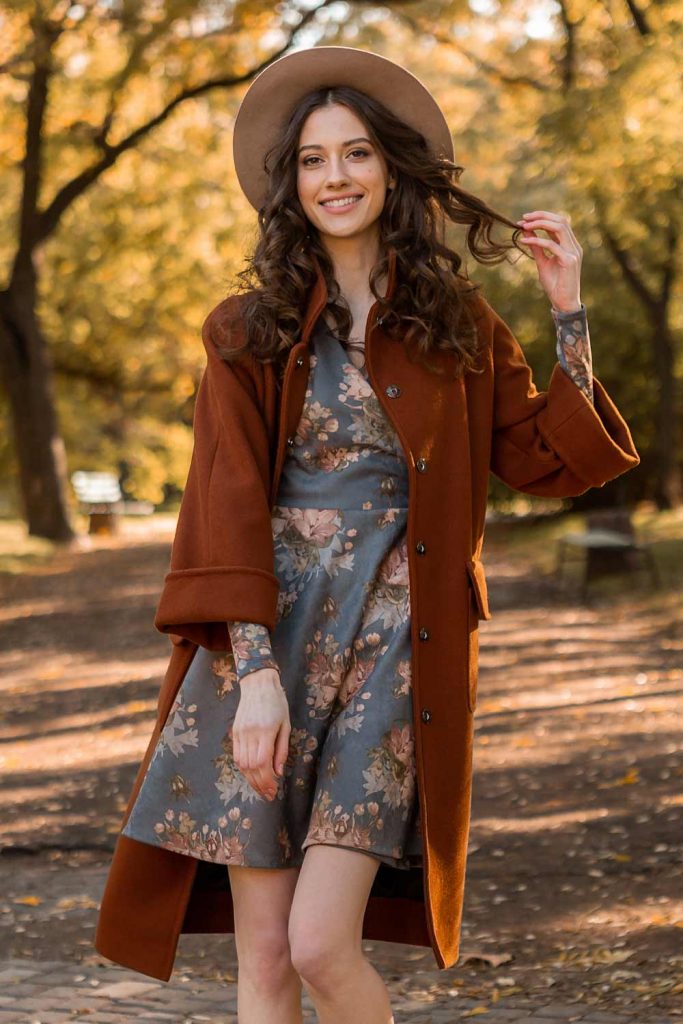 If you are looking for a trench coat that is fit for winter – we may have a suitable kind of jackets in mind. What we are hinting at is the overcoat. An overcoat is long and classy not mention stylish. At the very same time, it is warm and goes well with a scarf and a pair of OTK boots. Besides, there are countless options to choose from so that you can always come up with something that suits your style just perfectly.
Puffy Jacket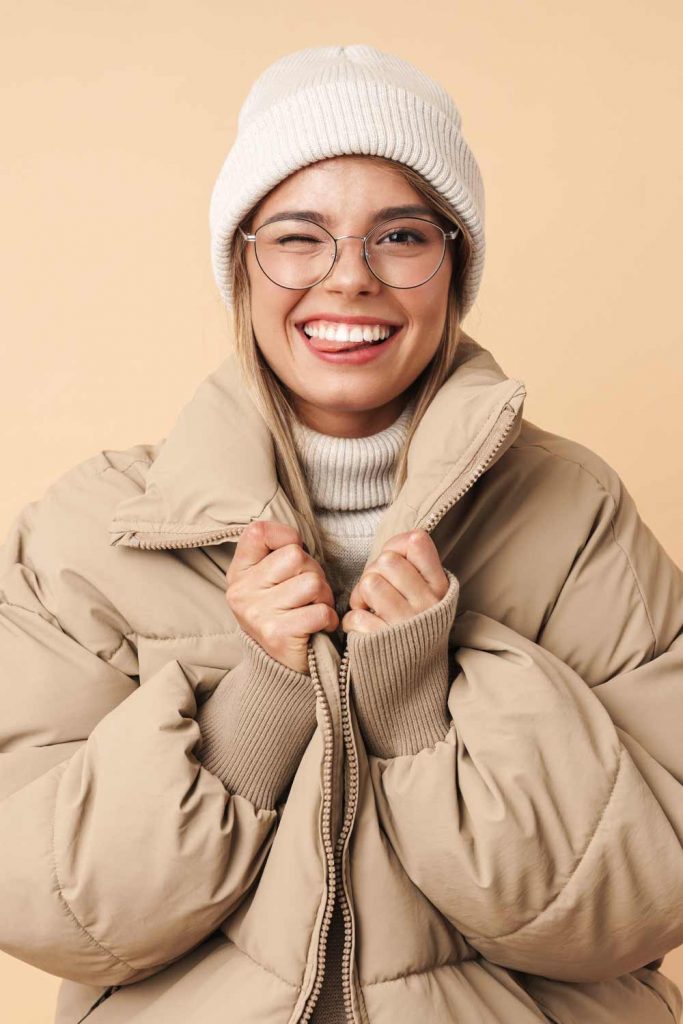 There are not so many jacket styles that involve so much experimentation when it comes to a particular style. An oversized jacket or an off-shoulder one, there are rarely any limits set. In fact, there are also sleeveless variations to play around with. All you need to do is to spot the one that will fit your style seamlessly and will keep you warm at the same time!
Leather Jacket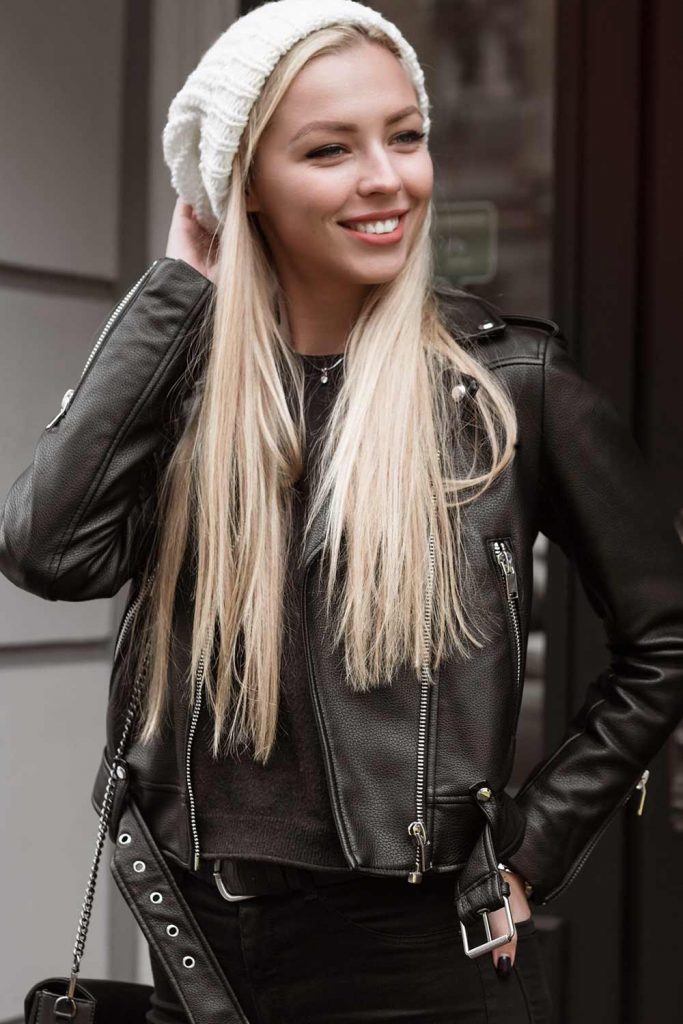 Not so long ago leather jackets were those short jackets that only biker chicks could pull off. Times have changed, and something that used to be vanguard is a popular fashion right now. If you think about it, there is nothing wrong with is since there are so many gentle looks to create by adding a leather jacket to the scene. It should be mentioned that these days they come in many shapes and colors too. See for yourself!
Denim Jacket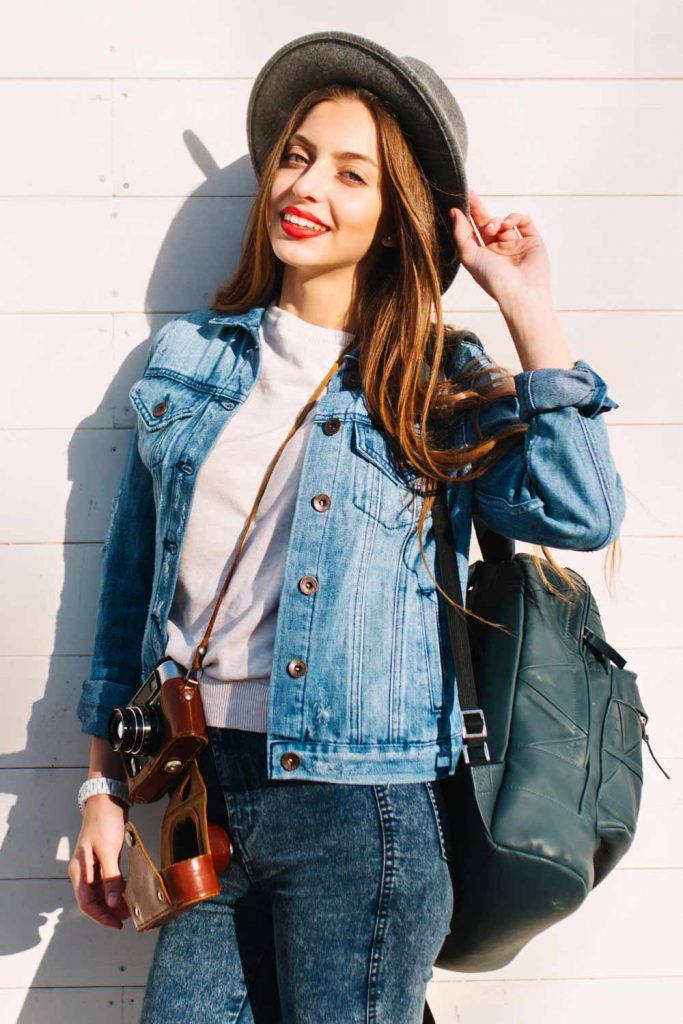 While leather jackets are for ladies with a touch of edginess to them, denim jackets suit everyone. In times when you want to keep things casual, a stylish denim jacket is merely irreplaceable. Besides, denim jackets are usually warm and light so that you do not have to worry about the cold autumn weather while sporting one.
Quilted Jacket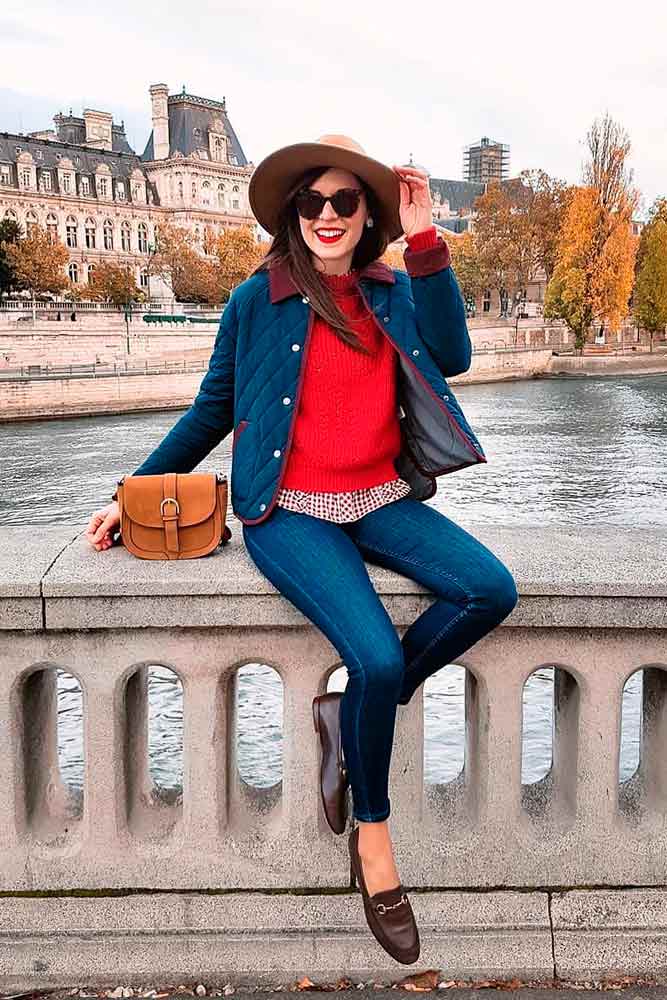 Credit photo: Instagram.com/daphnemodeandthecity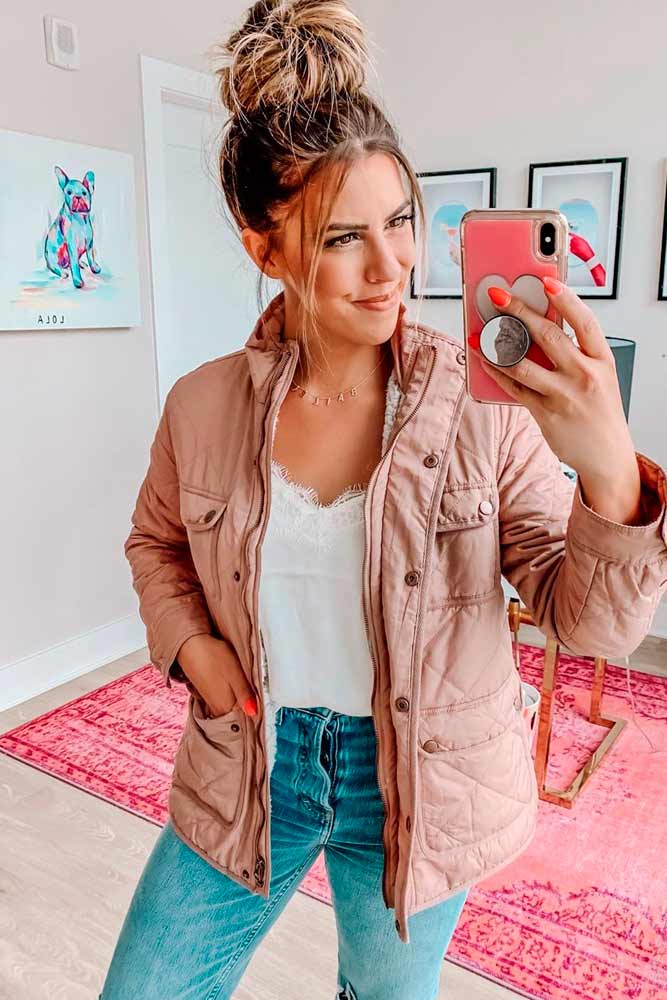 Credit photo: Instagram.com/baileyschwartz
In case you are still unaware – quilted jackets are a real thing now. It is time to pull out one out of your mom's closet and breathe in a new life into it. Or you can just as easily get a new one for yourself. The truth is that quilted jackets are the quintessential mixture of warmth, stylishness, and edginess. All in all, every fashionista should own one. Period!
Cashmere Or Wool Jacket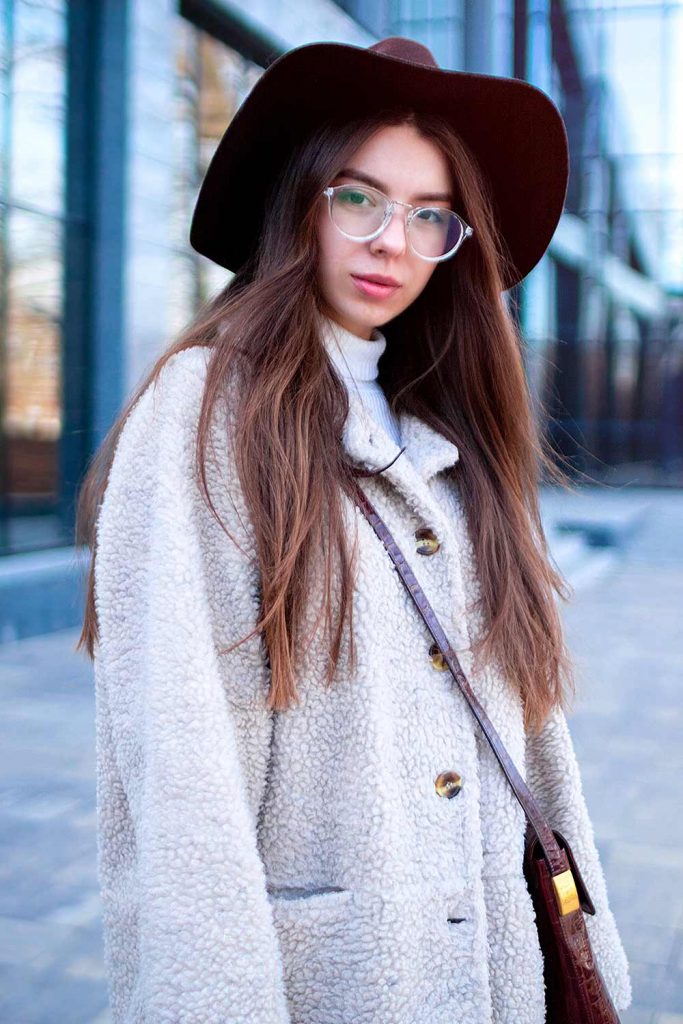 We know that a long and cold winter requires a special type of coats. That is when cashmere or wool ones come in more than handy. You do not need to look out of date and feel warm at the same time. The truth is that these types of jackets are having a major comeback these days so that there is nothing to worry about. Just choose the one that fits you most and rock the season in style!
Faux-Fur Jacket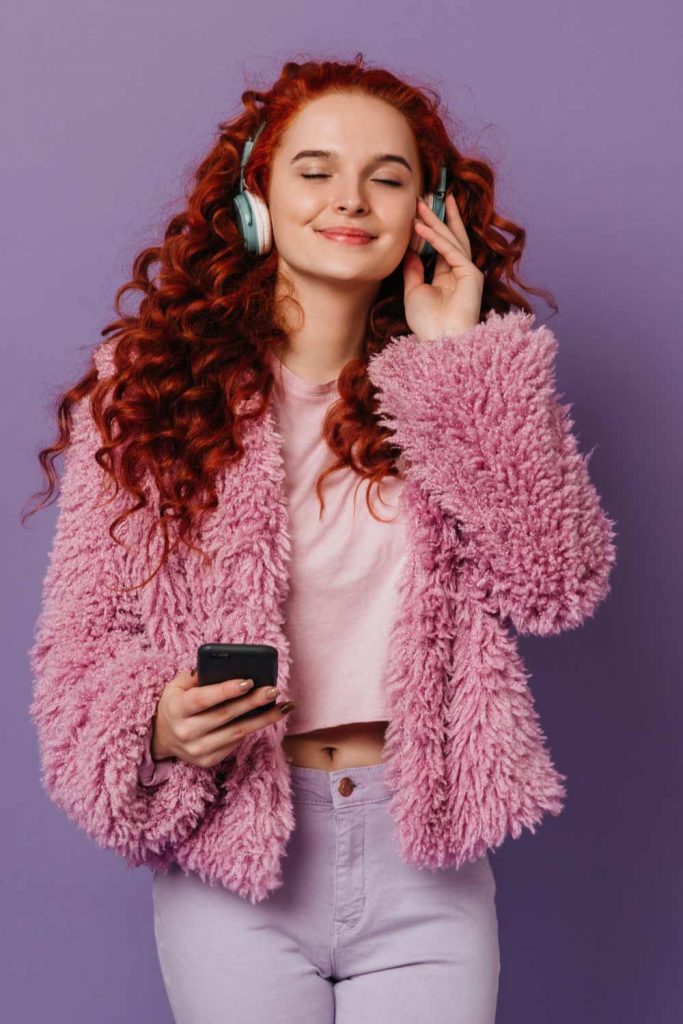 More and more ladies these days are refusing from sporting real fur, and that is great. It is great that because ether is a fabulous substitution to real fur – faux one! As a matter of fact such fur jackets are as warm and stylish, but not a single animal has to suffer. Besides, the colors they come in are merely breathtaking! Think about it!
When it gets a little colder all of use need to think about something warmer to put on. That is when all types of jackets come in simply irreplaceable. With this compilation, you will be able to choose the jacket that fits a particular occasion with ease!
FAQ: Types Of Jackets
What is a lightweight jacket called?
A lightweight jacket is one that is made of a light-weight material. These are frequently things that are used as transitional clothing in the spring and fall.They could also be in lighter colors than the darker tones that are popular during the winter.
What is a casual jacket called?
A sport coat, also known as a sports coat or sports jacket in American English, is a smart casual lounge jacket for men that is worn without matching trousers for sporting purposes.
What are short jackets called?
A bolero jacket, often known as a bolero, is a more formal clothing with a similar design but made of stronger fabric, essentially a short fitted jacket modeled after the matador's chaquetilla.