We are not going to argue with the fact that fall outfits are entirely different from the summer ones, but no one said that they should be any less stylish. Cardigan is a good option if you want to take off your leather jacket and make your look more comfy and cute. The fact is that you can spice up any look with the help of a trendy cardigan, and we are going to show you how. The truth is that something as simple as a cardigan can take your look to the whole new level of great. See for yourself!
Cardigan Styles with Dresses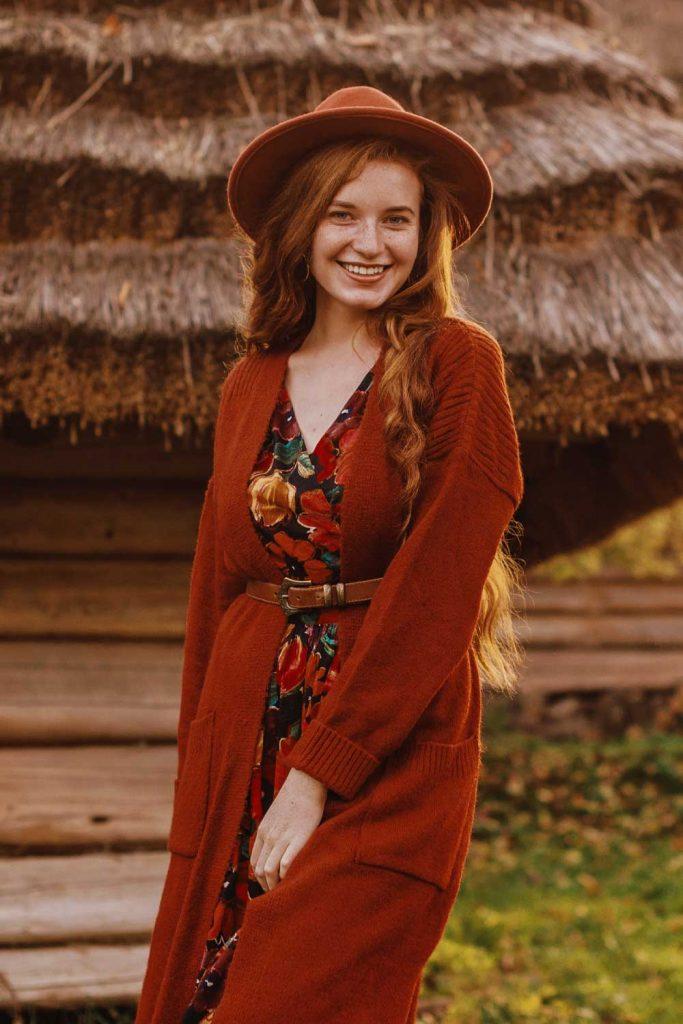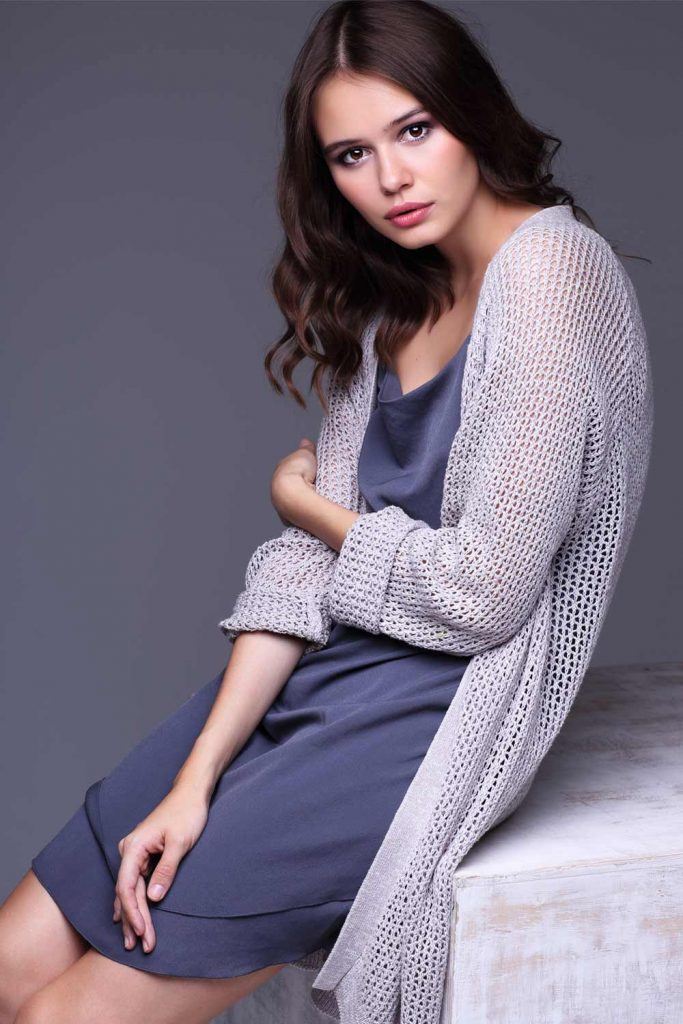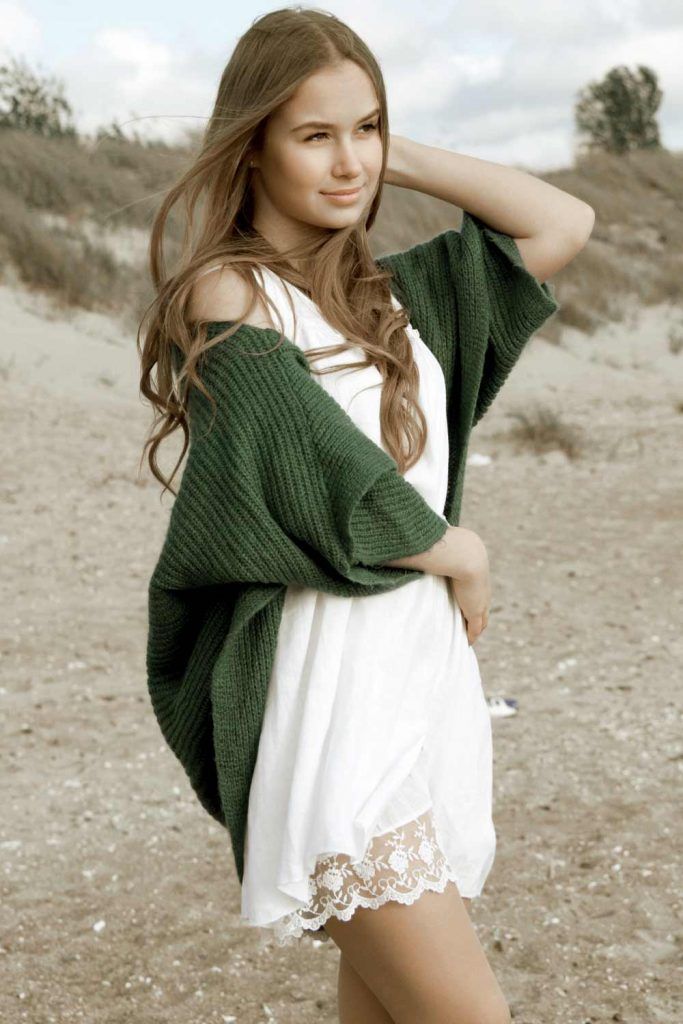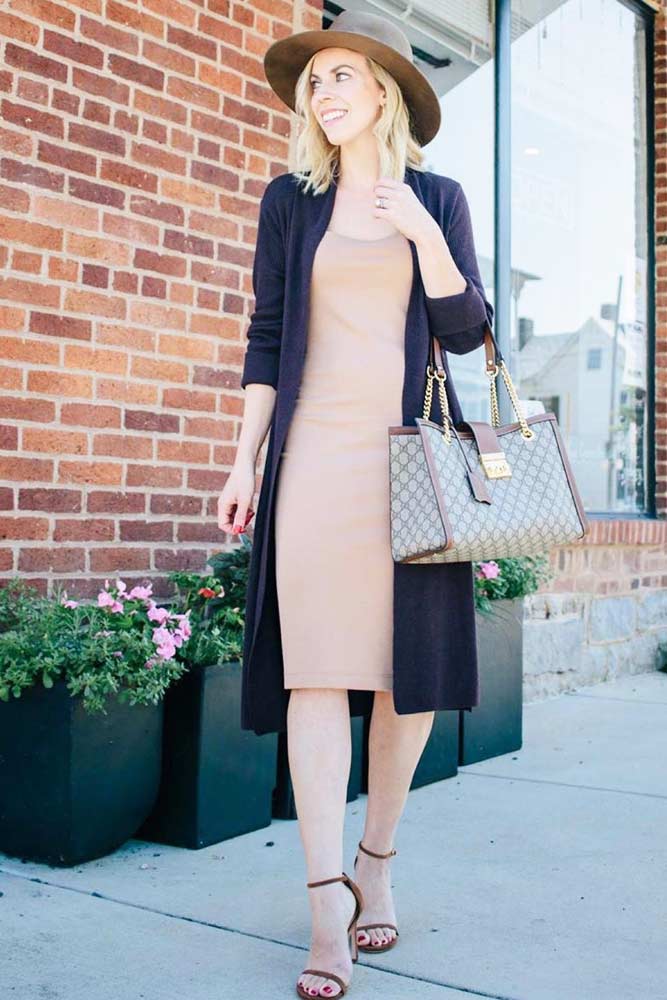 Credit photo: Instagram.com/meagansmoda
There are countless womens cardigan ideas to choose from. However, it is more than essential that you pay great attention to the hues of the cardigan you are about to add to your wardrobe. Keep it in mind that dark hues go well with neutral tones. Just like this natural-shaded T-shirt dress and a dark blue cardigan.
How To Wear Cardigan with Pants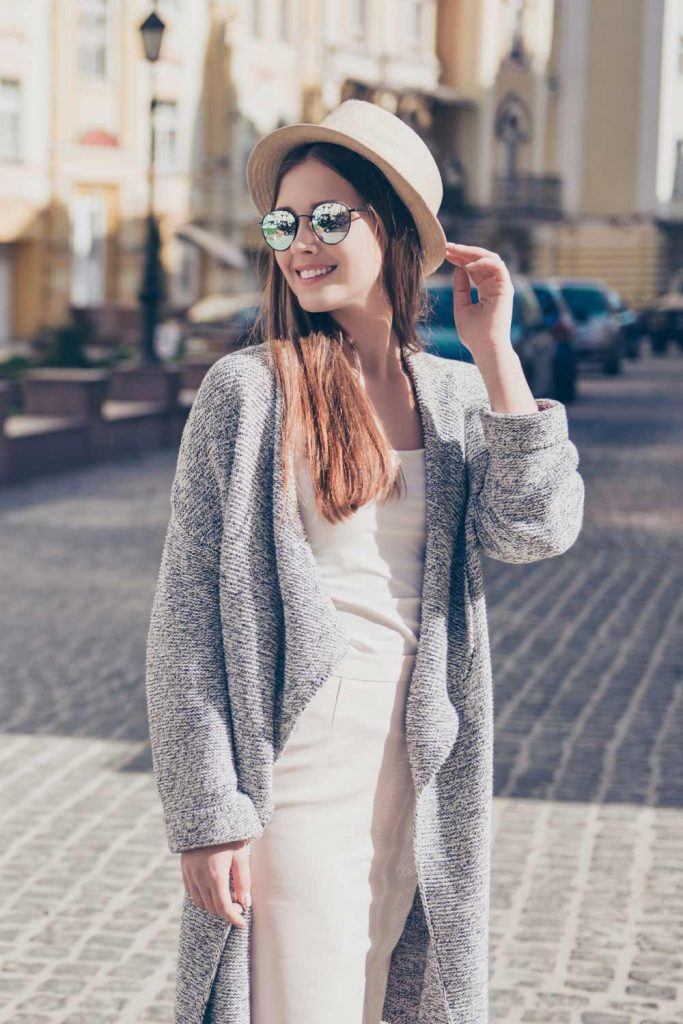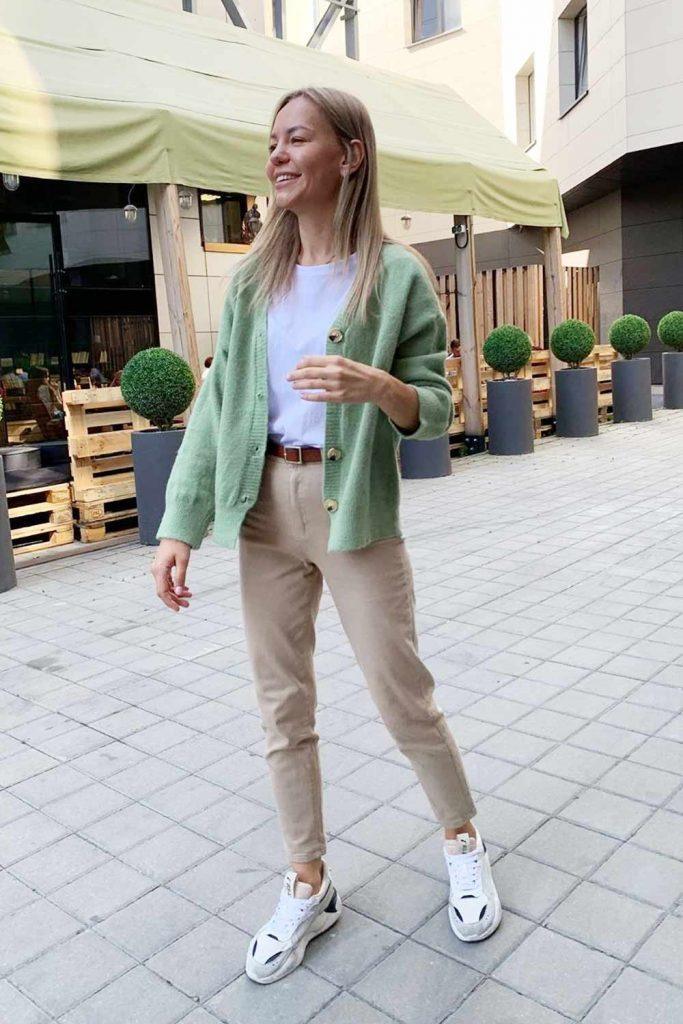 Credit photo: Instagram.com/sold_out_store_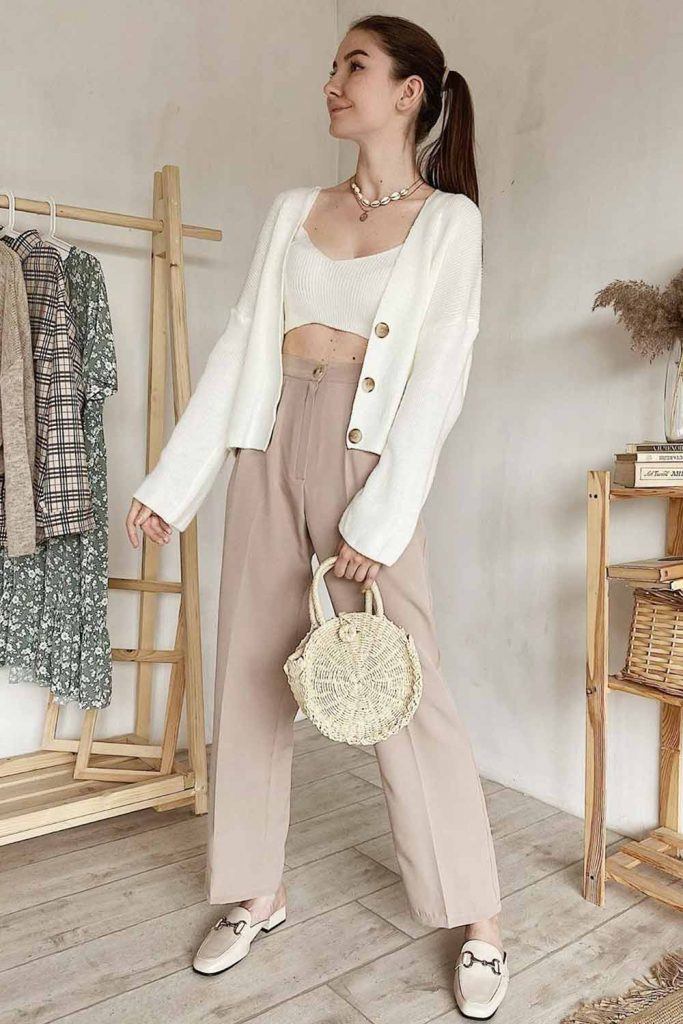 Credit photo: Instagram.com/romashka_ua_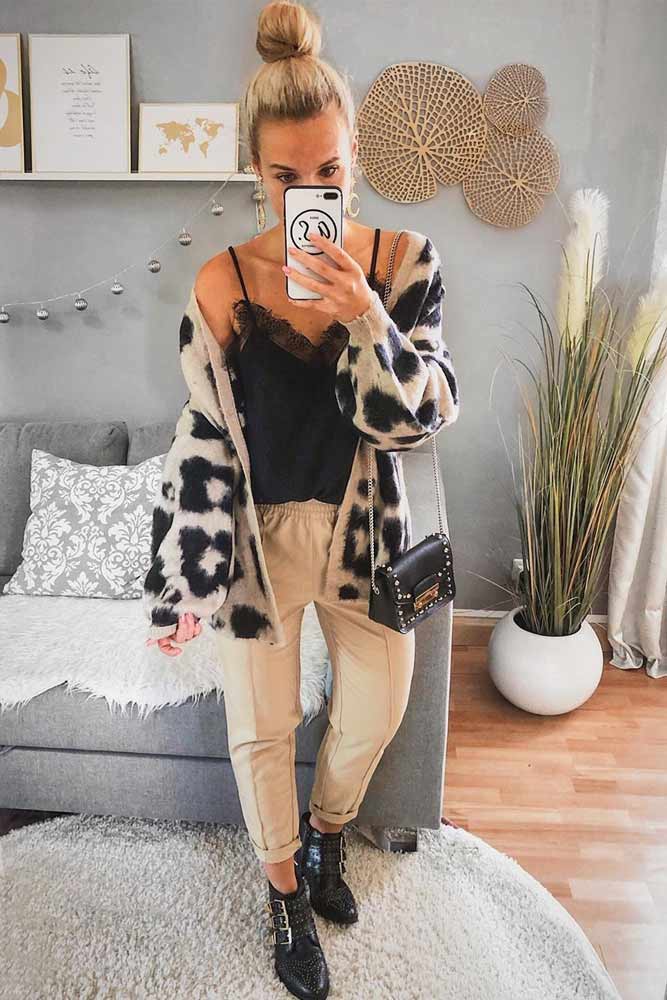 Credit photo: Instagram.com/caroko__
There may be a false assumption circulation that cardigans do not go well with summery tops. Here is the case, when we change the course of fashion. The truth is that we are going to produce the look that is not only against general opinion but also trendy and stylish looking. We assure you that with a printed cardigan like that, you can pull off almost anything!
Cardigan with Skirts Looks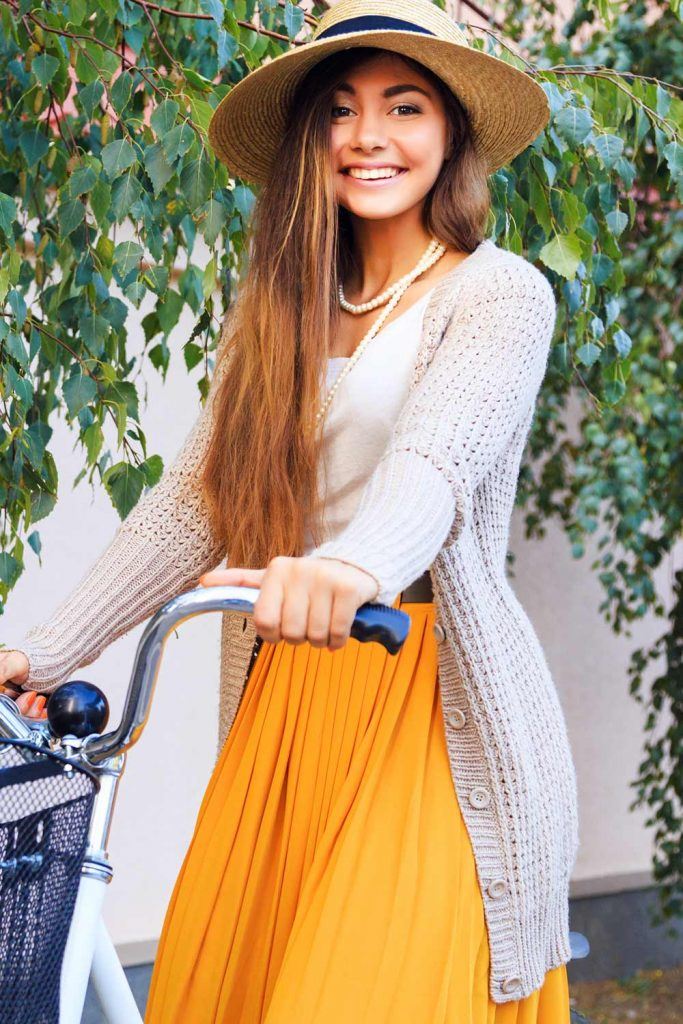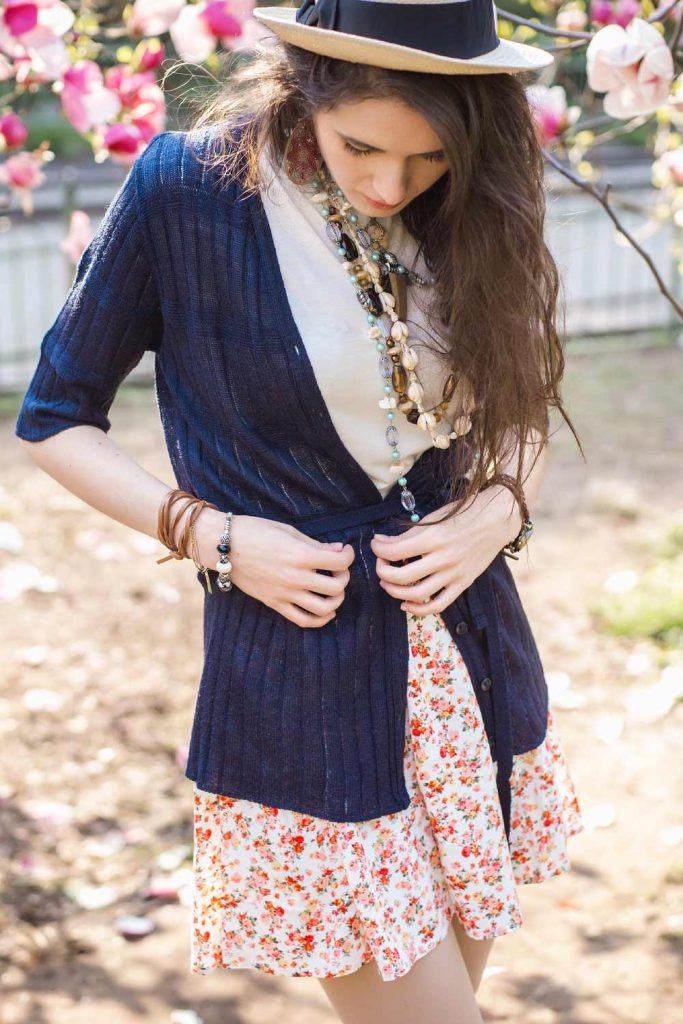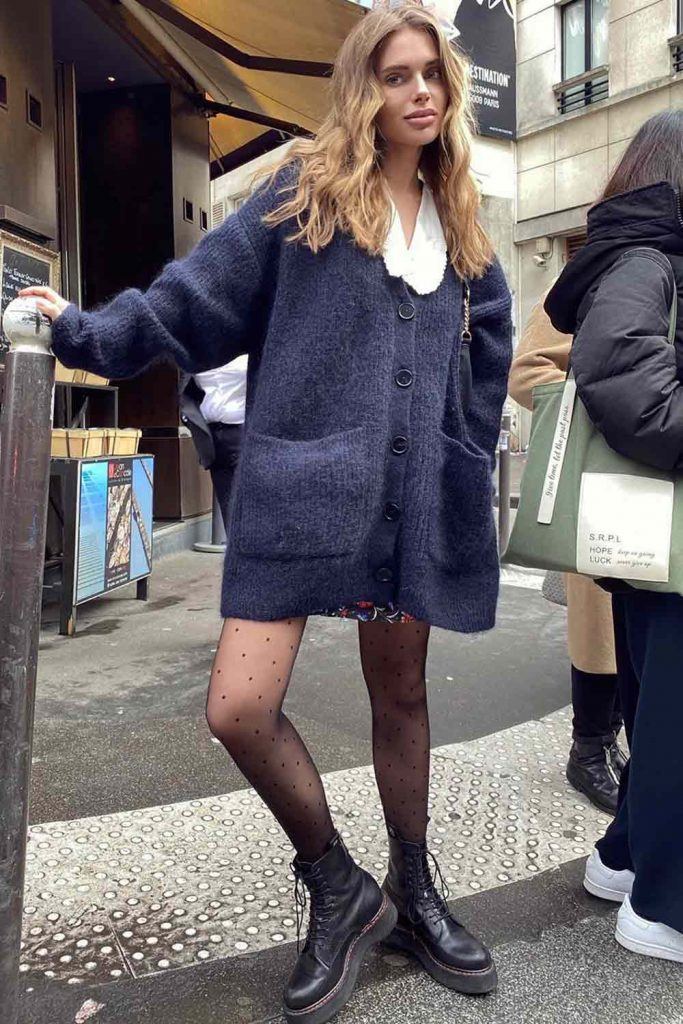 Credit photo: Instagram.com/nojinasty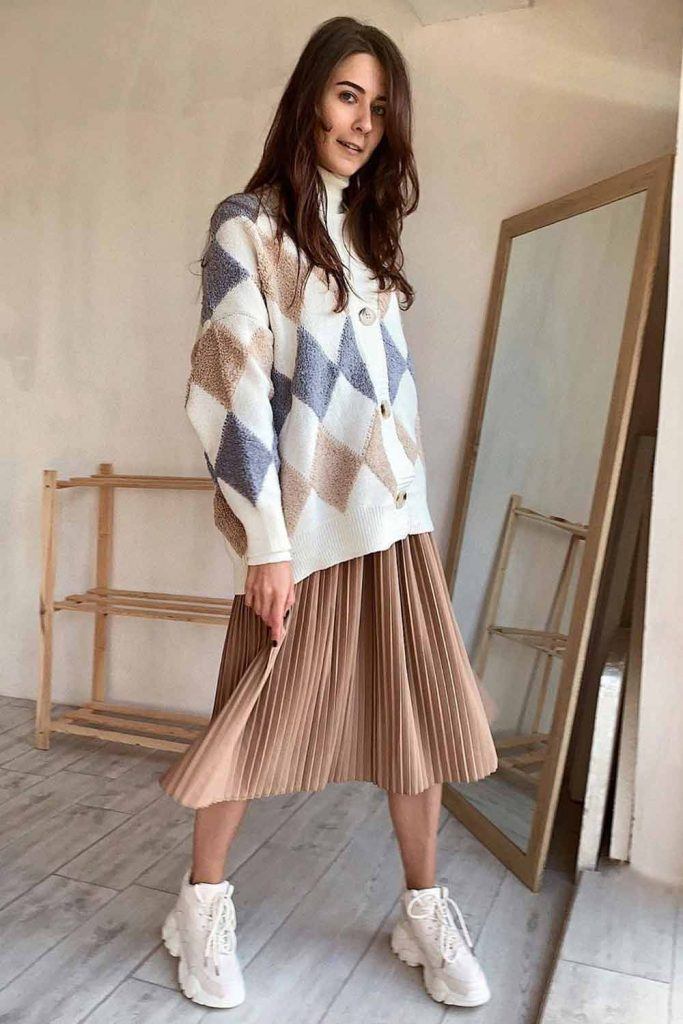 Credit photo: Instagram.com/romashka_ua_
Argyle cardigan is a classic choice. You can make argyle patterned nails to match it with your cardigan!
Ruffled Skirt With White Knit Cardigan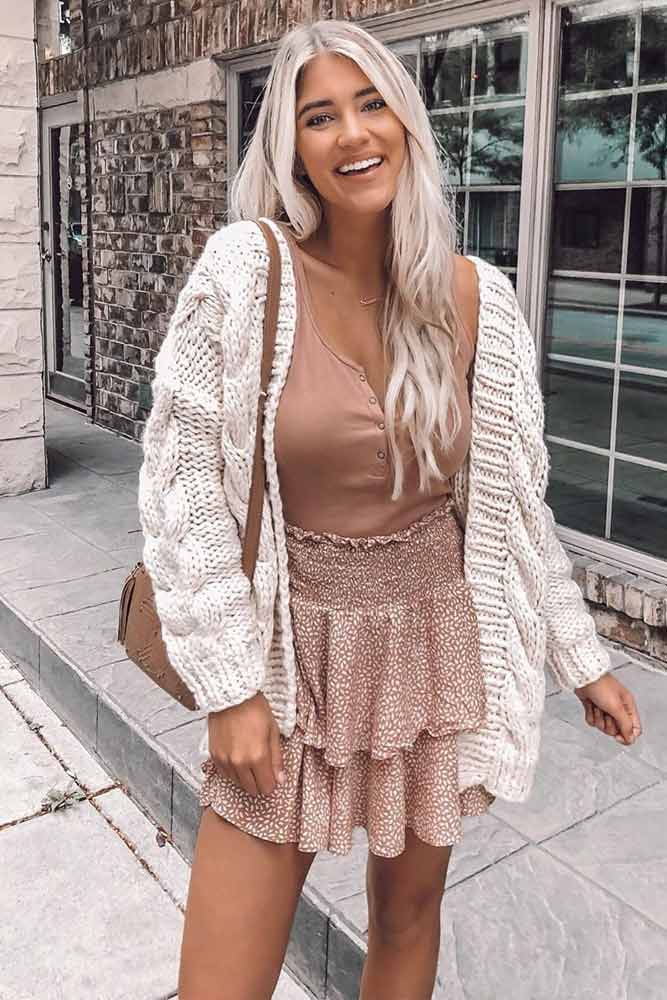 Credit photo: Instagram.com/samanthakatew
We do not wish to repeat ourselves, but light ruffled skirts are entitled to warm seasons only. Unless you know how to mix and match a knitted cardigan with such a mini skirt. We are going to share a secret – the key point is to stick to the same color palette!
How to Combine Cardigan With Jeans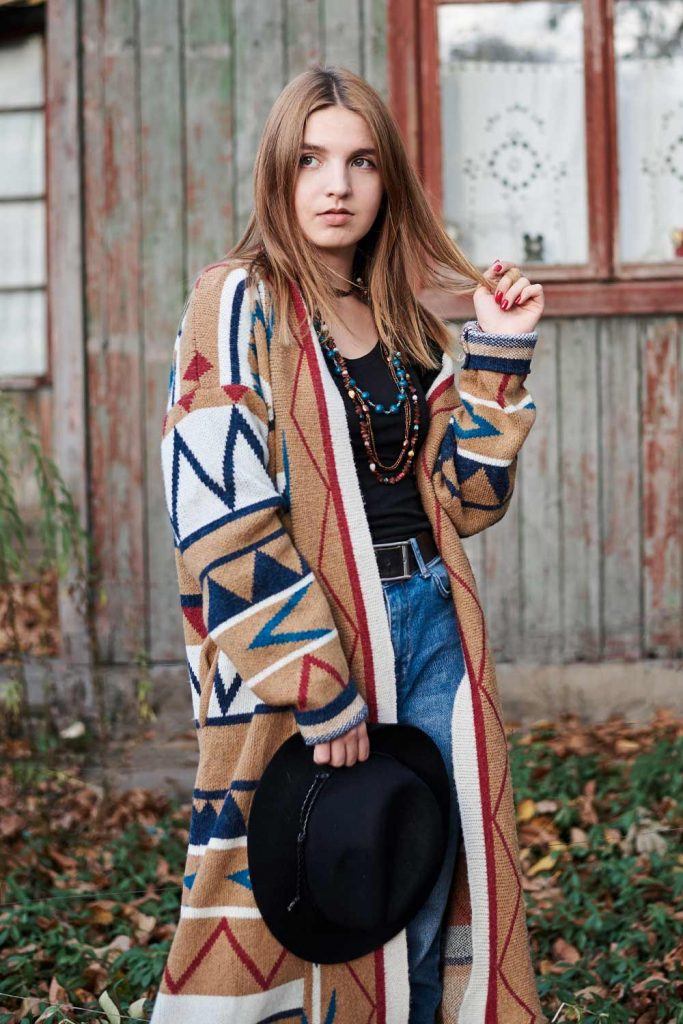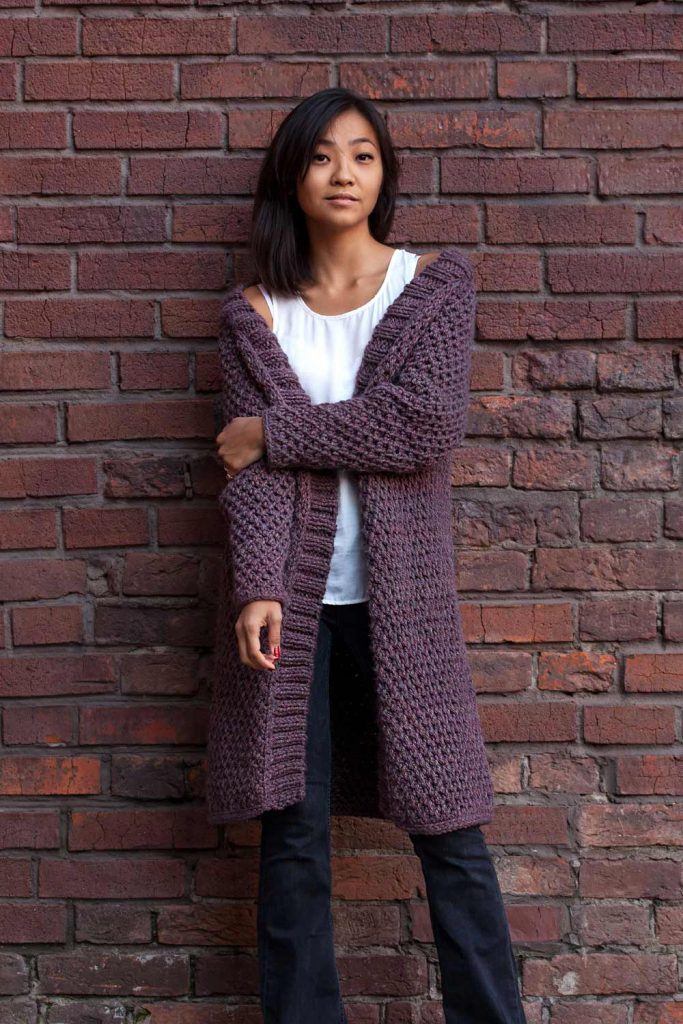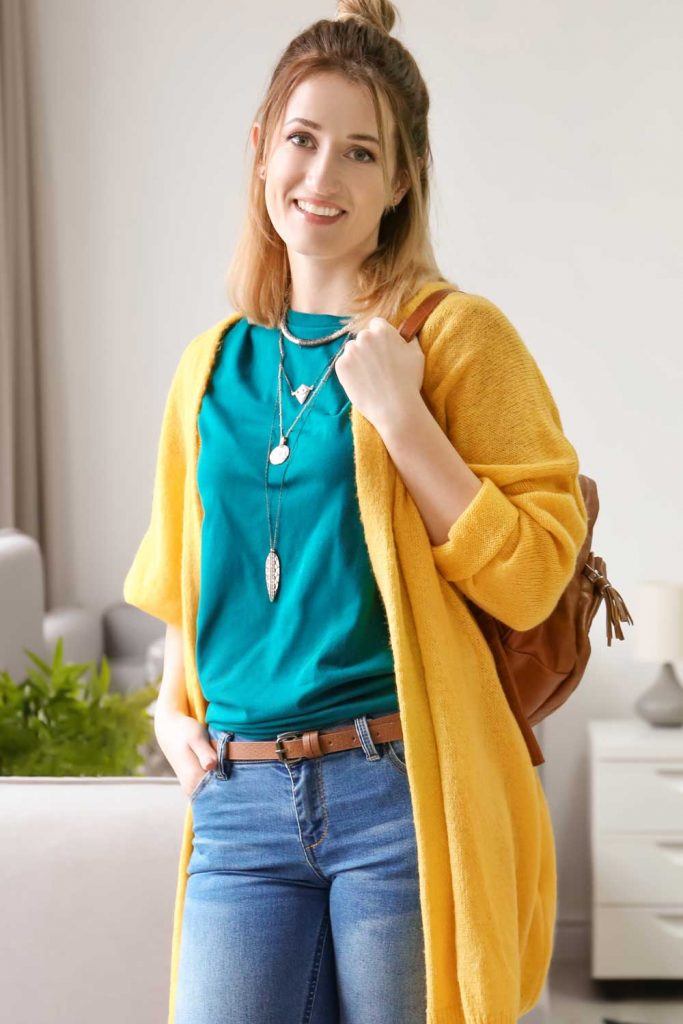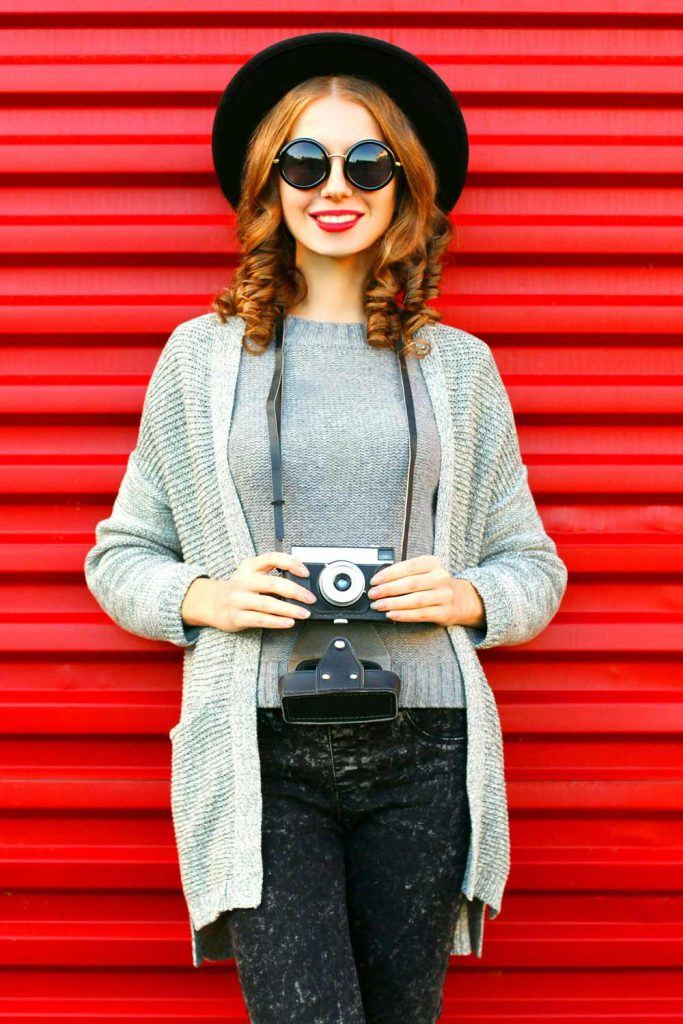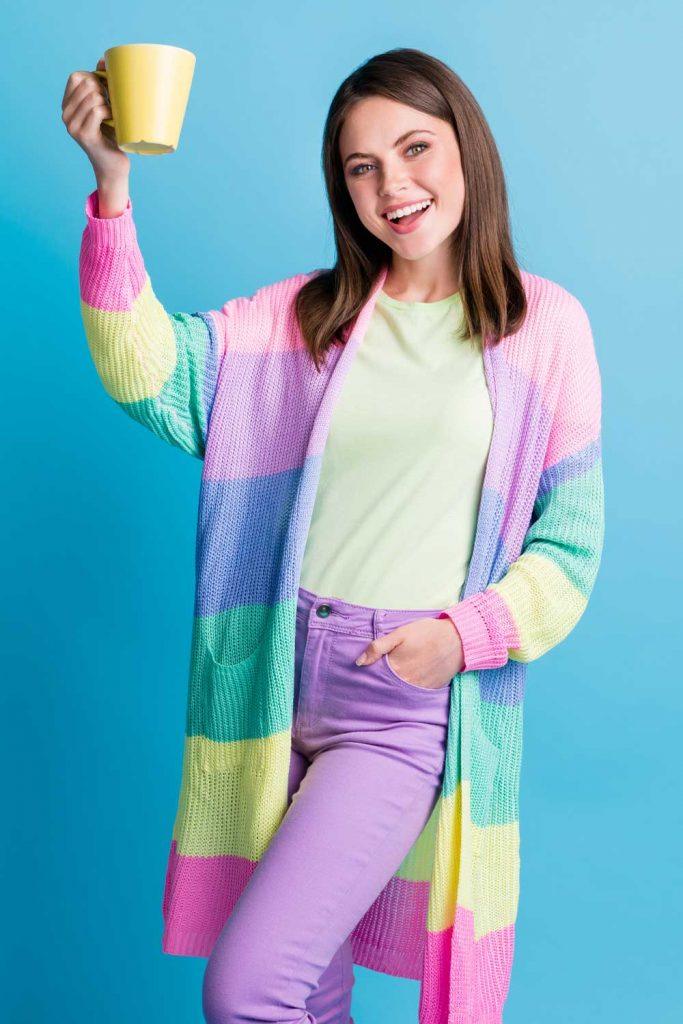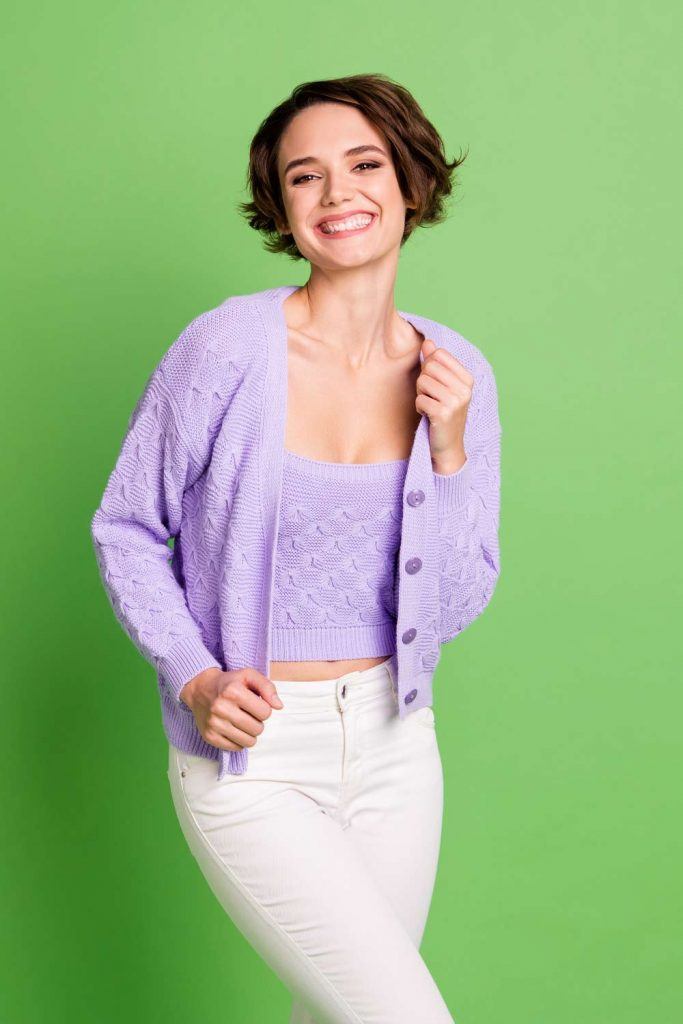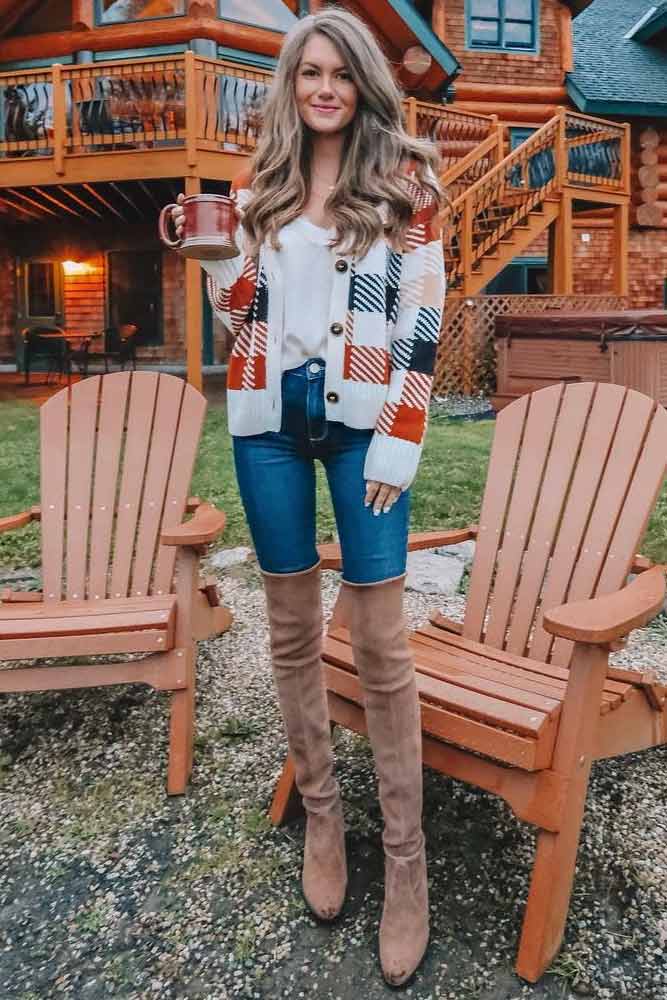 Credit photo: Instagram.com/cmcoving
There are times when you are off on vacation, and you can't plan your vacation look properly. That is when we are reaching out a helping hand! The thing is that if it is autumn or spring outside, it is best to keep yourself warm all the time. While a plaid cardigan will take care of that referring to your upper part. The OTK boots will keep your feet dry and warm too.
How to Wear a Cardigan in Spring/Summer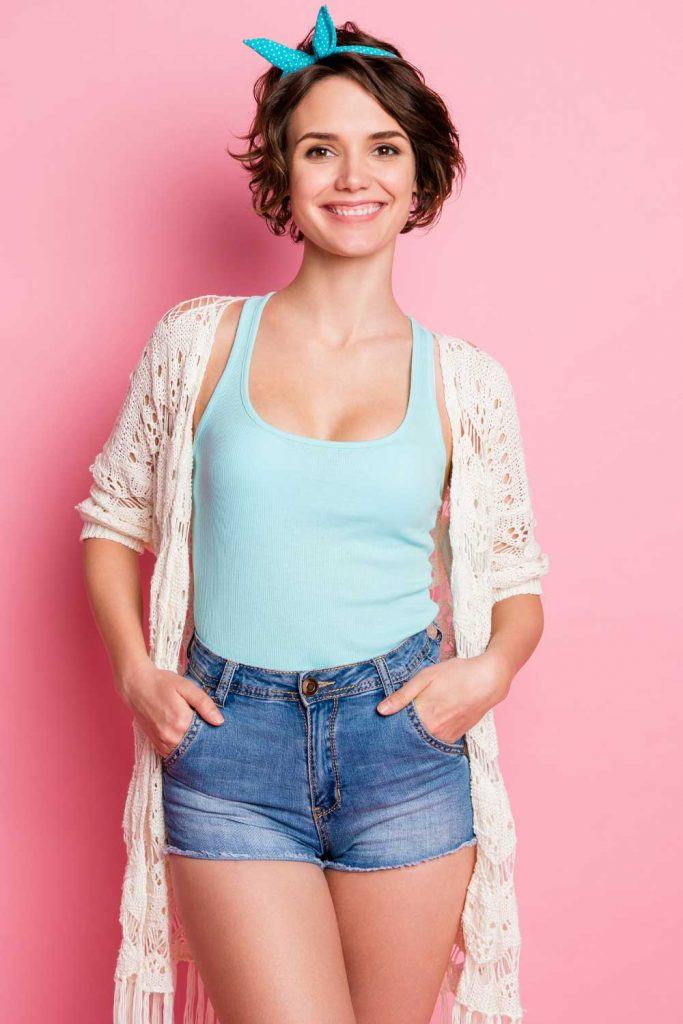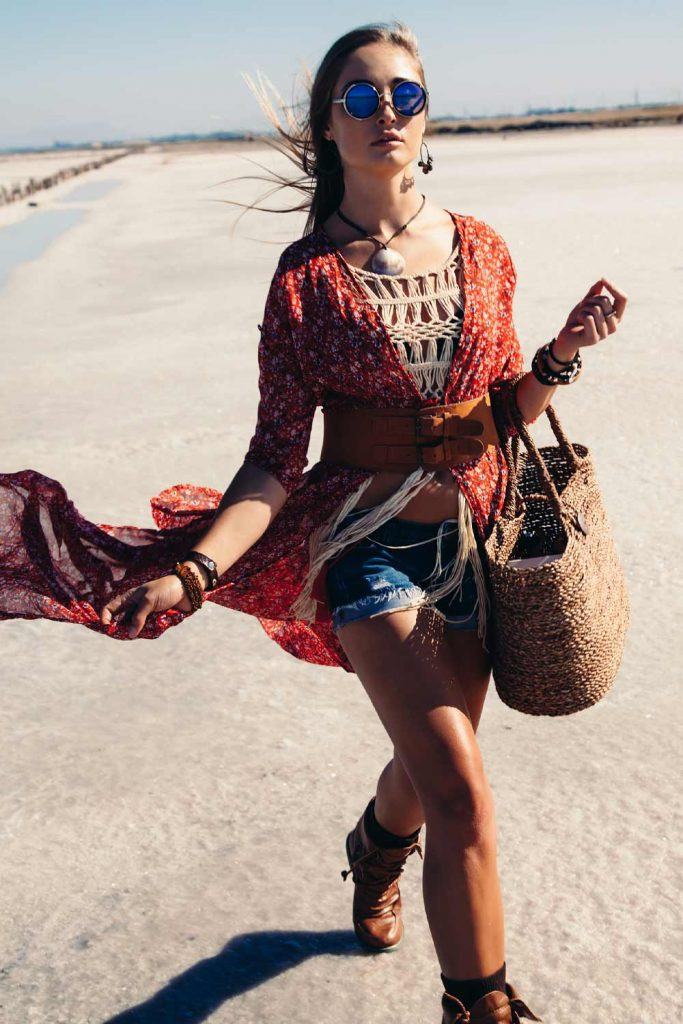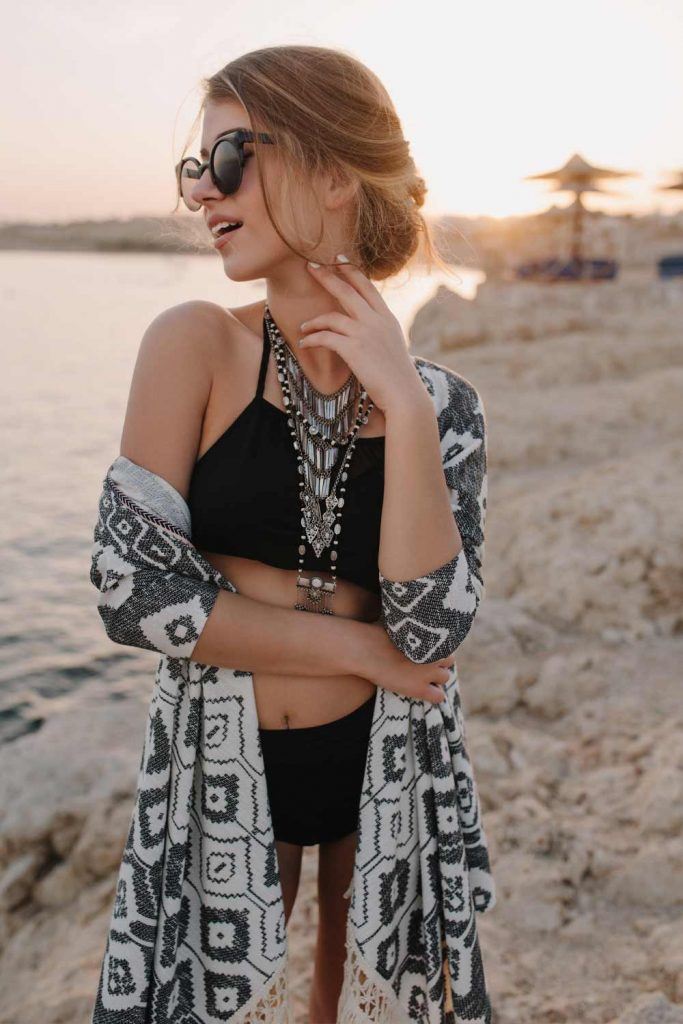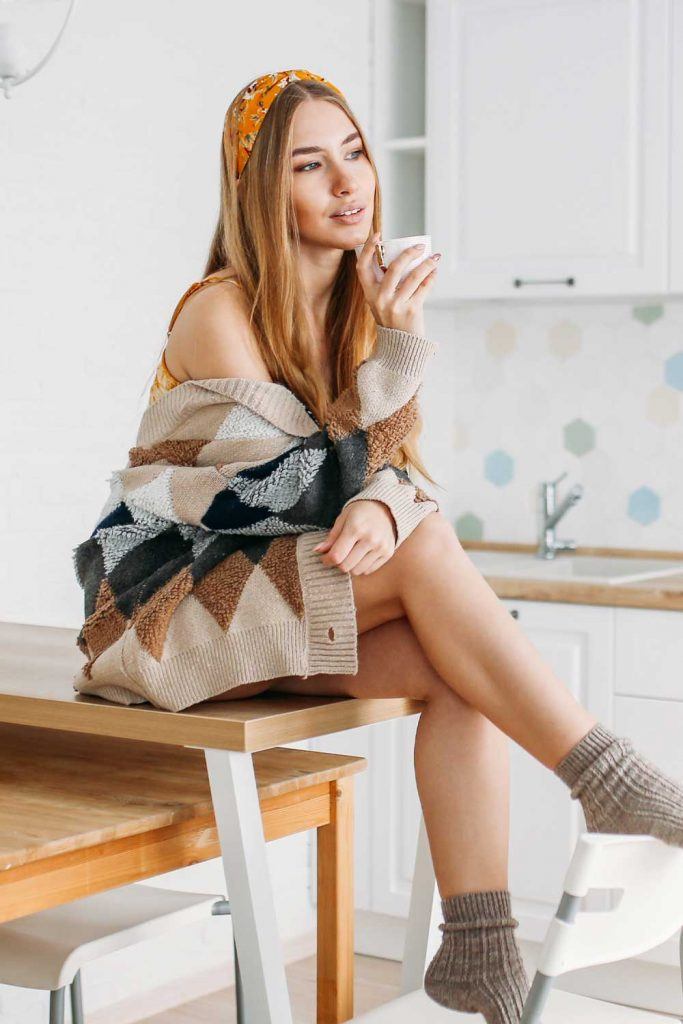 Credit photo: Instagram.com/holliewdwrd
We know that giving up on the clothes you are used to wearing when it is summery outside may be quite difficult. You know what – you do not have to! The fact is that all you should do is to spice your regular summer look up with a trendy cardigan – that is it. Striped one will be merely irreplaceable when it comes to black leggings outfit.
A cardigan is a piece in your wardrobe that you should never underestimate. The fact is that you can easily introduce it into any look as long as you know the rules to stick to.
FAQ: Cardigan
What is the difference between cardigan and sweater?
Knitted clothing with a front opening are known as cardigans. They fall into the sweater group, but the only distinction is that they have a front opening that may be closed with buttons or zippers. The newest models of cardigans are made to hang open and don't have any buttons or zippers.
Are cardigans old fashioned?
Cardigan ensembles are actually rather fashionable. The classic cardigan doesn't have to be outdated. It can also be one of your closet's most stylish and hardworking pieces. It can not only keep you warm in the colder months…Cardigan will also make you appear taller and leaner, as well as bring you bang up to date.
How do you make cardigans look good?
Over straight-leg jeans and a T-shirt are a perfect complement to cardigans. Bigger designs are crucial to avoid looking twee. If you need a slimmer look, tuck it into high-waisted trousers or invest in a fine knit version and belt it over a midi skirt for a wonderful workwear alternative in the winter.