Whenever you feel tired of cutting your mane short but still quite unsure whether you have the patience to grow out a full-scale lob, you must consider mens medium length hairstyles. The beauty of mid-length styles lies in their versatility, but not only. Even if you are struggling with such issues as ultra-fine or thinning hair, you can still sport those longer cuts when chosen wisely. Surely, shorter cuts are much simpler to look after, but they require regular trims. Medium-length mens haircuts ideas will take some extra few minutes of your morning coffee time but will keep things interesting for an extended period of time. Do you feel like we have convinced you? Then you need a complete gallery of the best looks to pull off this season!
_We may earn money from affiliate links on this page. Please check out our disclosure policy for more details.
Undercut Quiff Hair On Top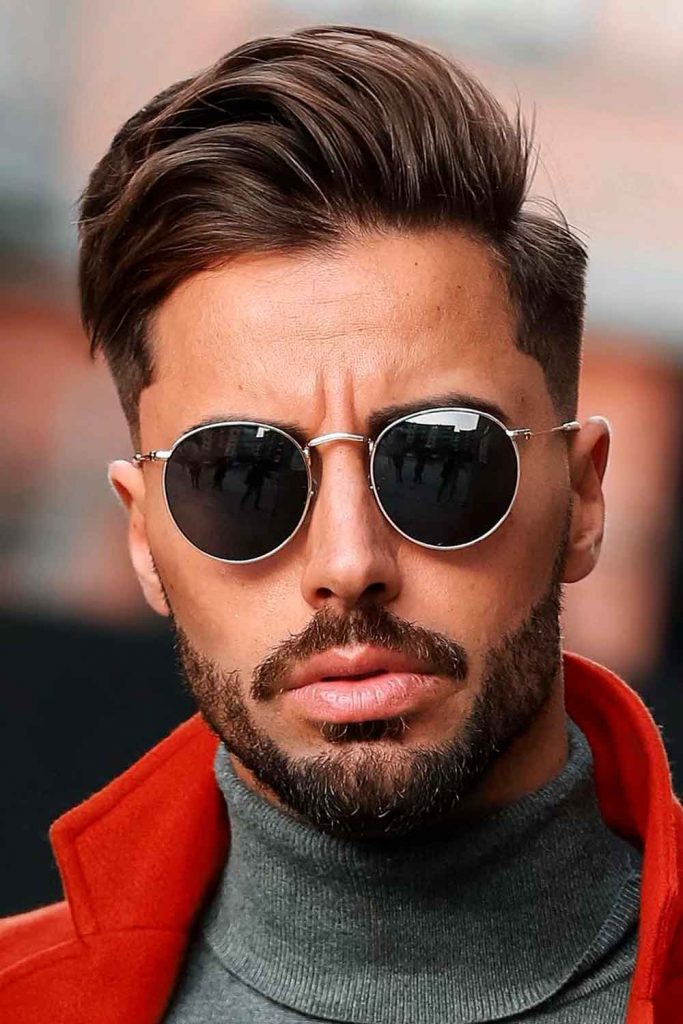 Credit photo: giuse_laguardia/Instagram.com
The beauty of mens longer hairstyles is in their ability to contain that casual flair along with the confidence vibe corked in the same bottle. When you require a business-like projection of your formal self, style your quiff with a bit of styling gel, making that wave prominent. Should you be up for a more daring look, just style your hair up and call it a day!
Side-Swept Hair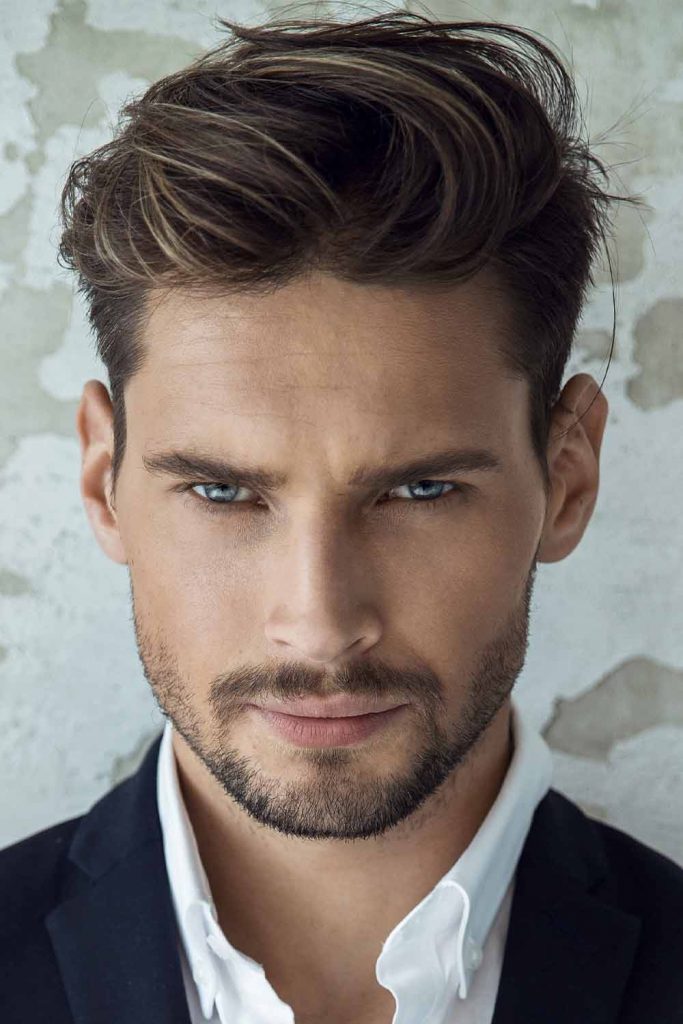 It is impressive how well-suited mens hairstyles medium length can change the whole perspective. This concerns the way people see you, but not only. A side-swept cut can help you enhance your prominent facial features as well. All it takes is to sweep it to the side that embraces your face shape best and secure the hair with a tad of gel.
Slick Back Mens Medium Length Hairstyles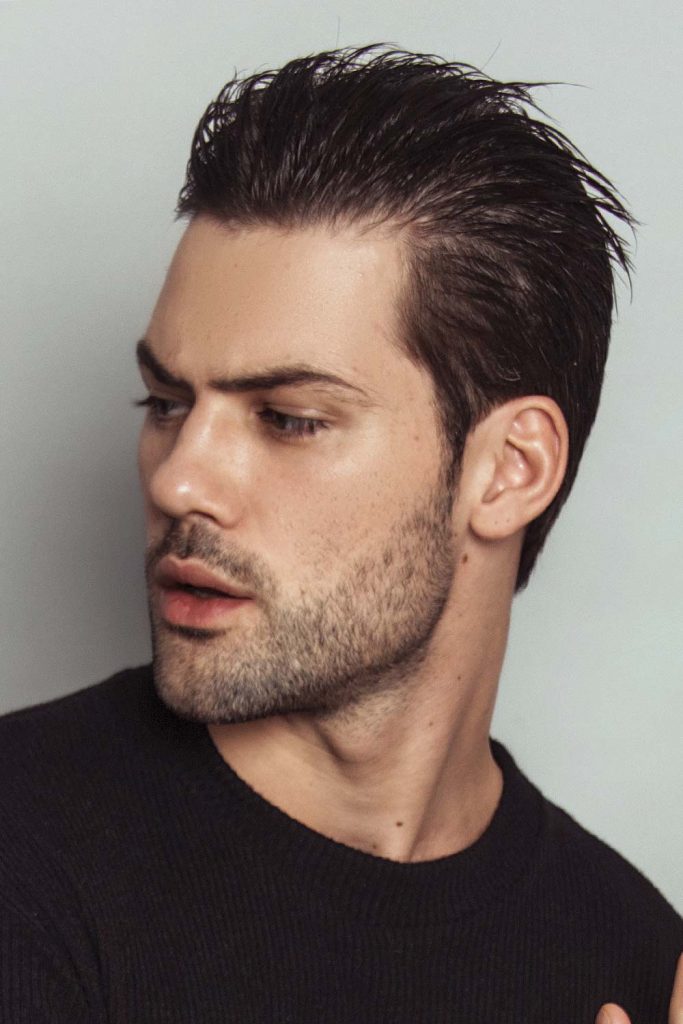 There is something incredibly charming yet mysterious about medium slicked back hair. If you plan a night out, we suggest you go generous on a hair mousse and comb that mane of yours back with a wide-toothed comb to intensify the vibe. Whether you plan the rest of your look casual or formal – it matters not. All eyes will be on your face.
Comb Over Mens Medium Haircuts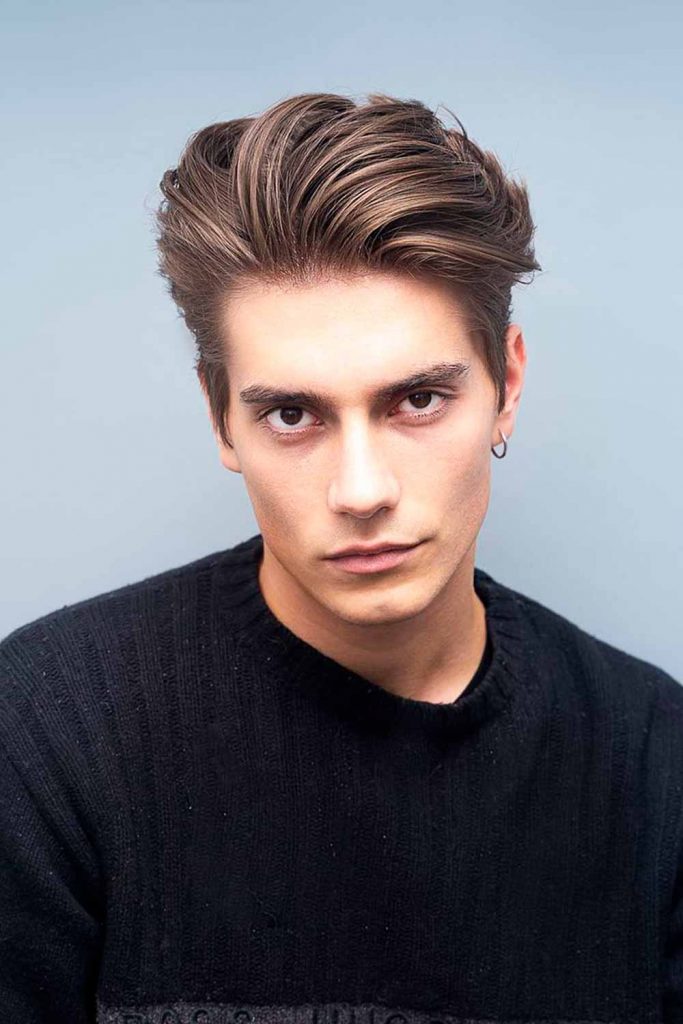 Credit photo: keller_konturen/Instagram.com
Comb-over is one of those medium hairstyles men of all generations are equally fond of. First things first, the style is super easy to succeed with – just create a side part and comb your mane to one side. On top of that, the look spreads that easy-going yet confident flair that is hard to miss. Not to mention that it is an excellent opportunity to deal with the notion of thinning hair and hide the issue under the volume that the style provides.
Mens Medium Long Hairstyles Middle Part
Credit photo: urednistvo.pricesk.robert/Instagram.com
i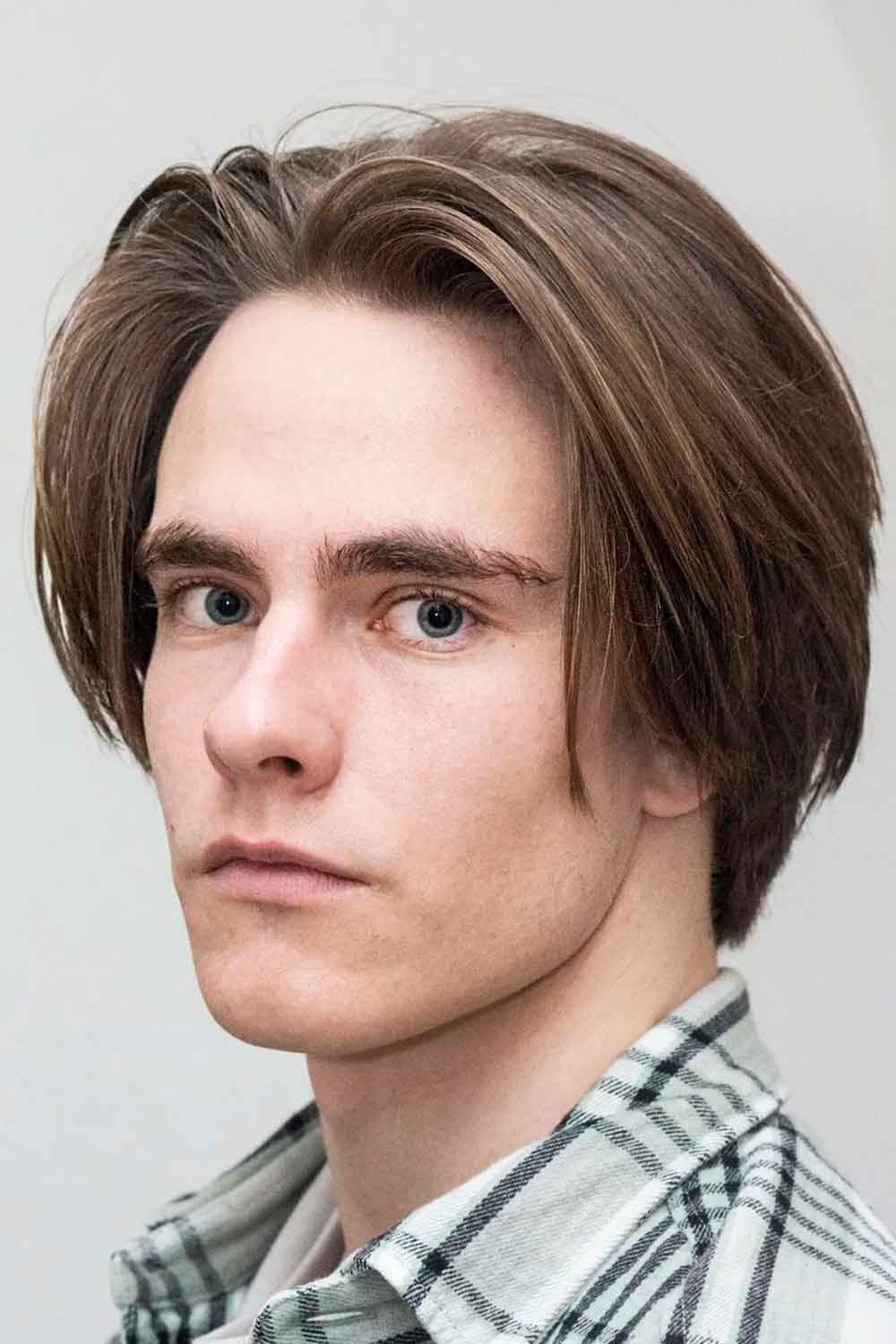 Credit photo: urednistvo.pricesk.robert/Instagram.com
i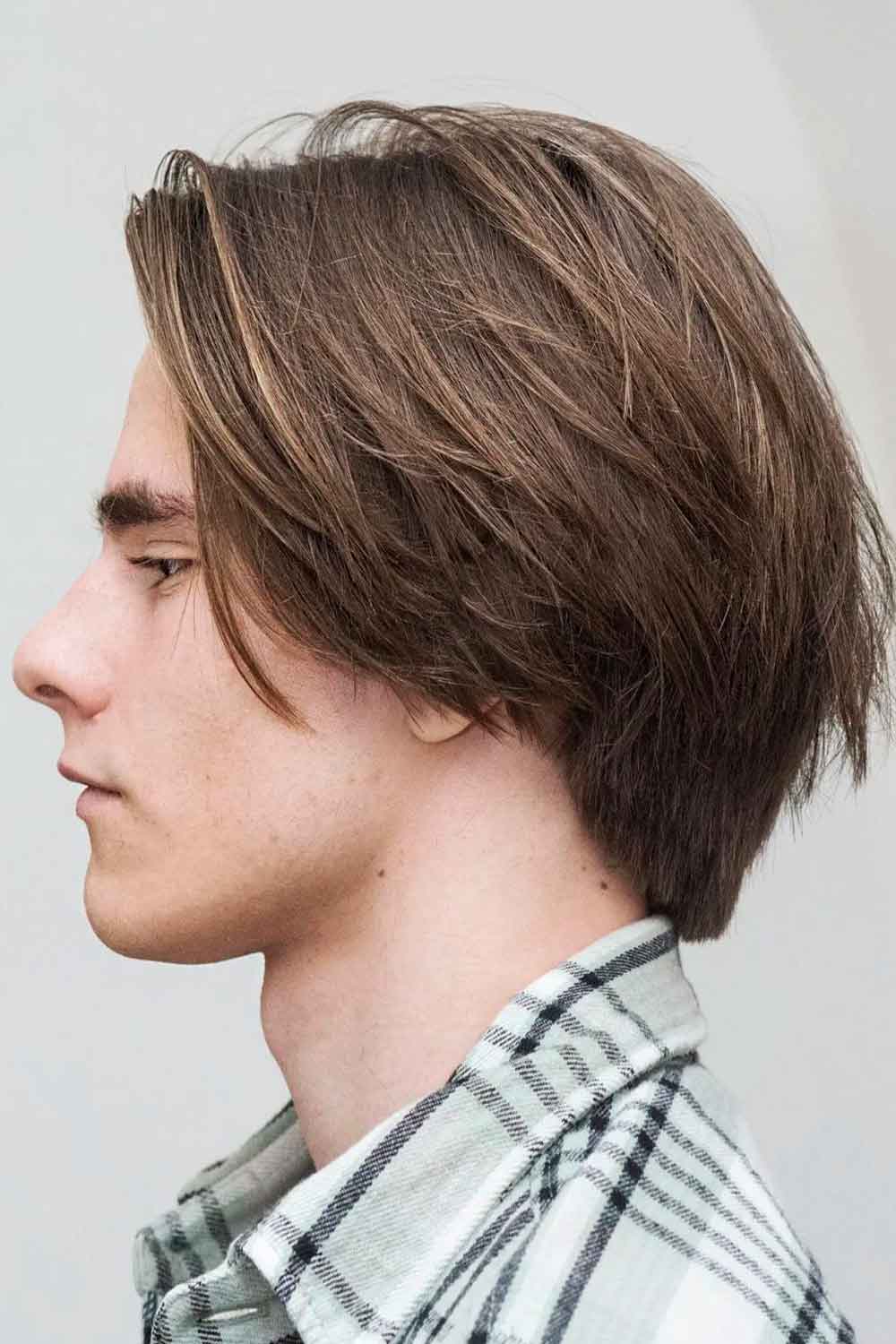 Credit photo: urednistvo.pricesk.robert/Instagram.com
i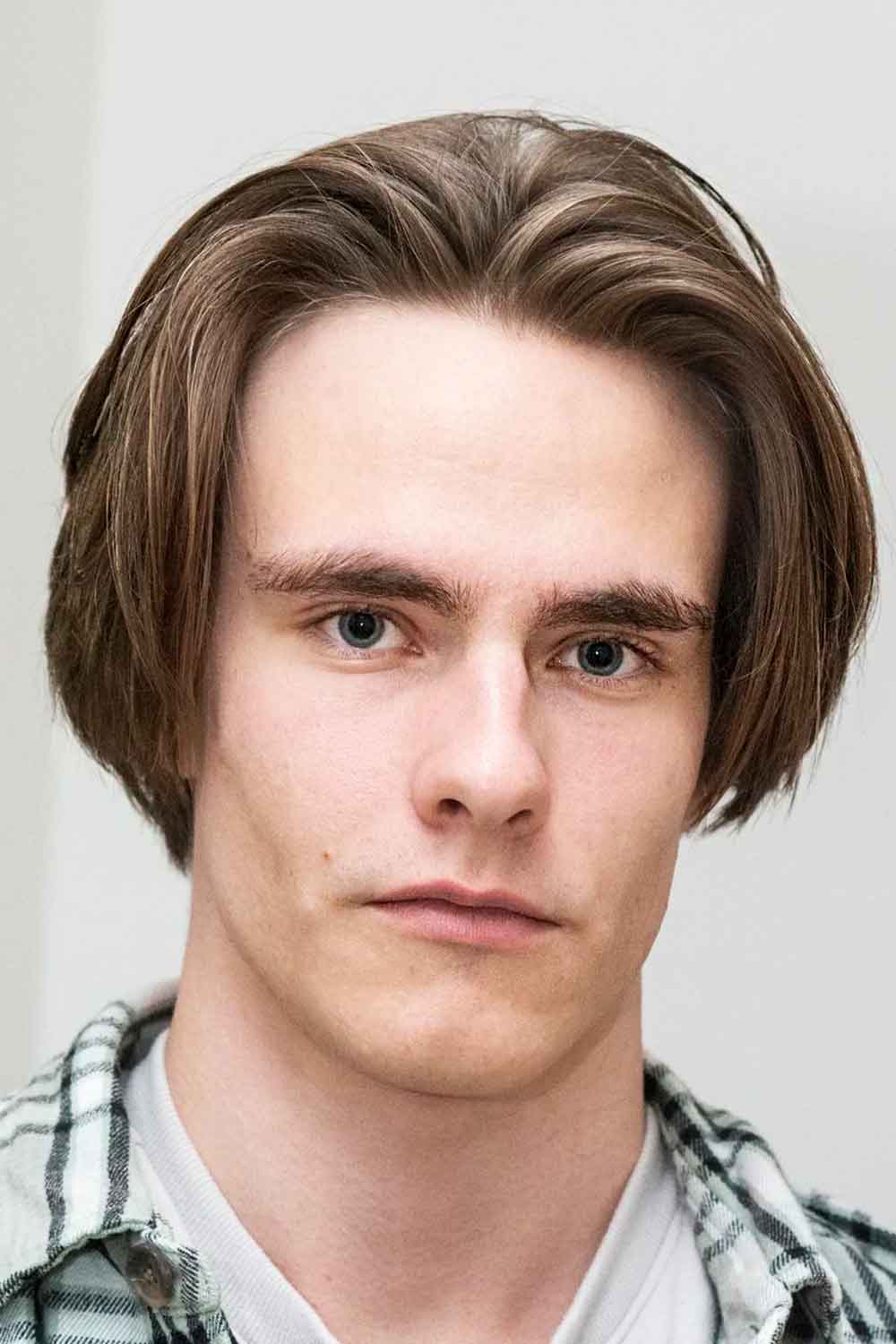 /
A surefire way to give men's medium long hairstyles some definition is to complement them with a middle parting. In this way, your hair look gains a neat and elegant appearance without much effort. Yet, for a relaxed feel, you should not make the parting overly straight. Let the hair fall down freely.
Modern Layered Bowl Cut
Credit photo: a.nizhnick/Instagram.com
i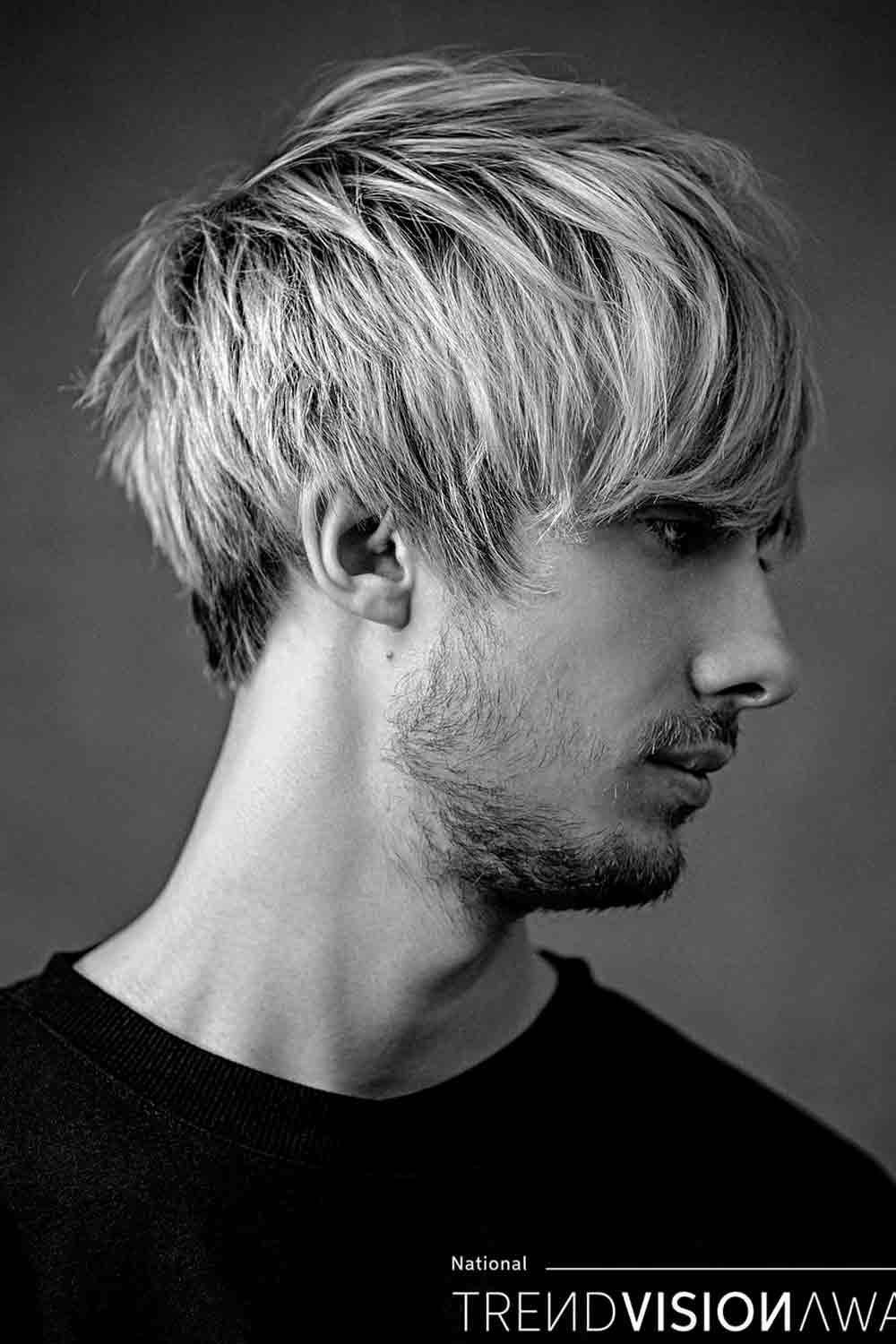 Credit photo: a.nizhnick/Instagram.com
i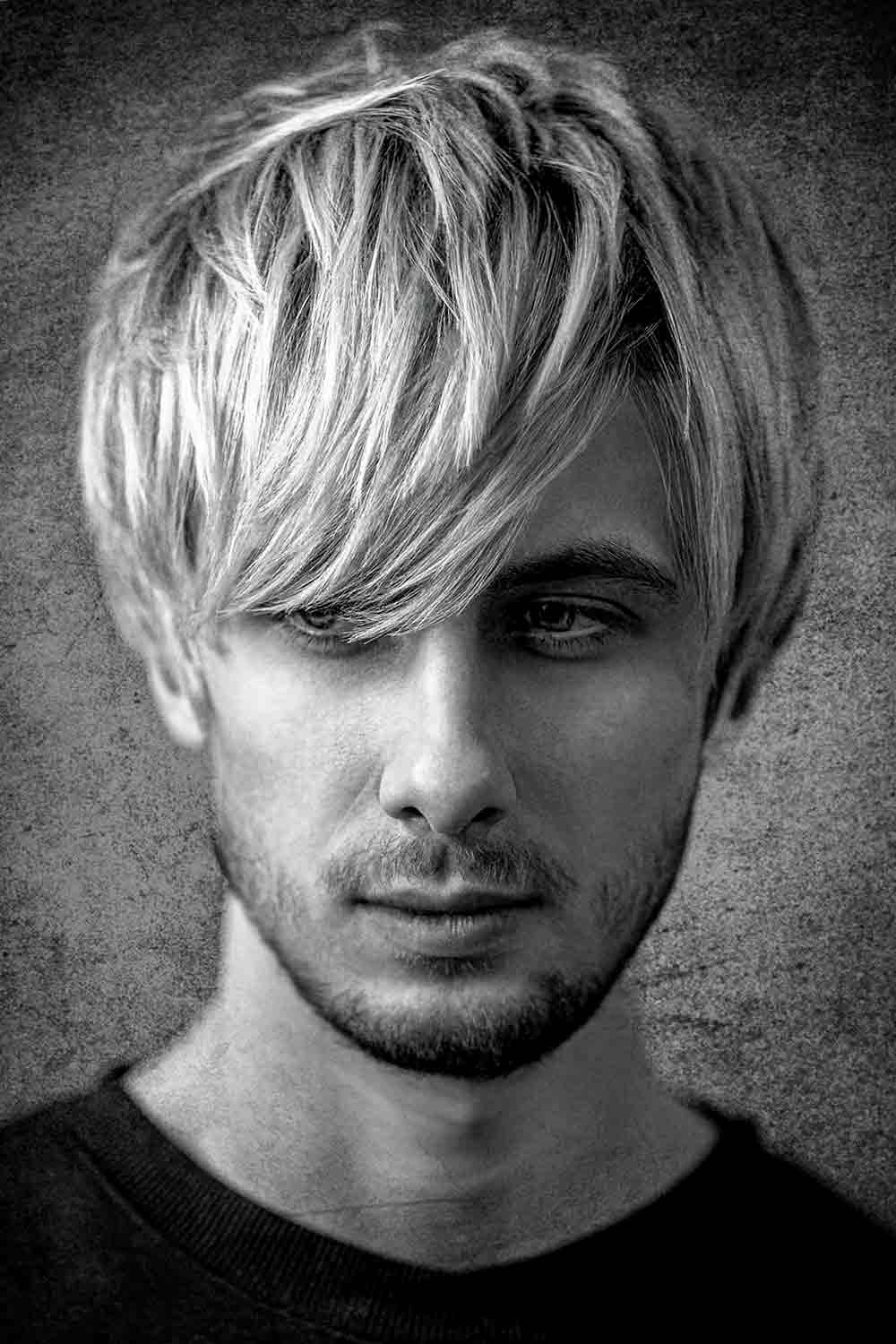 /
Some medium length hairstyles men choose today root date way back, but it does not mean you can't reinvent a style. Present-day catwalks and the fashion industry have brought a bowl cut, and for a good reason. You can always go with a classy variation of the cut, or you can acquire a more disheveled look and have the eyes on you every time you enter the room. Think about it.
Spiky Side Bangs
Credit photo: mattyconrad/Instagram.com
i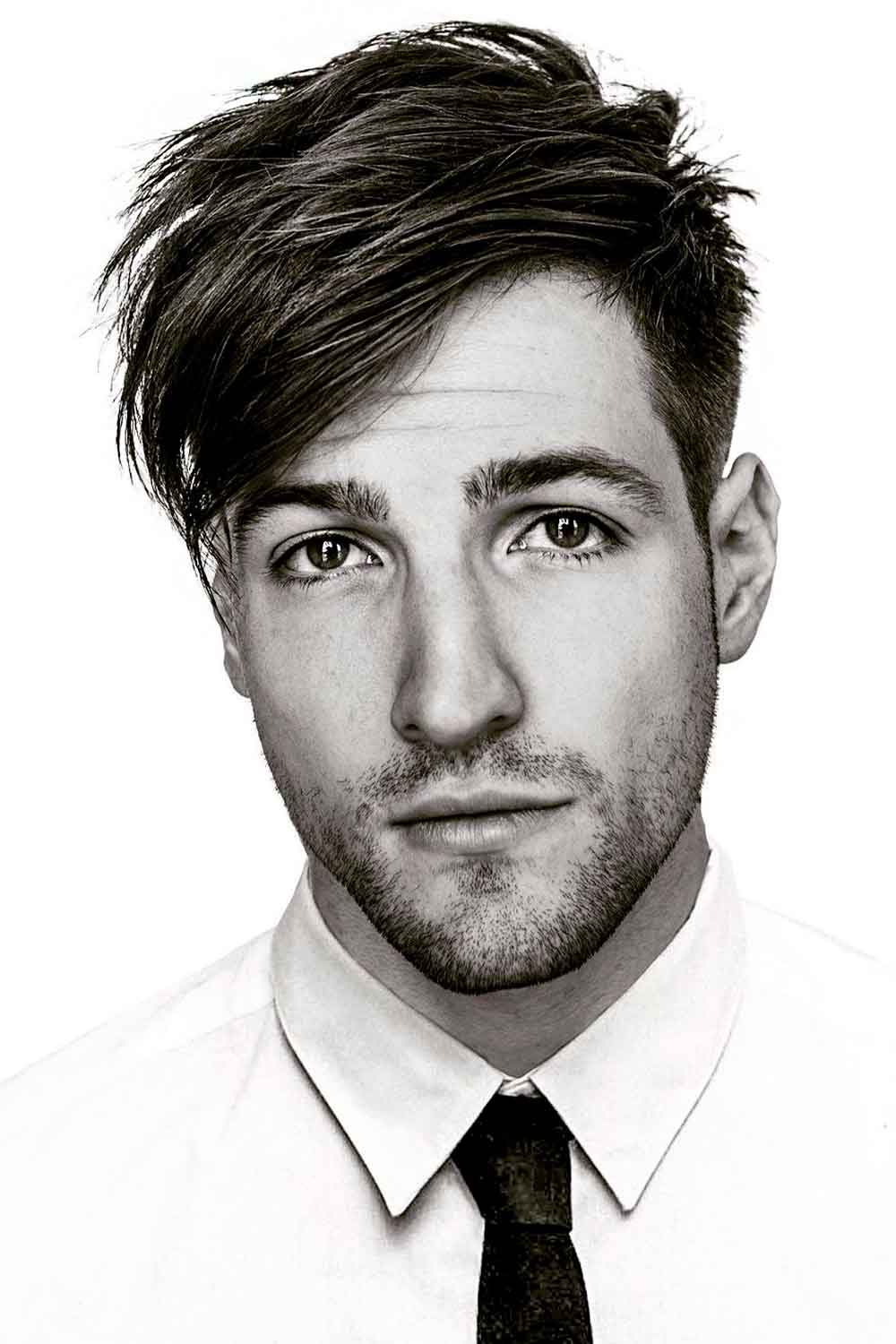 Credit photo: erichagberg/Instagram.com
i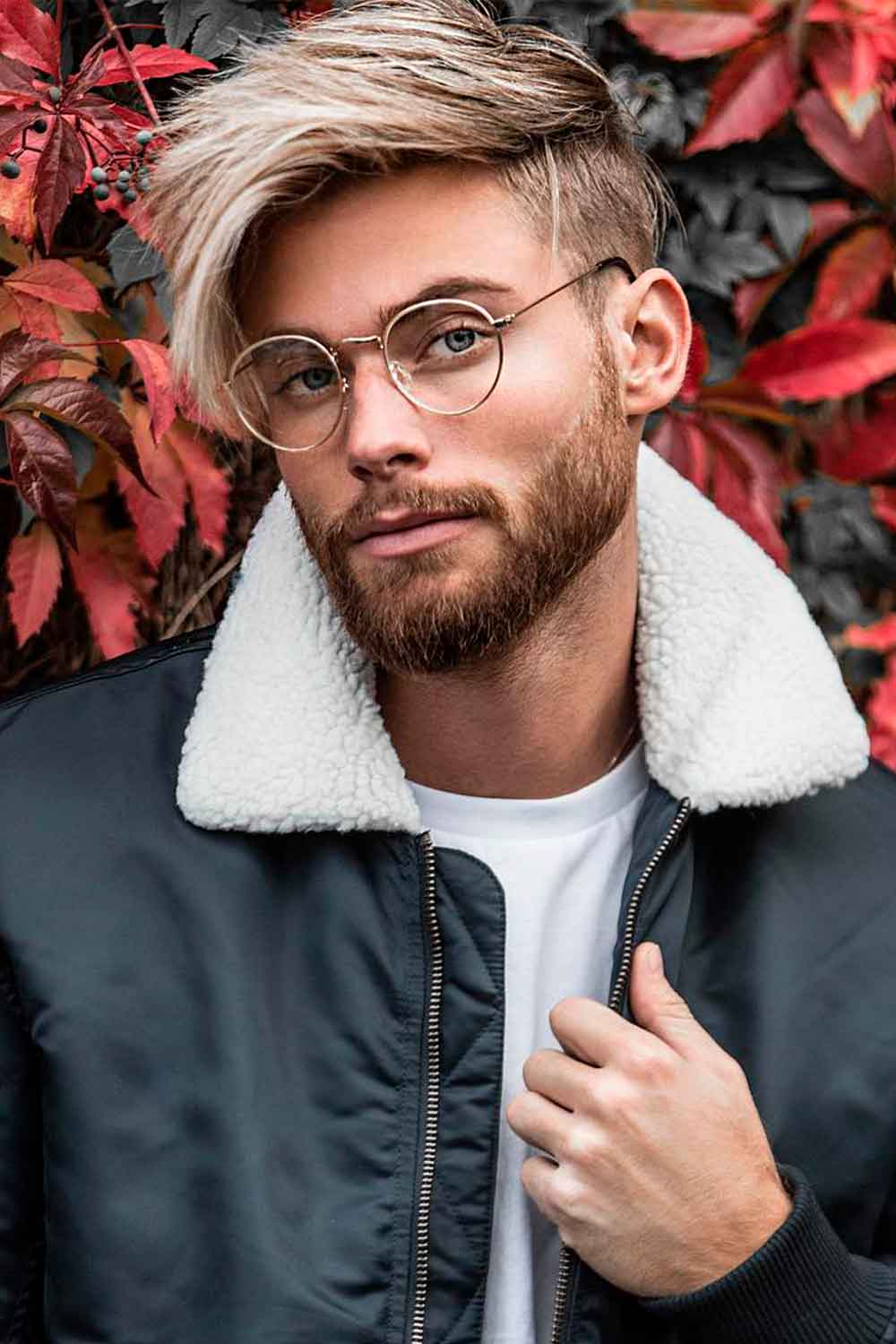 /
For men's haircuts medium length offers a lot of versatility. So, you can style your locks in a myriad of ways depending on your mood and occasion. A spiky side bang is a trendy hairstyle that gives your appearance a fancy twist. It may have a slightly messy finish for a more casual look.
Textured Mohawk Fade
Credit photo: spukthebarber/Instagram.com
i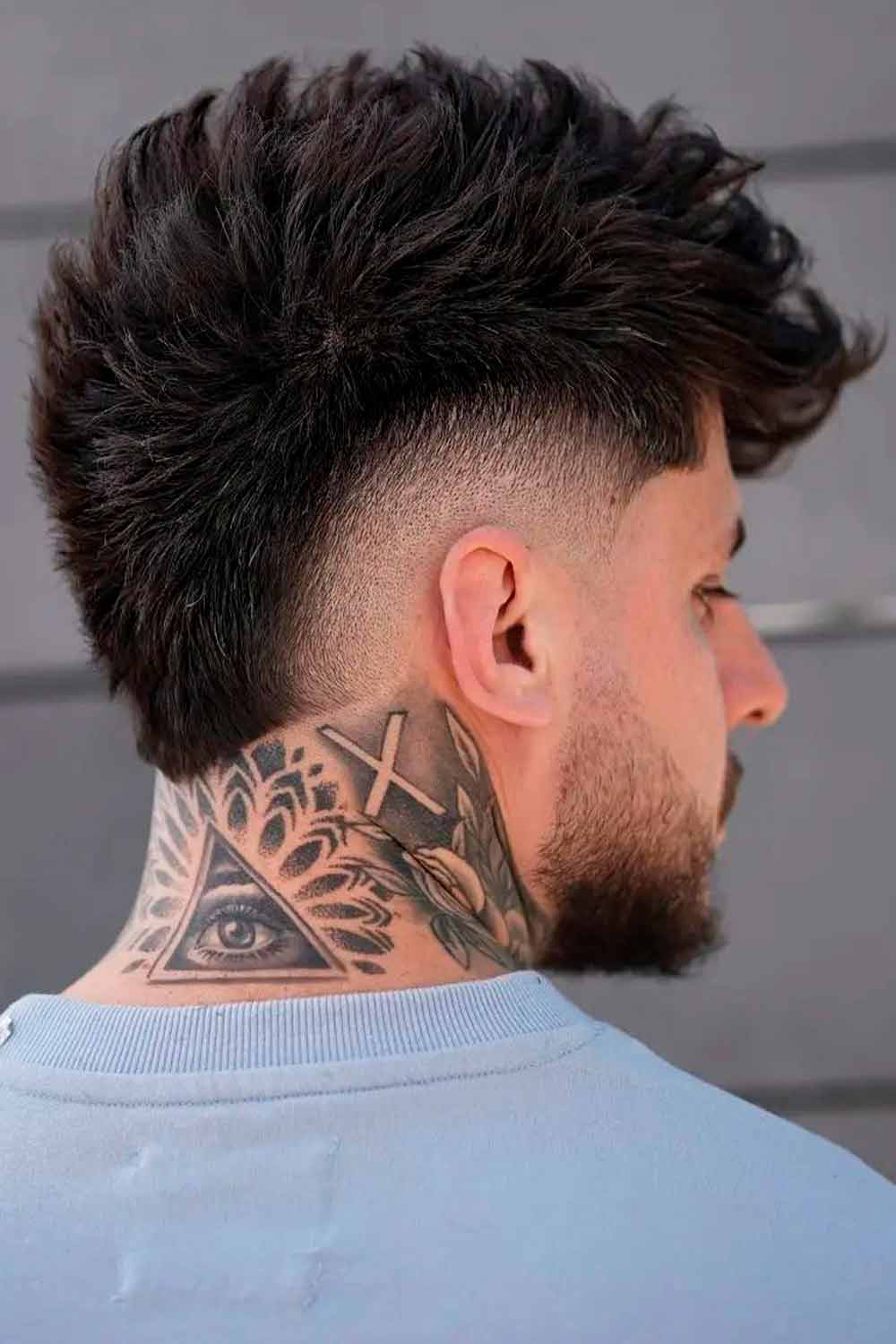 Credit photo: spukthebarber/Instagram.com
i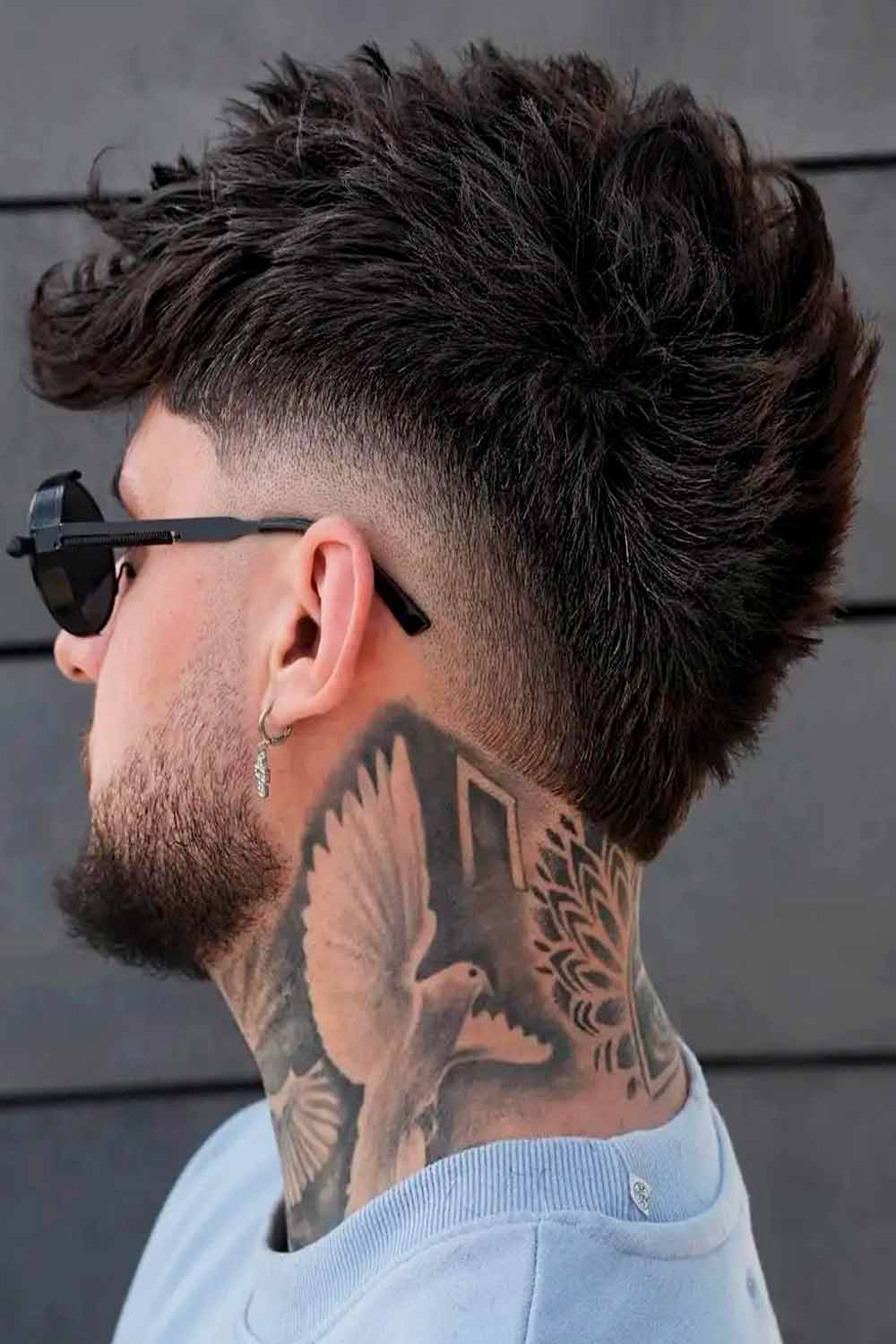 Credit photo: spukthebarber/Instagram.com
i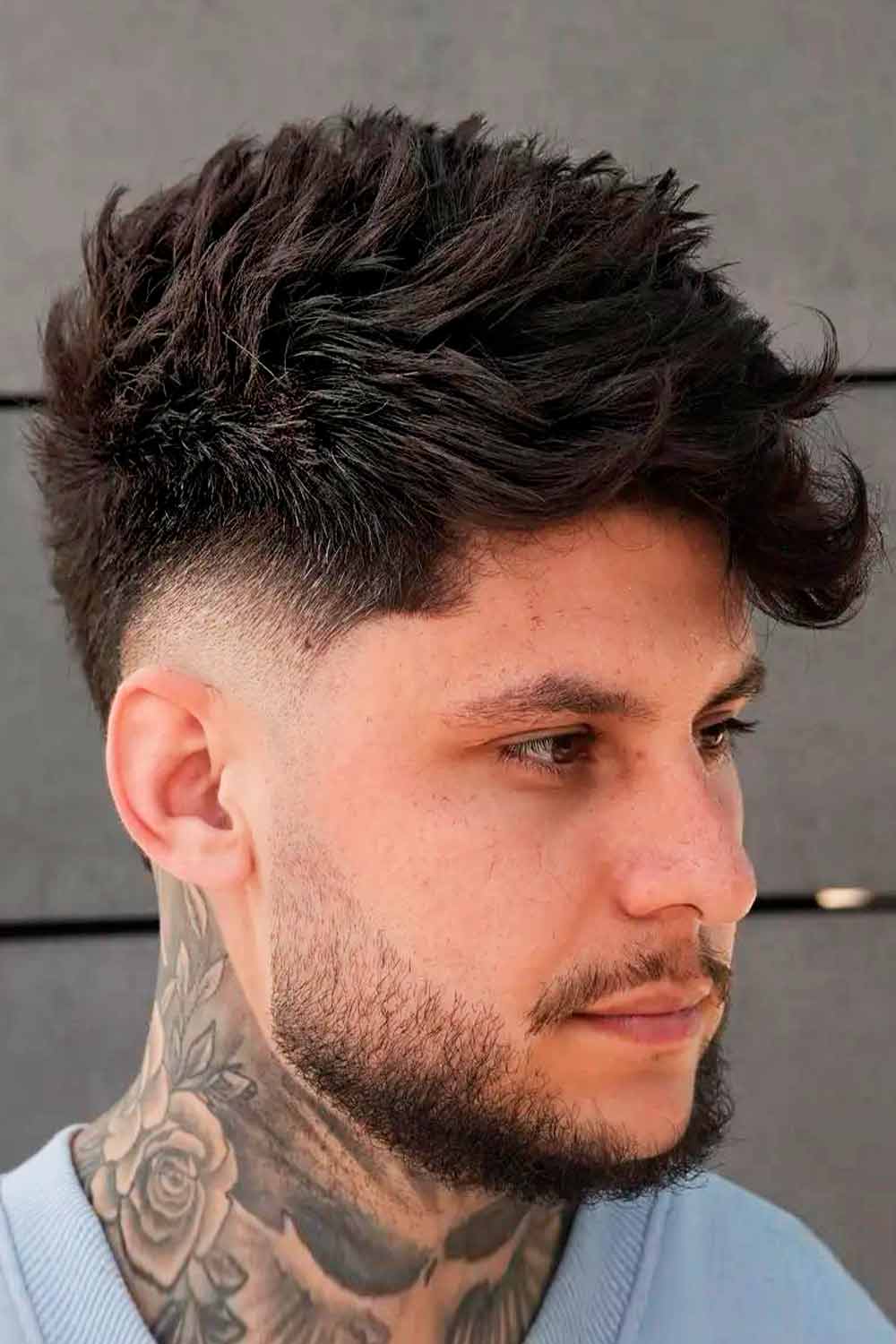 /
Do you feel like you are ready to pull off that rock star vibe? Then a mohawk is precisely one of those medium length mens haircuts you require. No need to opt for all the colorful drama of 70's punks. You can act classy and daring at the same time with modern mohawks. All it takes is to grow your mane out a little, cut the sides neatly, and style that mohawk up.
Caesar Inspired Medium Length Hairstyles For Men
Credit photo: phoneypony_barber/Instagram.com
i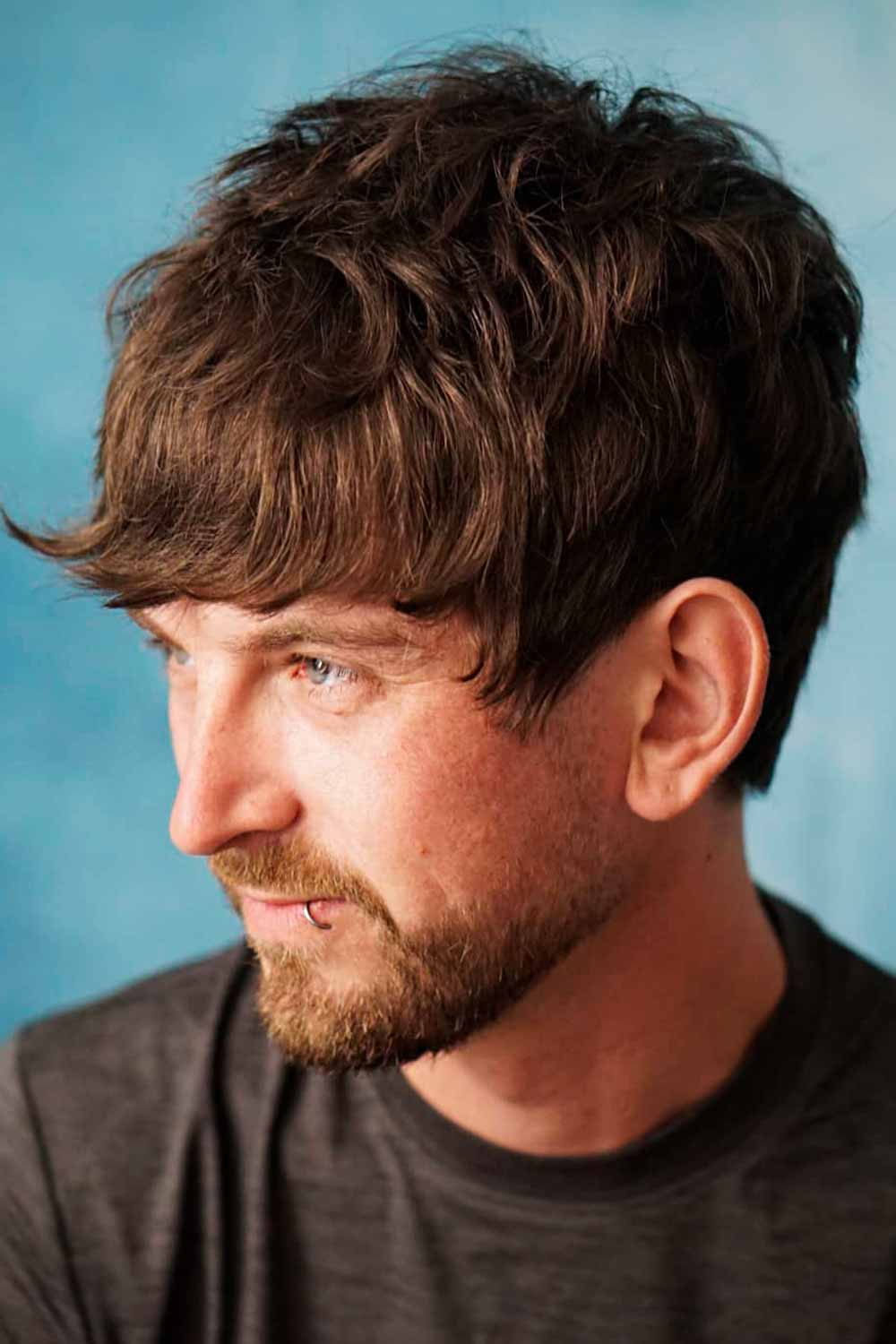 Credit photo: joshconnollybarber/Instagram.com
i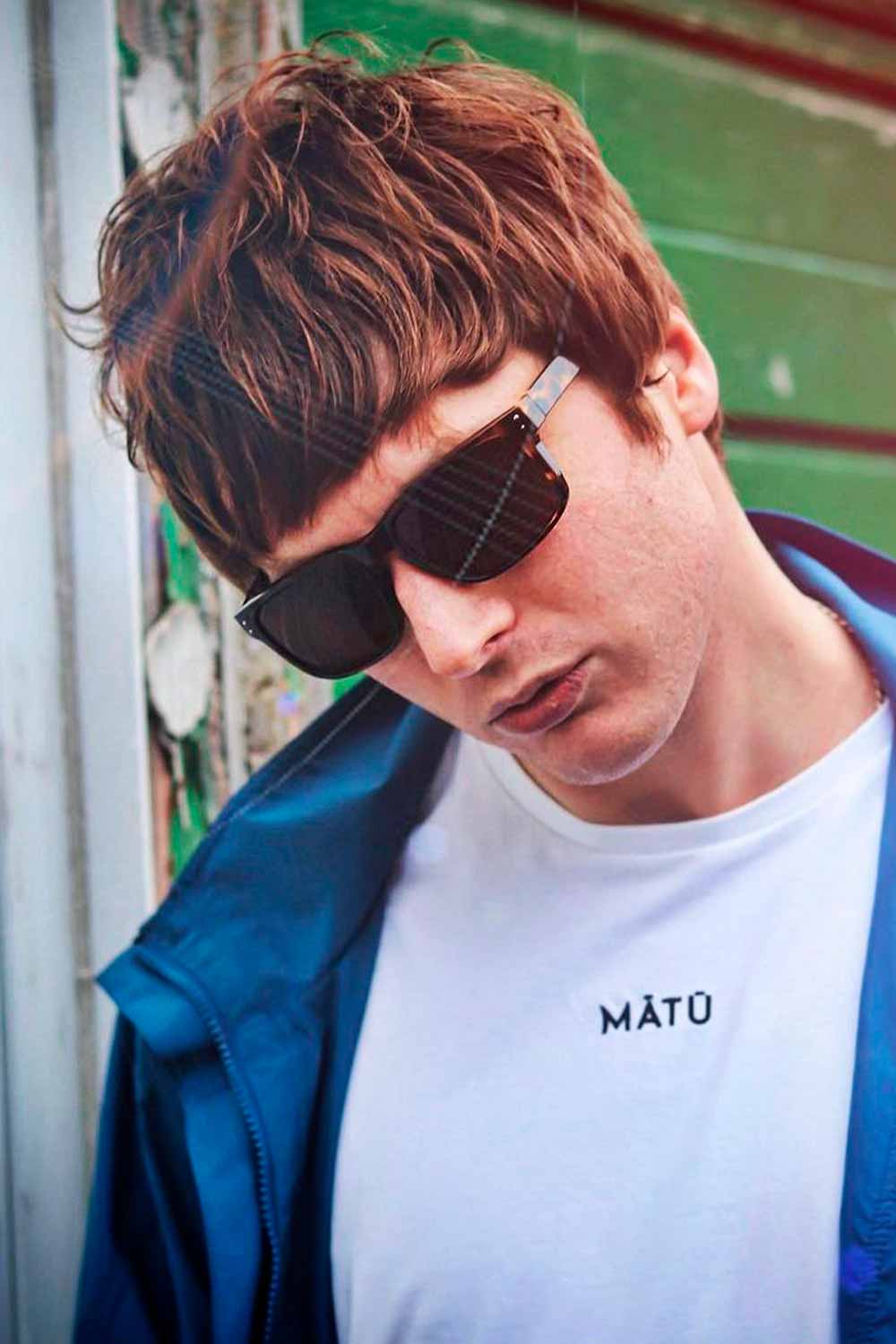 /
While a Caesar cut is generally short, you can adjust it a bit and transform it into one of the coolest mid length haircuts for men. With an abundance of layers, it gives your locks shape and structure. As such, you will be able to rock it no matter what type of hair you have.
Messy Pompadour Medium Hairstyles For Men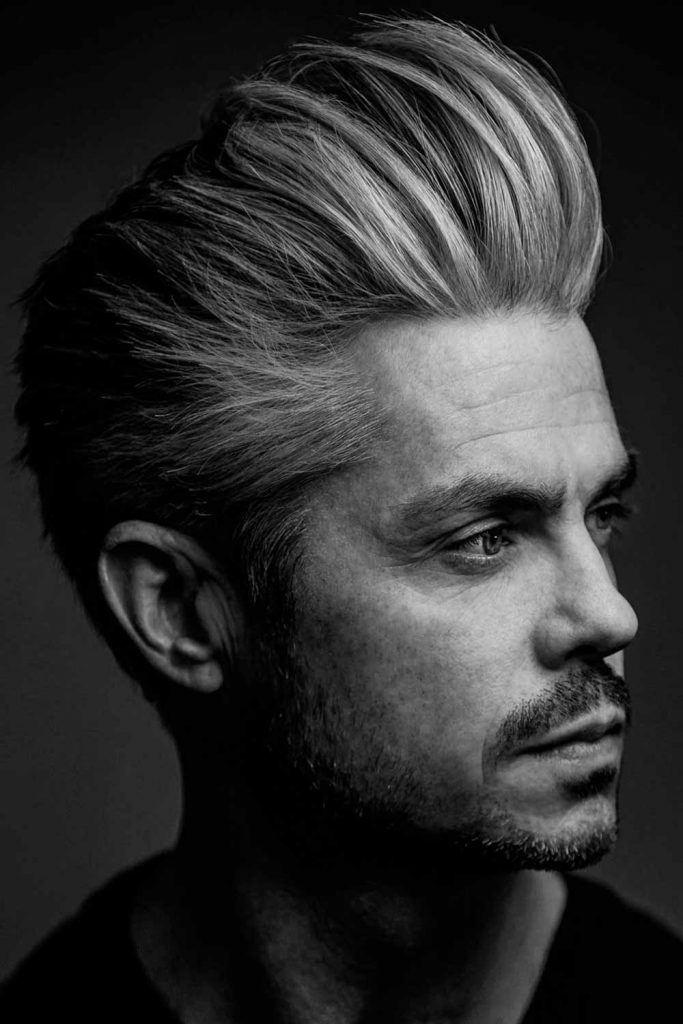 Credit photo: mattyconrad/Instagram.com
The messy pompadour medium haircut men is a stylish and contemporary take on the classic pompadour. This versatile haircut features medium-length hair that is expertly styled to create a textured and tousled look while maintaining the signature height and volume of the pompadour. It strikes a perfect balance between a polished and casual appearance, making it a popular choice for men who want a trendy yet effortlessly cool hairstyle.
Classy Side Part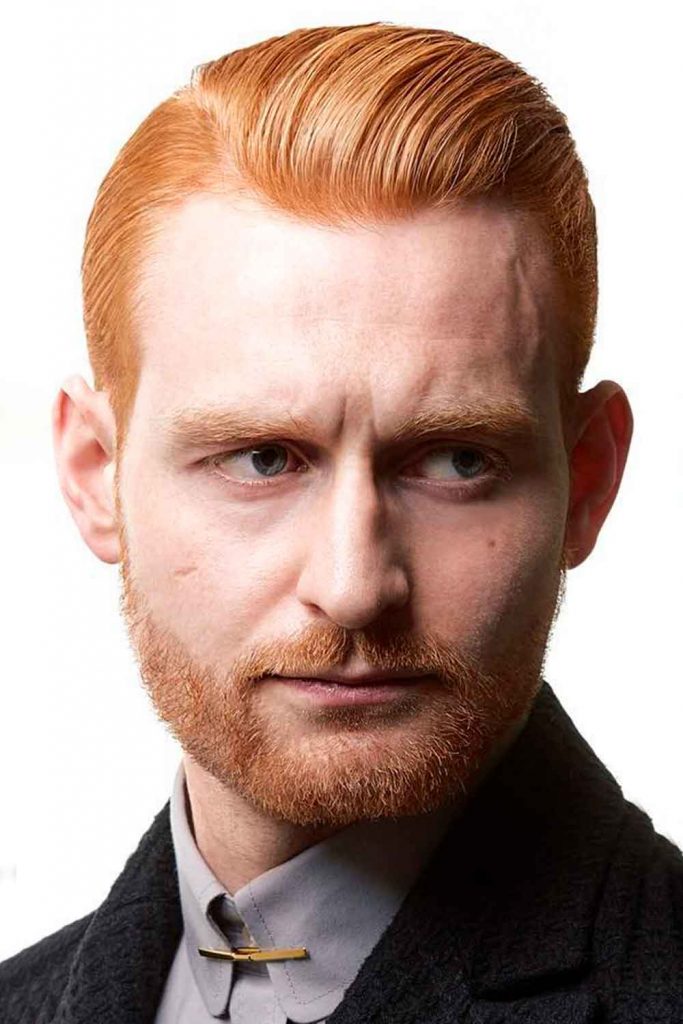 Credit photo: joth_davies/Instagram.com
Among all of the hairstyles for men with medium hair, a side part is arguably the most popular for good reason. What can be easier than dividing your hair into two sections with a straight line on the most flattering side of your head? Exactly! So, feel free to go for it whenever you are in a rush or simply want to look your best.
Brushed Back Curls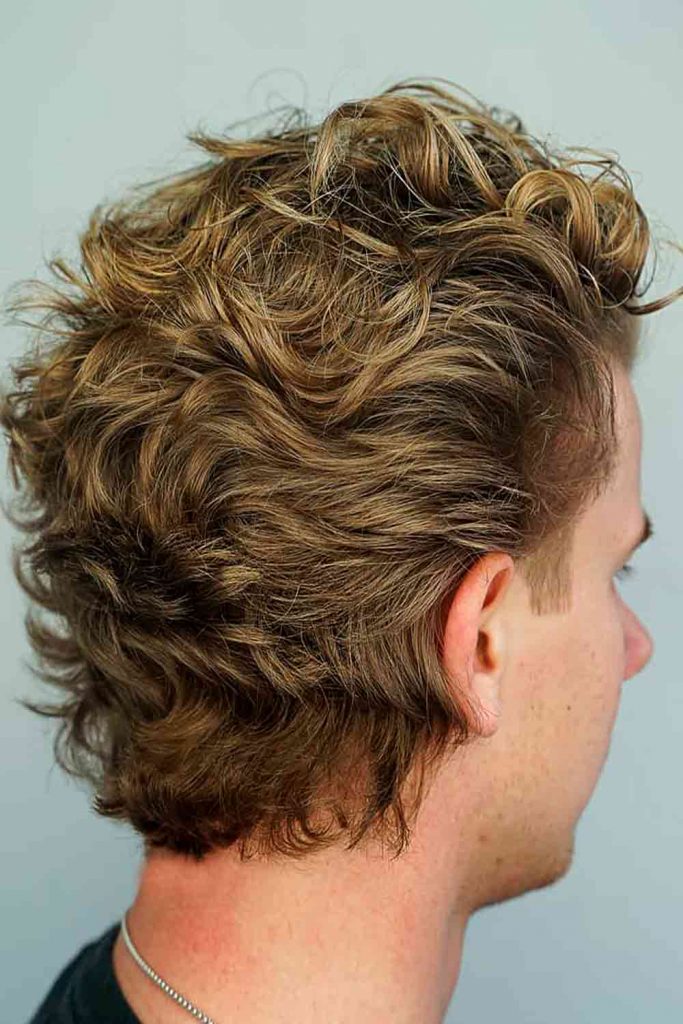 Credit photo: keller_konturen/Instagram.com
With mid length hairstyles men who have curly hair get a lot of advantages. On the one hand, they make their locks easier to maintain and on the other hand, the curls still remain on display. So, if you want a hair look that would be stylish and practical at the same time, brushed back curls are your best bet.
Brushed Back Undercut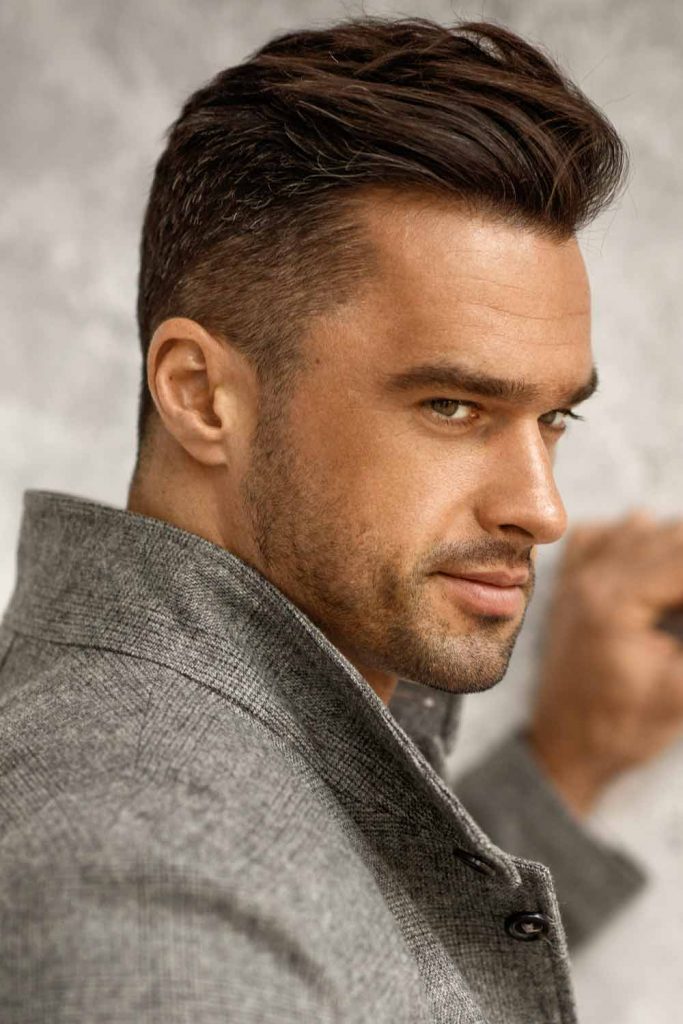 Undercut is often described as one of the low maintenance mens medium hairstyles. However, the cut presents a variety of options to experiment with and wear a different look as you head to work and to your friend's pool party. You can style your top as a pompadour for a more casual look, while a mere slick back will spice your business-like image.
Short To Medium Hairstyles Men With Side Parting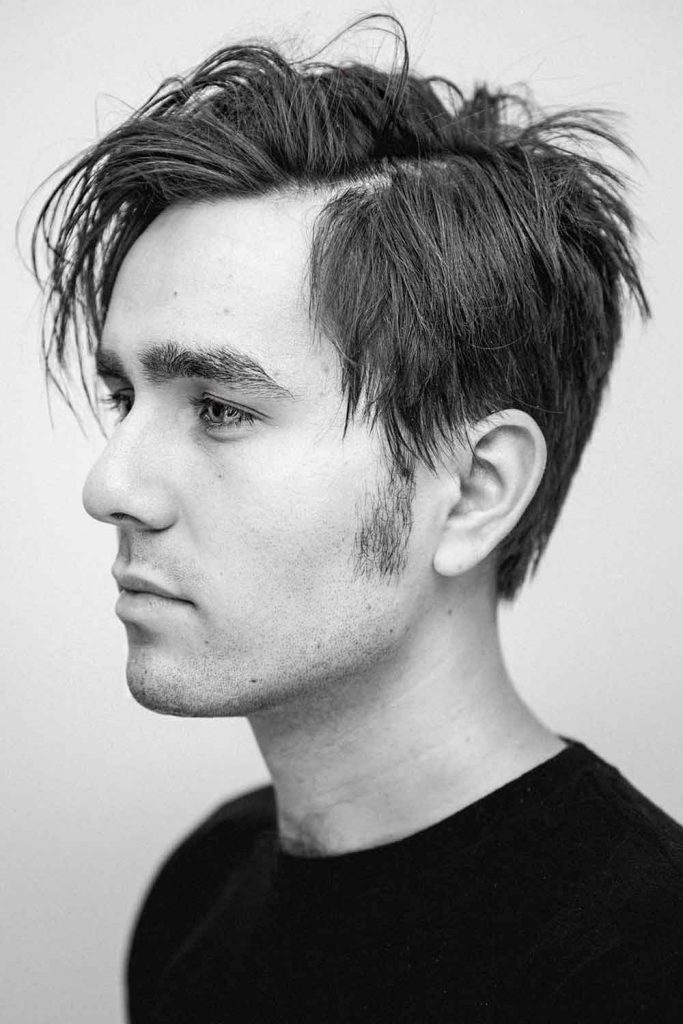 Credit photo: andrewdoeshair/Instagram.com
Short haircuts and mid length haircuts men most often opt for may be quite inexplicit. To fix this issue, you may just enhance your hair look with a side parting. To find your most complimentary side, you may want to try on the parting on both sides and then decide which one looks better on you.
Curtains Hairstyles
Credit photo: shefer_andrew/Instagram.com
i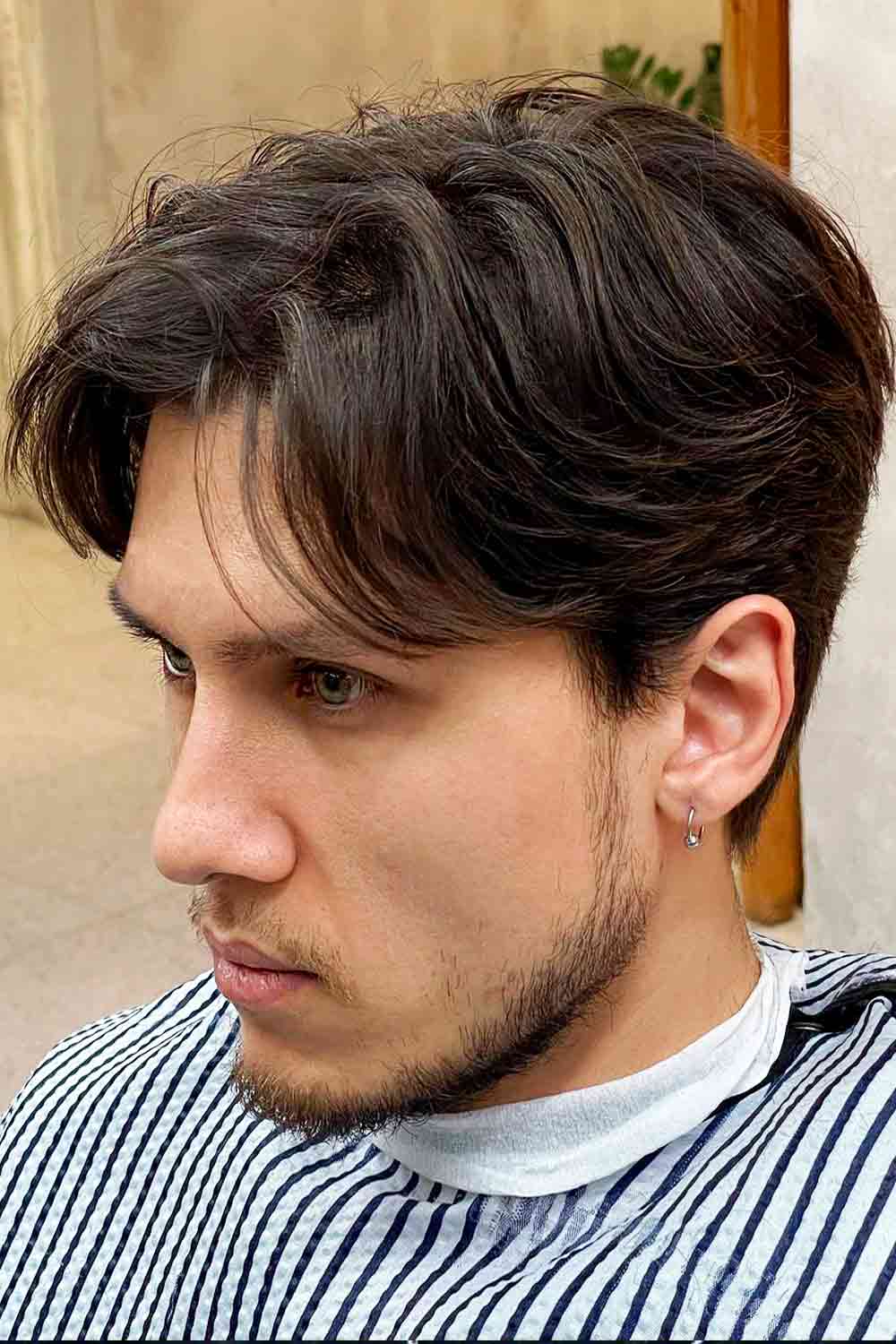 Credit photo: spukthebarber/Instagram.com
i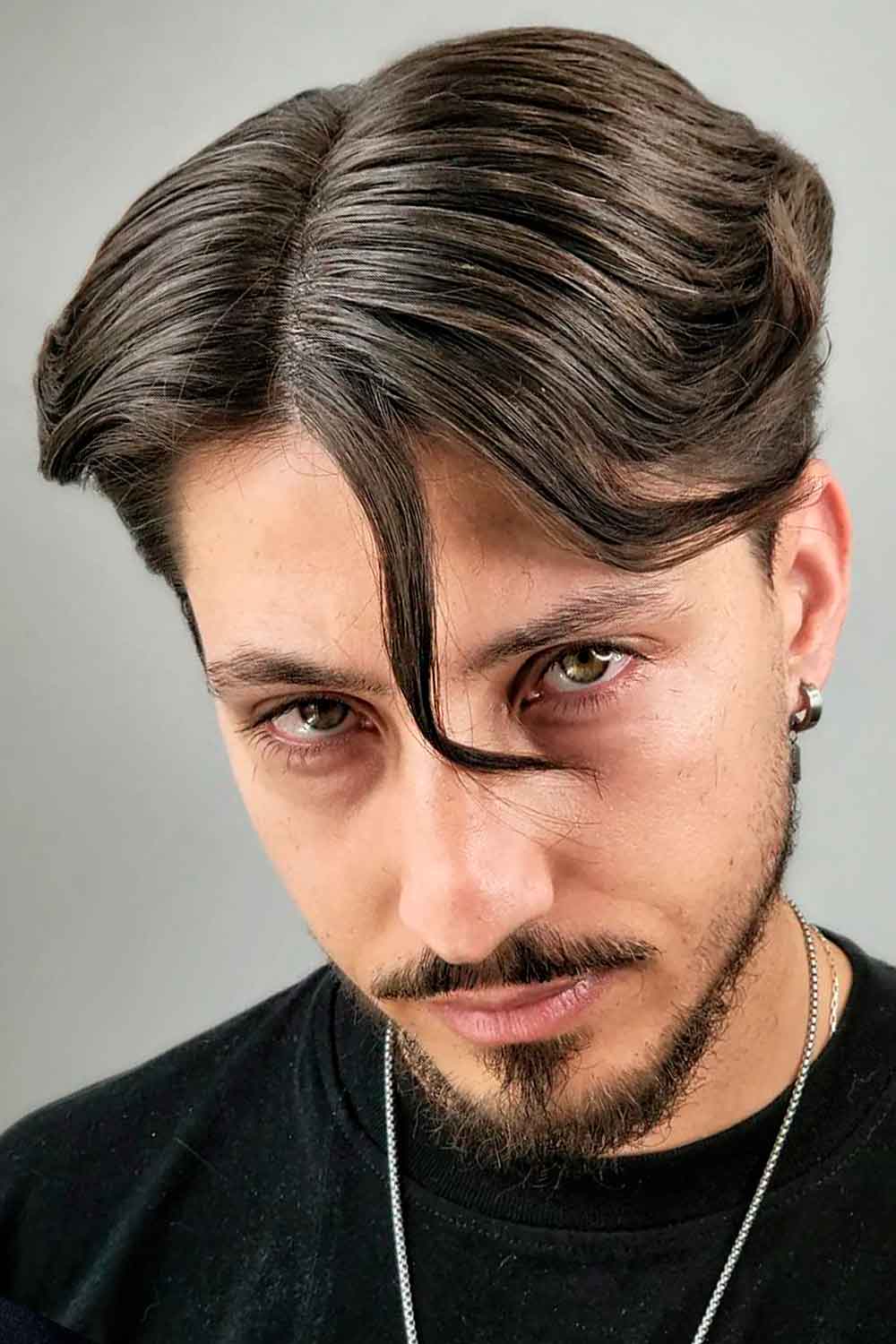 /
We bet with this mid length hair men style, you will be considered the trendiest guy in the area. A curtain bang is at the peak of its popularity at the moment. So, if you try to keep up with fashion, this is your sure bet. While it works better on straight hair, you can make it work for any hair type.
Slick Back Mullet Medium Hair Men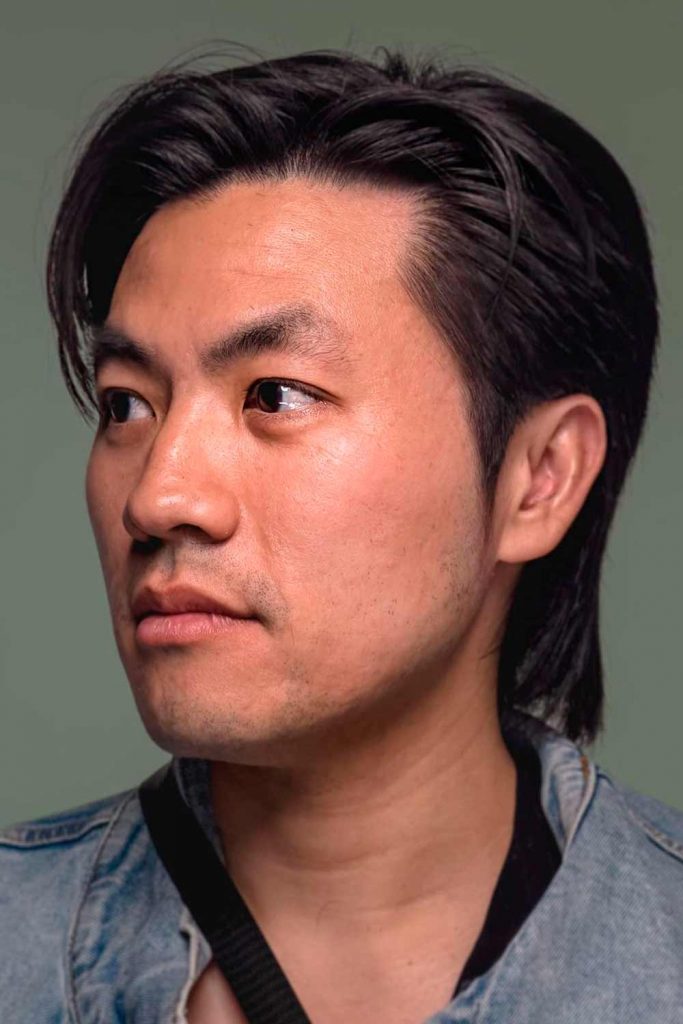 Credit photo: andrewdoeshair/Instagram.com
When choosing the best medium haircuts for men, you must keep recent trends in mind. Since a mullet is all the rage at the moment, you may want to explore this direction. To spice up the style's trendy appeal, we suggest you pair it with a slick back style. Keep in mind that the cut suits more face shapes and textures, so it's a win-win opportunity.
Wolf Cut Men
Credit photo: coiffeurstory/Instagram.com
i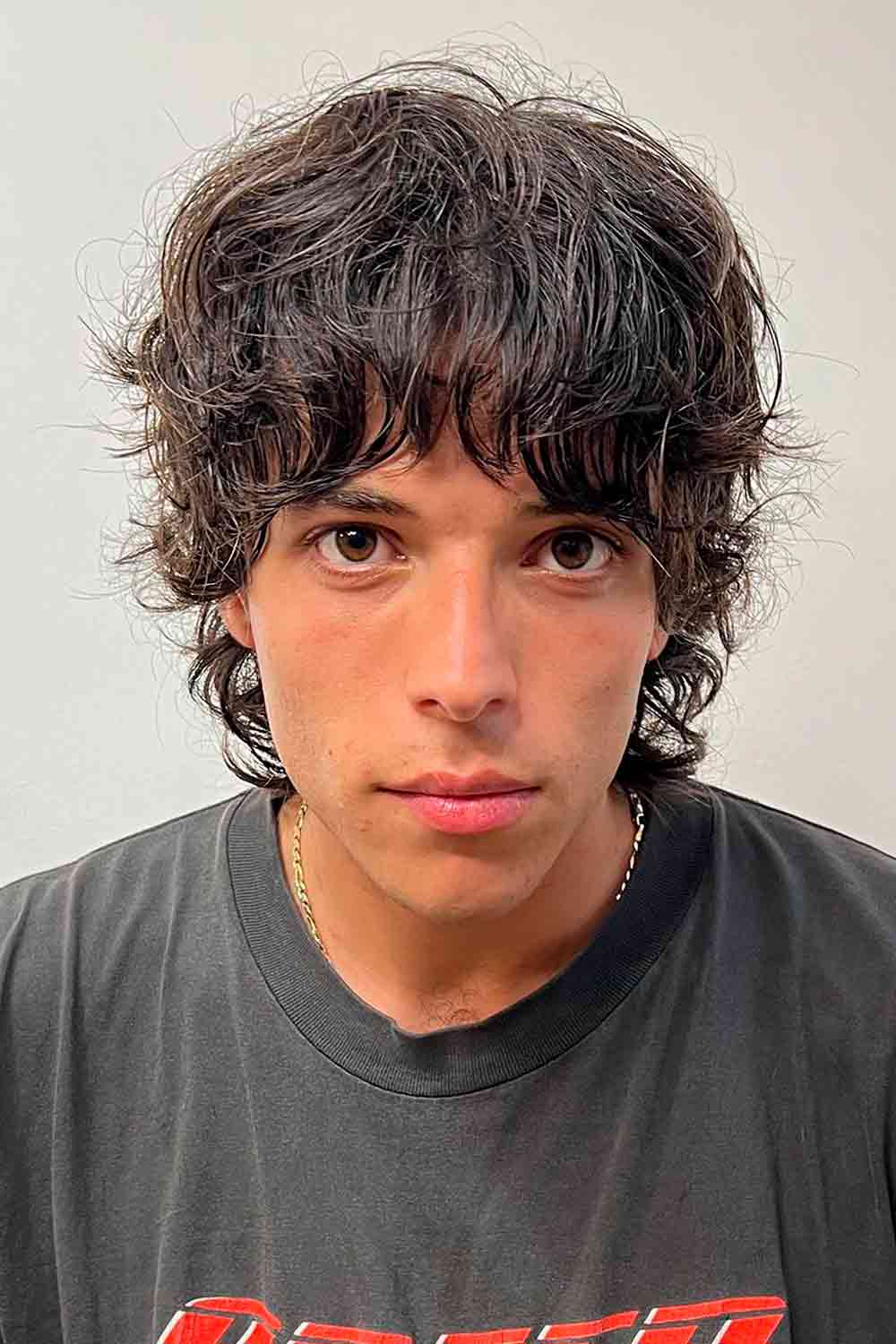 Credit photo: coiffeurstory/Instagram.com
i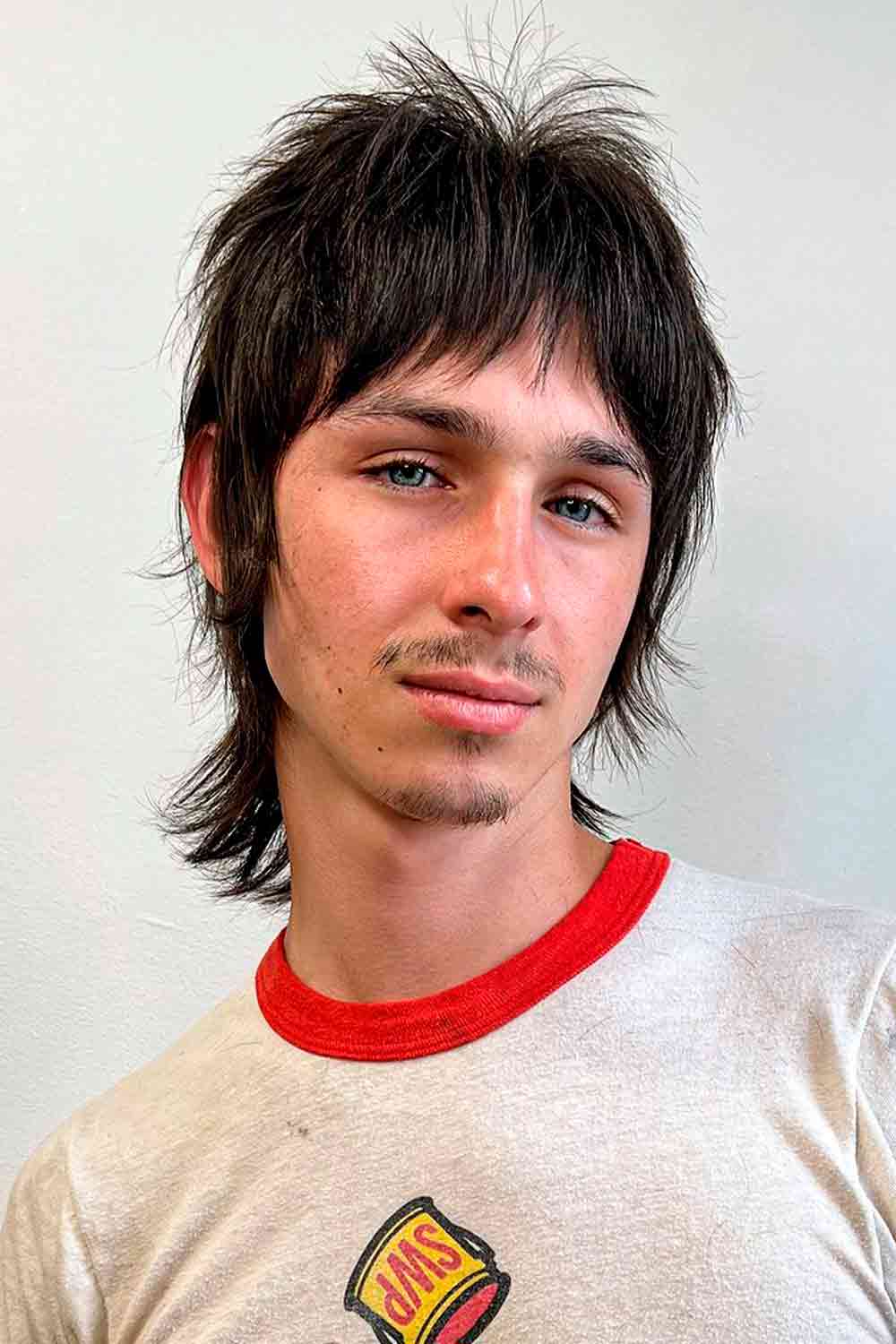 /
The "wolf cut" is a trendy style in medium length hair men characterized by a shaggy, textured look with shorter sides and a longer, tousled top. This style often incorporates a blend of layers and can be customized to suit various hair types and preferences, making it a versatile choice for those looking for a contemporary and effortlessly stylish appearance.
Curly Mens Medium Haircuts
Credit photo: sidsottungacademy/Instagram.com
i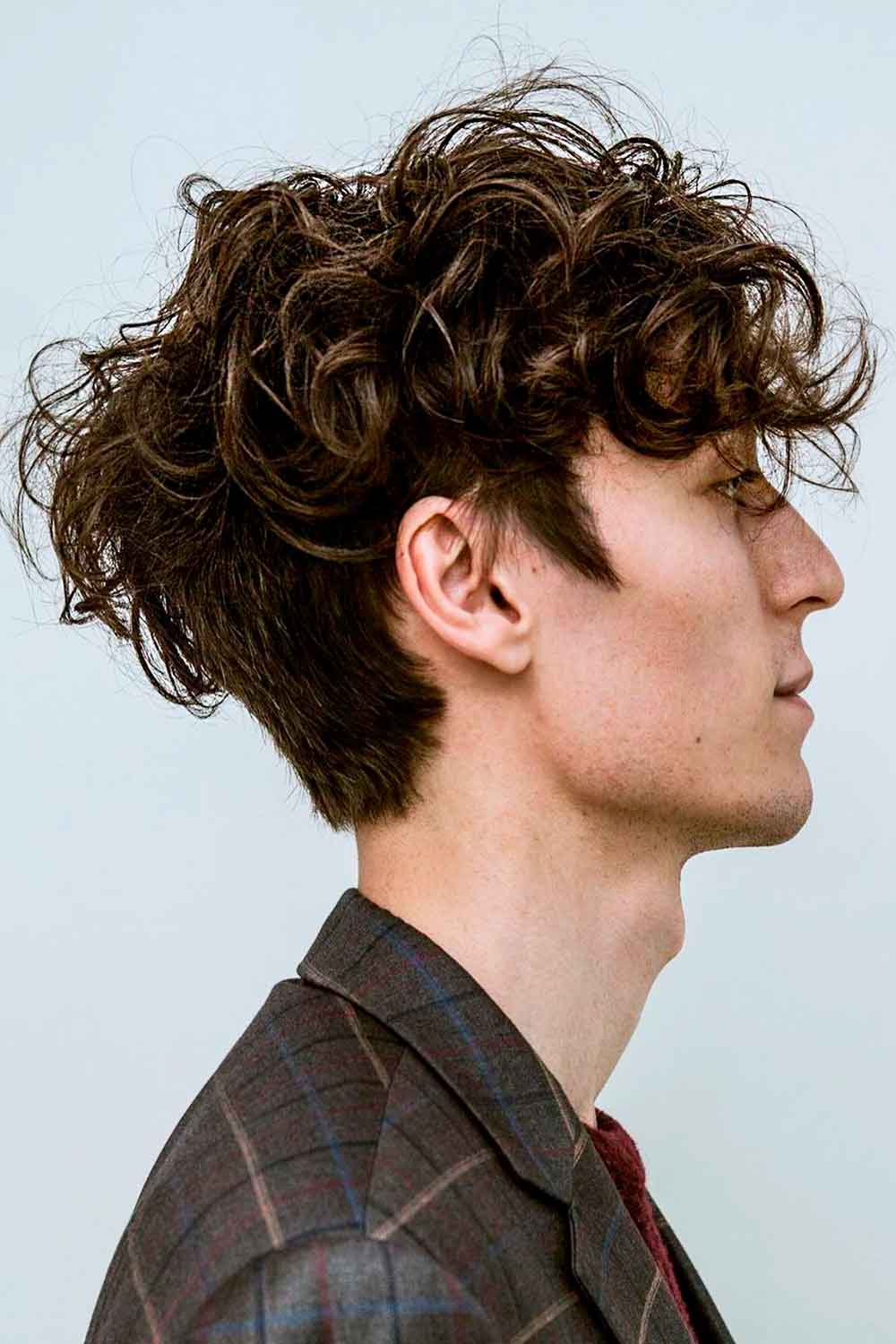 Credit photo: sidsottungacademy/Instagram.com
i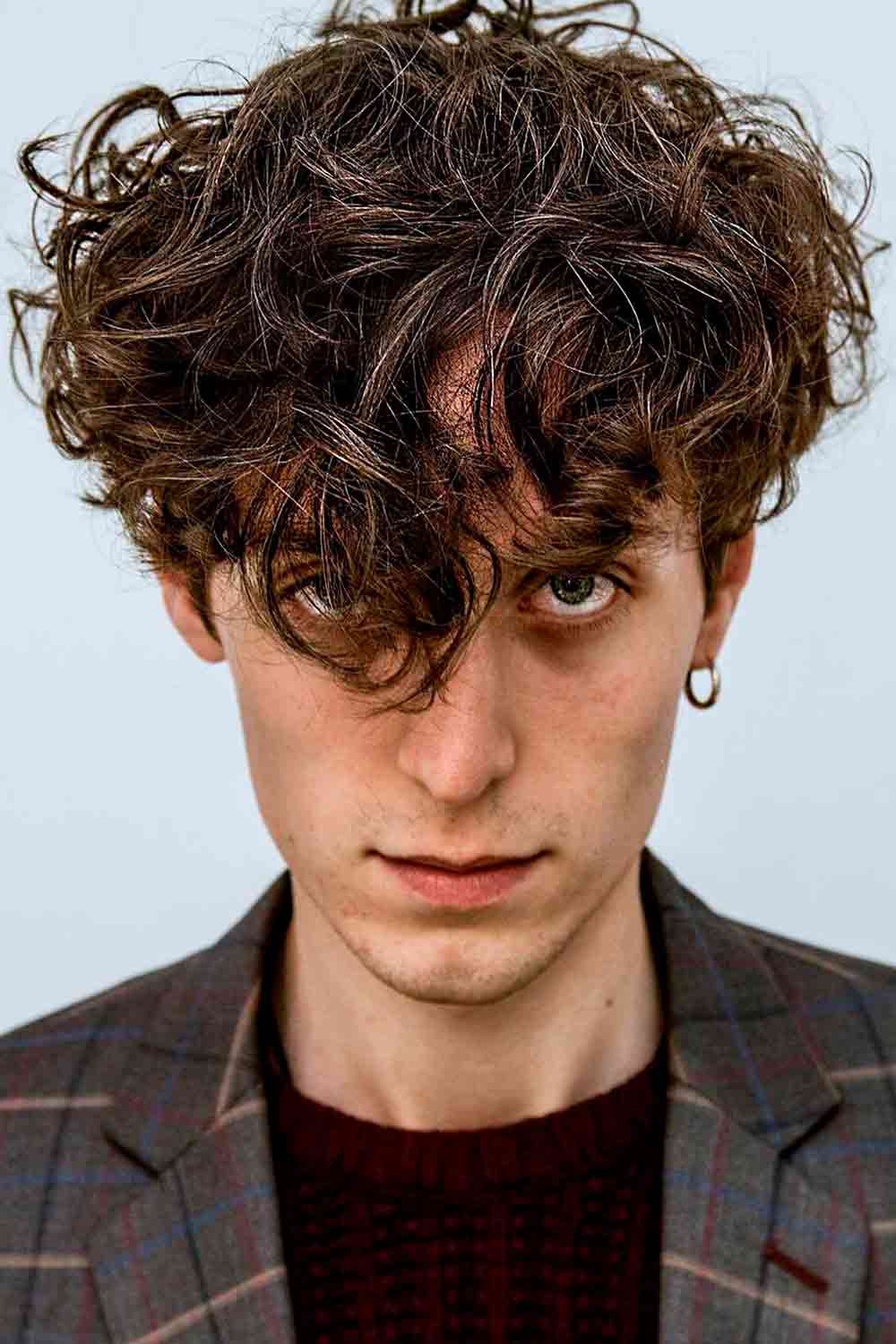 /
Despite the impressive versatility of mens medium length curly hairstyles, you can always take things further. Surely, you have already guessed that we are driving at embracing and enhancing your curly texture. A professionally-done perming is one of the long-lasting techniques to consider.
Short Sides Long Top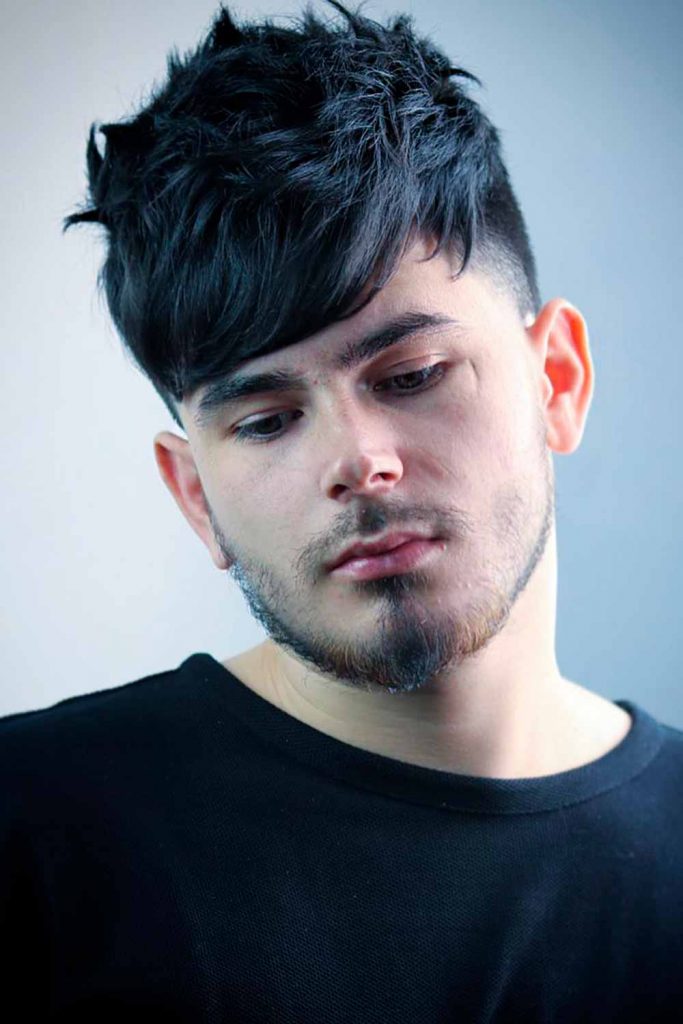 Credit photo: corneliucrihan/Instagram.com
When it comes to haircuts for medium length hair men often choose short on the sides and long on top types of haircuts and not for nothing. They are usually pretty easy to maintain and come in so many styles that everyone will be able to find an option to match their taste.
Blowout Hair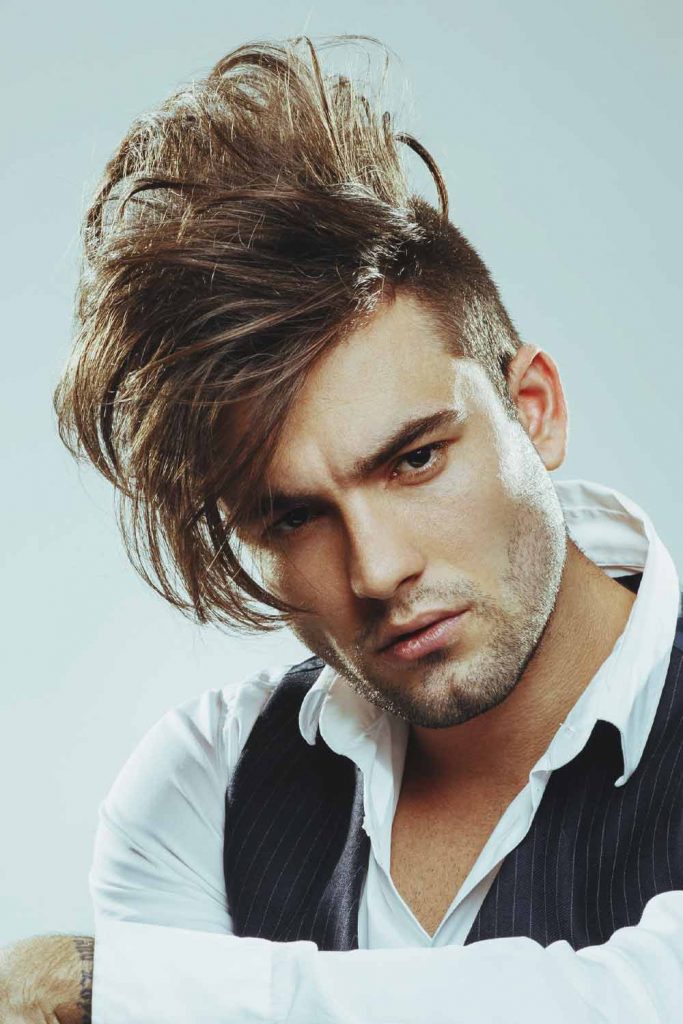 Would you like to capture the wind in your hair? A blowout is precisely one of those medium length mens hairstyles designed for the purpose. Take your blow-drier, blow your locks up, and texture them with a hair pomade. Should you want for the look to hold as long as possible, secure it with a touch of hair spray.
High Fade Side Part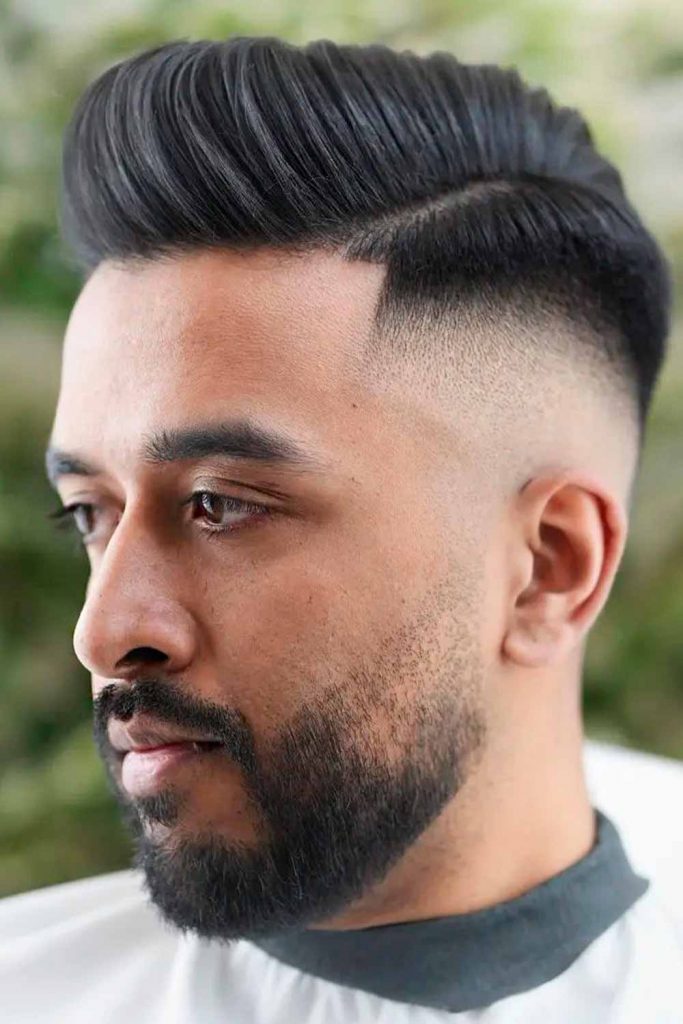 Credit photo: spukthebarber/Instagram.com
Some medium haircuts men prefer are designed to attract attention. Undercut with pomp-inspired tops are surely on the list of those attention-drawing looks you can pair with elegant fades. Choose the combo that suits your personality best, and enjoy the outcome!
Brushed Back Layered Medium Length Haircuts Men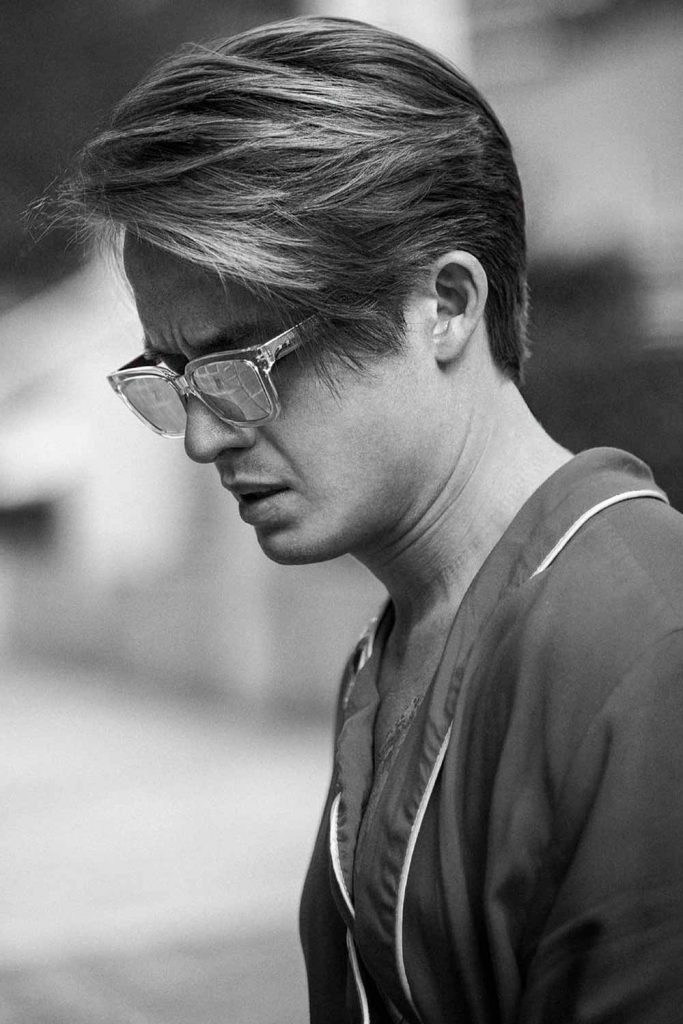 Credit photo: a.nizhnick/Instagram.com
Layers give your hair added volume and texture. As such, if you have limp and thin locks, ask your barber for a layered mens medium haircut. One of its greatest advantages is that you do not need to put much effort into styling. Just brush your hair back and you are good to go.
Formal Men's Medium Hairstyles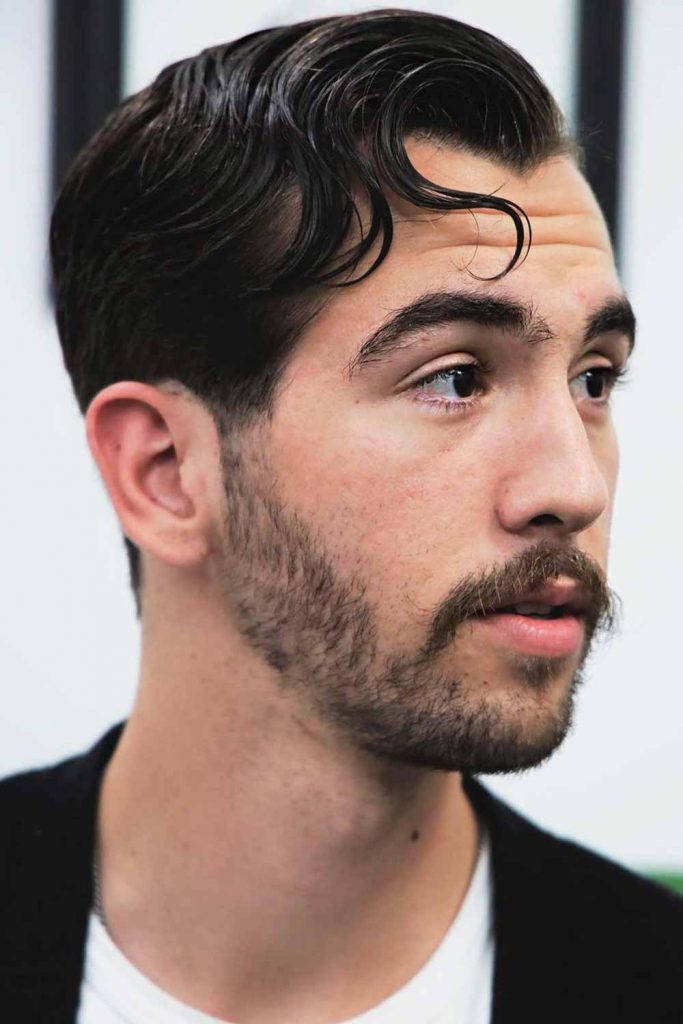 Credit photo: andrewdoeshair/Instagram.com
Medium length haircuts for men are a perfect option for work. As they are mainly tidy and polished, they can fit any ambiance with ease, including a formal one. Yet, no worries, you will not need to spend ages in front of the mirror to style your locks. Just arm yourself with a trusty hair styling product and you are all set.
Flow Brushed Back Medium Hair Cuts Men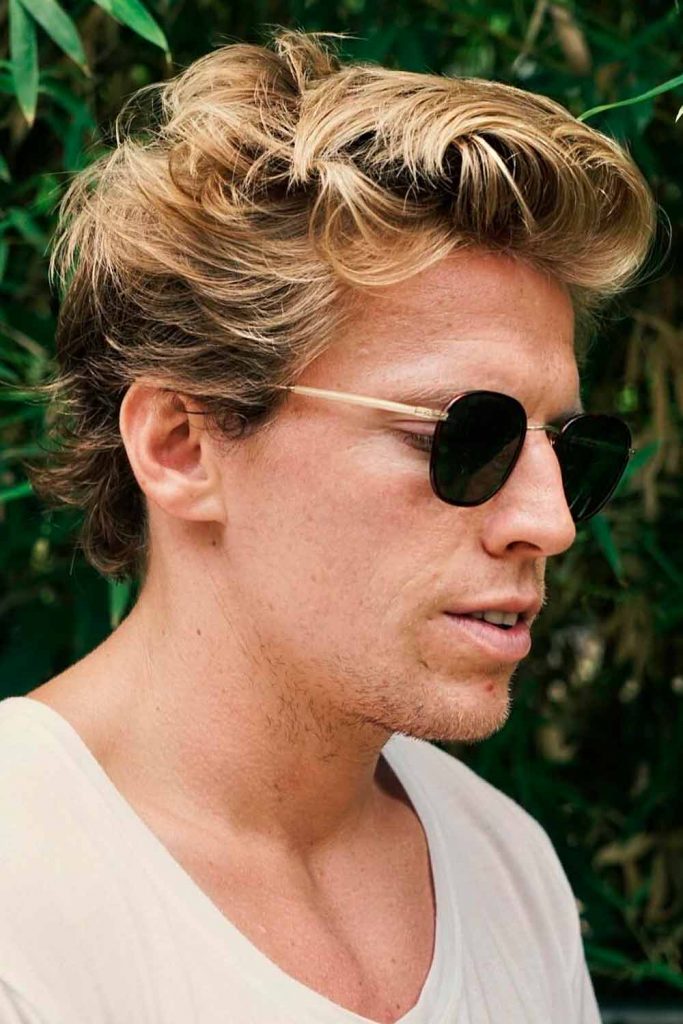 Credit photo: beaubollinger/Instagram.com
Flow brushed back best mens mid length haircuts offer a sophisticated and effortlessly cool look. This hairstyle involves medium-length hair that is brushed back smoothly, creating a streamlined and flowy appearance. It's a versatile choice that suits various occasions, from casual to formal and is known for its low-maintenance yet refined aesthetic. The flow brushed back haircut exudes confidence and style, making it a popular choice among modern men seeking a polished yet easy-to-manage hairstyle.
Low Taper Fade Haircut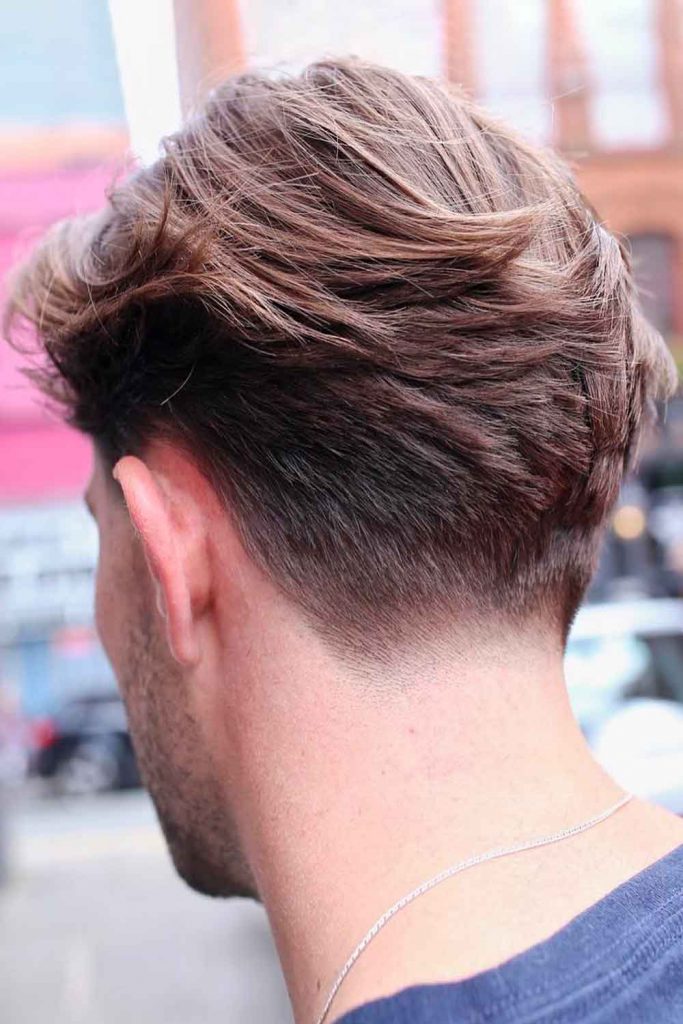 Credit photo: rpb_nq/Instagram.com
The low taper fade haircut is a popular men's hairstyle that involves gradually decreasing the length of the hair down the sides and back, creating a clean and tapered appearance. The fade typically starts very low, near the ear, and gradually blends into shorter hair, often down to the skin or a very short length. This taper fade haircut offers a clean and neat look while still maintaining some length on top for styling versatility. It's a versatile choice that can be customized to suit individual preferences, making it a timeless option for men seeking a well-groomed and stylish appearance.
Undercut Curly Hair
Credit photo: edouardclipperhand/Instagram.com
i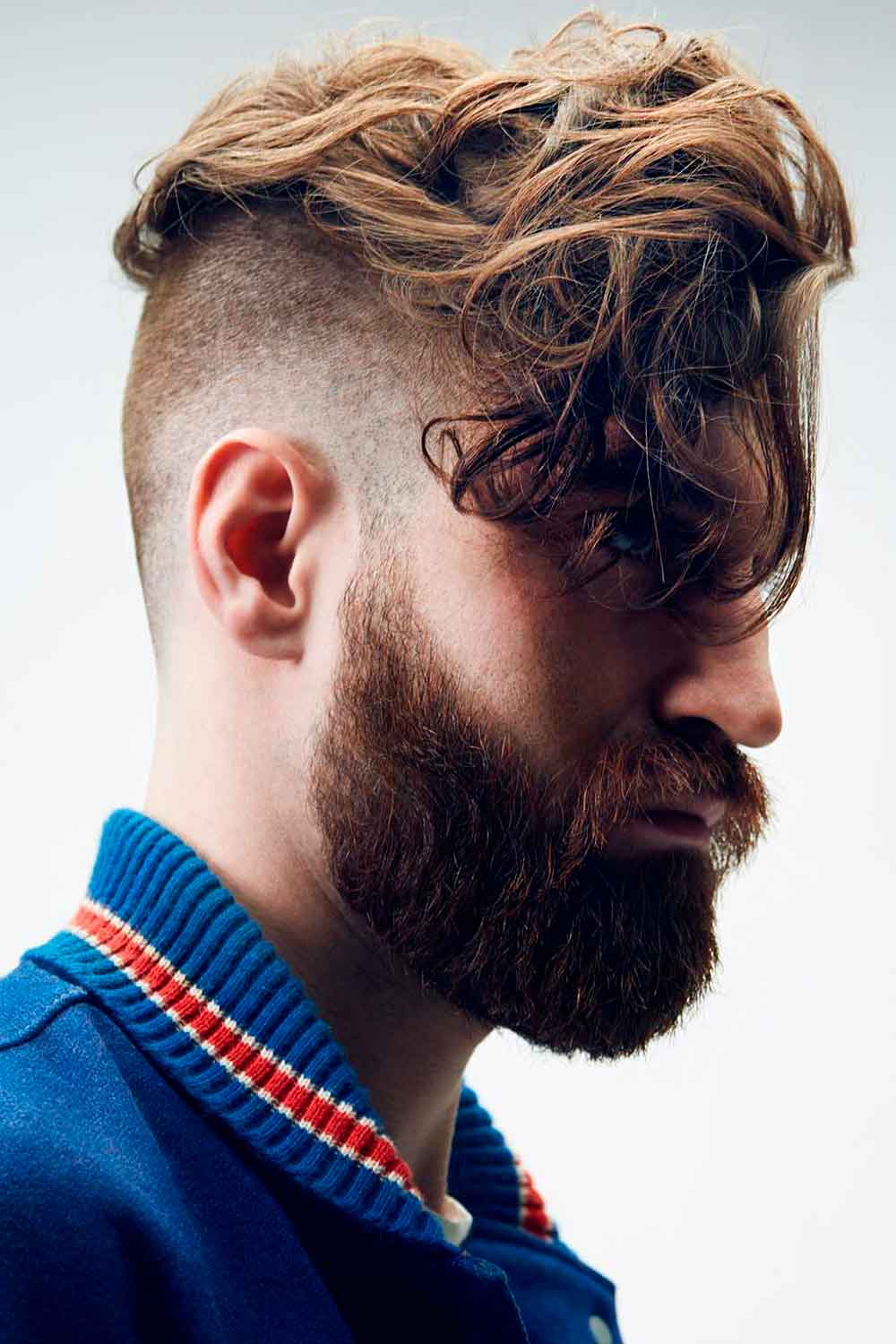 Credit photo: edouardclipperhand/Instagram.com
i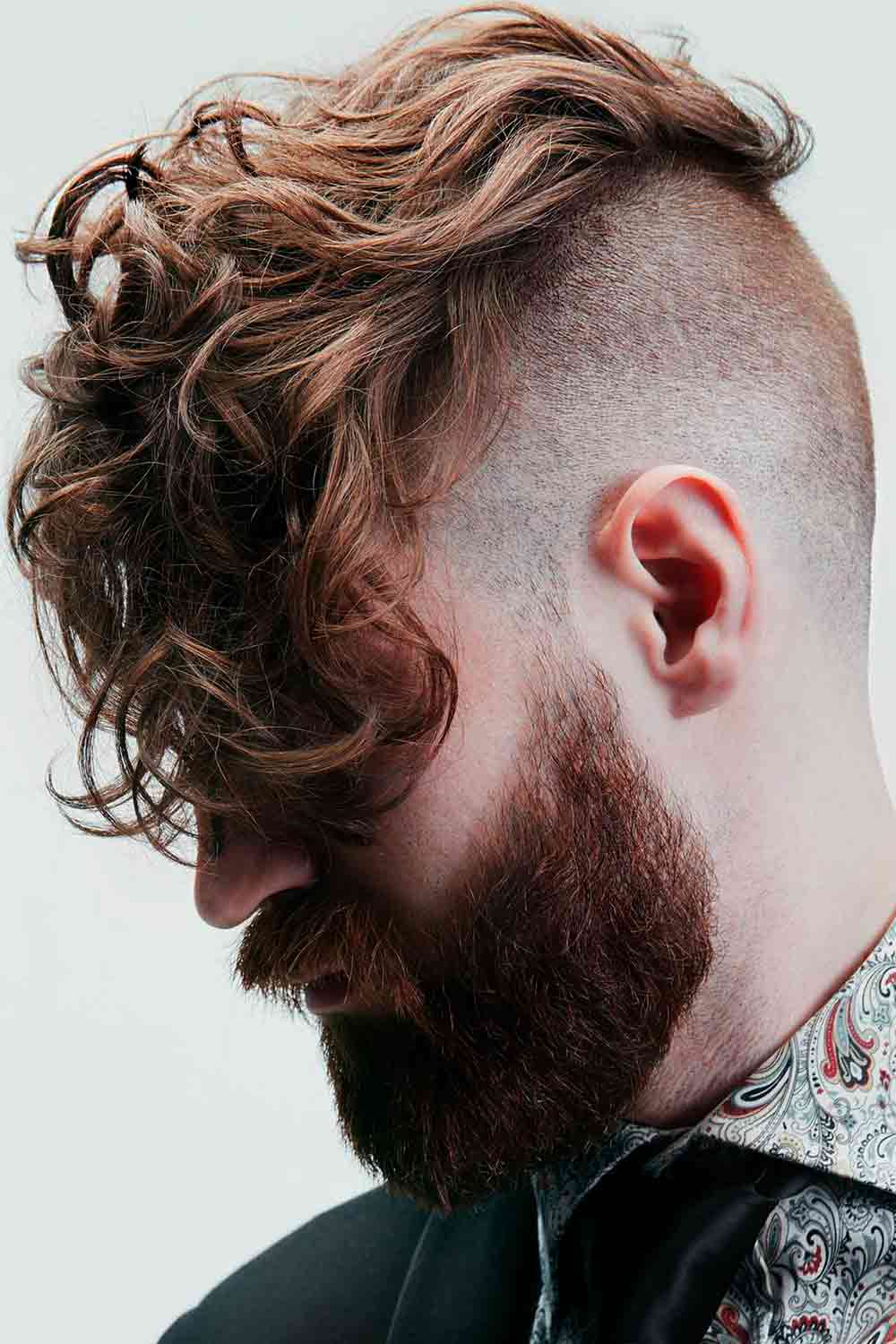 /
The undercut curly hair men are a bold and fashionable choice for those with curly hair. This haircut features closely shaved or very short sides and back, creating a sharp contrast with the longer, curly hair on top. The curly hair on top is usually left long enough to showcase the natural curls or waves, allowing for various styling options, such as slicking it back, creating a curly quiff, or letting it flow freely. The undercut curly hair style is known for its edgy and contemporary look, making it a favorite among individuals who want to make a strong style statement while embracing their curly locks.
Spiky Mens Medium Length Hairstyle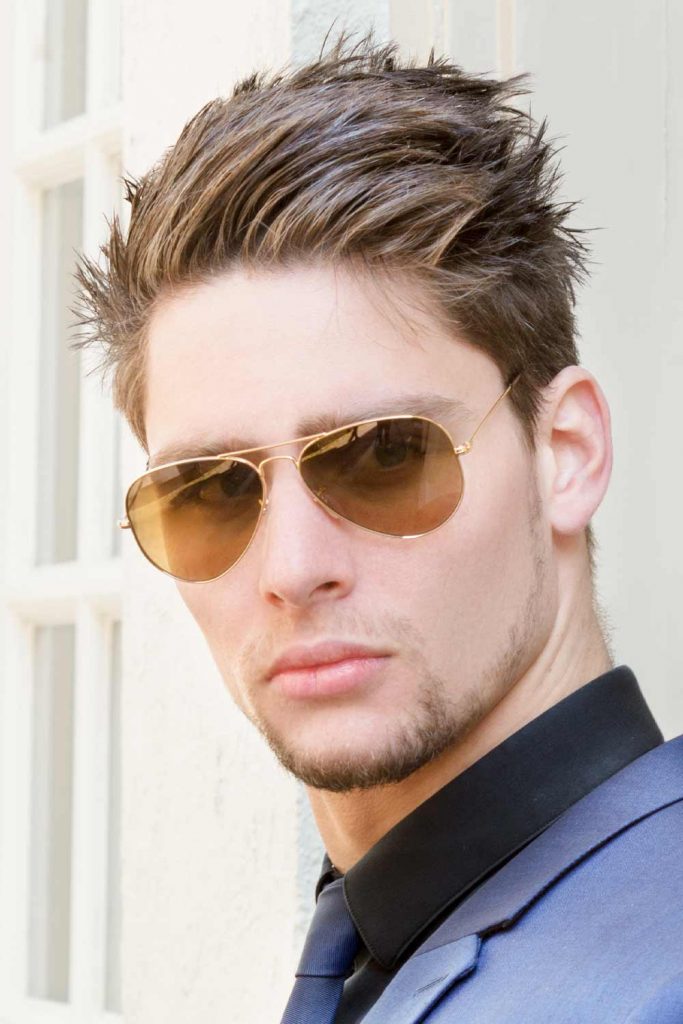 The range of edgy mid length mens haircuts is quite extensive, but spikes remain the most required options. You don't have to grow your mane too long to rock the cut. All it takes is the right attitude, properly layered texture, and a scoop of quality styling product.
Top Knot Hairstyle For Medium Length Hair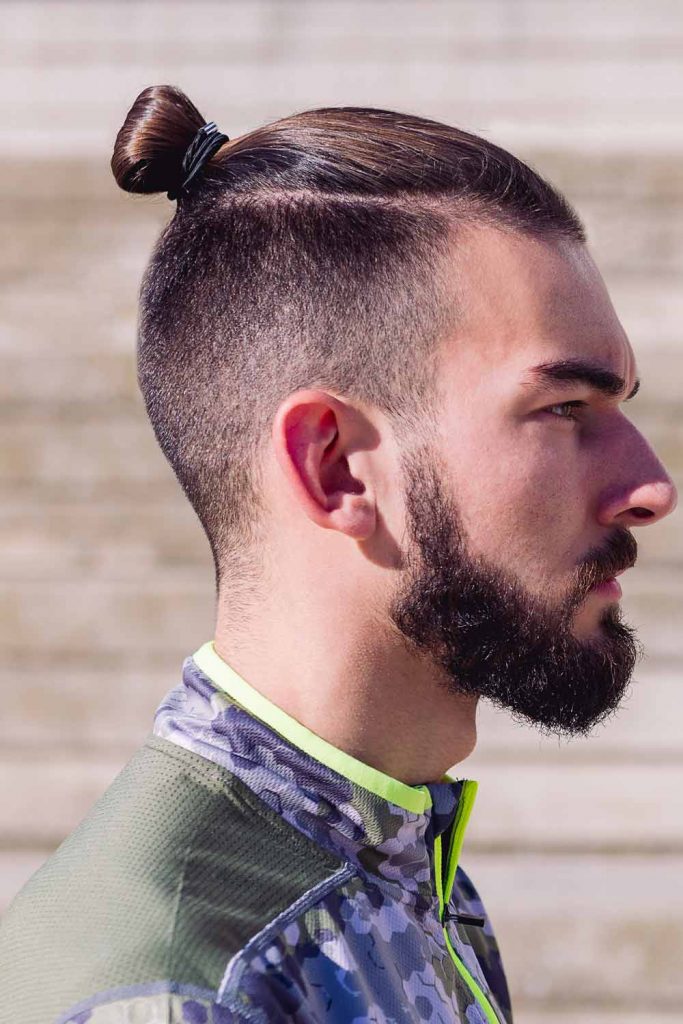 Some of you may feel slightly unsure about medium long hair men since it seems like they are high-maintenance and pretty intrusive. However, it is more than easy to style your long hair with such a stylish option at hand as a bun. No matter the occasion or your lifestyle preferences, the bun will keep the hair out of your face when needed.
Twisted Hair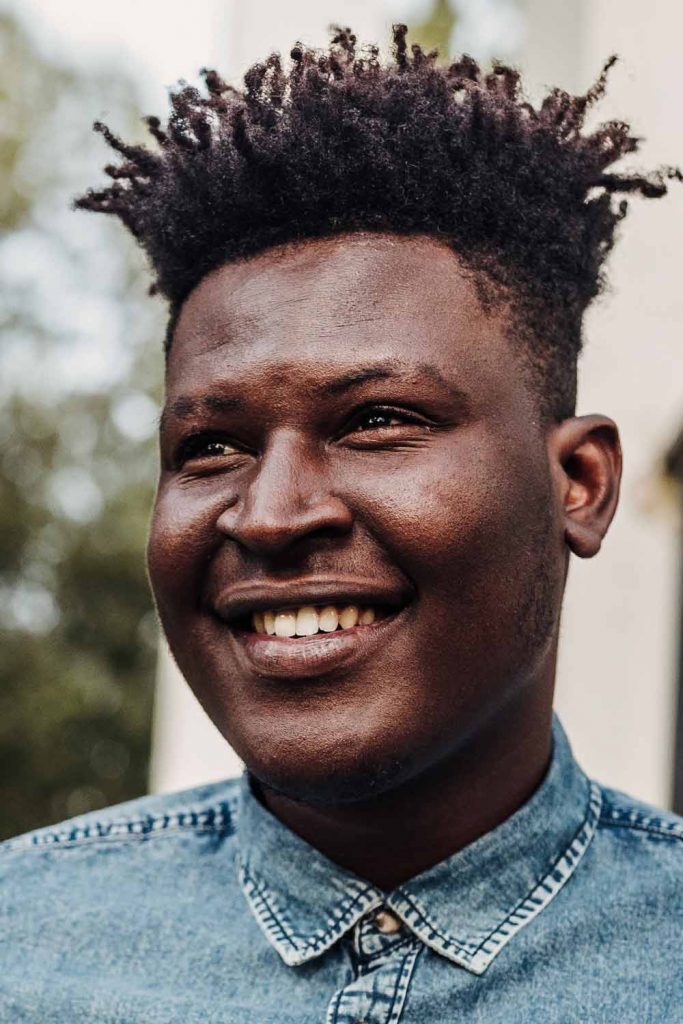 Afro men medium hairstyles rely on different protective styles, and for a good reason. Not only do they look fantastic, but they are also incredibly versatile and safe. Twisted hair, for example, can be paired with a variety of side cuts, undercuts, and fades. Moreover, you can style those twists into different 'do to spice up your look on a regular basis. Not to mention that it takes less time to succeed with the look than braided styles.
Mens Medium Length Hairstyles Maintenance Tips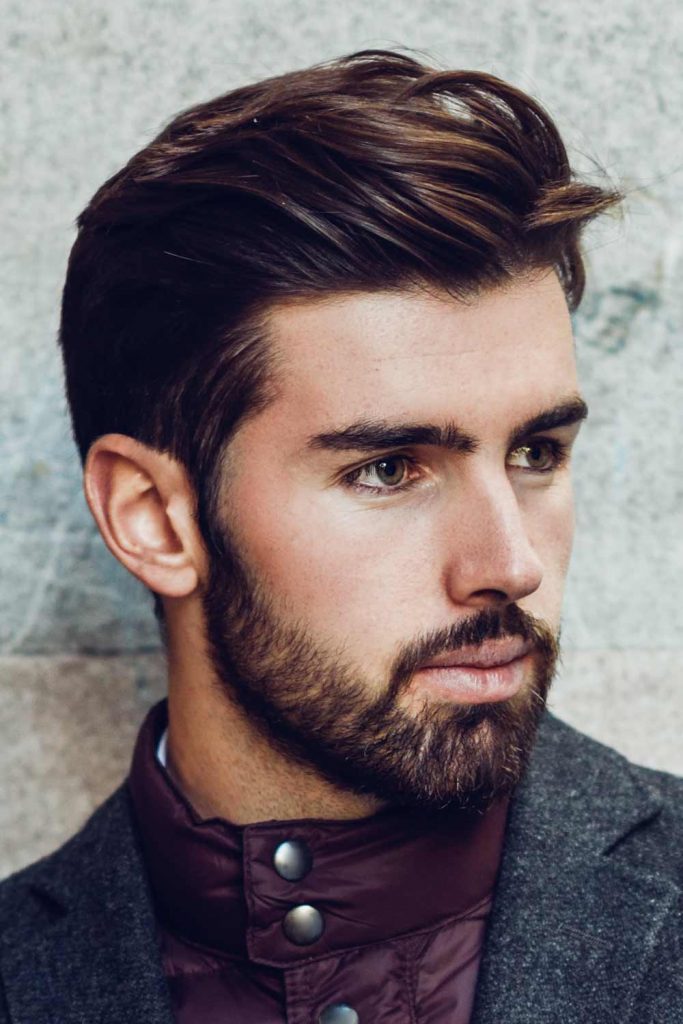 After you are positive about the look to pursue, you should spare another minute to consider how to look after the cut. There are a few maintenance tips we will share with you:
Face shape – Round faces pair well with longer tops and shorter sides. Think quiffs, blowouts, and pompadours. Square faces can be enhanced with the help of side-parted cuts, while oval shapes perfectly match most known medium styles.
Texture and volume – Fine hair will acquire the necessary volume when transformed into spikier styles. Generally, mid-length cuts look absolutely ravishing on naturally voluminous textures, but there is nothing you won't be able to fix with the right product and proper styling approach.
Haircare routine – Longer hair requires more effort and attention when it comes to hair care. You will have to wash your hair more often and use some styling product to keep the cut in place. Introducing a hair conditioner and a hair mask is a good idea to grow out a healthy mane.
Lifestyle – When you grow your hair, you should consider sticking to a healthy lifestyle. Smoking, an unhealthy diet, and stress will have a negative impact on your hair and may slow down the process.
Styling products – atop of additional washing appliances, you may need to invest in a blow-drier, styling comb, hair gel, mousse, pomade, or hair spray.
FAQ: Men's Medium Length Hairstyles
What is medium-length hair for a guy?
Based on industry-specific research, a medium-length cut usually starts at 5-10. However, there are no strict boundaries to follow.
Which cut is best for medium hair men?
There are many great medium-length cuts to consider in 2023. Depending on your personal taste and preferences, you may want to consider pompadour, slick-back fade, undercut, bowl cut, drop fade, French crop, or hard part.