Fall hair colors are getting more and more exciting this year. Have you ever noticed as our desire for a change comes when the leaves start falling from the trees? Every girl needs something new to live by in the fall. And we would be glad to give some hair color ideas that will definitely bring up the mood. We have so much in store for you, so get ready and pick your favorite color to experiment with.
Blonde Shades For Fall
Blonde Melted Balayage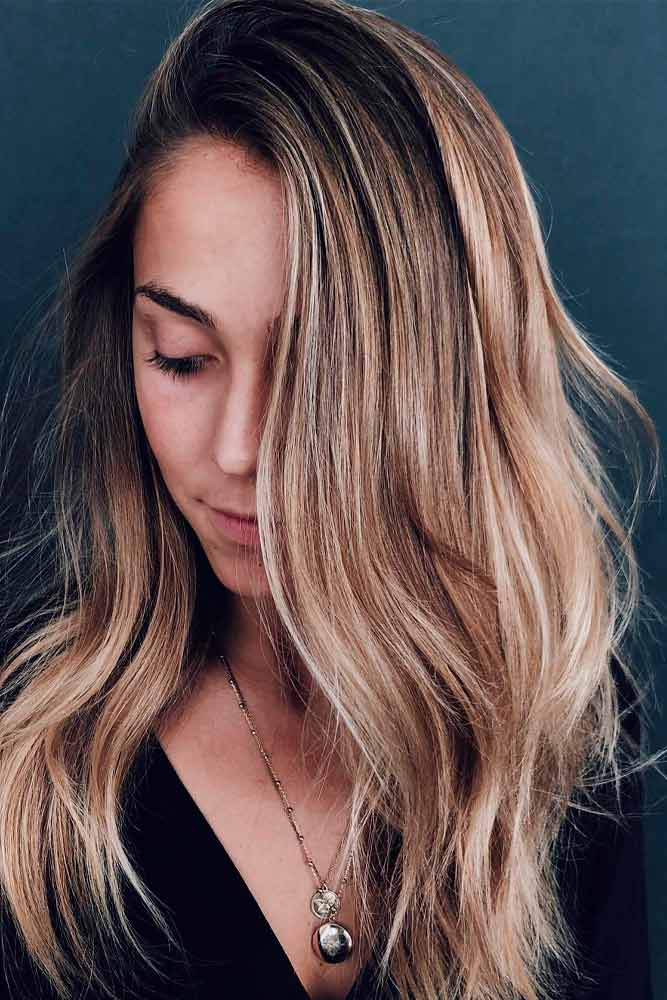 Credit photo: Instagram.com/kristin_ess
Balayage has appeared among the trends a long time ago and it is not going away anywhere. Of course, as it is such a great blonde hair idea that will never go out of style. Try a blonde hue and give your hair the sun-kissed look no matter the season.
Platinum Balayage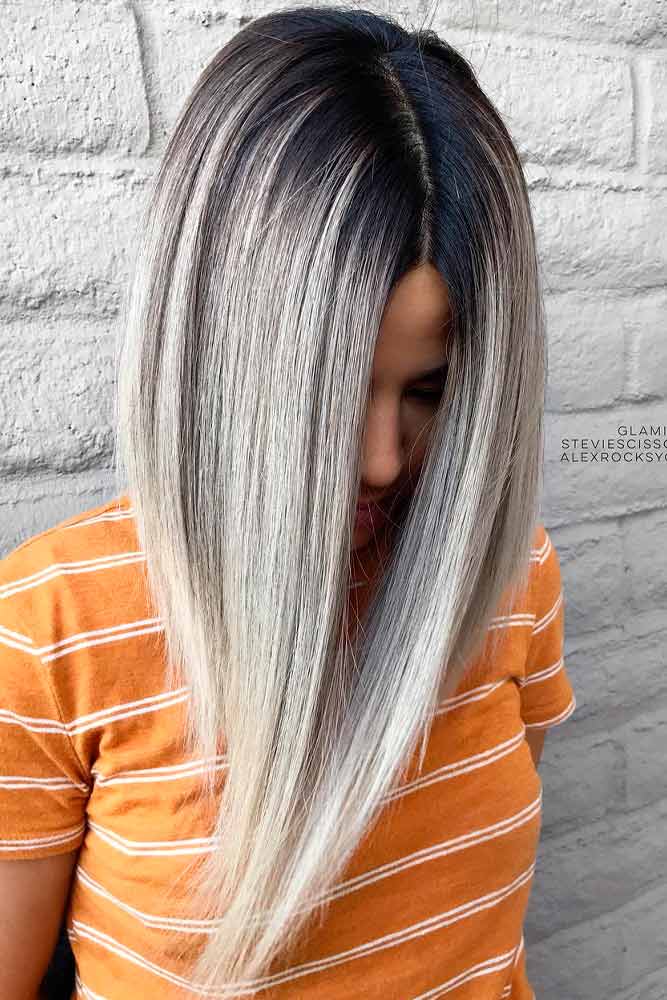 Credit photo: Instagram.com/glamiris
Are you a fan of cool toned hair? Then try it out with balayage. It will definitely look gorgeous as the popularity of such a hair color doesn`t decrease. A subtle look that will be a great idea if you still would like to experiment a bit.
Platinum Blonde With Dark Roots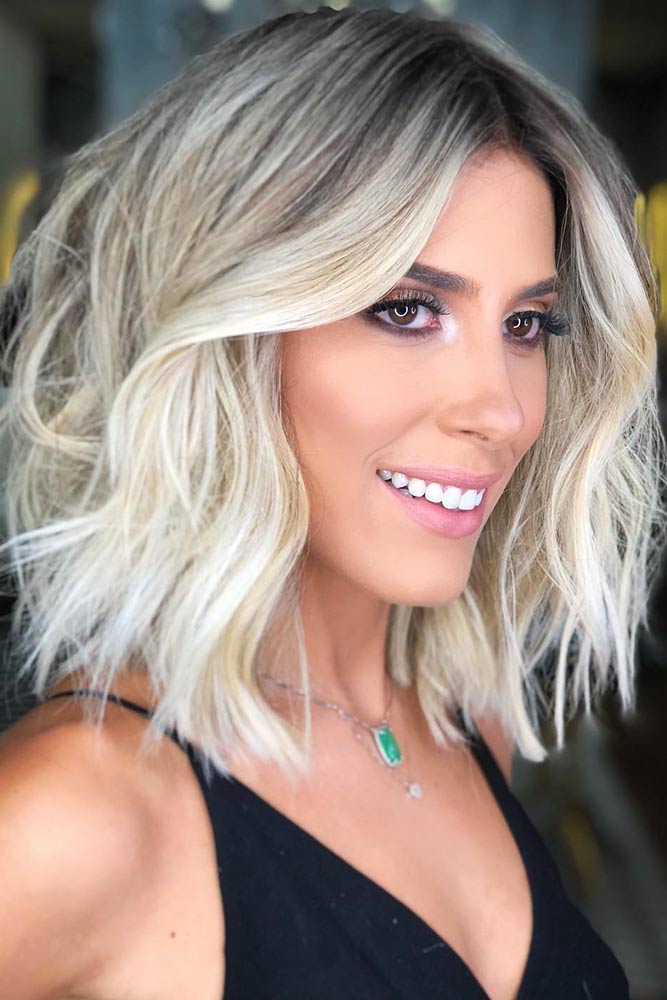 Credit photo: Instagram.com/romeufelipe
Do you have a stereotype that blonde is boring? Then we are ready to break it. This platinum blonde with dark roots is the evidence that it can be so fun. 2019 hair color trends are definitely turning women this year more and more beautiful.
Silver Metallic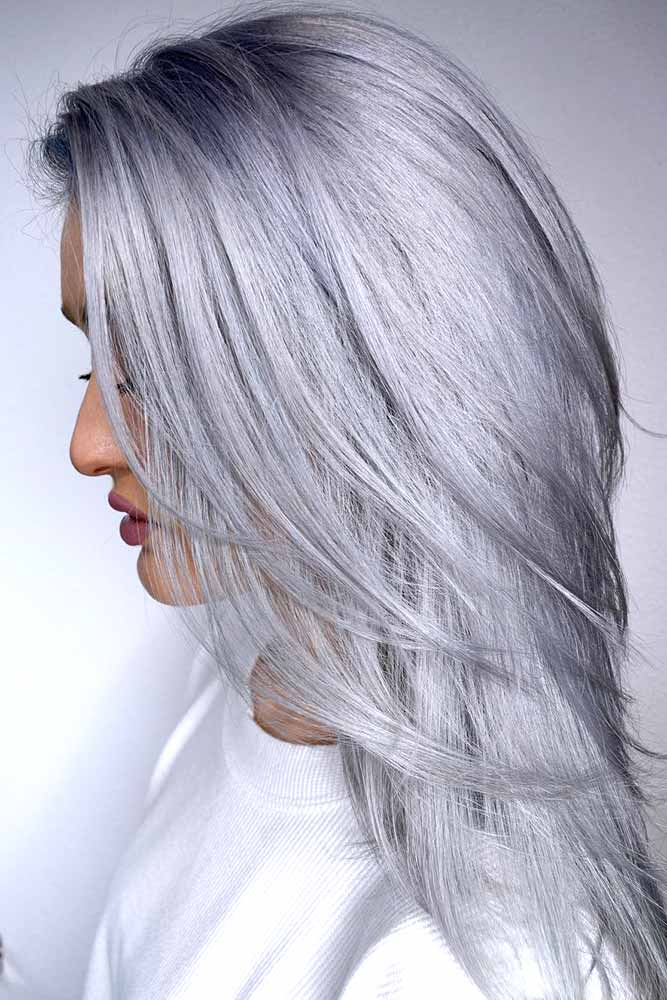 Credit photo: Instagram.com/rossmichaelssalon
Metallics rocked the world when they appeared among the trends. They are everywhere in clothes, makeup and, of course, the hair. The prettiest silver shade will make you look so stylish and trendy that you will become obsessed with this hair color for sure.
Salt And Pepper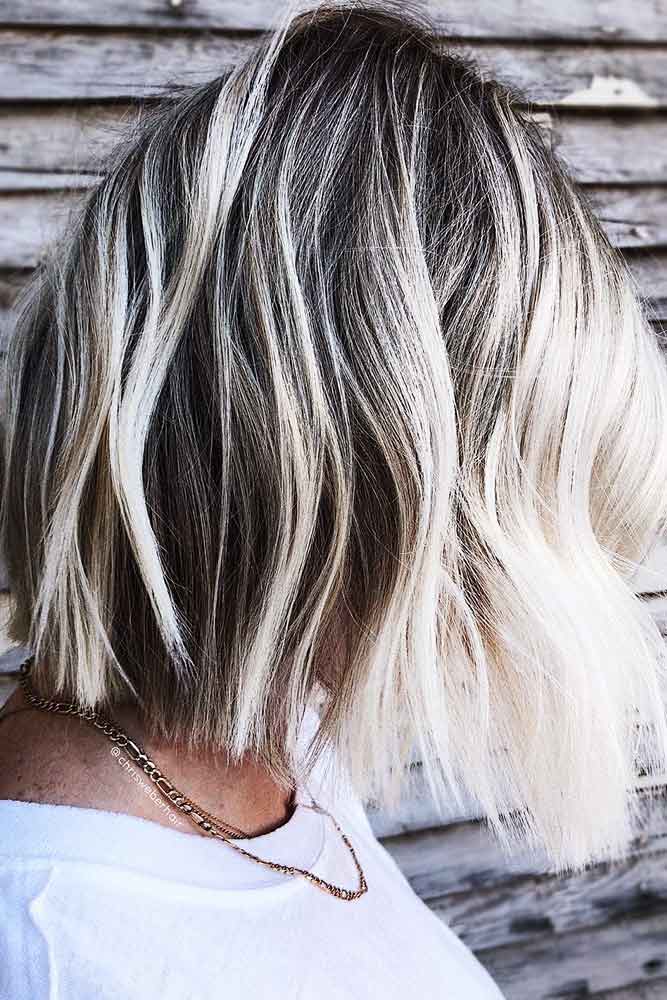 Credit photo: Instagram.com/chrisweberhair
This salt and pepper hair idea describes 2019 hair trends the best way possible. What is it? Basically, it is a mix of black and grayish blonde hair that creates a perfect color combination. Don`t doubt about trying this one, it will look stunning on your blunt or inverted bob.
Brown Color Ideas
Caramel Ombre Hair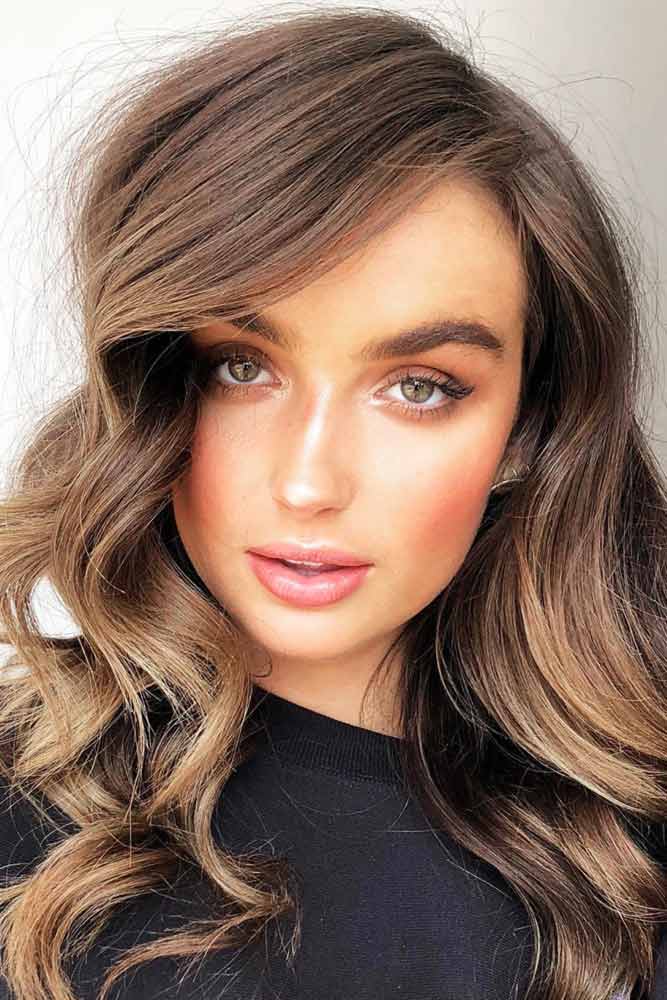 Credit photo: Instagram.com/natalieannehair
Warm and soft, that`s what we can say about this hair look. A beautiful transition from the darker roots with the effect of balayage will freshen up your whole appearance. A perfect choice if you don`t want to do anything drastic but would still like a little change.
Subtle Fall Balayage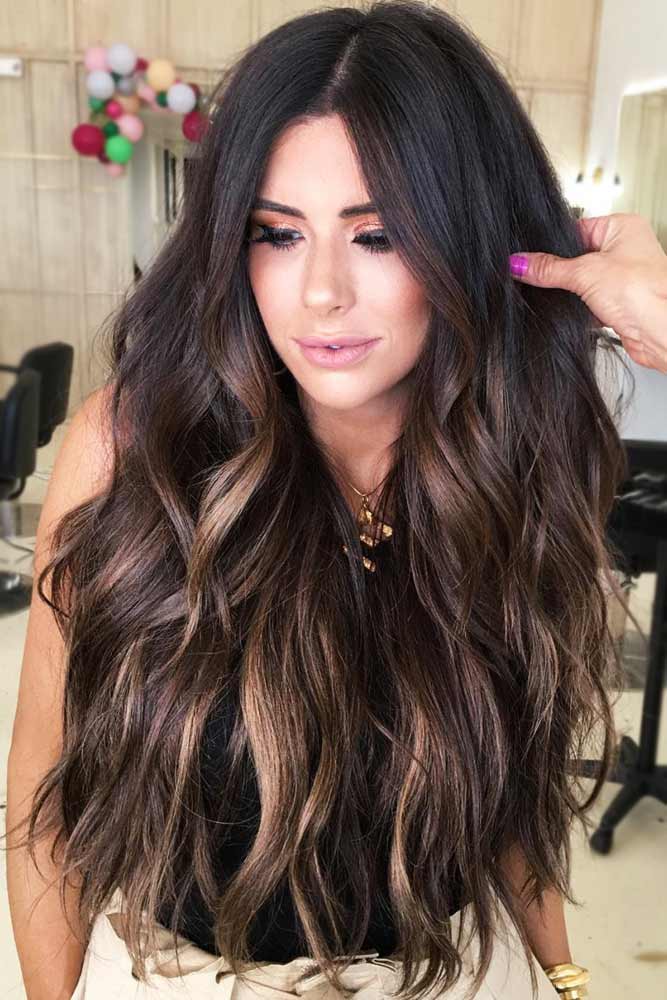 Credit photo: Instagram.com/hairby_chrissy
Dark brown hair always appears among hair trends when it comes to fall. Such dark colors bring the vibe to our look that matches the fall mood. If you would like something more than that, add subtle balayage to the ends. And voila, the gorgeous hair is here.
Balayage Idea For Brunettes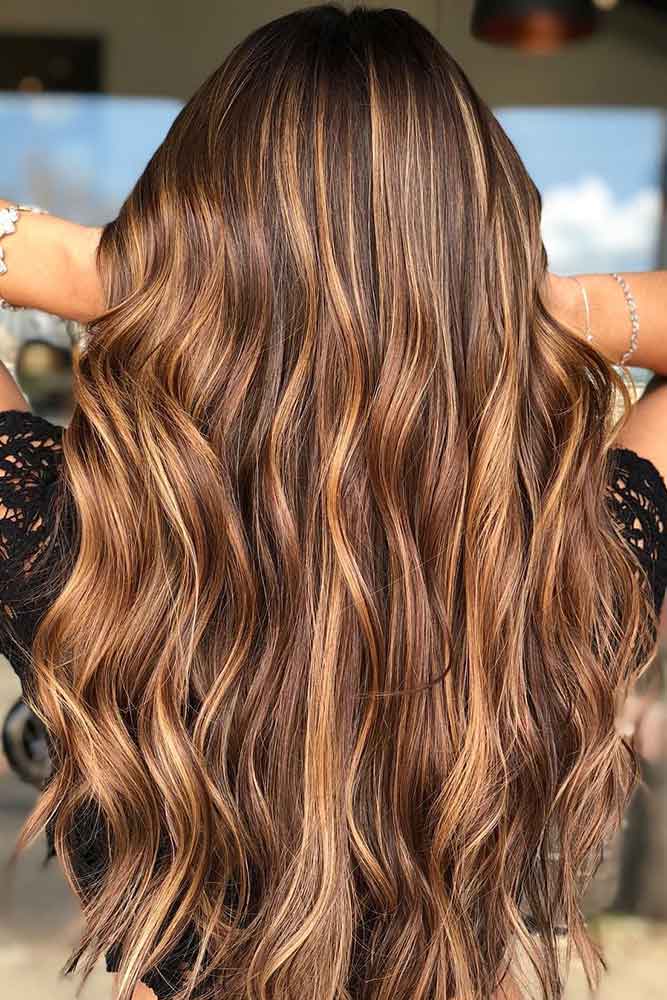 Credit photo: Instagram.com/rafaelbertolucci1
Brunettes are usually the ones who have the most desire for changes. Are you one of them? Then let`s bring something new to your hair color. Add little balayage highlights to your brown hair. The look of the sun kissed hair will lighten up your mood all through the dark and gloomy fall. We think it is the best balayage idea for brunettes.
Warmed-Up Brunette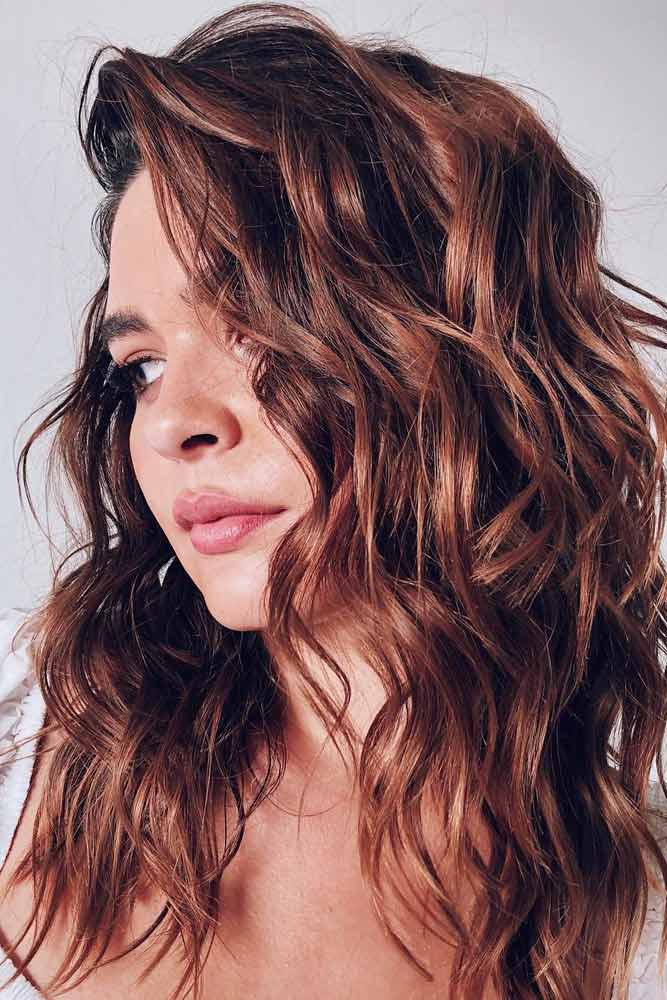 Credit photo: Instagram.com/kristin_ess
Another wonderful idea for a brunette girl would be to lighten up the whole hair color. Why don`t you make it appear more soft and subtle? You can add seamless balayage to the length and it will be great on you.
Tiger Eye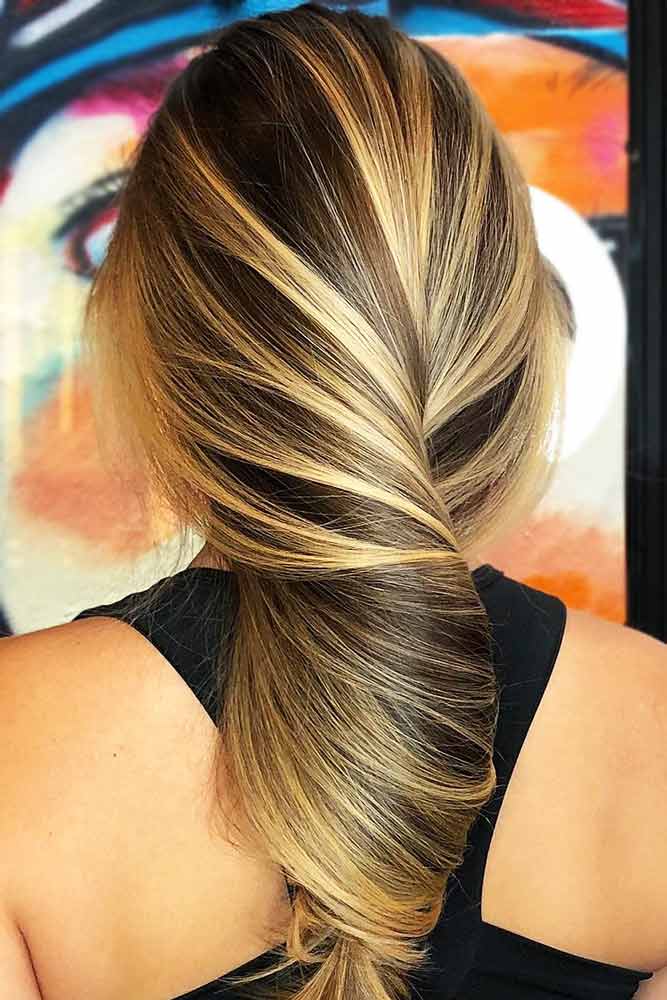 Credit photo: Instagram.com/rafaelbertolucci1
Honey, amber and soft brown colors are present in this tiger-eye gorgeous hair trend. Fall hair colors for brunettes this year are making the world go round, don`t you think? Upgrade your hair game with this pretty hair.
Light Fall Colormelt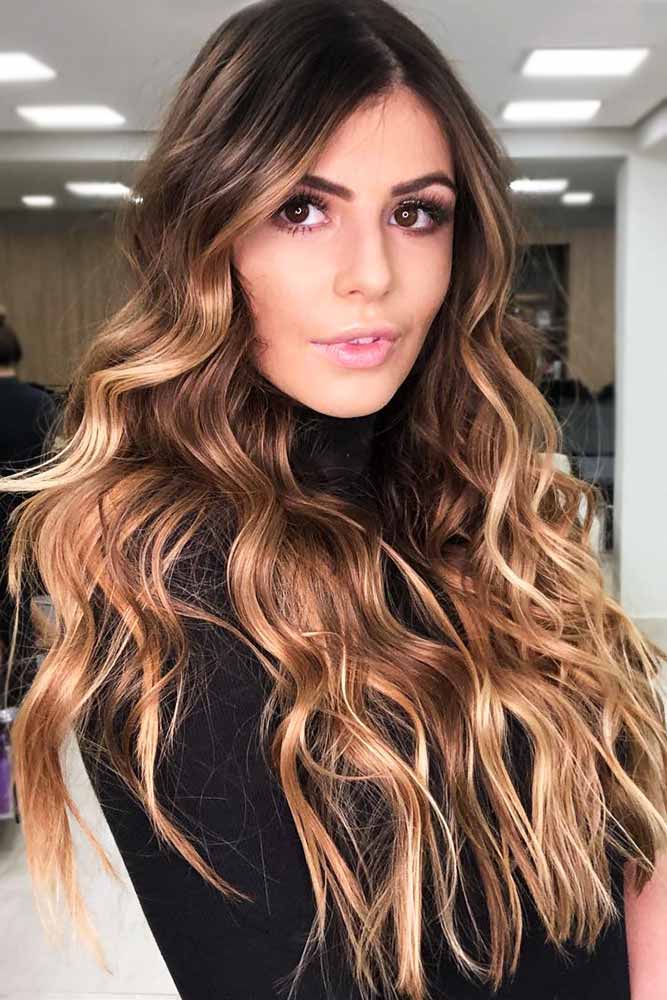 Credit photo: Instagram.com/mariohenriqueoficial
Some delicate blending of auburn hair colors. Is that what you are looking for? Then you have found it. A dark color that goes into the light brown will bring so much freshness to your look that you won`t be able to resist picking this hair color combo again and again.
Trendy Red Shades
Vibrant Red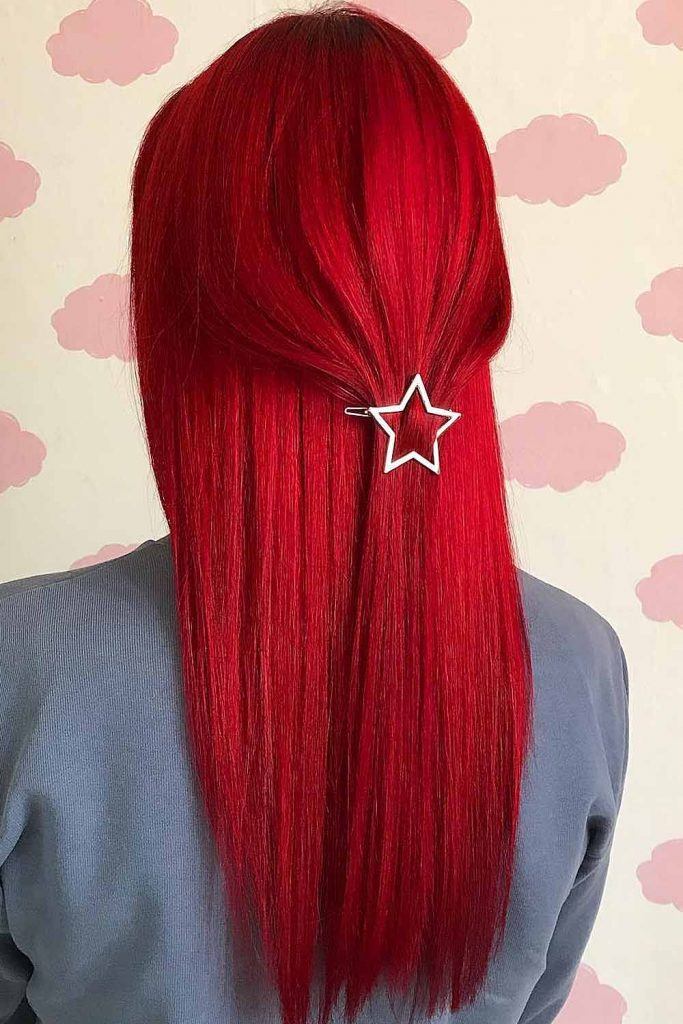 Credit photo: Instagram.com/raznoglazaya_hair
Any chance you have always adored that vibrant red shade the maple tree leaves acquire when the fall hits? These days there is a great chance to bring the color with you anywhere you go by introducing it into your hair. With a hair color like that, the autumn will glow with additional brightness!
Strawberry Blonde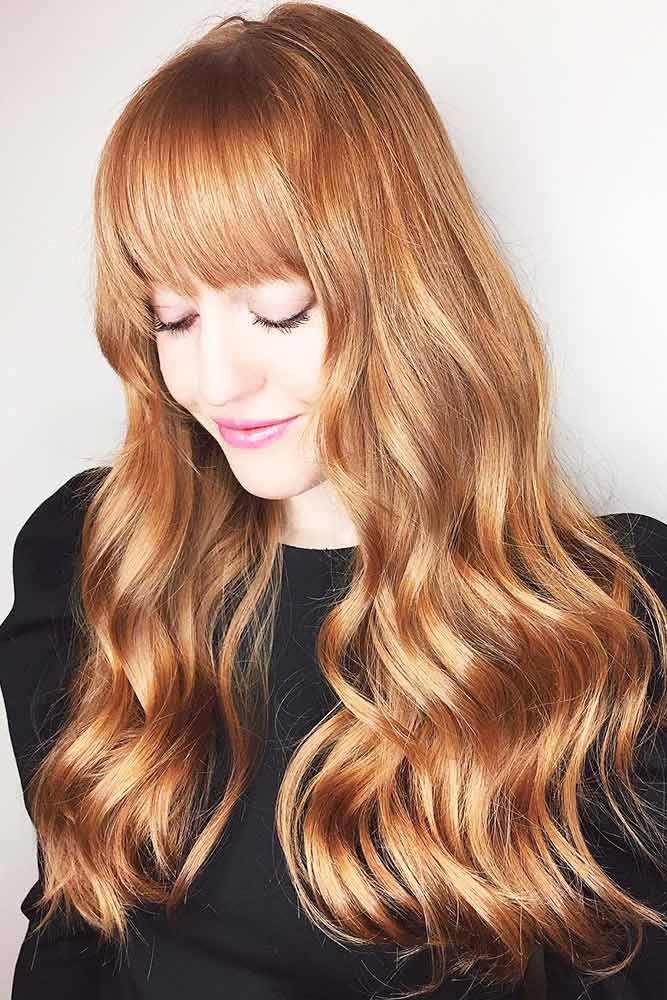 Credit photo: Instagram.com/chrisweberhair
Are you tired of seeing all those typical blonde hair looks around you? Would you like to give your hair color a new life? Then this strawberry blonde shade is for you. Warm and beautiful, it will make you feel more confident, matching your fall mood.
Vibrant Copper Hair Color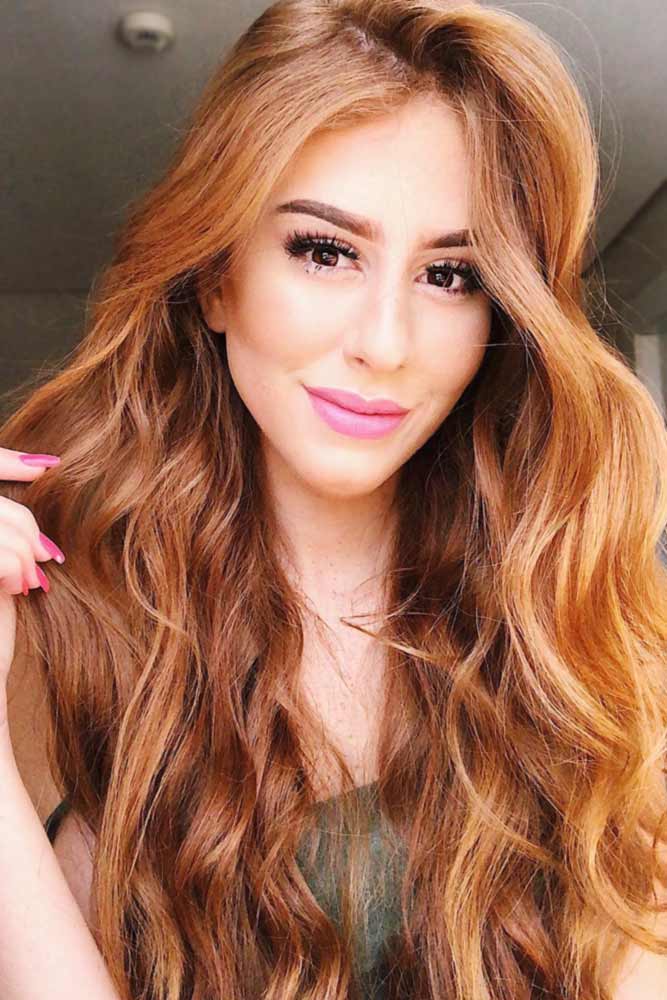 Credit photo: Instagram.com/marimariamakeup
A copper hair trend is getting bigger and bigger and there`s nothing strange about it. It is gorgeous and there are so many variants of it that every girl will definitely find the one that matches her preferences.
Red Copper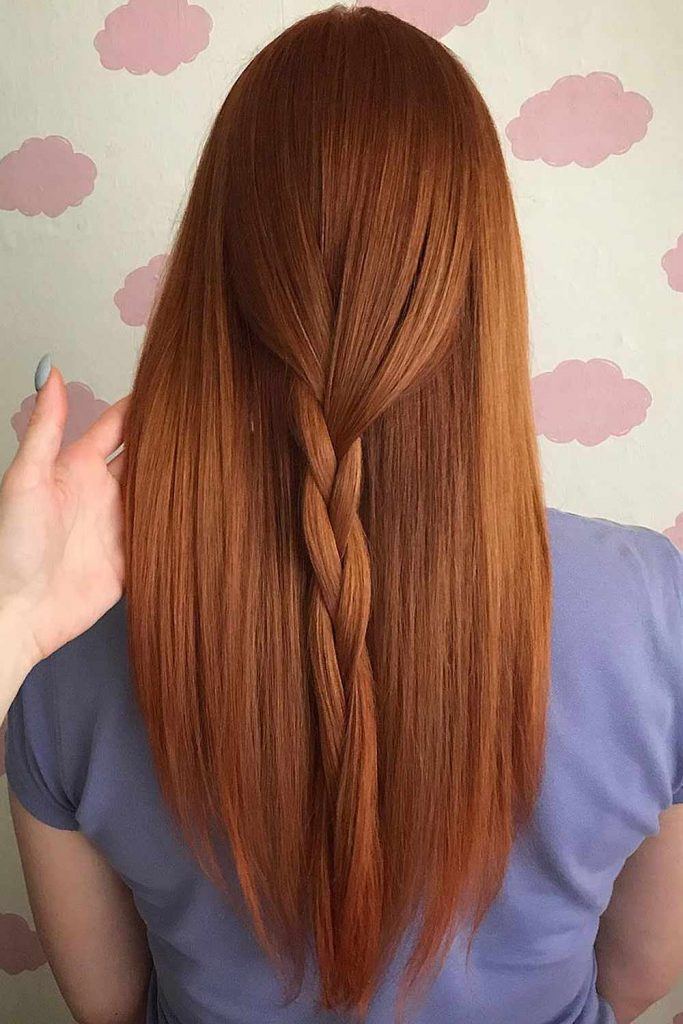 Credit photo: Instagram.com/raznoglazaya_hair
Redheads rejoin! Fall is truly the time to embrace the red copper hues no matter natural or not they are. The truth is that with a professional hairstylist at hand, you have all the trendiest opportunities at your disposal. Make sure you do not miss your chance!
Red Hair With Copper Highlights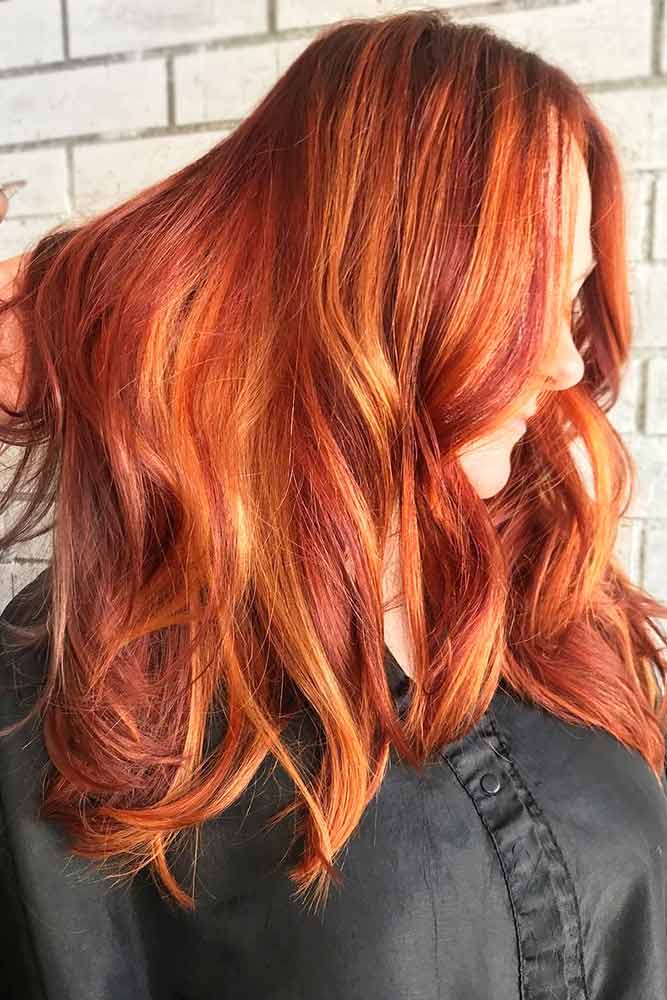 Credit photo: Instagram.com/larisadoll
What can be better than warm tones for fall? They definitely bring the vibe we are looking for, especially if we choose them for our hair. Bring in a burning red hair color with some copper highlights and have an unforgettable fall with it!
Merlot Red Hair Color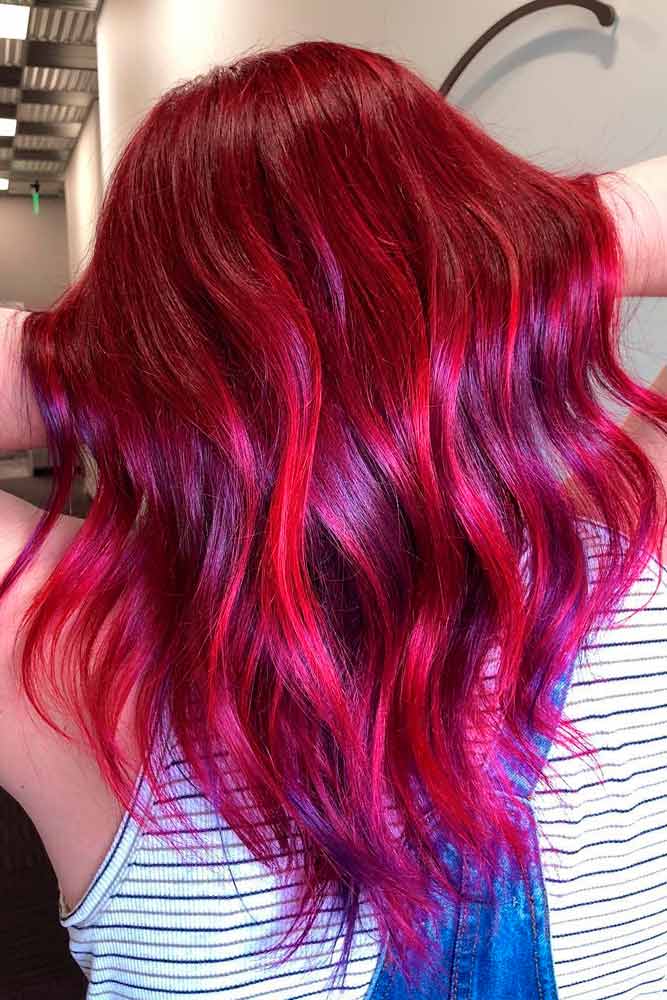 Credit photo: Instagram.com/chellsiedanielle
Another dark color that can`t be ignored is this burgundy Merlot. Unique, it will make you stand out in the crowd for sure, don`t you think?
Now you are familiar with the trendiest fall hair colors. Pick the ones you like the most and show to your hair stylist. Discover more trends on our blog.
Bright Colorful Hair Colors
Rose Gold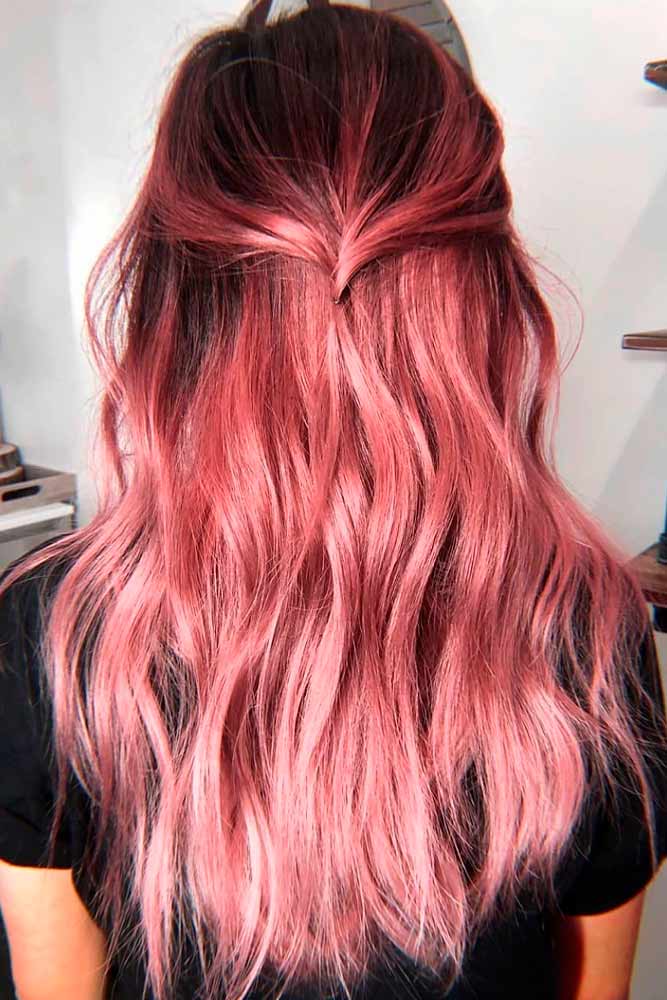 Credit photo: Instagram.com/chellsiedanielle
There are so many new shades that you should definitely try this year. Have you ever heard of a new rose gold shade? No? So, choose it for some experimenting. Are you up for it this fall?
Emerald Green Color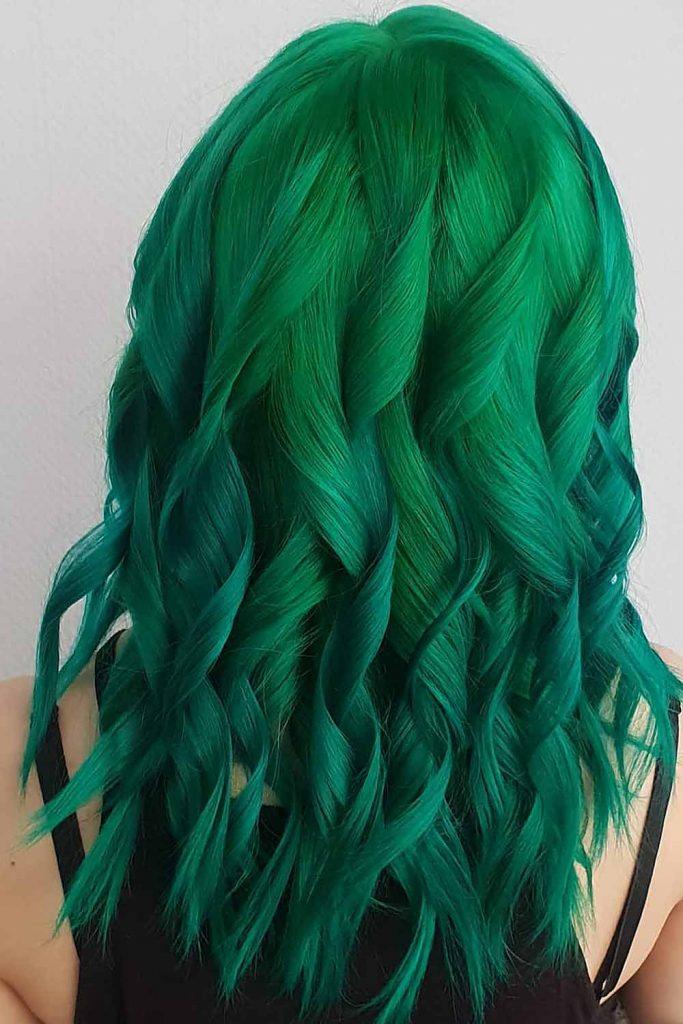 Credit photo: Instagram.com/hair_pavlova
It is true that with the fall coming, the leaves are getting less and less green. A seasonal fact like that may become table-turning for the most daring among you. These days emerald green is on the top on all trends, and adding it to your mane will turn you in a fashion icon in an instant. In case one hue is not enough, widespread color transition is always there for you to grasp!
Vibrant Orange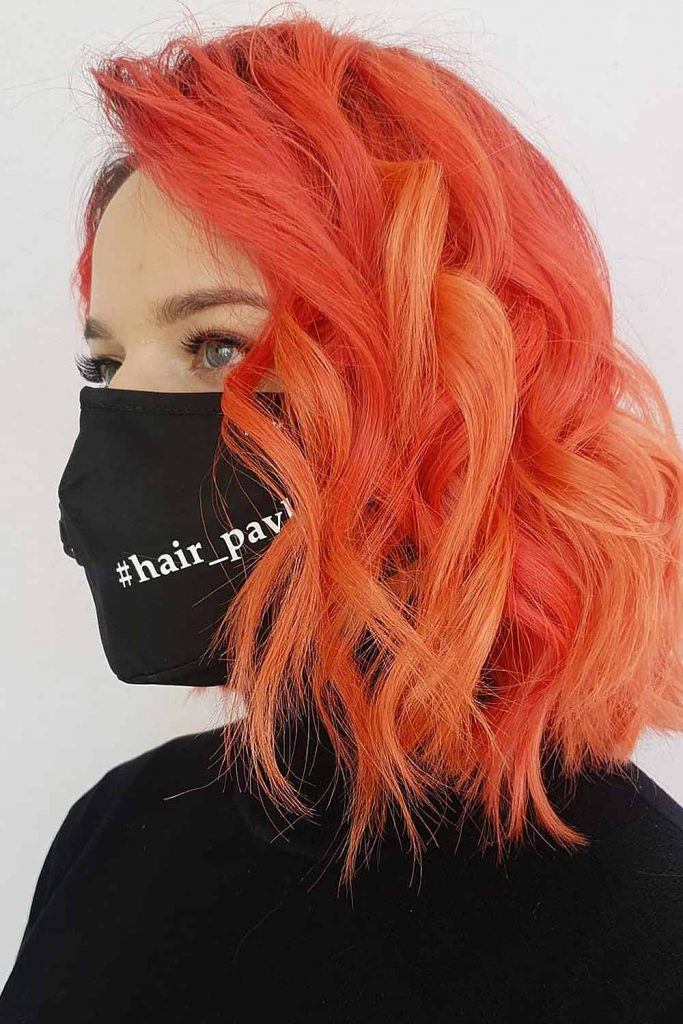 Credit photo: Instagram.com/hair_pavlova
To look stylish and chic, you do not need to opt for purples and blues nowadays. At times a vibrant orange color is everything you need to get ahead of all trends. Playing with multiple same-toned highlights will only intensify the breath-taking effect!
Pastel Pink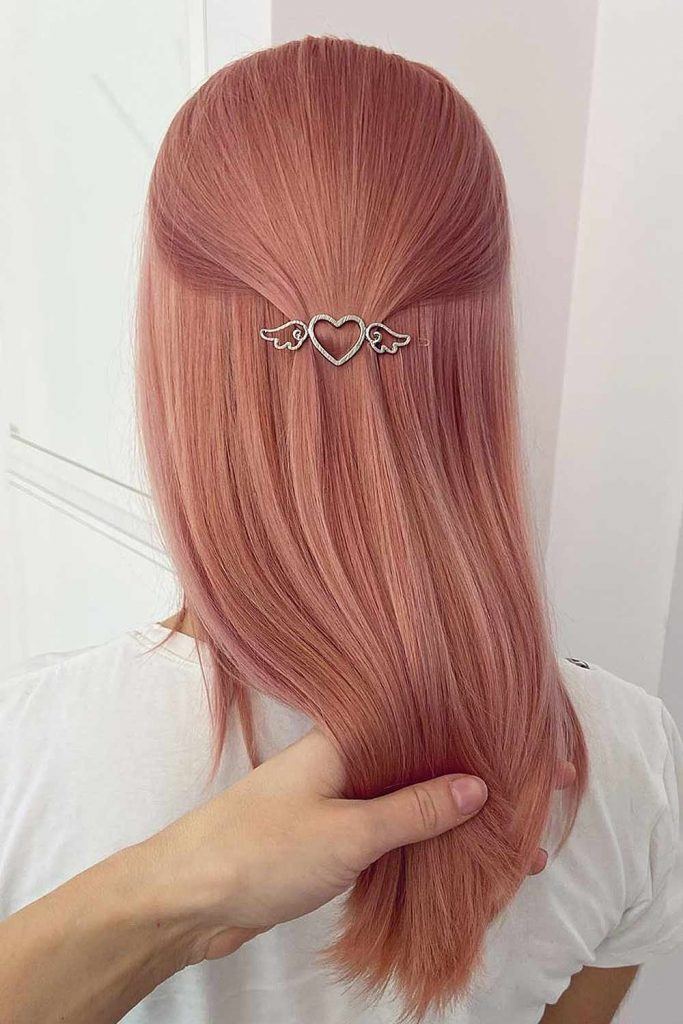 Credit photo: Instagram.com/raznoglazaya_hair
Let's not forget that keeping things somewhere in-between 'too bright' and 'just the usual' and sticking up with the trends is still possible too. All you need is the proper length paired with perfect coloring. One look at this coper pastel locks with gentle and gorgeous pinkish highlights will prove the point better than a thousand words.
FAQ: Fall Hair Colors
How do you keep red hair from fading?
Red is a high maintenance color and you need to retouch it every four to six weeks. You can save your hair from quick fading by washing it less often and using a cooler water when doing it. Remember to use heat protectors when exposing your hair to the sun. Avoid using heat too often. Use hair products for dyed hair.
What hair color will cancel out red?
If we look at the color wheel, the color opposite to red is green. That means this color cancels out red. When you are aiming for lifting color and going from brown to light blonde, after applying green to it, you'll see the following stages: light brown, dark blonde, blonde, light blonde.
Was this article helpful?