Gorgeous Fall Hair Colors That Will Flatter You
Fall hair colors are getting more and more exciting this year. Have you ever noticed as our desire for a change comes when the leaves start falling from the trees? Every girl needs something new to live by in the fall. And we would be glad to give some hair color ideas that will definitely bring up the mood. We have so much in store for you, so get ready and pick your favorite color to experiment with.
Blonde Melted Balayage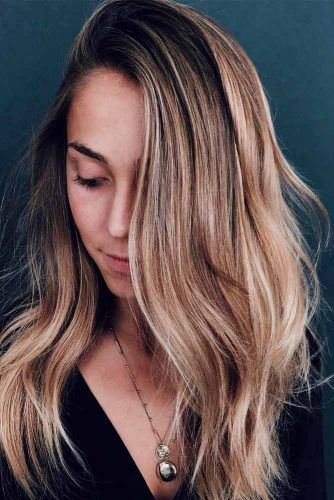 Source: kristin_ess via Instagram
Balayage has appeared among the trends a long time ago and it is not going away anywhere. Of course, as it is such a great blonde hair idea that will never go out of style. Try a blonde hue and give your hair the sun-kissed look no matter the season.
Platinum Balayage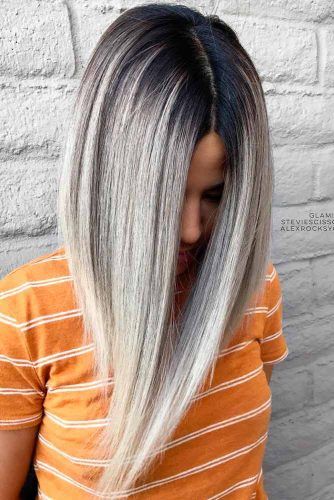 Source: glamiris via Instagram
Are you a fan of cool toned hair? Then try it out with balayage. It will definitely look gorgeous as the popularity of such a hair color doesn`t decrease. A subtle look that will be a great idea if you still would like to experiment a bit.
Marshmallow Hair
Source: butterflyloftsalon via Instagram
Among other hair color ideas 2019, this marshmallow one definitely stands out. A perfect blonde color that has a little hint of a creamy shade will make you look awesome. Don`t you think? A beautiful choice to bring some freshness to your fall.
Platinum Blonde With Dark Roots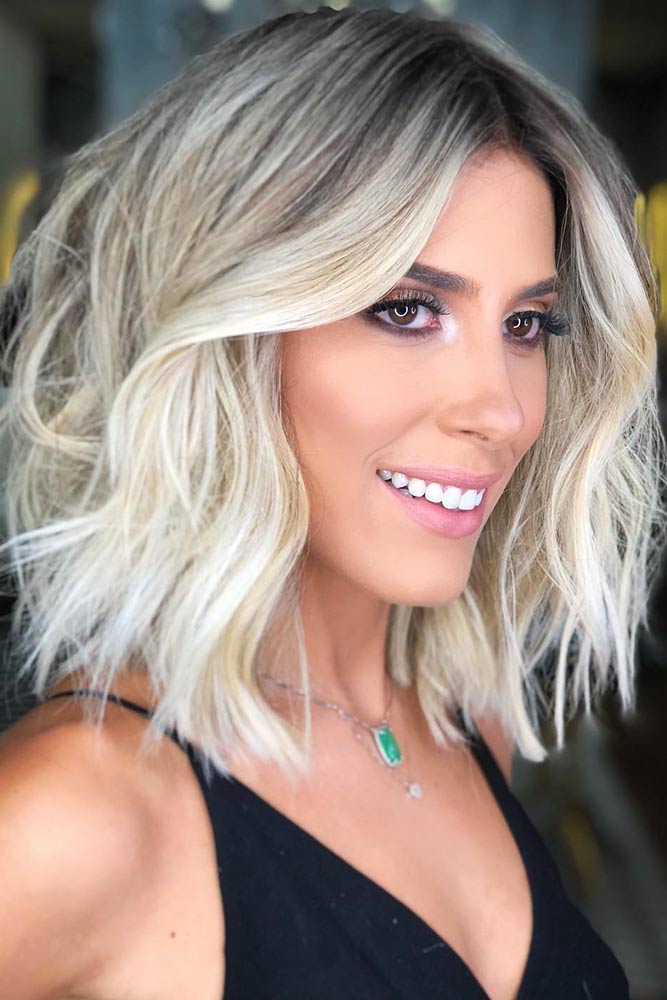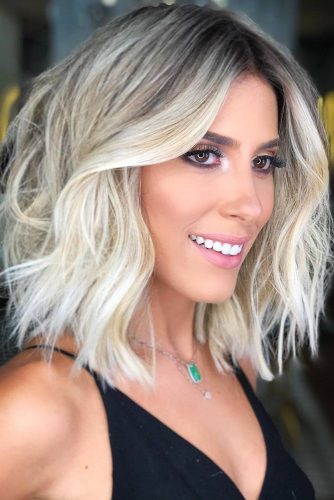 Source: romeufelipe via Instagram
Do you have a stereotype that blonde is boring? Then we are ready to break it. This platinum blonde with dark roots is the evidence that it can be so fun. 2019 hair color trends are definitely turning women this year more and more beautiful.
Silver Metallic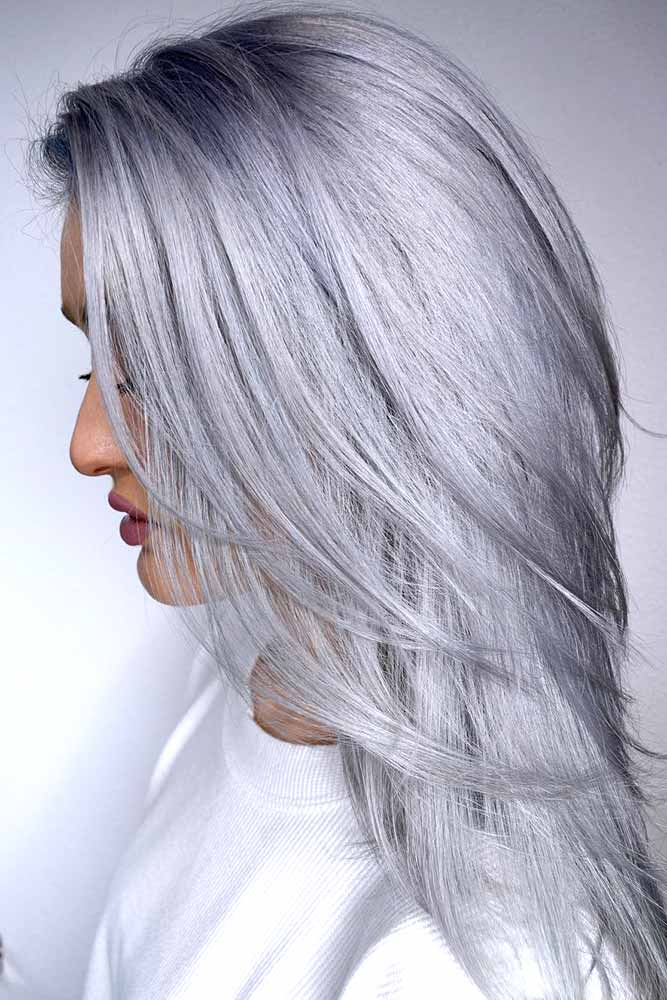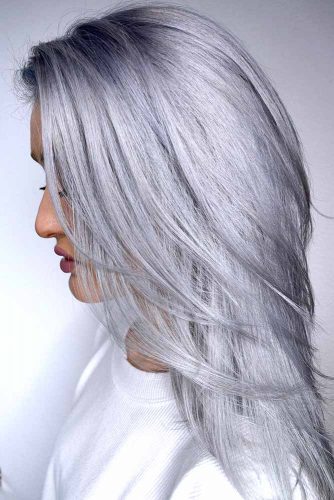 Source: rossmichaelssalon via Instagram
Metallics rocked the world when they appeared among the trends. They are everywhere in clothes, makeup and, of course, the hair. The prettiest silver shade will make you look so stylish and trendy that you will become obsessed with this hair color for sure.
Salt And Pepper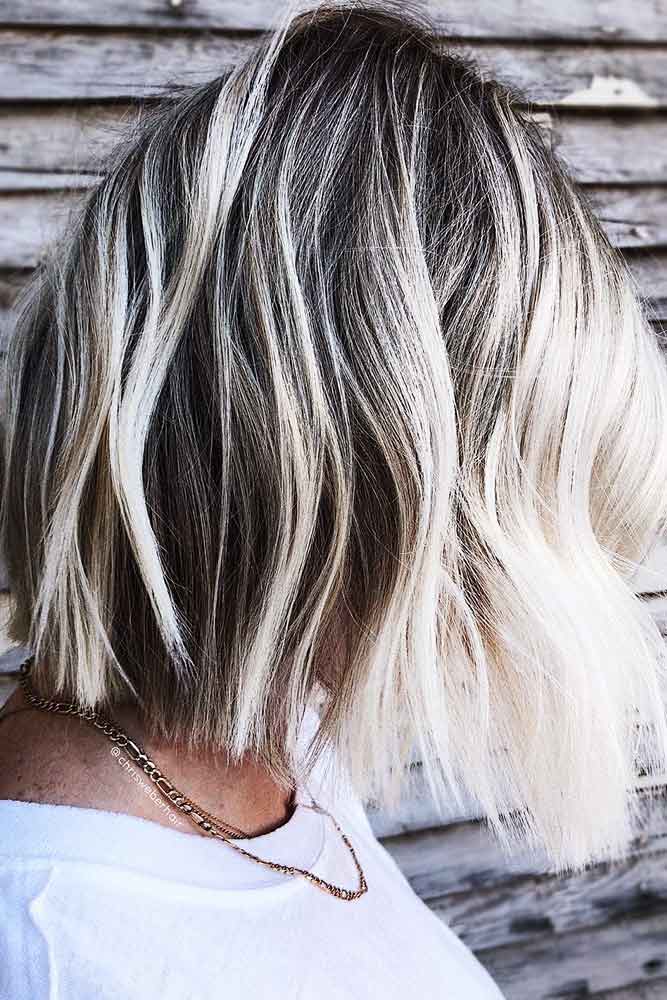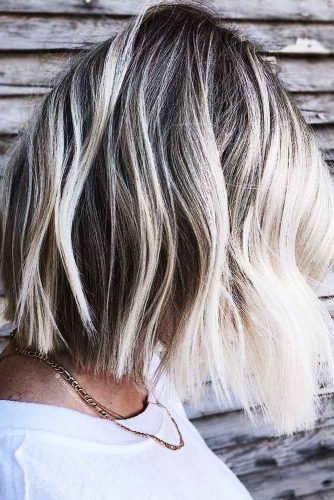 Source: chrisweberhair via Instagram
This salt and pepper hair idea describes 2019 hair trends the best way possible. What is it? Basically, it is a mix of black and grayish blonde hair that creates a perfect color combination. Don`t doubt about trying this one, it will look stunning on your blunt or inverted bob.
Caramel Ombre Hair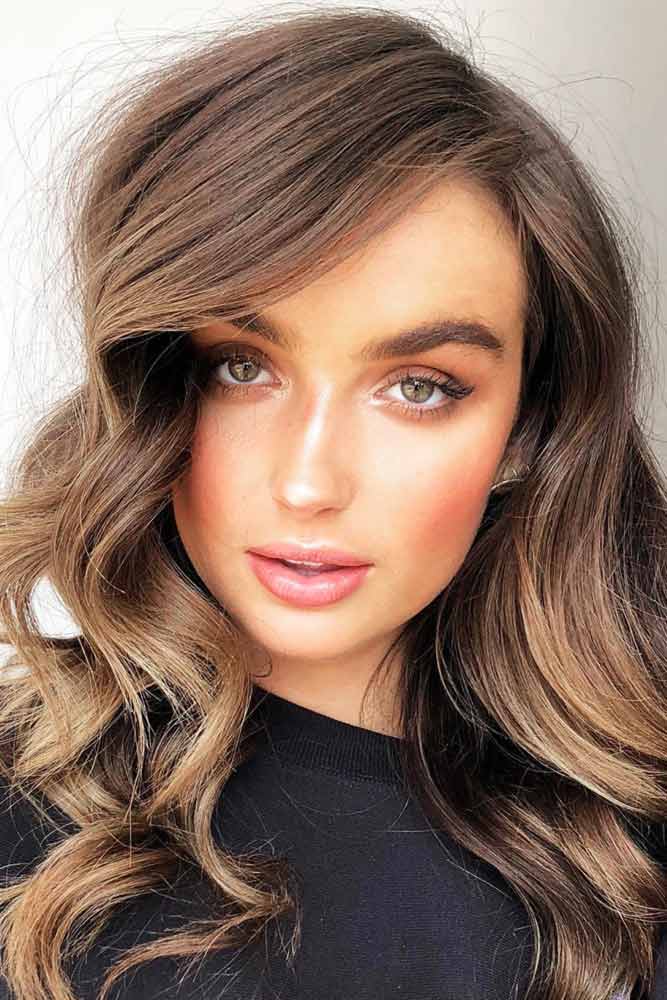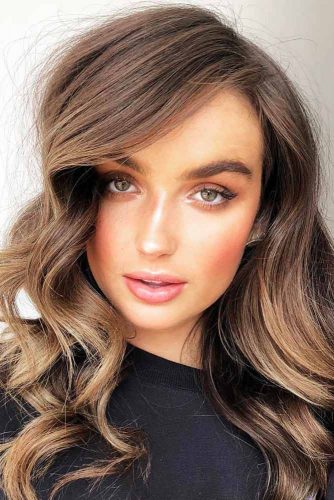 Source: natalieannehair via Instagram
Warm and soft, that`s what we can say about this hair look. A beautiful transition from the darker roots with the effect of balayage will freshen up your whole appearance. A perfect choice if you don`t want to do anything drastic but would still like a little change.
Subtle Fall Balayage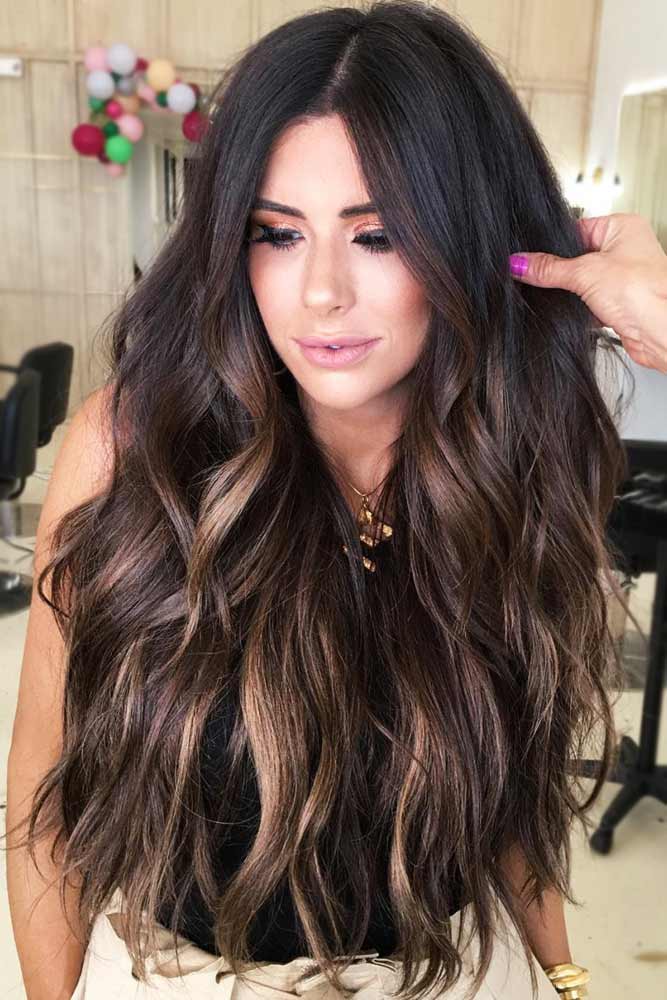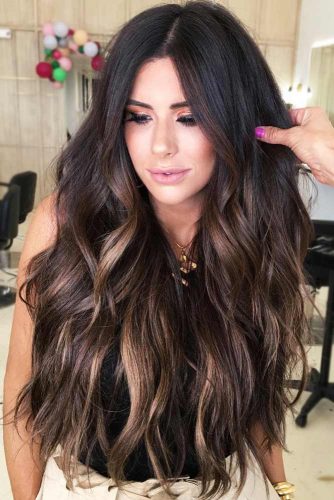 Source: hairby_chrissy via Instagram
Dark brown hair always appears among hair trends when it comes to fall. Such dark colors bring the vibe to our look that matches the fall mood. If you would like something more than that, add subtle balayage to the ends. And voila, the gorgeous hair is here.
Balayage Idea For Brunettes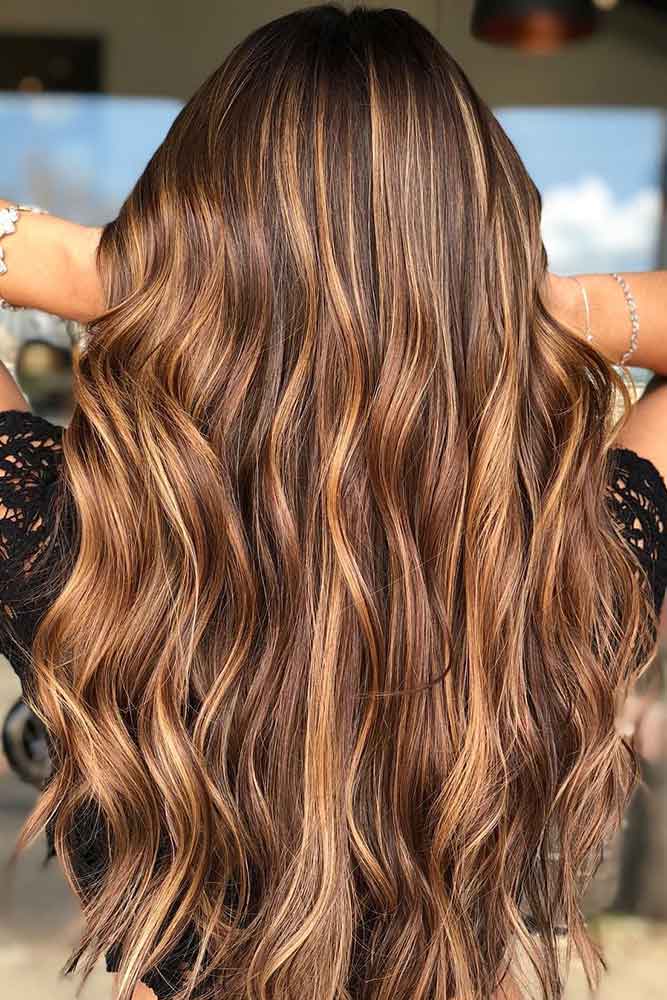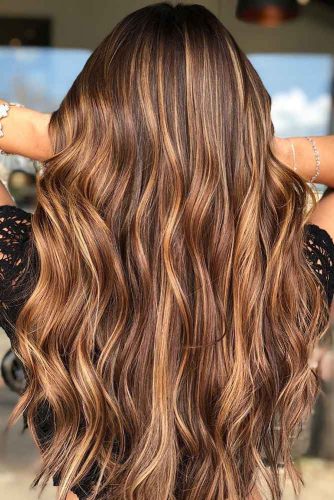 Source: rafaelbertolucci1 via Instagram
Brunettes are usually the ones who have the most desire for changes. Are you one of them? Then let`s bring something new to your hair color. Add little balayage highlights to your brown hair. The look of the sun kissed hair will lighten up your mood all through the dark and gloomy fall. We think it is the best balayage idea for brunettes.
Warmed-Up Brunette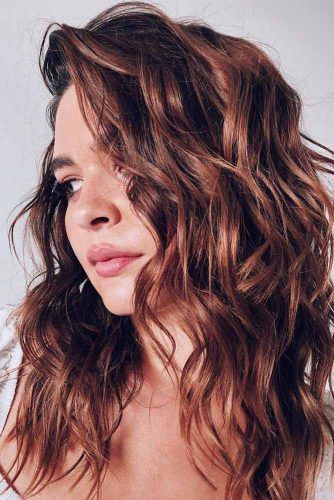 Source: kristin_ess via Instagram
Another wonderful idea for a brunette girl would be to lighten up the whole hair color. Why don`t you make it appear more soft and subtle? You can add seamless balayage to the length and it will be great on you.
Tiger Eye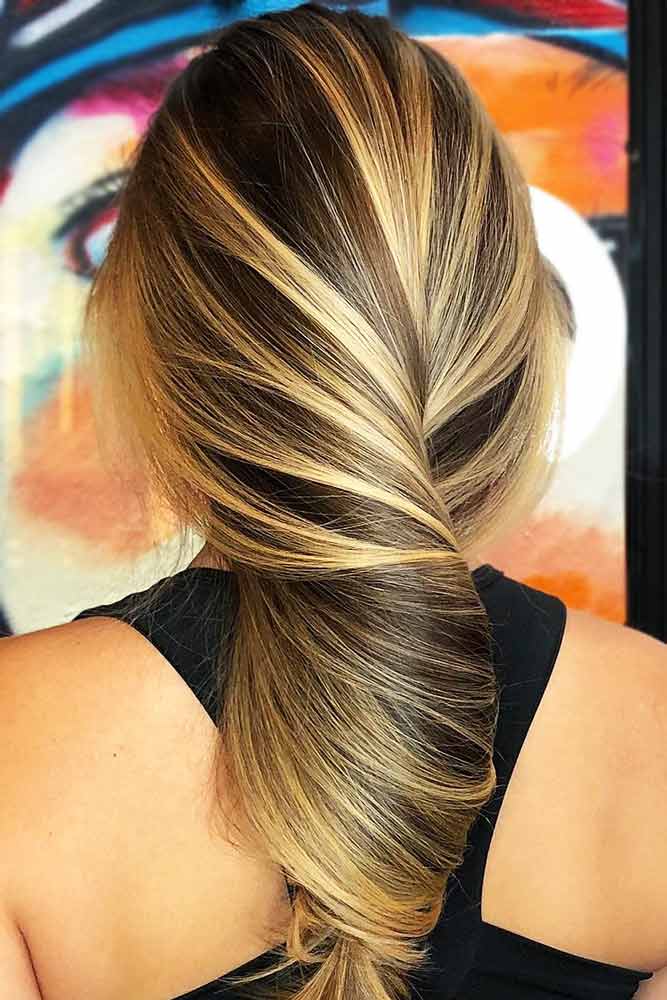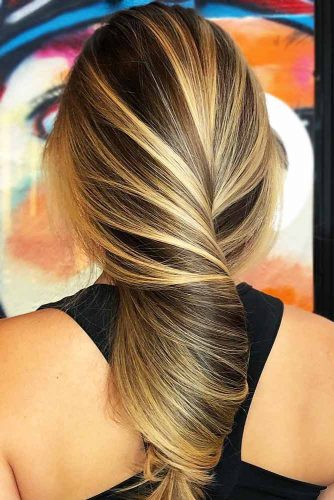 Source: rafaelbertolucci1 via Instagram
Honey, amber and soft brown colors are present in this tiger-eye gorgeous hair trend. Fall hair colors for brunettes this year are making the world go round, don`t you think? Upgrade your hair game with this pretty hair.
Light Fall Colormelt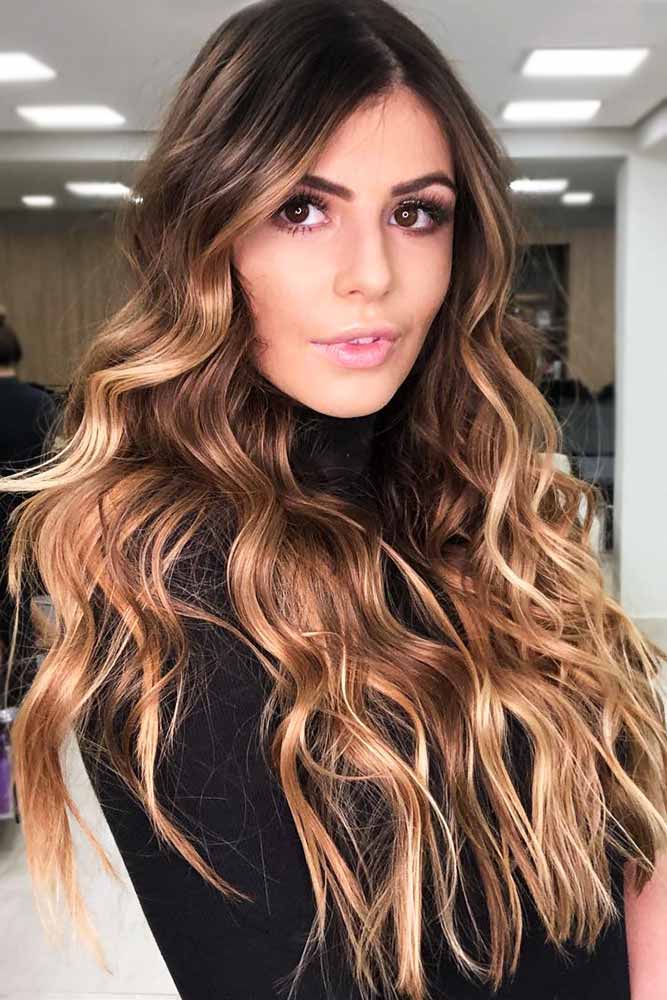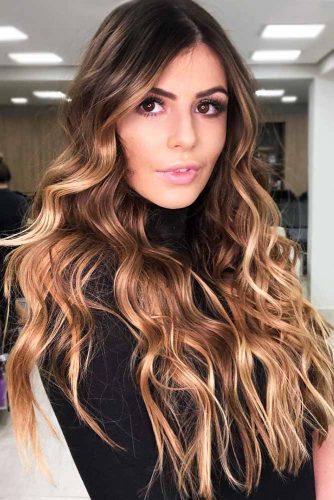 Source: mariohenriqueoficial via Instagram
Some delicate blending of auburn hair colors. Is that what you are looking for? Then you have found it. A dark color that goes into the light brown will bring so much freshness to your look that you won`t be able to resist picking this hair color combo again and again.
Rose Gold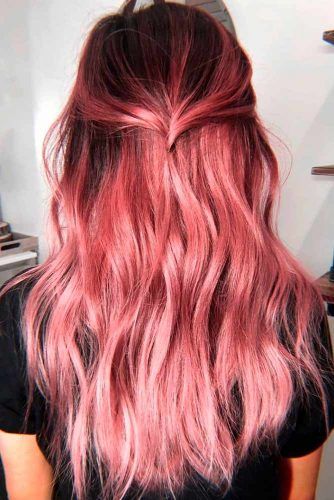 Source: chellsiedanielle via Instagram
There are so many new shades that you should definitely try this year. Have you ever heard of a new rose gold shade? No? So, choose it for some experimenting. Are you up for it this fall?
Strawberry Blonde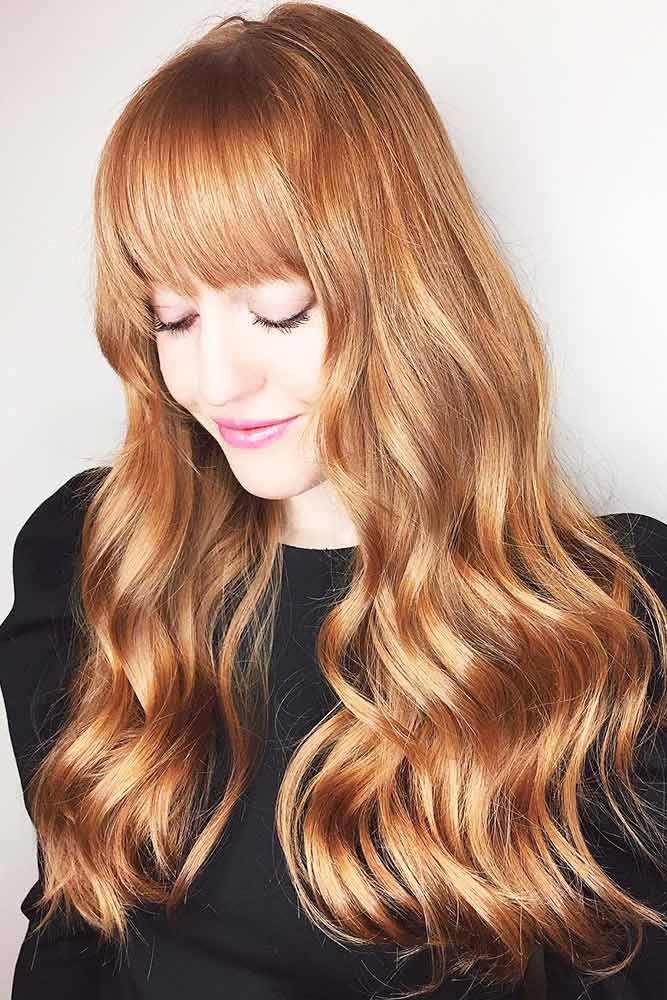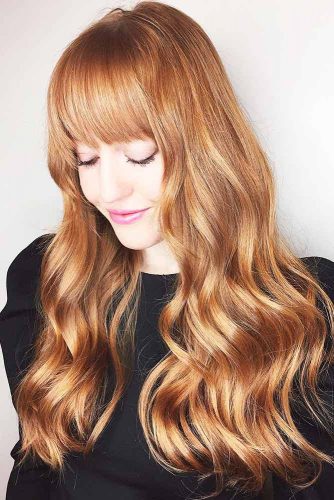 Source: chrisweberhair via Instagram
Are you tired of seeing all those typical blonde hair looks around you? Would you like to give your hair color a new life? Then this strawberry blonde shade is for you. Warm and beautiful, it will make you feel more confident, matching your fall mood.
Vibrant Copper Hair Color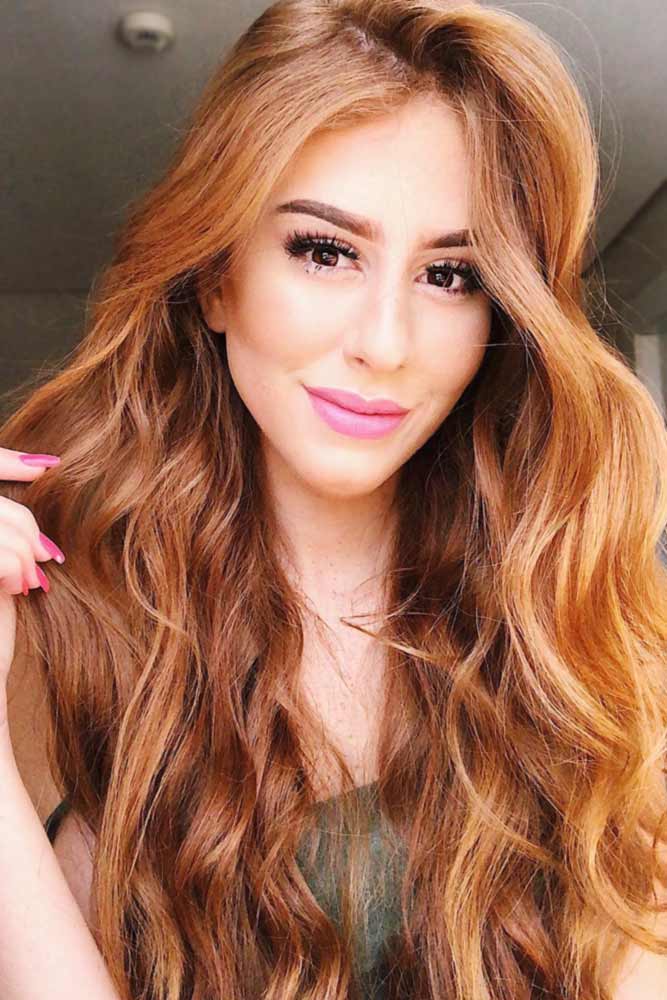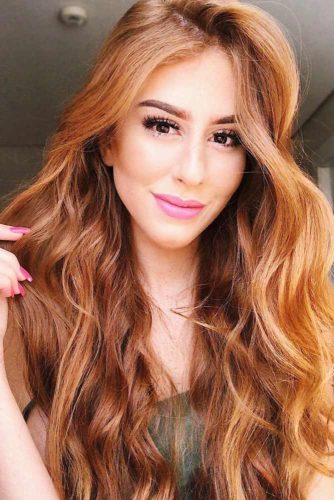 Source: marimariamakeup via Instagram
A copper hair trend is getting bigger and bigger and there`s nothing strange about it. It is gorgeous and there are so many variants of it that every girl will definitely find the one that matches her preferences.
Burnt Orange
Source: mr_colorist_2017 via Instagram
What colors do we think of when fall comes to our minds? Orange, red and warm brown are popular fall hair colors. Do you have an idea with these colors? Because we definitely do and we consider that it's a perfect choice for this fall. Complimenting any skin tone, it will definitely become a hit this year.
Red Hair With Copper Highlights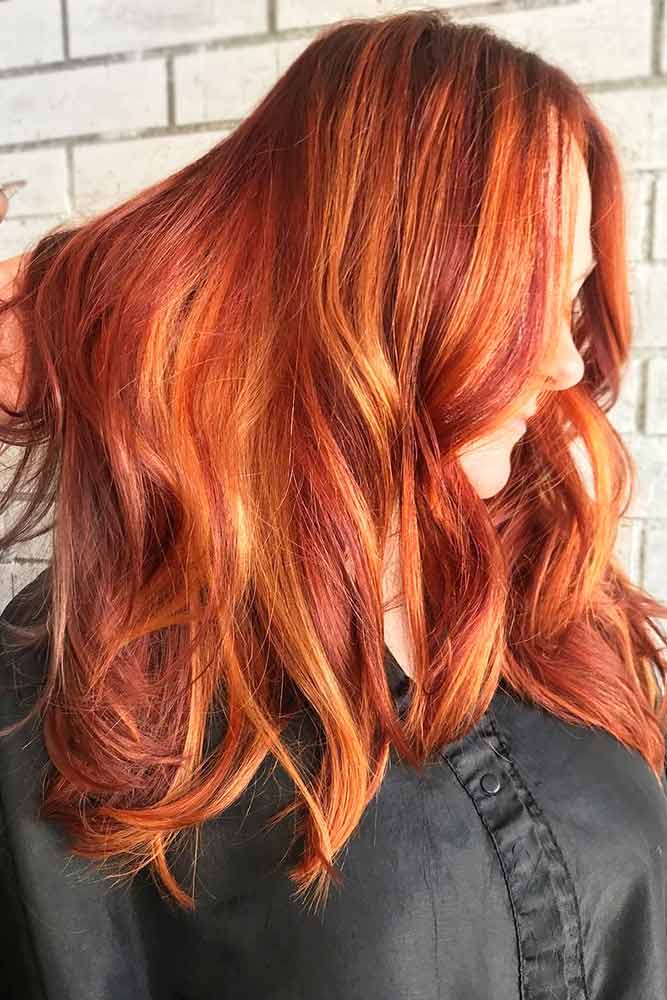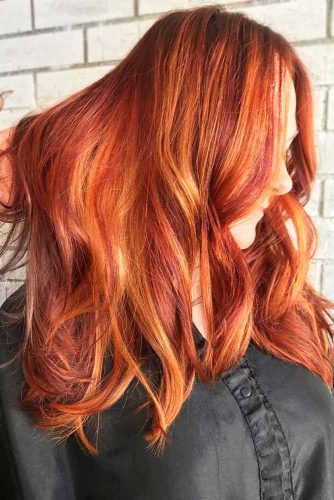 Source: larisadoll via Instagram
What can be better than warm tones for fall? They definitely bring the vibe we are looking for, especially if we choose them for our hair. Bring in a burning red hair color with some copper highlights and have an unforgettable fall with it!
Merlot Red Hair Color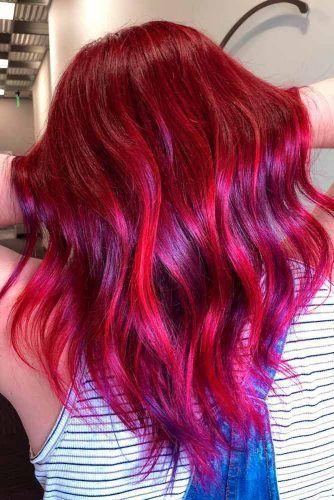 Source: chellsiedanielle via Instagram
Another dark color that can`t be ignored is this burgundy Merlot. Unique, it will make you stand out in the crowd for sure, don`t you think?
Now you are familiar with the trendiest fall hair colors. Pick the ones you like the most and show to your hair stylist. Discover more trends on our blog.