10 Most Popular Layered Haircuts With Bangs for You to Try
Layered haircuts with bangs are getting more and more popular these days. The layers add the volume to the overall haircut while with the help of the bangs you could put more emphasis to your beautiful eyes.
No matter whether you choose short layered haircuts or longer ones, your hair will look absolutely stunning! So get ready to make some changes, and you'll receive tons of compliments every day.
1. Fabulous Layered Pink Bob with Fringe
Source: Kategracie_chelseahair via Instagram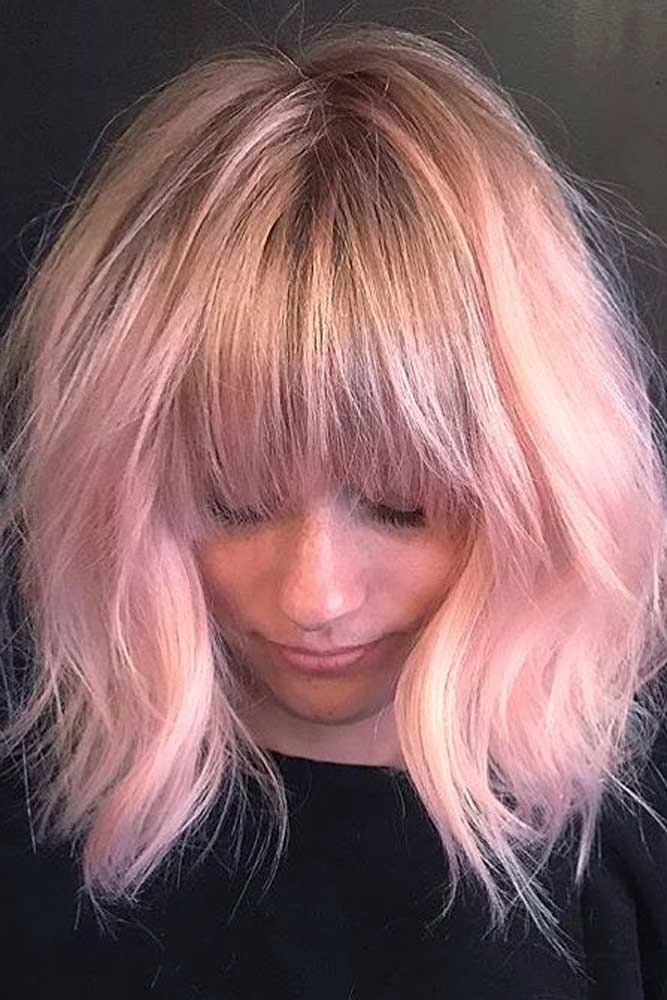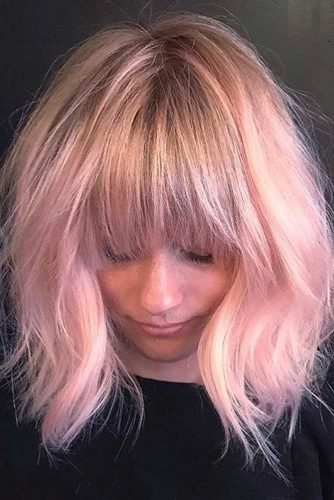 Long fringe is perfect when you want to accentuate the shape of your face. Add some striking color, for example a pink or a blue one, and you are ready to impress everyone.
2. Long Wavy Haircut with Bangs
Source: Oscaroscarchermside via Instagram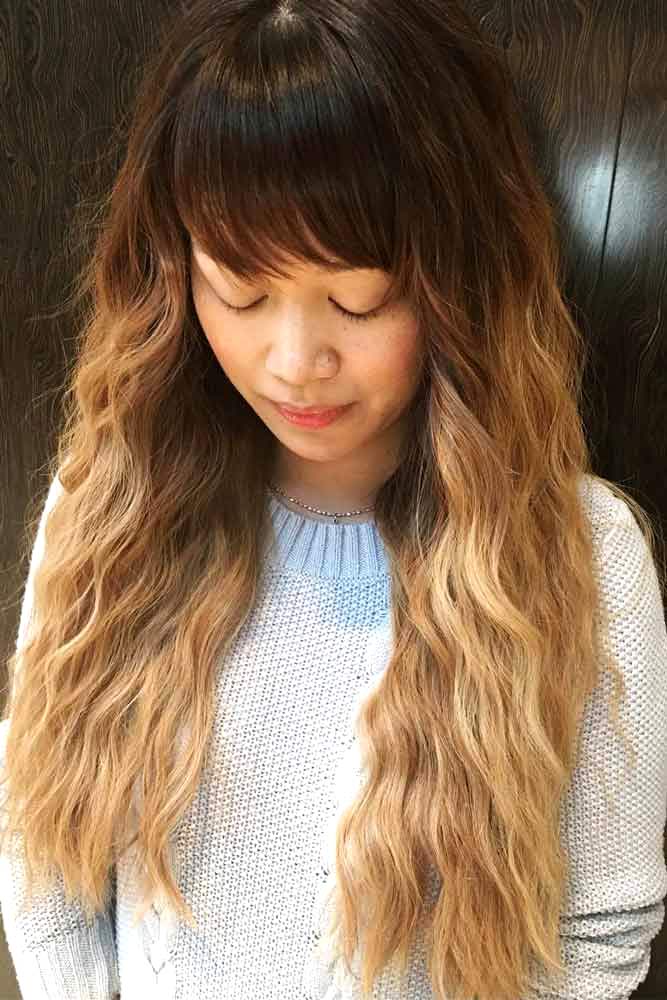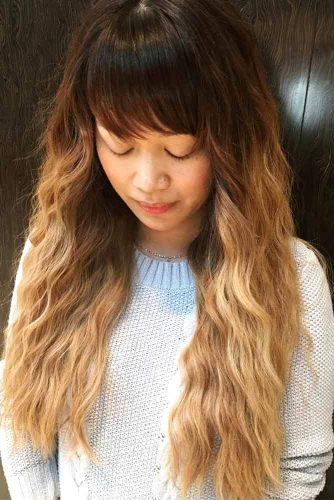 Are you in love with long hair? Well, it's not surprising, as it looks very feminine. Add some waves and the bangs for a more romantic and feminine look.
3. Raspberry Highlights and Balayage
Source: Oscaroscarsalons via Instagram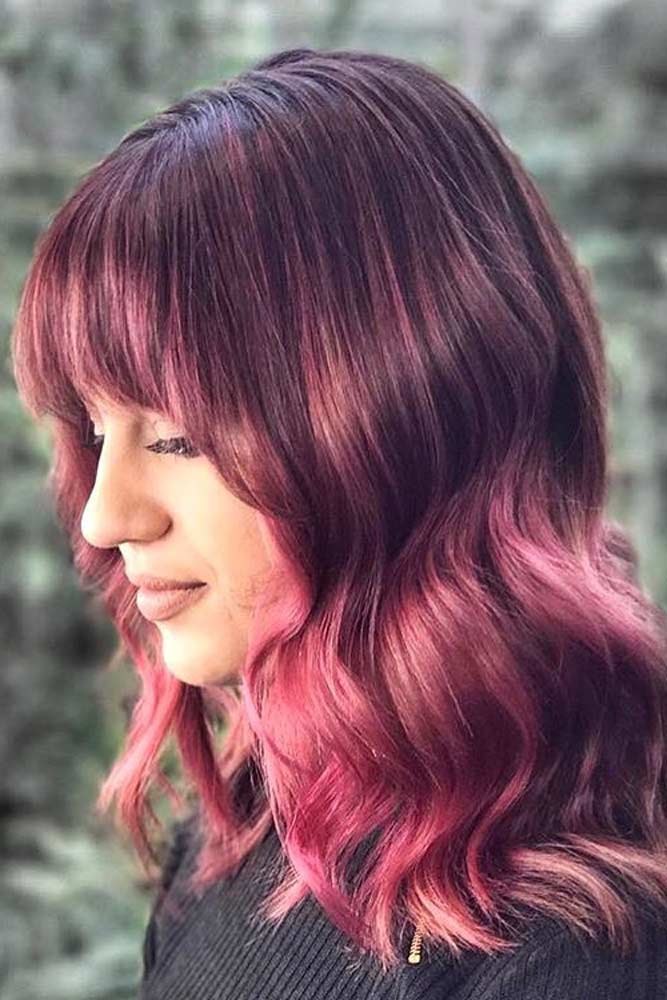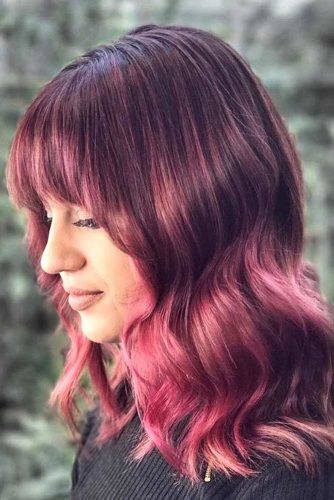 This beautiful middle length hair with the bangs would look perfect on any occasion. If you are ready for a little experiment, add some raspberry highlights with balayage to show your unique personality.
4. Medium Length Hair with Highlights
Source: Sohoforhair via Instagram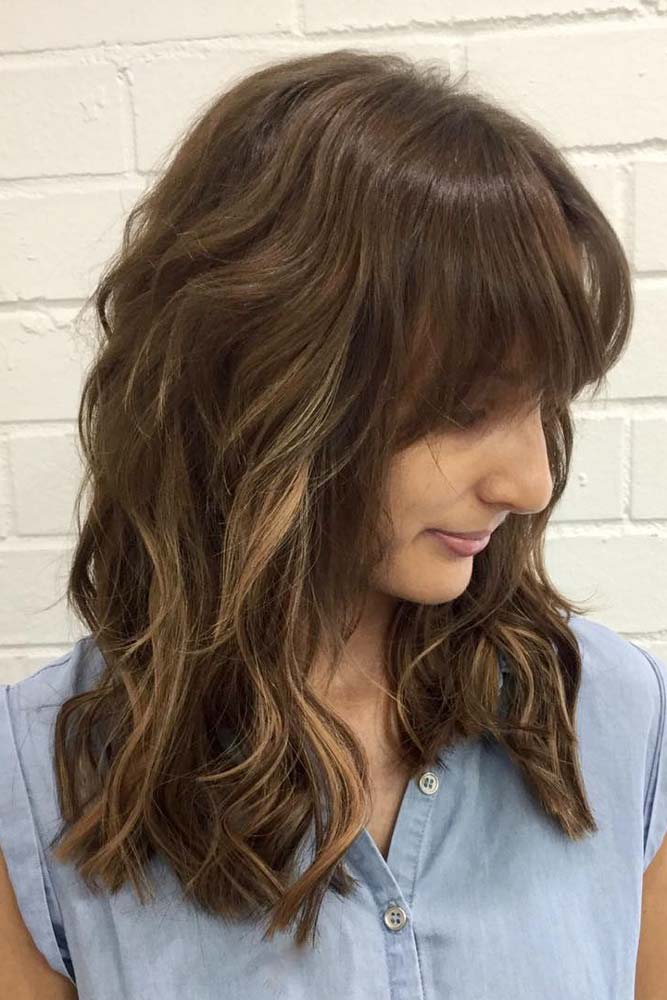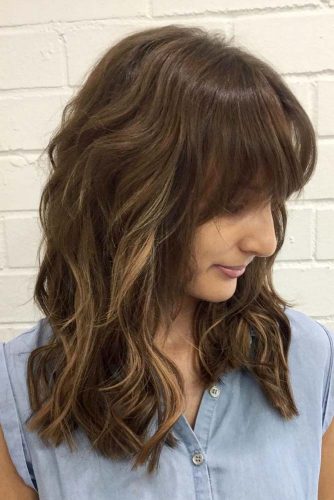 If you need a rather official look that is also interesting, this hairstyle is designed specifically for you! With the bangs and properly done highlights you are sure to achieve an interesting business-lady look.
5. Rich Brown Color with Wispy Bangs
Source: Oscaroscarchermside via Instagram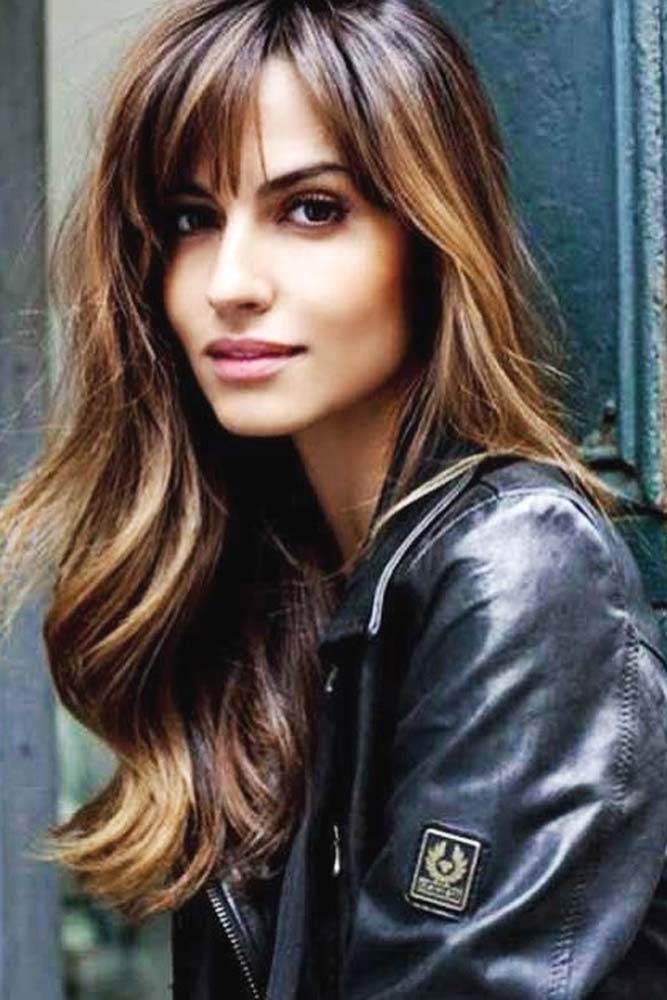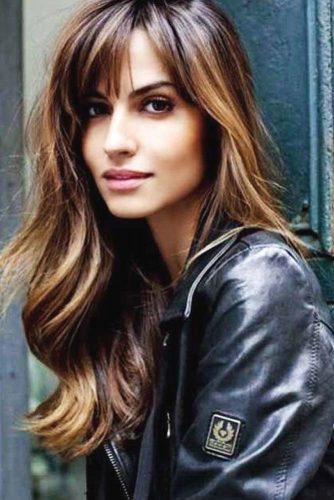 If you are unsure that straight bangs would fit you well, then you can try wispy bangs. It looks casual and you could wear it in multiple ways. Have your hair cut in multiple layers to make it look thicker and, thus, more attractive.
6. Soft Blonde Highlight on Light Brunette Hair
Source: Mizzchoi via Instagram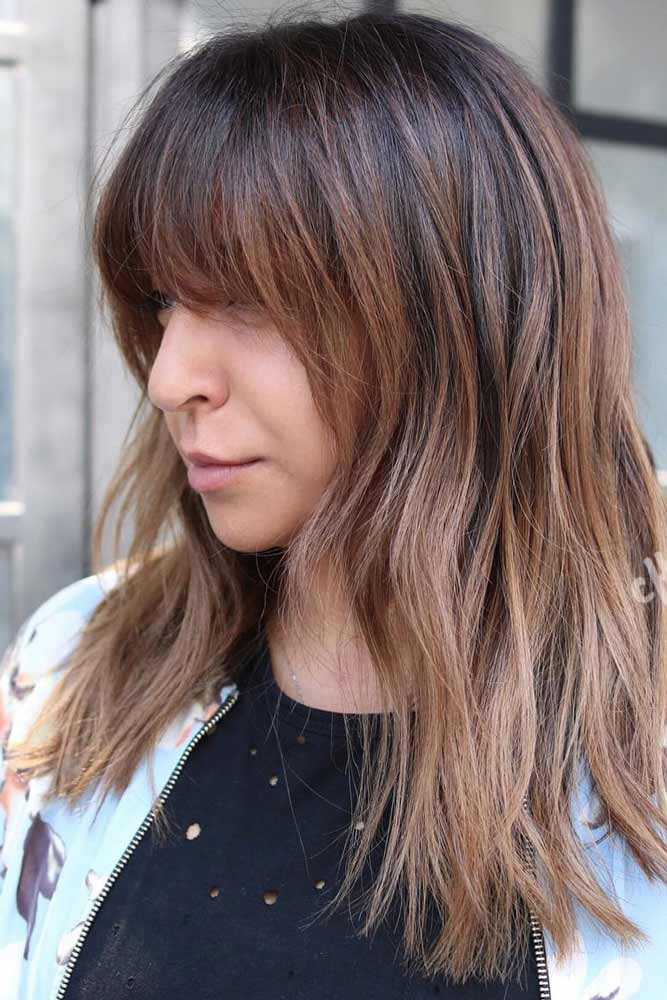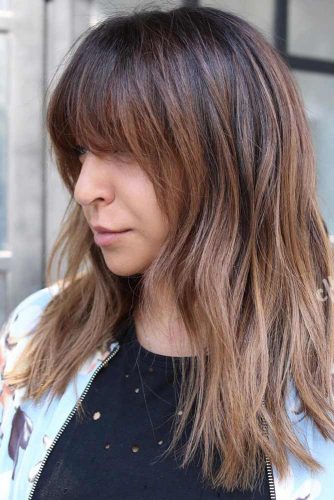 Put an accent on your beautiful cheekbones by having your bangs cut long. You could create even more exciting look by making some highlights; if you have brunette hair, soft blonde highlights would fit you perfectly.
7. Pastel Pink Layered Bob with Bangs
Source: Mizzchoi via Instagram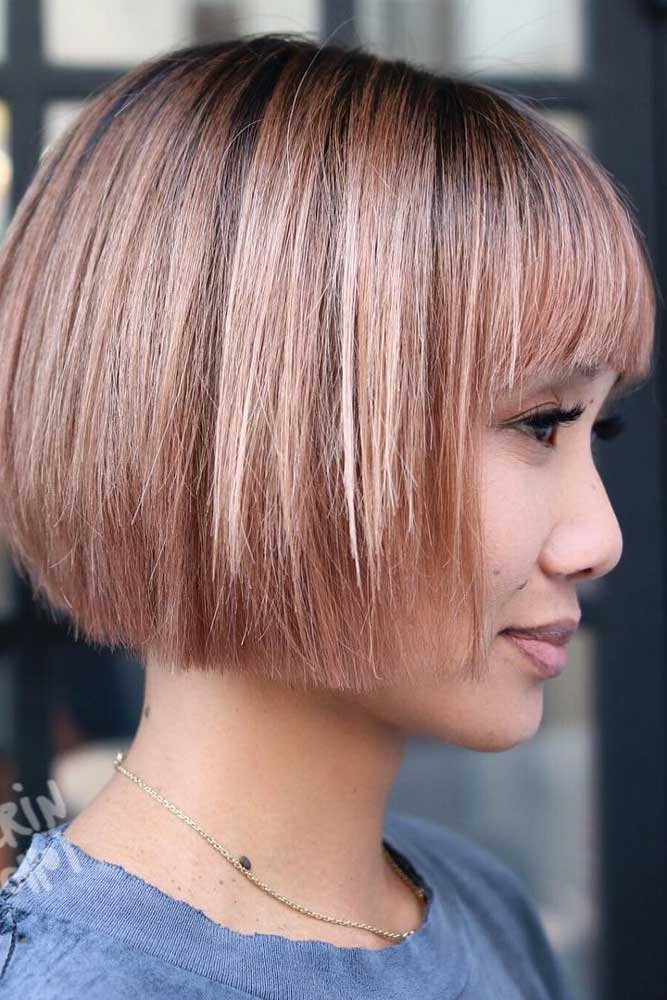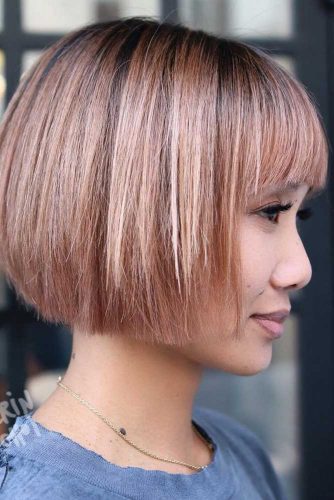 Layered haircuts with bangs would look good on the majority of women. Women always prefer short haircuts. But only some might like having short bob with the fringe. It suits women with round faces as the short layers can elongate the face. Add pastel pink hue if you opt for something more unusual.
8. Shaggy Bob with Side Bangs
Source: Hannahburdy via Instagram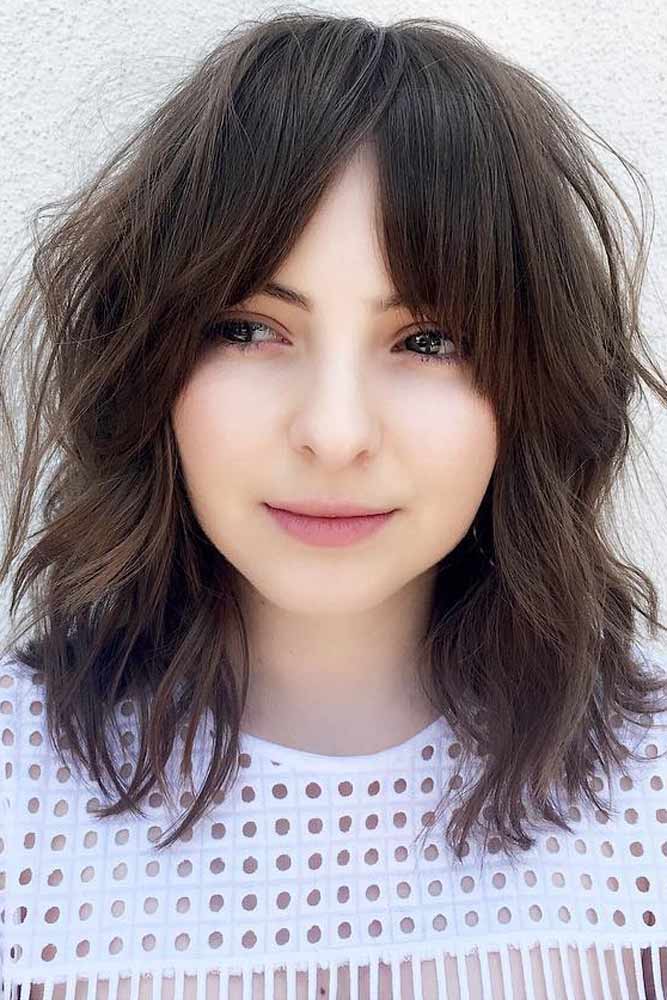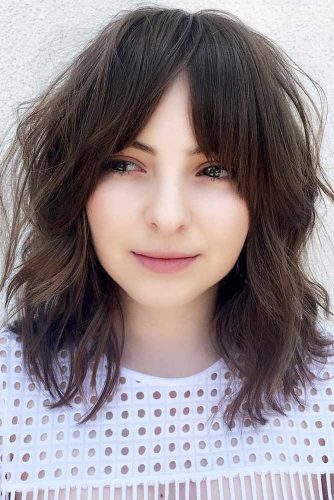 Are you a creative personality who loves experiments? Then you could show your free-spirited nature by wearing shaggy bob with the bangs. It looks very casual and would look particularly good with the jeans and sweater.
9. Blonde Layered Hair with Pastel Pink Locks
Source: Hayley_oscaroscarcarindale via Instagram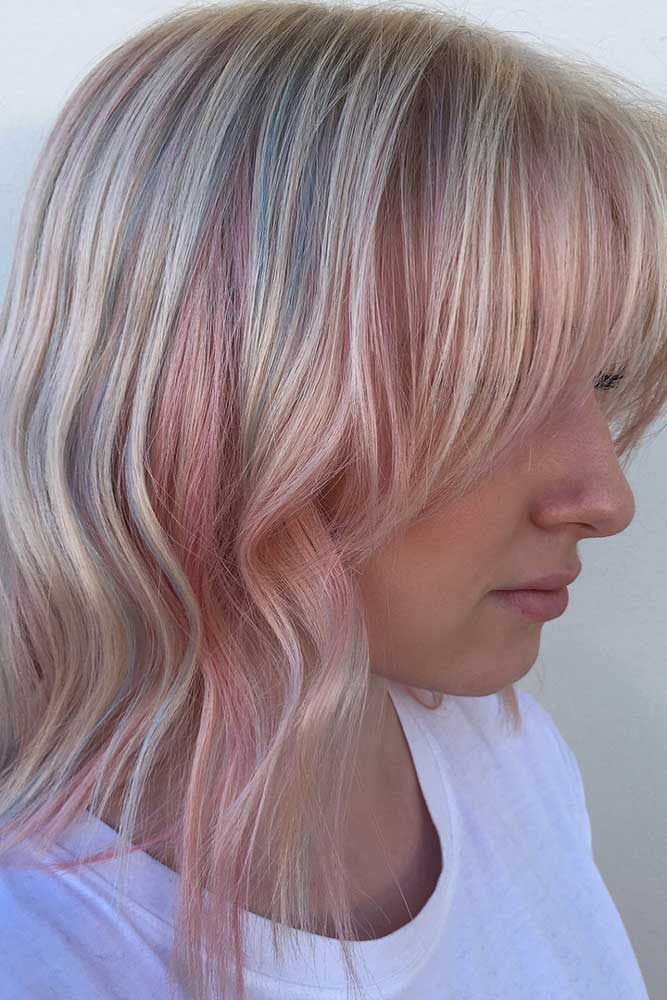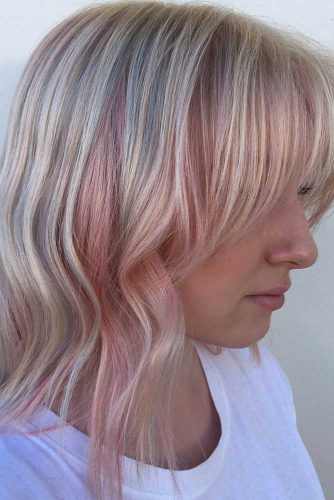 If your hair is blonde and you feel like making some changes to your overall style, one of the options is to have a layered haircut with long bangs. And if you opt for a rather romantic look, you could dye some of your locks in pastel pink color.
10. Romantic Soft Layers with Bangs
Source: Ashleighmariecolor via Instagram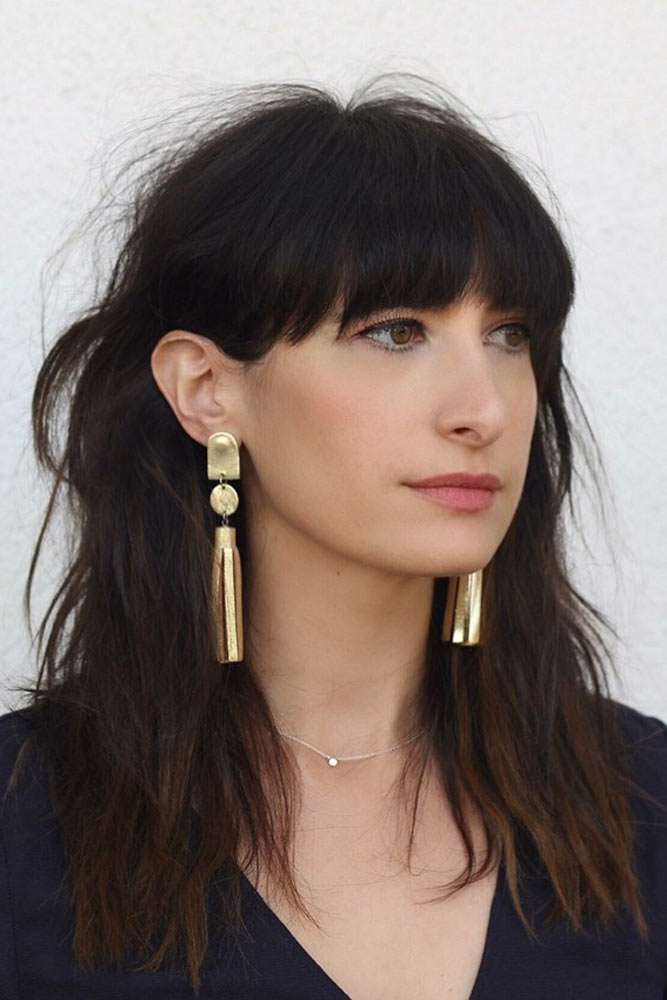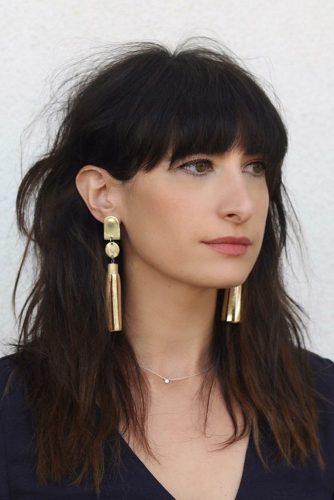 Add some soft layers to your long hair and it will look just irresistible! You could wear shorter or longer bangs with this hairstyle depending on whether you would like to have the eyebrows visible. Wear long earring and a dress to accomplish your romantic and seductive look.