Long haircuts with layers have been in style for decades, but a butterfly haircut is a recent addition to the world of hair fashion and has rocked it wildly. All the TikTok trends are insane about the look, and it's time you figure out what makes the style so special and exceptionally required at the moment. We'll help you find the best look that suits your face shape, covers your daily lifestyle requirement, and more. Buckle up!
*We may earn money from affiliate links on this page. Please check out our disclosure policy for more details.
What is Butterfly Haircut Trend?
Credit photo: Instagram.com/up_studio_aloft
i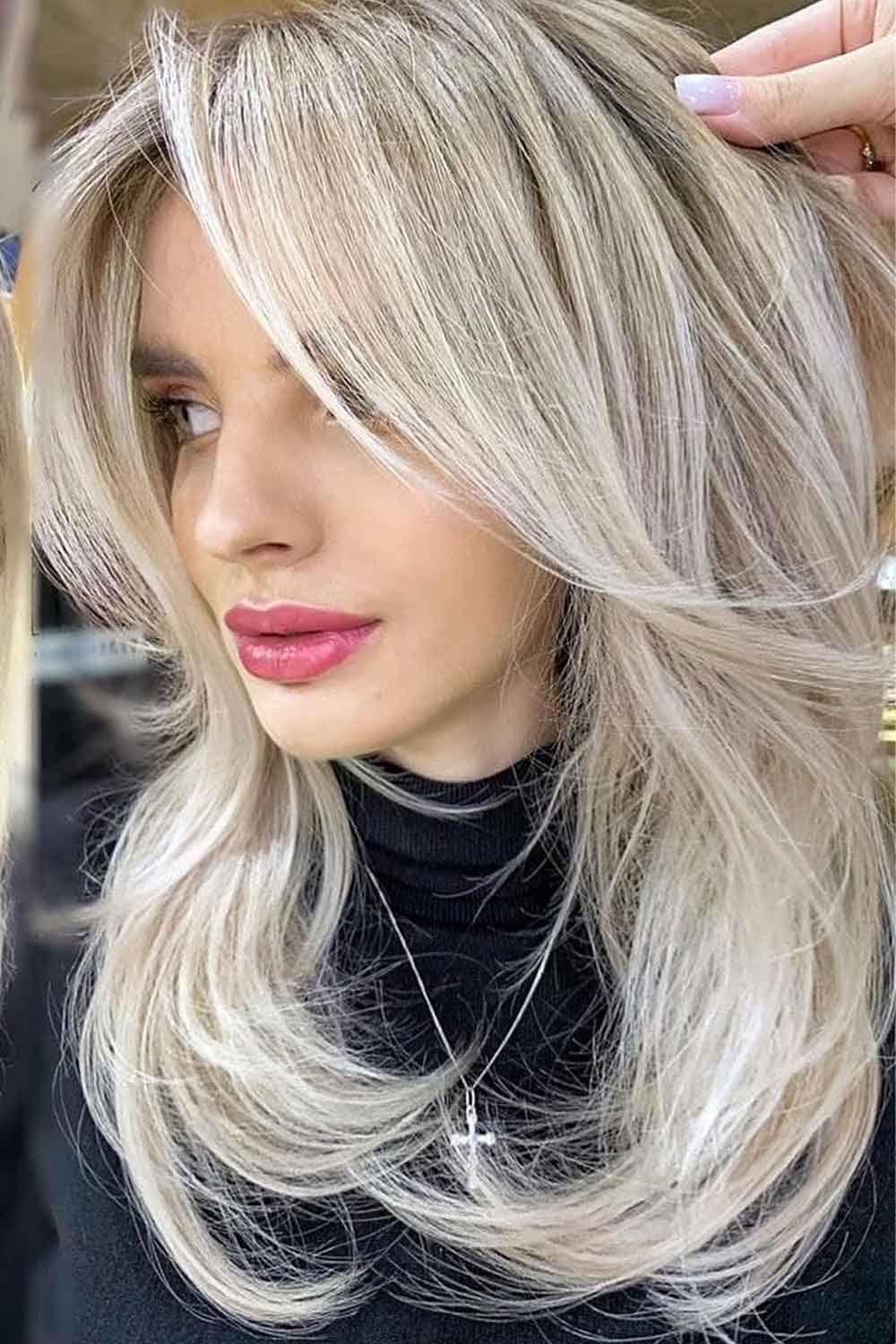 Credit photo: Instagram.com/bublik.hairproject
i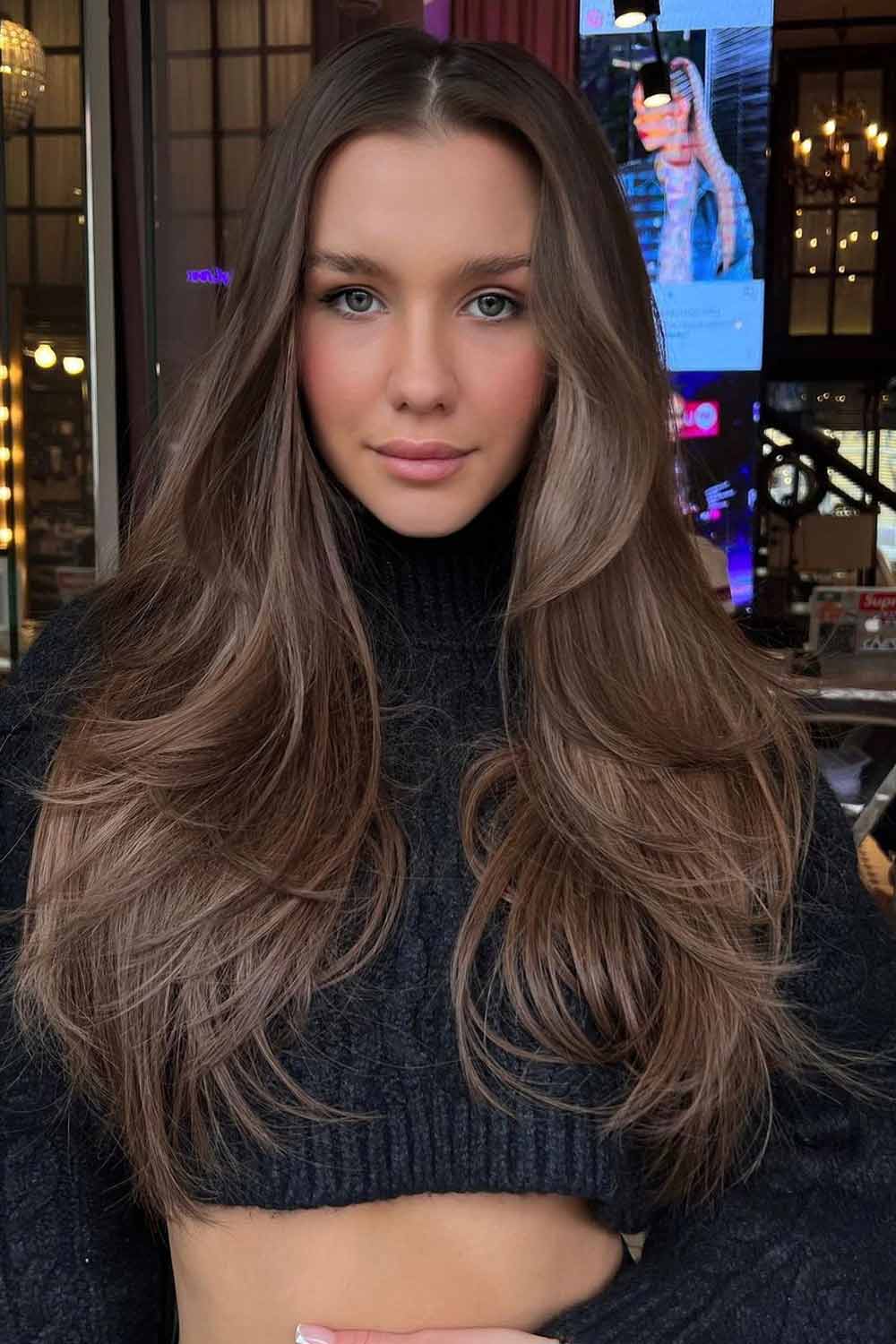 /
What is a butterfly haircut? This is one of those long hairstyles that root back to the 70s and draw inspiration from the 90s while meeting all the '23 trend rules at the same time. Sounds a little confusing, doesn't it?
Simply put, a butterfly cut is where a vintage shag meets a blowout. The style is all about wispy layers that gradually descend and frame your face. At the same time, all the layers are pulled away from the face so they don't get in your way when you least expect them.
Due to the cut's effect, your hair looks like butterfly wings spreading on each side of your head. Aside from the gorgeous illusion, the framing layers can serve multiple purposes. You can gather your hair so that the shorter layers remain loose and create an impression of a short haircut without you sacrificing the length.
There's also a practical side to the look since the cut will help you get rid of unnecessary weight through skillful layering. Lastly, the hairstyle is quite middle-maintenance since you don't have to head to the salon every 3-4 weeks. Instead, trim the ends occasionally and let the length increase.
Which Face Shapes Suit the Butterfly Haircut Best
Credit photo: Instagram.com/up_studio_aloft
i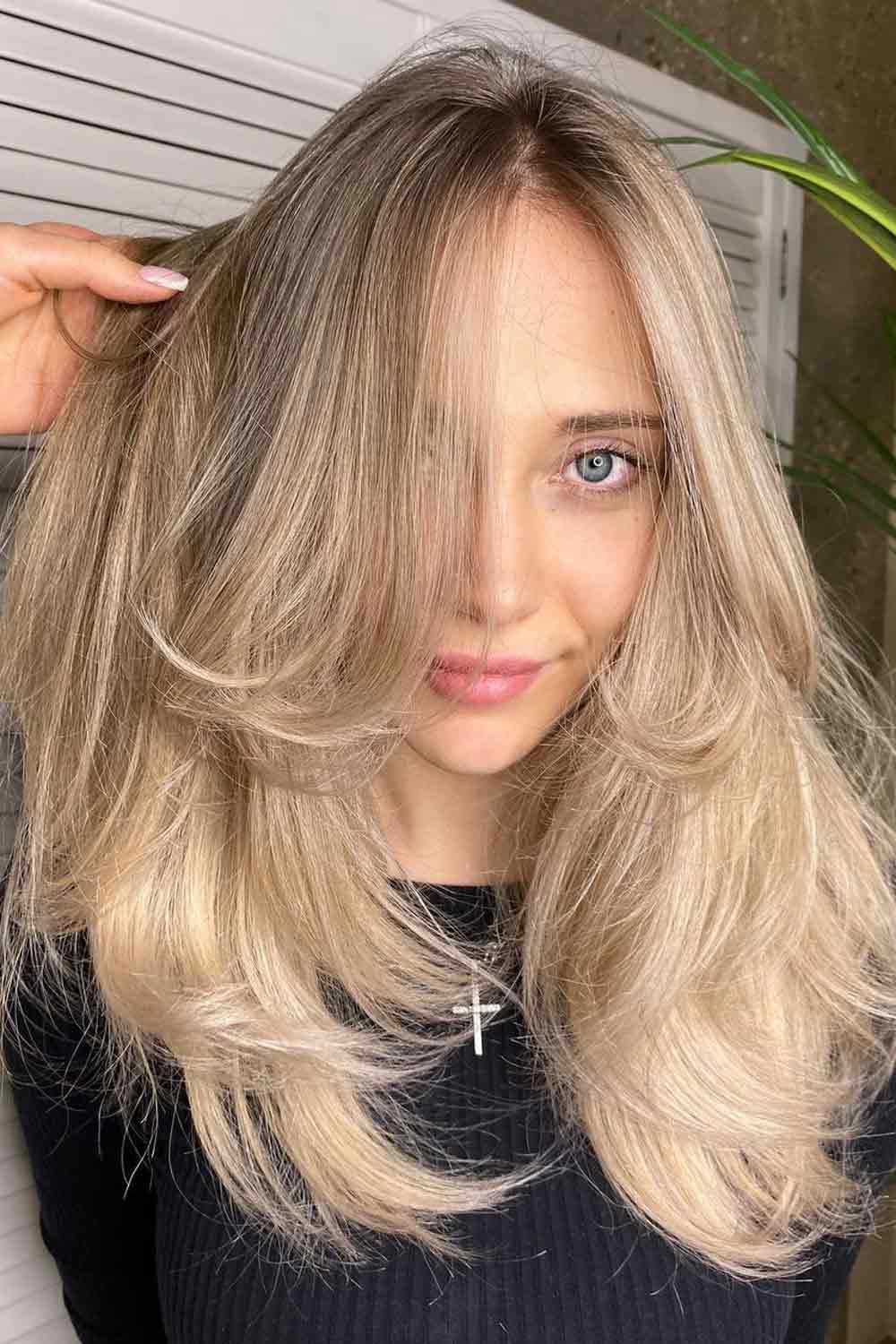 Credit photo: Instagram.com/salsalhair
i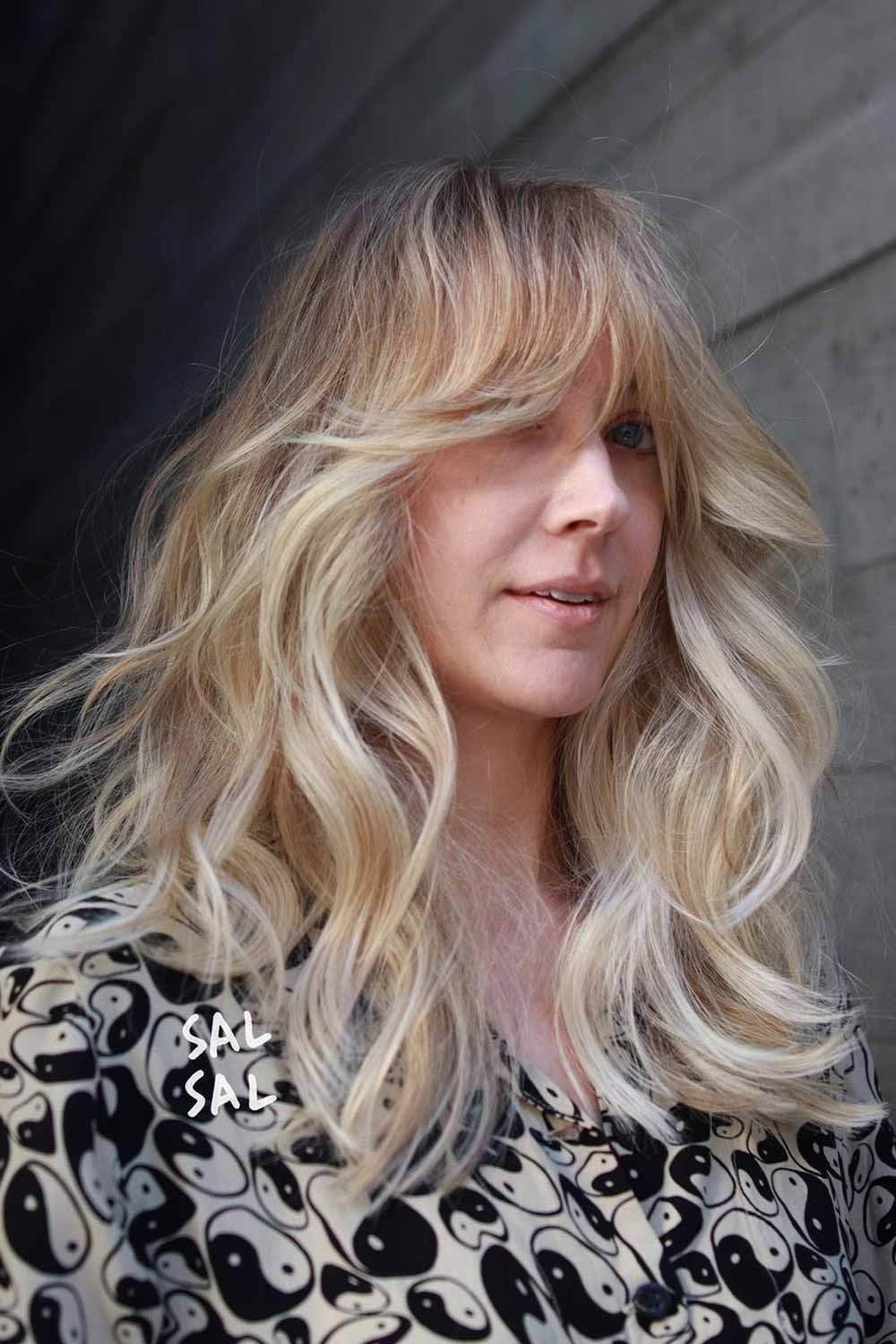 /
Now that you know what is the butterfly haircut, it's time to determine whether it will go well with your face shape.
Oval face – the truth is that oval face shapes are the most versatile of all thus, you can pull off a butterfly look with little effort. Well-curved and balanced features of your face will present all the soft layers and voluminous effects of the cut in the best light.
Round face – not all the haircuts fit round shapes, but butterfly cut isn't one of them. The truth is that the style can work wonders and elongate the face because of the volume and skillful layering. Besides, it will introduce angles where necessary so that your face looks perfectly structured. Focus on longer layers for the best outcome.
Square face – unlike round faces, square ones are full of angles, and sometimes you may want to soften a few to look your absolute best. That is where a butterfly cut comes in more than useful. The softness and movement that the style comes packed with will take care of all the unwanted angles. Ask for layering that starts at your cheekbones and chin to succeed with the effect.
Heart-shaped face – one of the main features of the face shape would be the broad forehead matched with a narrow chin. A butterfly cut can balance the face like no other style would. If you opt for the layers that fall around the jawline, you will add width to the chin while narrowing the forehead.
Diamond shape – the shape is quite the opposite of the heart-shaped face, with a narrow forehead and chin, with wider cheekbones. Yet a butterfly cut can still save the day. When professionally cut, the style will introduce fullness and volume to the chin and cheekbones. All it takes is to center the layers in the area.
We've outlined general guidelines to rely on when opting for the cut. Still, your personal needs and preferences, not to mention professional assistance, also have a say in the final decision. Keep that in mind.
Can I customize the butterfly haircut to suit my personal style?
Long Butterfly Haircut with Face-Framing Layers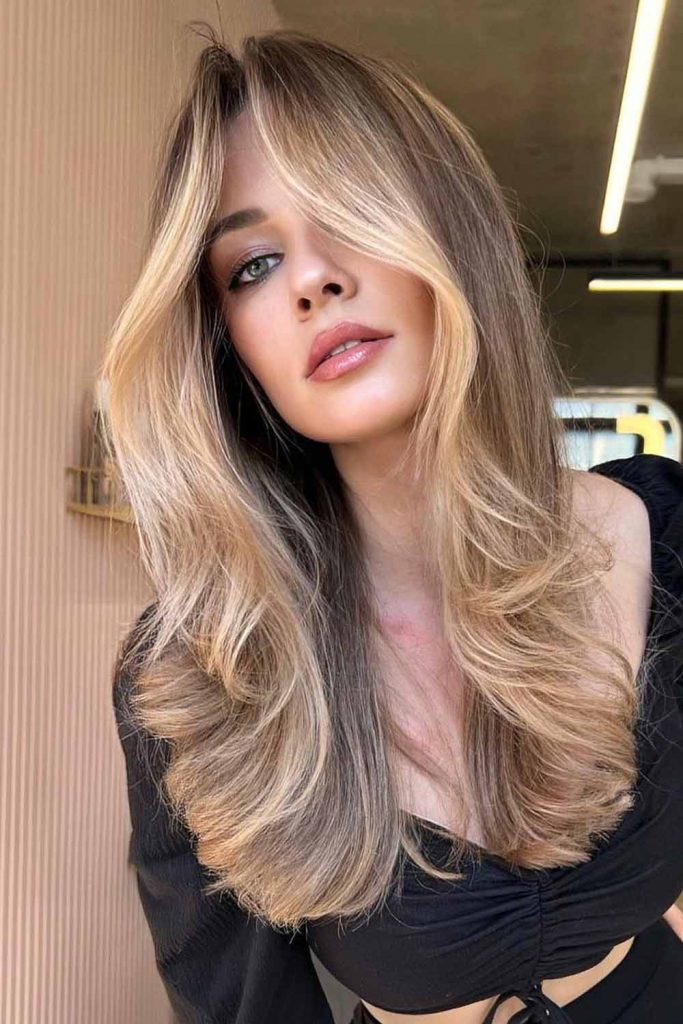 Credit photo: Instagram.com/polinazhdanovaa
Butterfly layers haircut looks stunning on straight hair. You can enhance the face-framing layers with neat highlights, resulting in the necessary contrast to make the cut stand out. Besides, soft flips at the ends will introduce desirable texture so that your hair projects dimension and movement.
Butterfly Cut for Medium Straight Hair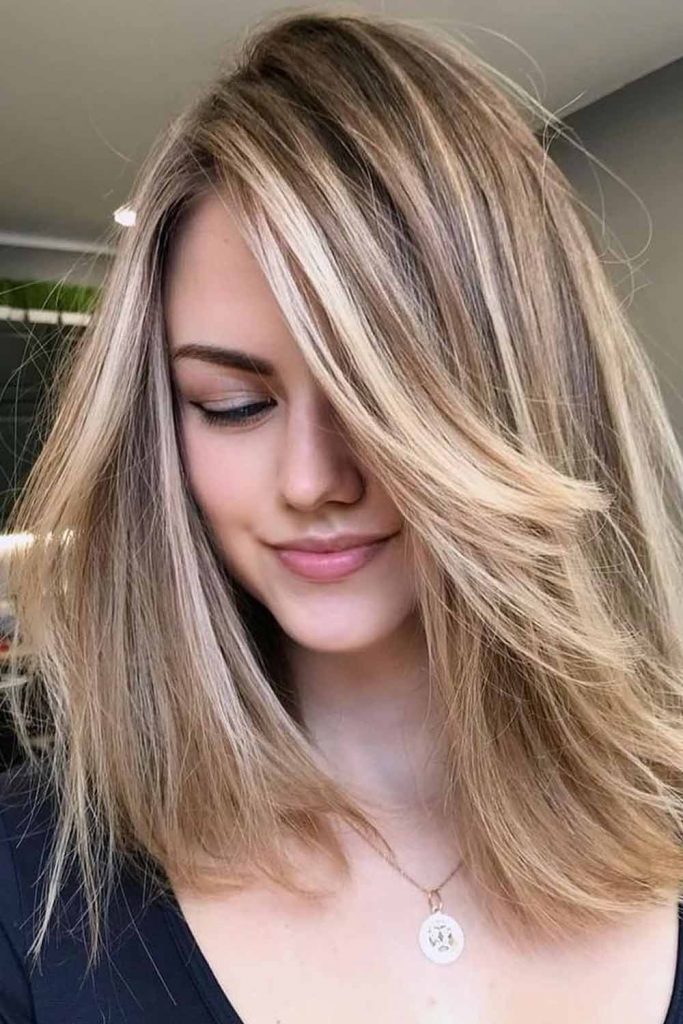 Credit photo: Instagram.com/polinazhdanovaa
You don't have to wait until you grow a shoulder-length mane to give a butterfly cut a try. You can sport the look with mid-length hair as well. We suggest you opt for a side part in this case and don't go overboard with the layering range just yet. Make sure that the layers are noticeable but not stealing all the thunder.
Blonde Styles with Butterfly Cut
Credit photo: Instagram.com/trusshair
i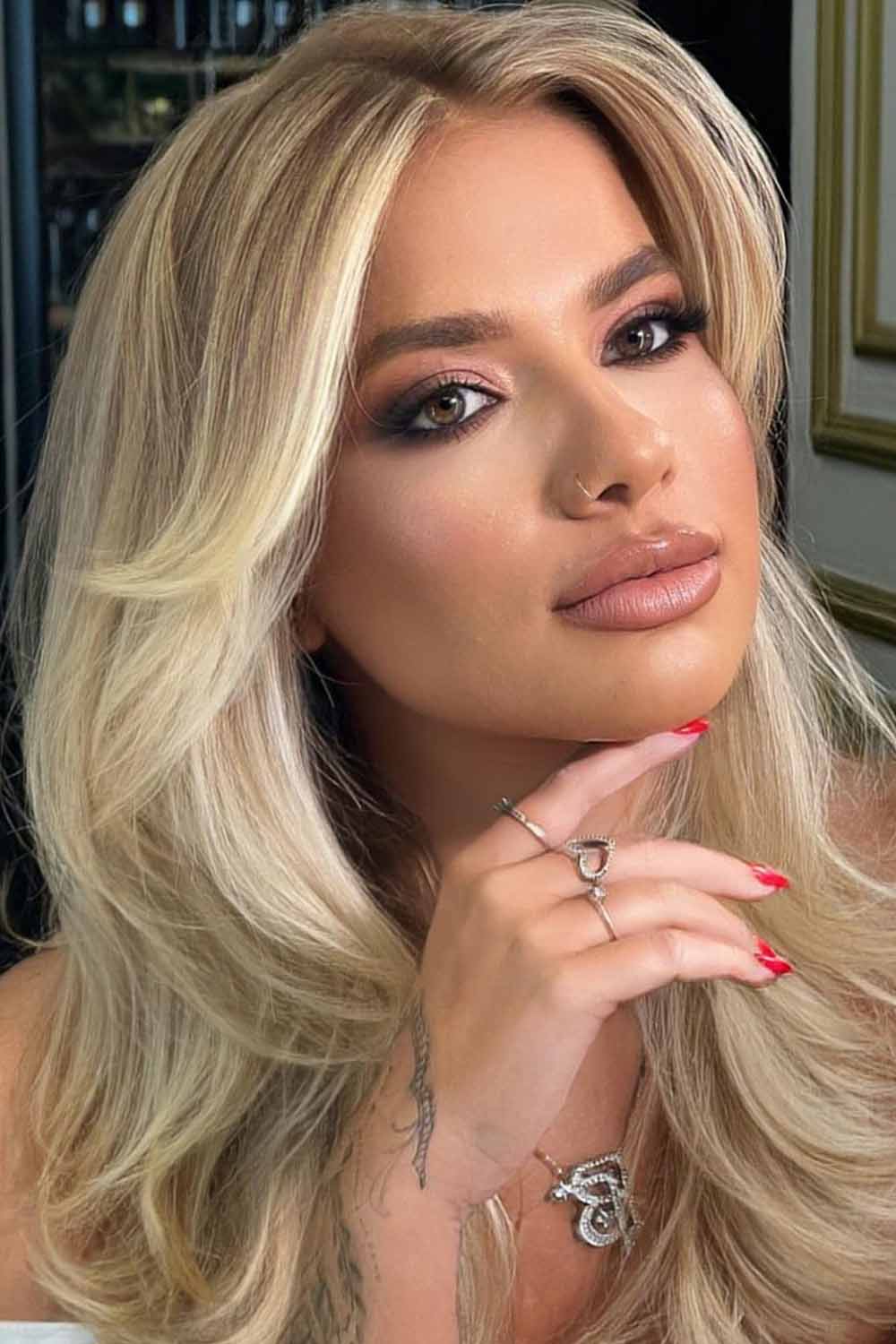 Credit photo: Instagram.com/yeghairbyalex
i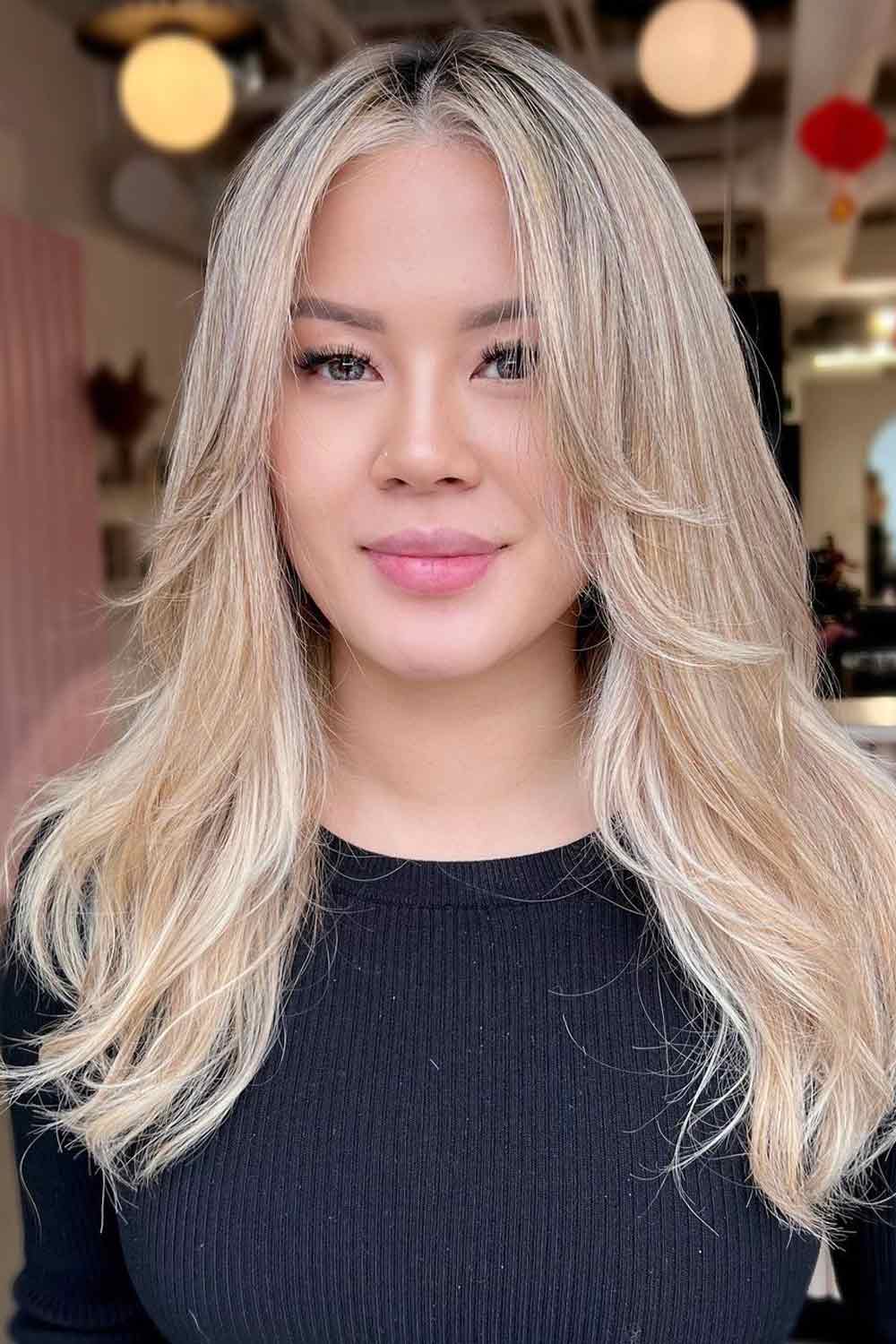 Credit photo: Instagram.com/frances_hairartist
i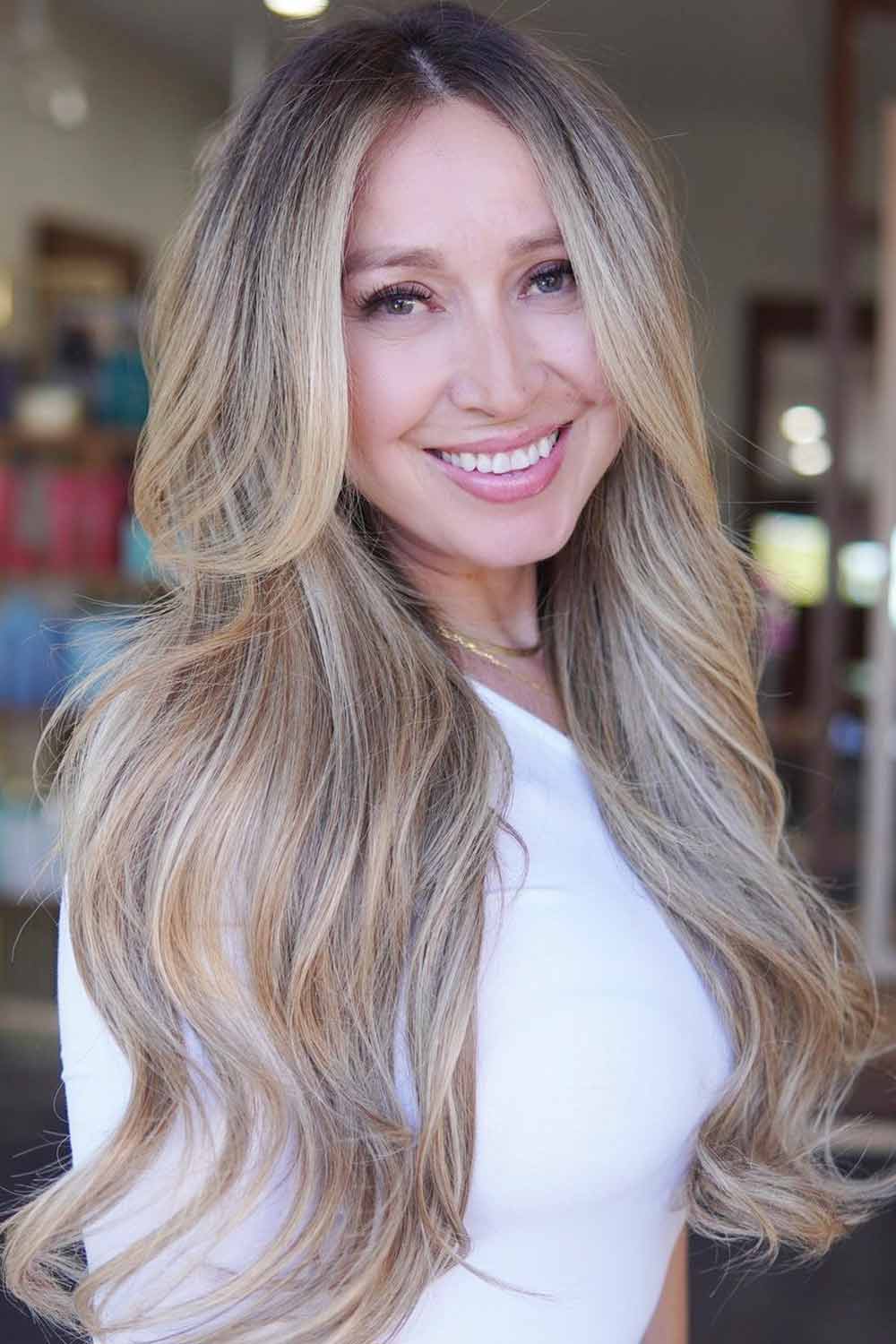 /
There's a reason why so many ladies worldwide are obsessed with blonde hues. They are versatile and can match any skin tone, hair length, and personal preferences. What is more, a butterfly cut is one of those that can bring your well-balanced coloring to its absolute peak.
Layered Hairstyle with Voluminous Layers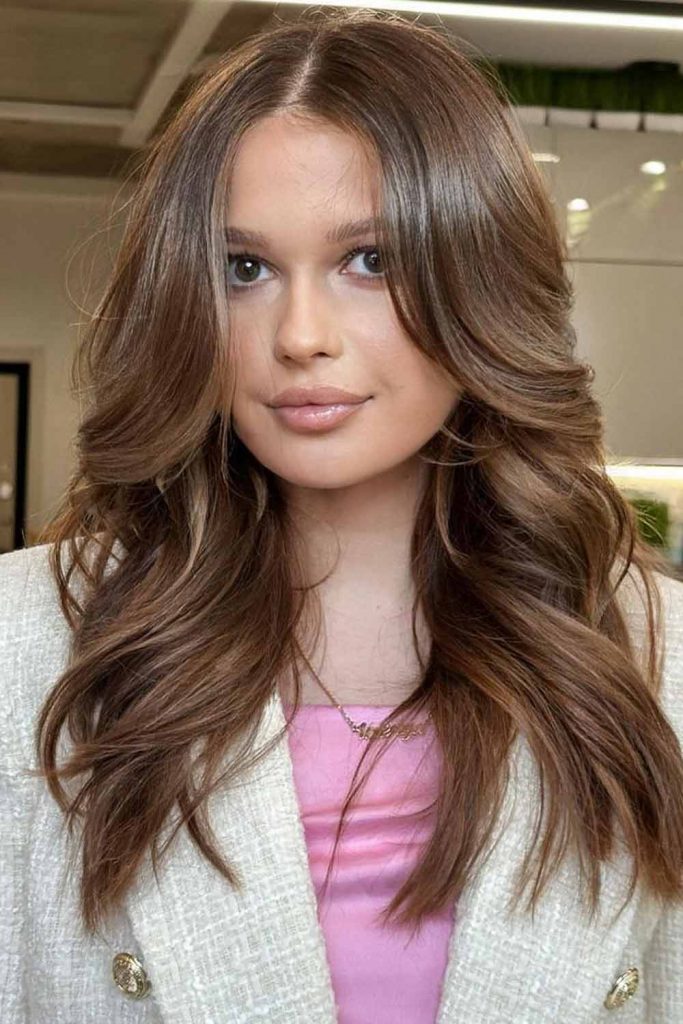 Credit photo: Instagram.com/polinazhdanovaa
If you can't grow the thickest mane possible – you can surely create it with the help of a trendy butterfly haircut. Ask your stylist to bring in as many layers of different lengths as possible and learn how to work with a volumizing mousse. Breathtaking voluminous layers will attack adoring glances everywhere you go. We can promise you that.
Long Balayage Hair with Wispy Layers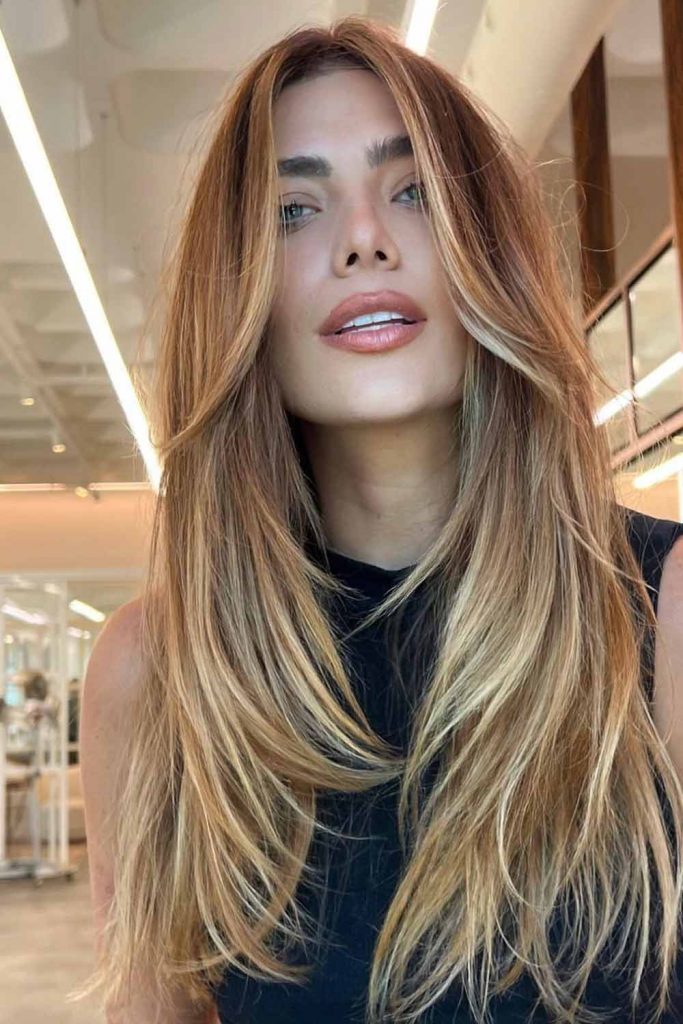 Credit photo: Instagram.com/trusshair
It's incredible the miracles a well-chosen hairstyle can work on your overall appearance. For instance, longer framing bangs will make your face look thinner, softer, and feminine. Moreover, a skillful balayage will take care of all the necessary dimensions.
Brown Hair with Curtain Bangs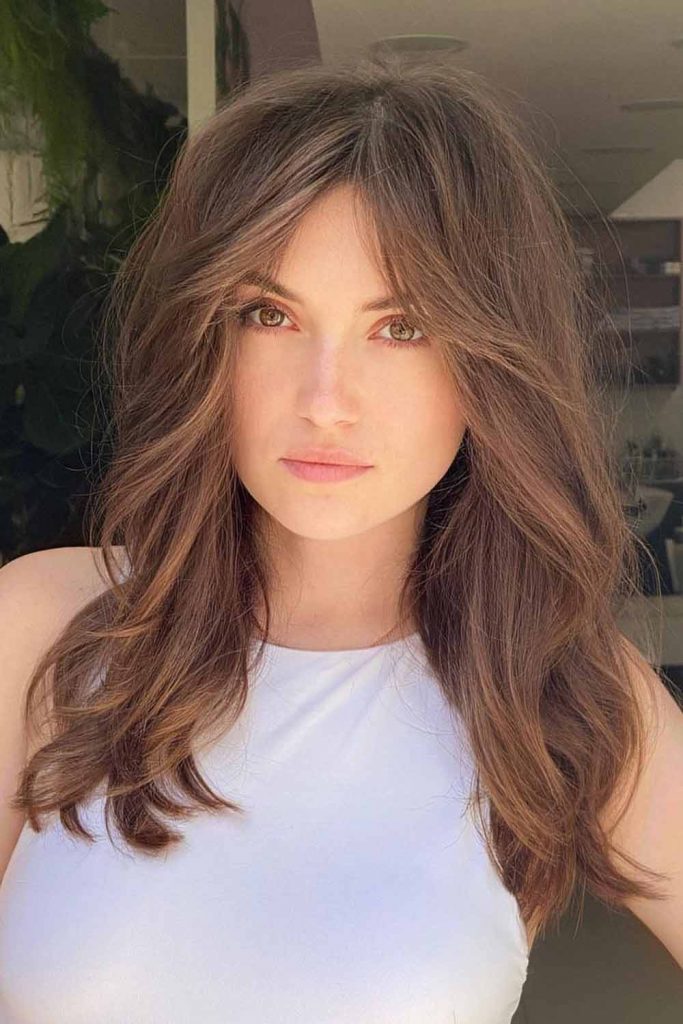 Credit photo: Instagram.com/valorahair
Long hair with bangs has a special niche in the pool of trendy hairstyles. Those who don't want to experiment much with hair colors may want to transform their looks through ravishing curtain bangs. These face-framing bangs will bring all your outstanding features to the front. However, you may want to play around with a texturing spray before you finalize the look so that all the layers are appropriately enhanced.
Will a butterfly haircut work for thin or fine hair?
Butterfly Haircut Ideas with Blonde Highlights
Credit photo: Instagram.com/harttofcolor
i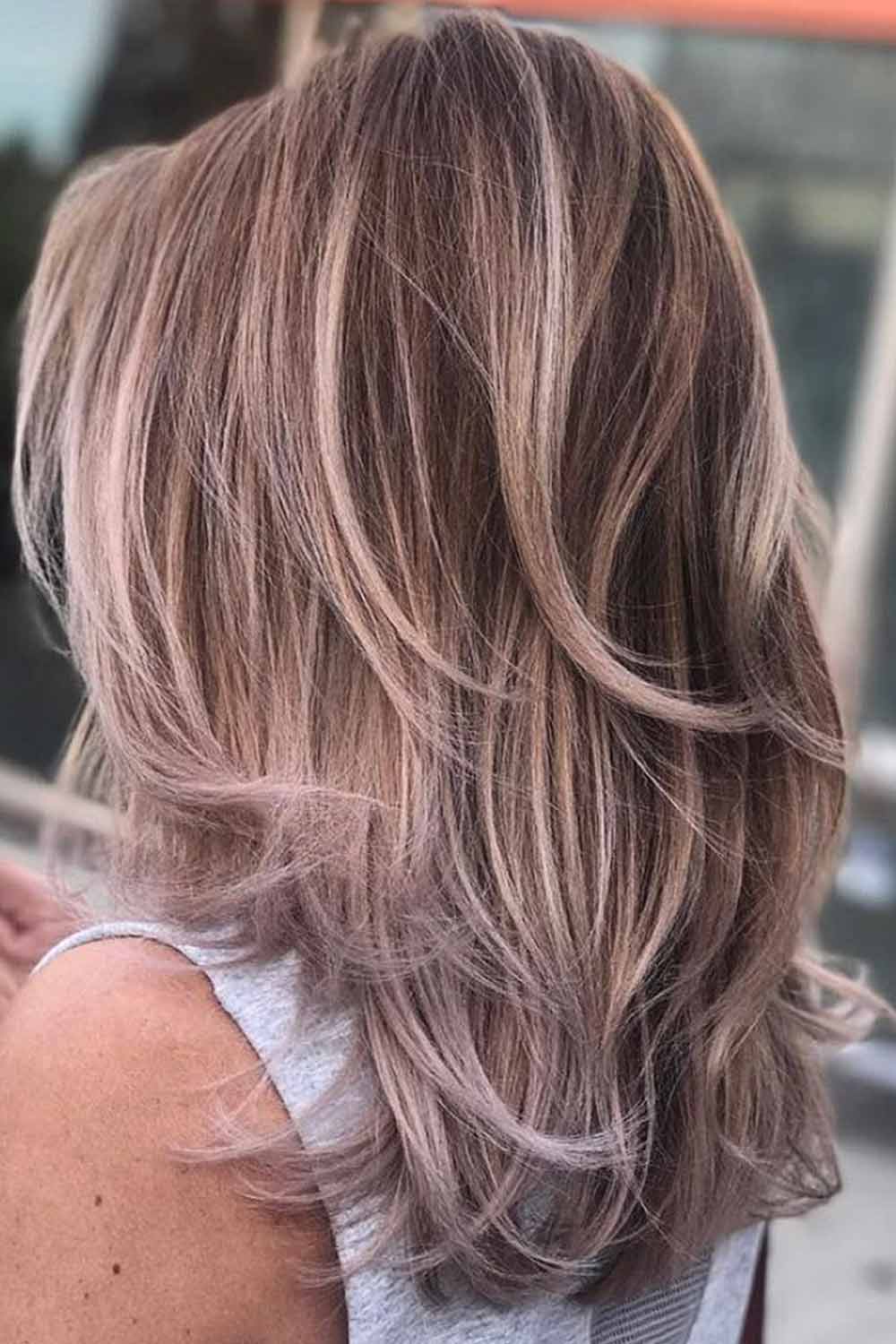 Credit photo: Instagram.com/rachelturleybeauty
i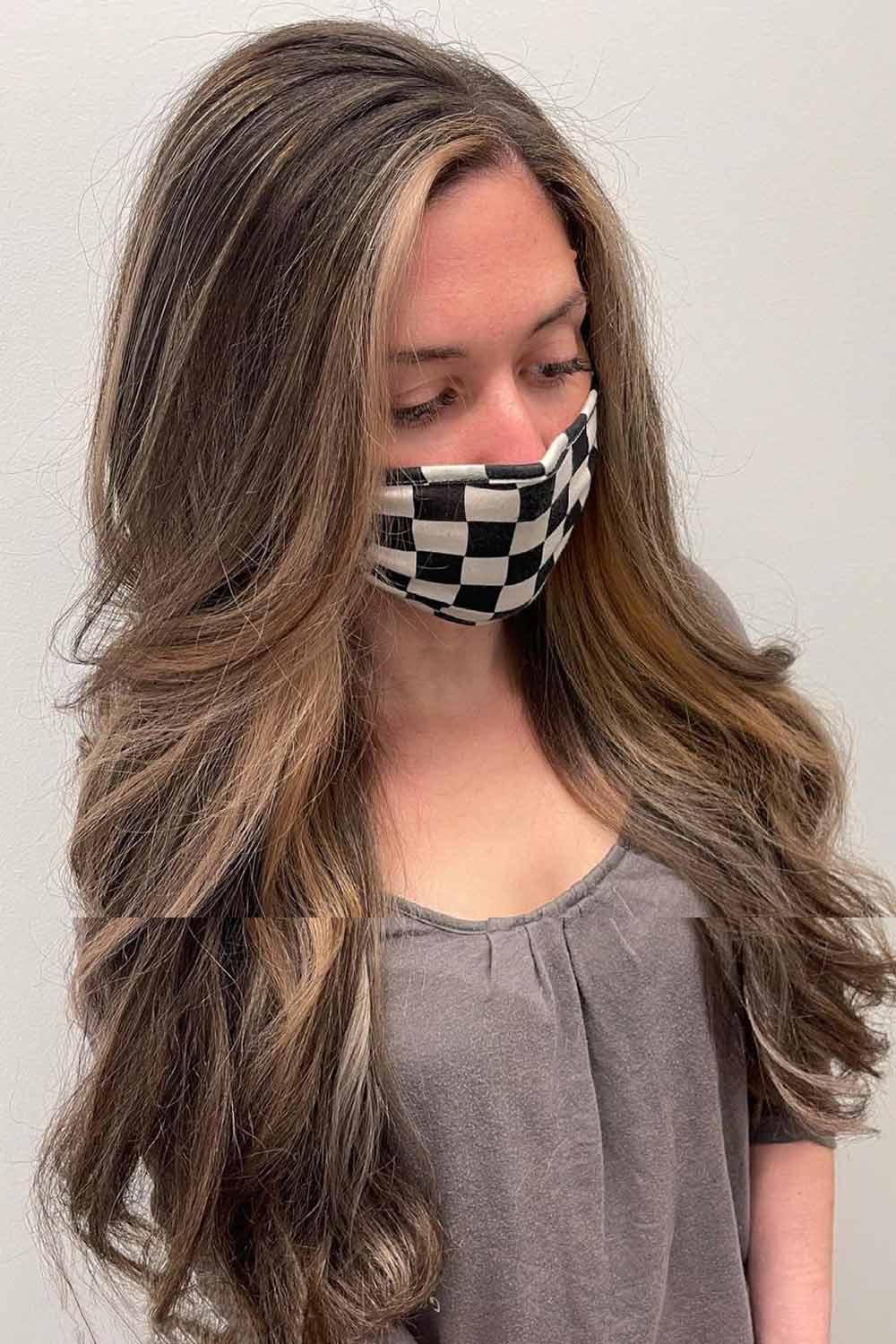 Credit photo: Instagram.com/trusshair
i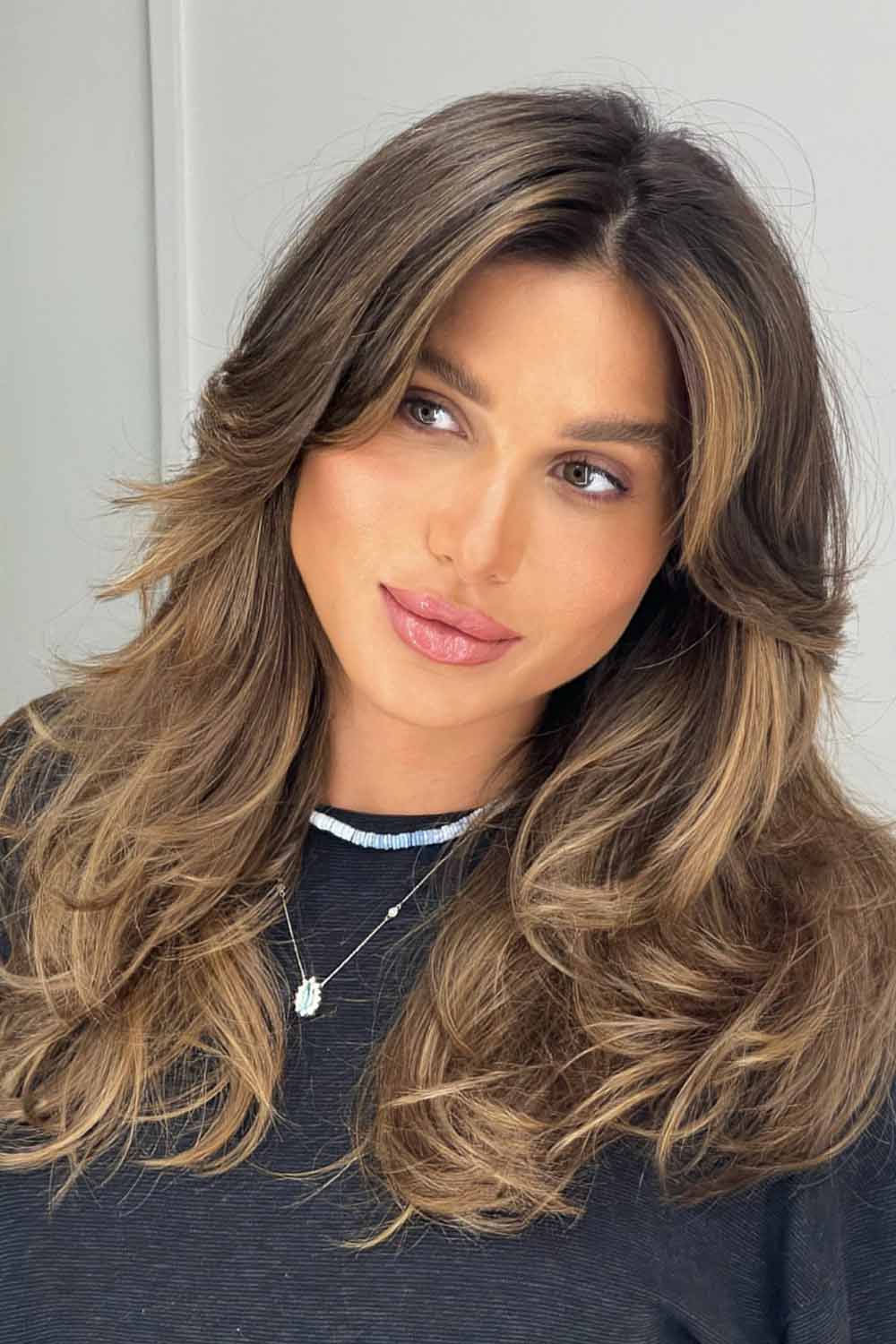 /
The beauty of the butterfly cut comes in its effortless and captivating appearance, but it's not where the benefits end. The truth is that the style looks gorgeous when combined with contrasting coloring. Yet, you don't have to involve neons to achieve the result. All it takes is to combine your dark hair with blonde highlights and enjoy the ideal result.
Blonde and Purple Ombre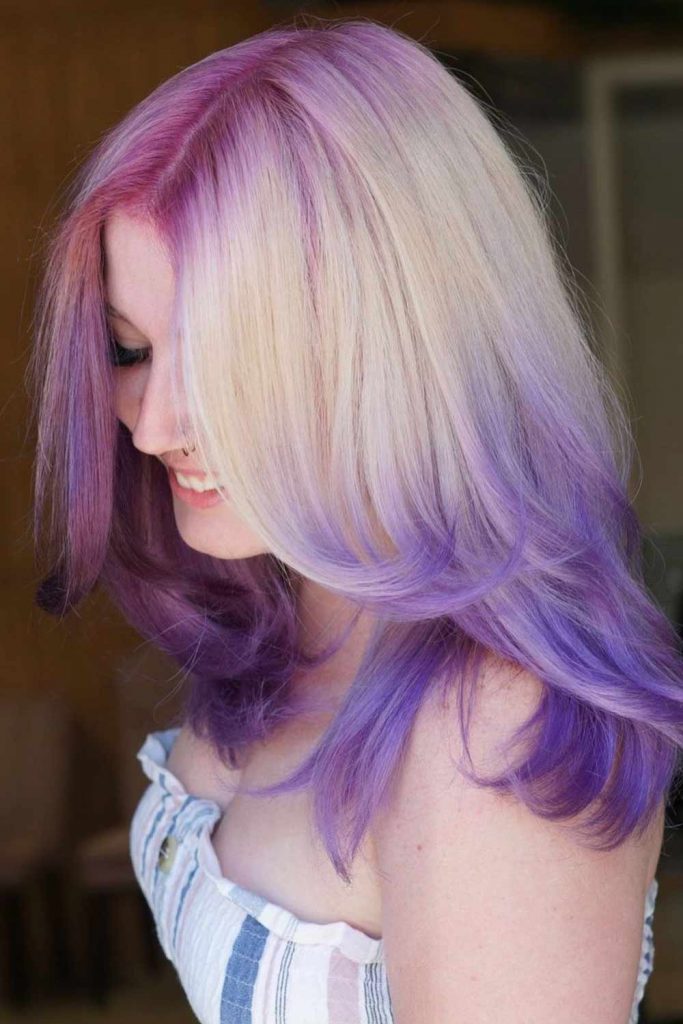 Credit photo: Instagram.com/maayanbirnstein
When speaking about the butterfly haircut, most ladies assume it is one of the classiest looks to seek out, but that's not entirely true. The fact is that you can get as experimentative with the cut as you want. All it takes is to find complementary colors and a skilled colorist to breathe life into your unique ideas. How do you feel about such a gentle yet vibrant blonde-to-purple ombre?
Shaggy Butterfly Hair with Bangs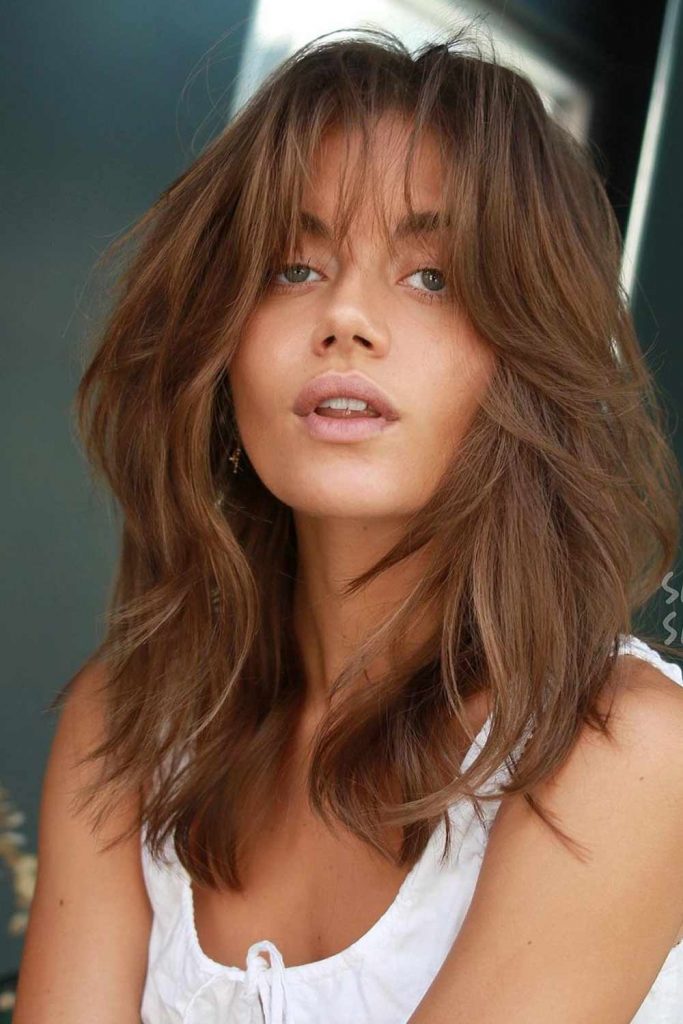 Credit photo: Instagram.com/salsalhair
The shag haircut is one of the forefathers of the butterfly cut, so if you head into the summer season, we suggest you play around with a little shaggy style. The excess of neat layers will help you project your fun and adventurous personality so everyone knows who they are dealing with. Stray away from the rules and boundaries!
Are there any specific styling products recommended for a butterfly haircut?
Red Butterfly Style with Waves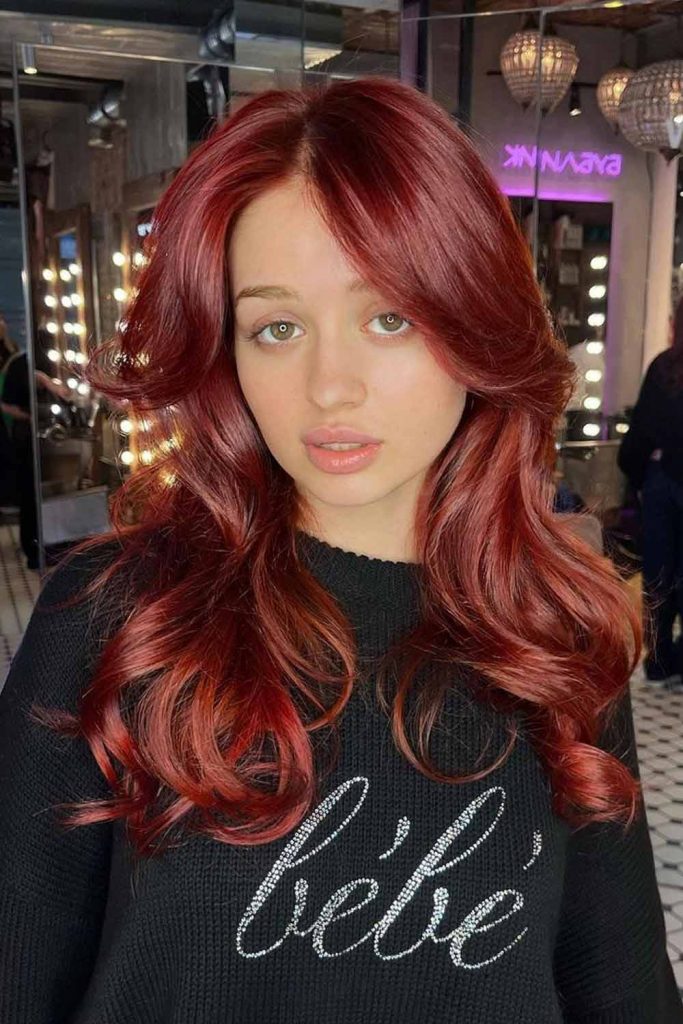 Credit photo: Instagram.com/bublik.hairproject
It is true that a butterfly cut goes well with many shades and colors. However, red hues are the best to start with if you want to emphasize your warm and bright nature. As you implement butterfly style into the mix, the combo will help you succeed with a bold and eye-catching appearance without losing the sweetness those lovely waves glow with.
Mauve Purple Long Hair with Butterfly Cut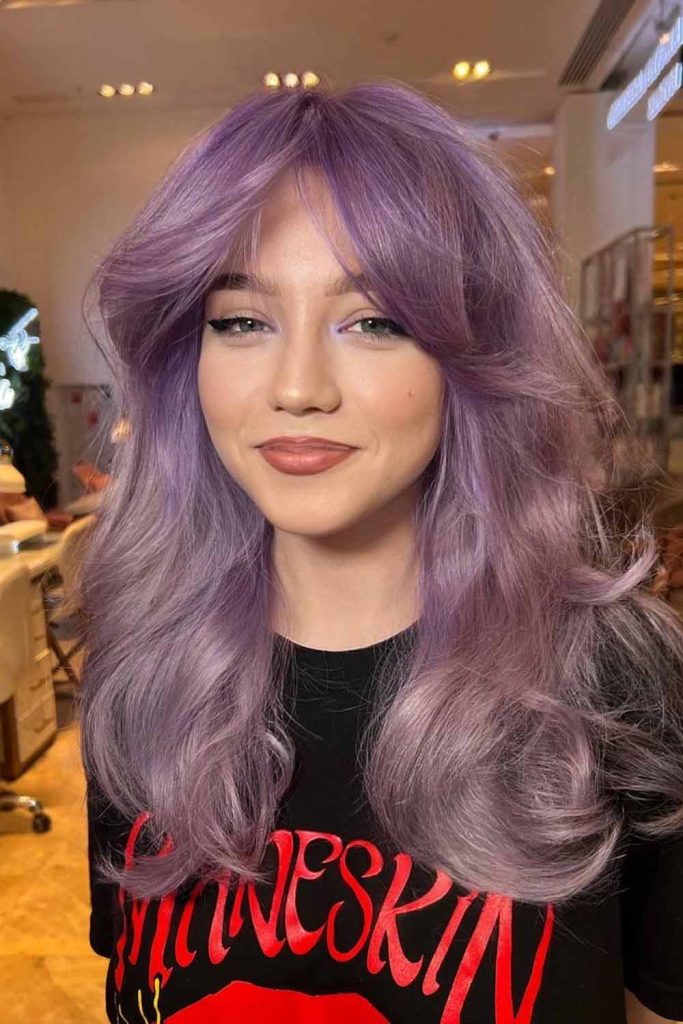 Credit photo: Instagram.com/bublik.hairproject
Purple hues are known for their immense versatility. As you can come up with a perfect purple hue that suits your taste and embraces the skin tone, the butterfly style will take care of the rest. This mauve purple long hair proves the point ideally.
Burgundy Ombre for Long Hair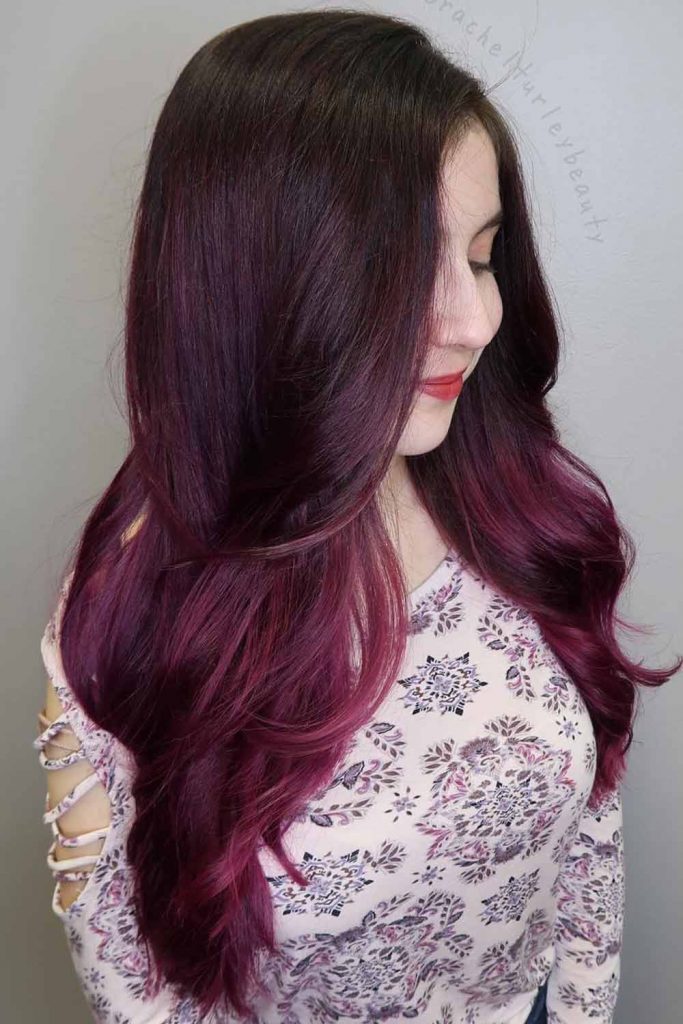 Credit photo: Instagram.com/rachelturleybeauty
We've mentioned a couple of times the softness and feminine nature that the butterfly-cut hair is praised for. However, the look has a more mystical and secretive side too. You can capture the mysterious effect by choosing coloring options that coincide with the vibe. This burgundy ombre deals with the task just perfectly. Wouldn't you agree?
Bright Pink Hair with Highlights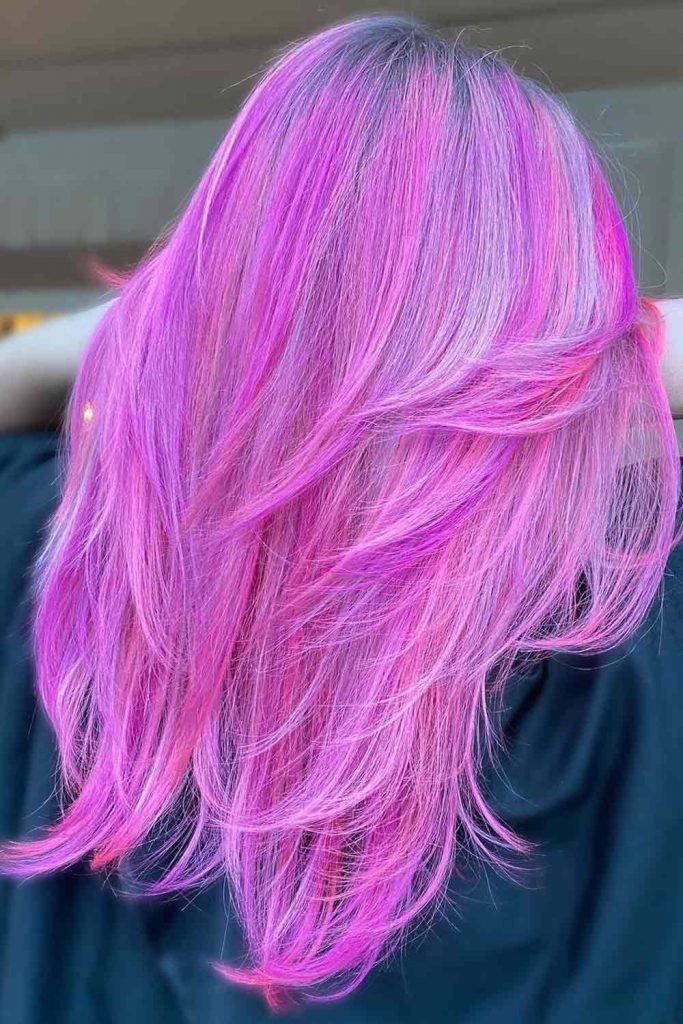 Credit photo: Instagram.com/tiffanymhair
If you prefer wearing your butterfly haircut short, we have a great idea up our sleeve. Those ready to give in to those daring surges may want to go further than trendy silvery tones up to the pink palette. Yet, that's not where the experimentation ends. Implement dusty purple highlights to create a dimension that will steal others' breaths away!
Tips for Keeping Your Butterfly Haircut Looking Fresh and Stylish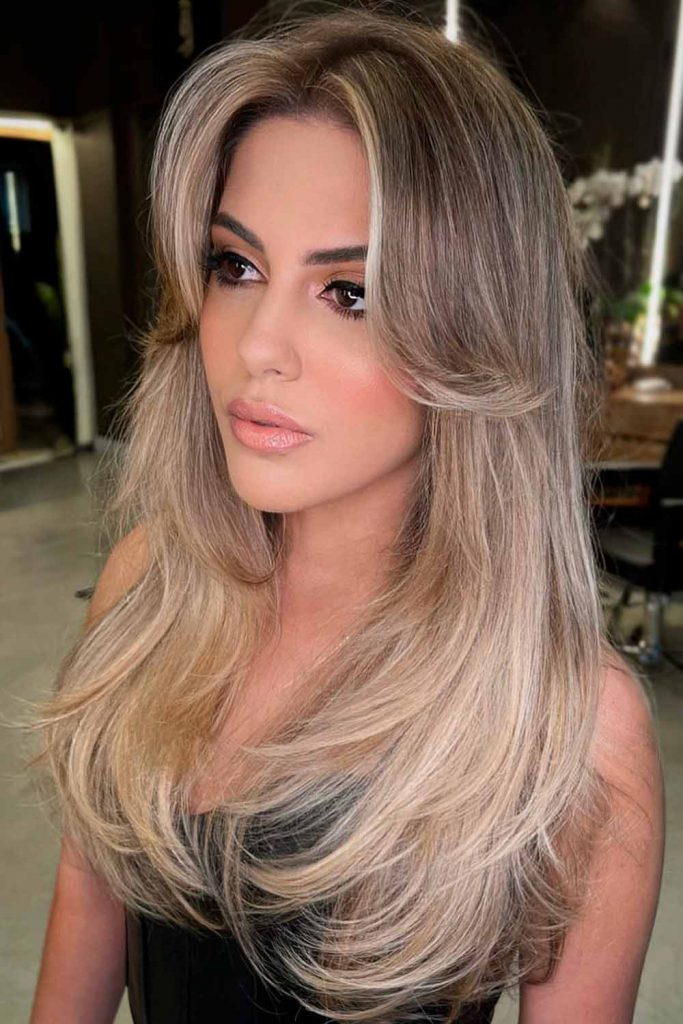 Credit photo: Instagram.com/trusshair
After you've chosen the best cut that suits you, you may want to learn how to look after this fantastic hairstyle:
Trims: regular trims are a must if you want your cut to look beautiful and fresh. Book your stylist every 6-8 so that you maintain the best structure and prevent split ends.
Washing and conditioning: ask your hair professional about the best shampoo and conditioner that goes well with your hair type. Keep away from excessive heat and harsh products. Pay greater attention to your scalp and roots every time you wash your hair. Apply your conditioner from the middle down to keep the ends well-hydrated and healthy.
Styling products: butterfly cut means volume thus, volumizing products are your best friends here. Add some mousse or spray to the roots before you blow-dry your hair. Don't forget to use a round brush while styling your butterfly mane.
Heat protection: since there's a fair share of blow-drying involved to make the style look its absolute best, you must always apply the heat protectant over your hair before you proceed with the routine.
Dry shampoo: try not to wash your hair over too much. Keep a bottle of dry shampoo and use it between the washes.
Don't forget that your hair is unique, and you may want to evaluate and research the best ways and means that make your mane feel healthy and look stunning.
FAQ
What is a butterfly haircut?
A butterfly haircut is a popular hairstyle with V-shaped layers cut so that they resemble butterfly wings. The style pairs different lengths and textures well, adding the necessary volume and movement to the look.
Who can wear a butterfly haircut?
The butterfly cut suits most textures and face shapes so that anyone can come up with an individual variant of the look effortlessly.
Will a butterfly haircut suit my face shape?
The chances are – it will—butterfly haircut pairs well with most face shapes. If you feel unsure – consult your stylist to be on the safe side.
REFERENCES: