What are your favorite features? Eyes, cheekbones, full lips, strong jaw? There are so many ways to highlight and enhance your favorite features. We hear about it with highlighting and contouring with makeup all the time, you can highlight where the light hits, and enhance your favorite facial features with a lighter shade of makeup. You can contour your face, with a slightly darker shade, to diminish what you don't love.
Did you know you can also do the same with your hair style? Straight across bangs will enhance and bring attention to your eyes. Swoopy long bangs, depending on where they land, can show off your cheekbones or a beautiful strong jaw. You can also diminish the appearance of a double chin, by having face framing layers starting below the jaw.
Below, our talented hair expert Jessica D has broken down all the necessary information about this hair dyeing technique so you could make the most out of it.
*We may earn money from affiliate links on this page. Please check out our disclosure policy for more details.
What Are Face Framing Highlights?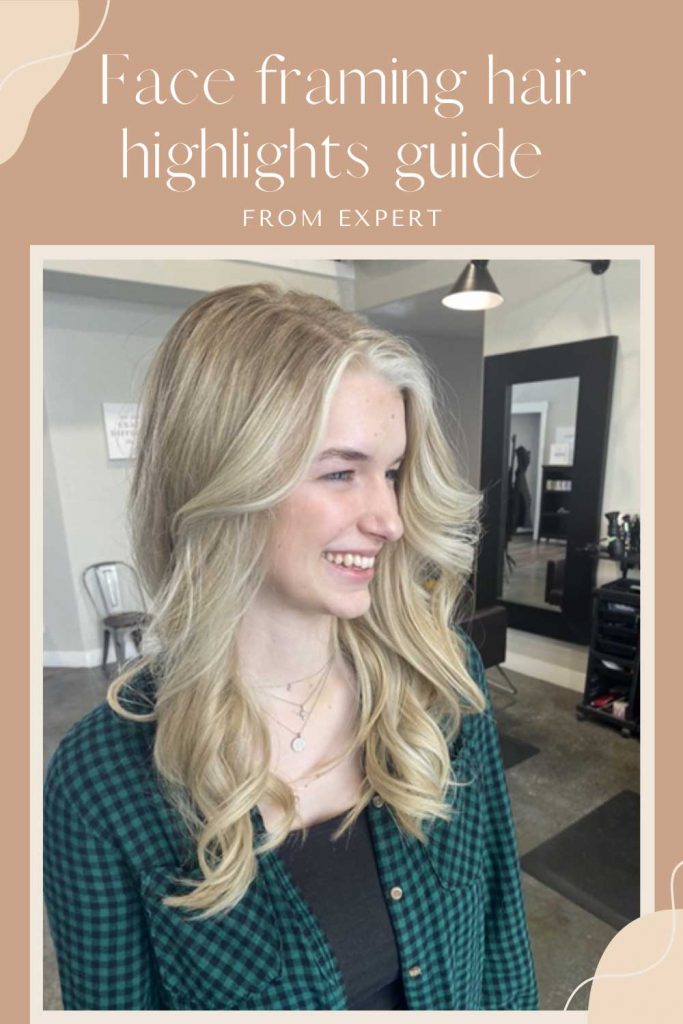 Credit photo: Instagram.com/its.jessica.d
Let's talk about highlights! You can also enhance your facial features with face framing highlights. Face framing highlights are strategically placed highlights around your face to give different effects to your face and hair. You can use face framing color as well, highlights are simply lighter than your existing color, you do not necessarily have to go face framing blonde highlights. Highlights can be a lighter shade of brown, copper, or a darker blonde. The variations are endless!
Face framing highlights can look great on anyone! Any skin tone, any face shape, can use face framing color to bring attention to certain parts of your face.
It also can look good even if you have face framing highlights with bangs or long curtain face frame bangs. Face framing highlights on dark hair mimic the natural way the sun lightens your hair around your face and hairline.
Face Framing Highlights Maintenance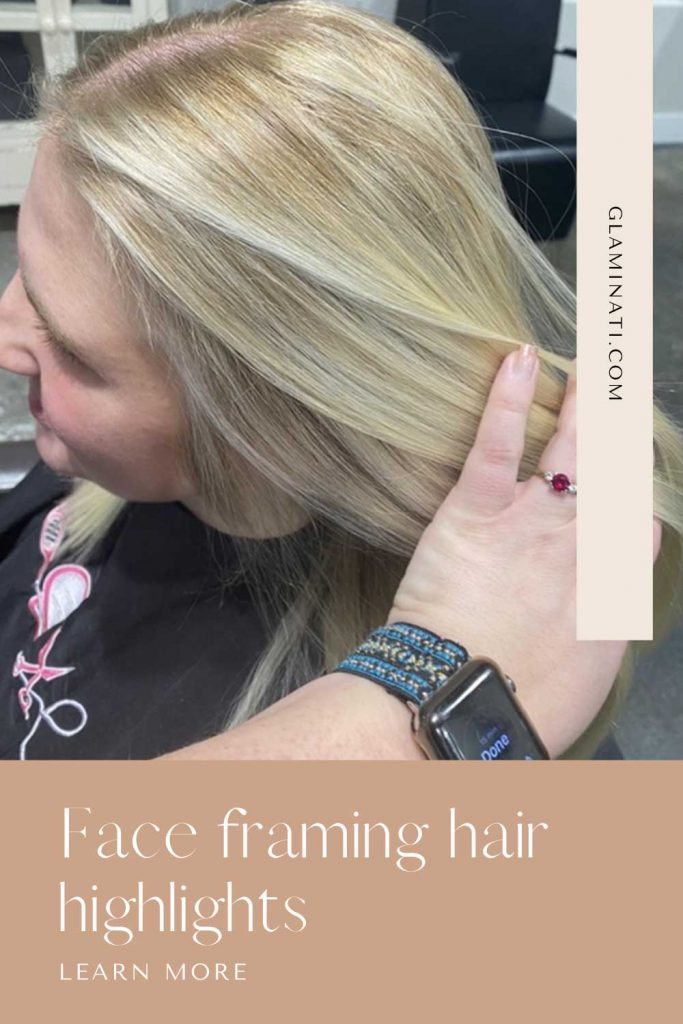 Credit photo: Instagram.com/its.jessica.d
Face framing highlights can also be as high maintenance or as low maintenance as you want. If you want a low maintenance face framing highlights, be sure to tell your colorist to tease the root, or do a root smudge. This way they grow out seamlessly, without a harsh line, and it is up to you to decide when to do a refresh. You may also want to pick a highlight color like blonde face framing highlights that is similar and close to your natural.
If you are okay with high maintenance color, go all the way to the root for a bold, bright, money piece. You can go as vibrant as you want! These bold face framing highlights will need to be retouched about every 4-6 weeks.
Face Shape Matters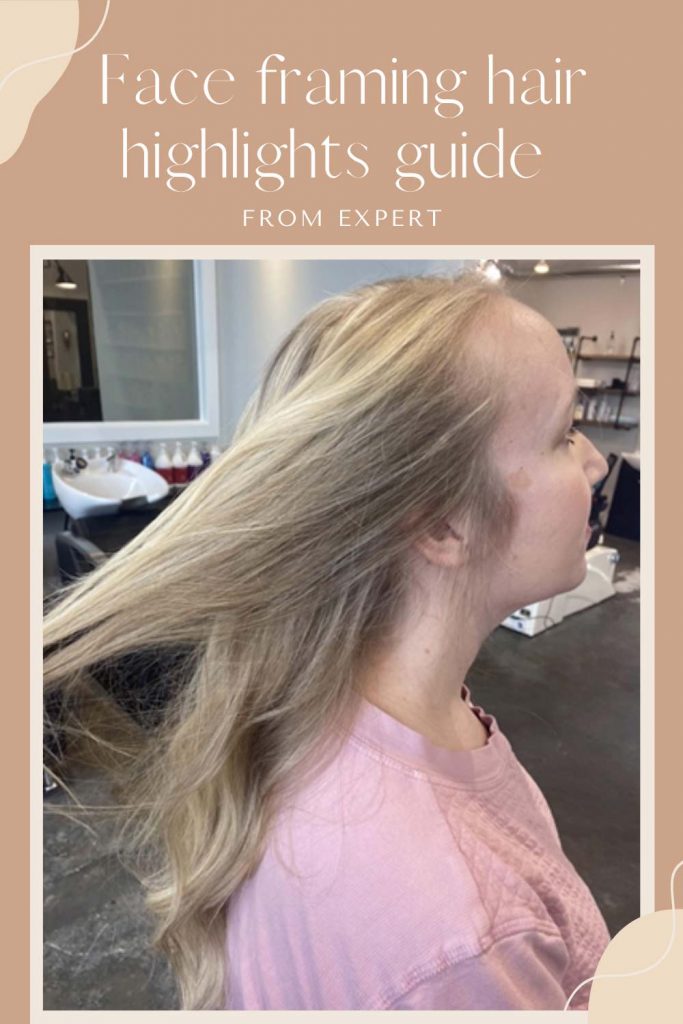 Credit photo: Instagram.com/its.jessica.d
Face frame haircut can literally change the appearance of your face shape. First, you will want to determine which face shape you have. The oval face shape is the face shape we find most attractive for women. Once you know your unique face shape, imagine taking that shape and highlighting the areas you want to enhance. The areas you want to enhance you would brighten with color or highlights. I recommend highlighting all along the hairline if you like to do updos and ponytails.
If you have a face that is wider on top than on bottom, I recommend you start your highlights somewhere below your eyes to give a fuller brighter effect where you are narrow. Curtain bangs have been extremely trendy and would help you attain this goal.
Likewise, If you have a narrow forehead and fuller jaw, you would want a full money piece or a slight shadow root with your highlights. This effect would expand the narrower forehead. Shorter curtain bangs would help you attain this goal.
If you have the ideal oval face shape, any placement works for you! Put it where you want to draw attention. You can even do a bold money piece if you have an oval face shape! Work with your colorist for your best placement for your lifestyle and maintenance needs! Happy highlighting!
REFERENCES:
There's no denying that face-framing highlights have been reigning supreme for the last few years. Source