Prom time is getting closer with every day and those of you who haven't picked their look yet are close to panicking. Is that correct? I tis true that when you are thinking on your perfect look there is need to pay attention to every single detail, no matter smaller or bigger. When it comes to hairstyles for prom you should definitely consider the ones that can take your beauty to the next level. As you deserve nothing less on this special night that you will never forget. No matter which image, a more romantic or more daring you pick, you can find an ideally fitting hairstyle in our photo gallery. Check it out!
Chic Look With Messy Updo Hairstyles
Source: tonyastylist via Instagram, elstilespb via Instagram, tonyastylist via Instagram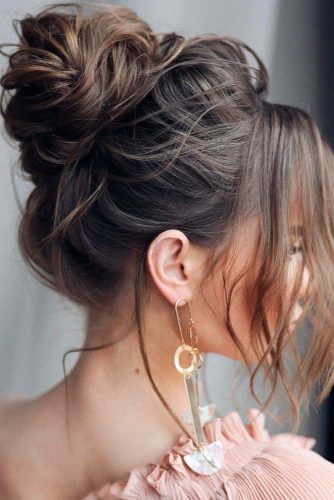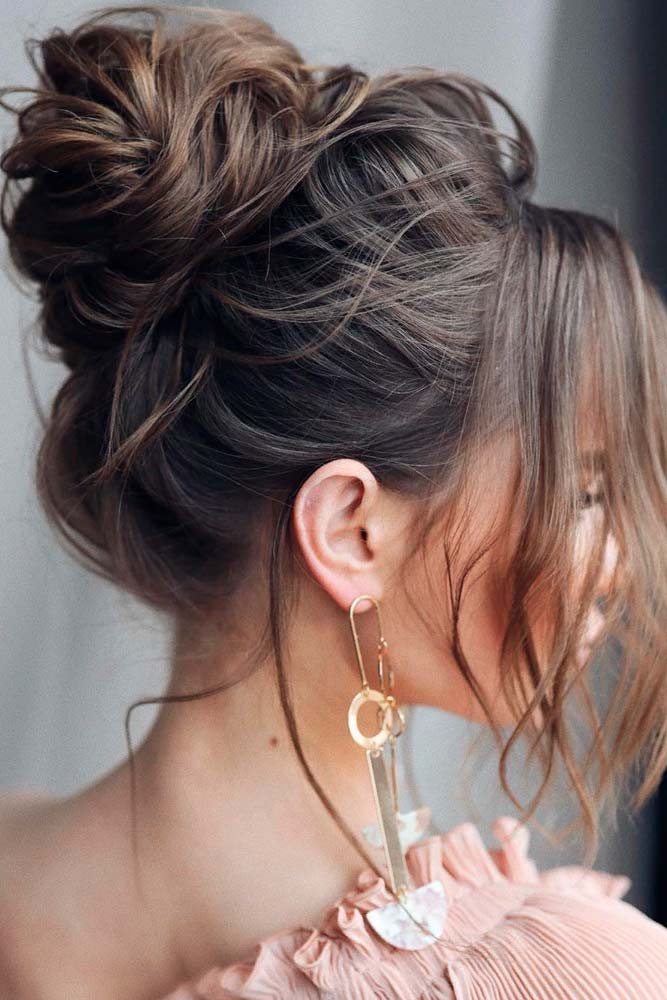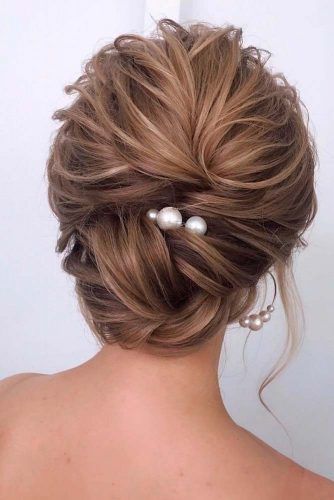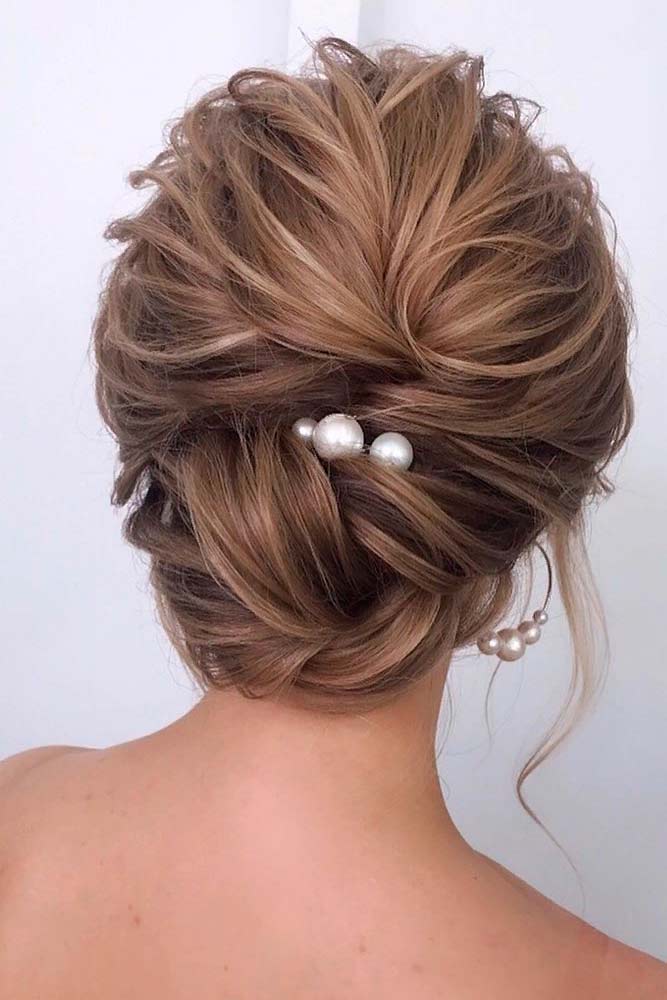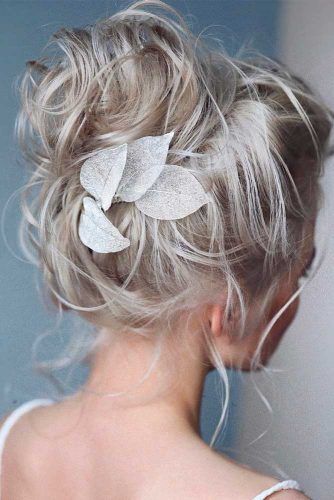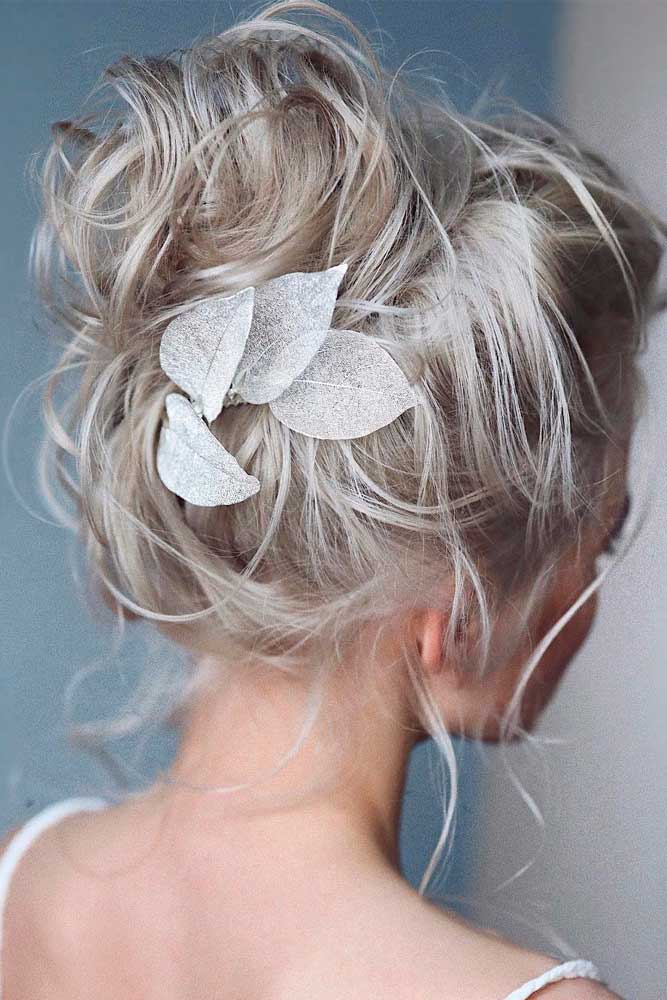 What's peculiar about prom hairstyles is that they should perfectly match your outfit. Yet, apart from that they should be up to date and you should definitely like the outcome. When it comes to a messy updo, it is safe to say that they are on the edge of popularity these days. What is more, such a 'do usually is easy to master, besides it is easy to take it to the whole new level since all you need are properly chosen accessories.
Beautiful Braided Prom Hairstyles
Source: torie.bliss via Instagram, annette_updo_artist via Instagram, schiessstyles via Instagram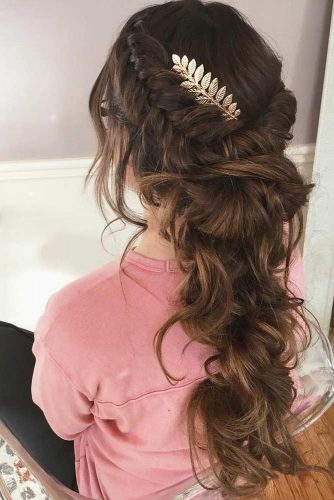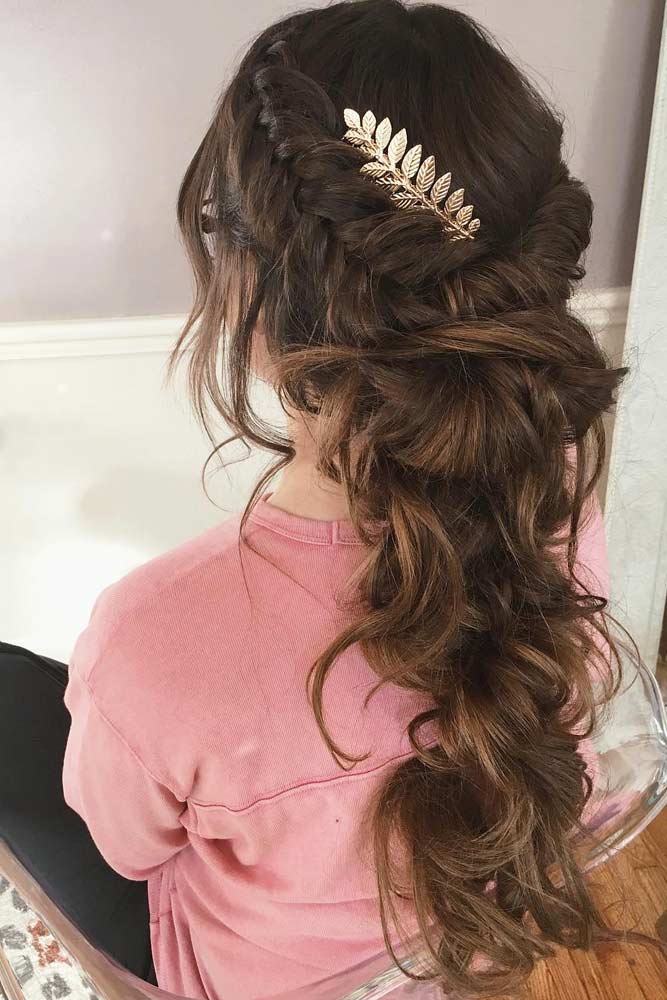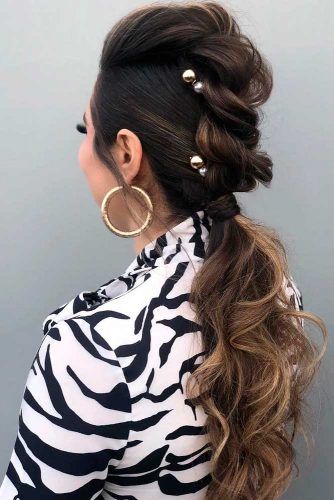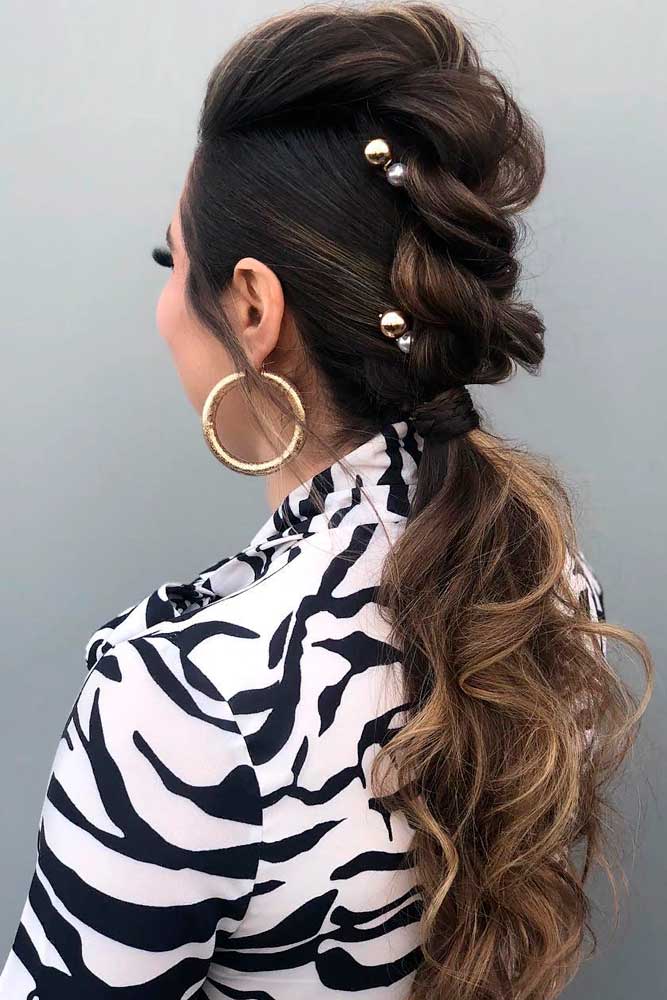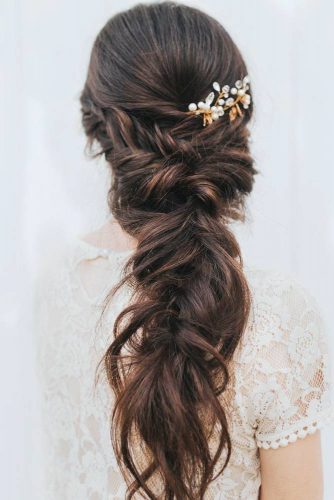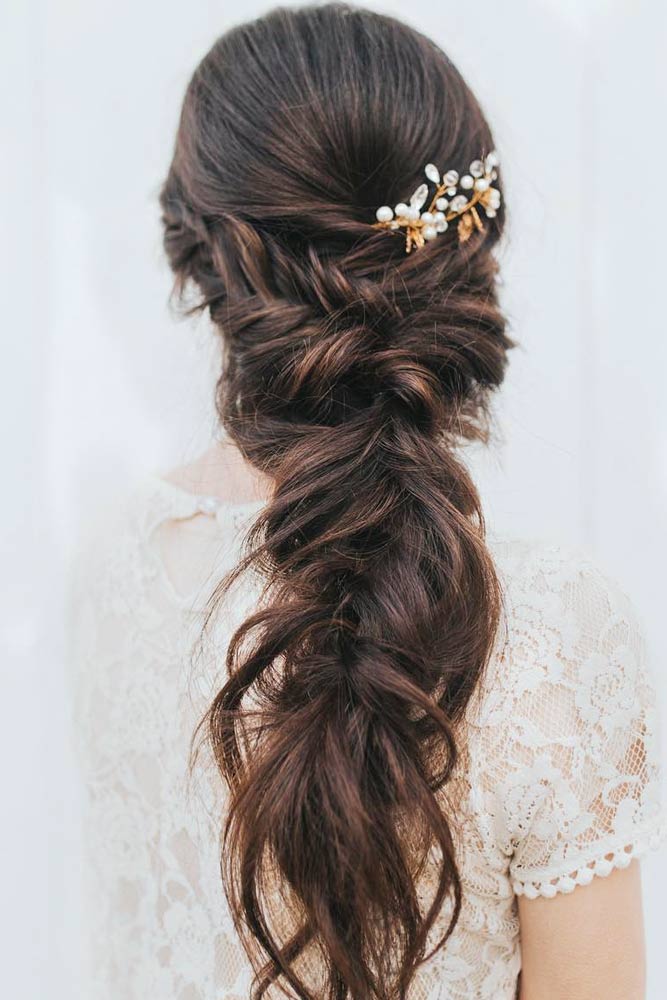 Braids are always in fashion and if you are looking for something that is the perfect match between style and class – you can't find anything more suitable than a cute braided hairdo. You can rely on your preferences, and upgrade the 'do with sparkly accessories as well as you can experiment with curls and ways to wear the braid – either up or down or half-in-half the outcome will be mesmerizing! One more thing - a braided half-up/half-down style will compliment a neckline that bares your shoulders.
Cute Side Swept Hairstyles For Prom
Source: alena__famina via Instagram, komarova_websalon via Instagram, torie.bliss via Instagram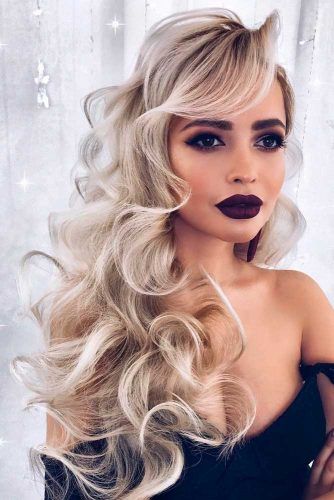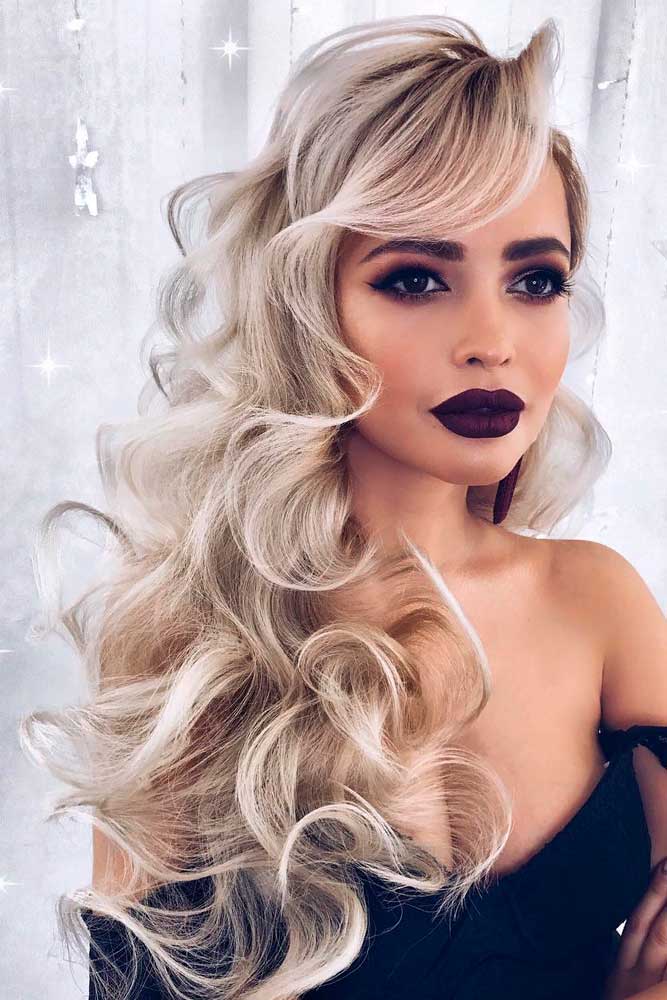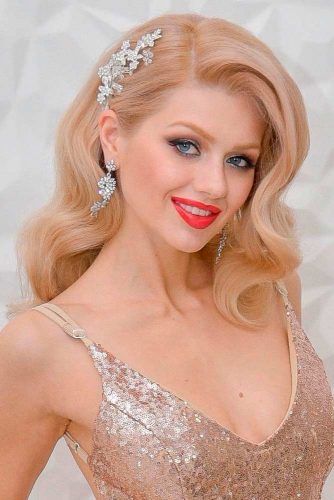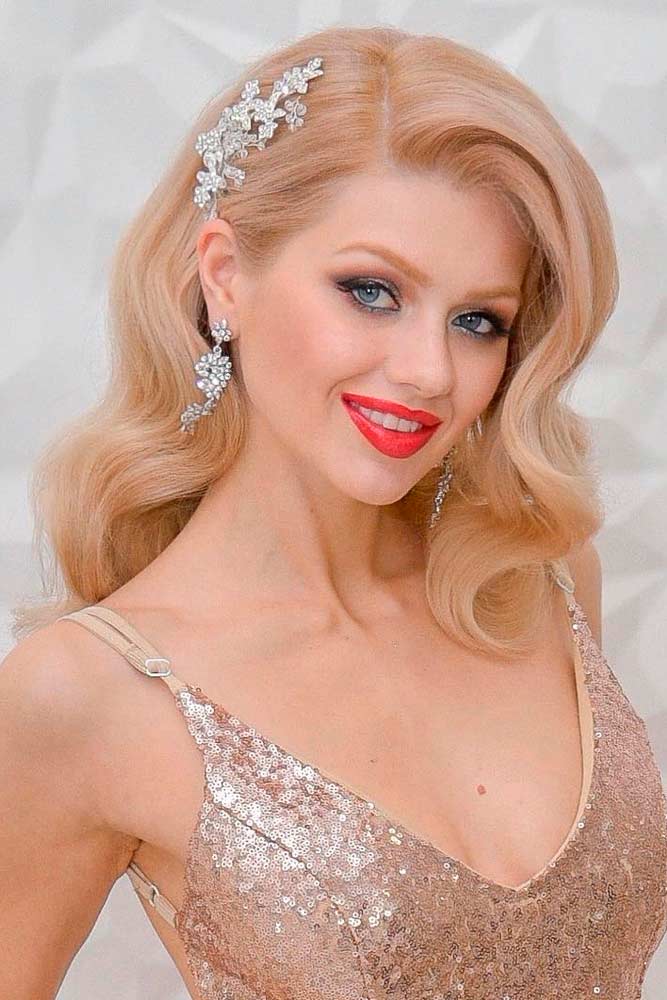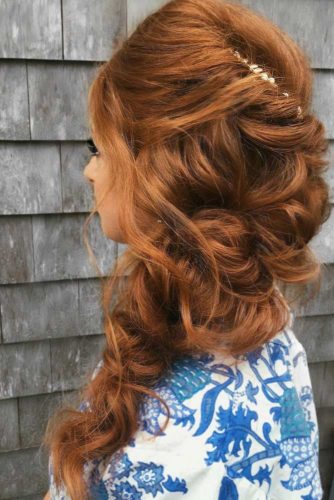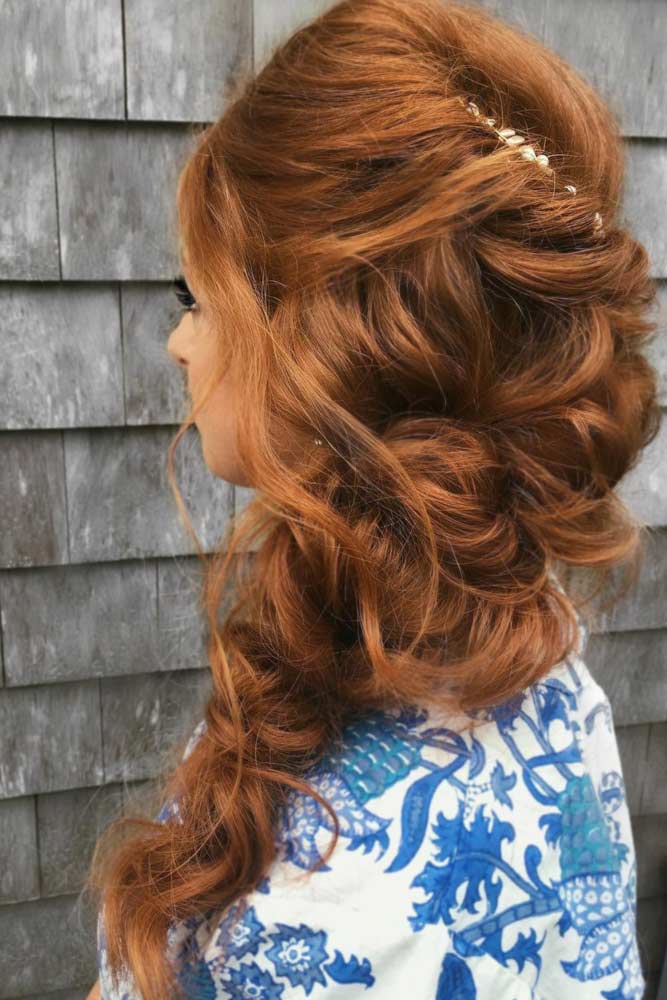 Sweeping your hair to the side is one of the best ways to come up with a fancy and stylish hairdo. You can wear your prom hair in a loose side plait or simply wear it down on the back side, if a neckline bares one shoulder. Retro low updos can be considered for this kind of dress, as well.Last but not least, do not forget to pay attention to the details, that is why hair accessories are important, they can add that special touch to your look where the 'do itself may miss it!
Pretty Ponytail Hairstyles To Be Amazing
Source: elstilespb via Instagram, alena__faminat via Instagram, alena__famina via Instagram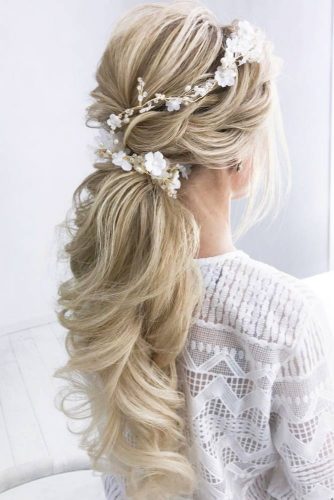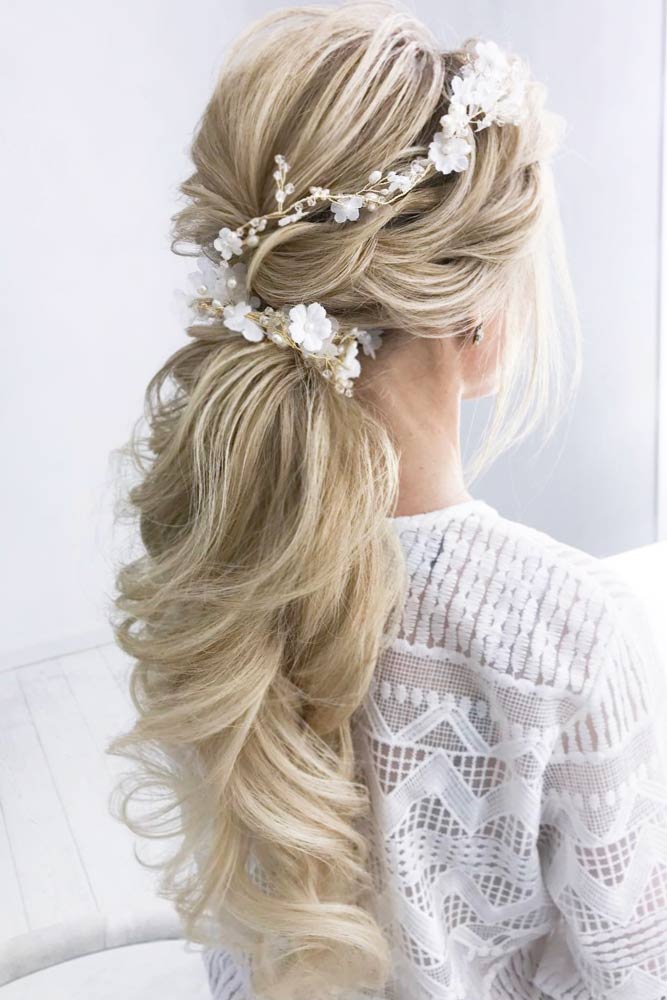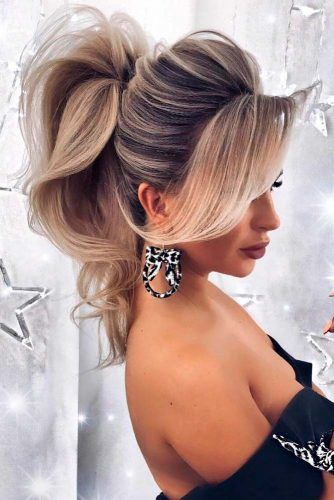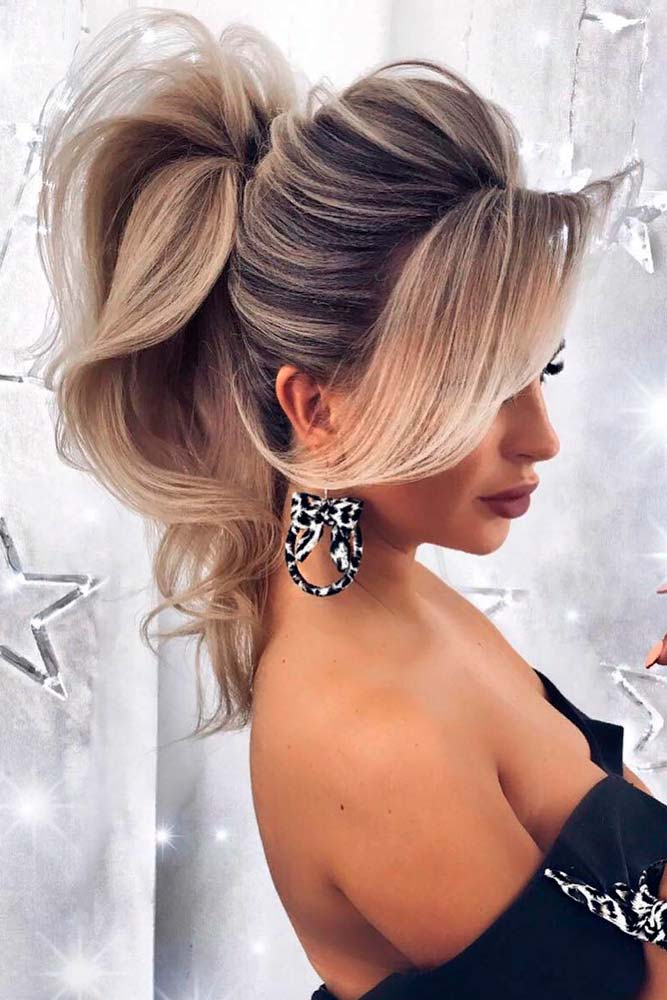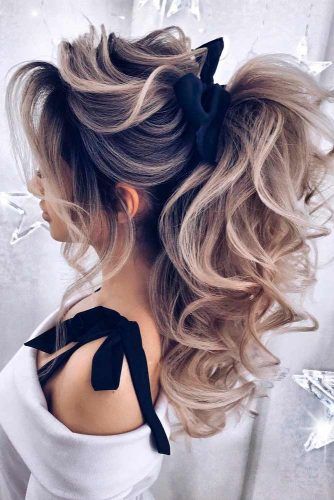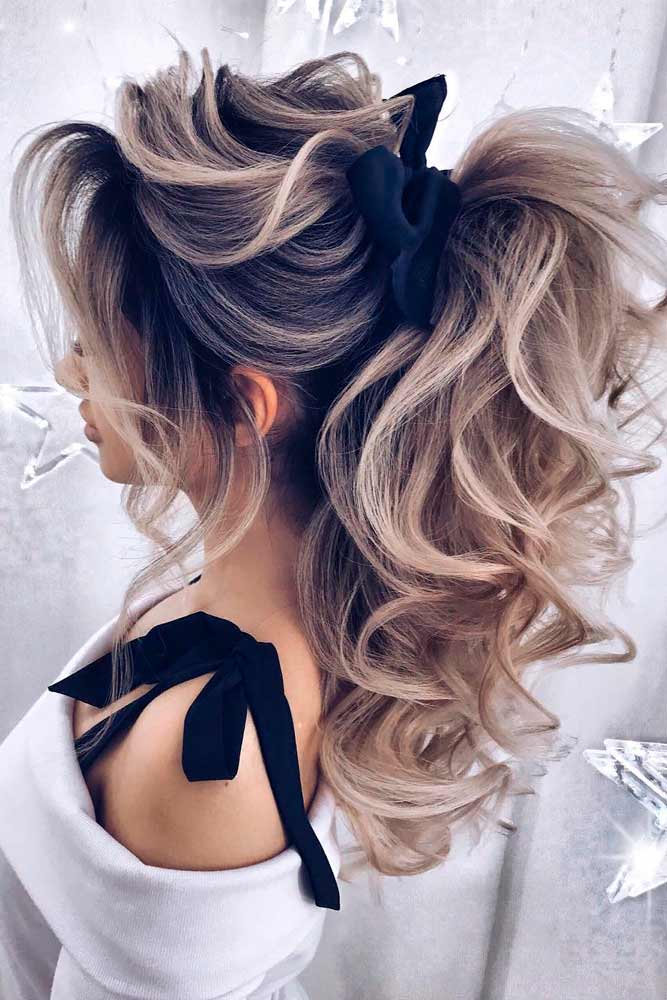 It is somehow thought that ponytails are too simple for such important events as your prom. But the truth is that a simple pony is often underestimated since you may not be aware of the ways you can easily upgraded. For example, if you are looking for a sweet and innocent look then you can just decorate your low pony with flowers and add some light waves to it. But if your heart and mind are all about rebellion – why not to experiment with Mohawk pony?
Lovely Prom Look With Any Type of Braids
Source: elstilela via Instagram, alexandralee1016 via Instagram, annette_updo_artist via Instagram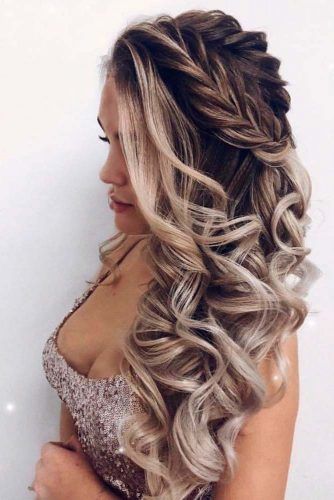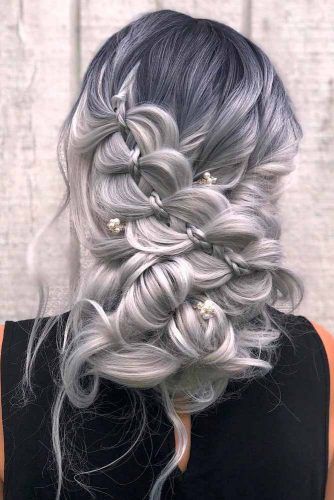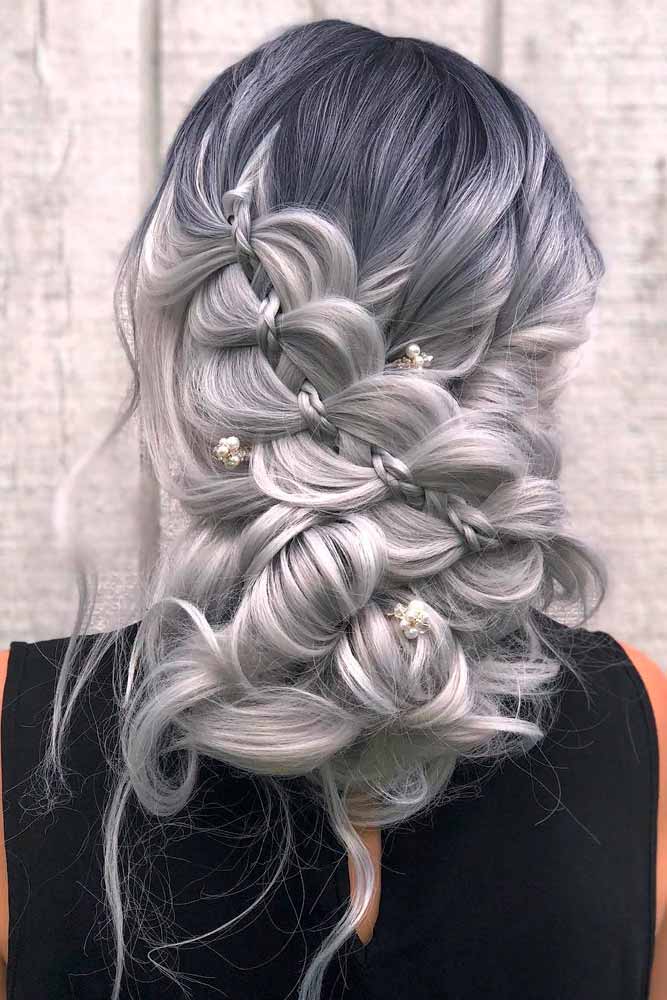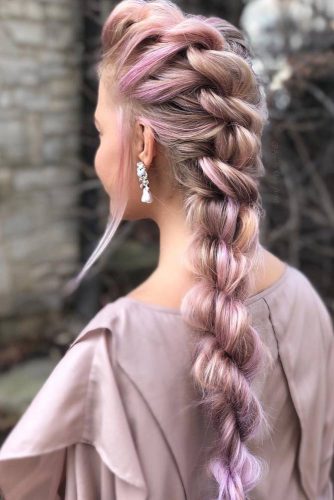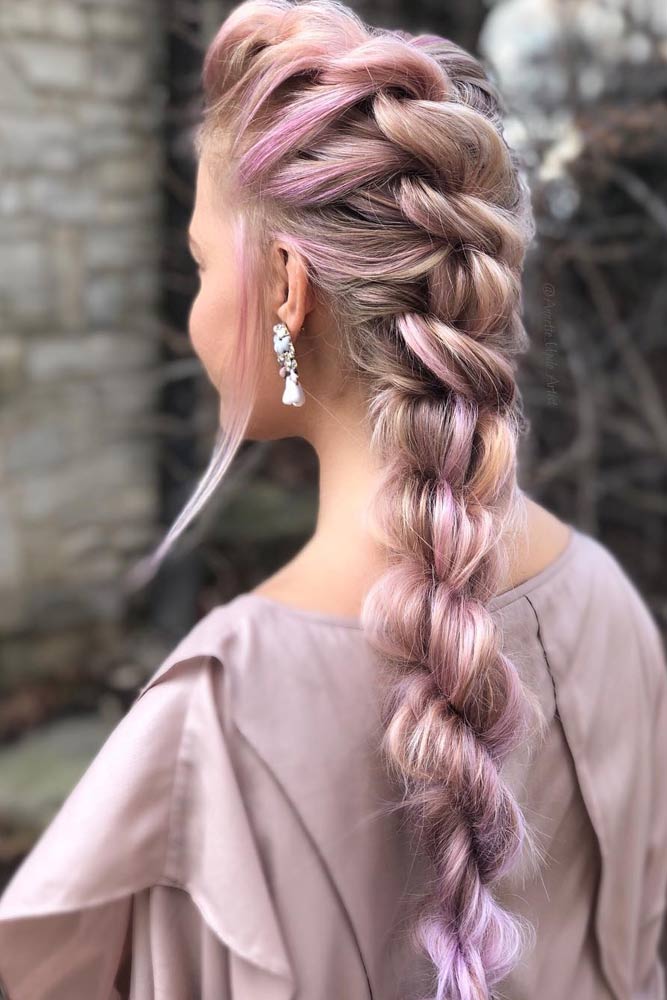 Nothing is ever easy with braids since very often you just get lost in the variety. That is why it is best to pay attention to the dress you picked and coming out of that you can easily come up with a braided 'do. A plunge neckline looks especially stunning with a low ponytail or a voluminous braid. The key is to make your hairstyle look as effortless as possible.
Twisted Half-Updo Prom Hairstyles
Source: elstilela via Instagram, annette_updo_artist via Instagram, isabellajanehairstyling via Instagram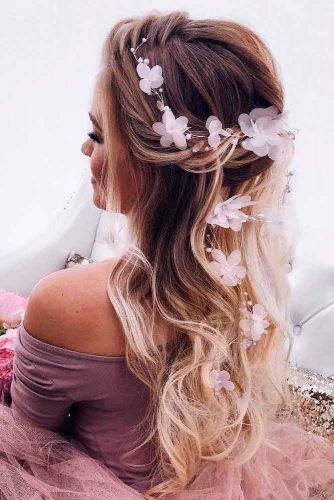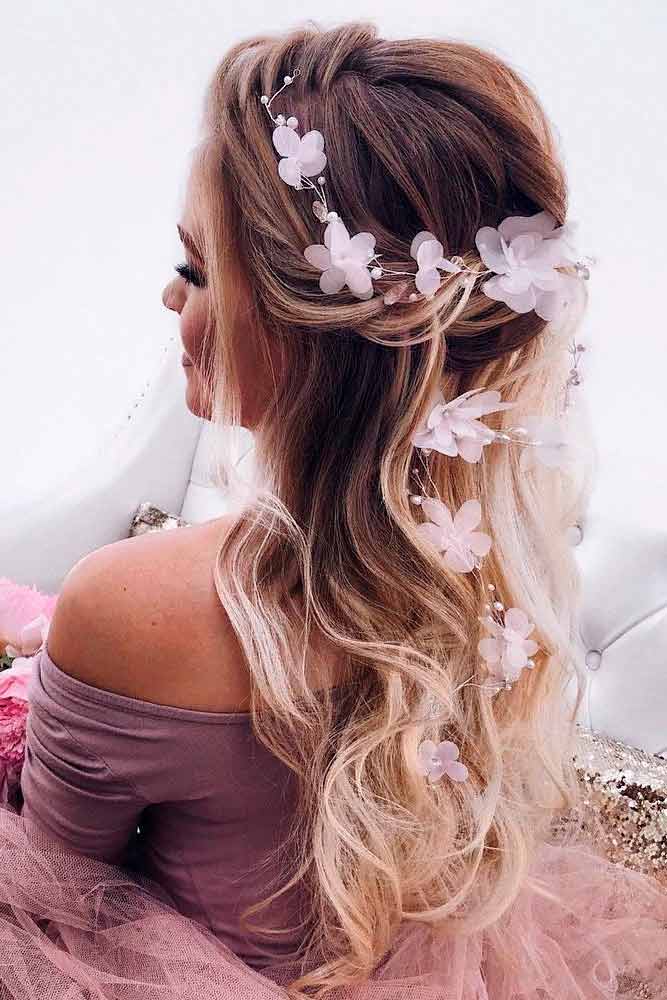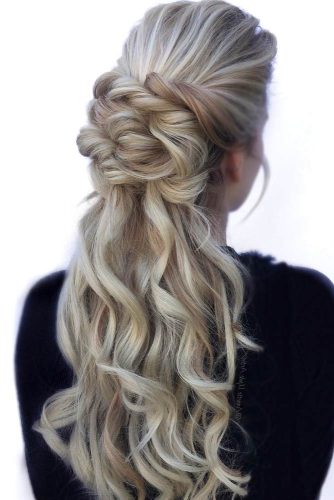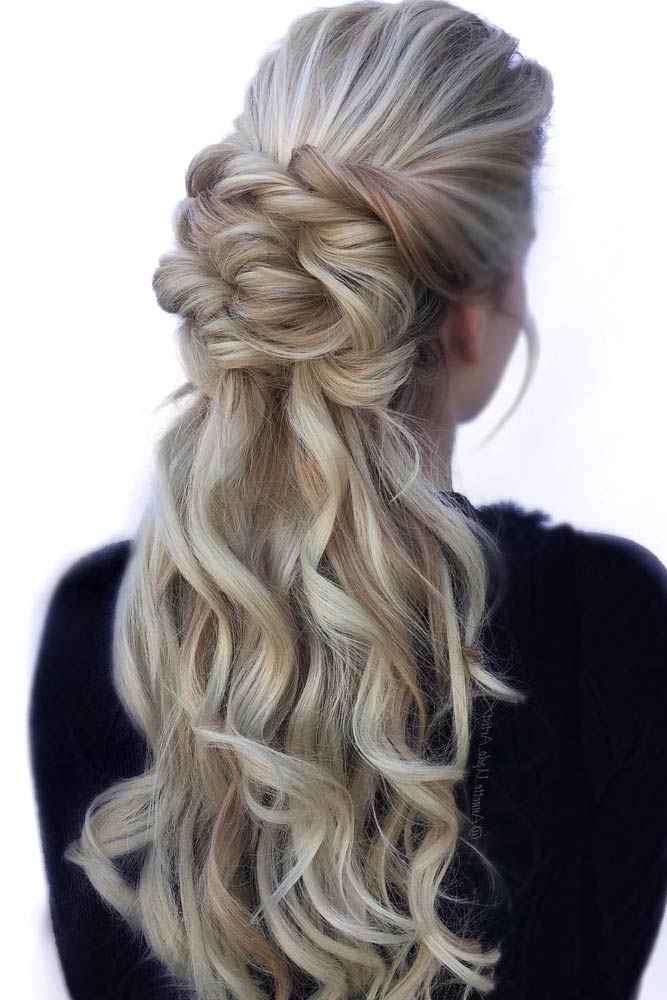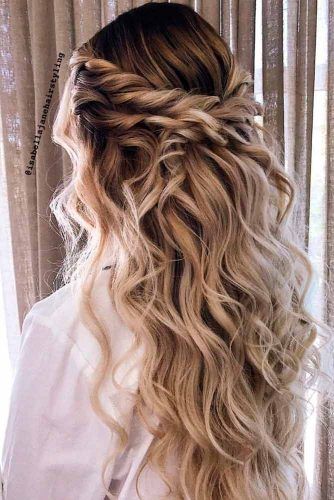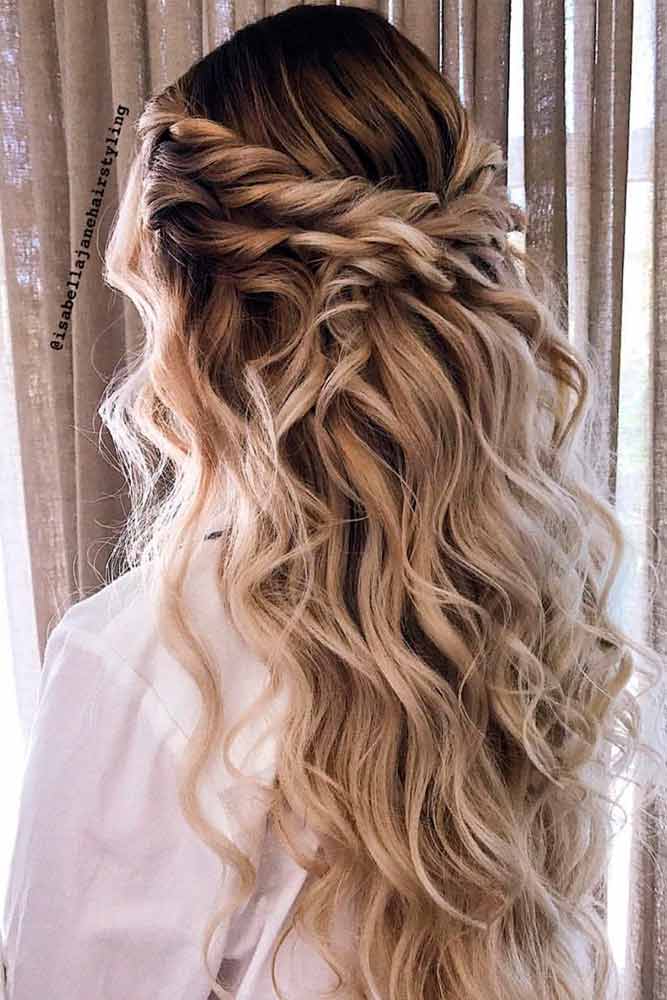 Any twisted hairdo is perfectly elegant. If elegance is what you seek for then this will be the perfect match for you. What is more, you do not have to look all too strict with such a 'do. If chosen correctly they can look real easy and playful. You should at least consider one of these options!
Braided Crown Prom Hairstyles For Long Hair
Source: Cara Jourdan, emmachenartistry via Instagram, hairandmakeupbysteph via Instagram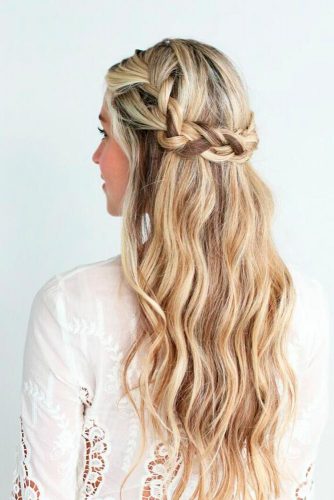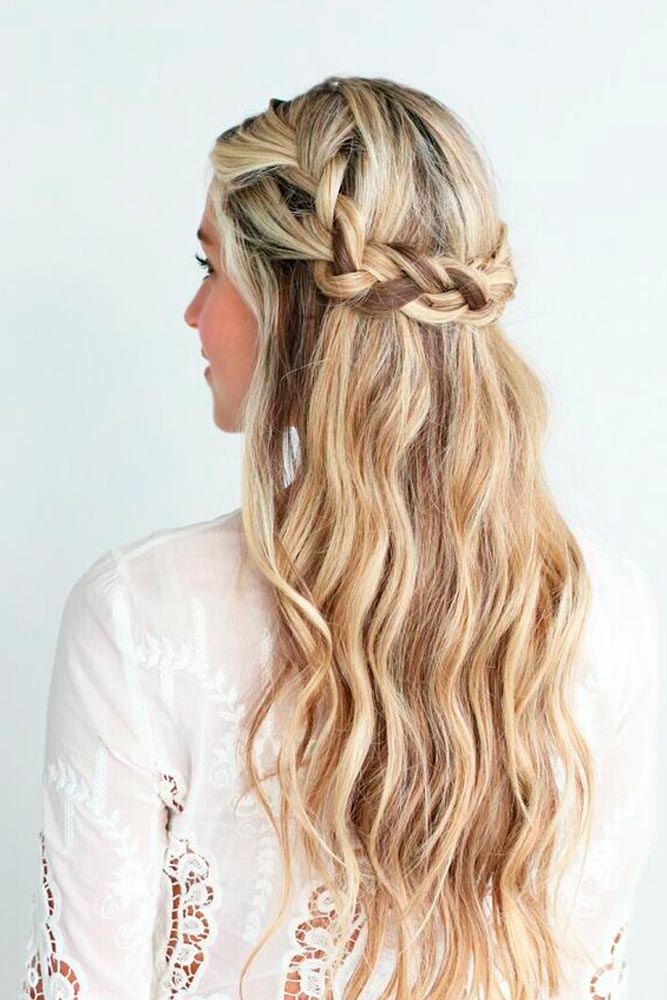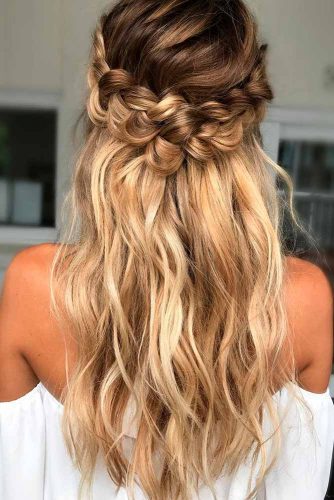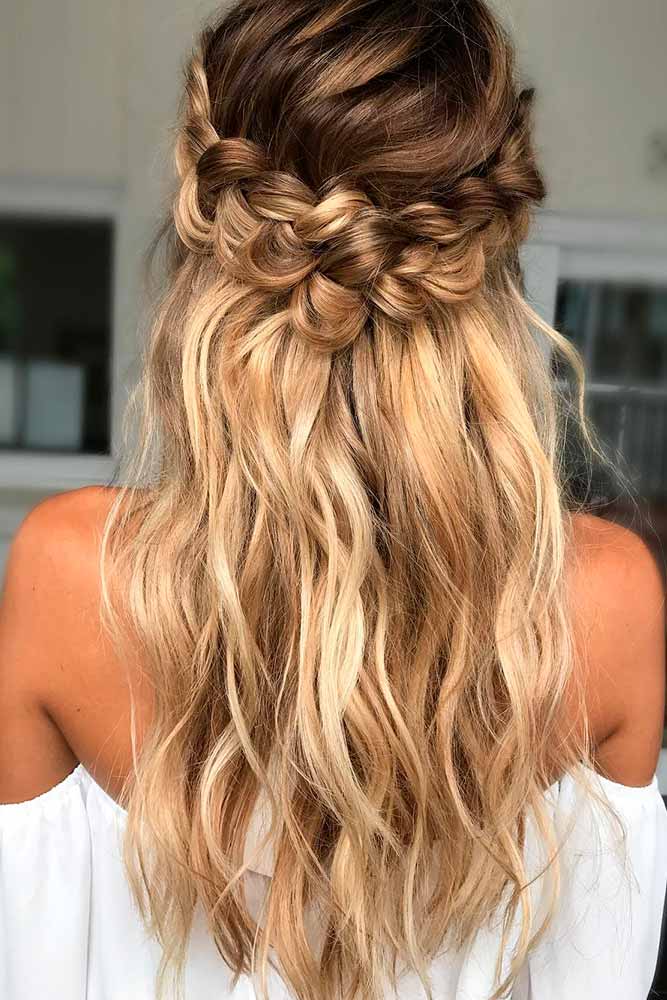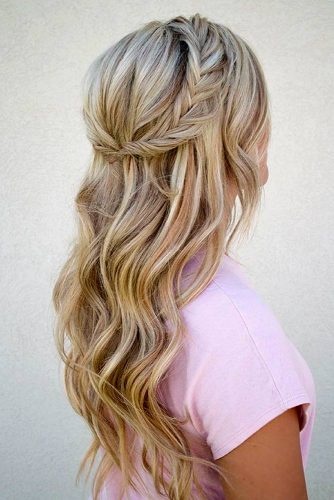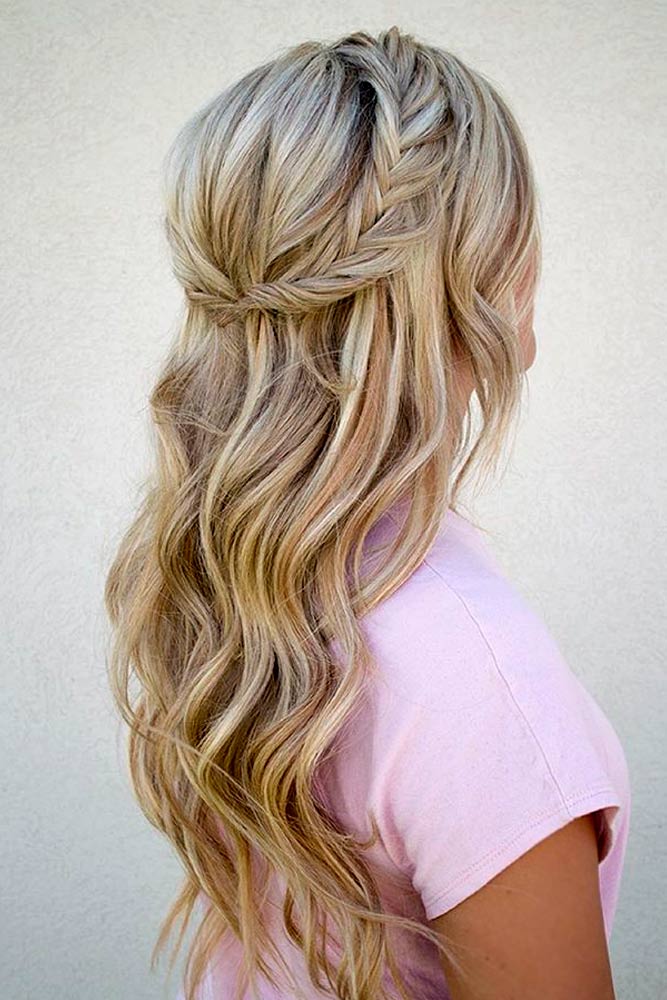 Looking like a real life princess is the dream of many. And what is the attribute of a princess? Her crown! In case you are not into sparkly decorative elements, then you can make one out of your hair for sure, that is what braided crown hairdos are created. And if your prom gown is strapless, you can sport a braided crown or a twisted half up half down hairstyles. These hairstyles will soften that sans straps look.
Floral Half-Up Hairstyles Close To Nature
Source: darkmaito via Instagram, annette_updo_artist via Instagram, annette_updo_artist via Instagram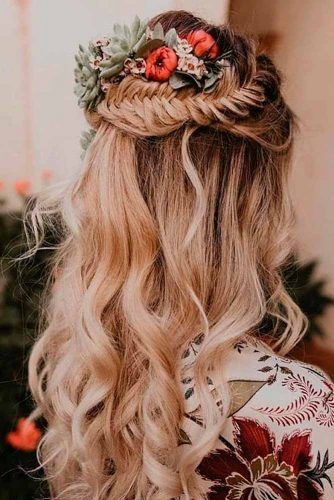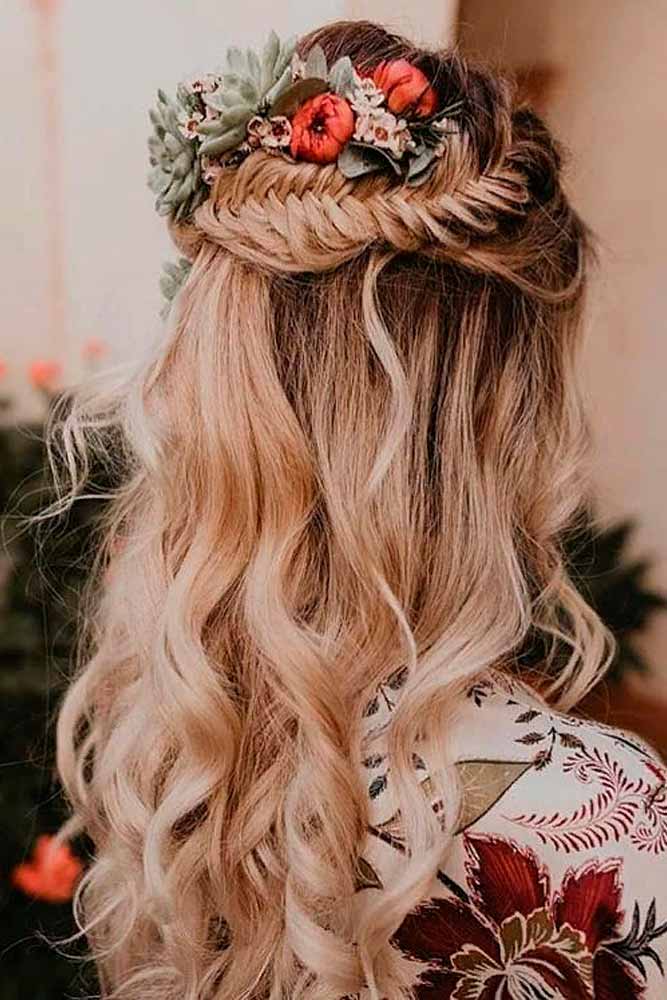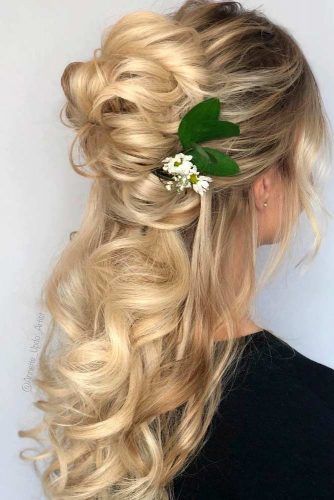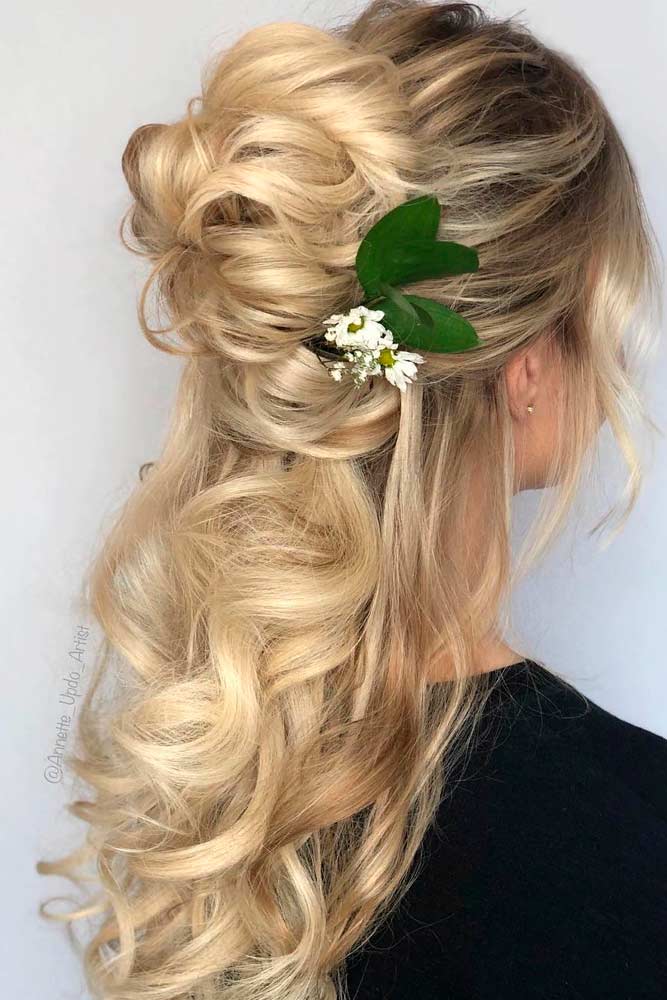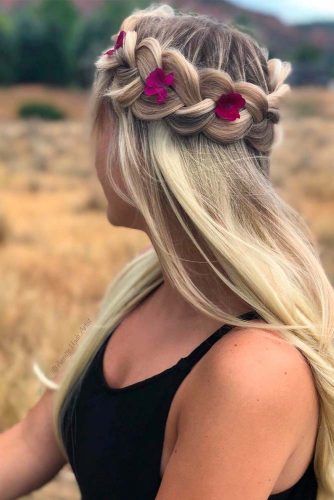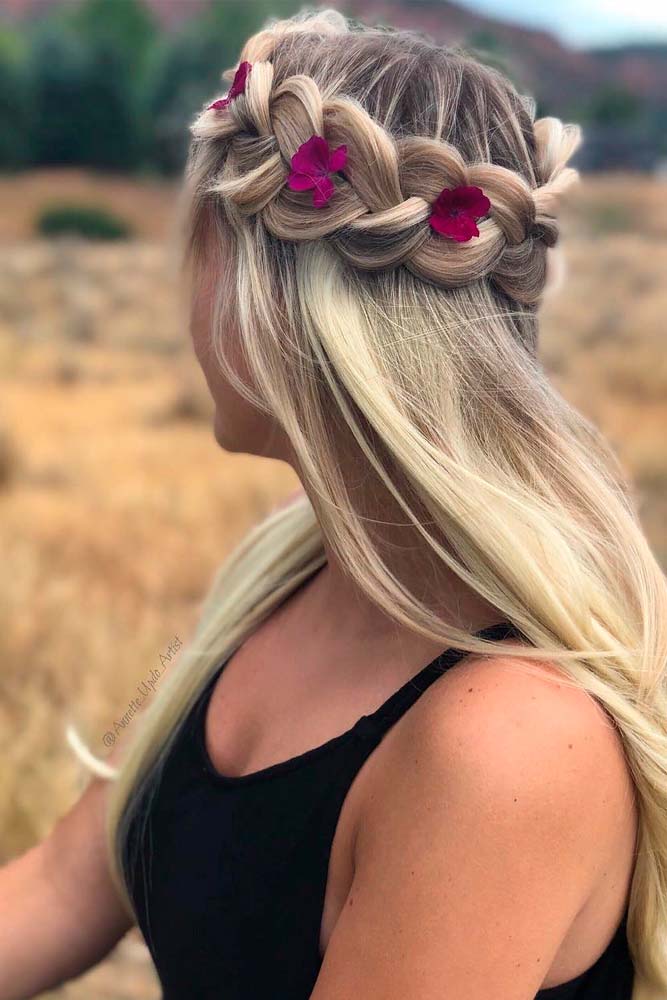 Exquisite hairdo does not need to be over the edge complex. Besides, if you want to preserve that gentle and genuine vibe that allows you to be closer to nature, then you need flowers. Adding beautiful flowers to your not less beautiful half-up hairstyle can make you the center of amazed glances! See for yourself!
FAQ: Hairstyles For Prom
Is it OK to wear a short dress to prom?
Absolutely! You can wear your short prom dress as long as it adheres to the prom's dress code. Short dresses are airy, lively, and sophisticated, so, you won't have to feel nervous about your dress dragging on the dance floor, making dancing more enjoyable.
How do you dress up your hair?
Spritz your hair roots using a volumizing spray.
To add volume to your ponytail, backcomb it.
Twist your hair into a bun at the base of your ponytail.
Use pins to secure the bun underneath.
To give your hair more grip, spritz with a non-stiff hairspray.
Was this article helpful?