Life is long, but there are some moments that can stop the time. Think of what you will always remember? Omit the school days, they become less significant by every year, that's for sure. But what about your great prom night? This is the big event on your way to a new life. Imagine that everything is perfect: your makeup, your dress, your shoes. Isn't it the moment you will remember forever?
Prom night is your chance to look as bright and wonderful as never before. We know that your memorable night requires a totally memorable look, so we prepared for you some self-checks: if most statement appeal to you, you should get to know which prom look is the best for you!
Hollywood Glam Prom Makeup Ideas
Here is the Hollywood Glam check-list. Go through it, what if it's the look you are looking for?
Is white gardenia your favorite flower?
Checking out the latest cinema hits is the best date for you?
The project you would like to bring to life is writing your own play?
Lily Collins and Selena Gomez are role models for you?
Do you find a sleek gown dress with beadwork details to be the best?
If all of your answers are positive: Hollywood Glam makeup is the style for your prom. But don't worry if these questions don't match with your preference, just check the next self-check!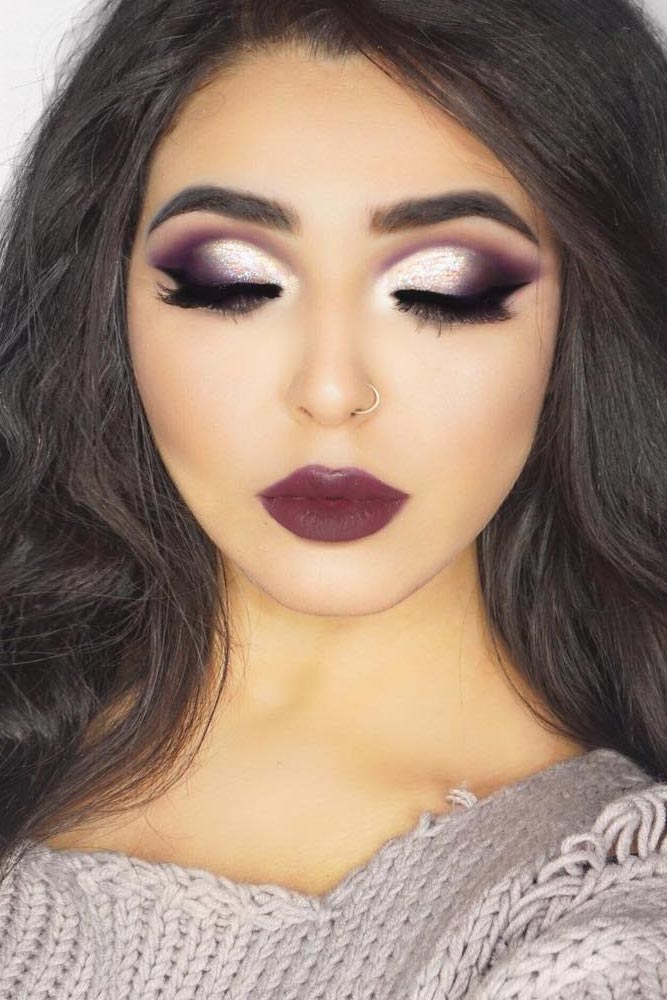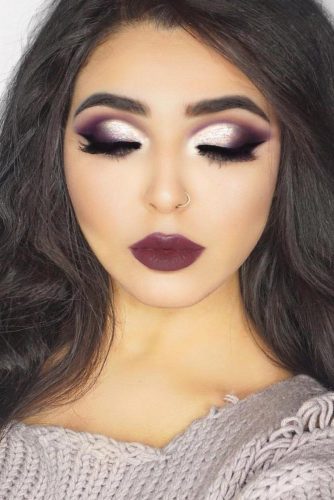 Source: zobeautyy via Instagram
Face: If you want to shine brightly this night, combine a soft matte mousse with an illuminating highlighter. Your cheekbones are a magnet for peoples eyes, so don't forget to highlight them! Finish by contouring cheeks with a nude blush and bronzer.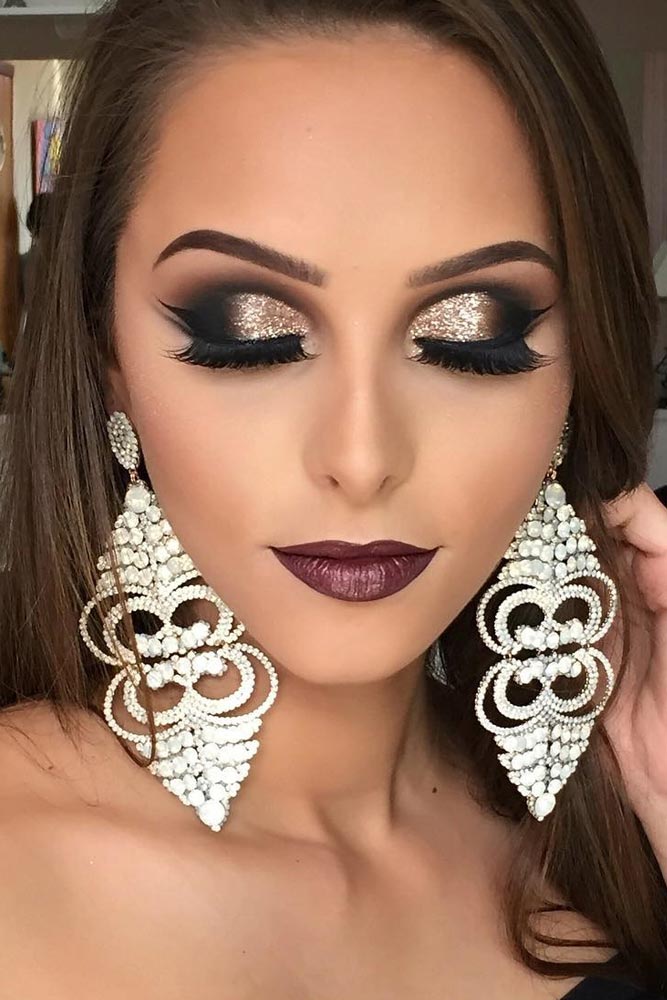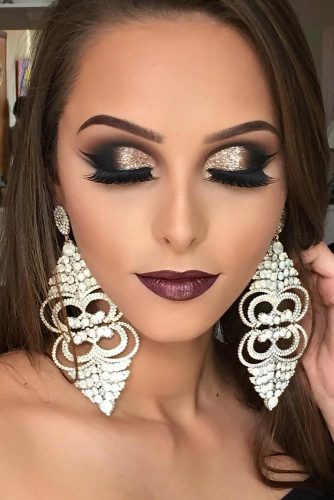 Source: michellypalmamakeup via Instagram
Eyes: You know that the classic Hollywood look usually features a black liquid liner, but who said that you can't experiment with colors? Some shimmer eyeshadow will be a good start for your prom makeup. Adding colors is the best part of your look: opt for a soft-colored teal liner and make a slight wing. A mascara is optional, but if you want to create a truly seductive look, curl your lashes and emphasize them with a coat of black mascara.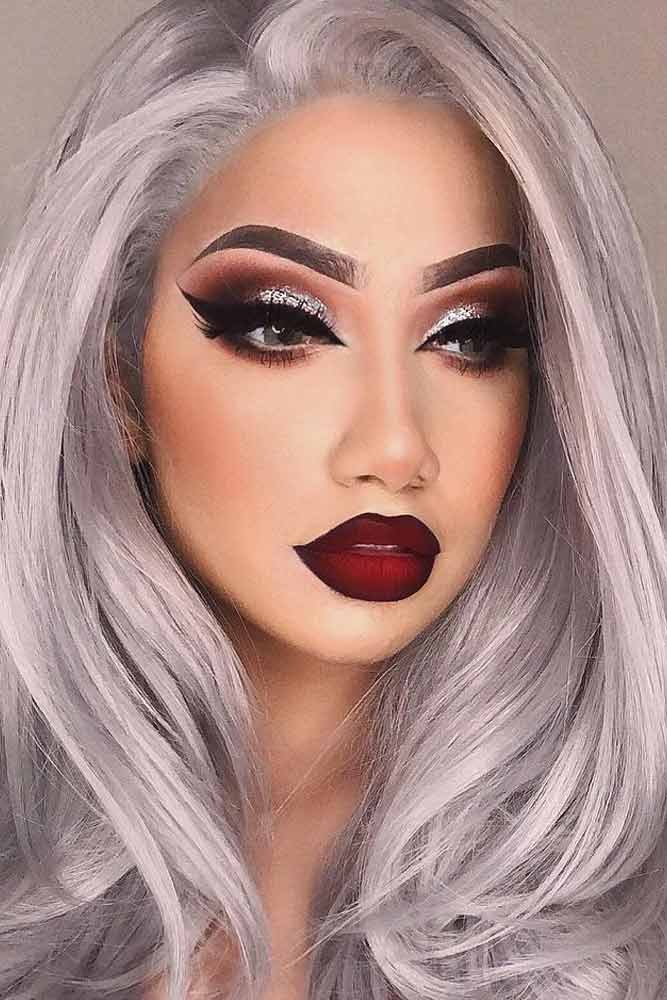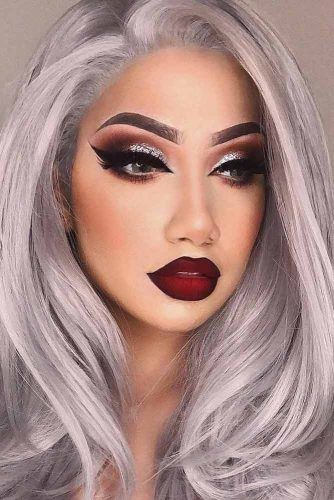 Source: makeupbyalinna via Instagram
Lips: The red lipstick is your only association about Hollywood? Well, you're mistaken then, as there are no limitations of colors. Even if you don't want to bring too much of bright colors into your look, its OK because there is a great choice of nude shade lipstick that will make your lips look natural, yet very attractive. And if you are about to rock this night in a colorful way, purple and deep pink shades can be a nice eye-catching detail.
Party Princess Prom Makeup Looks To Inspire You
A bright pink gerbera daisy is your favorite flower?
The best afterschool date for you took place in a new hotspot juice bar?
Do you dream of owning an event planning company?
Bella Thorne and Dove Cameron are your style muses?
If most of your answers are yes, you have found the right prom makeup for you: The Party Princess style.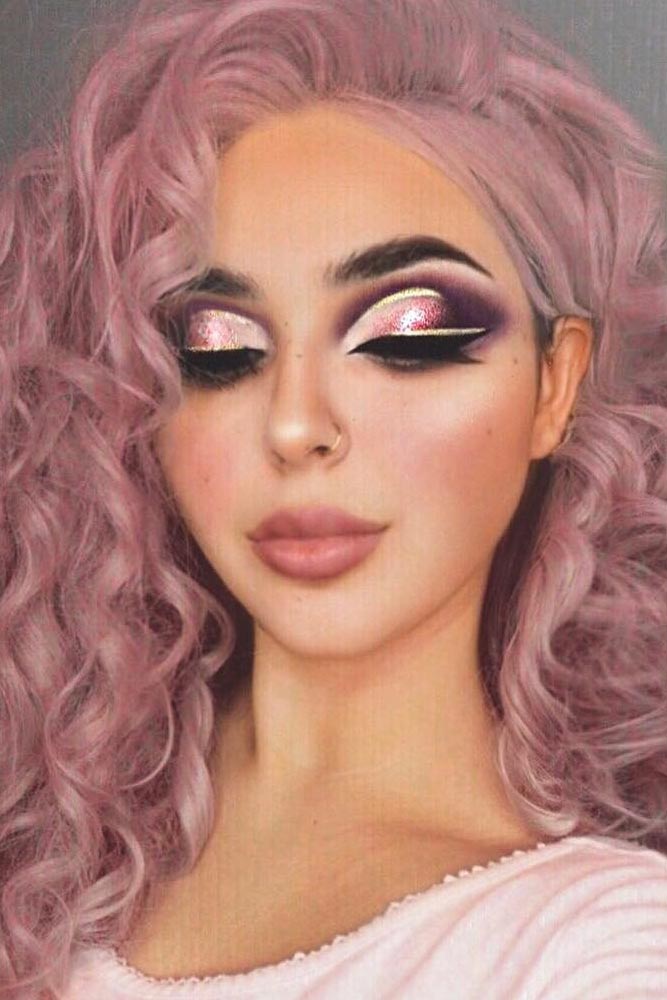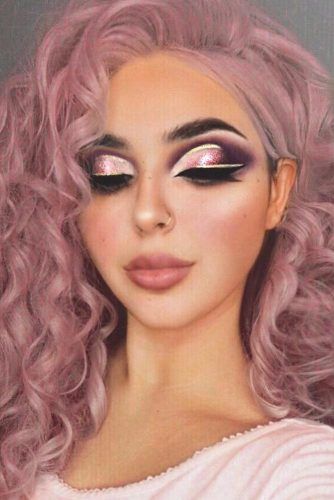 Source: zobeauty via Instagram
Eyes: Add more emphasis to your eyes: whether it's a soft matte smokey or a glossy makeup, your aim is to make your eyes sparkle! The winged eyeliner will nicely complement your look: do an eyeliner right to the outer edge of your brow to make your eyes look more dramatic. Let's move to the mascara: in this case, it's one of the most important details.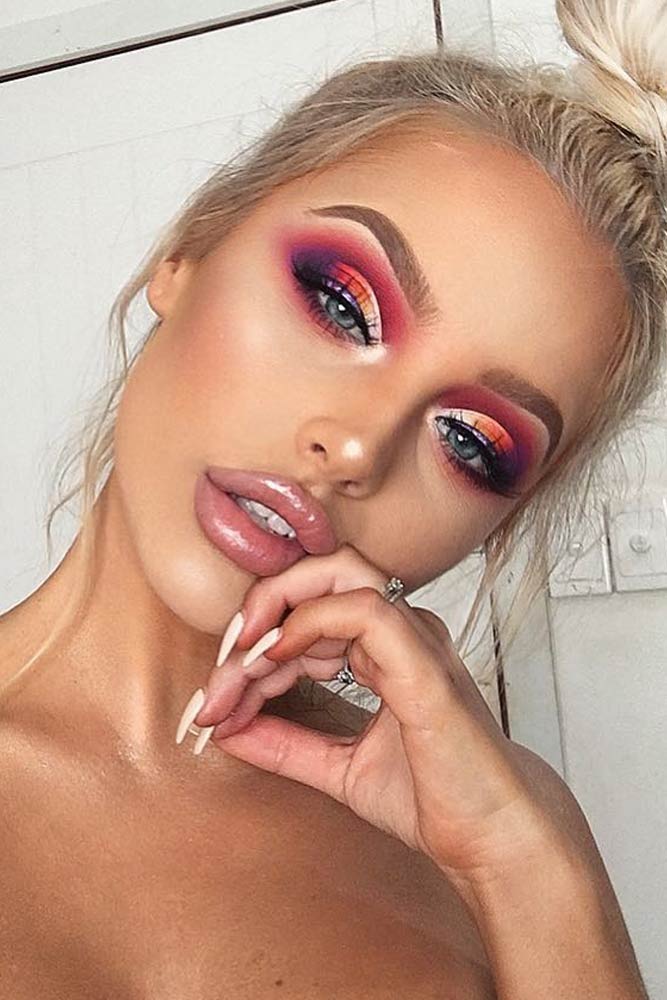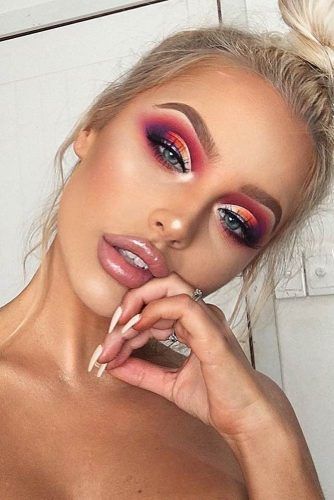 Source: bybrookelle via Instagram
Face: Your face needs a soft accent, so the pink blush for your cheeks and pink highlighter on your cheekbones is the so much needed warm detail. Smile and see how adorably your makeup works for you.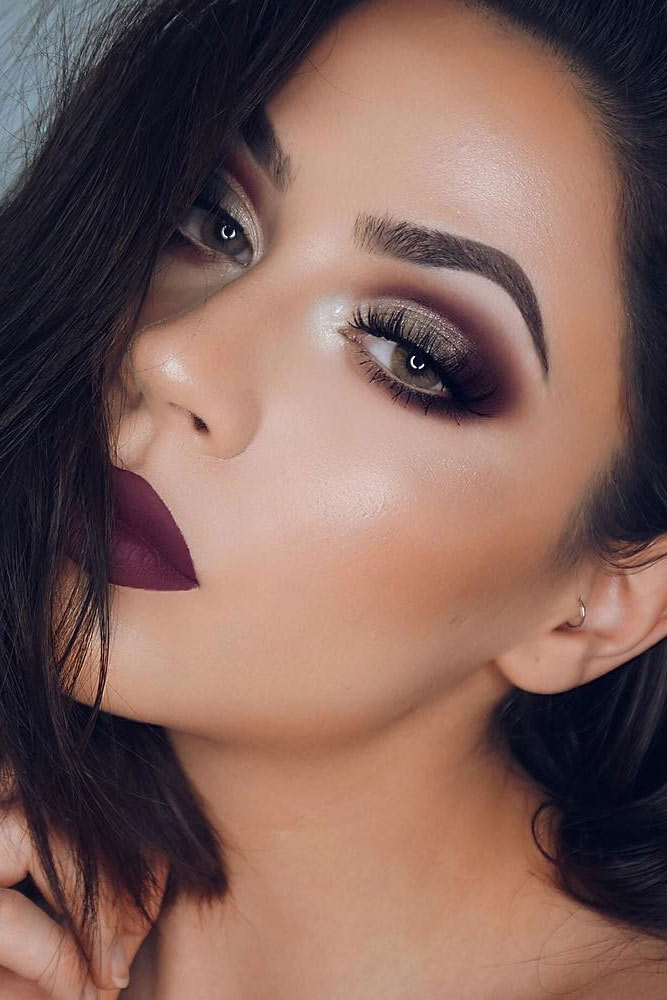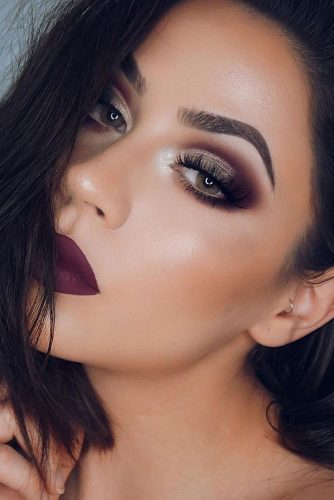 Source: dianamaria_mua via Instagram
Lips: If your eye makeup features the most bright and shiny colors, it's better to opt for a shining pink lip gloss: you can't have too much of brightness. And if you are fond of rather soft smokey, a cherry lipstick is something you need to finish the look.
Amazing Retro Disco Queen Makeup Styles for Your Special Night
Is amaryllis dancing queen your favorite flower?
Exploring local thrift shops is a perfect idea for a date?
Your own girls band is your passion project?
Do Kendall Jenner Solange Knowles inspire you?
Your dream dress style: a fitting dress with with metallic sequins.
If these things describe you best, your prom style is Retro Disco Queen.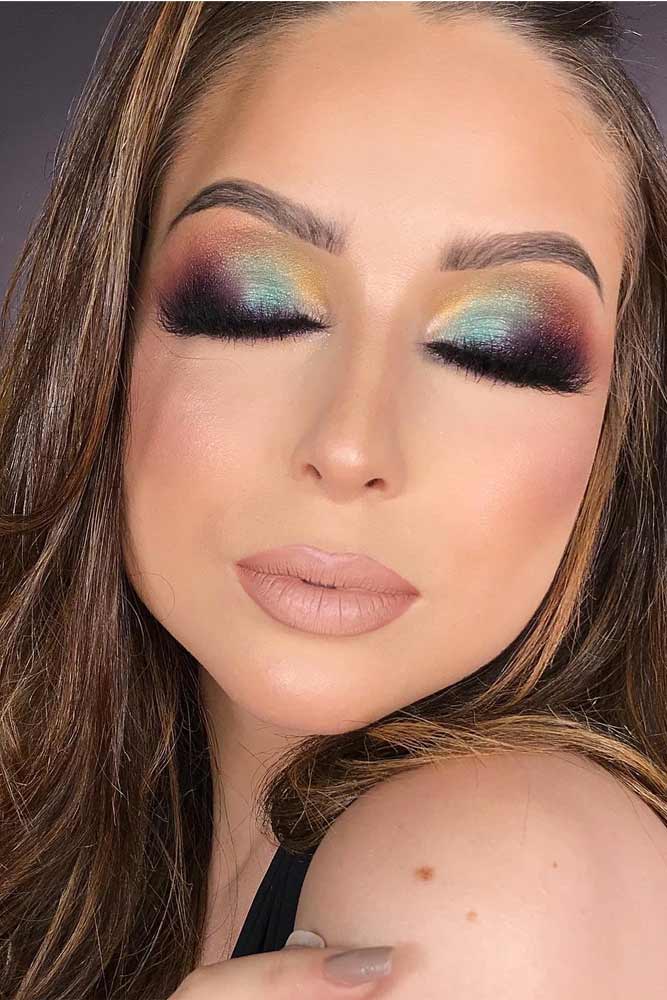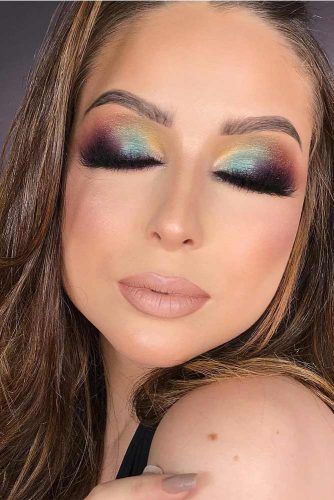 Source: michellypalmamakeup via Instagram
Eyes: Now it's all about sparkles and colors. A look without a shimmer is a look failed, remember? A shimmery taupe base is the best thing for you to start. Then blend some brown shimmer eyeshadow: start from the inner corner, go to the middle and stop at the creases. Don't forget to dust a light shimmer along the inner corners to make your eyes look expressive. Line your lashes with any bright colors you like, and remember: both upper and lower lash lines have to form a massive burst of colors!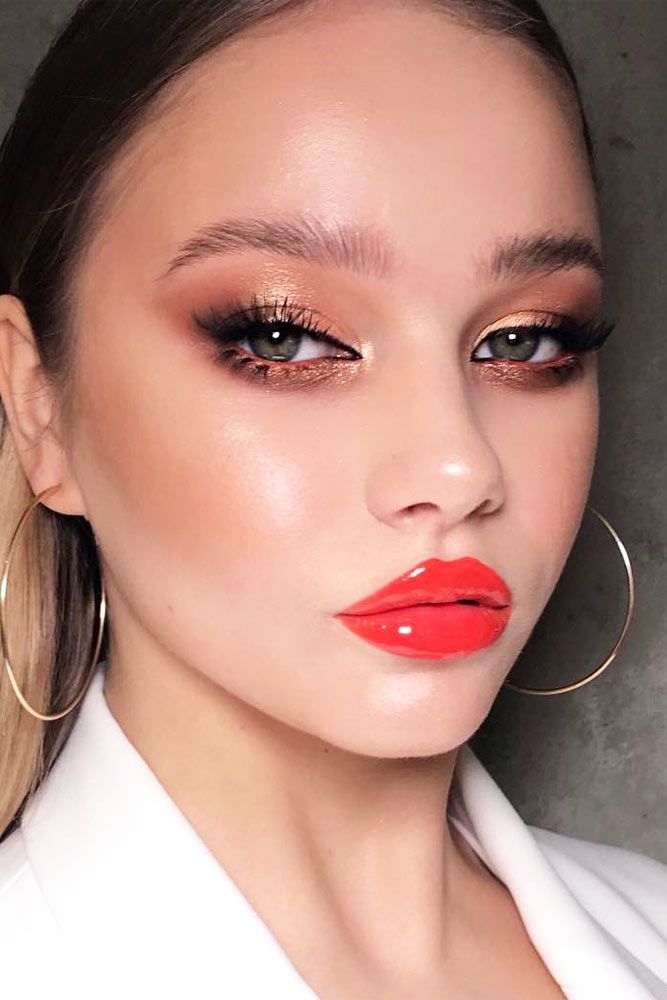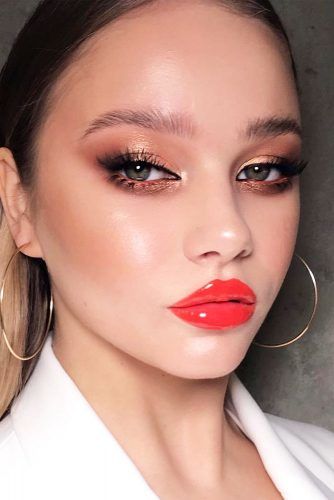 Source: yana_panfilovskaya via Instagram
Face: A retro disco queen never goes to the party without her face contoured and glowing. If you want to make it easy, get yourself a sculpt & highlight product. The darker shade goes to the hollows of your cheekbones and along your jawline. And the highlighting shade must be blended along the high points of your face. Blend everything well, so that you won't see any harsh lines. And that's it!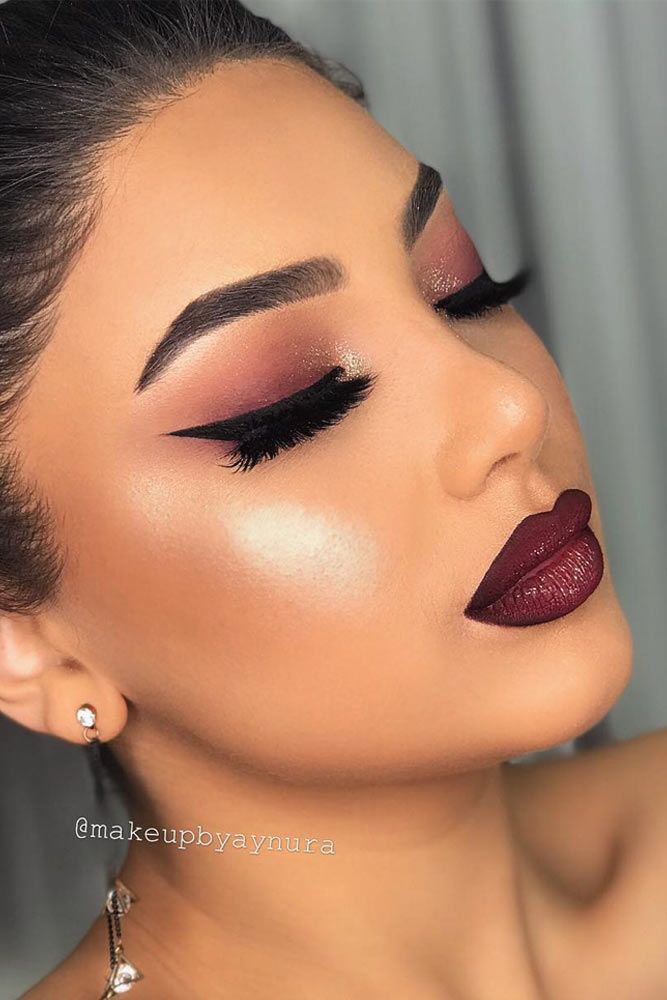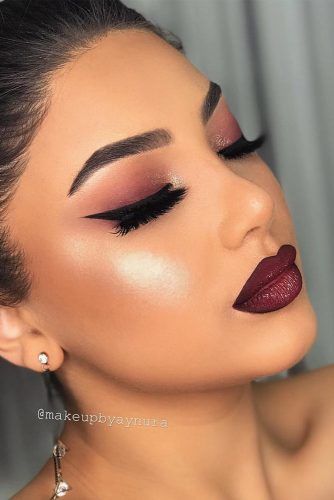 Source: makeupbyaynura via Instagram
Lips: Don't be shy to be noticed, it's your time to go bright! The best thing about this makeup is that whatever lipstick you choose, it will look unbelievable. No limitations, again. But there is only one rule: the brighter the better.
Don't get desperate if this idea is not for you, we still have something that will impress you.
Bohemian Beauty - Ideas To Shine
Is daisy your favorite flower?
You think that a picnic at the park is a good idea for your date?
Your passion project is to run a music festival?
Do Vanessa Hudgens and Dakota Johnson inspire you?
A flowy maxi dress is all you need for an ideal look?
Well, seems like Bohemian Beauty makeup is the best for you. Still not matched with a style? Go on reading!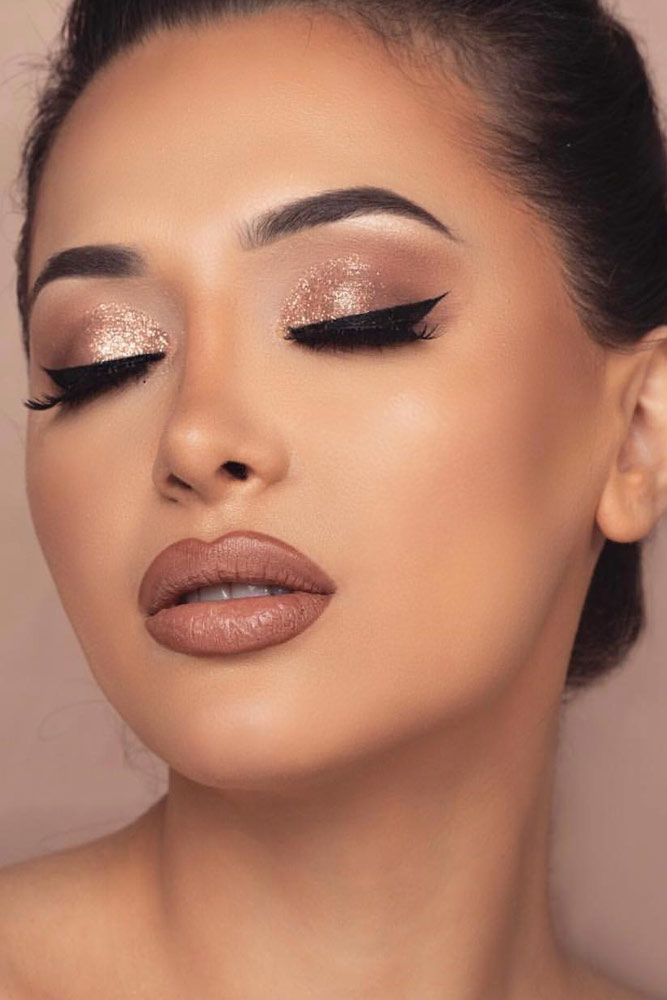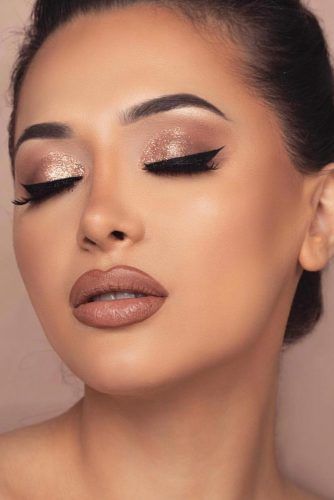 Source: makeupbyaynura via Instagram
Eyes: Those who are into gold makeup patterns, it's time for you to shine! Put on gold or rose gold eyeshadow over the eyelid and add a darker accent to your crease. To enhance the beauty of colors layer on a black mascara on your lashes.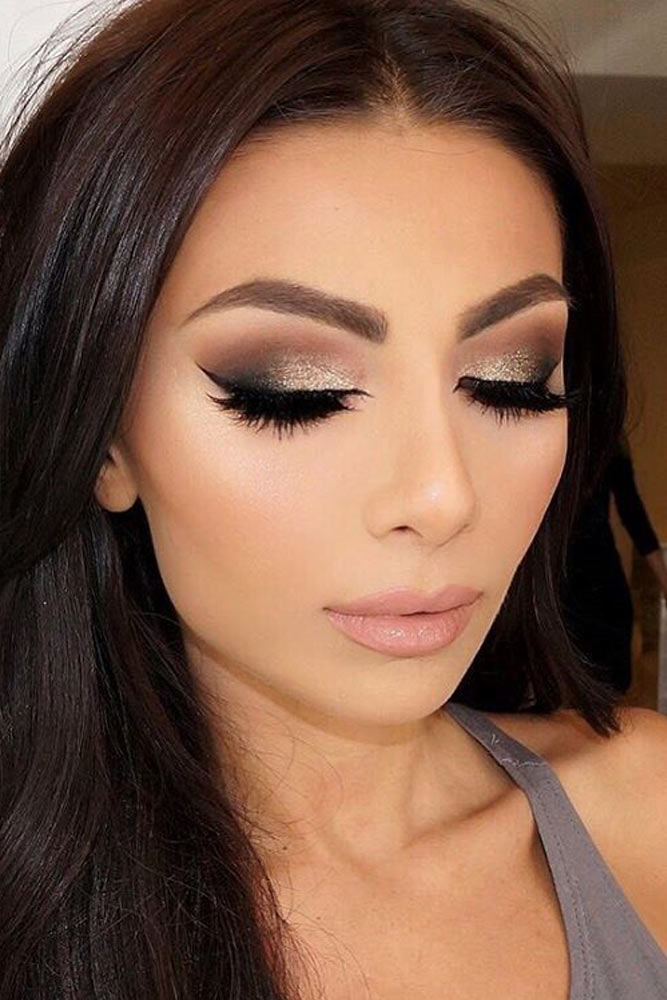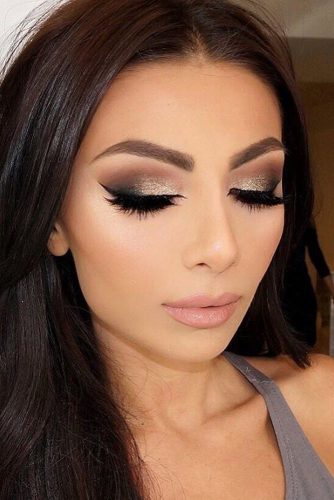 Source:vanitymakeup via Instagram
Face: Use your favorite BB cream to make your skin look glowing. For a better effect, apply some pale pink brush and finish everything with the highlighter. It's very simple and cute at the same time, just give it a try.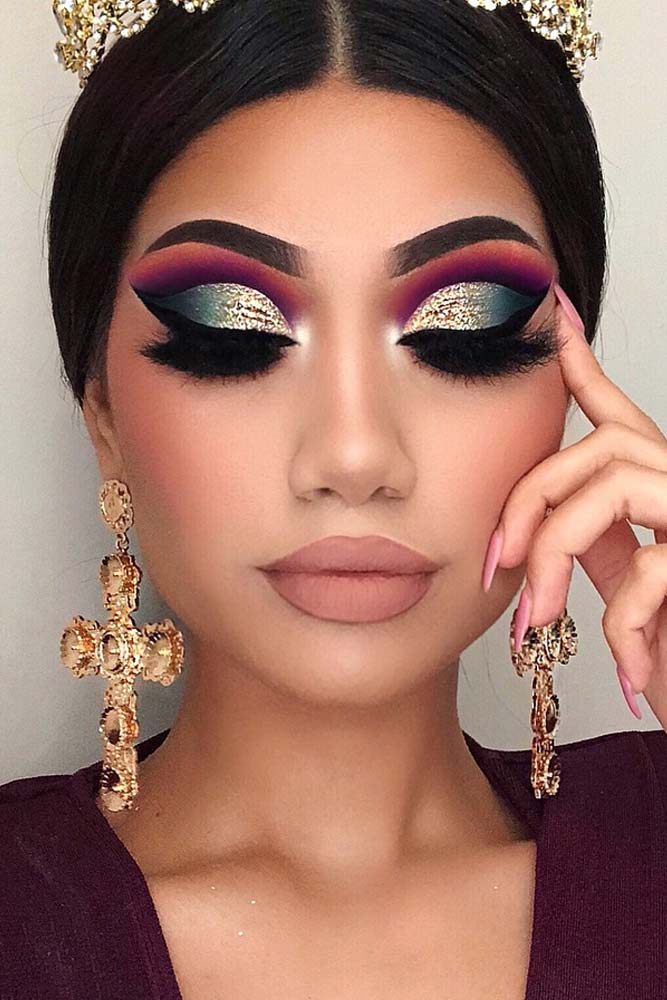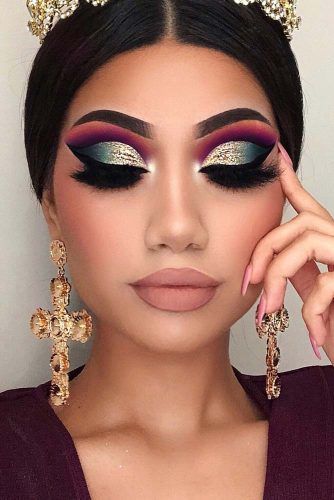 Source: makeupbyalinna via Instagram
Lips: Your lips deserve naturalness. Pick a lip shade that is slightly darker than your natural lip color to impress everyone with a really warm makeup look.
Classic Chic Makeup Looks For Prom Night
Your favorite flower is the red rose, right?
Don't you think that getting mani and pedis with your best friend is even better than dates?
Your passion project is to increase the confidence in girl teens?
Elle Fanning and Emma Roberts are your role models?
Your dream dress style is feminine and sophisticated?
If so, your style is Classic Chic.
But if it's not to your taste, get prepared for the next self-check!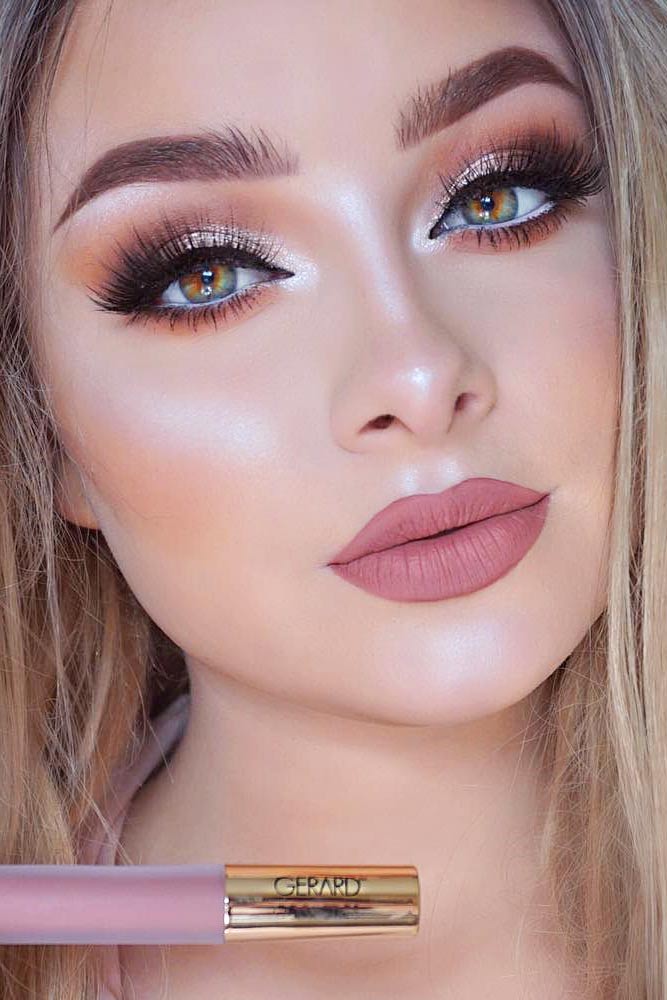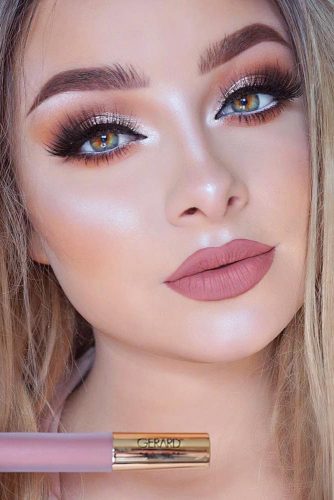 Source: jessicarose_makeup via Instagram
Eyes
: Find the sweetest, the warmest tones in your palette and make a soft smokey. To enrich your eye makeup, add some chocolate shade all over the eyelids. You can also sweep a bit under your lower lashes. Make your eyebrow be noticed with a cream highlighter. The last step to a classic chic makeup is to add a liquid black liner. Make sure that your brows are defined enough, as your brows is the most stand-out part of your makeup.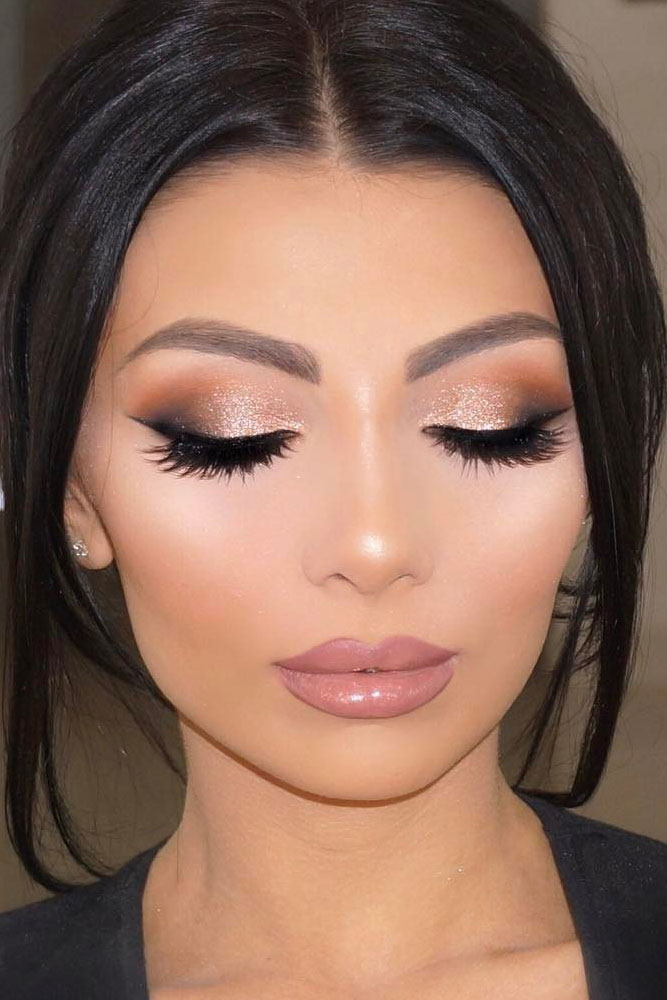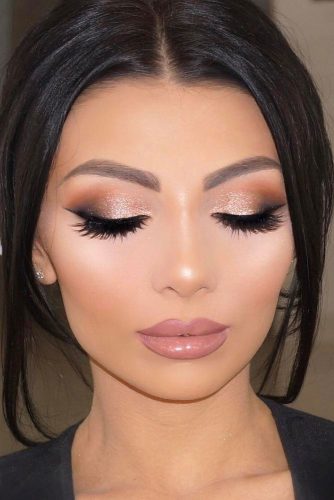 Source: vanitymakeup via Instagram
Face
: If you seek a buildable coverage, it's time to try out a liquid foundation. Use your sponge and tap the foundation just where you need it. Then, the highlighter again: the tops of your cheekbones should glow. Finish your evening look with a
bronzer
and get ready to catch lots of glances.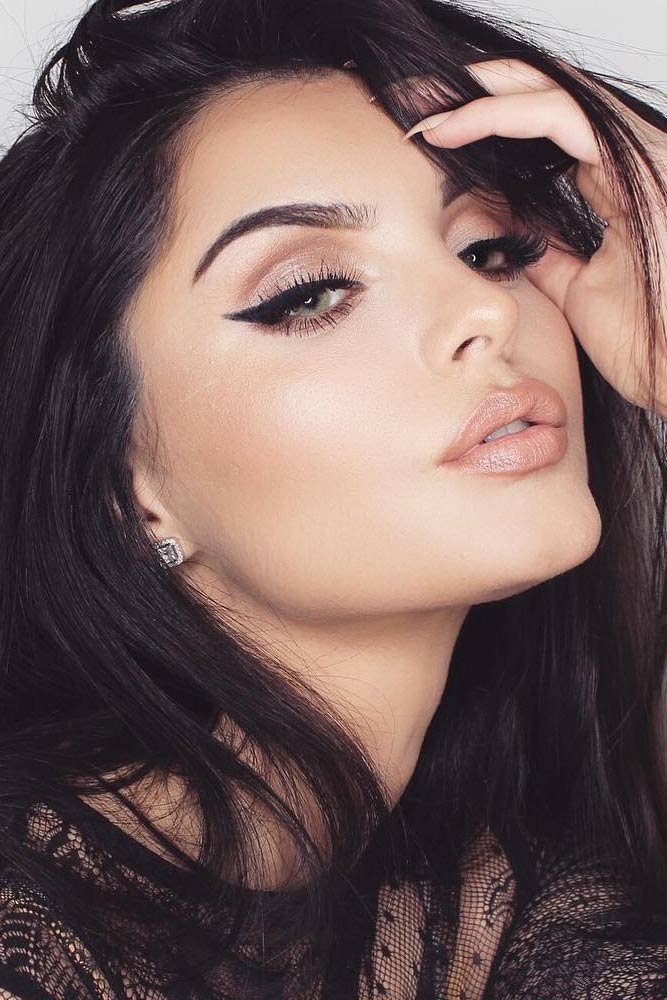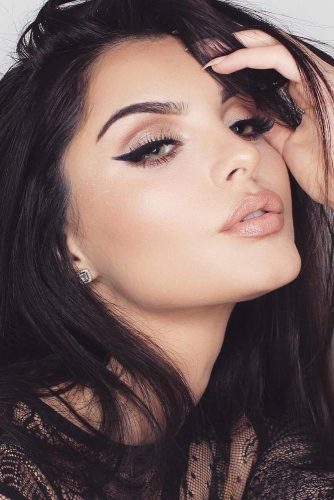 Source: evonwahab via Instagram
Lips
: Here come the nude colors. This look needs something neutral, so we recommend you to go for a nude lipstick.
Edgy Elegance Makeup Ideas For Prom Night
The black dahlia is your favorite flower?
Going out to listen a new underground band is a perfect date for you?
Online gallery for modern artists is your passion project?
Lorde and Taylor Momsen are your muses?
You feel that the all black look best reveal your personality?
If you feel that you are positive with these answers, congratulations! Edgy Elegance is your prom style.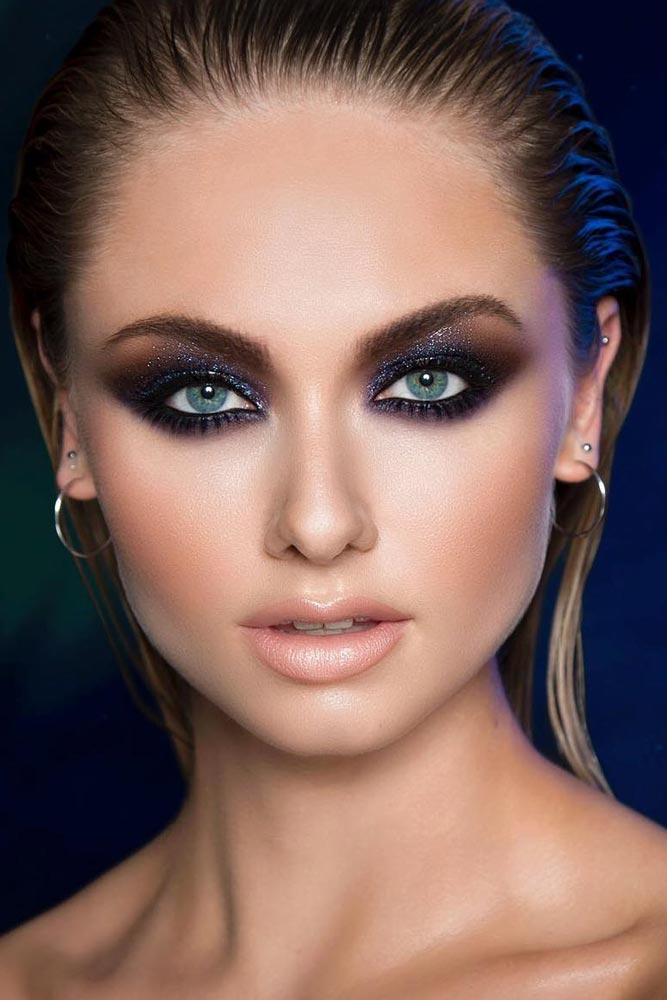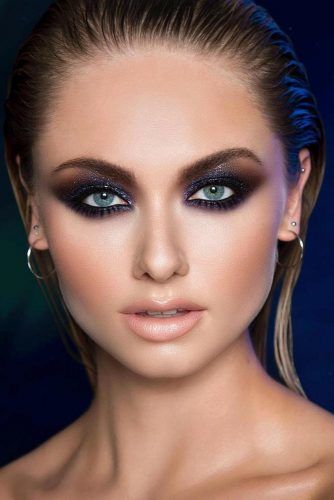 Source: jordanliberty via Instagram
Eyes: Reveal your elegance in a natural way: apply some nude eyeshadow all over the lid and add some shimmer. There is always a place for black liner, don't forget about it. If it seems to you that you need some more volume, mascara will be there for you.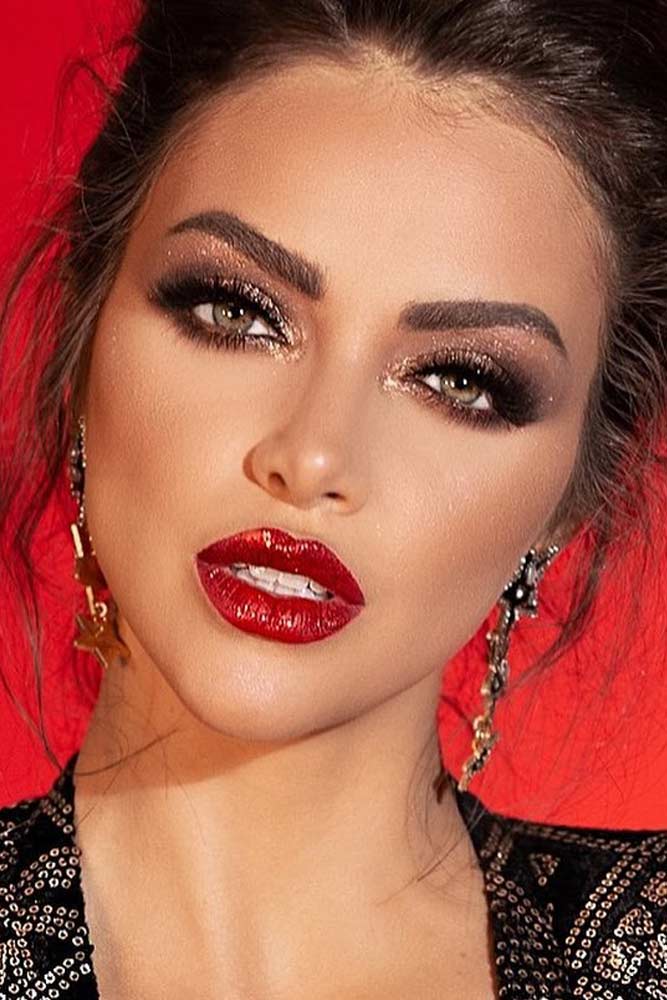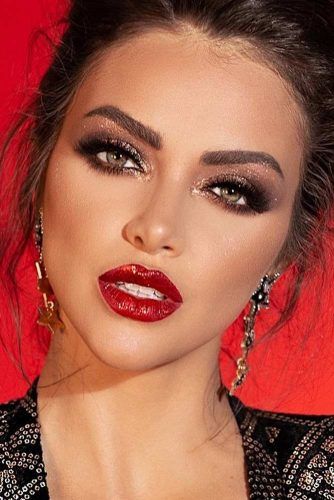 Source: heldermarucci via Instagram
Face: Let your skin glow this night! Apply highlighter without foundation to make your face look silky.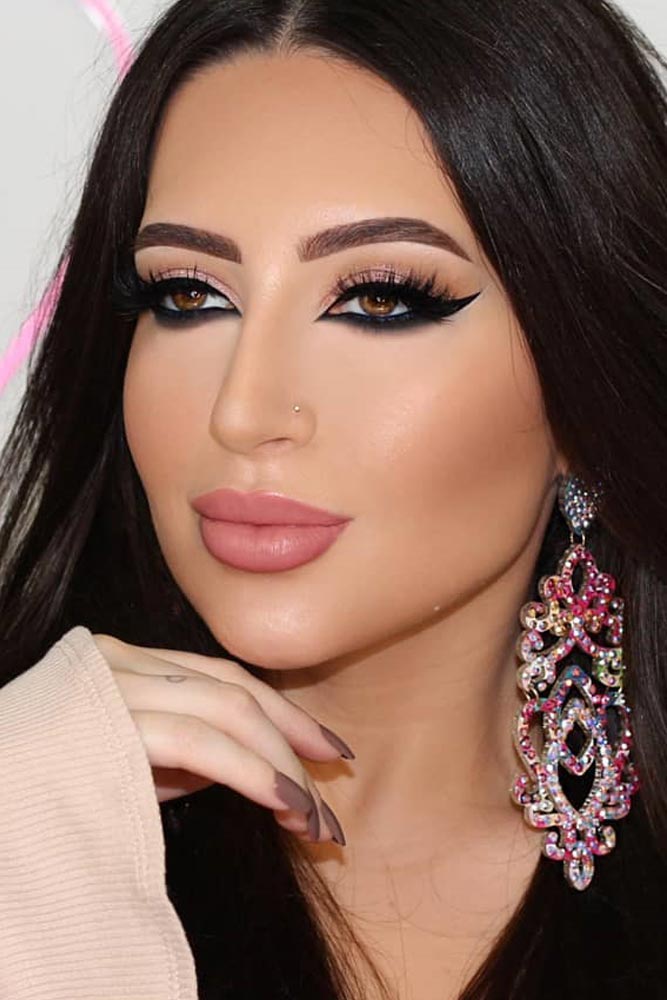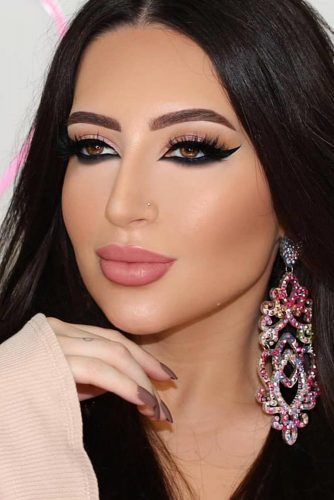 Source: melissasamways via Instagram
Lips: Saturation is your key to a flawless look. If you have a "darker than dark" lipstick, this is exactly what you need. For a more precise look, lining your lips with a matching color will give you the desired effect.
Charming Makeup Ideas For Prom Celebration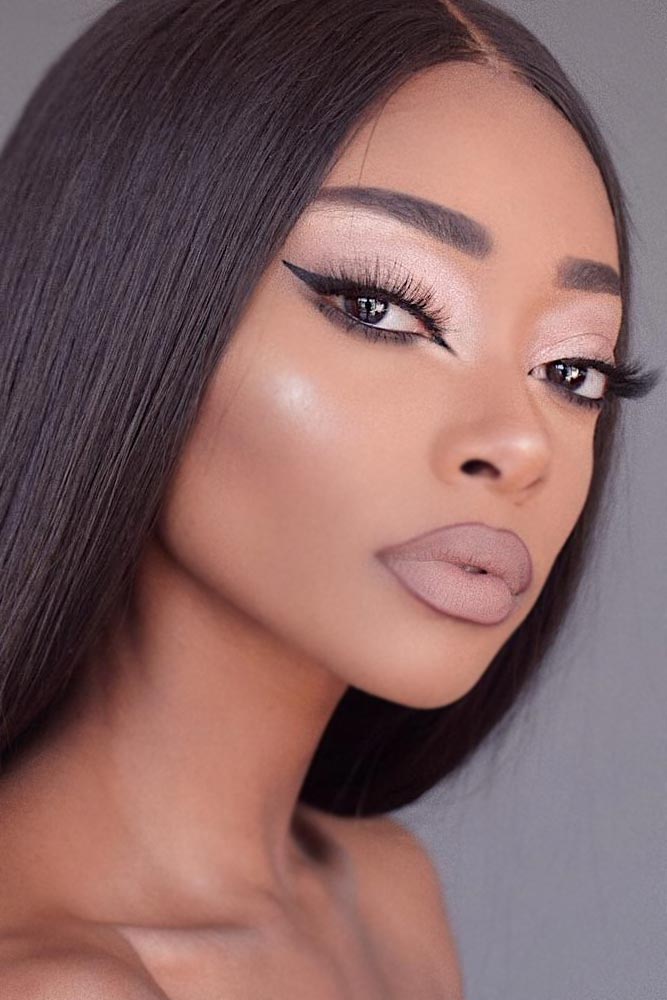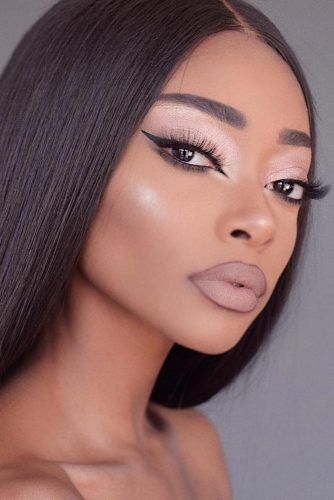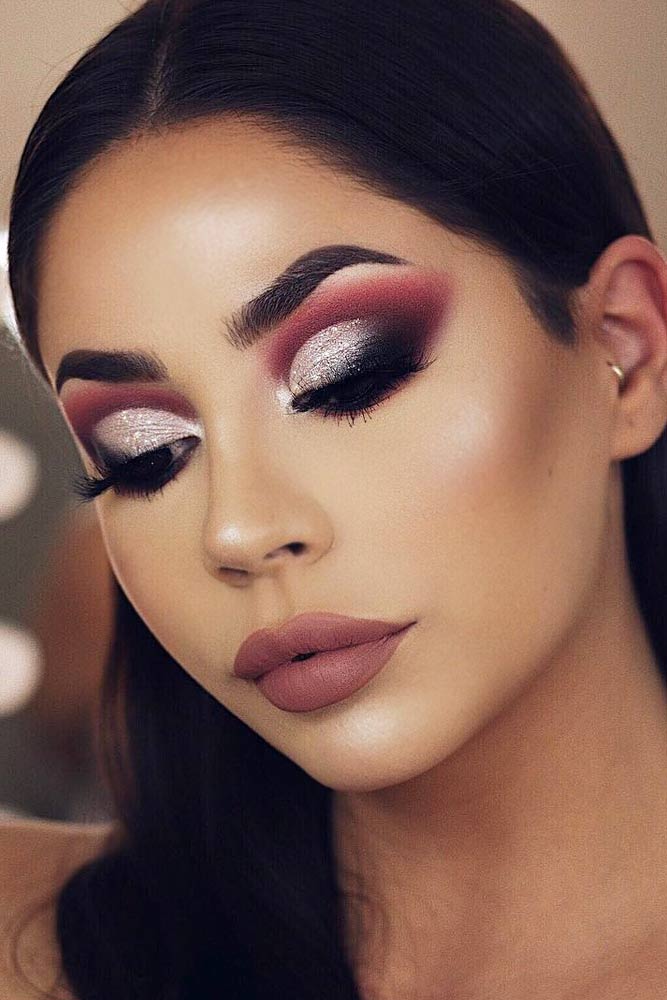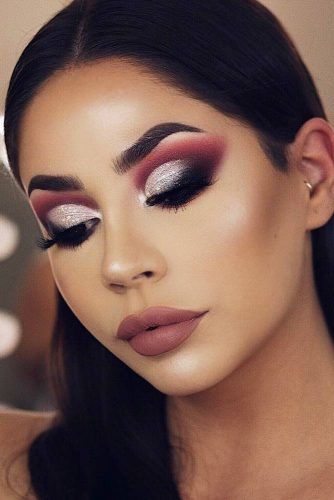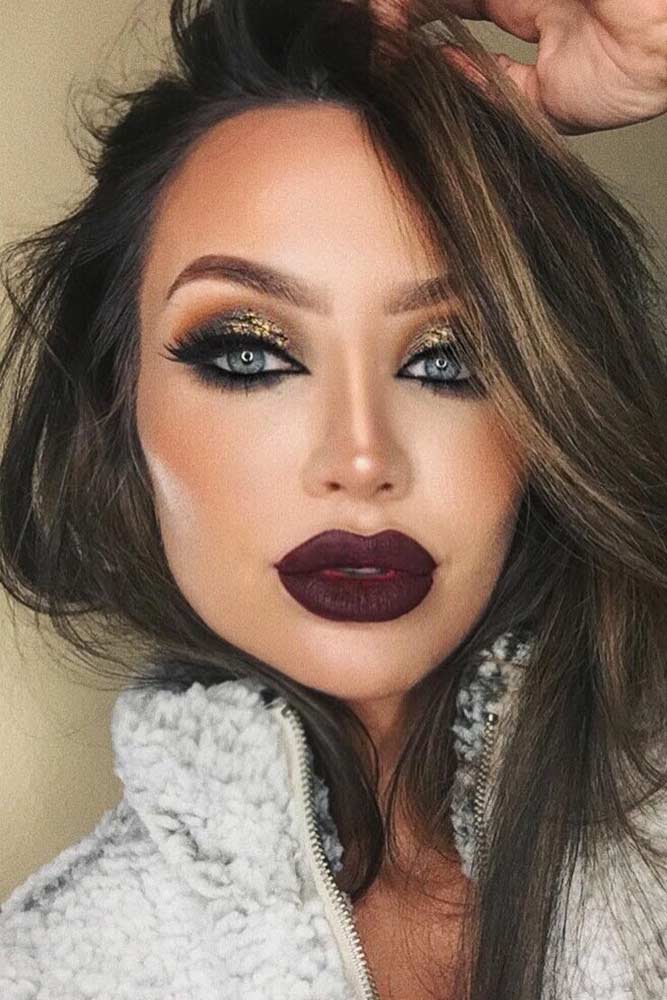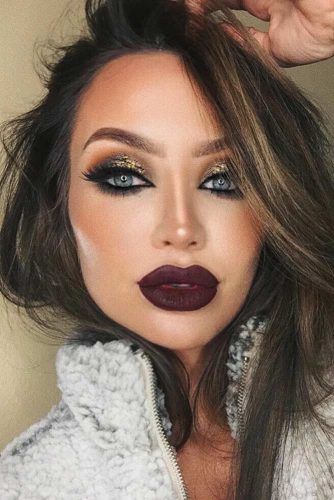 Source: nyane via Instagram, dianamaria_mua via Instagram, stephanieabsher via Instagram
Prom makeup is an important component of your ravishing look when it comes to the occasion, we all know that. Yet, it tends to be closer to the end in the list of your priorities. Worry not! No matter if you decide it to be classy or extraordinary, we always have something in store for you. What is more, if there is anyone who knows everything about prom and the freshest trends – that would be us!
Prom Eye Makeup Ideas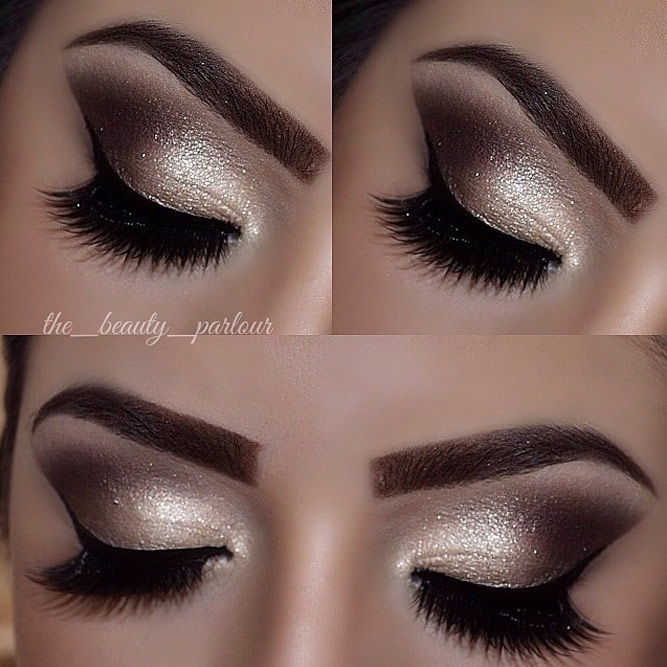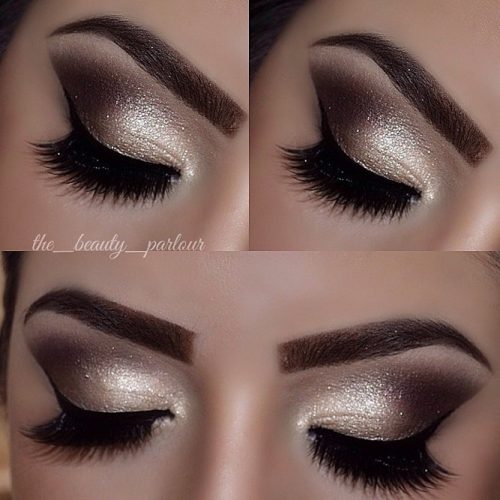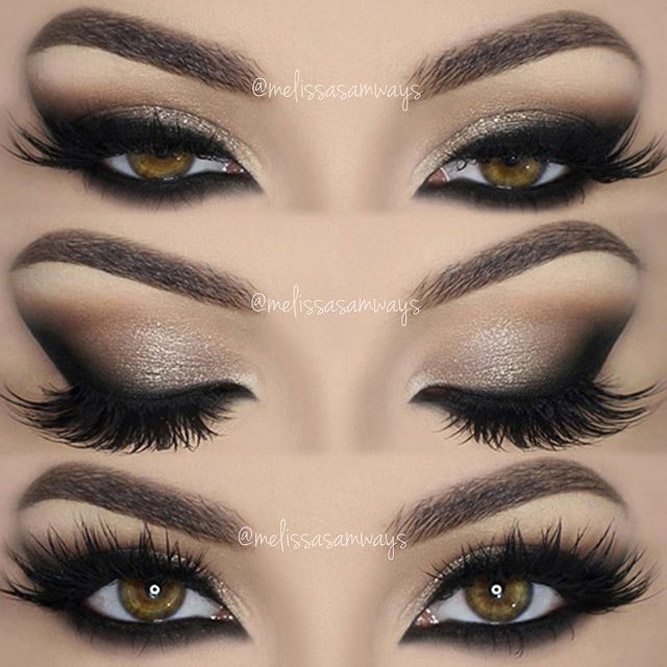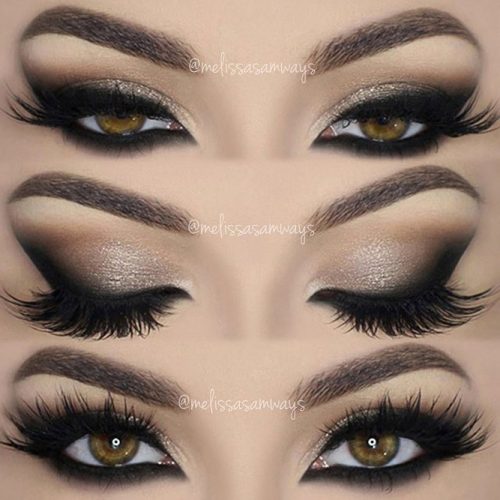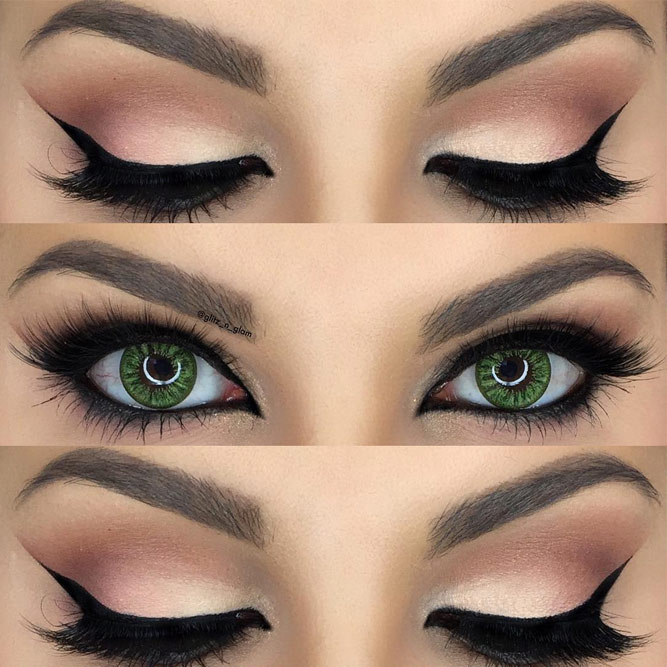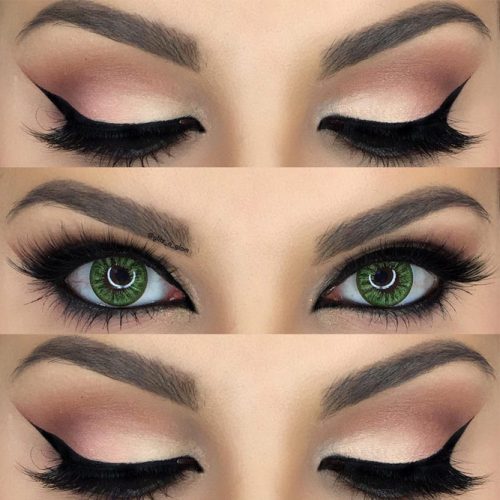 Source: the_beauty_parlour via Instagram, melissasamways via Instagram, glitz_n_glam via Instagram
Well, each option has its pros and cons. Hiring a professional makeup artist might be a bit costly, that is true. However, who says that buying all those long-lasting beauty products is cheap?
Stunning Eyes Makeup Ideas For Party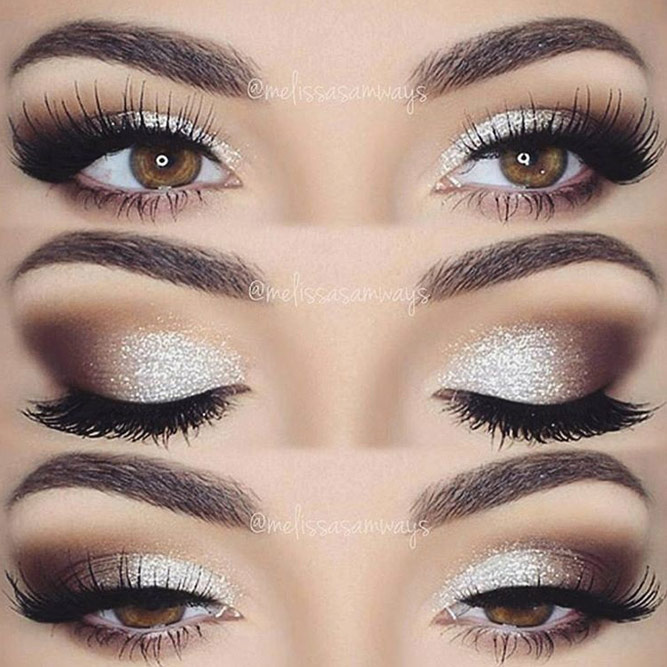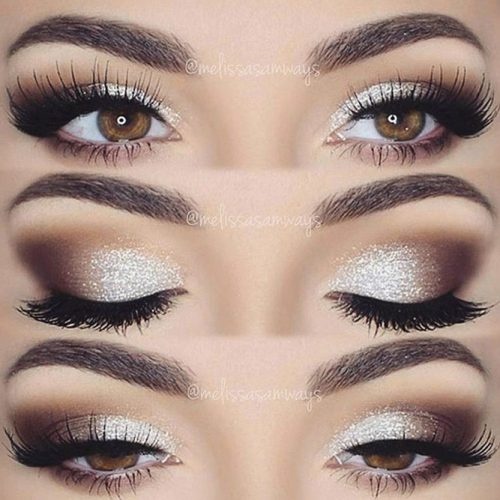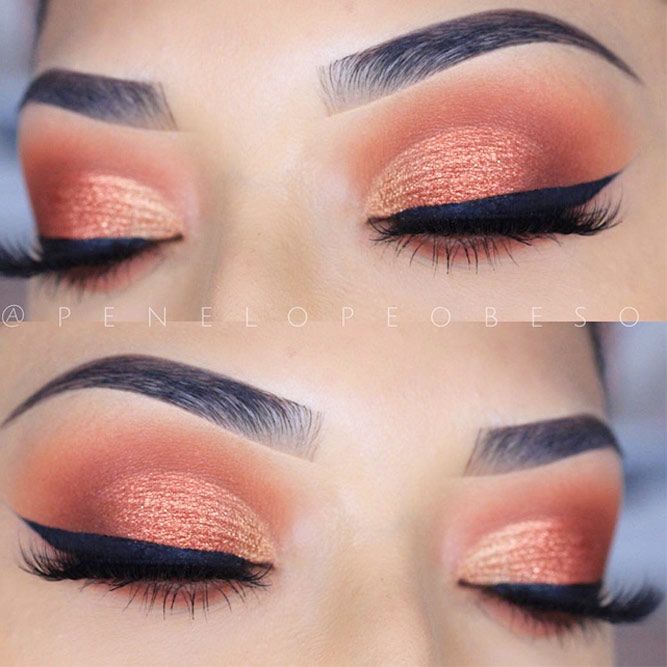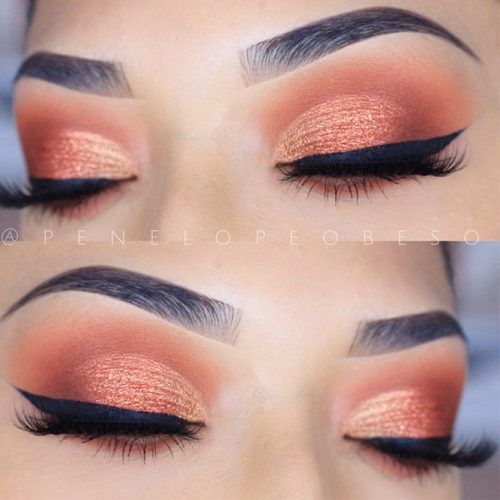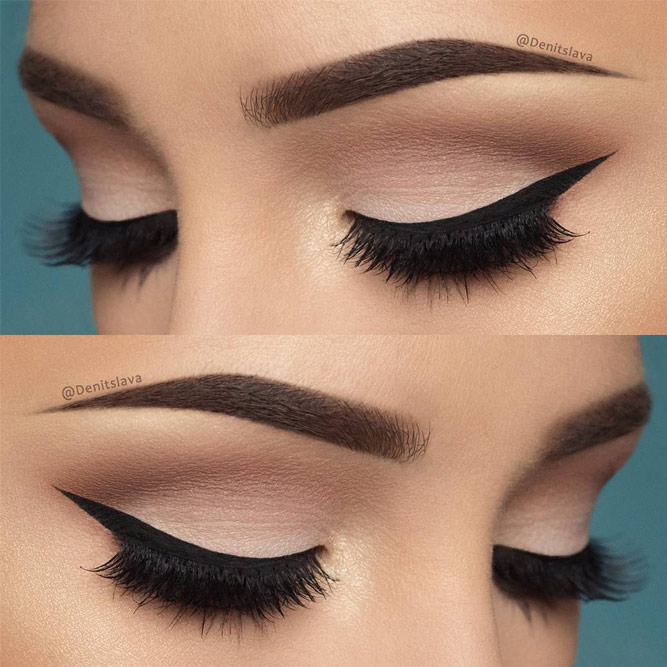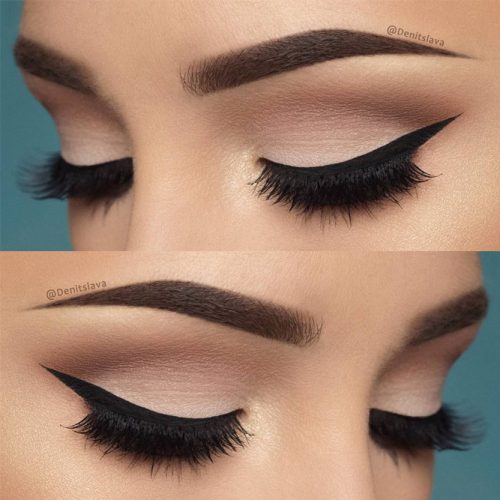 Source: melissasamways via Instagram, penelopeobeso via Instagram, denitslava via Instagram
And as you can notice, our makeup ideas are to any lady's taste. So, now your only task is to see through all these gorgeous looks, choose the one you truly love, and then try to recreate it.
Amazing Prom Makeup Looks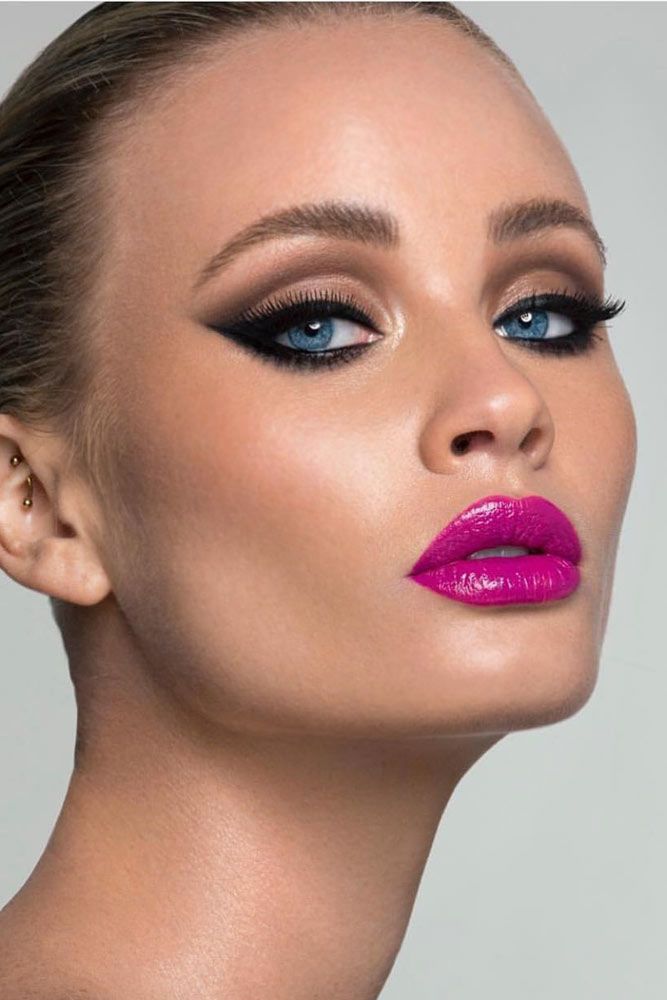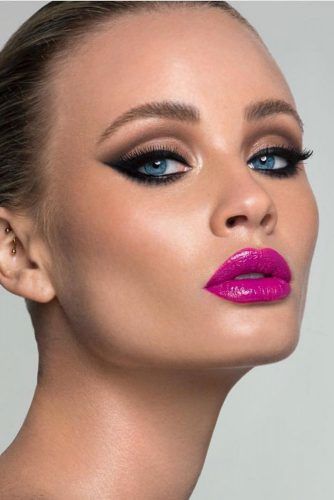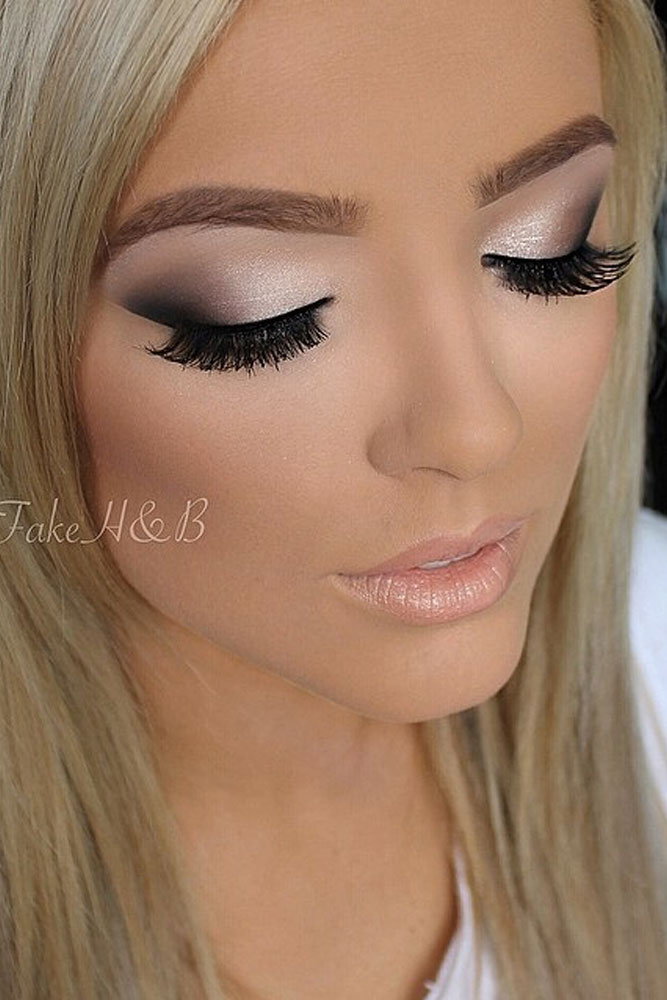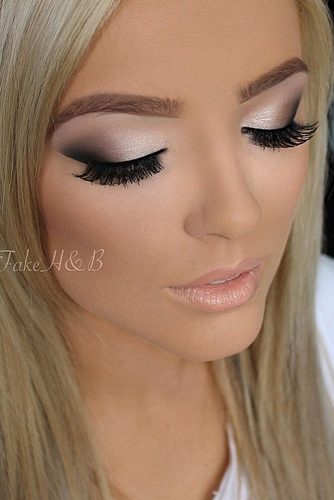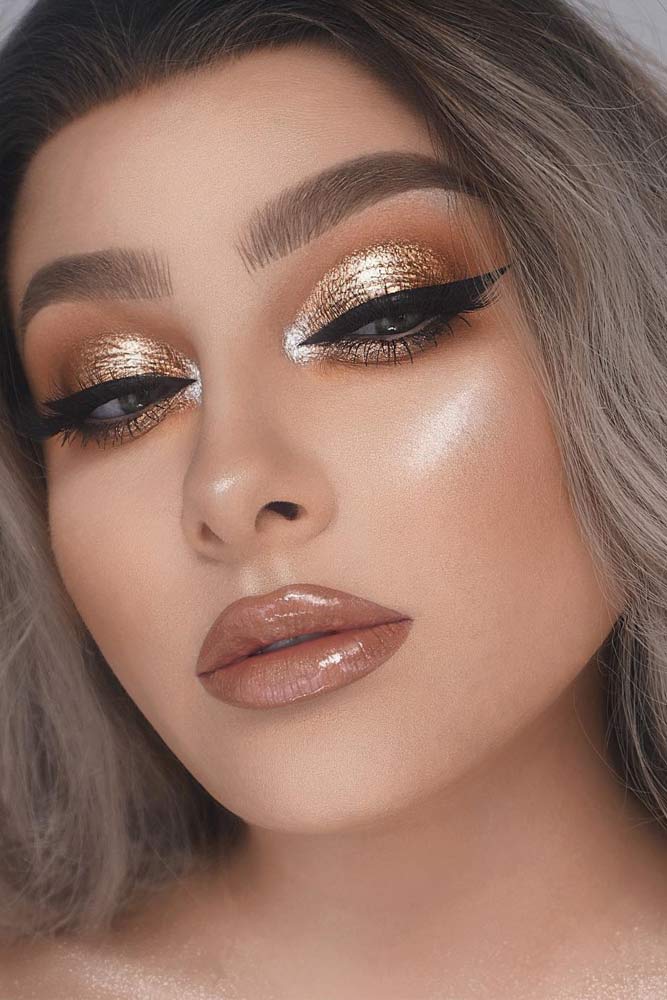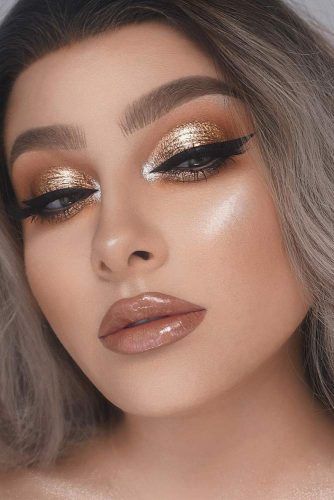 Source: jordanliberty via Instagram, naturallyfake via Instagram, jessicarose_makeup via Instagram
We hope that now you know how you would like to look this day. Never forget that you are special, always add something new to your style, don't be afraid of experiments and your prom night will be just unforgettable.
Incredible Beautiful Eye Makeup Ideas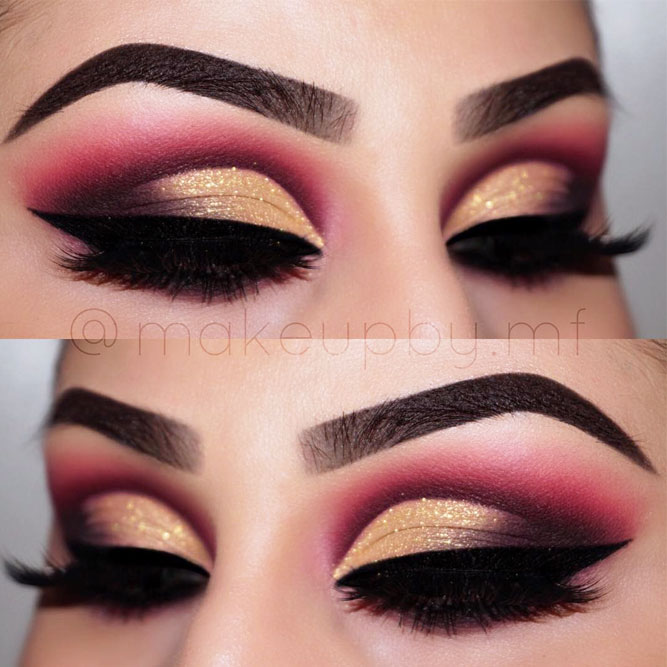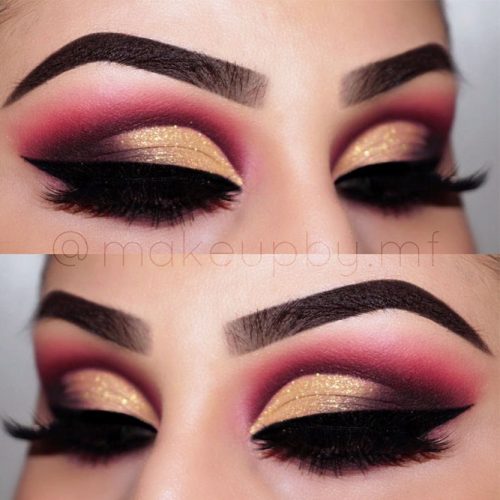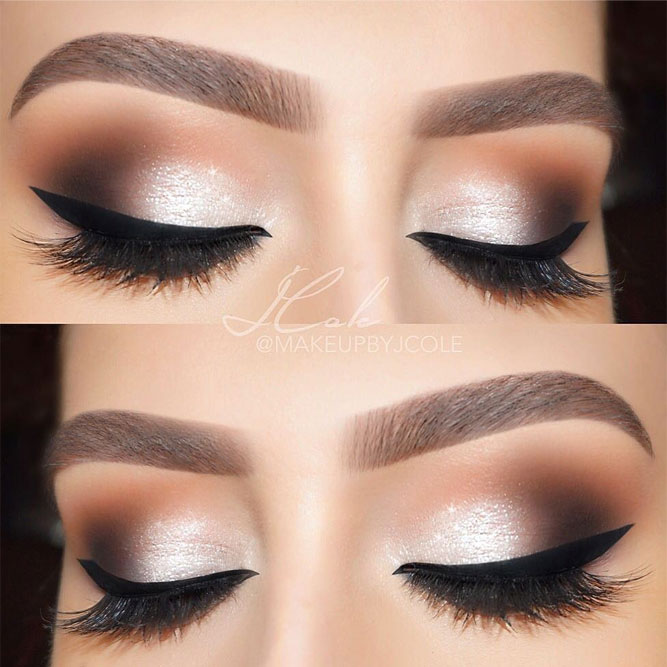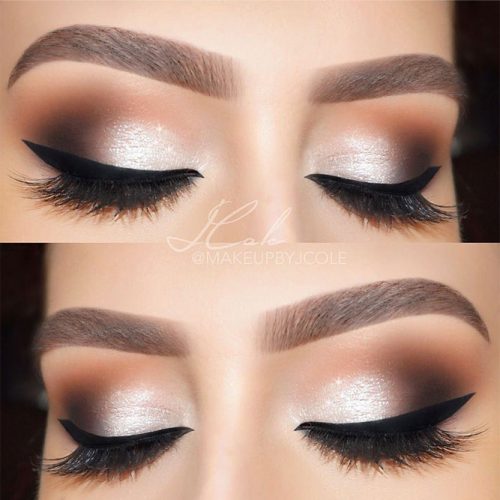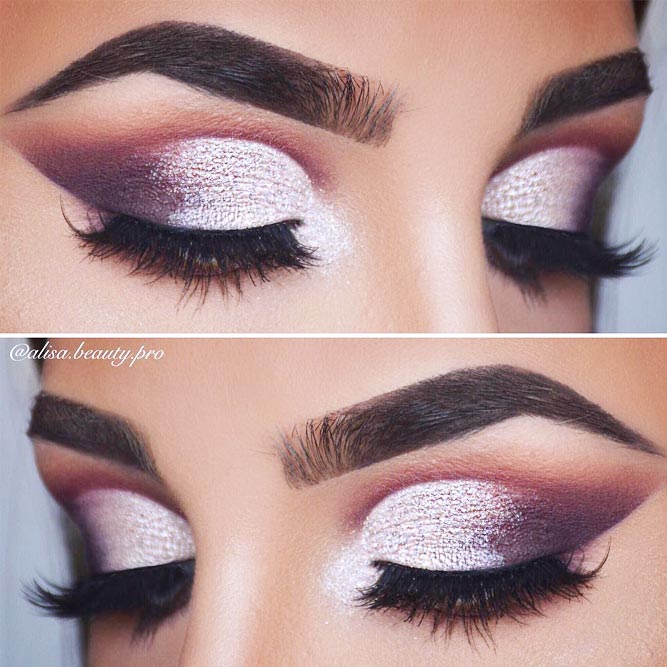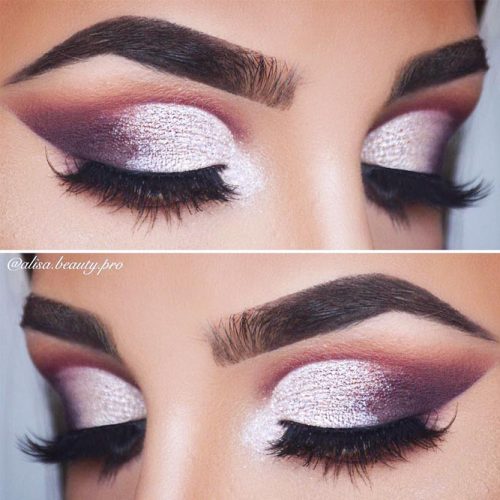 Source: makeupby.mf via Instagram, makeupbyjcole via Instagram, alisa.beauty.pro via Instagram
Prom makeup is one of the first major challenges of the beauty world that is waiting for you soon. But don't worry, as we are here to help you. See our makeup ideas for such a significant event as prom to go as smoothly as possible.
Cute Prom Eyes Makeup Ideas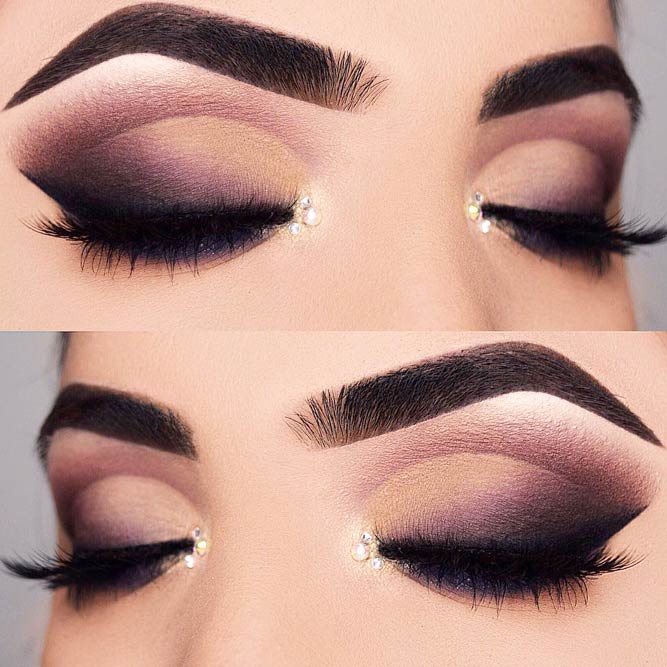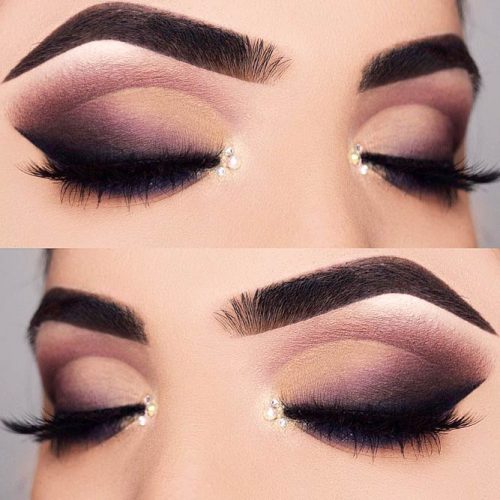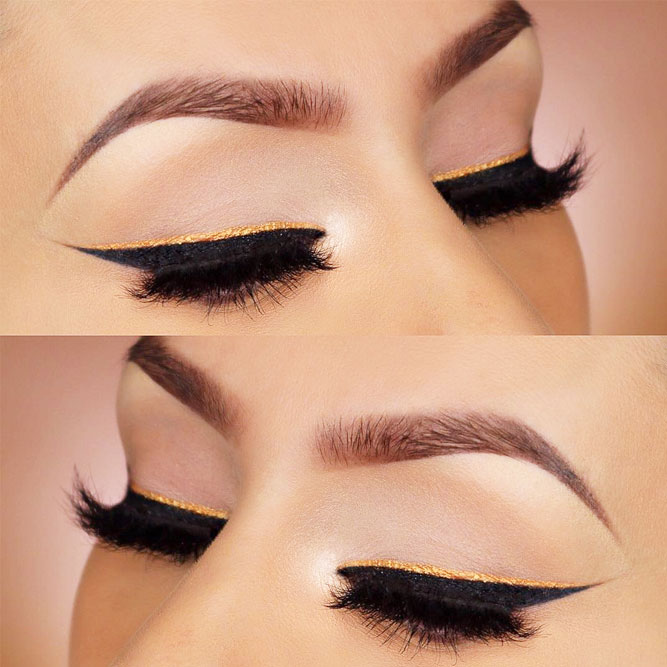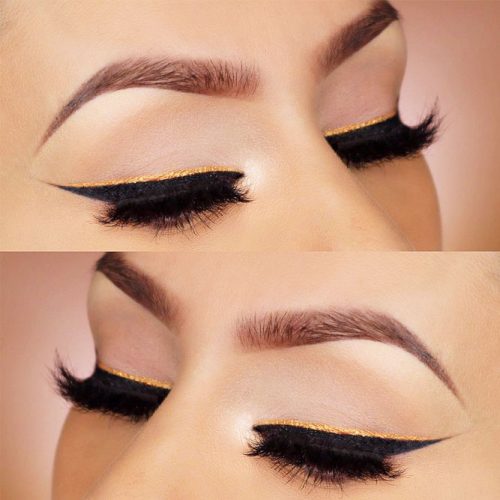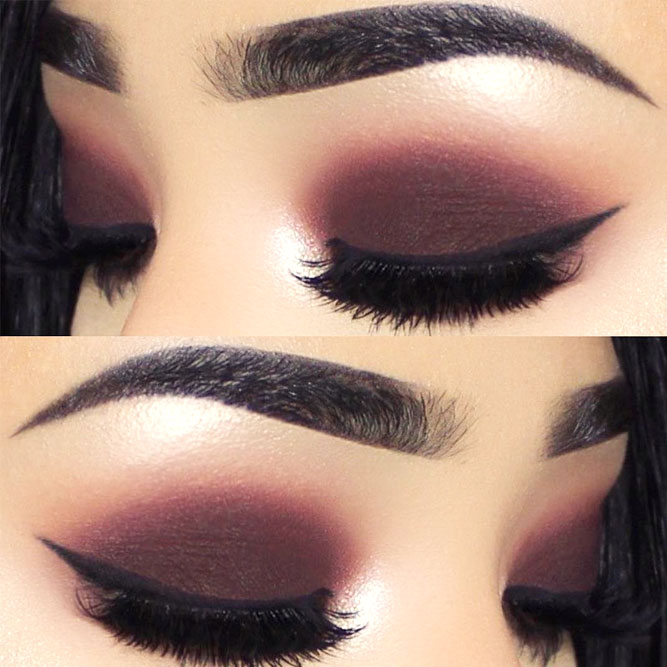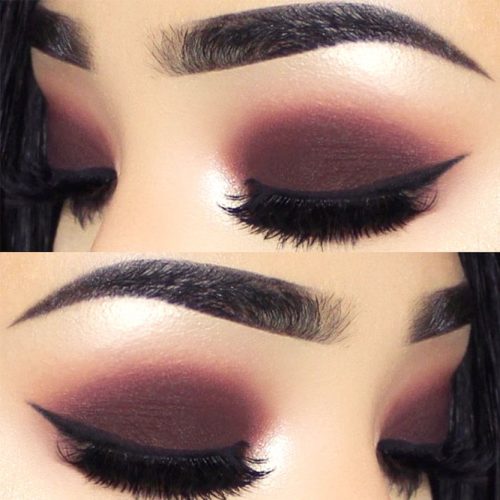 Source: shivangi.11 via Instagram, c_flower via Instagram, vemakeup713 via Instagram
There is a huge number of variations of homecoming makeup. Some ladies opt for bright colors, some are crazy about glitter, while others prefer the looks that are sweet and simple.
Soft, Natural Look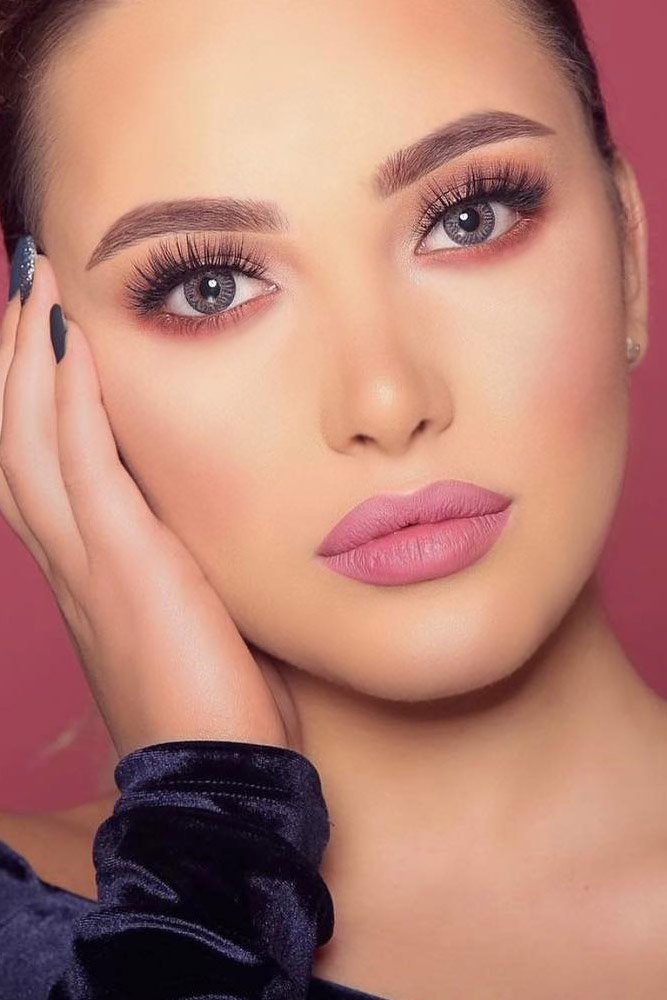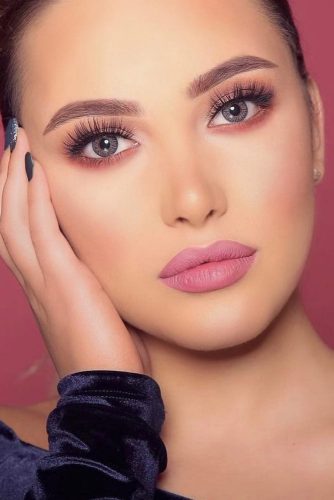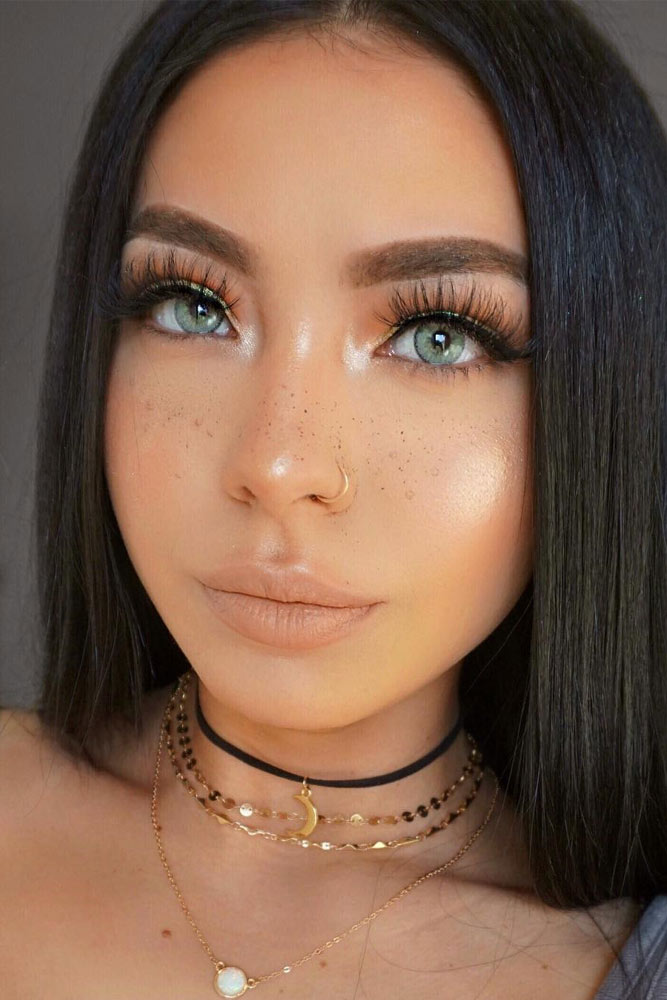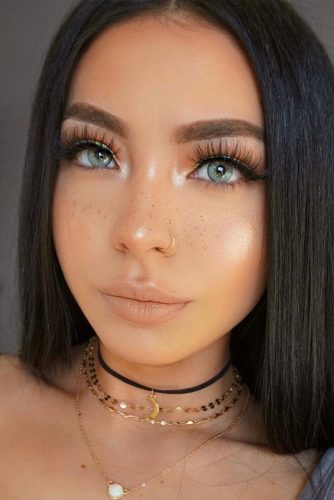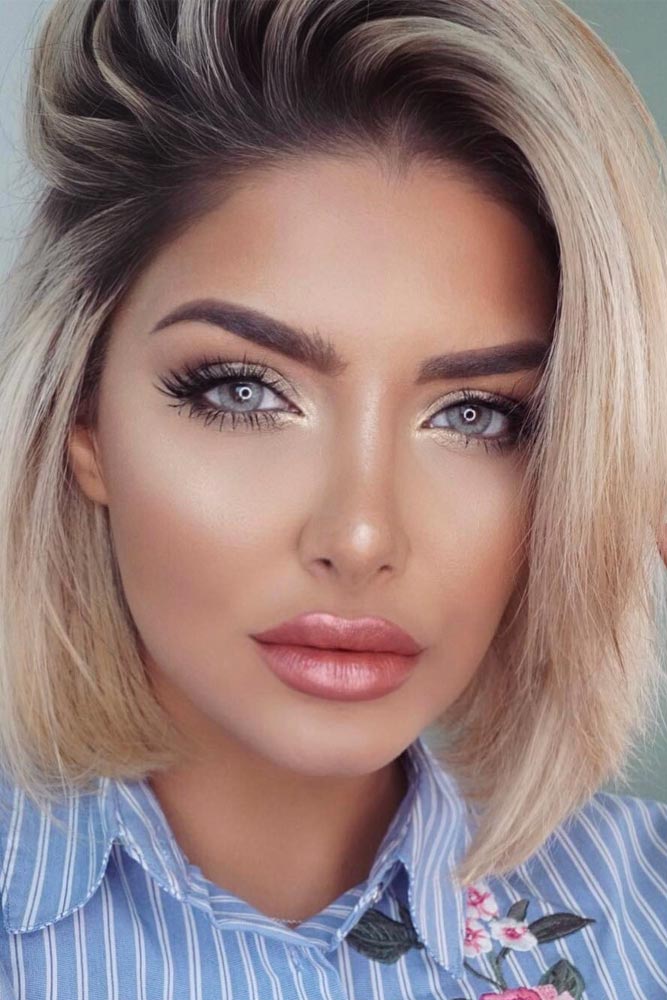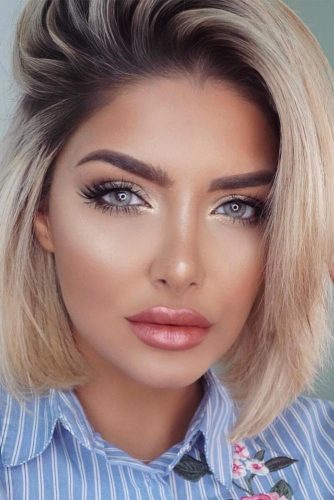 Source: makeupbylara via Instagram, maryliascott via Instagram, sheidafashionista via Instagram
From the limo to the dress to your
eye makeup
, you want to be certain that every little detail is perfect! Prom is probably the single most important night of your high school career, other than graduation, so prepare thoroughly. We have put together a few festive makeup suggestions from
smokey eye
to fairy tale makeup so that you could achieve the look you have been dreaming of for the big night. These prom makeup looks can be easily adapted to match your dress as well as the color and shape of your eye. Even if you are totally adept at doing your own make-up, you can easily achieve perfection with these glamorous eye makeup tips!
If you do not normally wear a lot of makeup, don't worry, you don't have to go overboard on prom night. You just need to play up your natural beauty and still feel comfortable. The best choice for you is this elegant but natural look with neutral eyes, soft luscious lips and clean skin. This look is sweet and demure and will go well with any dress color or theme.
Smokey Eyes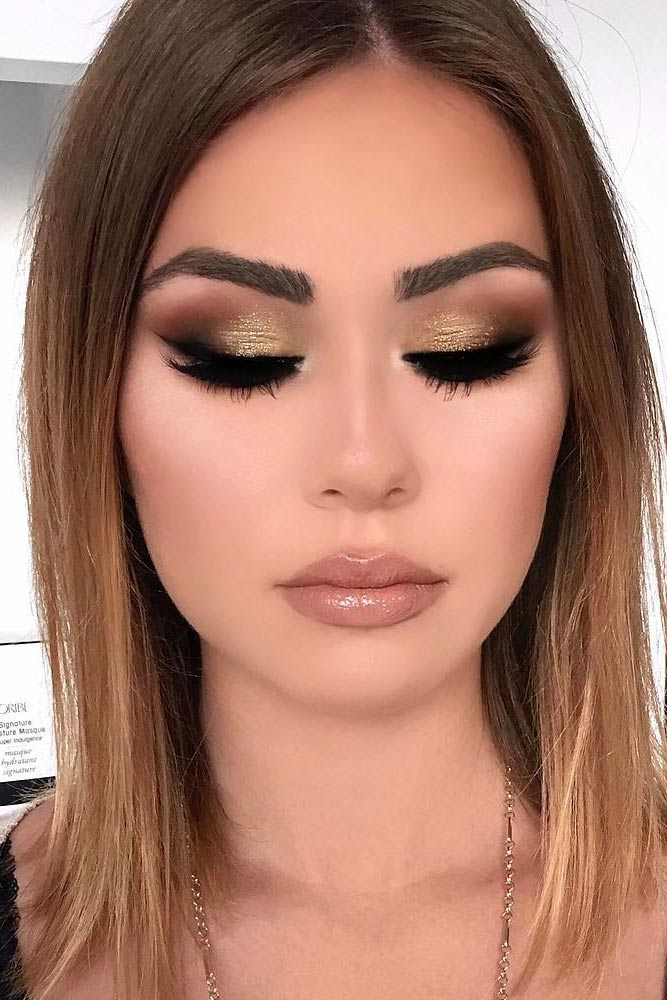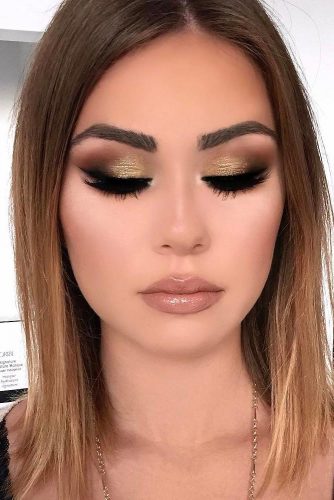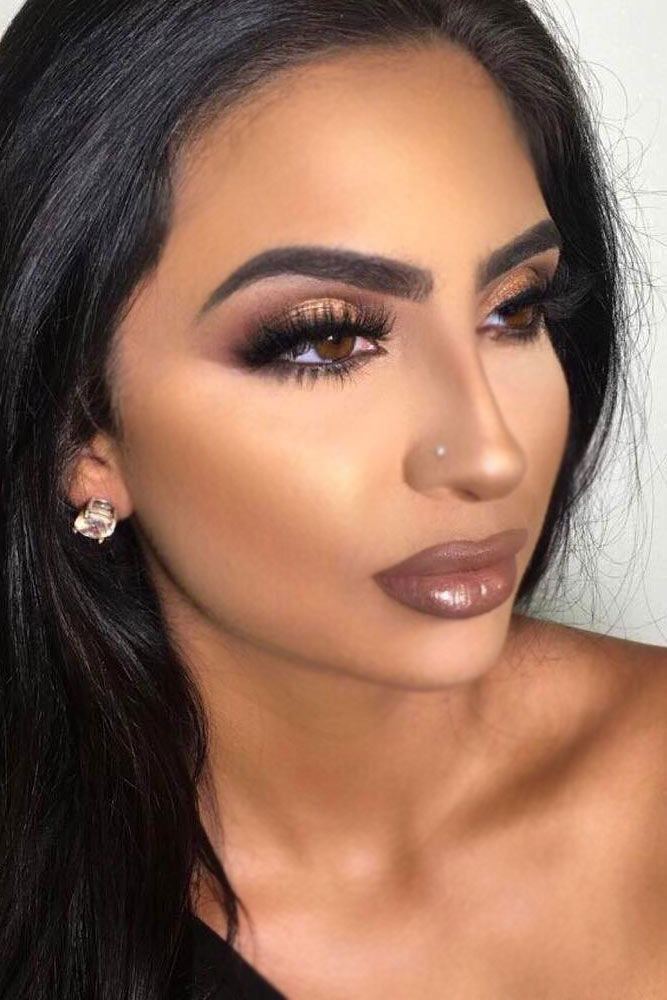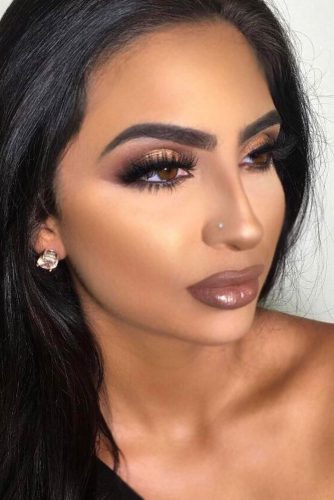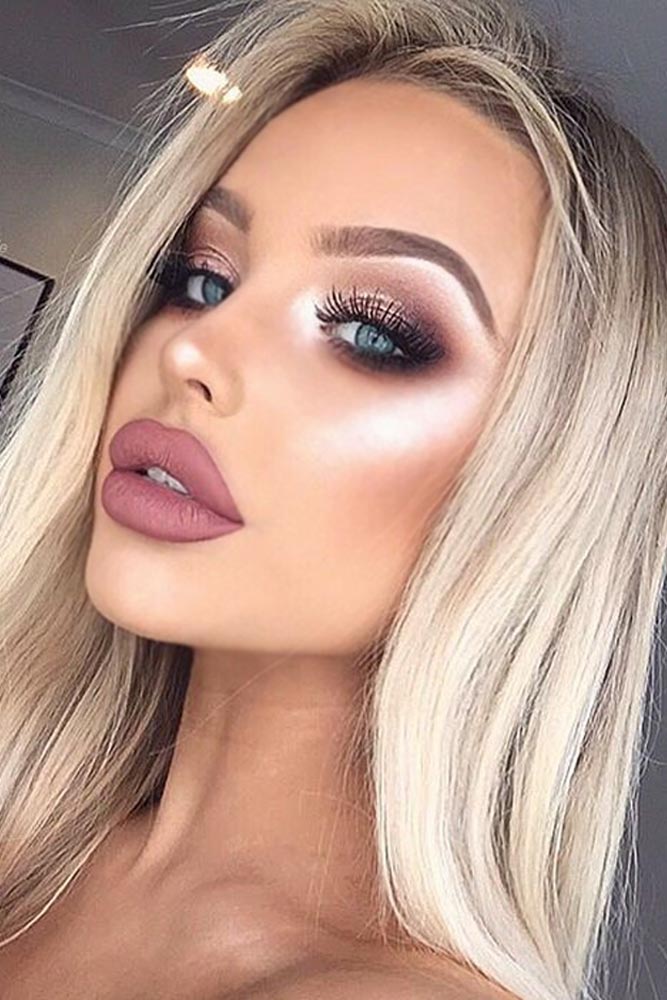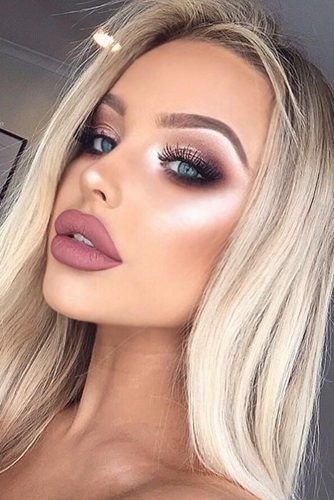 Source: vanitymakeup via Instagram, sadiaslayy via Instagram, bybrookelle via Instagram
Smokey eyes are one of the most popular makeup styles today. If you are worried that you will look like a panda or a zombie instead of getting a sultry effect, then check out one of the many helpful videos on YouTube. A sultry smokey eye look is easier to achieve than you would think. Also, it will go with any dress color. The best part is that it nicely compliments any eye shape and color! If you want to look like a vampy vixen, smokey eye makeup is the key!
Glam Girl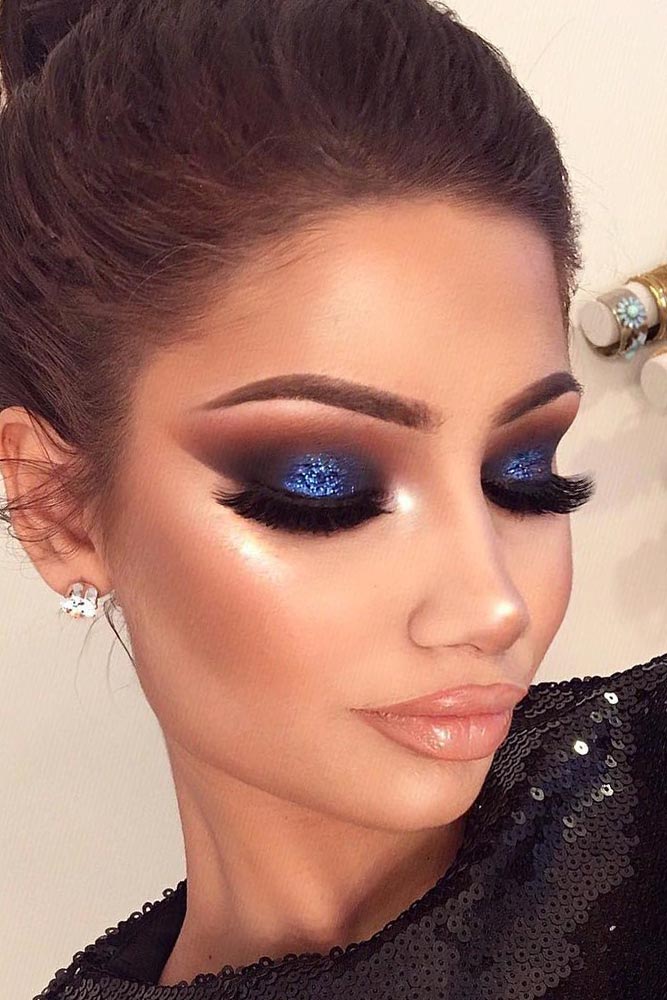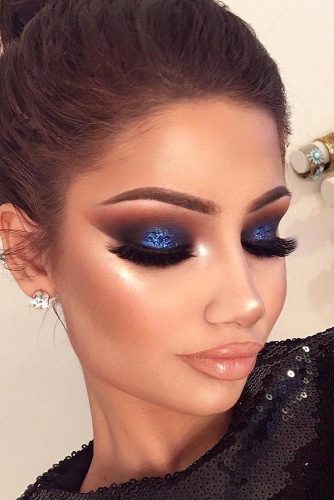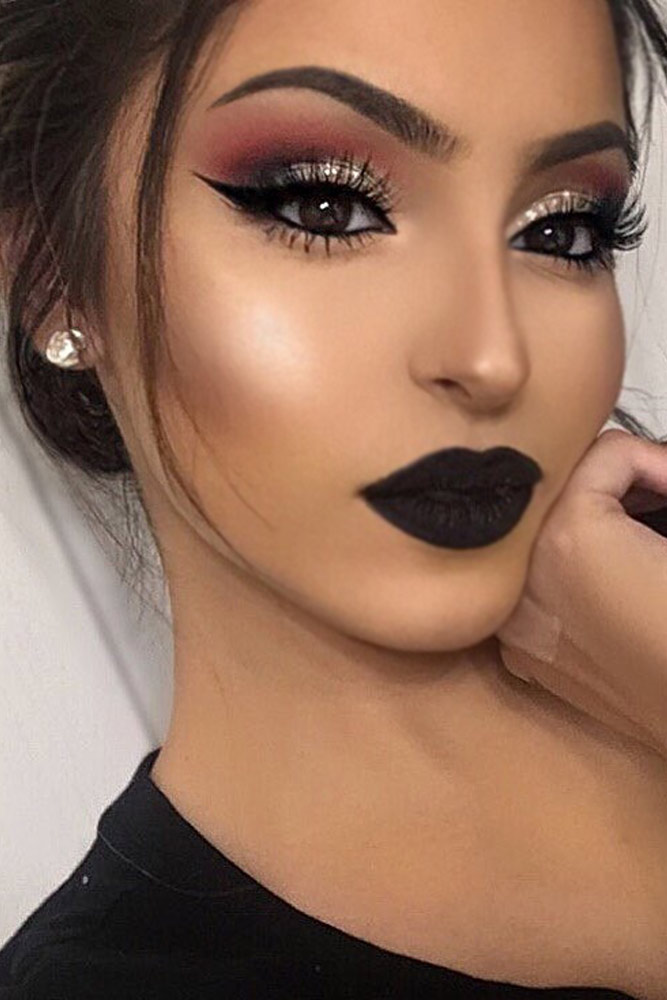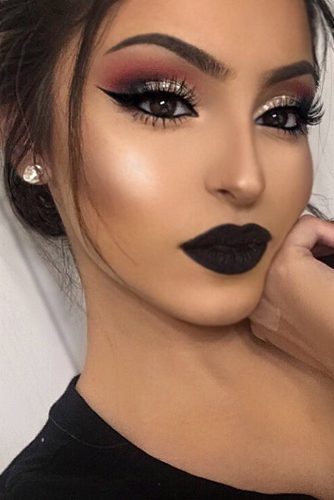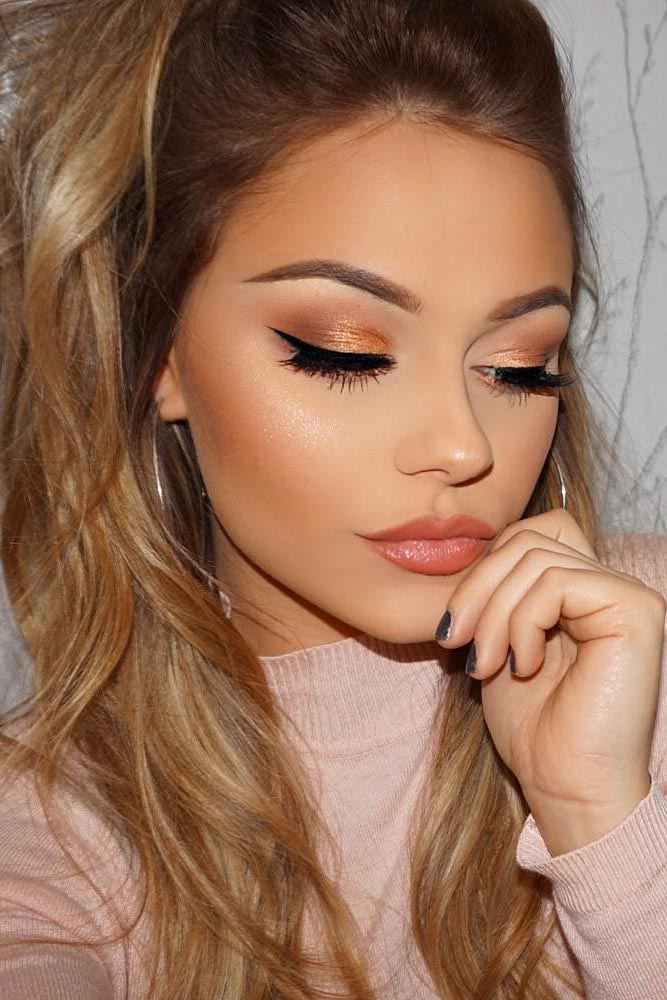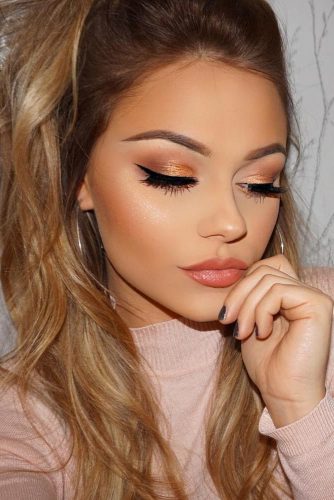 Source: makeupbyalinna via Instagram, rahmanbeauty via Instagram, rhiastylesx via Instagram
If you want to be over-the-top glamorous, this sparkly eye makeup look is right up your alley! If you want to jazz up a simple dress with an air of glamor or sophistication, you can easily duplicate this look with some spare shadow and eyeliner! You'll be sure to out-glam your girlfriends with this ultra-trendy look!
Affordable Yet Stylish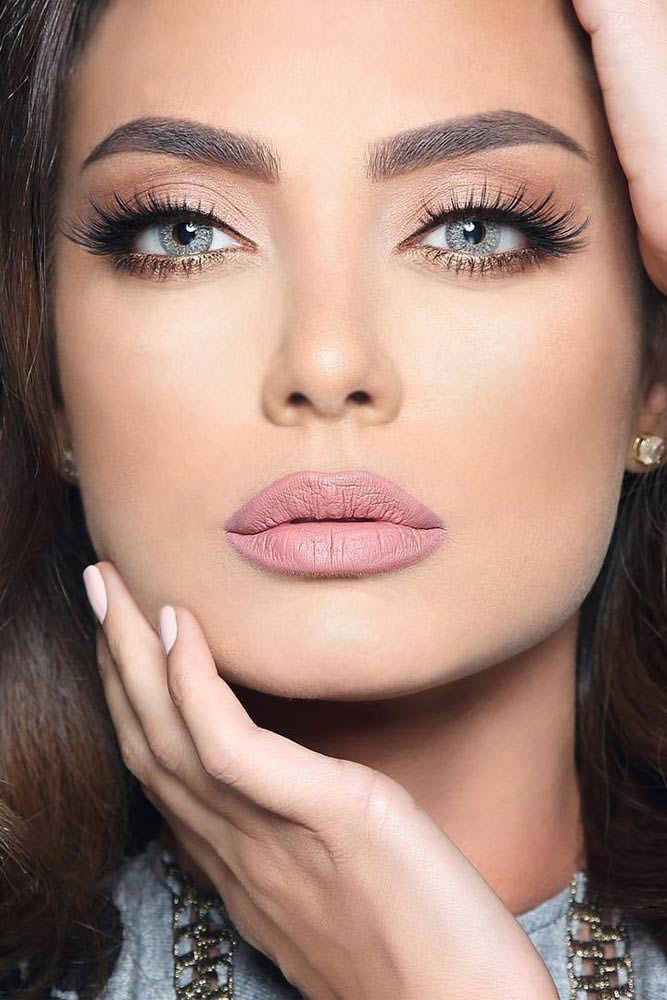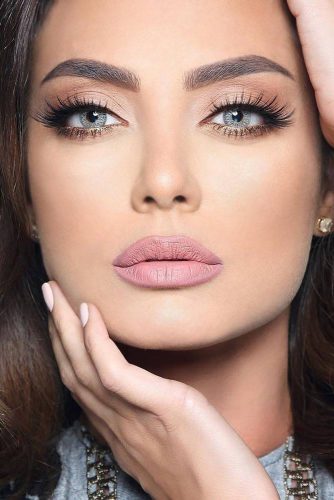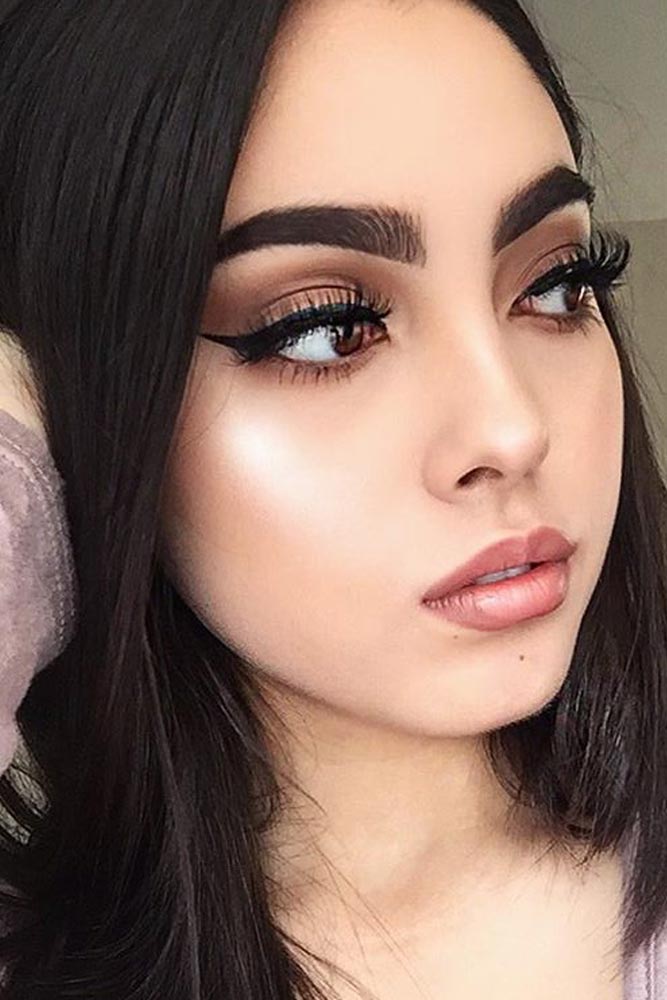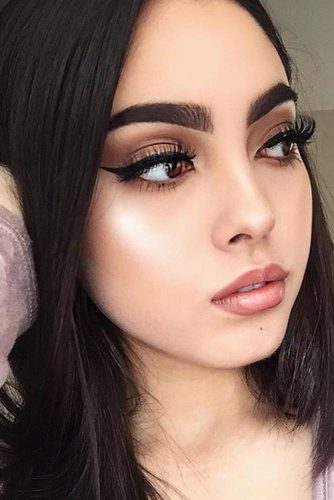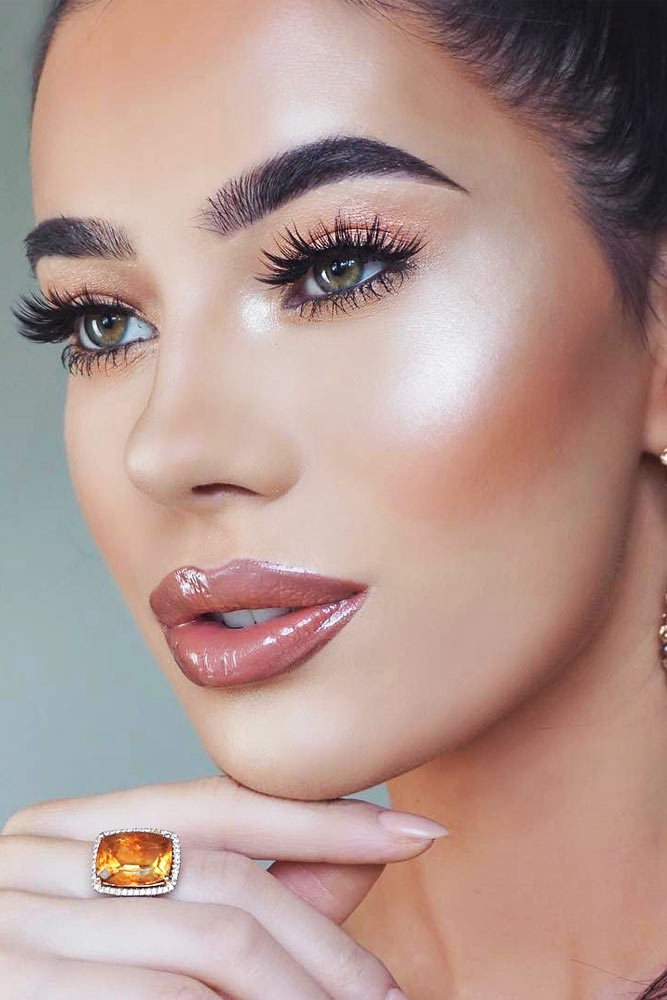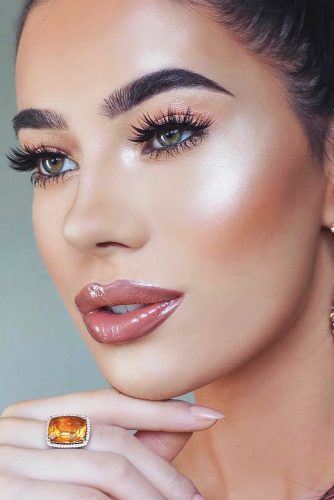 Source:samerkhouzami via Instagram, cakefacehaze via Instagram, laurabadura via Instagram
Who says that gorgeous makeup comes with a high price tag? You don't have to shop at Sephora or a high-end department store to get quality products. You can easily achieve any look with cheaper makeup products like the ones you find at your local drugstore. And it will compliment any dress, facial structure, eye color, and skin tone! So, go shopping and get creative!
Fairy Princess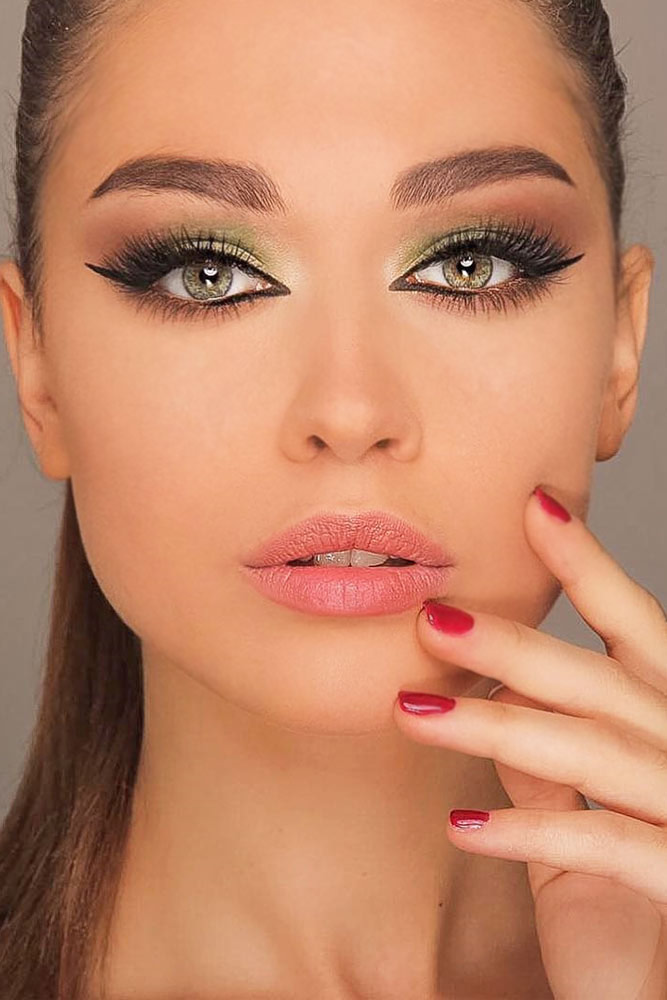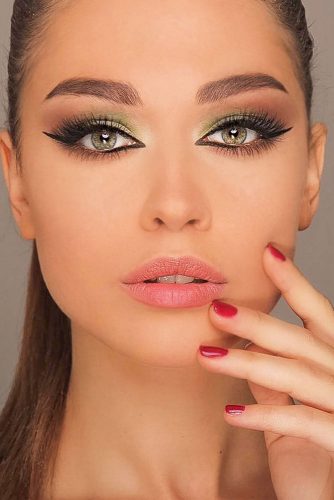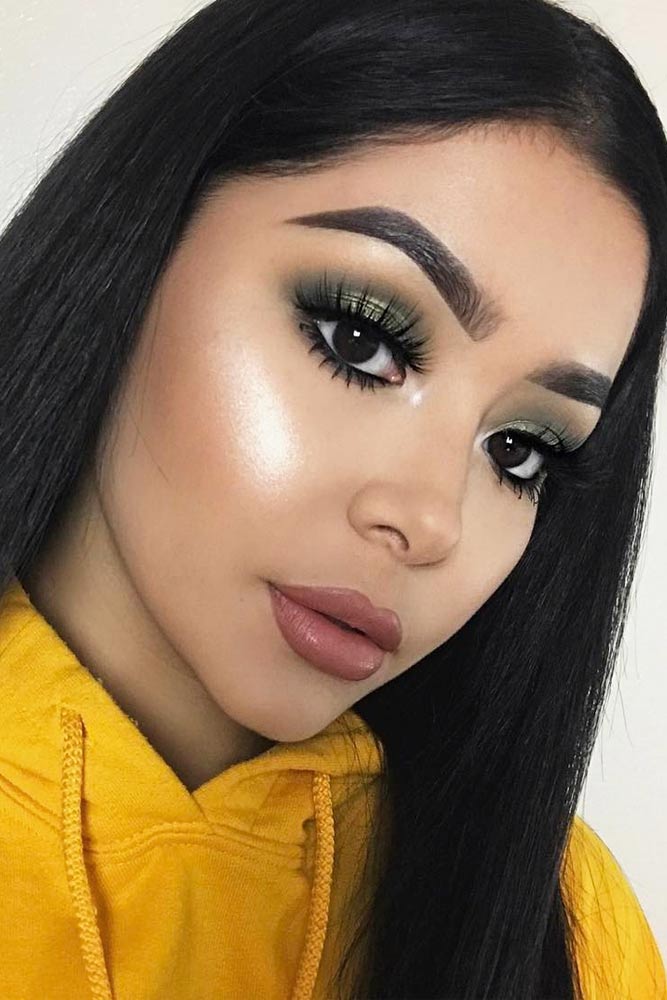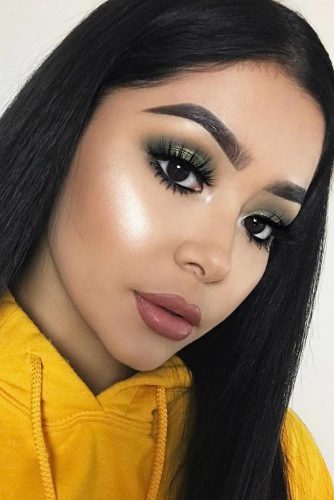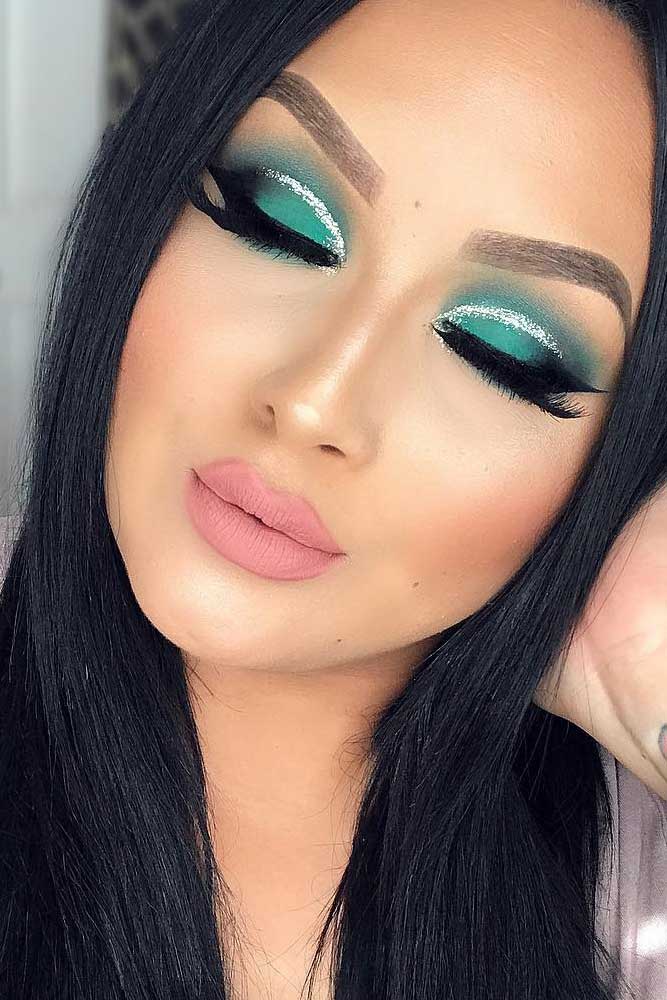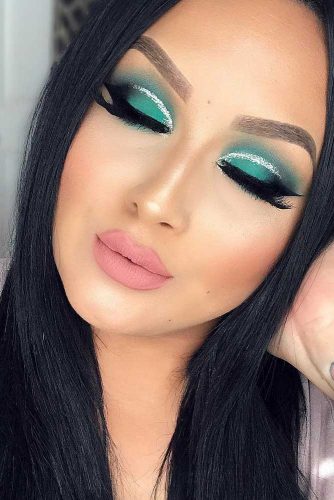 Source: samerkhouzami via Instagram, daisymarquez_ via Instagram, leslie_love via Instagram
What teenage girl doesn't secretly want to be a princess at her prom? You don't have to stick to boring colors like natural tones, if you want to add a bit of mystique. This pretty pastel green shadow will make you look like a fairy princess and will compliment your flowing prom gown!
Pretty in Pink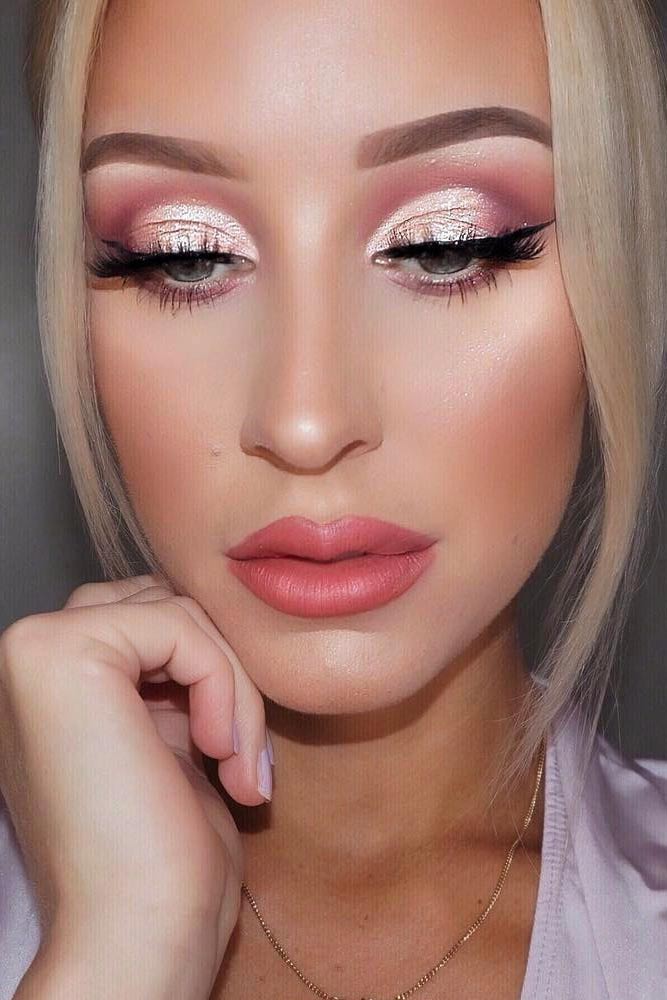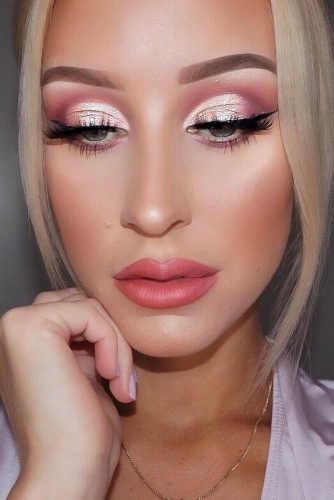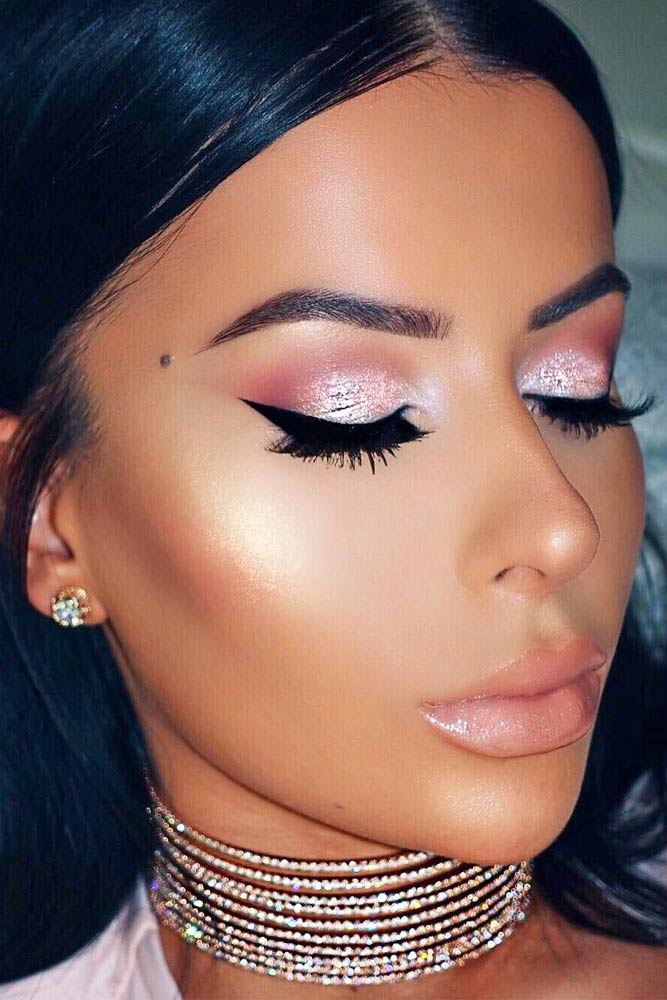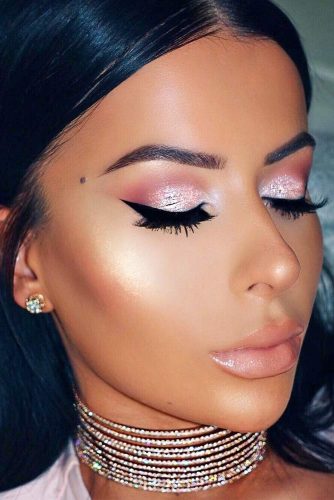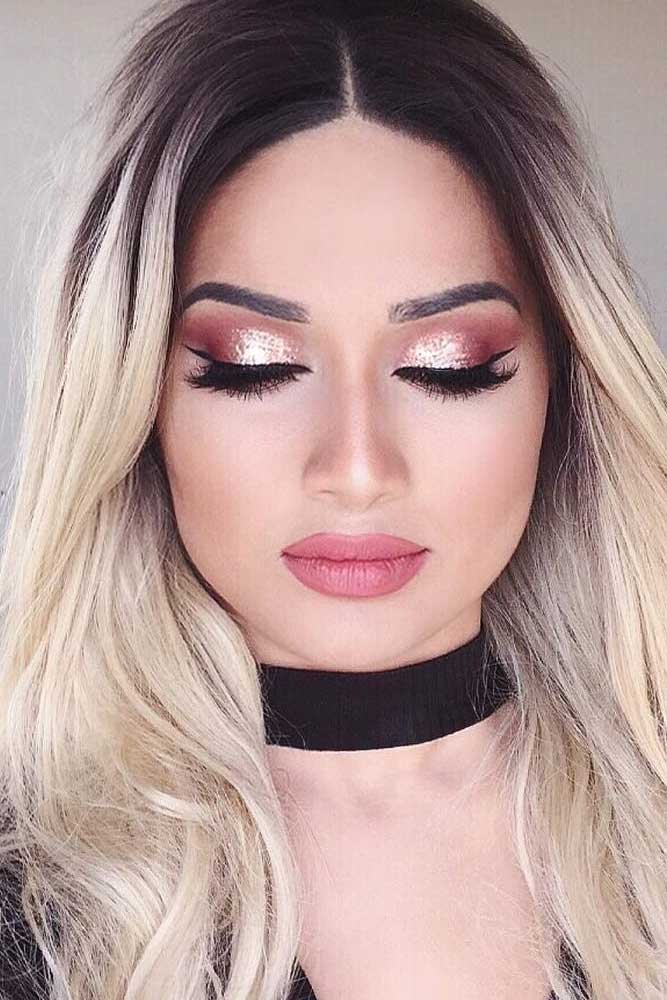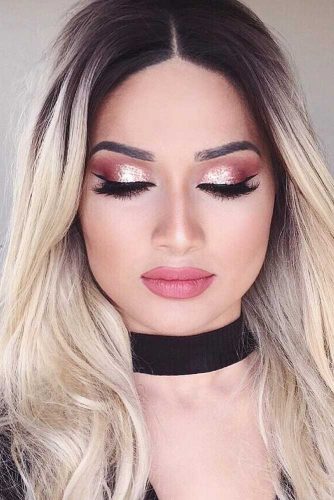 Source: jjohannasl via Instagram, amrezy via Instagram, cakeyconfessions via Instagram
If you want to look especially chic and feminine, you cannot pass up this pretty pink eye effect. Blend in a darker smokey shade, and the pink shadow will not make your eyes appear puffy and swollen. Instead, it will make you appear like the ultimate girly-girl.
Burst of Color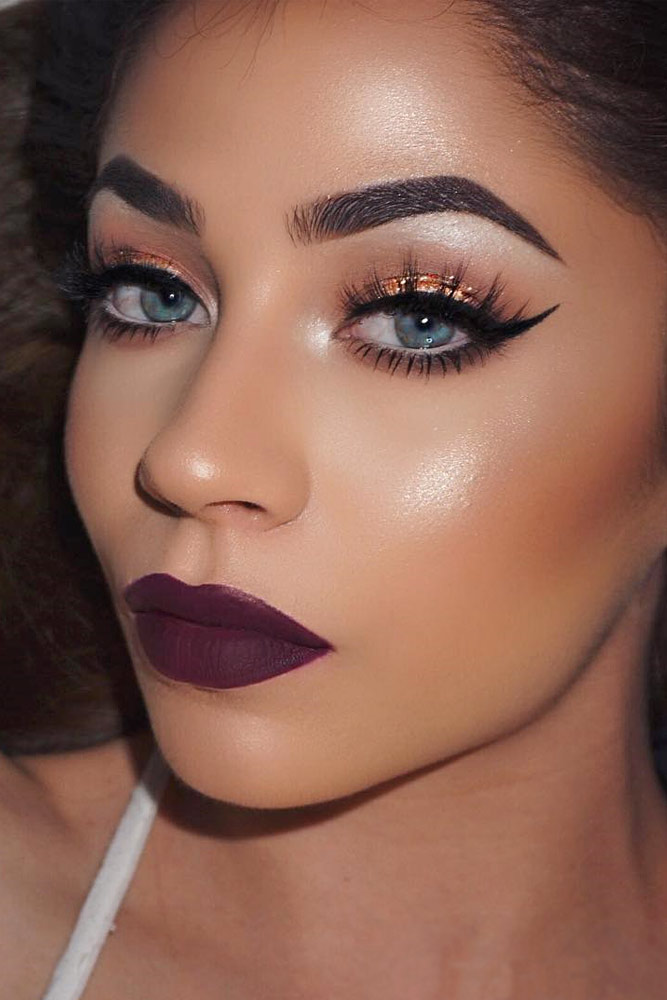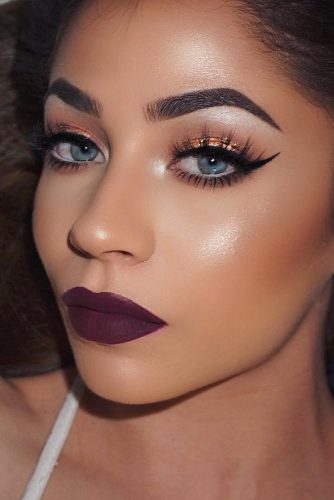 Source: dianamaria_mua via Instagram
For those who want their look to stand out, why not add some bold colors such as these bold gold and plum tones. The best part is that they will look stunning with any eye color and shape and will only enhance your overall look!
Pure Romance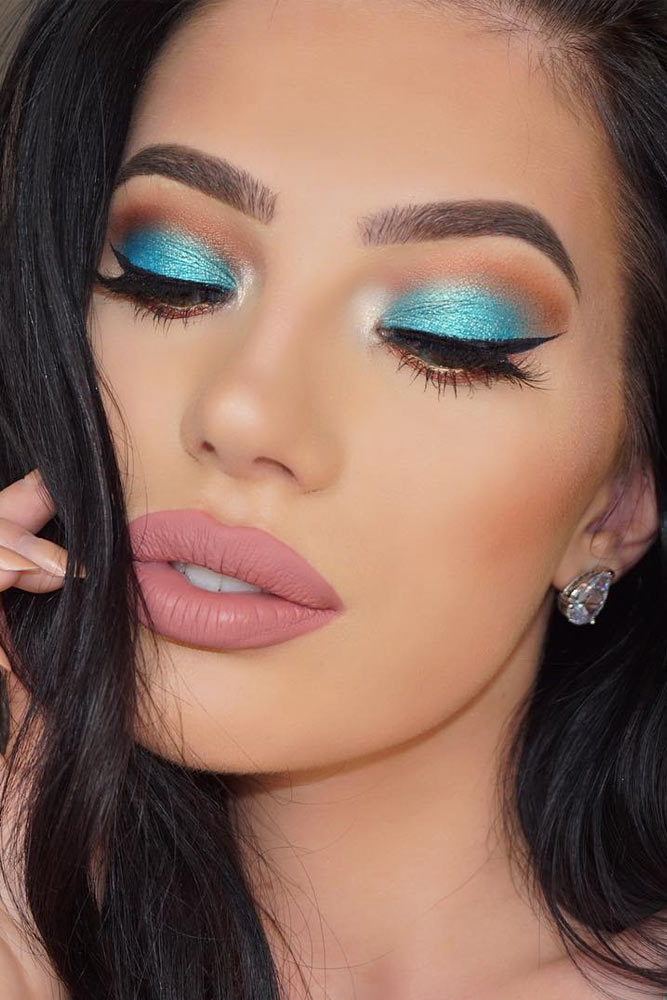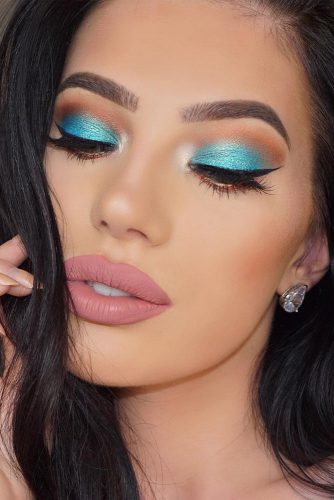 Source: laurabadura via Instagram
This earthy brown and icy blue tones come together nicely for a look of romance. Curl your lashes and apply a pretty shade of red or pink to really add some spark to that timeless look.
Simple Eyeshadow with Colorful Lipstick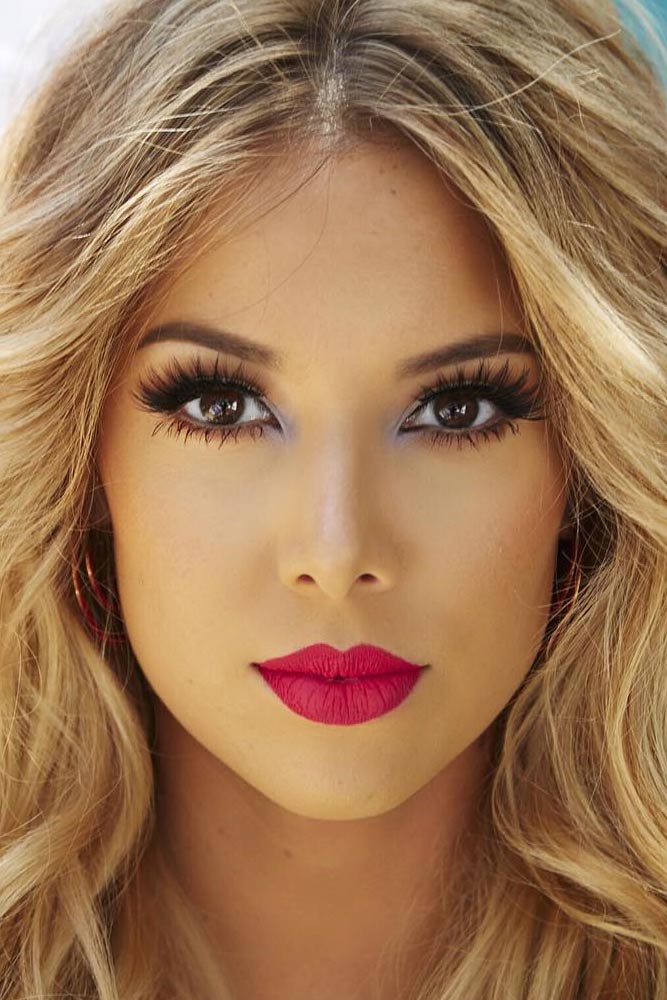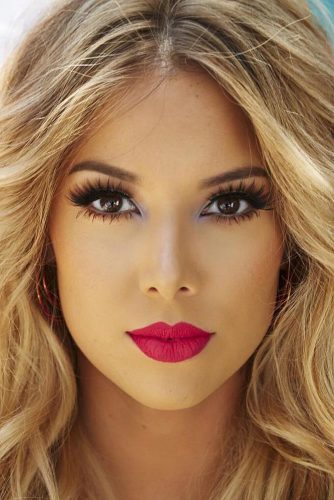 Source: lustrelux via Instagram
This classic eye look can go with any prom dress style. A bit of sparkle will enhance your eyes, but what really pulls the look together is a bright shade of lipstick to really make a statement. Choose a color that compliments your skin tone, and you will be sure to turn heads when you walk in the room!
There you have it, nine stylish prom makeup effects that will wow your friends! Of course, you can experiment a little to find the one that works best for you, that is, personalize the look to make it your own! With one of these elegant makeup looks you will be the envy of all your friends!