Red lipstick: in the world of makeup, nothing is more capable of making a statement. It is classic, bright, glamorous, and attention-grabbing. And the good news is that not only celebrities like Maisie Williams, Gwen Stefani, Taylor Swift and Rihanna but any woman can rock it after finding the most complimenting shade.
Red Lipstick Looks For Girls With Blonde Hair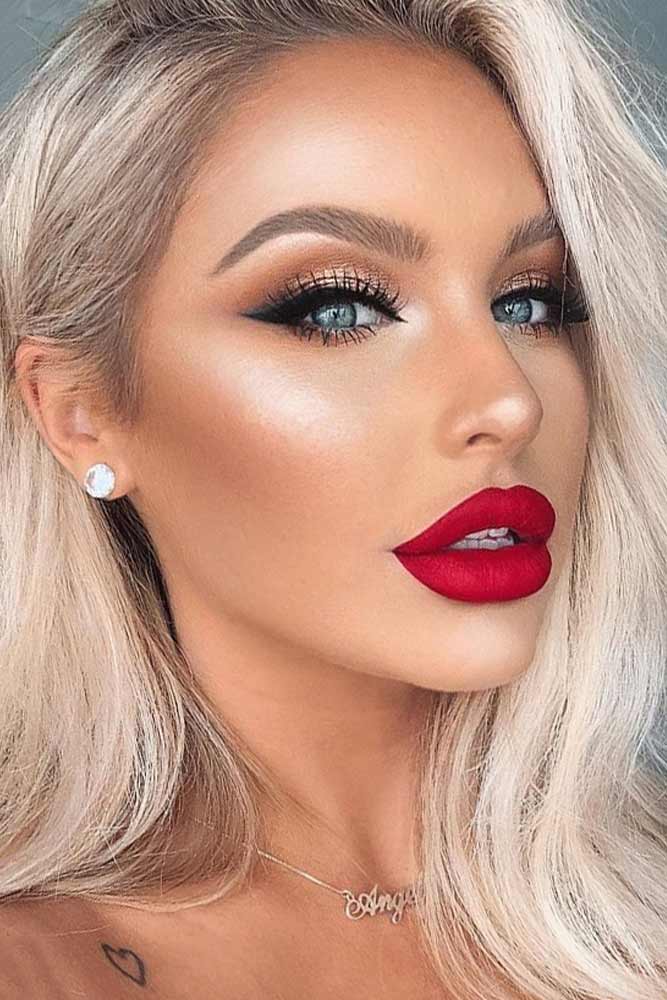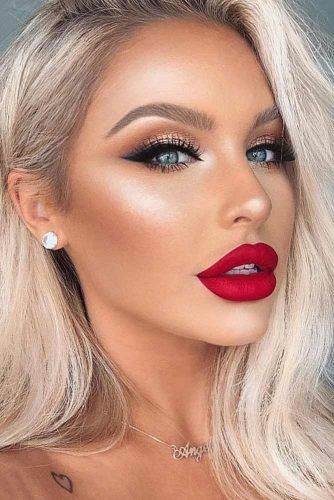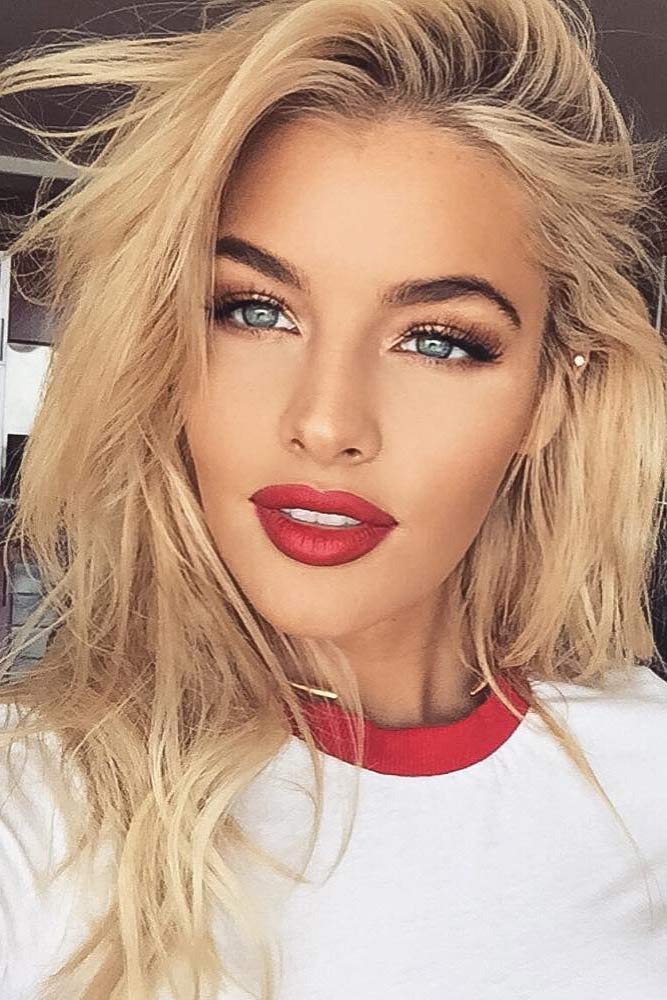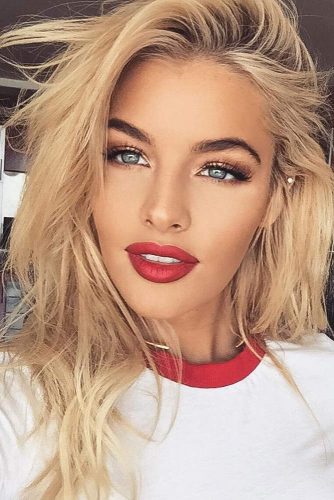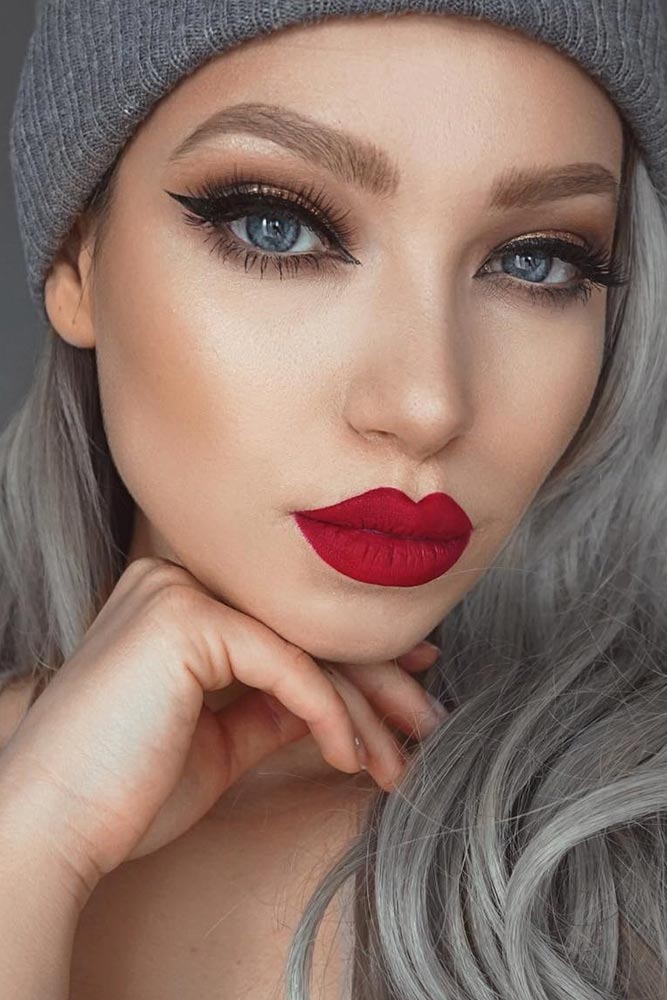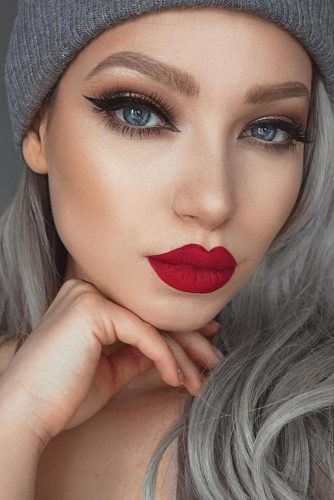 Source: bybrookelle via Instagram, jean_watts via Instagram, _missbo via Instagram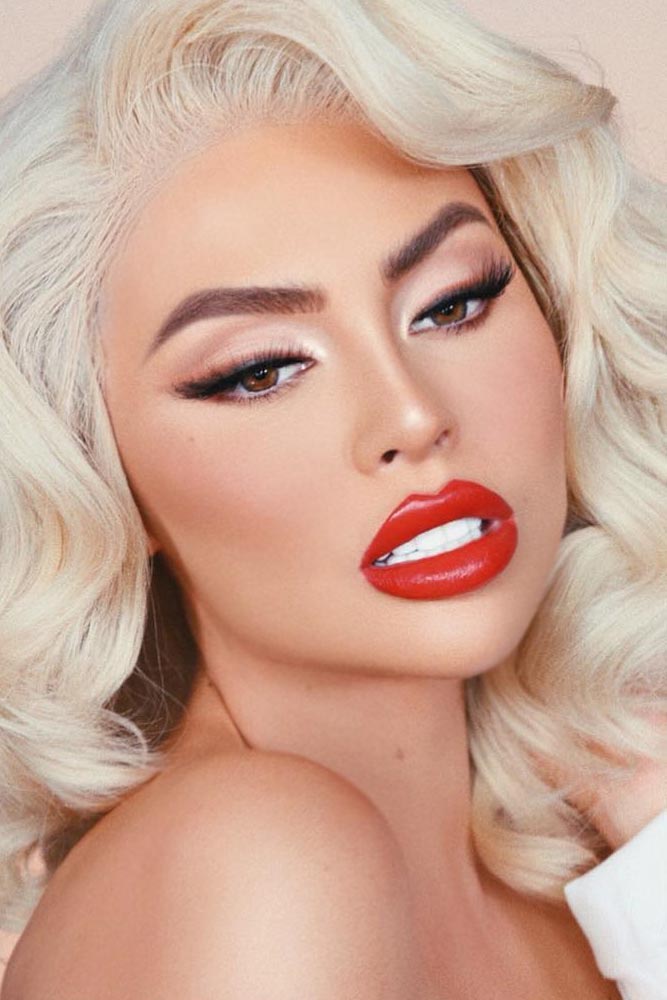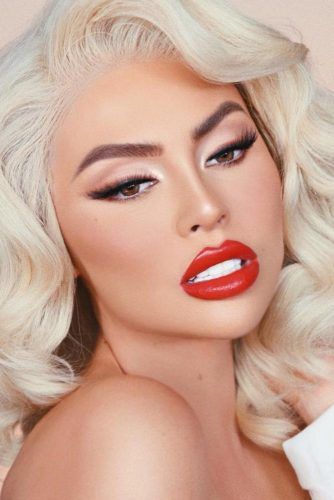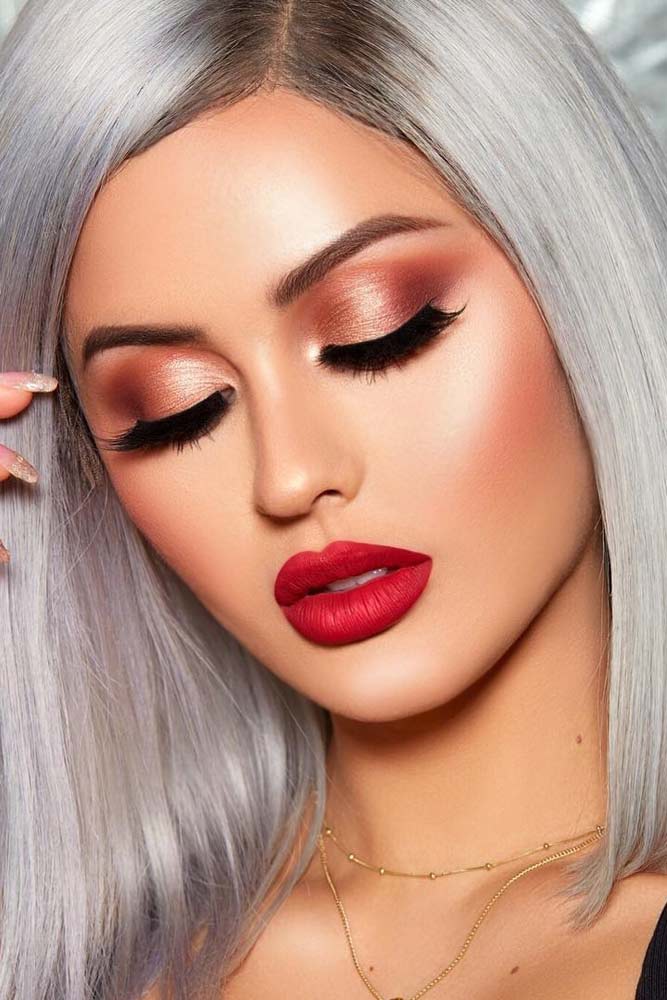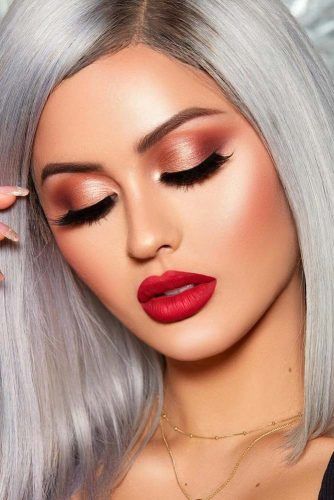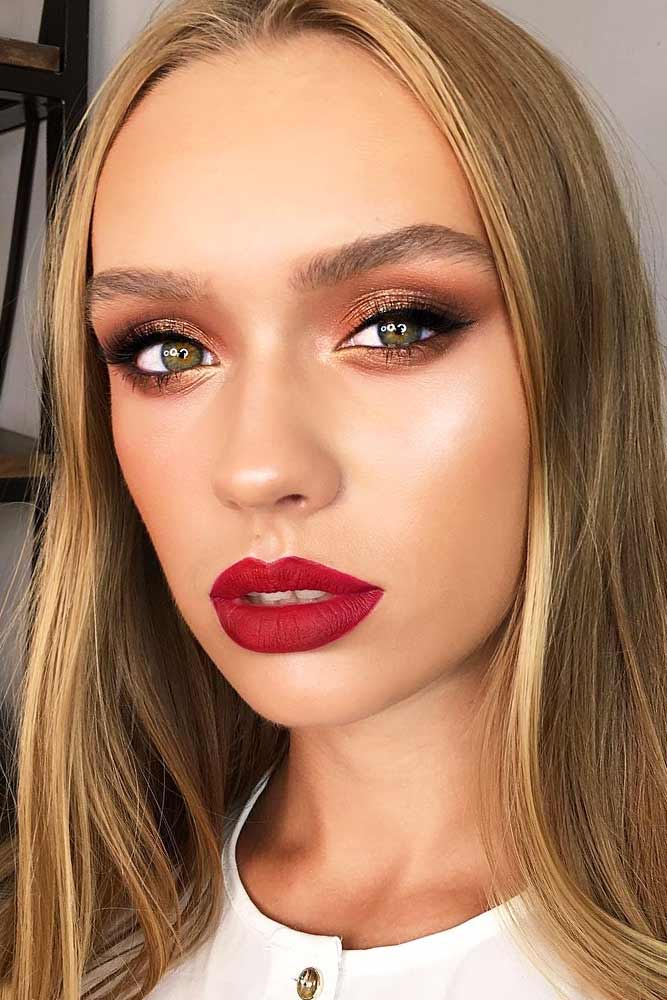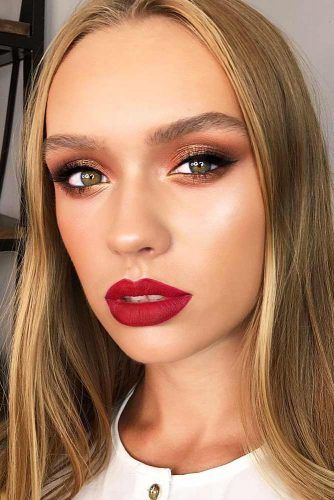 Source: jadeywadey180 via Instagram, dominiquecosmetics via Instagram, tominamakeup via Instagram
As for the occasions, bright lipstick is ideal for prom makeup, going out makeup, and holiday makeup, while pale shades can work for anything, even for work and school.
Dark Red Lipstick Makeup Ideas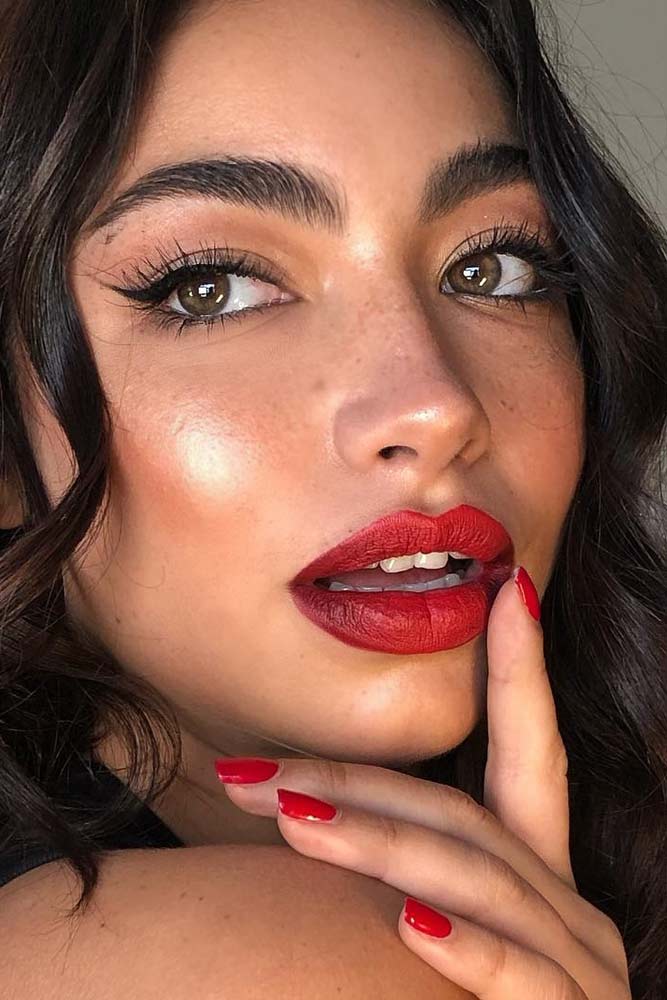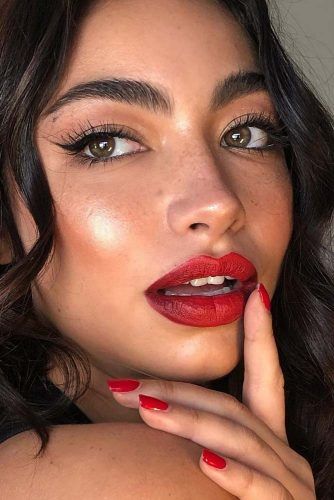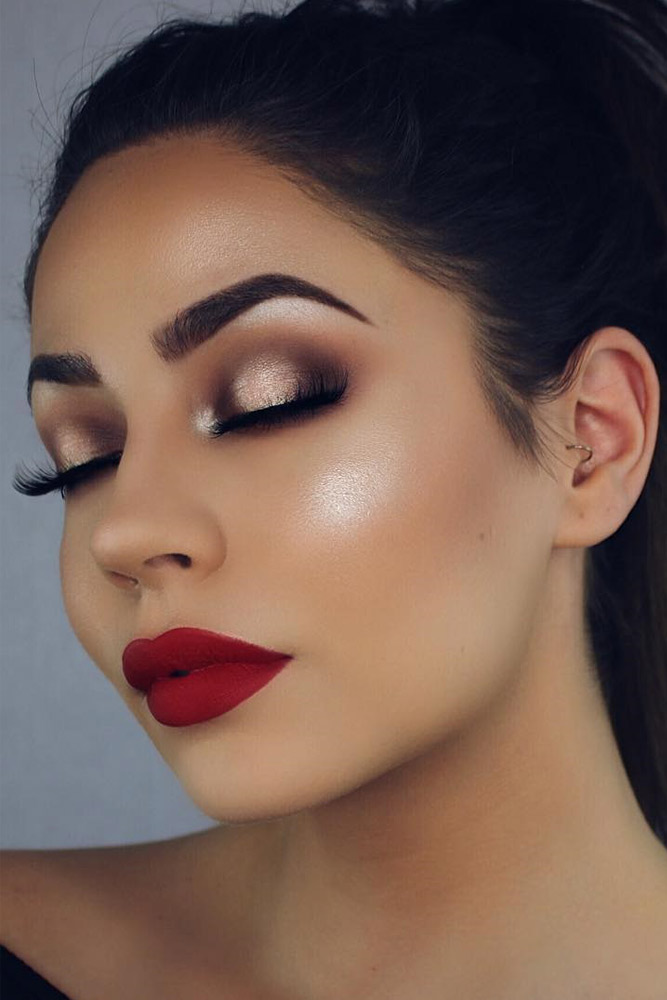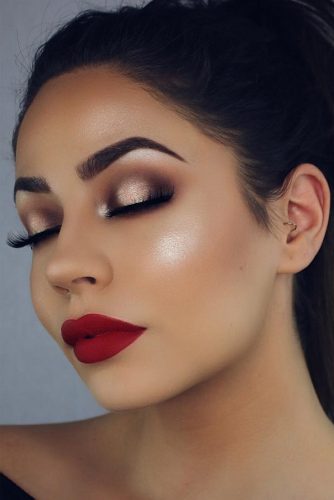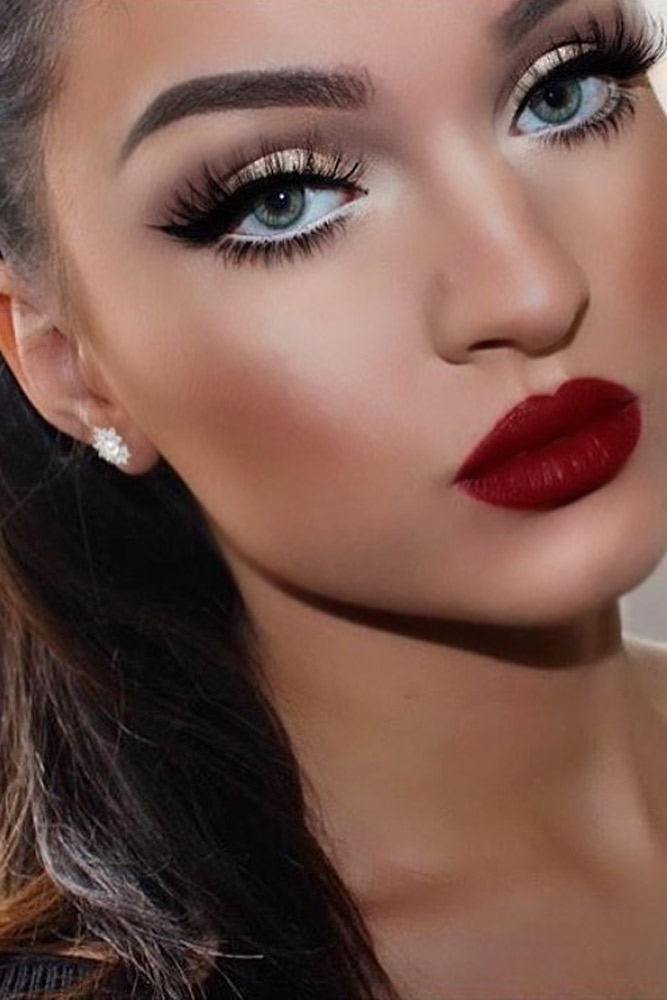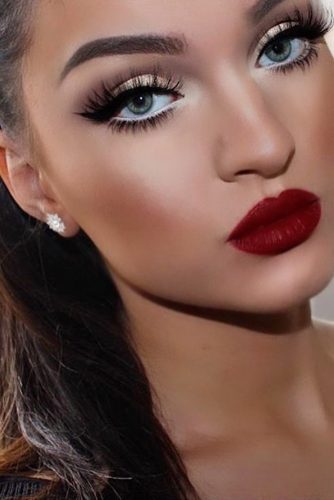 Source: vivis_makeup via Instagram, dianamaria_mua via Instagram, efpemakeup via Instagram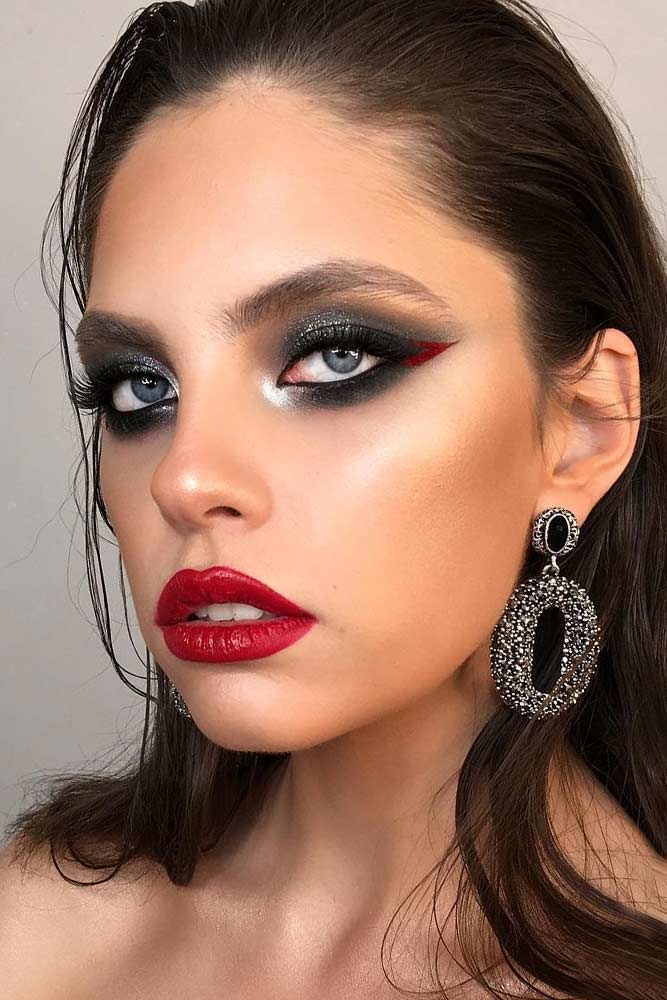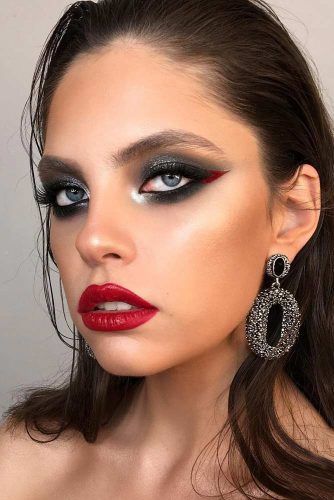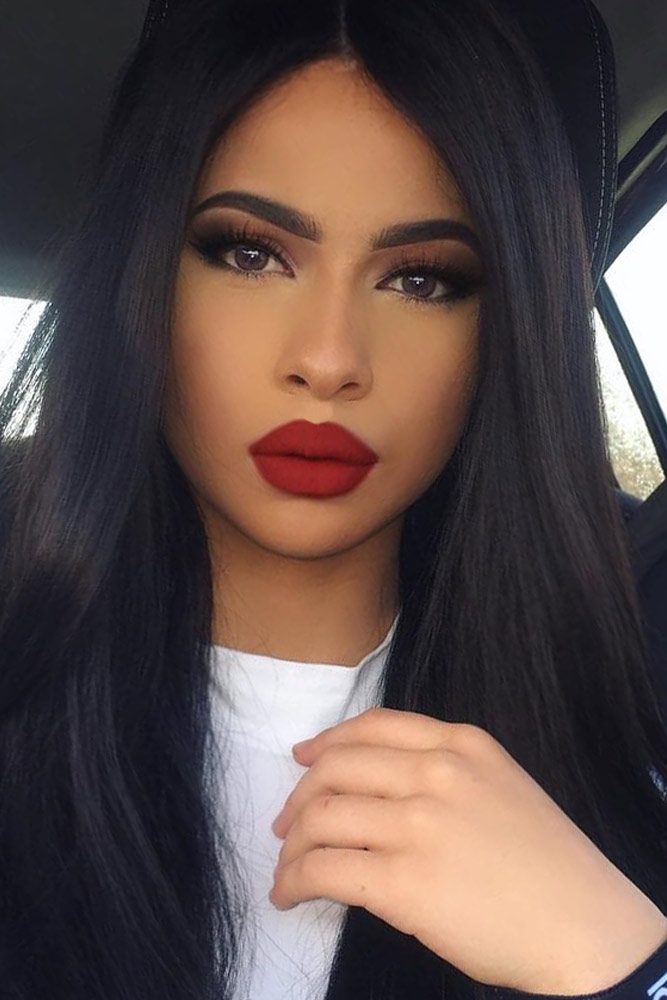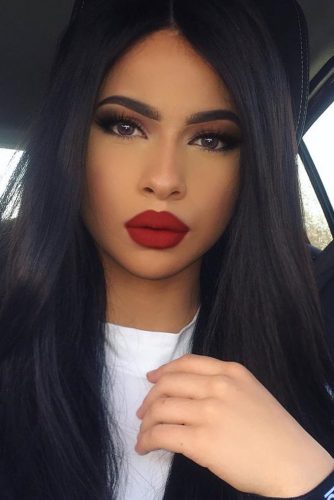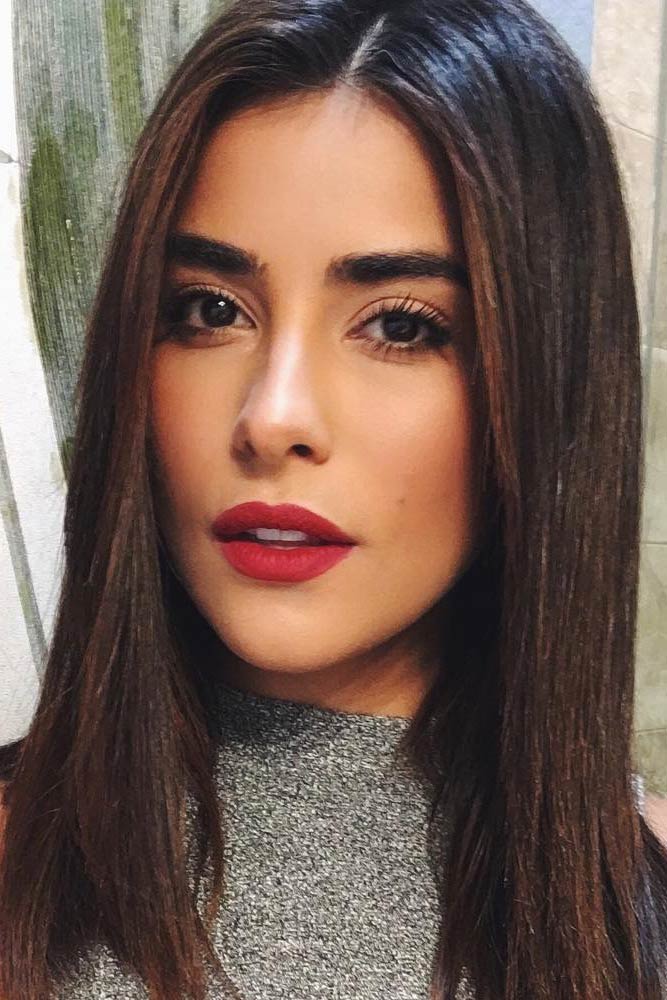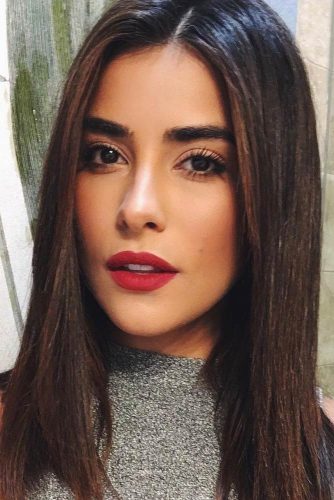 Source: tominamakeup via Instagram, lemybeauty via Instagram, sazanhendrix via Instagram
Besides various shades, there are also many types of lipstick that have different effects, for example, liquid lipstick gives much texture and volume to thinner lips.
Sexy Makeup With Red Lipstick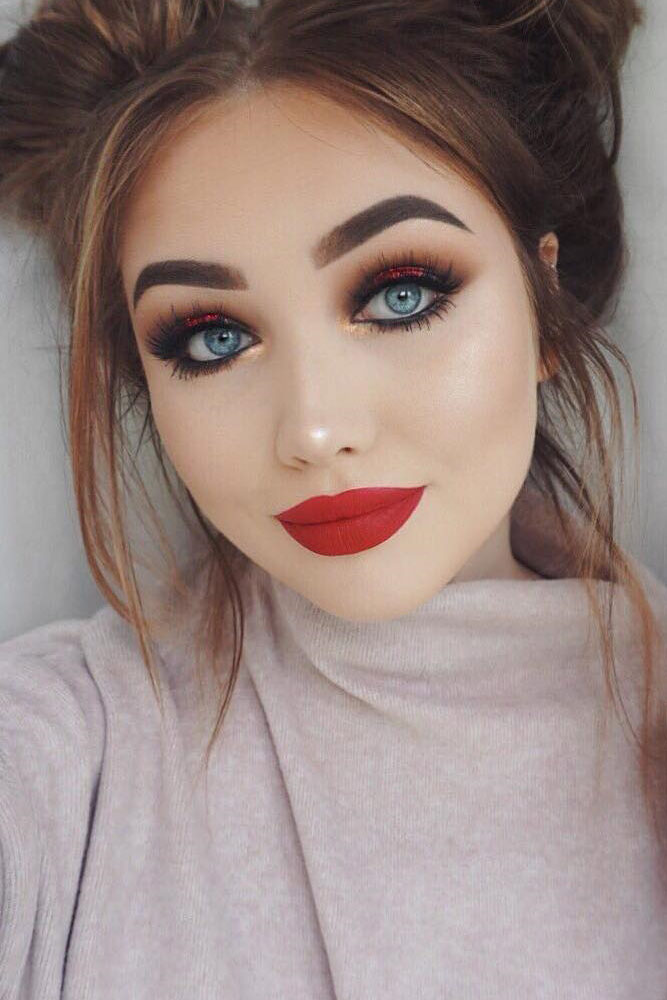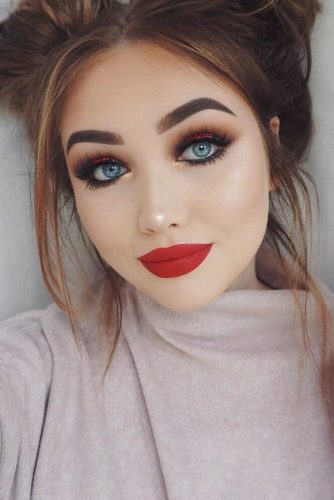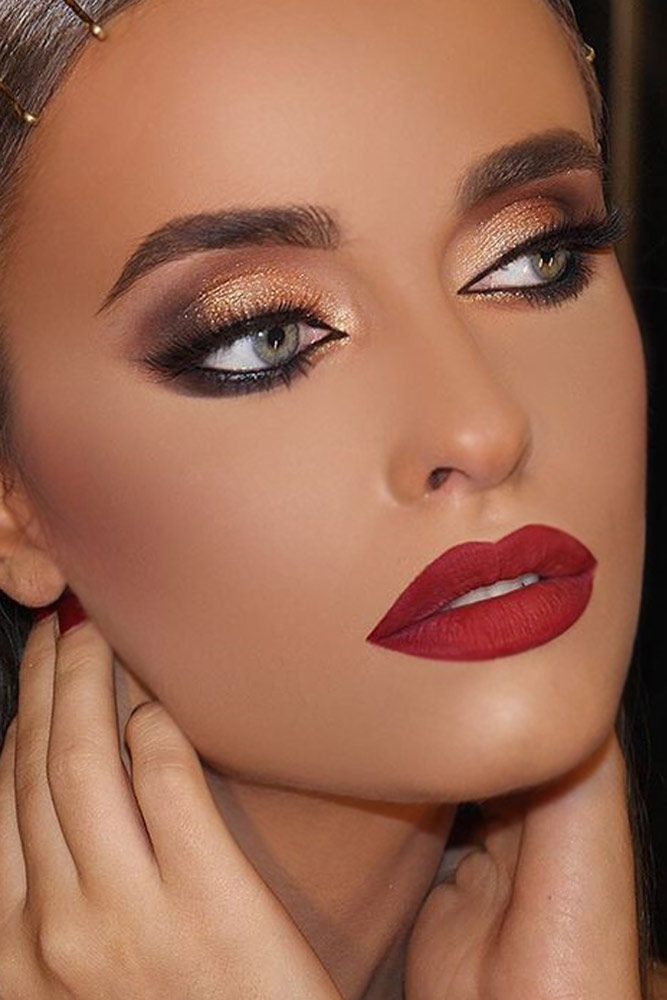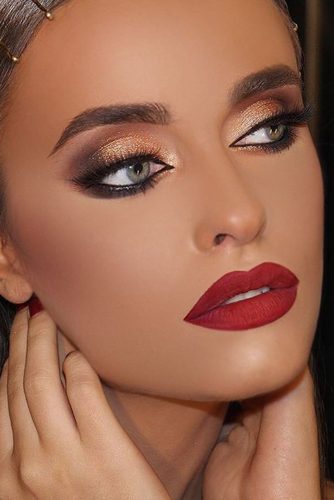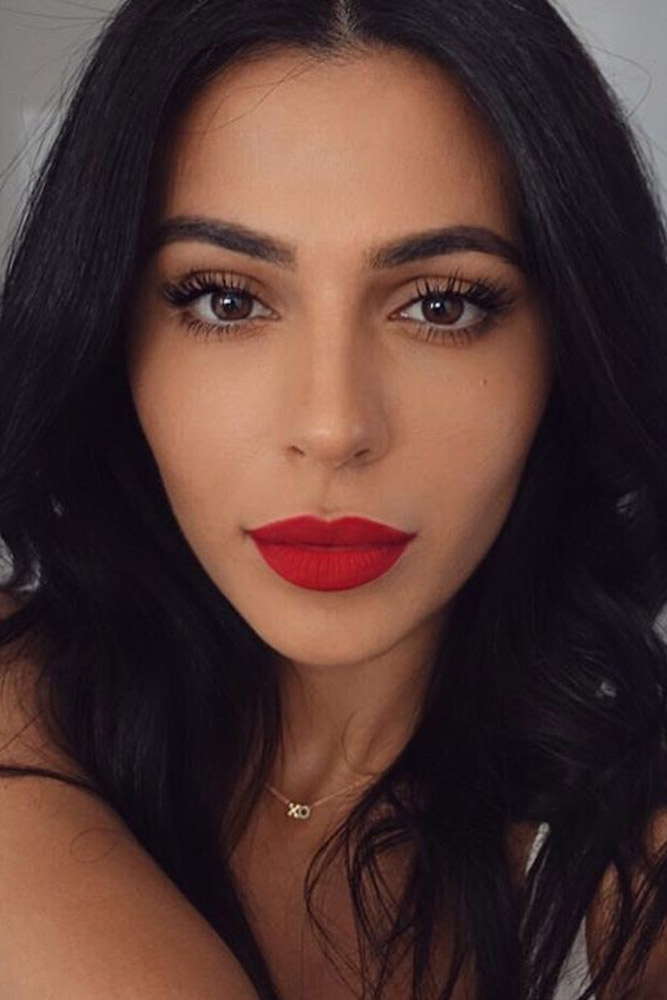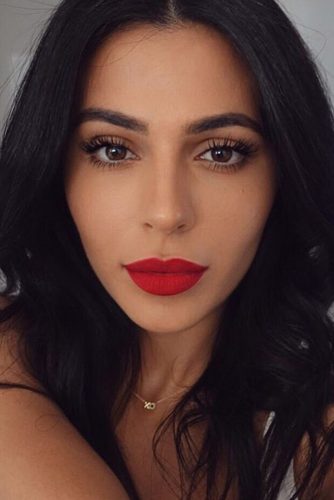 Source: ohmygeeee via Instagram, talalmorcos via Instagram, tenipanosian via Instagram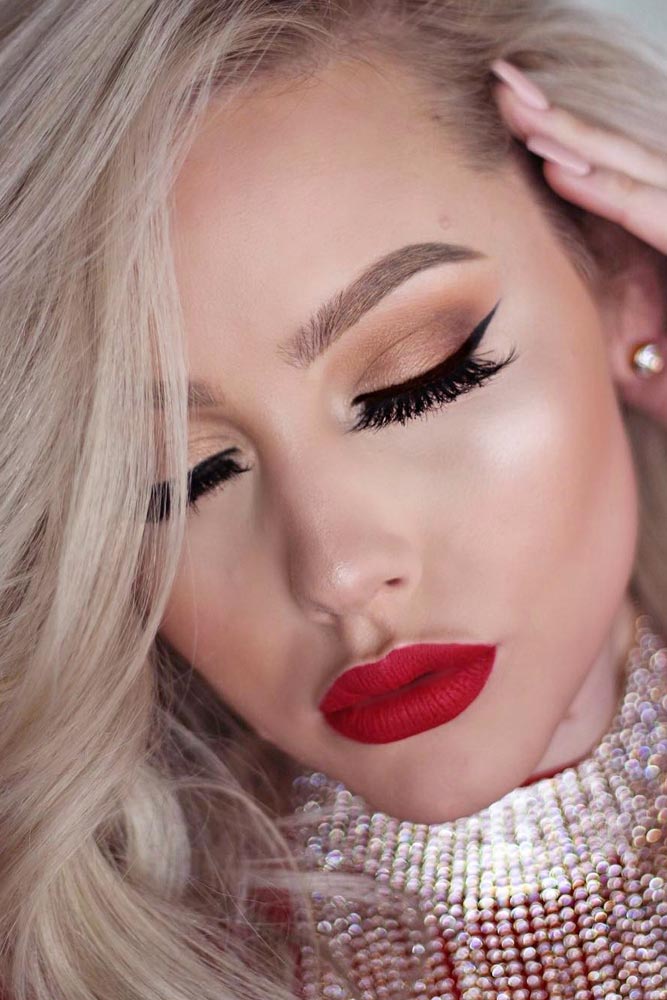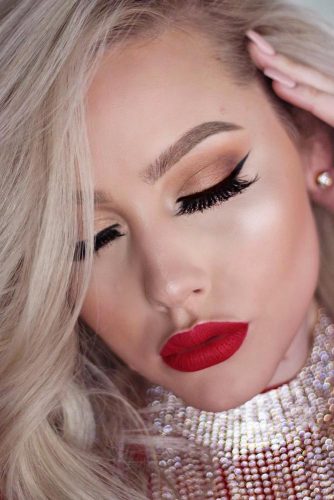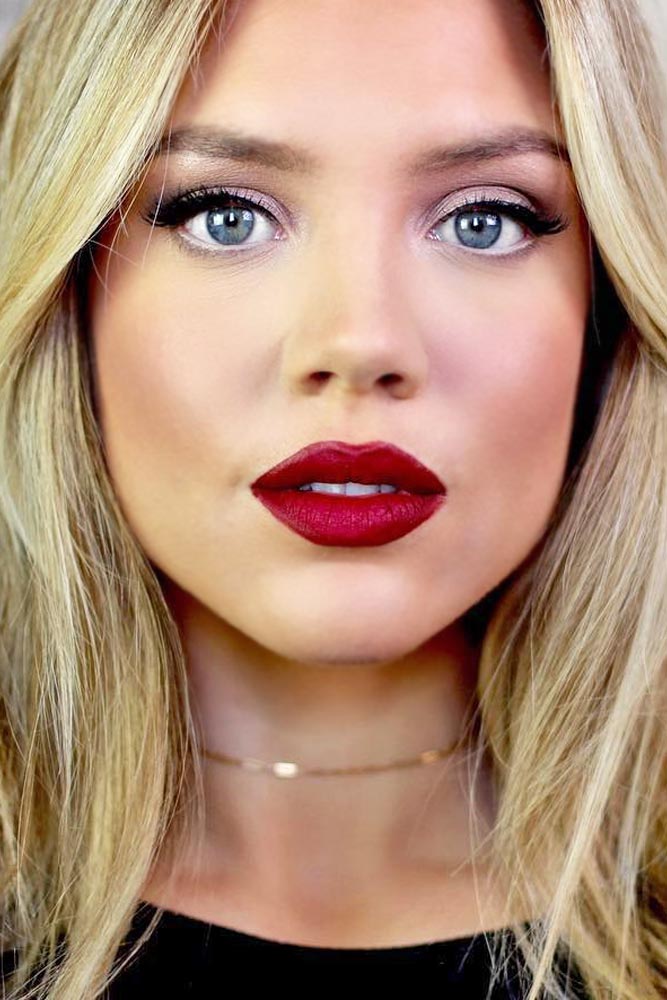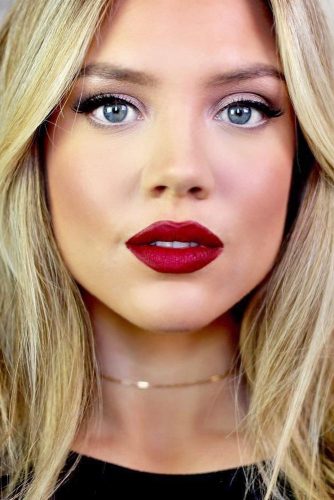 Source: jessanista via Instagram, ellepearls via Instagram
And sheer lipstick, also called satin, moisturizes dry lips as it contains many oils. But it's not as long lasting as matte lipstick, which, by the way, makes your lips appear really smooth.
Amazing Red Lipstick Looks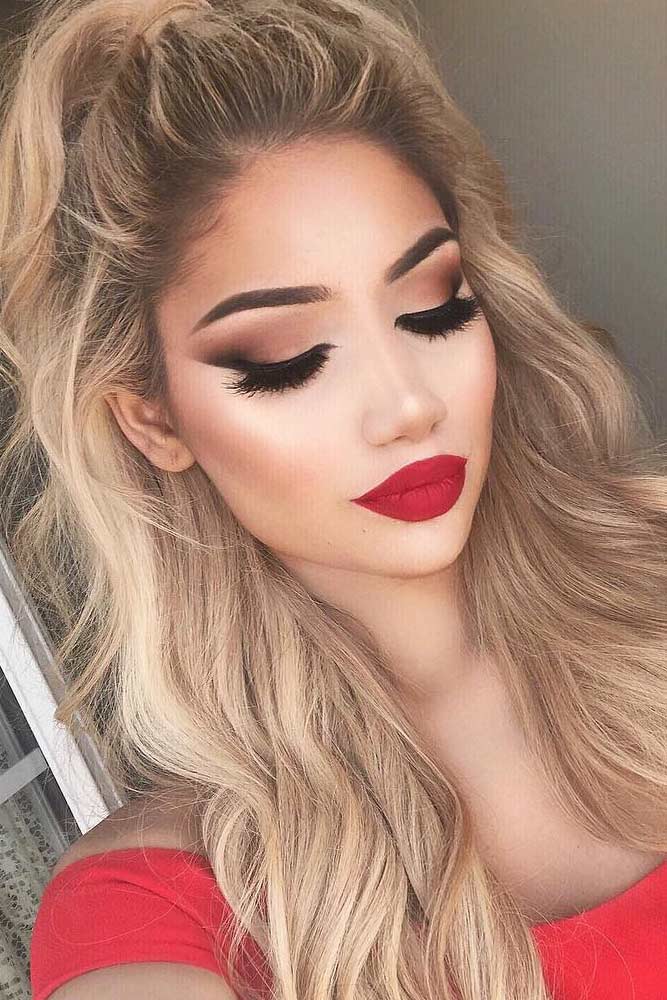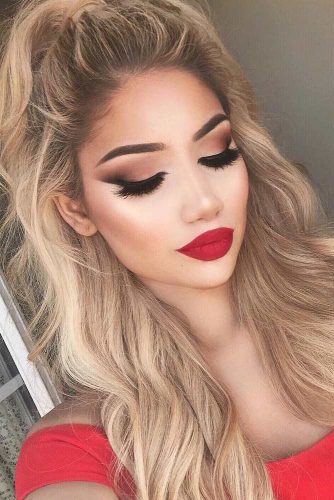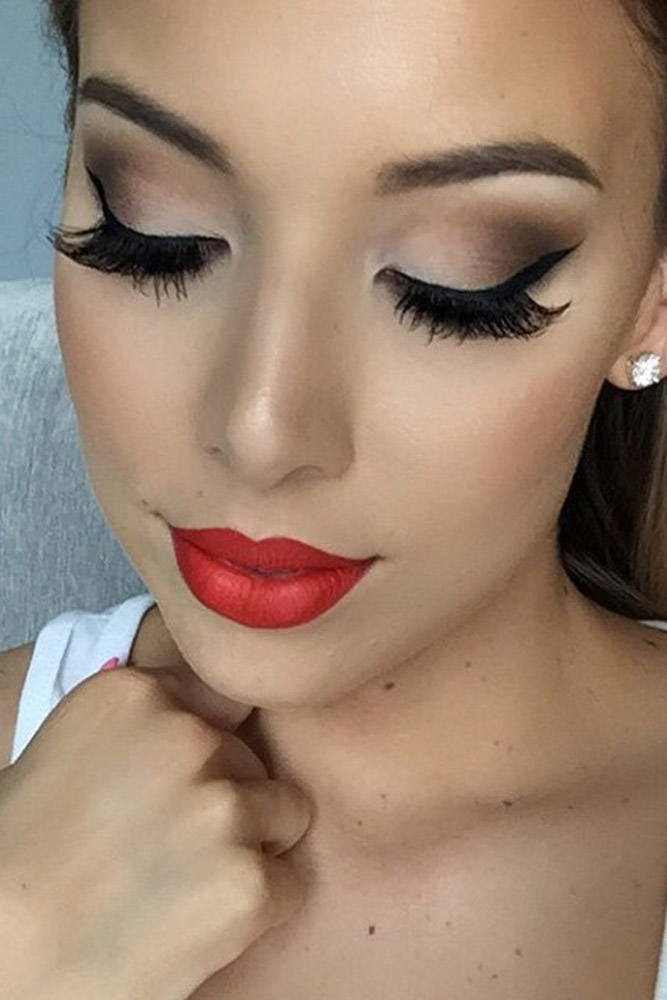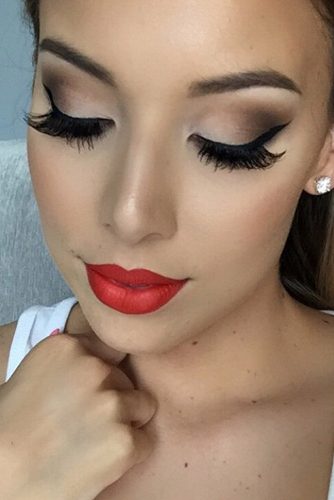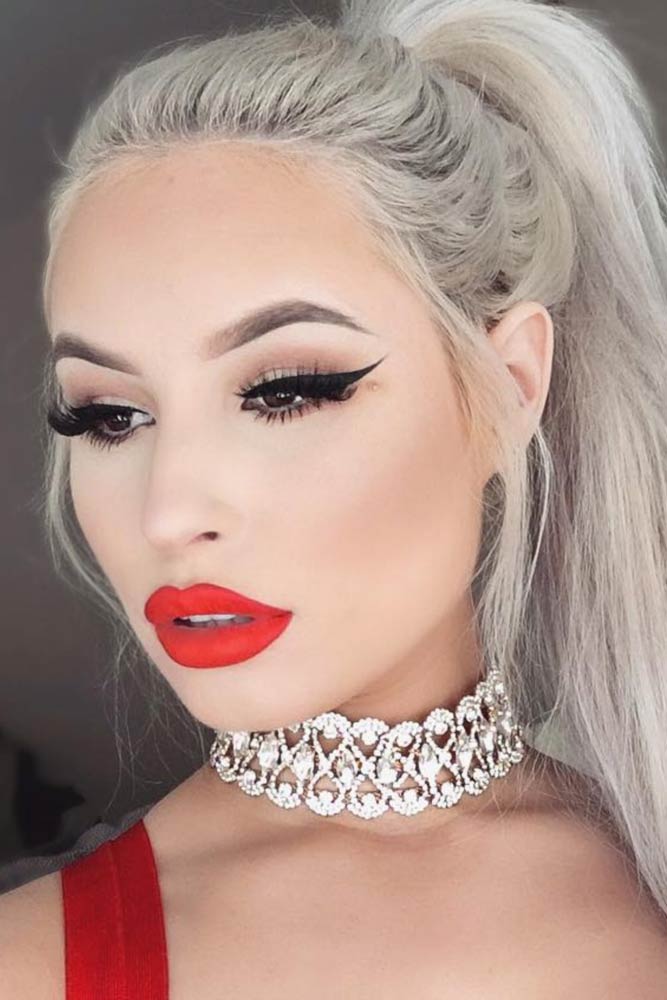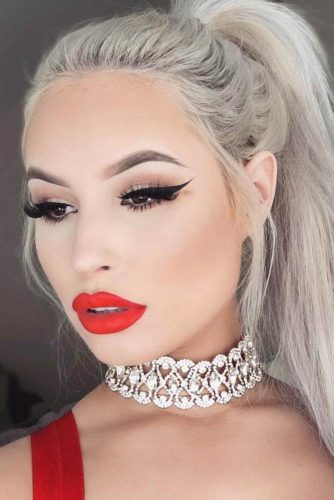 Source: makeupbyalinna via Instagram, lustrelux via Instagram, ashleyswagnerxo via Instagram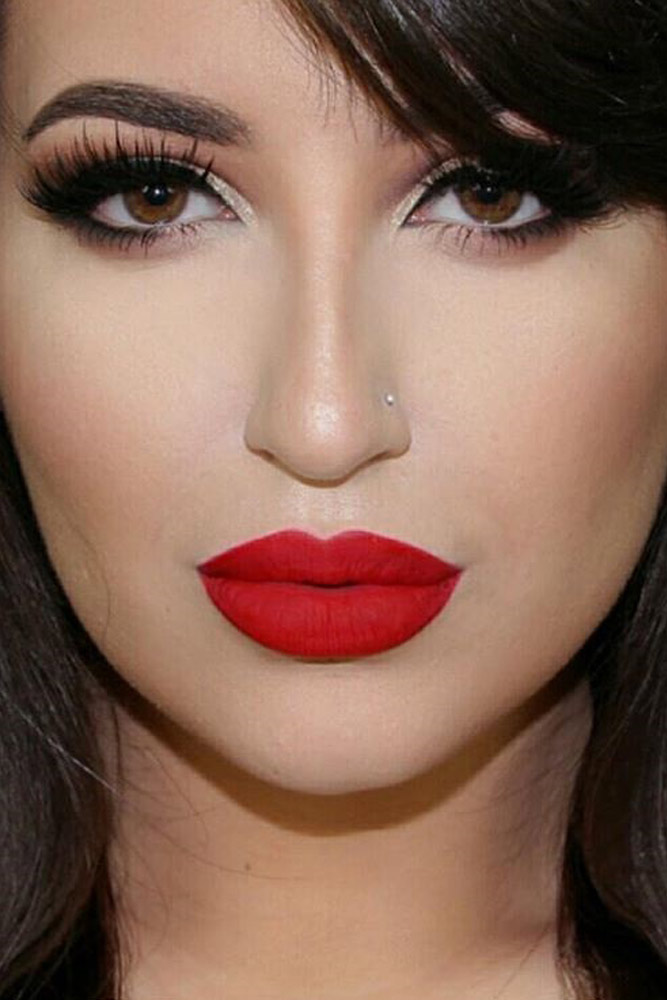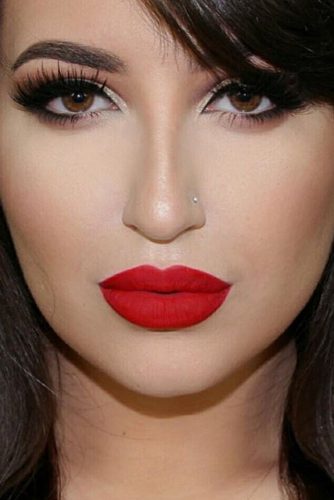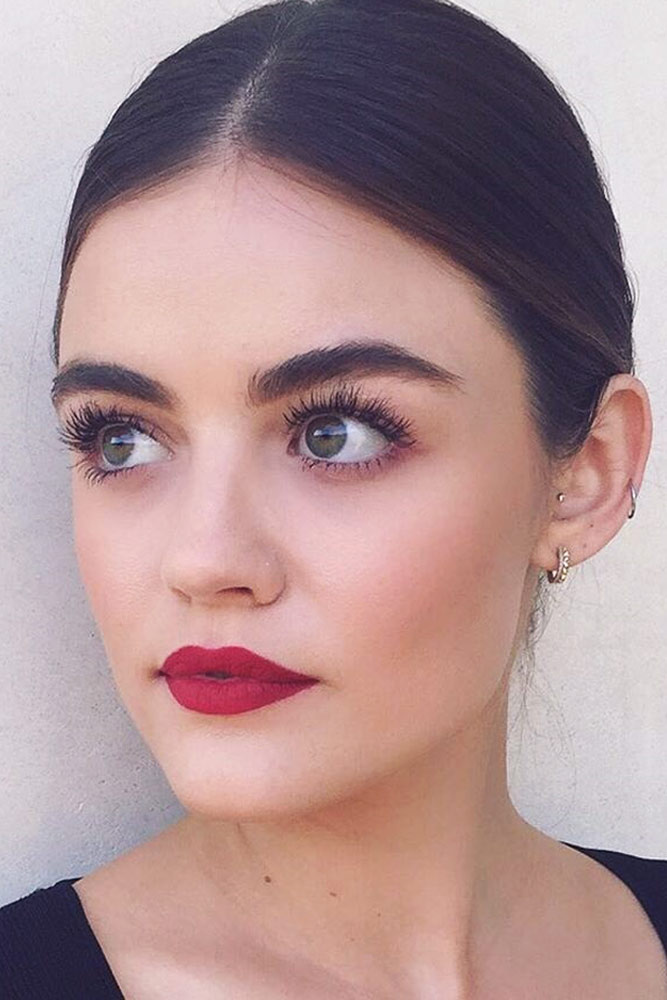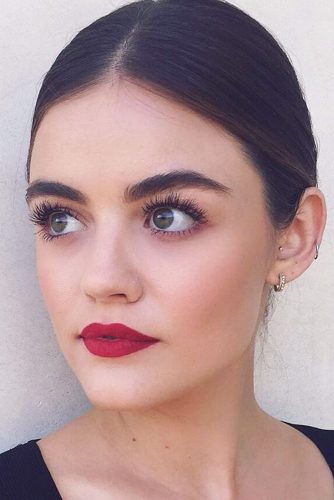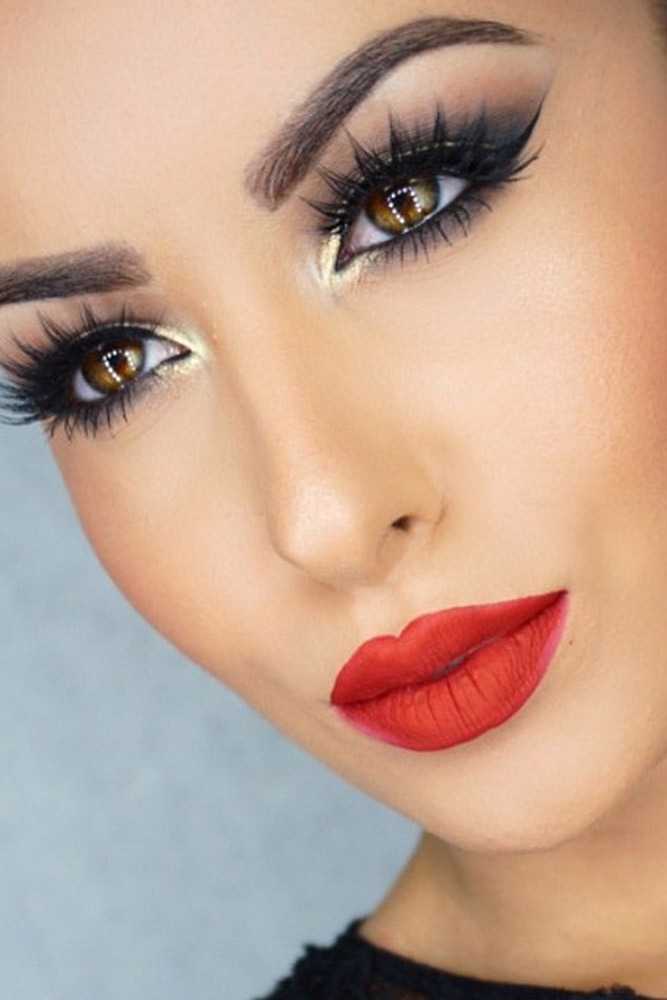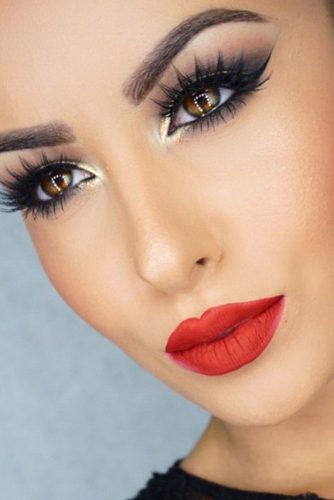 Source: melissasamways via Instagram, lucyhale via Instagram, amrezy via Instagram
Now let's discuss how to pick the most flattering shade. It should match the hair color and skin tone. First, make sure that you know the difference between cool and warm skin tone.
Cute Red Lipstick Makeup Ideas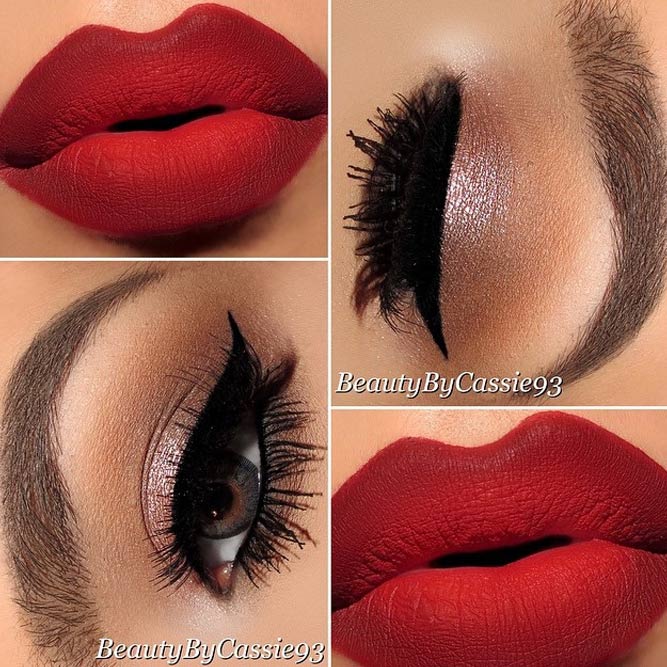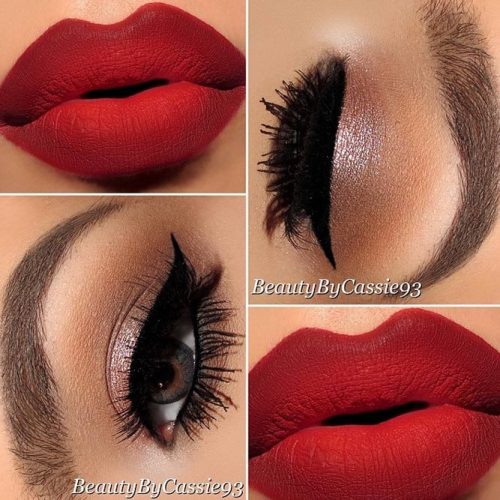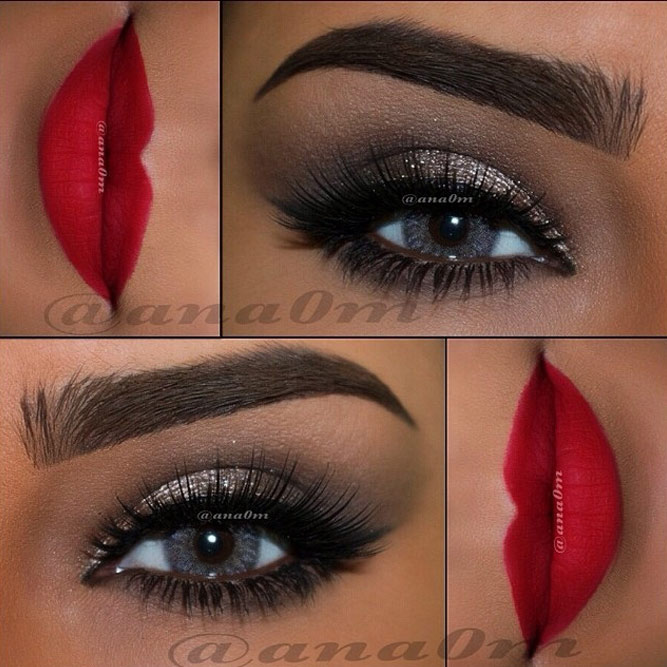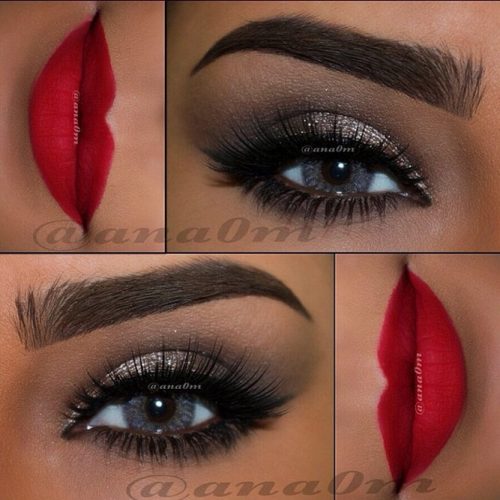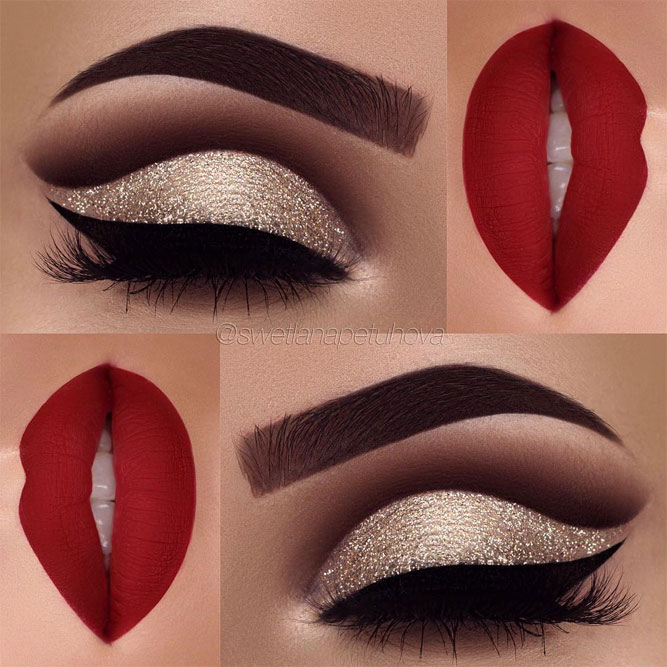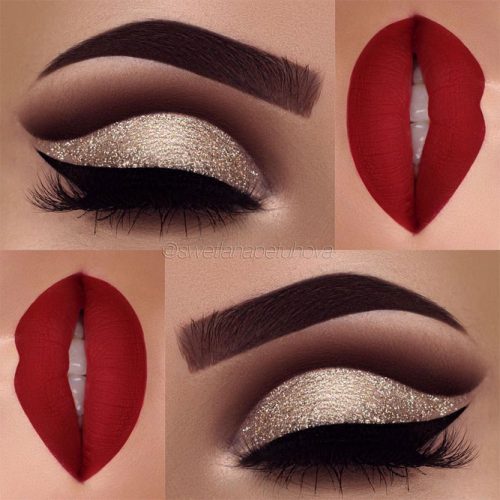 Source: beautybycassie93 via Instagram, ana0m via Instagram, swetlanapetuhova via Instagram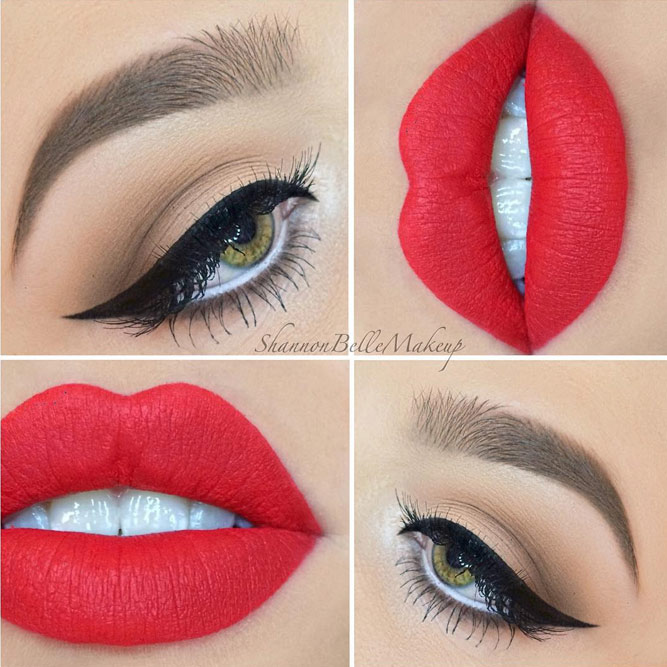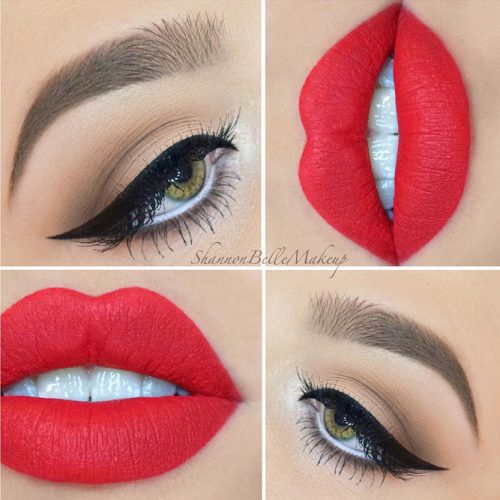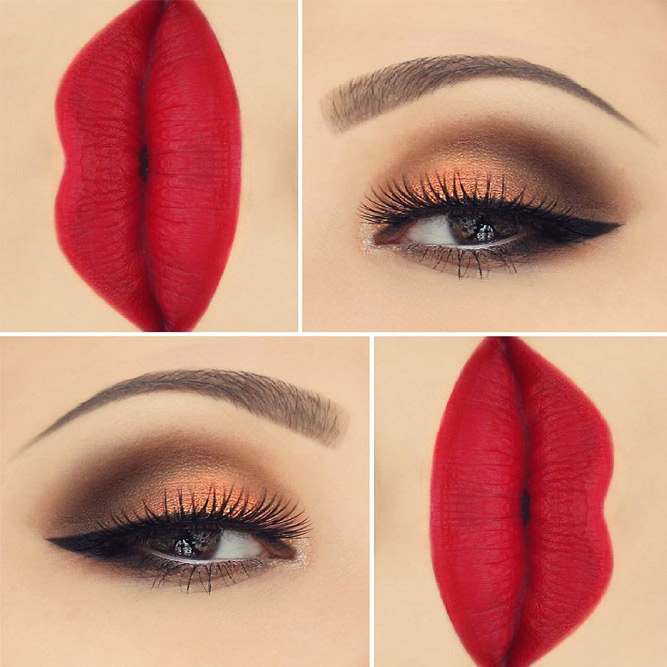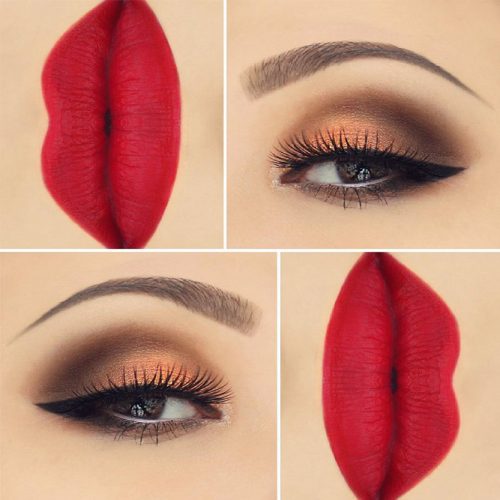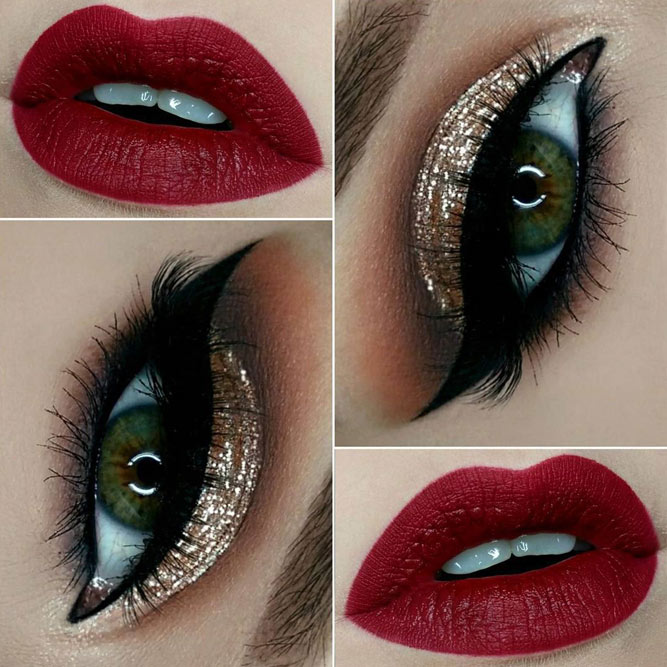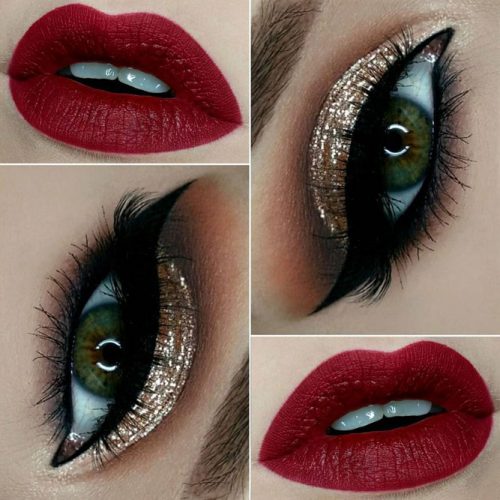 Source: shannonbellemakeup via Instagram, paulinemartyn via Instagram, vanyxvanja via Instagram
So, if your complexion is warm and your hair is black or brown, consider reds that are based on brown. These are often called golden red, coral, and deep orange.
Best Makeup Ideas With Red Lipstick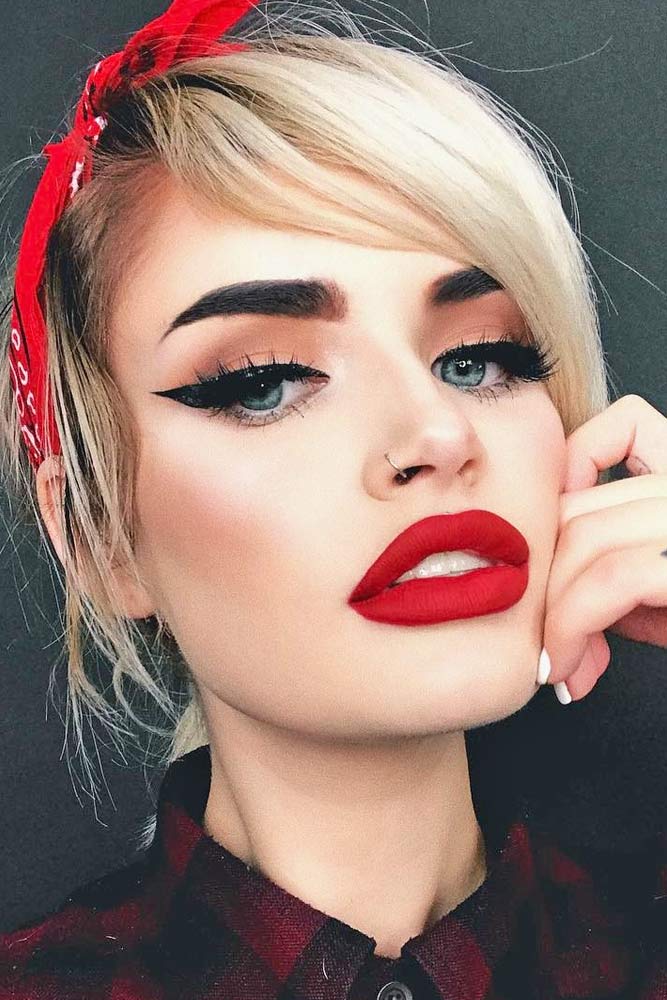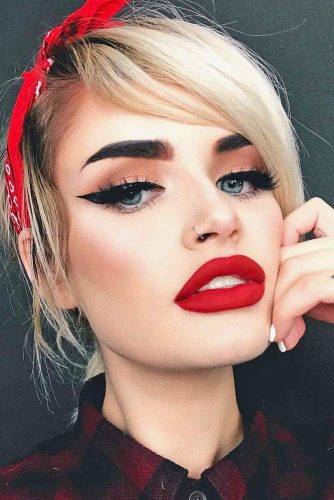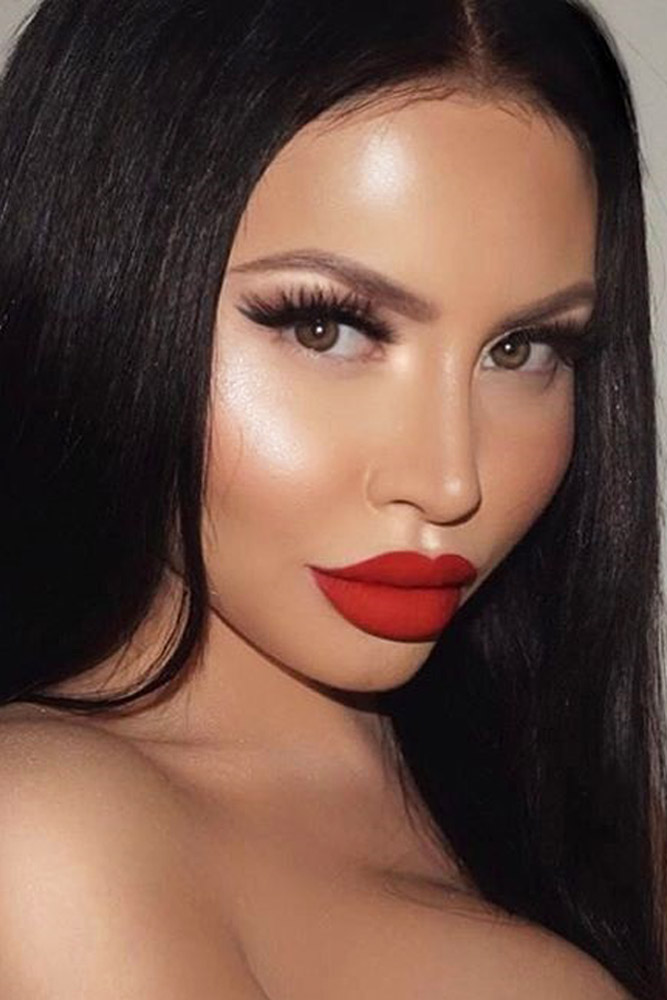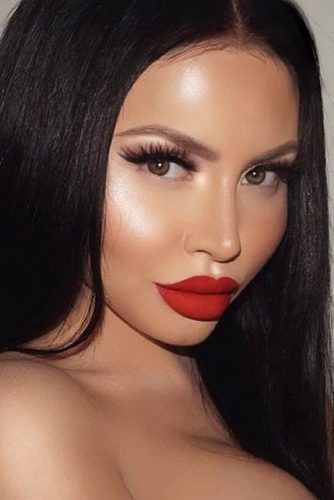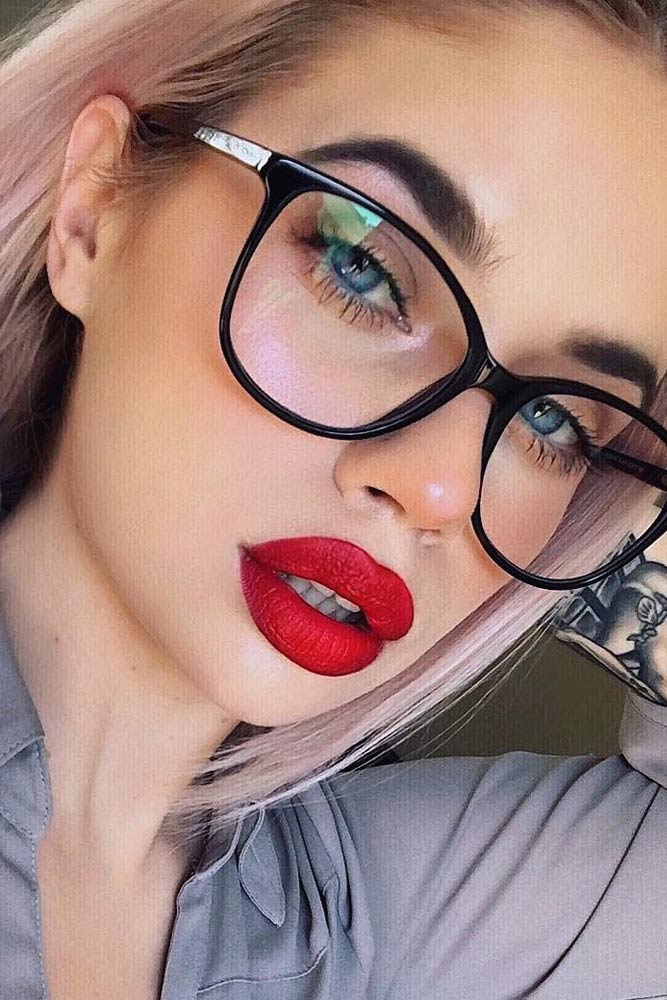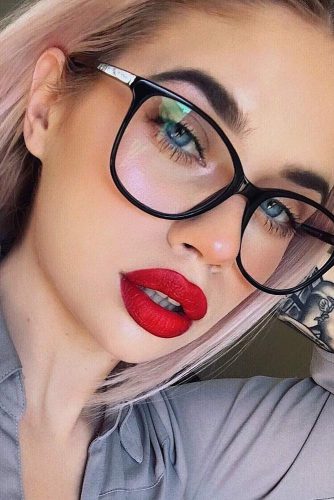 Source: atleeeey via Instagram, jadeywadey180 via Instagram, laurenrohrer via Instagram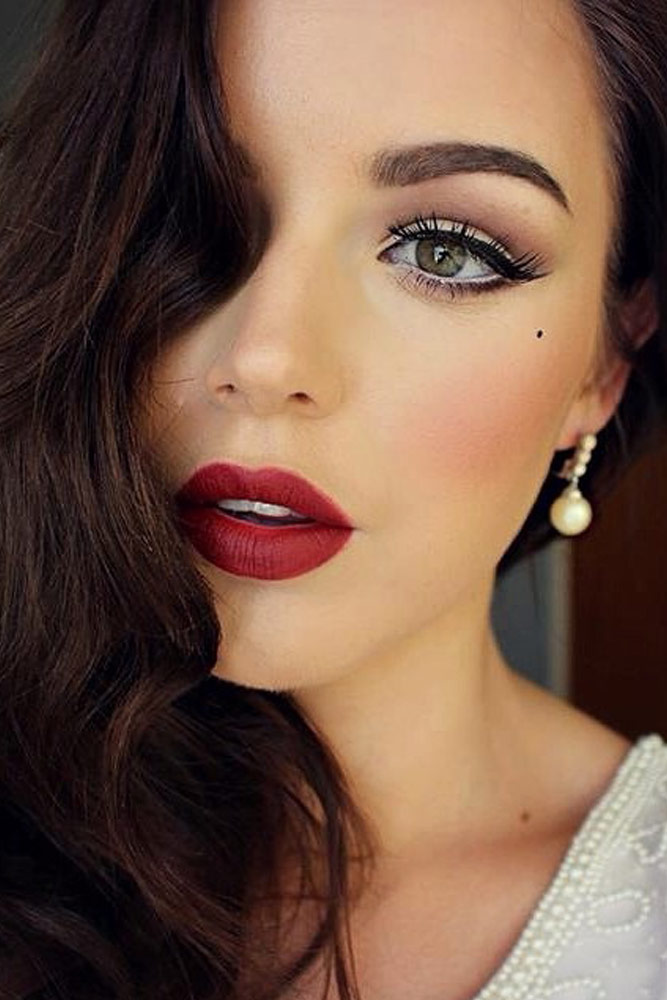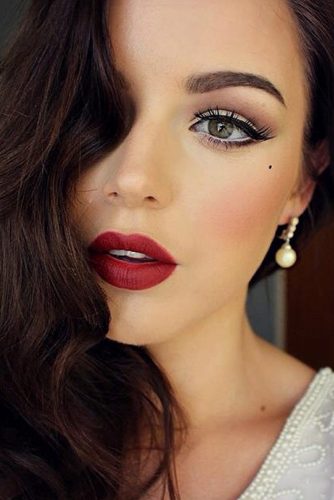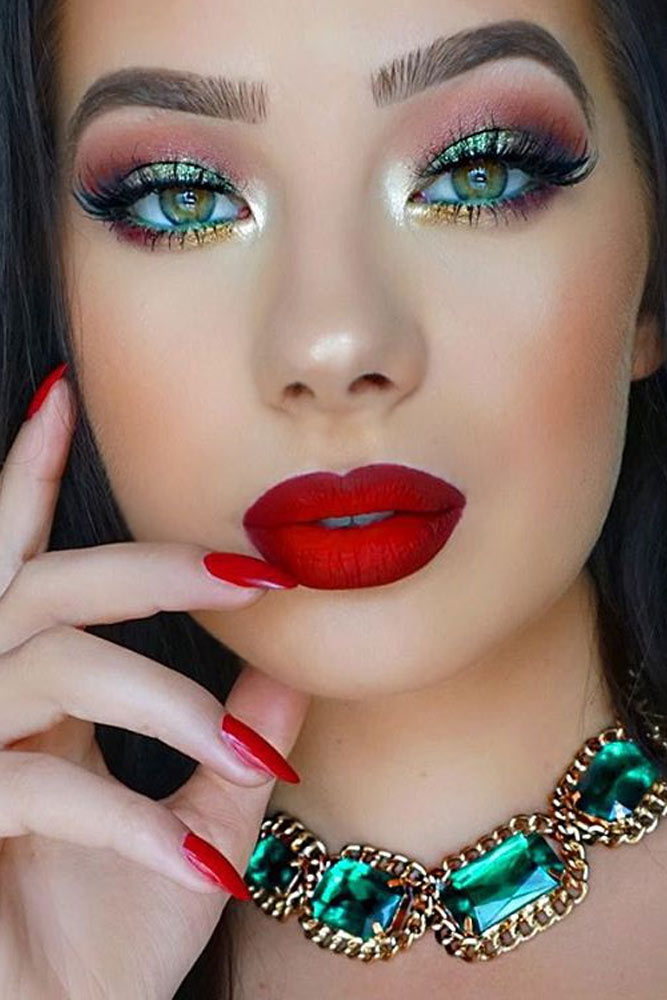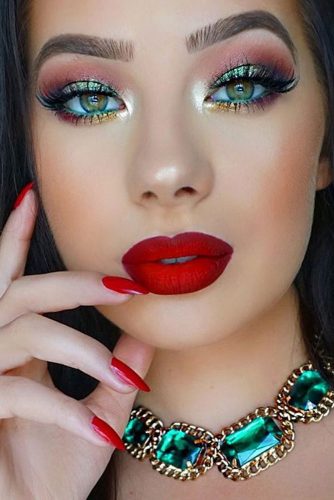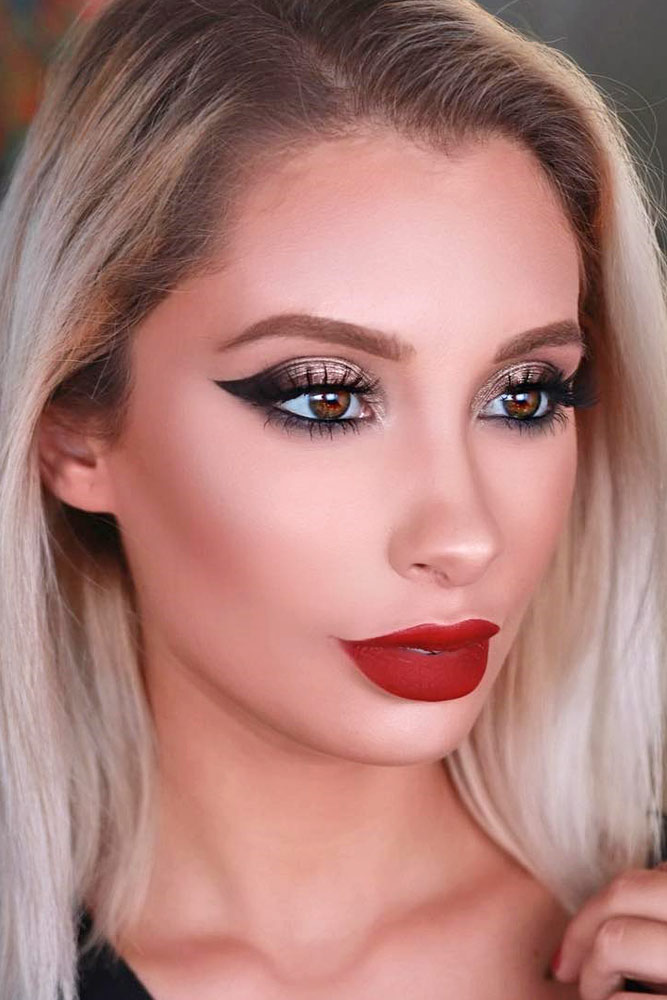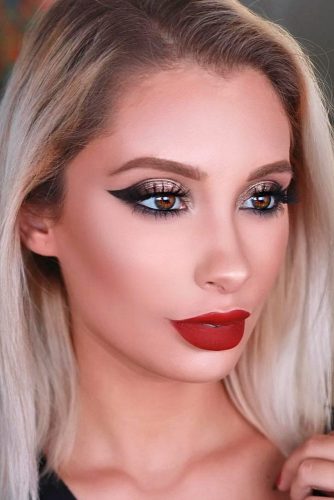 Source: makeupbyannalee via Instagram, klaudiabadura via Instagram, nicolconcilio via Instagram
And burgundy, plum, and cherry reds work great for these hair colors but a cooler complexion. If you are a blonde and your skin tone is warm, opt for copper red, coral red, and orange-red.
Ombre Lips With Red Lipstick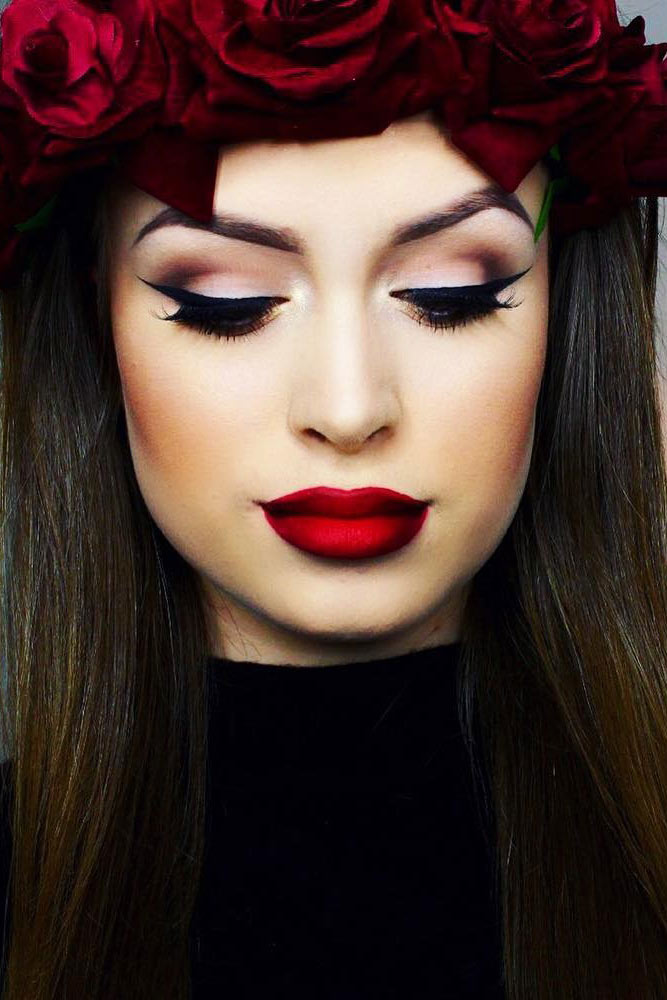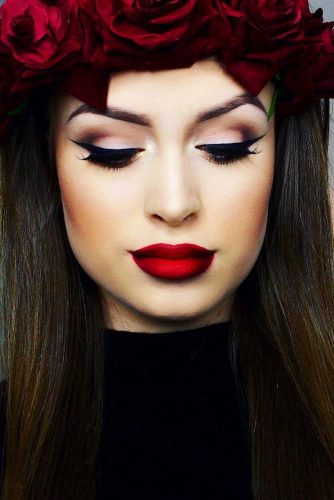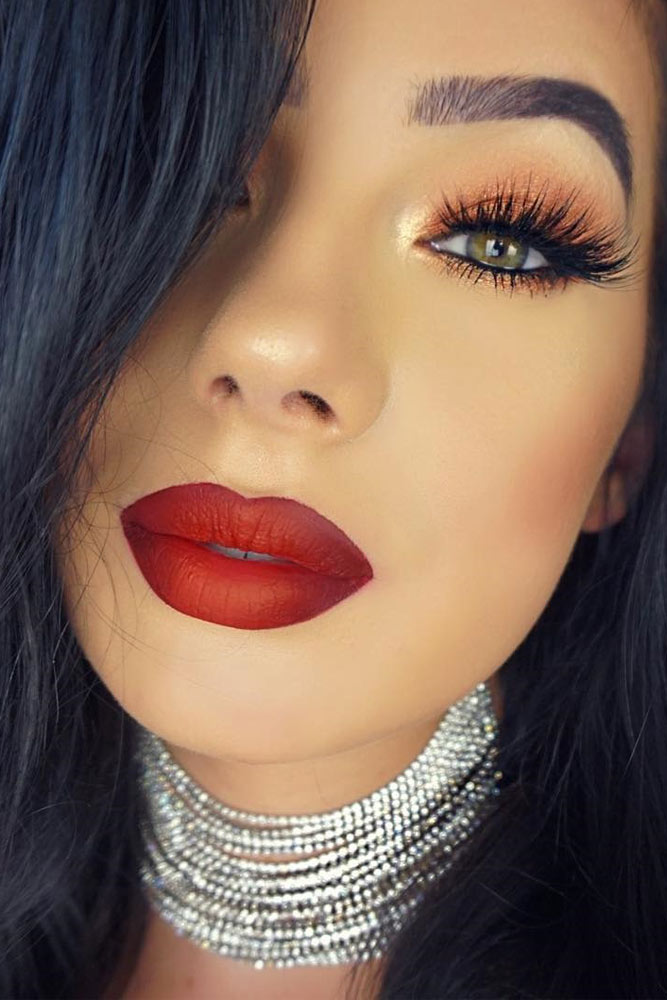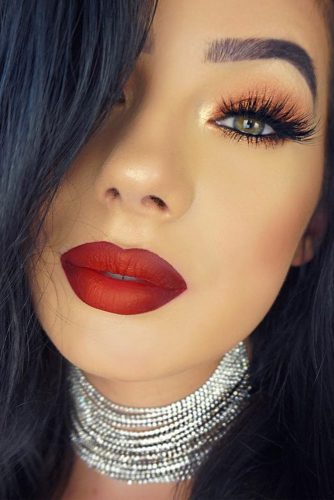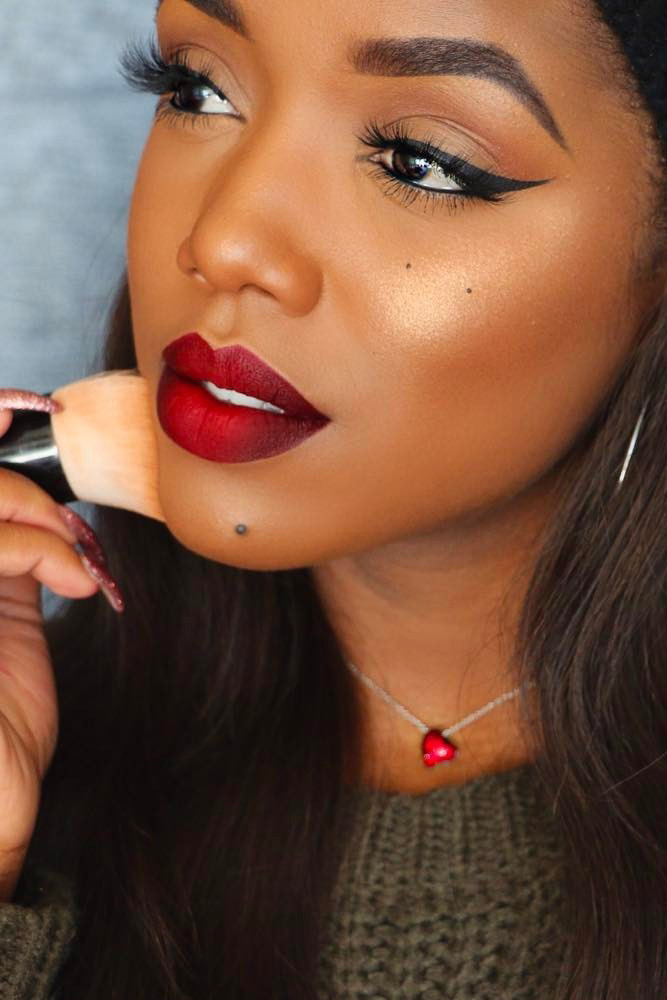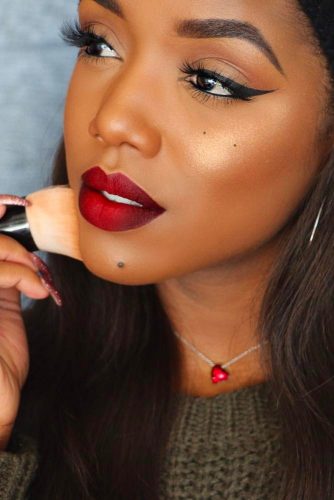 Source: laura_leth via Instagram, klaudiabadura via Instagram, ellarie via Instagram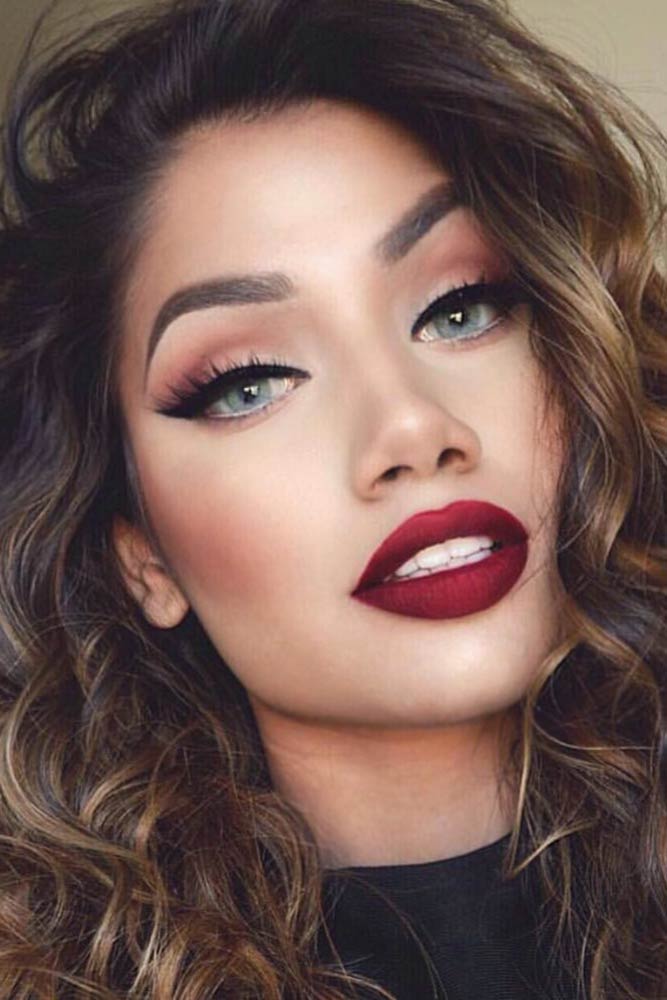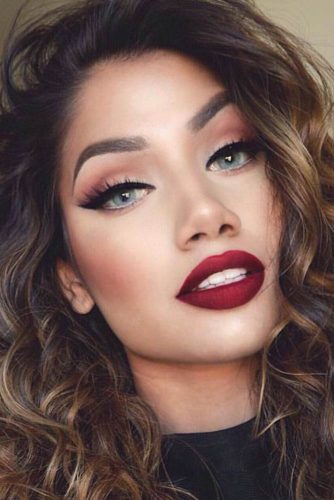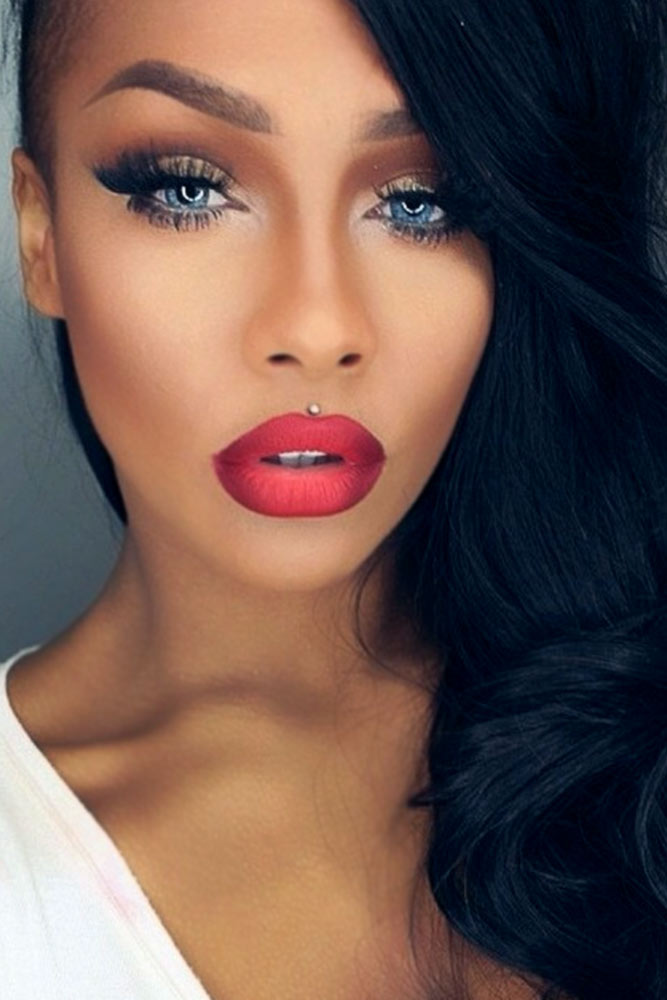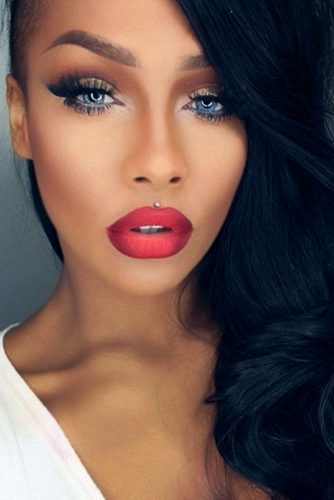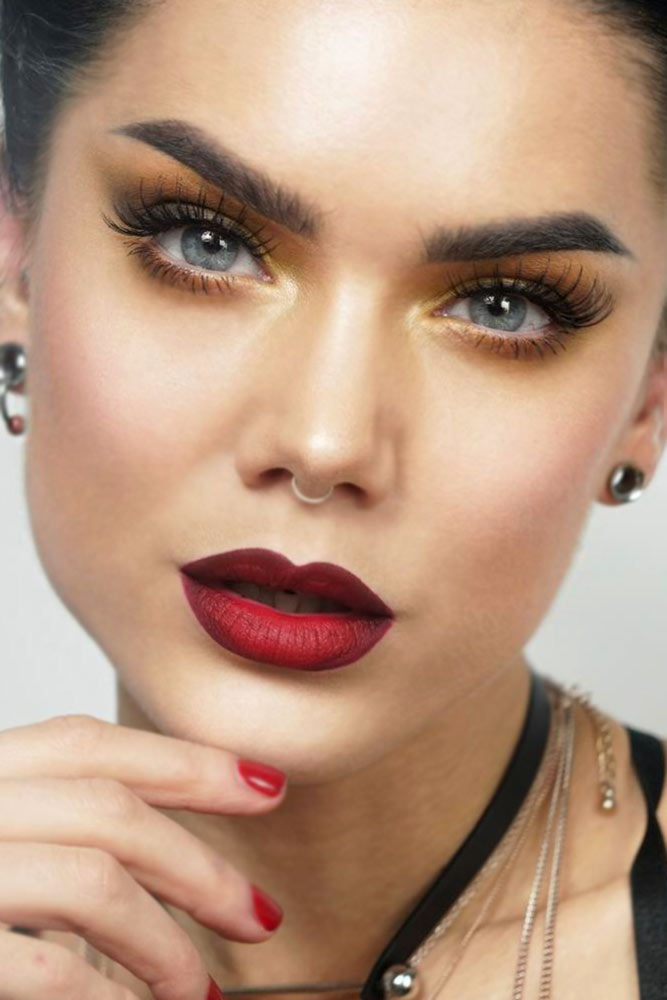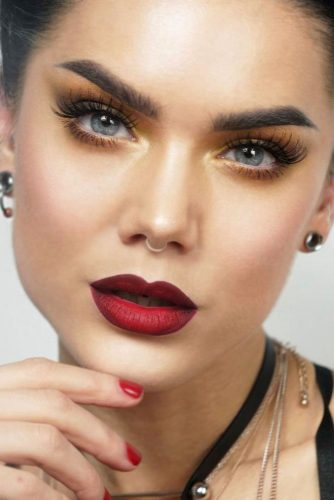 Source: makeupbyalinna via Instagram, sonjdradeluxe via Instagram, lindahallbergs via Instagram
And if your skin tone is cooler, go for dusty rose, light rose, plum pink, and all reds that have blue undertones. As for the redheads whose skin tone is warm, orangey and vivid reds will work.
Vivid Lips With Red Lipstick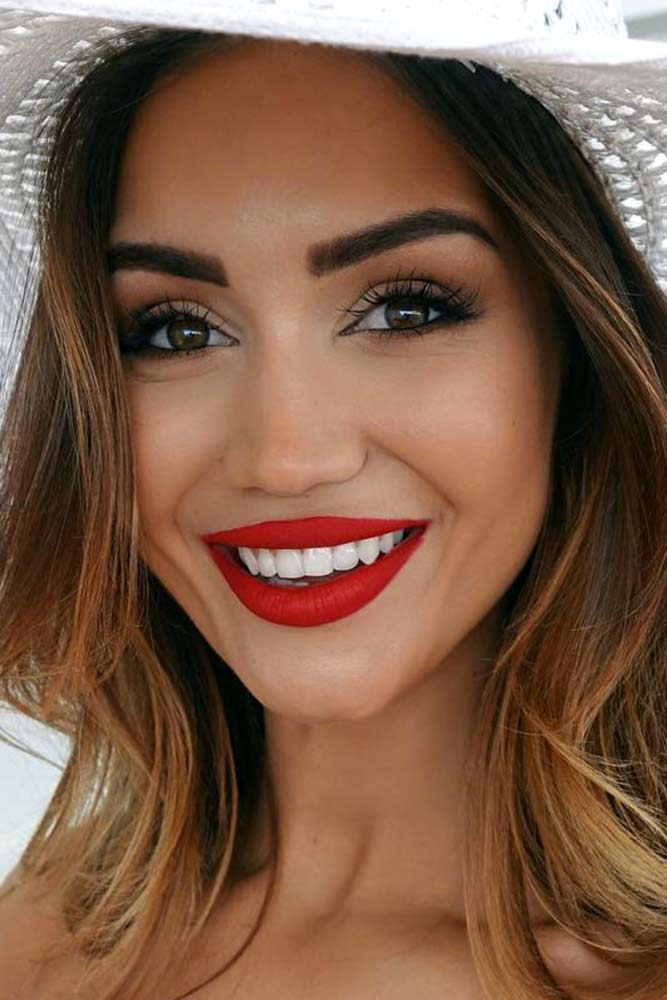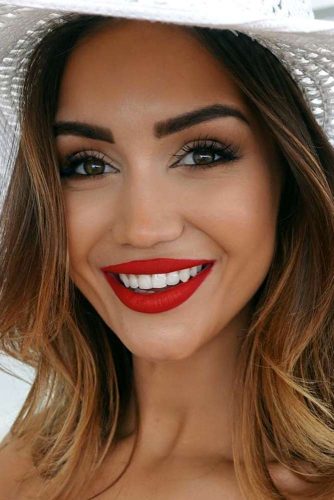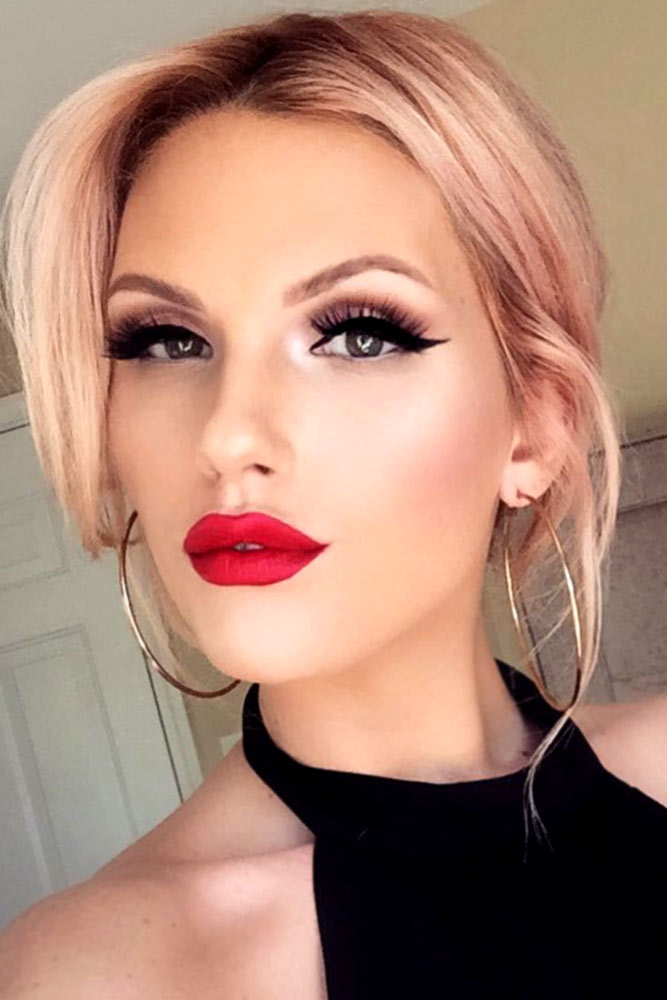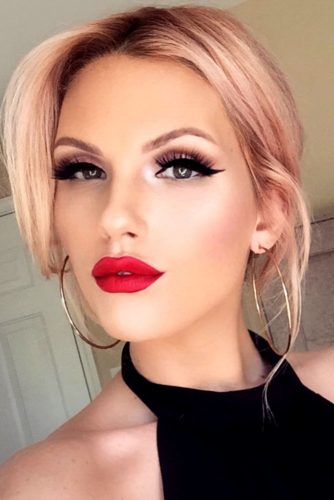 Source: piamuehlenbeck via Instagram, _sassafrass via Instagram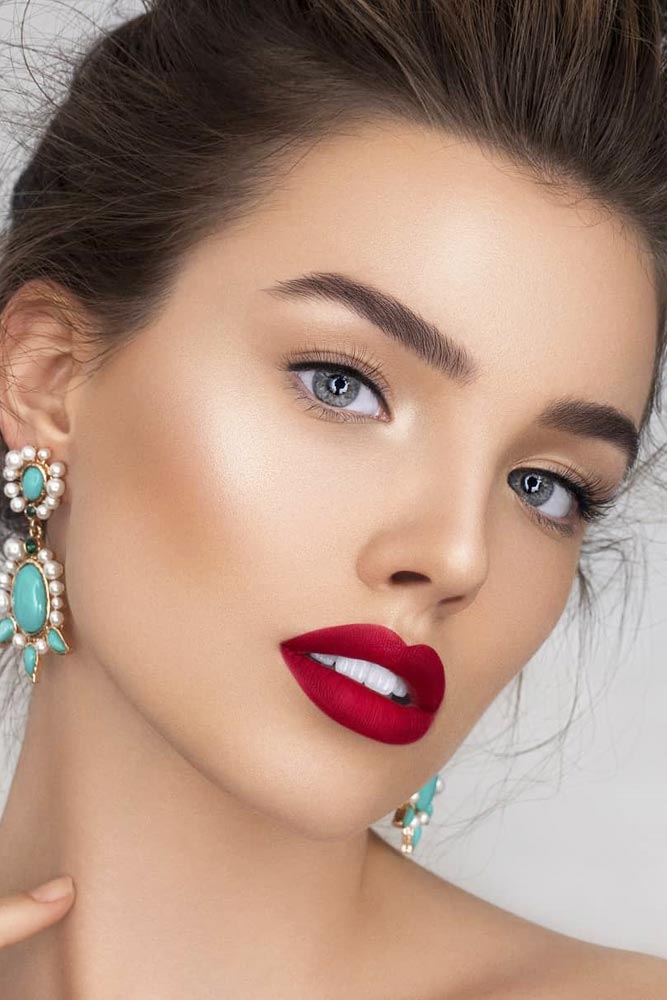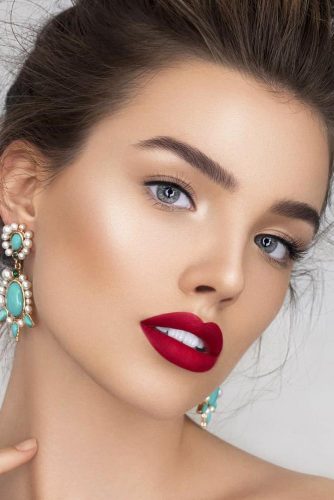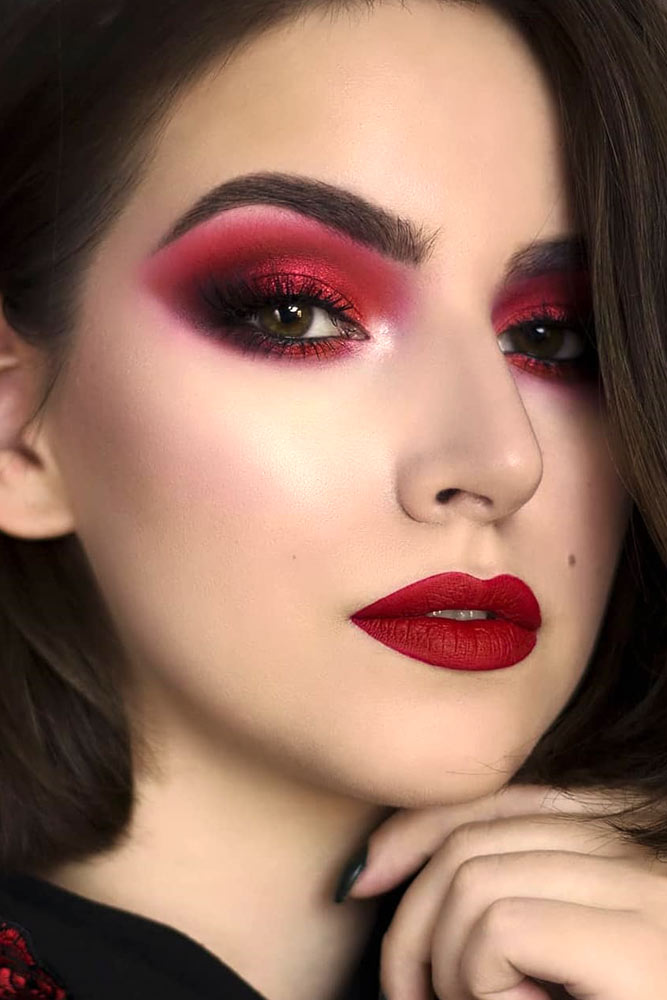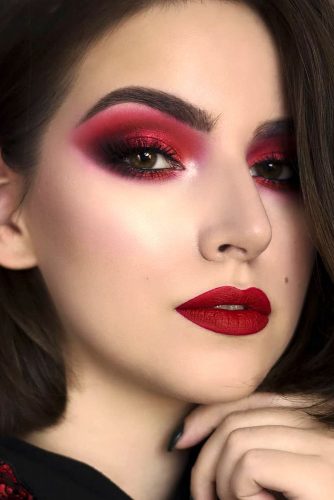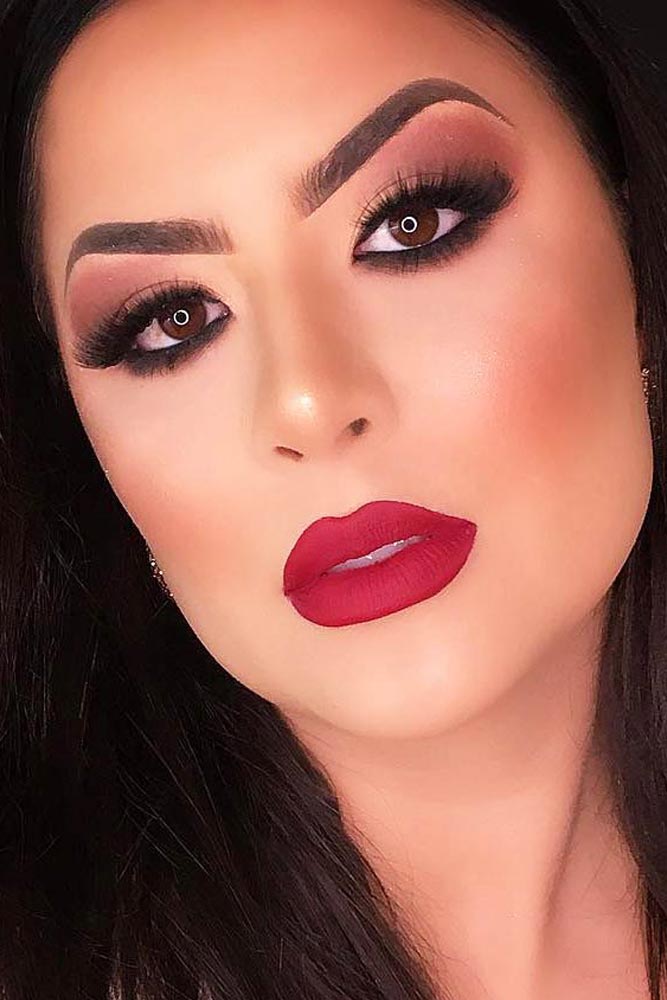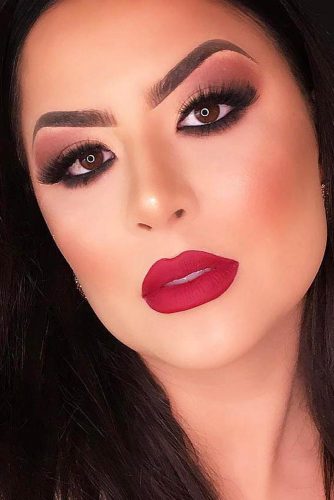 Source: claremacmua via Instagram, lillygizex via Instagram, daniceruttimakeup via Instagram
Vivid glossy reddish lipstick is suitable for all skin and hair colors, both on a summer sunny day and on a holiday any time of the year. Be the real queen every day.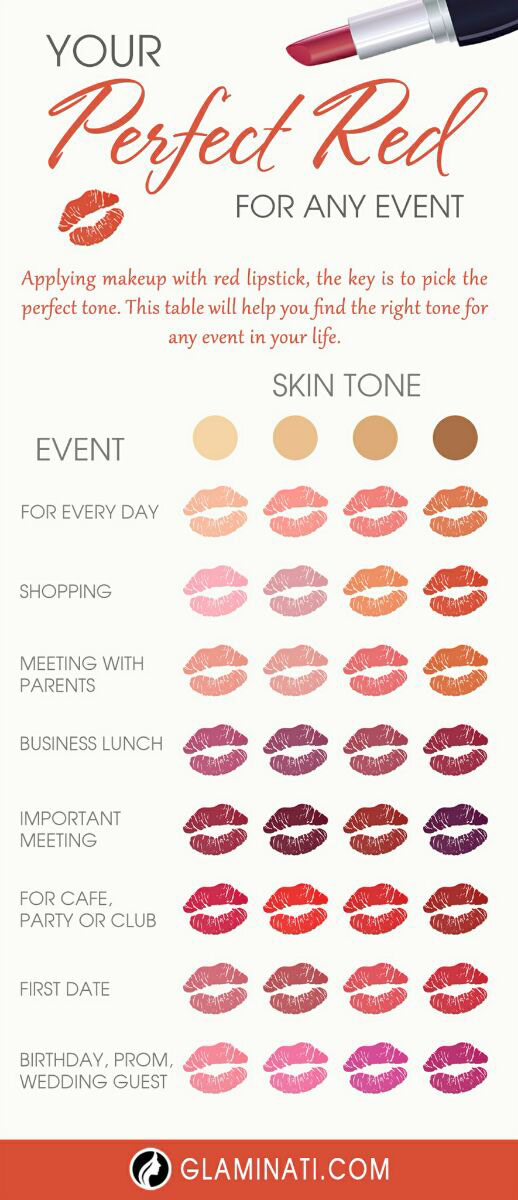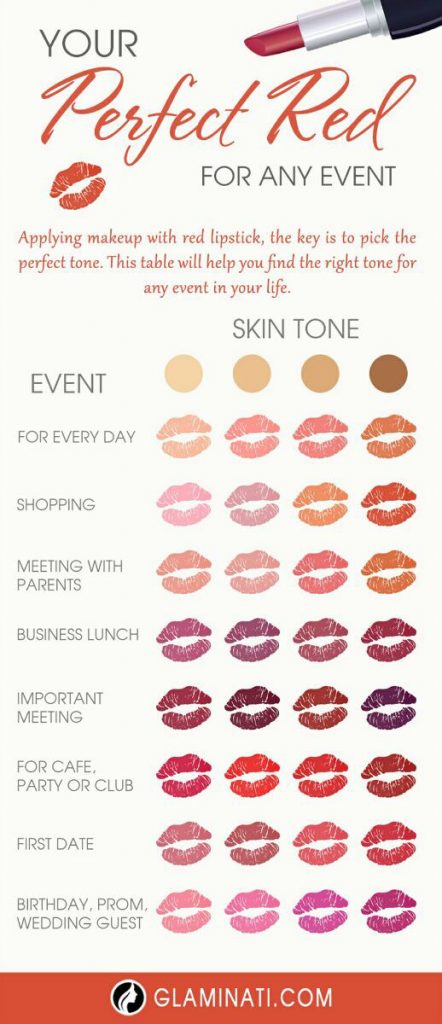 FAQ: Red Lipstick
Does red lipstick look good on dark skin?
Red intense colors look flattering on dark skin. If your skin has warm undertones, choose peach-toned reds like, for instance, "Russian Red" by MAC, "Uncensored" by Fenty Beauty or "Perfect Red" by NYX. If you are on the colder side, choose an all-time favorite "Ruby Woo" by MAC or "EDEN" by NYX, those blue based lipsticks have pinkish undertones. The trick to making any lipstick look more defined is pairing it with a darker lip liner: a cherry or a burgundy colored one.
What makeup goes with red lipstick?
Red lipstick will make the skin discoloration more evident. So it is important to even out the skin tone before applying it.
As red lipstick makes an accented look by itself, it is recommended to pair it with a neutral eye makeup: shimmery eyeshadows or soft brown colors. Wing liner is a great way to add more definition and not overweight the whole look. However, lashes should be defined in any case, apply mascara and/or false lashes.
Red lipstick also makes your face look plain. You may need to add more bronzer and reapply blush after you finish your makeup.