Time For Your Lipstick To Stand In Good Stayer
Maybe the eyes are the window to the soul, but the lips are definitely the door to it. That's why it's so important to give them a nice framing, with the help of lipstick, of course. The main rule to follow when choosing the best lip color is that there are no rules. However, there is a bunch of advice, which is considered, would help you to make the most out of your lips makeup. So, prepare for an unforgettable journey to the world of lipsticks.
Lipstick Tips For Thin Lips Shape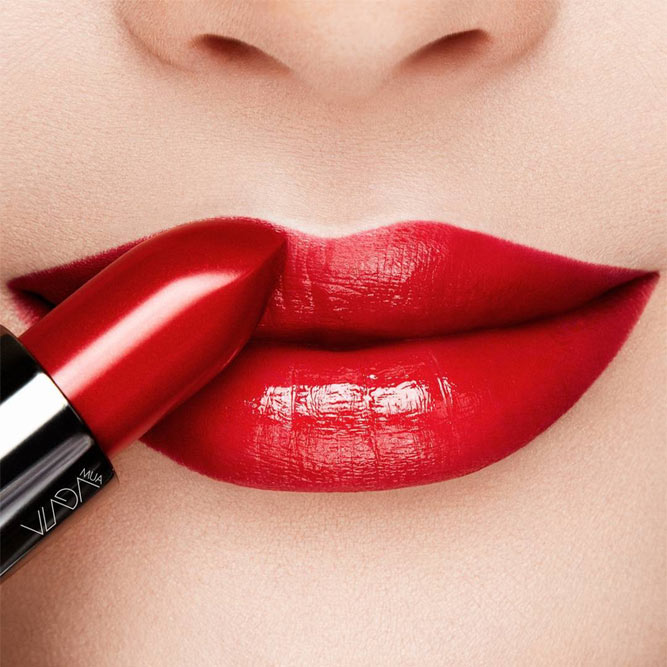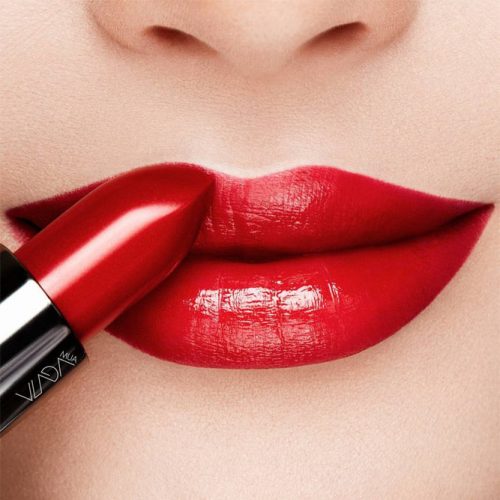 Source: vladamua via Instagram
Who said that thin lips are not meant for red lipstick? What do those people know about makeup? It's just important to find the right shade for you and know some beauty hacks. Keep in mind that if your lips are thin, you need to give them more space and dimension. There is an effective technique for achieving this. First, outline your lips with a lip liner a little beyond the natural lip line. Smudge the contour a bit with a lip brush or a finger directing the strokes toward the center of the lips. Cover the lower lip with a deeper shade and the upper lip with a lighter one. Clean your lip brush or take another one to blend all the layers together.
Lipstick Shades For Average Lips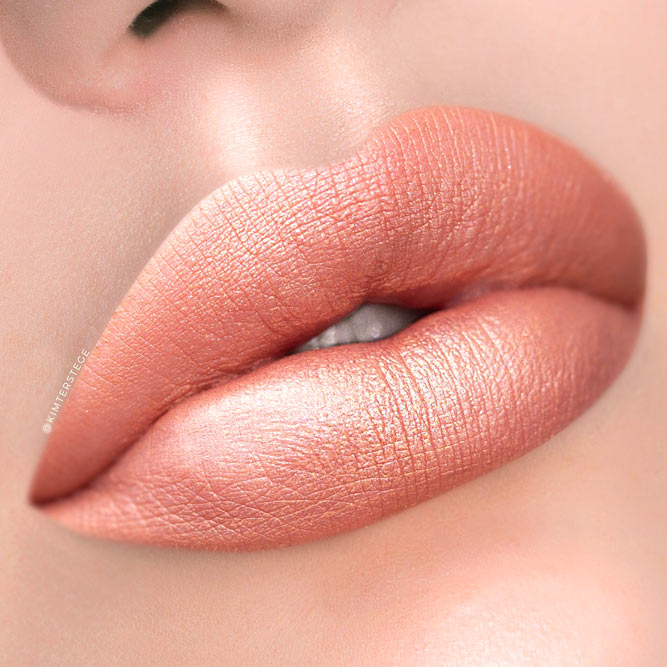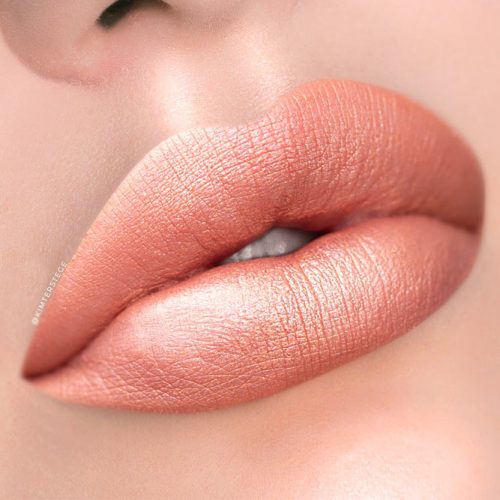 Source: kimterstege via Instagram
The best thing about average lips is that basically, all lipstick colors look great on them. However, not only shades but finishes and pigmentation as well. You can go nude or bold, matte or glossy, thick or sheer with your lips makeup. One will look better than the other. Just remember to use a lip scrub and a lip balm from time to time to keep your lips smooth and moisturized.
Piece Of Advice For Full Lips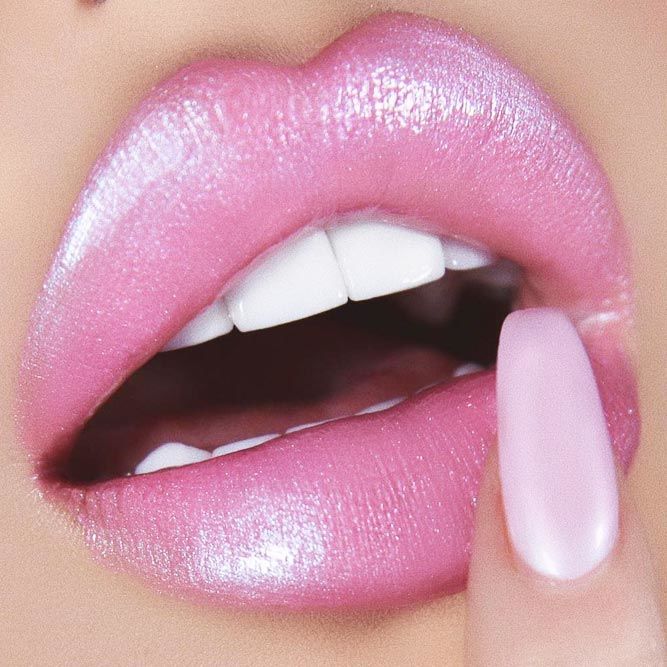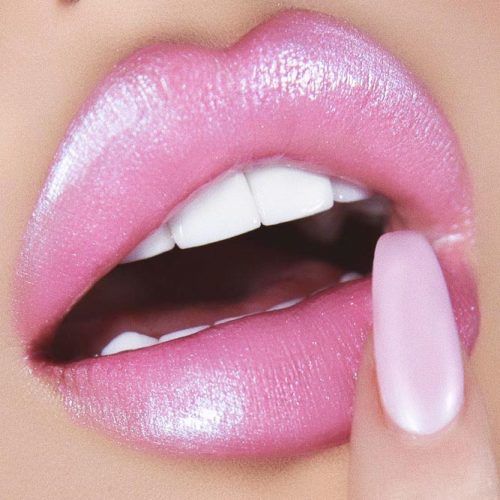 Source: jadeywadey180 via Instagram
Full lips look alluring and attractive even when they're bare. But what a temptation it is to enhance their beauty with a lipstick! If a classic red hue is too much for you, go with a pink one. It looks less intense, though still complements the plumpness of your pout. With regard to the lipstick colors, there are no obvious restrictions for women with plump lips. All natural hues – berry, red, brown, pink – would look startling. However, this doesn't concern finishes. When you have full lips, wearing plumping glosses becomes inappropriate. The uttermost you can allow yourself is a bead of clear gloss in the middle of the upper lip.
Note though that the shape of your lips isn't the only factor that contributes greatly to the right choice of the lip shade. What else you should consider is your hair and eyes color as well as the skin tone. With this information in mind, you have no chance of defeat.
Peach Hue For Blonde Girl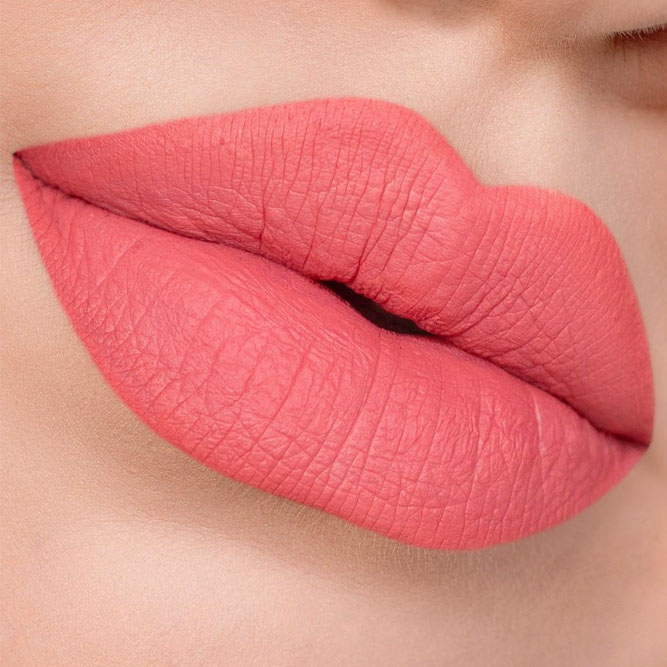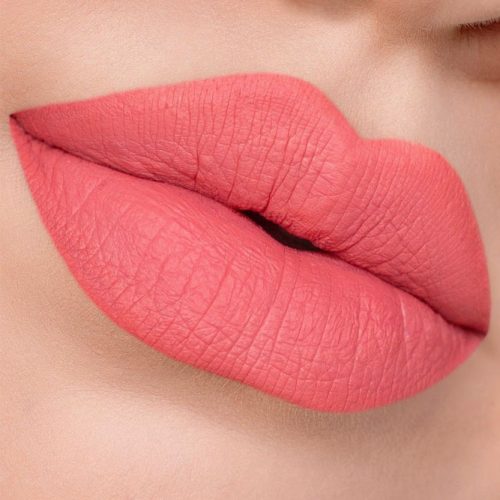 Source: sosforbeauty via Instagram
Blonde girls would find rose colors the most flattering for their gentle appearance. If your hair is lightly golden, opt for soft pink shades with natural undertones, like brown or beige. For platinum blonde hair, the perfect match would be red-hued lipsticks with cool undertones and also most of the pink colors. If you go for a deep or bold lip color, remember that an even complexion is a must. Also, such colors require a high precision because every flaw becomes scaled up. So, unless you have a really steady hand, consider using a lip liner.
Red Shade For Blonde Hair Girls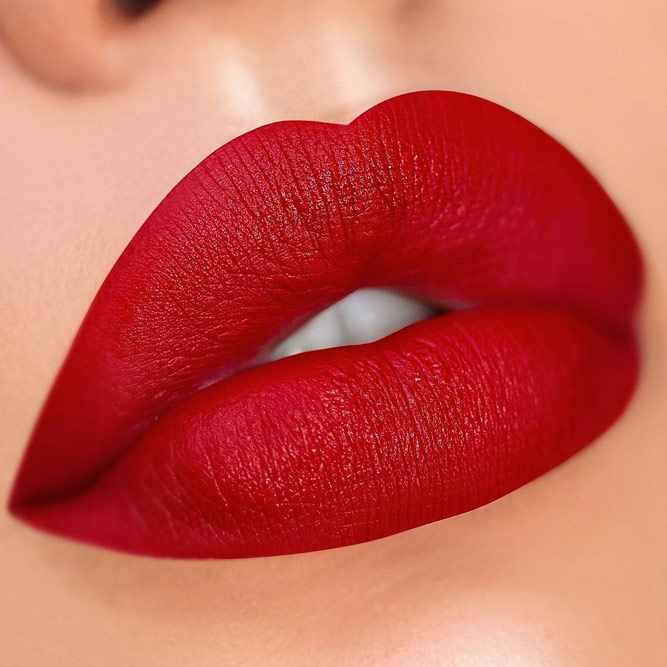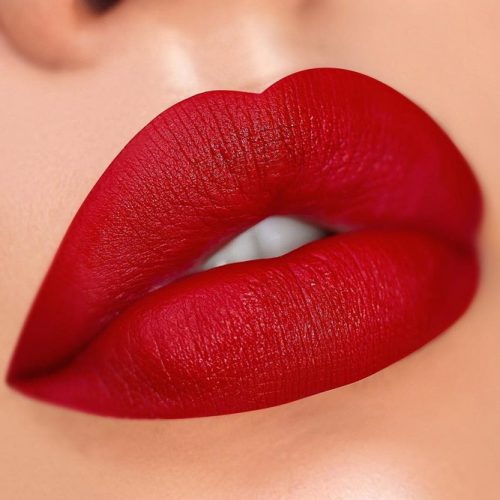 Source: kimterstege via Instagram
It doesn't mean though that you can't pull off a red lipstick if you have blonde hair. Just keep in mind that you need something to balance the brightness of your red lips. Try, for example, pairing them with bold brows or winged eyeliner a la Marilyn. Remember that with blonde hair, your bows should be one-two shades darker, whereas with dark hair, they should be lighter. Color-wise, we recommend you to opt for berry colors, like cherry red, or fuchsia.
Nude Shade For Blonde Hair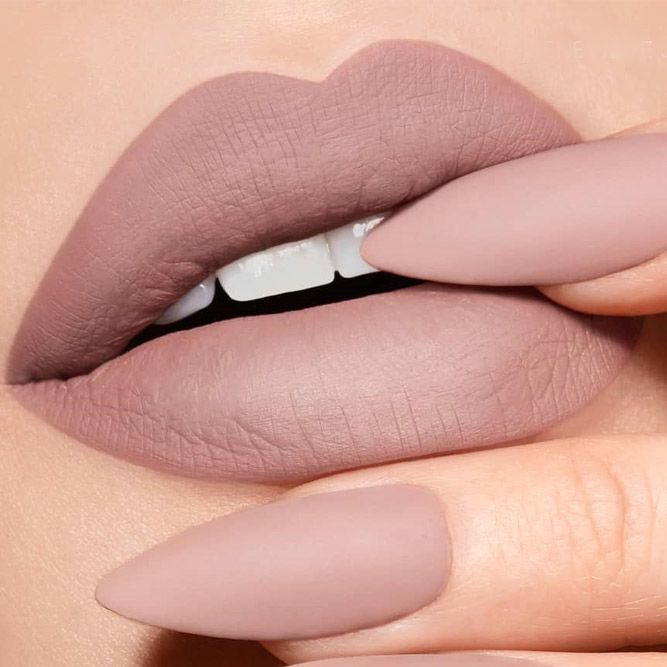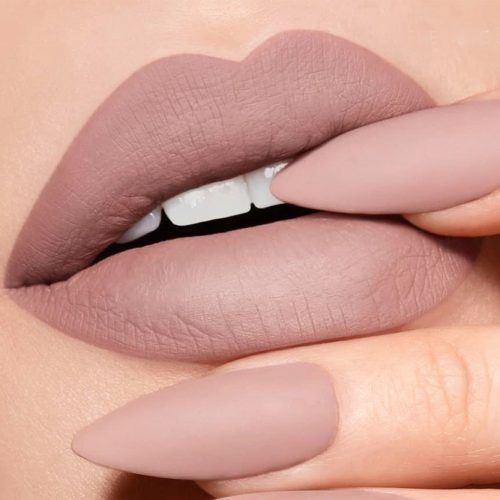 Source: genevievejauquet via Instagram
The nude lipstick is as much classical for blondes as the red one. However, it's very important to pick up the right hue. No need to panic and randomly grab everything that comes into view. When choosing your perfect nude lip color, consider the most important factor, which is your skin tone. For cooler skin shades, try mauve or dusty rose lipsticks, whereas for warmer complexions, choose sandy or peachy colors. If you have darker skin, you can find that honey, caramel or chocolate colors complement it above all.
Purple Shade For Girls With Dark Hair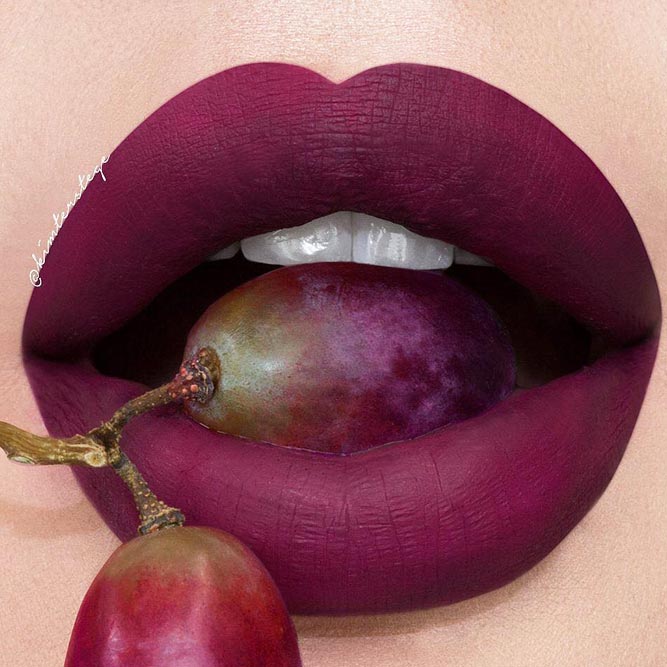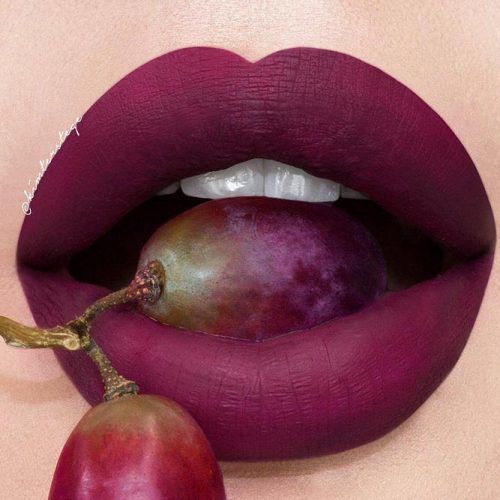 Source: kimterstege via Instagram
Evidently, brunettes and purple lipstick are a match made in heaven. Deep saturated hues, from radiant violets to rich eggplant, accentuate the enchanting beauty of all the brown hair shades. For lighter brown hair, choose a true, cool burgundy shade, while dark brown chevelure should be paired with an obscure, vampy almost black lipstick.
Hot Pink Lipstick Shade For Girls With Dark Hair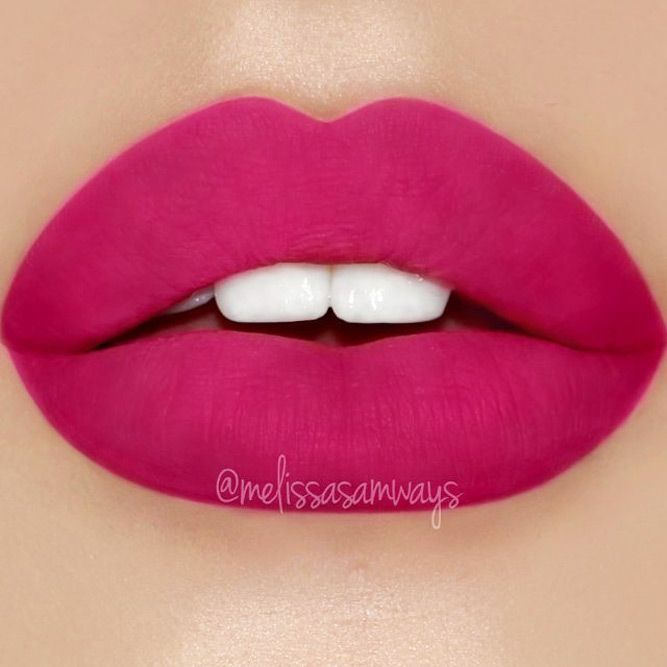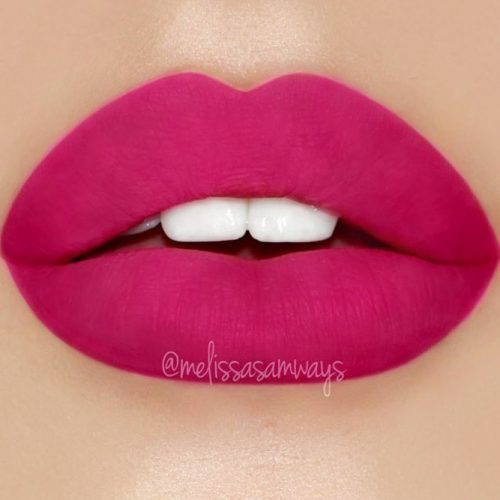 Source: melissasamways via Instagram
For a less dramatic look, choose something lighter and brighter. Take this gorgeous, deep fuchsia, for example. It harmonizes vividly with the hair of darker shades, making the color bolder and richer. Brunet hair is known for its exceptional shine. Thus, to keep the look on-top, it's better to skip glossy lipsticks in favor of velvet and matte finishes.
Nude Shade For Brunettes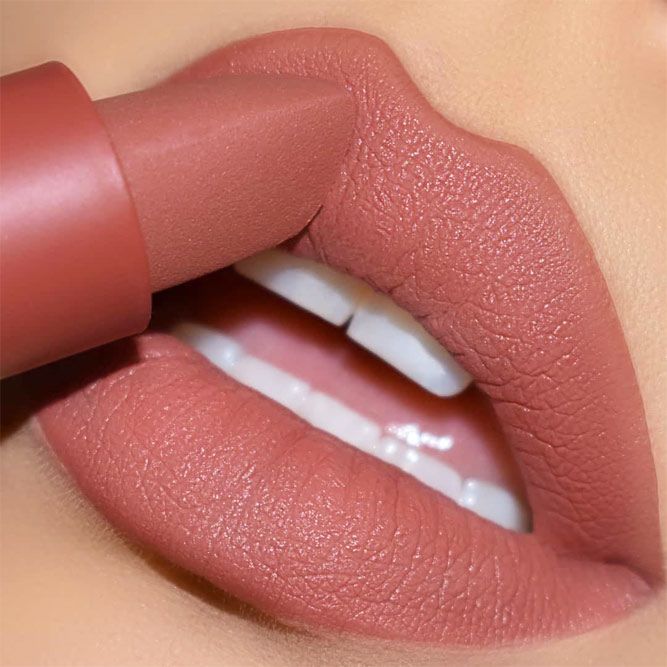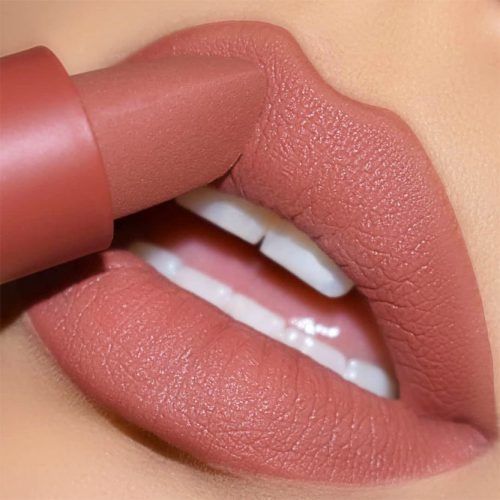 Source: makeupthang via Instagram
Obviously, brunets are very good at rocking the nude lipstick. If you're a genuine dark-haired girl, go with nude-tinted or light brown lip color. You need to find the shade that will look flattering for your skin tone and hair color.
Pink Shade For Red Hair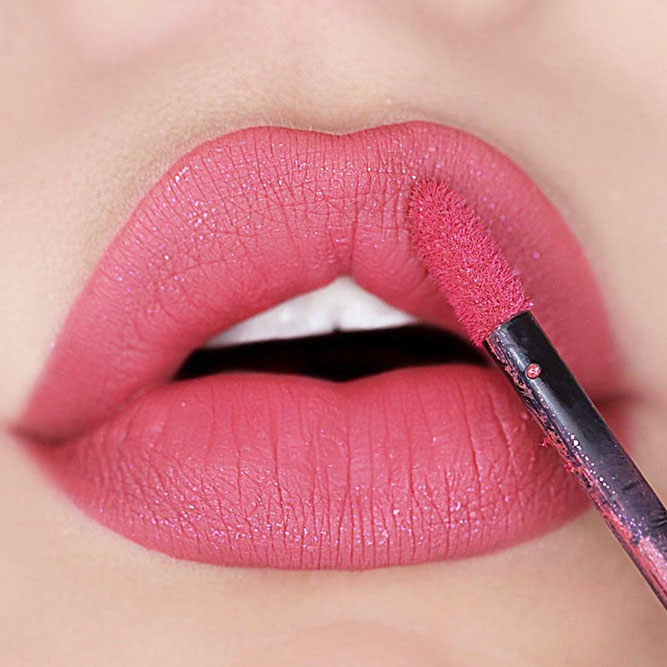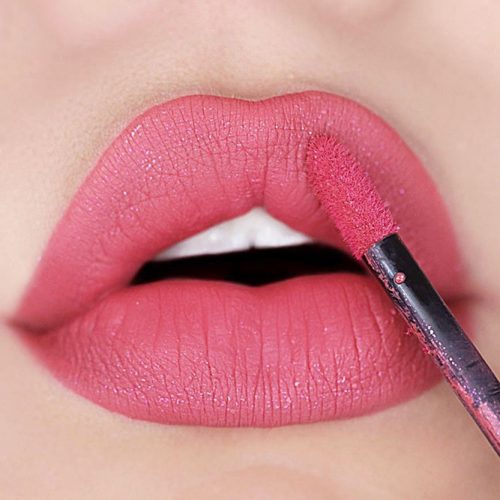 Source: brutavaresppf via Instagram
Ginger-colored hair obviously stands out from the crowd. That's why it's so important to be extremely careful when pairing the fiery hair with a pink lipstick. Even though rose shades do look great with red hair, there's always a risk that it can be too much if you don't choose the hue reasonably. On a par with the sheer number of red hair color variations, there exist a good deal of lipstick options for redheads.
On a par with the sheer number of red hair color variations, there exist a good deal of pink lipstick options for redheads. Match a bright copper-red hair color to coral and magenta lip shades, whereas a deep orange-red thatch should be paired with peachy and fuchsia colors. Burnt orange-red locks look great with salmon and rose pink lips.
Red Orange Shade For Fire Hair Girls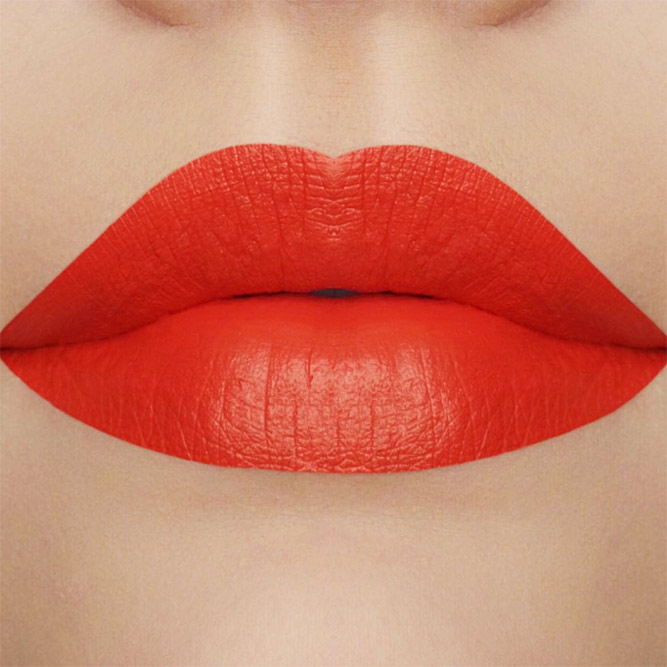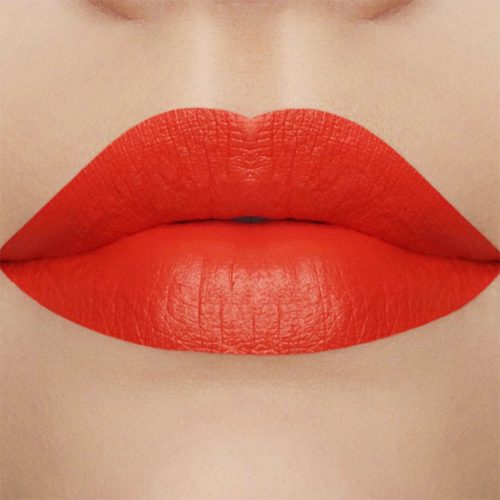 Source: molliexjayne via Instagram
Even though we said that you should be careful when pairing a bright-colored lipstick with fiery hair, it doesn't mean you can't do it. This combination is totally worth trying because a reddish orange lipstick pulls out the true red undertones of your hair, enhancing its intensity.
Nude Metallic Shade For Red Hair Girl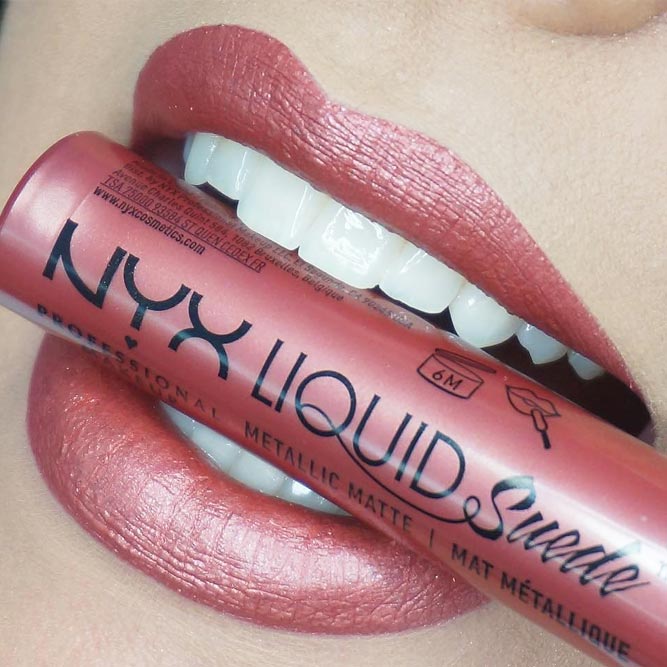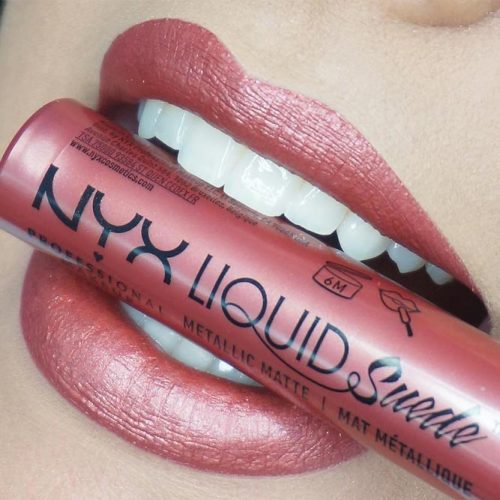 Source: jilltilton23 via Instagram
Another way to intensify the brightness of red hair is surprisingly a nude lipstick. You should totally play around with this look, trying out every possible option, from completely washed-out lips to camel beige. If it seems to you that the lip color makes your face look flat, bring some dimension to your lips with a metallic finish or glitter lipstick.
Nude Shade For Green Eyes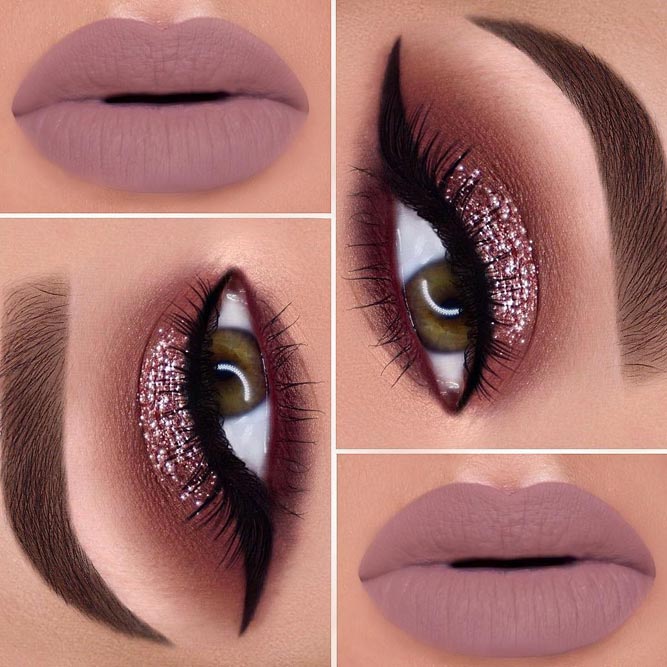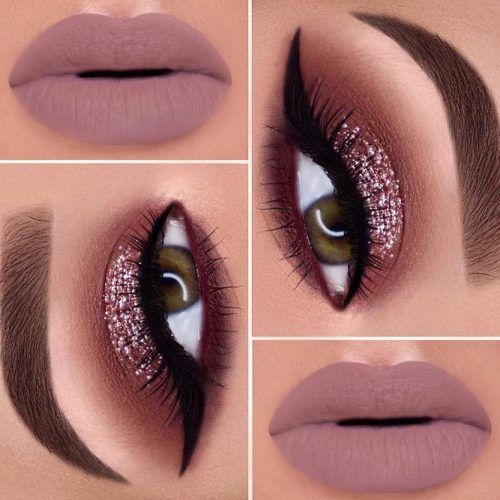 Source: makeupbyevva via Instagram
Frankly speaking, nude lips look solely complimentary to any eye color. However, there's something about green eyes that makes you keep focusing only on them. Thus, if your eyes are green lipstick color should be left neutral. It's a good idea not to distract people with bright lips and let them enjoy the enchanting power of your eyes, don't you think?
Classic Red Lipstick Shade For Blue Eyes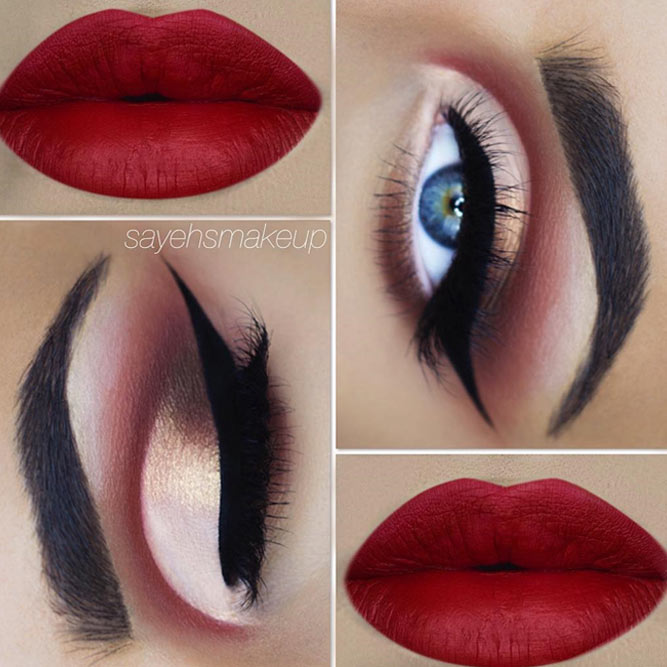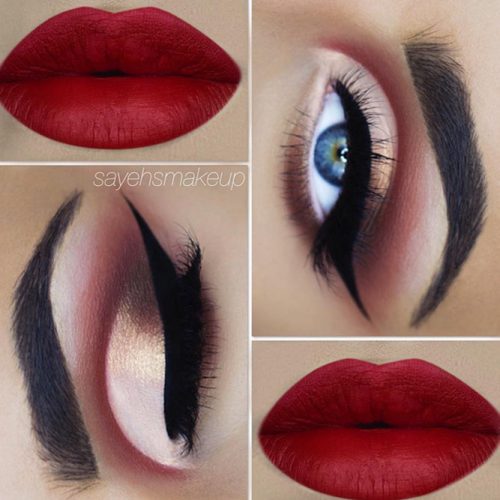 Source: sayehsmakeup via Instagram
Some people believe that blue and red colors don't match. In reality, everything depends on the person who's considering the combination. Meanwhile, a dark red lipstick has formed a strong and beautiful connection with deep ocean-colored eyes. You can tone the look down a little with the matte finish on the lips. In fact, when your eyes are blue lipstick color doesn't make much difference as almost any shade matches them perfectly.
Brown Lipstick For Brown Eyes Color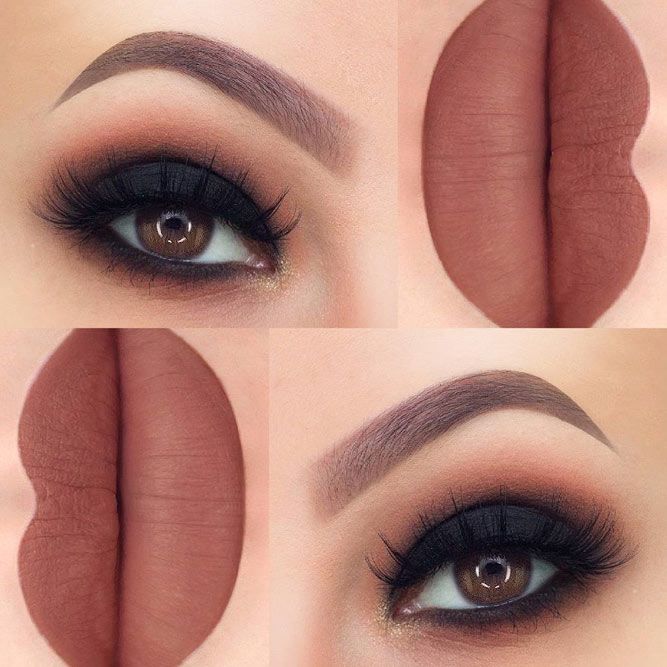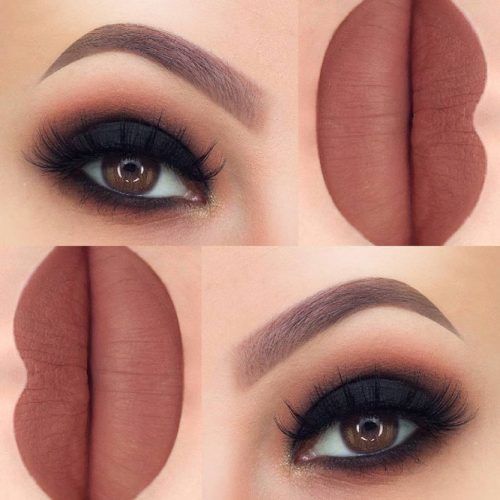 Source: paulinemartyn via Instagram
It may seem a little obvious. However, pairing brown eyes with the lips of the same color is a win-win combination. Because brown belongs to the spectrum of natural colors, when you go with the same lip shade, it doesn't look too much. If you still feel a little awkward, use lipstick with reddish undertones. This will keep the idea of natural shades but will bring some diversity.
Top 5 Best Lipsticks Of 2019
So now you know how to match your lipstick to your hair, eyes, and skin color. But what's next? How to choose the right product so that you wouldn't be disappointed with its quality, application or staying power? We have compiled the list of top 5 best lipsticks of 2018. Be sure to check it out before going shopping for a lippy.
Anastasia Beverly Hills Liquid Lipstick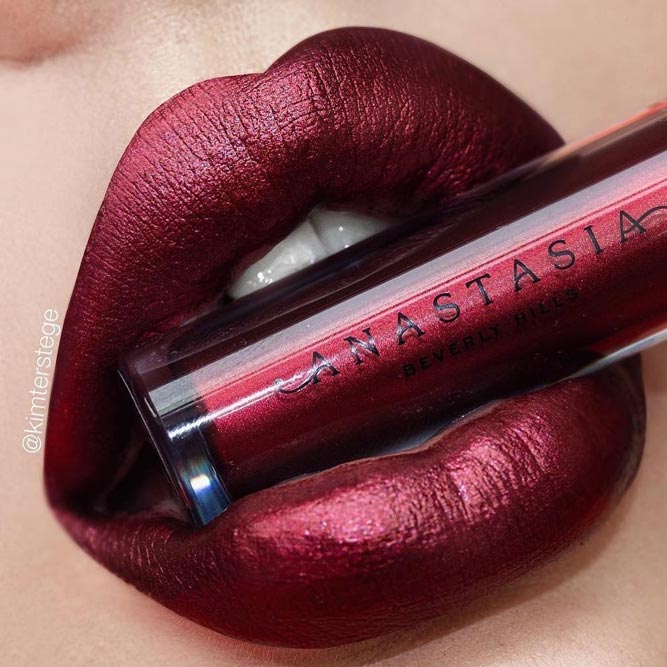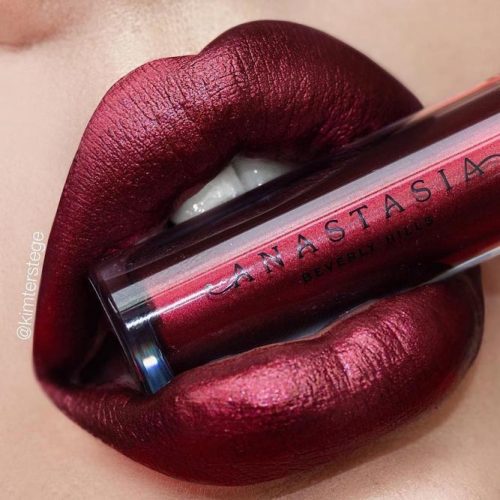 Source: kimterstege via Instagram
Being a top-selling product, Anastasia Beverly Hills Liquid Lipstick won't leave you indifferent, that's for sure. With its buttery smooth formula, it feels comfortable and moisturizing on the lips. The ergonomic applicator allows the easy and fast application. ABH lipstick sets very quickly and doesn't budge. And the color range, which consists of 38 shades, gives everyone a chance to find the right specimen.
Chanel Rouge Coco Lipstick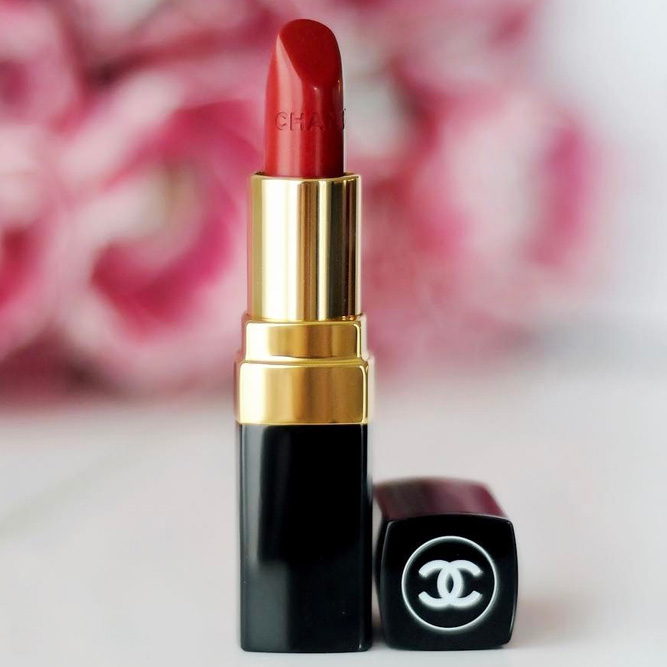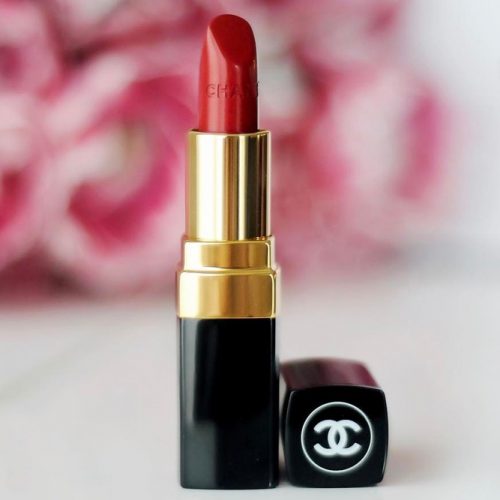 Source: parisiandiane via Instagram
Unlike Anastasia Beverly Hills, Chanel Rouge Coco is not a matte lipstick. Rather, it gives a glossy finish and feels as comfy as a lip balm. Still, it's so pigmented and opaque that provides a full coverage and a bright color in one layer. Chanel Rouge Coco can be regarded as long-lasting. However, you will need to reapply it at some point, especially after eating or drinking. Good news is it's not going to migrate outside the lip line during the day. Although it will fade a little bit but still will look nice.
Charlotte Tilbury Matte Revolution Lipstick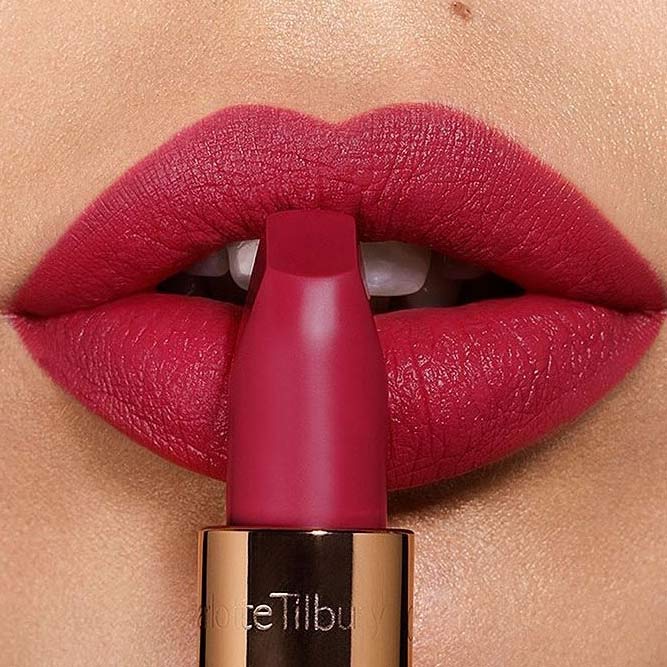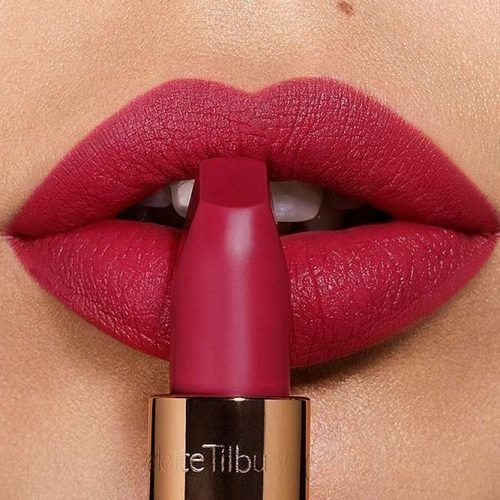 Source: sarucosmetics via Instagram
Now, this is a matte lipstick. But thanks to its high-end formula, it doesn't cause any discomfort while and after wearing. And the staying power ensures you don't have to renew it every now and then.
Wet n Wild Megalast Liquid Catsuit Lipstick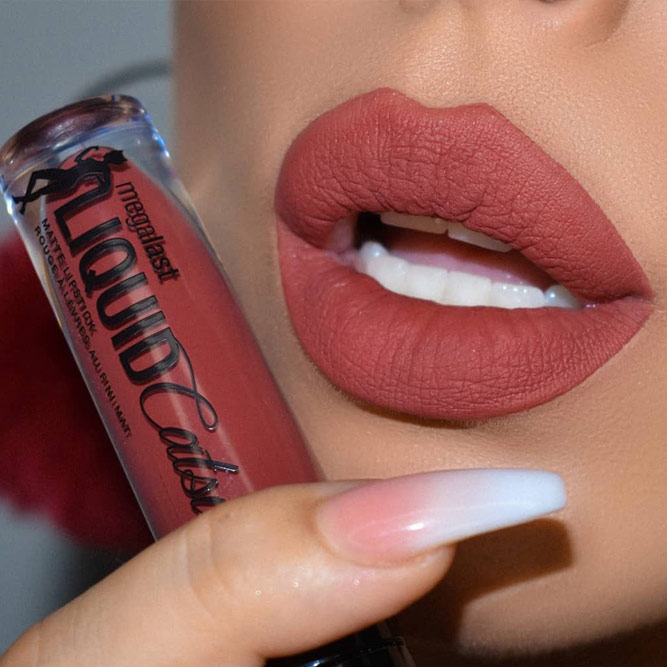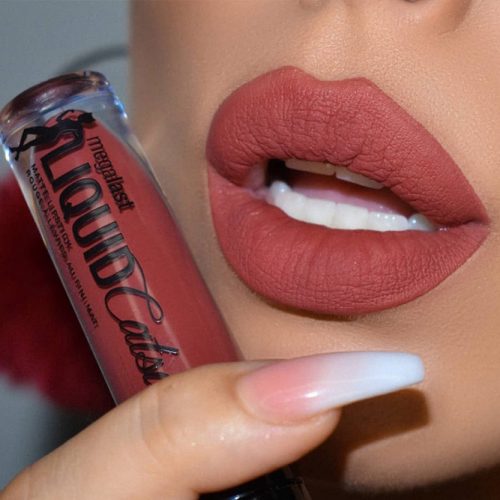 Source: nataliya_makeup via Instagram
This long-lasting lipstick is just amazing! Taking into account its low price, it's also a real saver. The formula is smoothing, yet the staying power is unbelievable – 10 hours without budging. Wet n Wild Megalast Liquid Catsuit Lipstick doesn't accentuate the rugged surface of the lips. Instead, it fills the lines and makes the lips even. The color range doesn't offer many shades. However, with such excellent quality, we'd grab them all.
Lancôme's Rouge In Love Lipstick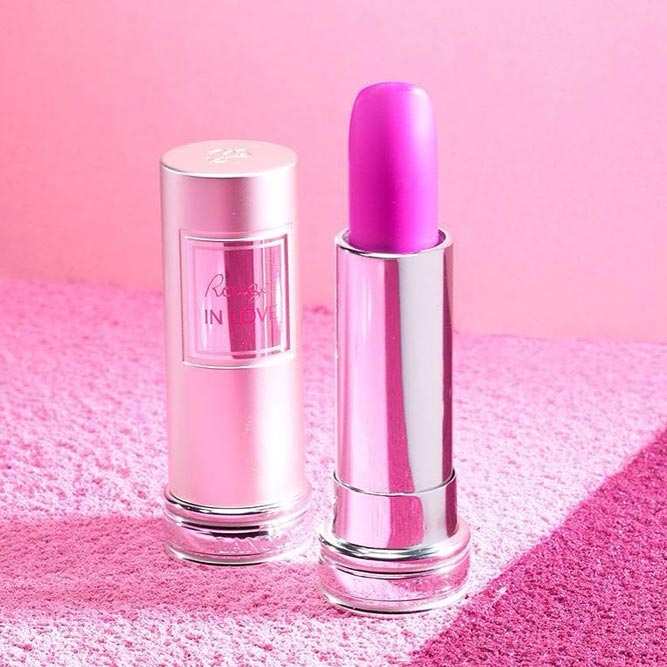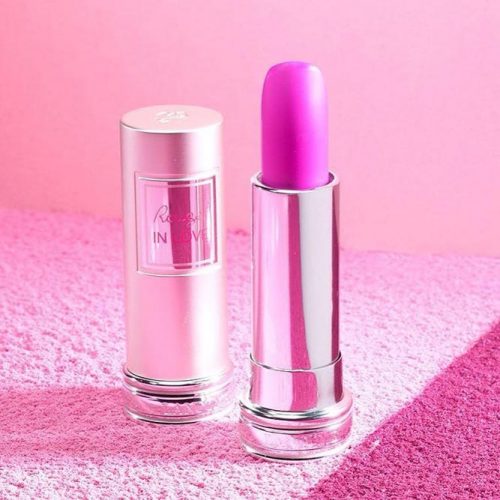 Source: lancomeofficial via Instagram
This lipstick not only goes in cute packaging but also provides a very high quality of the product. Lancôme's Rouge in Love Lipstick stays on the lips all day long and doesn't lose its even full coverage or vivid color.