It is not a secret that nude makeup looks are taking over the world, of course, as they are flattering for every skin tone. More and more beauty gurus recreate different natural looks, making us all believe it`s what we all should try. Trust us, it is definitely a must for every girl. Gorgeous, simple and natural at the same time, it will make your everyday look simple and comfortable for daily life. Intrigued? Then try out these five different tutorials on how to apply nude make-up we have found for you.
*We may earn money from affiliate links on this page. Please check out our disclosure policy for more details.
What Is Nude Makeup And Why Is It Popular?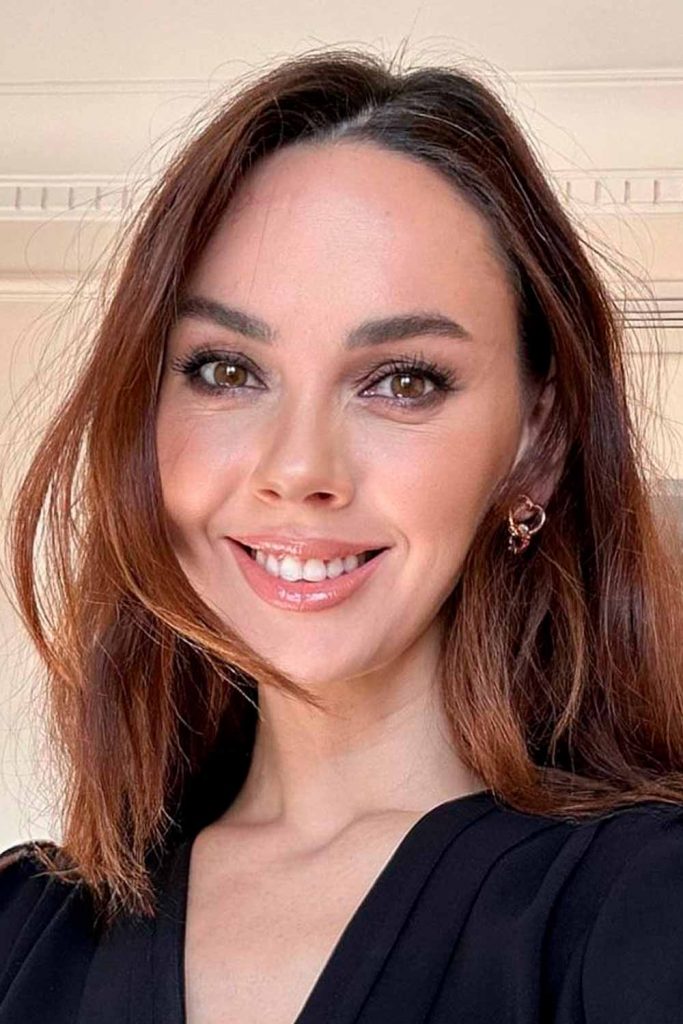 Credit photo: tonyastylist/instagram.com
What is nude makeup exactly? Skin-tone colors that tend towards a more natural makeup look and offer subtle shadows instead of boldly strobed and/or contoured faces, are what define nude makeup looks. So don't mistake a bare-faced makeup look for one that can be quickly put together.
Nude makeup is very similar to the little black dress in the fashion industry. It's a natural, "naked" look that can also give off a seductive and glamorous vibe for solemn evening events because it's quite easy and adaptable.
How To Prepare Your Skin For Nude Makeup?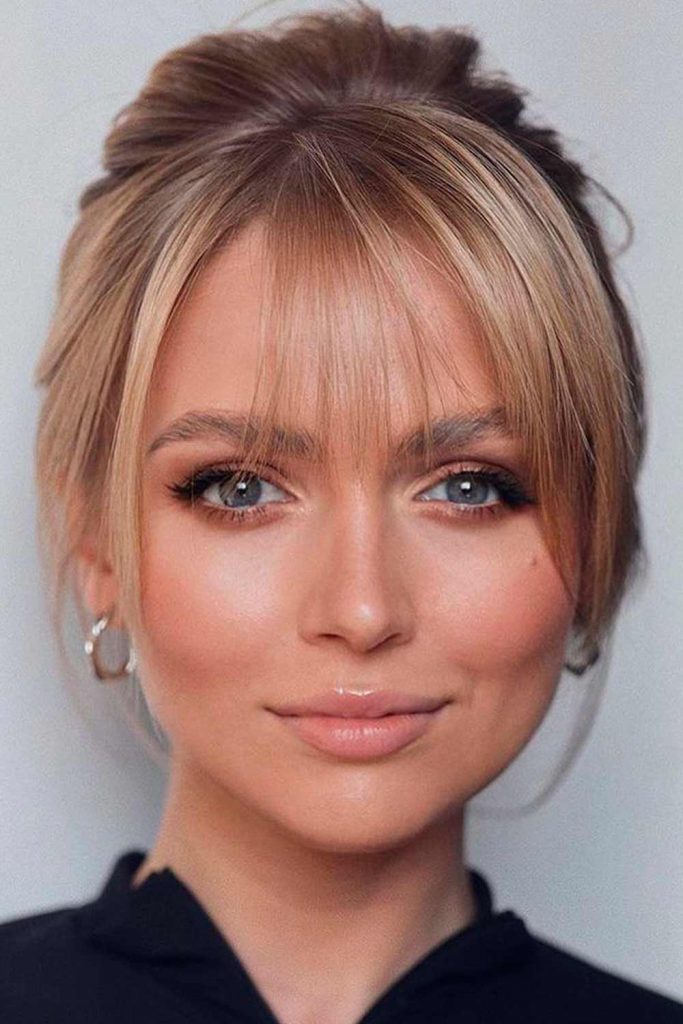 Credit photo: tonyastylist/instagram.com
How to properly prepare your skin before applying makeup, including cleansing, moisturizing, and priming? It's important to carefully prepare your skin if you want to make sure that your makeup stays in place all day long, while remaining as flawless as it was when you left your home. So, take due precautions to avoid dry or dull skin or uneven coverage before you start applying makeup.
1.Cleanse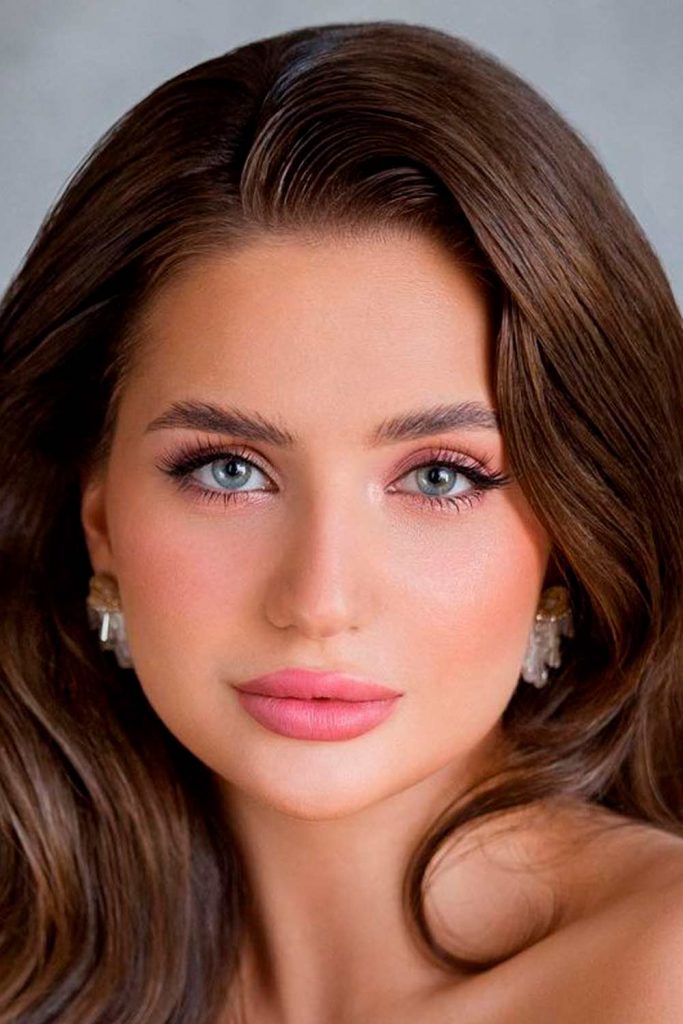 Credit photo: tonyastylist/instagram.com
Make sure you start applying makeup with clean and dry skin. Your preferred cleanser should be carefully massaged into your skin in circular strokes to eliminate any oil or pollutants.
2.Use Exfoliator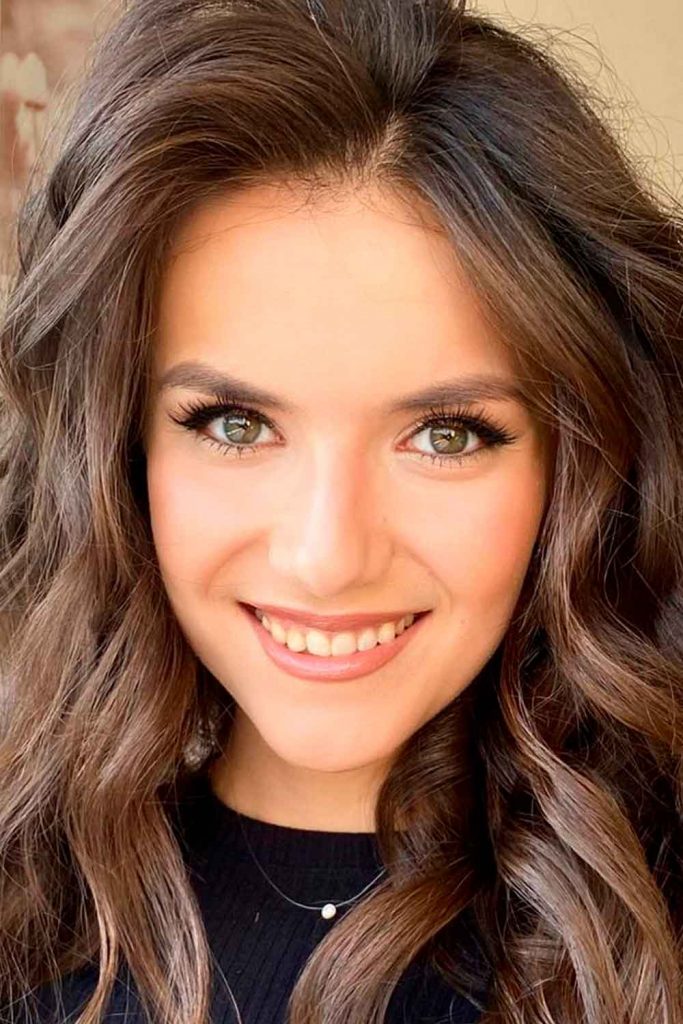 Credit photo: lenabogucharskaya/instagram.com
Remember your most recent body exfoliation… How wonderfully soft was your skin afterwards? You should exfoliate your face skin with the same care as the skin on the rest of your body in order to get rid of the dead skin cells that obstruct your pores. Even if you have dry skin, exfoliating can aid in removing dry spots that contribute to a rough complexion. However, some exfoliating products may be too abrasive for you if you have thin and/or sensitive skin. To be sure you are not prone to allergies, perform a patch test on a small patch of skin. If everything is ok, exfoliate your face after cleaning.
3.Use Toner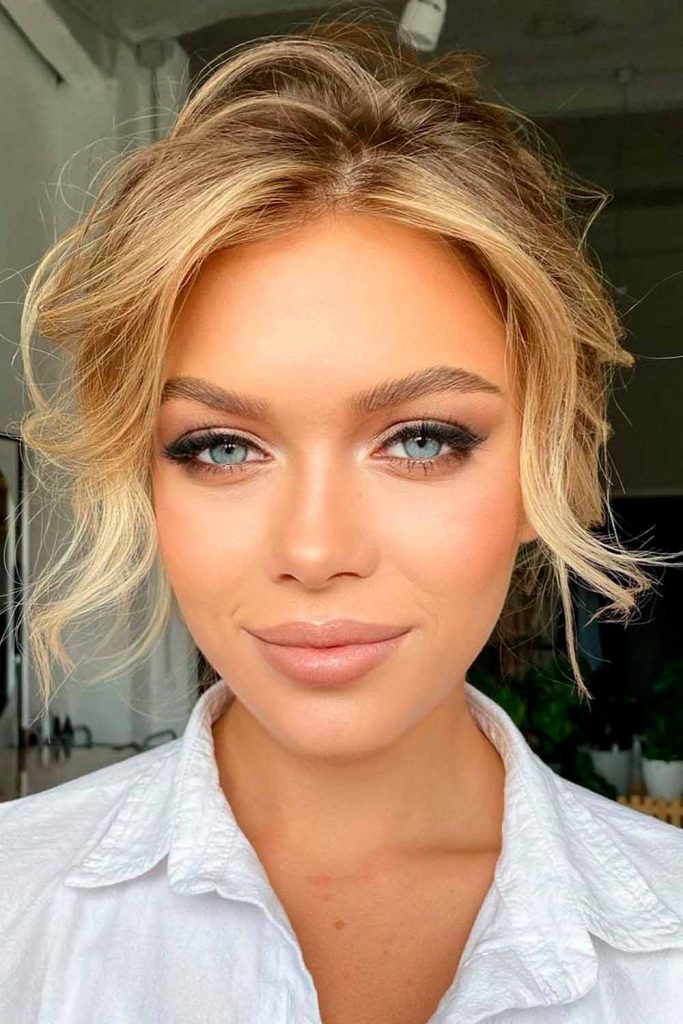 Credit photo: lenabogucharskaya/instagram.com
It's time to include toner in your product range because it's a frequently forgotten phase in our daily skin care regimen. Toner perfectly soothes the skin and prepares it for the most important phase of your routine—moisturizing. Use a cotton pad to apply a tiny amount of the toner, then gently wipe your face and neck with it.
4.Hydrate & Moisturize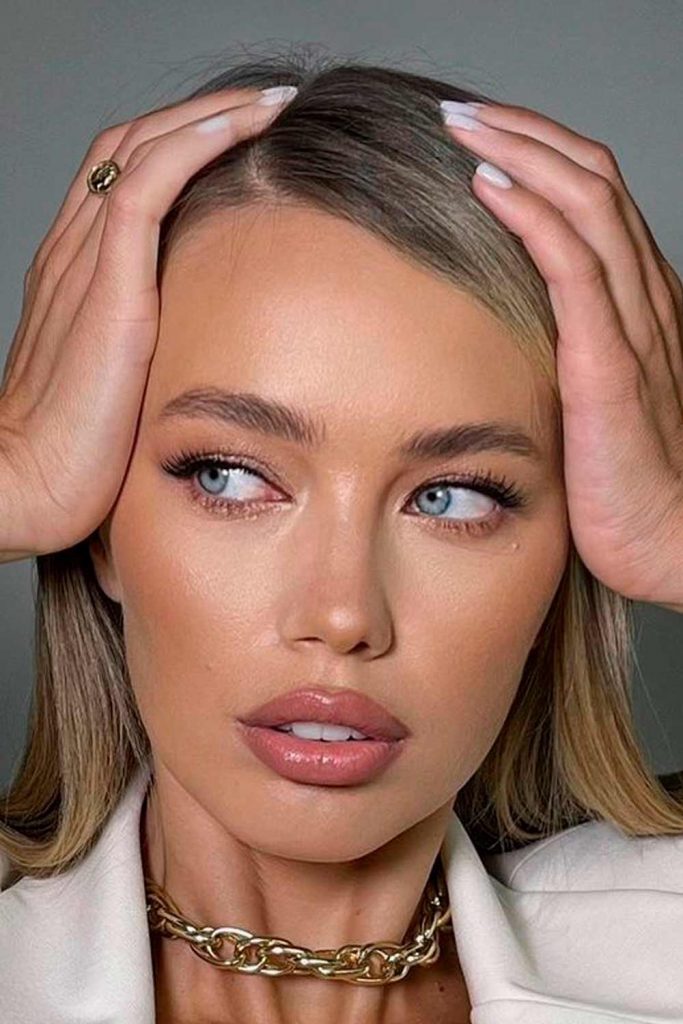 Credit photo: eltrendy_wedding/instagram.com
Your makeup preparation checklist should always include moisturizing. Once your skin is slightly damp from the toner, hydrate your face with a replenishing serum. This will greatly improve its absorption by your skin. Apply your preferred moisturizer next.
5.Primer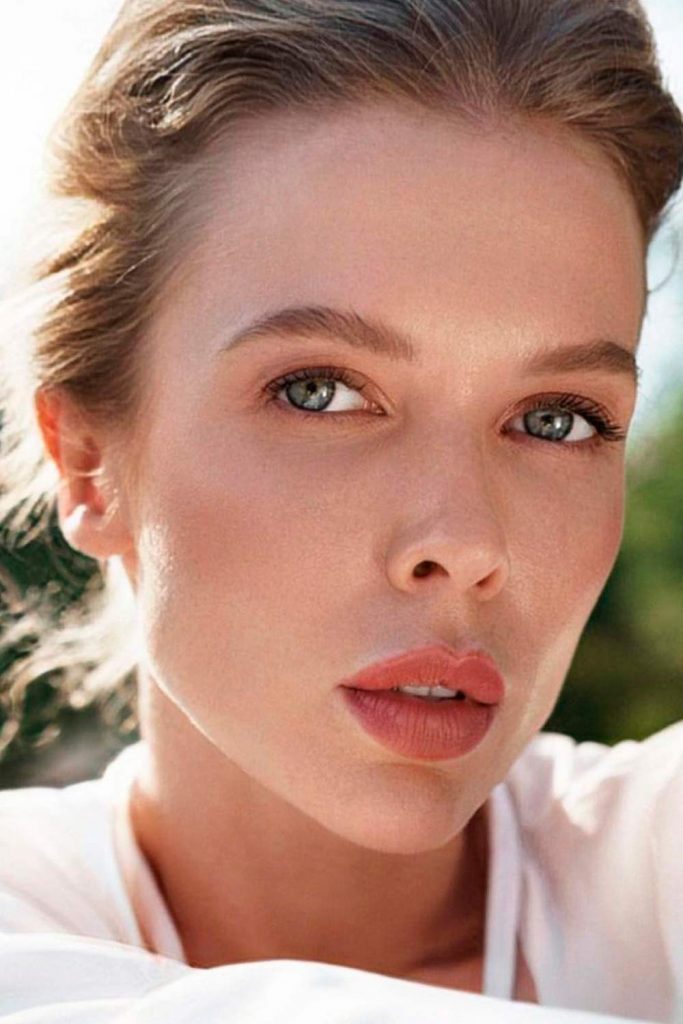 Credit photo: eltrendy_wedding/instagram.com
As you already know. your skin care routine should include cleansing, exfoliating, toning, and moisturising. However, when it comes to long-lasting makeup, using primer may be the most crucial step. Your skin will be given a smooth thanks to primer, and your foundation, blush and/or bronzerwill last longer as well. There is no universal primer formula for every type of skin, so, finding a primer made especially for your skin type, as well as using it wisely, is essential if you want your makeup to live all day long. A properly chosen primer will help you create your preferred look, whether you want a matte or slightly shimmering finish. Think about using a mattifying primer if your skin is oily. This will help keep it from looking glossy or greasy. Choose a hydrating primer that enables you to get a long-lasting, radiant look if you are one of the many ladies with thin & dry skin.
6.Take Care of Your Lips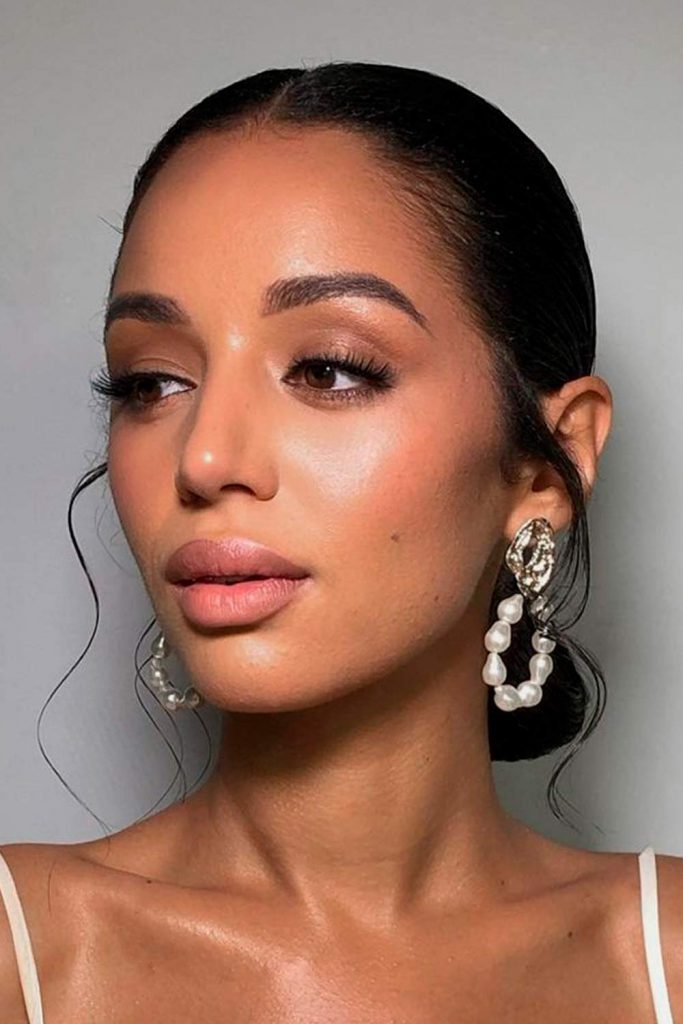 Credit photo: eltrendy_wedding/instagram.com
You still have to prepare your face for the makeup, so don't forget to give your lips some attention as well. If you choose a traditional matte or liquid lipstick, dry lips can make your makeup look flaky or even rough. Apply a lip primer to your lips before applying the lipstick. In this way your lips will be properly hydrated and smoothed, which will provide the ideal foundation for any makeup look.
Choosing The Right Nude Shades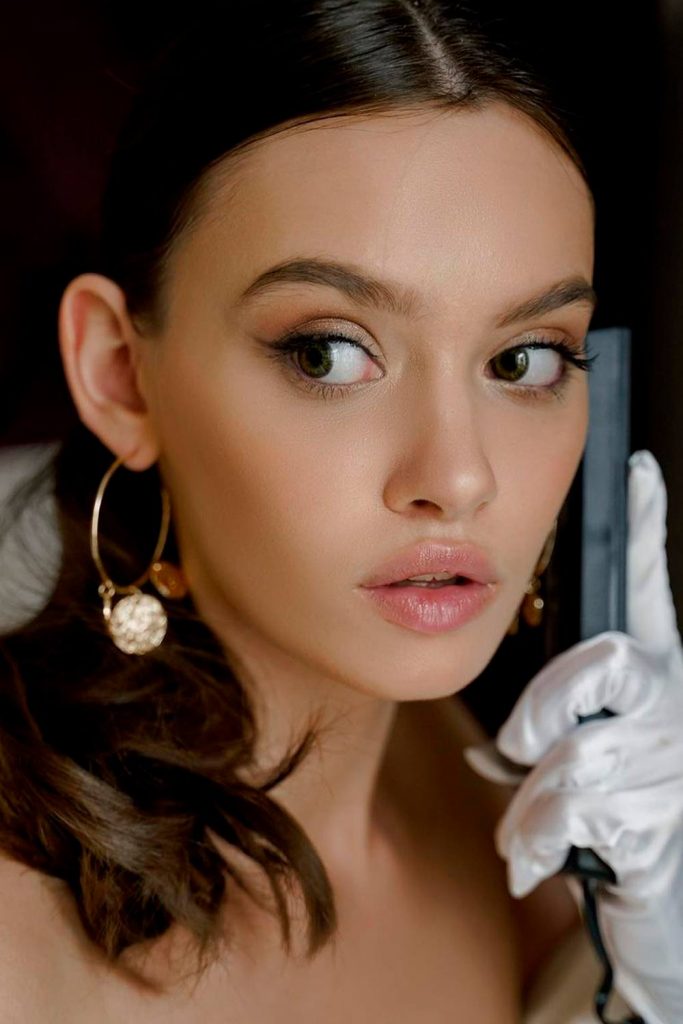 Credit photo: eltrendy_wedding/instagram.com
Finding your ideal nude cosmetics colors is more difficult than it may seem at first glance. For instance, the natural appearance you want to achieve can be ruined by choosing the incorrect lipstick shade. Choosing a shade that is too light will make you appear somewhat ghostly, while an overly dark shade will give you the look you want.
1.Your Perfect Nude Lipstick Shade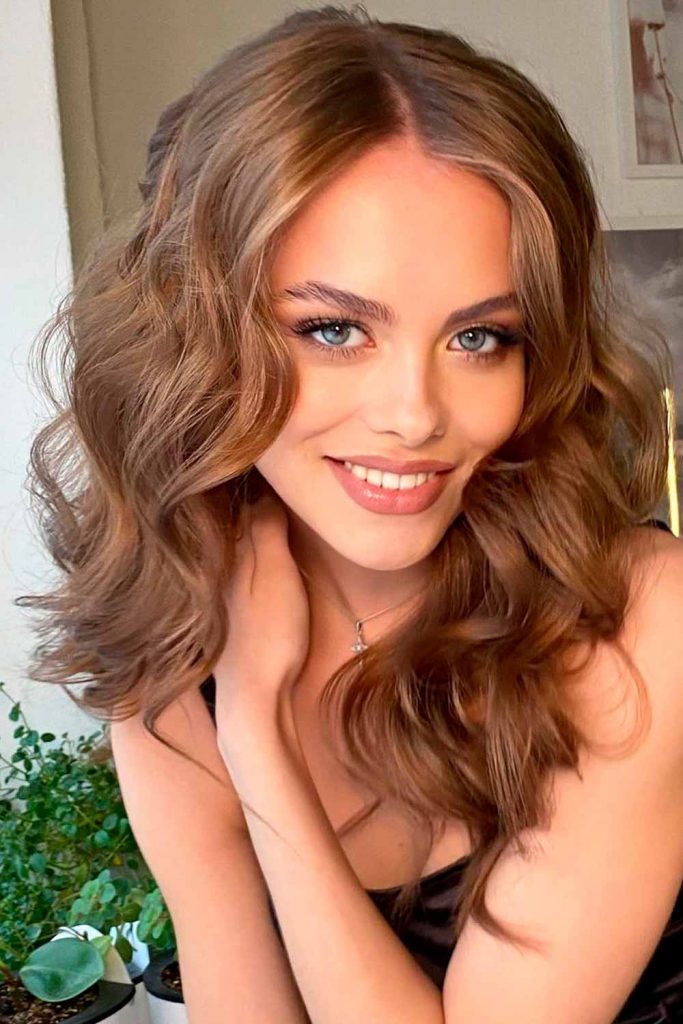 Credit photo: lenabogucharskaya/instagram.com
It's important to consider your skin tone when choosing a neutral lip color. Although everyone's nude is unique, how "light" or "dark" you are tends to influence it the most. For instance, light or pale skin tones will benefit from pink-tinged nude lipstick colors.
Never choose a nude makeup color that is paler than your skin tone. Look for warm peachy hues if your veins look more green than blue, while you should keep to cooler hues of nude if your veins look more blue than green.
Ladies with olive- or medium-toned complexion have a lot of options. Choose colors that tend more toward caramel pinky shades because warmer hues are typically best for medium complexion.
Using either a bit lighter or darker shades than your native skin tone, but not straying too far from it, is the golden rule for medium complexion owners.
It depends on your personal preference, but choosing a nude lipstick with a bit of pigment is always a good option. Dark-skinned ladies should opt for shades that are slightly lighter than their natural skin tone.
2.Nude Makeup For Your Eyes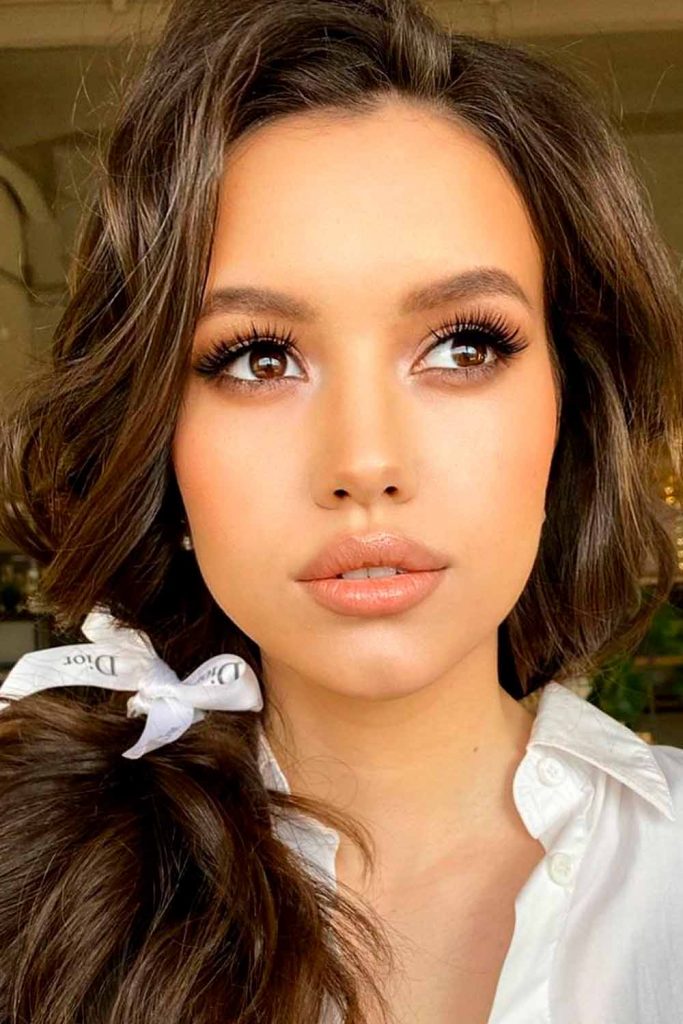 Credit photo: lenabogucharskaya/instagram.com
When choosing nude makeup eyeshadows, opt for colors that are one or two tones darker than your skin tone. Your skin tone matters when it comes to your eyes. However, you should also take into consideration the color of your eyes. The pigment in makeup will help you if you have dark skin. Consider using darker hues and colors with a hint of warming, such as lilac darks or peachy browns. Opt for beiges or honey bronzes if you have medium skin tone. If you have light skin, go for purer hues with rosy or peachy undertone.
3.Choosing The Right Complexion Shades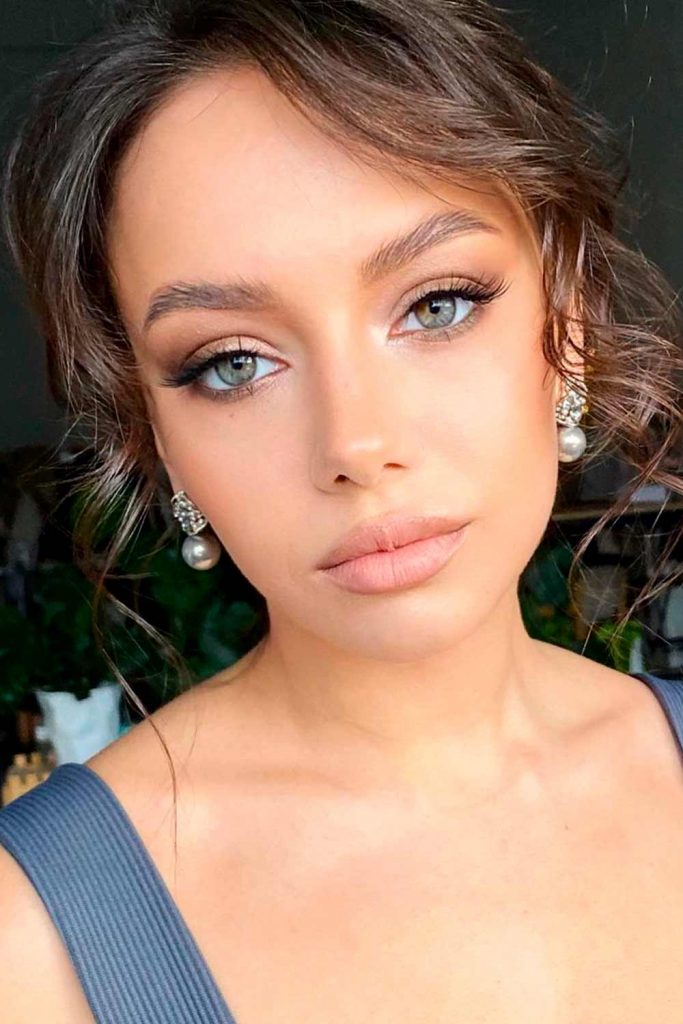 Credit photo: lenabogucharskaya/instagram.com
To finish your nude makeup look, you should also choose the appropriate foundation and blush. Subtlety is very important when choosing the right colors for your complexion that is to say choosing a foundation that perfectly fits your skin tone and choosing a slightly pigmented blush.
4.Use Nude Eyeshadows To Highlight Your Eyes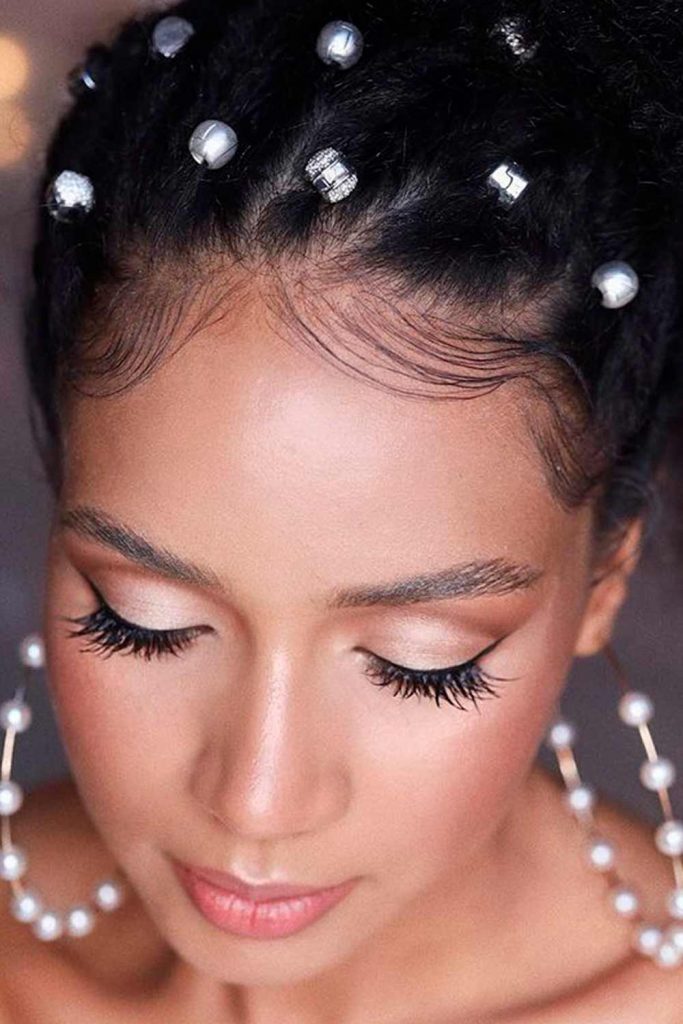 Credit photo: tonyastylist/instagram.com
If, when using natural makeup, you feel like you can still experiment with your eye makeup, use a bold eyeshadow for some "color burst" effect, although for a natural look, neutral shadows are stunning as well. Using an eye gloss instead of a shadow is also a good option if you need to get a super natural and fresh look.
5.Mascara And a "Barely-There" Lipstick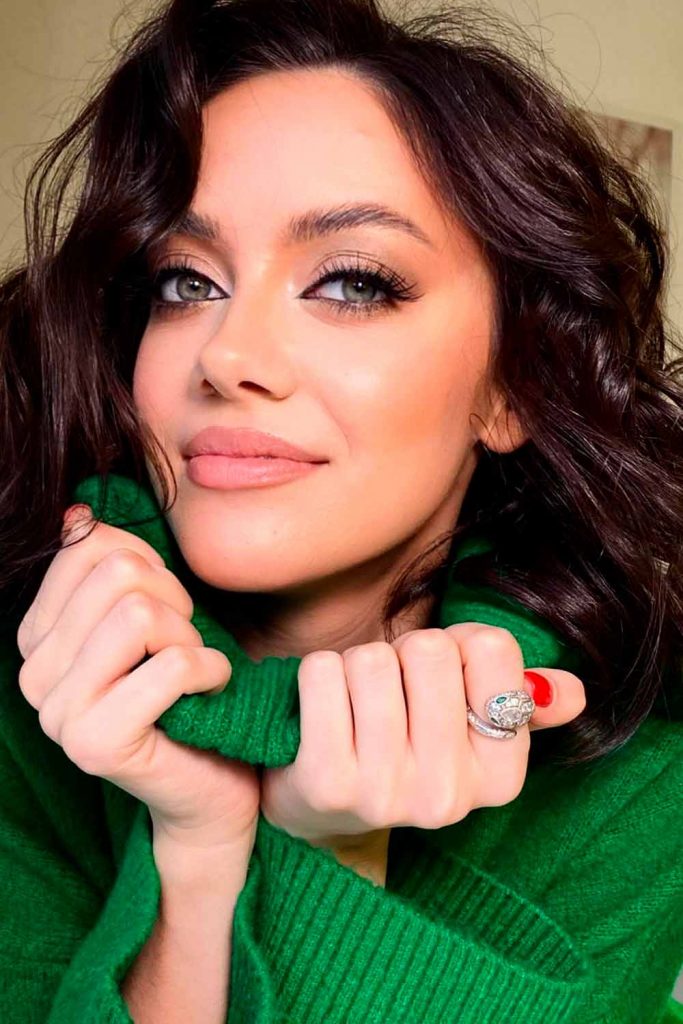 Credit photo: lenabogucharskaya/instagram.com
Finally, use a little bit of mascara to complete your look. Add a touch of light lip gloss or a neutral lipstick that complements your skin tone before taking photos. Opt for a long-wear lipstick with a nude lip liner for nude lipstick is something you will need to reapply often.
Nude Makeup Application Techniques
1.Brightening Primer as a Nude Makeup Base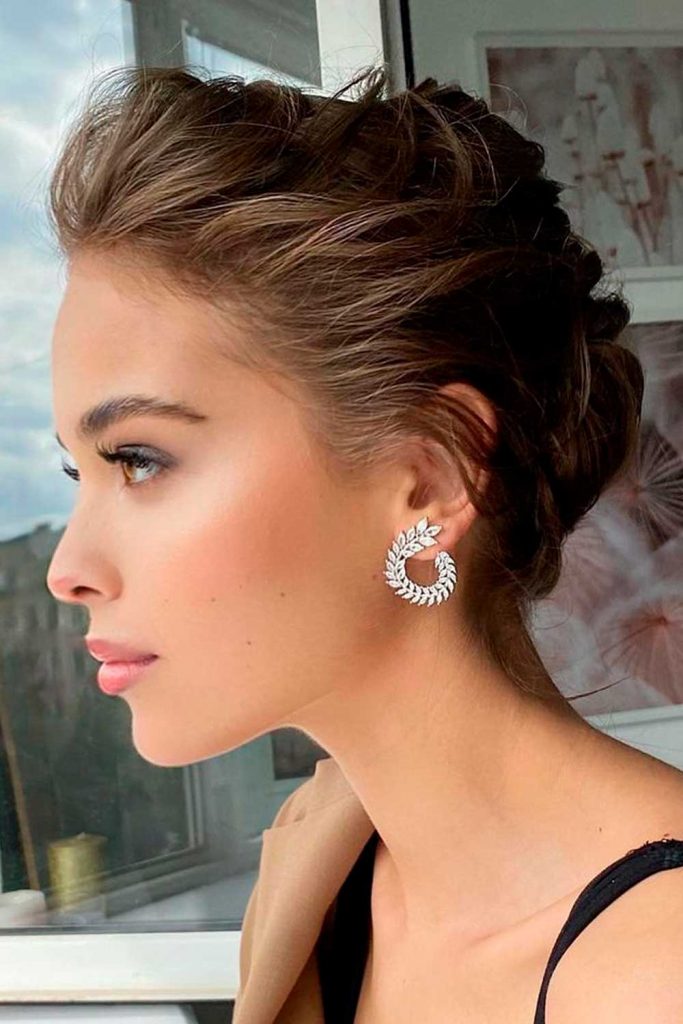 Credit photo: lenabogucharskaya/instagram.com
Using a skin-illuminating primer will guarantee that your makeup stays in place throughout the day. A primer is a super option to extend your makeup wear if you often struggle to keep it on your face. Moreover, primer forms a barrier between your makeup and skin, preventing oils and sweat from fading and streaking it over time.
2.BB Cream, Tinted Moisturizer & Foundation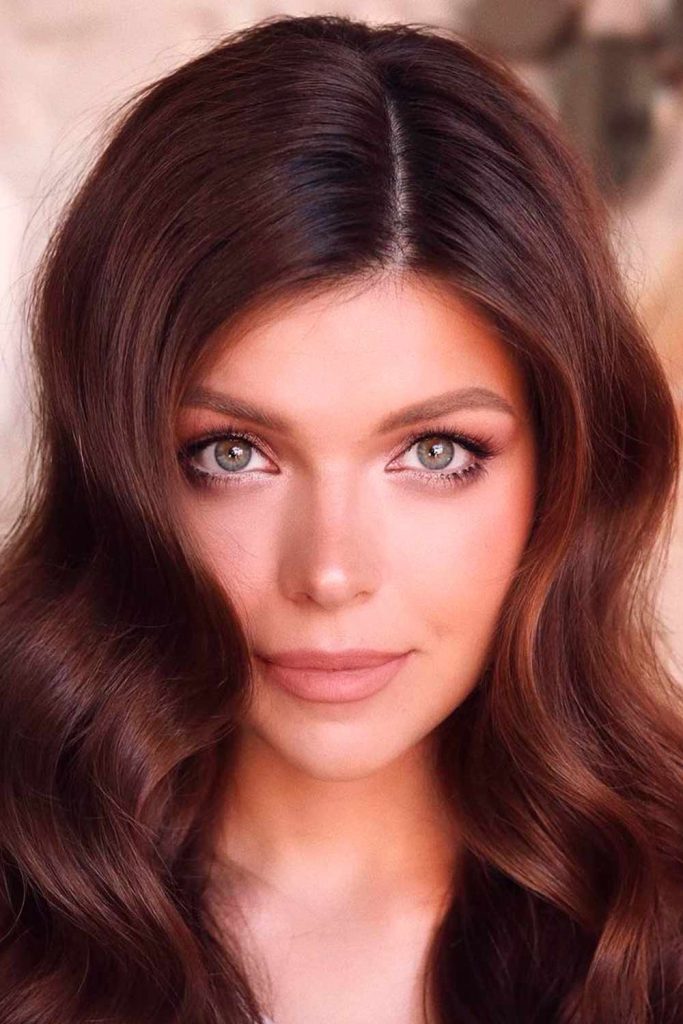 Credit photo: tonyastylist/instagram.com
Use a BB cream or tinted moisturiser over your foundation if you want to achieve that naturally shimmering look. These products will even out and soften your skin and provide coverage that looks more natural. What is more, they are typically packed with extra skincare advantages like more moisture and SPF.
3.Highlighter And Blush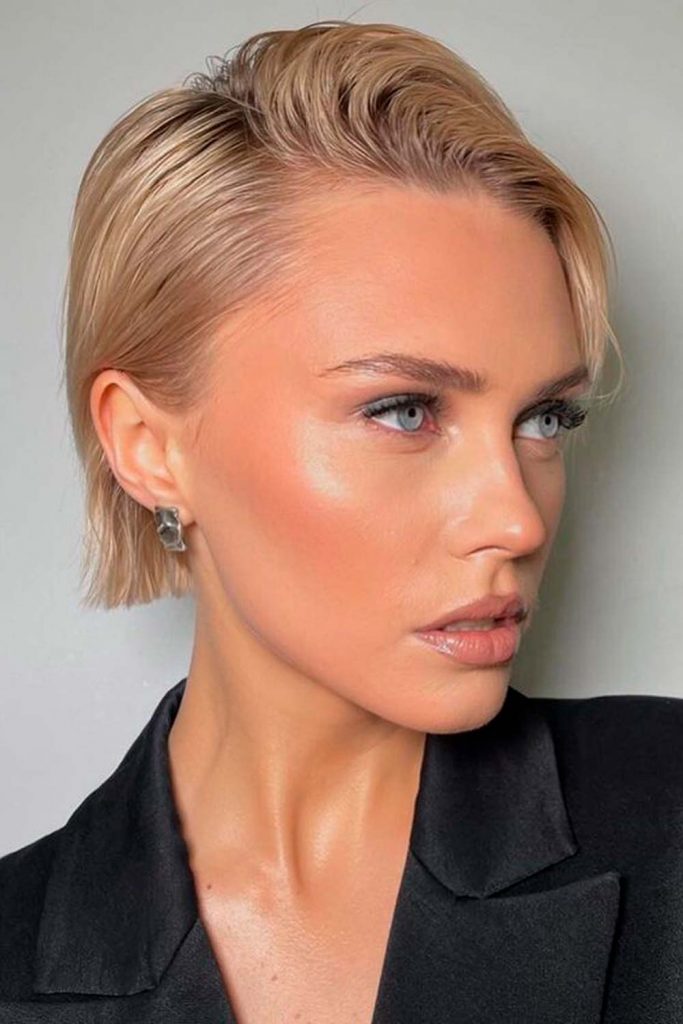 Credit photo: eltrendy_wedding/instagram.com
Once you're satisfied with your base, it's time to add dimension to your makeup look to enhance it. Whilst it's entirely up to you, you may want to avoid using a lot of contouring. But you can still play with highlighter and blush. Apply blush on the highest point of your cheekbones if you want to add warmth. For a 3D appearance, use highlighter down your nose bridge, in the middle of your lids and on the inner corners of your eyes.
All Nude Makeup Tutorial


Source: Teni Panosian via Youtube
Do you need a great nude makeup tutorial for every day? Here you are:
Step 1. First of all, you want to make sure your skin is moisturized. Use moisturizer before putting on makeup. Lightweight serum or cream can be used.
Step 2. Put on some skin primer to make sure your skin is ready for other makeup products.
Step 3. Apply your favorite foundation that matches your skin tone and blend it perfectly with a brush.
Step 4. Add some contour with the help of creamy bronzer under your cheekbones and your hairline. You can also apply some thin lines to your nose if needed.
Step 5. Blend the bronzer with a soft blending brush.
Step 6. Use some concealer to cover the dark circles and highlight the high areas of your face. Blend it well.
Step 7. Take creamy peachy nude blush and, with a brush, gently pat it onto the apples of the cheeks.
Step 8. Apply some finishing powder under your eyes to make sure your concealer is set and won`t crease throughout the day.
Step 9. Take your highlighter that has natural sheen in it and apply it to the high points of your cheekbones and brow bones.
Step 10. Set the makeup with some setting spray to make sure everything won`t fade till the end of the day.
Step 11. Brush your brows, using tinted brow gel you prefer, to bring out some thickness.
Step 12. Add some dark brown or black soft eyeliner to the inside of your upper lash line. This step will define your eyes perfectly without making it look too much.
Step 13. Apply some nude matte eyeshadow to your eyelids.
Step 14. Put on some mascara, mainly concentrating it on the outer corners of the eyes.
Step 15. Lightly contour your lips with the help of nude lip liner before applying nude lipstick with a yellow undertone.
Nude Matte Makeup Tutorial For Dark Skin Tone


Source: Cynthia Gwebu via Youtube
If you have dark skin, we have a natural makeup look for you that, from now on, will become your favorite makeup routine for sure. Are you interested? Then try out this tutorial:
Step 1. Moisturize your skin and prepare it for some makeup.Step 2. Apply your favorite foundation and blend it perfectly with a brush. If you prefer a full coverage effect, then apply two layers of foundation.
Step 3. Take a lighter shade of concealer and highlight the areas under your eyes and all the high points of your face.
Step 4. Prime your eyelids with eyeshadow primer or concealer you have used.
Step 5. Take the translucent powder and bake the areas where your concealer can easily crease through the day.
Step 6. Take your bronzing powder to define your eye crease and blend it. This will be your perfect transition shade for a natural look we are creating.
Step 7. Apply some darker brown eyeshadow to the outer corner of your eyes.
Step 8. Apply some pale peachy brown color all over your eyelid.
Step 9. Draw a small and neat wing with the help of black eyeliner.
Step 10. Line your waterline with a light white or nude pencil to make your eyes pop.
Step 11. Add the transition shade we used for your crease under the lower lash line and apply some mascara to your upper and lower lashes.
Step 12. Sculpt your face with slightly darker bronzer and add some dark rosy blush to the apples of your cheeks.
Step 13. Spray your face with some setting spray and add a bit of highlighter with a peachy undertone to your cheekbones.
Step 14. Apply some dark brown lip pencil to your lips and some lighter nude lipstick. You can use your fingers to blend these products.
Nude Makeup Tutorial For Every Day


Source: Desi Perkins via Youtube
A nude makeup look with a hint of soft pink for natural glam. What can be better? Super cool and simple at the same time, it is something you have to learn to do for sure. Here are some step-to-step instructions:
Step 1. Apply moisturizer to your skin to prepare it for your makeup routine.
Step 2. Apply some foundation with a brush to get an airbrushed effect.
Step 3. Put some light matte eyeshadow with a milky tone all over your brow bone and your eyelid.
Step 4. For a transition shade, use a pinky light eyeshadow shade that will create a light natural shadow in your crease and blend it perfectly for a gradient effect.
Step 5. To darken the outer corner of your eyes, take some darker brown, peachy eyeshadow.
Step 6. With a thin concealer brush, create a neat cut-crease, blending the edges with a blending brush afterwards.
Step 7. Apply some light pale pinky eyeshadow all over your cut-crease to highlight it and blend a crease shade on your lower lash line.
Step 8. Apply some mascara to your lashes and line your lower waterline with light nude liner.
Step 9. Set your under eye area with some finishing powder and highlight the high points of your cheekbones and brow bones with a peachy highlighter tone.
Step 10. Bronze your face, using powdery bronzer and apply some light rosy pink blush to the apples of your cheeks.
Matte Eyes Makeup Tutorial


Source: Paulina Alaiev via Youtube
Are you in need of a natural everyday nude makeup eye look? We have one to suggest to you. Follow our easy instructions and enjoy the results.
Step 1. Prime your eyelids with eyeshadow primer.
Step 2. Apply a light creamy eyeshadow shade as your transition color to the crease and blend it perfectly.
Step 3. On a fluffy blending brush, add some cold toned brown shade to the outer corner of the eye and blend it.
Step 4. To darken and warm up the outer corner of the eye, add some bronzy dark brown shade and carefully blend it.
Step 5. Add the same dark brown bronzy eyeshadow to your lower lash line and blend it.
Step 6. To highlight the brow bone and the lid, take some light creamy eyeshadow.
Step 7. Line your waterline with a nude eye pencil.
Step 8. Apply some mascara to your lashes.
Outer Contour Nude Lip Ombre Tutorial


Source: CC Clarke Beauty via Youtube
A nude lip color is getting more and more popular. Would you like to put it on the best way possible? Then we have some makeup tips for you in our step-to-step instructions.
Step 1. Lightly contour your lips by applying a creamy contour shade under the outer parts of the lips.
Step 2. Highlight the areas around the contour with some light concealer.
Step 3. Blend every product applied perfectly with each other.
Step 4. Apply a peachy nude lipstick shade all over your lips.
Step 5. Line your lips, using light brown lip liner.
Step 6. Add more of the same lipstick we have applied before to blend everything perfectly.
Nude Eyes Makeup With Shimmer Shadow


Source: rubina_muartistry via Instagram
Who said that nude eye makeup is supposed to be neutral and boring? You can always use some sparkle to look your absolute best, and we are going to show you how!
Even a nude eye makeup should stay in place throughout the day. For that, you need to apply your eye makeup primer first.
Now apply a medium nude eyeshadow to your lid.
Apply the lightest nude base to the inner part of your lid.
Apply the darkest nude eyeshadow to the outer corner of your lid.
Blend, blend, blend!
Add shimmery highlighting to the inner corners.
Add a thin sparkly line to your crease.
Add a winged liner to the upper lid.
Apply mascara.
Voila!
Nude Lips Makeup Tutorial


Source: isabellekategm via Instagram
Nude lip makeup tutorial may be a little bit more complex than you expected but the end result will undoubtedly be worth it!
Exfoliate your lips first.
Now, it is time to decide upon the formula to use. If your lips are too dry, you should better use a glossy lipstick, in case you do not need additional hydration then matte formula it is.
Outline your lips with matching lip pencil to intensify the color.
Use a brush to apply the lipstick, in such a way it will last longer.
In order to take away the excess lipstick and to make sure that you do not stain your teeth, put an index finger in your mouth and pull it out slowly.
Enhance a cupid's bow with a highlighter.
Apply a lip-gloss for better glow or leave it matte, the choice is yours.
FAQ: Nude Makeup
Is there a makeup brand called nude?
Nude by Nature has spent time over the last decade, creating a rich make-up collection with a variety of combinations, finishes and shades that provide the perfect look without the use of unwanted chemicals. After its tremendous success in Australia, Nude by Nature continued to gain popularity in New Zealand in 2012.
How do I choose nude lipstick?
Whether or not you should use nude lipstick depends on your skin tone. People with very light skin should use bright nude colors. People with neutral or slightly dark skin should opt for a peach-based nude shade, whereas those with dark or brown skin should use brown-nude lipstick.
Does the color of your lips match your nipples?
Just look at your nipples. According to the report provided by the PopSugar, nipples
are actually the same color as the upper lip, so these colors are exactly the same.
Was this article helpful?