Eye shapes are so different and unique. And to apply eye shadow to them correctly so that it looks great and not panda-like becomes a real challenge. Every woman wants her eyes to look big and bright. Find out how to do it for your eye shape.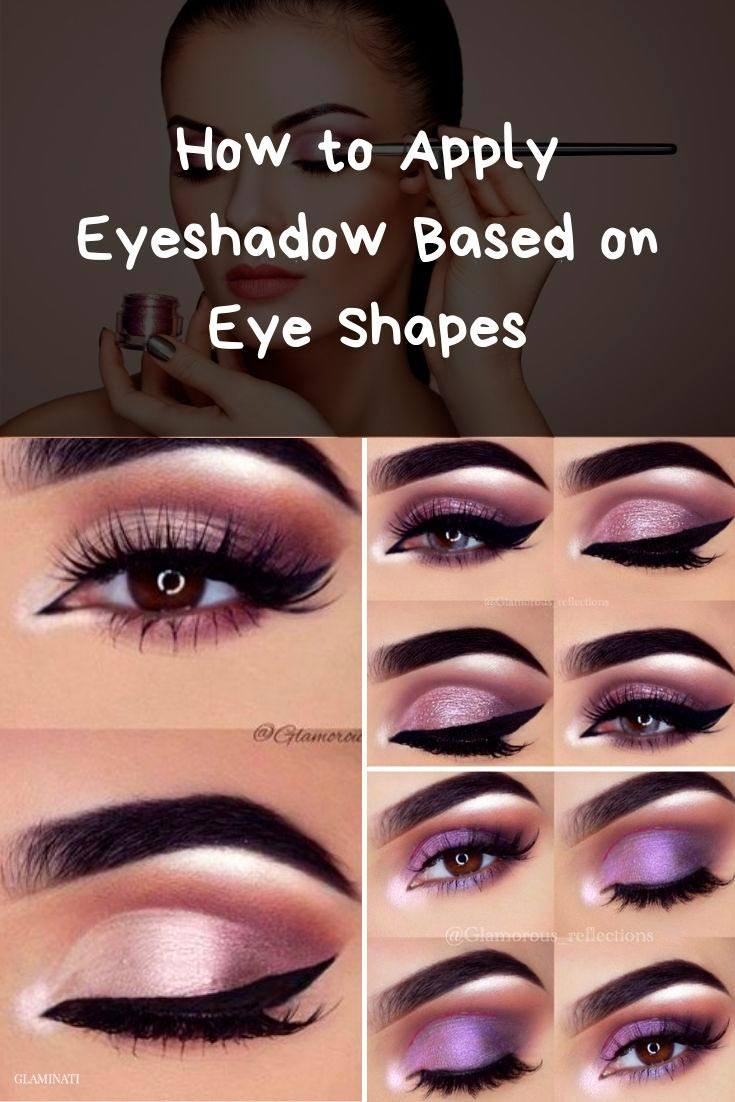 Eyes Makeup for Hooded and Wide Set Eye Shapes
Credit photo: instagram.com/ruartistry
Credit photo: instagram.com/ruartistry
Credit photo: instagram.com/ruartistry
Credit photo: instagram.com/penelopeobeso
Credit photo: instagram.com/penelopeobeso
If your eyes are hooded or wide set, then you can emphasize them with colorful accents. As you can experience difficulties with your hooded eye lids reflecting light evenly, opt for matte eyeshadow shades. For wide set eyes, apply deep and dramatic shades to your inner corner, as you want your eyes to appear closer to each other. You can also accentuate them with bold eyeliner, applied using a reverse cat eye technique.
Smokey eyes makeup is another great option for those with hooded and wide set eyes. Use the darkest color on the eye lids and along the lash lines and blend it into the skin with the help of a mid shade applied to the crease. Also, apply light eyeshadow or highlighter below the brow bone and to the eye's inner corner for hooded eyes and to the outer corner for a wide set eye shape. So that makeup products, such as an eye liner and mascara, do not transfer to your skin when opening the eyes, make sure they are waterproof.
Credit photo: instagram.com/penelopeobeso
How to Apply Eyeshadows for Almond Eye Shapes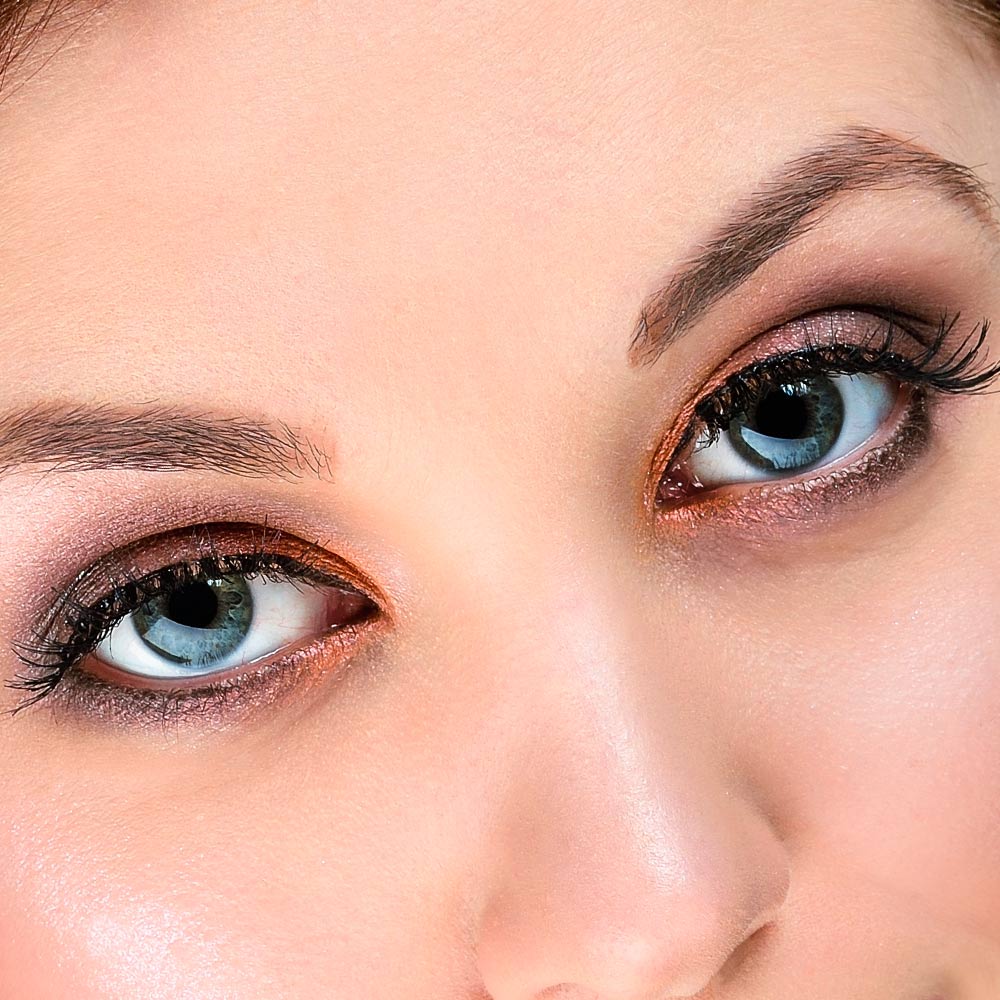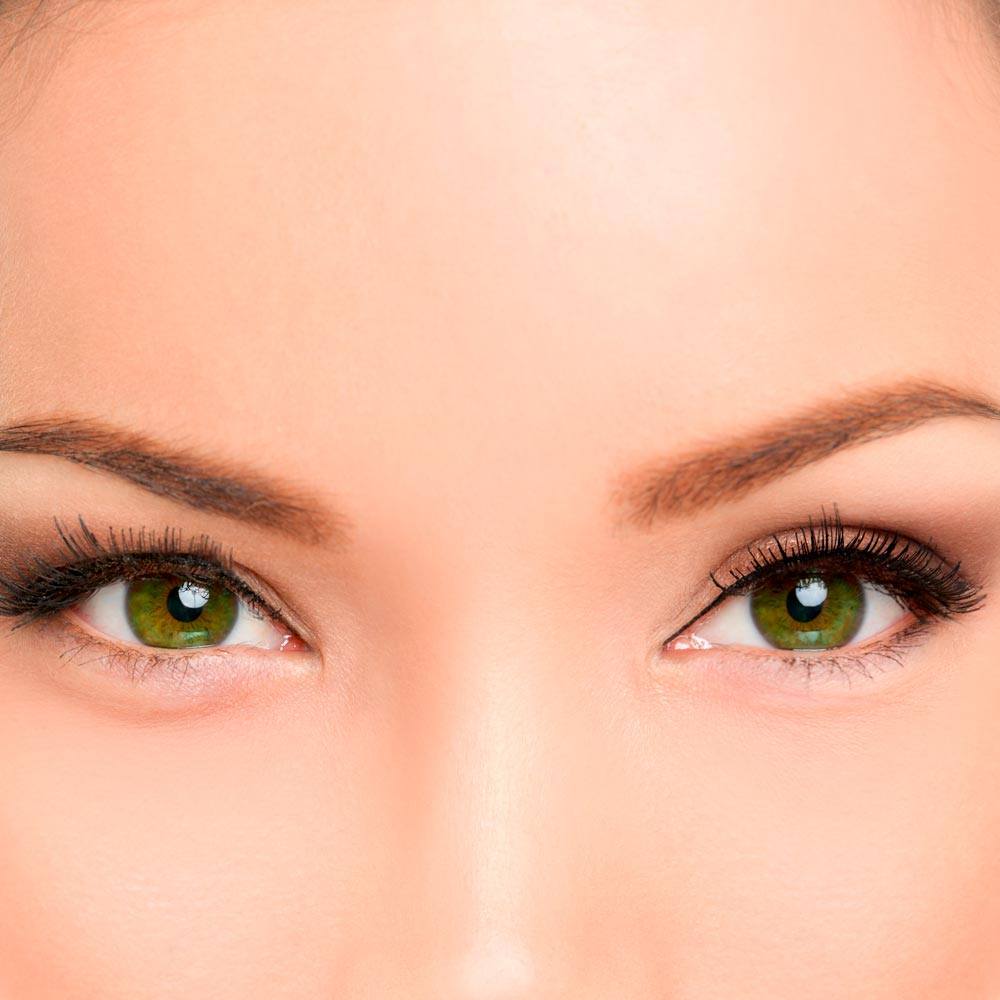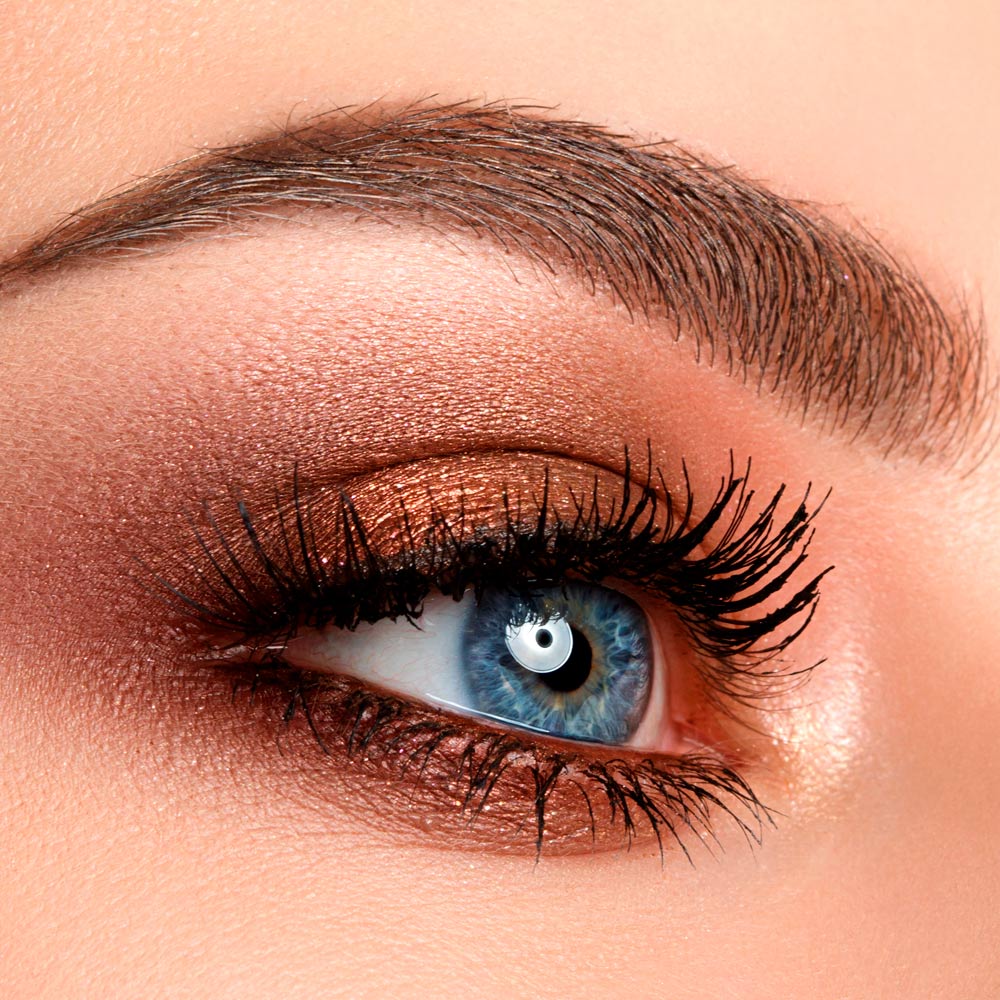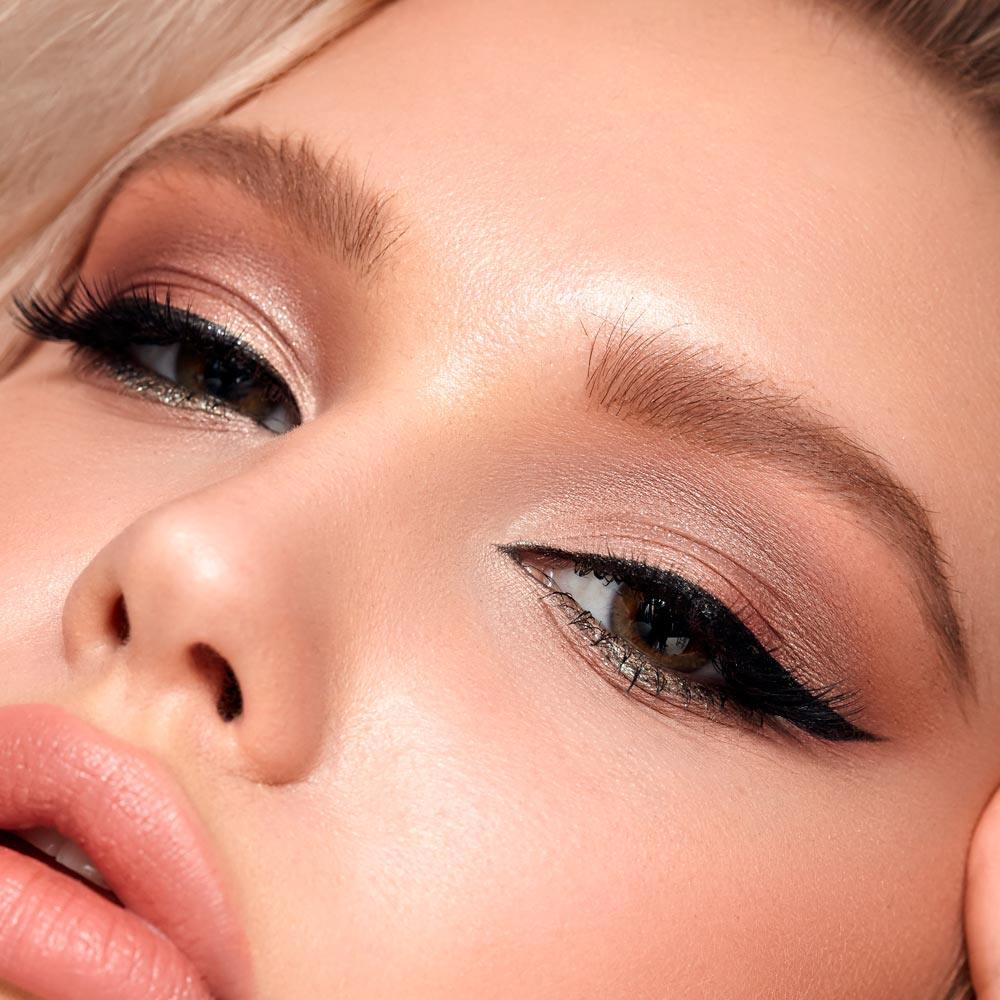 For almond shaped eyes, it is important to accentuate eyelashes no matter whether they are false or real. Also, smokey eye makeup works wonders for such an eye shape. But take care to blend eyeshadow thoroughly and seamlessly and this is almost impossible without high quality brushes. Thus, do not skimp on them.
Winged eyeliner is another great way to enhance the beauty of almond eyes. So, feel free to apply it to both lower and upper lash lines. You can make it smudged, winged, ombre or try out any other style. Alternatively, create a winged effect with eyeshadow. To do this, you need to apply a blending color to the crease using the technique called windshield wiper.
Next, accentuate the outer corner with a darker eyeshadow color, blending it upwards and dragging in the temple direction. As an alternative, apply a solid color to the upper and lower eye lids, following an oval pattern, and blend out the edges. Follow up with a darker eyeshadow color, applied to the outside corner both on the upper and lower eye lids.
Eye Makeup Looks for Monolid and Small Eye Shapes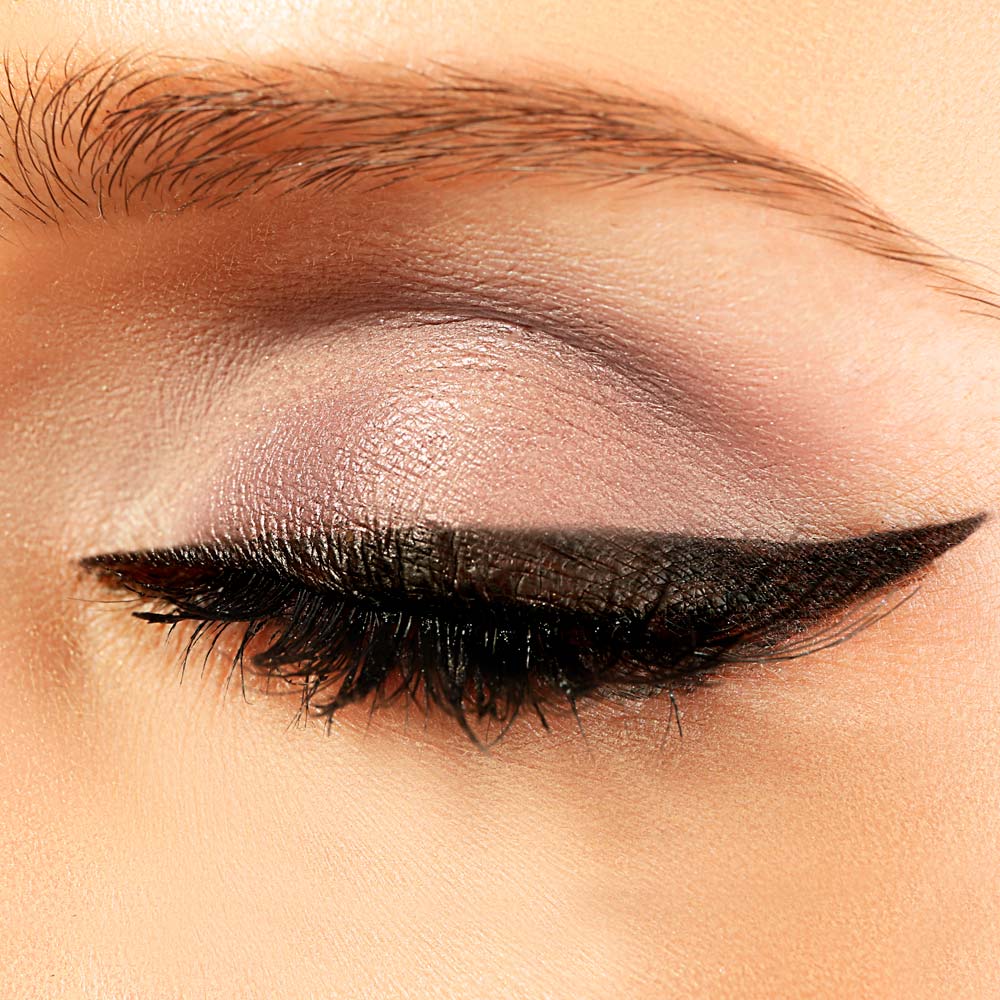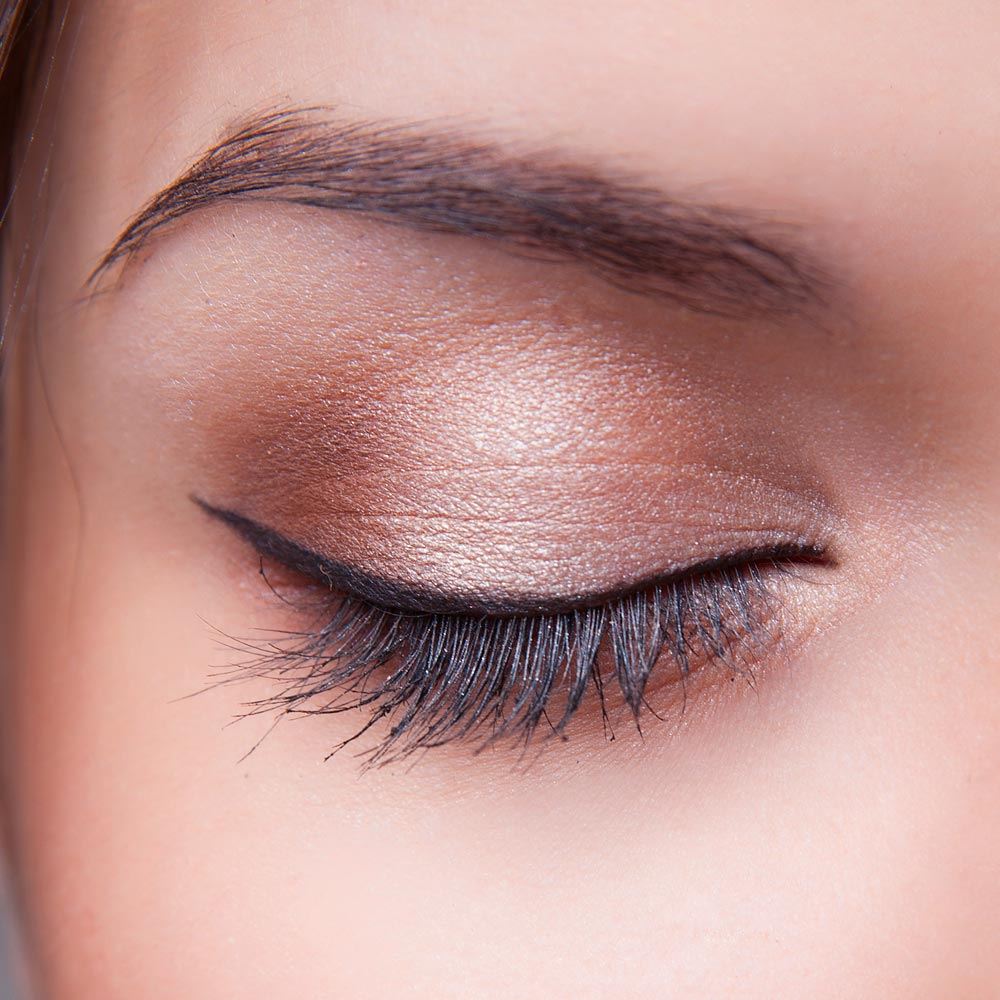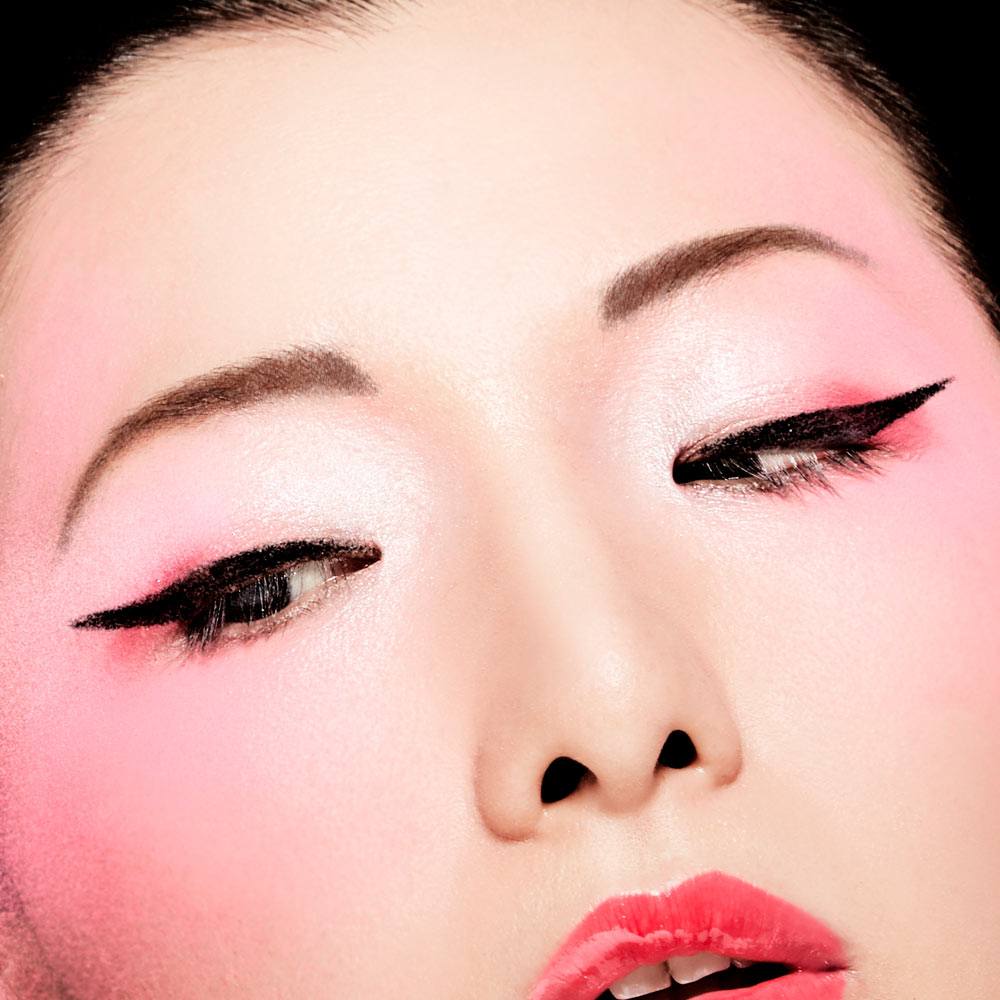 Credit photo: instagram.com/vemakeup713
Credit photo: instagram.com/brandi.x0
Credit photo: instagram.com/lupita_lemus
Monolid and small eye shapes benefit from simple, classy makeup looks with eyeliner, which ideally you would want to smudge a little. To give your eyes more definition, do not neglect accentuating the brows. Add a natural color eyeliner to the bottom waterline and apply eyeshadow underneath it blending it up and outside toward the temples. This will also make the eyes look elongated. Dark eyeshadow can also be applied to both eye lids for extra emphasis and definition. And do not be afraid to experiment with dramatic and bold makeup.
Cool Makeup Ideas for Round Eye Shape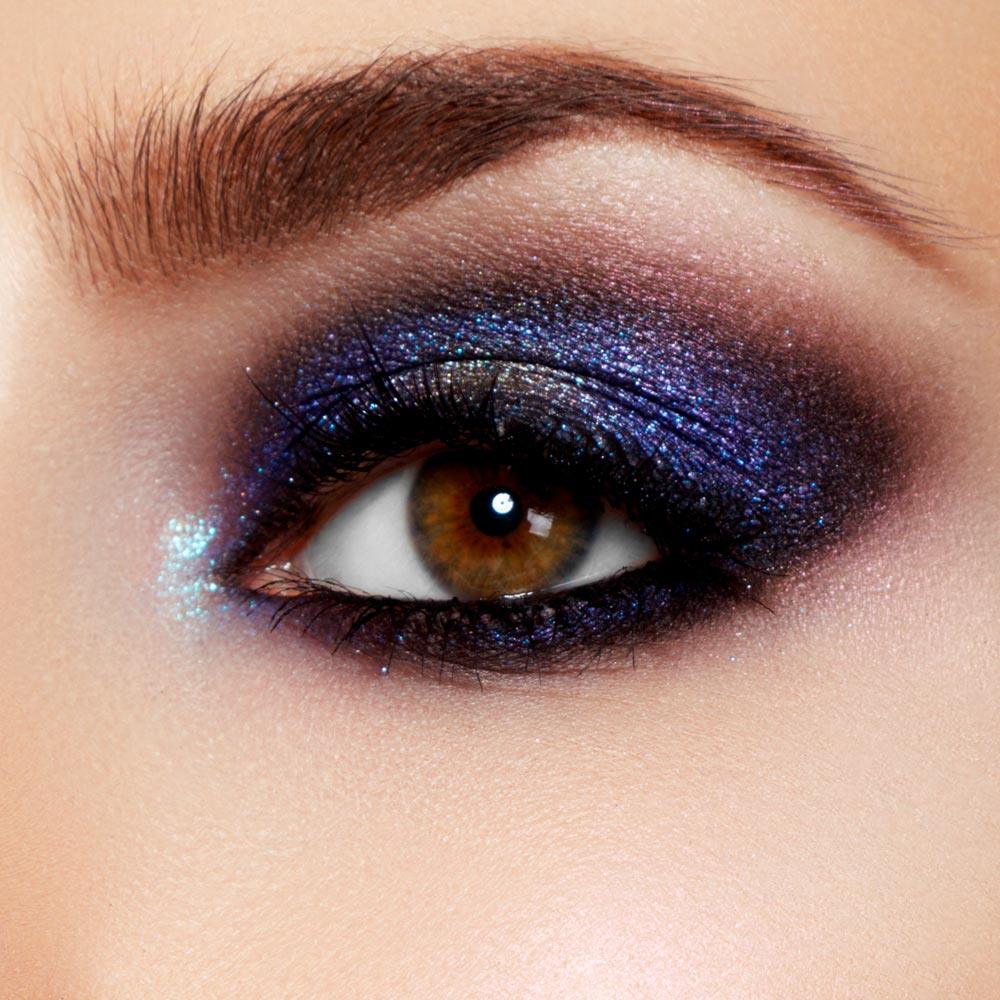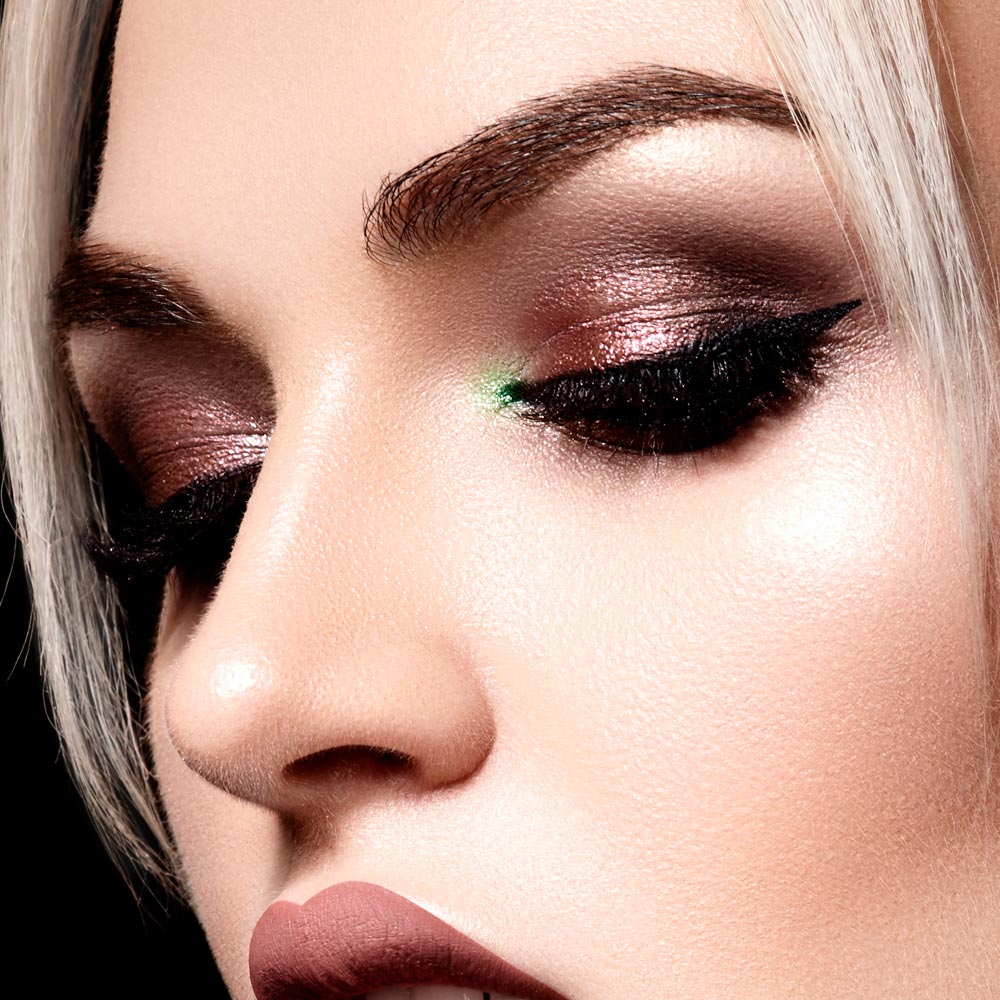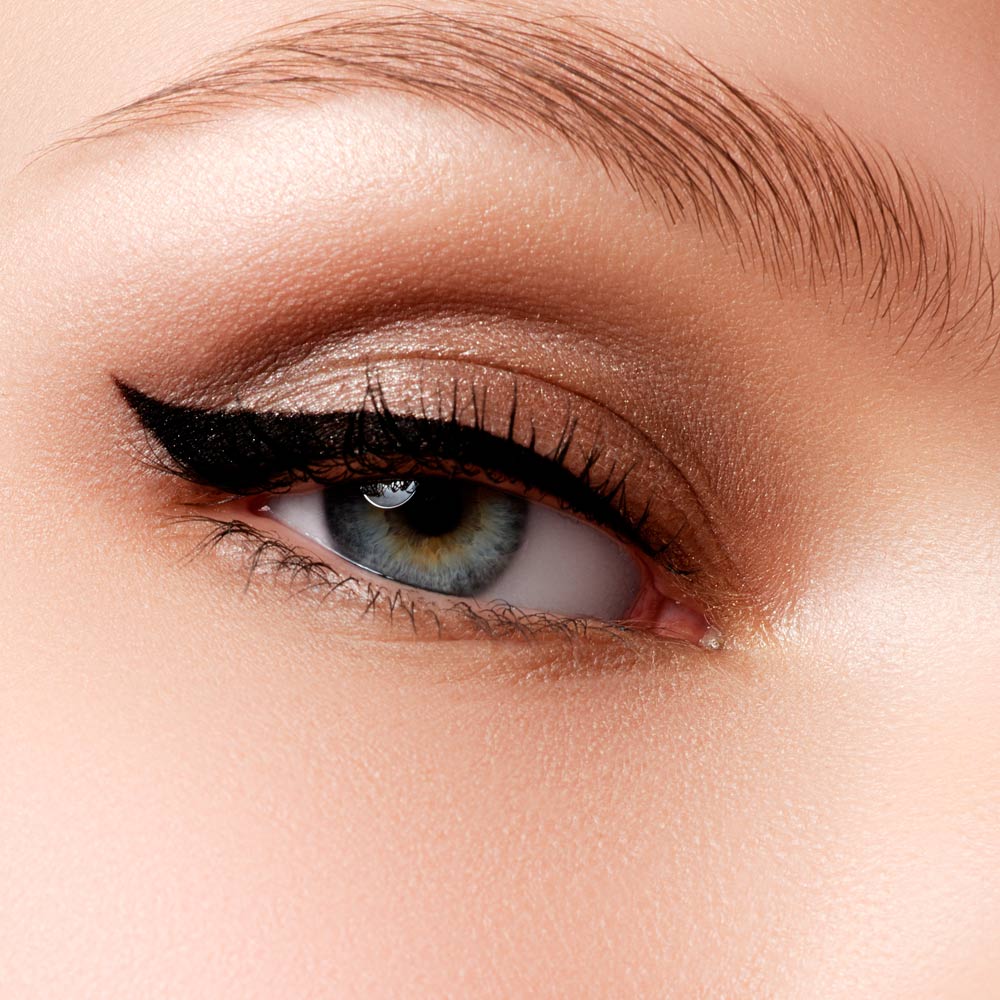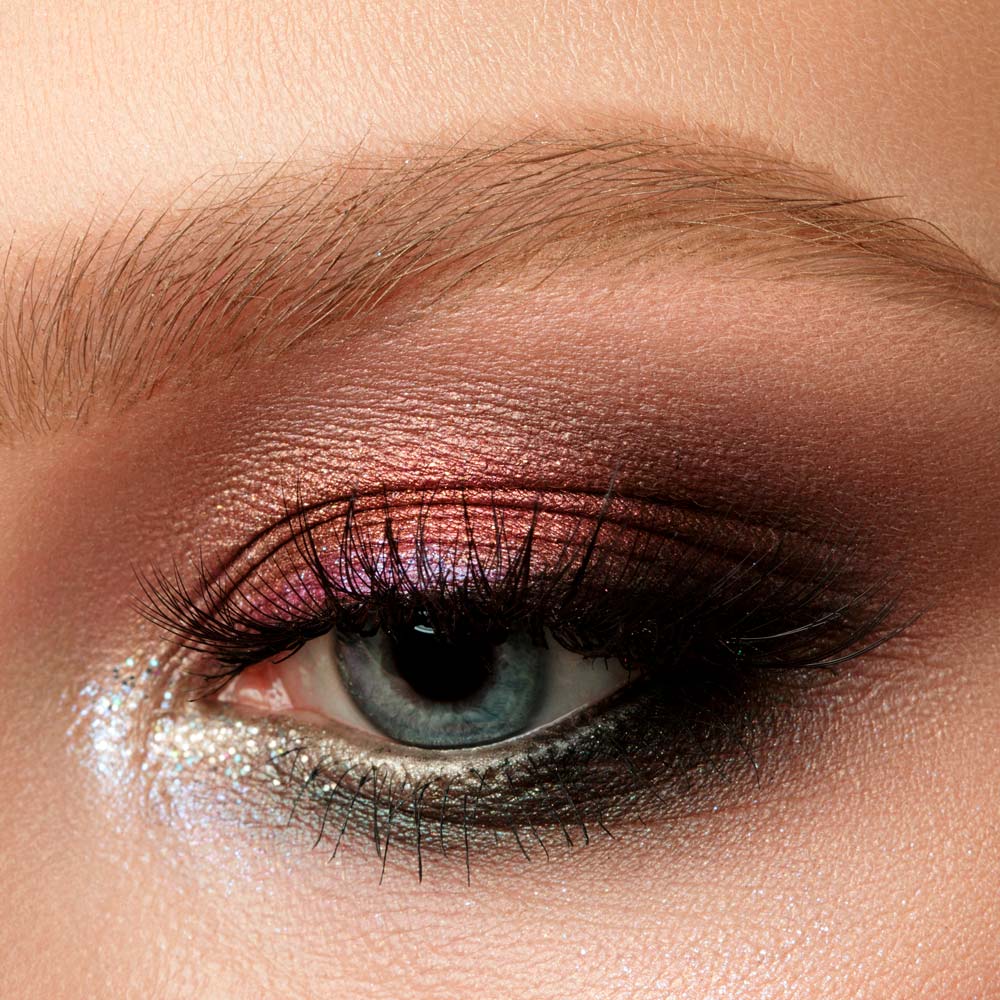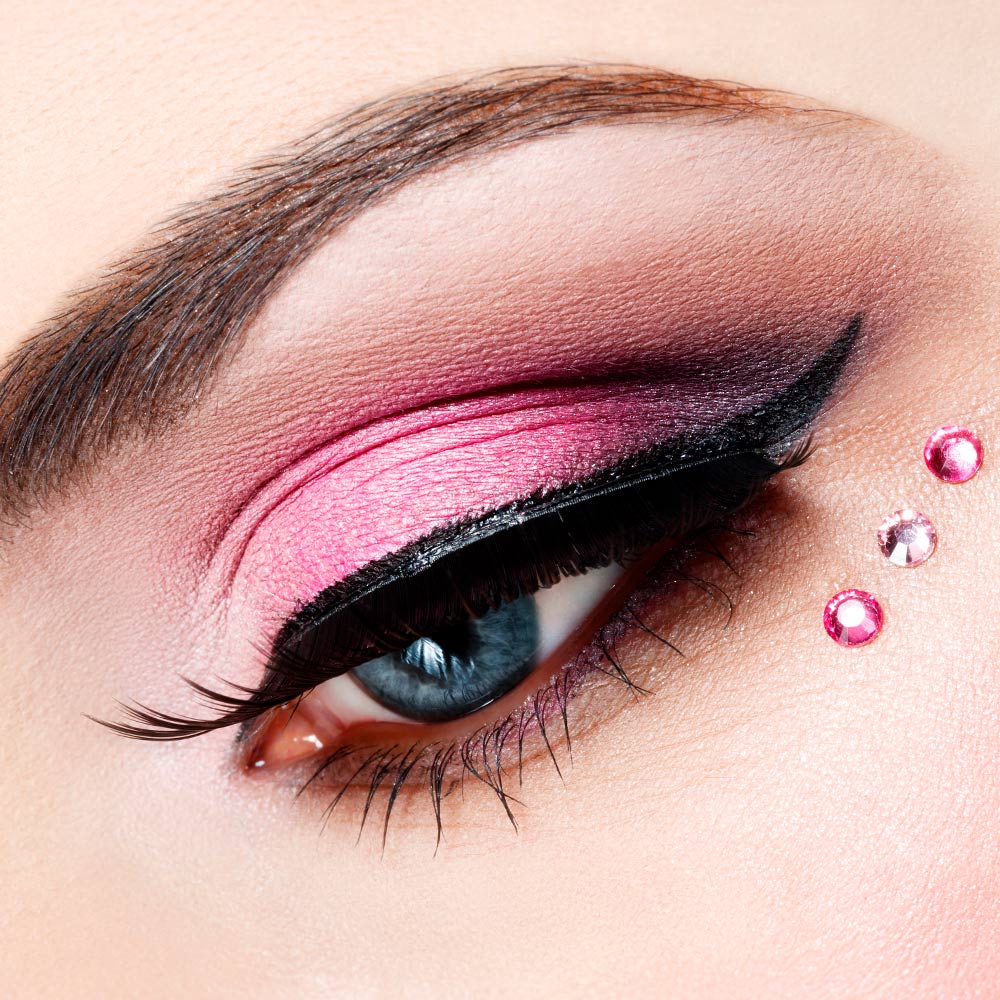 Credit photo: instagram.com/vanyxvanja/
Nude and neutral eyeshadows work best for round eyes, as they enhance their natural beauty. What is more, they allow you to apply eyeliner to the waterline without worrying that it will make your eyes look smaller. Opt for light shades on the lids, accentuating the crease with darker colors. Blend out eyeshadows so that they create a winged tip.
To make your eyes look elongated, you should apply color only to the top lash line. The same concerns mascara. It is better to coat only upper lashes with it. Try not to use eyeshadows around the whole eye, as this will make it look even rounder. Also, make sure to apply winged eyeliner along the whole lash line, not only in the outer corner, for the same reason.
Downturned and Upturned Eye Shapes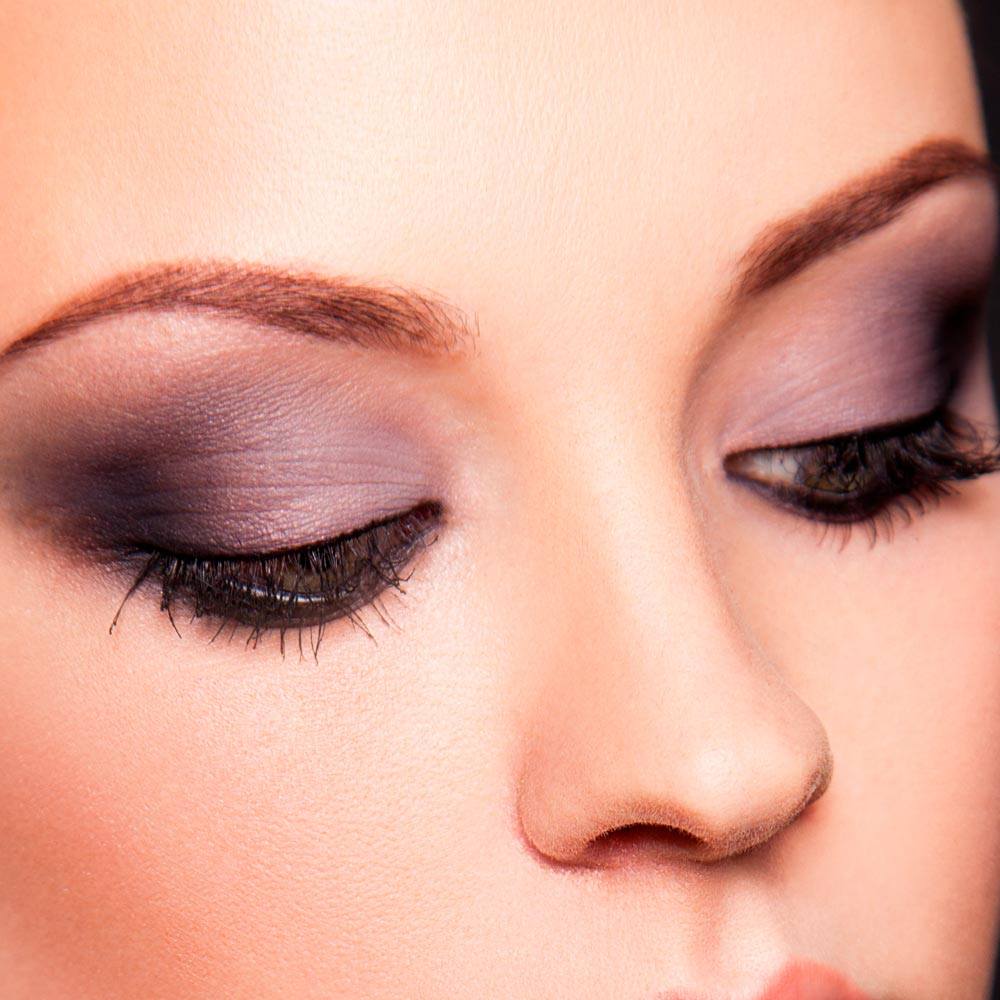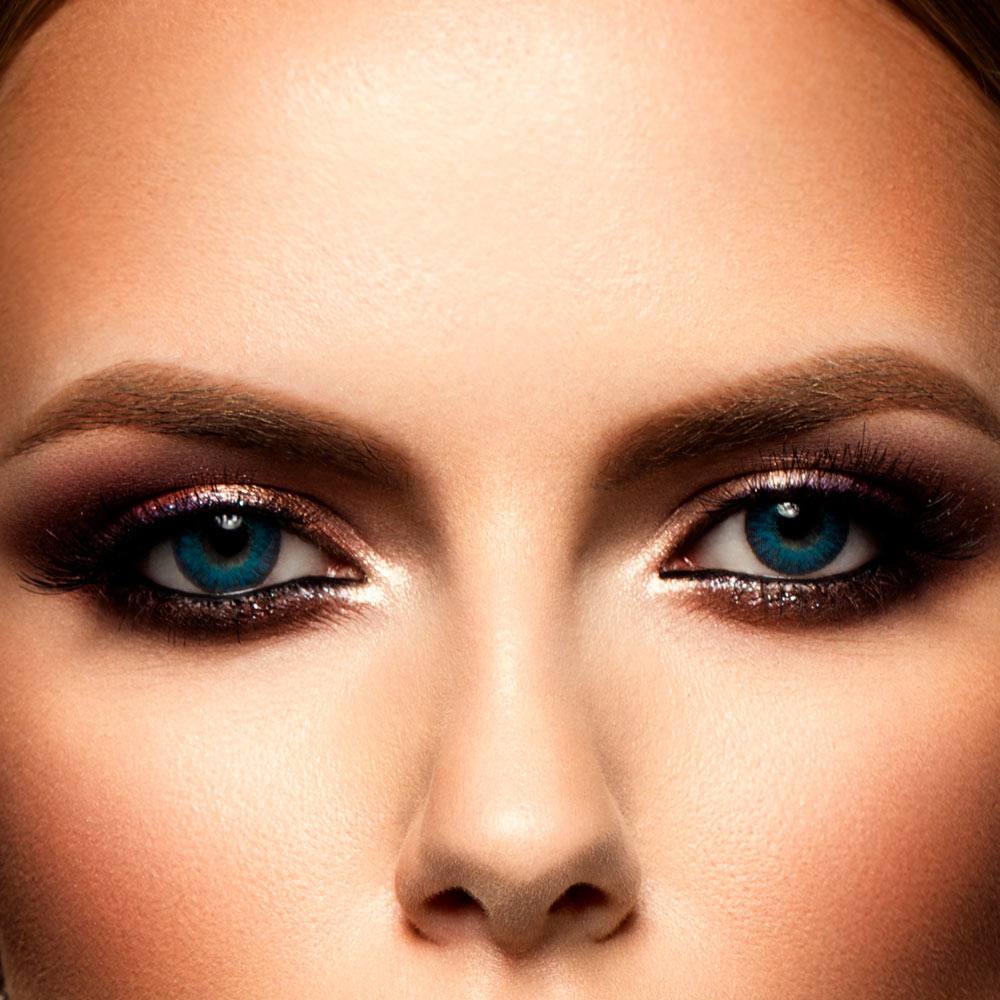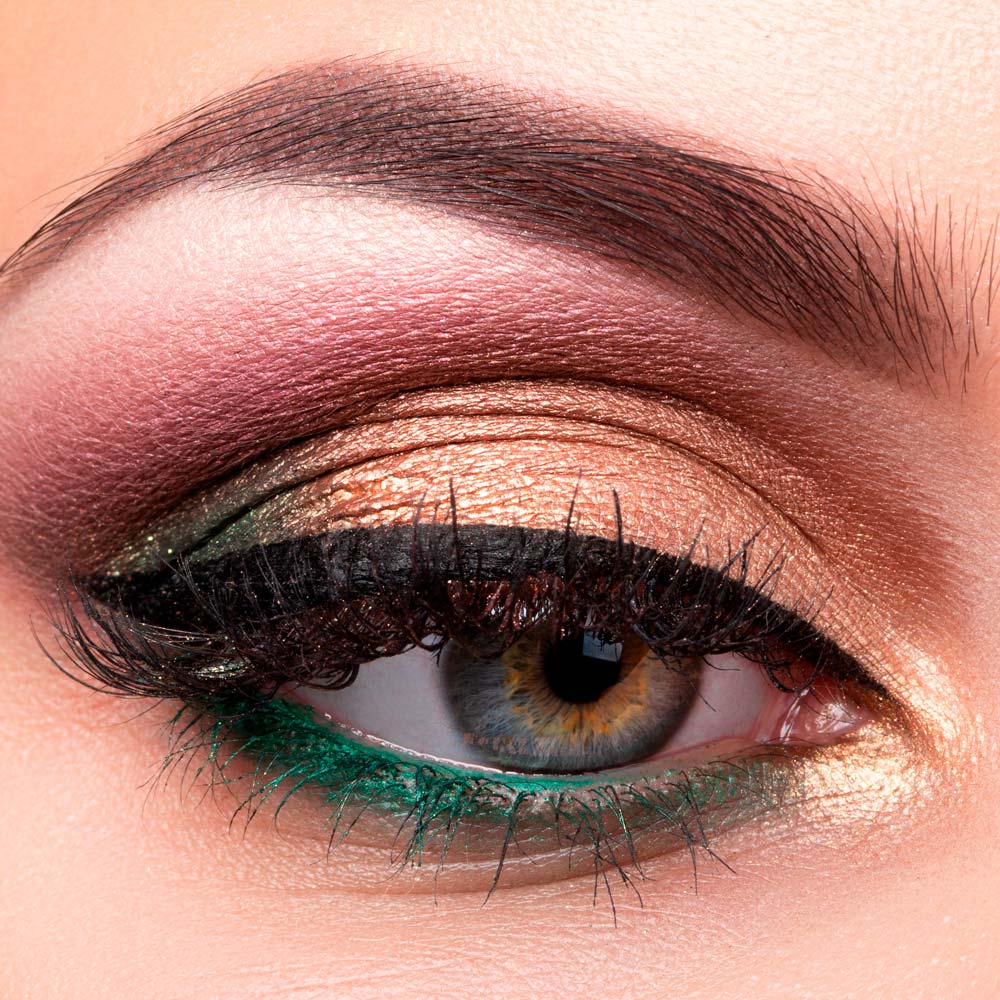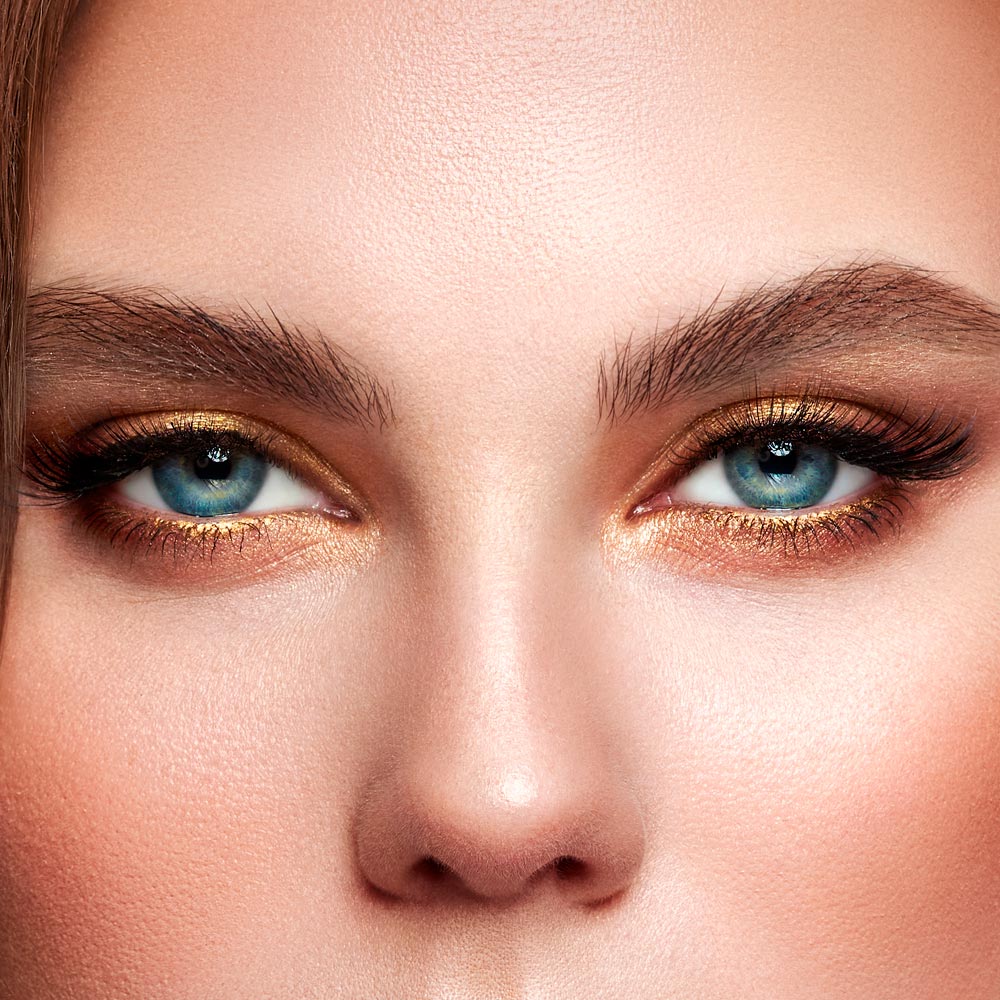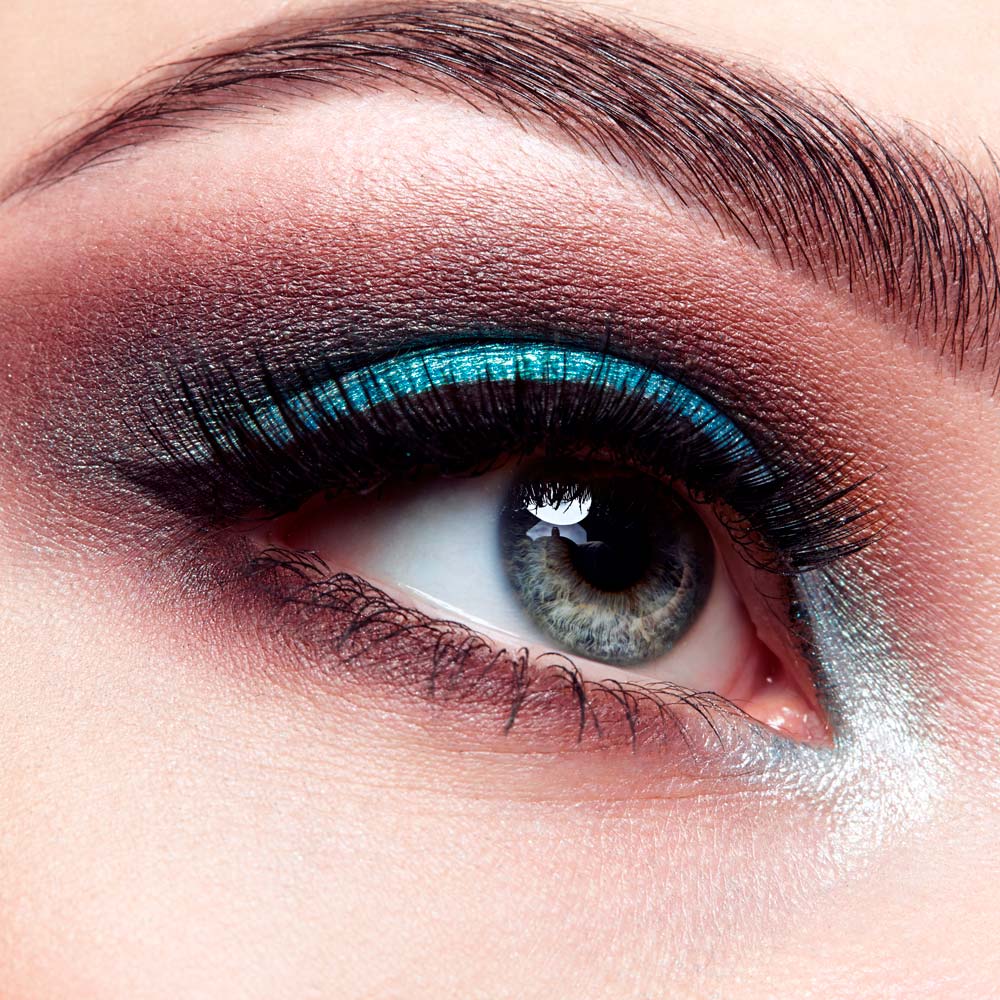 Winged liner looks really flattering on upturned eyes and so does cat eye makeup. As your eye shape is already lifted up, you do not have to do anything specific in order to enhance it. However, defining your brows will definitely not hurt, as in this way they will frame your eyes and keep even more focus on them. Optionally, you can experiment with colorful eyeliner. As for eyeshadows, here you are offered a wide variety of options in terms of colors and finishes. The same concerns the application. Use them all around your eyes, blending outwards or smudging outside.
Downturned eye shapes, on the other hand, need extra makeup tricks in order to look their best. So, remember to curl your lashes before mascara application so that they visually lift up your eyes. Also, when it comes to eyeliner, go for a straight line that follows your eye shape instead of making it curved. Though, you want to avoid thick eyeliner as well as dark eyeshadows along your lash line, as this can enhance the downward eye slant. It is better to apply light eyeshadow to the whole lid and intensify the crease with a dark shade. Follow up with the darkest eyeshadow shade applied along the outer half of the upper lash line and pulled outwards. The brows can be brushed up to uplift the eyes more.
FAQ: Eye Shapes
How do you know if you have round eye shape?
Look forward in the mirror, if there is a crease and you are able to see the whites of your eyes above or below your pupil, that means you have round eye shape.
How do you know if you have almond eye shape?
When you look in the mirror, you so not really see your corners upturned or downturned, but there is a crease. If you are unable to see the whites of your eyes above or below your pupil, that means you have almond eye shape.