Black skin has more pigment in its composition and therefore accepts a vast variety of tones, contours, and dimensions. The correct choice of tones, products and styles can both enhance this beauty and overshadow it.
The secret to the black skin's incredible beauty is to create luminosity and dimension using the right tones of concealers and illuminators to bring glow and vivacity with the best makeup for darker skin tones.
In my experience, I consider that the first step in getting your makeup right is to dedicate time to get to know yourself, know your undertone, and even your personal style to use the most appropriate makeup with your personality and preference.
01 - Start Discovering Your Undertone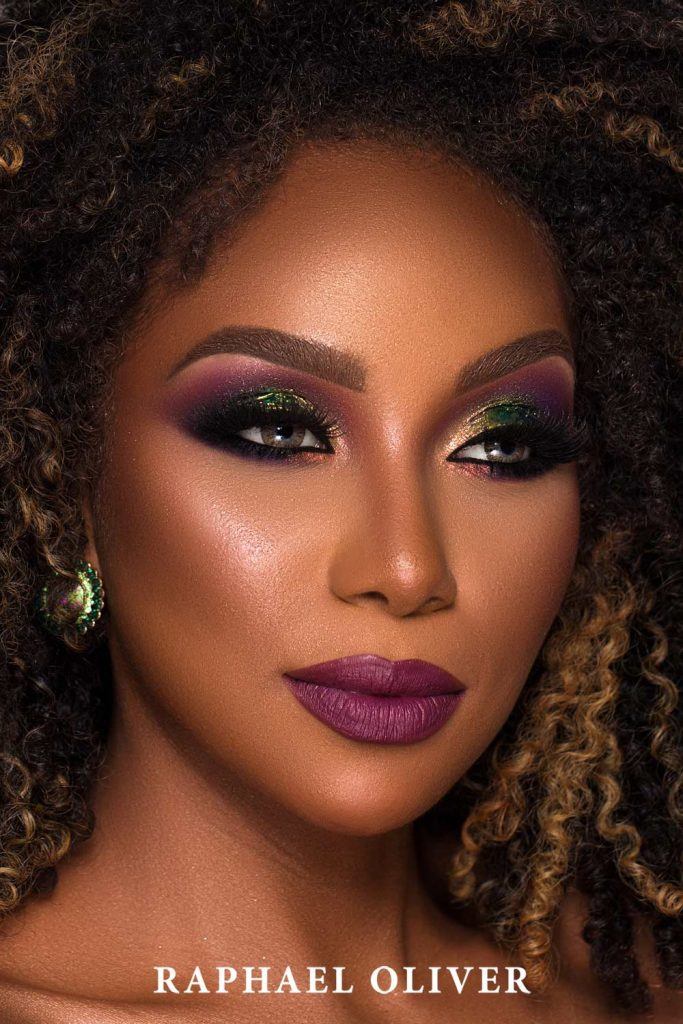 With the great diversity of tones of foundations, powders, concealers, blushes, and illuminators on the market. It's really challenging to choose the right products for your skin tone. Especially, to select the products that will really enhance dark skin.
So, I advise you to find out if your undertone is warm, cold, neutral or olive. Distinguishing between the cool undertones and warm undertones will help you a lot when filtering your options and will facilitate your product choices.
02 - Use Colored Concealers to Camouflage Spots or Differences in Skin Tones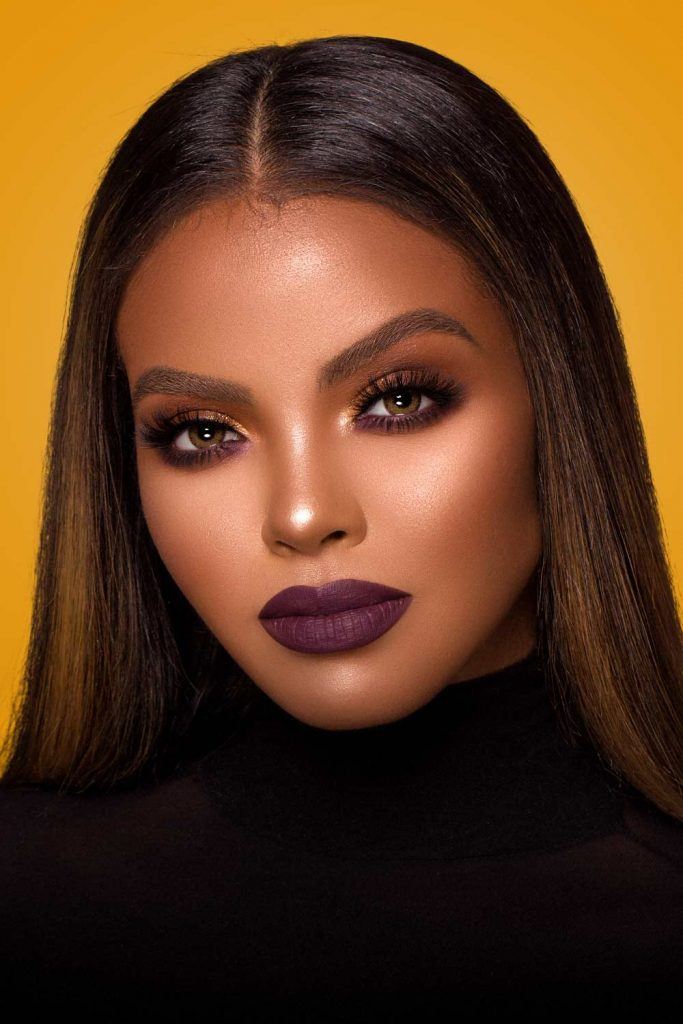 Typically, dark skin women have some tone variations in areas such as the forehead, around the mouth or even on the chin. If the stains are more grey or purple, apply a thin layer of orange concealer before the base to neutralize them and blend with the help of a sponge. After that, apply the foundation color match normally.
03 - Discover Your Strengths and Weaknesses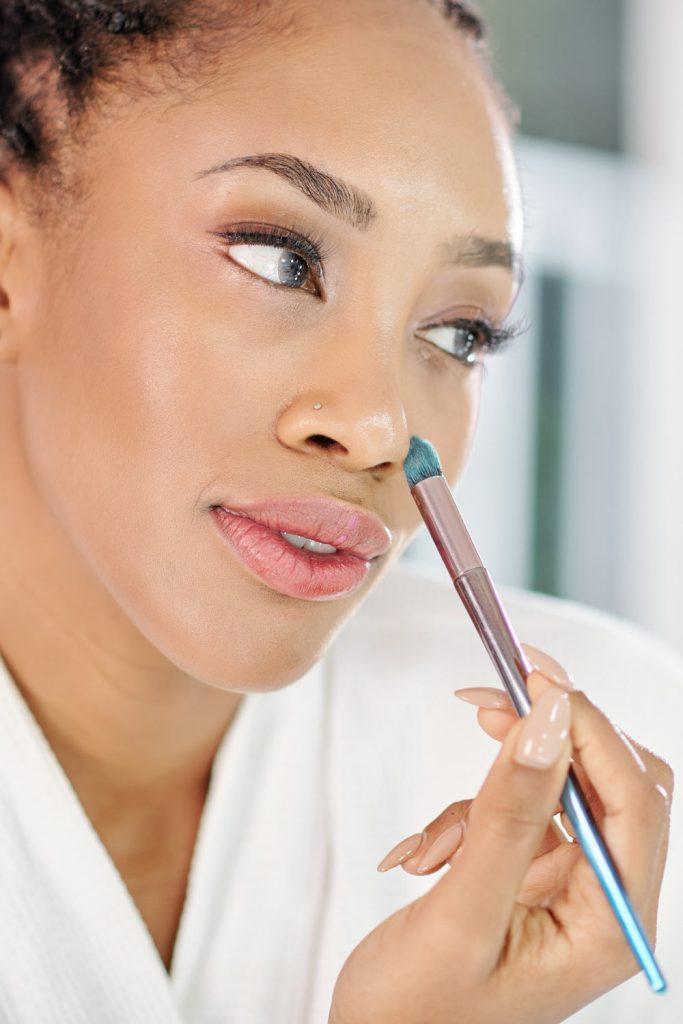 Find out what your most beautiful features are, and use makeup to enhance your light brown skin. For example: If you have lovely eyes, you can explore the shadows, using darker opaque tones such as brown or wine in the concave and the outer corner of the eyes. Then, apply a metallic shadow or pigment in the inner corner to light and bring a glow.
If your lips are your strongest point, make sure to apply lipstick. The shades of wine, marsala, warm red, coral and dark purple look beautiful on your skin.
04 - Apply Contour and Lighting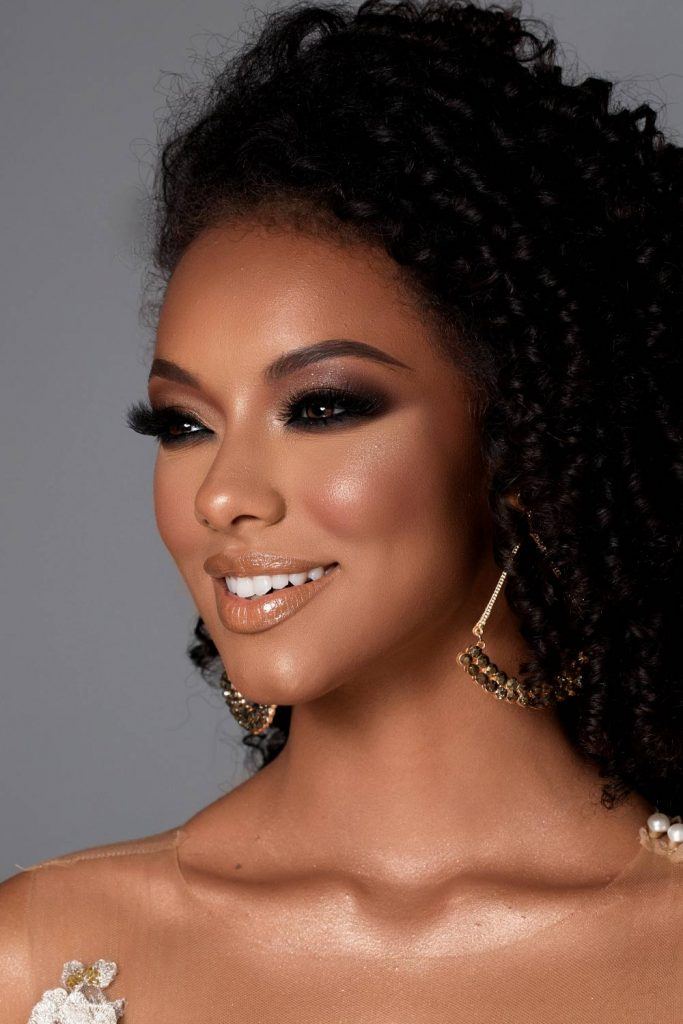 Use contour and lighting to create a depth and relief effect on the face, applying a slightly lighter shade of concealer or base in the front's central areas. Add a darker one at the ends. This will enhance the dark skin girls look and create more dimension. The most common areas for lighting: center of the forehead, eye area, nose bone and chin.
For the contours, pay attention to the forehead's ends, below the cheekbones and in the jaw. Always choose those tones that harmonize with your skin and that give the most natural effect possible. Don't forget to blend them very well.
05 - Explore Warm Tones and Metallic Textures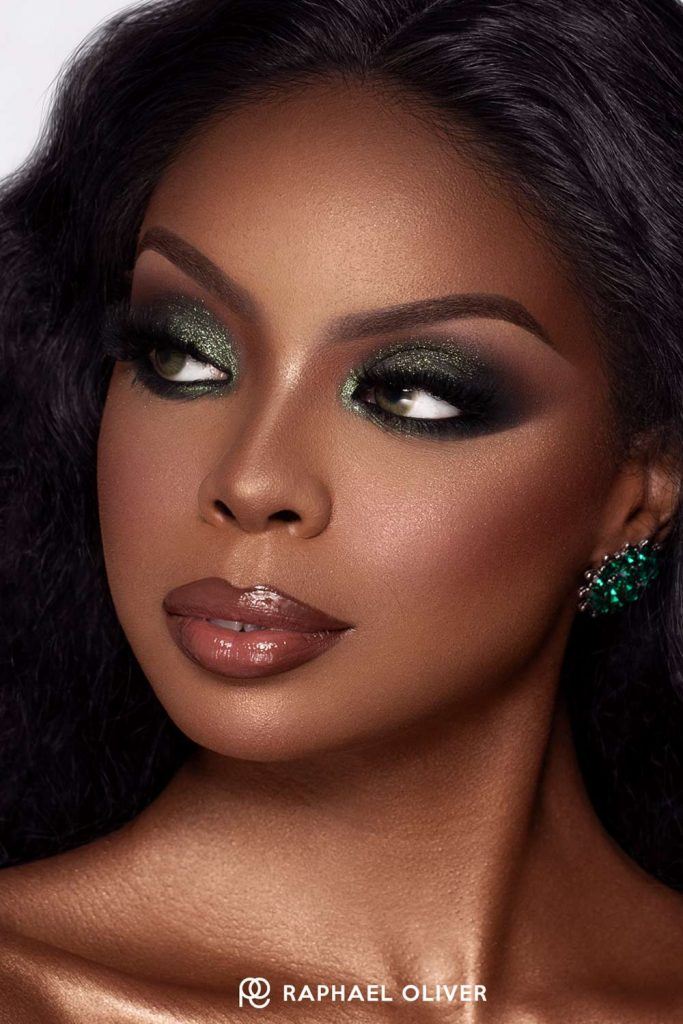 Warm tones like gold, bronze and antique gold tend to harmonize very well with dark skin. You can explore them both in the eyes as well as in the facial highlighter. Try it out and see how much you value your skin.
06 - Be Very Careful with the Shade of the Loose Powder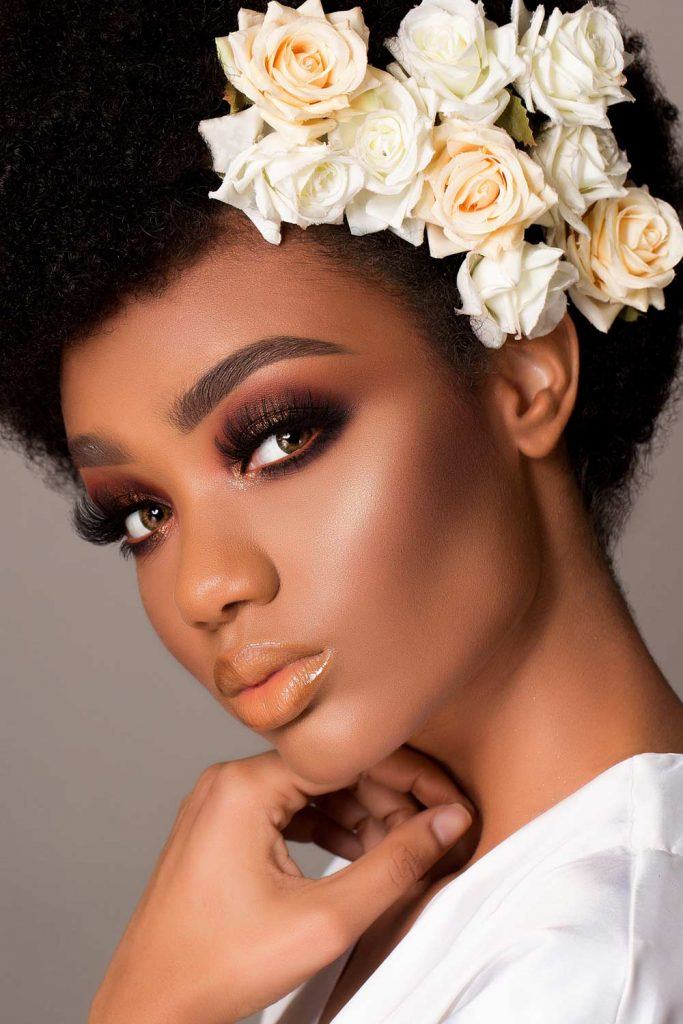 Loose powder can become a true villain in your makeup if you choose a color that doesn't harmonize with your skin undertone. So, beautiful dark skin women – beware!
In my experience, the warmer undertone powders tend to provide a better result on dark skin. Whereas the shades that are drawn to beige or white tend to leave gray skin black. So, you should be very careful with them, especially when it comes to photos and videos.
07 - Play with Bronzers
The bronzing powders are excellent as an enhancement resource for different shades of brown skin. Their undertone is usually warmer, more orange. Hence, they make it easier to combat the grey effect that black skin makeup can have with a simple slip. They can both correct and enhance, just don't forget to use them.
FAQ: Make Up For Darker Skin Tones
How do I find the right makeup for dark skin?
Before deciding on the best makeup on darker skin, you need to find your undertone: cool, neutral, warm or olive. After that, you can pick the shades that match your undertone. This will enhance your natural beauty.
What colors look best on darker skin tones?
Copper, gold, brown, purple, green and orange.
How do you apply foundation to dark skin?
Foundation can be applied with a tapered brush or with a sponge. Make sure that the foundation is corresponding with the undertone of the skin.
Should the foundation be lighter or darker than your skin?
Absolutely not. The foundation should match the tone of the skin precisely. Such makeup will look natural and beautiful. But if you want to apply contour and highlight on the skin, you can use a slightly lighter shade just to create some light areas in the center of the forehead, chin, nose bone and under-eye area.
The article was written by makeup artist Raphael Oliver.