Tips On How To Clean Makeup Brushes
Wondering how to clean makeup brushes? We can give you some simple tips on how to clean them like a pro at home in a few easy steps! Women wear a lot of makeup, be it on a daily basis for work or school, or for a night out on the town or a special event. And we put a lot of wear and tear on our makeup brushes. However, in order to prevent infections and maintain proper hygiene, we should regularly clean them. It might seem like a tedious task, but it should be a weekly part of our skin care routine, such as our weekly facials.
How To Clean Makeup Brushes Easily At Home


Source: The ByAnnaGrace
Cleaning your makeup brushes is one of the most important makeup tips you should remember. Infections can easily spread from our eyes to our makeup via our makeup brushes. The following tutorial on how to wash your makeup brushes will be huge help and should become a part of your weekly skin care regimen.
We do wear down our brushes every time we apply some glam but heavy makeup, like smokey eye. Washing your makeup brushes can prevent the spread of eye infections such as conjunctivitis and pink eye and can also extend their lifespan. It only takes a few minutes!
1. Clean
To cleanse properly, you should use a gentle baby shampoo or professional makeup brush cleaner and squeeze a small amount into a small container with some warm water. Then dip the brush, swirl it around, and gently work the solution through the bristles.

Source: The Prettygossip
2. Rinse
After washing, rinse your brushes with lukewarm water, holding the brush so that the bristles are pointing downward. Avoid getting the water where the handle and hairs of the brushes meet, or you'll weaken the glue and, therefore, damage the brush. If the water is not clear, you may need to clean and rinse your brush again.
3. Dry
You should allow your brushes to dry overnight. Prop them at a downward angle on a dry piece of cloth for the water to drop out of the brushes. Also, if you live in a more humid climate, you should let them dry for 24 hours before the next use.
You can spray your brushes regularly with a disinfectant spray to keep them clean between washings.
Know When To Replace Your Makeup Brushes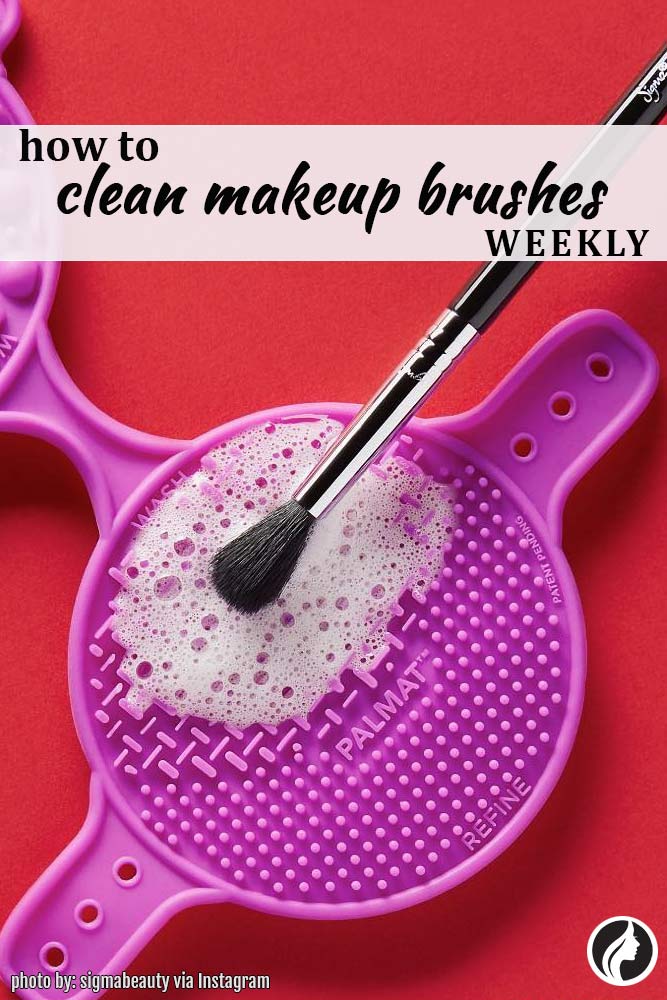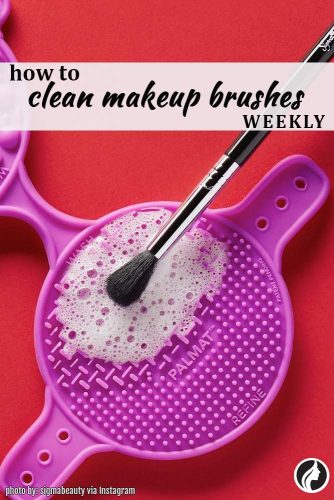 Source: sigmabeauty via Instagram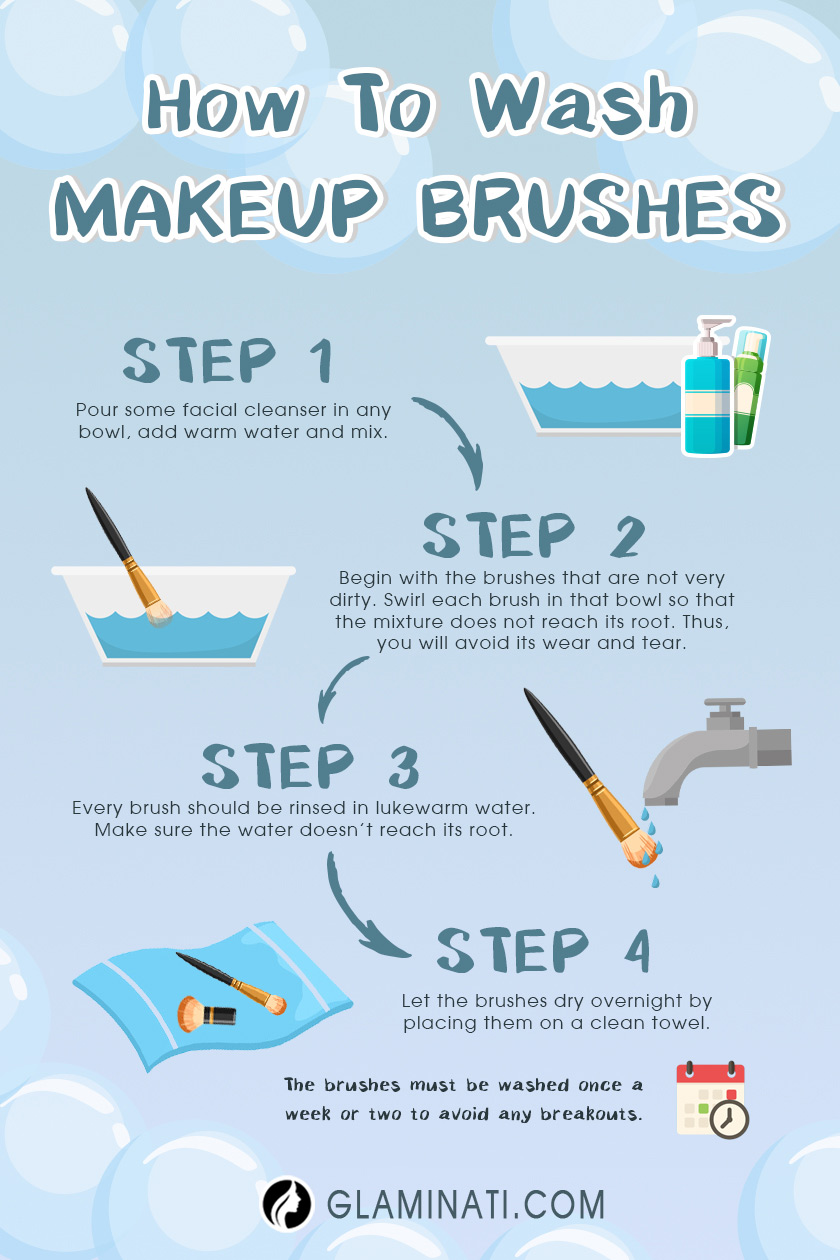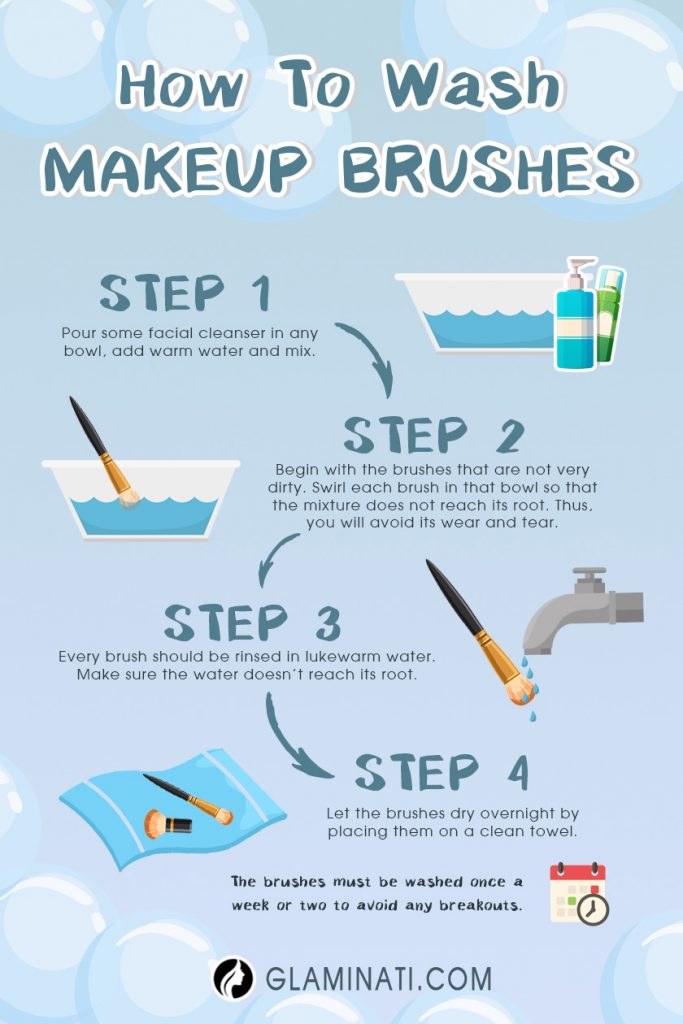 If you notice that the bristles are starting to shed, or if you see any cracks in the brush, it is time to buy the new one. As well, if the brush is not coming clean after repeated washings, it is a sign that it is time to replace the brush. You can purchase quality makeup brushes at your local beauty store or online. However, properly cleaning your brushes on a regular basis will extend their lifespan!