Our makeup tips can make any woman's dream come true: you will look amazing in photos. Remember all those times when you looked at your photos and hated them because your face seemed oily or shiny, or too unnatural?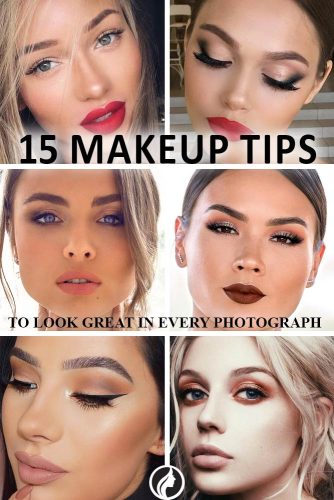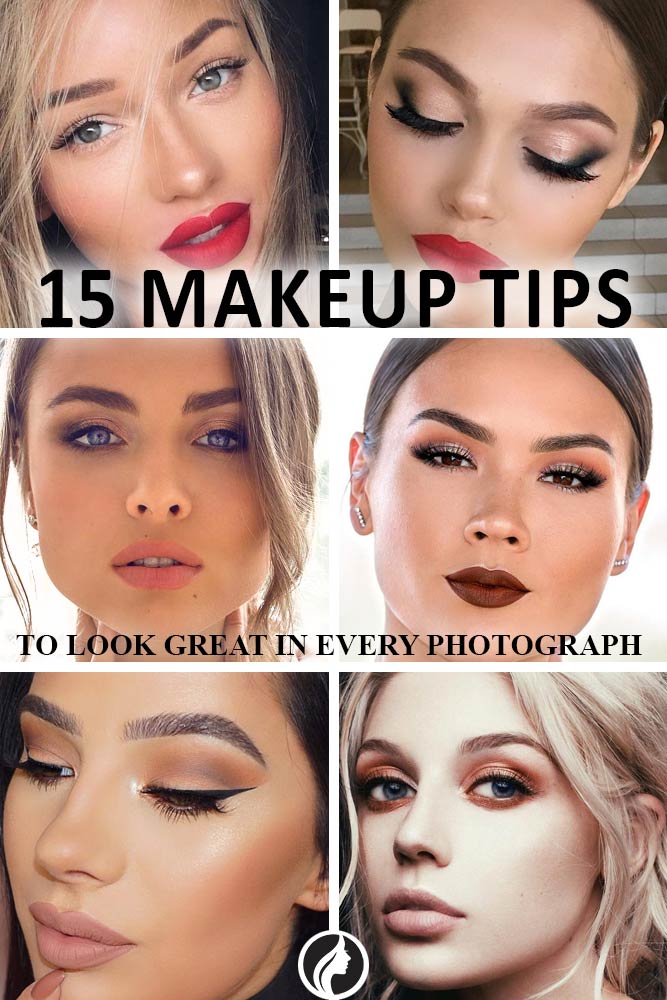 We have found 15 tips for you to stop worrying about the way you look in photos.
Black Mascara
Source: Chudnovaolga via Instagram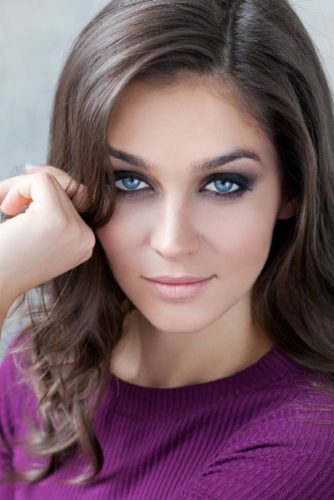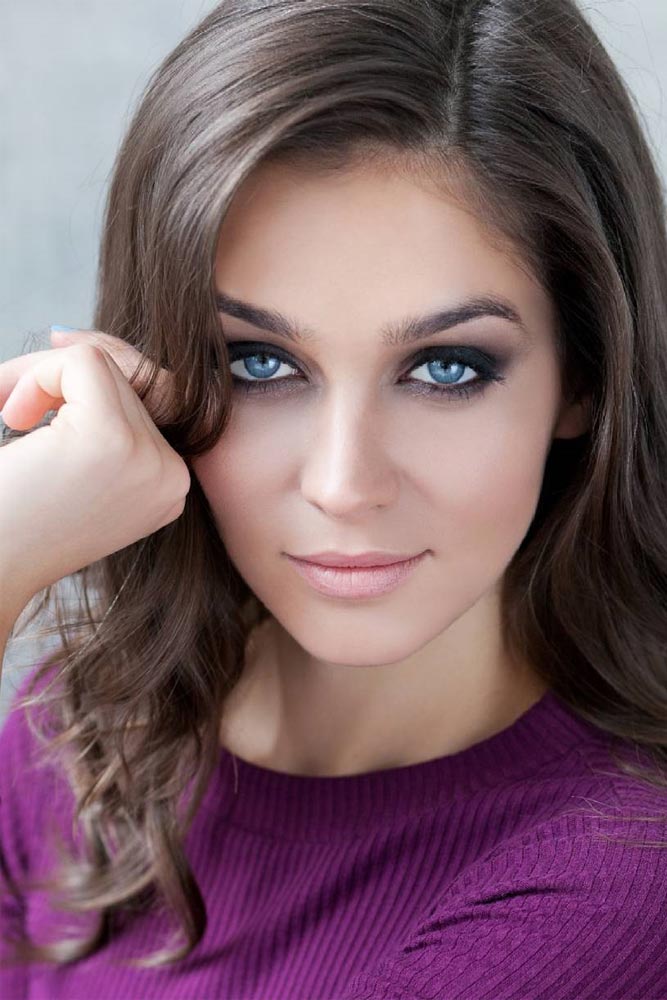 Every lady knows that black mascara is a must-have in her makeup purse. There is no wonder why since with the help of this magical beauty invention you add finishing touch to your flawless look. It is time to learn why black mascara is so special and why brown mascara is not that good for you if you are wondering how to look like a model. To tell you the truth black mascara adds that necessary contrast to your eyes and makes them pop, due to the fact that your eyes are the windows to your soul that is precisely what is required.
Natural Light
Source: josecorella via Instagram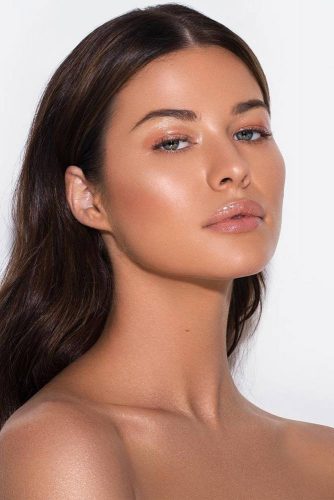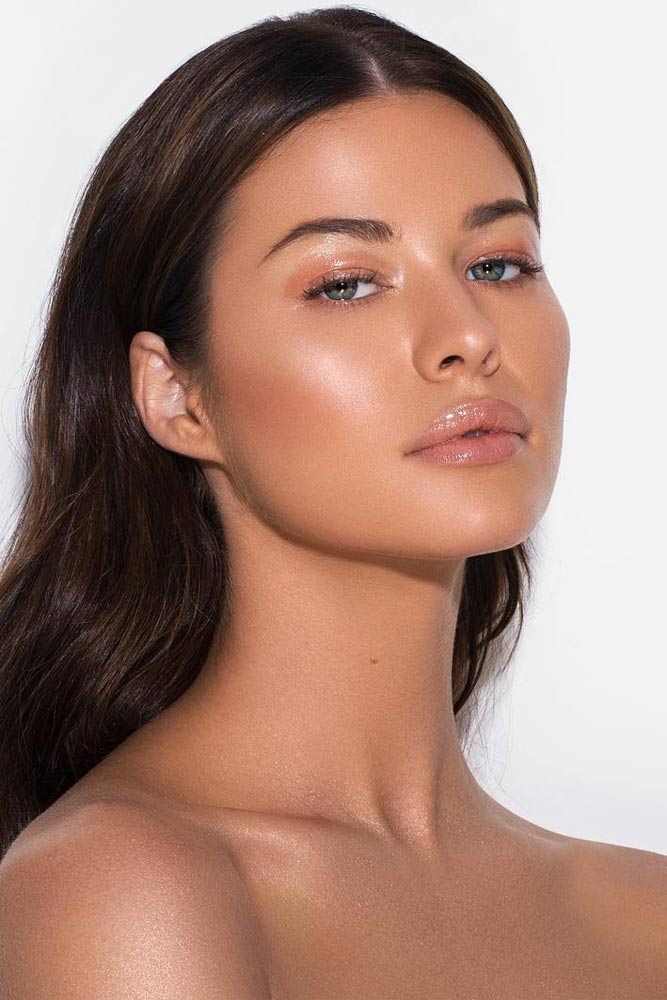 Sometimes it may seem that the more light there is, the better your makeup will look on you while that is utterly untrue. Consider this to be one of the makeup tips for beginners – your flawless makeup requires natural light, that is why neither too bright nor too dull lighting does not fit. Applying makeup in front of the window may be the best possible option here.
Don't Skip Lipstick
Source: ashleyvera_ via Instagram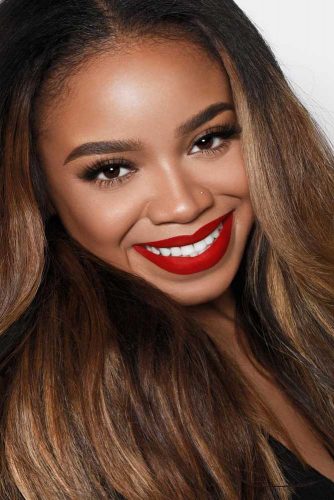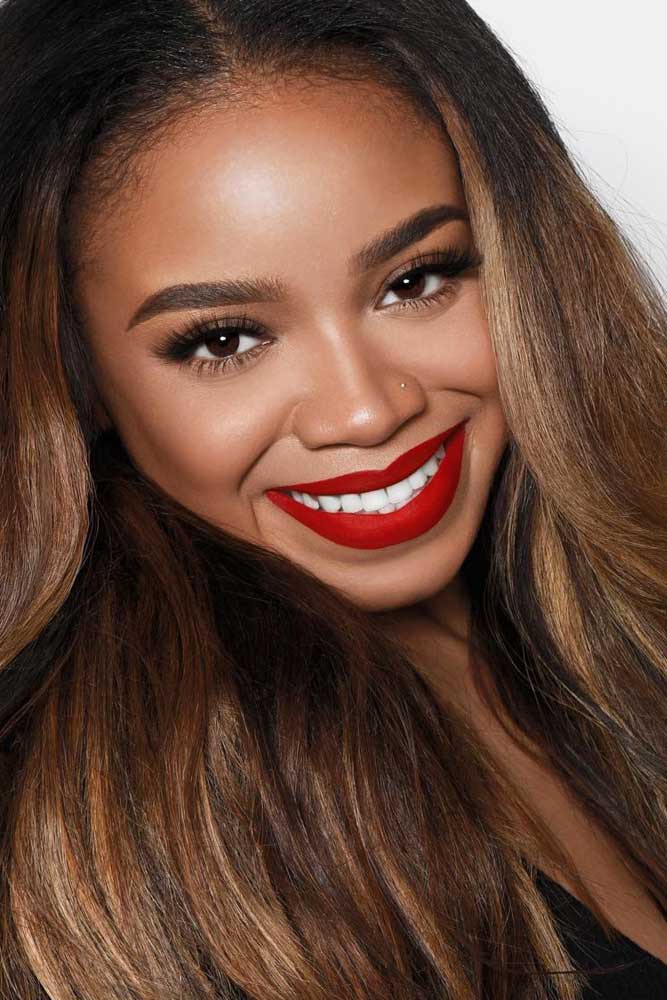 It may seem that by this time, you are already aware of all the makeup tips and tricks and the fact that your lips need lipstick is not new to you. However, you need to make sure that your lipstick is not only on but also that it stays on and that it benefits your lips and makeup in general. That is why you should in no case forget about the foundation and nude outline when working on your lips, this will grant the better definition while the addition of lip gloss to the middle of your lower lip will grant them that sassy dewy look.
Concealer Is Your New Best Friend
Source: audreyanamichelle via Instagram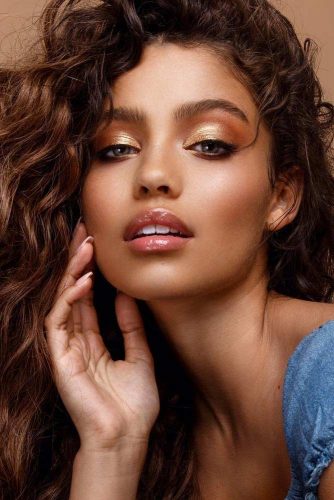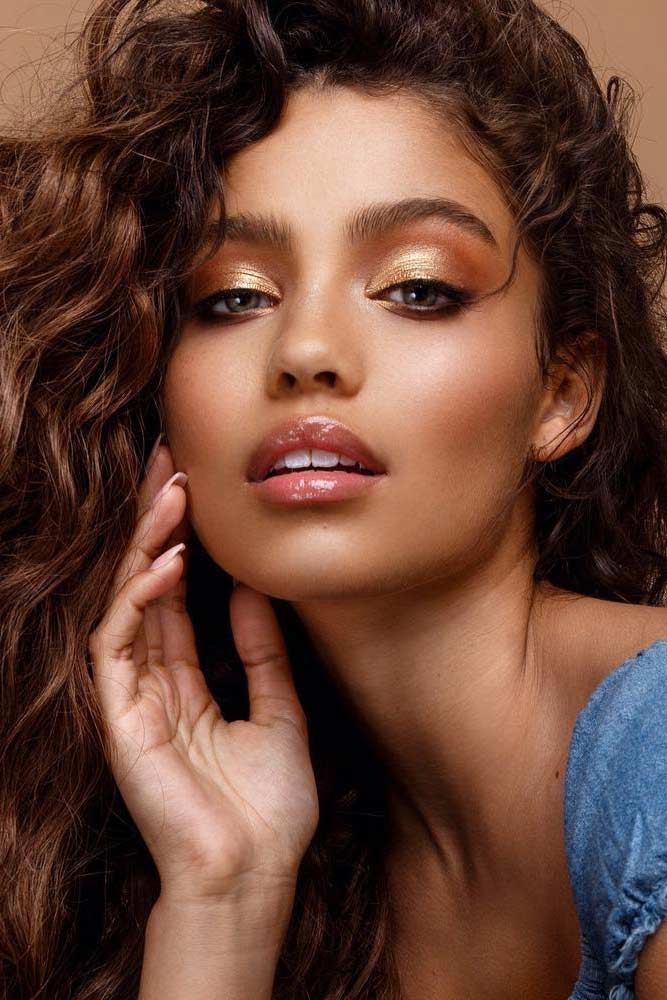 Putting on a concealer may be that one of those simple makeup hacks, but it is not less essential, besides it is not that simple, as it seems at first. The thing is that you need to work with colorful concealer palette to truly hide away your flaws. Otherwise, you may only make them more obvious. That is why you need to pay great attention to your skin tone in the first place, and after that, you need to consider the color of your flaws, so to speak.
Say "NO" To Shadows
Source: Cosmobyhaley via Instagram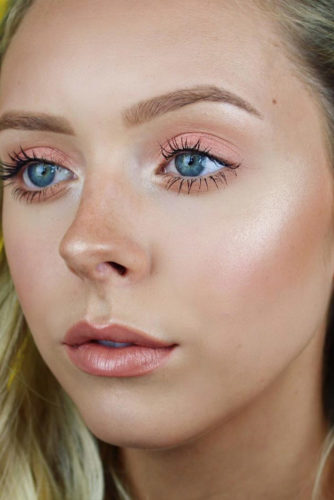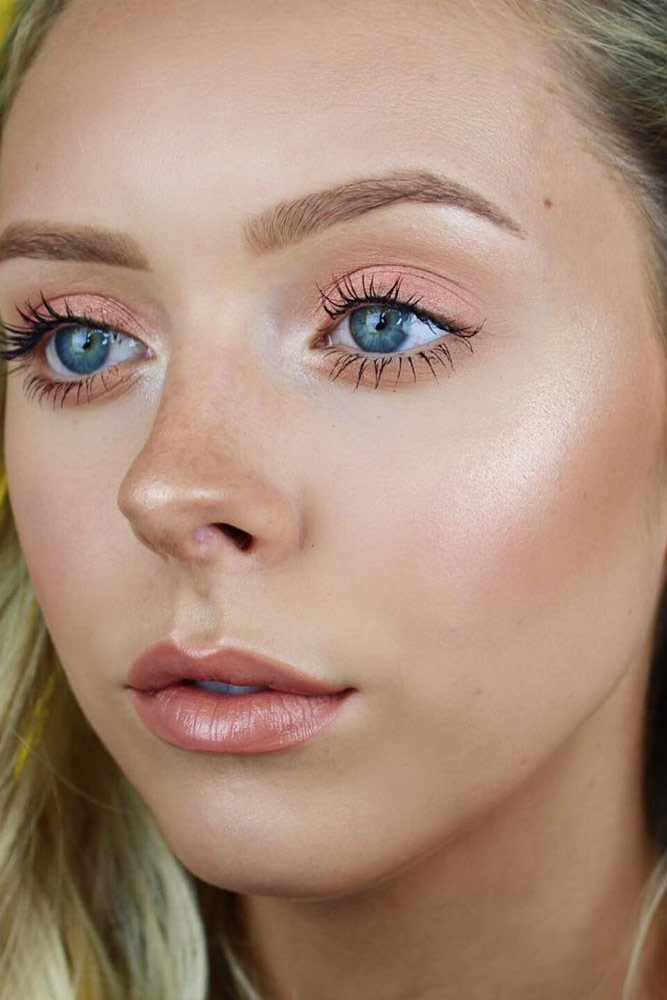 We are not trying to tell you to avoid eyeshadows, no, what is meant is the shadows on your face. It is very important to position your face so that there is no unnecessary shading that will appear on the photo, what is more, adding dark eyeshadow to your lower lid is simply unacceptable, keep that in mind!
More Lashes
Source: Yana_panfilovskaya via Instagram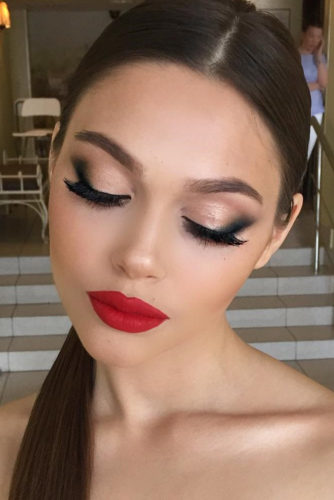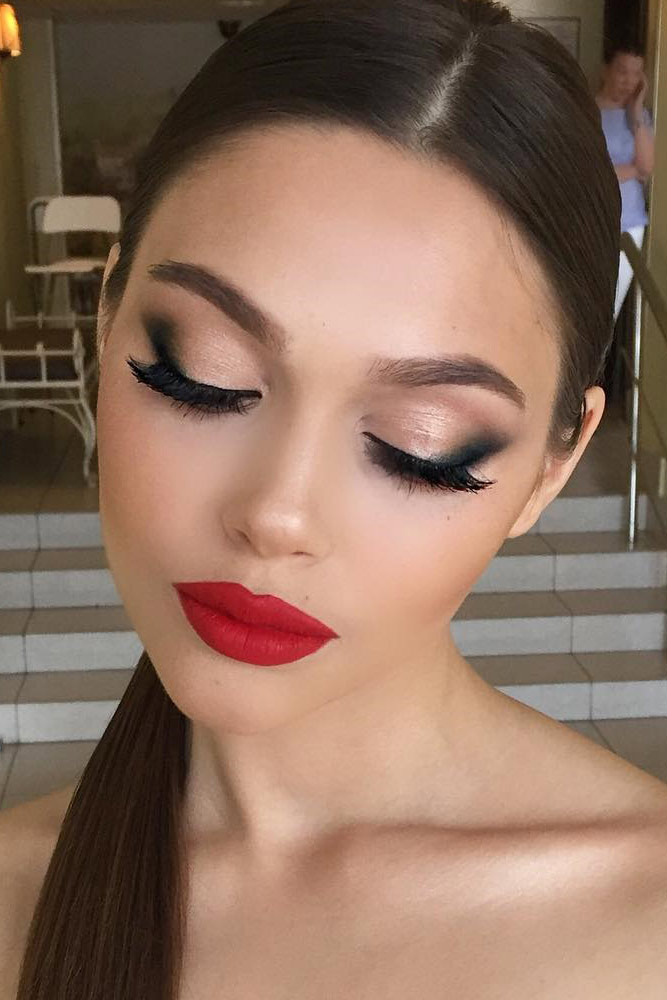 There are many great eye makeup tips however the best one is to make your eyes stand out, and falsies are your best friends here. You do not need to go over the edge with false lashes, just blend them with your natural ones and the effect will be tremendous.
Filling In The Eyebrows
Source: Dashapogadaeva via Instagram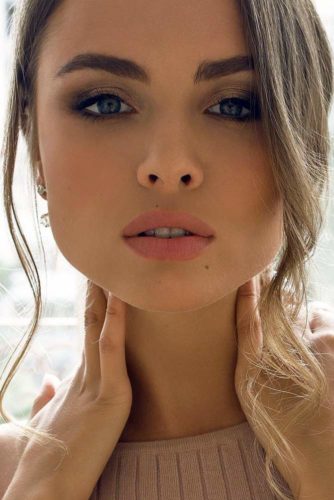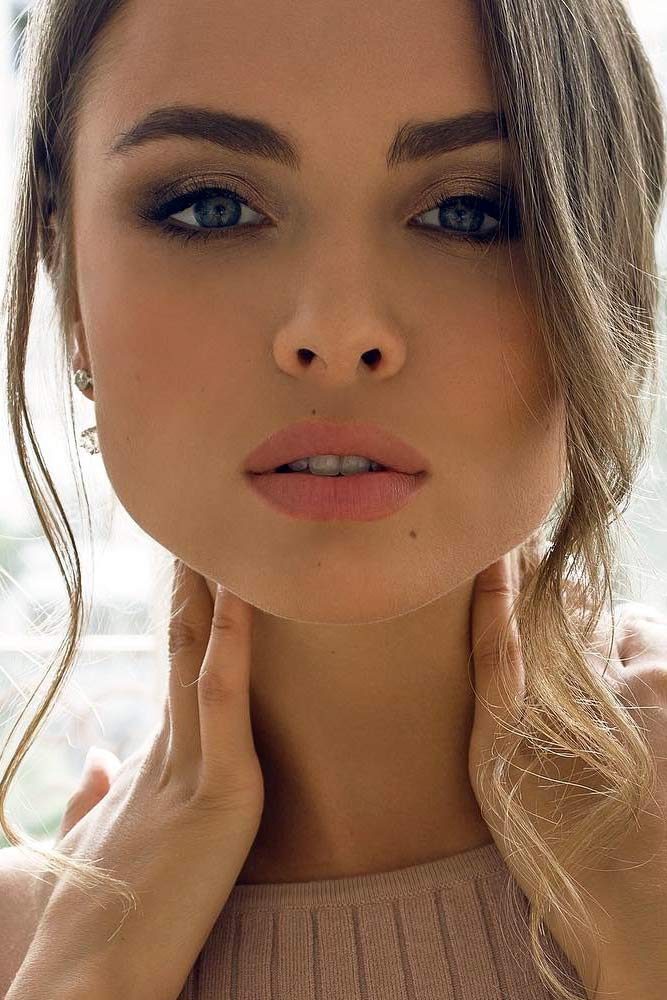 The best one of all the eyebrow makeup tips is to fill in your brows right. However, that is not only it – you also need to come up with a suitable brow shape depending on your face shape. It is best if you let the professional do it for you at least once.
Priming
Source: Anna.demyanchuk via Instagram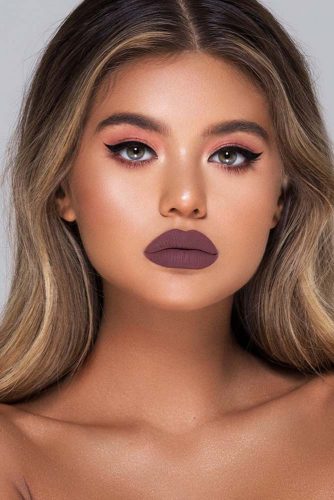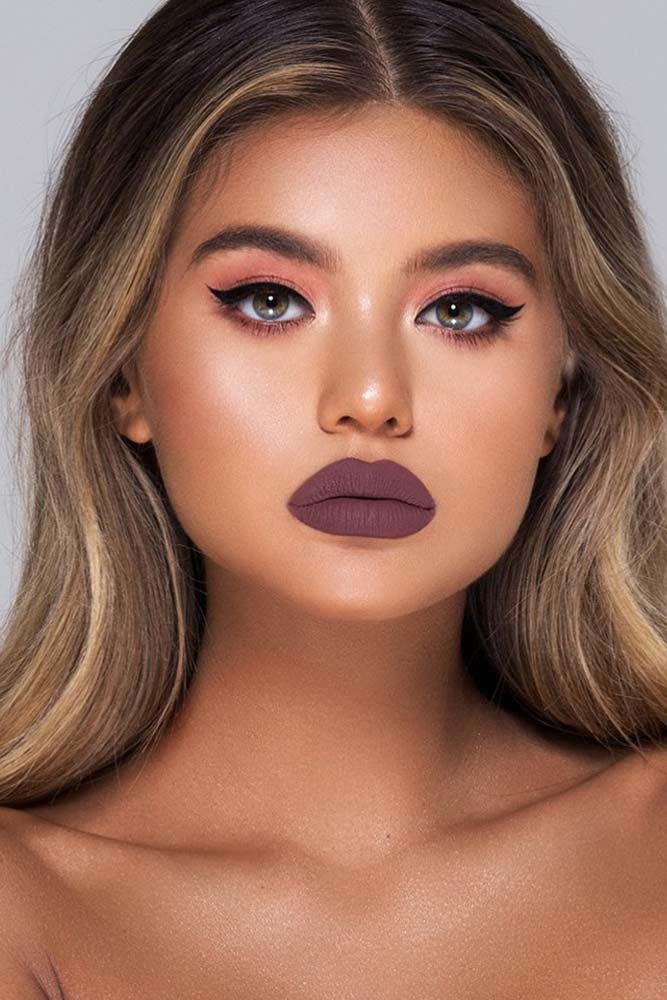 Priming is that one essential step that will help your skin look smooth and even that is why you should in no case forget about it when you are getting ready for a photo shoot. To tell you the truth you do not need to skip this step even on an everyday occasion.
Contouring
Source: Bryce Covey Photography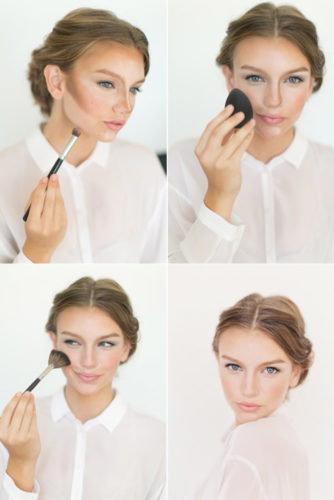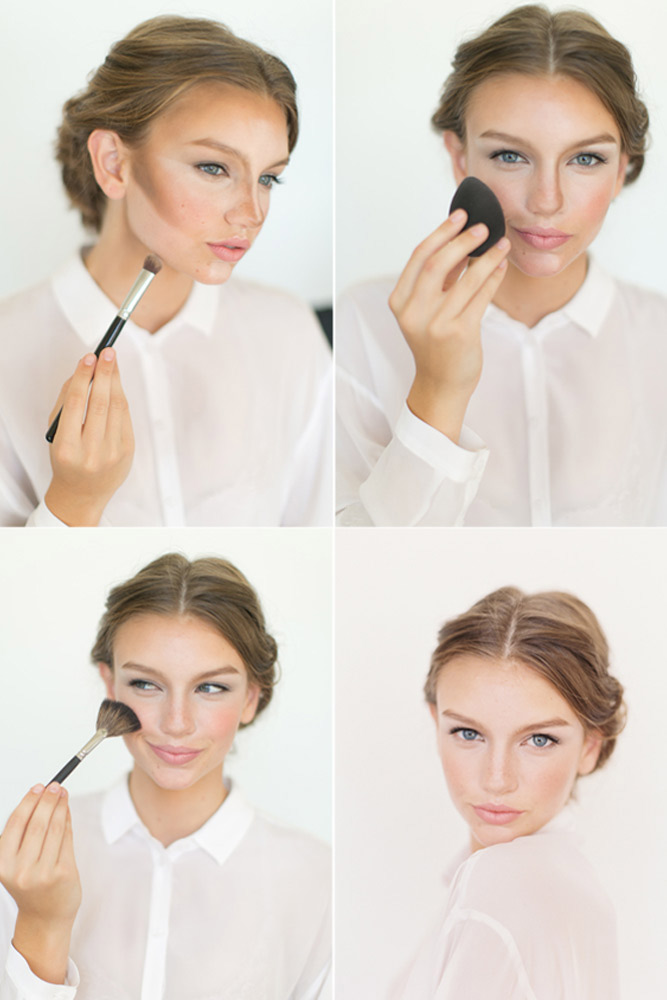 Best makeup tips for contouring would be to use a bronzer that is at least two shades darker than your natural skin tone and then add a highlighter to the areas, which are going to be lit. For example, you can add bronzer just below the cheekbones and chin to the sides of your nose and outer corners of the forehead. While with the help of a highlighter, you can add that necessary shine to your cheeks, bridge of the nose, top of your forehead and cupid's bow.
Yellow Tinted Powder
Source: Maryamnyc via Instagram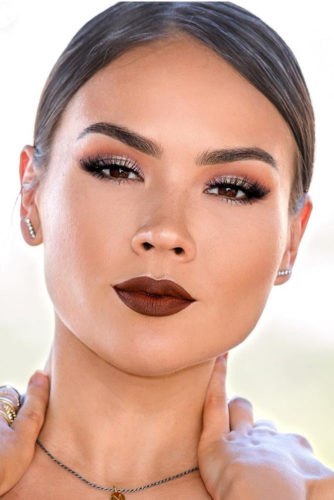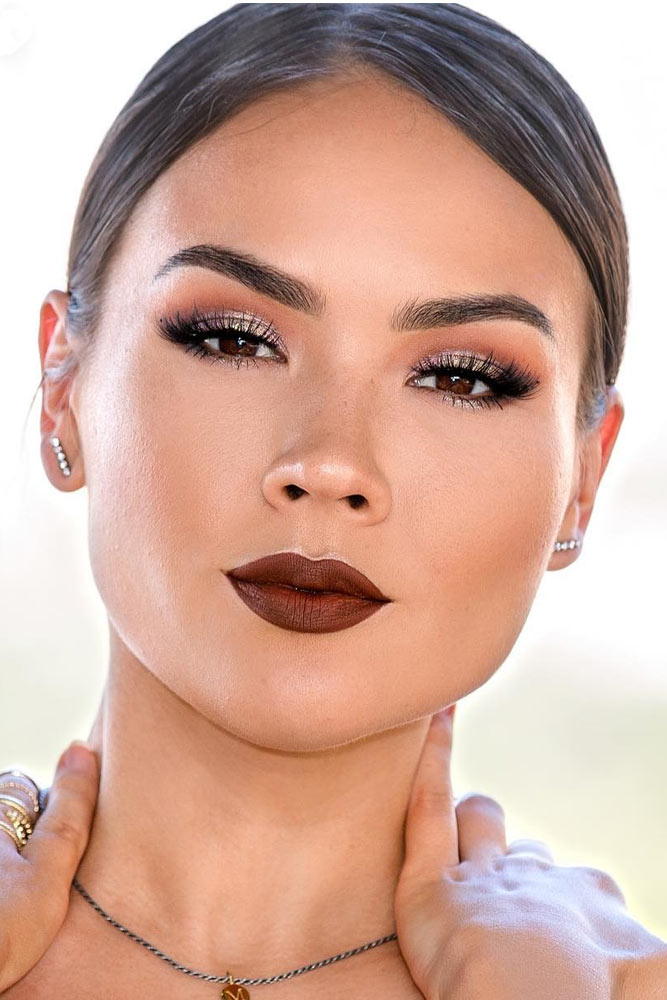 Apply yellow tinted powder to prevent having either shiny or washed out look in photos. Translucent and shimmery powders are good for other occasions, but not for a photo shoot.
Clear White Eyes
Source: jackieduncanphotography via Instagram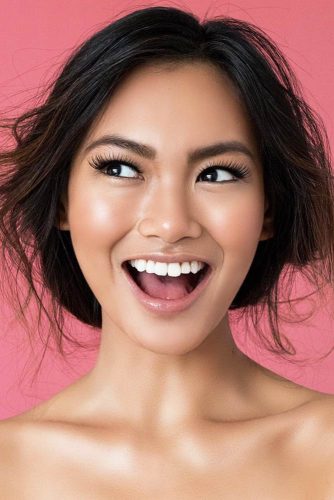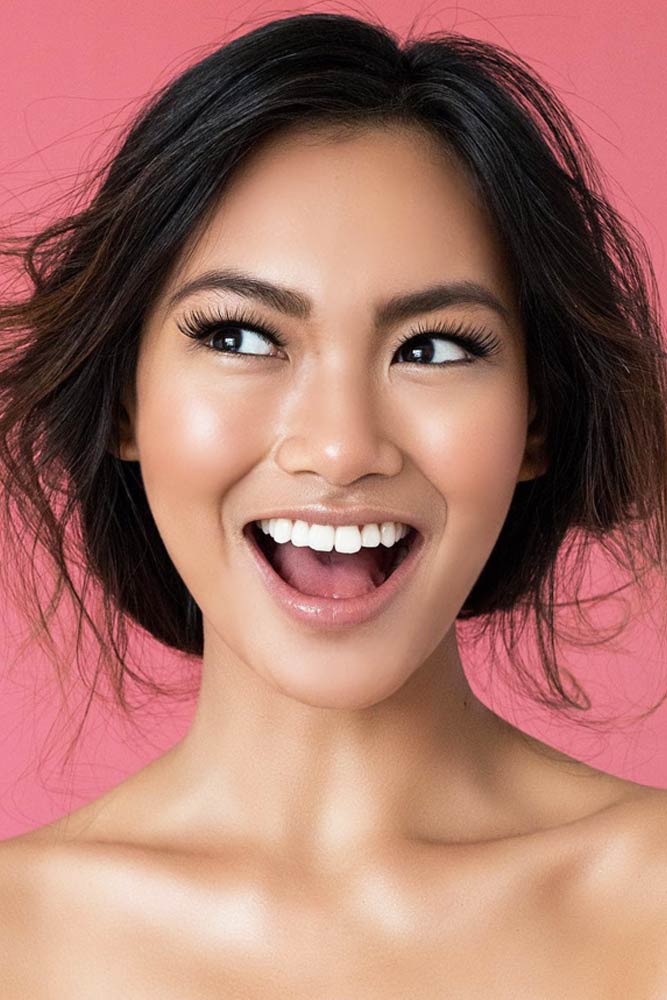 This may seem like a joke, but wrongly chosen powder can ruin your photo. The thing is that some mineral powders reflect the light that is exactly what you do not need when being photographed. That is why translucent or yellow tinted powder is your best option.
Matte
Source: Klaudiabadura via Instagram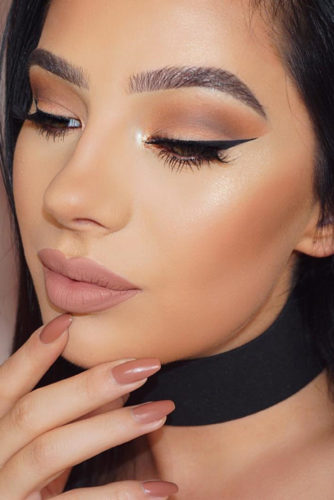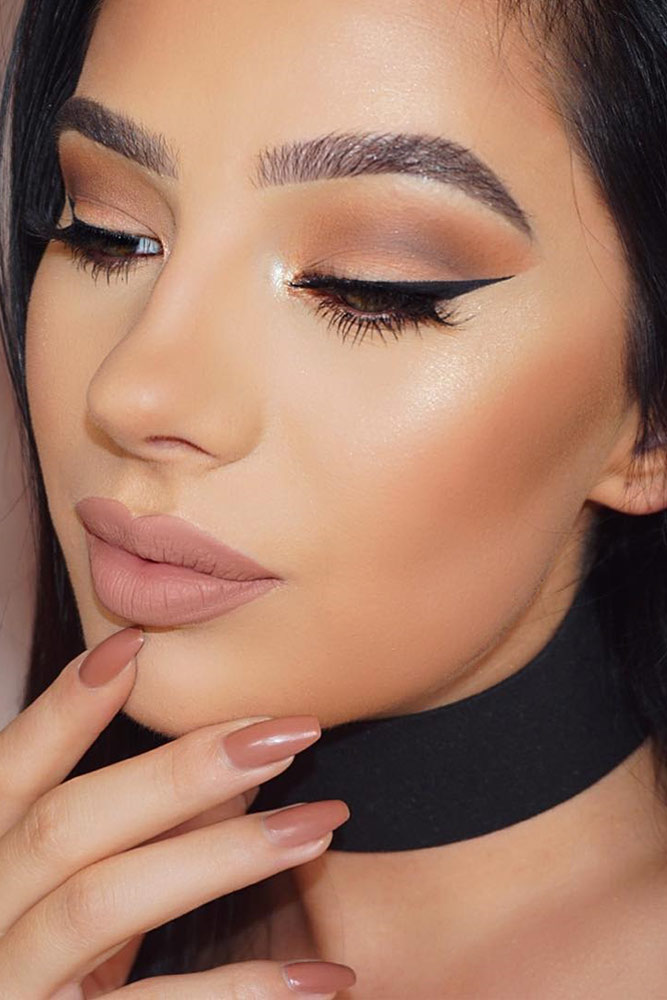 Dewy look may appear sexy but not when it is too much. In case you are wondering how to put on makeup so that there is no extra dewiness – the answer is simple. All that you need to do is to keep your T-zone matte. Use your fav powder to achieve the effect but make sure that you do not go over the edge with it!
Set It
Source: Hanadiaboultief via Instagram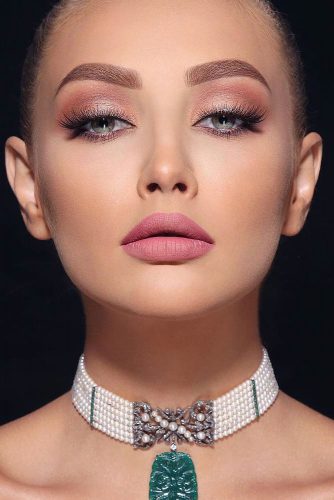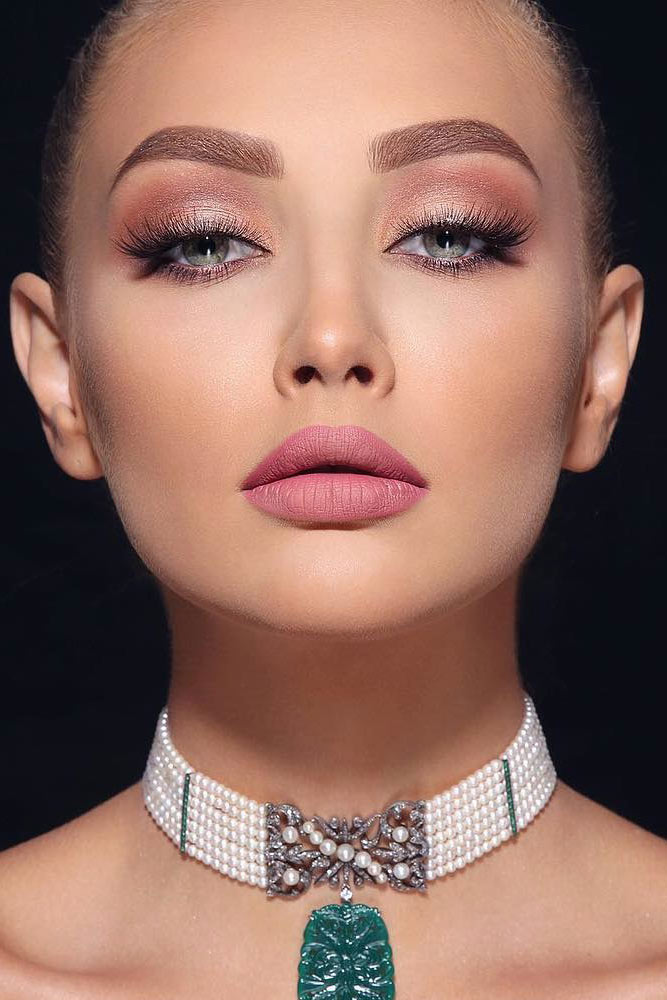 There are some makeup artist tips that may seem pretty obvious, but that does not mean they are ineffective. Setting up spray is that one thing that will you go through the day without any worries that your makeup may be ruined. However, the superfine powder can deal with the task equally effective!
Shimer, Shine And Check!
Source: christinasikalias via Instagram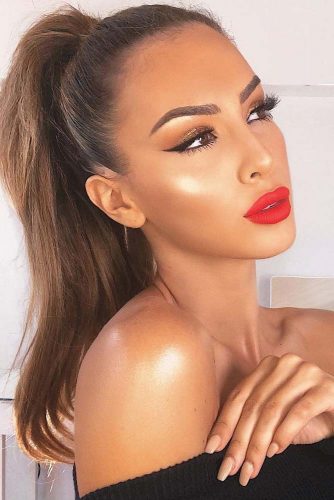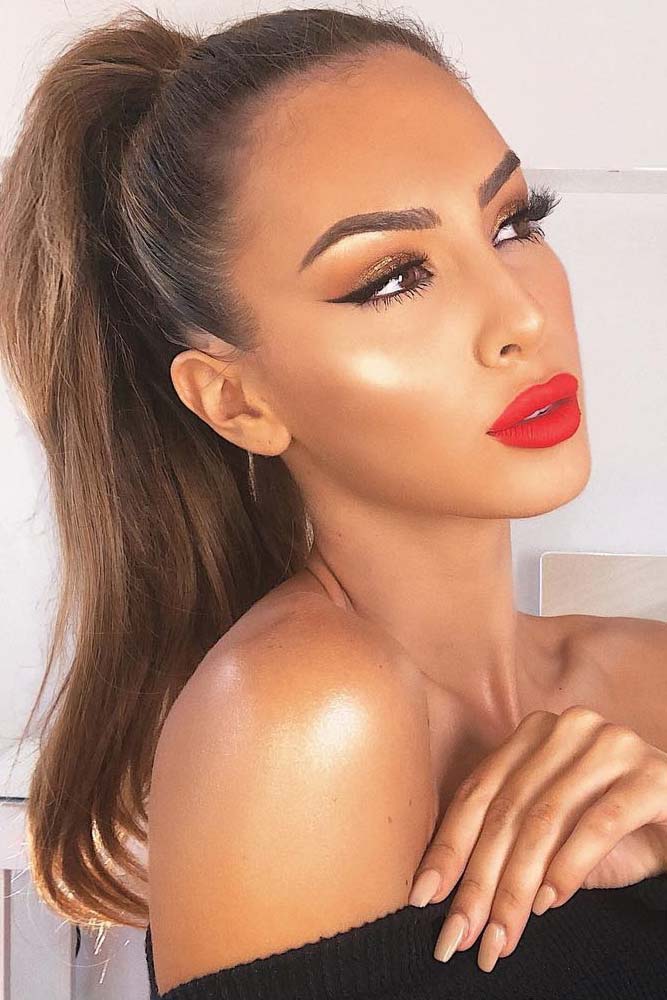 Apply loose finishing powder beneath the neck. This area looks sexy when highlighted. When your makeup is done, it is advisable to take several practice shots. Sometimes the makeup looks different in pictures, so you have to check it out. Then find the best angles and go for it!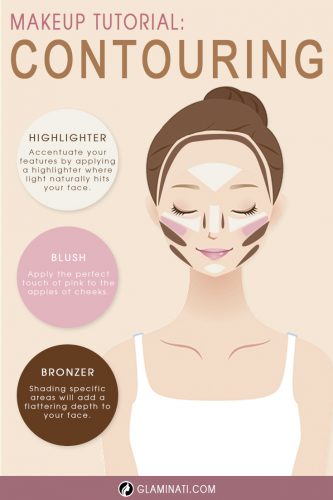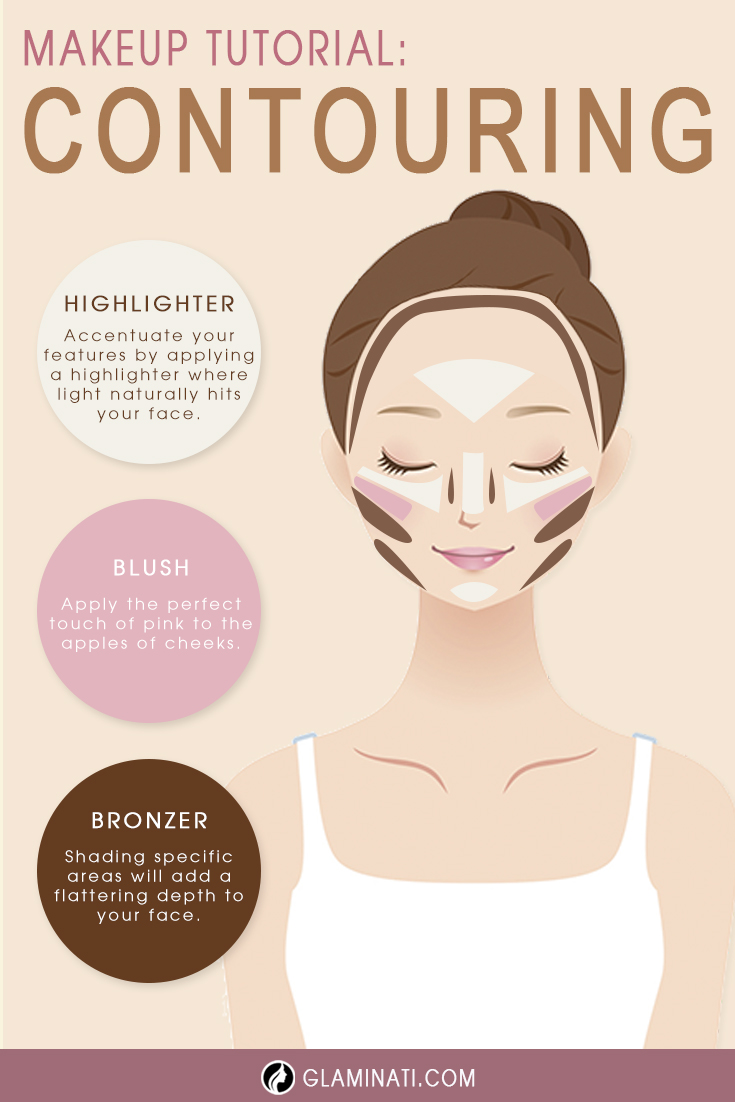 FAQ: Makeup Tips
How do you prepare your face for photos?
Prep your face by moisturizing, applying SPF and priming it.
Choose the lightest coverage foundation which matches you perfectly and apply lightly with a damp beauty blender.
Use matte concealer to cover blemishes and illuminating concealer for dark circles under the eyes.
Apply setting powder only to the areas that need it: like around the eyes or forehead. Gently press down the powder, don't drag the brush up and down.
How to add dimension to your face?
Face might look flat in pictures because the light washes you out. That is why you should never slip contour and blush.
Choose matte bronzer that is only a few shades darker than your skin tone. Using an angled contour brush, put it in a
little gap under your cheekbone and brushing it in.
Use matte natural-looking blush.
How to make sure if your makeup is photo ready?
Your makeup looks natural and your face doesn't look flat.
Eye shadow is blended out properly. Harsh lines make you look older. Go back and forth with a fluffy brush with no color on it for a seamless transition. Avoid glittery makeup, you can use a bit of shimmering eyeshadow instead.
After you done, look closely in a mirror and make sure you don't have any lumps of mascara or cakey foundation.
Was this article helpful?