Halloween makeup is so much fun. You have so much room for creating unique sexy and/or scary Halloween looks. From horror makeup to cute and fun looks, there are hundreds of fun makeup designs for Halloween.
Cat makeup is always popular on Halloween, for those who want a more seductive look, a sexy kitten is always a good choice. Or you could go for a more innocent and playful look. And don't forget the black bodysuit, lacy black tights and, of course, your kitty ears and tail!
Another look that is becoming increasingly popular is sugar skull makeup. As it started with Día de Muertos, (Day of the Dead), it has become a very trendy look for Halloween.
Cat's Mask Makeup Idea To Look Perfect This Halloween

Source: makeupby_rubina via Instagram
This cat's mask makeup look is super sexy and flirty. We love the thick lashes and sparkly black mask and lipstick. Take the sexy kitten look to new heights with this enticing look.
Pearl Sugar Skull Makeup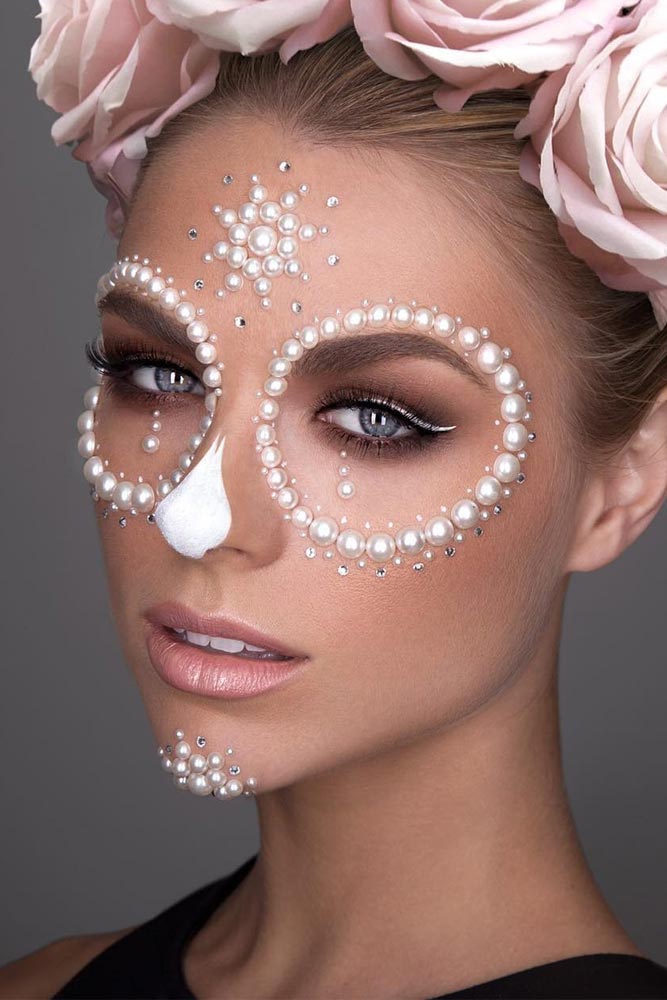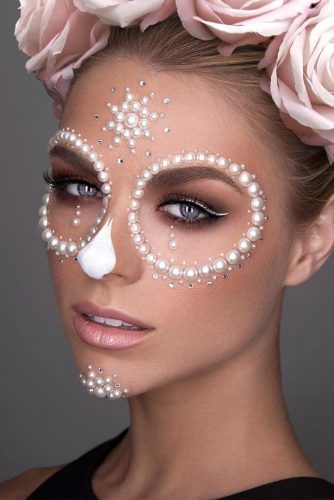 Source: jordanliberty via Instagram
This take on sugar skull art is very feminine and stylish. The pretty pearls give it a feminine mystique. The rose crown is glamorous and chic for a look that's perfect for a Halloween masquerade ball.
Werewolf Smokey Eye Makeup Idea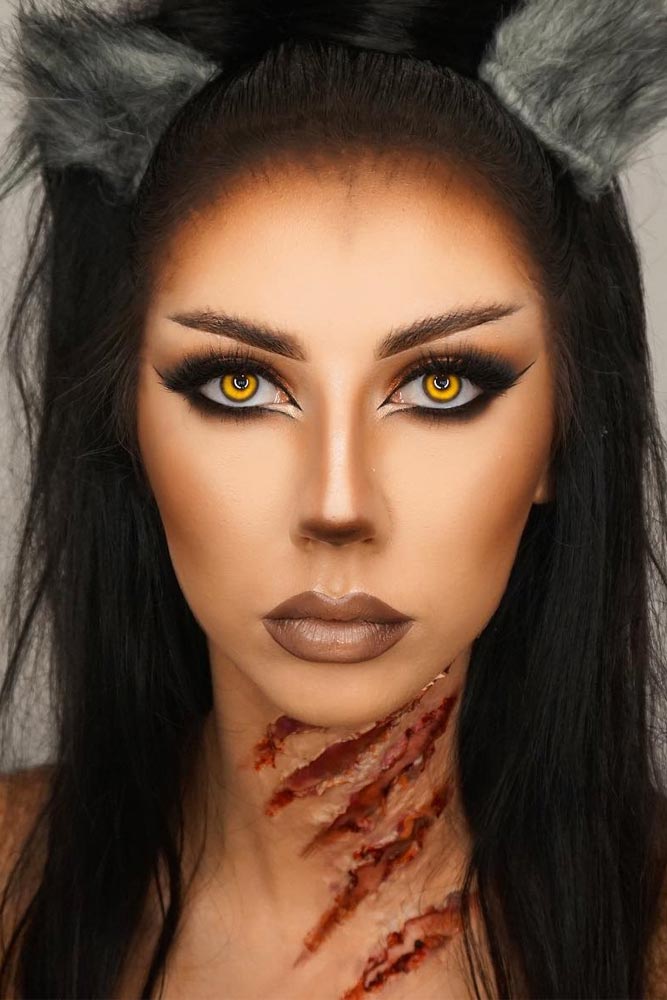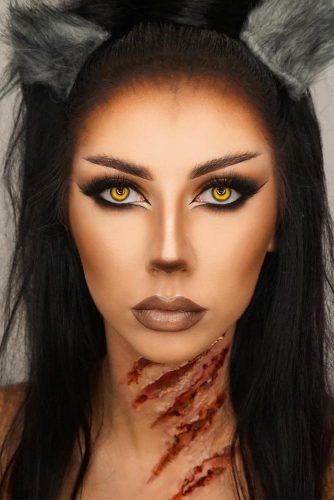 Source: bella__makeup via Instagram
If you want makeup that's both sexy and fierce, this werewolf look is perfect. The facial makeup isn't too complicated but the bloody claw marks on the neck make this look ferocious and unpredictable. The colored contacts and a smokey eye effect will drive men wild.
Simple Wonder Woman Makeup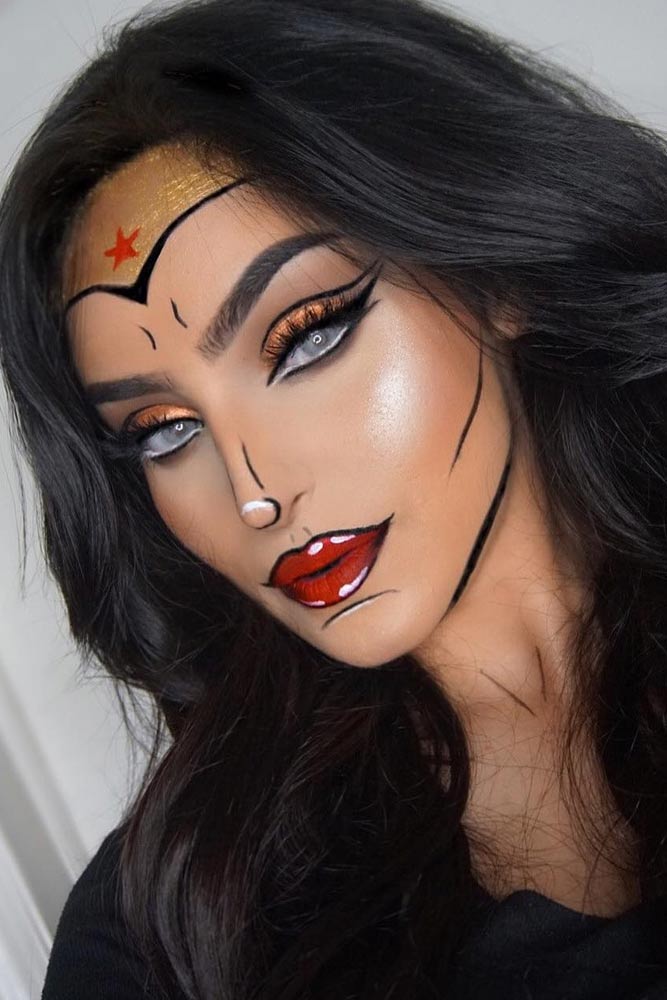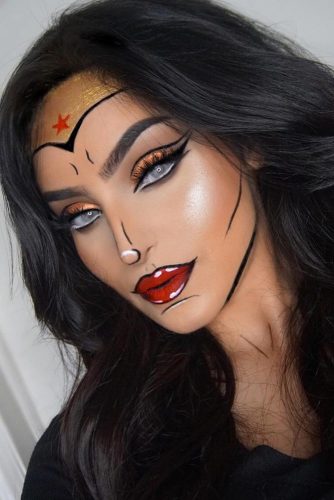 Source: rahmanbeauty via Instagram
Wonder Woman has been a role model for women of all ages for years. The recent Hollywood blockbuster hit has only made this iconic superhero more popular than ever. This sexy comic book version of the Wonder Woman look will show that you are a strong, sexy, and independent woman.
Fortune Teller Look For Halloween Makeup Ideas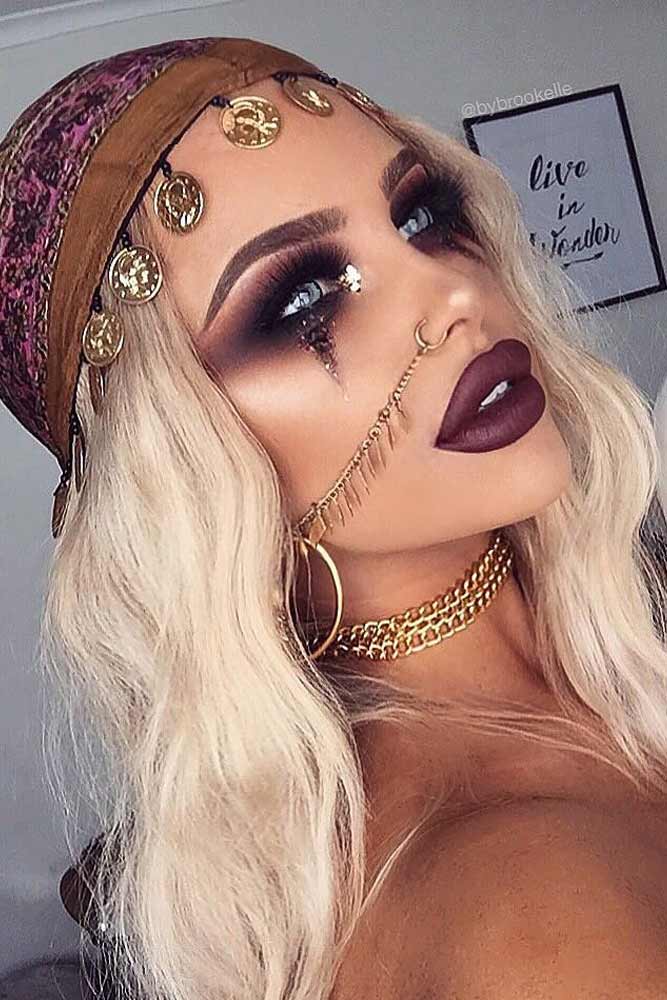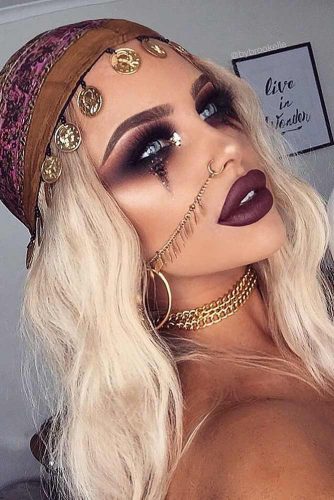 Source: bybrookelle via Instagram
This look is so sensual and mystical. The dark colors give this retro gypsy look a more modern vibe.
Skull Candy Halloween Face Makeup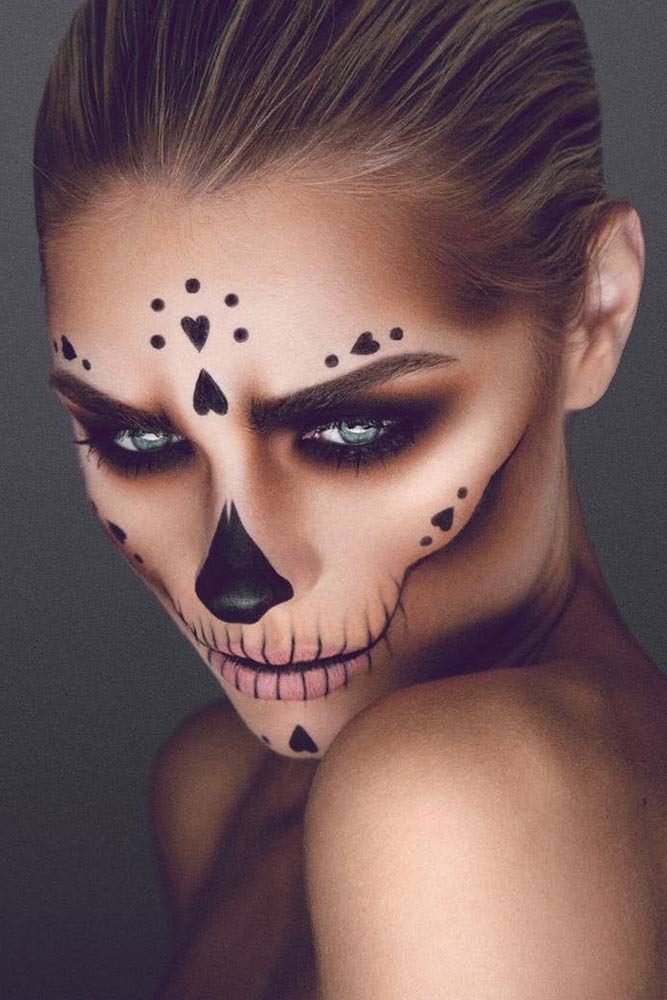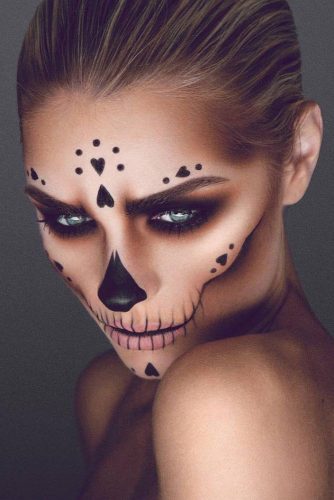 Source: jordanliberty via Instagram
If you want a look that's mysterious with a bit of a darker edge, this skull makeup look is both dark and alluring. This sexy take on skeleton makeup is daring and flirty.
Snake Girl Pretty Makeup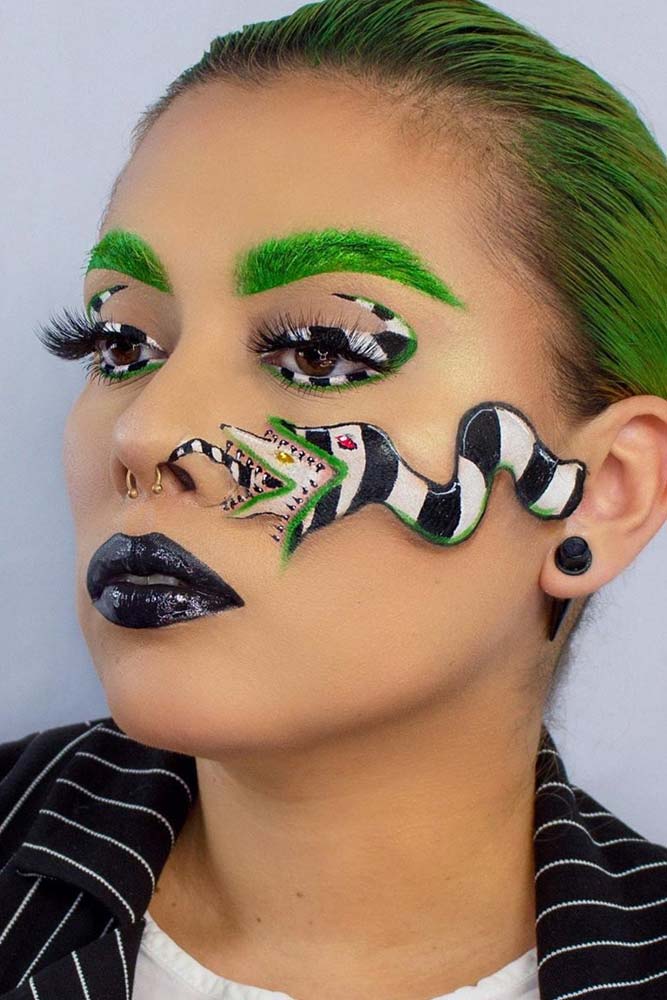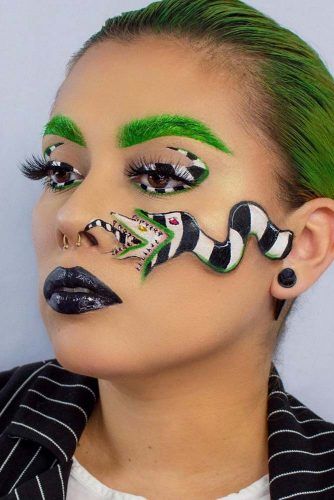 Source: sandyhirales via Instagram
This snake makeup manages to capture both a look of innocence and playfulness at the same time. Let him notice your wild side with this sexual makeup look.
Half-Skull Easy Halloween Makeup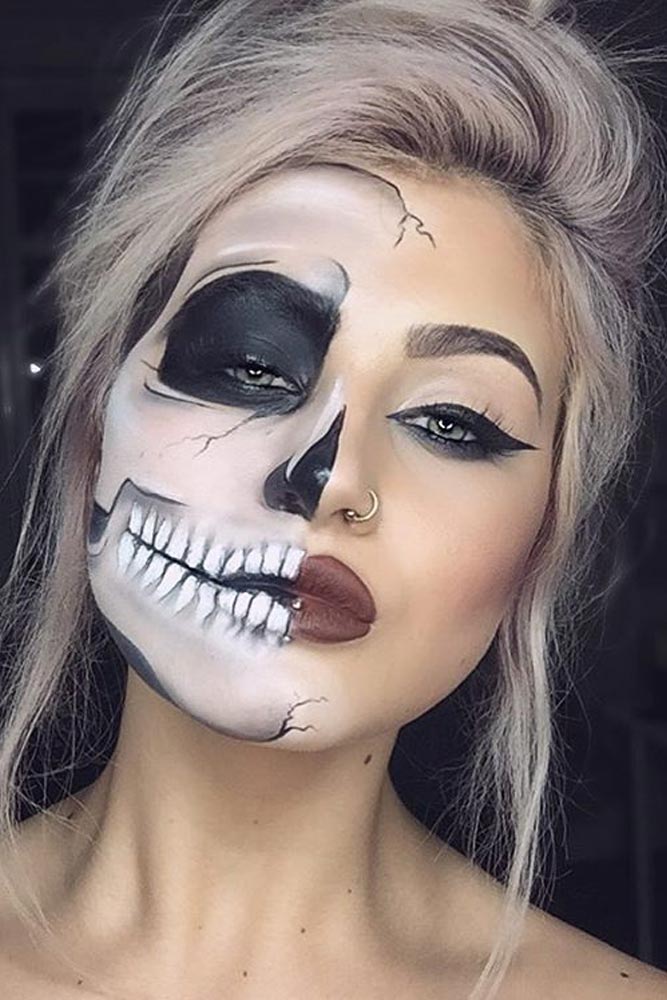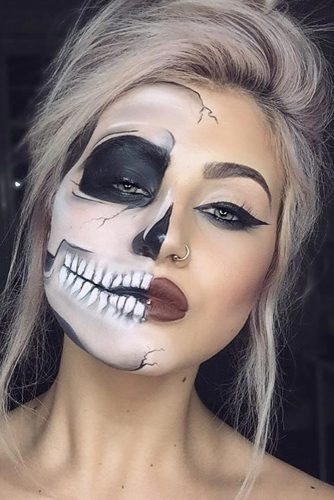 Source: jamiegenevieve via Instagram
Torn between a soft and feminine look and a more daunting one? This half-and-half glam/creepy skeleton look will reveal both your dark and soft sides to leave 'em guessing.
Spider-Man Inspired Halloween Makeup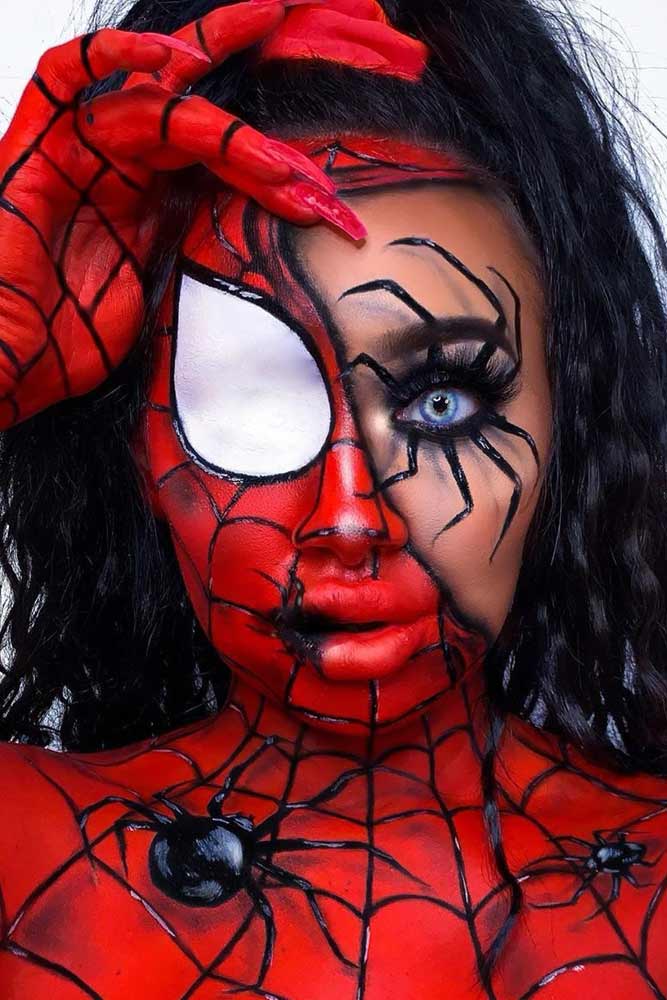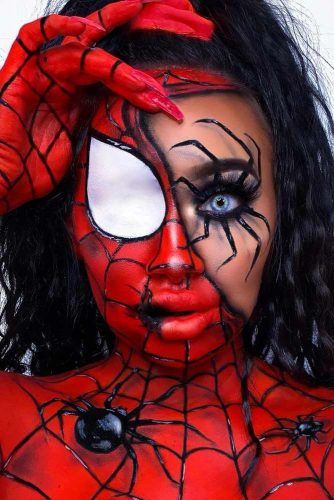 Source: makeupby_tashxx via Instagram
Save yourself the cost of a Halloween mask with this sexy fem Spiderman design. Capture another superhero icon with this trendy Spiderman look that will get his Spidey senses to go wild!
Skeleton Makeup Look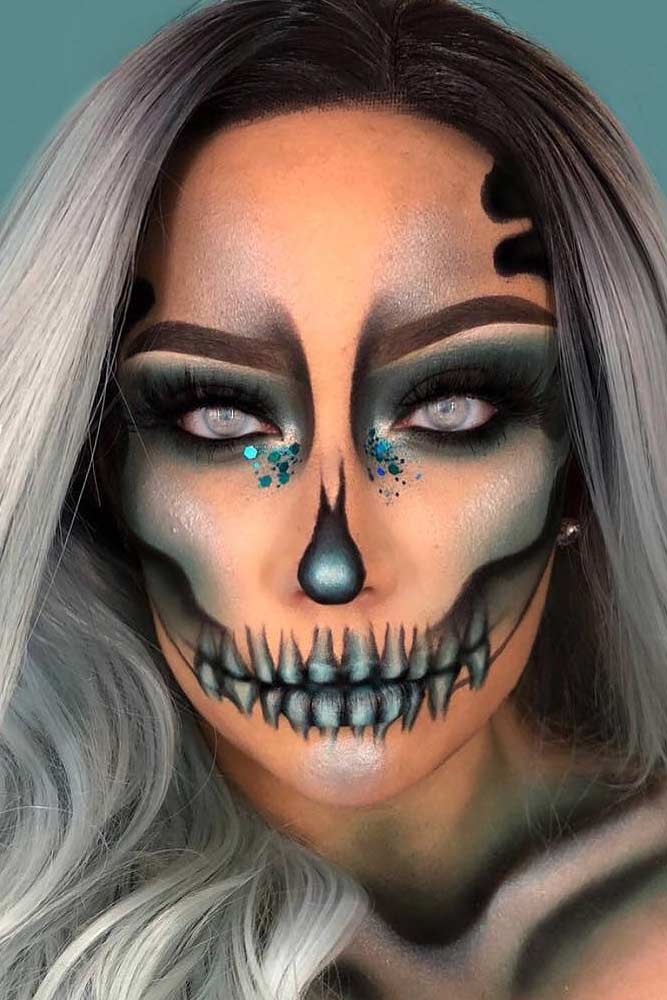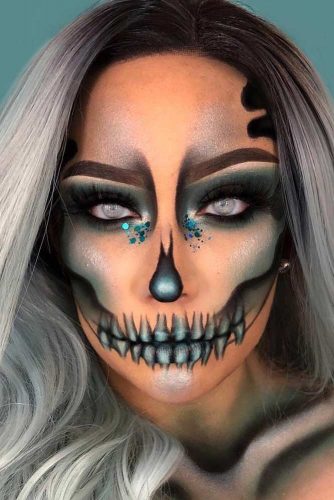 Source: thebeautybybella via Instagram
If you want to embrace the darkness within, this skeletal facial art is dark and daring. The unicorn face glitter gives it a bit of a sensual vibe but the stitched lips take the creepy vibe to the max.
Leopard Fairy Makeup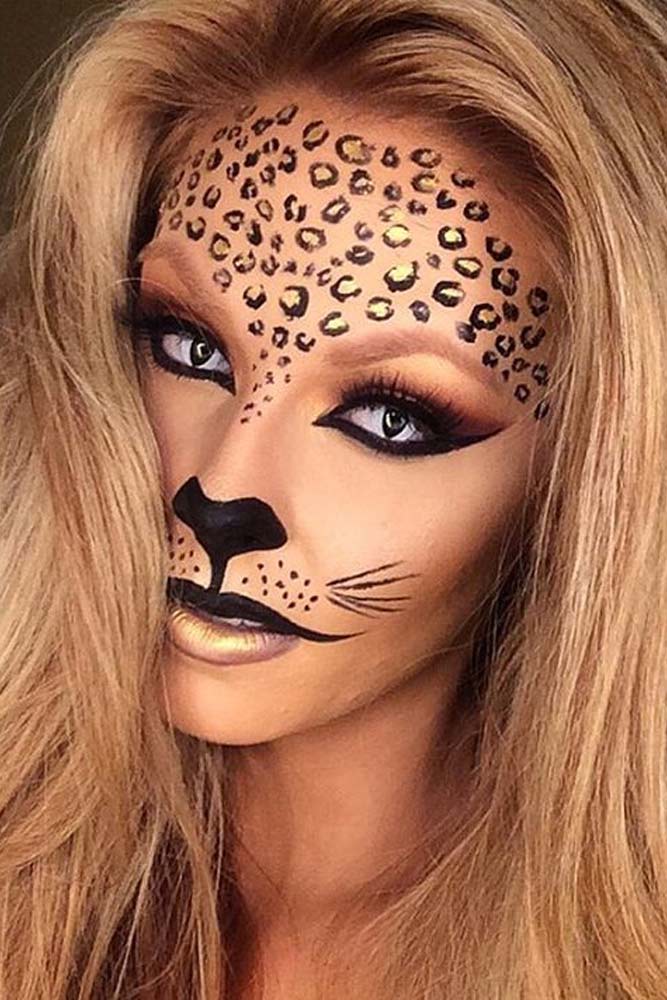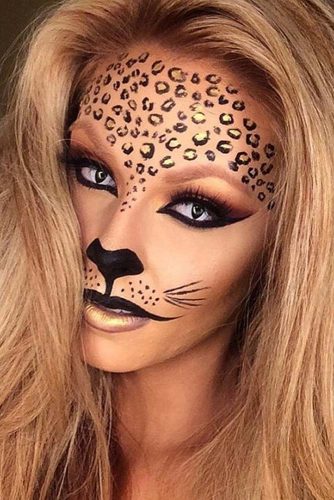 Source: jadedeacon via Instagram
This fairy leopard look is super sensual and ultra-glamorous. Show him you mean business both in the sheets and out in the streets with this sexy look.
Ice Queen Frozen Makeup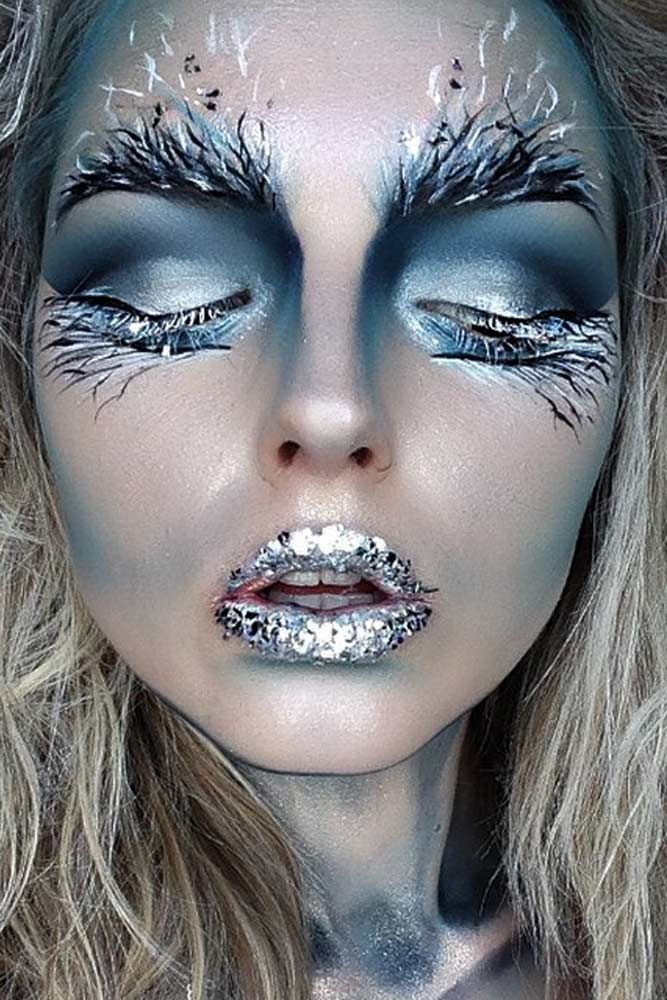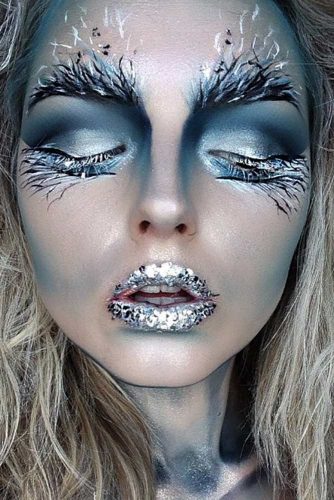 Source: maisyreisermakeup via Instagram
Kick Elsa to the curb with this bad girl Frozen look. Show 'em who the real Queen is with this icy blue facial art.
Cat Face Makeup For Halloween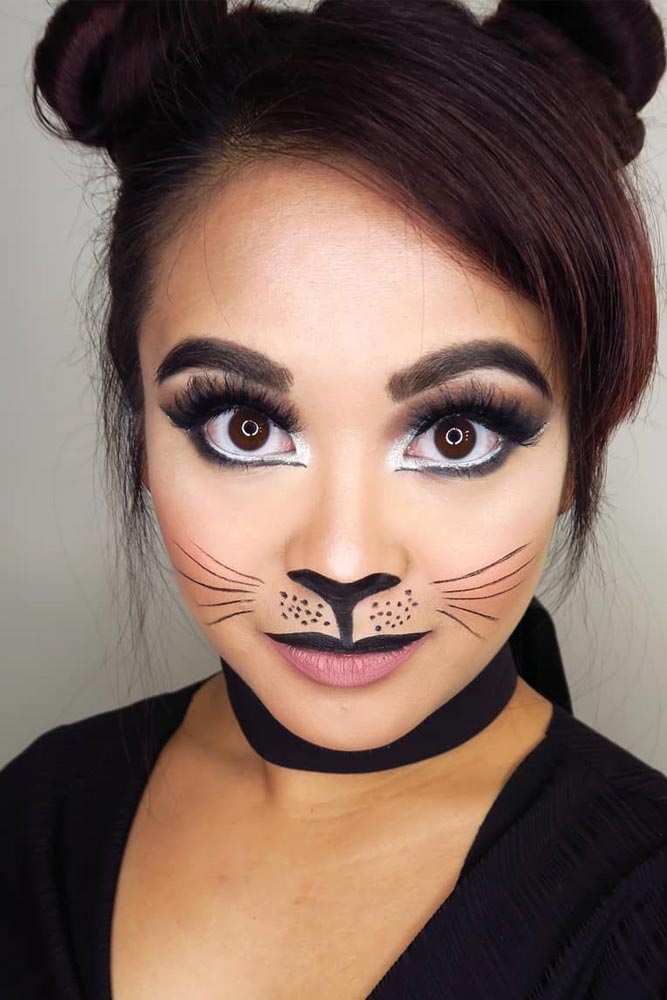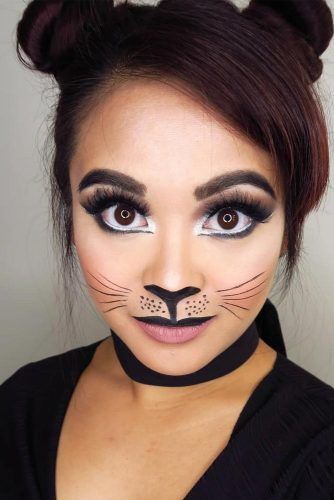 Source: lifeaskikay via Instagram
Take the classic cat look up a notch with this sexy face art. The golden contacts will give you a fierce look. Don't forget your sexy cat ears to complete the effect!
Cleopatra Makeup Look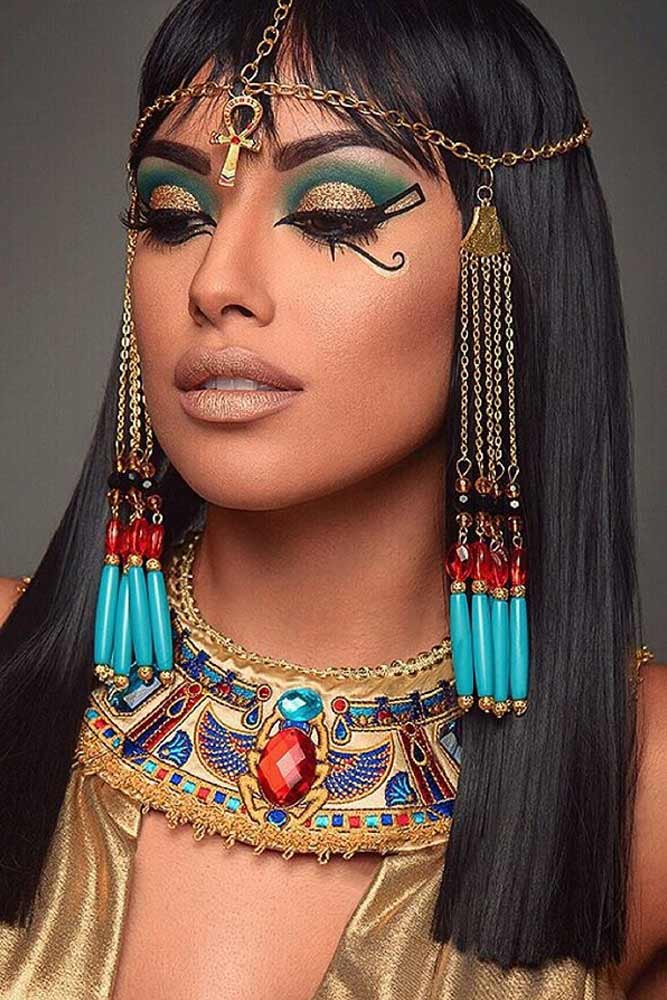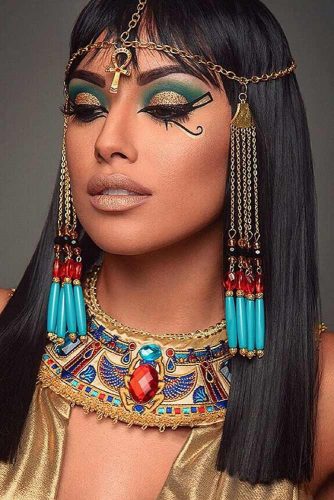 Source: zuleykasilver via Instagram
If you take your Halloween makeup art seriously, this look's for you! You'll be sure to win first place (and his heart) with this remake of the classic Cleopatra look.
Bride Of Frankenstein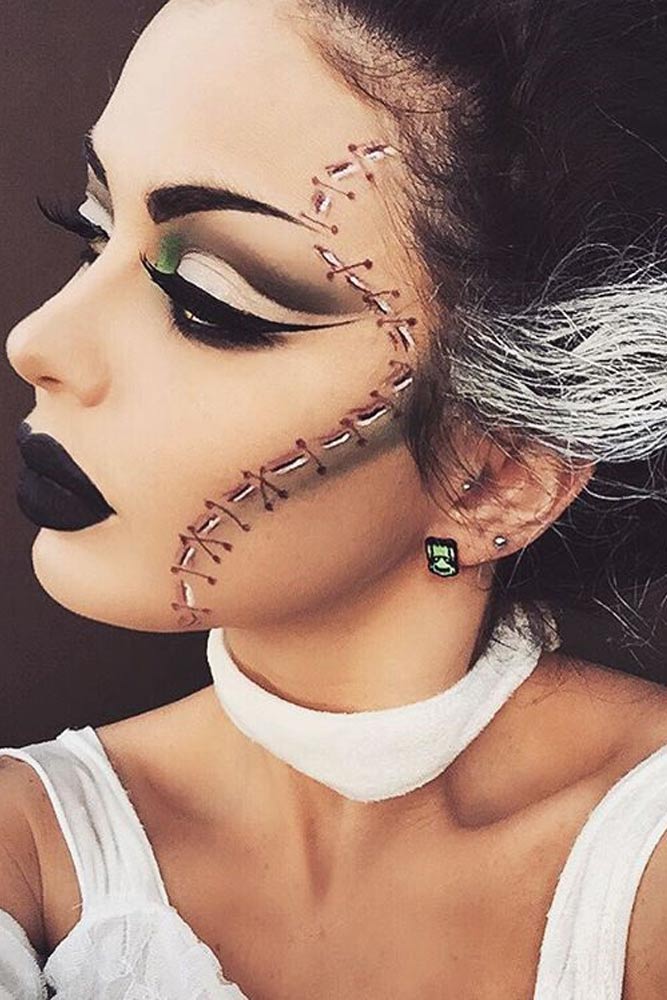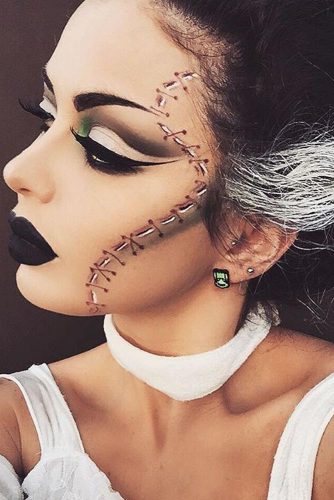 Source: emzeloid via Instagram
This take on the Bride of Frankenstein look is super sexy. If you want to go for a gory look that will still make him weak in the knees, this look hits the spot!
Social Media Face Makeup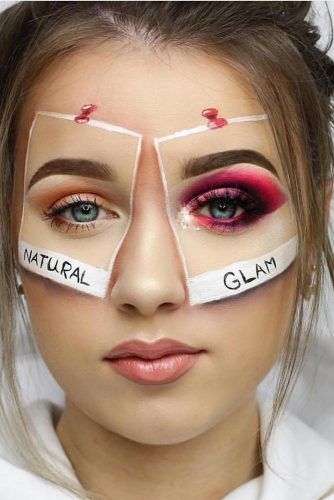 Source: sarinanexie via Instagram
It's all about social media these days, with the constant debate on their harmful effect on us. Why not show off your protest via your makeup for Halloween? This look is super dramatic.
Masks Play Makeup Idea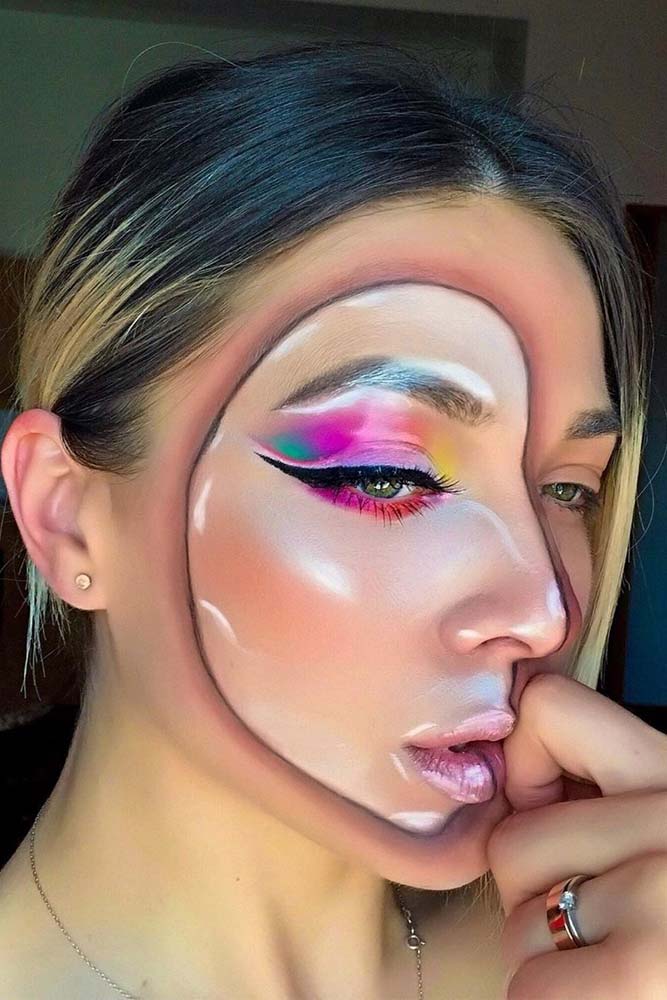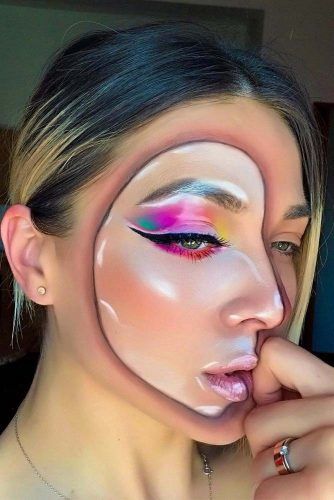 Source: annamakeup_artist via Instagram
That's a stunning makeup idea, don't you agree? This model's face looks as if she is wearing several masks while, in reality, the effect is achieved with the help of professional makeup.
Fantasy Cat Face Makeup Look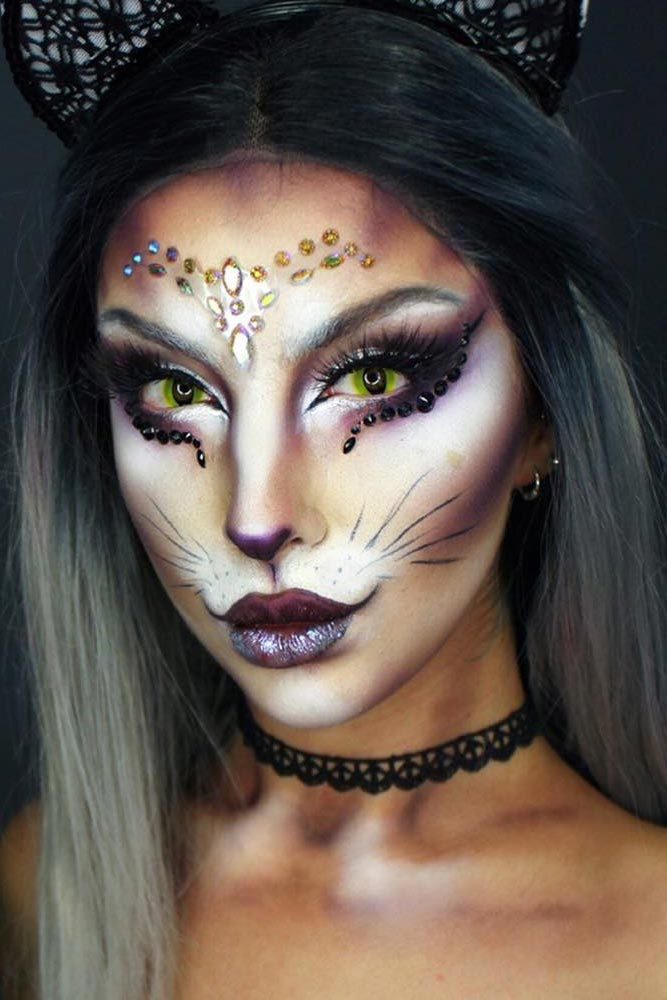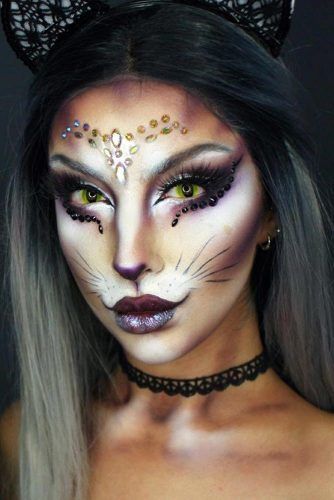 Source: ellie35x via Instagram
Are you going to be a kind of a wild cat this Halloween? Cat makeup looks are among the most popular among women of all ages. Probably it's because we all have a cat trapped inside our souls.
Stitched Doll Make Up Idea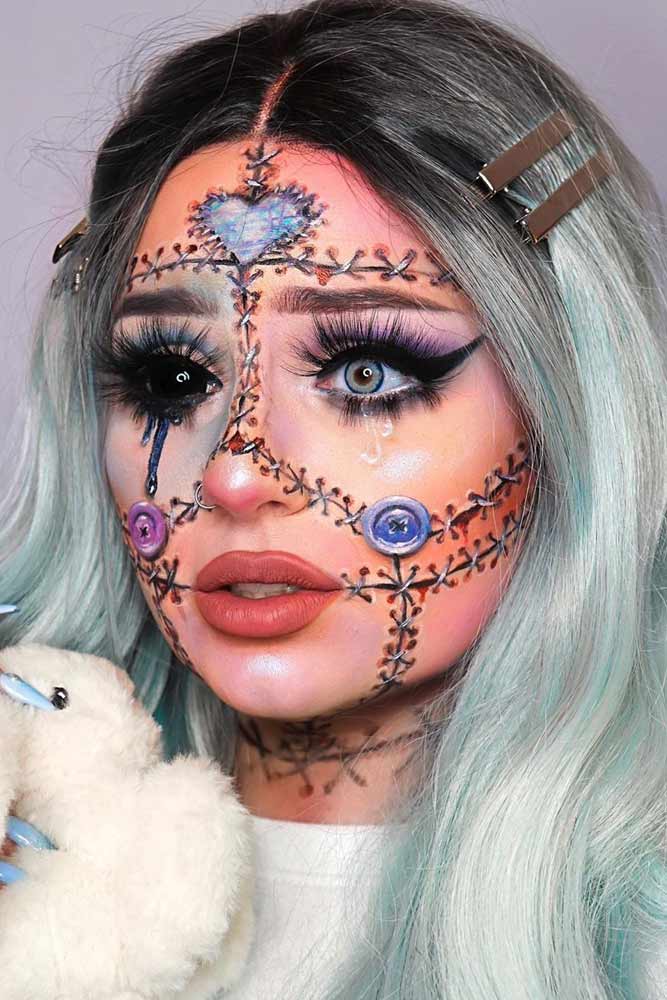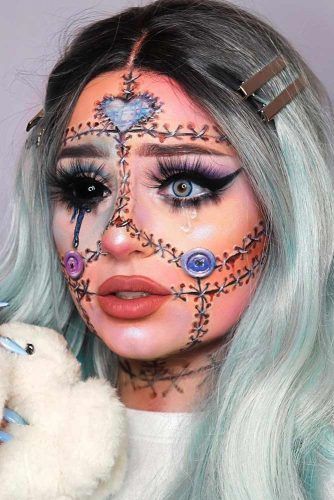 Source: sarinanexie via Instagram
"What's that?" – if you want everyone around you asking that question, – go for a stitched makeup idea. It might take some time to achieve such a look, but it's definitely worth the efforts. A proper hairstyle and clothes will add some mystery to the overall image.
Bloody Red Riding Hood Makeup Idea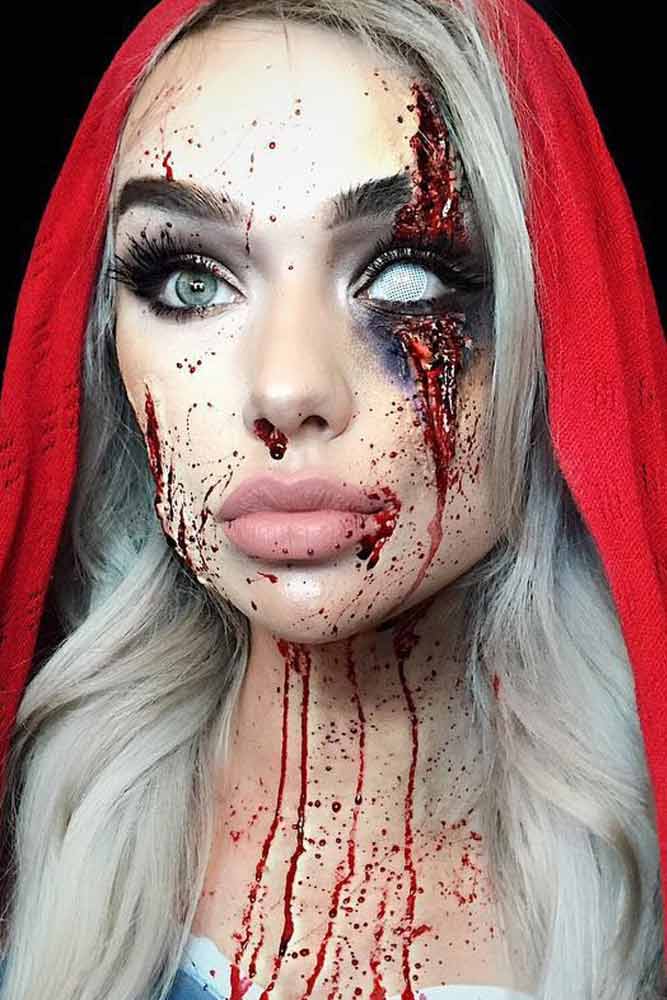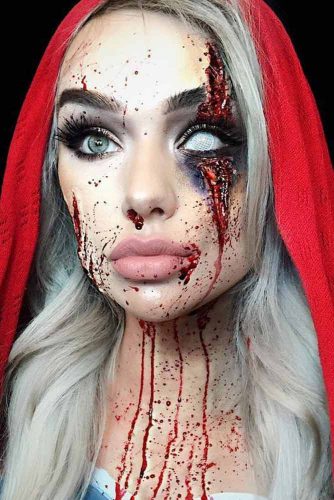 Source: typical_white_girl_sfx via Instagram
Red Riding Hood is a character that everyone is familiar with. However, we suggest to your attention a completely new interpretation of the image. With such a makeup, you will be the center of attention no matter where you go!
Creepy Black And White Princess Makeup Look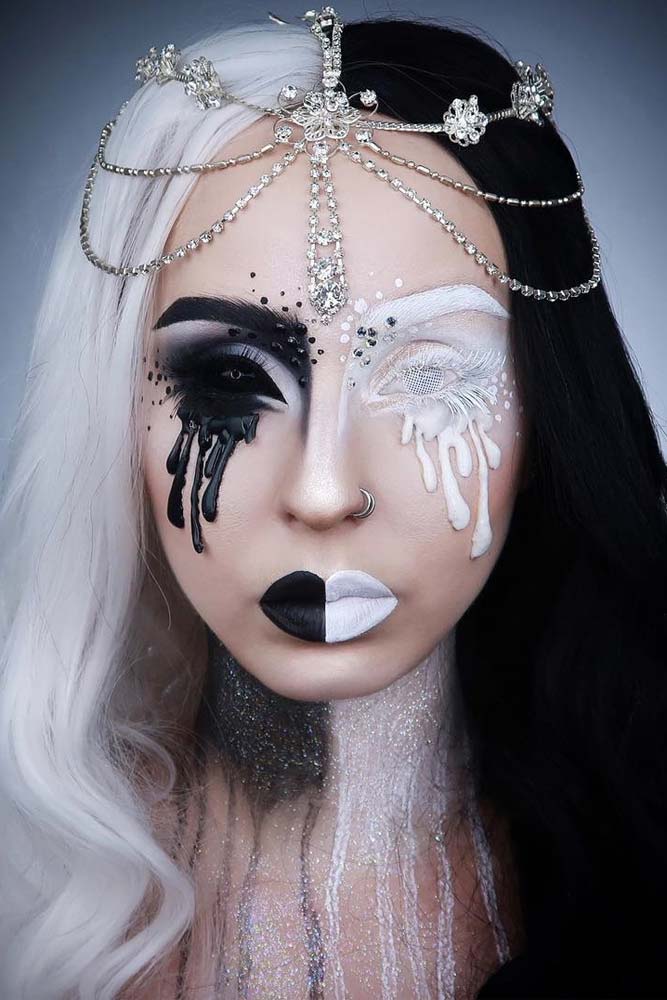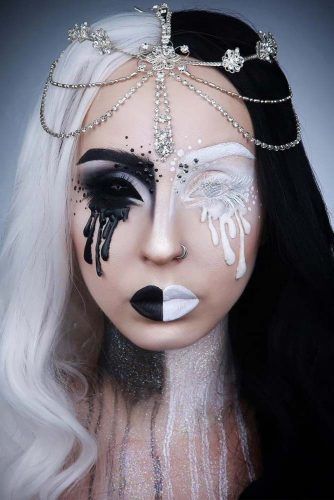 Source: marioncameleon via Instagram
Every girl dreams about becoming a princess, but we know how to take the matter further. A real black queen is a fitting image for those of you who like to rule and stand out! Try it out, and it will be Halloween to remember!
Dorian Gray Creepy Makeup Idea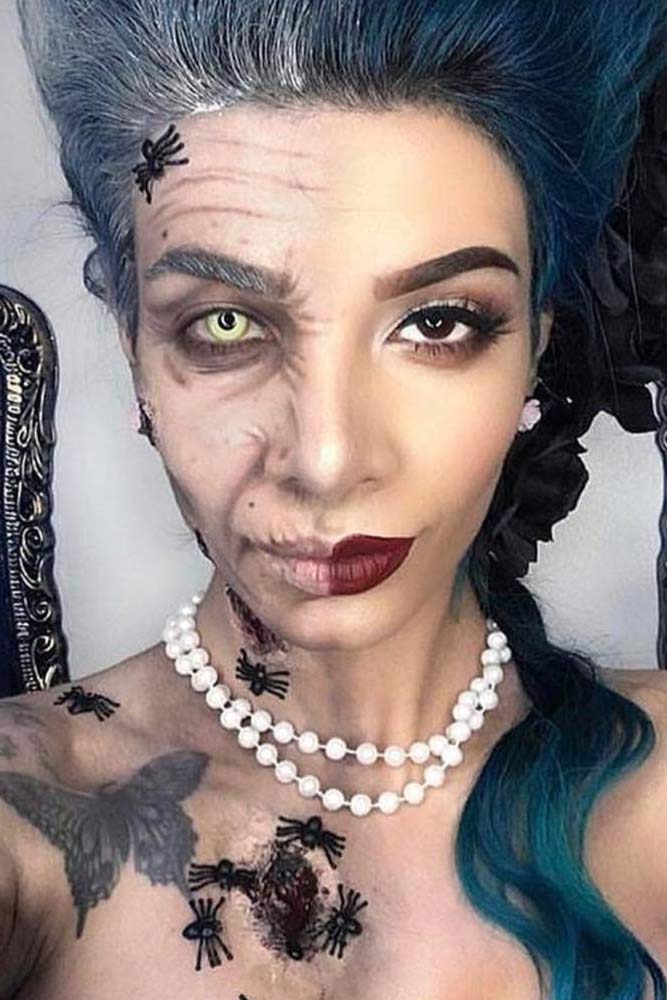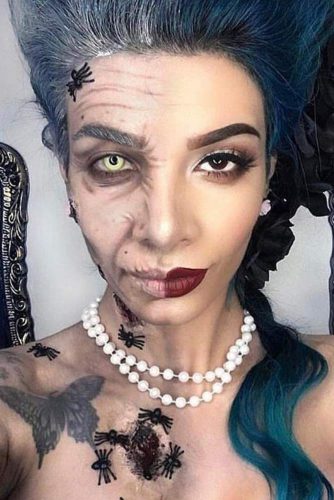 Source: lilmoonchildd via Instagram
We all know the story of Dorian Gray but rarely do we think of putting it back to life, don't we? That is why we suggest to your attention this horrifyingly beautiful look to try out and replicate.
Twisted Nurse Makeup Idea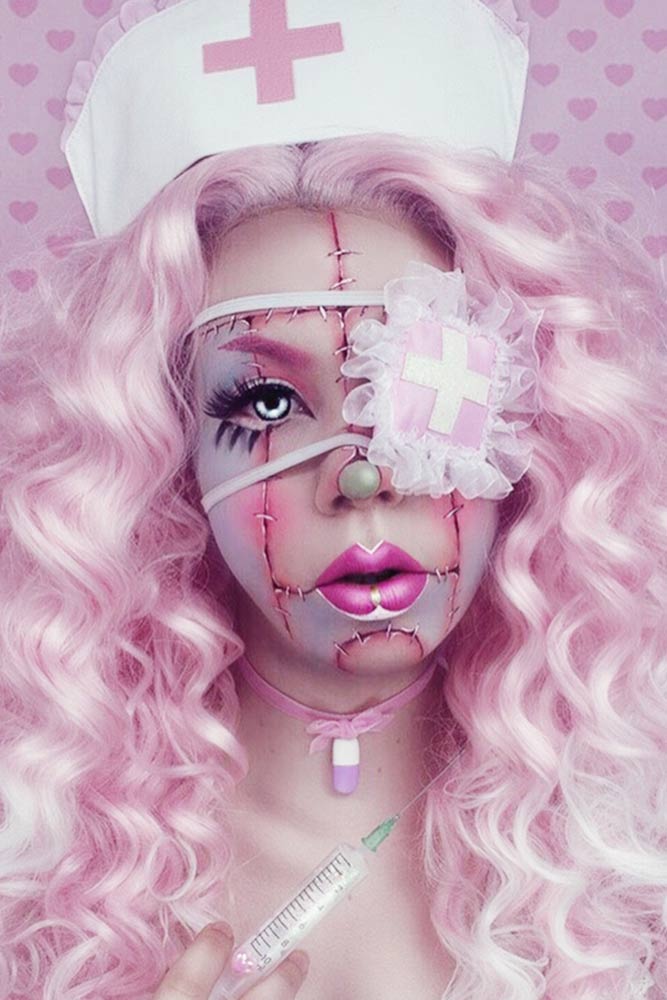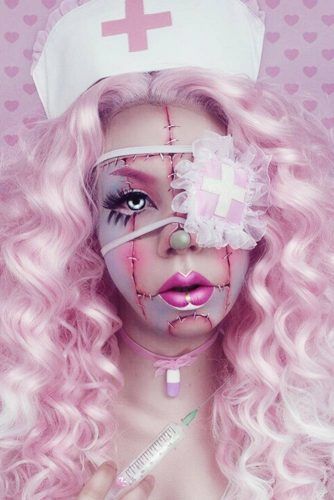 Source: twiggybraindead via Instagram
Most of us think that nurses are good, and sassy nurses are most commonly used as an inspirational image when the Halloween season is coming. However, our version of a nurse image is totally twisted and scary – are you sure, you will be able to deal with this share of terror?
Demon And Pumpkin Makeup Idea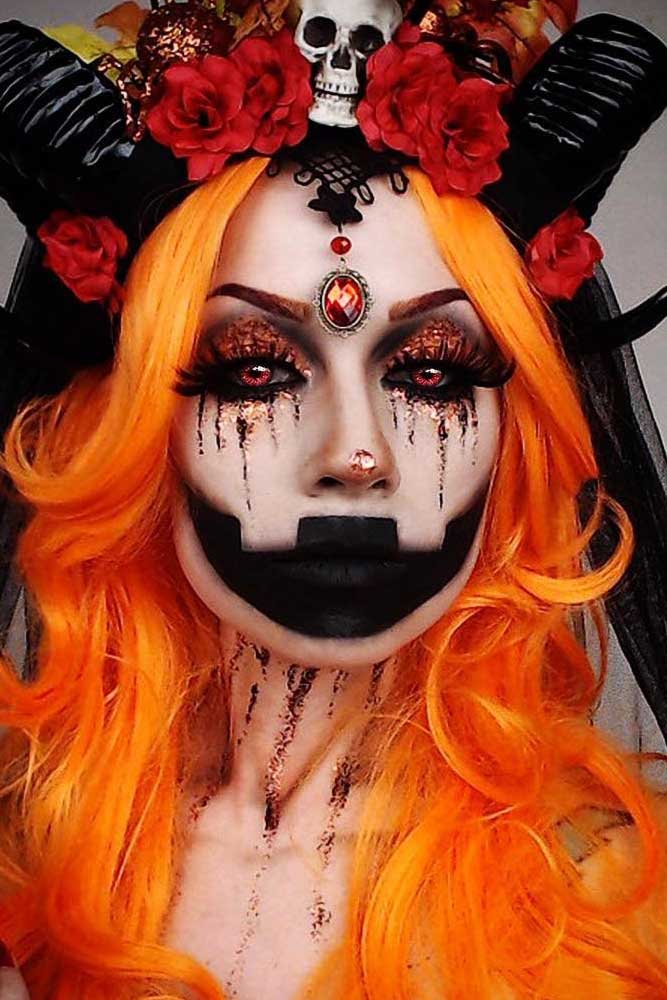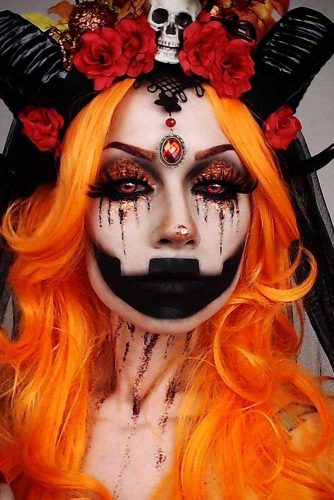 Source: thetrashmask via Instagram
Demons and pumpkins are the usual attributes of Halloween that is why combining the two to create a party image is a worthy idea. In case you are interested in an outcome – see for yourself!
3D Spider Face Print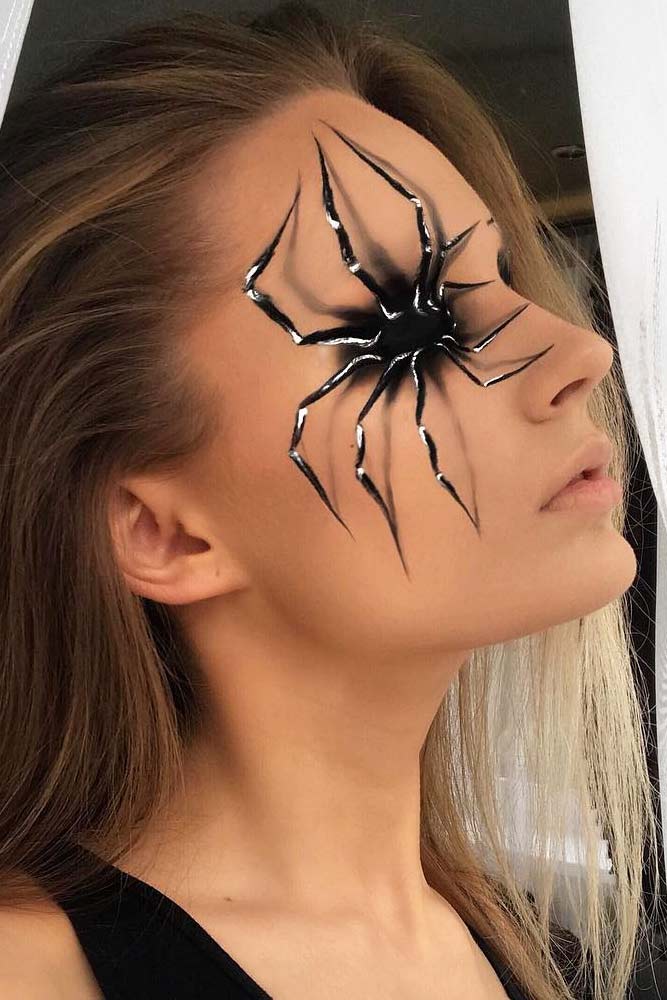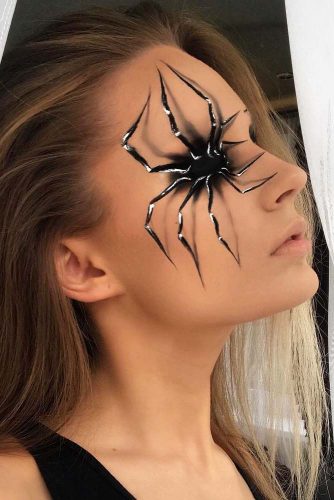 Source: melllani_ via Instagram
Do you want a really cool Halloween makeup idea? Go for the spider makeup look that will empress everybody with its dreadful realism. This gigantic spider that is crawling over your face will make people just freeze with both fear and amazement. Yet, the other half of your face can give less scary vibes. Opt for something bold and dramatic, such as classic black smokey eye makeup.
Sliced Halloween Makeup Idea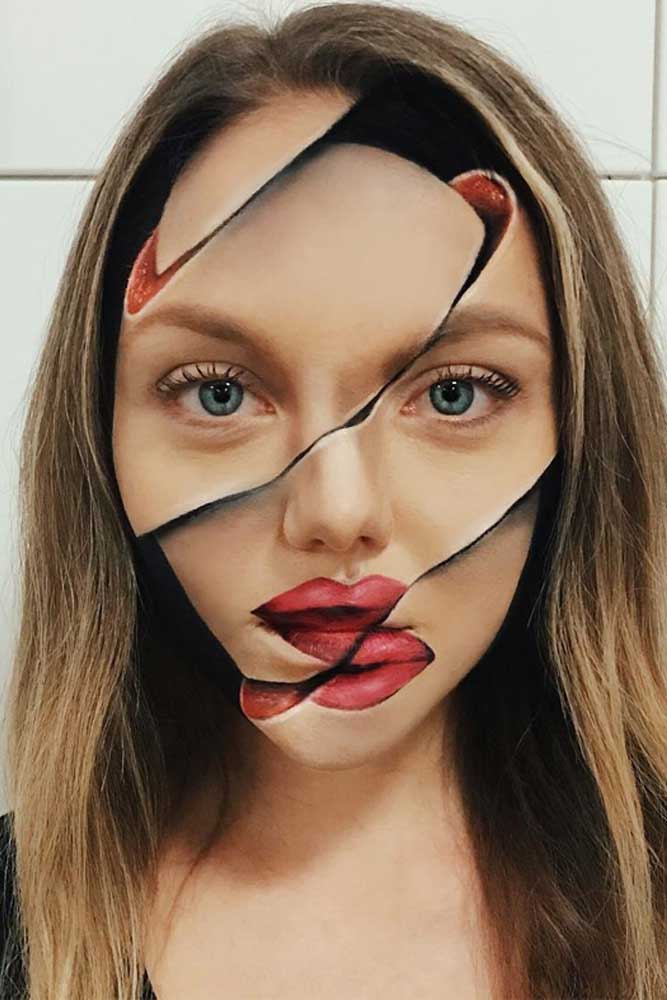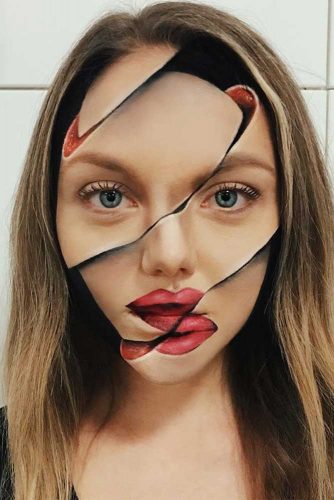 Source: mimles via Instagram
The sliced face makeup can literally blow the mind of anybody who sees it. The illusion it creates makes you hesitate whether it is really just makeup or the Texas Chainsaw Massacre is not that much of a movie actually. Of course, to flaunt such makeup Halloween is a perfect if not the only occasion. However, despite the terrifying look, it still allows you to show off your beautiful facial features.
Scary Pumpkin Makeup Idea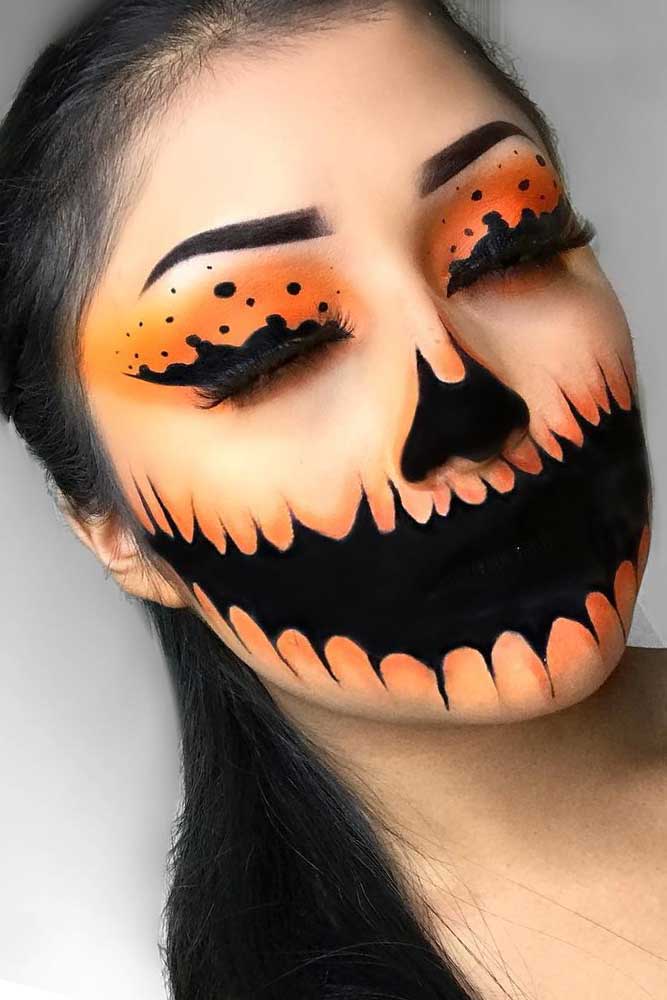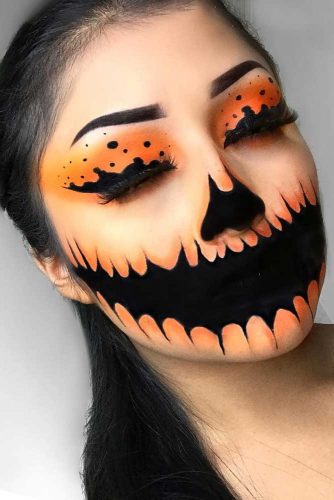 Source: mila__mua via Instagram
It is quite hard actually to stand out from the crowd on Halloween with the pumpkin makeup, as pumpkins are literally everywhere. However, if you engage some creativity and individuality, you can come up with the best Halloween makeup. Try to make your pumpkin face scary yet pretty at the same time, which will force everybody to stare in awe.
Cracked Doll Halloween Makeup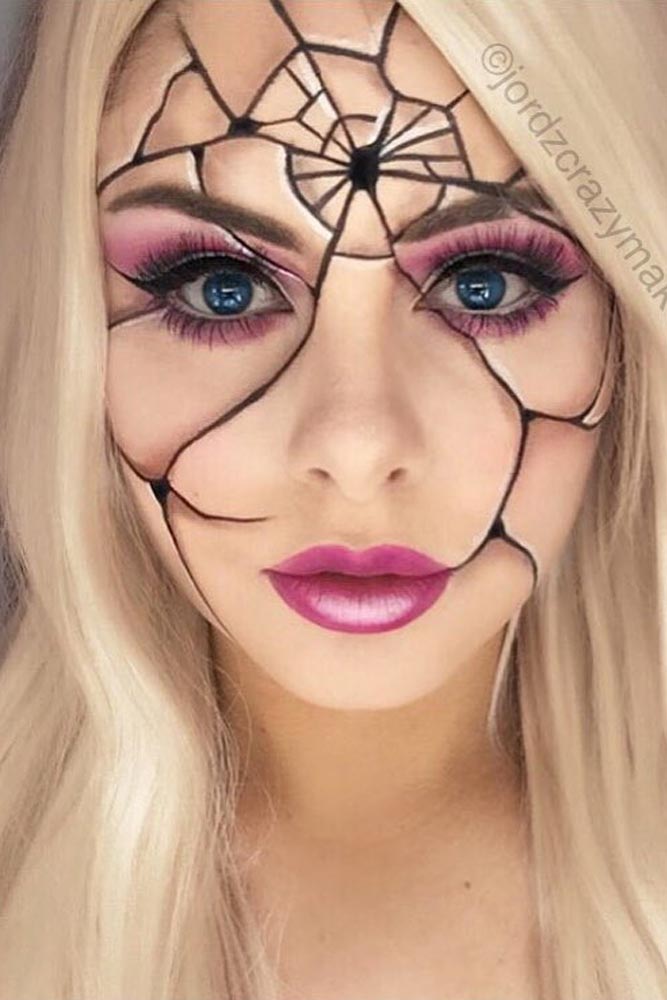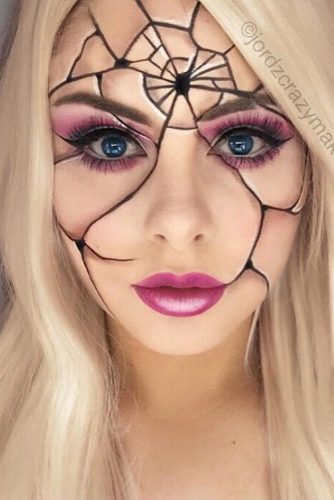 Source: jordzcrazymakeup via Instagram
Arguably, the doll Halloween makeup is one of the creepiest. It looks so realistic that it makes you doubt whether you really see a real person or a giant kid's toy. What will make you look even more blood-chilling is the broken doll makeup. To pull off the character fully, we really recommend practicing to blink asynchronously beforehand.
Death Zombie Makeup Idea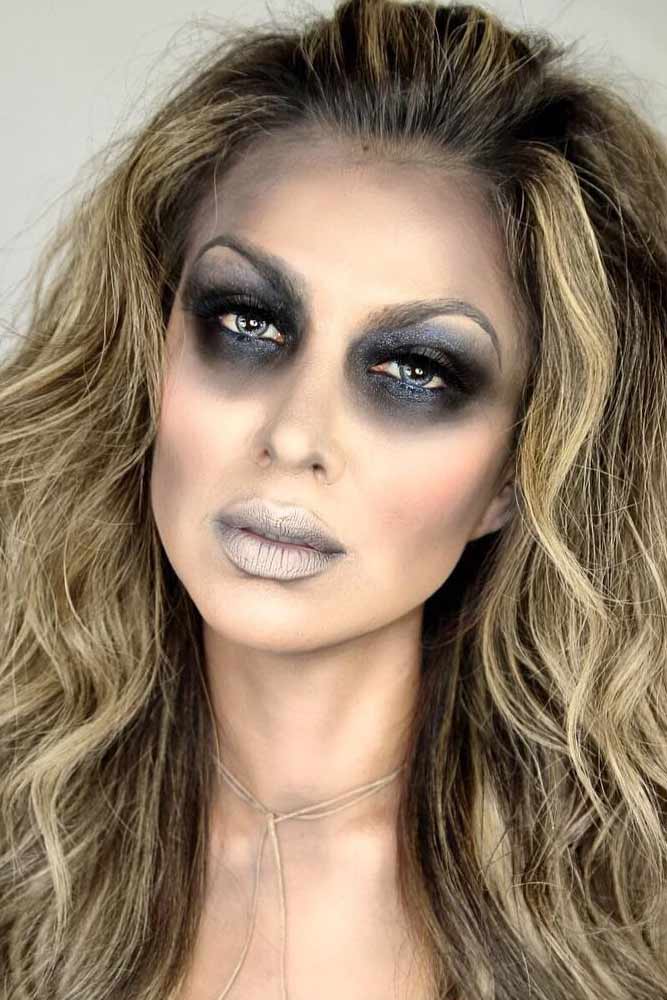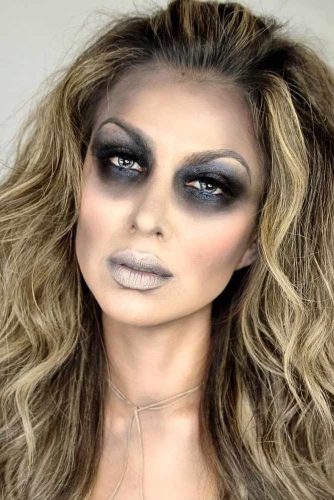 Source: lilylove213 via Instagram
The zombie makeup is one of the most popular for Halloween for good reason. It does not take you much time or effort to recreate yet looks scary and graphic. To pull off the easy zombie makeup, you just need to use eyeshadows in earthy colors all-around your eyes, employ bold face contouring and apply pale gray lipstick. A messy hairstyle will become a perfect final touch for such a look.
Scarecrow Makeup Idea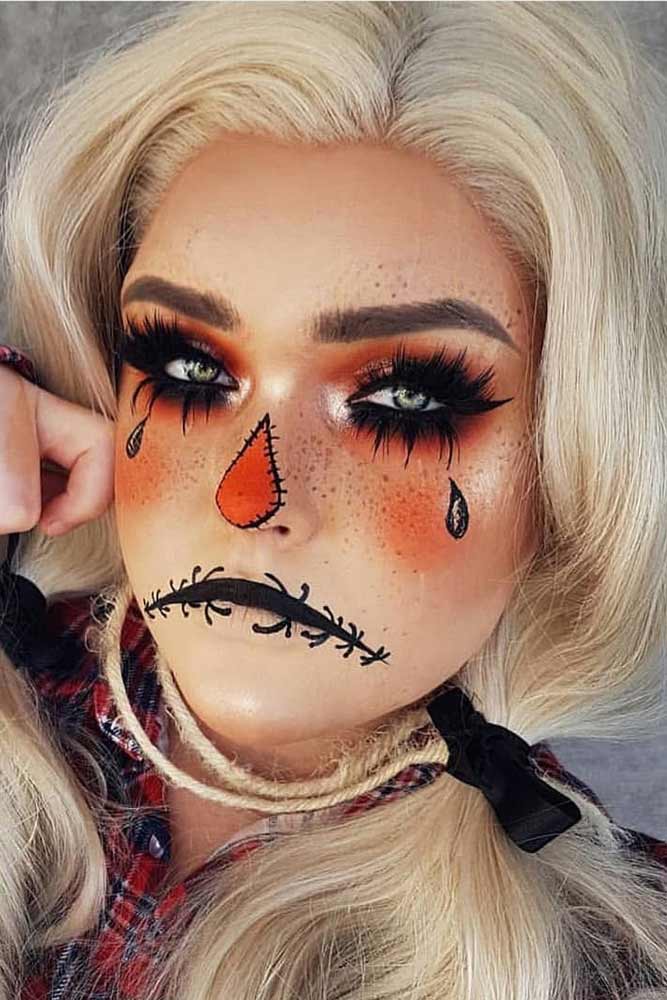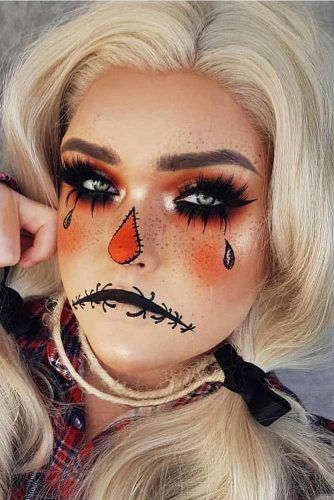 Source: bangtsikitsiki via Instagram
Obviously, the scarecrow makeup does not necessarily have to be scary. You can go for a sexy and pretty look instead. Accentuate your beautiful facial features while adding the most prominent attributes of the character. The cute scarecrow makeup clearly demonstrates how deceitful appearances can be, as who knows what is behind that lovely face.
Mind-Blowing Halloween Makeup Ideas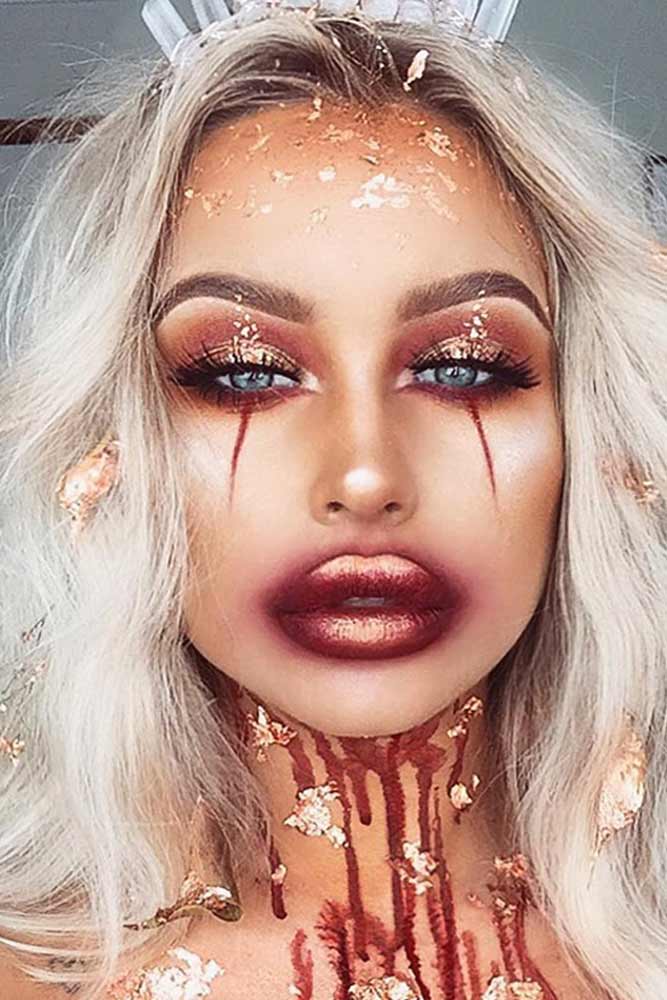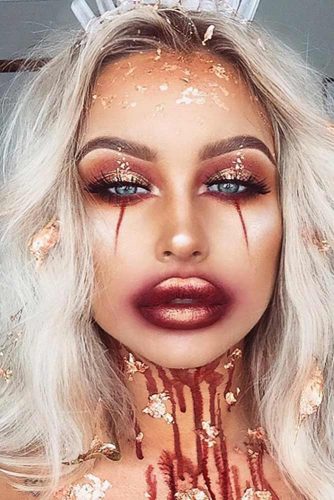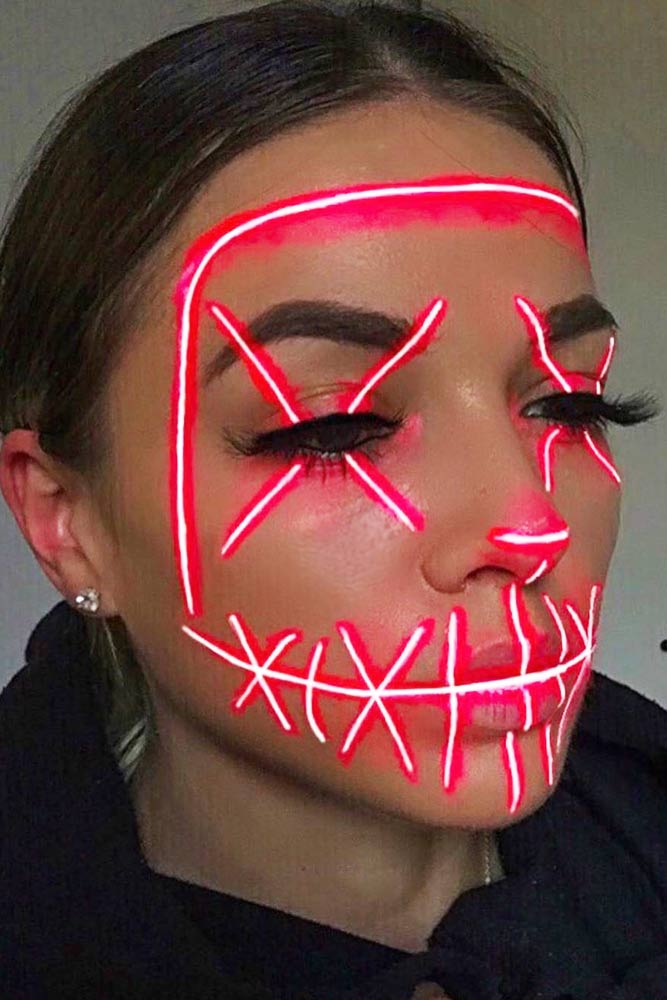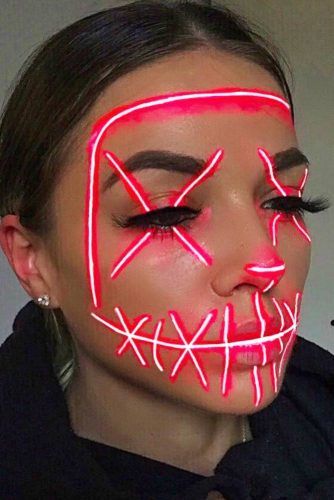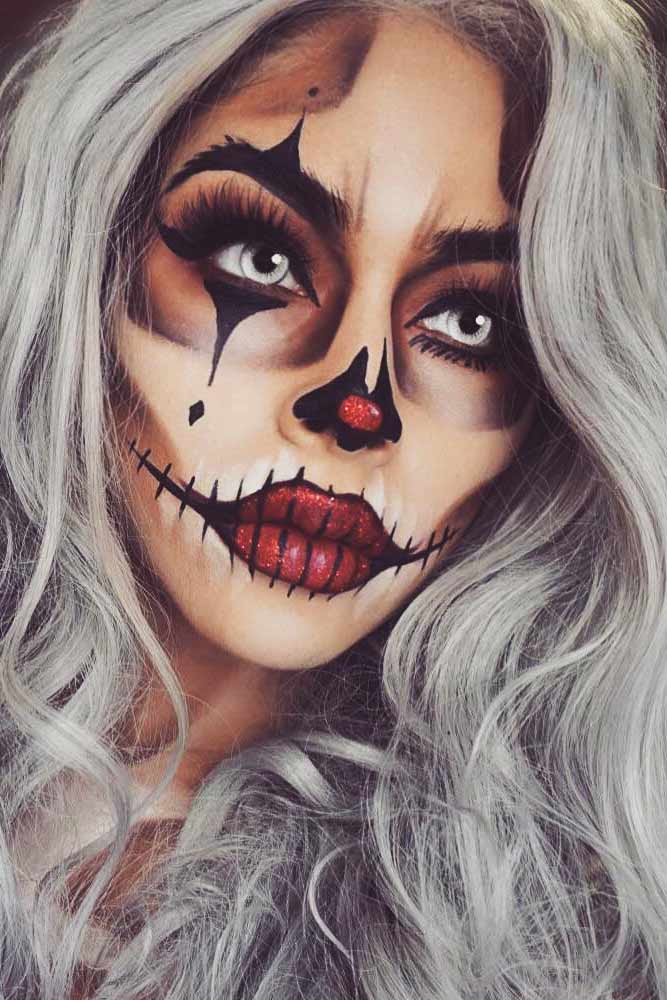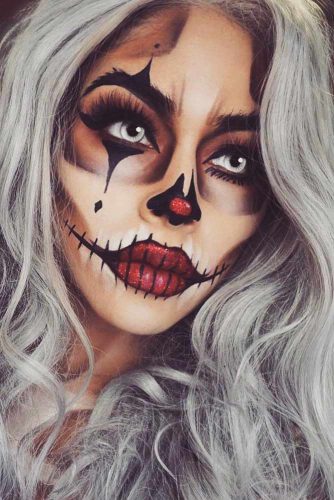 Source: bybrookelle via Instagram, annamakeup_artist via Instagram, cirquelady_87 via Instagram
Scary Halloween Makeup Ideas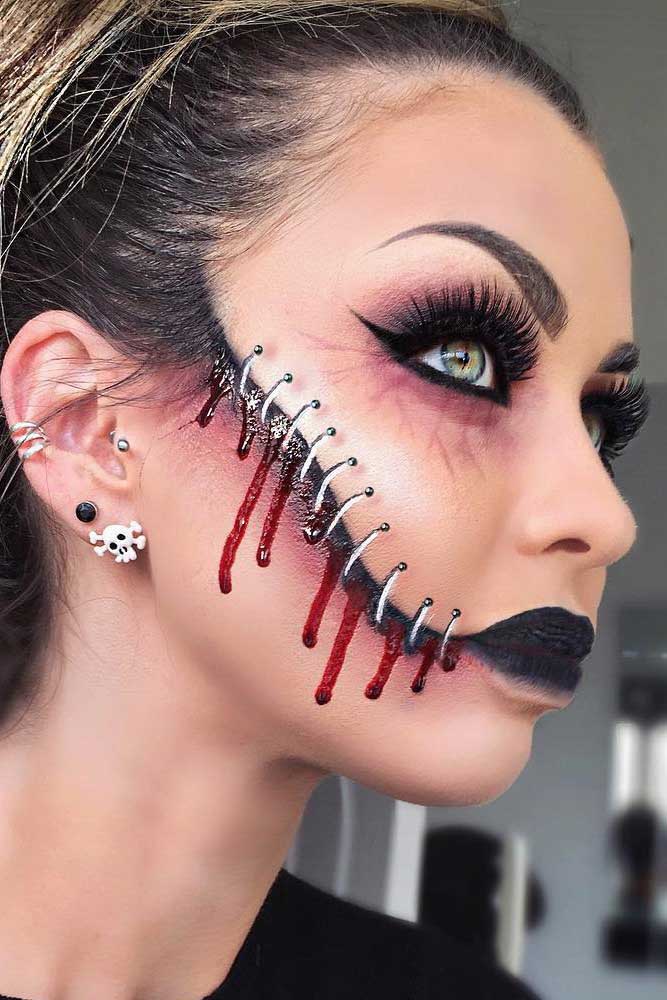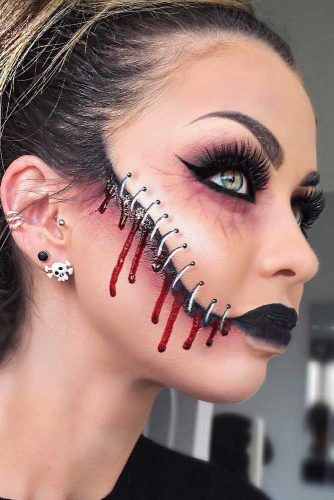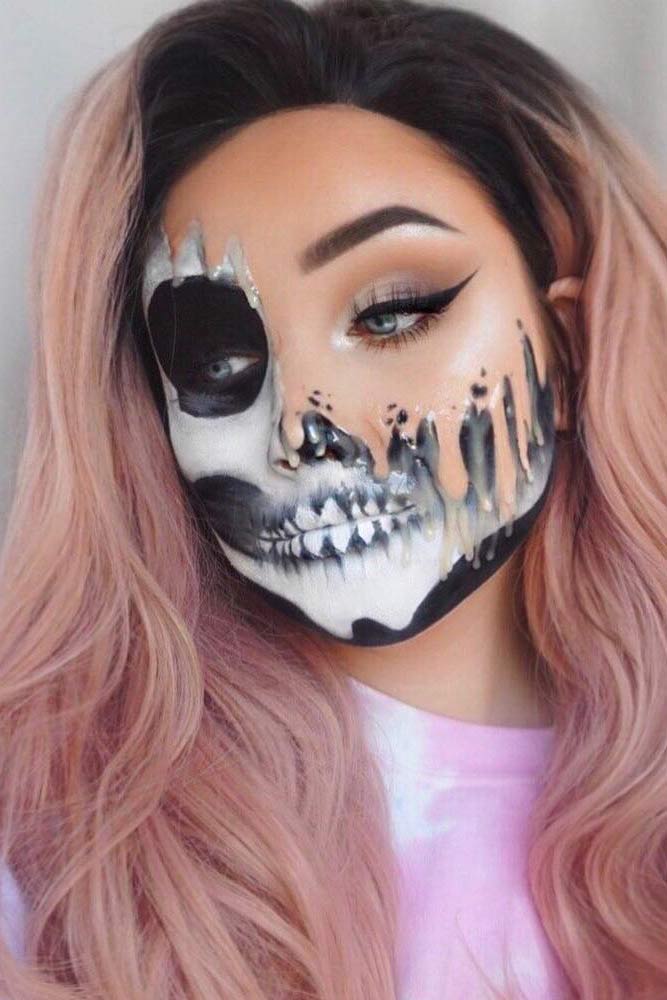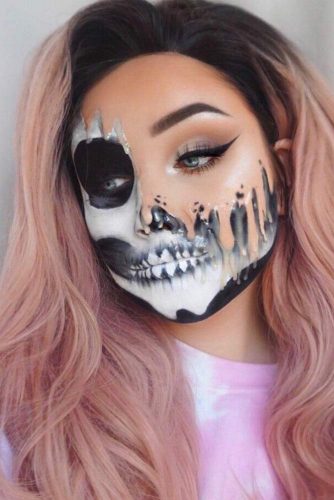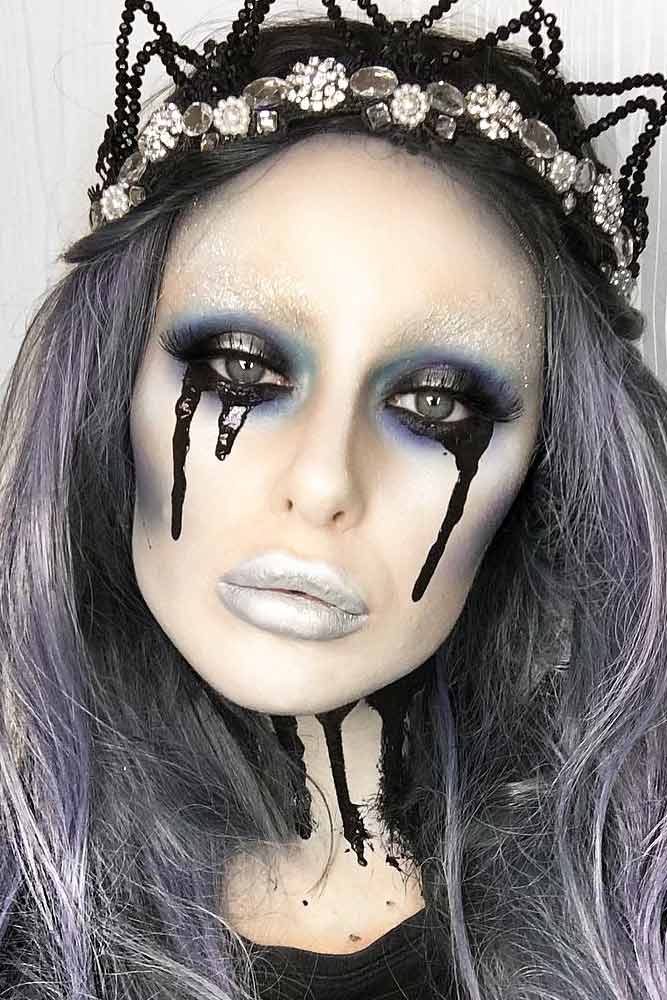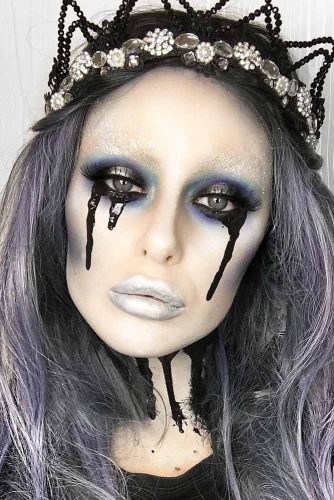 Source:emzeloid via Instagram, ohmygeeee via Instagram, kerri54 via Instagram
What is your favorite fantasy image? Halloween is the time when you can resemble your favorite character.
Fantastic Halloween Makeup Looks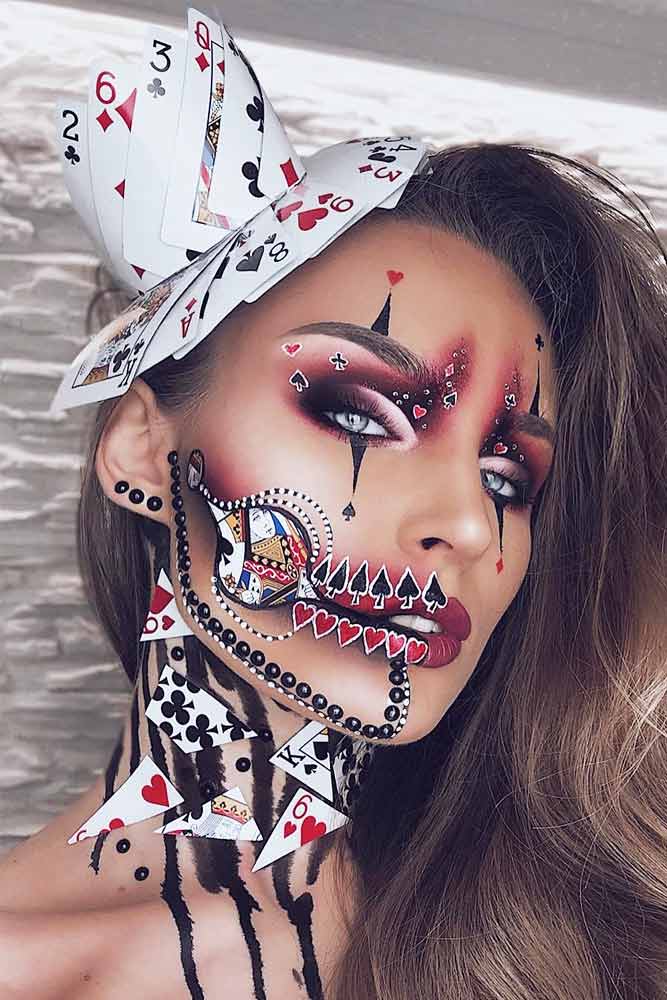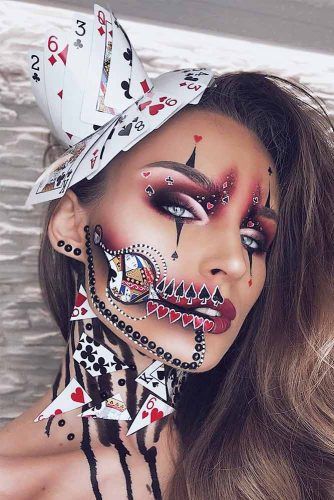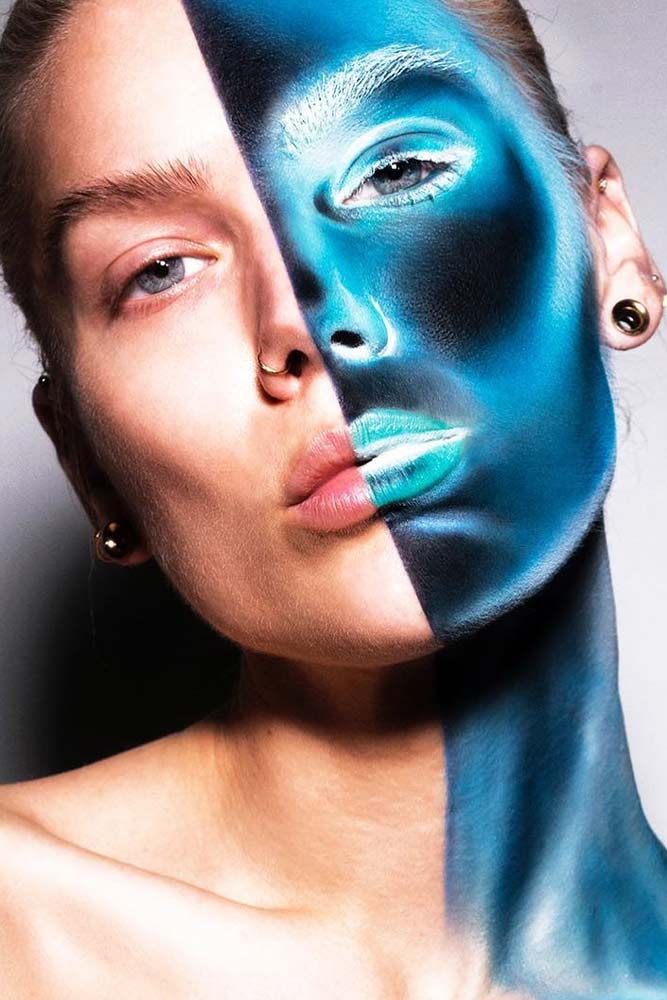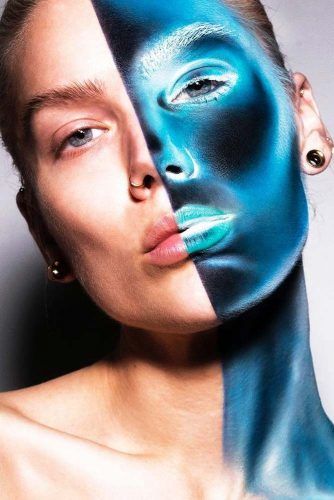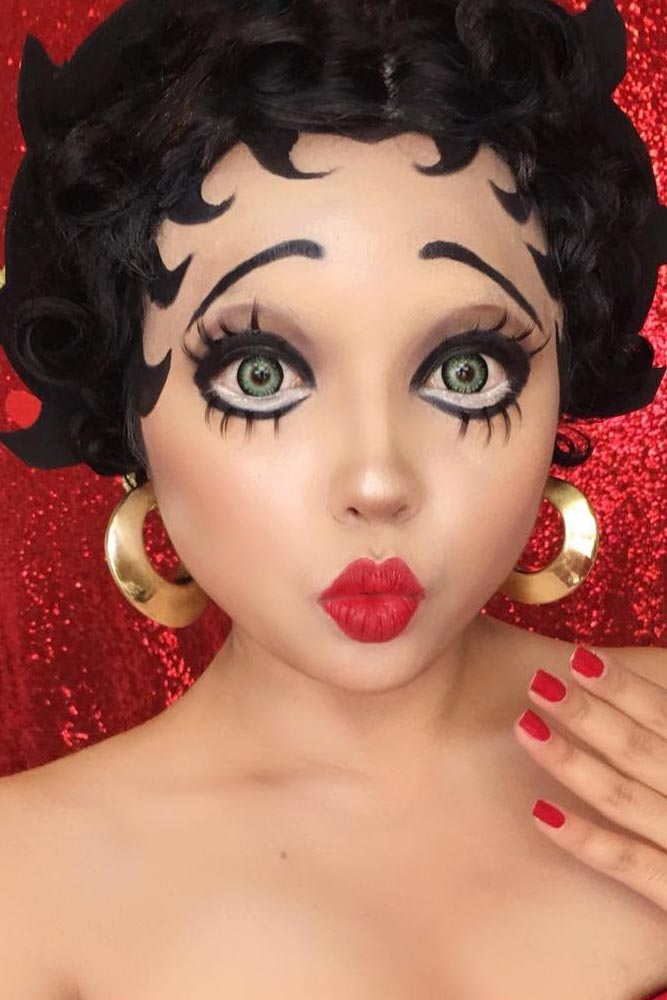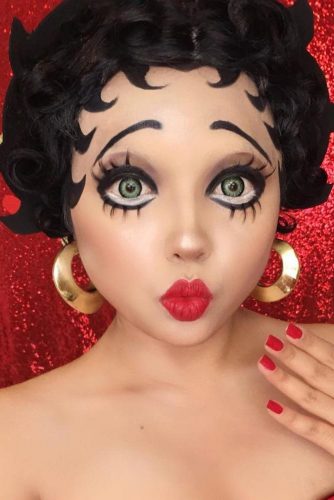 Source: ellie35x via Instagram, lindahallberg via Instagram, beautsoup via Instagram
Popular Characters Halloween Looks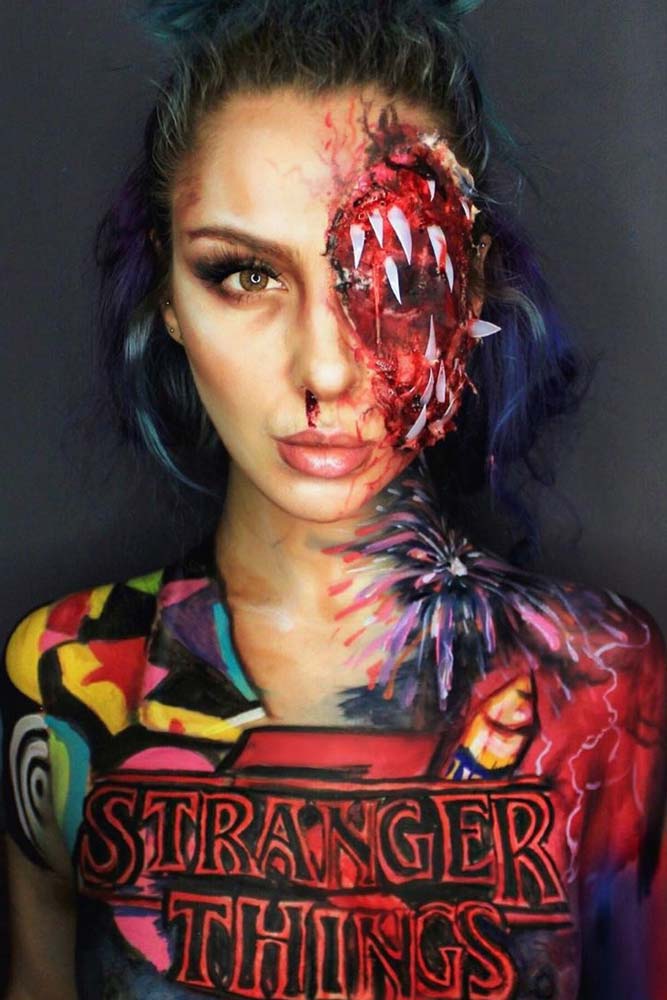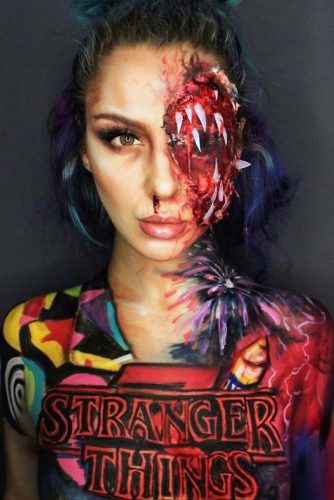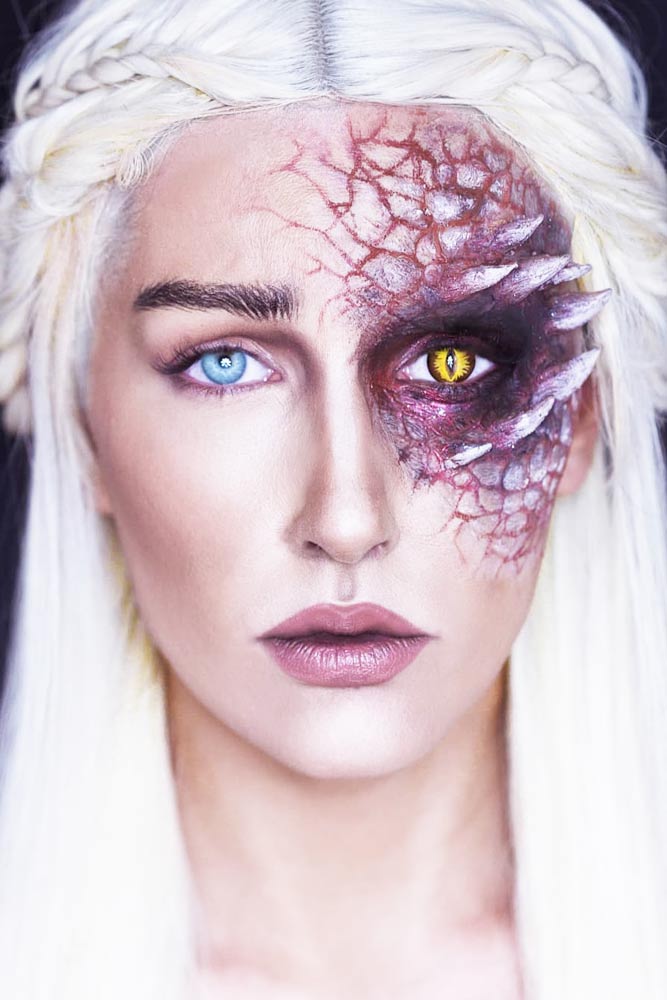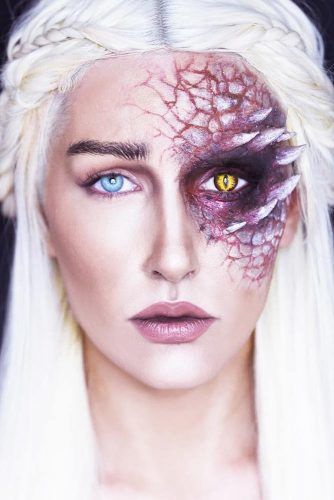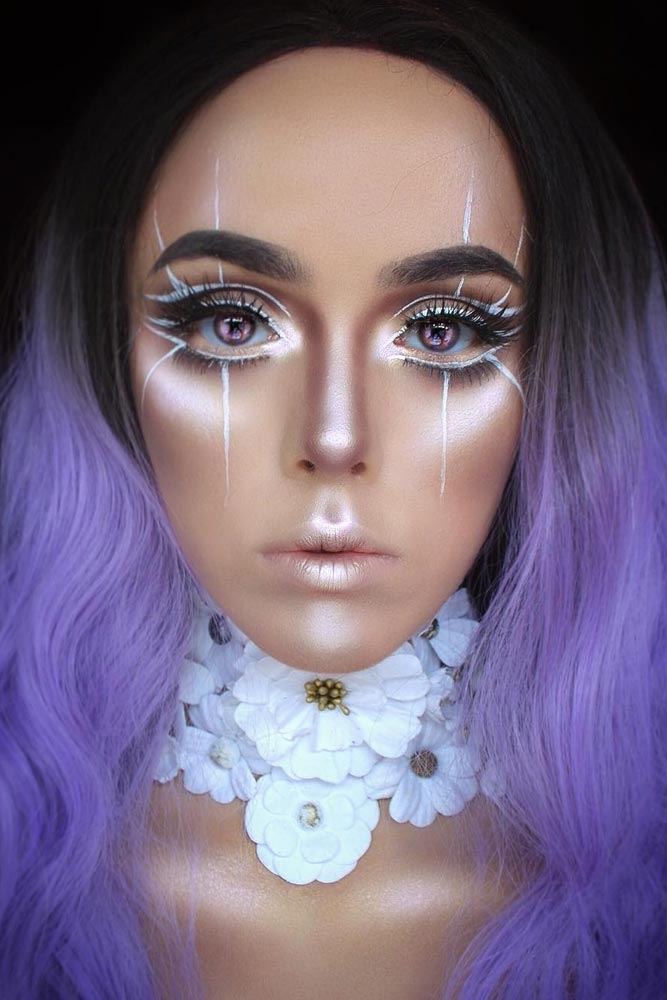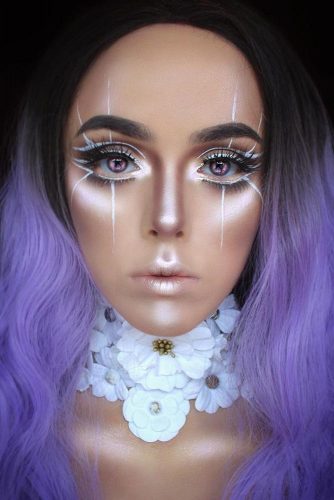 Source: giuliannaa via Instagram, lynzmua via Instagram, artbeautychaos via Instagram
These extremely bright makeup looks will make you stand out at any Halloween party, believe us. All girls will envy and all guys will be mesmerized!
Creative Halloween Looks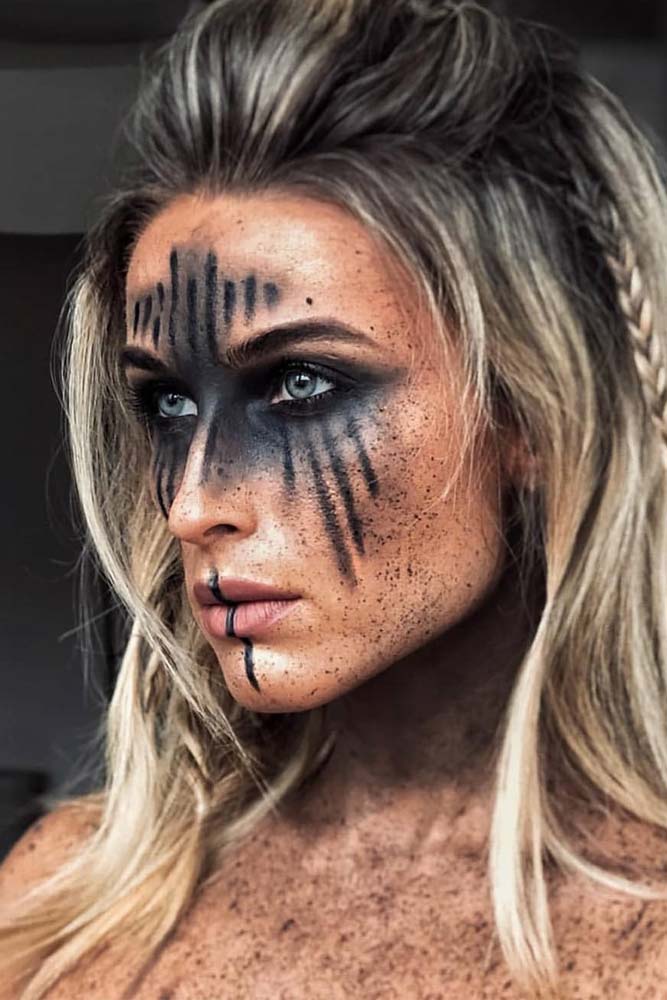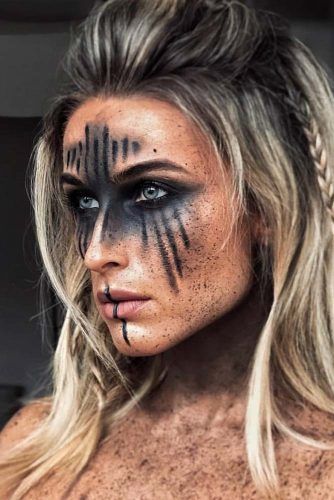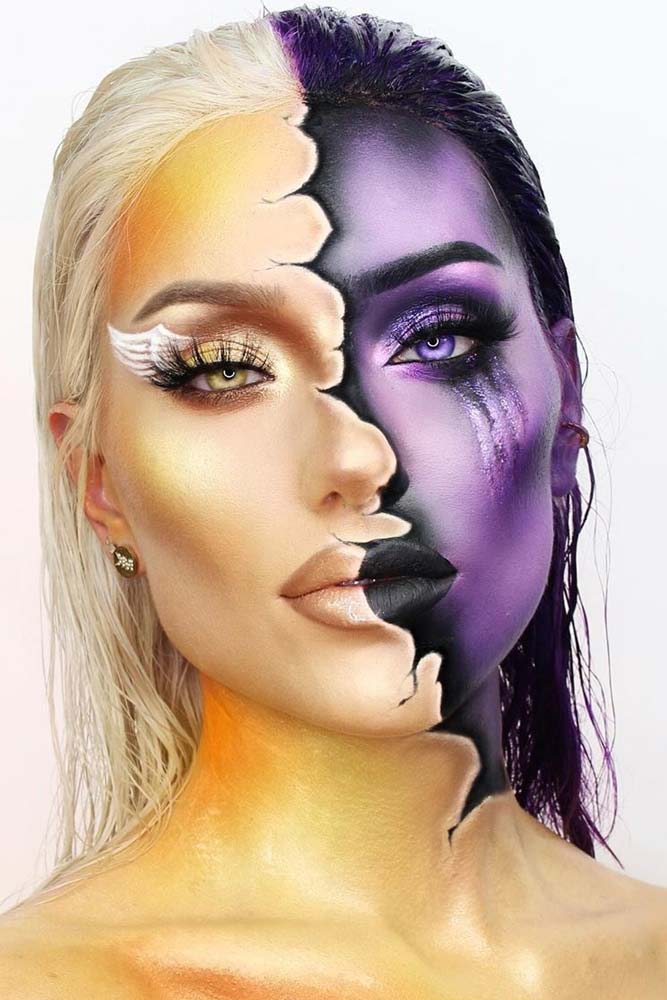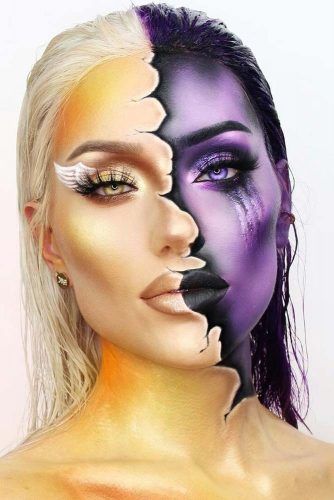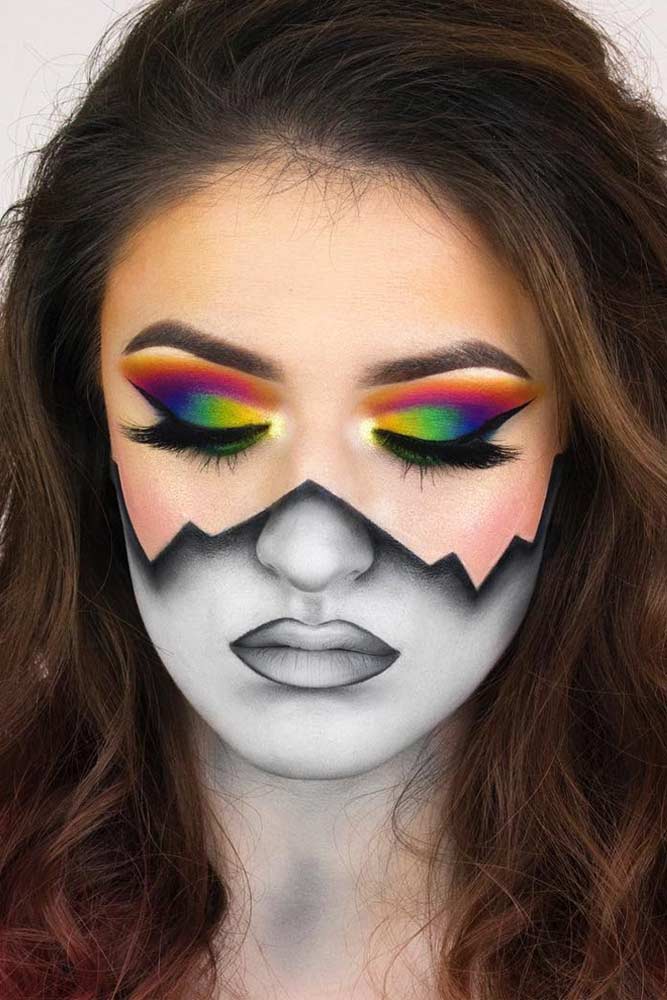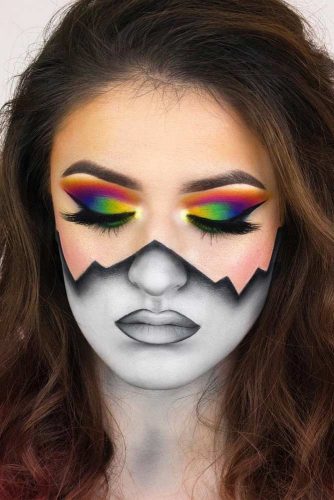 Source: zorinblitzz via Instagram, starlit_makeup via Instagram, melllani_ via Instagram
Classy Halloween Looks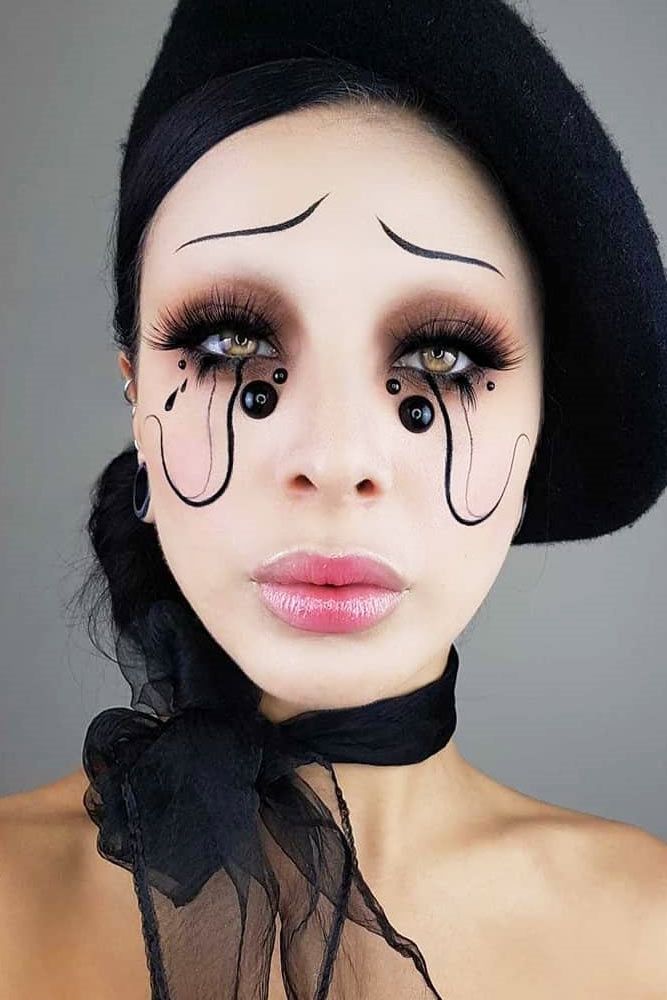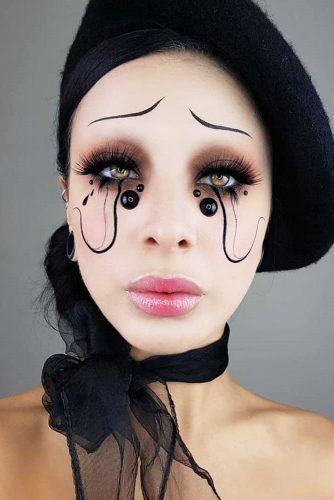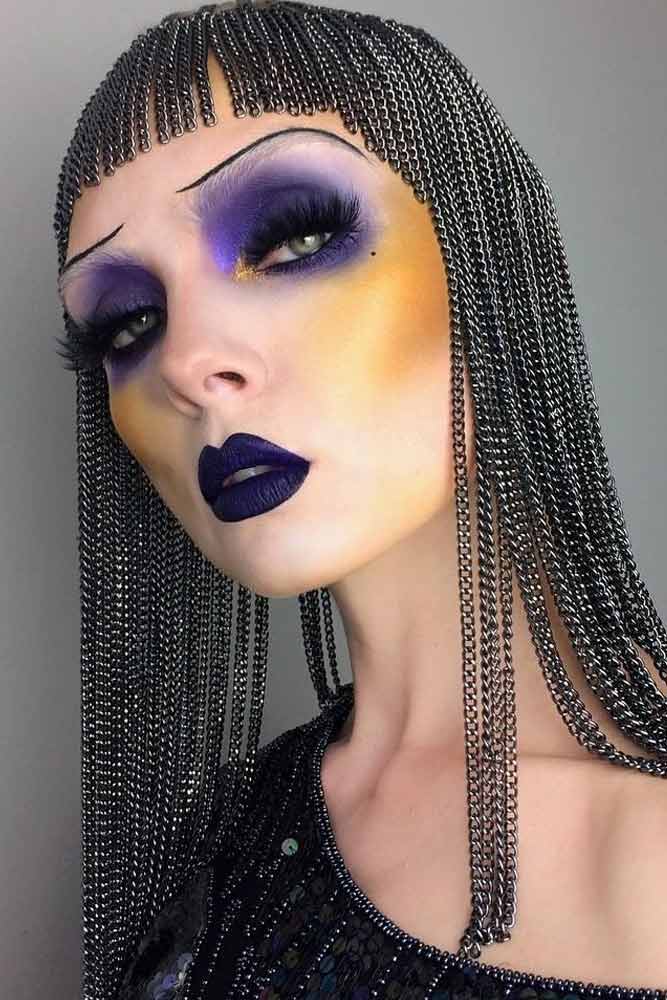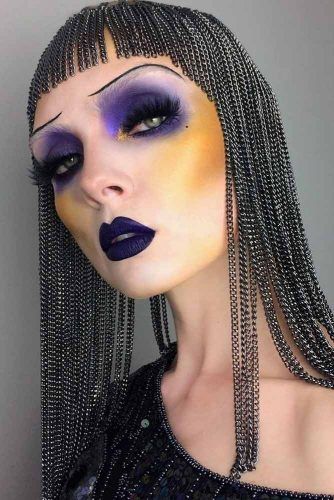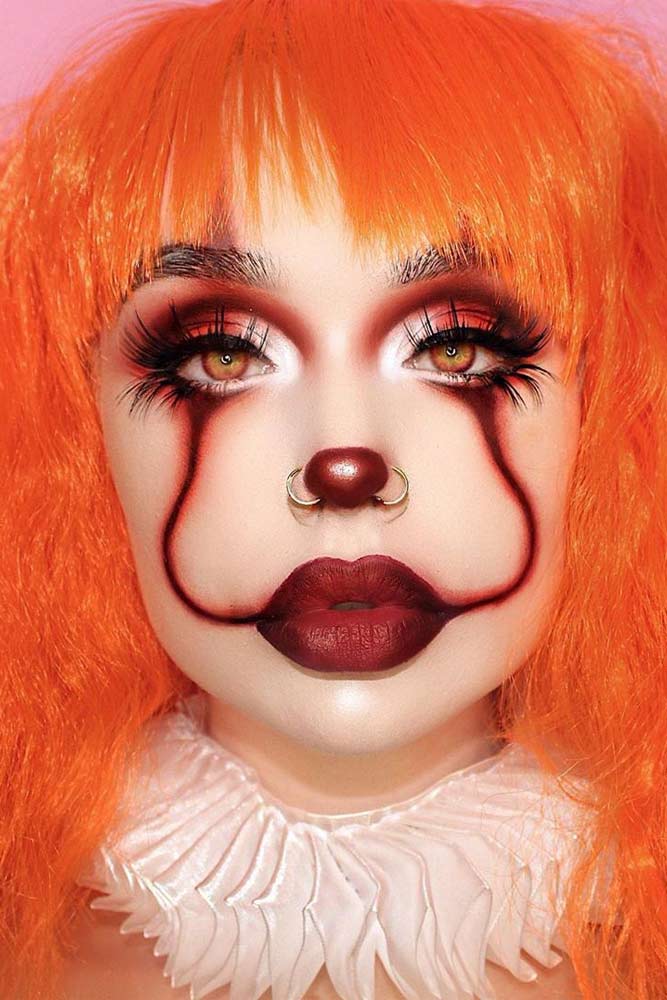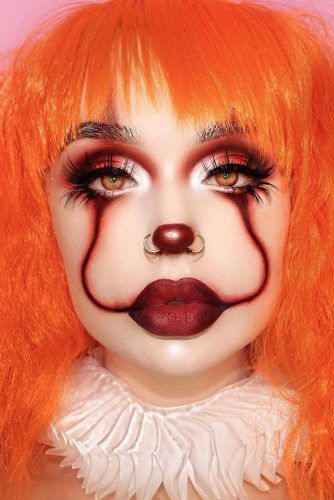 Source: enrica_fox via Instagram, yalitzamonne__ via Instagram, typical_white_girl_sfx via Instagram
These looks are all-time. If you are a lady who worships classics but respects glam, one of these images is definitely for you.
Newest Halloween Makeup Ideas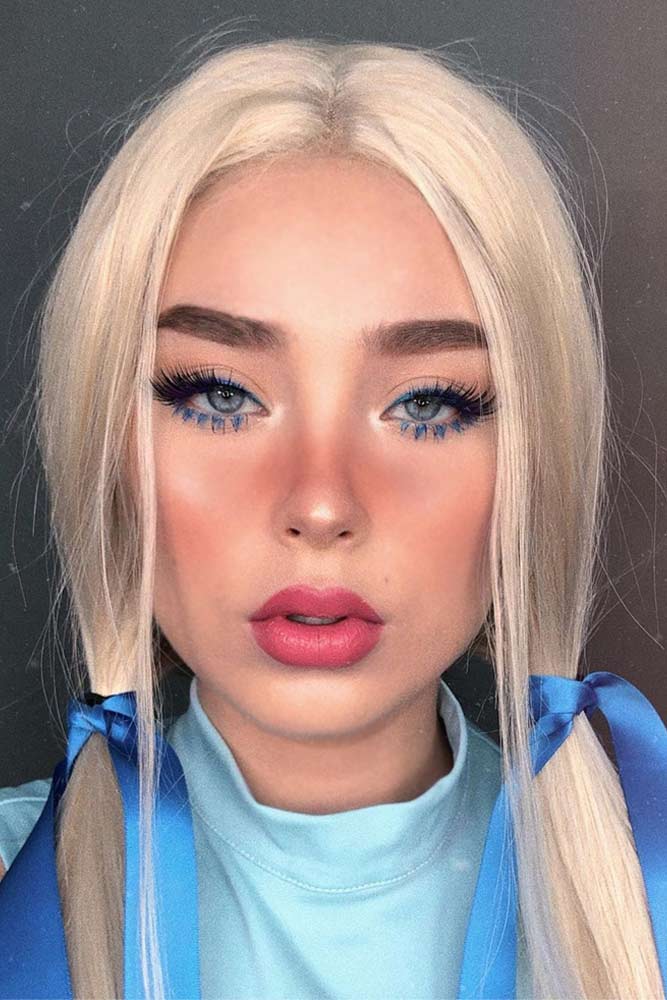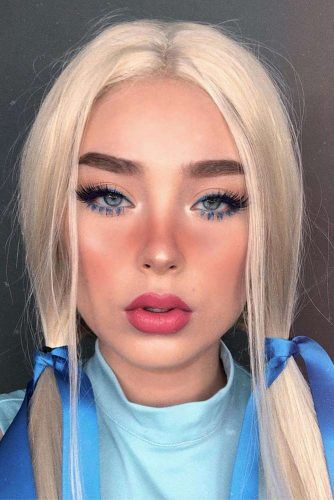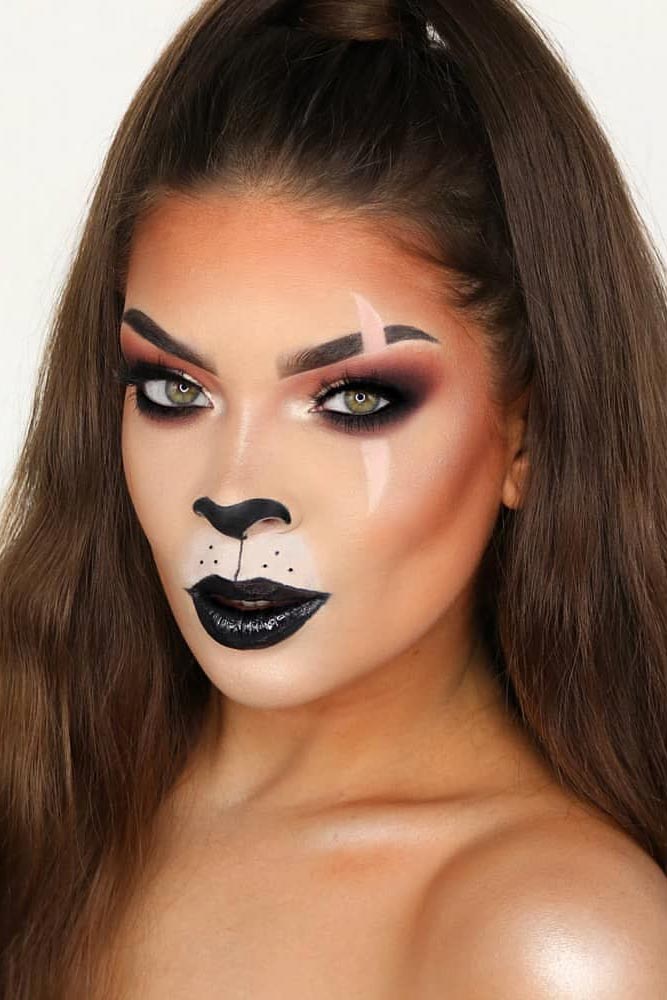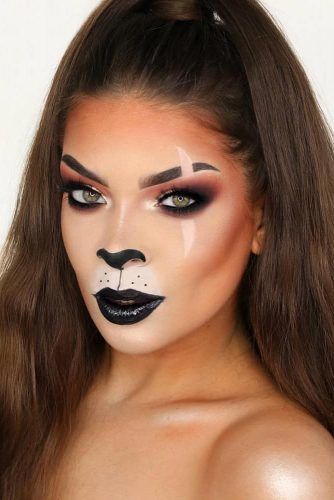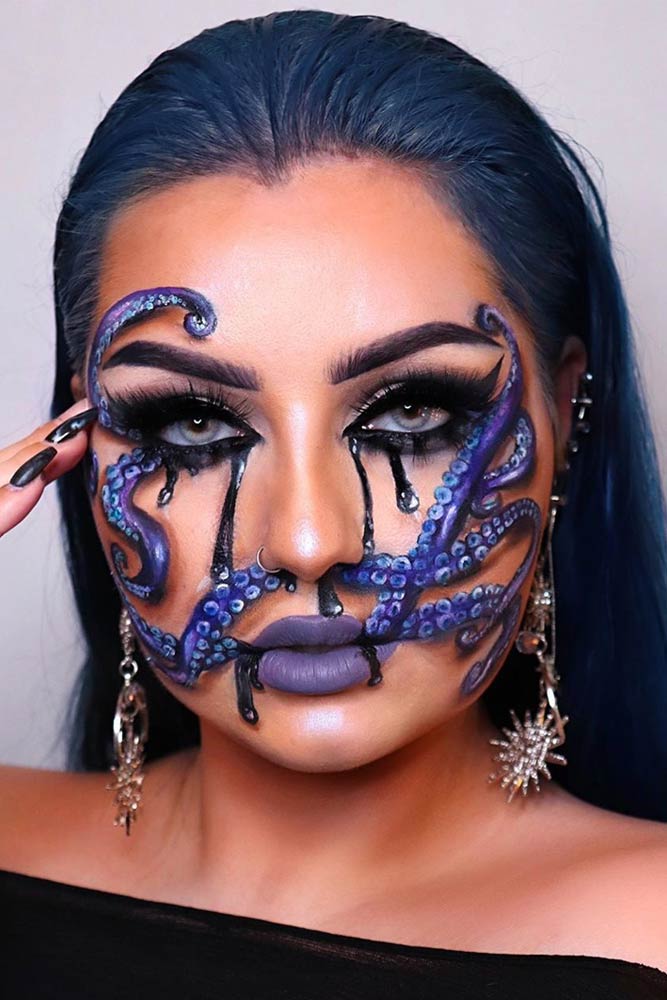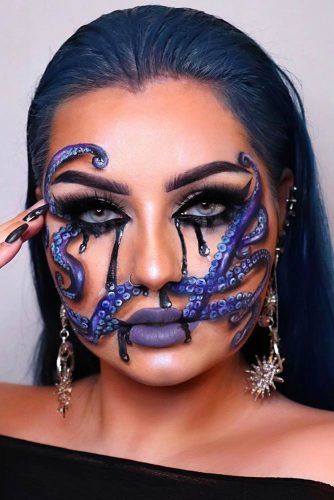 Source: lupescuevas via Instagram, andreyhaseraphin via Instagram, sarinanexie via Instagram


Halloween is time to be extravagant. Add glow, paint, dramatic lashes, and bright lipstick to your look. Have fun partying!