Vampire Makeup Looks To Send Chills Down Your Spine
To tell you the truth, vampire makeup is the most demanded one when it comes to Halloween. What is the reason for that? The reasons are numerous. Maybe people like this image because it is extremely sexy and seductive. Or maybe it is our subconscious urge to live forever that plays the part – we will never have the answer. What we do have the answer to is what the trendiest vampire looks of 2019 are.
Pretty Vampire Halloween Makeup Ideas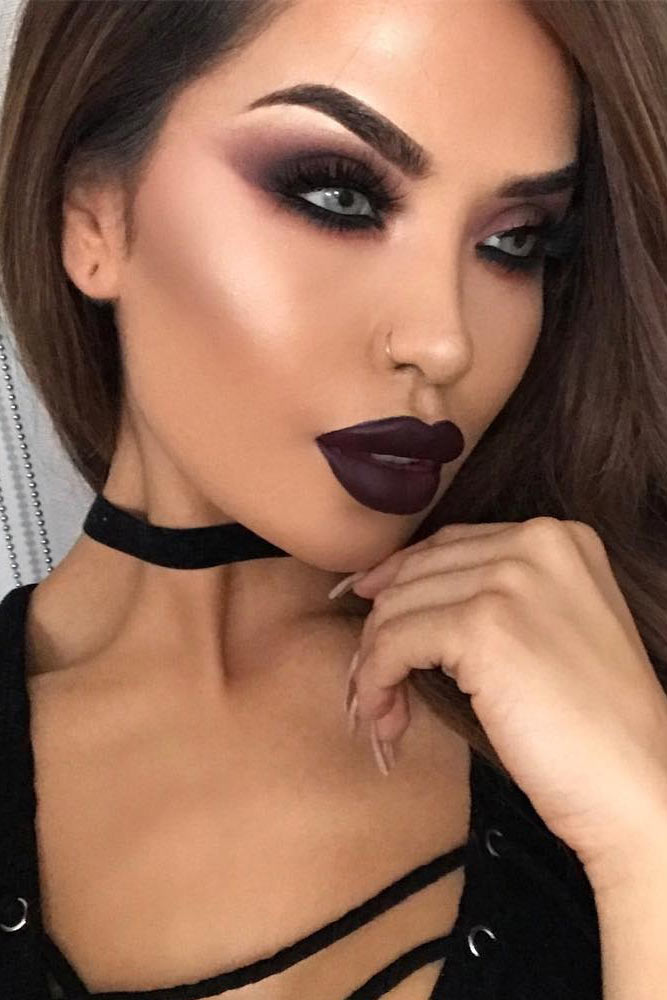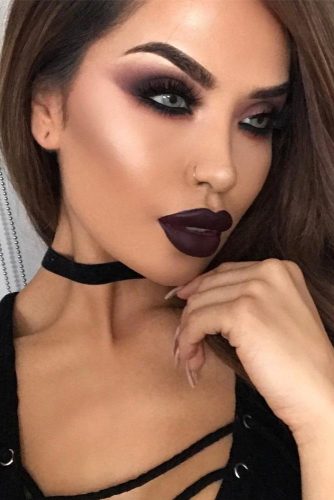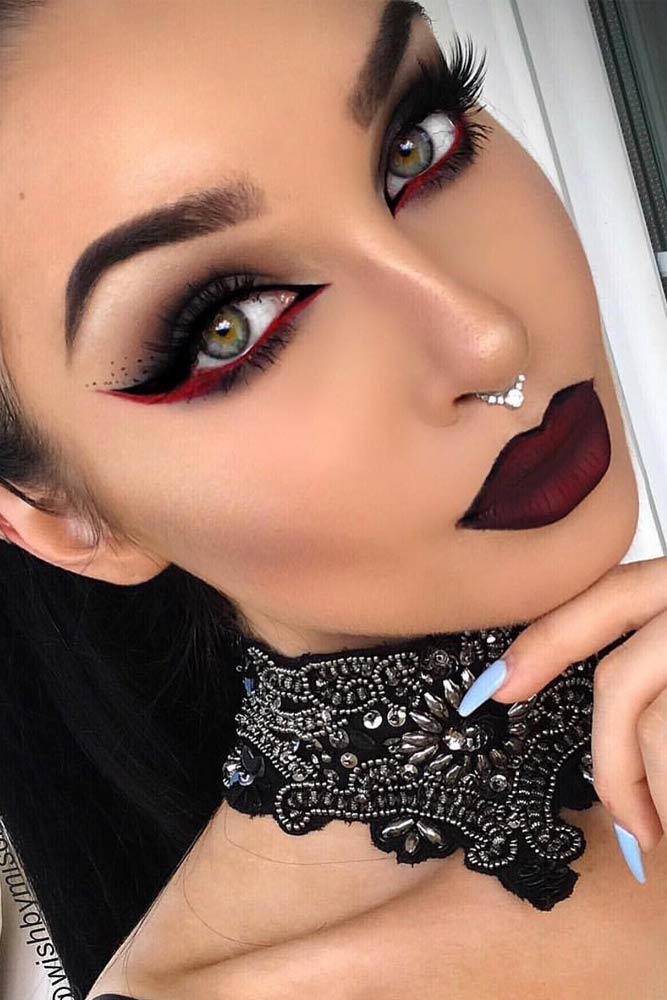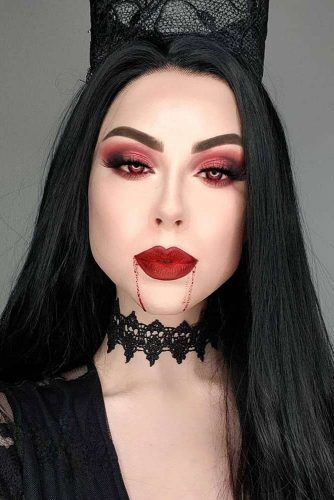 Source: iluvsarahii via Instagram, wishbymisch via Instagram, julie_odsgaard via Instagram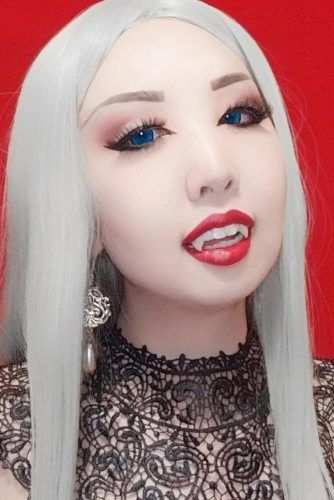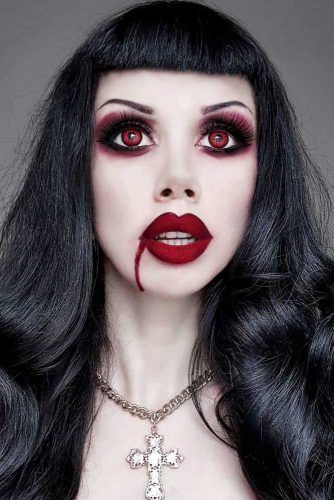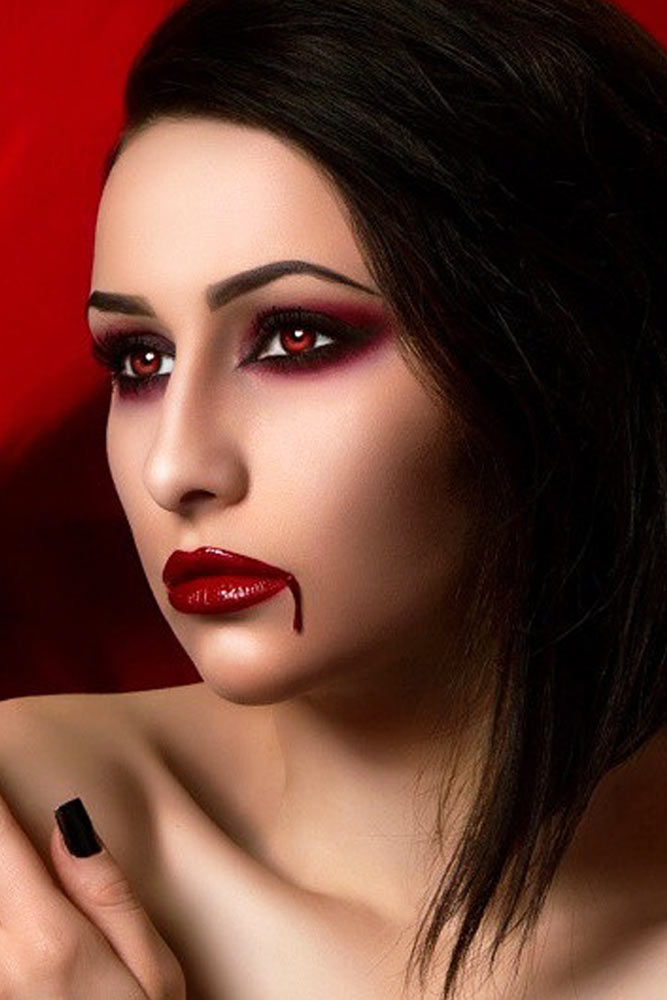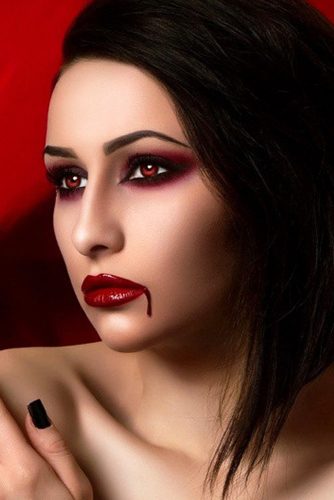 Source: casualcoffeecat via Instagram, gothography via Instagram, dashagross_ via Instagram
Vamp Halloween makeup does not necessarily have to involve blood and artificial fangs. You can perfectly pull off the look by just finding the perfect eyeshadow and lipstick combo.
Scary Vampire Makeup Looks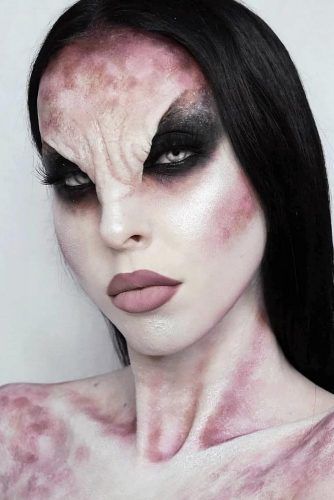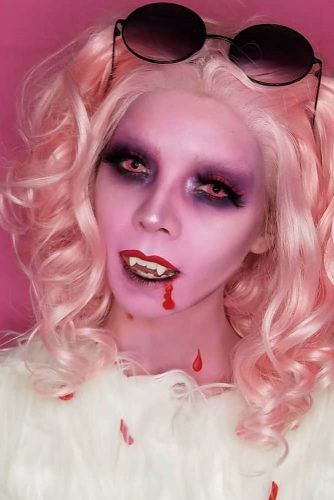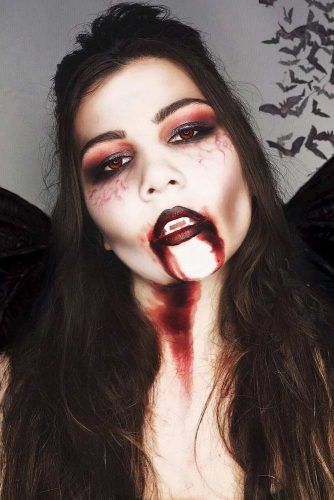 Source: tyttiev via Instagram, witchytwitchy via Instagram, exetess via Instagram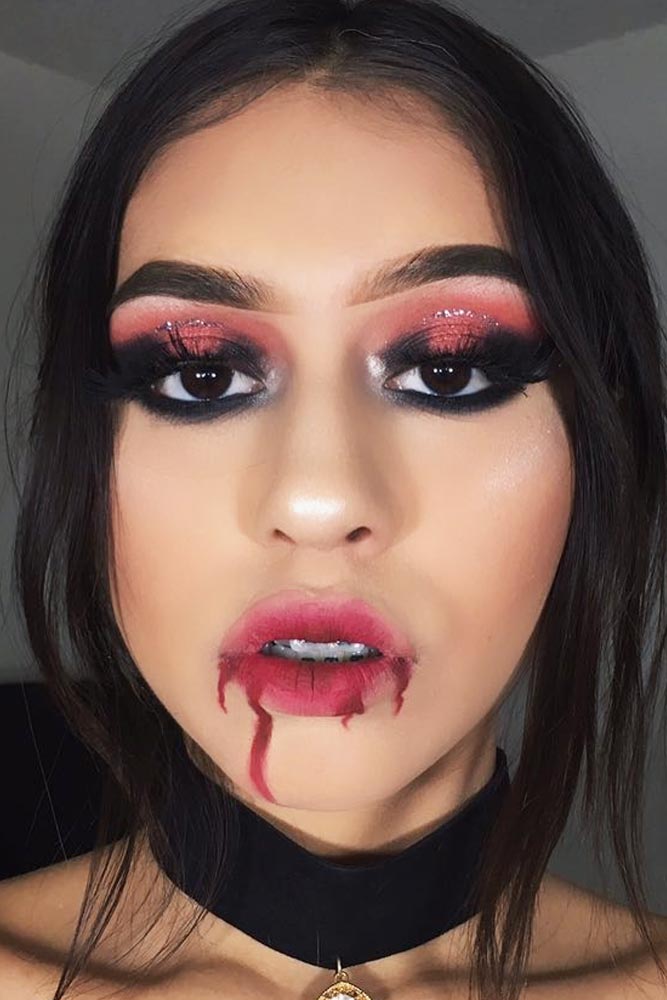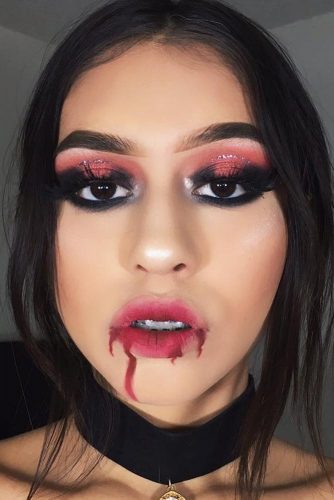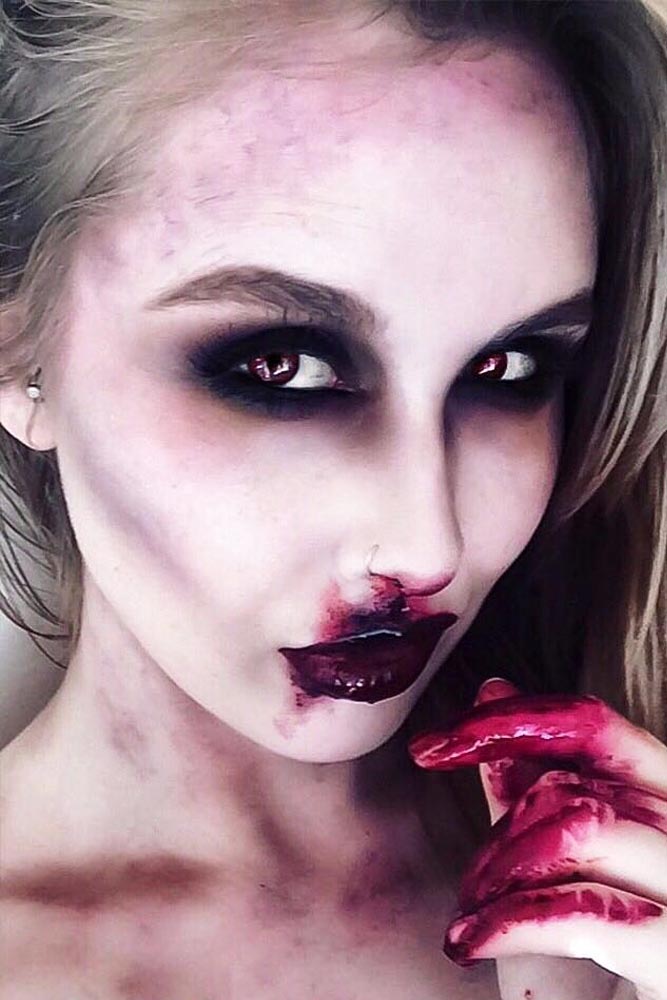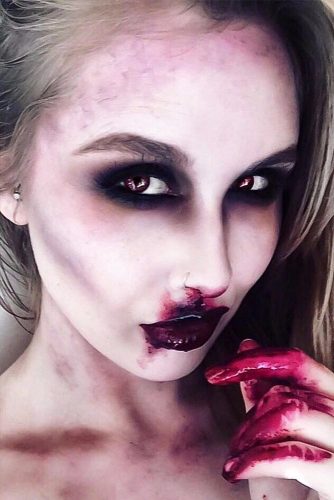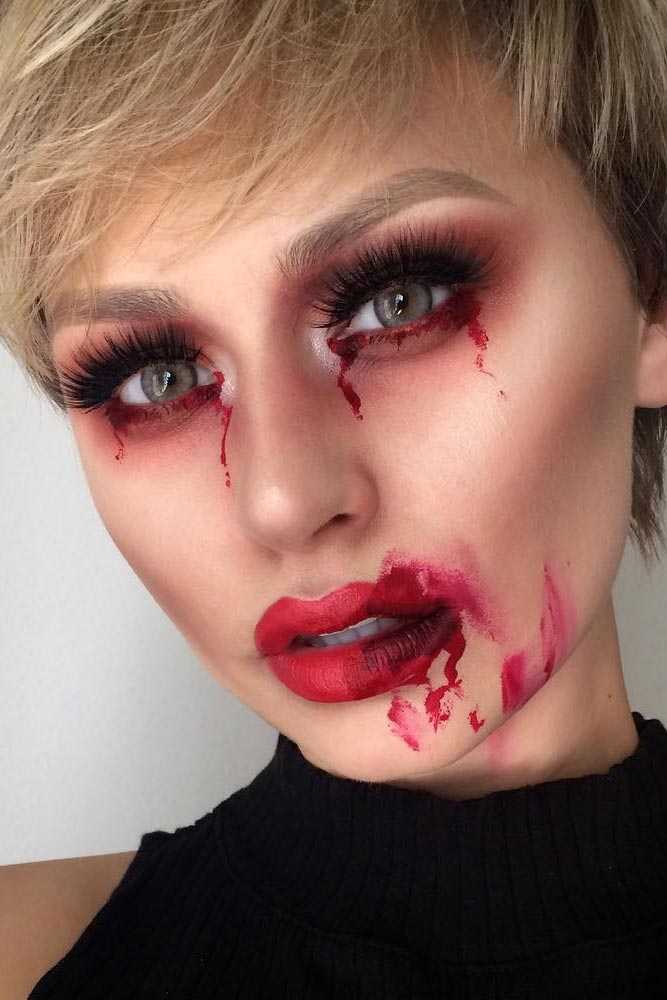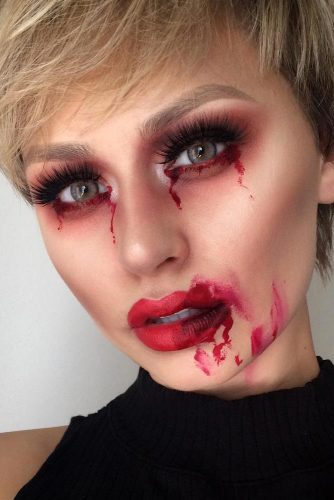 Source: bbysianalooks via Instagram, lucyheathmakeup via Instagram, alexandra_anele via Instagram
Skeleton makeup is second after the vampire one. Yet, there are always ways to upgrade the usual look, all you need to do is turn on your imagination. Or follow our lead.
Popular Vampire Makeup Ideas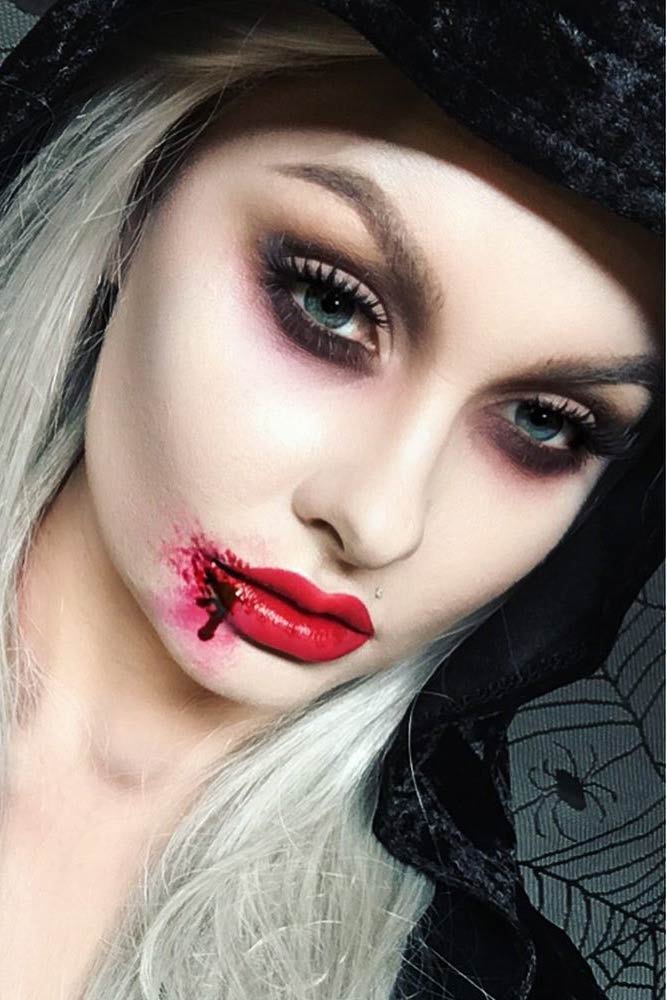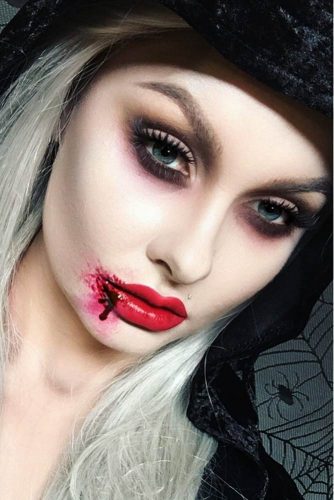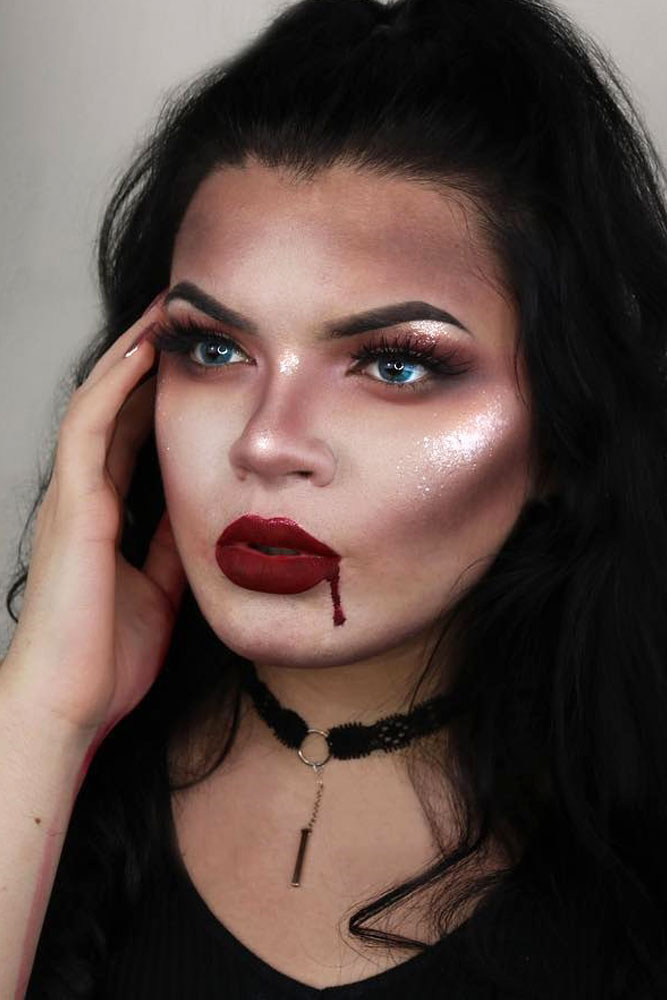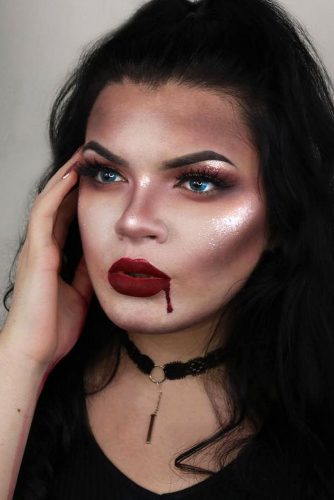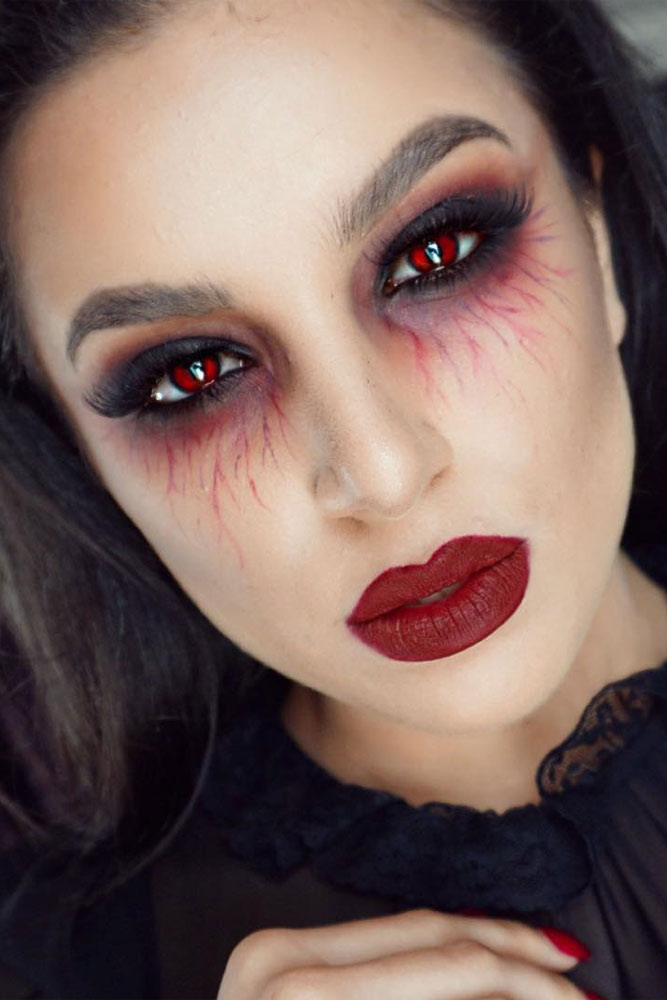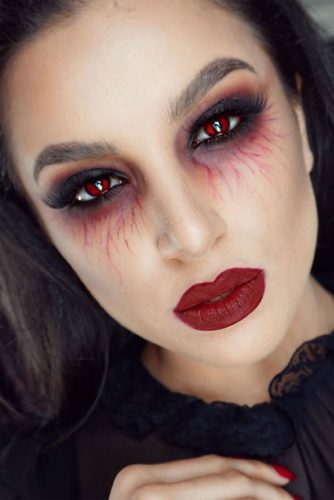 Source: alyssamarieartistry via Instagram, ruartistr via Instagram, makeupbyleyla via Instagram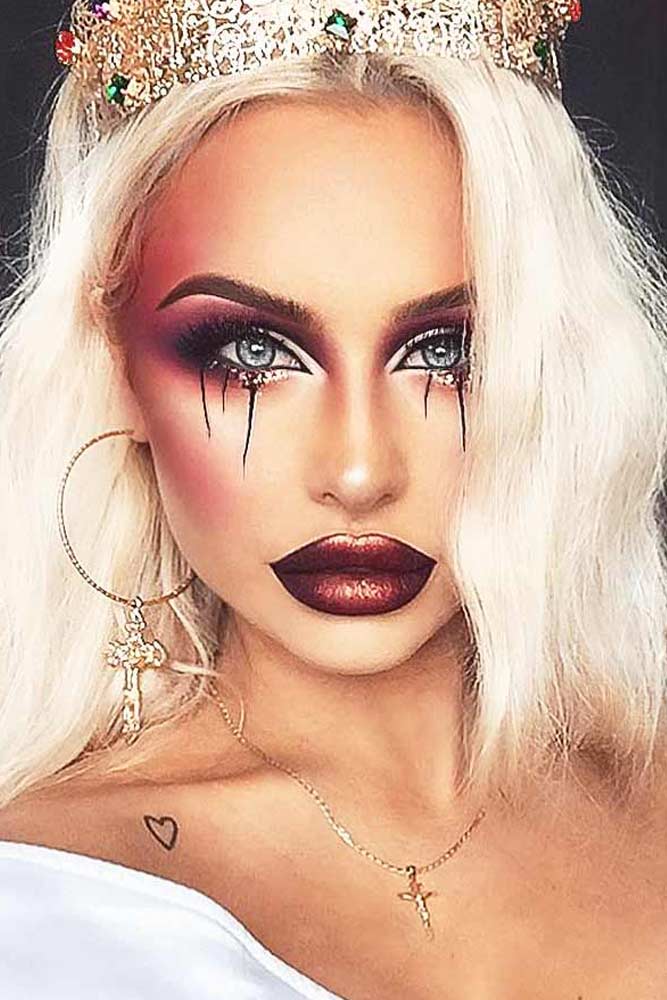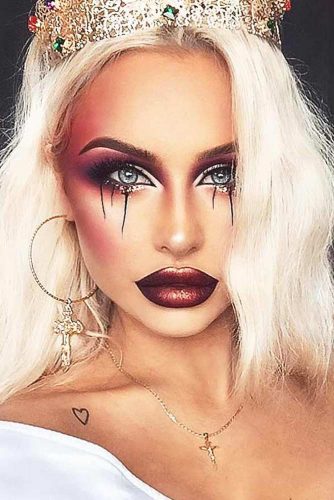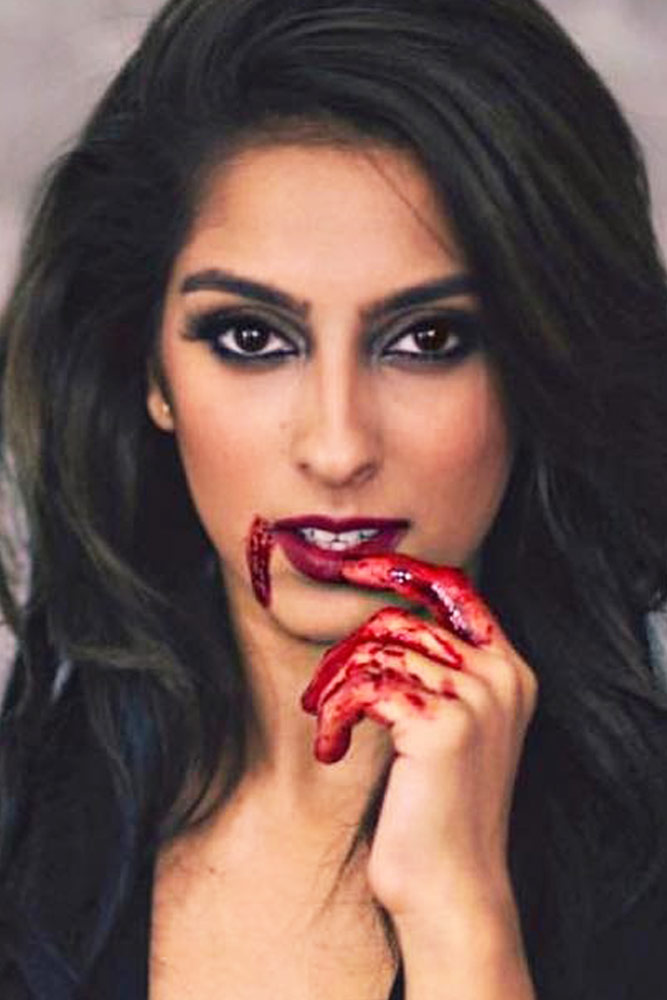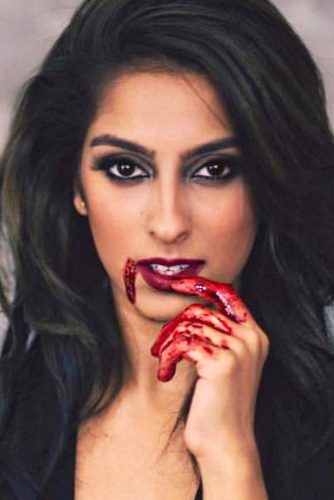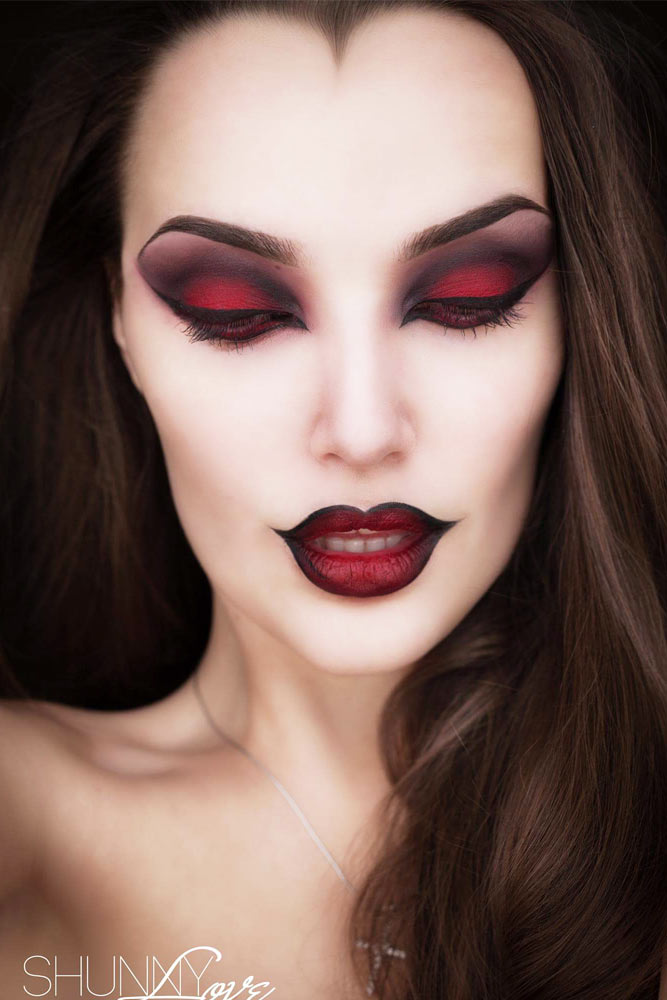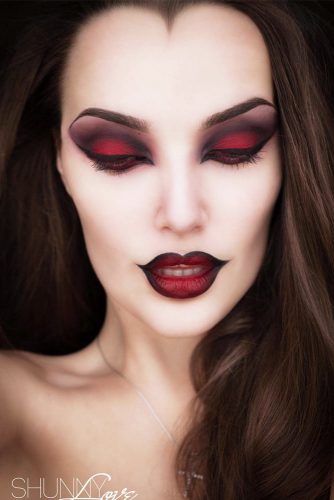 Source: bybrookelle via Instagram, simszter via Instagram, shunnylove via Instagram
What is there to do in order to look as sexy as a vampire? Well, the answer is simple: combine your dark-shaded makeup with the darkness of your soul. There you go!
Sexy Vampire Makeup Ideas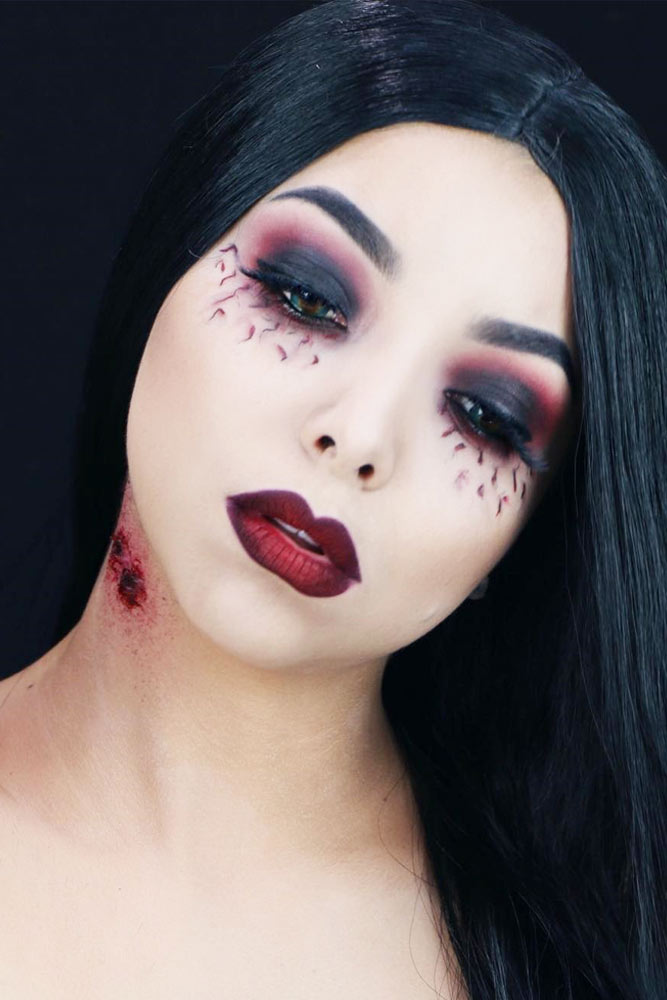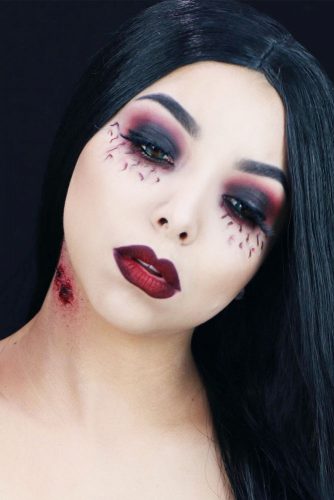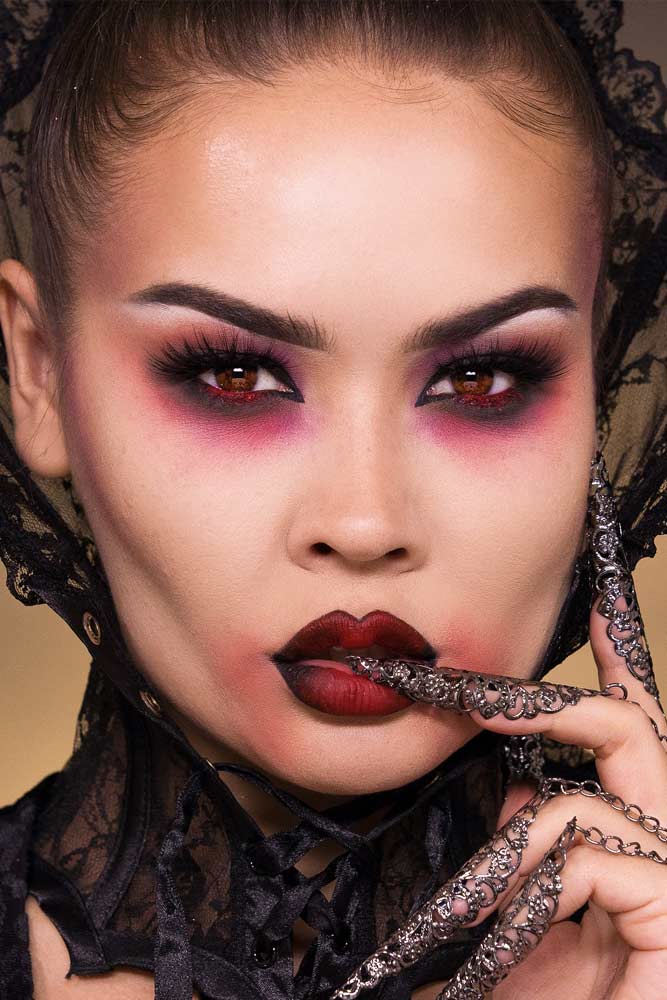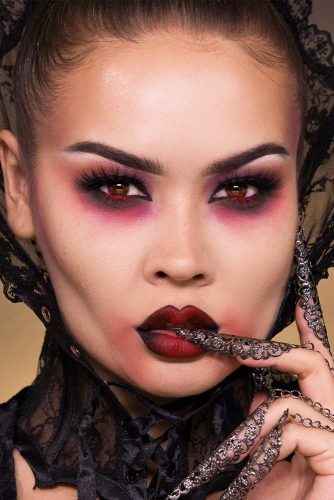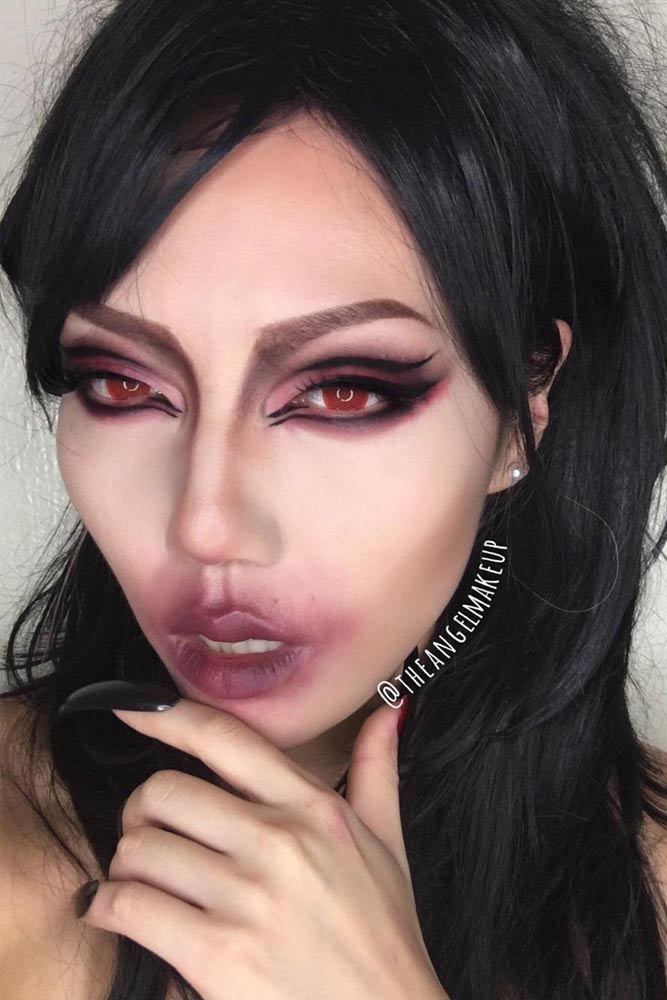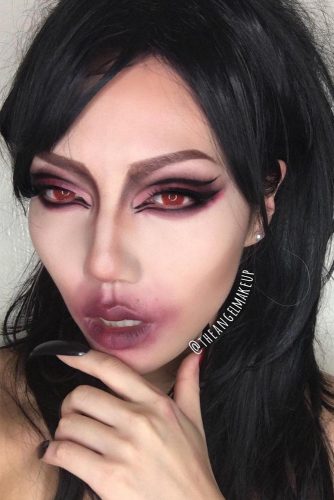 Source: kamilabravo via Instagram, maryamnyc via Instagram, theangelmakeup via Instagram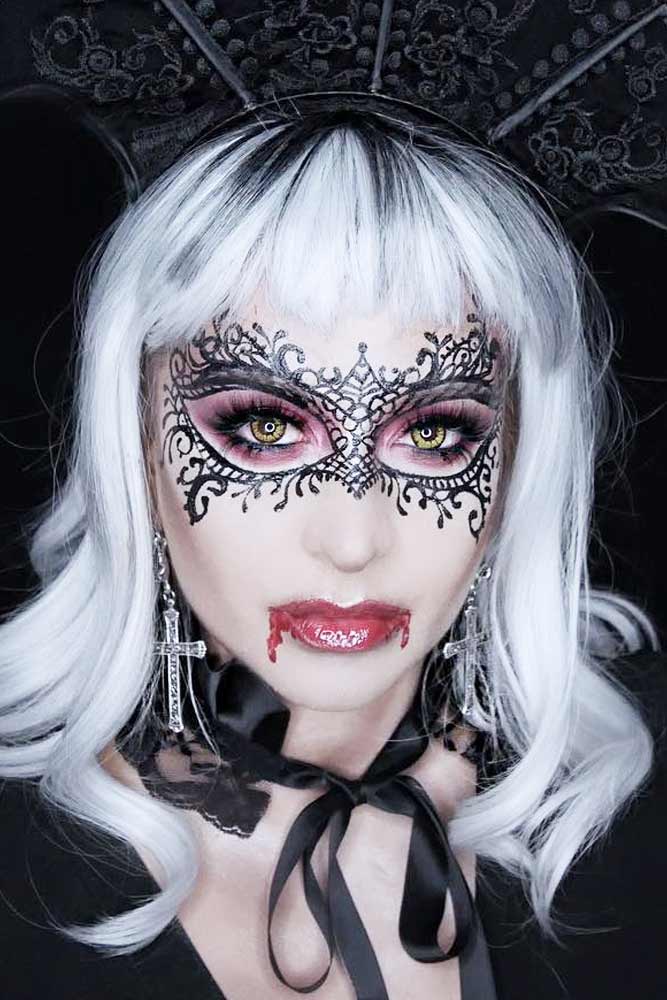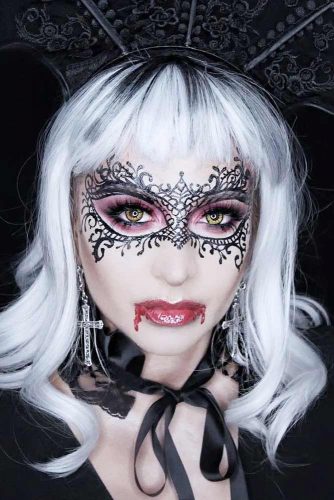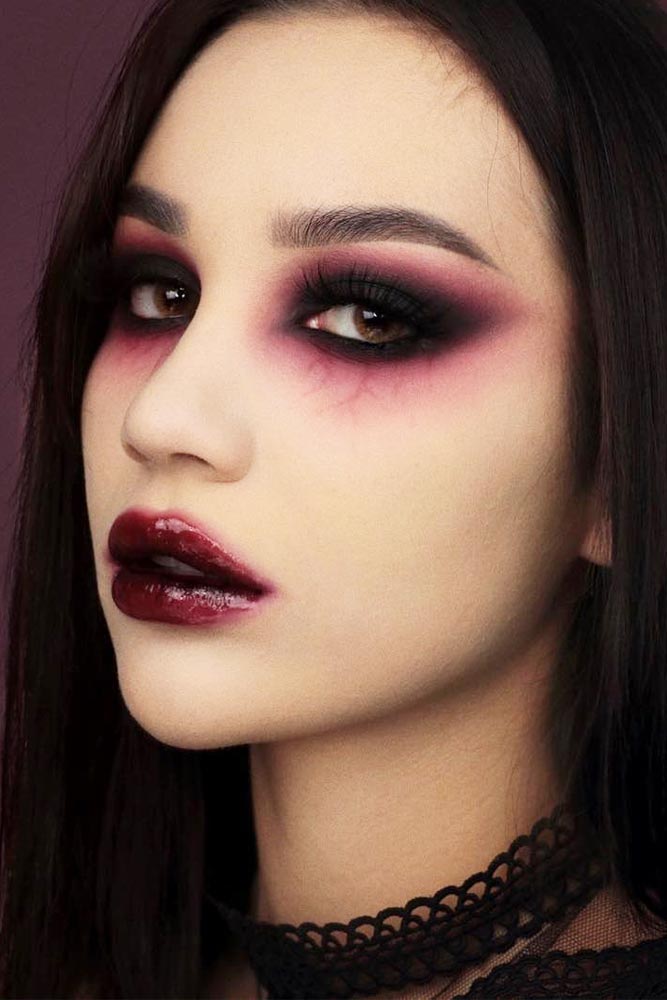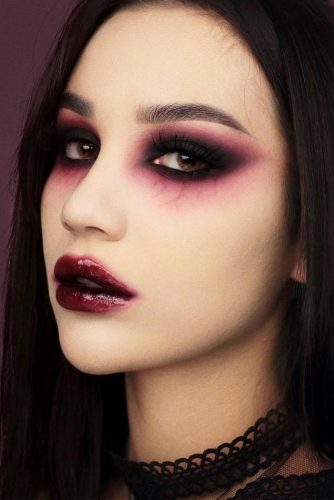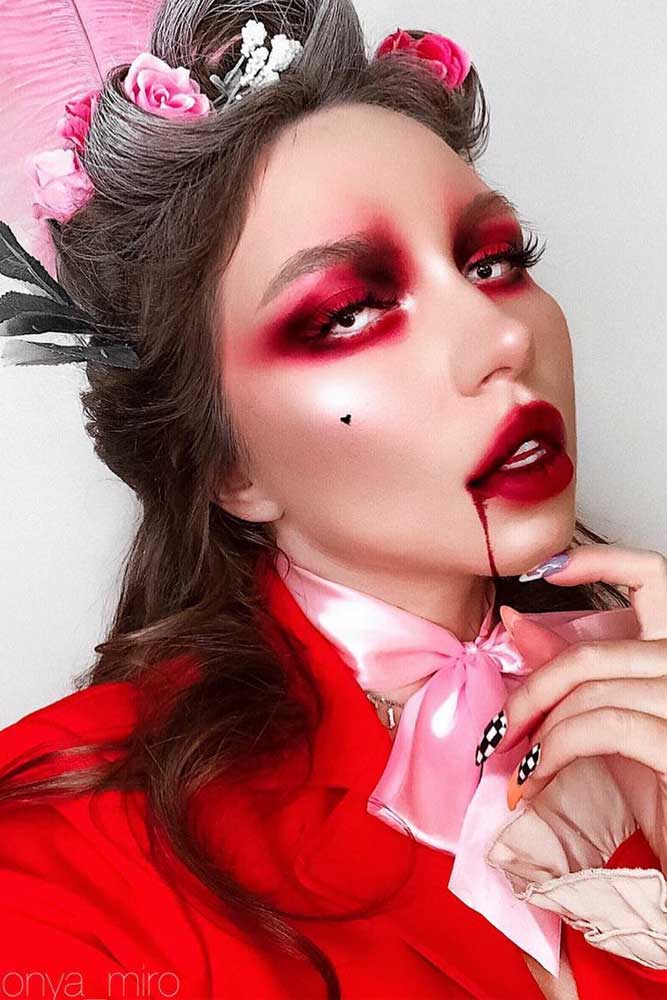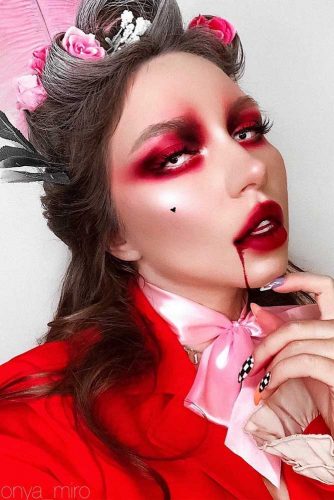 Source: annalingis via Instagram, byjeannine via Instagram, sonya_miro via Instagram
Combine blurred black and blood eye makeup with lips that are ready to leave marks on his neck, and your holiday image will be really seductive.
Cool Vampire Makeup Idea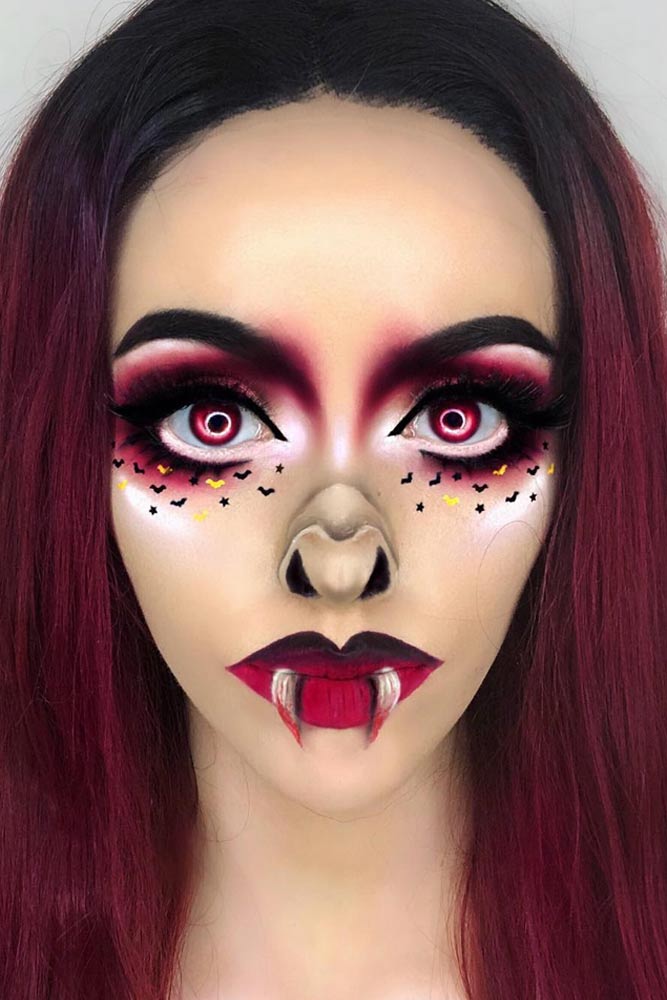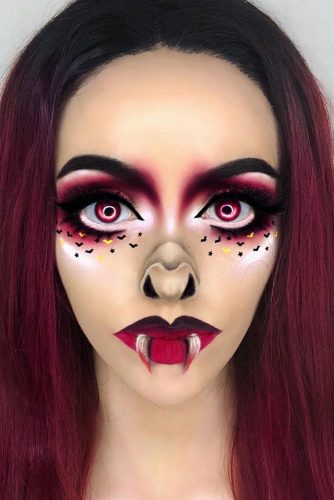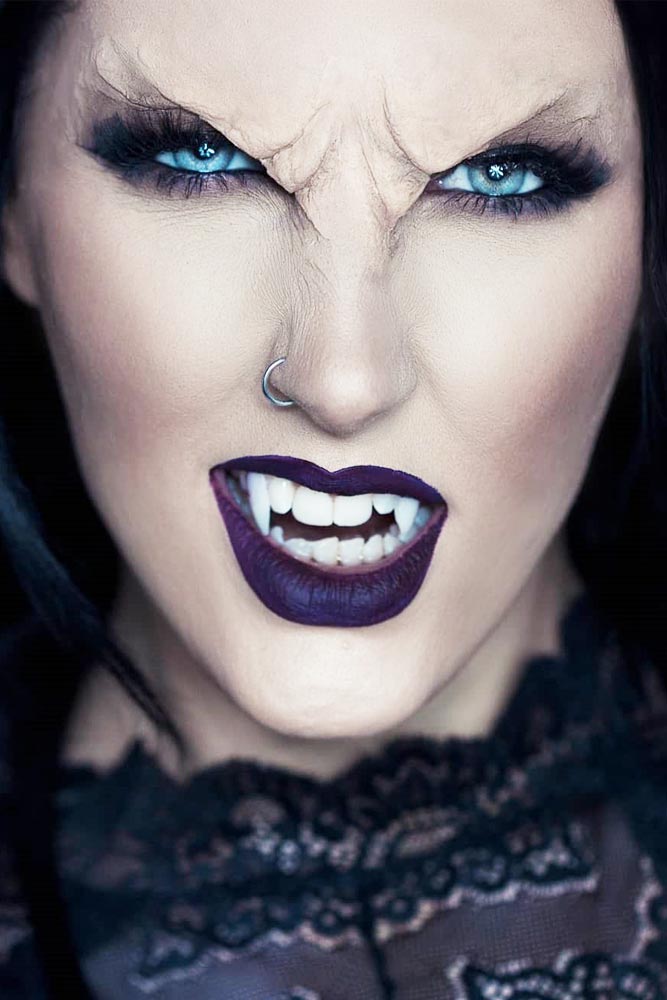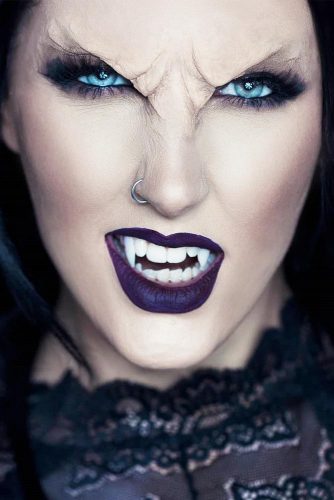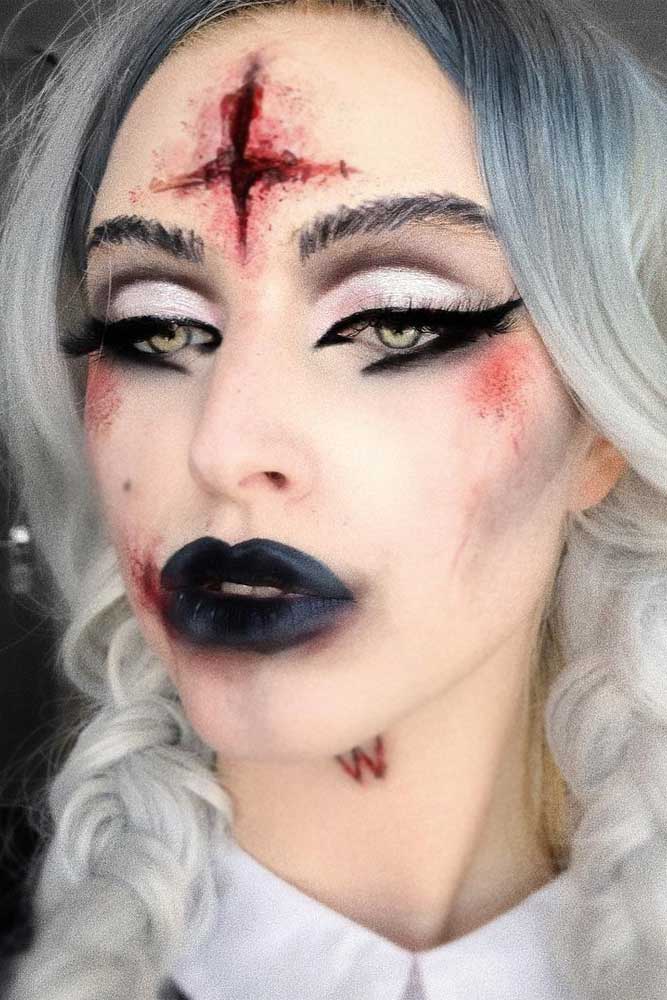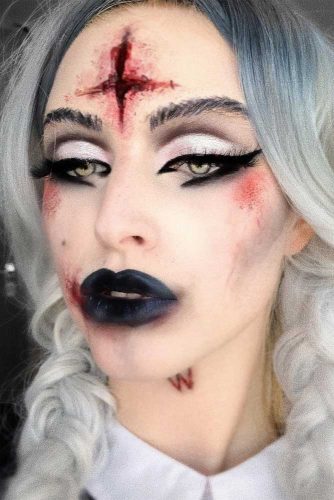 Source: artbeautychaos via Instagram, lynzmua via Instagram, dominika_bubeliny via Instagram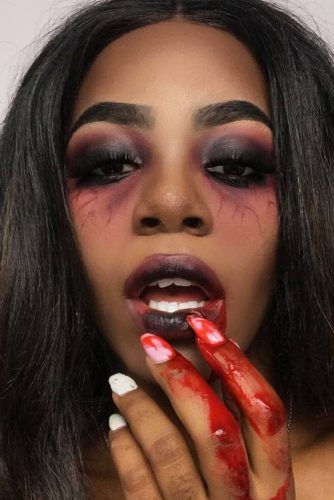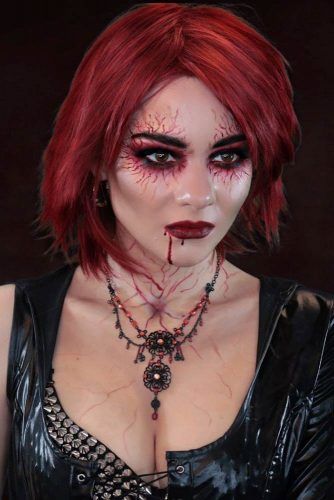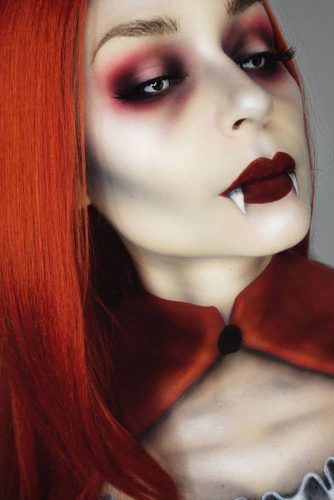 Source: aplou28 via Instagram, pepperwightcreations via Instagram, lola_von_esche via Instagram
Often it seems that vampire makeup has been used already for so many times that there is nothing new to experiment with. However, if you have a closer look at the ideas that we have prepared, you will understand that the idea is misleading. There is still plenty of fish in the sea! Pick your cool vampire look to divide and conquer!
Fantasy And Scary Vampire Makeup Idea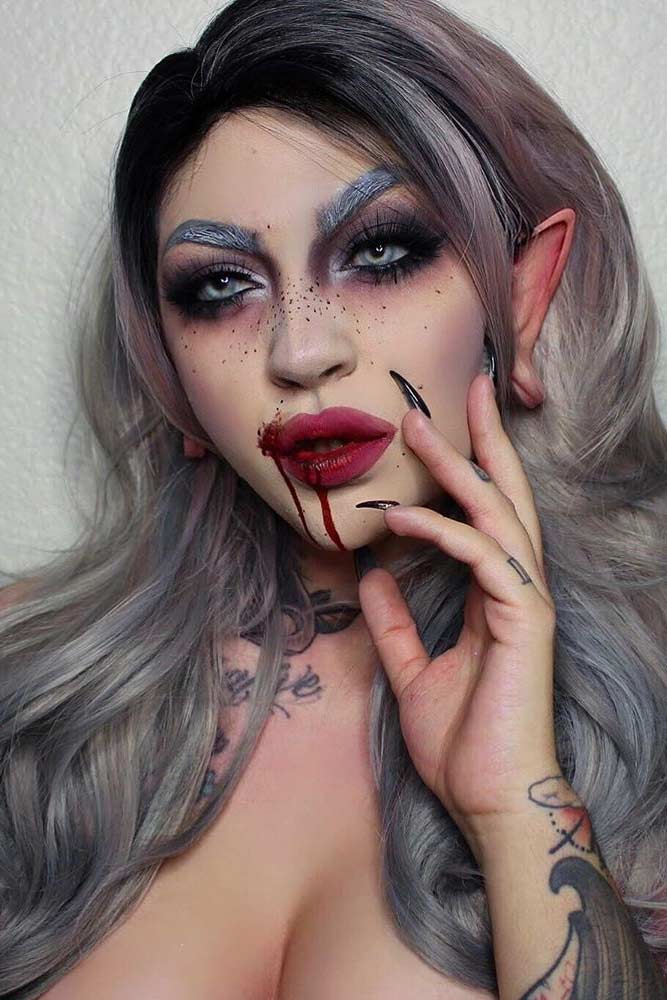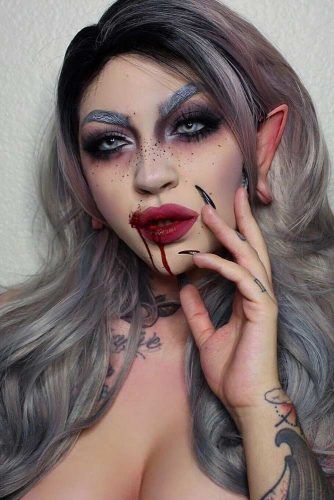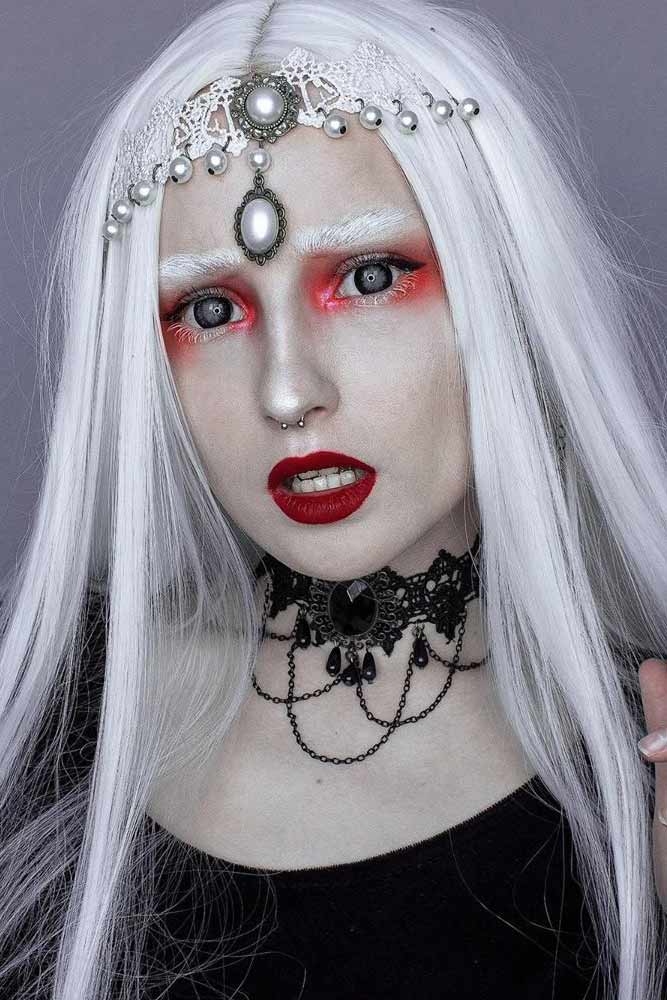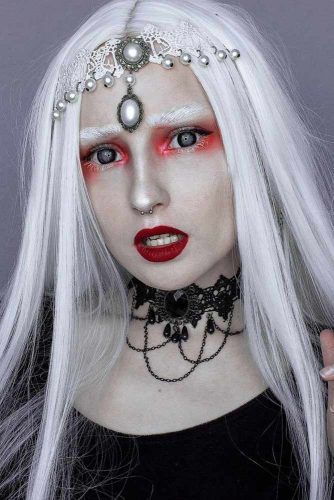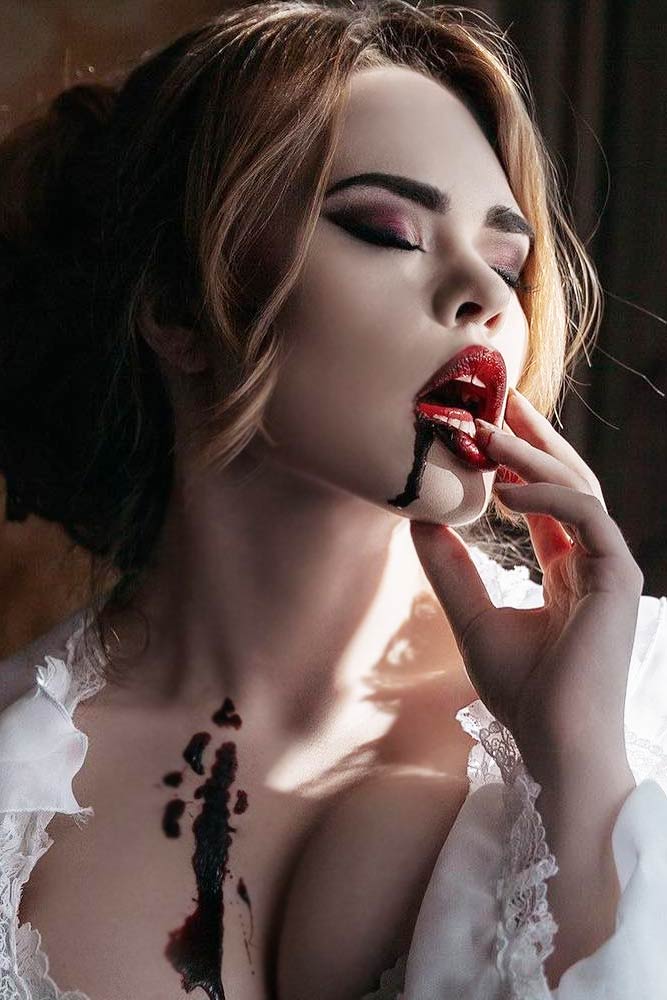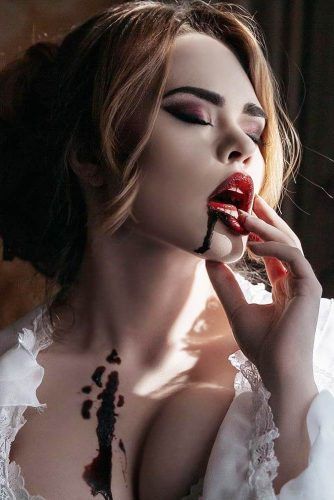 Source: devanndiorio via Instagram, momjesusone via Instagram, caseymakeup via Instagram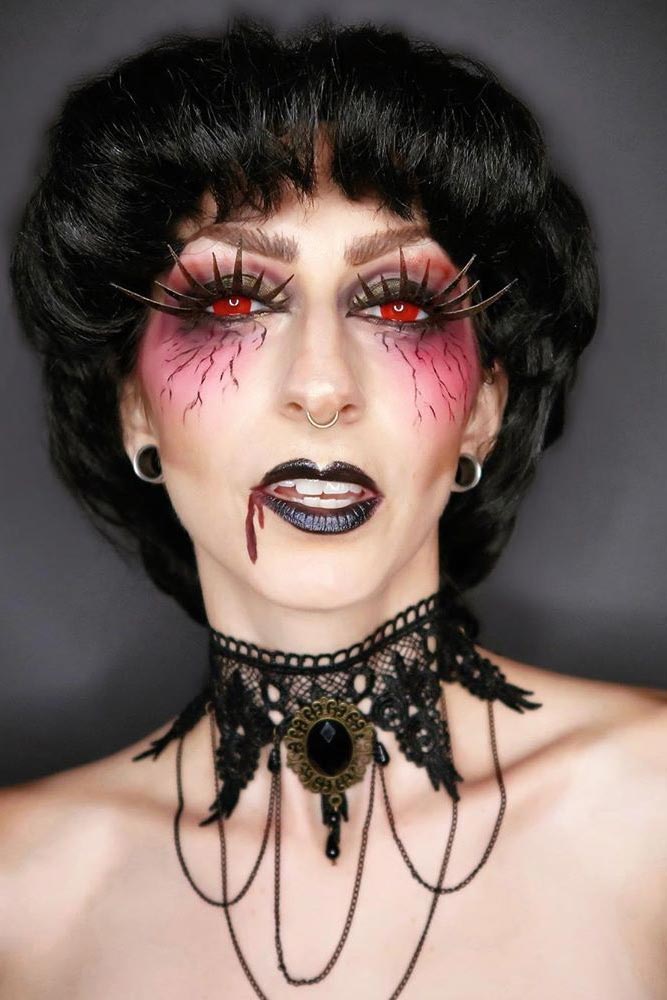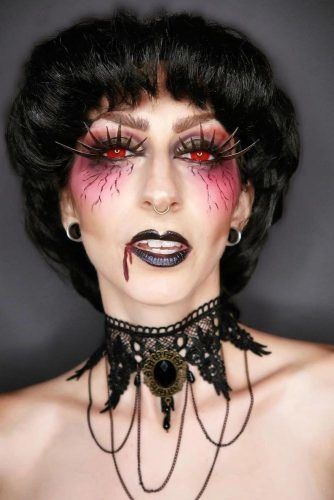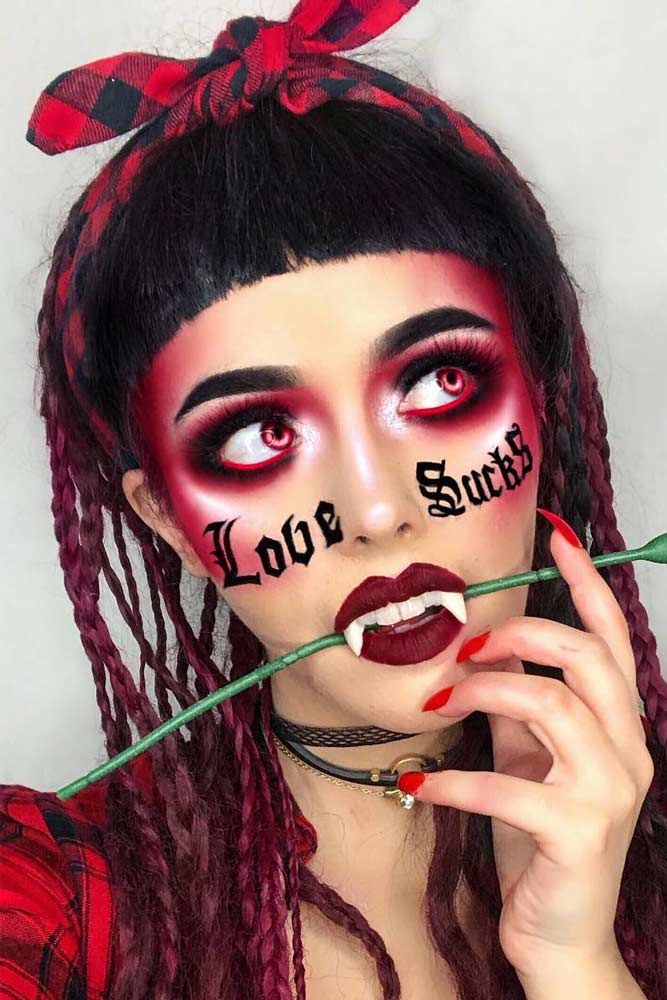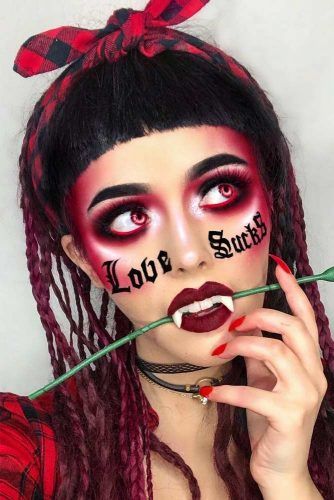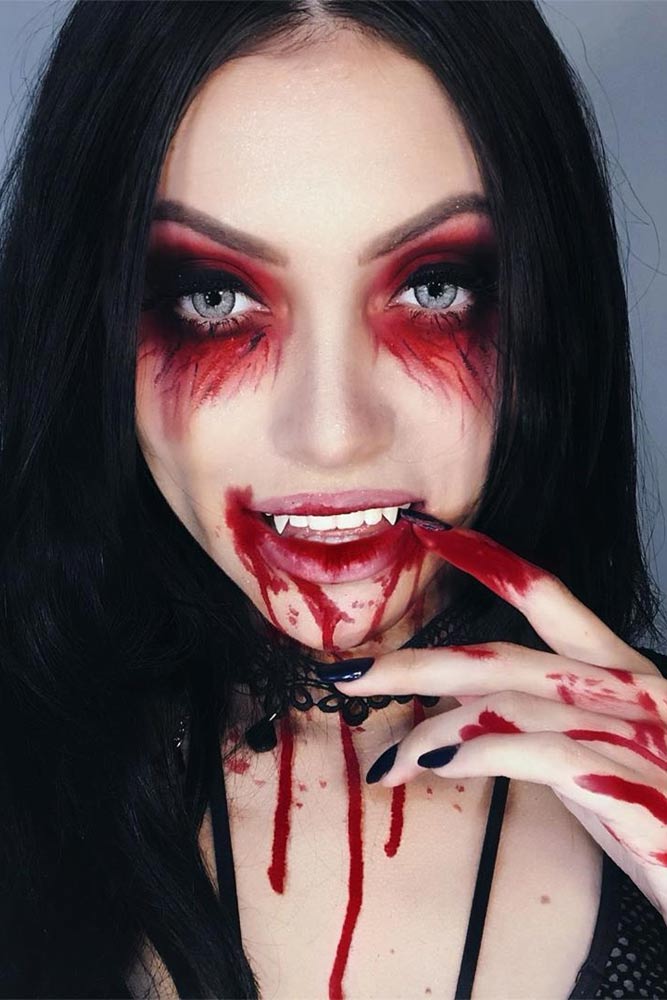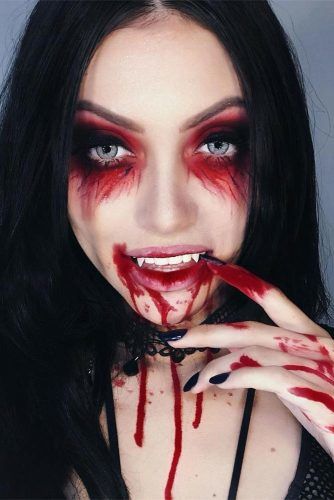 Source: ingridvictoria_mua via Instagram, artbeautychaos via Instagram, euthamiresterra via Instagram
Glam And Beauty Vampire Makeup Idea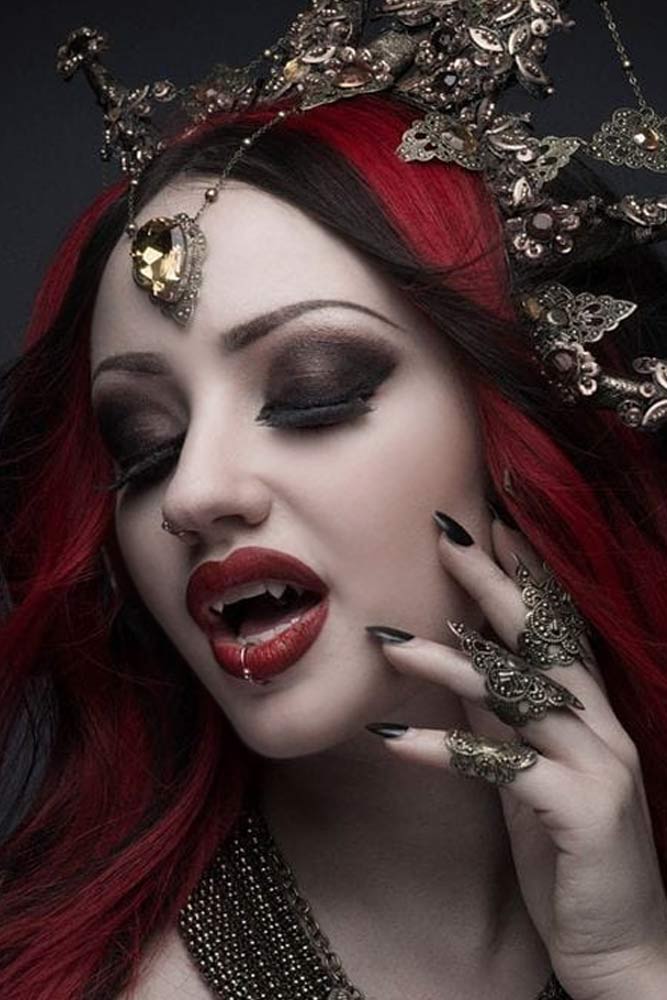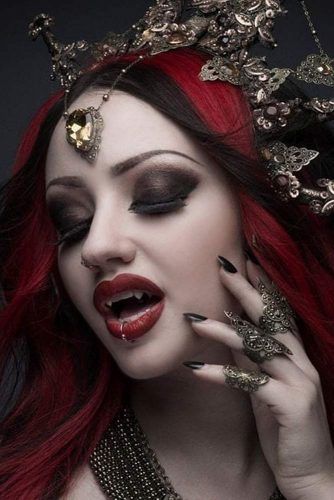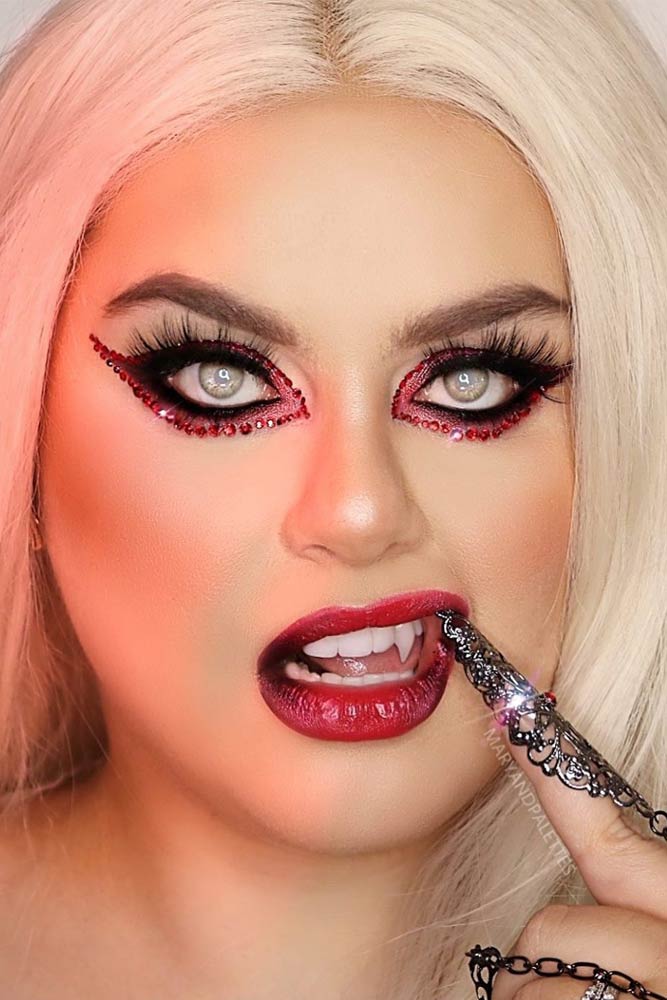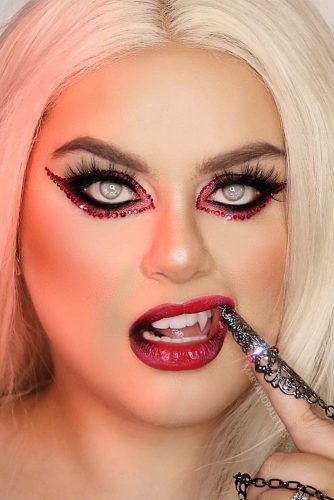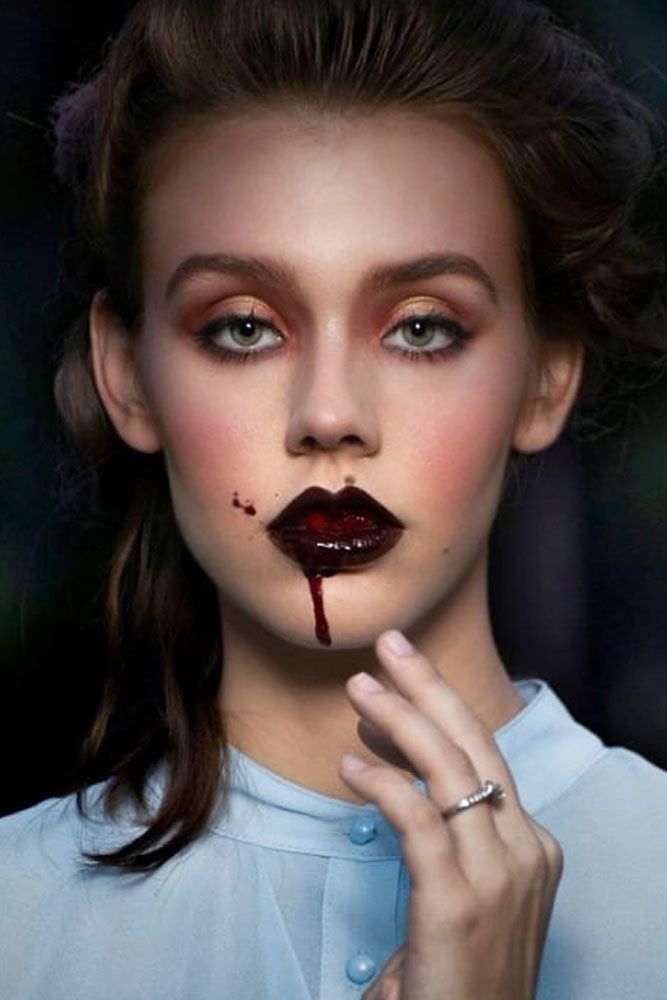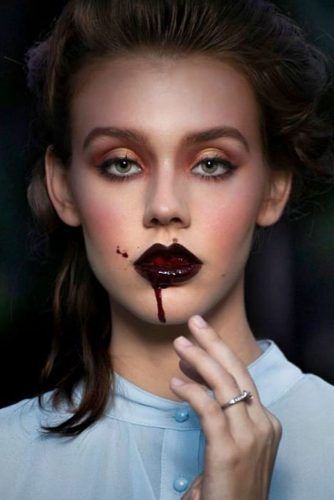 Source: g.rungedevil via Instagram, maryandpalettes via Instagram, _jenaya._ via Instagram