We have found pumpkin decorating ideas that are not only really spooktacular but also can be easily recreated at home. The holiday is sooner than you think, so it is time to start planning your home decor for the Day of the Dead. Will, it is fun, scary, elegant, or pop-culture-inspired?
Most Creative And Funny Pumpkin Decorating Ideas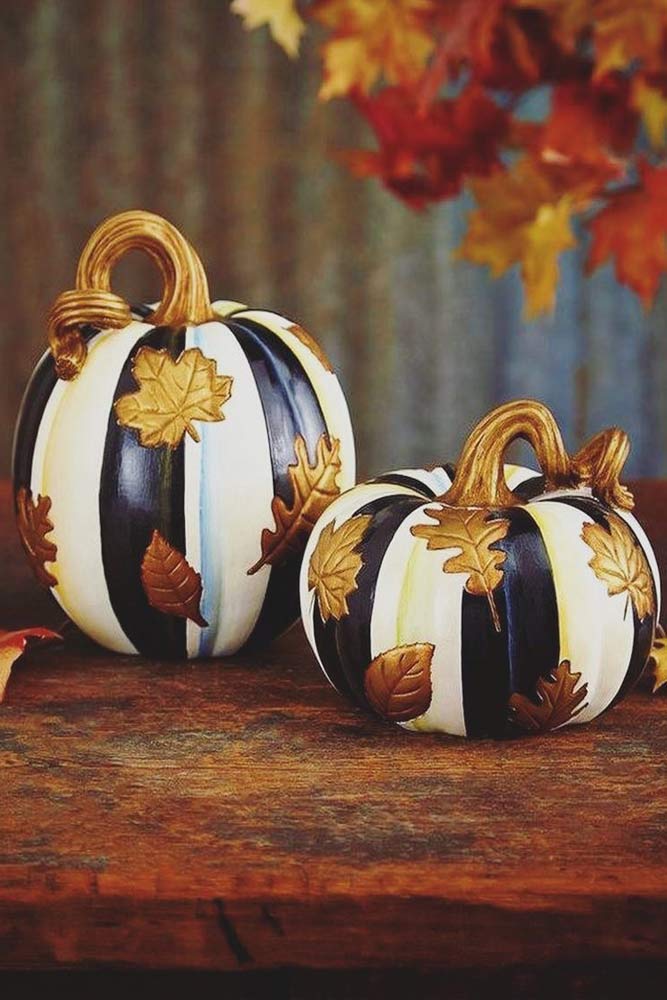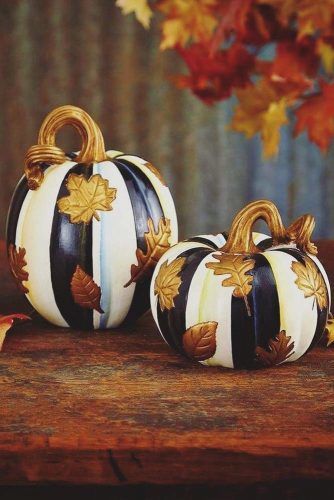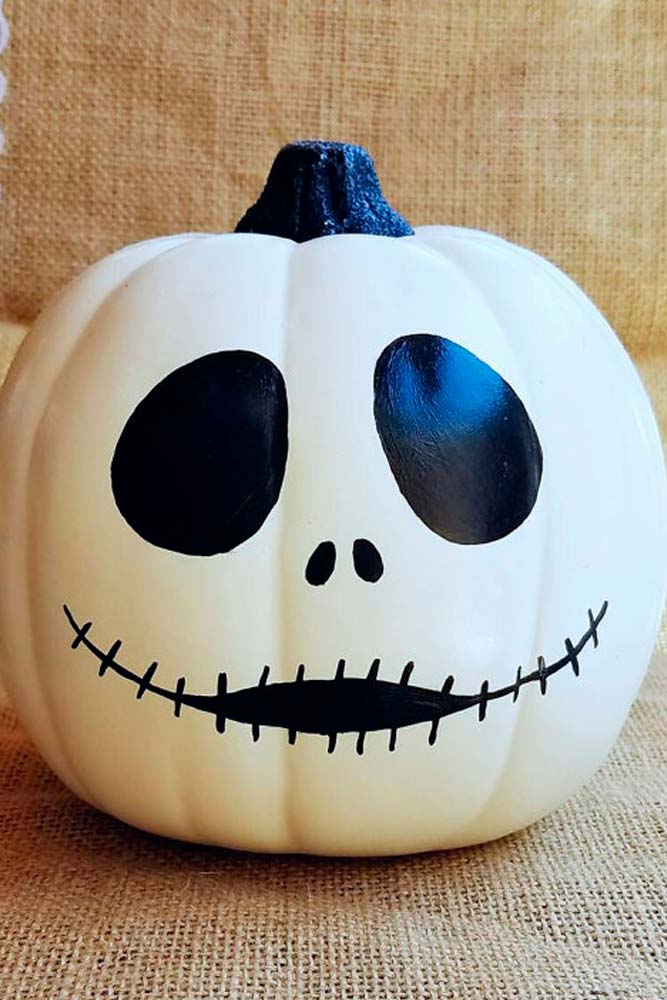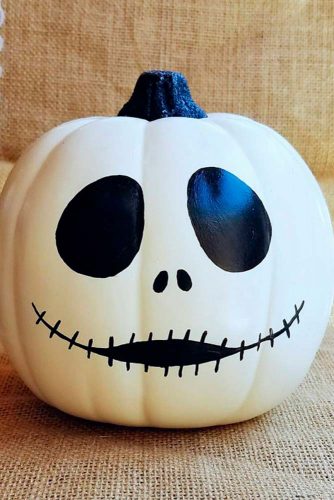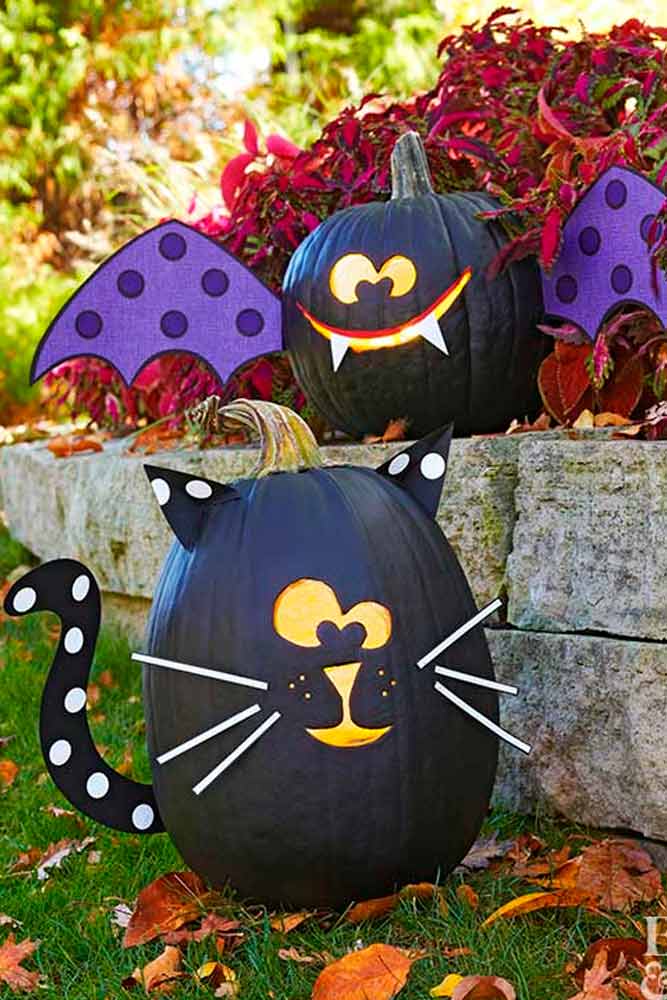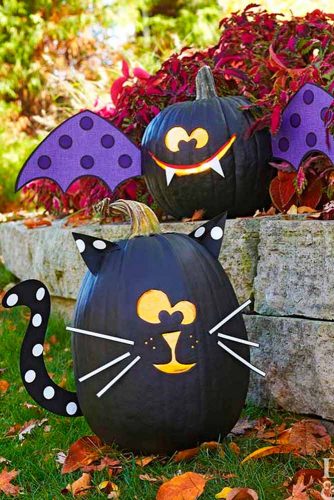 Source: Bystephanielynn, DesignsbySandrag via Etsy, BGH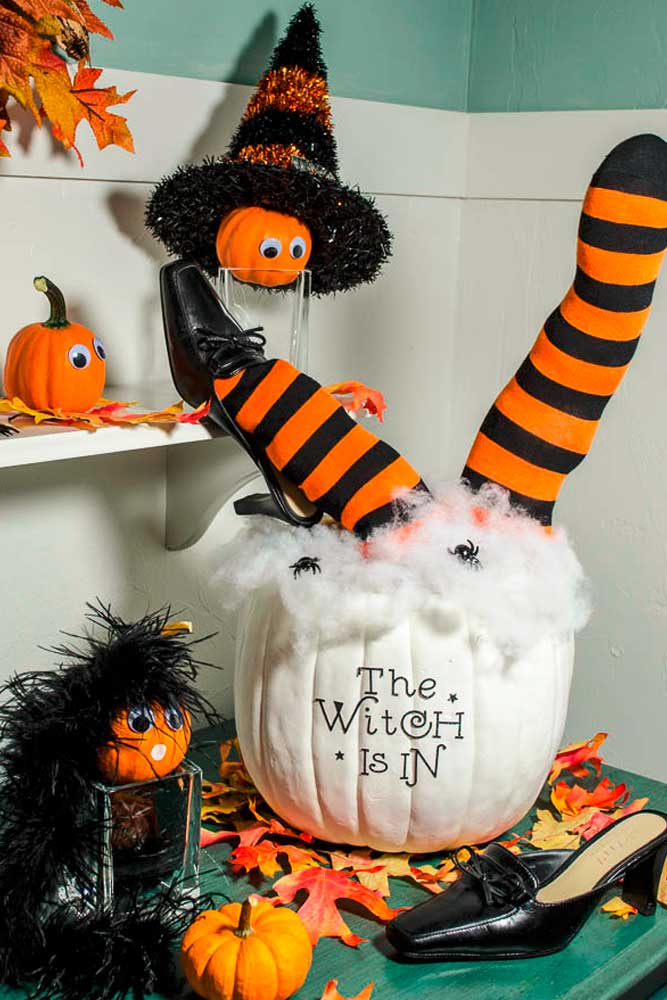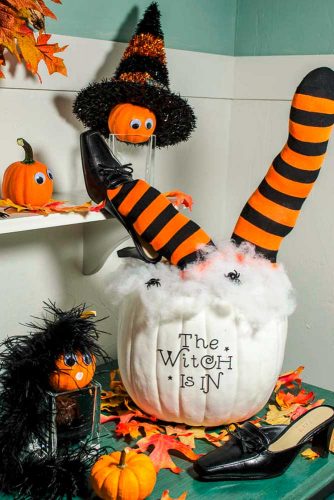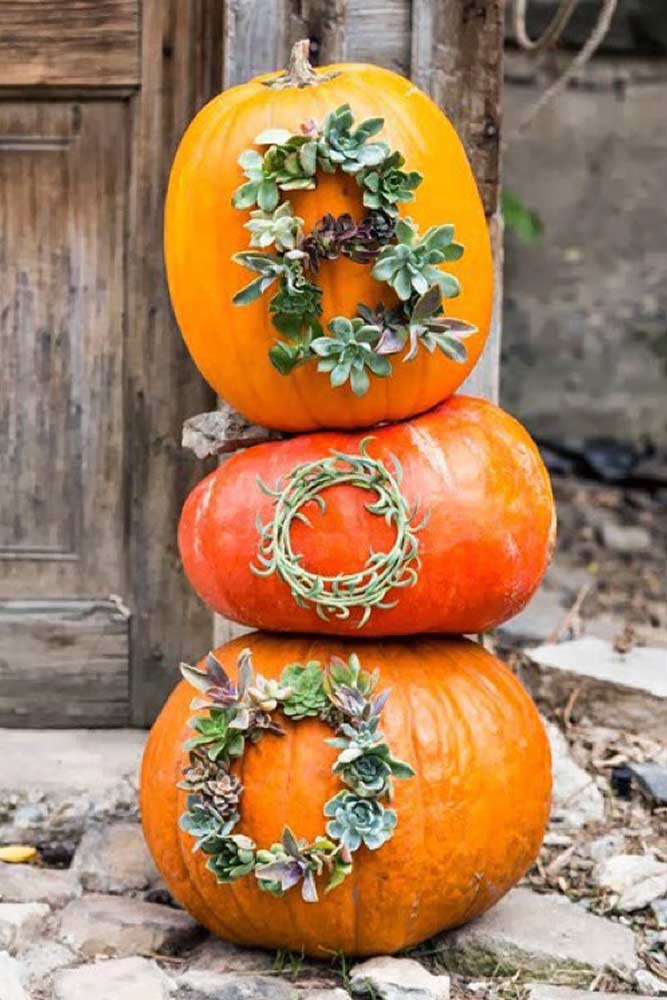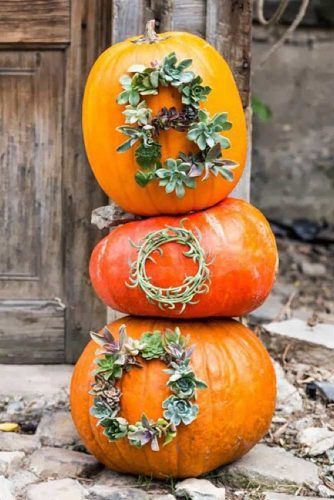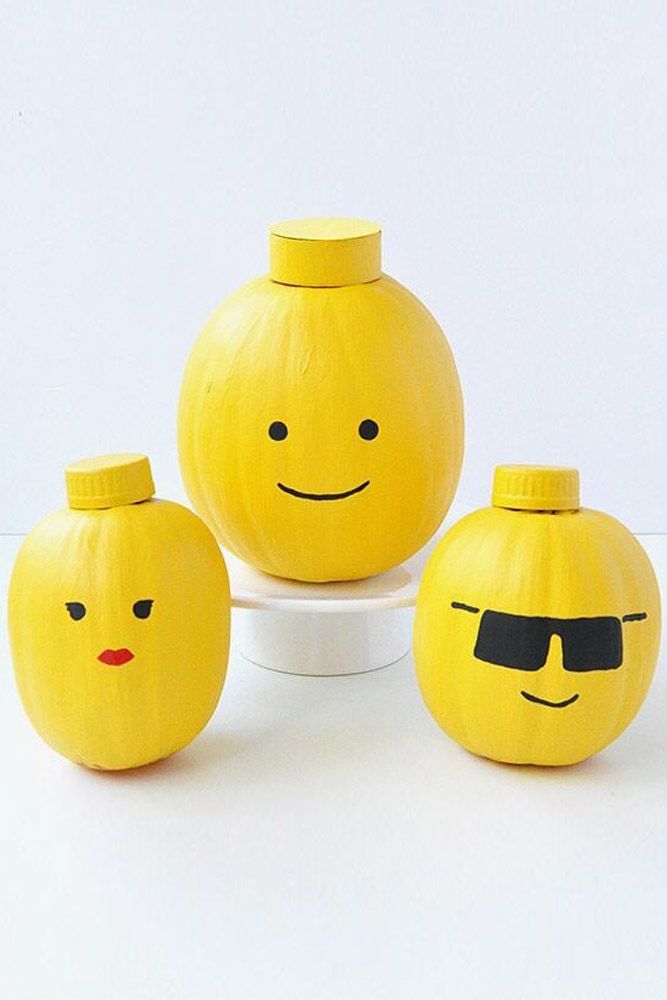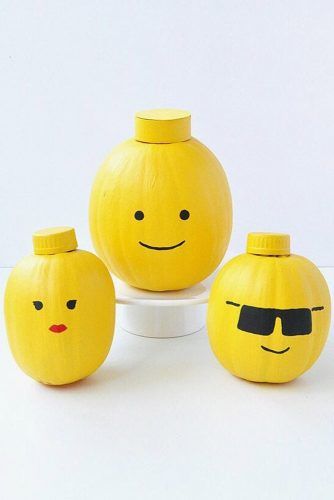 Source: Fourgenerationsoneroof, houselarsbuilt via Instagram, plaidcrafts via Instagram
In any case, a pumpkin is an essential attribute of the holiday and we can often see it among Halloween decoration ideas. You can place those fun pumpkins anywhere at your place.
Popular DIY Halloween Decorations With Pumpkins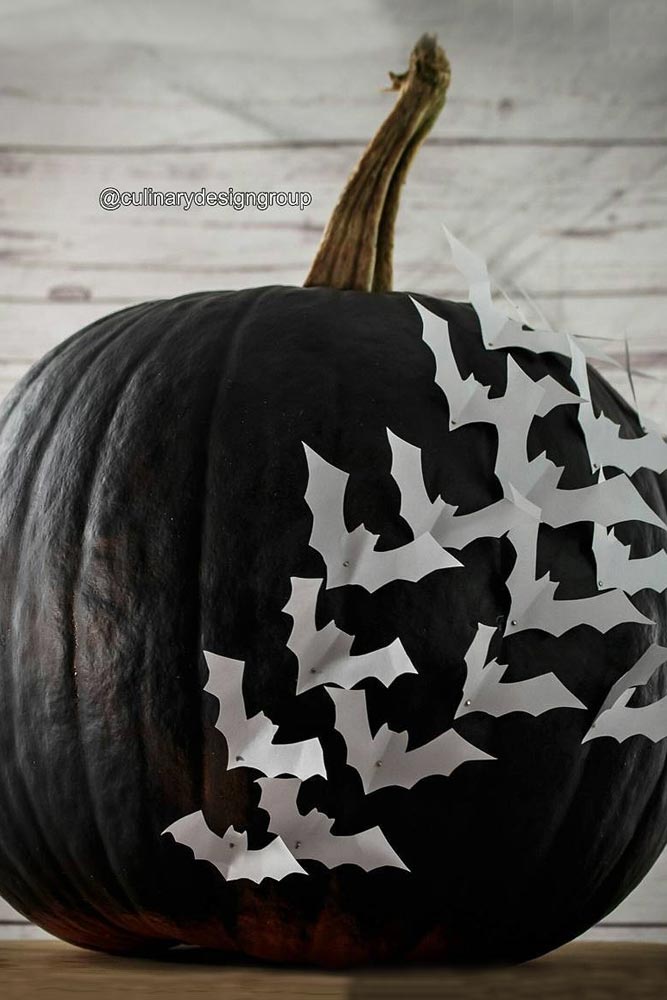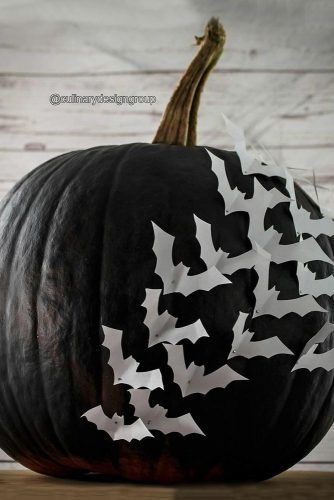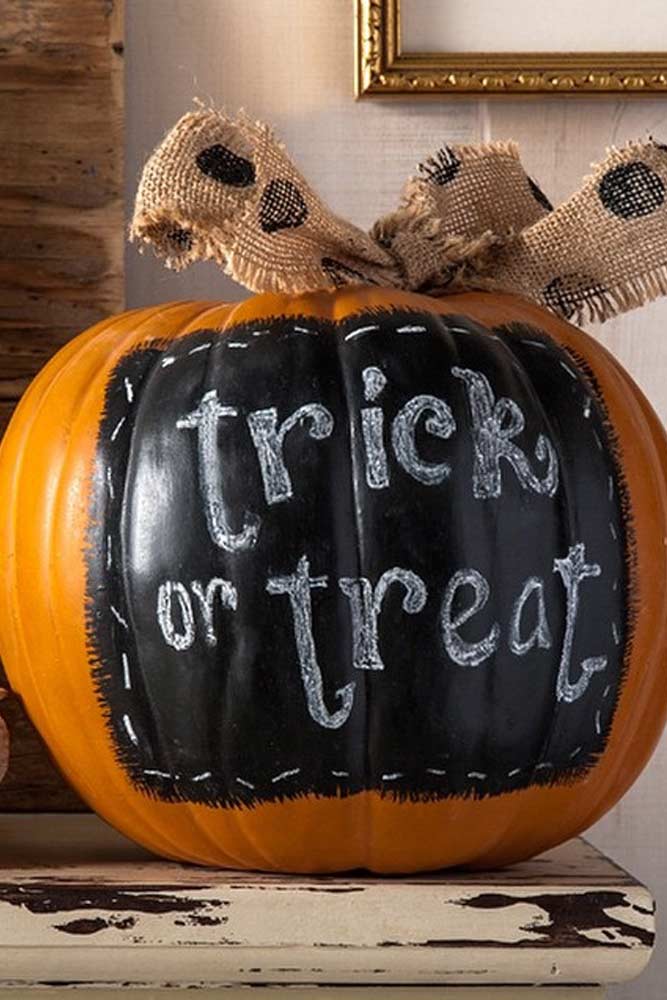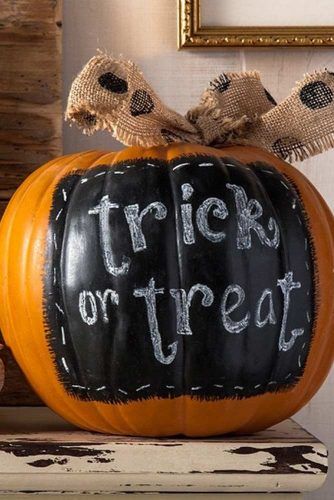 Source: culinarydesigngroup via Instagram, plaidcrafts, Shesimplydesigns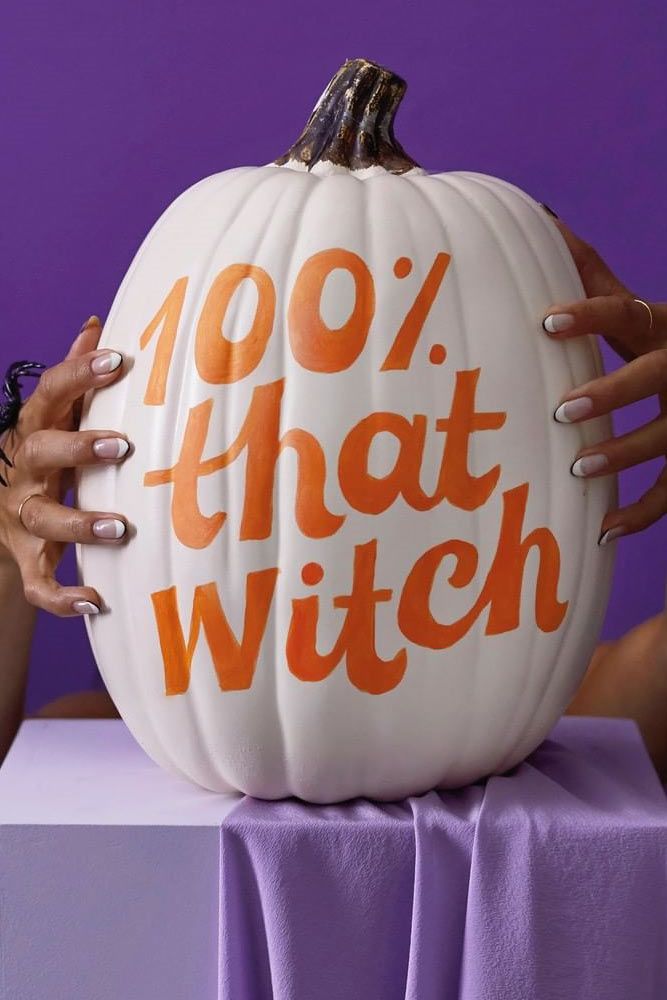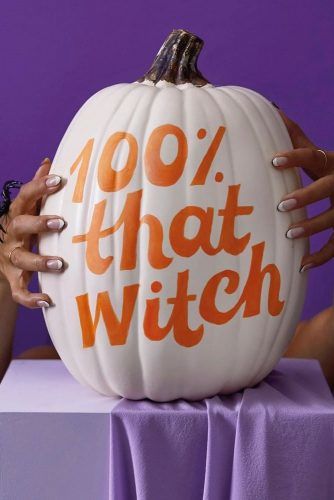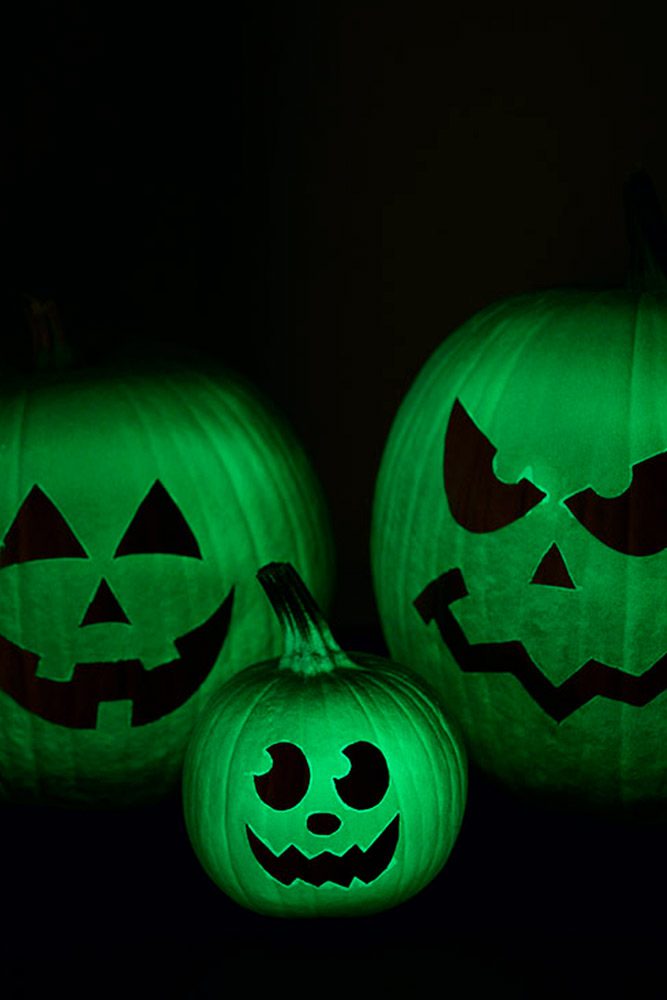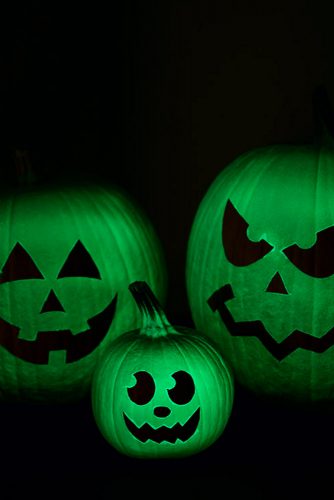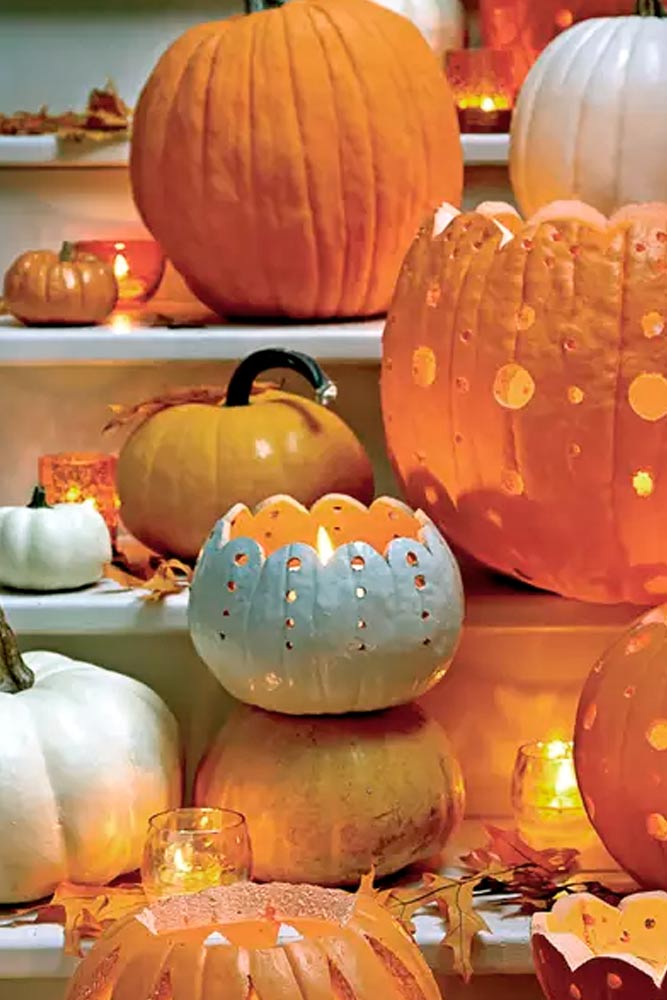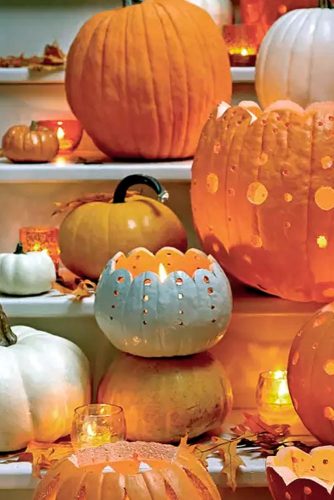 Source: think.make.share via Instagram, Onelittleproject, Southernliving
These DIY Halloween decorations with pumpkins are not difficult to create at all. And people who will come to your Spooky Party will stand in line to take pictures with them.
Halloween Decoration Ideas With Cute Pumpkins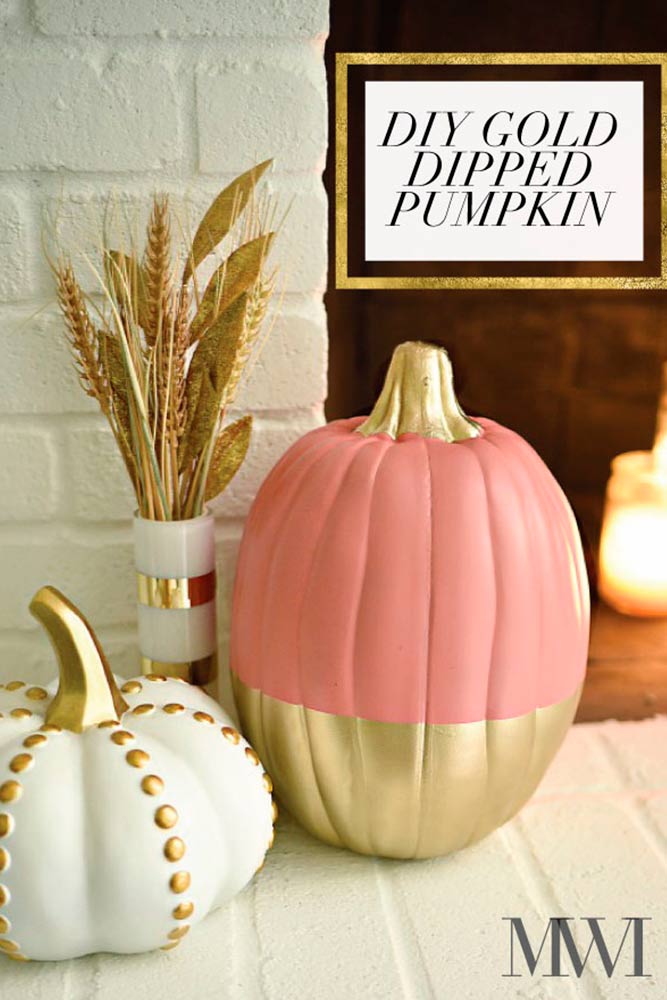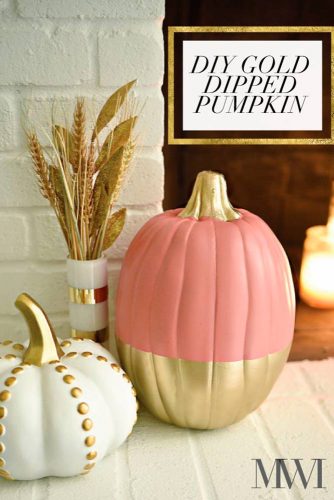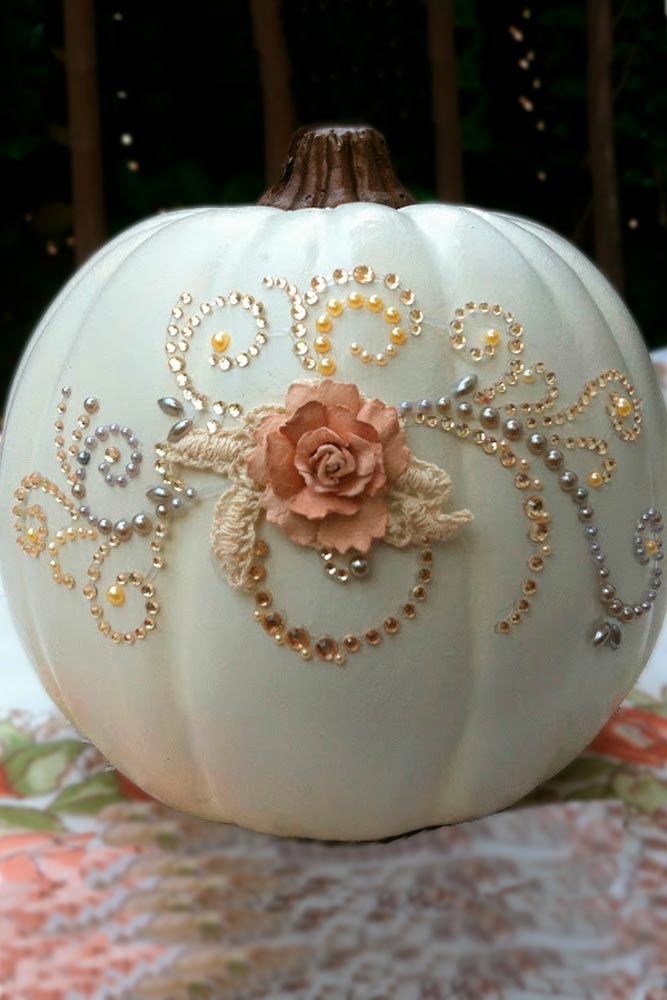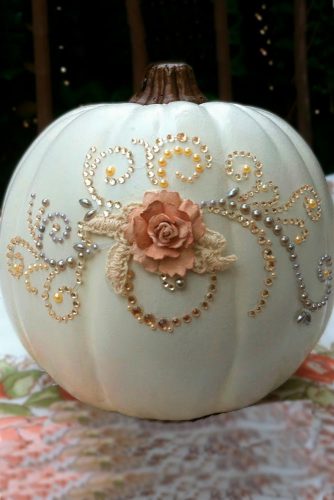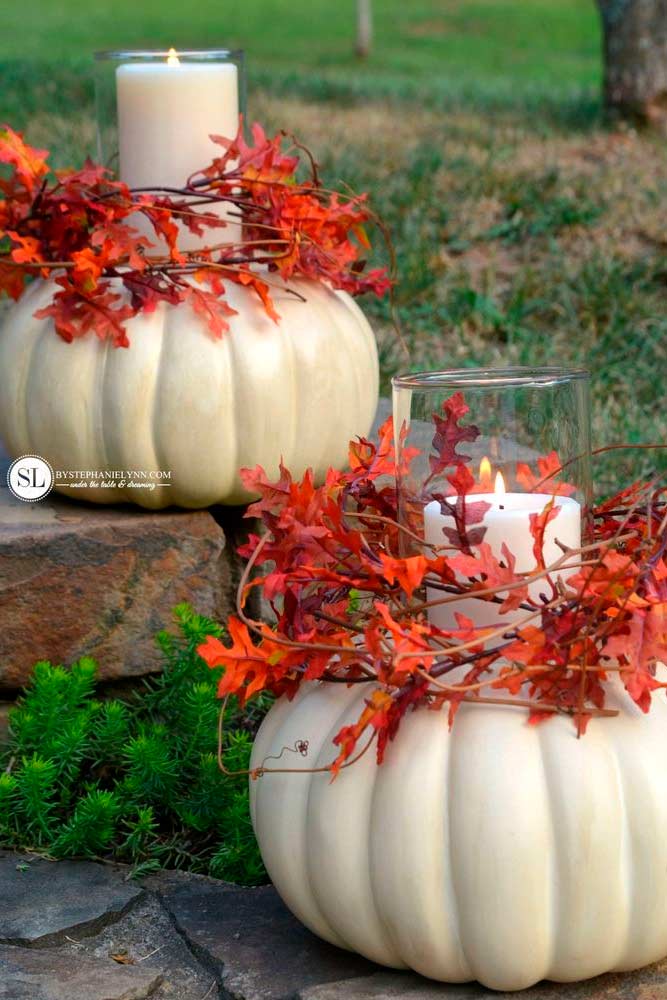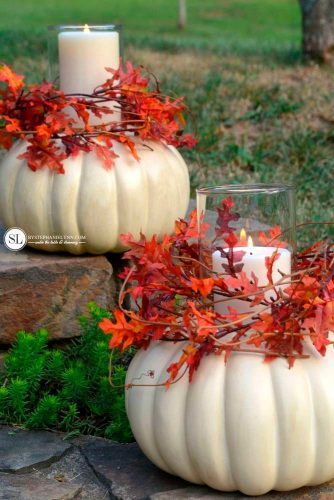 Source: Monicawantsit, Lifeonlakeshoredrive, Bystephanielynn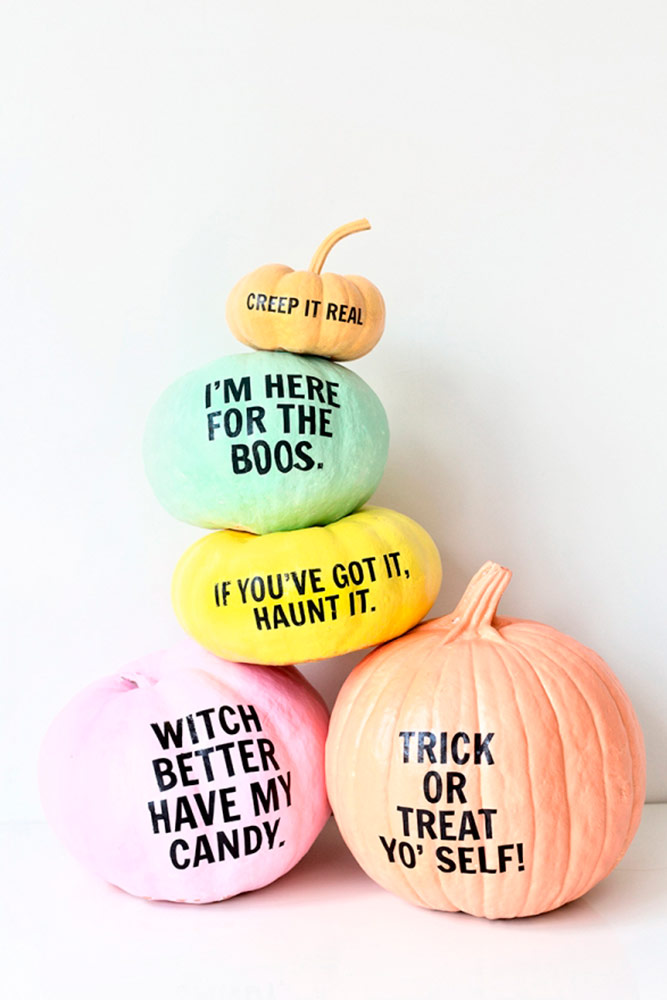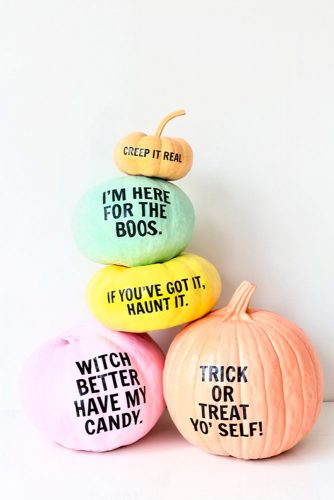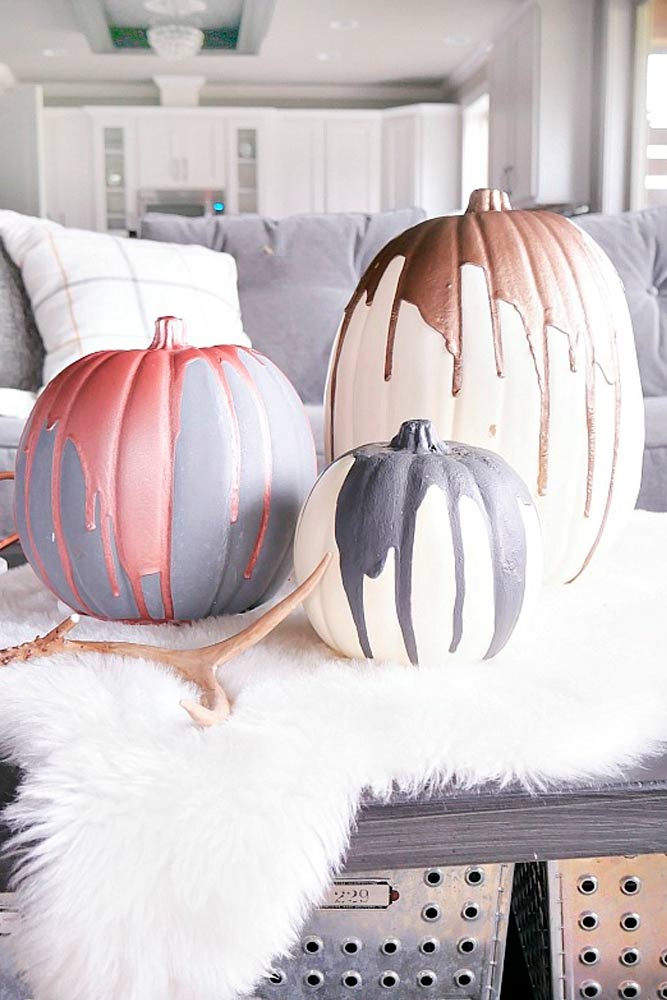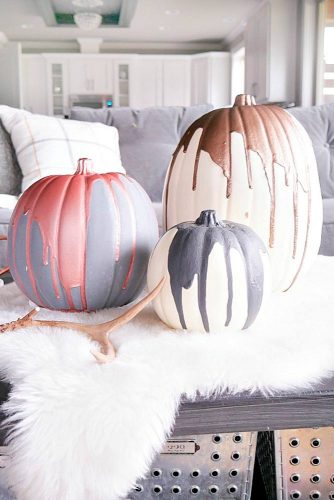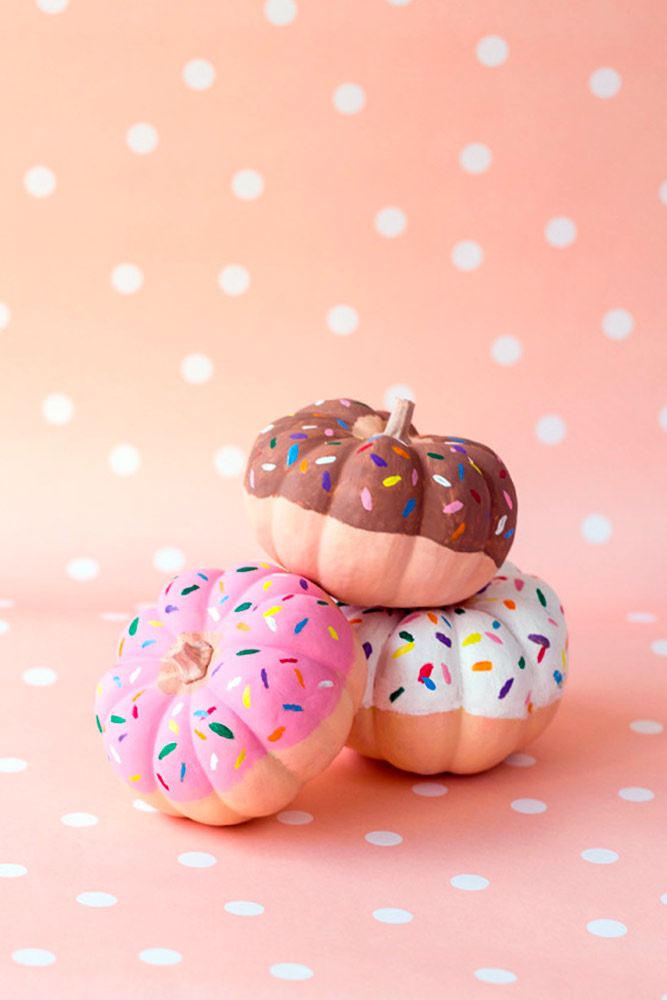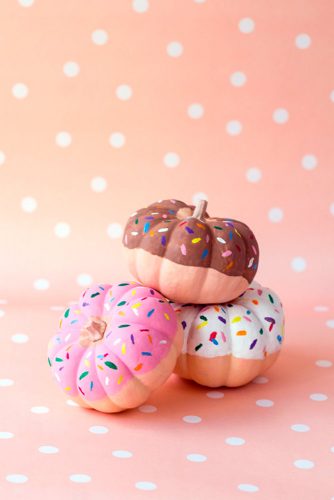 Source: Studiodiy, Tarynwhiteaker, Studiodiy
Today even the most demanding ladies can involve pumpkins into their party decor. As you can see, these pumpkins are so elegantly dressed that they can become guests in a rich mansion.
Amazing Pumpkin Decorating Ideas You Can Do Yourself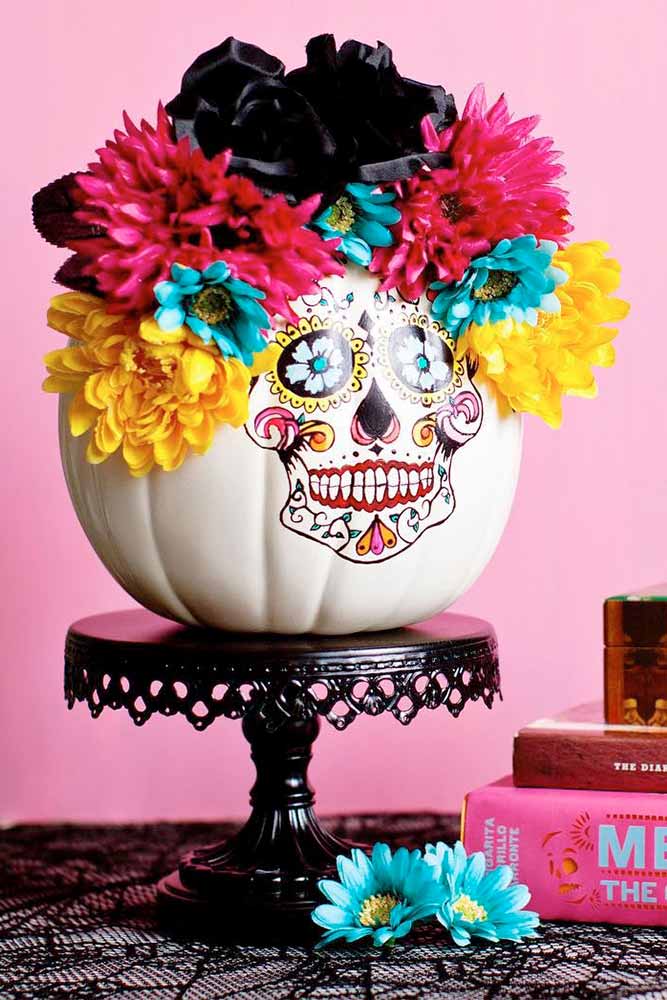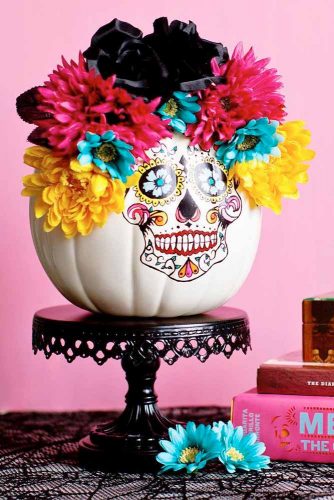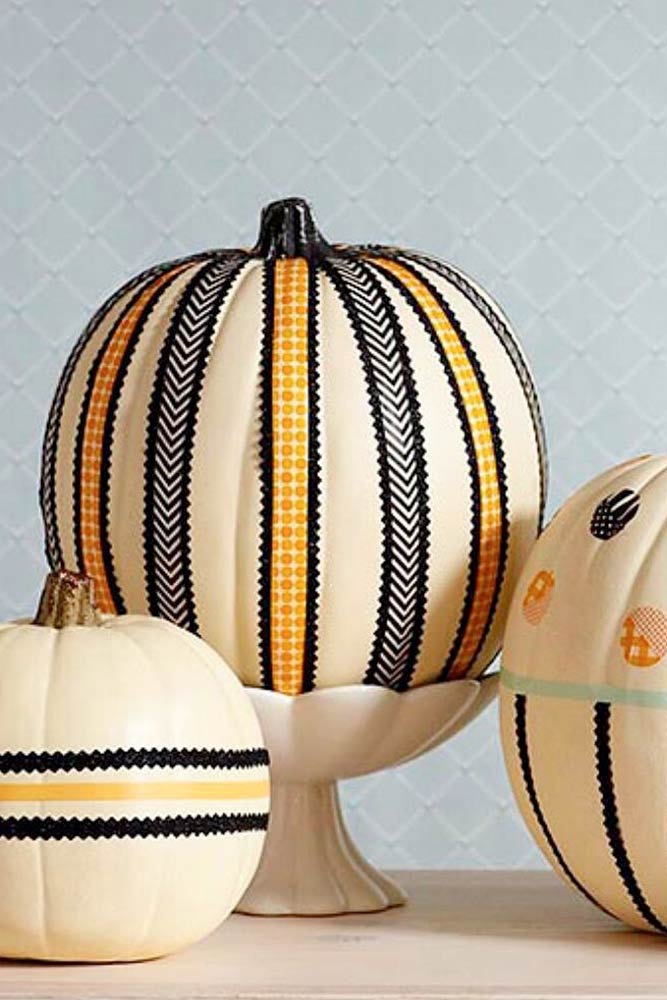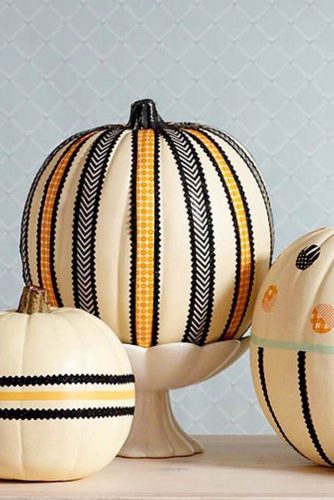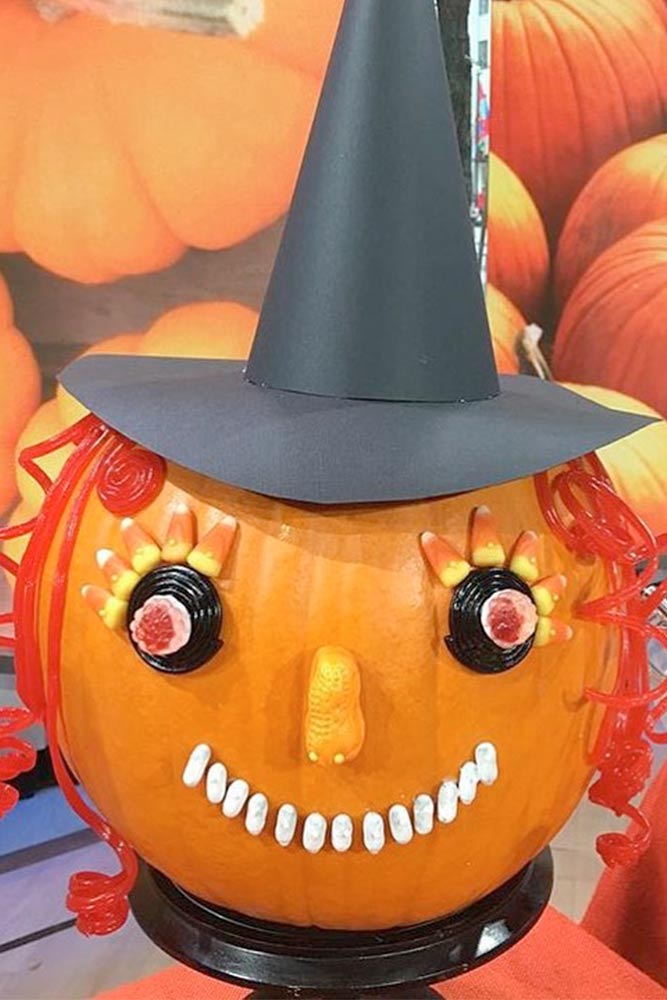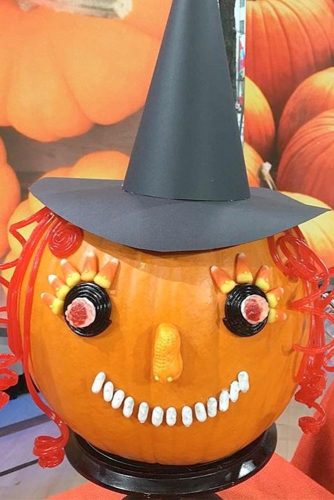 Source: melodrama via Instagram, lillunakristyn via Instagram, marthastewart/ via Instagram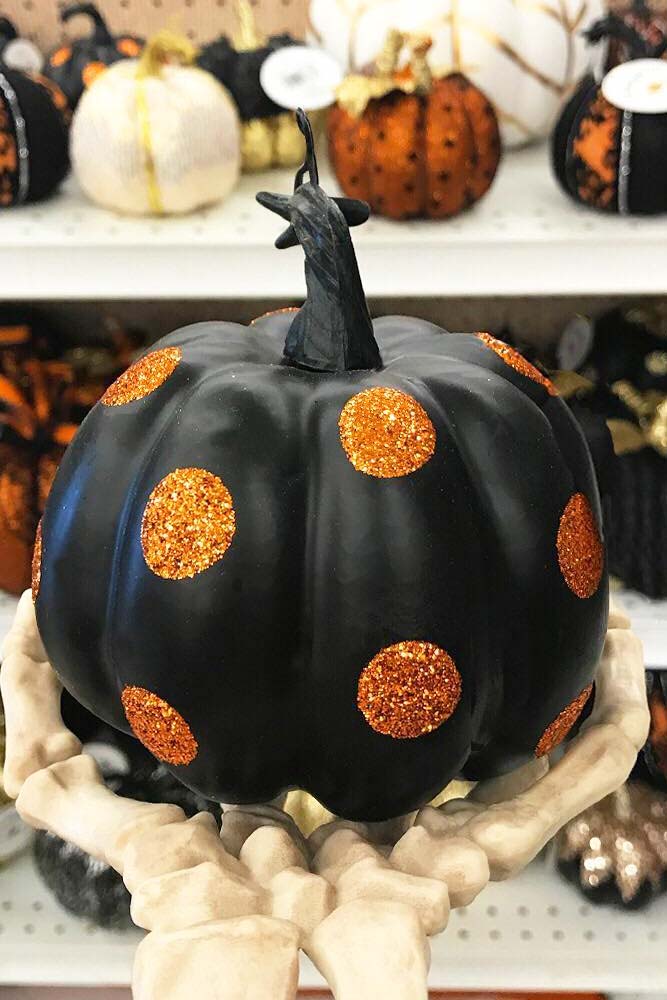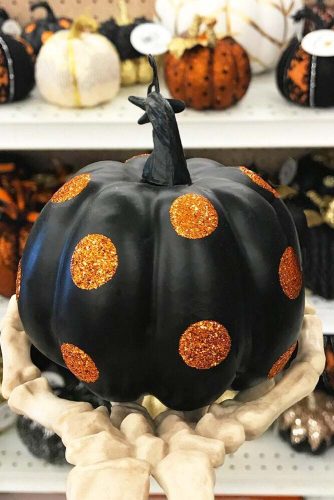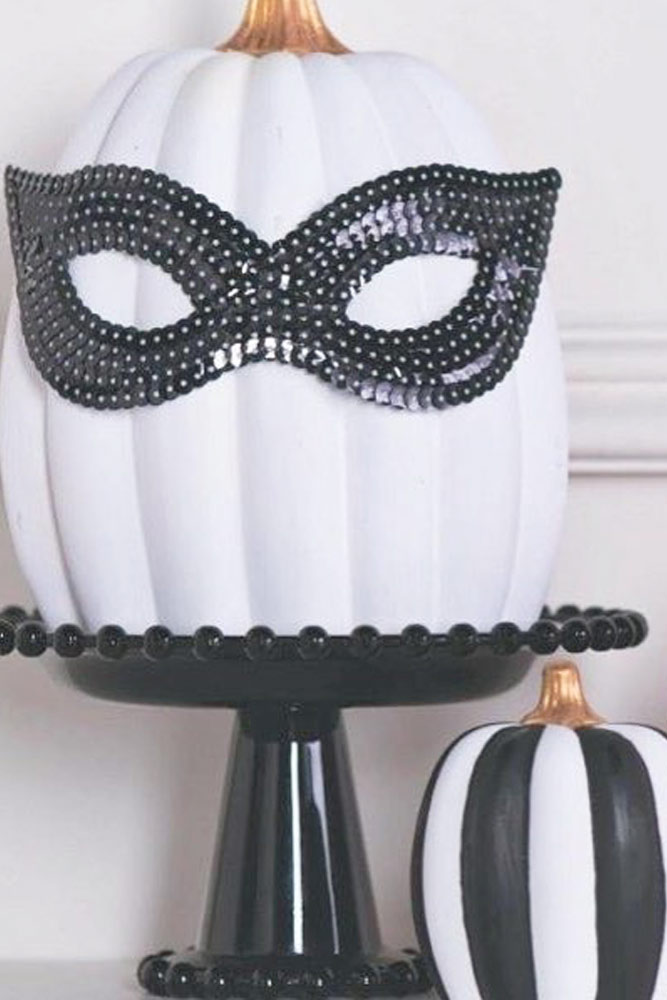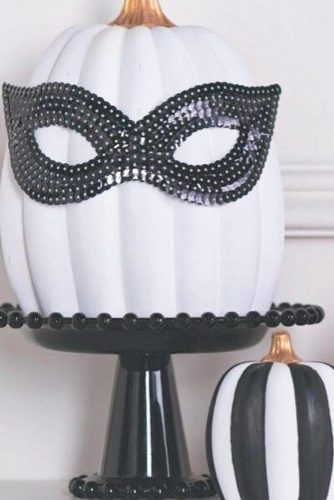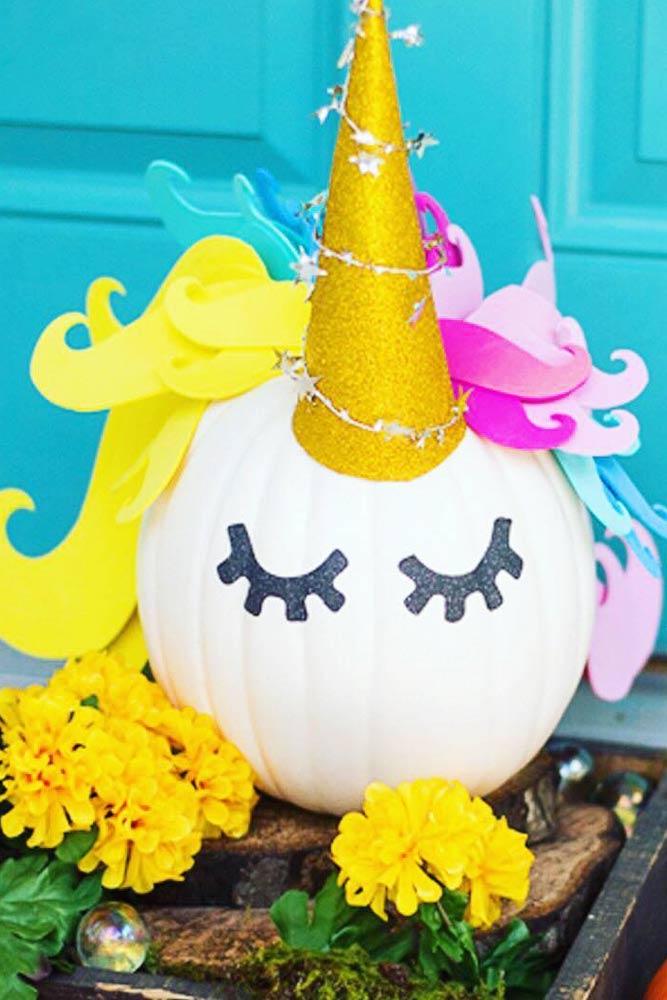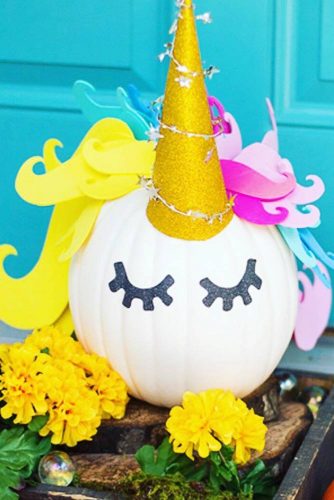 Source: joann_stores via Instagram, orientaltrading via Instagram, agirlandherglitter via Instagram
If you don't wish a pumpkin to remain of a natural color, switch on your imagination and chop-chop painting!
Newest Halloween Pumpkin Decorating Ideas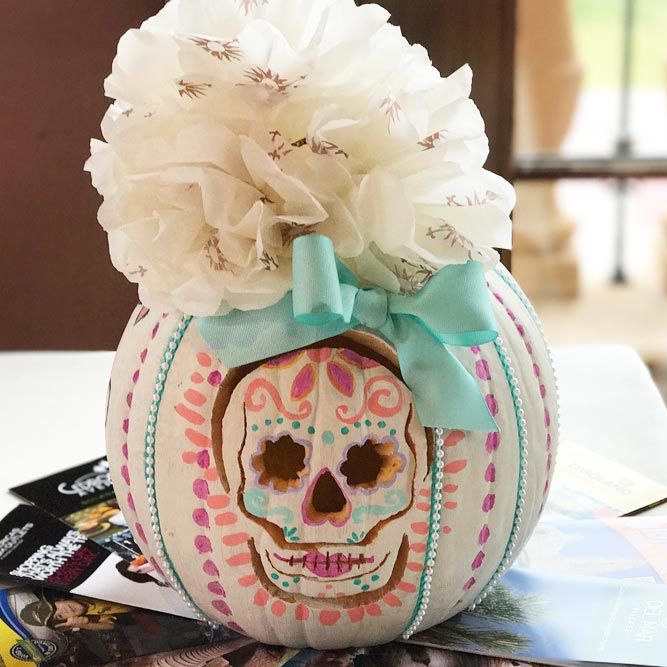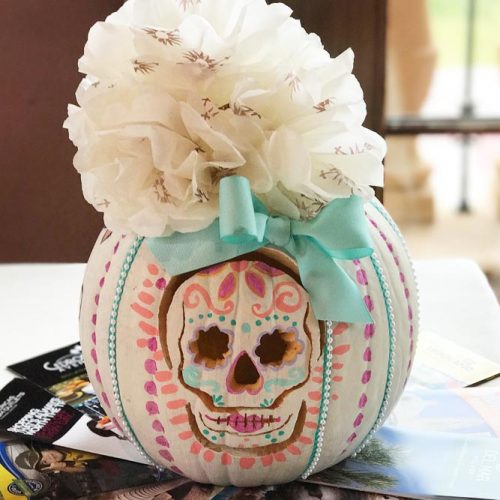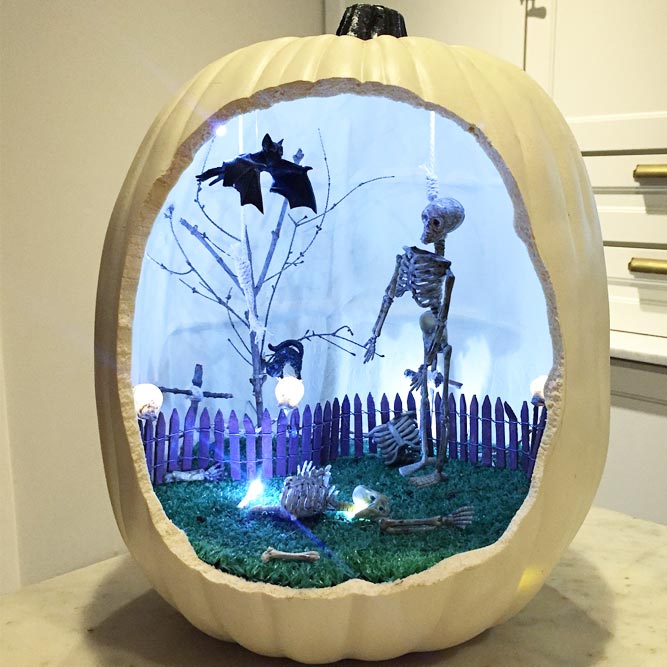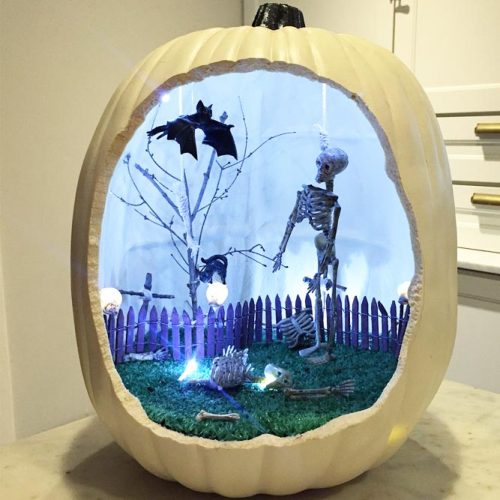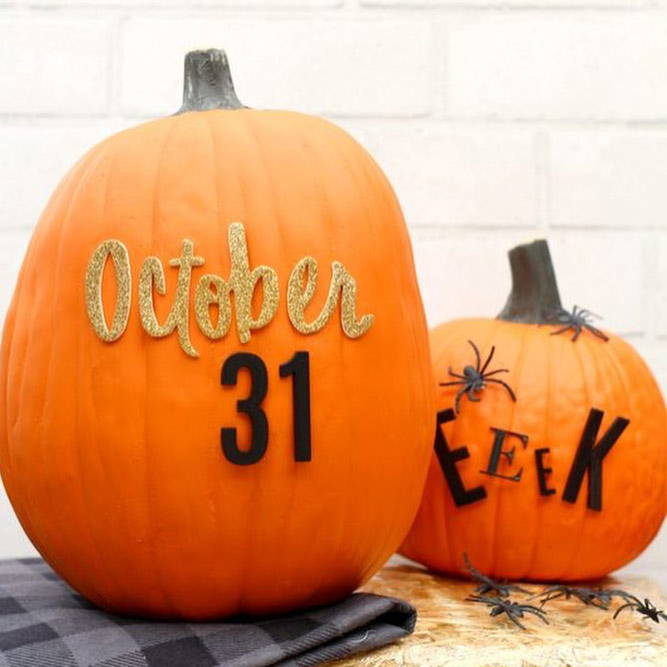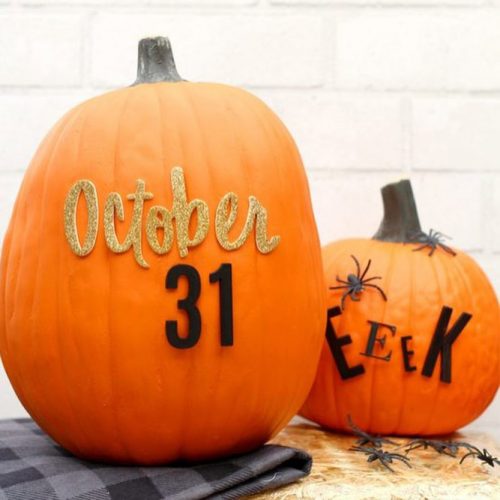 Source: fairmontgranddelmar via Instagram, theartofdoingstuff via Instagram, agirlandagluegun via Instagram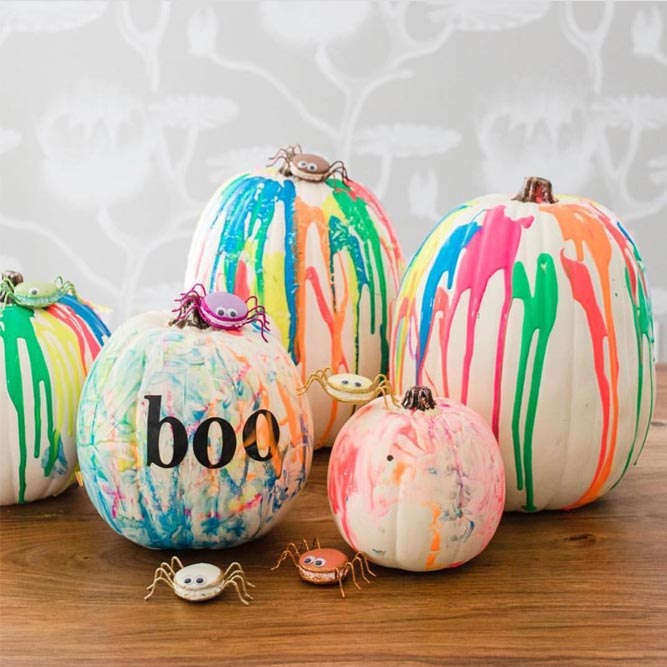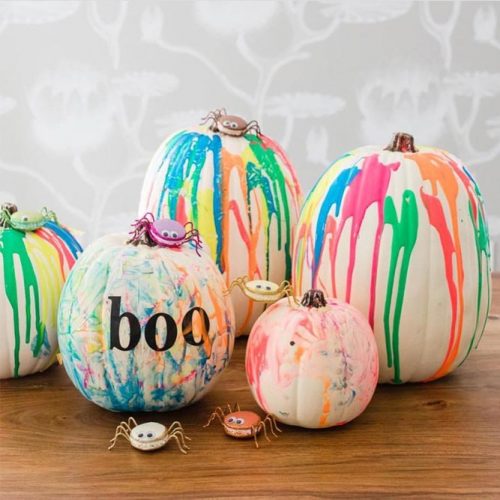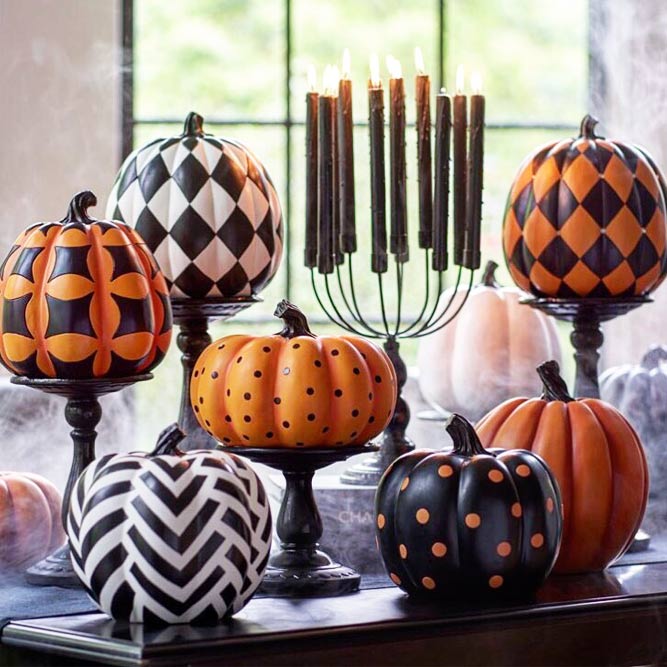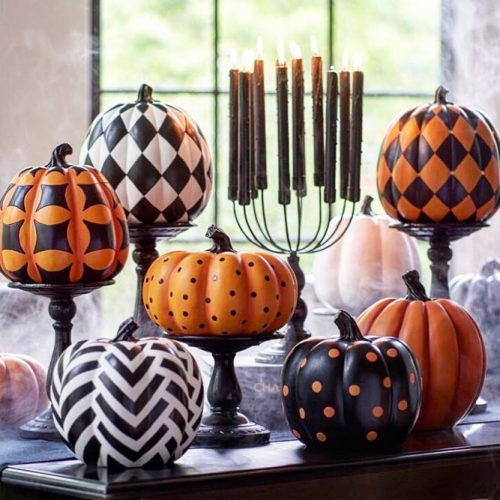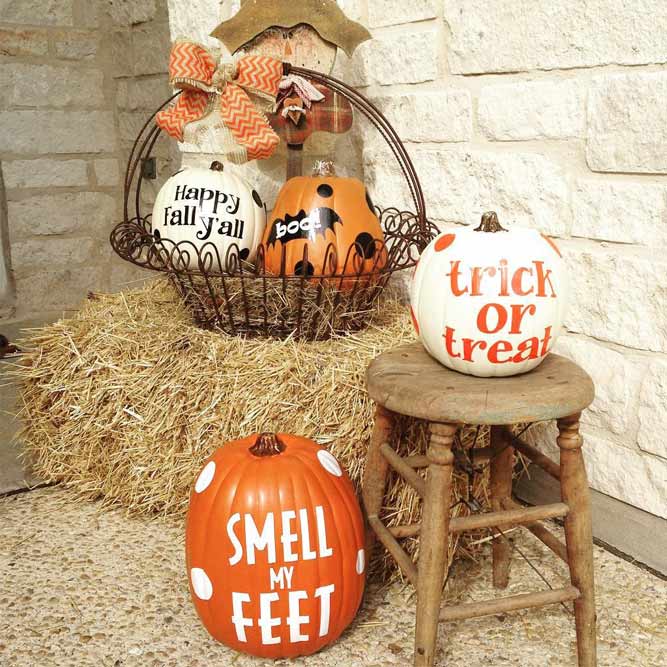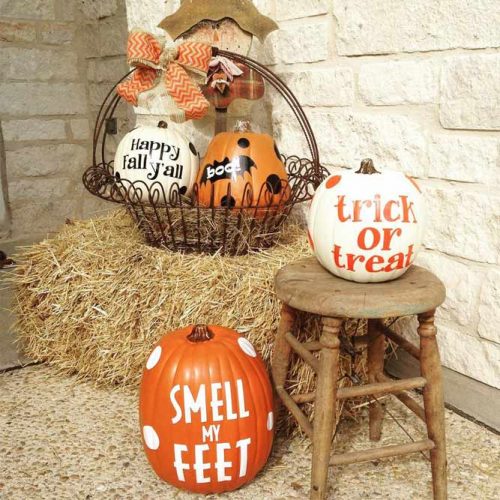 Source: grandinroad via Instagram, grandinroad via Instagram, browneyedcuties via Instagram
Using pumpkins as decorative elements to celebrate Halloween is the oldest tradition ever. However, we suggest a fresh twist to the ancient tradition. Try these ideas out and surprise your guests with your wits and creativity!
Colorful Pumpkin Decorations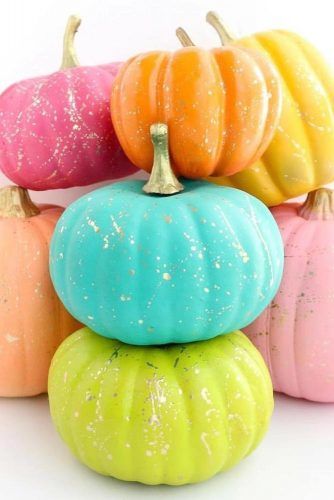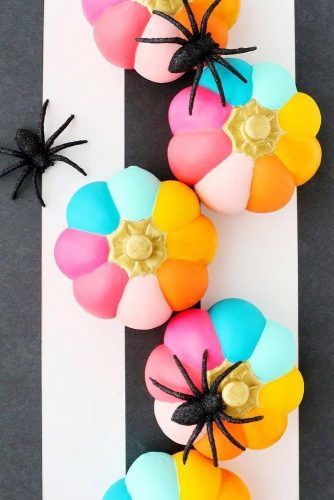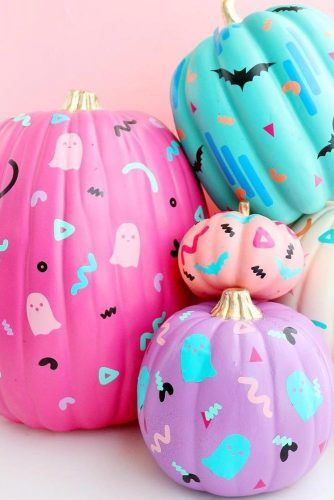 Source: kailochic via Instagram, kailochic via Instagram, kailochic via Instagram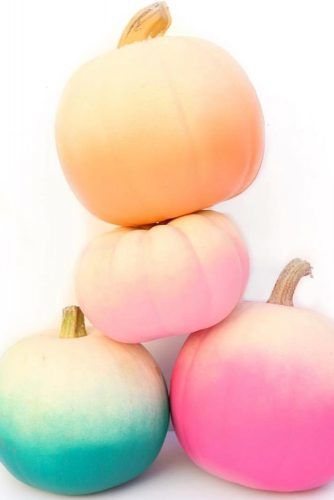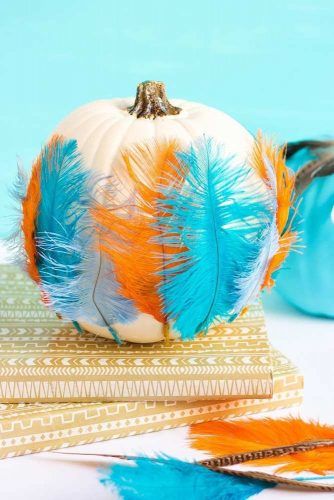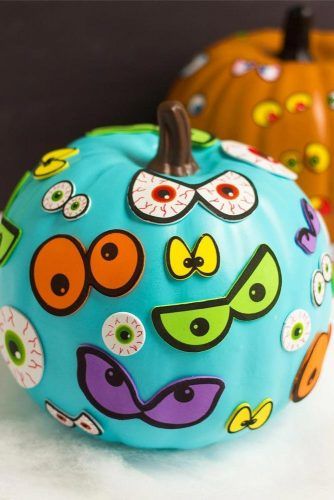 Source: kailochic via Instagram, designimprovised via Instagram, designimprovised via Instagram
Add your Halloween décor some color and take the party to the next level of fun! Ombre pumpkins as well as painted in various bright colors, are a new trend in the industry. Why not try it out yourself!
Simple Pumpkins Decorations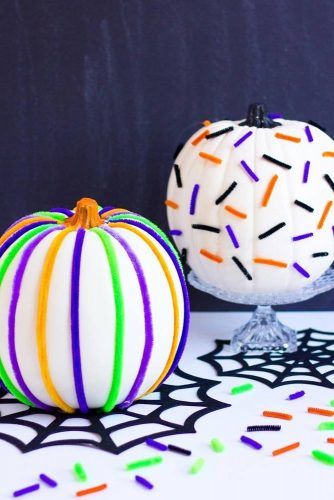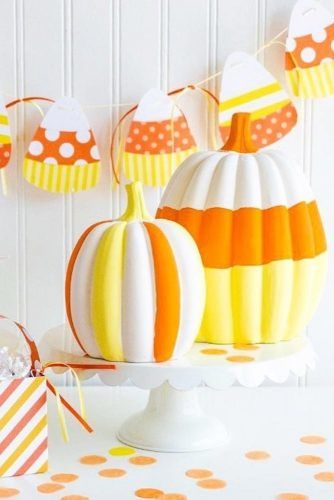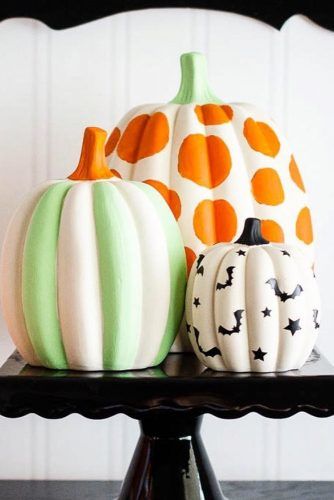 Source: designimprovised via Instagram, fawn_parties via Instagram, fawn_parties via Instagram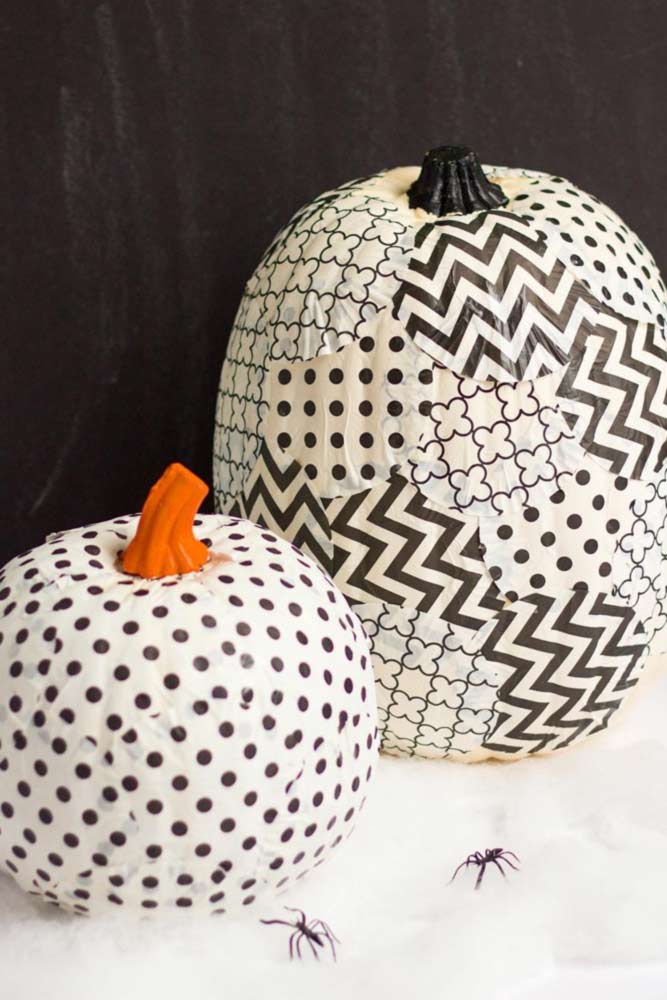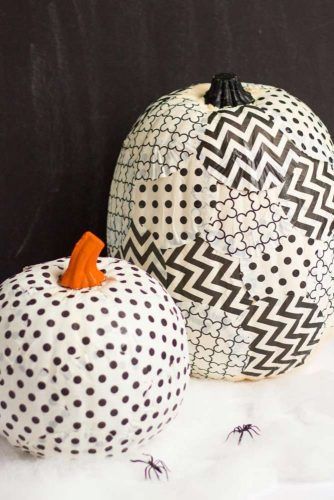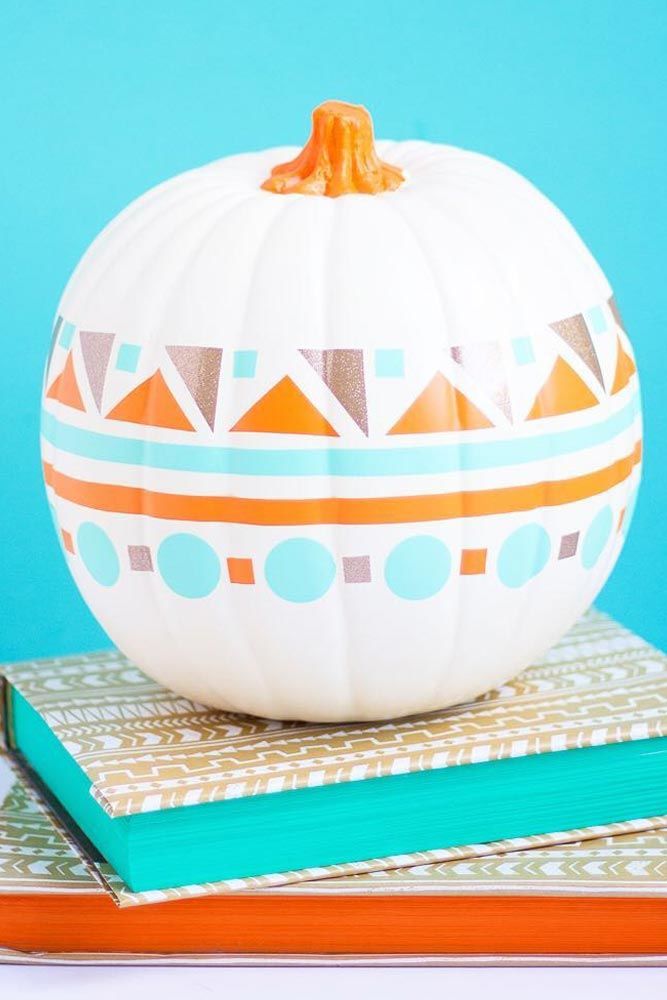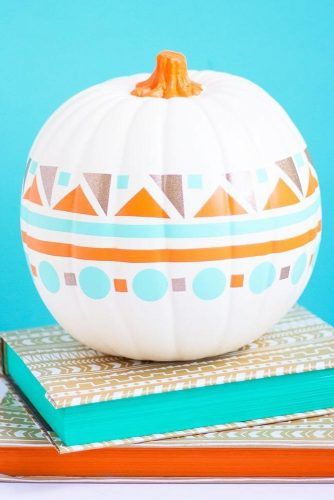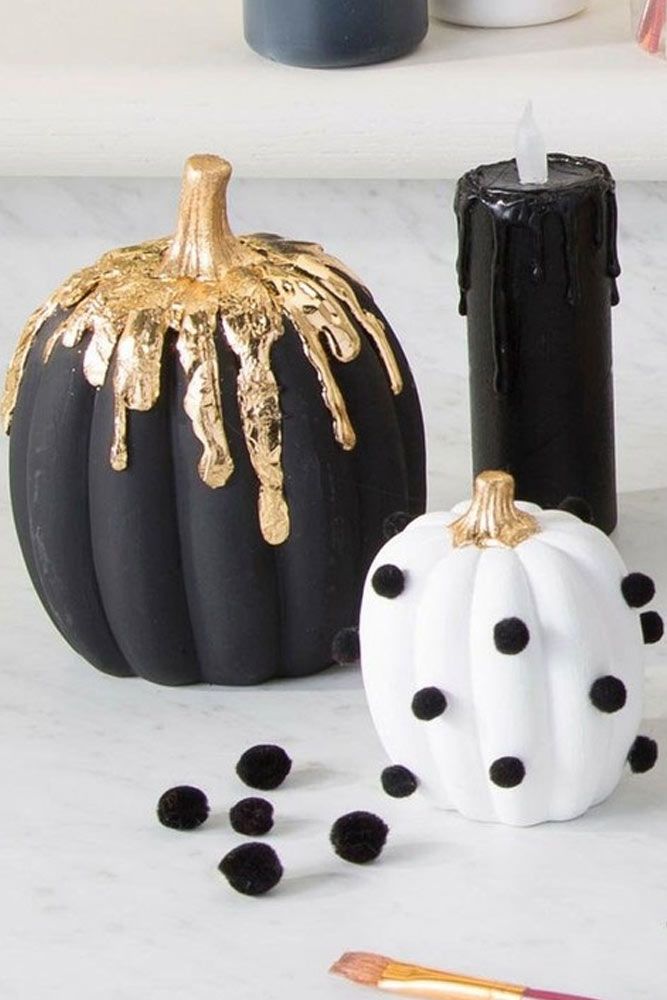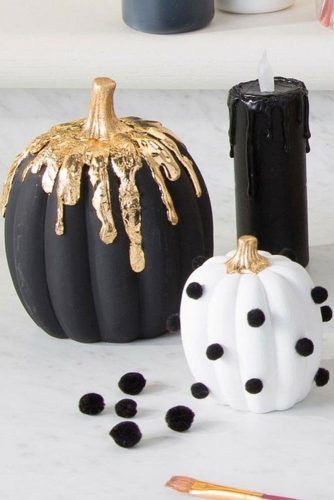 Source: designimprovised via Instagram, designimprovised via Instagram, orientaltrading via Instagram
We know how difficult it may be to come up with a fancy pumpkin décor on your own. That is why we suggest you pay attention to these simple but not less stylish and fun decoration ideas. Once you pull one idea off, you will not be able to stop!
Cute Pumpkin Decoration Ideas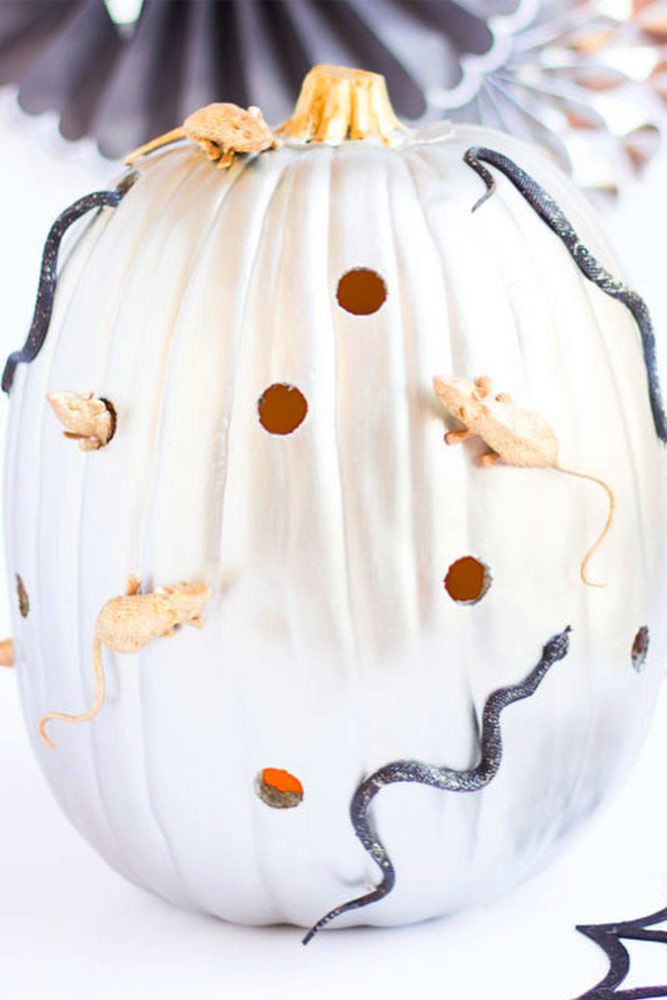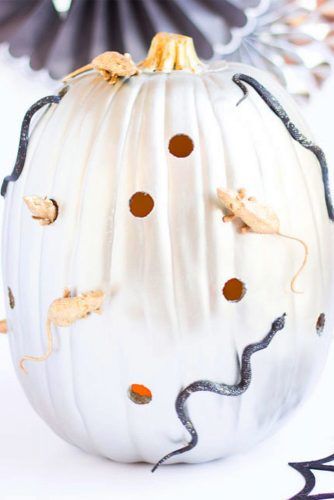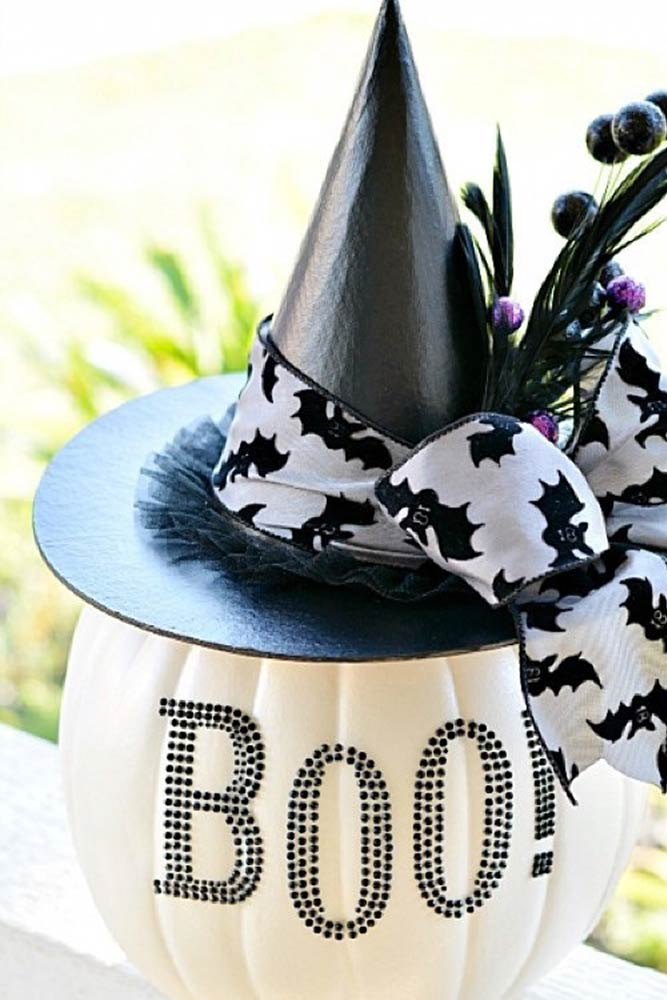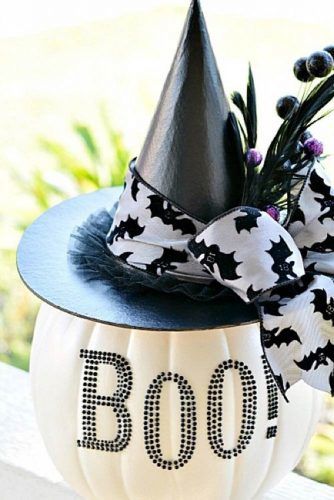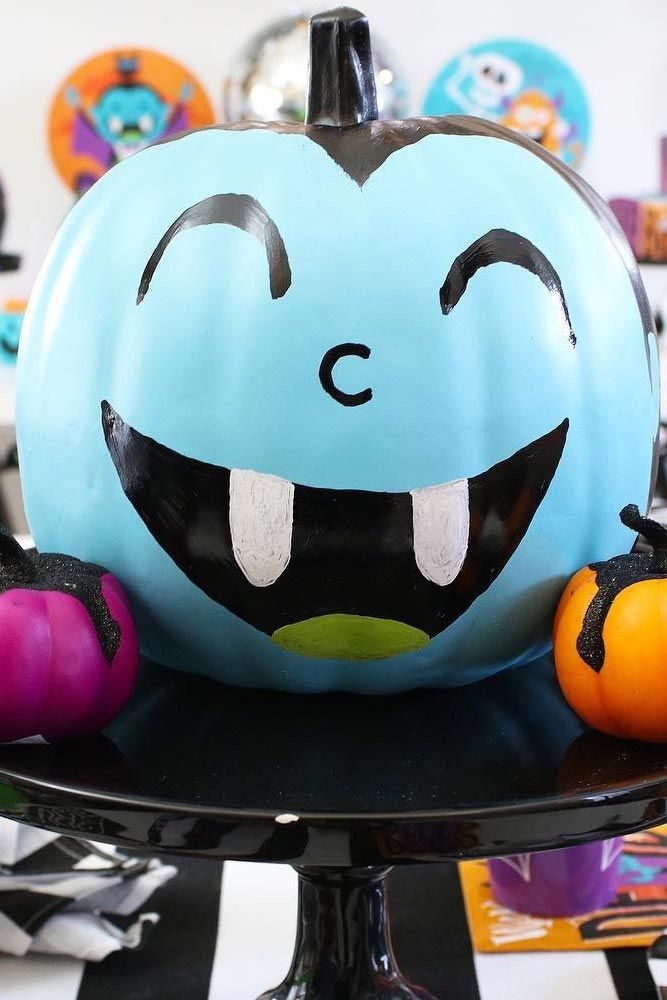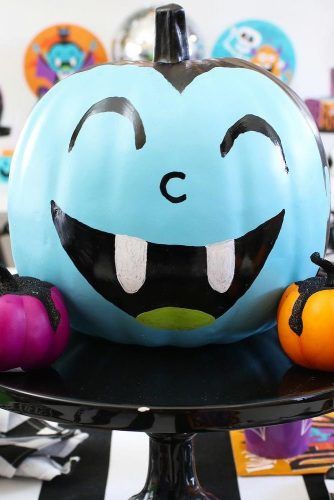 Source: designimprovised via Instagram, apumpkinandaprincess via Instagram, michellespartyplanit via Instagram
Do Halloween pumpkins always have to give you the creeps? Not necessarily. Your personal jack o' lantern can give any impression you want. If you gravitate to cute and sweet décor rather than scary, you are very welcome to make your pumpkins so as well, especially when you can get some great ideas for it over here.
FAQ: Pumpkin Decorating Ideas
What is the origin of Halloween pumpkins?
It is believed that the tradition of decorating jack-o'-lanterns began in the 19th century in Ireland, using, however, potatoes and turnips instead of pumpkins first. The name jack-o'-lantern appeared first in an Irish folktale about a man named Stingy Jack. The pumpkins were used as canvases in the 1800's when Irish immigrants came to America and discovered that pumpkins were better for carving.
What do you use to decorate a pumpkin?
You can use paint, glitter, stickers, beads, lace, candy, bowties, flowers, fake cobwebs, spiders, bats, decorative leaves and autumn berries, greenery, battery-powered LED lights, candles, decorative inscriptions and numbers. You can use anything that carries the spirit of the holiday.
What can kids use to decorate pumpkins?
Paint a large on the side of your pumpkin with chalkboard paint and let your kids draw on it using chalk or chalk pens.
Mix 50/50 of washable paint and school glue, this helps the paint hold on the pumpkin.
Cover your pumpkin in glitter.
Glue stickers to it, you can use letter and number stickers.
Use tacky glue or craft glue buttons, googly eyes, feathers for sensory development.