Fantasy makeup is not something you can wear every day. But if you are feeling like creating a masterpiece today, do not try to repress it within. And always remember that to show some magic, you do not have to go all in, sometimes even a hint will do perfectly well.
*We may earn money from affiliate links on this page. Please check out our disclosure policy for more details.
Fancy Makeup Ideas with Flowers Fairies Art
Shutterstock
i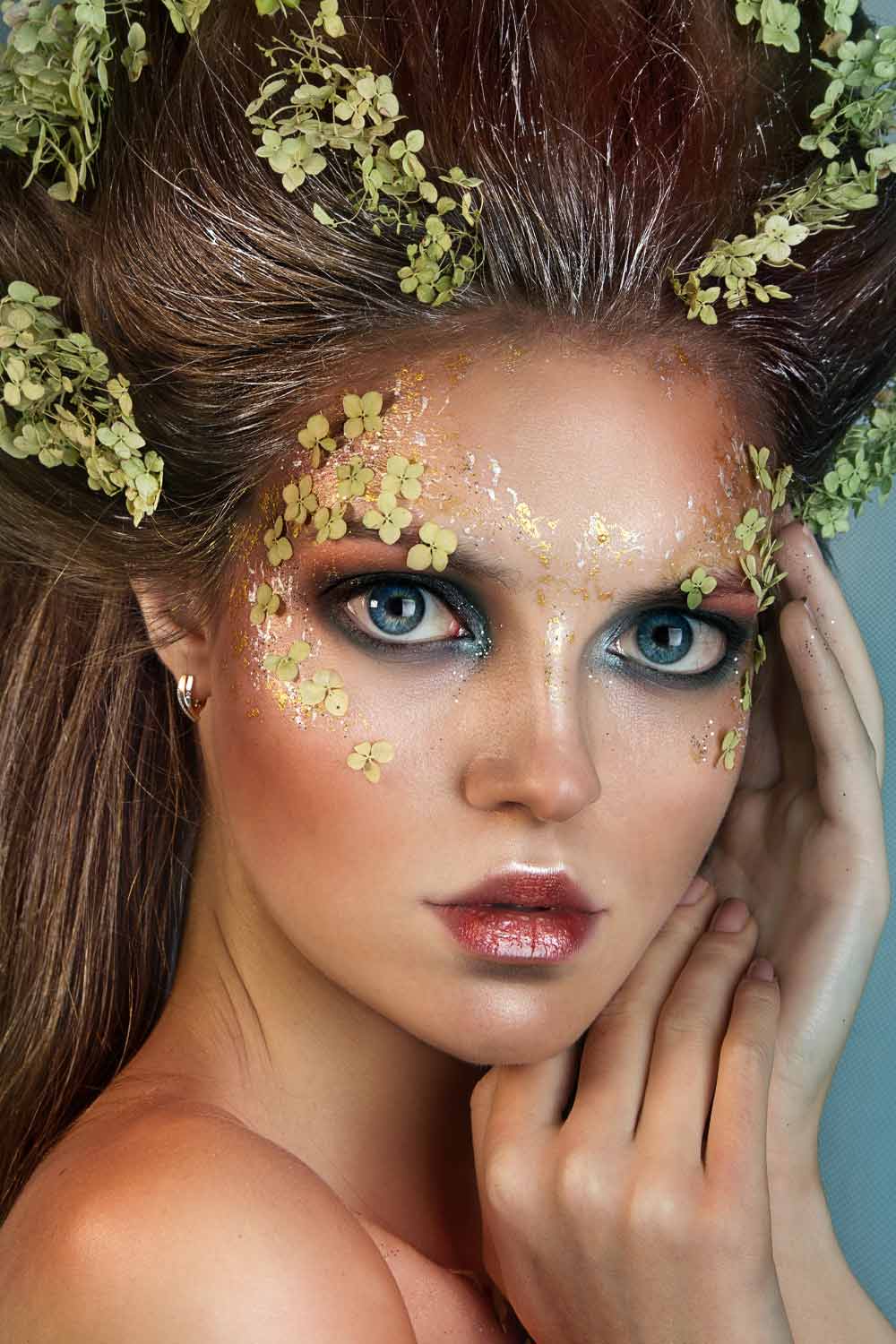 Shutterstock
i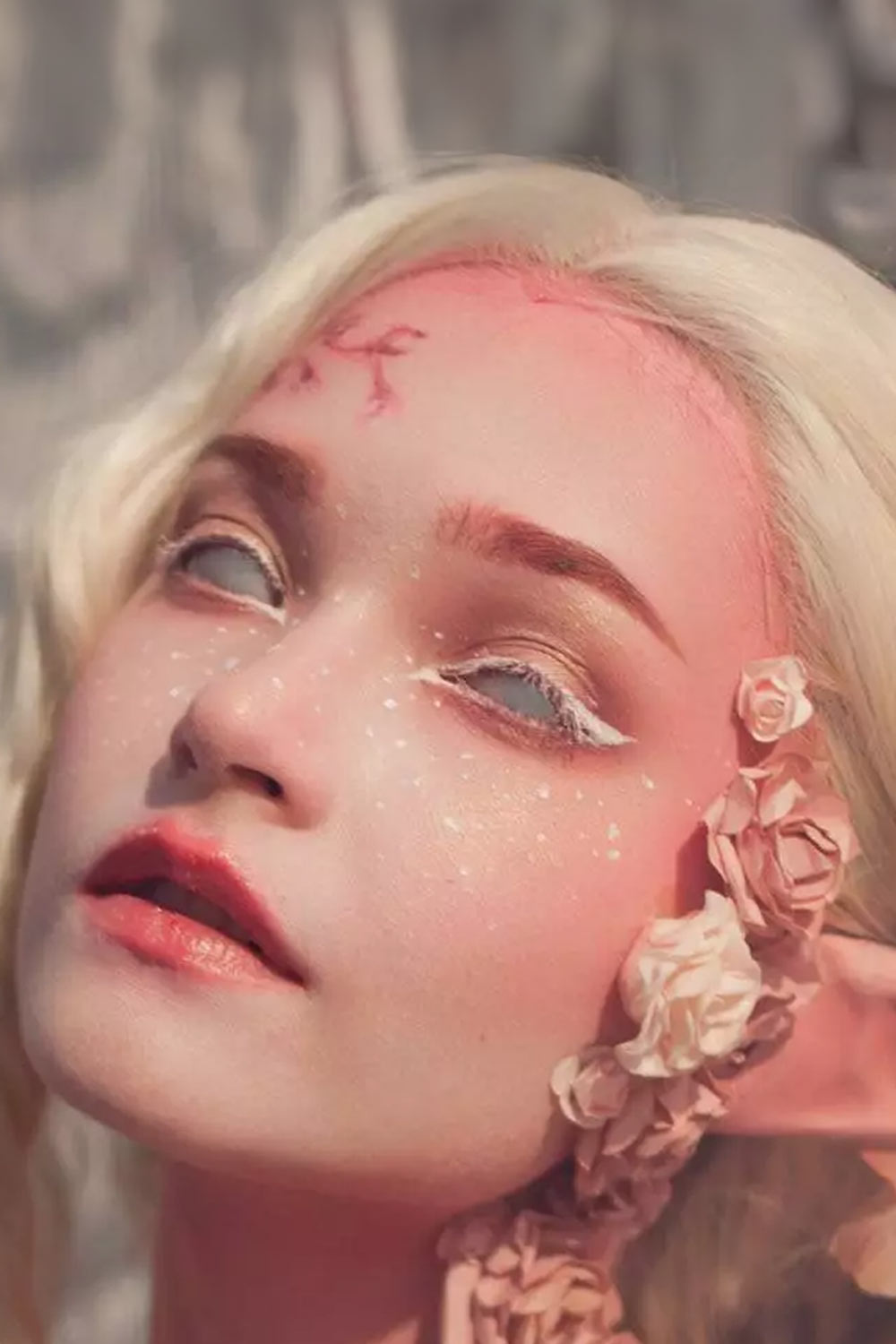 i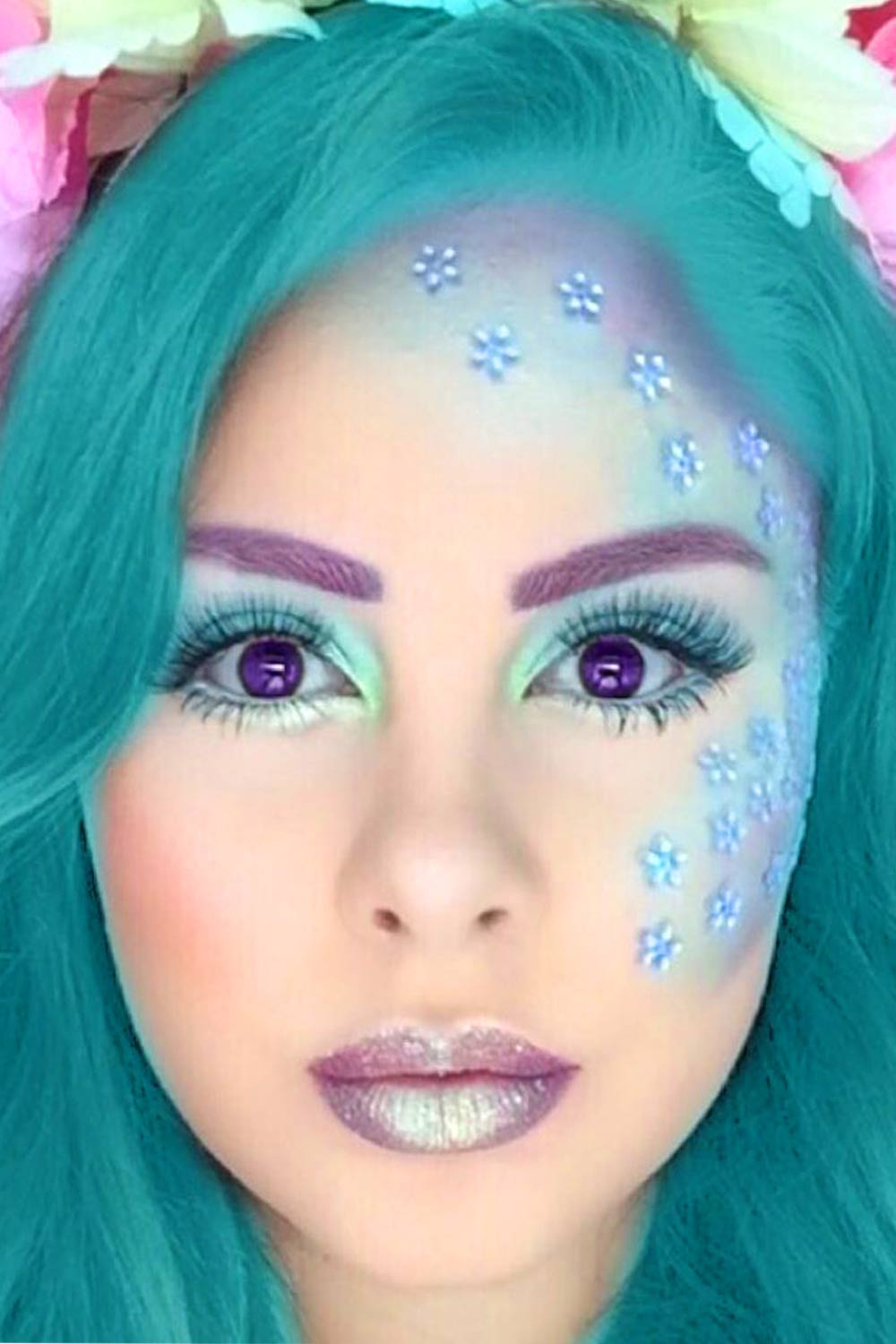 /
Not only can unicorn makeup or flowers inspire you to use makeup more creatively… They also provide a visual lift from the sadness and apathy caused by the gloomy and rainy autumn days. Today, makeup has less restrictions, so this is the ideal moment to be artistic and loose with the regulations. These are the floral-inspired beauty trends that are not to be missed, regardless of whether you like to use genuine flowers or imitate them with your makeup brushes.
What is your favorite fantasy makeup character?
Anonymous quiz
Mermaid
Dark Jester
Elf
Doll
None of them
What is your favorite fantasy makeup character?
Voted : 37
Fantasy Glittery Makeup Looks
Shutterstock
i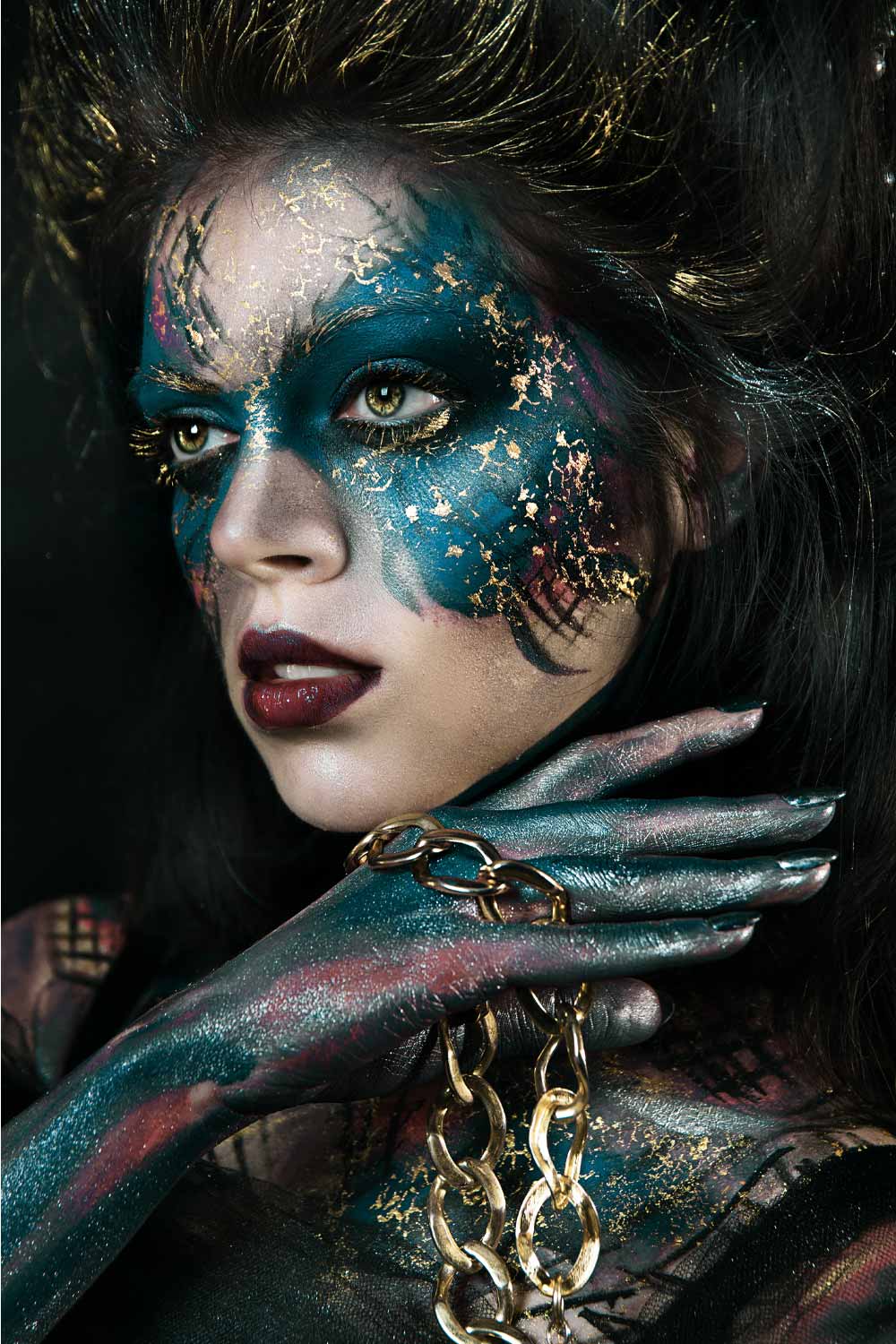 Shutterstock
i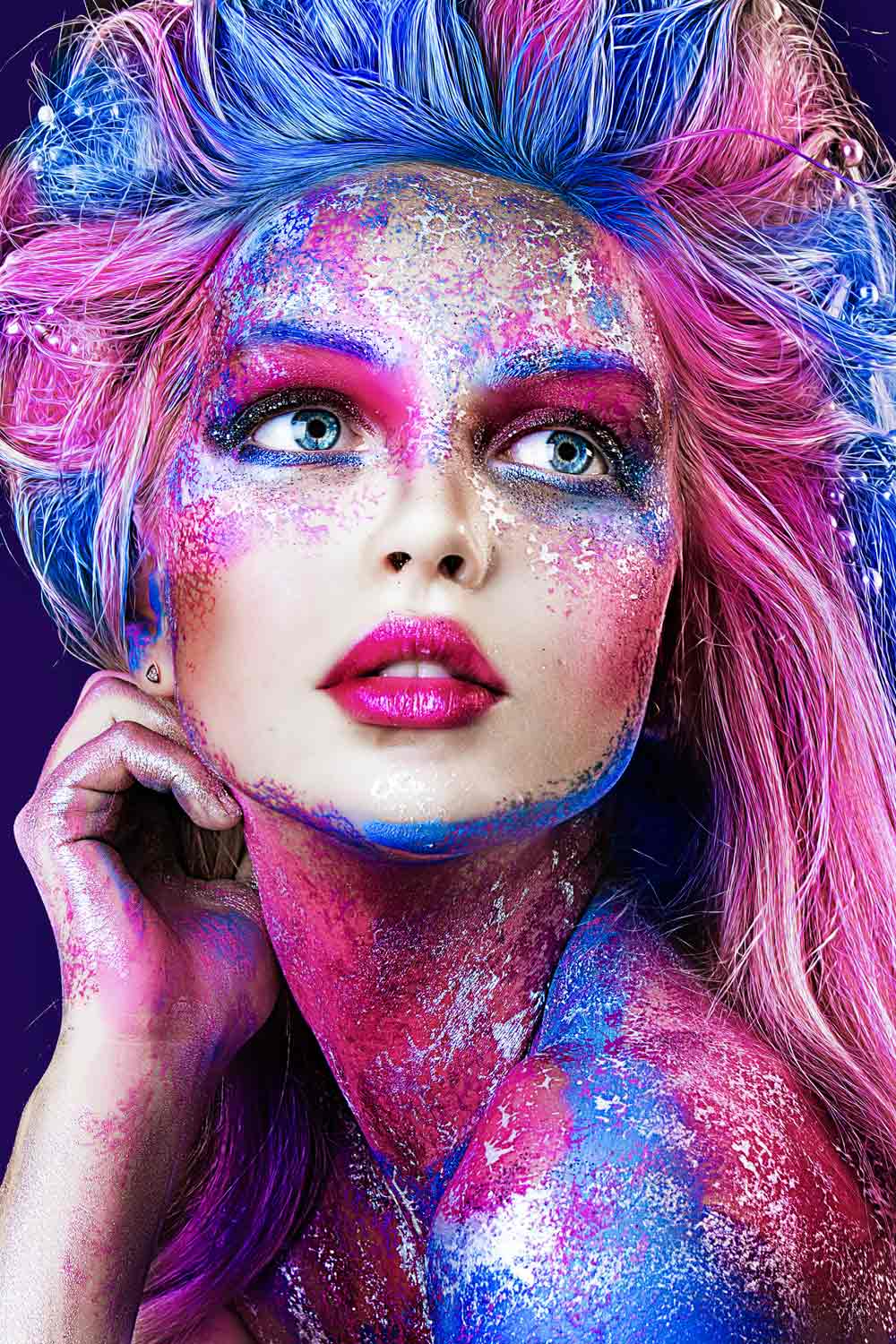 Shutterstock
i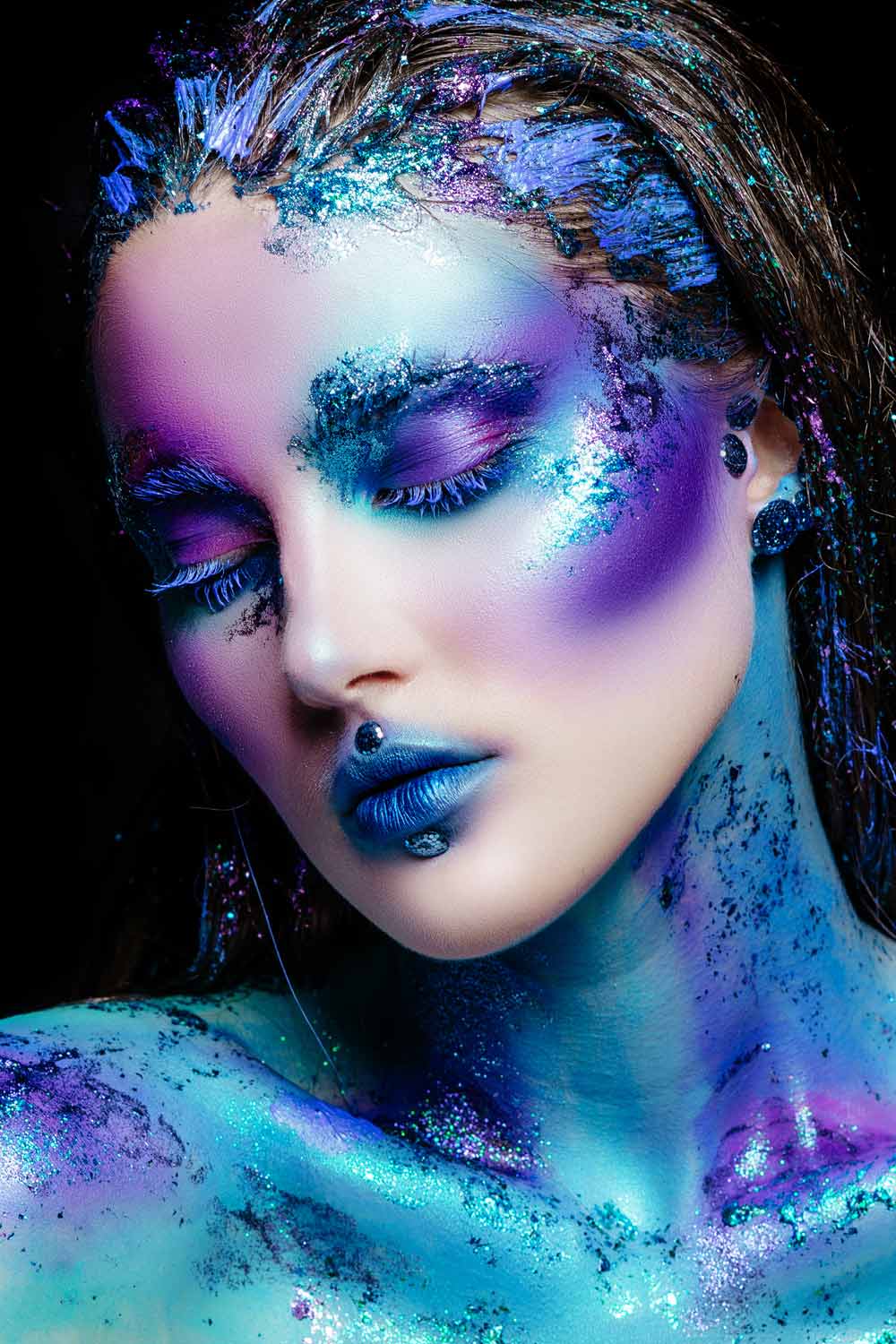 i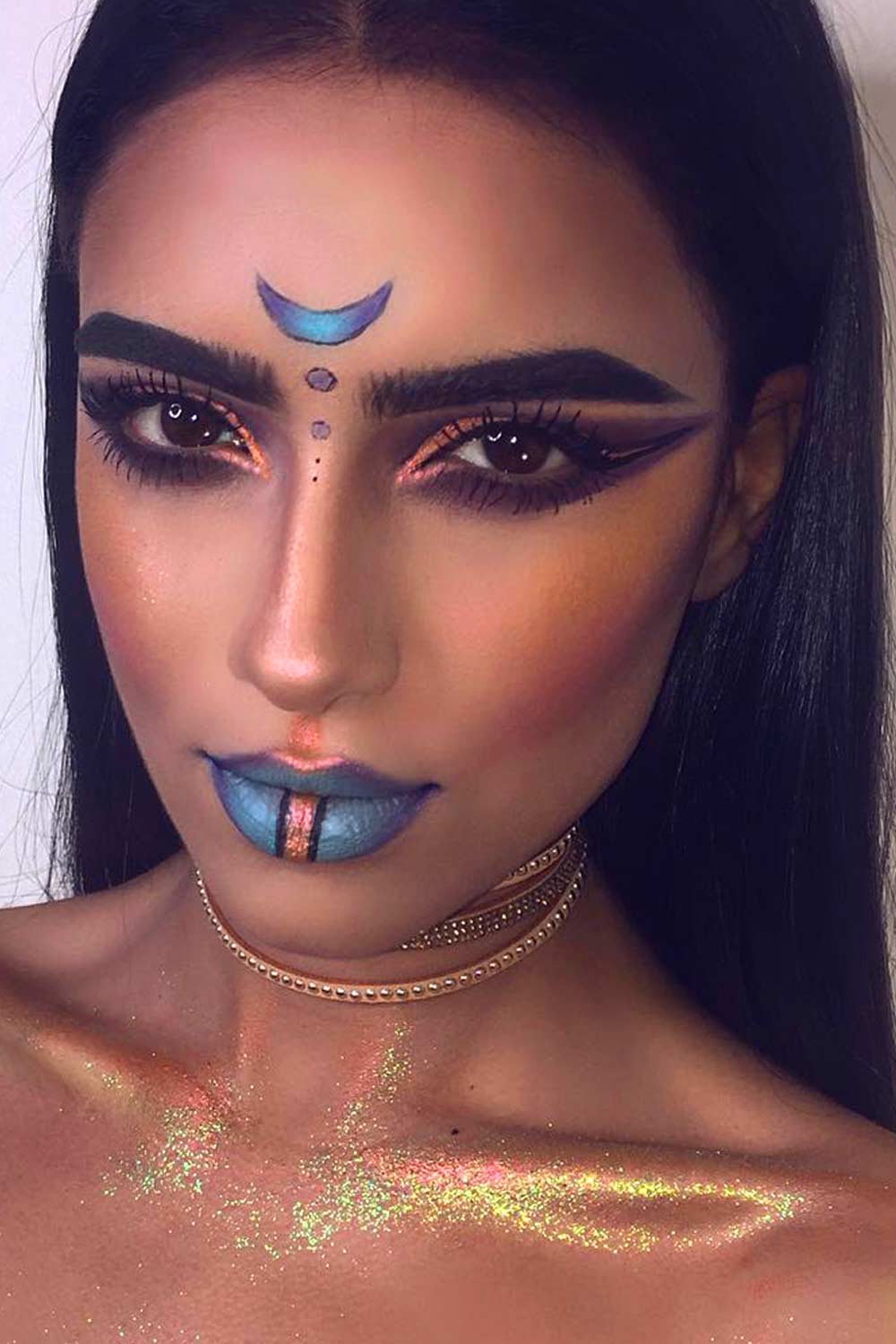 /
The use of bold colors, glitters, and accessories is what defines fantasy makeup styles. Expressing your unique perspective on animals or other features from the fantasy style is the goal of so many fantasy looks… Creatures like unicorns, mermaids, elves etc. are a good place to start. Choose a focal point from your selected character and use the appropriate glitter tone to bring it to life. It will take time to select complementary pieces for these looks, because there are so many distinct components involved...
Fantasy Galaxy Makeup
Galaxy makeup is not something that will surprise anyone these days. Not that it isn't unusual enough, it is just that there are so many fresh ideas out there... like these ethereal goddess looks. This "from-the-other-world" makeup looks so entertaining and unusual all at once. Agree?
Fantasy and Tasty Makeup Ideas with Fruits
There are times when you are feeling artsy but do not want to go over the edge. For a day like that, we suggest you to opt for this cute yellow makeup with bees and honey. Pretty fantastic, right? So, choose a fruit that speaks for itself and use it as inspiration for your tasty fantasy look. Feel free to use your preferred spectrum of color and versatility here. As you see, there are so many inventive approaches to this specific challenge...
Fantasy Wild Cat Makeup Idea
Do you have a wild side? The great news is that Halloween is the time when you can show it off. This spectacular wild cat makeup look will draw all attention toward you.
Here is a trick: apply face foundation, and use white face paint to streak certain areas. Apply bold red lipstick to amp up this makeup look and use white eyeliner to add width and brightness to the eyes.
People Also Ask
What are the styles of makeup?
Fantasy Sparkly Snow Queen Makeup
Amaze everyone at the Halloween party with some sparkling makeup looks like the ones shown here. Now is the ideal moment to cover your face in glitter and rhinestones! Your foundation mixed with white or light blue paint can make your makeup look "frozen", and a holographic smokey gray lipstick with artificial snowflakes would be the perfect finishing touch for these fantasy looks. Also, studs and shimmer will come in handy when recreating these looks.
Bratz Dolls Halloween Makeup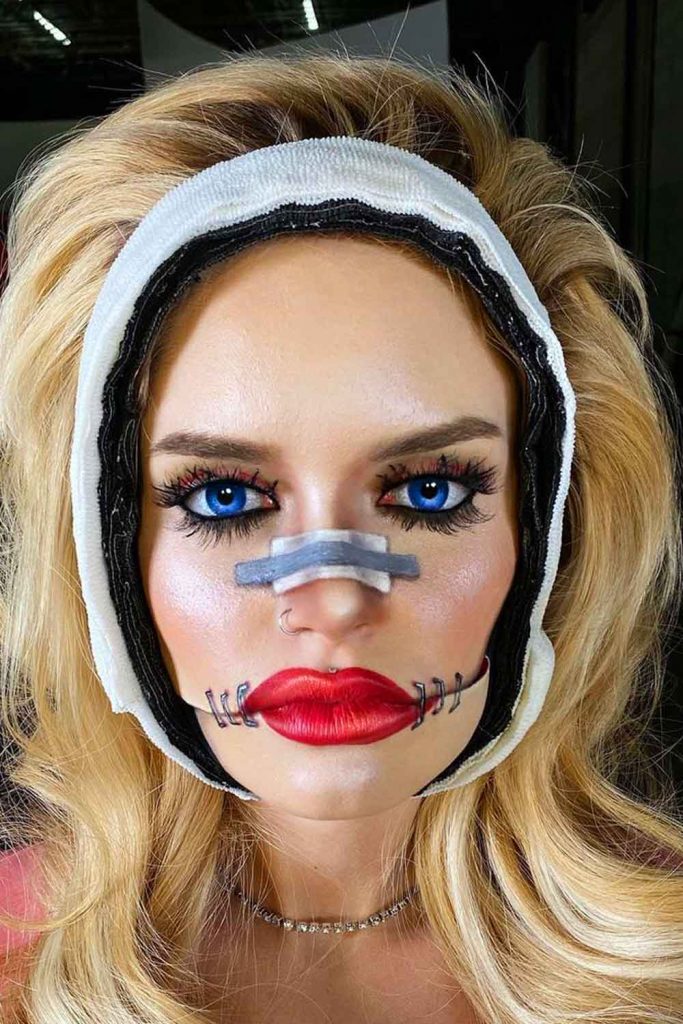 by @mimles
Looking like a doll on a regular basis is a task that almost many women deal with these days... However, this time, we suggest you spice things up with something new. What we have in mind is a Bratz dolls makeup!
Not counting their huge big lips, Bratz dolls are associated by their bobblehead-like heads. Their lush pouts are easy to replicate with lip boosters or bold creamy lipsticks and lip oils. The classic stolen beauty styles of the Bratz girls also feature extra-black dramatic faux lashes, bold eyeliner, and expressive smokey eyes.
Halloween Mermaid Makeup Ideas
Mermaids are gorgeous fantasy creatures. That is why dressing up as one for Halloween is more than a worthy idea. Besides, we have these suitable looks to replicate or inspire from on offer!
They may seem difficult to replicate, but they are not. They are made with long faux lashes and colors that resemble galaxies. Before you finish the look, apply some sparkly green and teal smokey eyeshadows and use the longest pair of false eyelashes. Then contour or bronze the areas of your face that you want to highlight, such as your cheekbones, chin and temples, using the same colors you used on the lids. Here you are, the gorgeous and enigmatic Little Mermaid...
Fall Fairy Makeup Ideas
There are various types of fairy that women use as the source of inspiration when it comes to Halloween. However, there is one that we think is underestimated. What we have in mind is a Fall fairy. We bet you have never considered pulling such a look off! Consider your complete face as a blank canvas rather than just your lips, cheeks or eyes. Dramatic look tools, special face painting and long-wearing cosmetics could be necessary to create the look. Also, note that, compared to the big, sweeping brushes used for applying face powder, smaller brushes will work better for creating important details of your fairy look.
Marie Antoinette Fantasy Makeup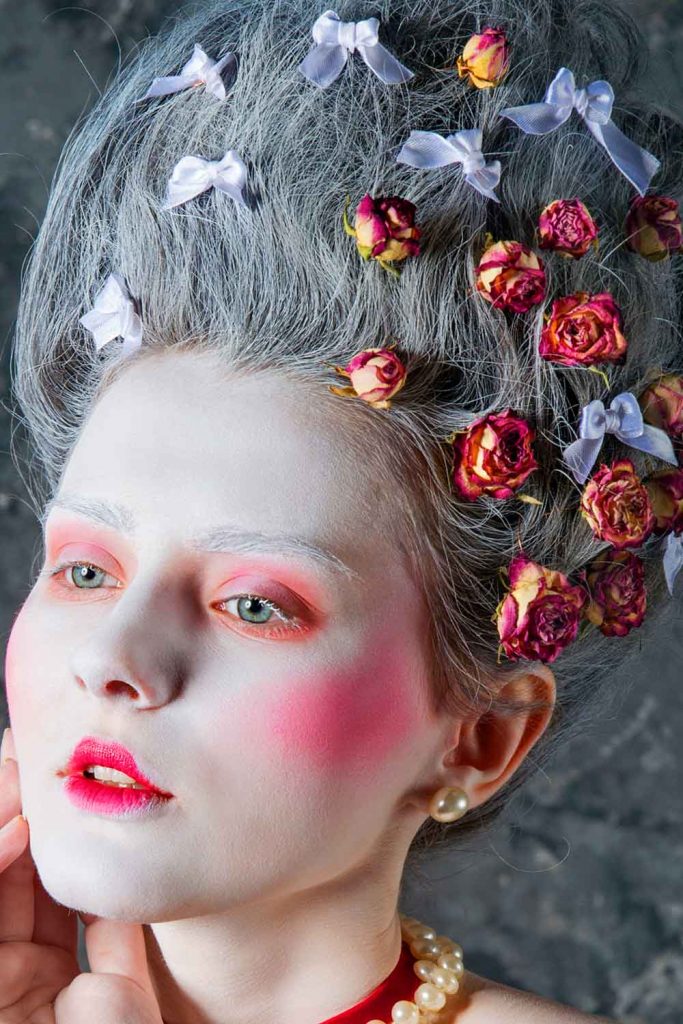 Shutterstock
Pale pastel eyeshadows are ideal for creating a contemporary Marie Antoinette look. Apply a layer of pastel eyeshadow to the whole eyelid with a big, fluffy eyeshadow brush. Then lightly outline the crease in the eyelid below the brow bone with a darker eyeshadow applied with a smaller brush. Next, apply a paler shade of shadow on the brow bone (silver gray or pale gold). Pink or red tones will work great on the lips, and dabbing the layers of matte red and pink lipstick on with your ring finger is the trick. Try to draw attention to the cupid's bow on your lips while maintaining a rosebud-like form.
Was this article helpful for you?
Anonymous quiz
Yes!
No
Not sure yet
Mostly yes
Was this article helpful for you?
Voted : 243
Was this article helpful?