Galaxy makeup is suitable for artistic and bold women who are looking for something new. You will be the real star at a party in case you wear it. We have collected 21 creative makeup ideas for you to shine bright and impress everyone.
Galaxy Makeup Looks
Source: xiaxue via Instagram, kristineriihl via Instagram, ellie35x via Instagram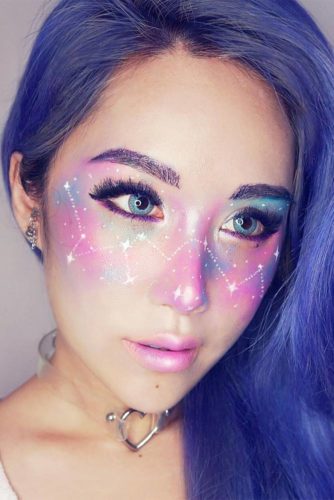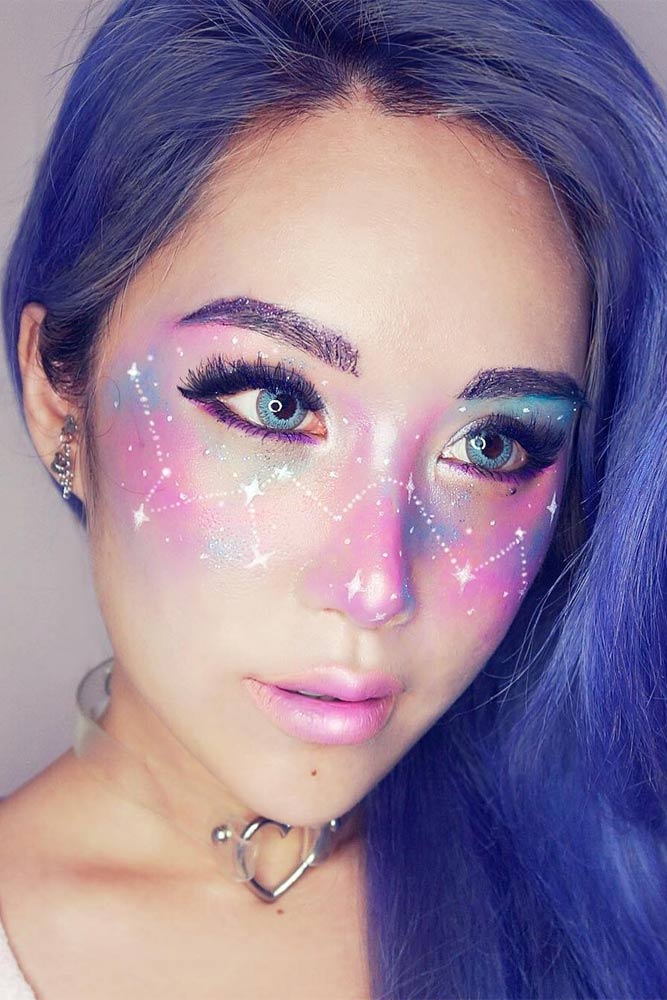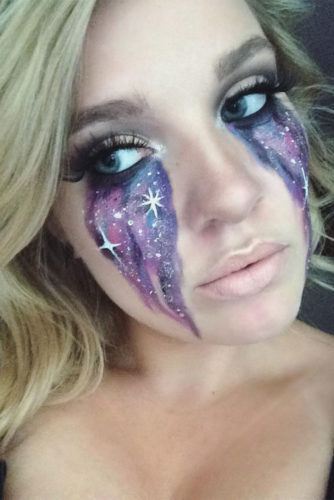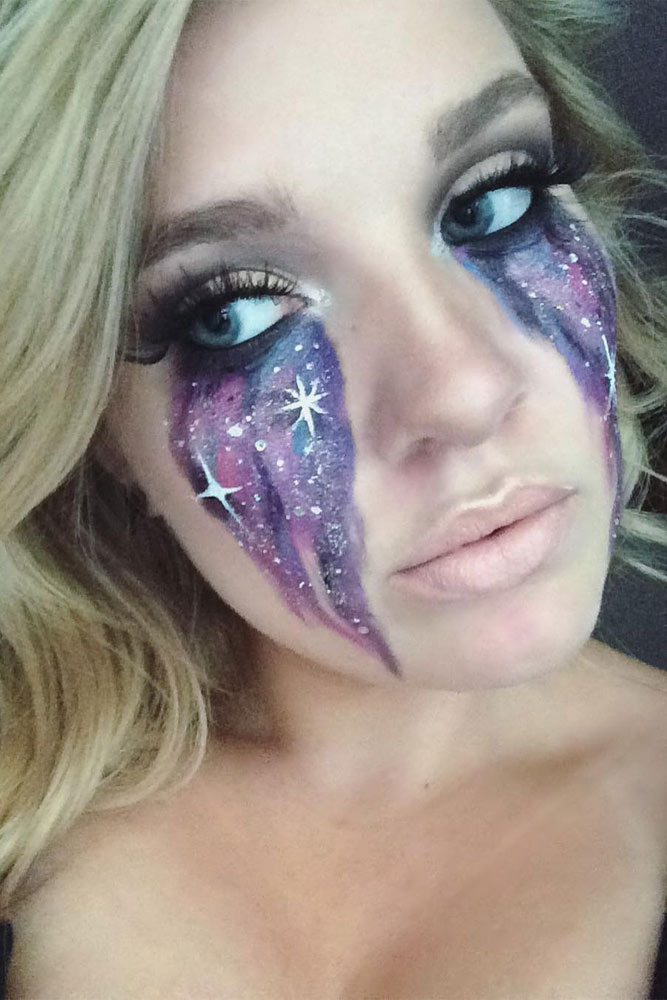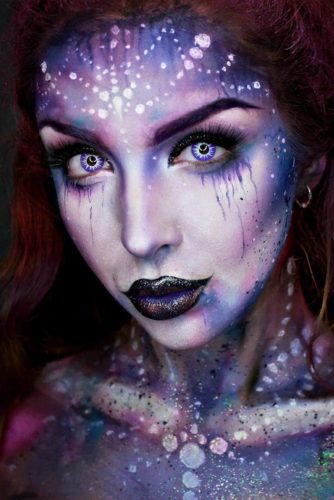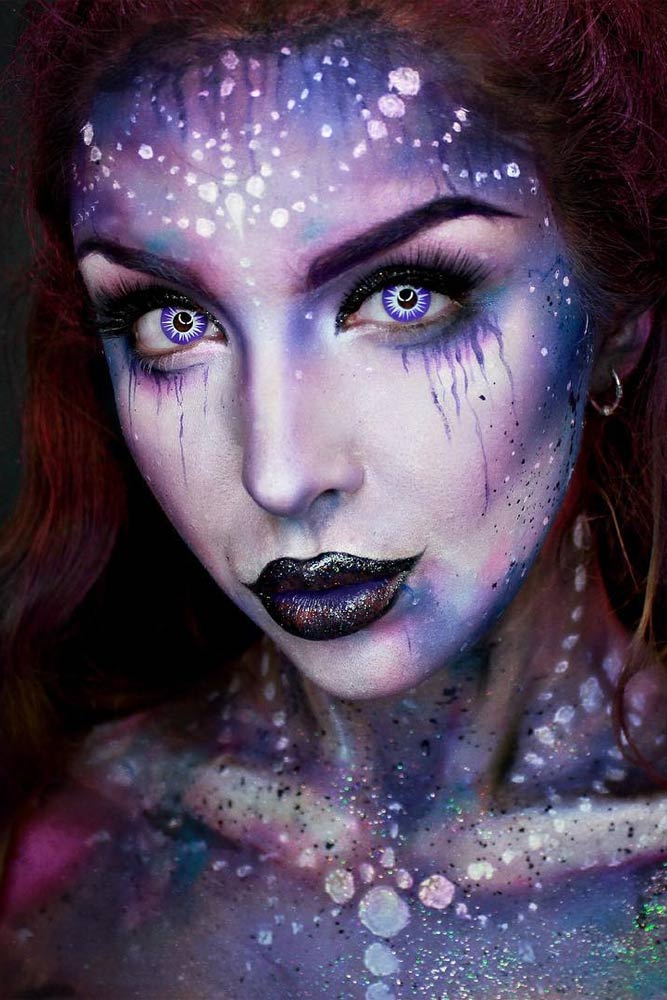 While natural makeup is great for the office, this look is ideal for a Friday night or for a weekend with friends. However, this look is not for women who are shy. Using shades of silver, blue, and purple on your cheeks, or constellations across the face, or faux-stardust is quite daring.
Galaxy Makeup Looks
Source: AnimHuT via Pinterest, pocohantes9 via Instagram, MJ J.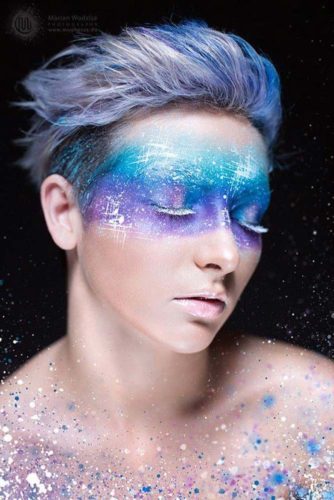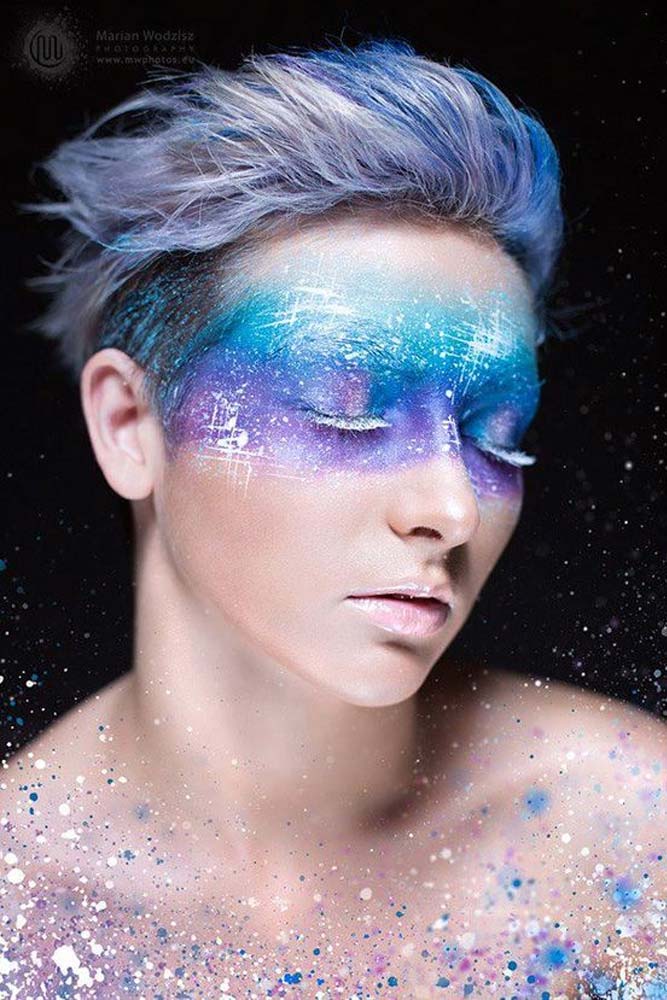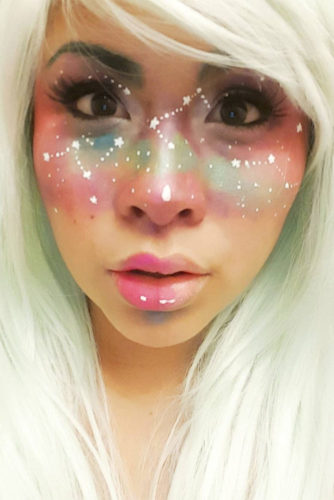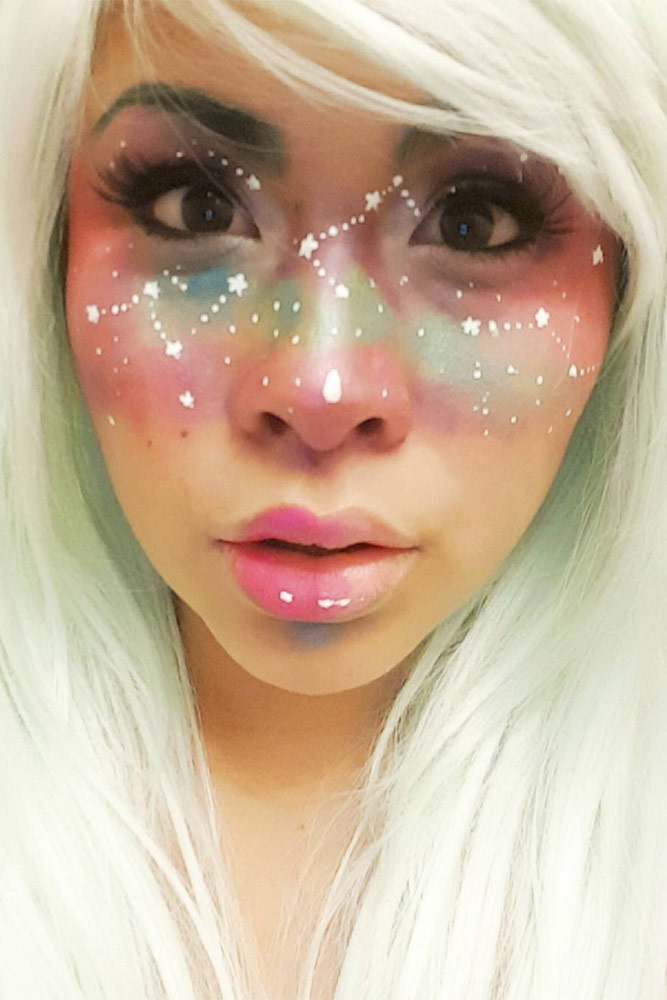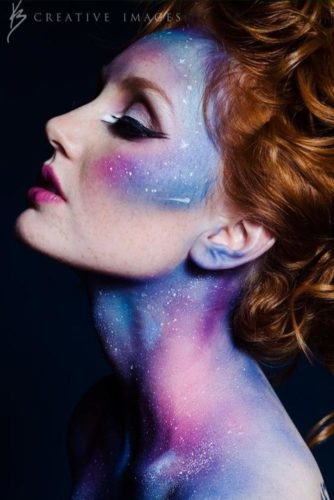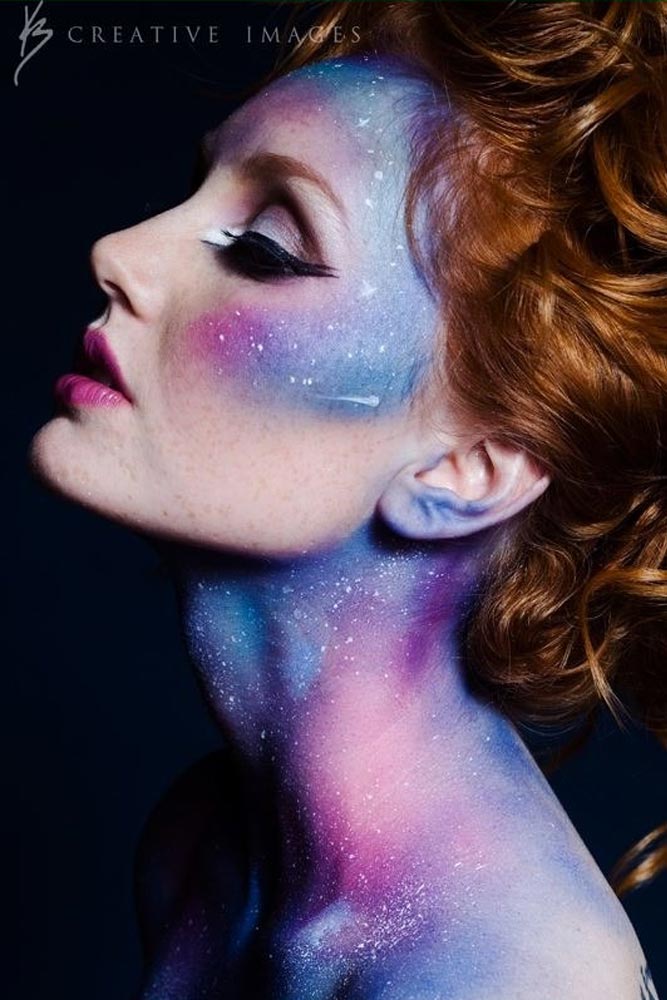 Source: pastelheartfrenzy via Instagram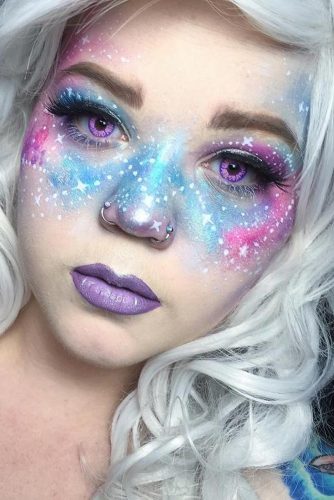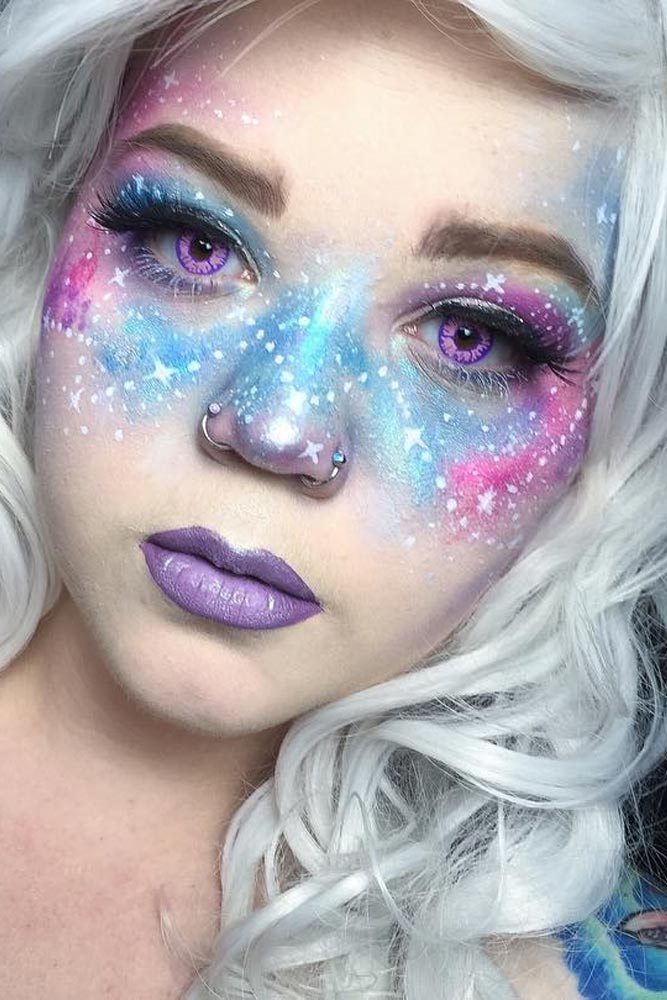 Do not forget to apply the best homemade face mask after wearing this heavy makeup. Your skin will thank you. Also, there are various interpretations of this makeup. Some of them are subtle and abstract, while others are quite intense, like identifiable constellations. Some women even add planets to their look. And a little glitter can make your look dreamy.
Galaxy Makeup Looks
Source: makeupbyker_ via Instagram, stellajulian via Instagram, kelsey_ellison via Instagram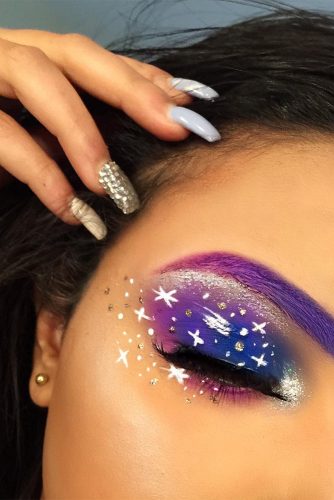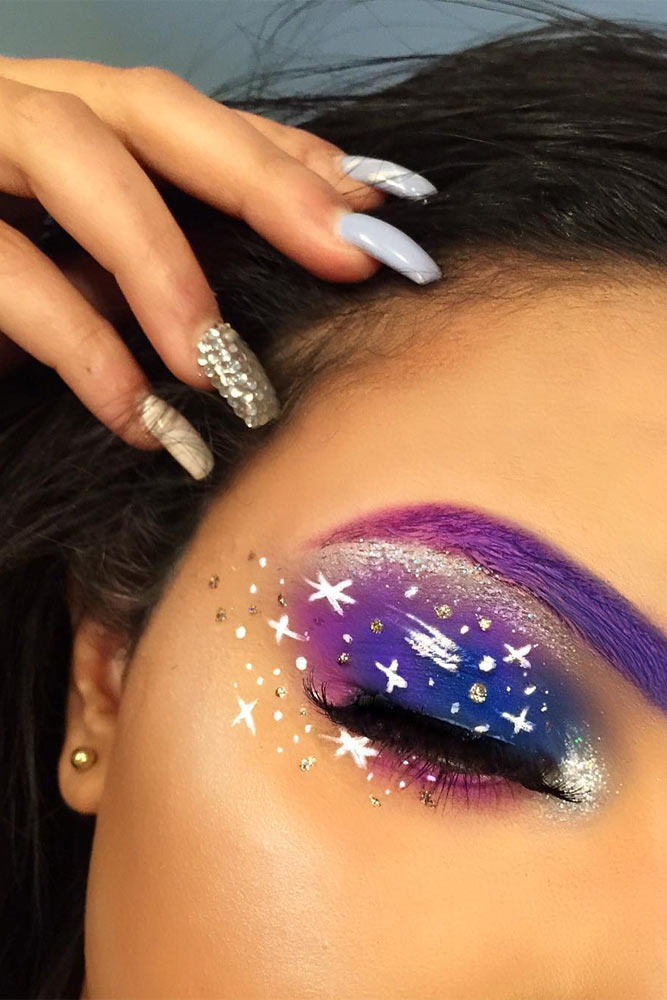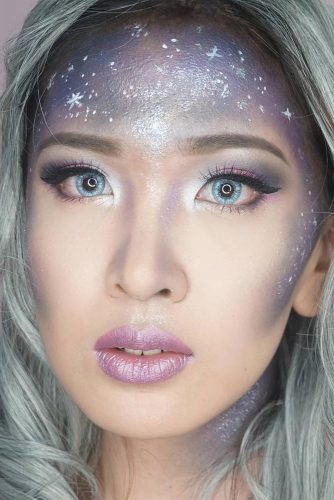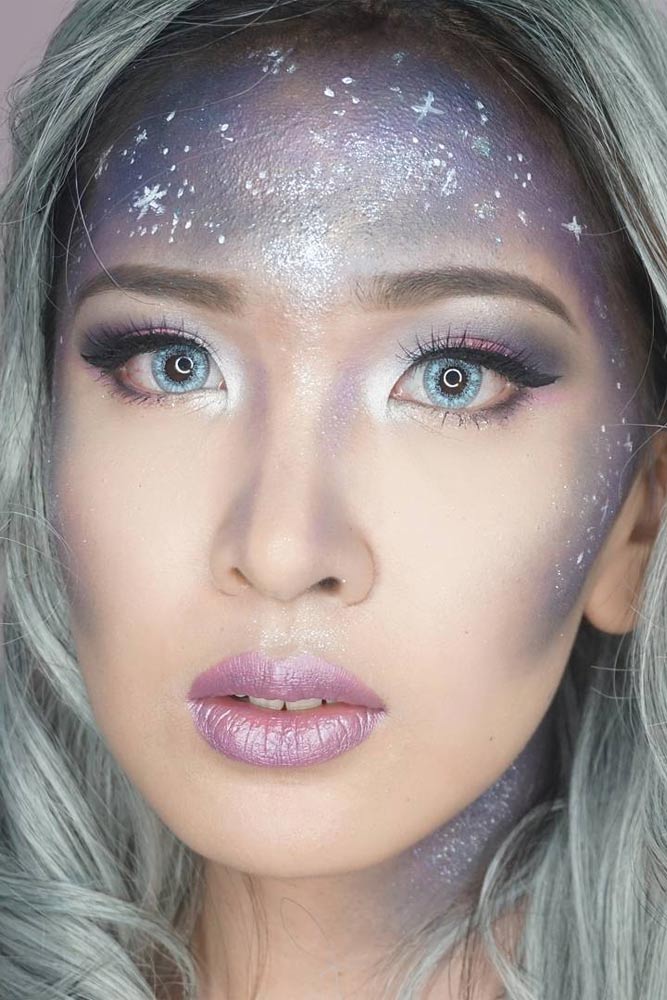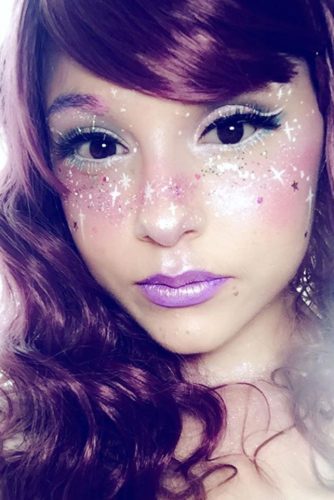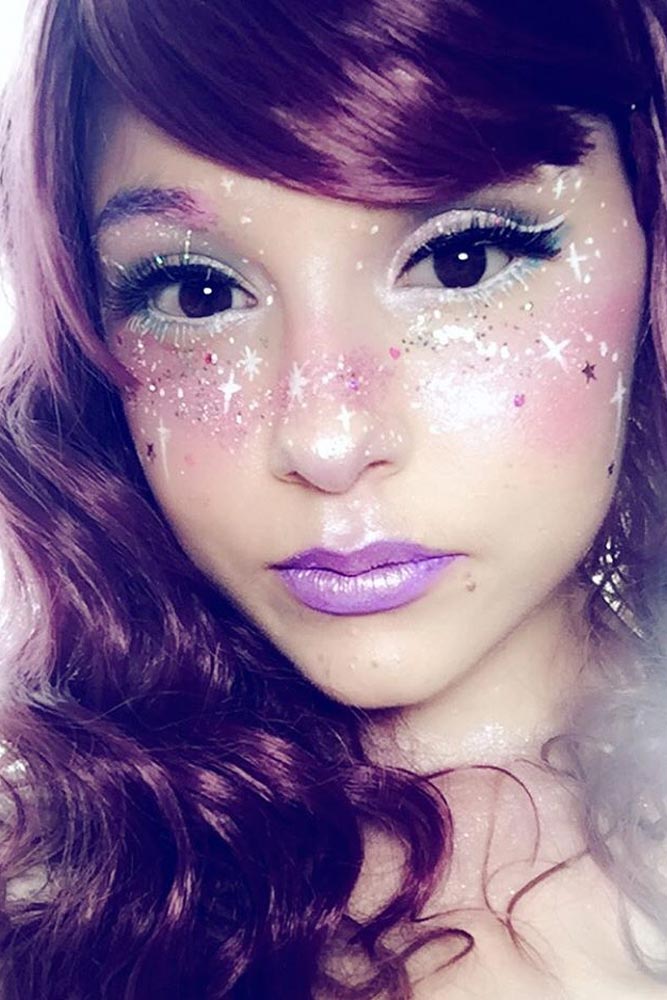 Forget about that boring natural makeup. Now when you wish to look whimsical, add some freckles across your neck and chest, too. No matter how you do it, you will look fabulous. However, considering that it is hot now, this makeup might melt off. To avoid it, use a setting spray after your makeup is done.
Source: vika_nebula via Instagram, ericagamby via Instagram, tssuki_no via Instagram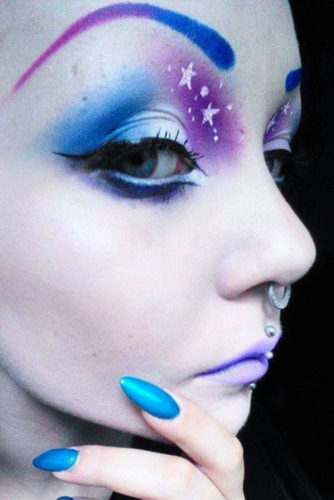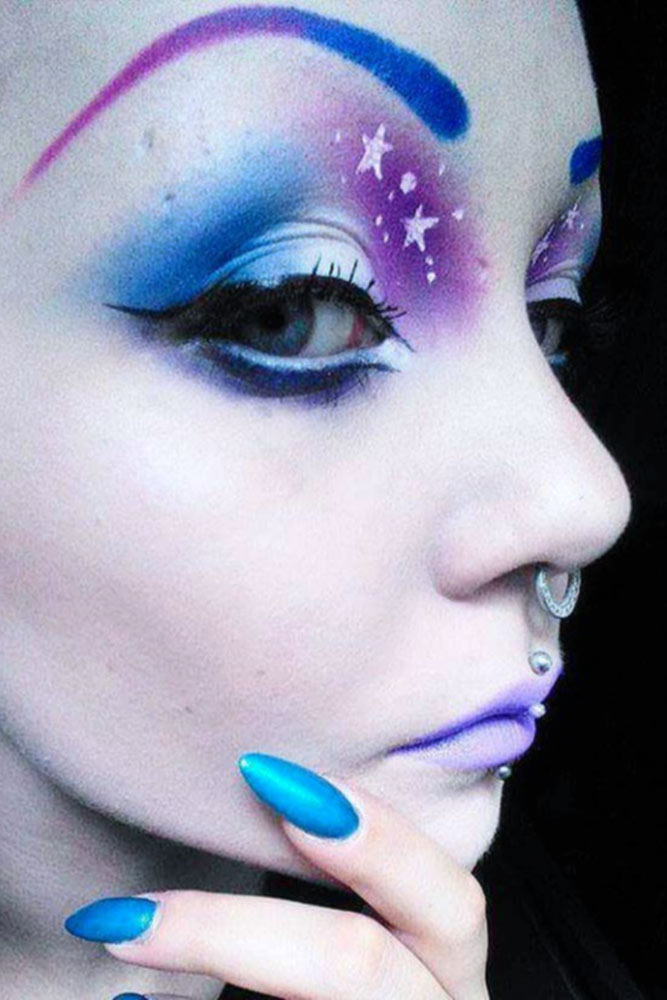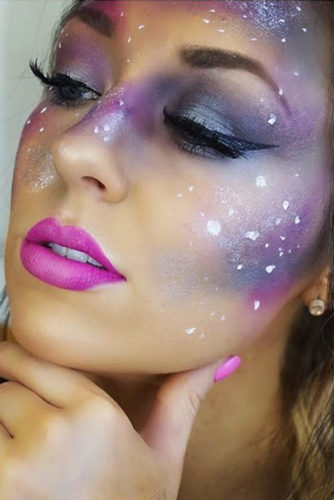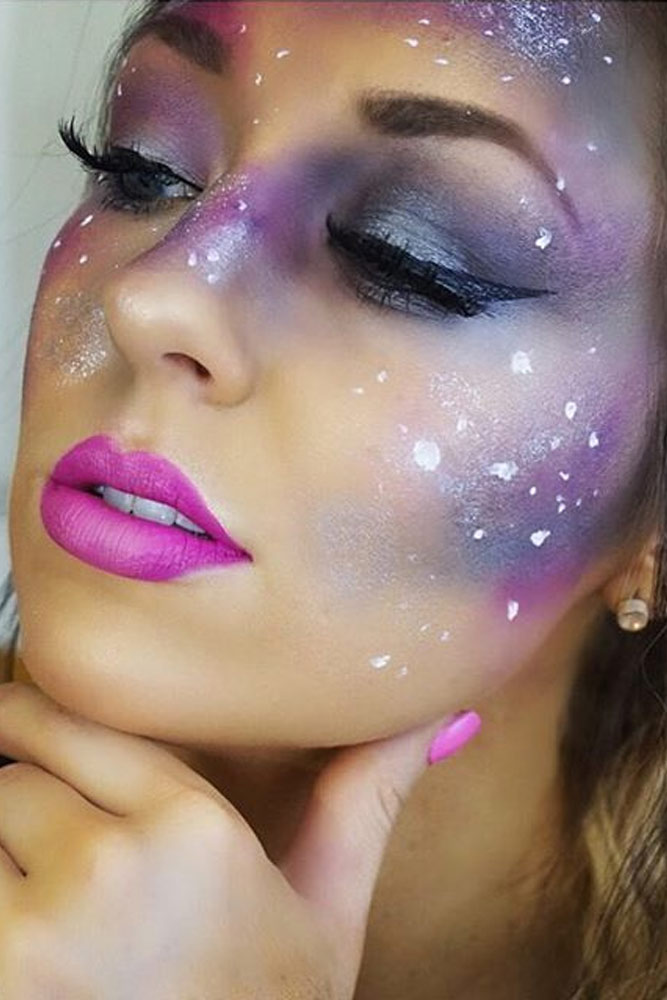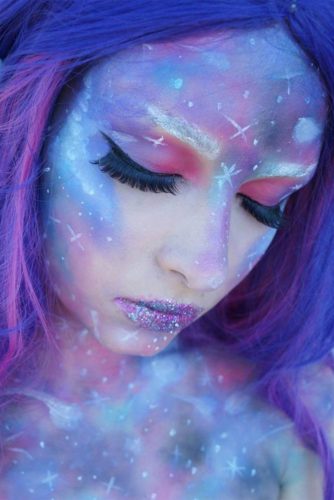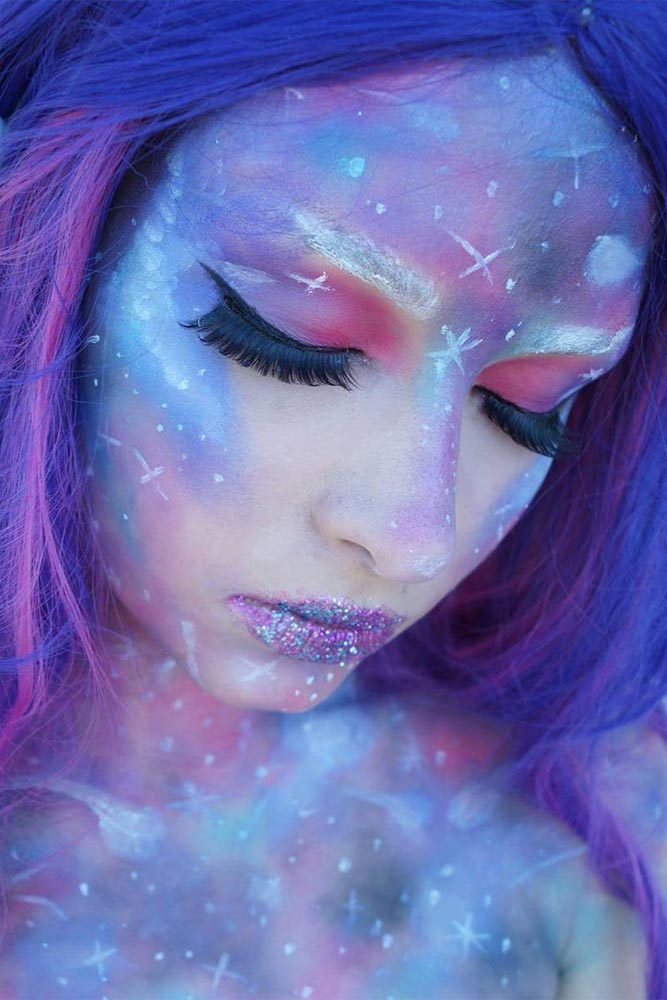 A setting spray might be useful to women who have oily skin, as well. Surprisingly, but this invention is not new. Now such sprays are available not only for professionals, but for all other women, too.
Galaxy Makeup Looks
Source: kitsuneghost via Instagram, hisuxen via Instagram, dreyzzydrey via Instagram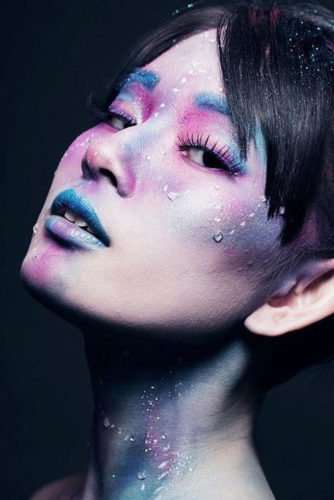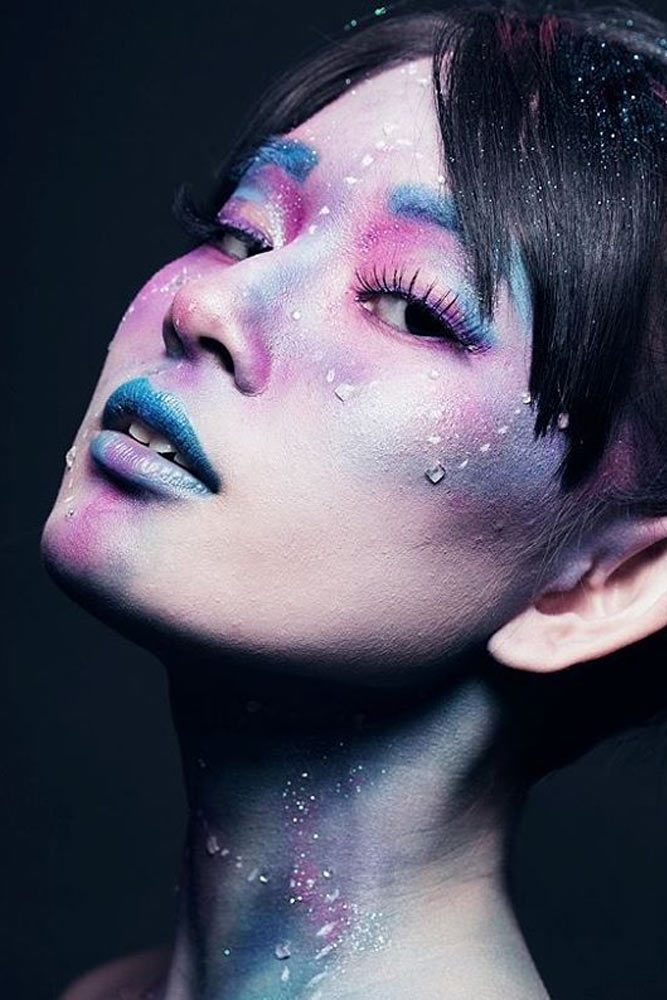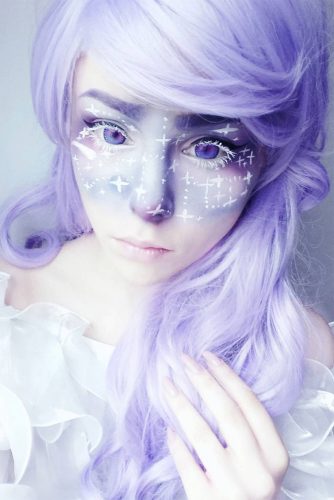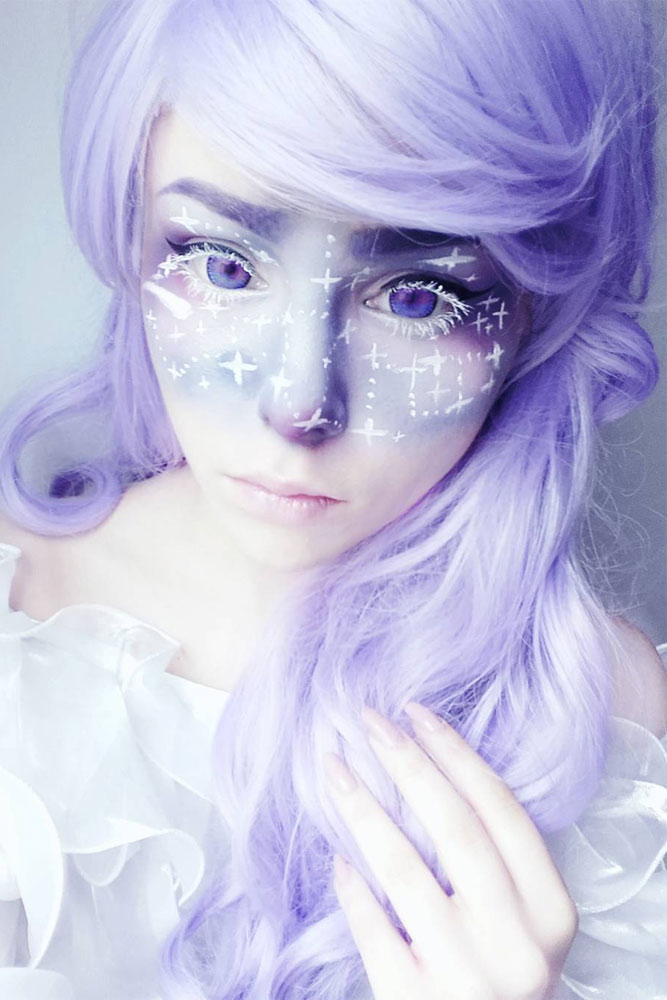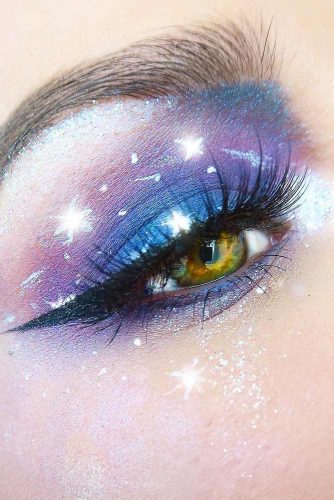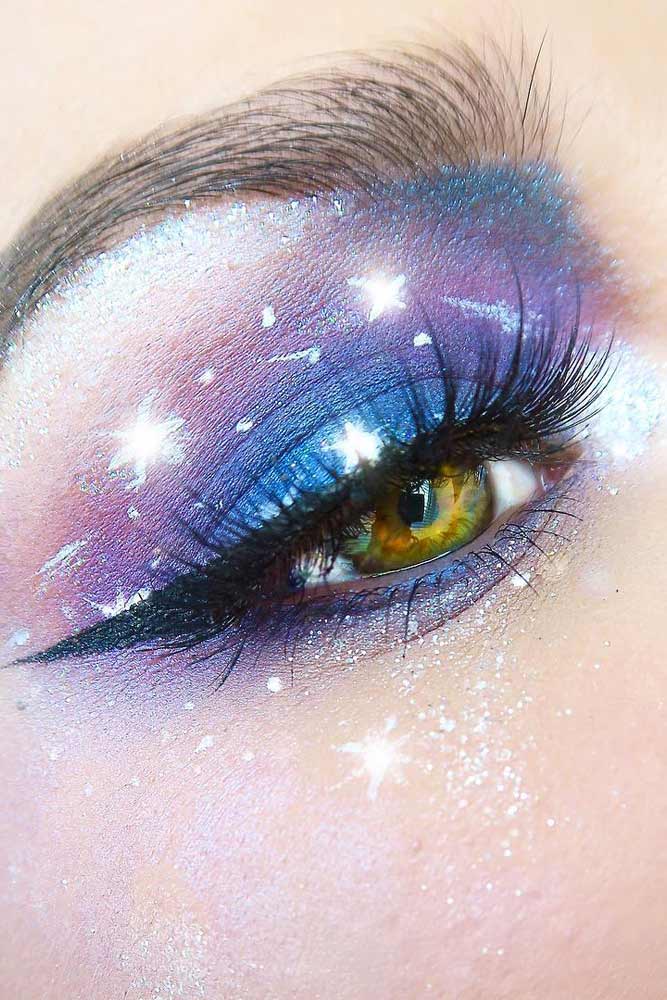 Setting sprays are effective due to their cooling technology. Besides the hot weather, your skin is quite warm, too. These two factors lead to oiliness, color fade, and melting. Such sprays make the temperature of your makeup lower by creating a transparent web on your face. As a result, your makeup lasts longer.
Source: frozenincolor via Instagram, taylor_chubbybunnie via Instagram, lolo_hime via Instagram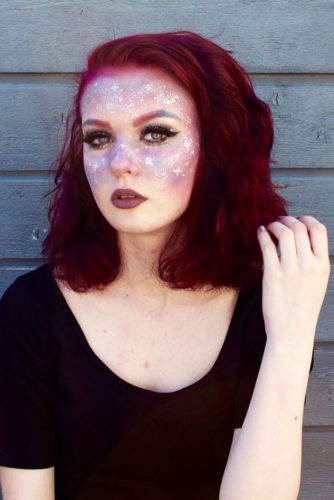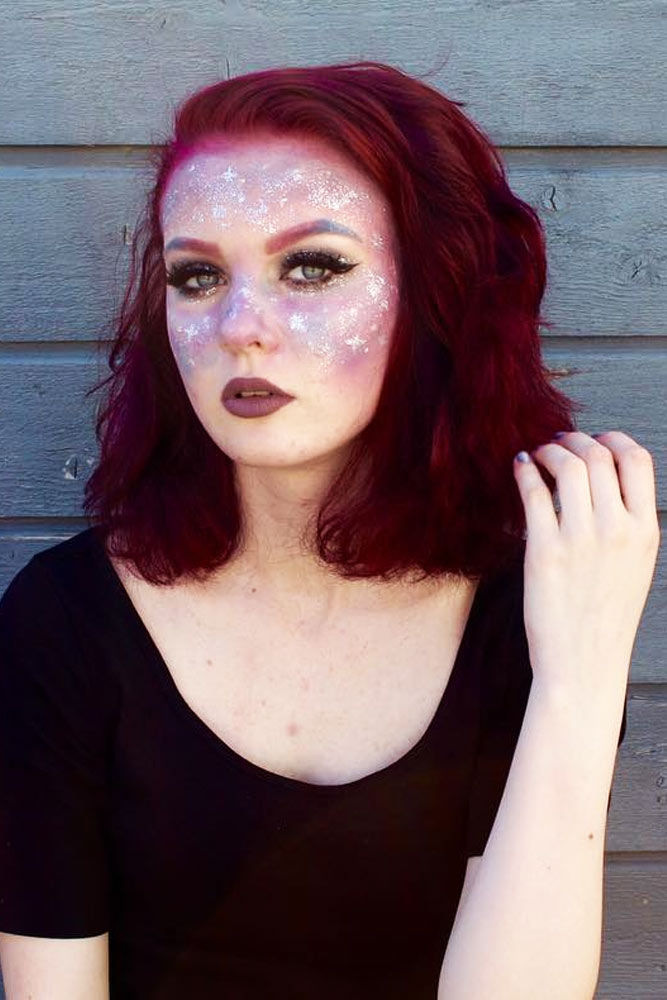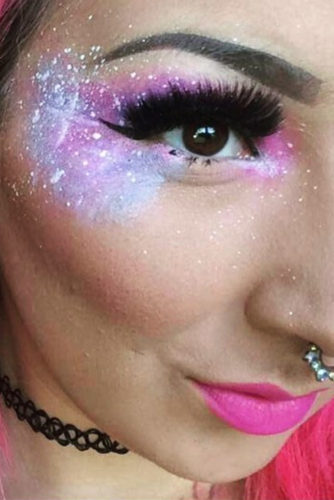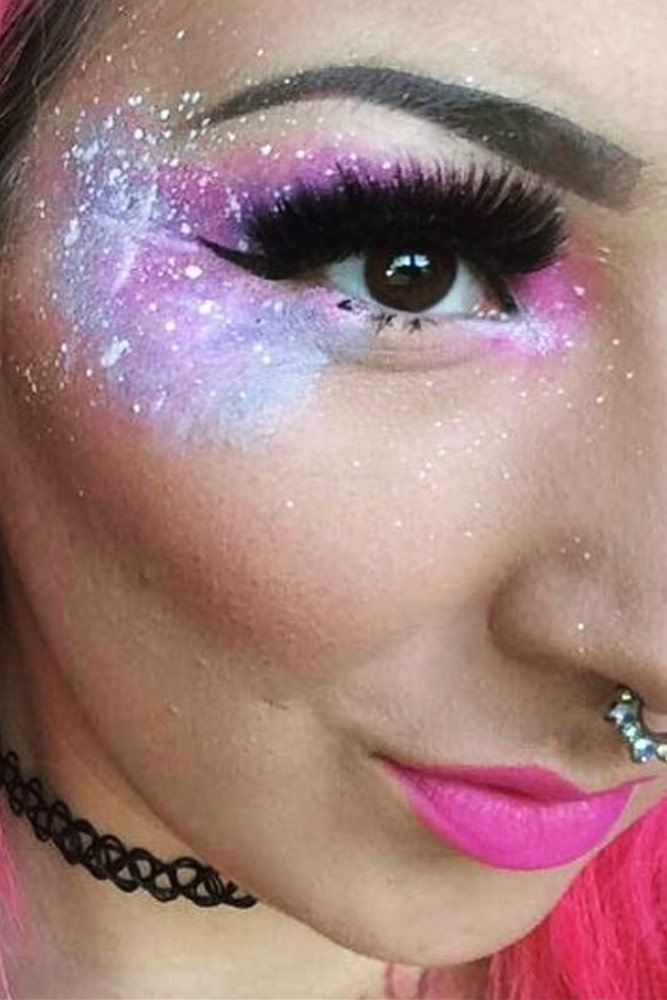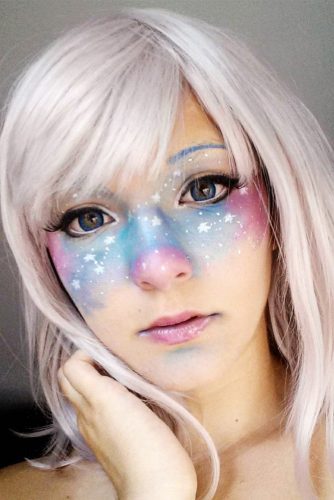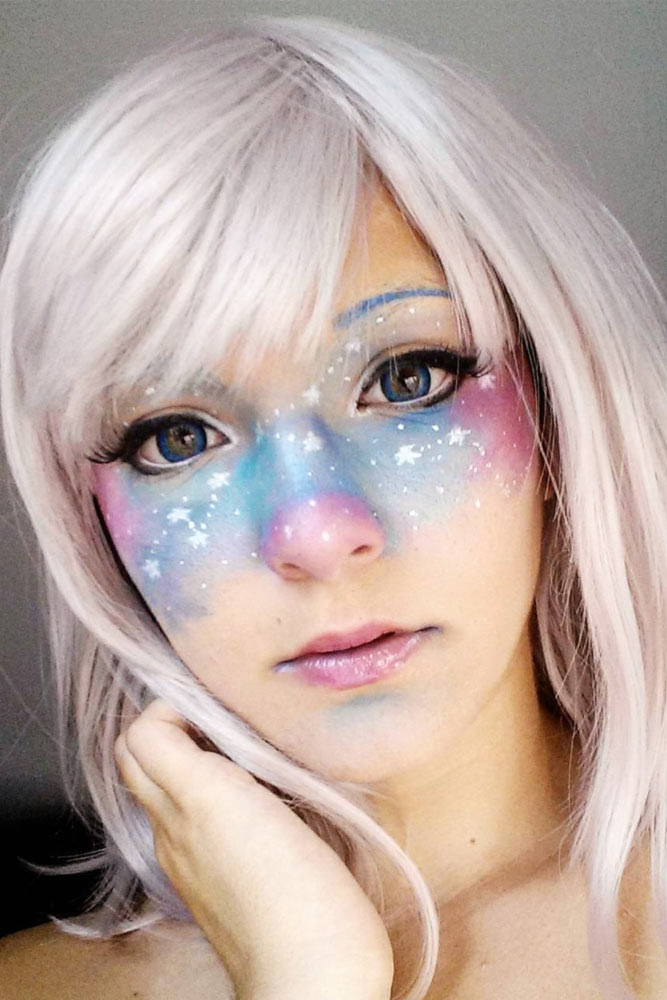 Setting sprays are quite safe, as the web that they create is breathable. It means that your pores will not be clogged. Moreover, it is not difficult to use them. Let us shine!
FAQ: Galaxy Makeup
How do you do galaxy makeup?
Apply foundation and do your eyebrows.
Use liquid lipsticks of blue, purple, dark red colors.
Start putting dark red lipstick with a blender on the outer edge of your face.
Take purple shade and mix with the first shade dragging it to your temples.
Take light blue eyeshadow, start packing it on your nose area and then fading it out to the rest of the face.
Apply shimmery eyeshadow on your lids, add winged eyeliner and false lashes.
Use white gel liner and eyeliner brush to add the stars.
Do gradient lips.
How do you make Galaxy eyeshadow?
Do your eyebrows.
Apply primer, concealer on your lids and set with powder.
Use purple eyeshadow and pat that all over the lid. Use a darker purple on your lash line. Use dark pink color to blend out the edges.
Take bright pink and blend it into the purple.
Take purple liquid lipstick and apply it on the inner part of your lid using a small brush.
Take pink liquid lipstick and apply it on the outer part of your lid.
Put white liquid lipstick in the middle to blend out both colors.
Highlight your brow bone and inner corner with a blue shimmery eyeshadow.
Use white liner and eyeliner brush to add the stars.
Apply black pencil into your waterline and purple eyeshadow in a lower lash line.
Finish off with mascara.
Was this article helpful?