Happy Halloween quotes may be just what you need when preparing for the celebration. And you will find them here.
Do you know that the origin of this holiday, also called All Hallows Eve, is Ancient Celtic? Celt tribes put on animal costumes and lit fires to celebrate the beginning of winter. It was like the New Year celebration. Over time, the holiday evolved. In the Catholic tradition, it started to represent All Saints' Day.
Now when the origin of the holiday is clear, let's have a look at some famous quotes we have prepared.
Happy Halloween Quotes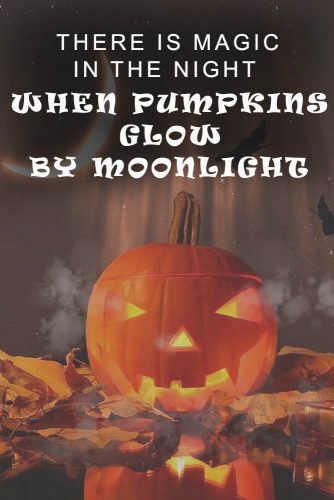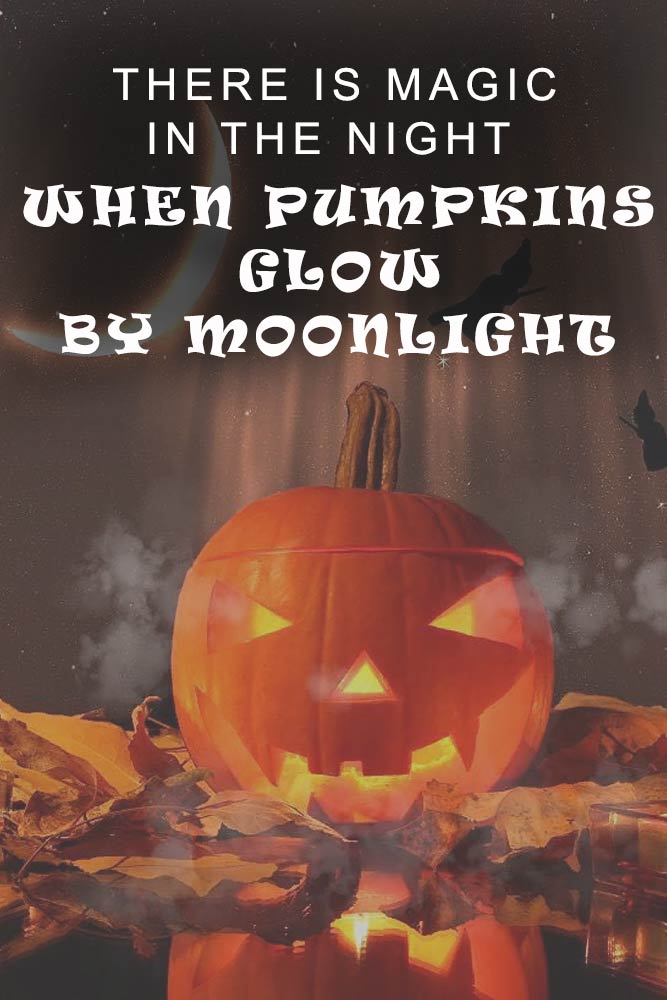 Source: halloweencountdown via Instagram
There is magic in the night when pumpkins glow by moonlight.
Quote #2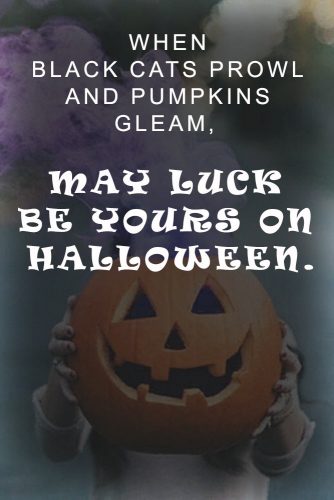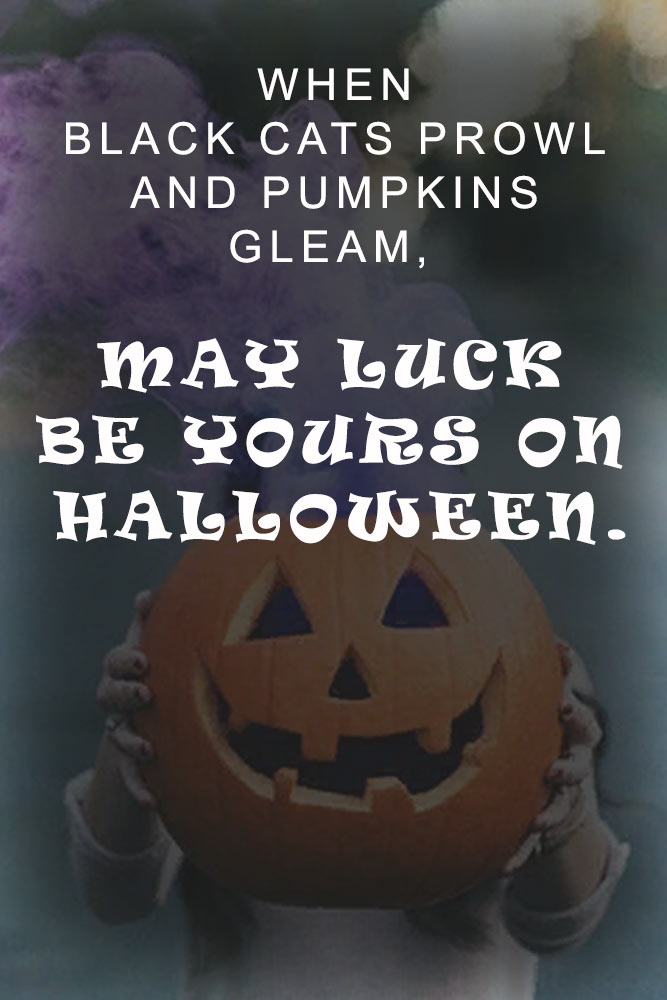 Source: halloweencountdown via Instagram
When black cats prowl and pumpkins gleam, may luck be yours on Halloween.
Quote #3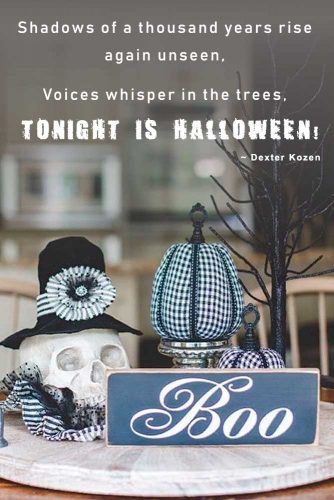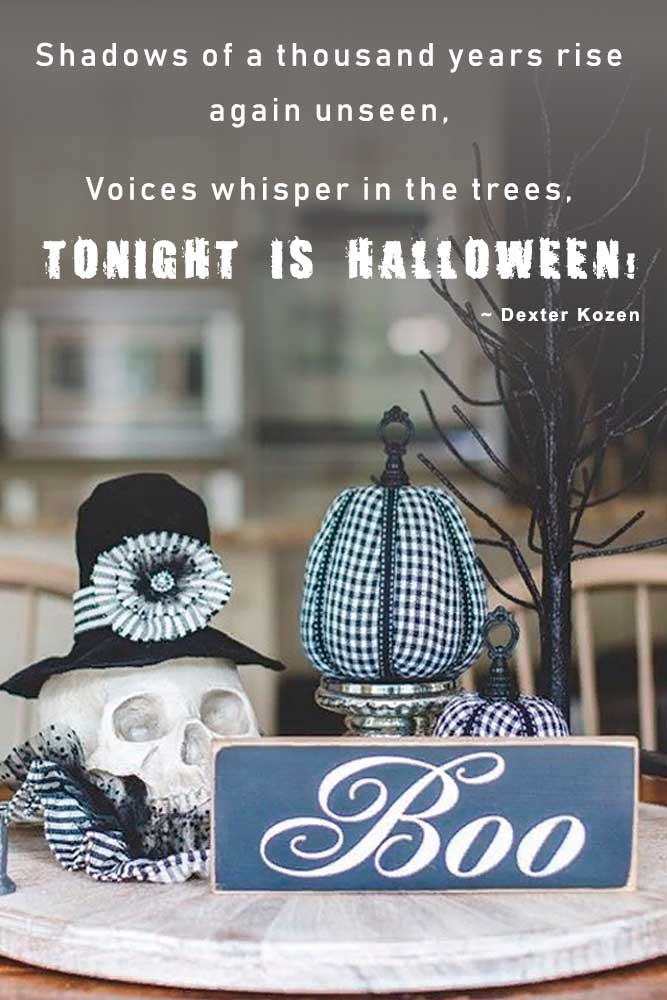 Source: deckdhome via Instagram
Shadows of a thousand years rise again unseen, voices whisper in the trees: "Tonight is Halloween!" (Dexter Kozen)
Quote #4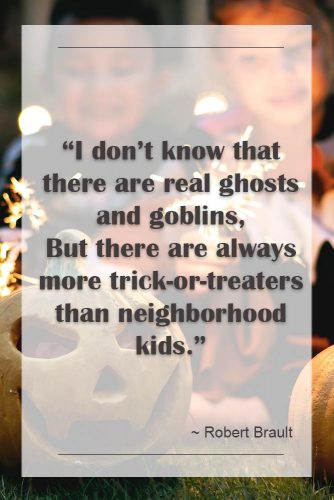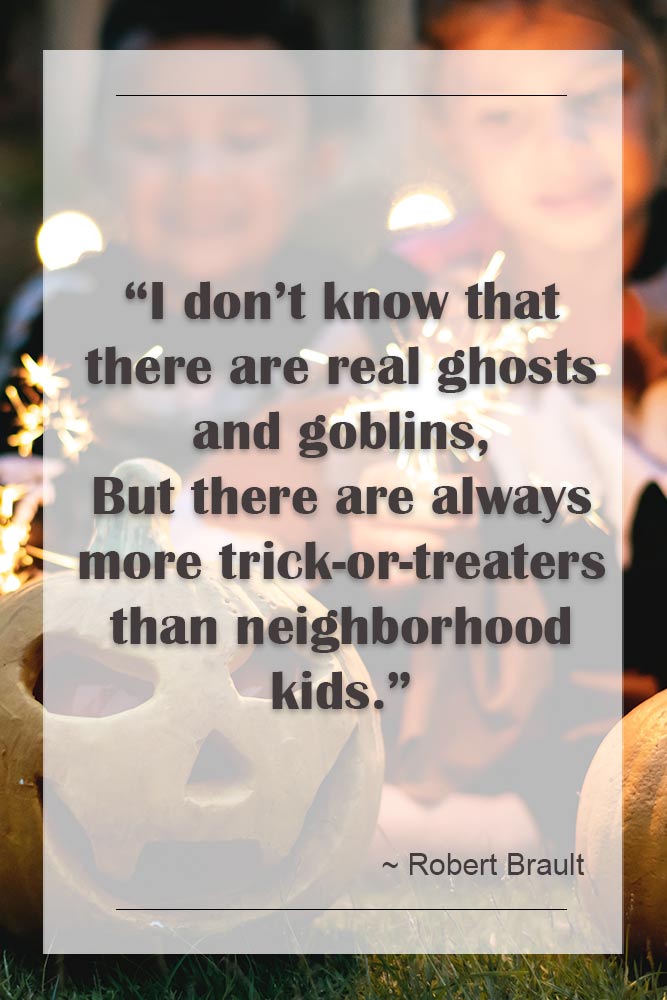 I don't know that there are real ghosts and goblins, but there are always more trick-or-treaters than neighborhood kids. (Robert Brault)
Cute And Funny Halloween Quotes
Quote #5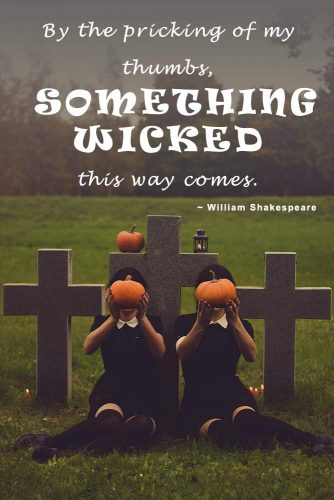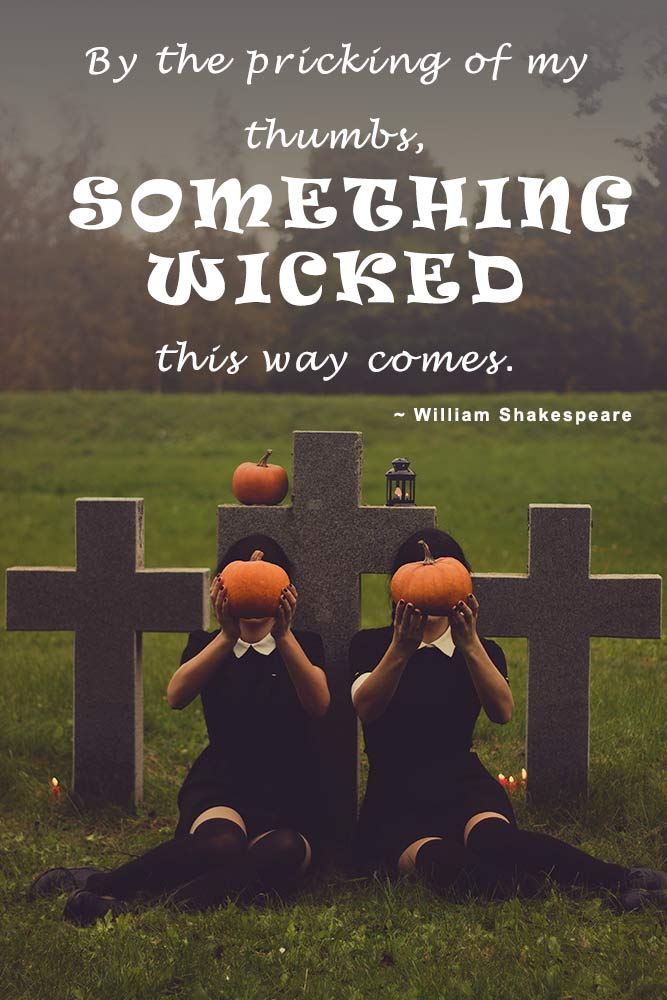 By the pricking of my thumbs, something wicked this way comes. (William Shakespeare)
Quote #6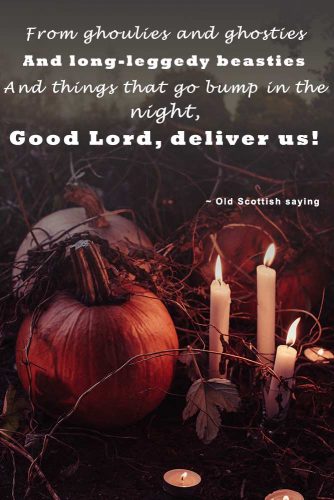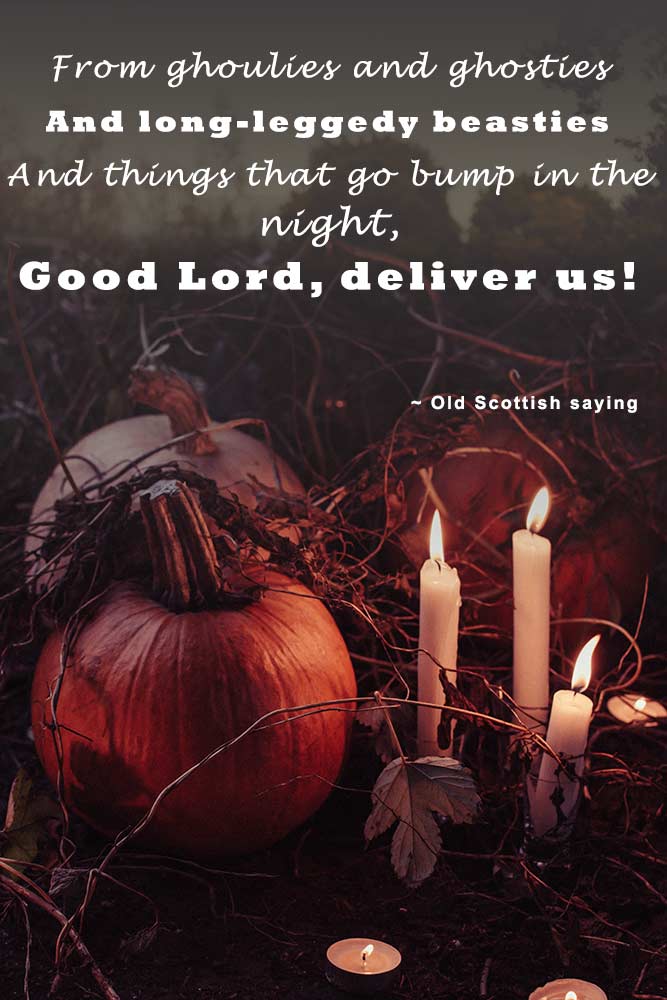 From ghoulies and ghosties, and long-leggedy beasties, and things that go bump in the night, Good Lord, deliver us! (Old Scottish saying)
Quote #7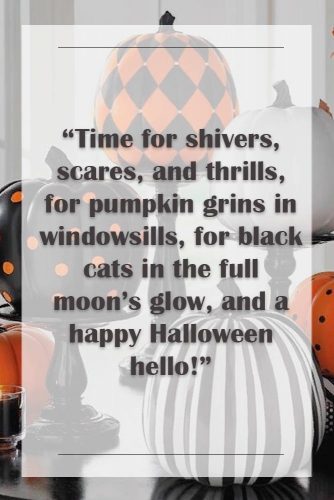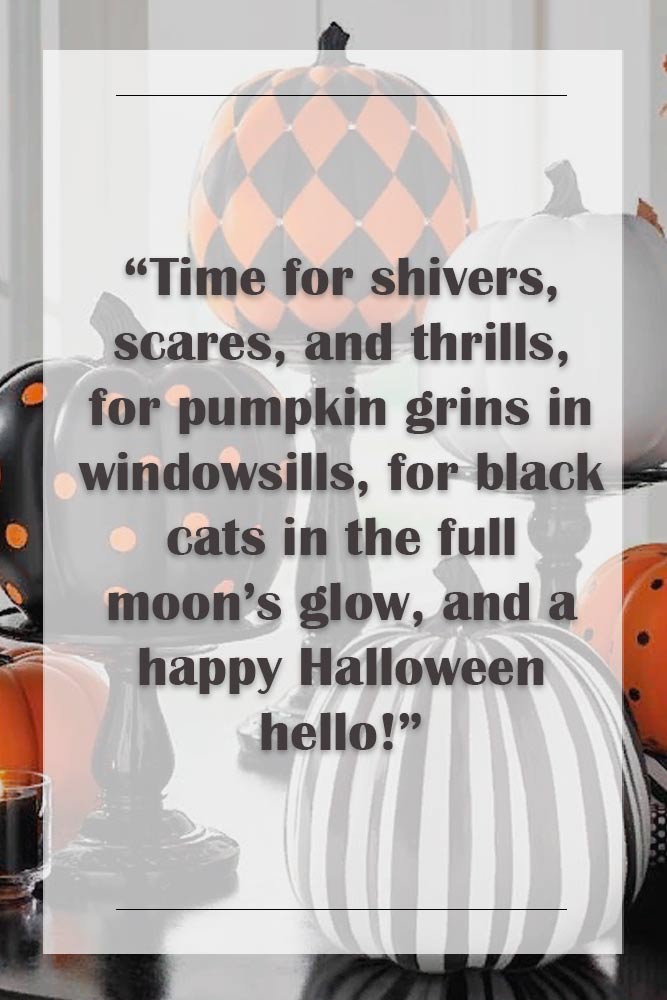 Source: halloweencountdown via Instagram
Time for shivers, scares, and thrills, for pumpkin grins in windowsills, for black cats in the full moon's glow, and a happy Halloween hello!
Quote #8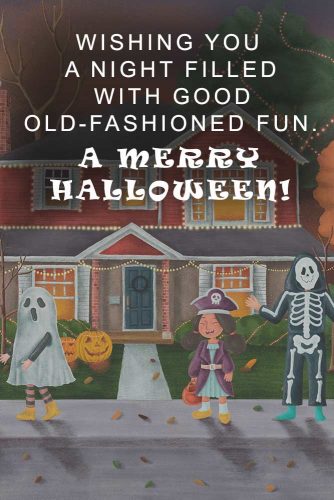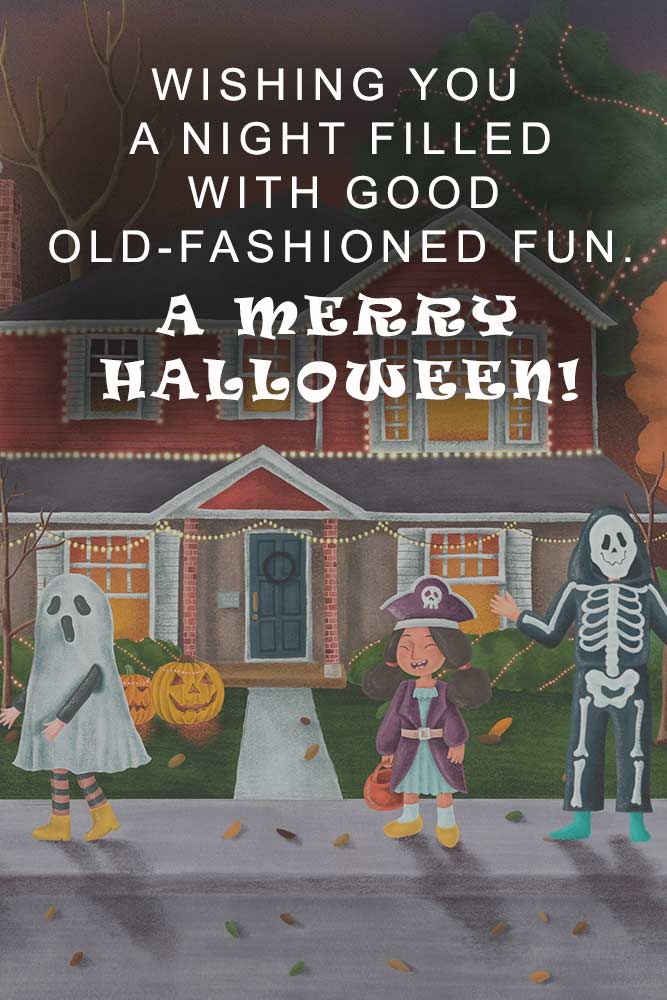 Wishing you a night filled with good old-fashioned fun. A Merry Halloween!
Quote #9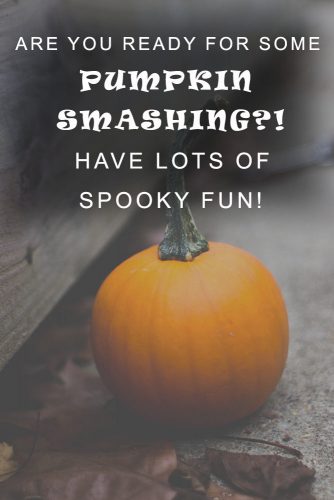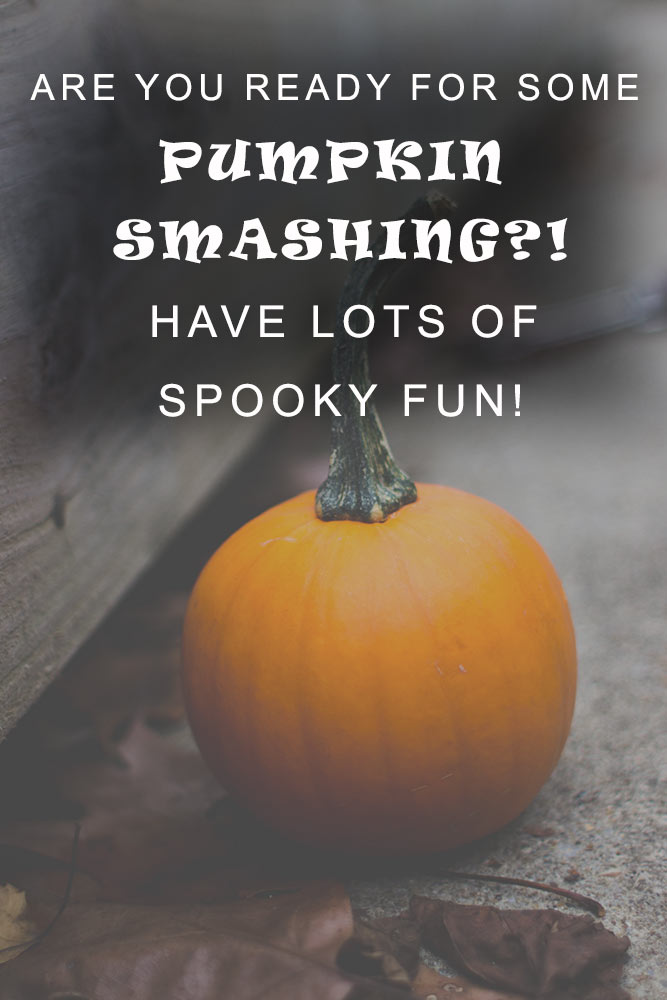 Are you ready for some pumpkin smashing?! Have lots of spooky fun!
Popular Halloween Quotes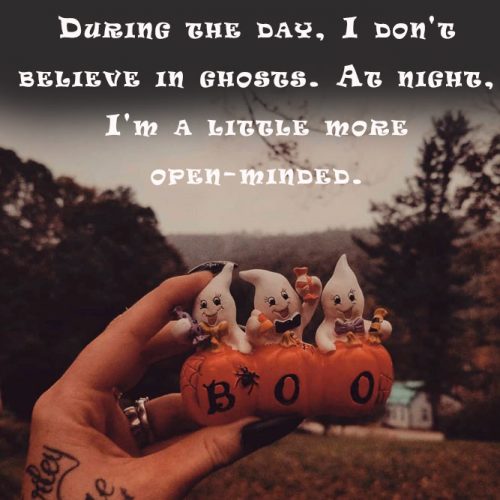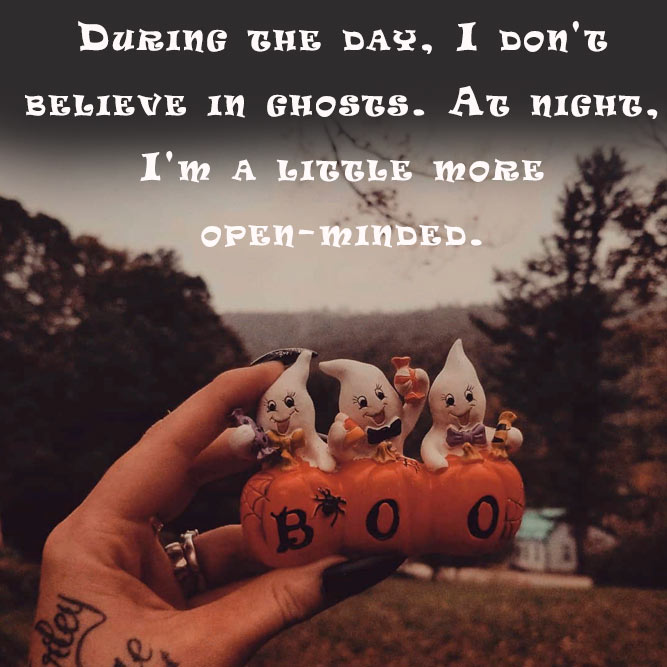 Source: theharvestmoonwitch via Instagram
During the day, I don't believe in ghosts. At night, I'm a little more open-minded.
Quote #11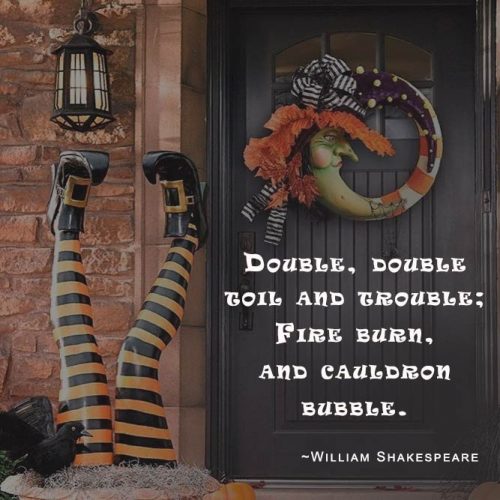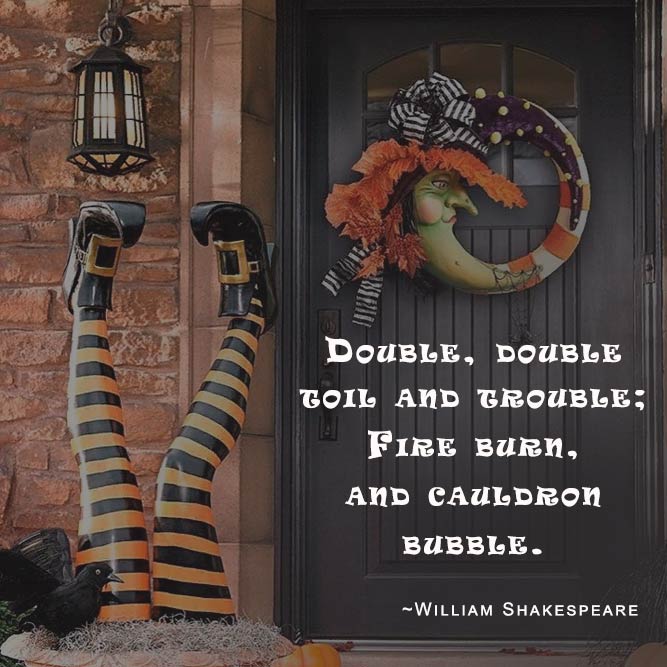 Source: halloweencountdown via Instagram
Double, double toil and trouble; fire burn, and cauldron bubble. (William Shakespeare)
Quote #12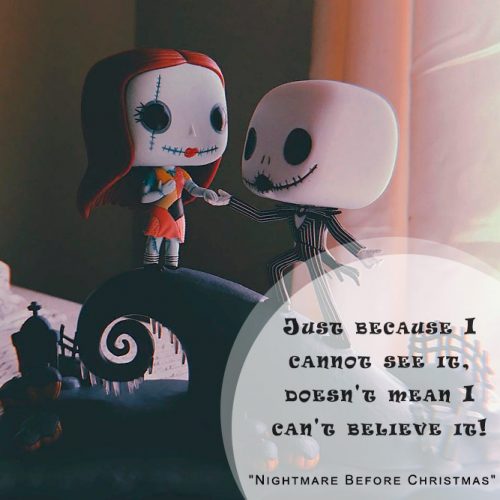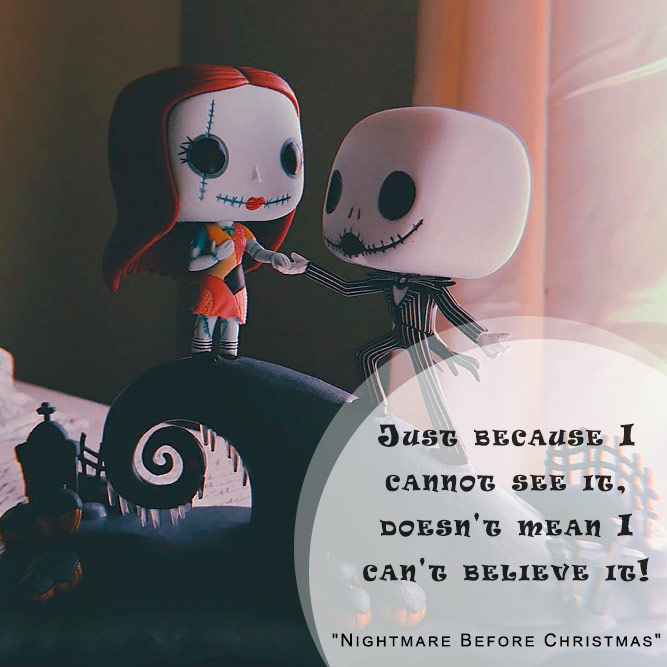 Source: muse.luft via Instagram
Just because I cannot see it, doesn't mean I can't believe it! (Jack Skellington,"Nightmare Before Christmas")
Quote #13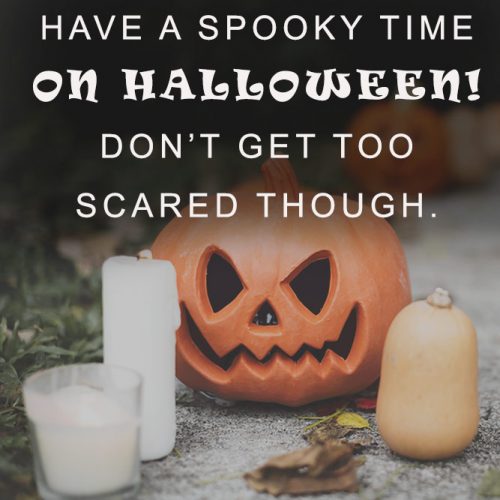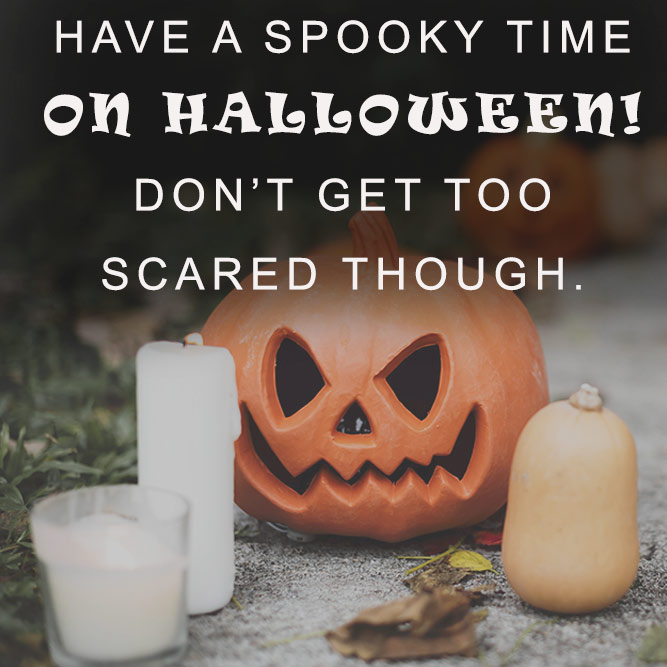 Have a spooky time on Halloween. Don't get too scared though.
Quote #14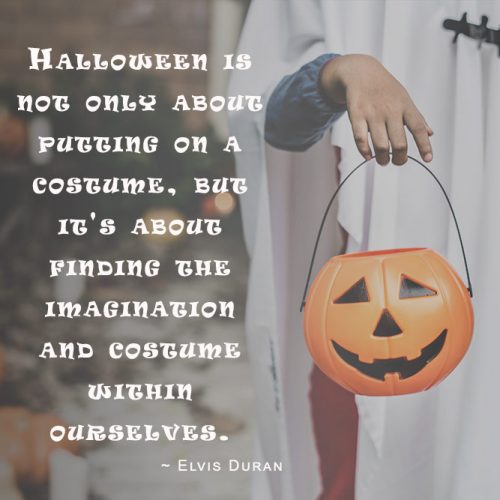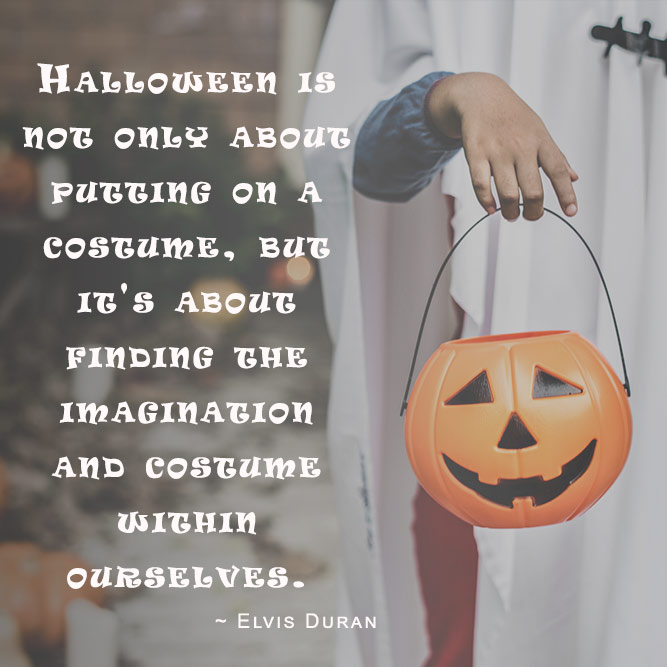 Halloween is not only about putting on a costume, but it's about finding the imagination and costume within ourselves. (Elvis Duran)
Quote #15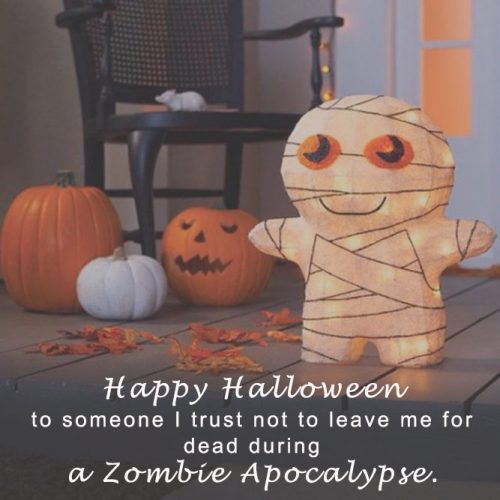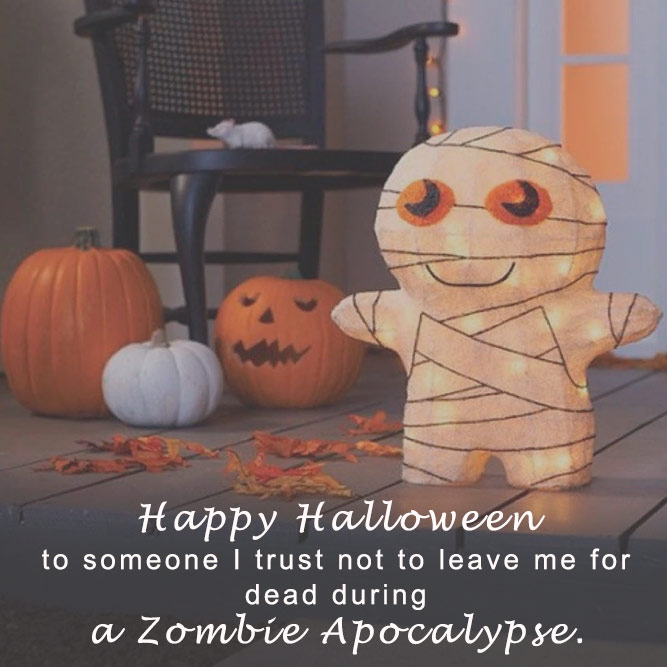 Source: halloweencountdown via Instagram
Happy Halloween to someone I trust not to leave me for dead during a zombie apocalypse.
Quote #16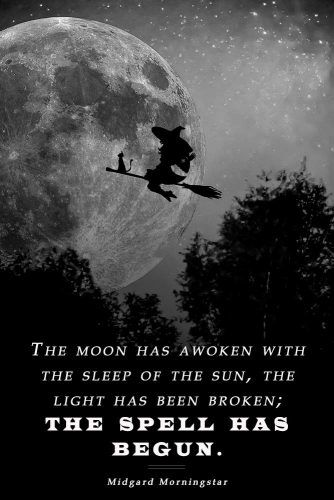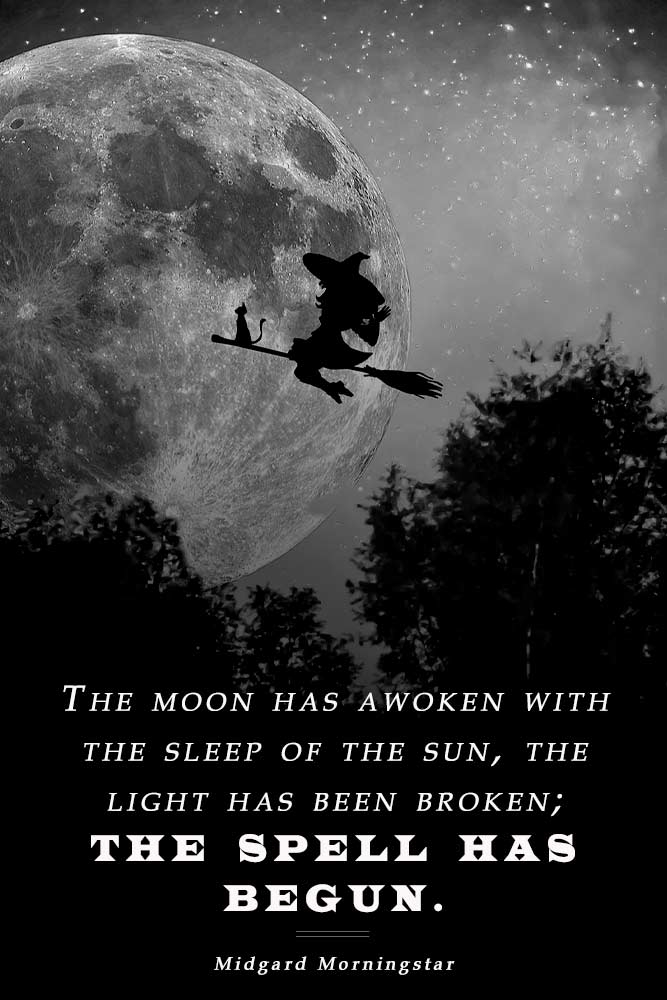 The moon has awoken with the sleep of the sun, the light has been broken; the spell has begun. - Midgard Morningstar
Quote #17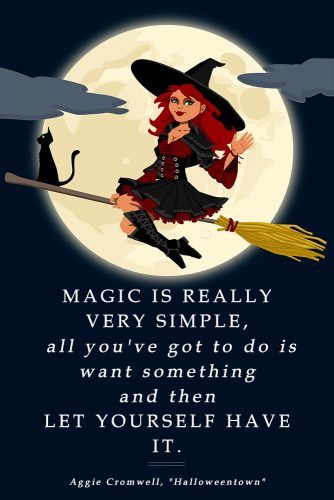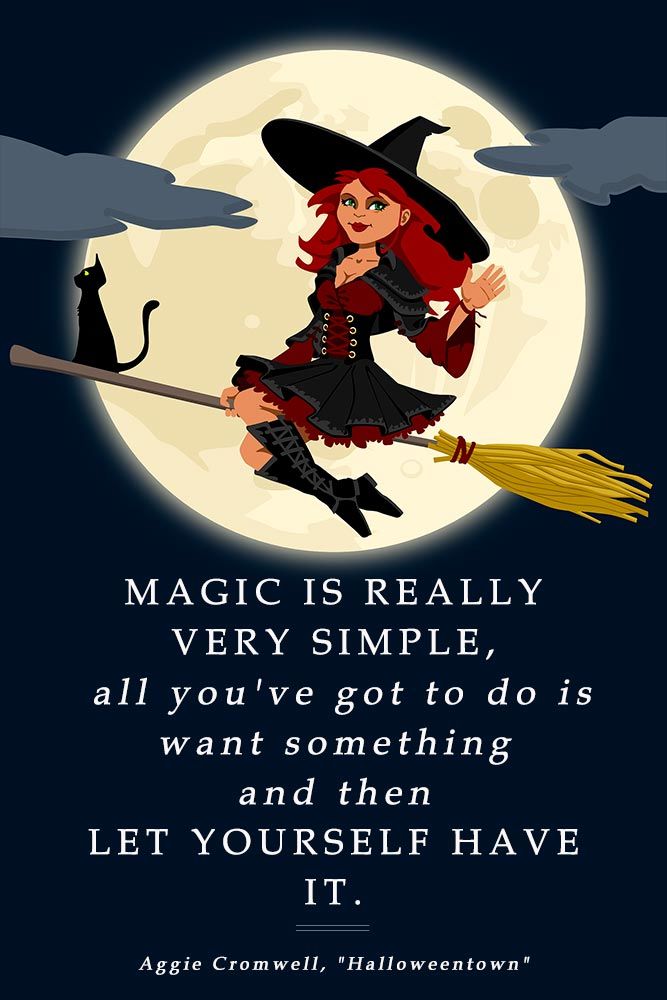 Magic is really very simple, all you've got to do is want something and then let yourself have it. - Aggie Cromwell, "Halloweentown"
Quote #18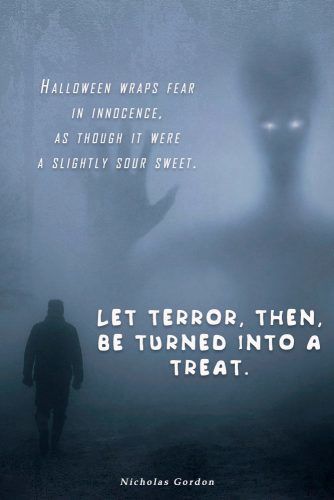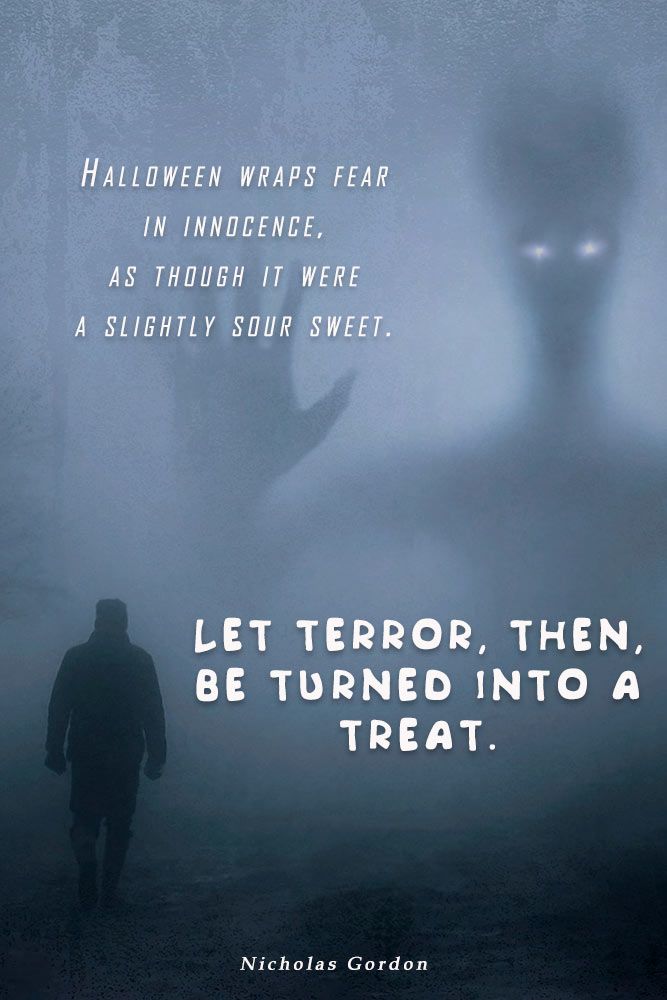 Halloween wraps fear in innocence, as though it were a slightly sour sweet. Let terror, then, be turned into a treat. - Nicholas Gordon
Quote #19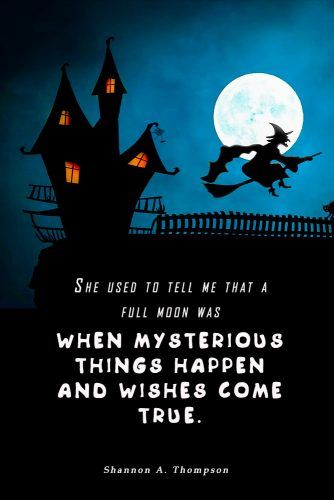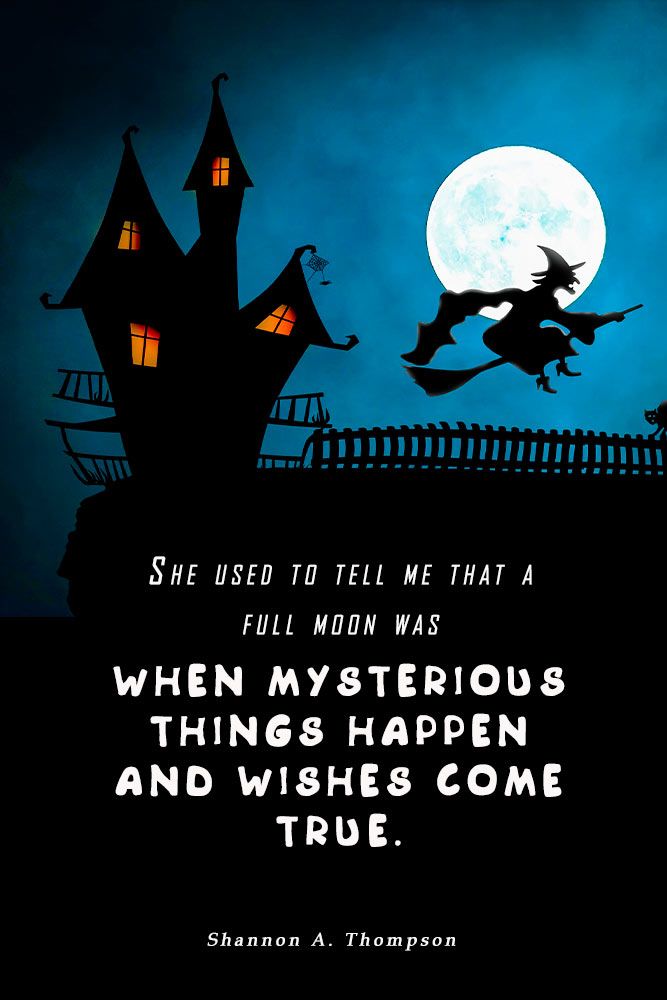 She used to tell me that a full moon was when mysterious things happen and wishes come true. - Shannon A. Thompson
Quote #20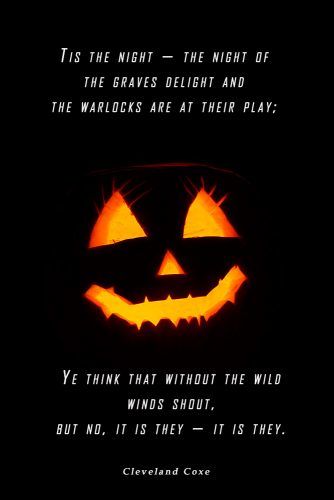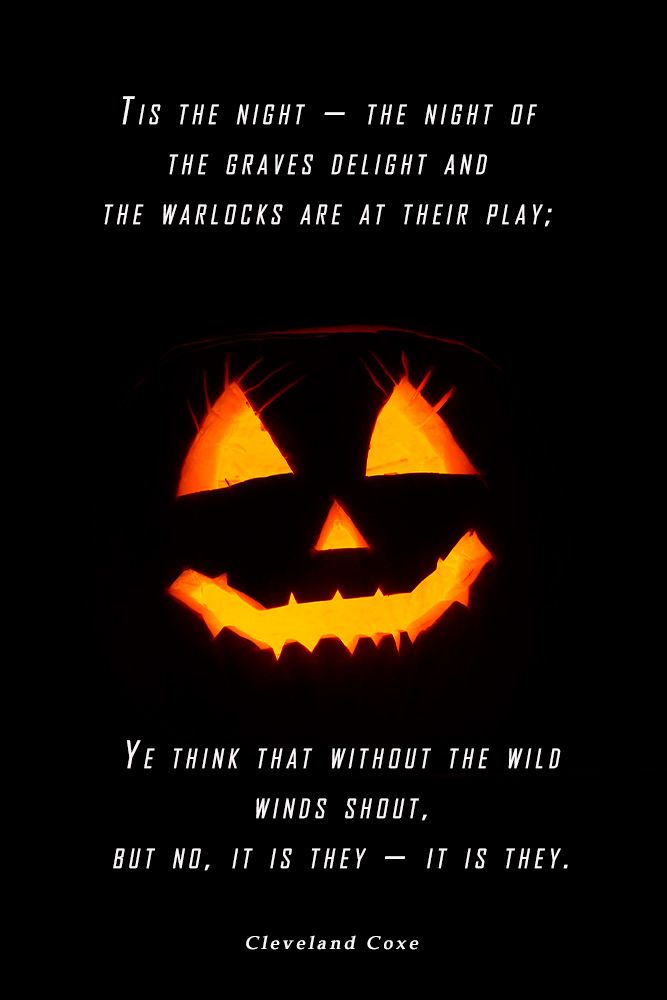 Tis the night — the night of the graves delight and the warlocks are at their play; Ye think that without the wild winds shout, but no, it is they — it is they. - Cleveland Coxe
Quote #21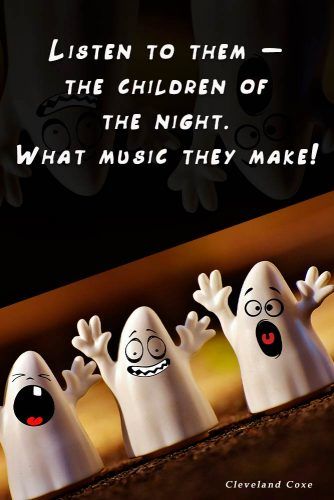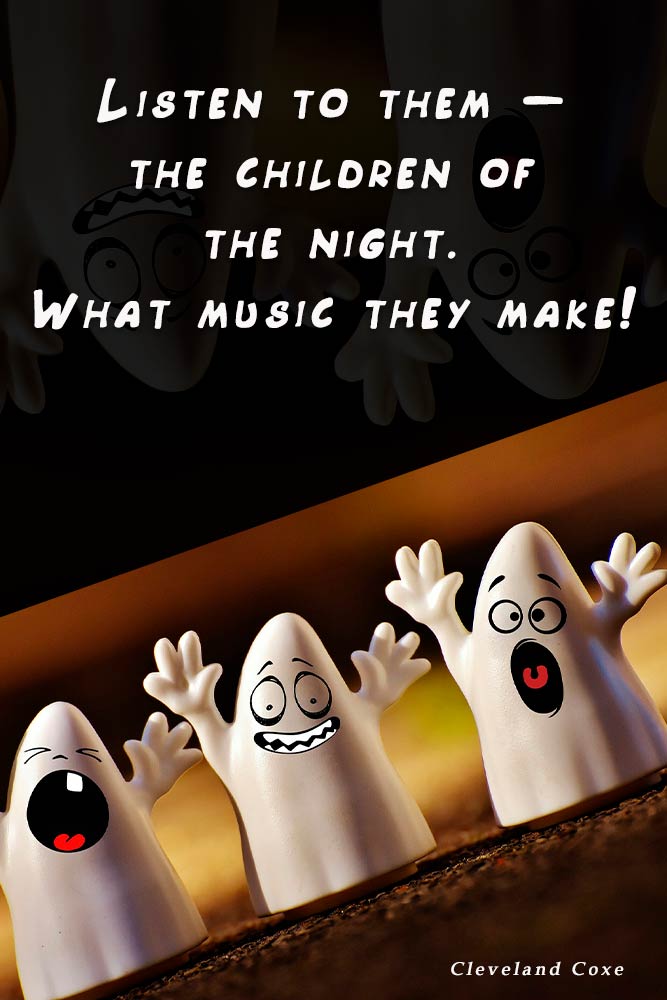 Listen to them — the children of the night. What music they make! - Bram Stoker
These quotes might come in handy on the Halloween night. Save this article just in case. And remember that we always have something curious to share with our readers. Keep up!
FAQ: Halloween Quotes
What do you say on Halloween post?
"I hope your day isn't as "sucky" as a vampire's!"
"I wish you a night full of scares and a bag full of treats!"
"Ghoul-friend, I wish you a fang-tastic evening!"
"Wishing you a spooky, wooo-nderful and fang-tastic Halloween!"
"Maintain your composure, trick or treat, and go on!"
What should I write on a Halloween card?
"I hope your Halloween is so much fun! It's scary."
"You are the best! I hope it's your Halloween too!"
"Wish you a wonderful Halloween and a wonderful autumn."
"You are sweeter than a regular candy bar. Have a great Halloween!"
Was this article helpful?