Every girl loves makeup, and eye makeup is no exception! And now when there are so many shades and styles to choose from, it takes makeup to a whole new level. However, you should choose makeup based on things like the shape and color of your eyes and your skin tone. Also, you need to make sure that the look is appropriate for the occasion.
There is a time and a place for smokey eye, and you'd better not walk into a somber event wearing bright pink and blue eye-shadow. Also, remember to stick to the makeup for your eyes that matches your skin tone and hair color. If you have darker hair and skin, you can achieve a natural look easily with black eyeliner and mascara. And someone with lighter skin and hair can get away with brown mascara and beige eye shadow.
There are plenty of makeup tutorials available online on sites such as YouTube & Pinterest to help you find out various makeup application techniques. Once you find what works best for you, you will be able to experiment with the colors and designs.
Professional Eye Makeup Tips For Work
Source: shivangi.11 via Instagram, vanyxvanja via Instagram, swetlanapetuhova via Instagram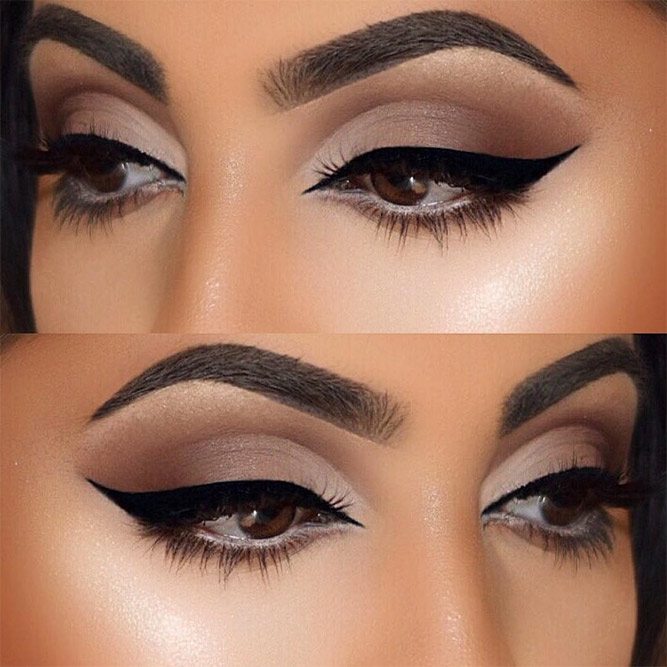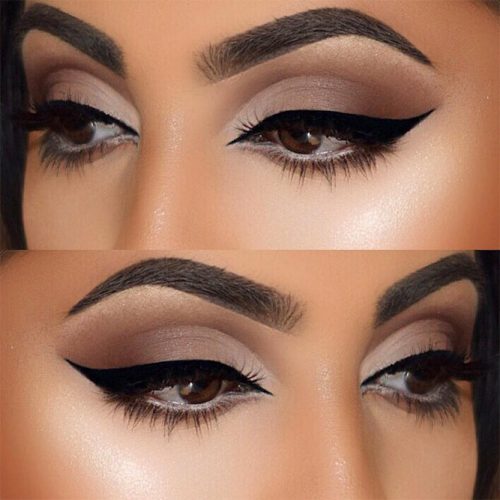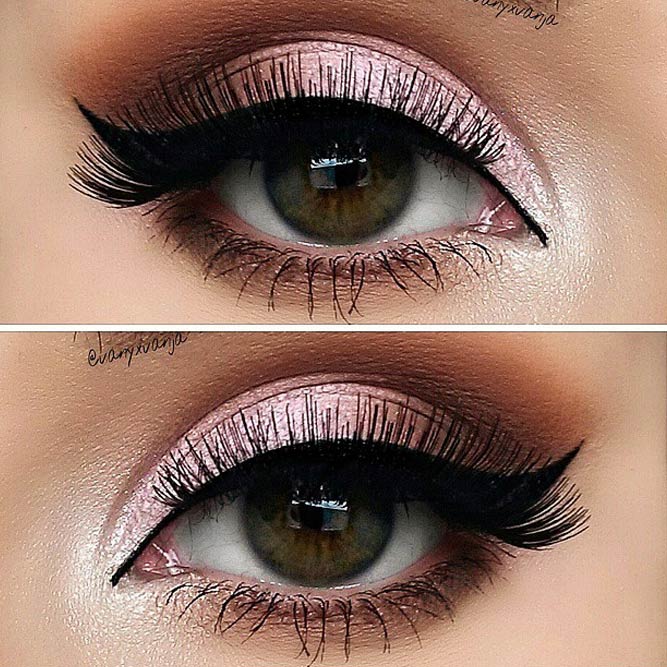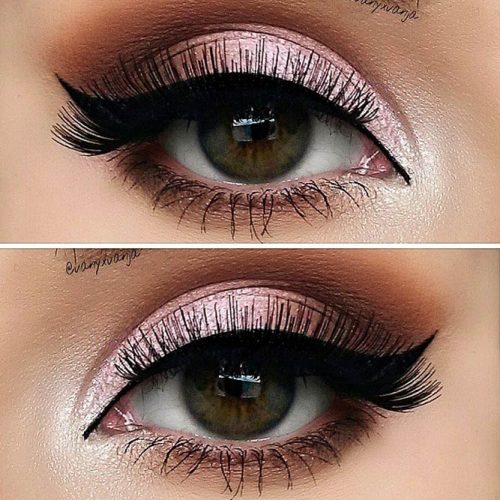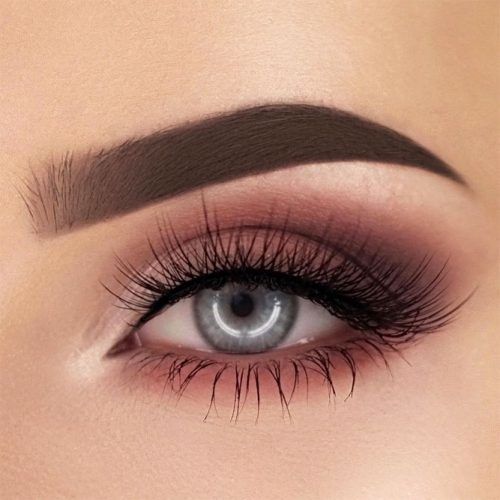 It's better to tone your makeup down a bit for work and not opt for brighter shades. However, you can still enhance your eyes with neutral makeup like matte eye shadow and eyeliner. Here is a simple guide to work-appropriate makeup:
Use a base eye shadow that is close to your natural skin tone.
Create a slight "v" at the outer corner of your eye and along your crease with a medium neutral shade.
Apply a highlight shade to the inner corner and under the brow bone.
Blend with a blending brush.
Use neutral eyeliner on the top lid but do not extend past the eye.
Curl your lashes and apply light mascara.
Eye Makeup Tips For Dramatic Look
Source: misslilith via Instagram, sabellamakeup via Instagram, makeupbymeggan via Instagram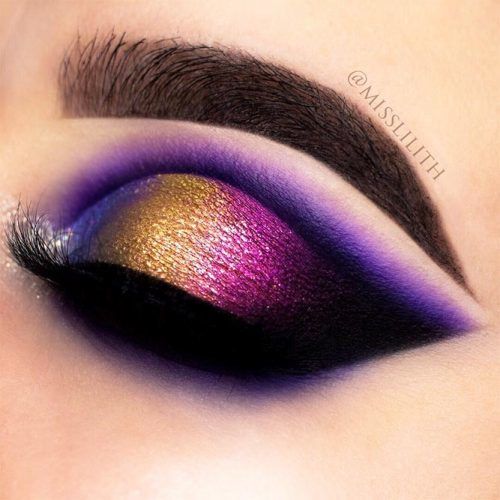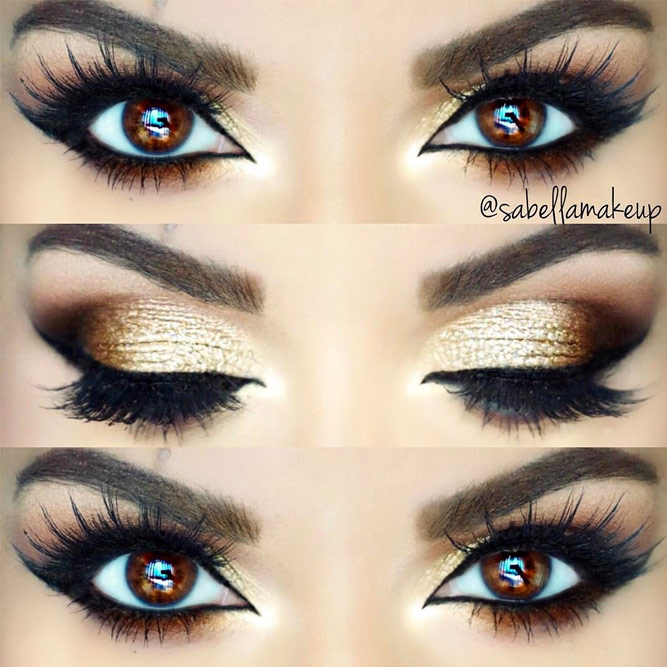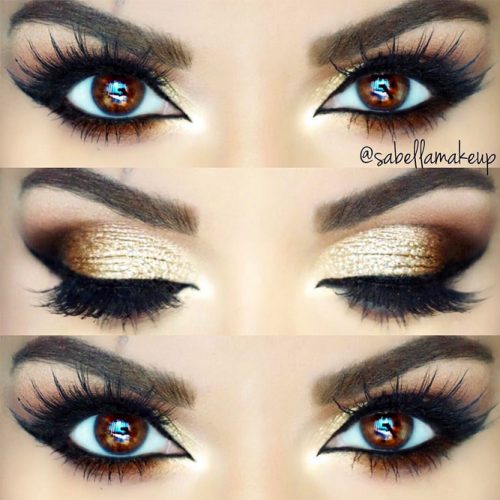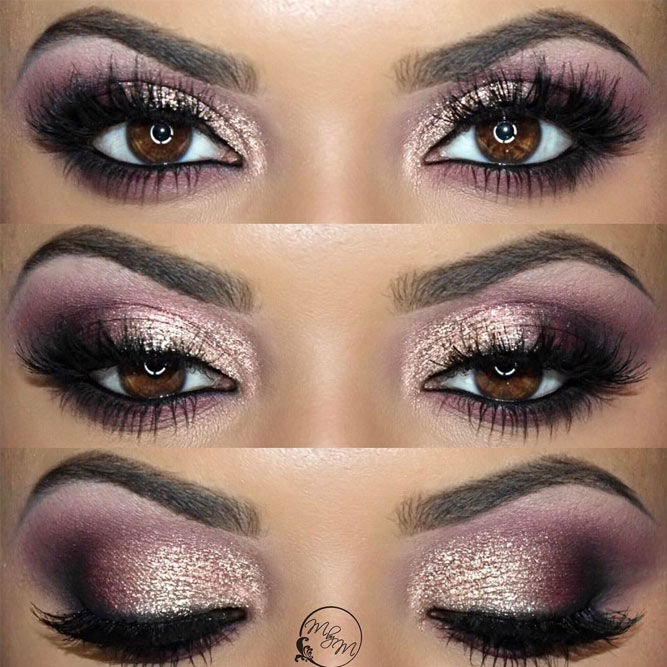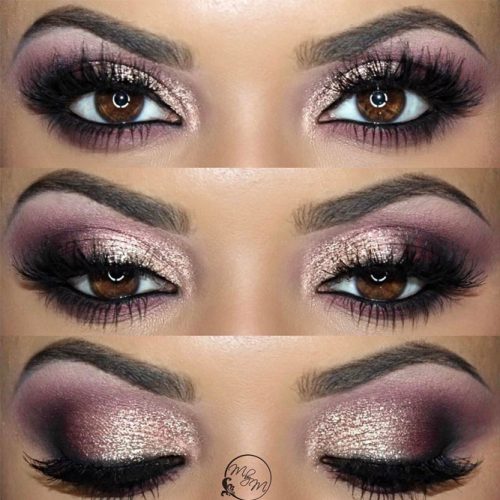 This look is best for an evening out or a special event. You can choose anything from a glittery look to a dramatic smokey effect.
1. Be a little more daring with the eyeliner: thicker lines are appropriate. And extend the line past the eyes a bit. 2. Curl your lashes and use more than one shade of darker mascara. 3. Use brighter or darker colors than you would normally use. 4. Opt for a shimmery shadow or metallic eyeliner. 5. If you are going for a bolder look with your eyes, don't overdo the rest of your makeup. Use softer tones for your lips and cheeks.
Vintage Looks For Eyes
Source: cakeyconfessions via Instagram, viva_glam_kay via Instagram, makeupbyannalee via Instagram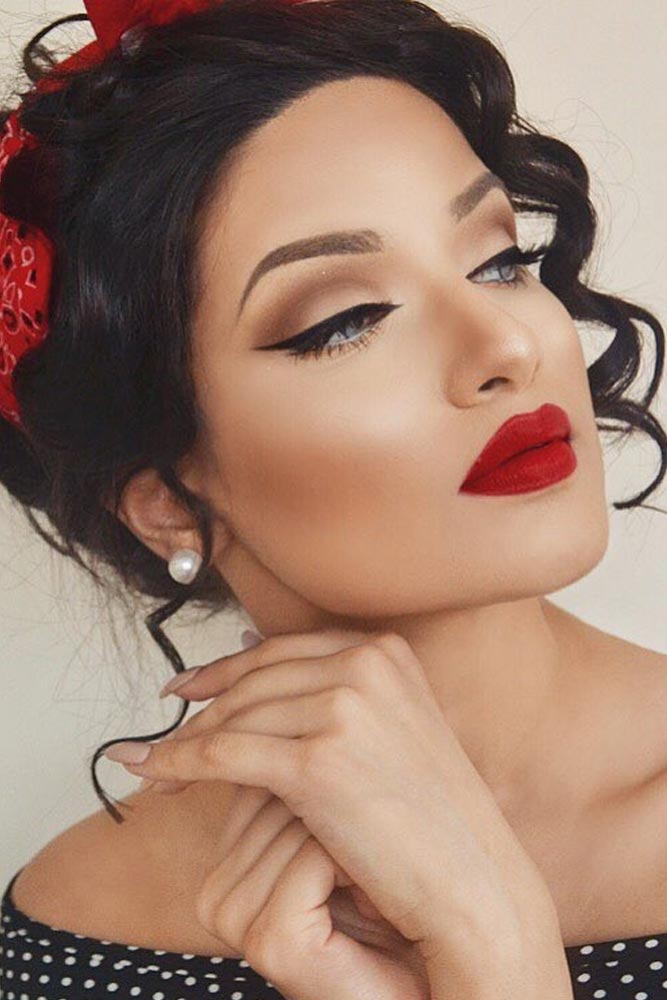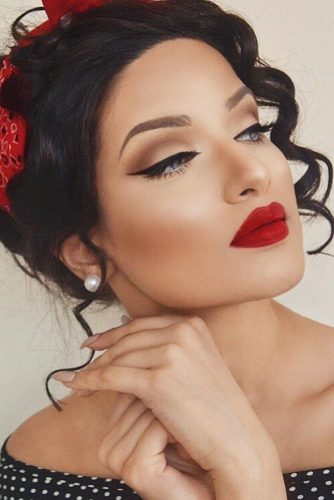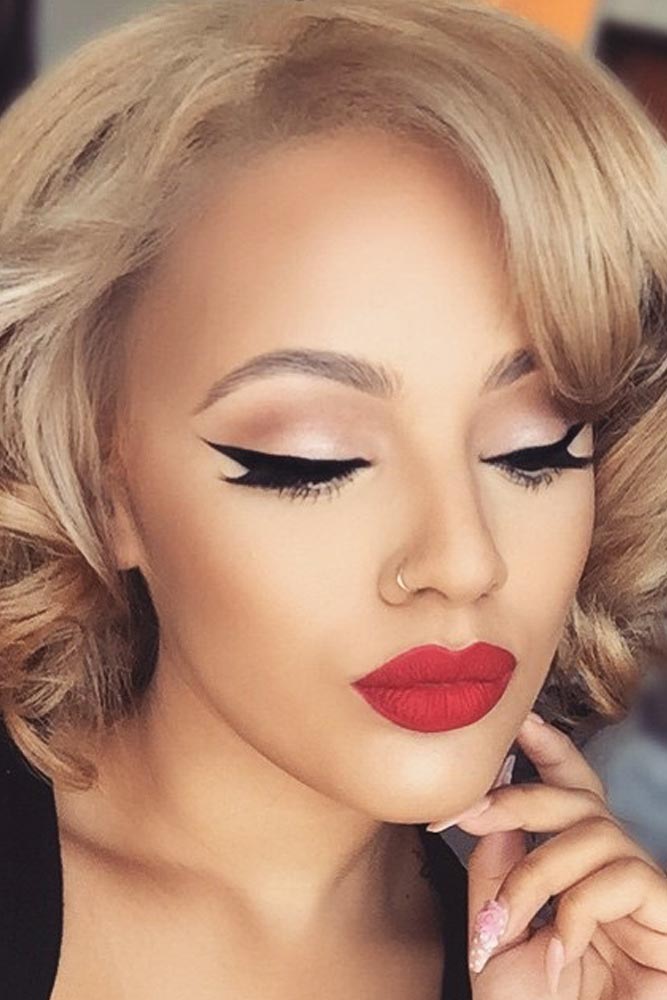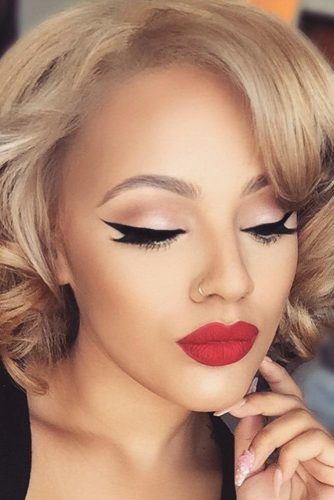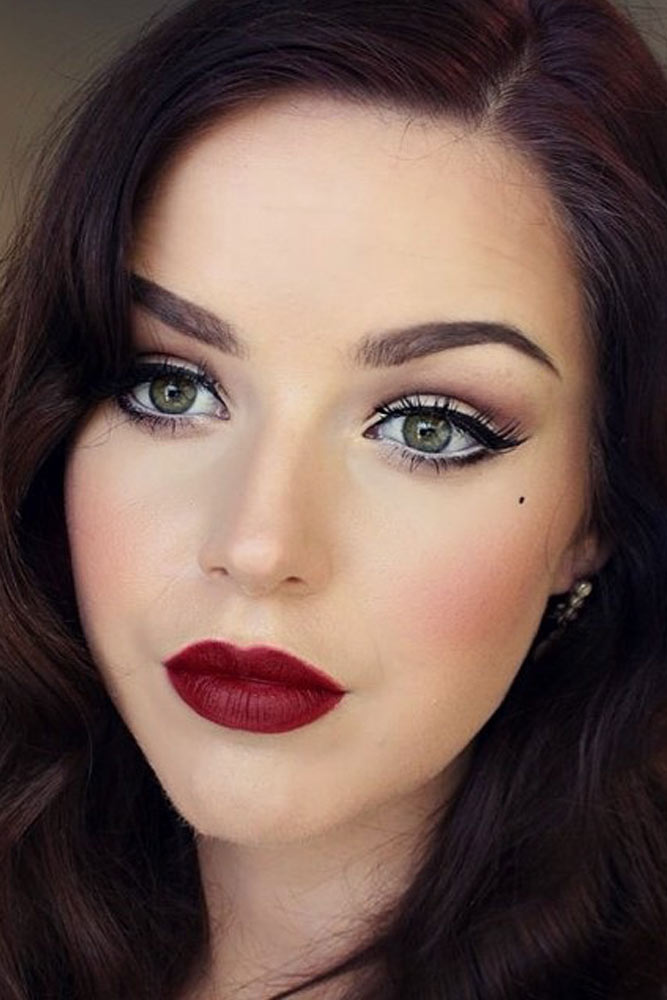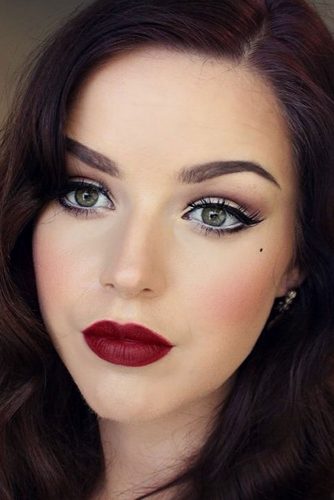 Retro makeup is all the rage right now. Following are some of the popular retro trends:
Roaring Twenties: Apply thick lines to both top and bottom eyelids, with a black cline and use deep grey, turquoise and green on the inner eyelid.
1930's: Along your upper eyelid, make a dark shadow and top with violet, green, or blue.
Fabulous 50's: Make bold, thick line on your upper eyelid and apply 2 coats of dark mascara.
1960's: Cat's eyes were all the rage. Make a winged effect with black eyeliner and use a grey, turquoise, or blue eyeshadow.
1970's: The 70's were all about the natural look, so apply light pastel colors and silvery lines with a light layer of mascara.
Totally 80's : Pink and blue shadow were the trend as well as punk makeup with lots of black eyeliner!
Romantic Effect
Source: makeupbyarrez via Instagram, vanyxvanja via Instagram, makeup_char_ via Instagram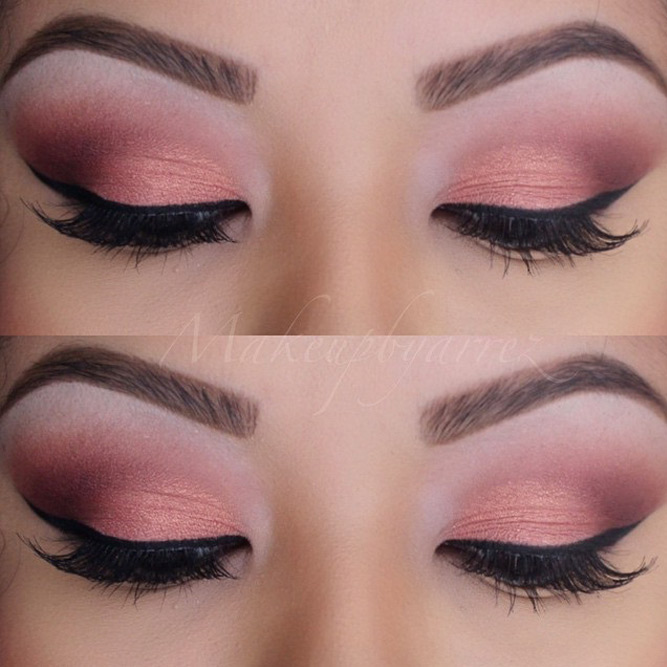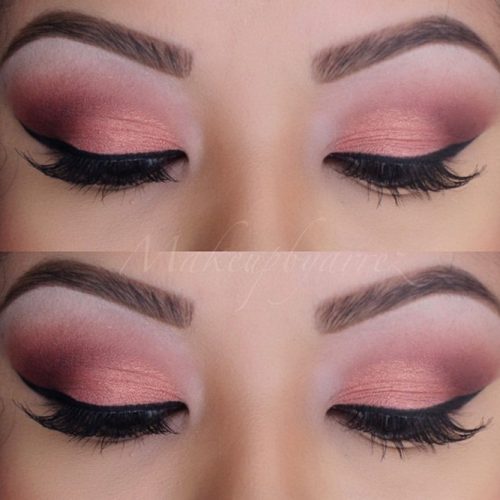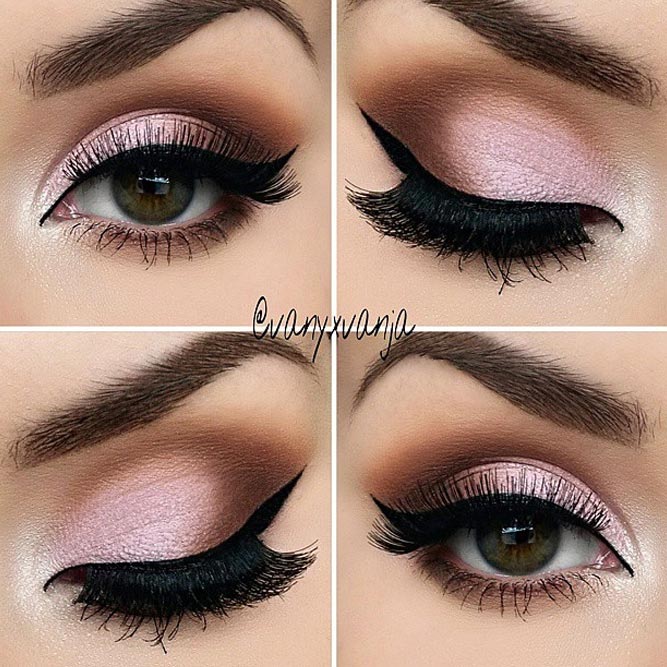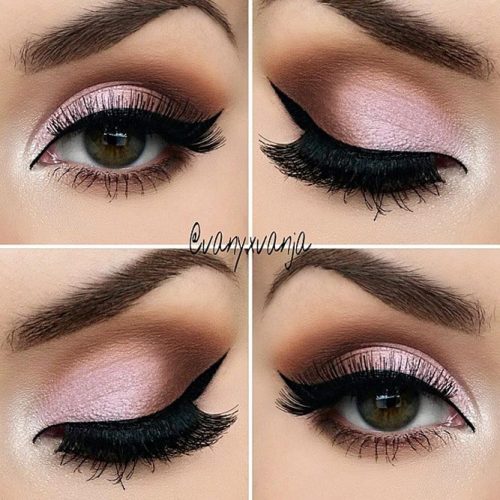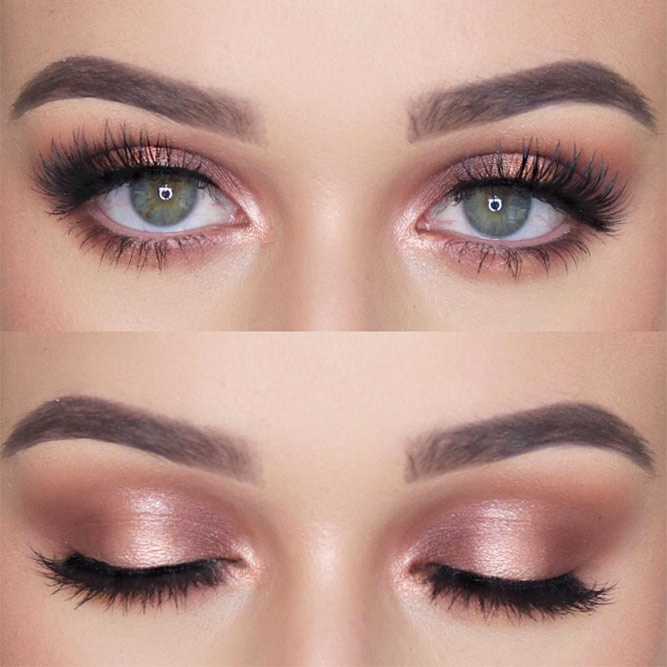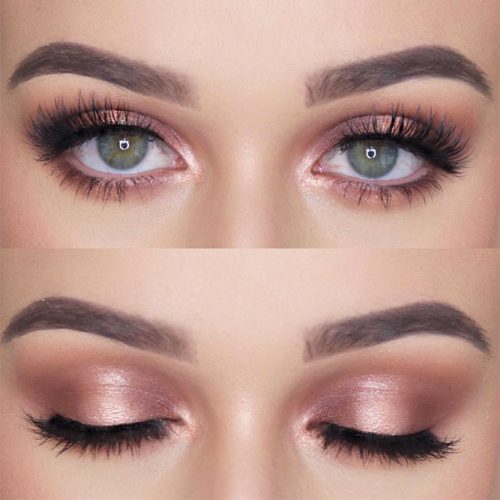 If you want a softer, romantic look, avoid harsh shadow and eyeliner. Use a soft color and focus on your eyelashes and lips. A slight shimmer is super-stunning as are pastel shades. Use very light liner and make sure to blend it in just enough to define your eyes. Curl your lashes and use a primer followed by lengthening mascara on both bottom and top lashes. Be sure not to overdo it though, or you'll lose the romantic effect.
Goth Girl Eye Makeup Tips
Source: swetlanapetuhova via Instagram, caterina_triant via Instagram, nikkitaylorhinds via Instagram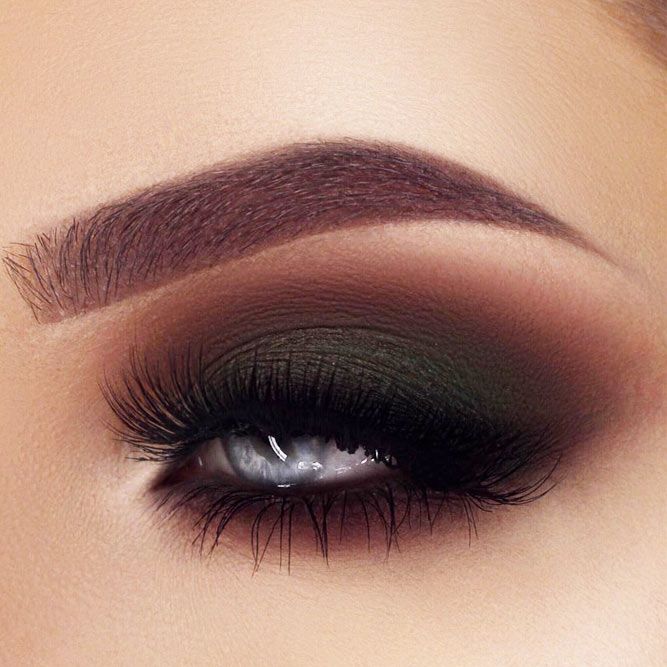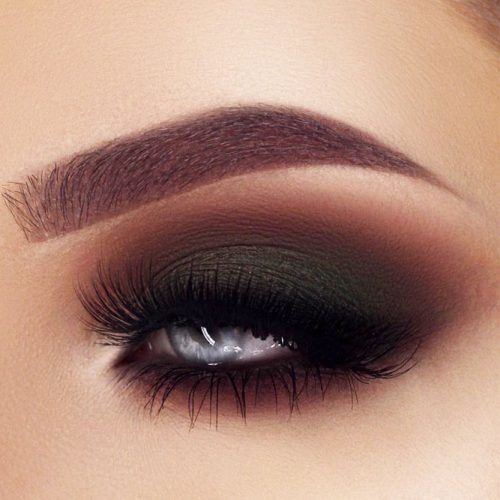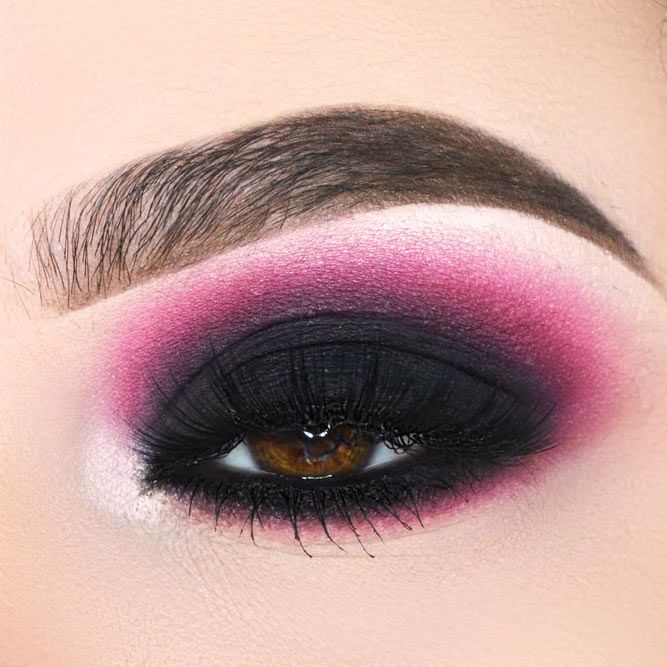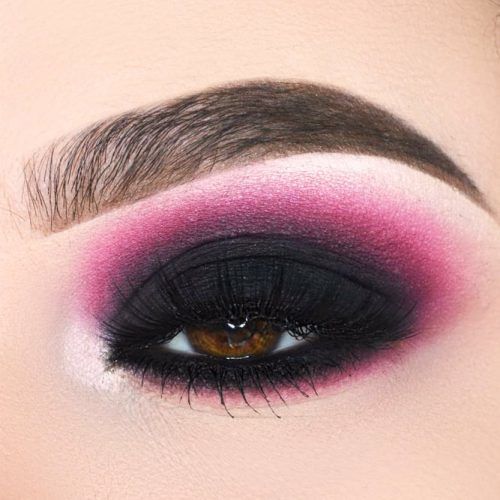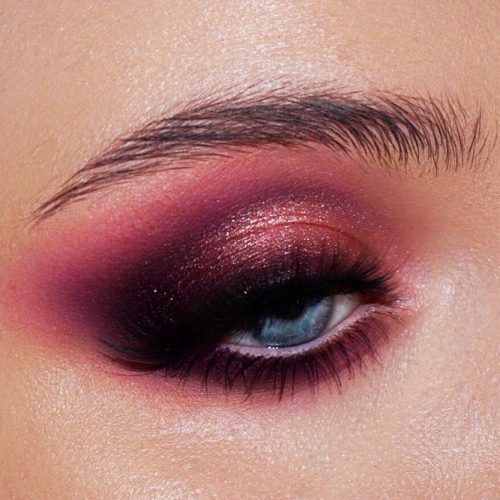 The goth, or emo look, is very in right now. Use darker colors and heavy lines. Here are some tips for the alternative look:
Black or grey shadow
Thick black eyeliner
Dark, thick mascara
Bright and bold eye shadow such as reds
Metallic mascara and eyeliner
The Natural Look
Source: makeup_char_ via Instagram, swetlanapetuhova via Instagram, denitslava via Instagram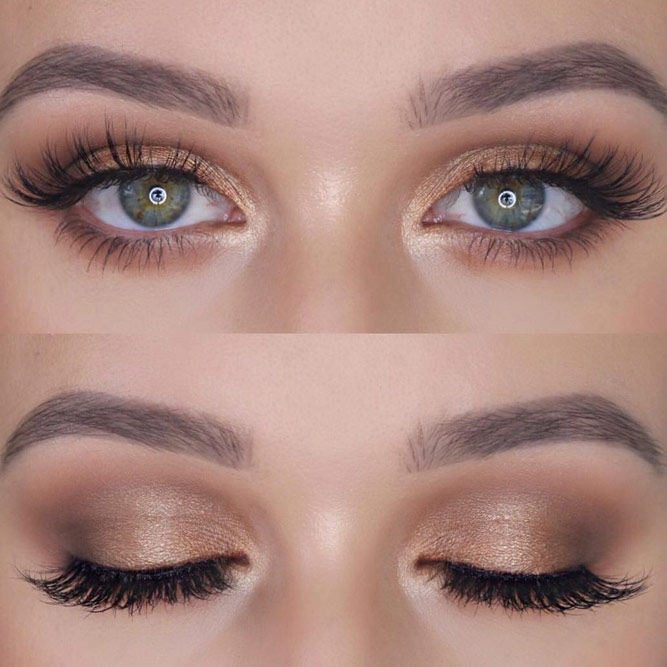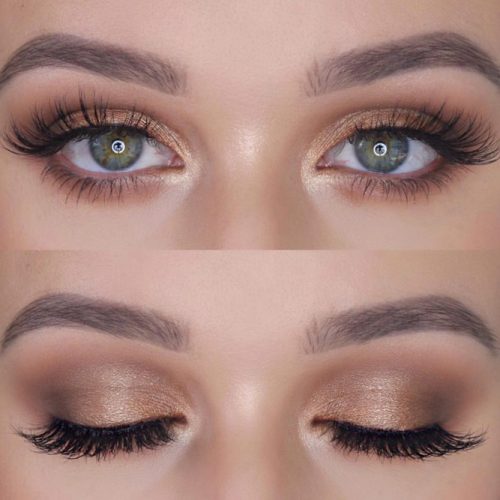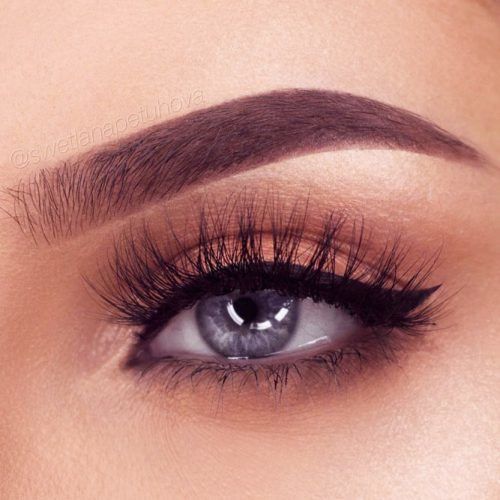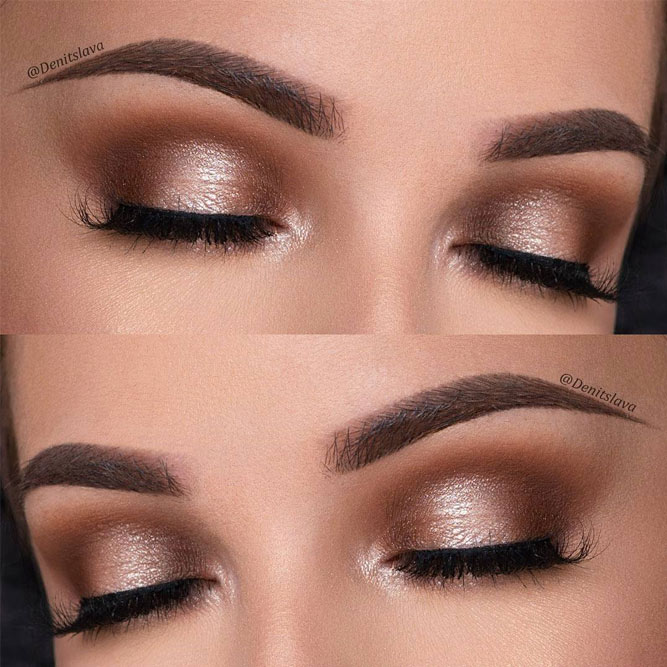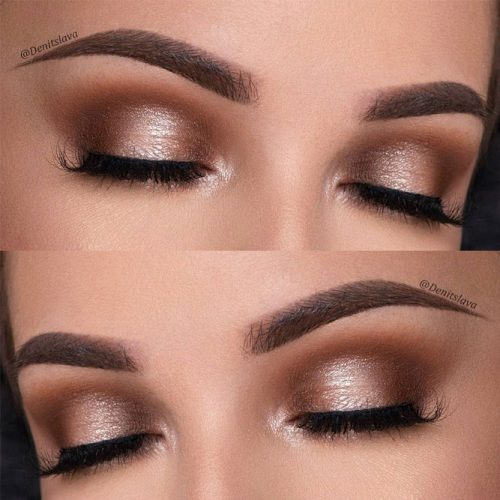 Not every girl likes heavy, dramatic makeup, and that's okay. Besides, not every occasion calls for one of the above looks. Natural makeup is perfect for a simple everyday look. You will simply "enhance" your natural beauty. Here are some tips!
1. Stick to eyeshadow close to your skin tone or go with "earthy tones." 2. Eyeliner should only be slightly darker than your eyelashes. 3. Opt for clear or light mascara that is close to your natural lash color.
No matter which style you choose, don't forget to wear it with a smile and an attitude! Confidence is the best tool any girl can have.
Have fun experimenting with these different eye makeup looks! Try them all, or stick to the one that best suits your style and personality!
Prom Eye Makeup Tips
Source: melissasamways via Instagram, dianamaria_mua via Instagram, vanyxvanja via Instagram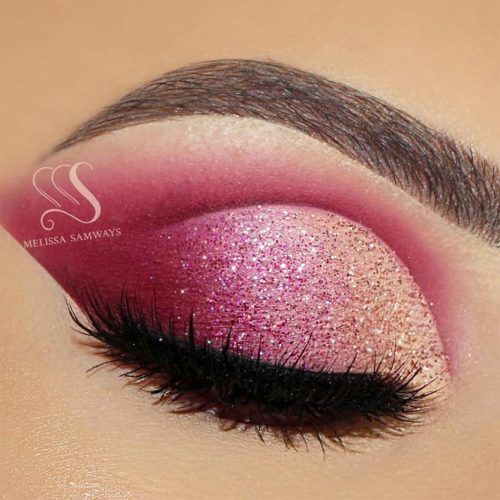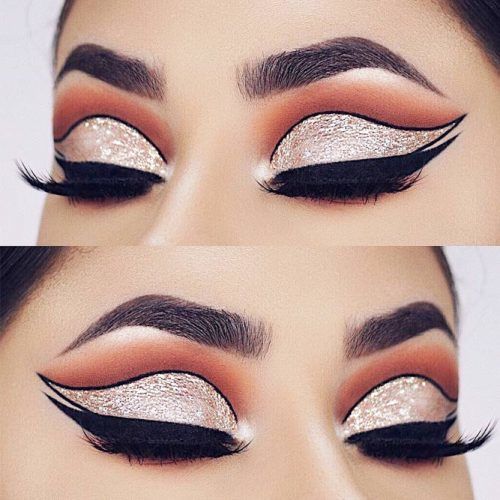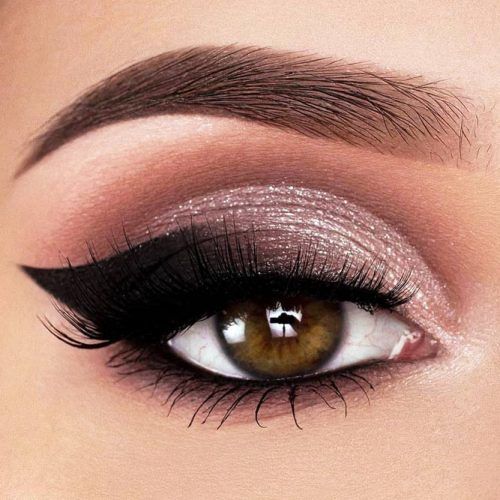 Looking at your absolute best is mandatory if it is a prom we are talking about. That is why you need to keep these simple tips in mind and look fabulous when the day comes.
A little tan will add some charm and more natural look to your image.
Do not skin the foundation, it will even out your tone.
Make your eyes the center of attention.
Do not go too dark with the lipstick.
Try the makeup out before prom.