Have you ever thought of natural beauty that results from using natural rather than synthetic and chemical-filled products? Women and beauty are the two words that go hand in hand. Some women are so conscious about their look that they are ready to dedicate a large part of their time to perfecting the looks and this has given rise to various beauty products all over the world. While it will cut down the chemicals applied to the skin, you can save a lot of money, too.
Here are some of the useful home beauty tips to help you own healthy glowing skin.
Scrub Skin With Berry: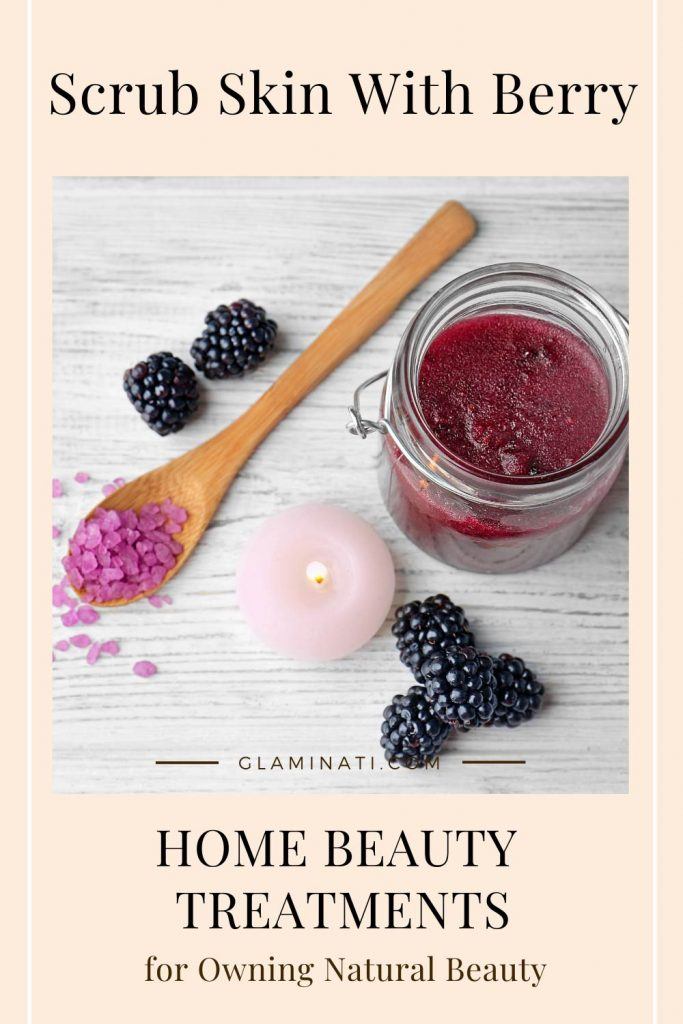 Scrubbing is a very effective skin care routine, especially with berries. For example, strawberry is loved by all. You will be happy to hear that this fruit can help your skin. It works as a scrub and smoothes the skin after one application. Take 3 medium sized strawberries and 1 tbs honey. Now cut the fruits into small slices and steam them. Next, rub the pieces against the wall of a bowl till they are softened enough to apply to the skin. Dip the strawberry pieces into honey and massage your face with it for 2 minutes. It will remove the dull top layer skin. Honey works to hydrate the parched patches while the mixture altogether acts as an antiseptic to prevent breakouts.
Blueberry Damage Repairing Mask: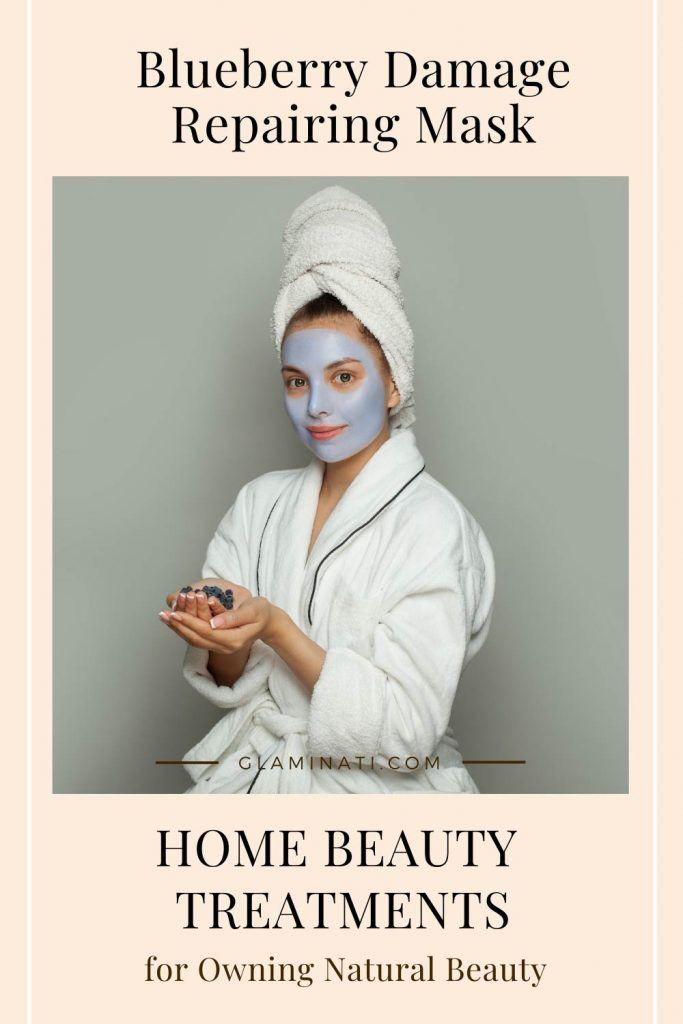 Sun damaged skin is better treated by this blueberry mask. Take 10 blueberries and a small amount of yogurt. Next, smash the berries with the back of the spoon and mix yogurt with it. Apply the mixture all over the face and wait for 20 minutes. Rinse off your face with cold water. Blueberries are rich in vitamin C and E. Both of them work to moisturize the skin while lactic acid in yogurt exfoliates the sun damaged outer layers of the skin.
Hair Treatment With Tea Bags: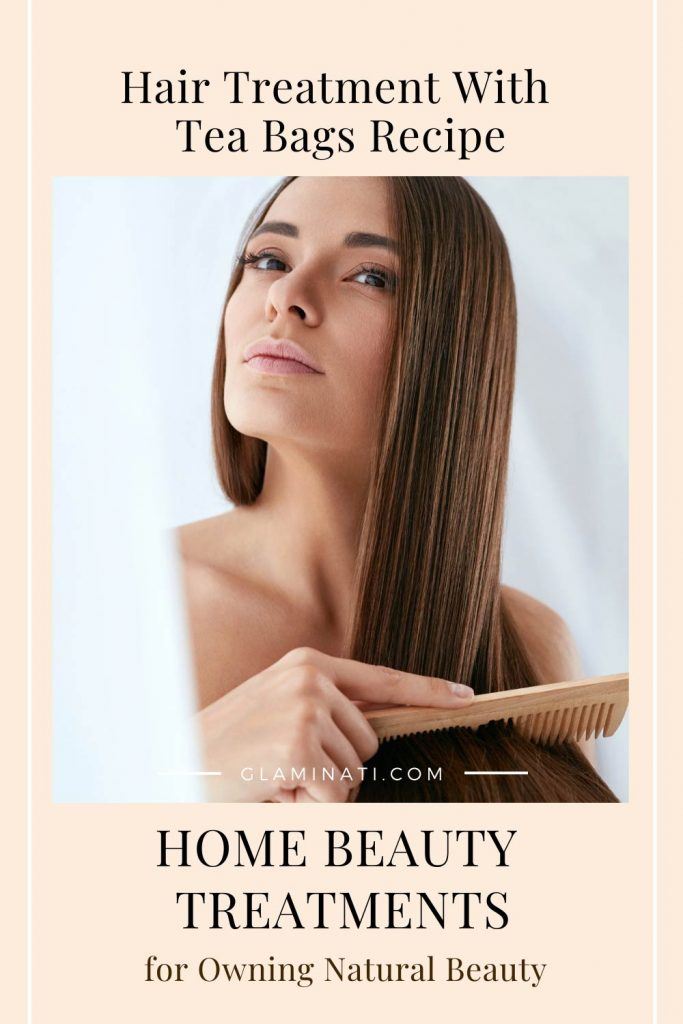 We all know about the miraculous effects of Aloe Vera gel for hair, and tea bags are not worse. Beautiful hair is a part of natural beauty and you can obtain soft, bright locks just using tea bags once a week. Take two tea bags and put them into boiling water for 10 minutes. Next, wait for the water to cool. Wet your hair and pour the mixture over it. Rub the hair gently to spread it all over. Wait for 10 minutes and wash off your hair. It will present you a rich color and high wattage shine. Tea bags can lessen the PH in hair and thus make it soft, smooth and shiny.
Manicure With Grapes: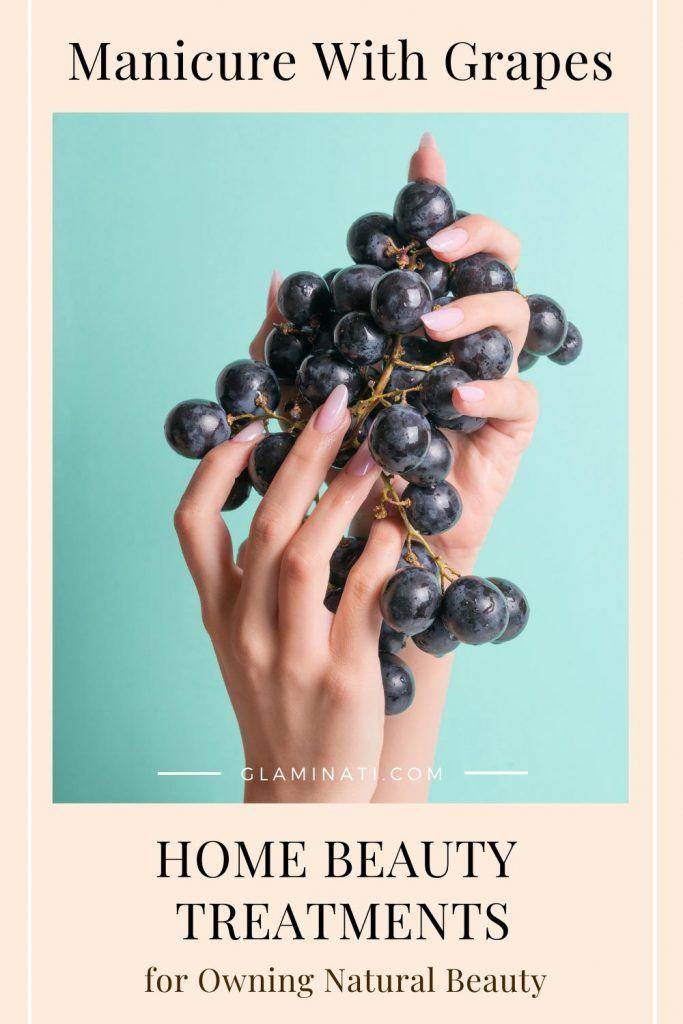 Want to have neat nails with beautiful fingers? No need to go to the parlor for a manicure as it can be done at home. Finger manicure at home requires only 5 grapes for 5 fingers and 1 tablespoon sugar.
Cut the grapes in halves and dip the juicy side in sugar to massage the skin around fingers with it. Rub the fingers for 30 seconds and then remove the excess sugar cubes. Take some hand cream and apply it to the skin and cuticles. While sugar crystal removes the dead cells and hangnails, the light acid of grapes removes the remaining roughness.
Treat the Feet With Banana: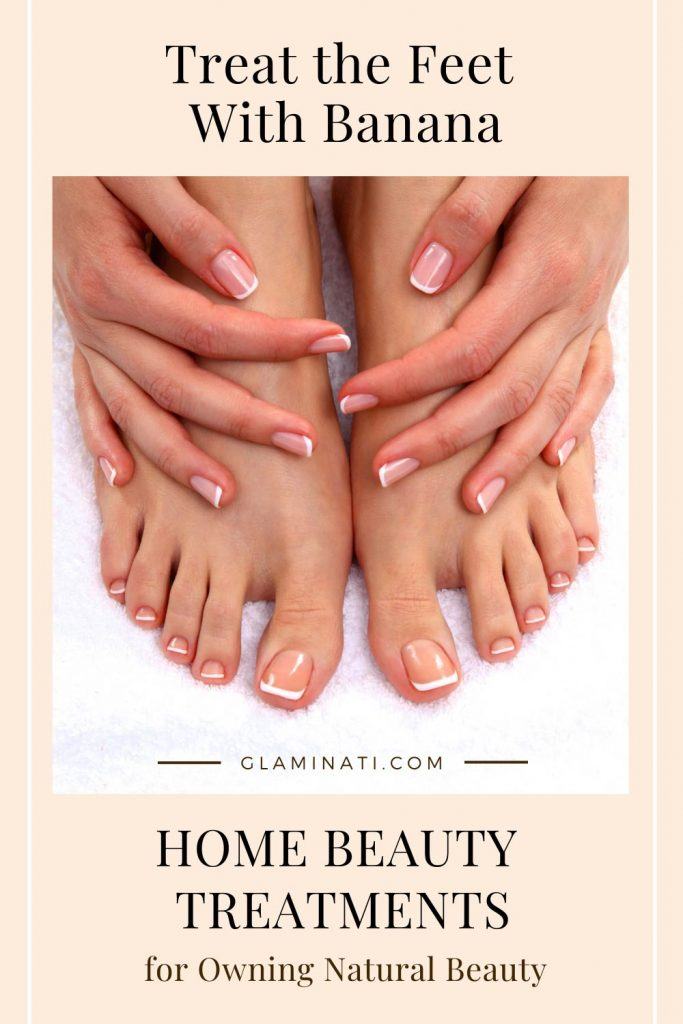 Your feet should look as beautiful as your hands and face skin. The feet skin care will need just a small amount of banana and 1 tablespoon cornmeal. Mash the banana and blend it with cornmeal in order to form a thick paste like wet sand. Now rub the paste on the feet for 30 seconds to discover smooth and soft skin. Banana is used to soften the skin while the cornmeal along with its antifungal properties reduces the roughness.
Healthy Snacks to Have Beautiful Skin: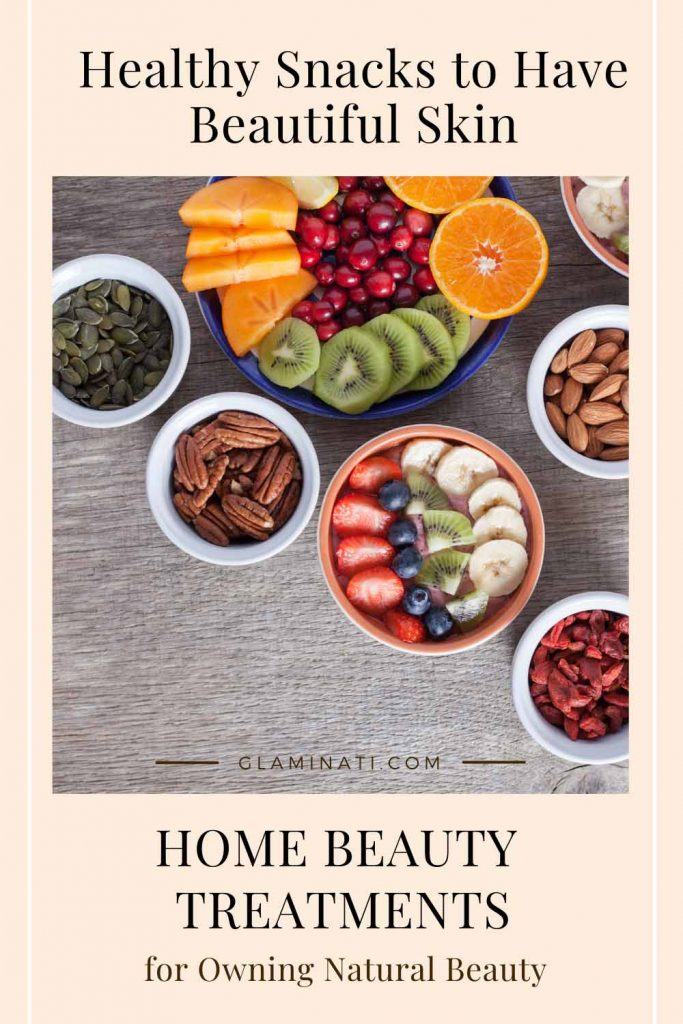 Have 1/2 cup yogurt daily to get beautiful and pearly white skin. Yogurt has a huge amount of calcium in it to aid in enamel building whereas it also contains phosphorus to strengthen the teeth. But it should be low-fat or fat-free.
Kiwi has a lot to offer to your skin. Include 1 cup kiwi in your everyday diet chart and you will notice the wrinkles are vanishing as kiwi has wrinkle-fighting vitamin C in it.
Sweet potatoes are able to provide you with soft skin. Bake 1 cup of potatoes and eat it. It contains beta-carotene that is converted into vitamin A to soften your skin.
Walnuts are very helpful for glossy hair. Eat ¼ cup walnuts every day and your body will get the required amount of omega-3 fatty acids and copper. Both are needed for shiny and flake free hair.
If you are looking to own glowing radiant skin, start having 1 cup of hot cocoa every day. It is rich in flavanol antioxidants which stimulate the blood flow in the skin and thus it enhances the radiance.
So, all home beauty treatments that can help you to obtain a natural beauty in no time by spending nothing are explained here. But in case you have no time and want to make use of any readymade product, ensure that it is organic and made of natural ingredients. Here are some of the best products that you can consider buying: Nature's Gate Asian Pear & Red Tea Color Protecting Shampoo, Verikira Naturals Spicy Citrus Walnut Body Scrub, Jergens Naturals Soothe Daily Moisturizer, Renee Rouleau Triple Berry Smoothing Peel, etc. are some of the useful products that have no chemicals in them.
FAQ: Natural Beauty
Why Japanese skin is flawless?
In Japan, flawless skin does not imply a heavy layer of full-coverage foundation. It all starts with a clear, hydrated complexion below, which can be attained with the right treatments and lifestyle habits paired with a foundation that covers and evens out exactly what's needed while still looking natural.
Is coffee good for skin?
According to the findings of a 2013 study, chemicals in coffee can also aid to promote good skin. Caffeic acid, an antioxidant, has been shown to increase collagen levels and slow cell aging. What is more, caffeic acid has antibacterial properties, therefore it may aid to protect the skin from pathogens.
Was this article helpful?