Aloe Vera is widely known as Miracle plant for its healing properties. Its leaves contain "sap"- a gel-like liquid that is stuck to the skin of the leaves from inside. It is known for its medicinal values all over the world. It also has gel, which contains many proteins, and vitamins that impart Aloe Vera its magical properties. Both the gel and the sap of the plant have high sanative effects. Aloin, a compound found in some species of Aloe Vera is used as a purgative, though biologists are skeptical about its curative properties. You can use Aloe Vera gel for hair, skin and for many more things.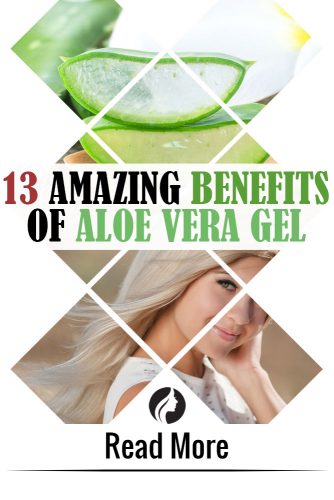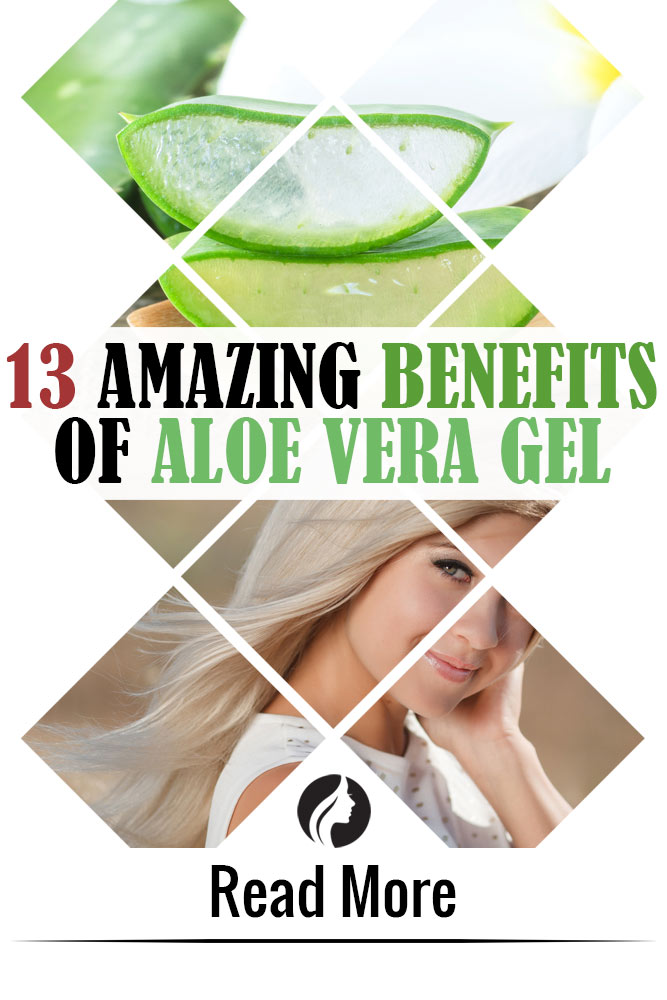 1. It Can Improve Oral Health
Aloe Vera is a succulent plant. Its leaves contain gel consists of magnesium, manganese, protein, vitamins, zinc, copper and the list is endless.
Using Aloe Vera products can reduce the oral problems such as gingivitis, stomatitis, and bad breathe. It prevents bacterial growth inside the mouth, which eventually prevents bad breath and cavitations. Various toothpaste and dental care products contain Aloe Vera because of its inflammatory properties.
2. Reduces dandruff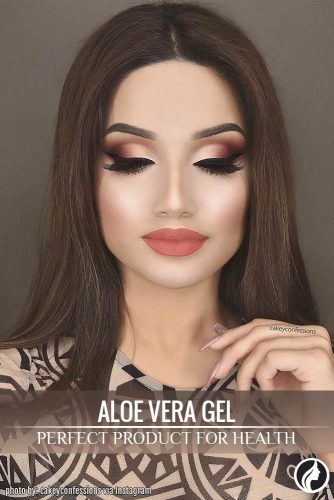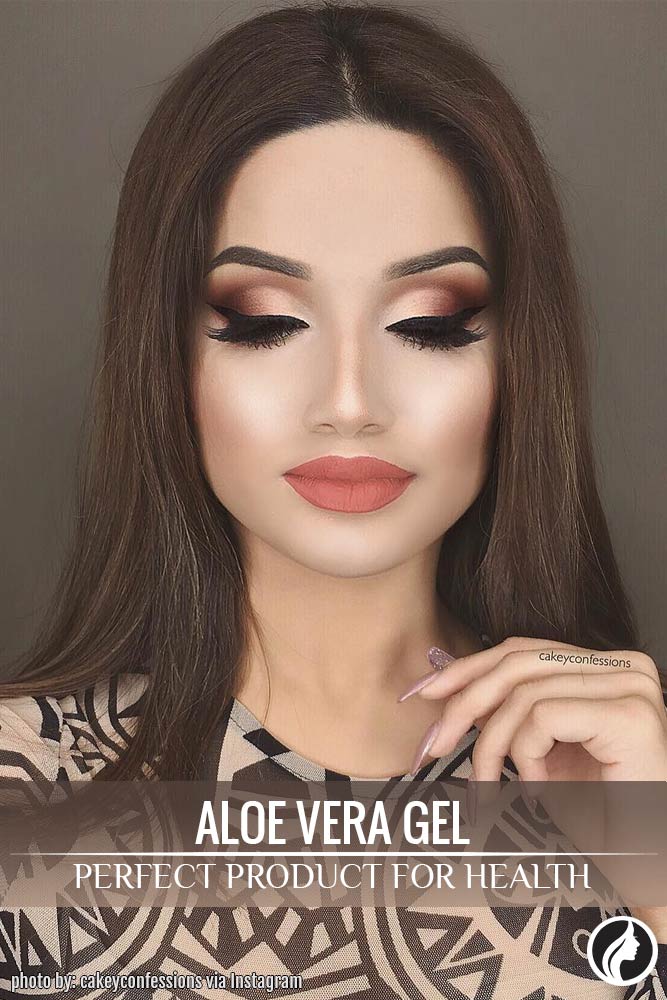 Source: cakeyconfessions via Instagram
Dandruff has a big number of underlying causes. However, most experts agree that this condition emerges because of a fungus that lives on the scalp and eats fat. The alkalizing properties of Aloe Vera prevent the fungus from growing and building up. So, the anti-fungal qualities of this multifunctional plant let it deal with dandruff.
3. Calms Acne and Eczema
Aloe Vera contains ample amount of water in its sap, which acts as a great treatment for eczema. It hydrates the affected area, which helps the skin cells to repair and rejuvenate. It also hosts many anti oxidants, which are considered very beneficial for skin.
Aloe Vera can do wonders to the skin by reducing acne and the scars that get left behind. Many modern face creams and beauty products use Aloe Vera extract because of these properties.
4. It Can Cure Burns and Other Skin Injuries
Aloe Vera is considered as the best tropical medicine for curing sores, rashes, and burns including sunburns too. Aloe Vera was the first over-the-counter medicine for burns, which was approved back in 1959.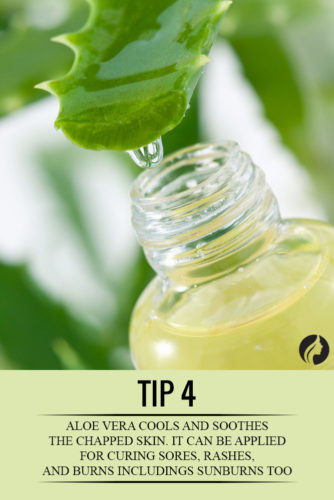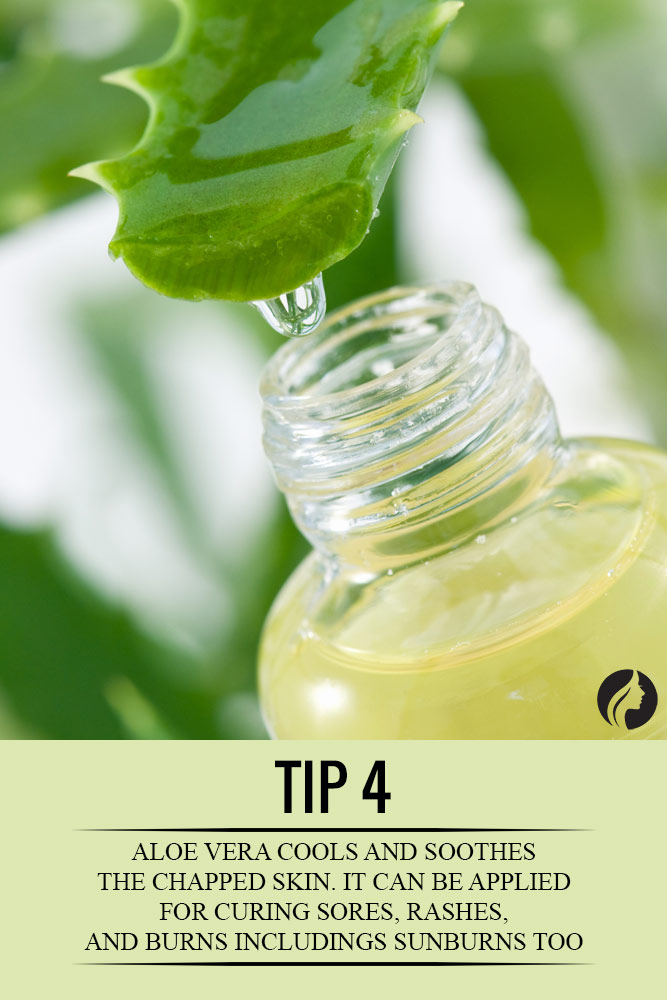 It can be applied over the first- and second-degree burns. Studies suggest that Aloe Vera can accelerate the healing process significantly compared to conventional medicines.
Aloe Vera cools and soothes the chapped skin. It is very effective for the treatment of rashes and boils. Just need to cut the leaf and take out the gel from it and its direct application will help to heal any tropical defect on the skin.
5. Aloe Vera Fights Cancer
The main cause of cancer is the failure of the immune system. When the body lags in proper functioning and dismantle towards attacking pathogens then cancer gets developed.
Though there is no proper evidence that Aloe Vera works as an effective treatment for cancer, yet there are many enzymes present in Aloe Vera, which helps to enhance the activity of immune system. These enzymes are called "killer" and "helper" enzymes because they help white blood cells to kill the foreign particles that try to attack body immune system.
6. Aloe Vera for Gastritis and Stomach Infections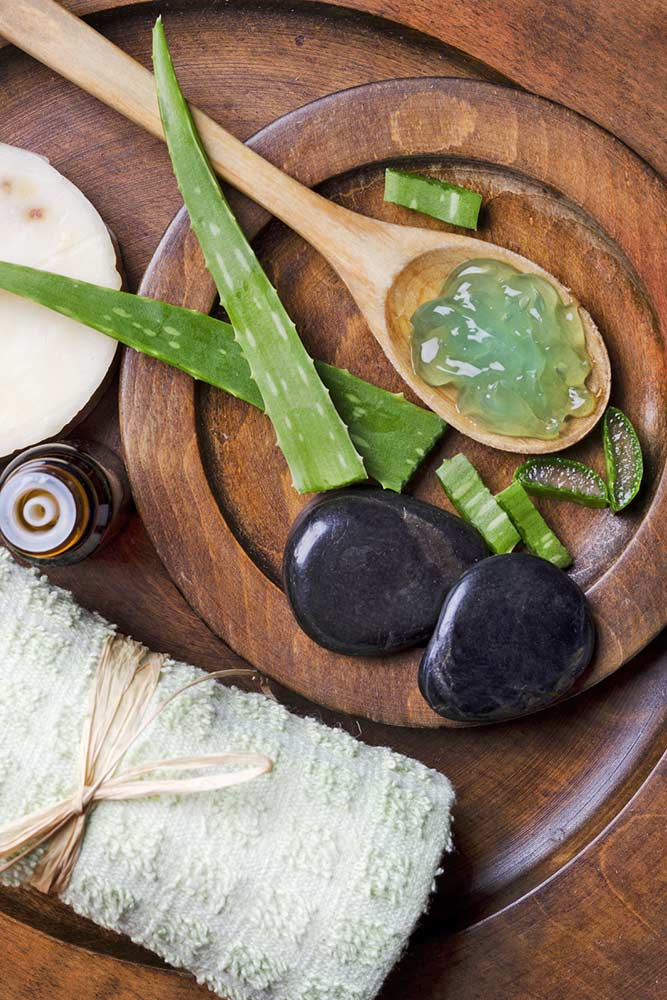 Aloe Vera can prove as a boon for those who suffer from colitis, irritable bowel syndrome, and ulcers. It soothes the stomach and digestive tract. Consumption of Aloe Vera juice releases pepsin, which is a gastric juice. Aloe Vera is 99% water. Hence, it is helpful in coating the esophagus tract with alkaline-based component and normalizing the ph level of the stomach.
Aloe Vera can improve gastric health and bowel movements. However, it should be used as per the doctor's consultation.
7. It Is Beneficial for Blood
Aloe Vera comprises of sap, gel, and a bitter liquid known as "Latex" which is commonly used for the treatment of diabetes. Latex is extracted from the leaves of the Aloe Vera plant and used in aloe juice, tablets, and other internal care products.
These medications can be used by the diabetic patient on doctor's prescription in order to stabilize the level of sugar in the blood.
Aloe Vera juice reduces cholesterol triglycerides in people suffering from high Cholesterol that eventually is proven as beneficial in the improvement of blood quality.
8. Conditions Hair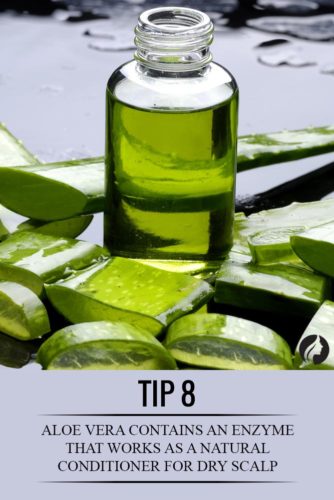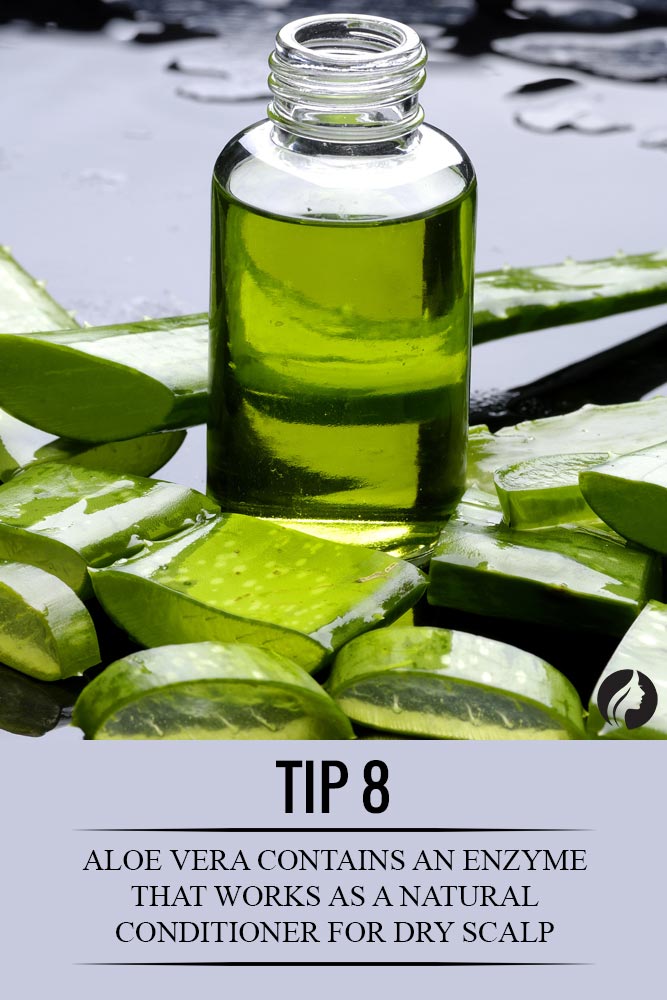 You can use Aloe Vera for hair. It contains an enzyme called proteolytic, which promotes hair growth by removing dead skin cells from the scalp. This enzyme works as a natural conditioner for dry scalp as it clarifies the top dead layer consisting of yeasts and bacteria.
You can add Aloe Vera to homemade hair masks. Hair experts also agree with the notion that Aloe Vera contains a compound having "Keratin", which is the primary protein of hair. You can use Aloe Vera gel for hair conditioning and rejuvenating.
9. Improved Body Immunity
The immune system is the most vital component of a healthy body. A weak immune system tends to catch various ailments and major diseases and can be a result of unbalanced nutrition inside the body.
Aloe Vera is the powerhouse of minerals, vitamins, amino acids, enzymes, and micronutrients that makes it fit for use in many medicines and syrups. You can consume it orally as prescribed by physicians either in solid or in juice form.
10. Treats Hair Loss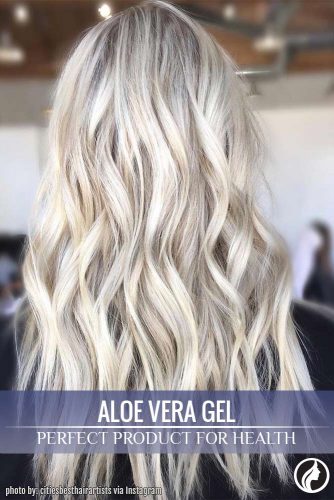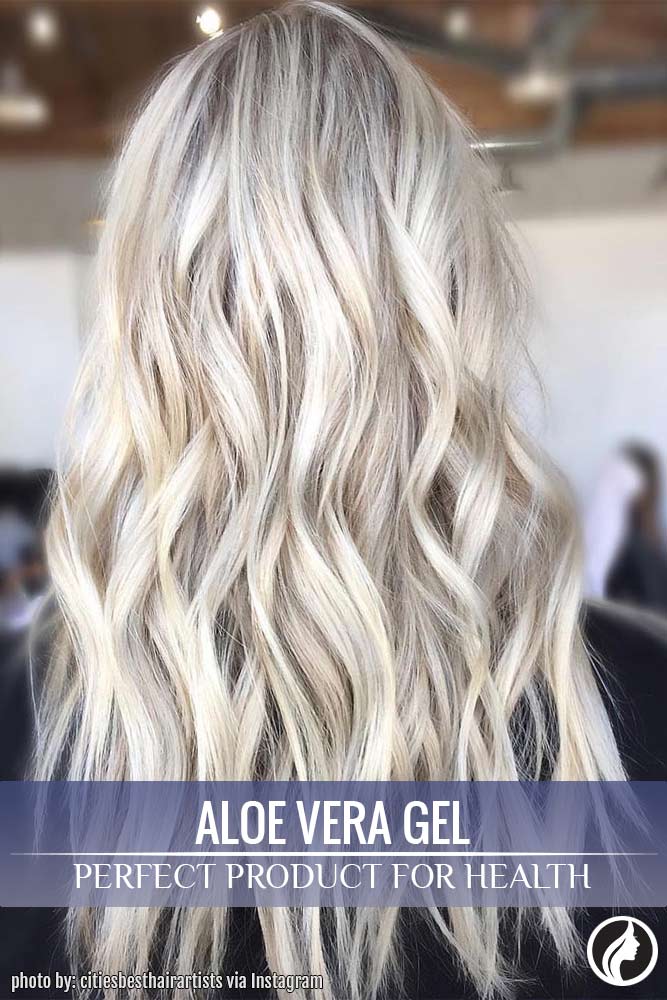 Source: citiesbesthairartists via Instagram
Aloe Vera has been used as a hair loss treatment since ancient times. This plant contains many useful anti-oxidants and enzymes. These compounds do not only repair the hair that is damaged, but also stimulate hair follicles thus promoting hair growth. So, it is a miraculous solution for balding men and women who face a hair loss issue.
11. Reduces Wrinkles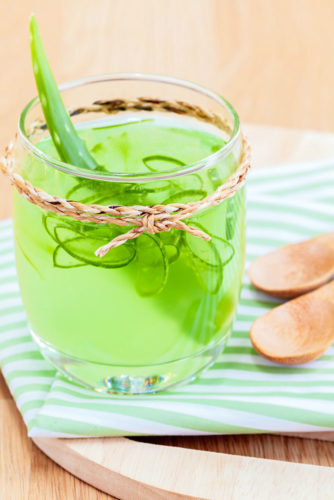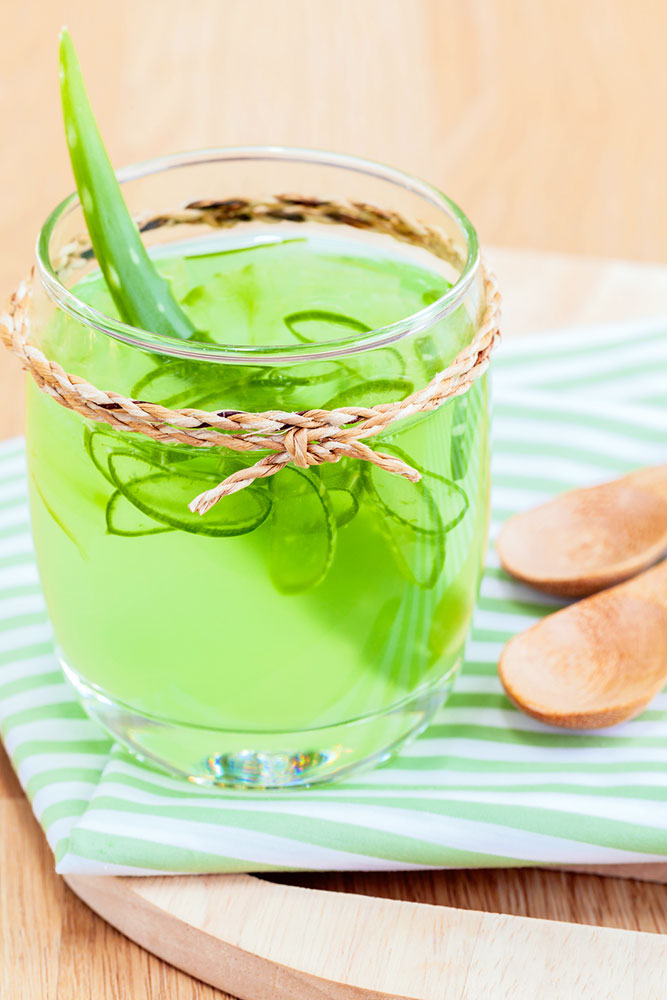 Yes, ladies you heard it right. Aloe Vera acquires the top notch in the choice list of esthetic products. Almost all skin care products contain Aloe Vera extracts. Since the skin demands its own nutrition, Aloe Vera when formulated with a proper chemical process, after refining and proper restoration, can treat and rehabilitate skin with its nutrition properties.
Drinking Aloe Vera gel with a glass of water is also very beneficial for skin as it provides proper nourishment from inside.
12. Makes the Scalp Healthier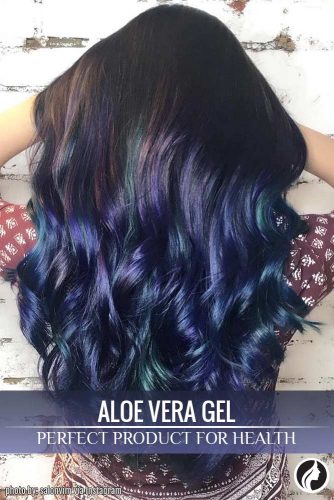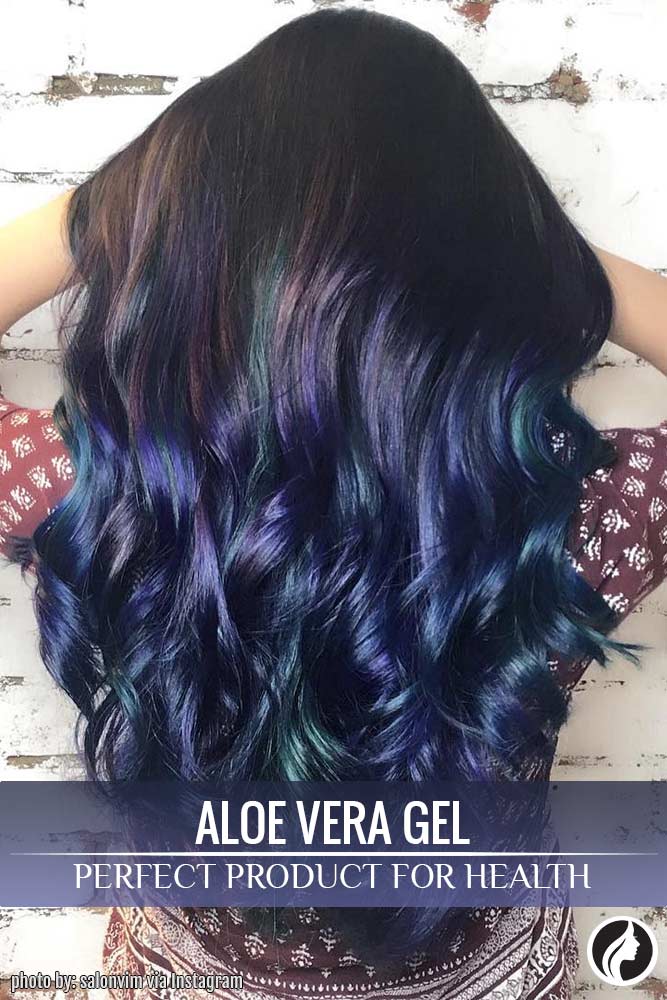 Source: salonvim via Instagram
The healthier the scalp, the healthier and more beautiful your hair. Aloe Vera contains choline salicylate, mucopolysaccharides, and choline. Choline moisturizes your scalp and prevents the skin from irritating. Mucopolysaccharides improve blood circulation as well as moisturize the scalp. And choline salicylate can reduce swelling and irritation due to its anti-inflammatory properties. All these nutrients act together to ensure the healthier scalp and, consequently, healthy-looking hair.
13. It Can Cure Many Diseases
It is effective in various diseases; Joint pain is one of them. Aloe Vera reduces inflammation, swelling and body pain.
There are not many studies done on Aloe Vera, as a treatment for urinary tract, despite Aloe Vera combined with cranberry juice could prove beneficial for urinary tract disorders.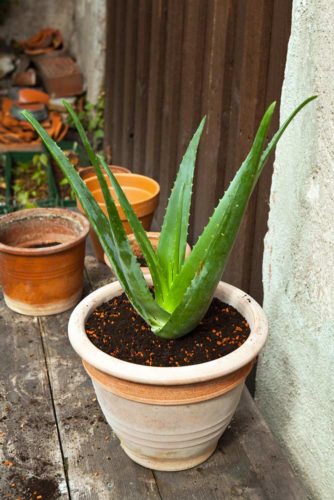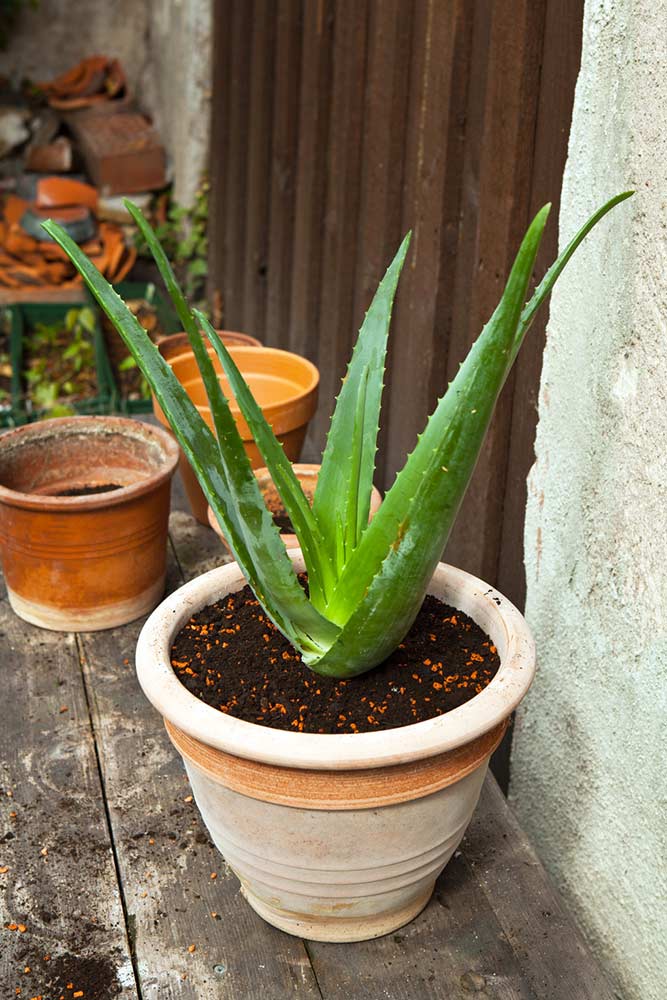 Due to the beneficial properties of Aloe Vera gel for hair, many hair gain tonics use its extracts.
It is also found that regular consumption of Aloe Vera in any form can reduce adjuvant arthritis (AA) inflammation.


The Aloe Vera plant contains infinite organic and inorganic compounds, which are beneficial for skin, health, and body. You can use Aloe Vera for hair, skin and can even consume it to improve your health. This magical plant can provide numerous benefits and in return, it does not require much attention.
FAQ: Aloe Vera Gel For Hair
Can you put aloe vera gel on your hair?
Raw aloe vera gel can be applied directly to your hair and scalp, so apply it to your scalp, hair and ends with your hands. Add a few drops of castor oil and massage it in to seal in the moisture. Allow 30 minutes for the aloe vera to absorb before rinsing.
Can I use aloe vera gel on my hair every day?
If you want to get softer and healthier hair, apply fresh aloe vera gel to your hair before you go to bed and rinse it off in the morning. Repeat this once or twice a week. It has cooling effects, therefore doing it every day may cause a cold.
Can aloe cause hair loss?
Hair breakage and loss may be reduced after your scalp has been washed and your hair has been nourished with aloe vera. Many individuals believe that aloe vera encourages hair to grow considerably faster. However, there is no sufficient clinical evidence to support or refute those statements.
Was this article helpful?