Dry hair is a common problem. Whether it's due to the sun damage, overuse of hair products or too much styling (coloring, perming, straightening etc); we put our hair through a lot. But don't worry; if you suffer from dry and brittle hair, there is any easy fix. We have compiled a list of some homemade hair masks that can restore your hair to its natural shine and luster while leaving it feel silky and smooth. And the best part is that these hair masks for dry hair are made with ingredients you probably already have in your kitchen or medicine cabinet. And they won't break your budget or require a visit to an expensive salon.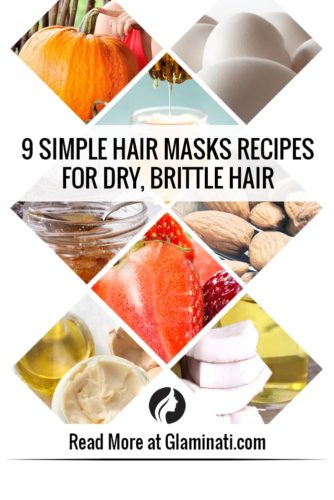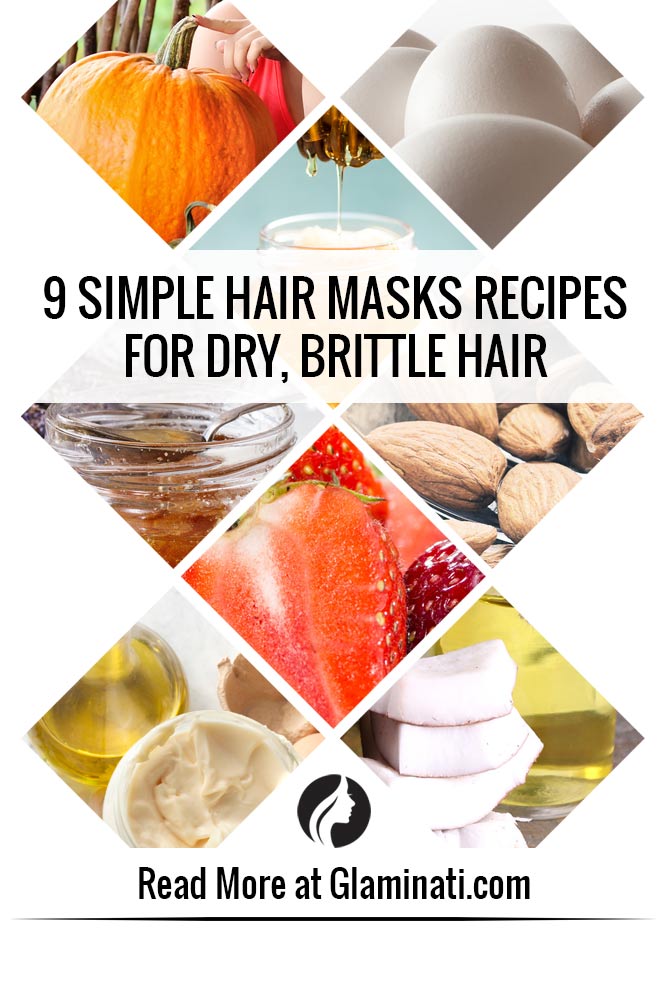 If you are tired of using Aloe Vera gel for hair only, check out our homemade hair masks and find the hair mask for dry hair that works best for you. And here are some other helpful tips for dry hair.
Only wash your hair 2-3 times a week if possible to restore your hair's natural oils
Condition your hair regularly
Avoid overuse of heating products as often as possible
Let your hair air dry instead of using a hair dryer (or at least dry on lower settings)
Avoid overuse of hair products and try to only use products with natural ingredients
Do not over brush your hair
Wash your hair with cold water
Apply a small amount of pure, virgin, cold pressed coconut oil to your hair daily. Do not rinse. But don't overdo it. A small dab will do and it will work wonders for your hair's natural luster!
These simple tips, along with our homemade hair masks can help heal your dry and damaged hair!
Mayonnaise Hair Mask for Dry Hair
This homemade hair mask can help restore your hair's natural luster. All you need is 1 tsp pure vanilla extract and 1 cup of mayonnaise. Simply mix the two ingredients together well and apply to clean, wet hair. Put on a shower cap or plastic bag and let it stay for half an hour. Then wash out completely with a gentle shampoo and follow up with a healthy conditioner.
Almond, Egg White and Coconut Oil Hair Mask
This simple DIY hair mask can leave your dry hair healthy and shiny. Simply grind up enough almonds for about 5 tbsp and mix with 2 tbsp coconut oil and 4 tbsp egg white. Whisk until you have a nice consistent blend and use an application brush to apply this mask to your damaged hair. Let it stay overnight (be sure to wear a shower cap) and then wash your hair with a gentle, natural shampoo and cold water the next morning.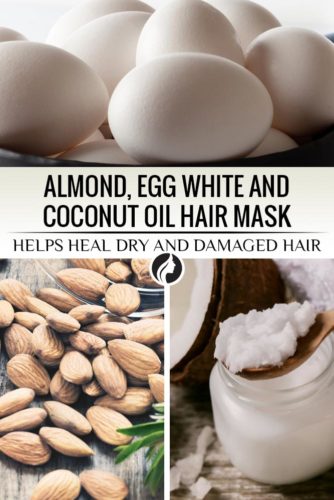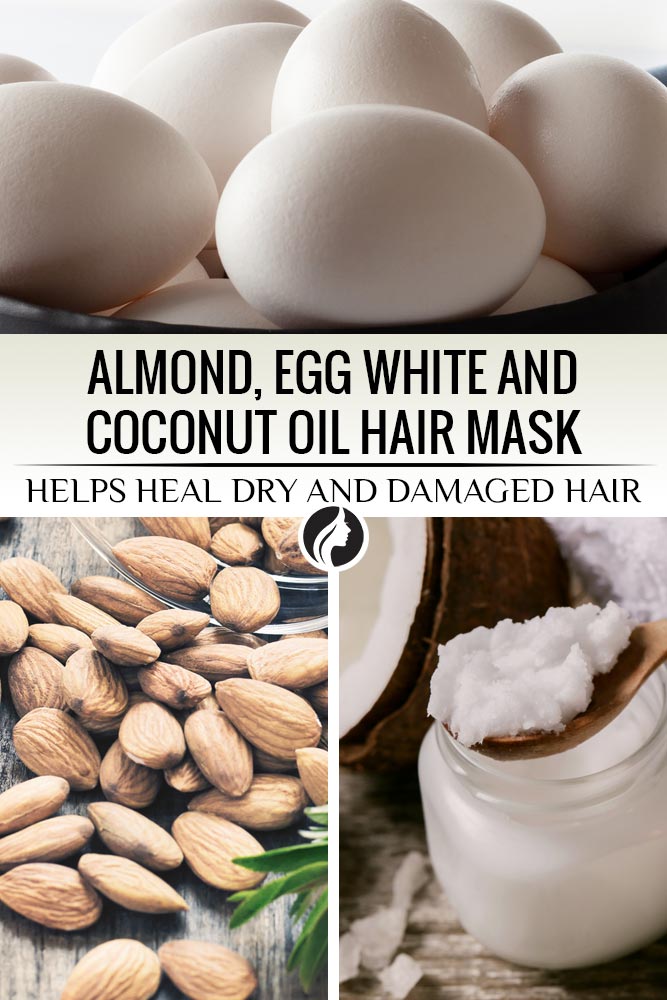 Beer and Honey Hair Mask
This hair mask will restore your hair's natural shine. Simply mix 1 tbsp beer, 1 tbsp honey, 1 egg yolk and 1 tbsp castor oil and apply to your hair. Cover your hair with a shower cap and then wrap in a warm towel. Let it stay for half an hour and then rinse with apple cider vinegar mixed with water.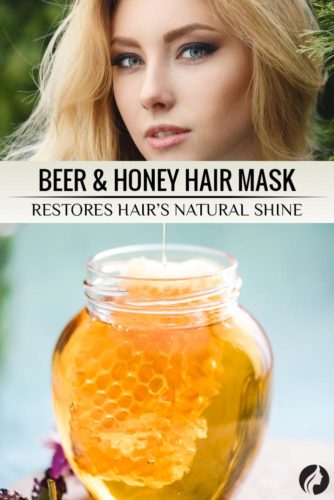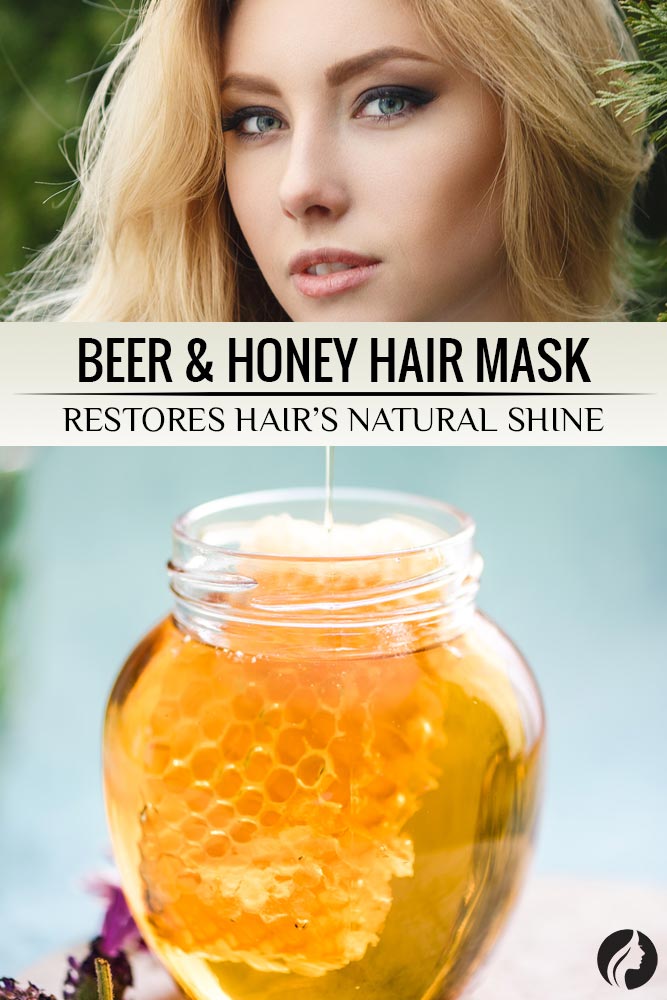 Olive Oil, Honey and Yogurt DIY Hair Mask
Believe it or not, honey works wonders to restore your hair's natural luster! Simply mix ¼ cup plain, natural yogurt, 1 tsp olive oil and 1 tbsp natural honey and apply to slightly damp hair. Let it stay for no more than twenty minutes before rinsing and then washing and condition as usual. We recommend that you allow your hair to dry naturally after this treatment for the full benefits of shiny, silky hair!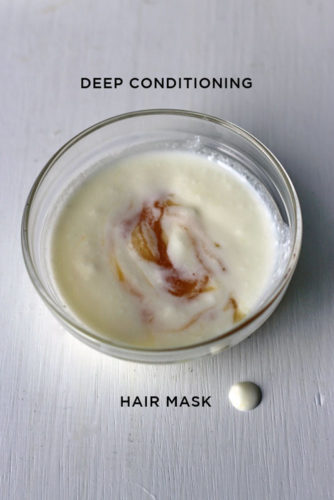 Source: The Littlegreendot
Honey and Pumpkin Hair Mask
Pumpkin is rich in beta-carotene, zinc and potassium, as well as Vitamins A & C and is a great way to boost your hair health. Simply mix 1-2 tbsp of honey with one cup of pumpkin puree (canned pumpkin works great) and apply generously to your hair, making sure to massage it deeply into your scalp. Wrap your hair in a shower cap or plastic bag (saran wrap works as well) and let it stay for about 20 minutes before rinsing thoroughly. Bonus, this makes an awesome face mask as well, so you can feel as though you've had a spa day!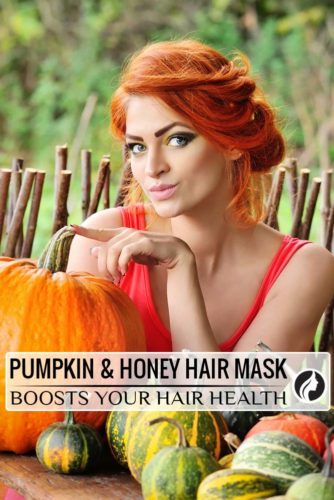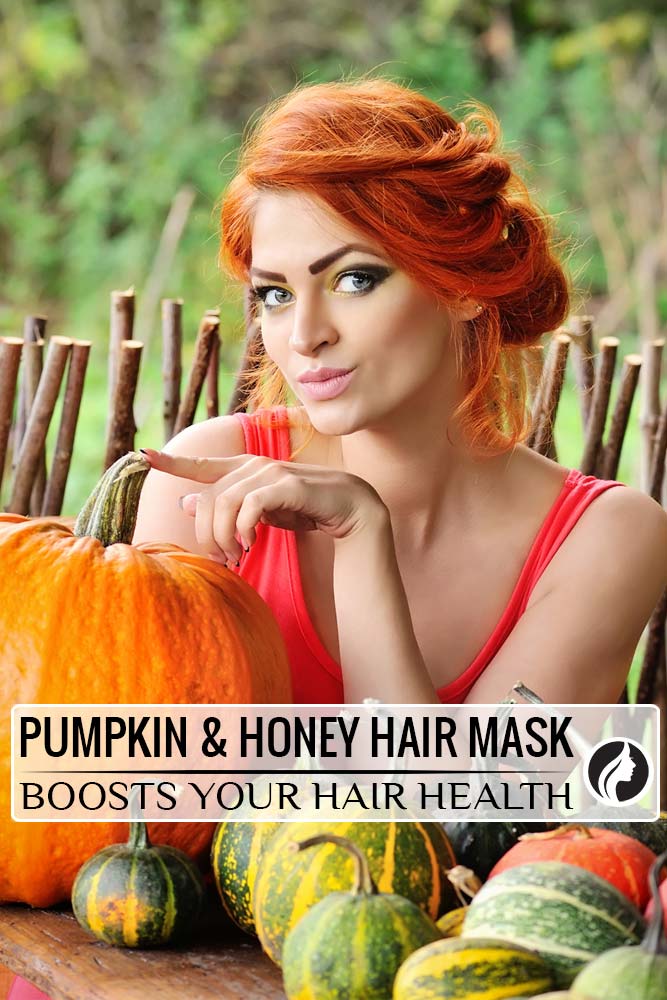 Strawberry Hair Mask
This hair mask not only smells wonderful, but it works wonders for dry and brittle hair as it is extremely nourishing and moisturizing. Simply blend 1 ½ cups of sliced and washed strawberries with 1 egg yolk and 2 tbsp extra virgin olive oil. Apply to damp hair, cover with a shower cap and let it stay for 30 minutes before rinsing thoroughly and shampooing and conditioning as usual.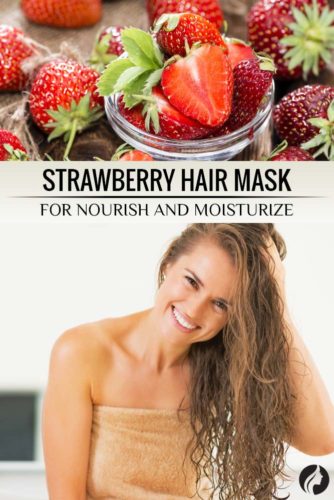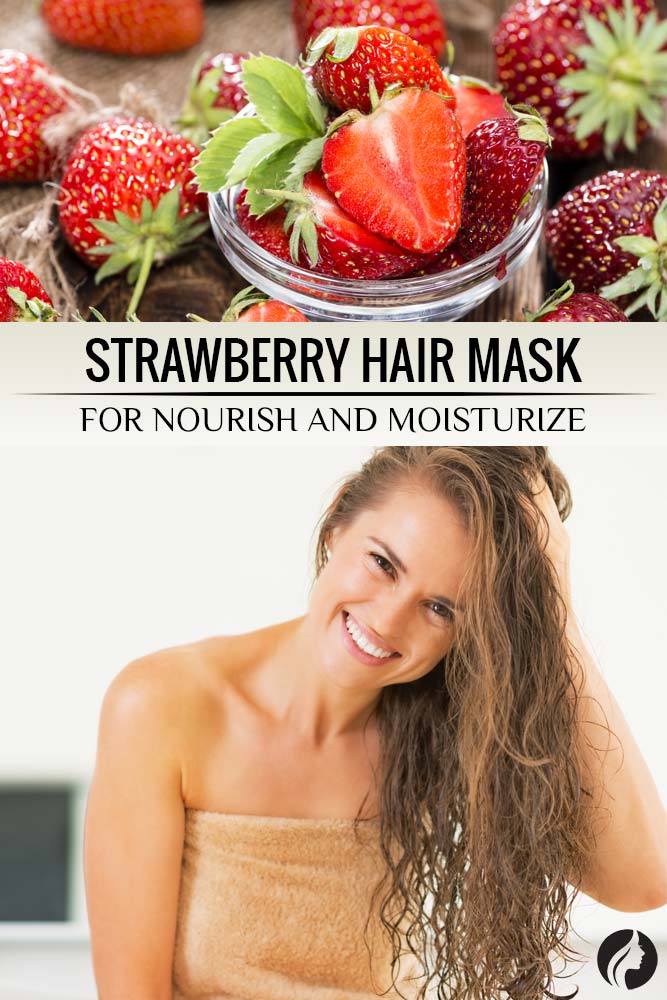 Avocado and Egg Yolk DIY Hair Mask
If you have already tried an avocado hair mask, try adding egg yolk in it. Both egg yolk and avocado can work wonders for dull, dry hair and together the two are a magical cure. Simply mash an avocado (sans the skin and pit) and mix it with 2 egg yolks. Apply it to damp hair and let it stay for twenty minutes before rinsing it out and then washing and conditioning as usual. Your hair will look and feel soft and silky.
Banana and Olive Oil Hair Mask for Dry Hair
Bananas are beneficial for many ways for both skin and hair. This simple hair mask will leave your hair soft and shiny. Simply mash a banana till it is pureed and mix it with one tbsp olive oil. Massage it into your scalp and hair and let it stay for half an hour. Rinse thoroughly and then follow with a gentle shampoo and conditioner.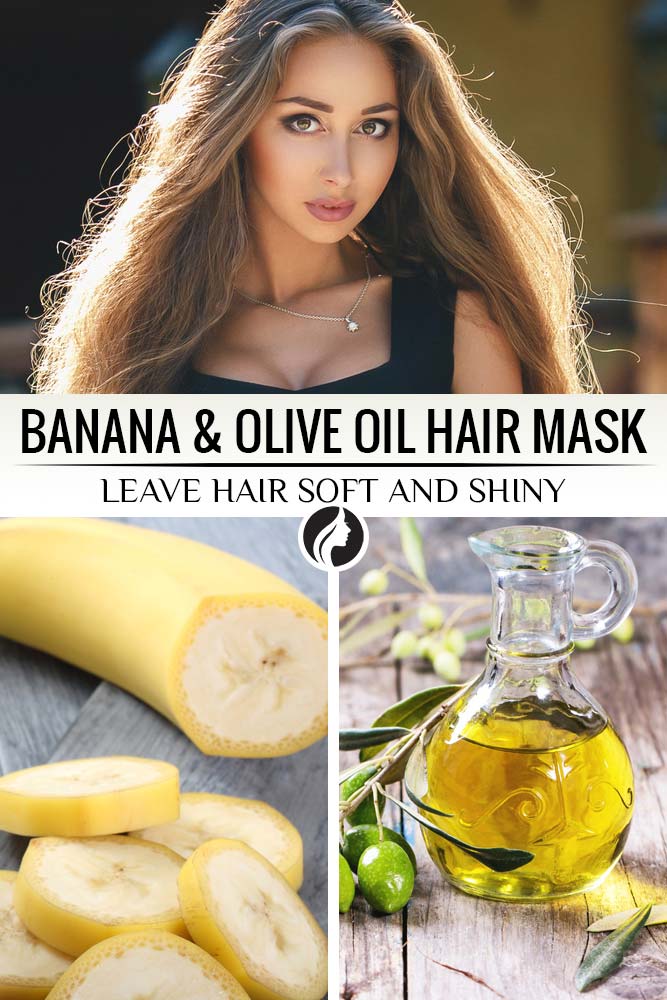 Milk and Honey Homemade Hair Mask
This hair mask will leave your hair feeling full of luster and bounce. Simply use about a cup of full room temperature or lukewarm full fat Vitamin D milk and 2 heaping tbsp of natural honey (raw is even better). Mix it until the honey is smooth and it forms a nice blend. Massage it throughout your entire head, including your scalp and allow it to stay for 30 minutes to one hour. You might want to cover your hair with a shower cap to keep it from running. Then rinse it out and shampoo, condition and style as usual.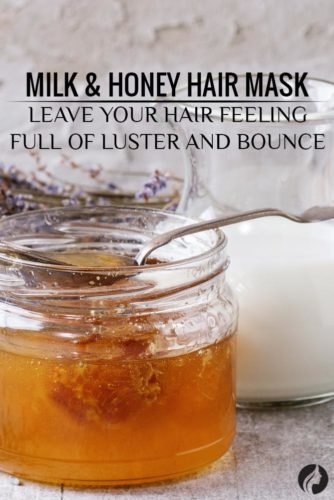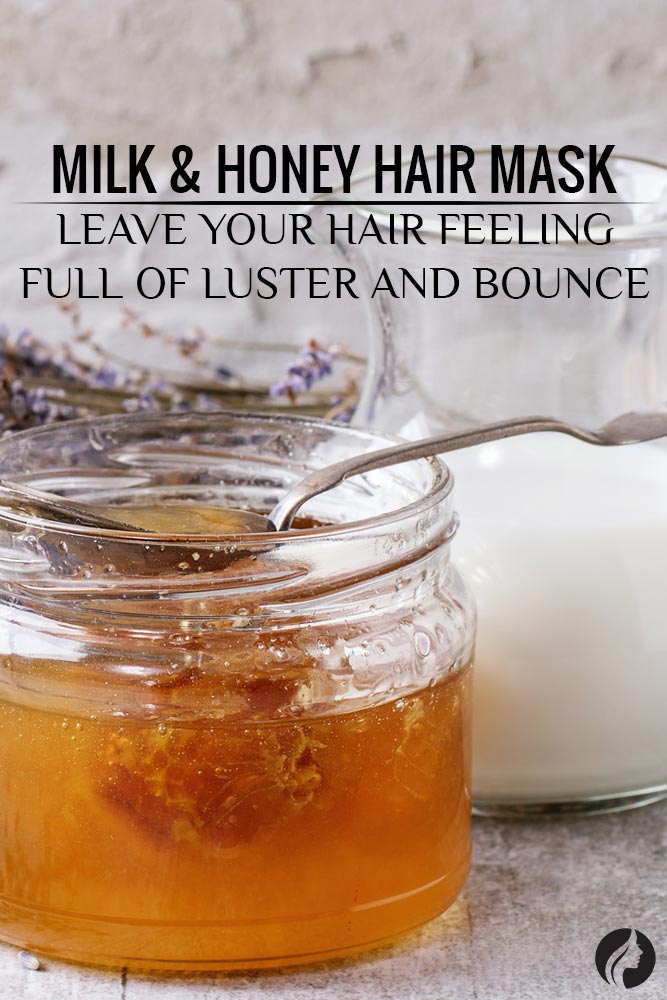 FAQ: Homemade Hair Masks
Do homemade hair masks really work?
Hair masks can help your hair stay moisturized and nourished. They're especially good for hair that's dry and damaged. Some hair masks may even help to strengthen your hair and improve the health of your scalp. Depending on your hair type and the contents, some masks can linger on your hair for several hours.
Is Egg good for your hair?
The vitamins included in egg yolks may help to strengthen hair and make it more resistant to damage. It is particularly beneficial for moisturizing dry hair. Vitamins A and E, biotin, and folate are just a few of the nutrients associated to hair growth and good hair, as studies show.
What can I mix with egg for hair?
Take a mixing dish, combine 2 egg yolks, 2 tablespoons olive oil, and a cup water. Apply the mixture to your scalp in an equal layer. Allow 20-30 minutes for the mixture to rest. Then rinse the mask off with cold water and wash.
Was this article helpful?