Safe and Easy Avocado Hair Mask
Avocados are one of the most versatile fruits around. Not only are they tasty (and make an excellent guacamole), but they are also extremely beneficial for our skin and have many amazing health benefits. But did you know that avocado can also be used to make hair masks at home? You can soothe dry hair with avocado as avocado oil absorbs very easily into your hair. You can purchase many hair treatments that contain avocado, or you could save some money and make your own avocado hair mask at home.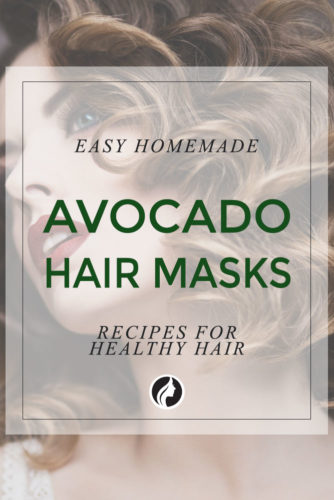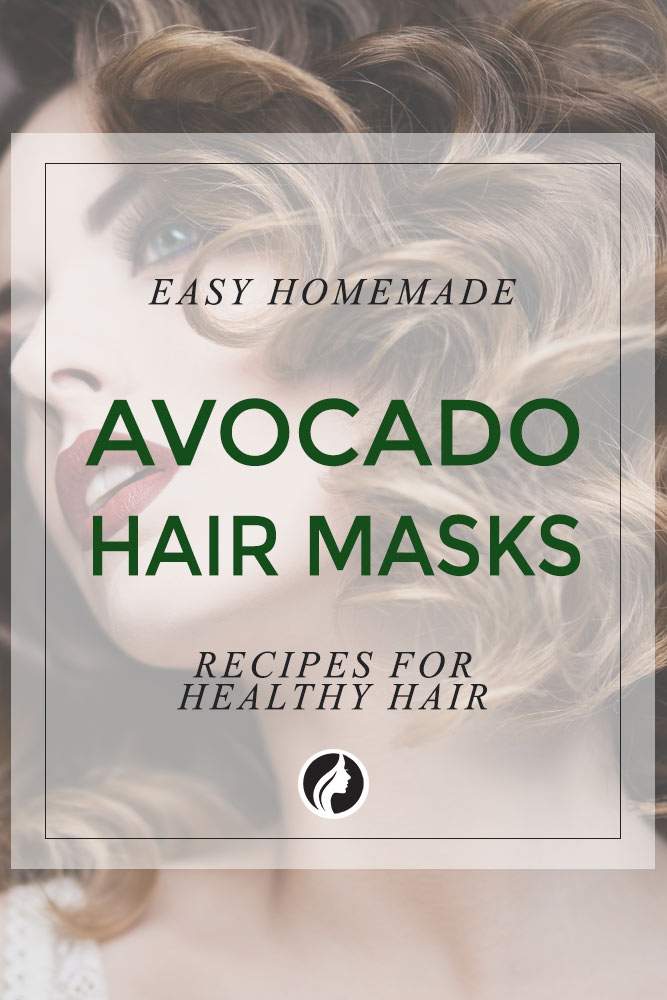 There are a great many benefits of a homemade hair mask. Not only does it protect your hair from heat and harsh chemicals, but it is rich in vitamins B & E, which help to nourish your hair as well as prevent breakage.
benefits_of_avocado_for_healthy_hair">
Benefits of Avocado for Healthy Hair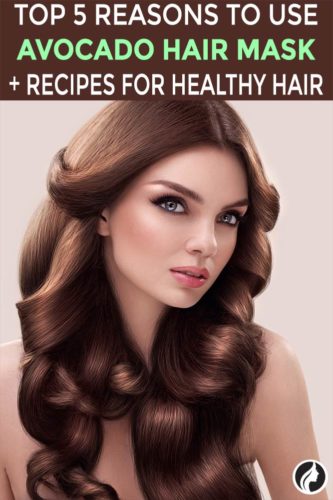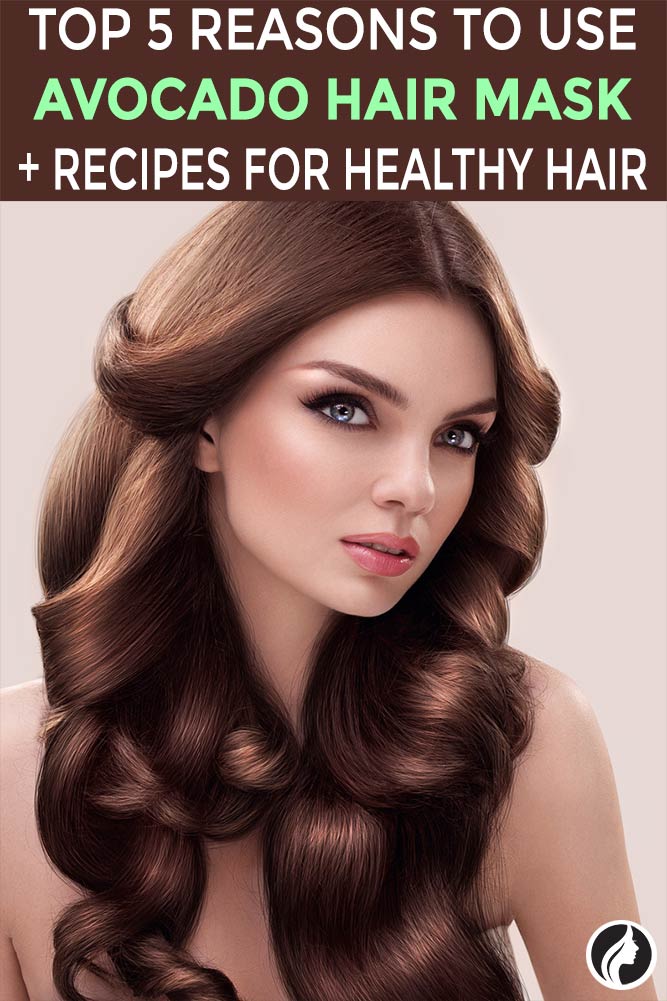 1. Helps prevent split ends
Well, avocado won't help you to get rid of dark circles under eyes, but it is quite beneficial for your hair. For example, the oils in avocado naturally hydrate dry and brittle hair which can help prevent split ends and thus hair breakage, as well.
2. Promotes hair growth
Not only does avocado prevent hair loss due to breakage and split ends, but it also helps promote hair growth as it is extremely moisturizing and nurturing.
3. Adds Shine to Hair
Avocado is full of omega fatty acids and vitamins that can keep your hair shiny and silky.
4. Conditions and Softens
Avocado is an excellent natural conditioner as its creamy, buttery texture can keep your hair soft, smooth and healthy to the touch.
5. Helps heal and prevent dry scalp
As it is naturally moisturizing, avocado can help cure and prevent itchy, dry scalp as the oils can deeply penetrate the skin of the scalp. The high amount of vitamins, proteins and amino acids in avocados will nourish your scalp and leave your locks smooth, silky and shiny without expensive salon treatments or pricey hair products. Homemade hair masks with avocado can leave your hair happy and healthy without spending a lot of money!
simple_avocado_hair_masks_you_can_make_at_home">
Simple Avocado Hair Masks You Can Make at Home
Avocado and Banana Homemade Hair Mask for Dry Hair
Source: prettyplainJANES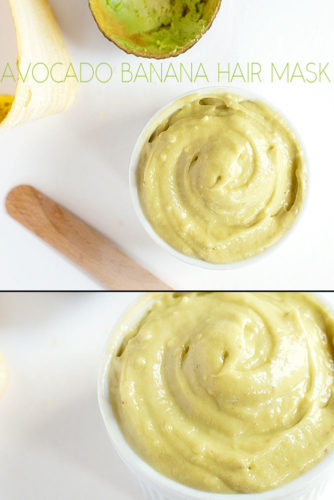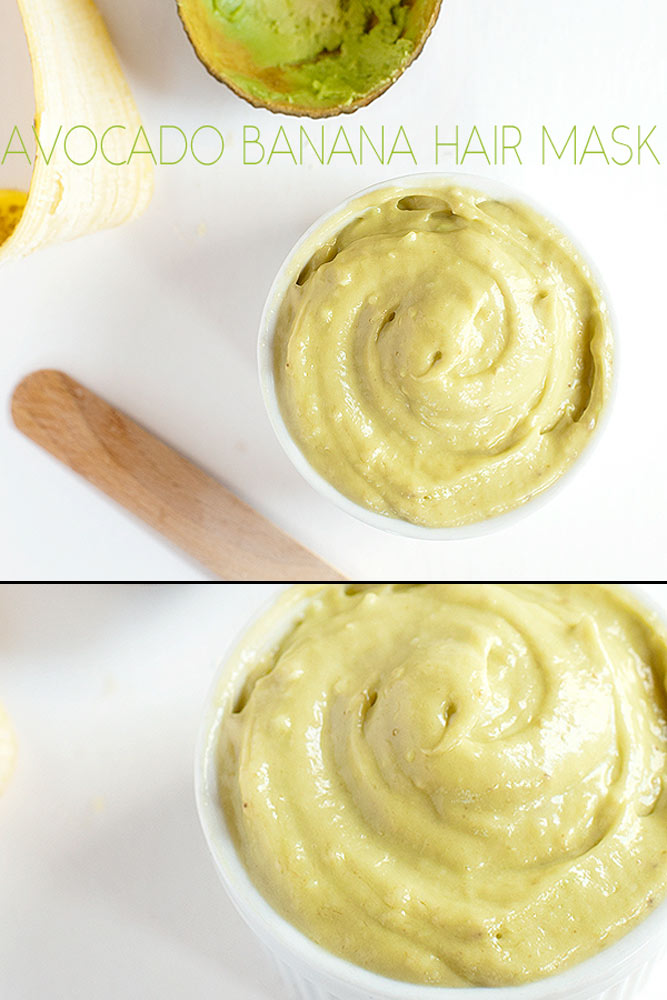 Mash up and blend together a ripe avocado and a ripe banana until you have a smooth paste.
Mix in 1 tbsp olive oil and 2-3 drops of your favorite essential oil.
Dampen your hair and apply the mask, massaging it in gently and thoroughly.
Pin or clip your hair on top of your head and cover it with a towel or shower cap.
Let it stay for 15-20 minutes
Rinse thoroughly and then wash and dry as usual.
The awesome hydrating properties in the olive oil will help protect your hair from damage from sun and heat. This mask will leave your hair soft and shiny!
Honey and Avocado Hair Mask for Damaged Hair or Dandruff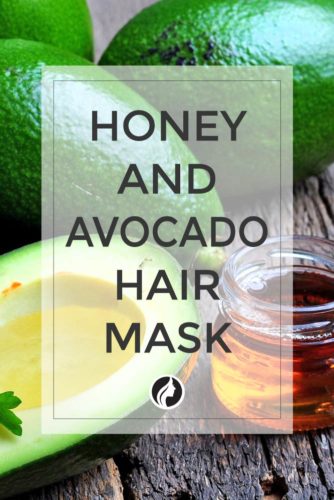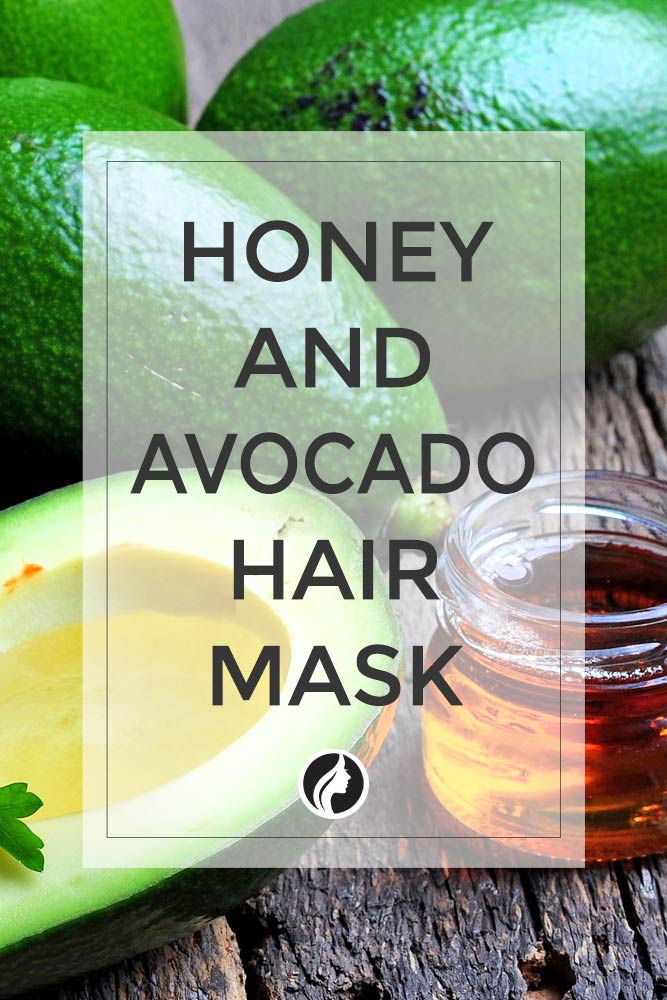 Take a ripe avocado and mash it until it forms a smooth paste
Add 2 tbsp of natural honey (raw is best), 2 tbsp olive oil and add a few drops of your favorite essential oil (if so desired).
Mix together until it forms a smooth, uniform thick paste.
Dampen your hair and massage the mask into your hair, making sure it is evenly distributed. Pay extra attention to the ends.
Clip or pin up your hair and cover it with a towel or shower cap.
Let it sit for half an hour to forty-five minutes
Wash your hair thoroughly and then wash and dry as per usual.
Honey is full of vitamins that will strengthen both your hair and scalp while retaining moisture to leave it silky and shiny.
Avocado and Olive Oil Treatment for Frizzy, Dry or Damaged Hair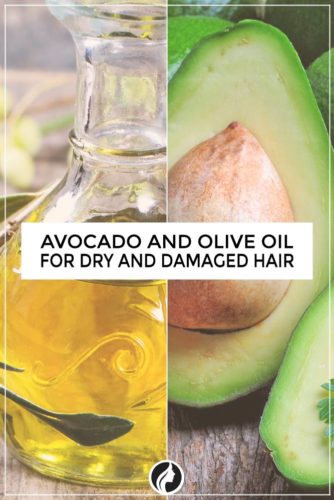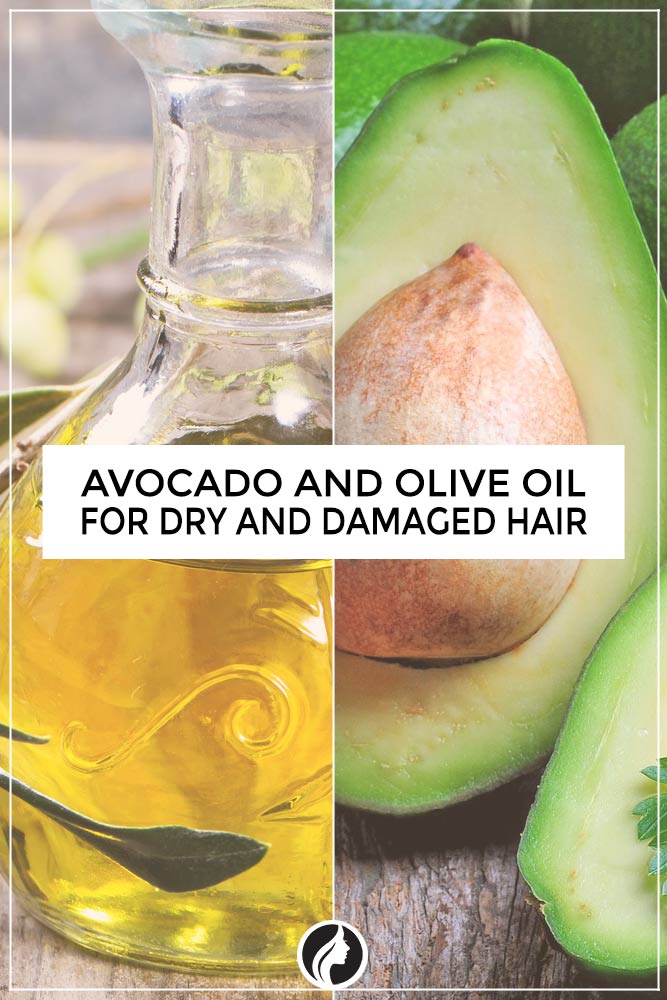 Take one ripe avocado and mash it up until it is smooth and lump-free
Add ¼ cup rolled or steel-cut oats, 1 cup of milk and ¼ cup olive oil (less if your hair is more on the oily side) and mix thoroughly until it forms a smooth, consistent paste.
Start at the scalp and work through to the ends.
Pin up your hair and cover it with a shower cap.
Let it stay for half an hour
Rinse with warm water and then shampoo and condition as usual.
This soothing hair treatment will restore your shine and leave it feeling soft and manageable. The biotin in the avocado will strengthen your hair while the olive oil will reverse damage from overheating and hair products while preventing tangles, split ends and frizz.
Egg Yolk and Avocado Hair Mask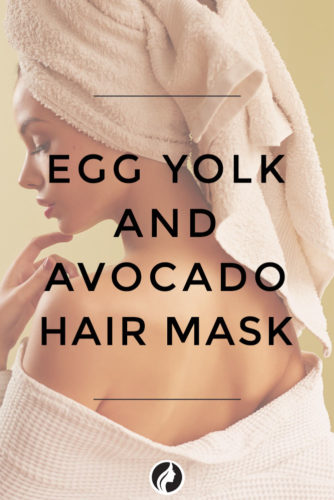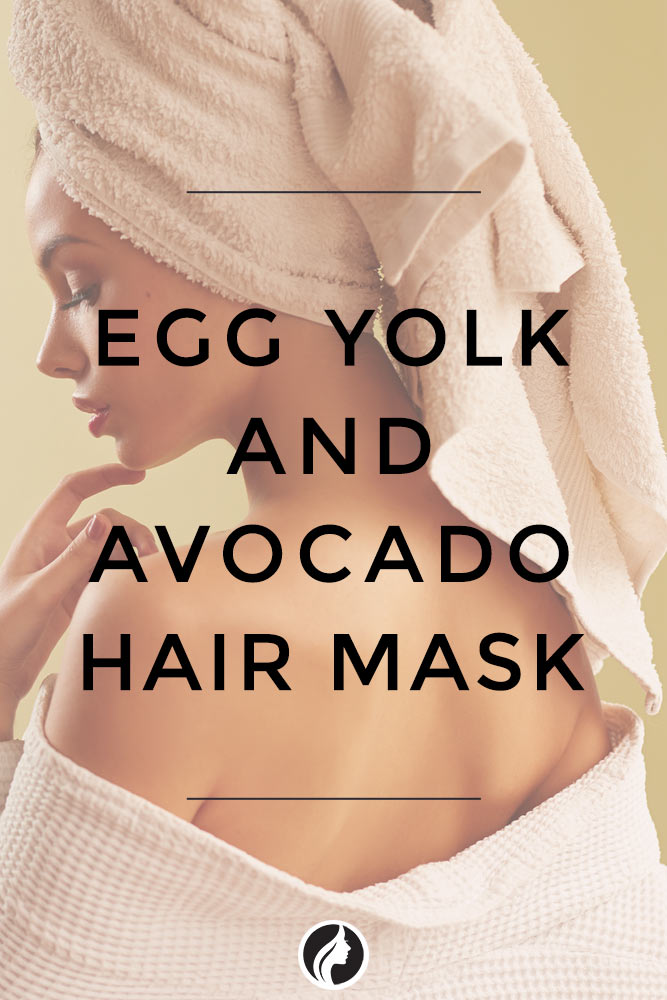 Mash up ½ of a ripe avocado until it is smooth
Add in one egg yolk and blend so it forms a smooth paste. You can also whisk the egg first if you don't have a blender and then mix in the mashed avocado to form a lump-free consistency.
Apply mask to damp hair starting at your scalp and massaging gently with your fingers till the ends. Massage your scalp for a few minutes to stimulate blood flow (this will also be extremely relaxing)
Pin up and cover your hair with a shower cap.
Let it stay for 20-30 minutes
Rinse thoroughly with cold water (hot or warm water will only "cook" the egg and make it more difficult to remove). Then shampoo and condition as usual.
This mask will soften condition and hydrate your hair to stimulate growth and add natural volume. Your hair will be silky, shiny and soft to the touch!
Tips for Homemade Hair Masks with Avocado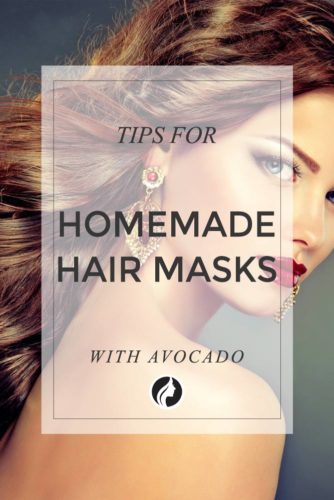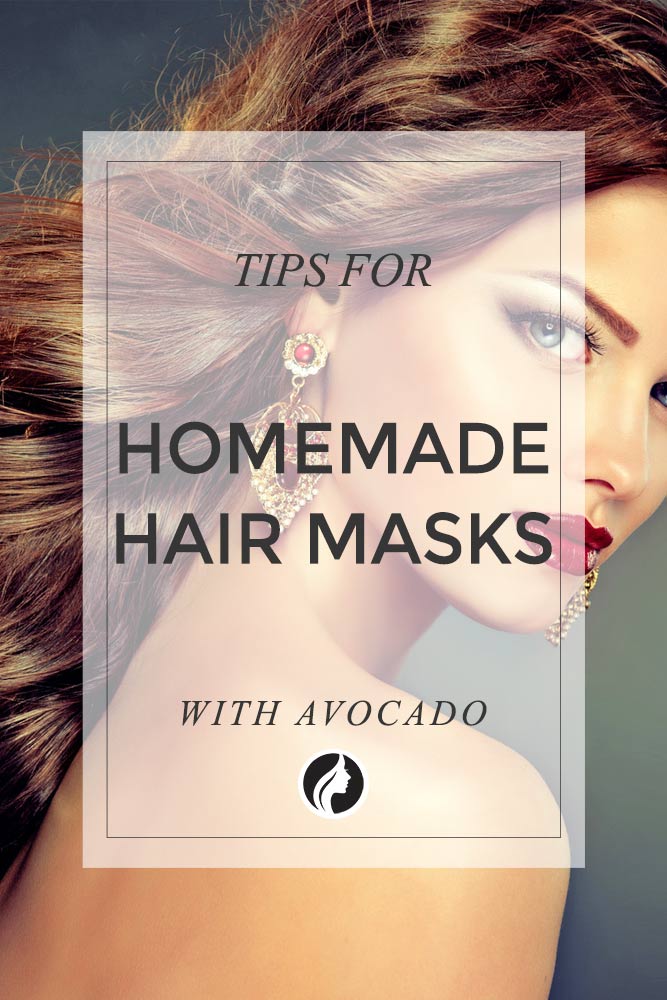 Always make sure to remove the skin and pit from the avocado, as well as any other fruits you may be using in your avocado hair mask.
Make sure you mash or blend the avocado thoroughly so that it is free of lumps and about the consistency of a thick paste. Otherwise, it will be difficult to wash out of your hair completely.
After applying a hair mask, it is best to let your hair dry naturally. Blow drying your hair will counteract the effectiveness of the treatment.
If you have especially thin hair; you should not use deep conditioning masks as they will only weigh down your locks, leaving them limp and unmanageable.
Those with oily roots should not apply the mask directly to their scalp; rather leave about an inch before you start your application.
If your hair is frizzy or dry, you should apply the mask evenly throughout your hair, paying extra attention to those areas where your hair is the most damaged (i.e.: scalp or ends).
Was this article helpful?