It would not be justified to claim the Aloe Vera plant is only a plant. Rather it is something more than that, which we should value highly. This plant is used to improve the skin quality, to have healthy hair and reduce weight. It has bitter leaves and these leaves contain gel that is also bitter. This gel prevents various health issues with its healing properties. This gel consists of around 96% of water, various organic and inorganic compounds, protein, 18-20 amino acids, and finally vitamin A, E, C, etc. Aloe Vera for hair is very useful, but your skin can also benefit from it.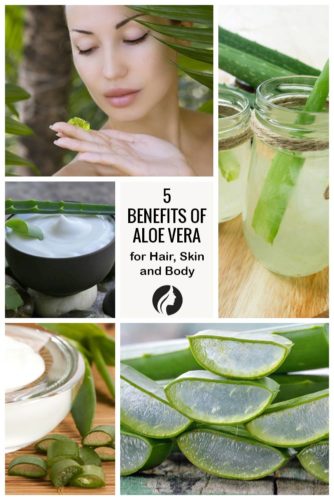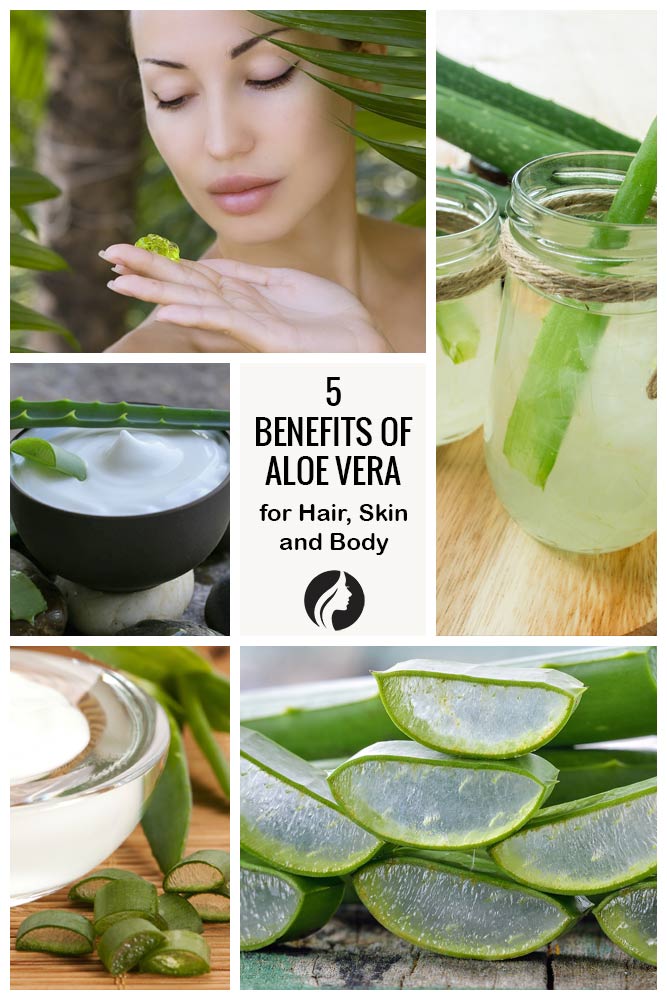 Here the benefits of Aloe Vera for hair, skin and weigh loss are explained in more detail.
1. Aloe Vera for Hair Treatment:
Dandruff - Aloe Vera gel for hair can help you get rid of dandruff. It can moisturize the dry scalp the same way it can soothe your dry skin. Flaky scalp is the main reason that gives rise to dandruff. And to eliminate dandruff completely, first you need to treat the flaky scalp. Aloe Vera can calm down the flaky scalp by moisturizing it greatly.
Frizzy hair - Want to get rid of the frizzy hair naturally? Start using Aloe Vera for hair. It locks the moisture in hair thus promoting shine and acts as a detangler, as well. Aloe Vera contains a great amount of amino acids, which adds shine to hair along with promoting strength.
Hair fall - Aloe Vera is not only a means how to make your hair grow faster, but it also effectively treats hair loss. It removes the dead cells out of the scalp and rejuvenates hair follicles. Thus, it aids in hair growth and prevents the frequent hair loss.
Oily hair - Aloe Vera gel for hair can help you if your hair is oily. Dry hair is treated easily by applying a great amount of oil but it is a bit tough to handle the oily hair naturally. Aloe Vera can again play a great role here. Create a pack using lemon juice and Aloe Vera. Apply it to the shaft of the hair to get rid of the oily hair without leaving it dry or brittle.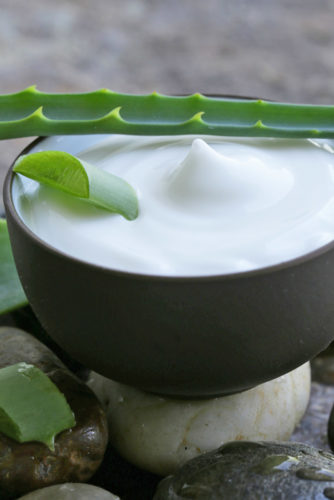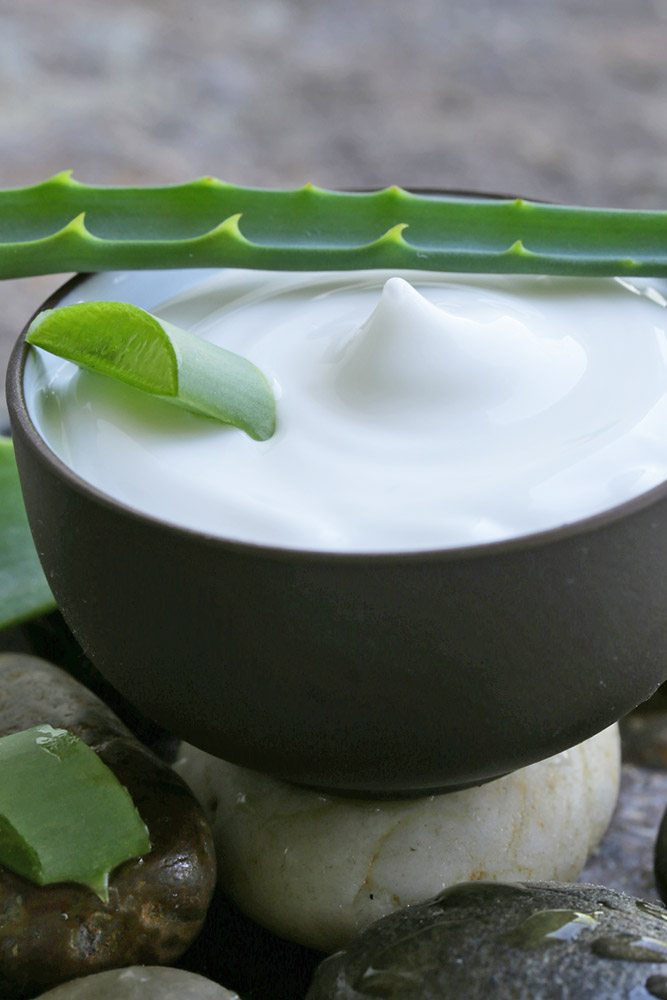 So, the benefits of aloe Vera for hair are numerous. This plant naturally handles any kind of hair related issue.
2. Aloe Vera for Skin Treatment:
Aloe Vera or any kind of product that is based on aloe Vera is great for skin. The best part is you can apply it to the skin in any season, whether it is winter or summer. Also, this is just perfect for any kind of skin type. Here we describe the benefits of Aloe Vera for skin and ways to use them.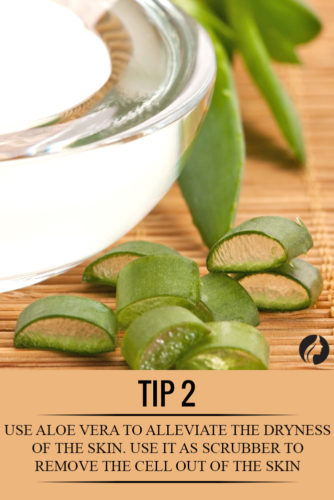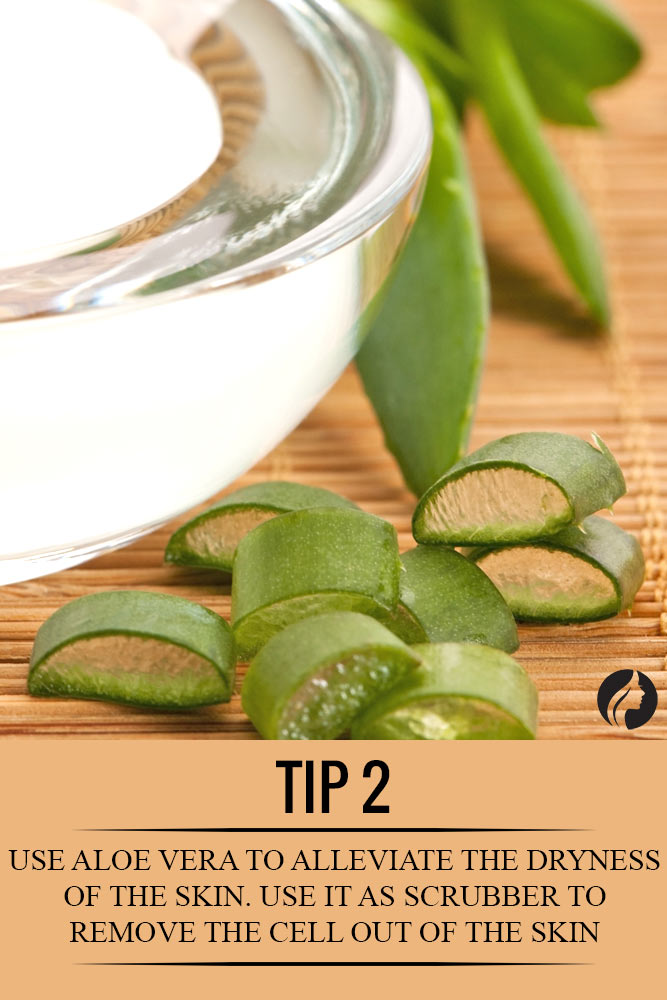 Aloe Vera for dry skin - Aloe Vera for dry skin is really helpful as it alleviates the dryness of the skin by providing extra moisture. You can make a pack using aloe Vera, honey, turmeric, milk and rose water and apply it to the skin. Leave it for 15 minutes and it will present you smooth skin.
Aloe Vera as scrubber - This amazing plant can be used as scrubber to remove the dead cell out of the skin. Make a mixture using sugar, lemon juice and Aloe Vera. Sugar will exfoliate the dead cell, Aloe Vera will deep clean the skin and lemon juice will remove the scars and spots from the face.
3. Aloe Vera for Weight Loss
Aloe Vera is not just helpful for the beauty industry but you can equally benefit from it when it comes to your health. Filled with high amount of vitamins, minerals, anti-oxidants, protein and other important nutrition, it can aid you in effective weight loss. Rich in anti-oxidants, this plant can boost your immunity, while it also improves their absorption and utilization by your body.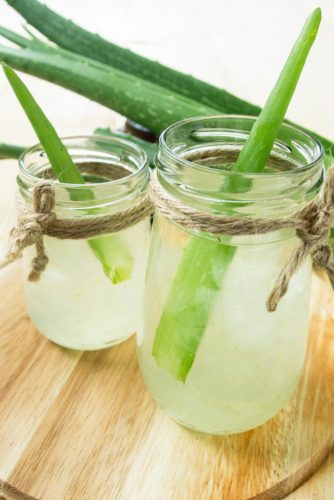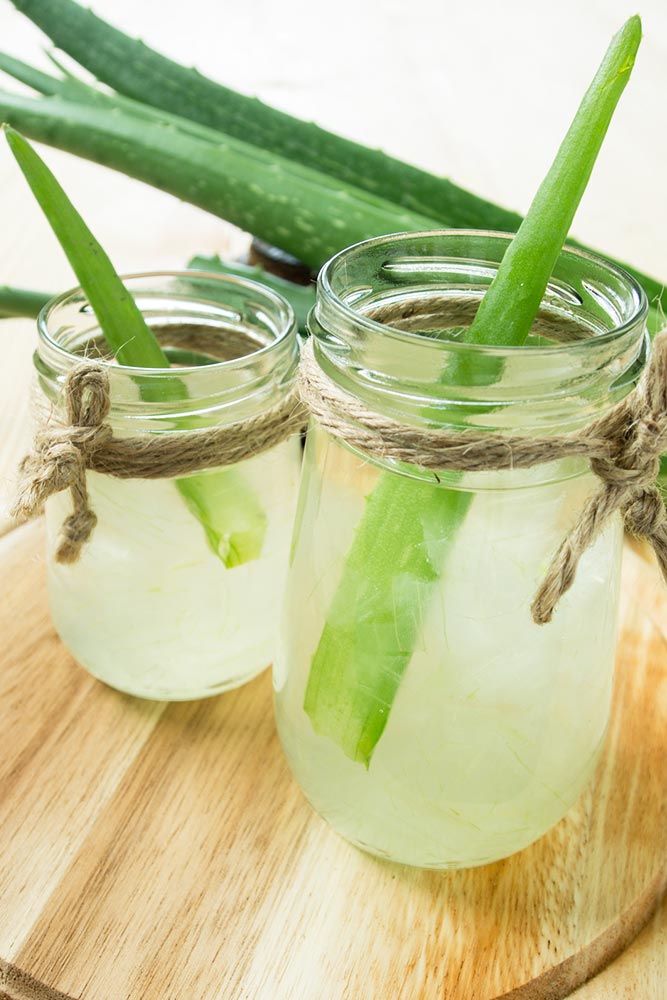 You cannot drink the juice or eat the leaves alone as they are too bitter. So, cut down the gel into pieces and have it with other fruits or vegetables. Also, if you plan to drink the juice, add some lemon juice or honey and consume it for a supportive weight loss process.
4. Aloe Vera for Acne Treatment
Source: Sandrine Rouja via Flickr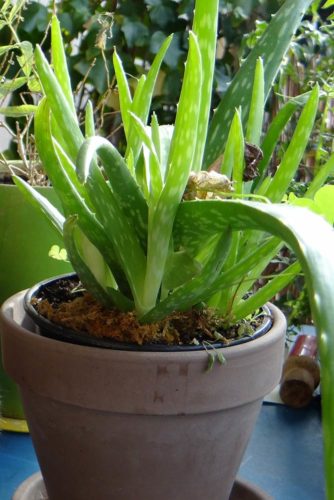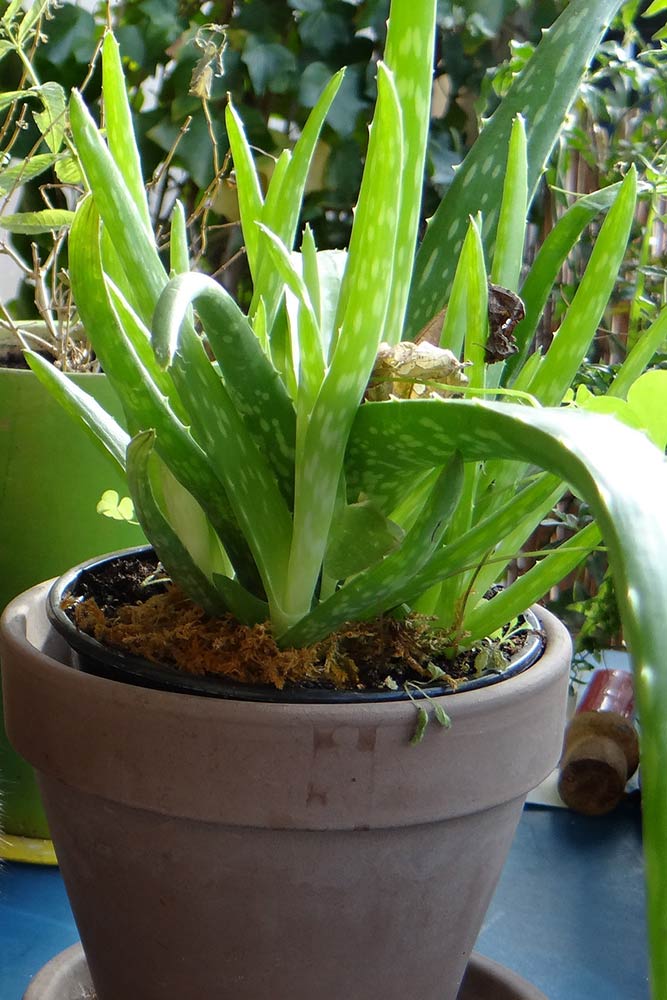 Aloe Vera is packed with numerous benefits and treating of acne is also possible with this amazing plant. Just make a mixture using Aloe Vera gel, honey and walnuts to apply it to the skin. The anti-oxidants from Aloe Vera and honey will make the skin clean and thus you will be gifted with smooth skin.
5. Aloe Vera for Sensitive Skin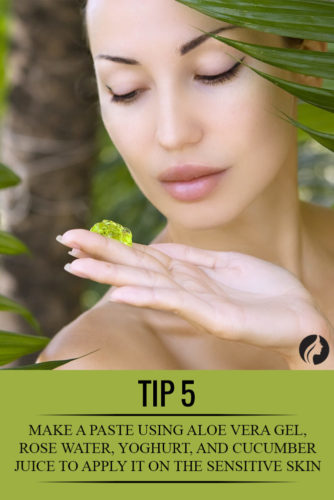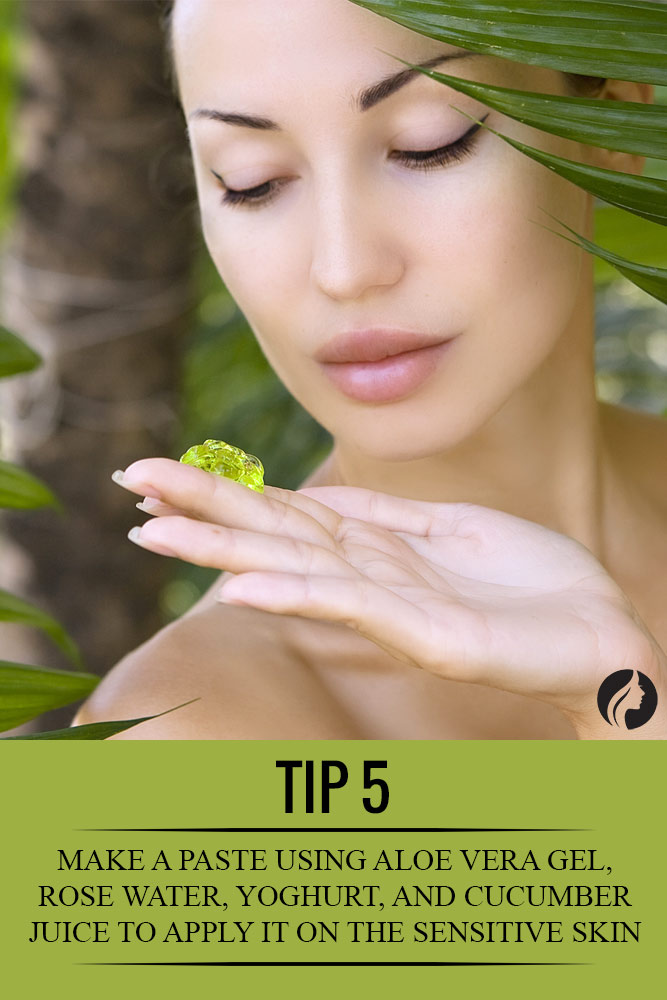 Do you have sensitive skin? Don't worry as you can still use it to have glowing and smooth skin. Make a paste using Aloe Vera gel, rose water, yoghurt, and cucumber juice to apply it to the skin. Leave the paste on the face for 20 minutes and wash your face with fresh water.


So, the benefits of Aloe Vera are numerous. It does not have any negative effects on skin or hair and a natural remedy is always better than the chemical based products.
FAQ: Aloe Vera For Hair
Does aloe vera help hair growth?
Aloe vera has specific proteolytic enzymes which promote healthy hair growth. This miracle plant also helps cleanse the scalp, allowing more nutrients to reach the hair follicle and promoting faster and more efficient hair growth.
Can aloe vera be left in hair?
Applying aloe vera to hair and leaving it on overnight is safe. For silky and healthy hair, apply fresh aloe vera gel to your hair before going to sleep and wash it off in the morning.
What happens if we apply aloe vera on hair daily?
Proteolytic enzymes are found in aloe vera. They help to rebuild dead skin cells on the scalp. Aloe vera also works as a good hair balm, leaving your hair silky and lustrous. It encourages hair development, soothes itchy scalps, decreases dandruff, and moisturizes hair.
Was this article helpful?