The use of coconut oil for skin comes with tons of benefits. Such oil can work as a natural moisturizer that is suitable for all types of skin. It's rich in vitamins and, thus, can nourish the skin properly.
Applying coconut oil for face has a lot of advantages as well. It can be used as a natural cream substitution; it can both moisturize and clean the face.
Thus, coconut oil is good not only as a food additive, but can be used as a beauty supplement as well. It can be applied in a variety of ways to make your skin look more healthy and radiant.
Coconut Oil as a Shield Against Bacteria
Coconut oil serves as a good protection of the skin against bacteria and reduces the risks of bacterail infections causing skin irritation. The lauric acid, a component contained in the oil, fights the bacteria. Thus, the oil is good to use against the acne problem; it also helps avert the acne appearing. If you use such oil regularly, you won't have any problems with the skin as it has the potential of keeping the bacterial population under control.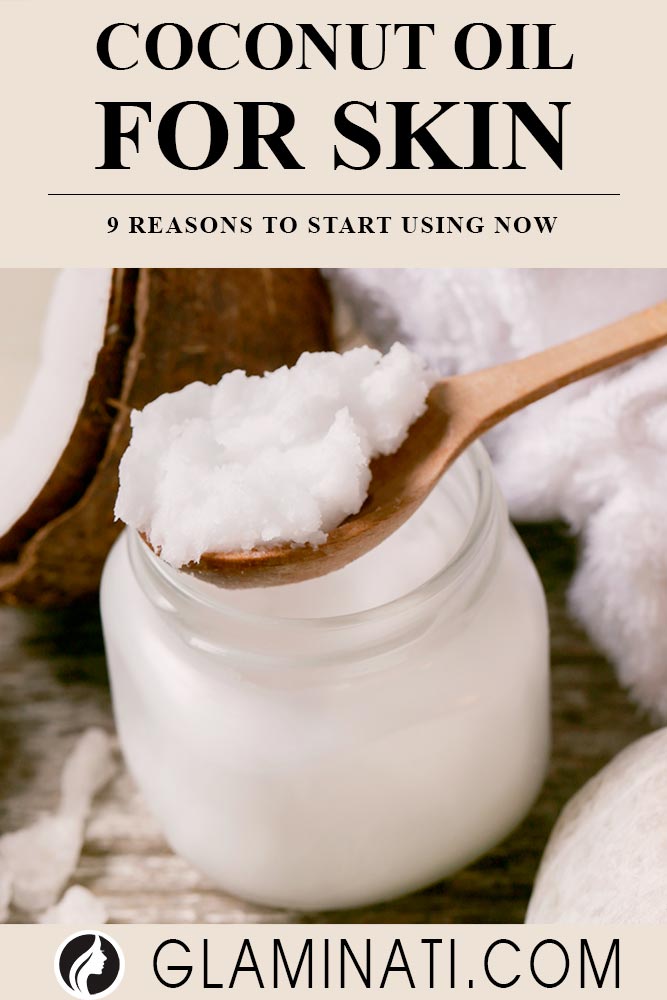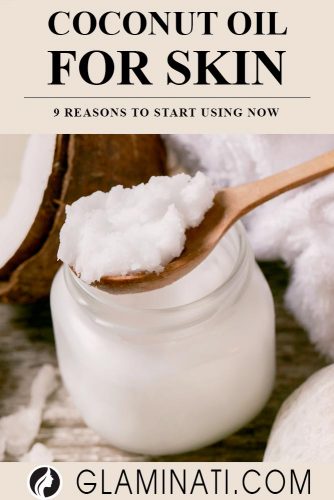 Coconut Oil for Skin Moisturizing
This natural oil works as a perfect means for skin moisturizing. The oil melts on the skin rather quickly, seeps into the skin pores, and, thus, moisturizes the skin thoroughly and deeply. The oil spreads out on the skin very well, so you'll need only a small amount of it. Its application is pretty simple: take about half a teaspoon of the oil into your palms and apply it to the face gently massaging it. You could apply it to the whole body as well, usually, after you take a shower or a bath. Wait for up to 10 minutes until the oil gets absorbed into the skin deeply. You can wipe away any access oil with a soft towel. Whether your skin is dry or oily, coconut oil will do wonders and is suitable for all the skin types.
Make Your Own Massage Oil
Massaging is one of the ways for your body to get healthy and relaxed. But massage gets much more effective if a therapist uses good oil to heat up the body as well as to moisturize it. Special massage oils might be quite expensive, and so to save some extra money, you could make your own massage oil. All you need is coconut oil mixed up together with a few drops of some essential oil you like. Such oil will be very useful for your skin and will help you get relaxed and enjoy the massaging process even more.
Homemade Body Scrub
It's difficult to underestimate the useful qualities of the body scrub. The scrub can thoroughly remove all the dead cells of the skin. And there's no need to buy the body scrub at the store as you can make a perfect scrub based on coconut oil. It's all natural and doesn't contain any harmful substances. Here is the recipe: melt half of a cup of the oil, add a cup of brown sugar and stir it up well. If you want to give some special flavor to the scrub, add some drops of your favorite essential oil to it.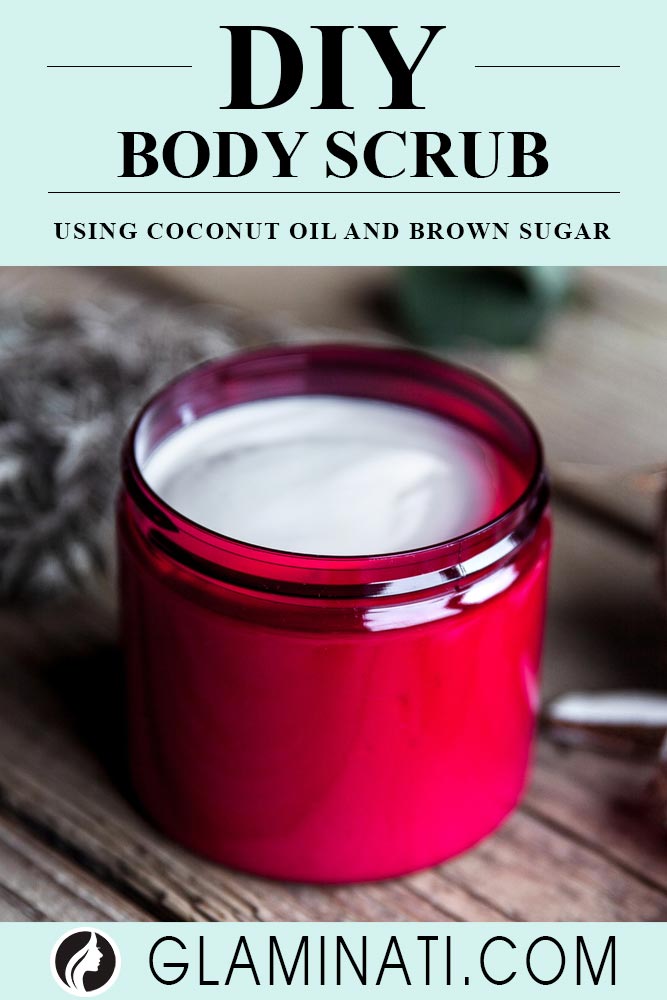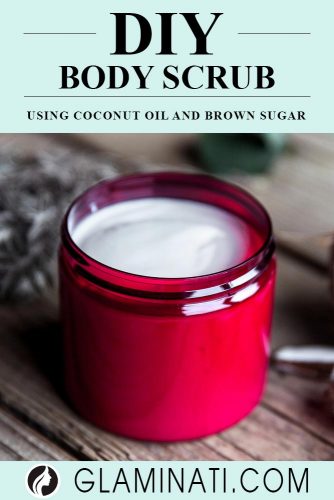 Soothing Dry Hands
Coconut oil can do wonders with your hands. Women's hands are especially sensitive and need a good care. Besides, if you wash the dishes with the hands quite often, they might get too dry and parched. To keep the hands moisturized and to sooth them, you could simply use this oil. Just put it on your hands after you wash them, and you'll never have to face the problem of overly dry hands.
Lip Balm and Makeup Remover
Coconut oil is perfect to use as a lip balm and makeup remover. If your lips get constantly dry, take advantage of using this natural oil to give them the necessary moisture. It doesn't have any harmful ingredients and, thus, can be used as often as you need it. It also acts as all natural makeup remover. It's especially good if you need to remove the makeup around the eyes, as it won't give you any irritation. In addition, it will provide extra hydration to that very sensitive area.
Coconut Oil for Face
This natural oil is great to use for a thorough face cleaning. It is antifungal, antibacterial moisturizer that can clean up the face really well. You can simply rub the oil all over the face in circular motions. It's as simple as that. Such oil can also be used instead of the night cream, as it will give your face all the proper nourishment.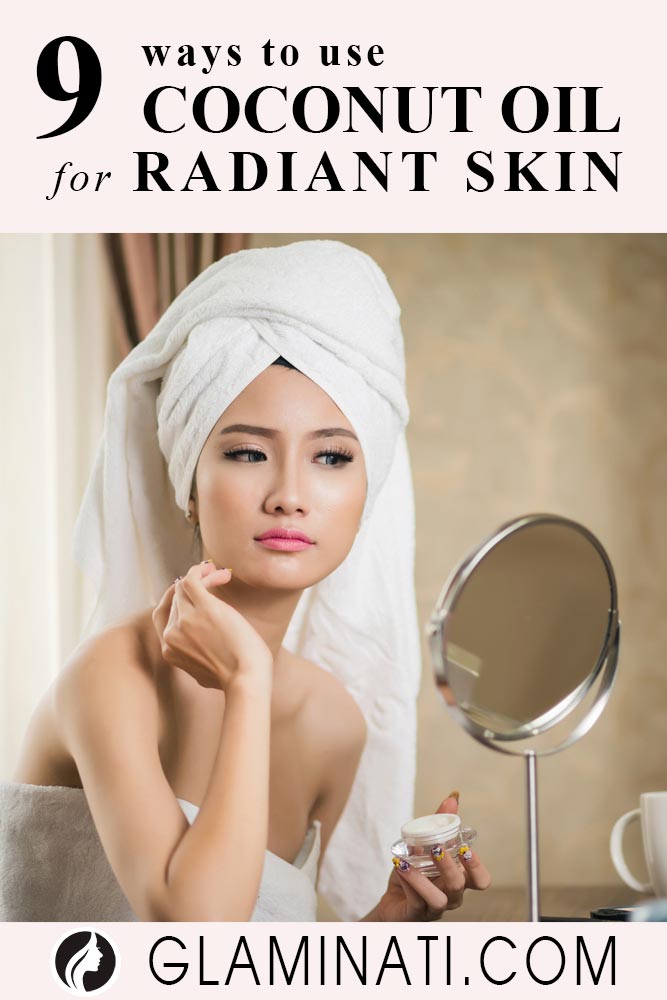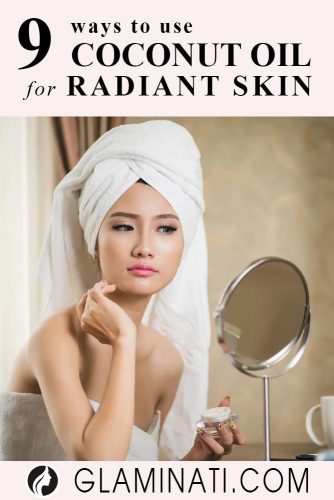 Protection From the Sun
Oil from coconut can work as a perfect sunscreen. Exposing the skin to the harsh sunrays is very harmful and can be one of the causes of premature ageing. That's why it's important to get good protection from the ultraviolet rays. So, whether you are planning to spend some days off on the beach or simply walk a lot outside, apply coconut oil to the face, neck and the whole body to protect your skin. And if you happen to be in the sun without any kind of protection, apply the oil as soon as you can to reduce the damage from solar radiation.
Reducing the Wrinkles
While wrinkles come as natural outcome of ageing, you might probably want to reduce them or prevent from coming too early in a natural and not harmful way. Oil from coconut is perfect for the people who are looking for natural ways of having wrinkle-free skin. This oil can keep the skin elastic and smooth. Penetrating deep into the skin, it makes your face look much younger. If you use it regularly, you are sure to get tons of compliments about how great and young you look.
FAQ: Coconut Oil For Skin
Does coconut oil make skin dark?
Coconut oil can be used before going out in the sun. However, there is no scientific proof that coconut oil darkens the skin.
Why coconut oil is bad for your skin?
Coconut oil is a comedogenic substance that clogs your pores. Because the molecules of coconut oil are far too large to be absorbed into the skin, it just rests on the skin surface when applied.
Will coconut oil remove pimples?
Coconut oil has a lot of lauric acid, which helps destroy acne-causing germs. It can destroy acne-causing germs while also increasing hydration, which may help to decrease acne scarring.