The modern age is the age of acceptance. Whether you like body hair or not, you have the right to choose which way to head. In case body hair bothers you. The chances are that you have already heard about such treatment as laser hair removal. The truth is that it is one of the most permanent ways to get rid of unwanted hair with occasional procedure repeating. However, if, until now, the procedure was bound to a dermatologist's office, these days, you can totally succeed with the procedure in the safety of your own house. Care to learn how? Read on to learn more!
What Is Laser Hair Removal?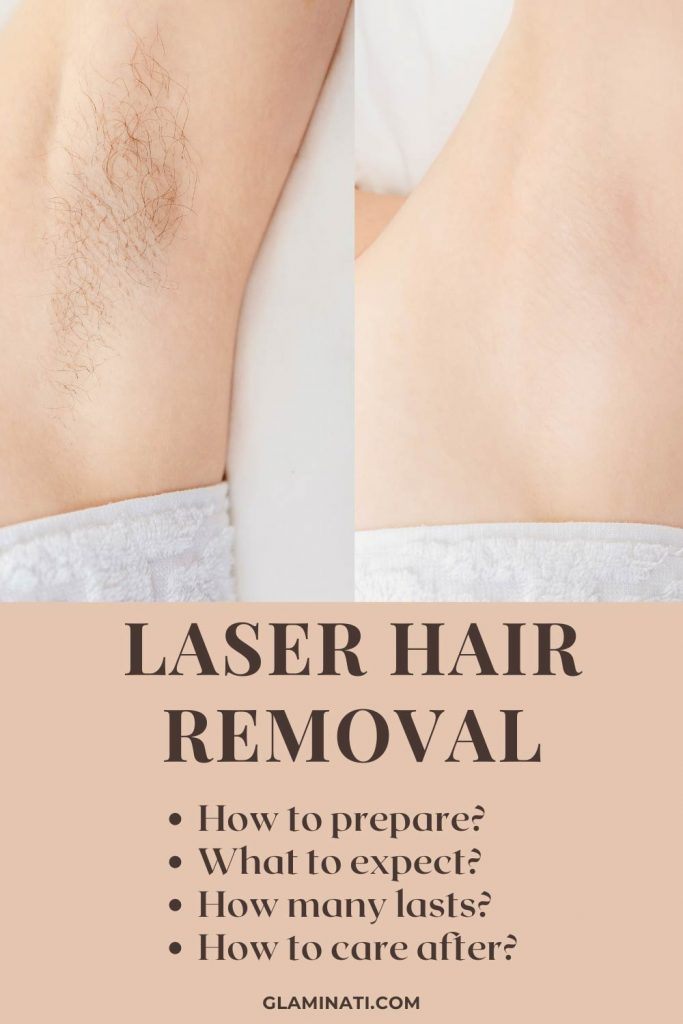 First thing first, let's clear it out about what laser hair removal stands for. No matter if it is a full body laser hair removal or any particular part – special light is sent to the skin in the form of tiny pulses. The pulses aim at the hair follicle, heat it up, and damage it. Usually, it takes a couple of seances to destroy the follicles entirely. In-office services often use large machines that are quite powerful and require special training to be ready to operate them. Devices sold for home use are a little less potent and much safer to use, let alone all the training you require is picked up in the process.
How to Prepare Yourself for Laser Hair Removal Treatment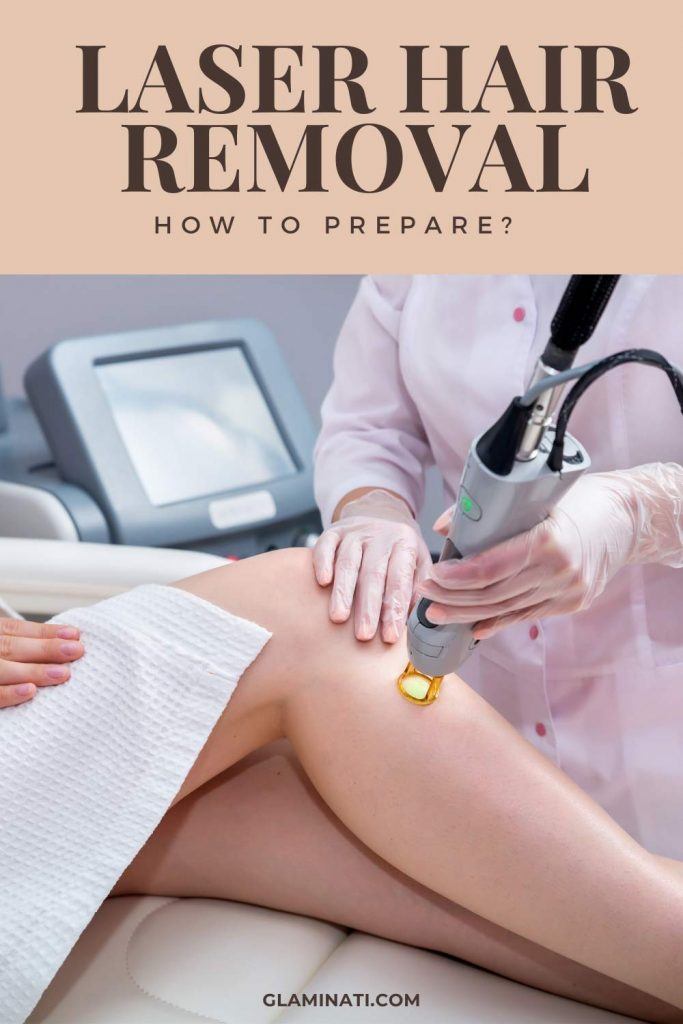 No matter how safe and simple laser hair removal at home may be, there are a few things to do to prepare yourself for the procedure correctly. Follow these tips to succeed with the best possible outcome:
Take a bath or shower and let your skin dry thoroughly, do not put on any lotions or oils;
Shave the area that you are about to treat, but keep away from waxing or epilation. Besides, in-between laser hair removal sessions, you should shave only so that the treatment is effective;
Keep away from the sun and tanning beds;
Check it out with a professional when on any sort of medication if it is possible to combine it with laser hair removal;
Any Botox or filler injections are to be done a fortnight before the laser treatment.
What Should You Expect From Laser Hair Removal Procedure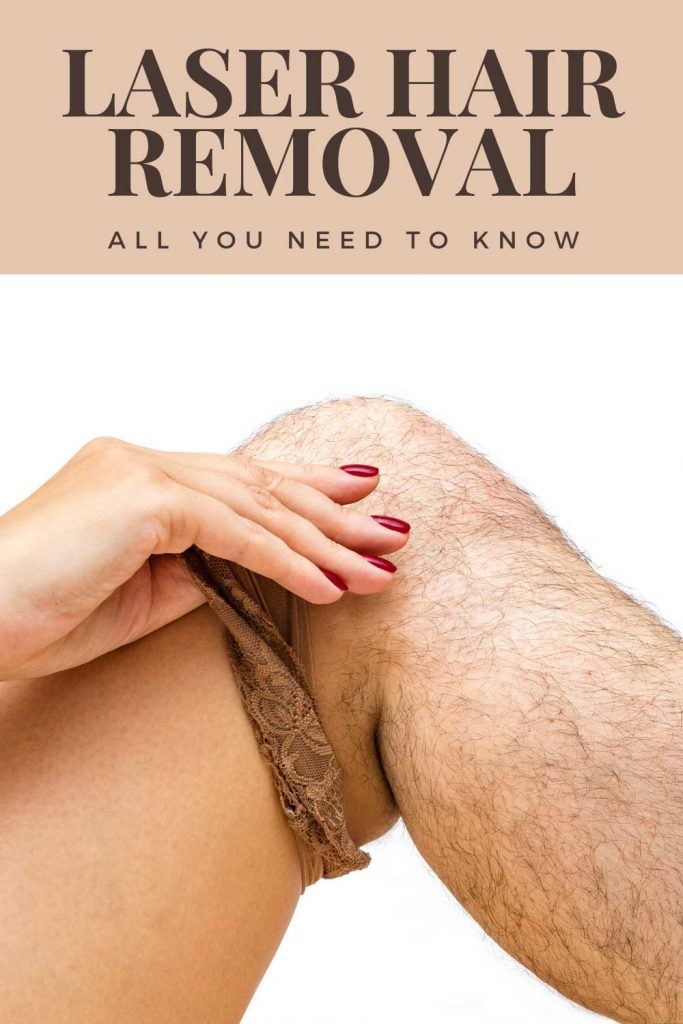 It is natural to wonder how long does laser hair removal last. However, there is no one-for-all answer since it depends upon the area you are about to treat. Besides, every home laser hair removing device comes with a pre-set light power output, which determines the process's longevity. Surely, it needs to be added that the in-between time increases as you proceed with the treatment. Some people say that you should be able to deal with all the unwanted hair within a year or two. In order not to fall into despair, you should not expect the treatment to give you instant results. However, you should trust us – your patience will pay off greatly.
Is At-Home Laser Hair Removal Safe?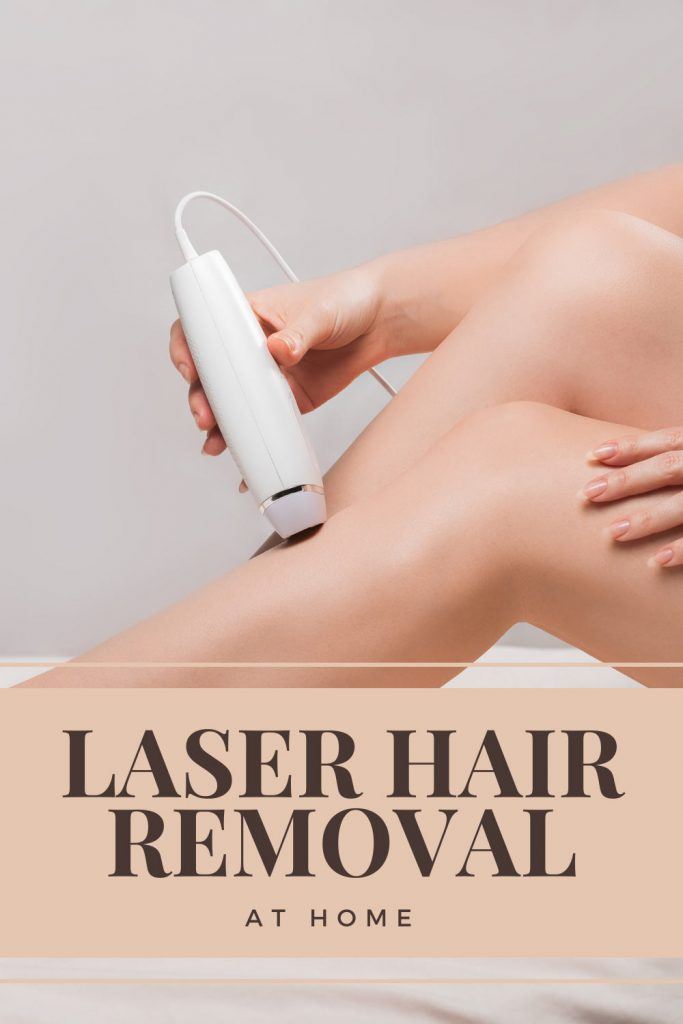 A lot of people claim at home laser hair removal to be 100% safe. Nevertheless, there are some risks and dangers to be aware of too. To begin with, you need to ensure that the device you are using is fit for your skin tone. Some devices can't distinguish between darker skin tones and hair follicles, ending in unpleasant burns. It is also advised to run a patch test to see if the treatment fits you without causing any complications.
Laser Hair Removal Treatment: The Aftercare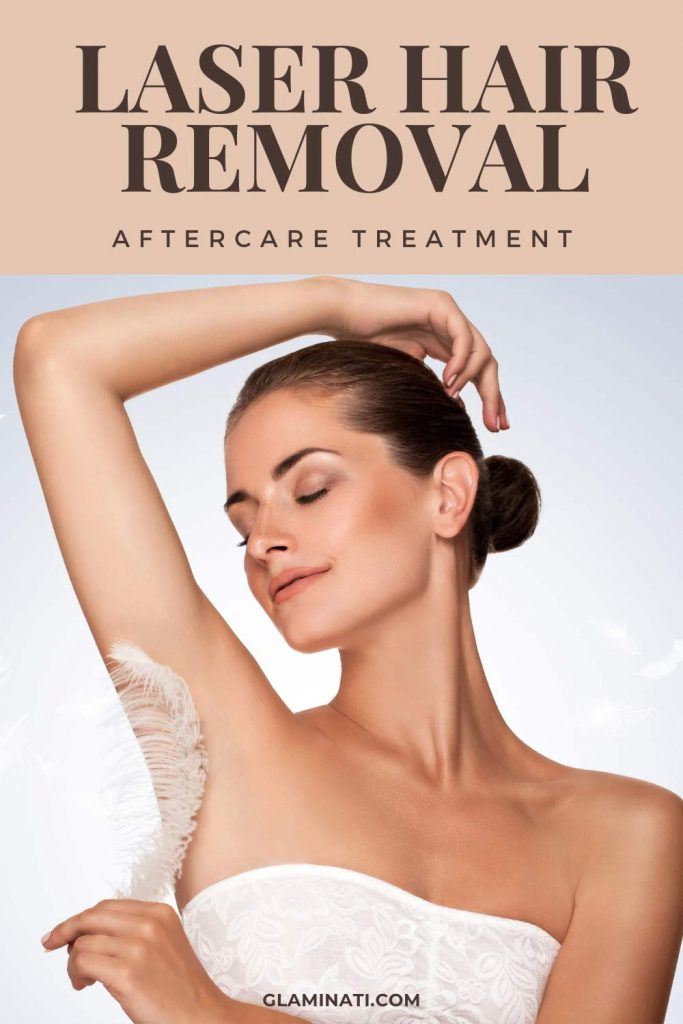 Whether it is bikini laser hair removal or any other type, you need to be aware of what you can expect from the procedure. It is vital to realize what is acceptable and what you should start worrying about:
Redness and swelling are regular companions of laser hair treatment. Such conditions may last up to several days, and it is okay. To relieve the issues, you can apply some aloe vera over the area.
The hair will start to shed, but some patches are to be seen. The closer you get to the end of the treatment period, the less patchiness there will be.
After the treatment, sun exposure may lead to scarring, pigmentation, and other unpleasant skin conditions, so it is better to keep away from excessive heat.
Sunblock with 30 SPF is a must no matter the weather
Gentle cleanser and lotions are to be used a few days after the treatment
Any medication that is not recommended as well as various filler injections, are to be avoided as advised by the professional.
The Best At-home Laser Hair Removals
The market is full of all sorts of at-home laser hair removing devices. While most of them do the job, some are a complete waste of time, means, and effort. We will share with you the list of devices that gained popularity and reputation due to being remarkably safe and effective.
Silk'n Infinity At-Home Permanent Hair Removal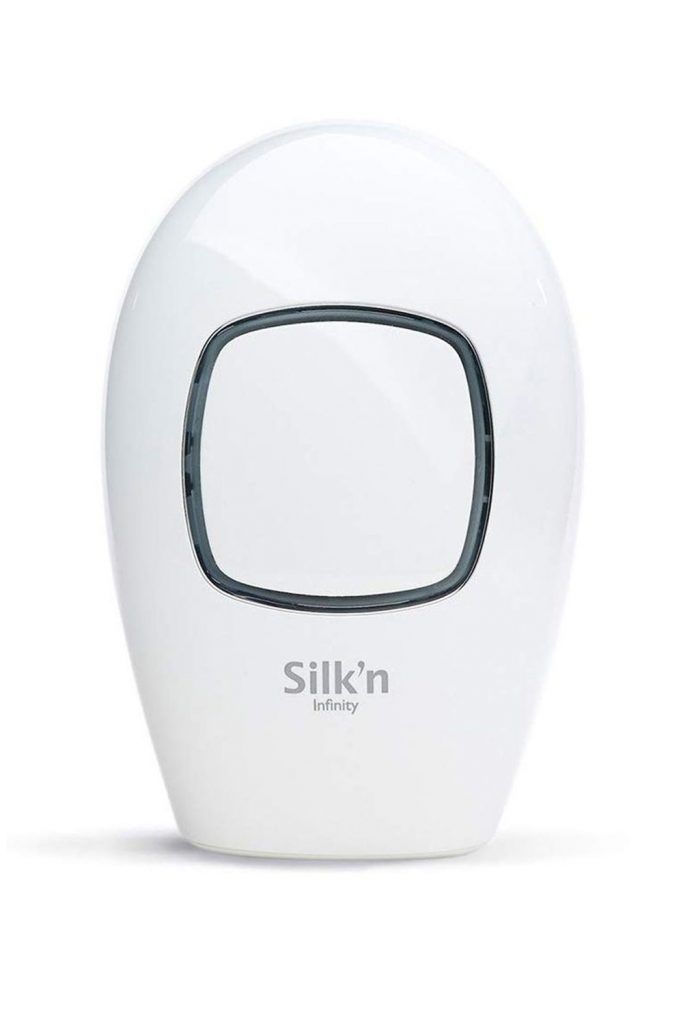 Credit photo: www.silkn.com
Silk's Infinity is a laser hair removal machine that proved to be fast and effective. It is an IPL device that is designed for painless and quick hair removal treatment. It is sleek and comfy to work with, in the safety of one's home. Besides, it is proved to be suited to all skin types. What is more, it is highly customizable so that you can control the whole process and suit it to your particular needs and preferences. The machine can be used in any area without the slightest hint of fear.
Tria Beauty Precision Hair Removal Laser for Women and Men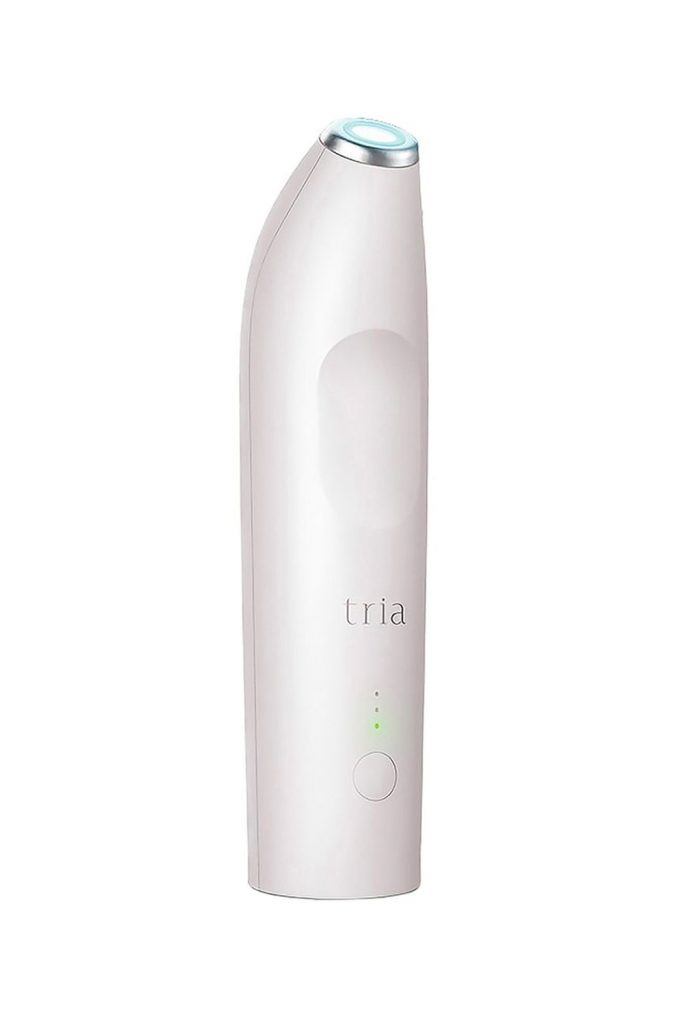 Credit photo: www.triabeauty.com
Tria Beauty is a compact and unique home laser hair removal since instead of light pulses, it actually uses laser treatment to remove the unwanted hair. Its slender design makes it super easy to use on some small and hard to reach areas. It is fast and effective, with the sole downside of not being fit for darker tones and lighter hair. Otherwise, it is a worthy investment that will save you a fortune of paying for the in-office procedures.
Mismon Laser Hair Removal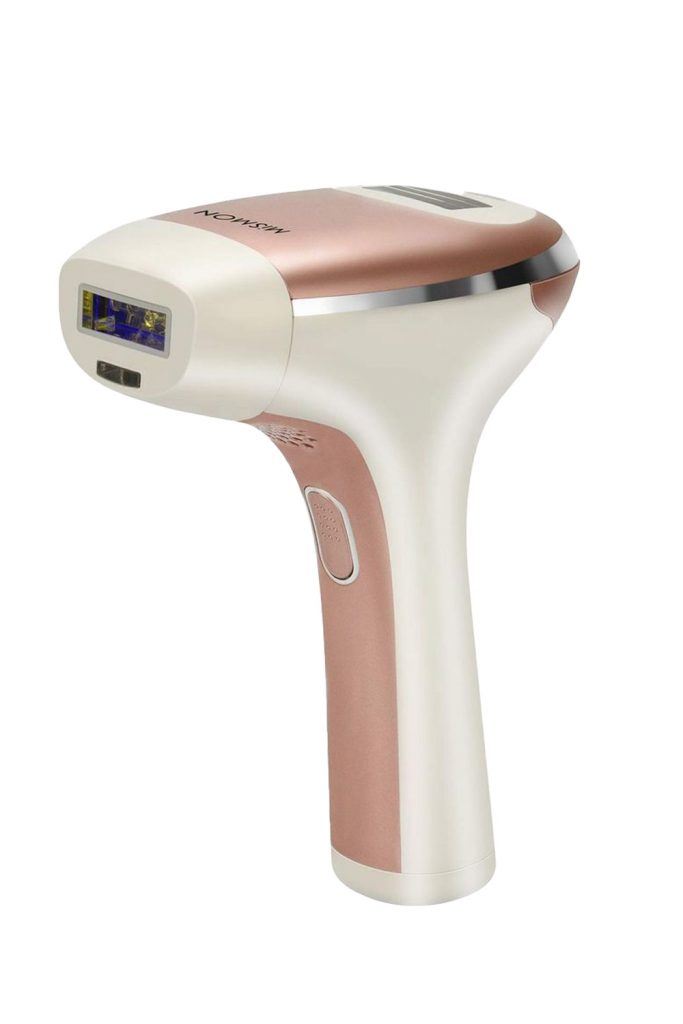 Credit photo: mismon.com/
If you are interested in the best home laser hair removal for the price, then Mismon is there to explore. The device uses IPL technology to help you eliminate unwanted hair and has proved to be more than effective over 9 weeks. At times an extended period is needed to complete the procedure, but the result will be worth it. The only disadvantage of this beautiful and well-designed item is the fact that it is not fit for darker skin tones. Anything lighter than brown hair is not precepted by the impulse as well.
Remington iLight Ultra Face & Body At-Home IPL Hair Removal System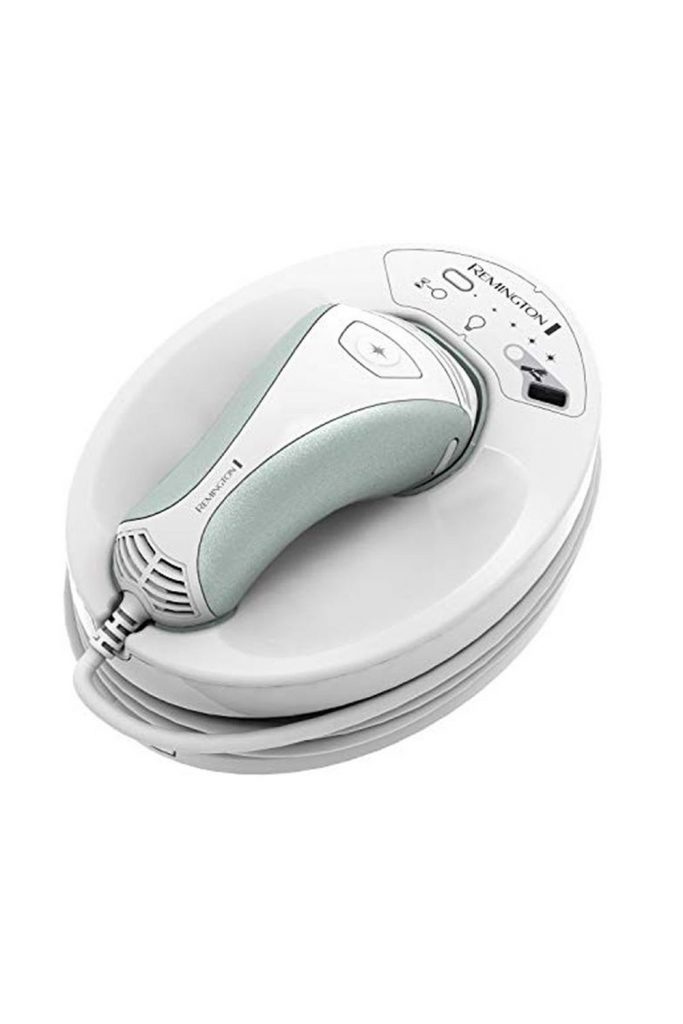 Credit photo: www.remingtonproducts.com
Remington is quite an expensive device, but the effect you get after using it every two weeks will be worth the payment. The device is simple and effortless to operate with besides, it is fit for all areas. However, peach fuzz is something the device is claimed not to be able to deal with. Other than that, Remington does what it is designed for, with impressive results.
FAQ:Laser Hair Removal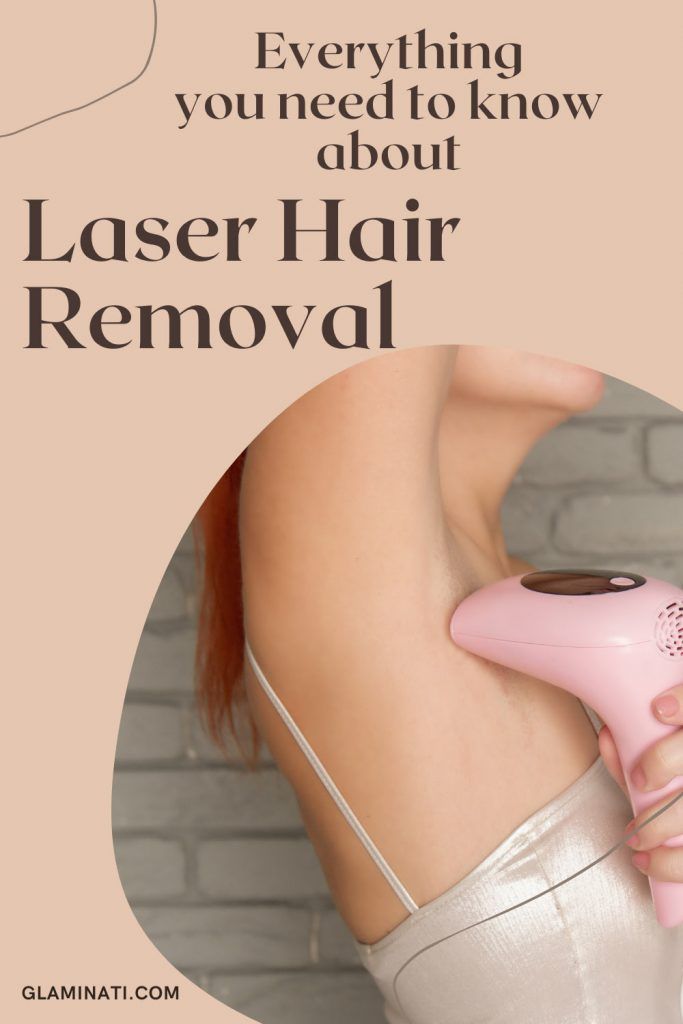 Does laser hair removal hurt?
It depends on your sensitivity and pain tolerance levels to determine whether the procedure hurts.However, a pain level of this procedure decreases because of the cooling mechanism of the machine and is less painful as other methods of hair removal like waxing, using epilator or sugar waxing. You might feel slight tingling and warmth. Bikini area is the most sensitive one but it only takes 20 minutes to work on it. Moreover, a correct preparation before the procedure helps lessen the discomfort.
When can you not have laser hair removal?
It is forbidden to do a laser hair removal procedure if you are taking medicines that increase skin photosensitivity ( painkillers, steroids, antidepressants, anti-inflammatory, antihistamine pills, acne ointments and treatment pills, chemotherapy medicines).
Pills that promote hair growth, which contradicts the purpose of laser hair removal.
Some hormone pills: consult a doctor.
Wait six months after giving birth. If you are breastfeeding, wait until your hormonal levels normalize.
Is laser hair removal safe?
It is safe to use as long as you follow all the instructions provided by the brand. If the device does not work with specific skin color or hair color, it is best to refrain from using it.
Is laser hair removal permanent?
Yes, the treatment is designed to help people get rid of unwanted hair once and for all. However, it is said that hormone changes triggered by pregnancy or aging or any other related causes can lead to follicle renovation. Thus, at times it possible to undergo the procedure again to preserve the results.
How many treatment procedures are required to remove unwanted growth?
It depends upon the area you are treating as well as upon personal characteristics such as hair density, hair color, hair coarseness, and so on. On average, people should go through up to 8 courses to remove all the hair altogether.
Laser hair removal is getting more and more demanded among those tired of constant shaving and waxing. Laser hair removal allows it to get rid of unwanted hair once and for all. Besides, the introduction of home hair removal devices has turned the tables. Hopefully, the presented above information will help you make up your mind upon the machine to get and how to use it to your ultimate benefit!
Was this article helpful?