Foot Peel Is The Salvation You Are Looking For
Foot peel is something that we all will get through sooner or later. Every woman knows that no matter where she goes, it is always a challenge to her feet. Whether you are a small town girl or a girl living in a big city, your feet can experience all the side effects of walking. Distance is not the only reason why our feet reach critical points, your shoes also take part. We know how you like wearing heels, and the thing you should know is: your feet don't like it. Even if you don't wear them on a daily basis, your comfortable keds or sandals sometimes just give up. So, there is no need to explain why you should take care of your feet, as you see that it's as important as tooth brushing.
Those who tried this foot peeling mask shared the pictures of their results and you know what? Their feet do look unbelievably smooth. The foot peeling mask target audience was more than just satisfied, so no wonder people call it the best foot peeling mask.
Nowadays, it seems like there is no woman in the world who hasn't heard about the sensational baby foot mask. You might don't know its ingredients, but there's no way you don't know how effective it is. These soft touch foot peel mask ingredients feature fruit, salicylic, lactic and glycolic acids. Though it looks weird from, at first sight, it actually promoted the popularity of foot peels. Yes, everything started from this chemical peel that was supposed to help you get rid of dead skin on your feet in a snake-like way. If you have a look at the baby feet peel reviews, you'll never see that it's a waste of time or money. Mainly because it's both effective and really cheap.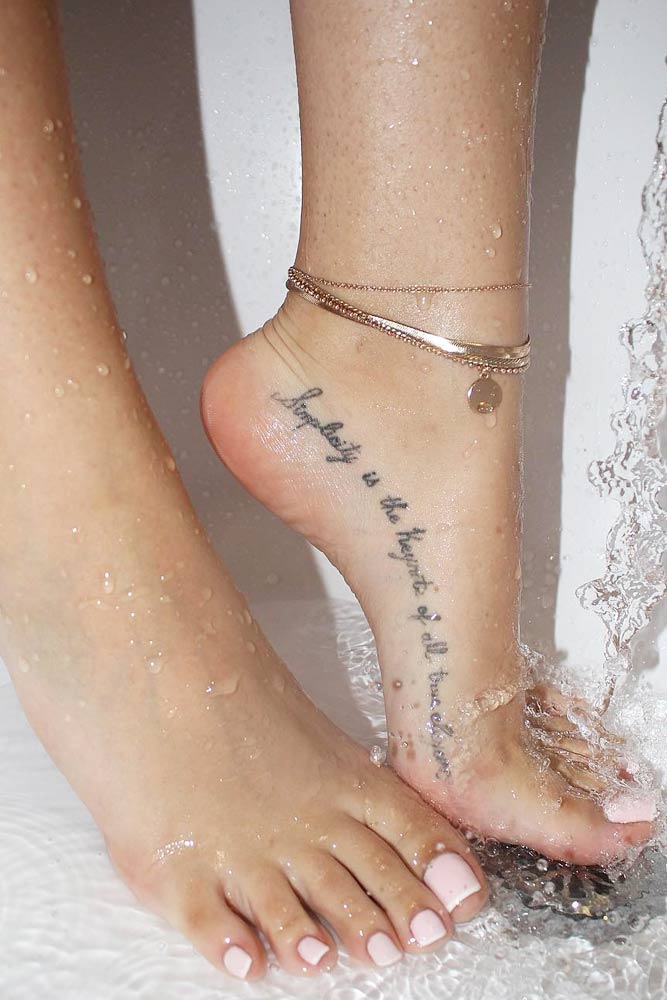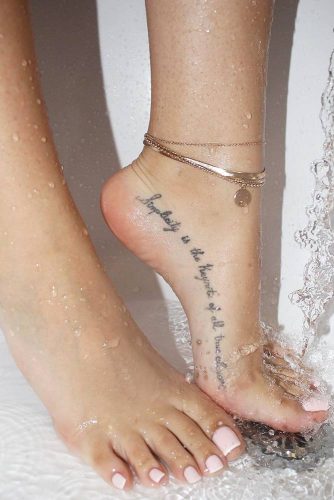 Source: feetbysvett via Instagram
How To Prepare Your Feet For Feet Peel
Every foot peel mask promises to give you an amazing effect in a short period of time, but a truly positive result requires proper preparation. When you see your skin peeling on feet it means that it's time to get to know how to take care of feet at home.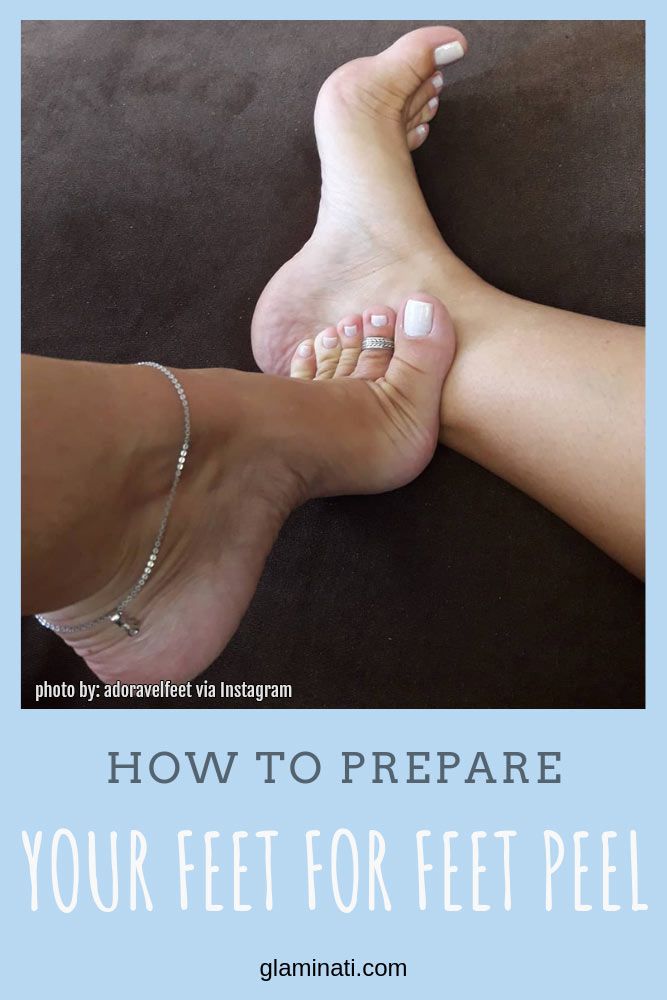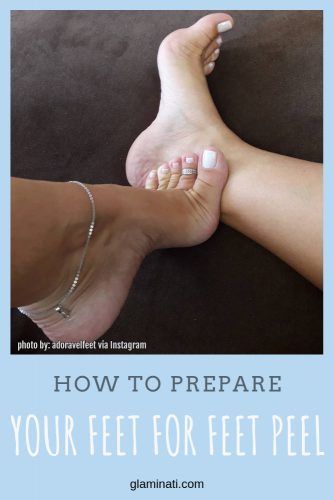 Before starting the peeling feet treatment, remember to always soak your feet in the warm water for 15 minutes. This step is important because when the skin is soft enough it absorbs the ingredients of the peeling feet mask better. Then you should dry your feet with a towel and put them in the plastic booties. Yes, it's a very easy procedure, yet absolutely effective. One of the most useful feet care tips for peeling toes is to wear a pair of tight socks over the booties for better absorption of the acids. If you are ready to try out one of peeling feet remedies but you don't know which one would be the best, it is better to order it on a popular online stock where you can choose a product depending on people's reviews. So if you come across a foot peel mask amazon users highly recommend to try, don't hesitate to order one.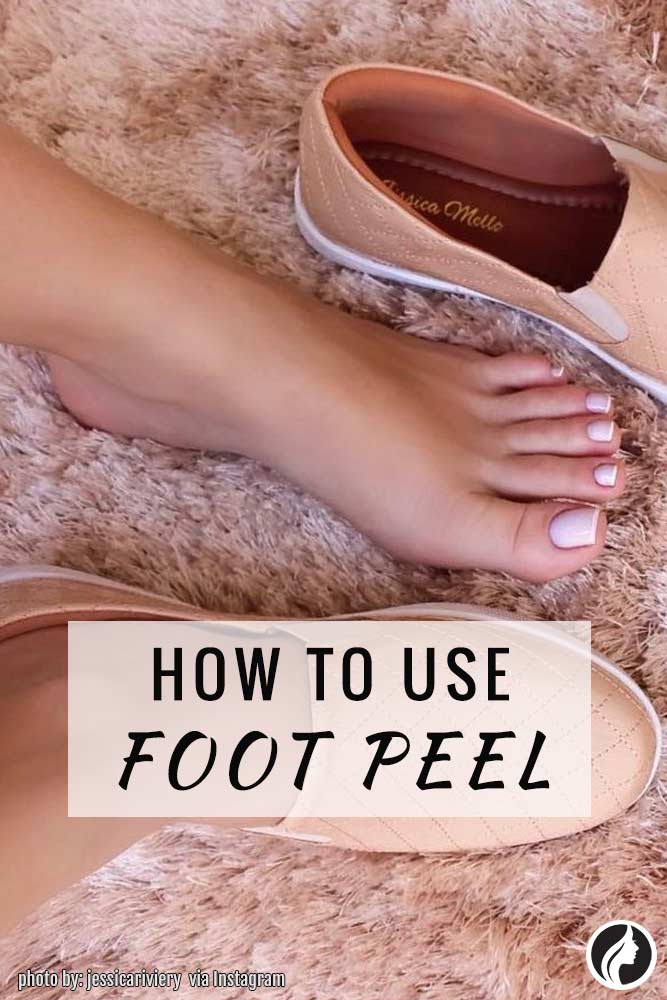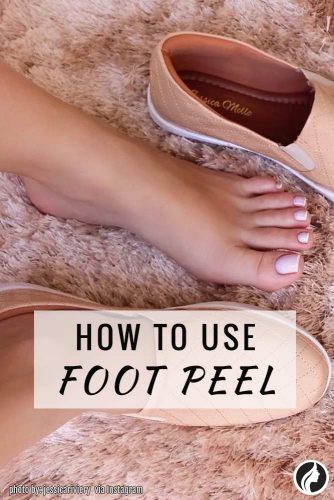 Source: jessicariviery via Instagram
You know that sometimes the skin on your hands tends to peel too, due to sunburn or some infection. So you may ask yourself: "Can baby foot peel be used on hands?" Actually, it's a good question, because you CAN use it for your hands. And they are most likely to feel good but don't forget to moisturize them, as your skin will become very sensitive.
Unfortunately, we have to deal with skin troubles from time to time, and the only way to prevent them is to not disregard the importance of skin care. Remember: good foot care is your key to forget about peeling problems once and for all.
Easy Homemade Peeling Recipe For Soft Feet Skin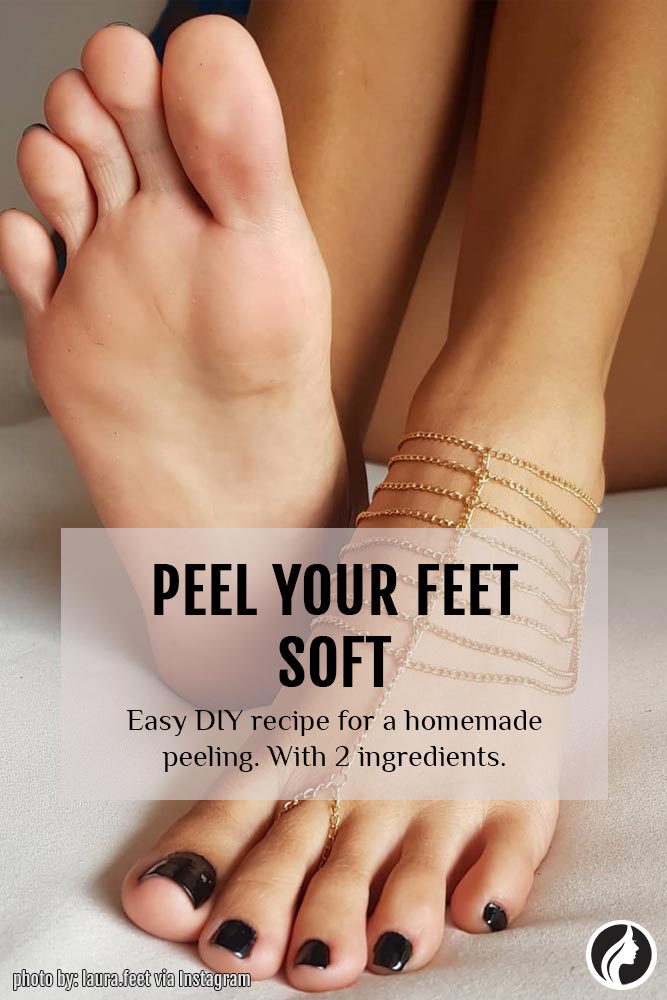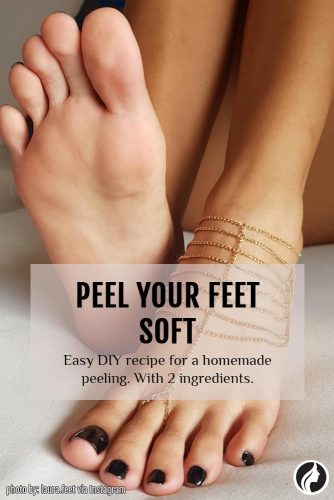 Source: laura.feet via Instagram
Soft feet are the dream of many, but not everyone knows that you can easily achieve the goal using just too simple ingredients that can be found in literary every house. All you need are just salt and olive oil. That is right, just these two ingredients will make your feet look irresistible. So here is what you need to do:
Make a paste out of salt and olive oil, make sure it is neither too thick nor too thin.
Apply the foot peel to your feet and massage them for a while.
Wash the scrub off with regular water and pat your feet dry.
To enhance the effect apply few drops of oil to your feet before going to bed, but remember to put cotton socks on to save the sheets and intensify the effect.
Enjoy!
Homemade Recipe For Dry Feet Skin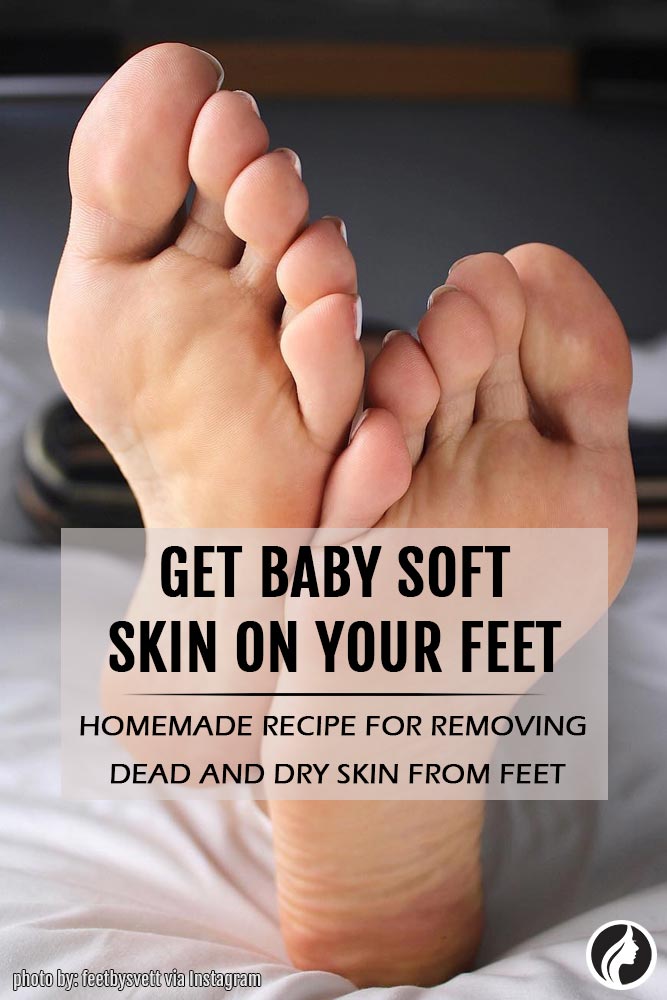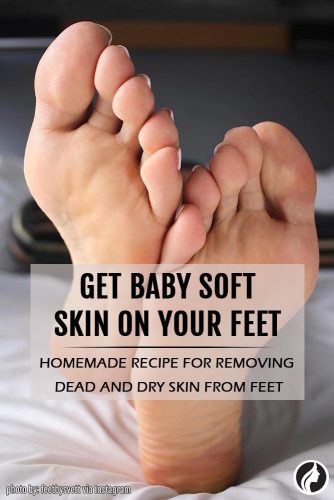 Source: feetbysvett via Instagram
Dead cells are the reason why your feet get dry and even start cracking. That is why it is essential to get rid of them every now and then, and today we are going to tell you how to achieve that in safety of your home. Her is what you need to prepare the remedy:
Epsom salts
Aspirin tablets
Lemon
Plastic wrap
Cotton socks
Preparation:
Add a cup of Epsom salt to hot water and soak your feet in it for 30 minutes.
Add 15 aspirin tables to the bowl, squeeze one lemon in there and mix all well.
Take your feet out of the water and pat them dry.
Apply the aspiring paste onto your feet and scrub for a while.
Wrap plastic wrap around your feet and put the socks on.
After 6 hours, wash your feet well.
Apply the moisturizer and put the socks back on.