Some of the best DIY facial masks are described here. They will remove the excess oil from your face and thus prevent acne. Oily skin gets more pimples and is prone to acne. But the advantage is that it keeps the wrinkles at bay, so you are less likely to get wrinkles at an early age if you have oily skin. These face masks are made with only natural and organic ingredients that will smooth out the skin and maintain its Ph balance, as well. So, read on to learn about the suitable facial mask for your oily and acne-prone skin.
1. Banana Face Mask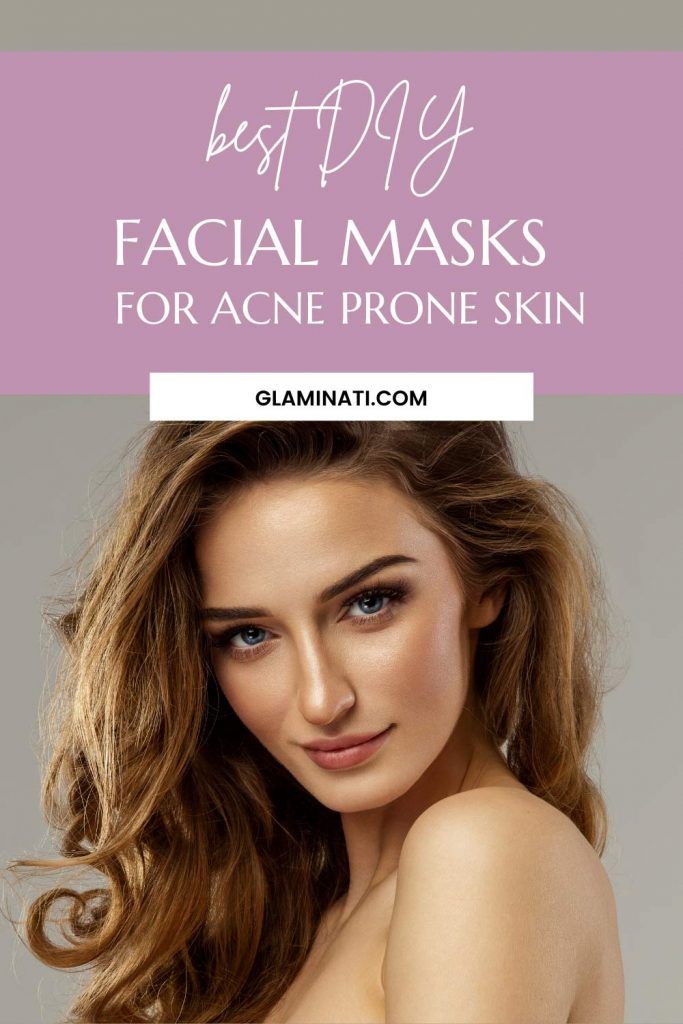 A banana mask is very helpful for the oily and acne-prone skin. This is among the most effective DIY facial masks that can be made at the home with some easily available ingredients. Take a ripe banana, 2 tbsp honey and 1 tbsp orange juice. Mix them well and apply it to your face. Wait for 15 minutes and then rinse off the face properly with a cool or warm washcloth. Apply this pack on a regular basis and you will definitely receive a good result.
2. Strawberry Mask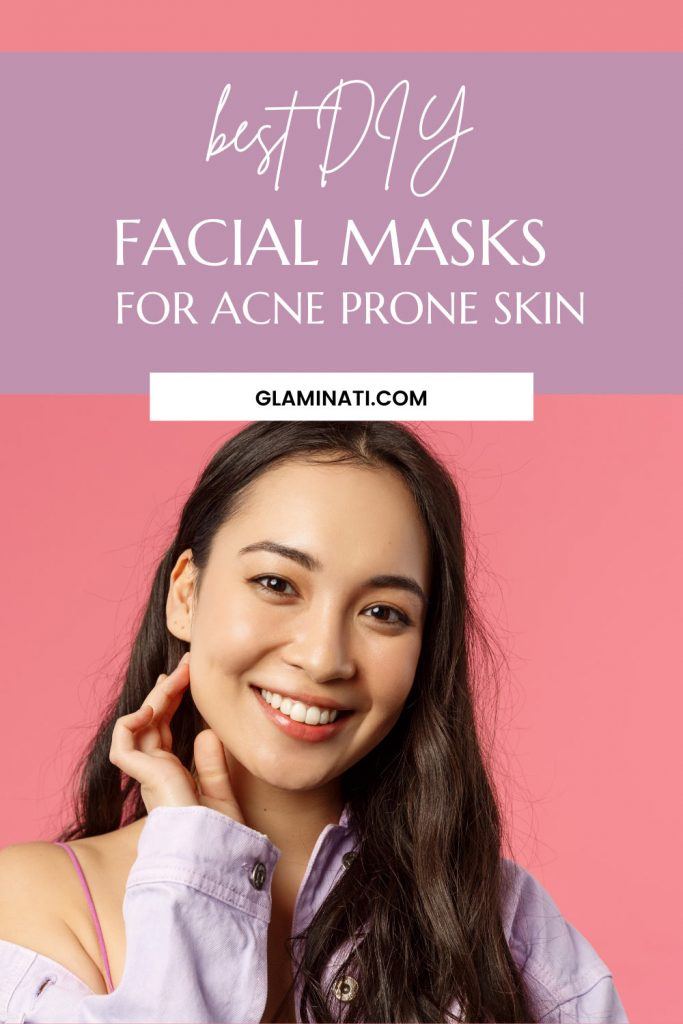 This is one of the best face masks to heal acne that also brightens the skin tone. This fruit is a natural source of salicylic acid that is being found in most of the acne medicine. It requires ¼ cup strawberry and ¼ cup yogurt. Mash the strawberries and mix yogurt with it properly. Apply the paste to your face and let it dry for 15 minutes. Then wash off with lukewarm water.
3. Lemon Juice and Aspirin Mask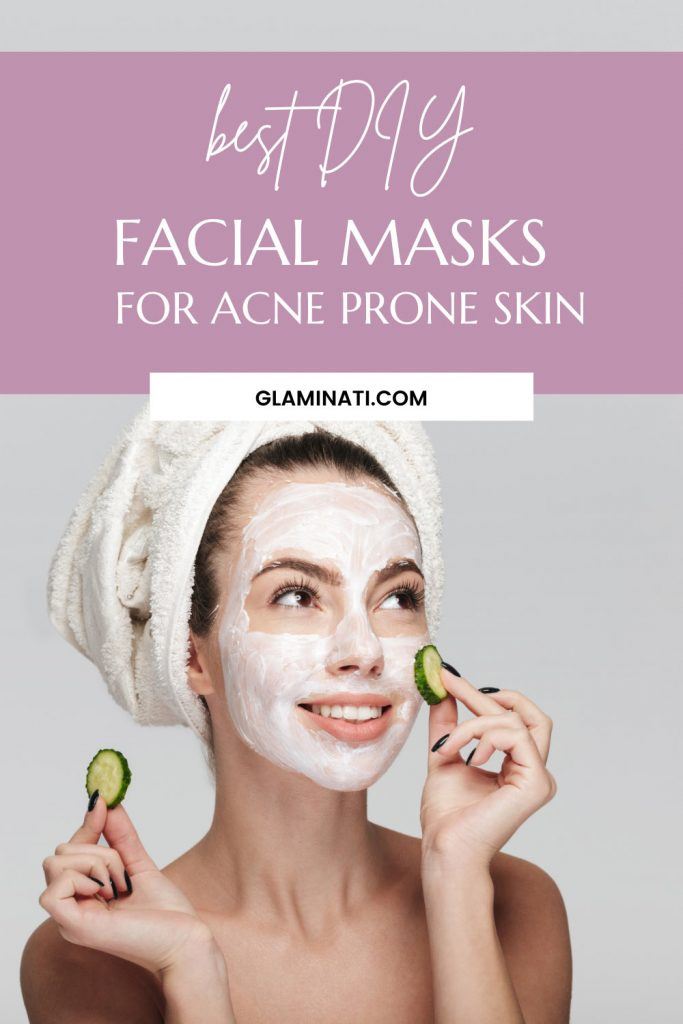 It is the best homemade face mask for those who also wish to whiten their skin. Aspirin works best to treat acne, pimples, and patches on the skin. Take 3-4 aspirin pills and smash them by a rolling cup so that it becomes a powder. Then add lemon juice to that aspirin powder. The powder should be dissolved in the lemon juice to form a rich paste. Apply that powder to your face and wait for 15 minutes. Next, wash it off with lukewarm water. In case you have dry skin, add some honey or any other oil in it to form the mask.
4. Onion and Oatmeal Mask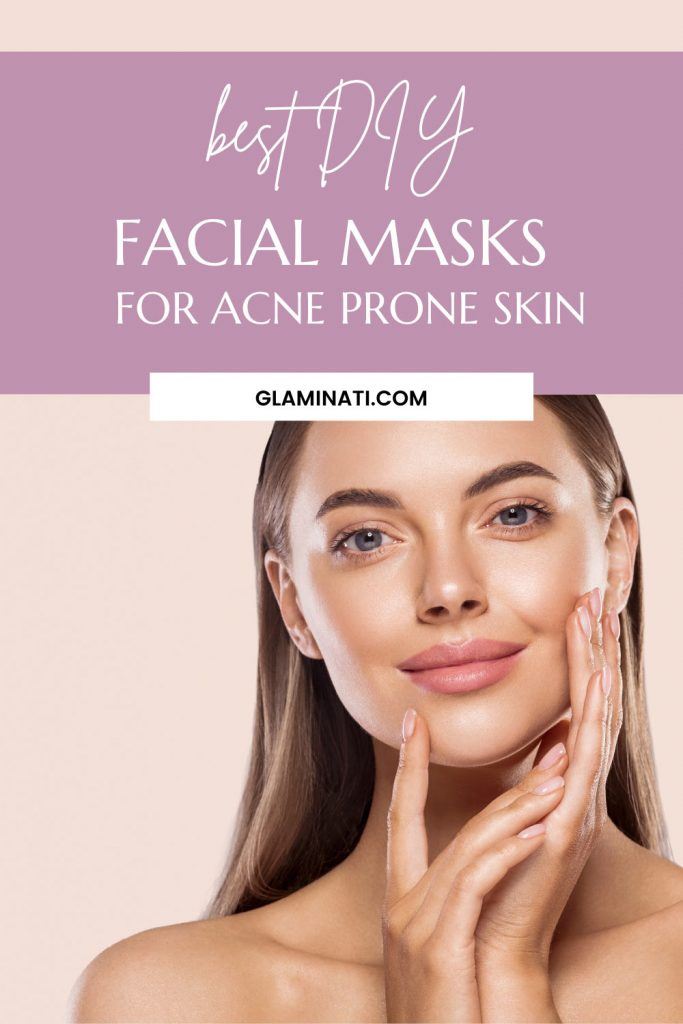 Onion and oatmeal are very powerful DIY facial masks to treat acne. Onion has anti-inflammatory properties while oatmeal can deep clean the pores. Take 1/3 cup oatmeal and pour boiling water in it. Wait for 5 minutes. Next, take a small white onion and make a puree in the processor. Add this pureed onion and ½ tsp honey to oatmeal and blend them well. Apply the paste to your face and leave it for 10 minutes. Next, rinse the face with lukewarm water and follow with moisturizer.
5. Clay Mask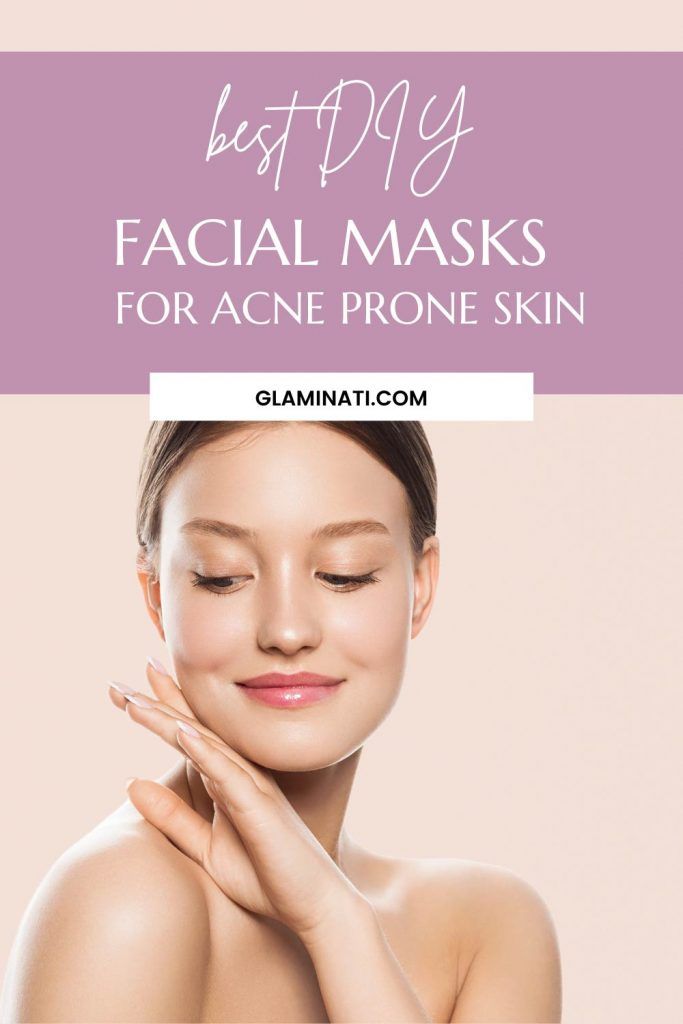 Buy clay at your nearby health food store. The normal green clay also known as the bentonite clay will do the job perfectly. Take a small amount of this clay and mix water or milk with it. Apply the paste to your face. Let it dry for 15-20 minutes and then rinse off. Keep on applying this face mask once or twice a week and you will discover smooth and glowing skin.
6. Turmeric Face Mask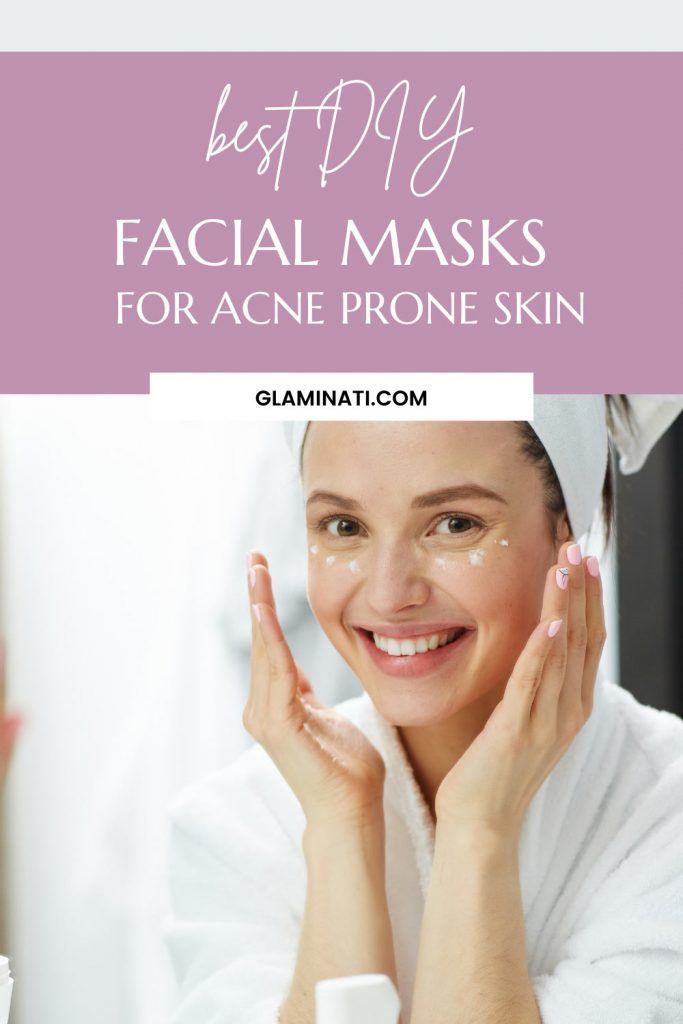 A turmeric face pack works well to treat the acne-prone skin. Take ¼ tsp turmeric powder, 2 tbsp flour, 1 tbsp honey, 1 tbsp yogurt and few drops of lemon juice. Mix turmeric and flour and add lemon juice and honey in it. Slowly mix yogurt to form a creamy paste. Apply the mixture to your face. Let it dry for few minutes and rinse off to discover smooth and soft, glowing skin tone.
7. Strawberry and Brown Sugar Face Mask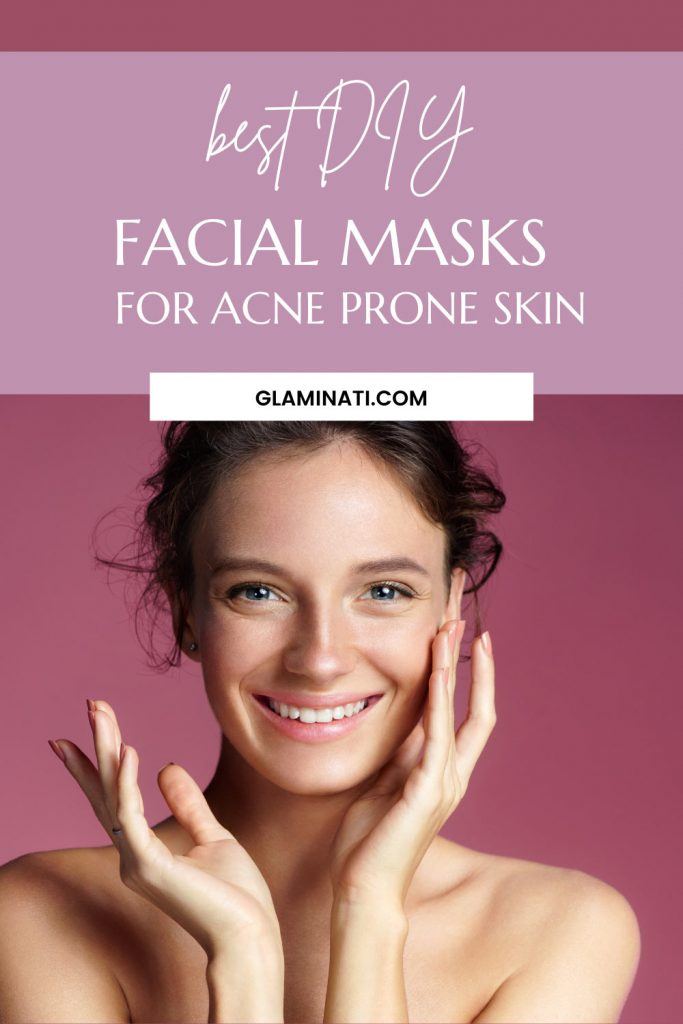 This pack is made using strawberry, honey, brown sugar and lemon juice. Take 3 strawberries and smash them. Add honey, brown sugar and lemon juice in it to form a good paste. Apply the pack all over the face and let it dry for 10 minutes. Strawberry has salicylic acid in it while brown sugar exfoliates the skin and lemon does the job of an astringent. When the pack gets dry on the face, rinse your face with water and apply moisturizer.
8. Lemon Juice and Strawberry Mask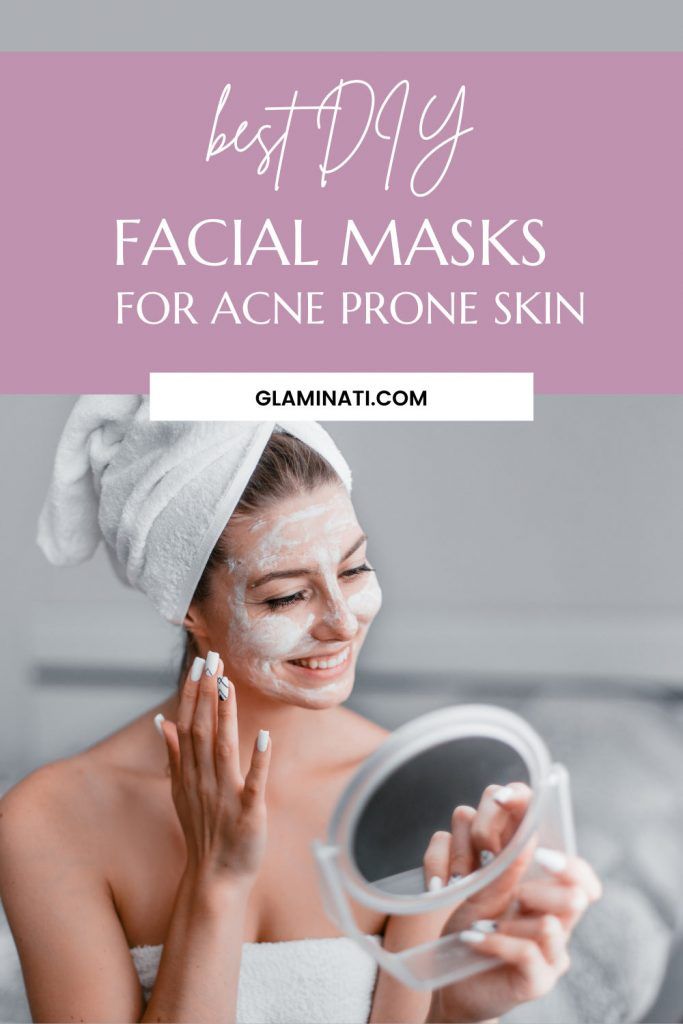 Take 1 tbsp lemon juice, half cup strawberries, 3 tbsp honey, and 1 egg white. Smash the strawberries in a processor and then mix other ingredients with it. Stir well to make a good paste. Apply the face pack to your face and wash it after 15 minutes. This face mask is really helpful for acne prone skin. So, if you start applying it, make sure to continue to get a good result.
9. Oatmeal and Yogurt Face Mask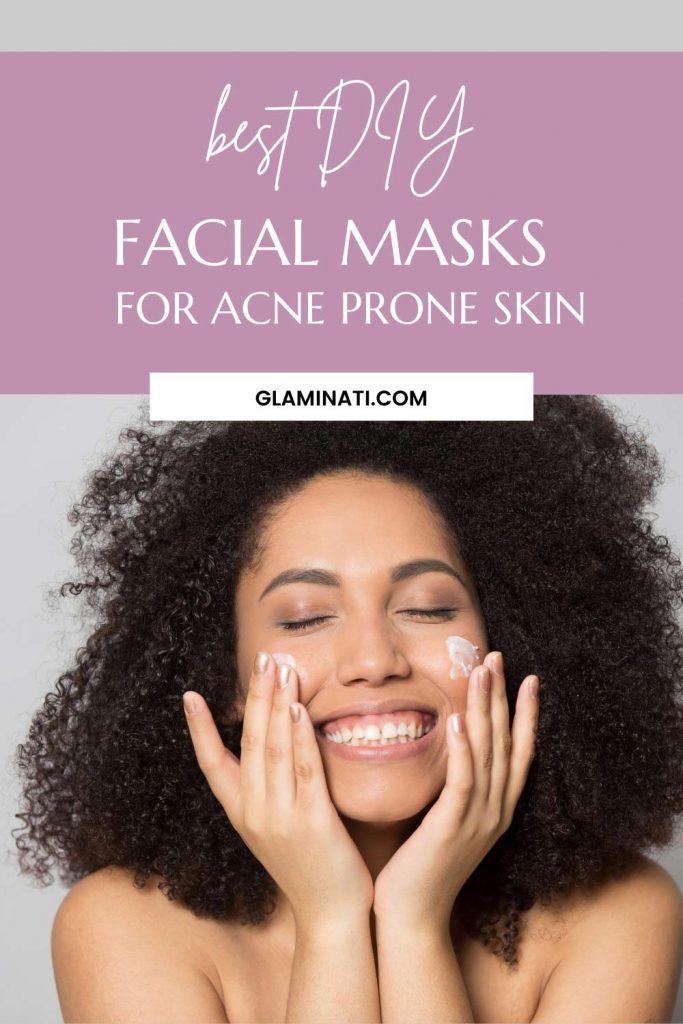 Take 1 tablespoon finely ground oatmeal, 1 tbsp organic yogurt and 1 tbsp honey. Mix them all together and apply that mixture to the face in an outward circular motion. Let the pack dry on the face and then rinse your face with lukewarm water. This is one of the best DIY facial masks for treating acne. But try avoiding the flavored yogurt and use only the organic and plain one to have a quick result.
10. Banana and Avocado Mask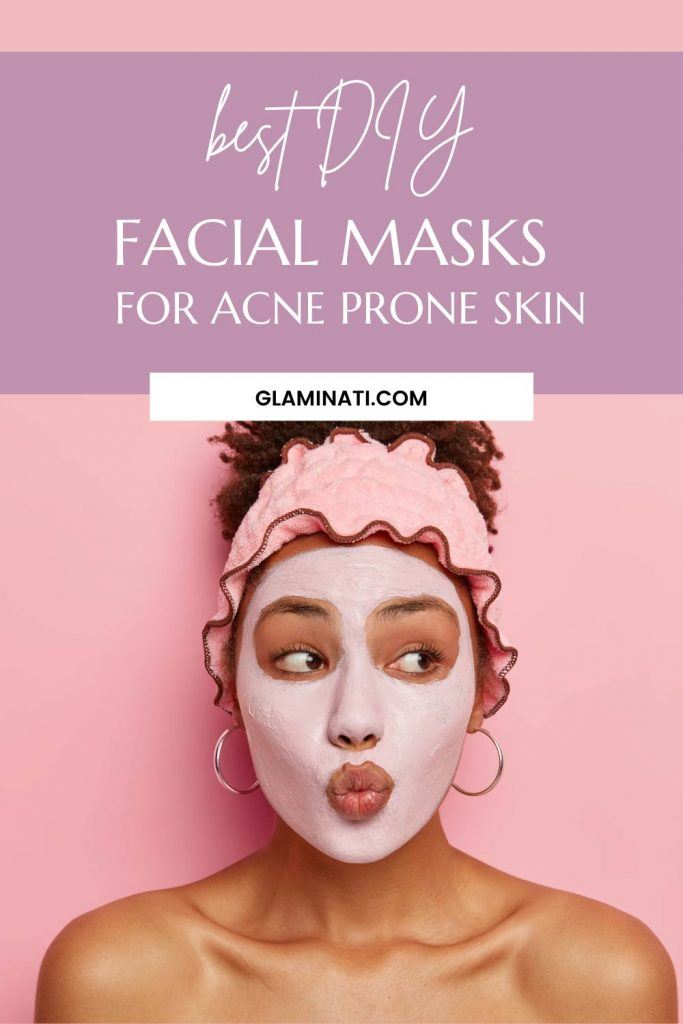 Banana is a very healthy fruit that is not only good for your health but it is good for skin, too. Skin is nourished and moisturized if the ripe banana is applied to it on a regular basis. Take 1/3 avocado, 1/3 banana, and 1 tsp honey, smash avocado and banana in a bowl and add honey to it. Stir the mixture to form a rich paste. Apply the pack to your face and let it dry for 10 minutes. Then rinse your face with normal water. That's it, and you will discover nourished and soft skin.

FAQ: Diy Facial Masks
How do I know if I have acne prone skin?
You probably have acne-prone skin if you have frequent breakouts or ones that never seem to disappear. This means that your pores clog easily, making you more prone to blackheads and pustules than other types of skin. Acne can affect people with dry or oily skin.
What causes acne prone?
Acne is usually caused by these 4 major factors:
Excessive production of oil (sebum).
Oil and dead skin cells clog hair follicles.
Inflammation.
Bacteria.
Does ice help acne?
Ice will not cure a pimple, however, it can reduce redness and swelling, making the pimple less visible. Ice has a numbing effect that can provide temporary pain relief for severely swollen pimples.