DIY body scrub can be more effective than expensive body scrubs you buy in stores. Taking good care of your face is just not enough if you want to maintain your perfect look. Rather you need to take care of the entire body. Skin is the first thing that reveals the signs of aging. The outer layer remains full of dead cells. But if those dead cells are removed on a regular basis by using a body scrub, it gets back the natural look and aging process gets delayed. Those who are not interested in spending much money on a body scrub can make the best DIY body scrub which can do the job.
These homemade body scrubs are really beneficial for the skin as they make the skin soft and smooth. Read here about the 8 best homemade body scrubs.
Rosemary Lavender and salt body scrub
Photo by Lady and the Blog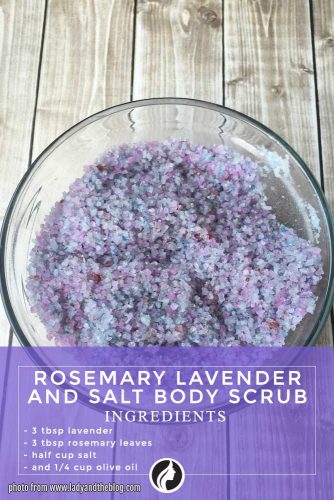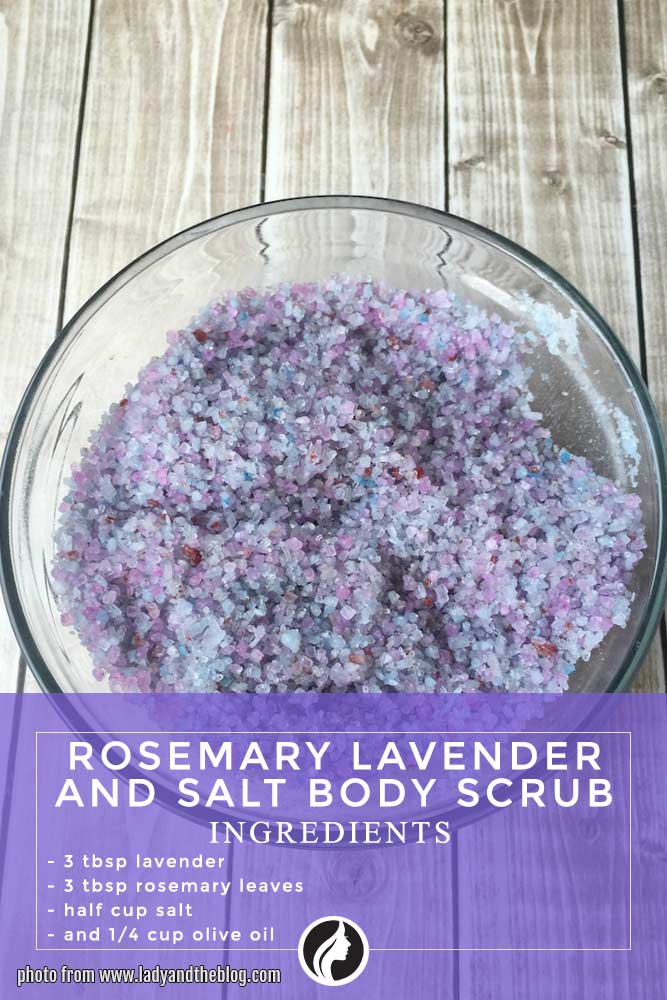 Many women wonder how to lighten skin. Well, the solution is simple: exfoliating. Your skin becomes lighter when you remove dirt and dead skin cells. For example, try Rosemary Lavender and salt body scrub. This is a very relaxing body scrub that will give you smooth and soft skin. The needed ingredients to make this scrub are: 3 tablespoons lavender, 3 tablespoons rosemary leaves, half cup salt and ¼ cup olive oil. Now finely chop the rosemary leaves and grate the lavenders. Next mix all the ingredients all together to form a body scrub. Apply it all over your hands, legs and other body parts. But do not apply it to the face as it is a bit harsh for face skin. Rub gently for few seconds and then wash off. It will present you really smooth skin.
Coffee body scrub
Photo by iliscrub via Instagram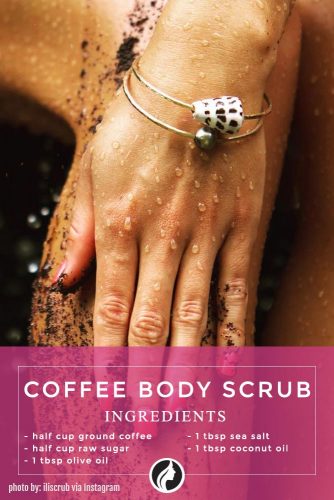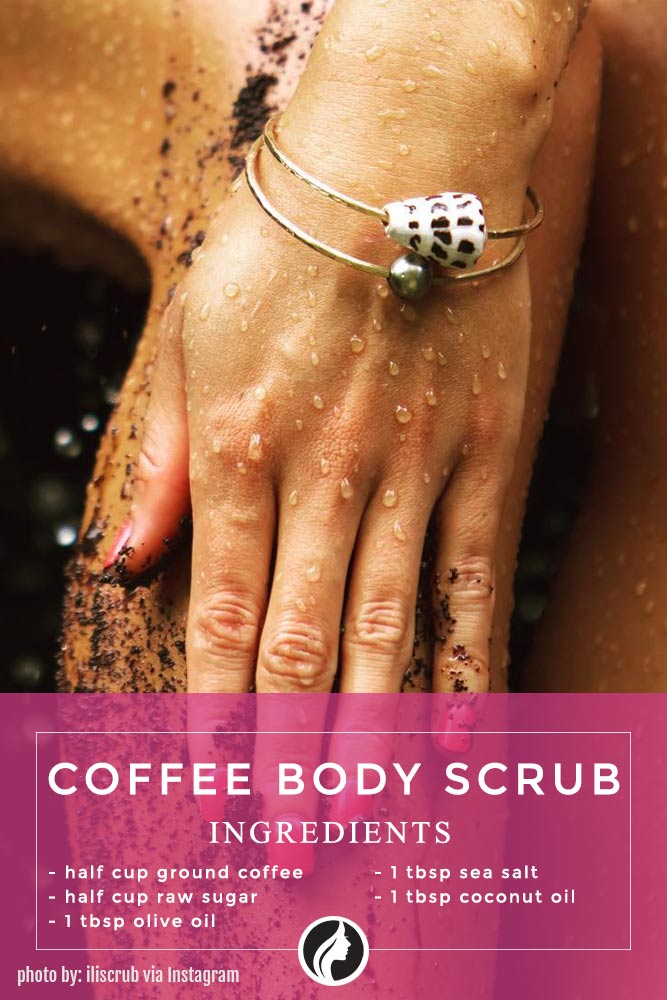 You probably already know how to get rid of dark circles with the help of coffee – add it to a face mask. But do you know that you can use it to scrub your body, as well? Coffee body scrub is one of the best DIY body scrub that can reduce the appearances of cellulite through plumping up the skin along with exfoliating it. Take half cup ground coffee, half cup raw sugar, 1 tbsp olive oil, 1 tbsp sea salt and 1 tbsp coconut oil. Mix ground coffee with raw sugar and then add coconut oil, olive oil and sea salt in it. The scrub is ready. Apply it all over the body and then wash off to discover smooth and glowing skin.
Vanilla and sugar body scrub
Photo by gypsystoned_ via Instagram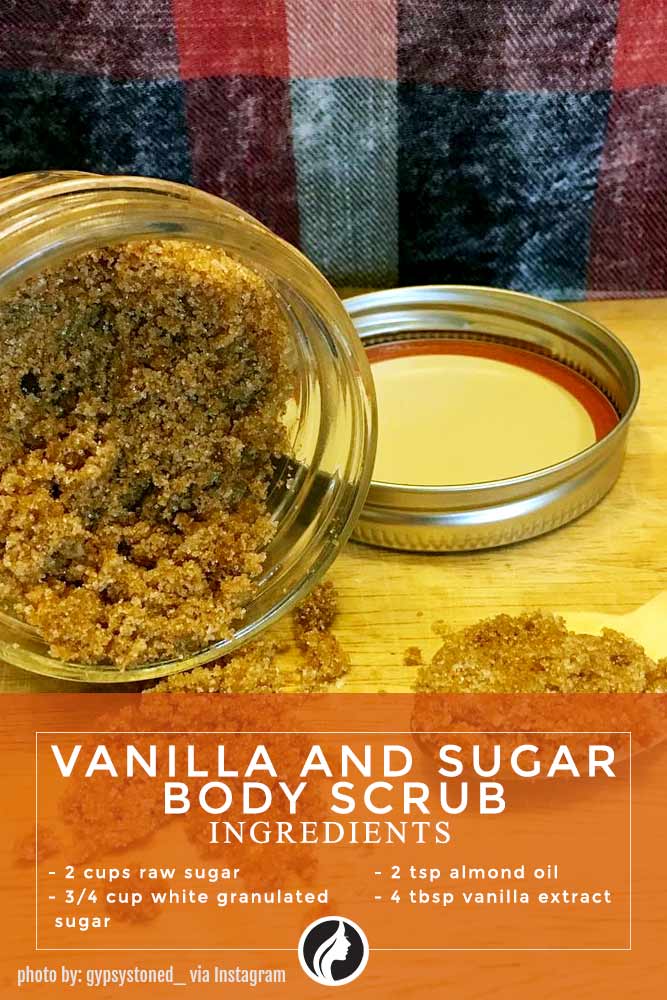 This slightly scented natural body scrub DIY is perfect for all those who are very sensitive to the strong smell of scrubs. To make this scrub, all you need to have is 2 cups raw sugar, ¾ cup white granulated sugar, 2 tsp almond oil and 4 tbsp vanilla extract. Now mix all these ingredients together and apply it all over your body. Scrub gently and the dead cells will be out of the skin.
Peppermint and sugar scrub
Photo by The Idea Room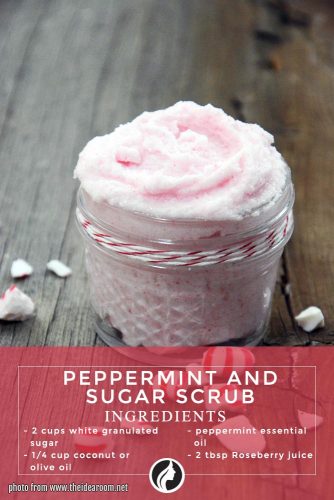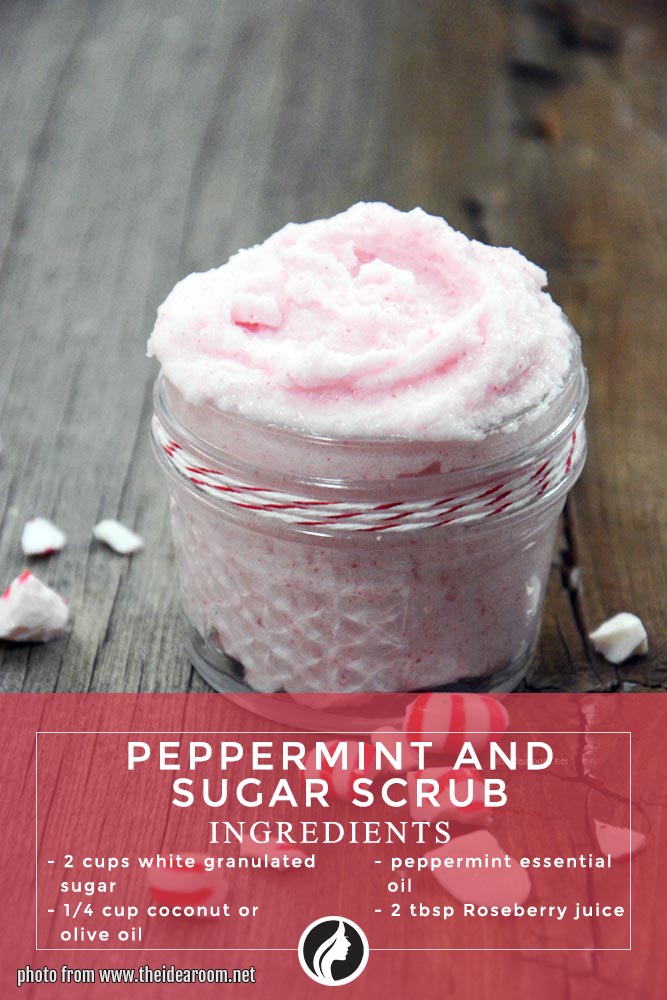 Your skin will be refreshed and revitalized by this DIY body scrub. The scrub is quite easy to prepare as all the ingredients are available in your kitchen. Take 2 cups white granulated sugar, ¼ cup coconut or olive oil, peppermint essential oil and 2 tbsp Roseberry juice (option, if you want color, use Roseberry juice for that). Now mix all the ingredients and apply it to the skin. Rub gently to remove the dead cells. Then wash the body with lukewarm water. You will soon discover smooth and soft skin.
Oatmeal body scrub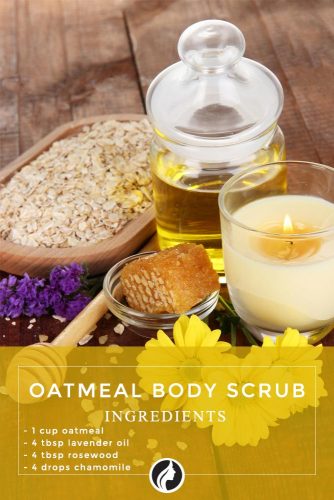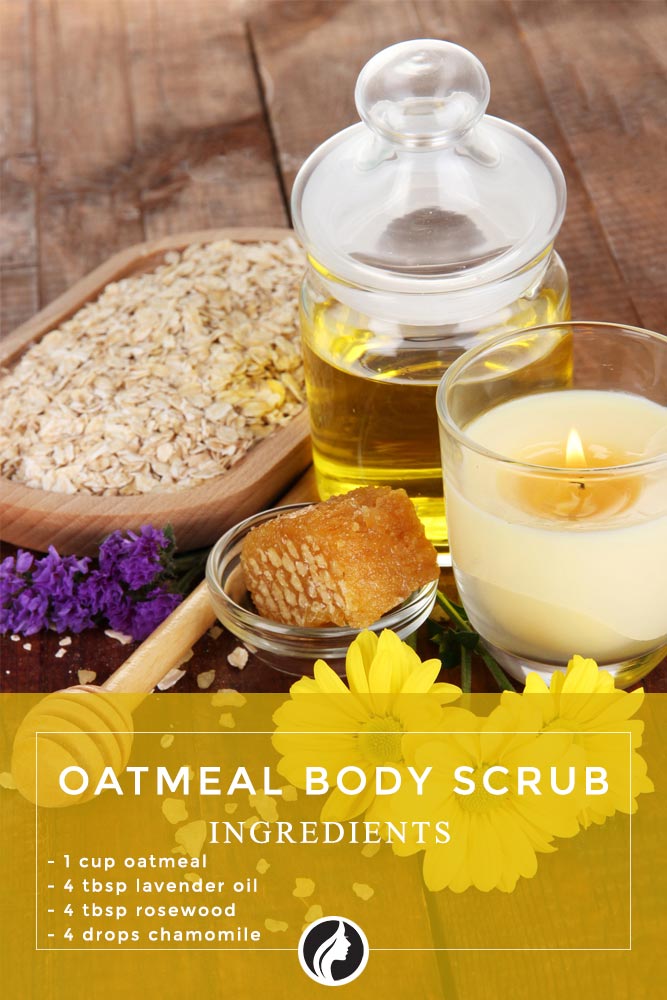 You need to have 1 cup oatmeal, 4 tbsp lavender oil, 4 tbsp rosewood and 4 drops chamomile. Finely ground the oatmeal, then mix all other ingredients in it. Stir well to form a good paste. Apply the pack to whole body to get beautiful and younger looking skin. This body scrub is very helpful and can be stored in the fridge for more than 6 months. So, prepare once and keep on applying once a week. You will definitely see a huge change in the skin.
Daniela Ferri's body scrub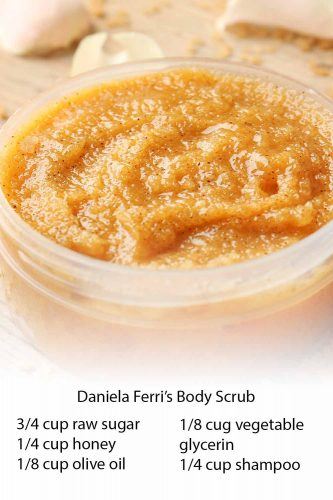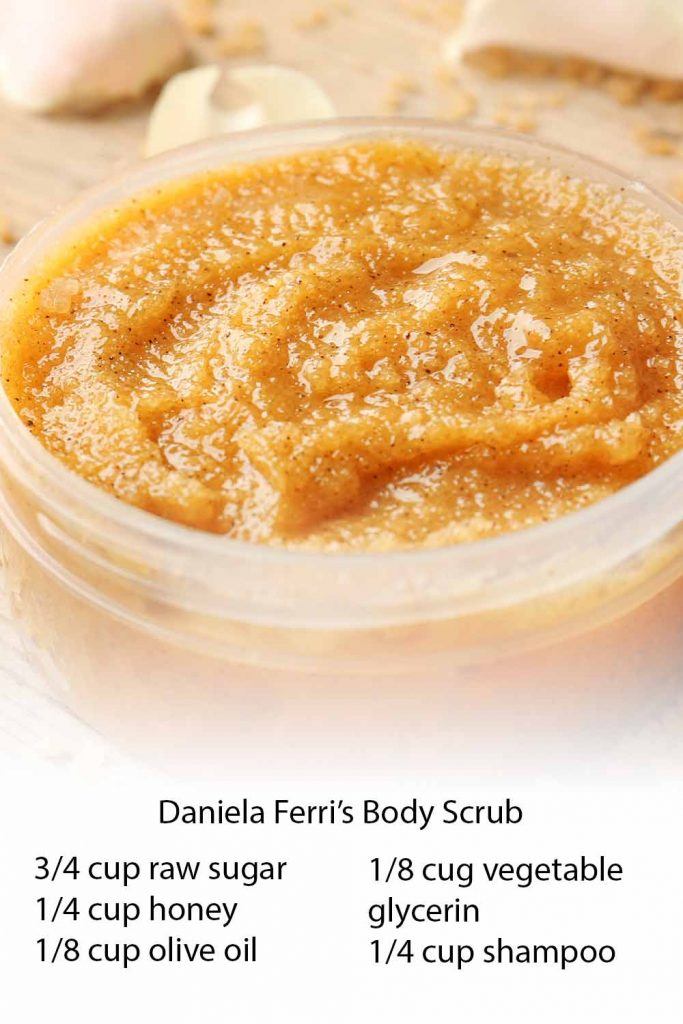 This is another best DIY body scrub that provides huge benefits to the skin. Licensed acne specialist Daniela Ferri has introduced this scrub that can help you get natural and lovely skin. Here are the required ingredients to make this body scrub: ¾ cup raw sugar, ¼ cup honey, 1/8 cup olive oil, 1/8 cup vegetable glycerin and ¼ cup shampoo. Now, mix all these ingredients in a bowl and apply to the skin after washing your body with body wash. Scrub the rough areas like elbow and knee properly. Rinse off with cold water and then apply moisturizer.
Easy salt body scrub recipe
Photo by gypsystoned_ via Instagram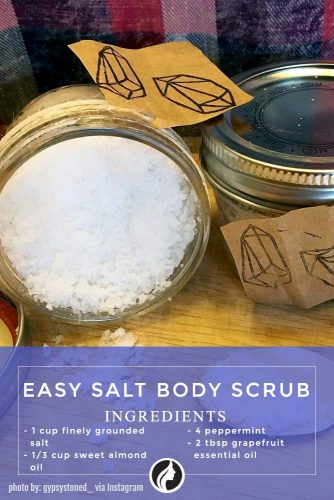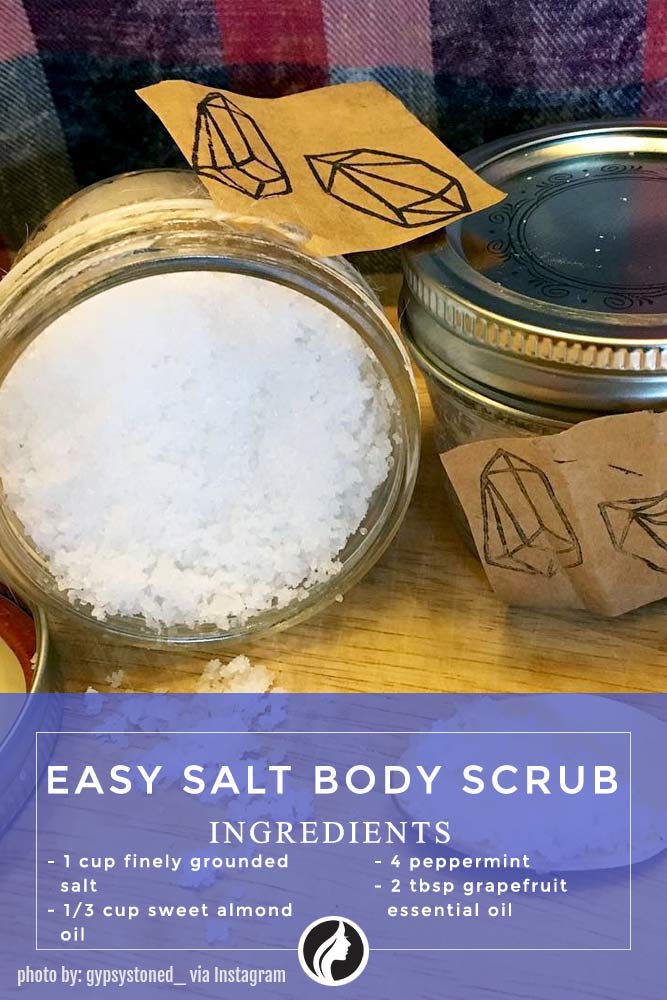 This scrub is very effective and you can discover refreshing and invigorating skin after applying it. Take 1 cup finely grounded salt, 1/3 cup sweet almond oil or coconut oil, 4 peppermint and 2 tbsp grapefruit essential oil. Mix all these ingredients in a bowl to form a paste like moist sand. Now apply it to whole body and rub gently. Continue for few seconds and then wash off. But do not use this scrub after shaving as it will sting. Rather apply this pack, wash off and then go for shaving because oil on the skin will make the shaving process smoother.
Sunless tanner body scrub
Photo by Larissa Another Day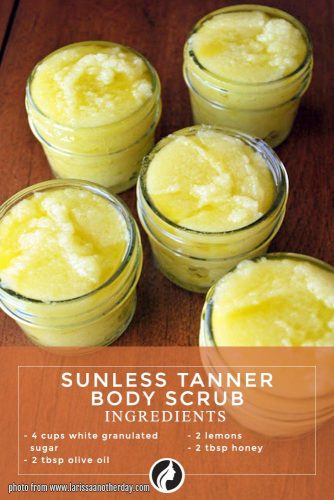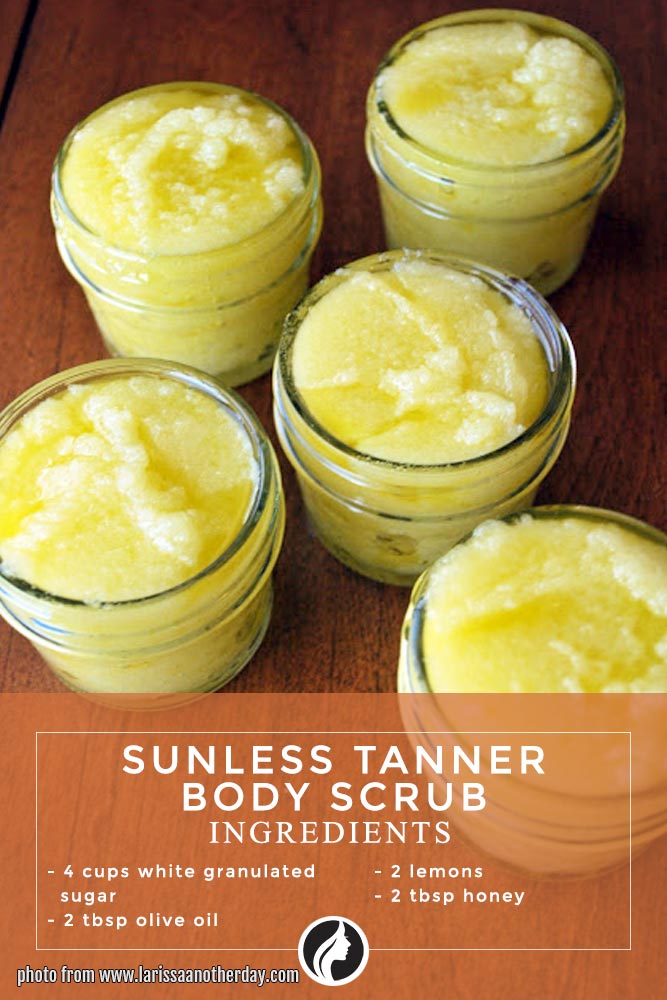 This sunless tanner body scrub is made with lemon so it can exfoliate the skin along with removing the orange patches from the skin that are caused by damaging sun rays. Lemon contains citric acid that can do the job of bleaching perfectly. It requires 4 cups white granulated sugar, 2 tbsp olive oil, 2 lemons and 2 tbsp honey. Mix all of them in a bowl and then apply it to whole body. Rub gently, and do not be too harsh as it can damage the skin. Wash with water and then follow with a good moisturizer.
So, here are the Body scrub DIY for you, make and use them to get wonderful and soft skin.
FAQ: Diy Body Scrub
Is sugar or salt better for body scrub?
Sugar granules are rounder than salt granules and therefore less abrasive, which makes sugar scrub ideal for the face and sensitive skin areas. What is more, sugar quickly dissolves in water, and this is beneficial for anyone looking for a milder exfoliating agent.
Can Body Scrub lighten skin?
Whitening is not a common reason to use scrubs or chemicals. However, the truth is that it can brighten the skin, and there are many evidences and reasons for it.
Does Body Scrub remove dark spots?
Exfoliators remove dead skin cells from the skin surface, and you may be wondering if it also removes dark spots? Unfortunately, they don't disappear completely, although exfoliating helps reduce their appearance.
Was this article helpful?