By:

Glaminati Media

| Updated:

06/16/2017
List of the Best Easy Tips for Your Face to Maintain Clear and Healthy Skin
Are you afraid that your skin is ageing too quickly? Or you are scared of the lines and wrinkles developing on your forehead? Or simply of the acne and pimples which have taken over your face? Try out these simple natural tips which act as great remedies for you to have a clear healthy skin.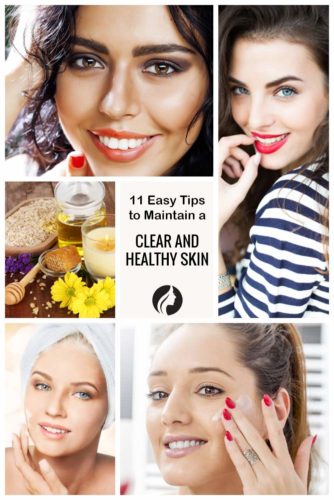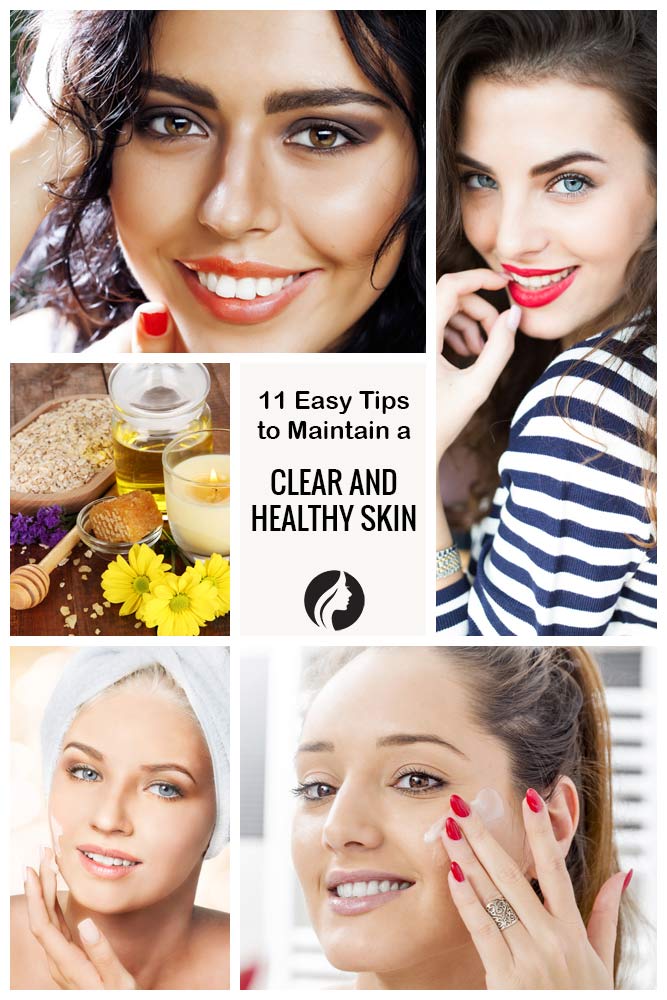 1. Keep Your Face Clean
Our skin care tips are quite simple. You should wash your face regularly with cold water to get healthier skin. This is absolutely necessary to prevent clogging of pores in the skin and thus avoid blackheads. Applying a hydrating moisturizer right after your bath is recommended, as the skin is porous and vulnerable to dust particles. It also has a better absorbing power, and your skin remains adequately hydrated. Also remember to pat dry your skin as the skin on your face is very delicate.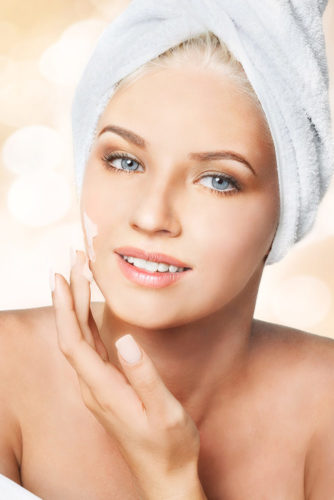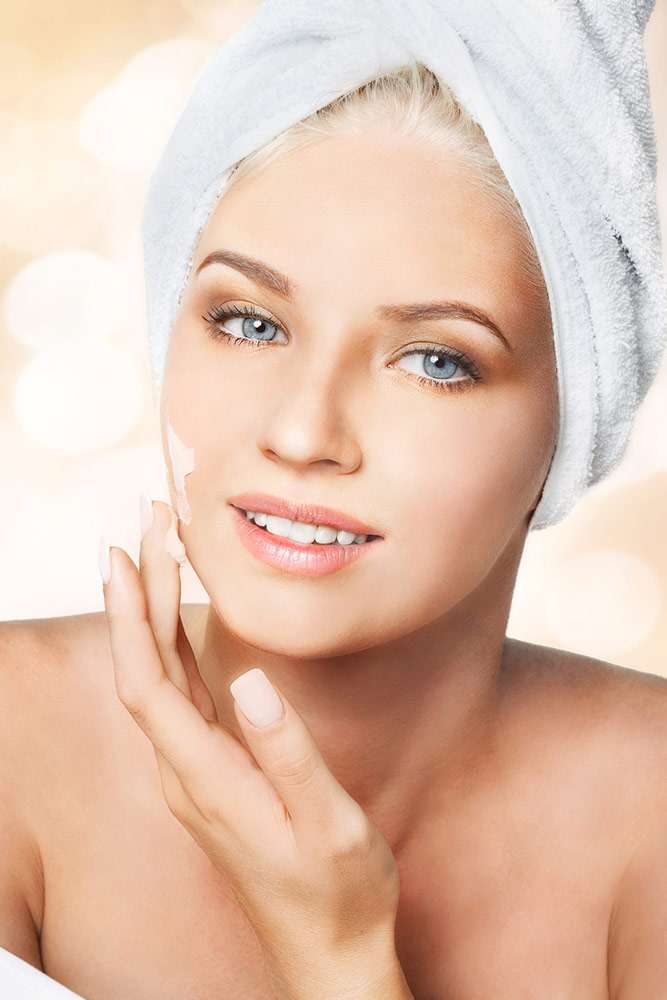 2. Drinking Lots of Water
Drinking ample amount of water gives your skin a healthier and radiant appearance – it is one of the most important skin care tips. Water is an essential component for the internal body parts to function properly – as in food absorption, blood circulation, etc. Being an organ, the skin  also needs adequate amount of water. Lack of water makes the skin dry and flaky. As a result, the skin becomes less resilient and more prone to developing wrinkles.
Drinking 8-10 glasses of water a day will help you stay hydrated and help the body flush out toxins. It is essential for that glowing healthy skin as well as for acne and pimples treatment. Don't except changes overnight, but a couple of weeks will be enough to start seeing visible results.
3. Get Enough Sleep
The easiest way to take proper care of your skin is to have a good night's rest. Sleeping regularly at the same pattern for 7-8 hours daily is a must for your skin to get enough time to repair and regenerate and prevent under-eye dark spots and wrinkles. So, sleep everyday for at least 7-8 hours and get up in the next morning with healthy and fresh skin.
4. Moisturize at Night
Throughout the day our skin is exposed to a lot of environmental hazards, so it is absolutely necessary that you take care of it at night, as well. Be generous when applying sunscreen. Apply a quality moisturizer that will not irritate the skin. A good option is an organic moisturizer which does not contain any harsh additives or chemicals. A moisturizer helps in removing debris and dead skin cells from the skin surface keeping your skin hydrated and gives you healthy skin.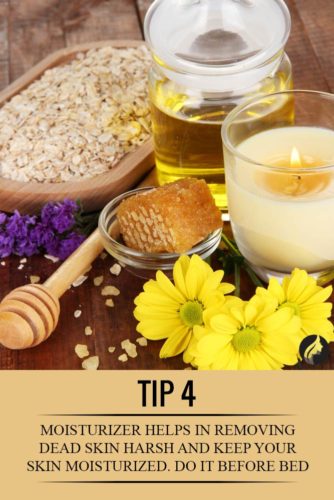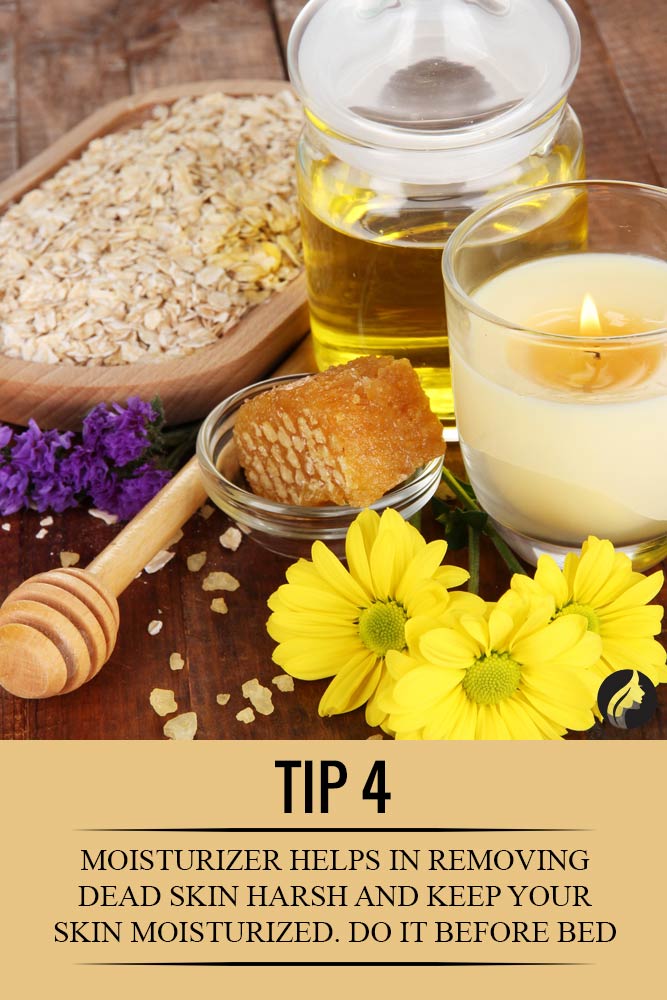 5. Apply a Sunscreen
Applying sunscreen is the easiest way to protect your skin from the harmful rays of the sun. The sun emits UV rays which can damage your skin a lot in course of time. Apply a generous amount of sunscreen at least 20-30 minutes before venturing outdoors to the areas which will be exposed to the sun. If you tend to perspire heavily or stay out for a long time outside, you need to apply some sunscreen every 3-4 hours in order to protect your skin adequately. Ensure that you apply sunscreen before you put on makeup.