Make Your Skin Glow With This Useful Skin Care Tips
This is a very natural phenomenon that most people are attracted to girls or women gifted with a clear, clean and glowing skin. Smooth and glowing skin is a sign of good health. But unfortunately not all are gifted with good skin and they are required to maintain a strict routine in order to have that. But if you are short of time or do not have the patience for that, then here are some useful skin care tips for you. By following them, you can easily have a healthy glowing skin in a natural way.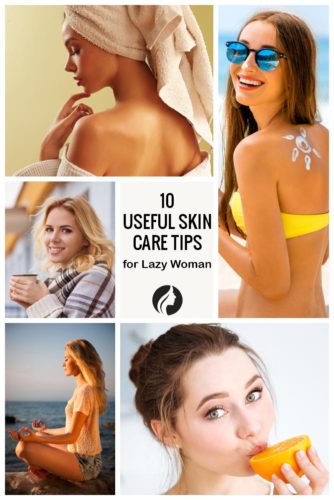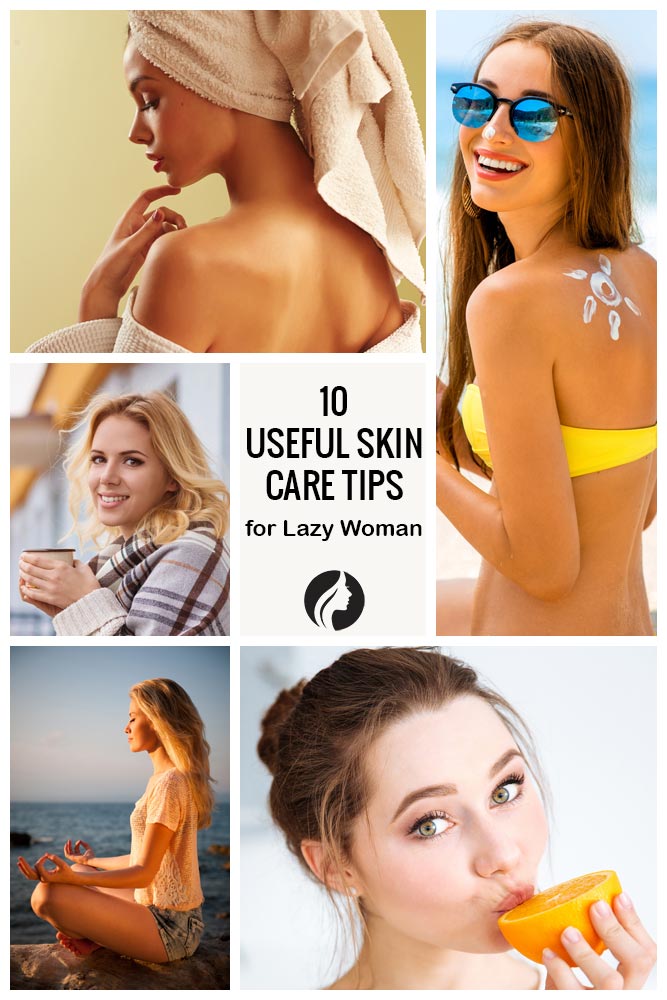 1. Clean the Skin
Are you looking for the easiest skin care tips? Wash your face every day with a good face wash and this step is a must after you return home from office. Also, it is a must to remove the makeup or any kind of skin care products that you had applied while going out. Washing face once a day is needed to get rid of all the dirt that keeps on accumulating all through the day. Use a good cleanser for that. This step is really needed even though you are too busy or lazy.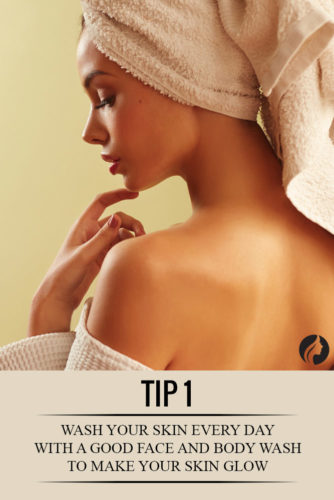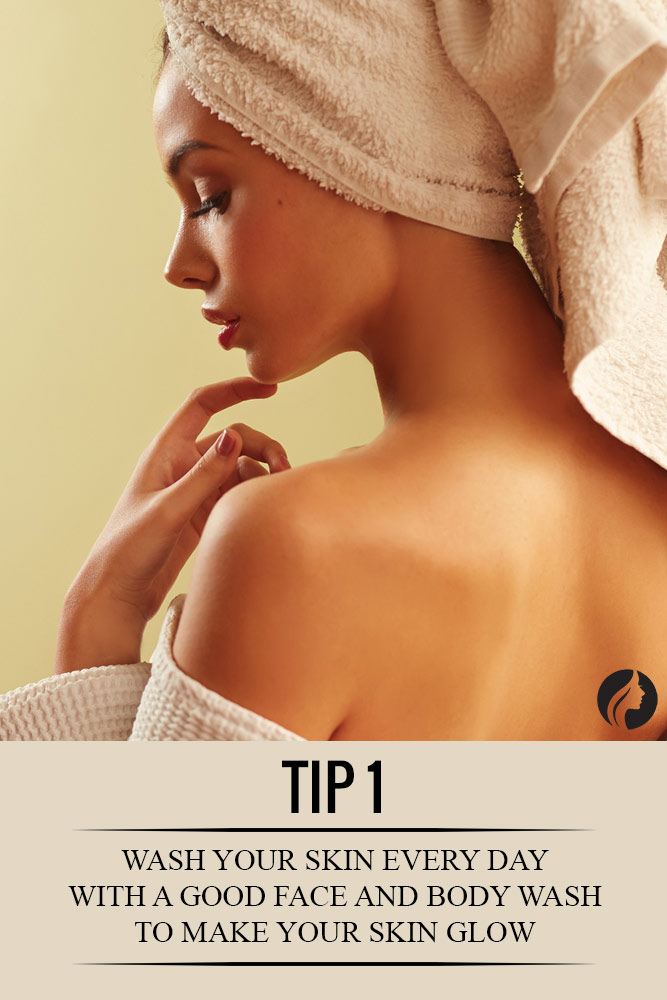 2. Drink Plenty of Water
You must have heard similar skin care tips from many people. Yes, this is the first and foremost step to own a healthy and glowing skin. Huge amount of water helps you to maintain a clean and clear skin by flushing out the toxins. Drinking water will not require you to waste your energy, just increase the amount you drink and it will help you a lot. Also try drinking other kind of fruit juices, as well to keep your body hydrated all the time.
3. Eat Lots of Vegetables
Add huge amount of veggies in your diet. Vegetables like lettuce, carrot, cabbage, cucumber, asparagus, etc. provide great amount of nutrition in body and help to keep the body stay hydrated. To add some taste, you can mix small amount of olive oil and lemon juice in the vegetables. So, start having as much veggies as you can and you will definitely see the results soon.
4. Sip Some Tea
Keeping the full body hydrated all over the day is much needed to own a glowing skin. Try to have some warm liquids such as herbal tea. It would be better if some ginger and lemon is added to make it spicy. Spicy tea can make you wake up in the afternoon and thus promotes a better digestion which is really needed for a healthy and glowing skin.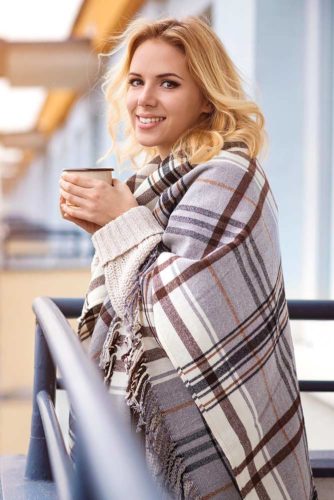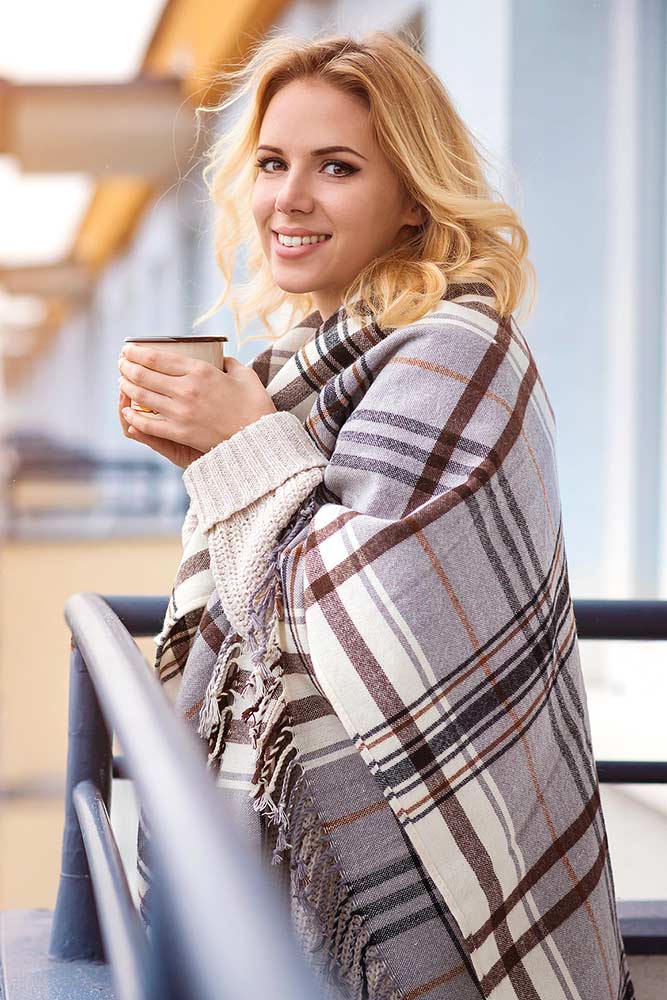 5. Have Enough Sleep
You can spend much money on the best under eye concealer, or you can just get enough sleep every night. The importance of sleep is known to all. It helps removing dark circles beneath eyes and helps the skin cells to function at their best. Also, quality sleep has to do a lot with helping you to stay at shape. You should not have caffeine to have sound sleep.
6. Use Sunscreen
Our skin is exposed to various harmful rays when we step out of home, and it completely damages the skin. But this is not possible to stay at home all day long so that UV rays will not affect the skin. This is why you are suggested to put sunscreen every day to stay protected. Also, wear sunglasses for better protection. Again, this step can be skipped by choosing a moisturizer that contains SPF. So, try picking up a moisturizer that has SPF in it, in case you are too lazy.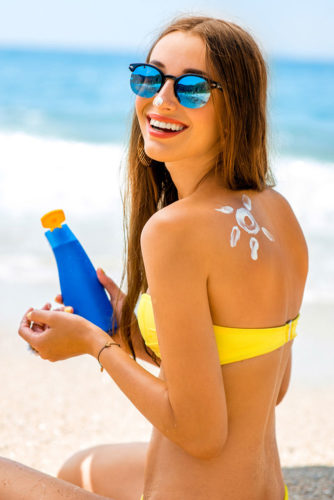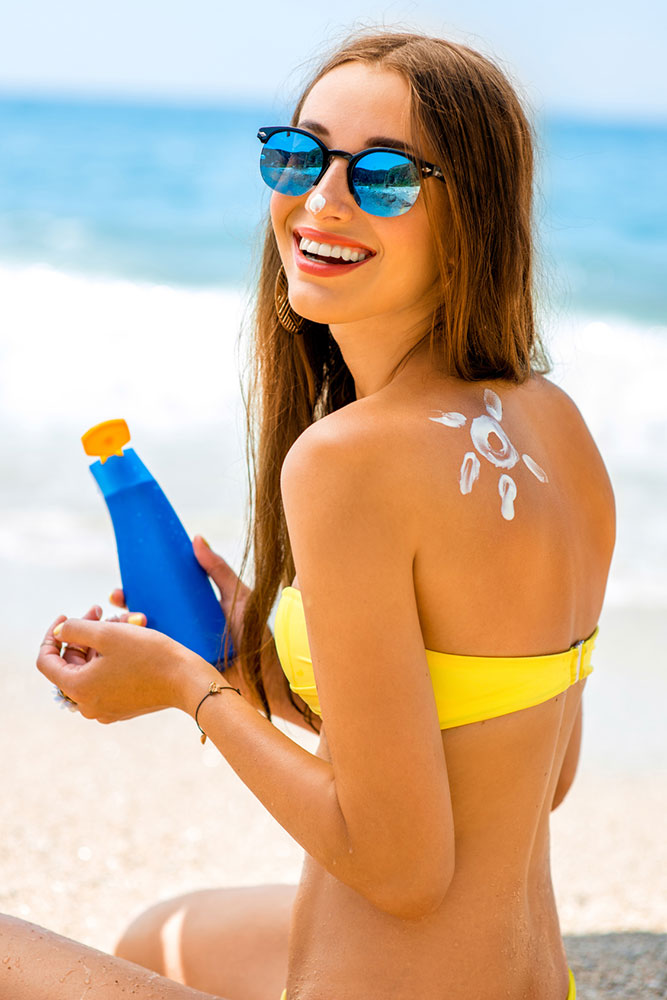 7. Moisturize the Skin
Moisturizing the skin is very important regardless the skin type. You might have a sensitive skin or oily skin but various factors such as free radicals from environment, heat or indoor coolers deplete the moisture from face and thus leave you with a dry skin. So, all are advised to use a moisturizer. For better result look for one that has multi properties which can nourish, moisturize and has anti aging properties so that you do not have to use separate products for all those mentioned reasons.
8. Treat Your Skin
Treat the skin with anti aging products if you have crossed thirty. I am not saying you to buy an expensive product rather just look out for a good cream and that will be enough. Our eye area is prone to get fine lines with age and because of sleeping on the sides. So, treat the skin as early as possible so that you do not have to work hard later on.
9. Meditation
High level of stress both emotional and mental is a great reason that damages the skin. Stress can suck out all the juice from skin thus leaves it dehydrated. But meditation and deep breathing is very helpful to reduce stress as they work as great stress buster. So, you need to follow this step to make your skin condition better even though you are too lazy.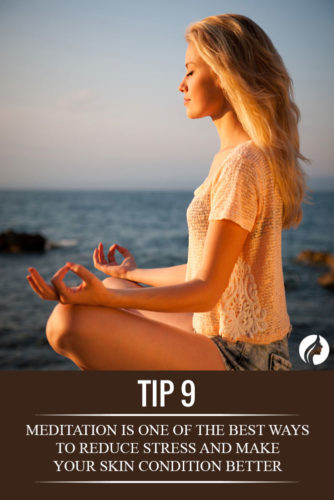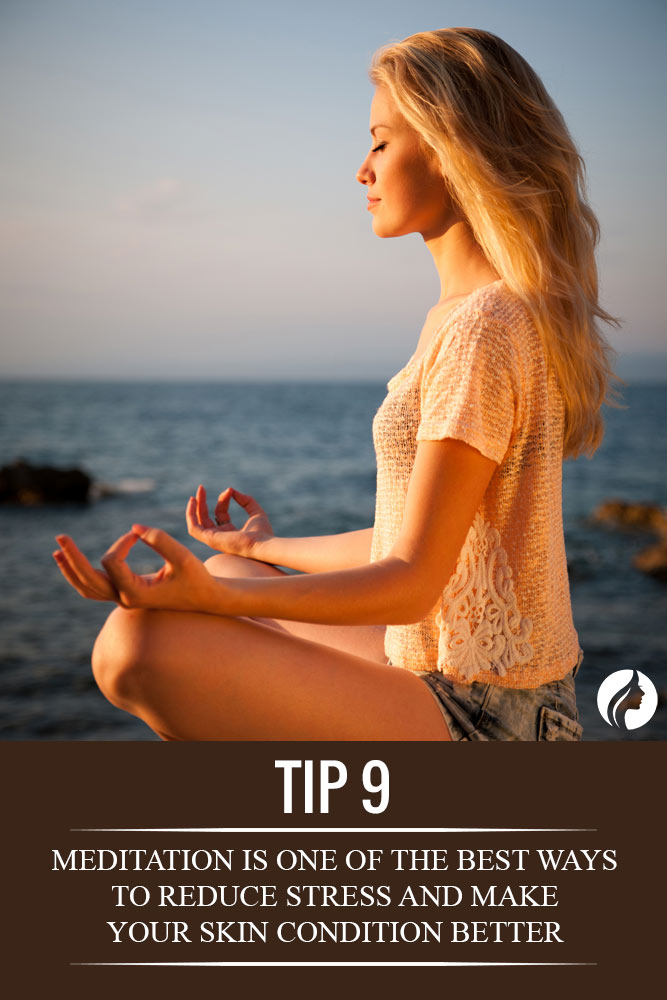 10. Exfoliate
If you are an extra lazy girl, this step might be a solution for you. But exfoliation is a vital part of the skin care tips and you need to follow it no matter how lazy you are. Of course, you are not advised to scrub your face every day rather you can do it twice a week and you are good to go. Exfoliation removes the dead cells and thus presenting you with a smooth skin. Try exfoliating the skin on Sunday so that you should not rush.
Also you can pick up a cleanser that does both jobs such as scrubbing and cleansing.
So, the 10 useful skin care tips are listed here, just follow them on a regular basis and you will definitely be appreciated by all for having good skin. The above mentioned tips will not waste any of your energy hence you can follow them with ease.
Was this article helpful?