By:

Glaminati Media

| Updated:

06/27/2017
Simple and Effective Natural Face Masks
Everyone wants their skin to be flawless, but let's get real. Who has time for weekly facial appointments? Or the money to spend every week at an expensive salon? Sure, it's nice to pamper yourself every now and then, but weekly facials are just not realistic in today's fast-paced lifestyle. Unless you need an extensive professional spa treatment (and its okay to pamper yourself once in a while), you can save yourself a ton of money and use ordinary household items. Or simply pick up a few natural ingredients at the grocery store. You can easily make a natural face mask at home.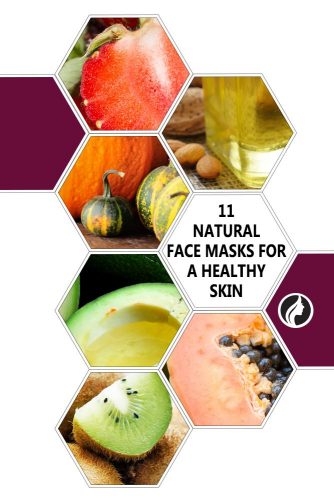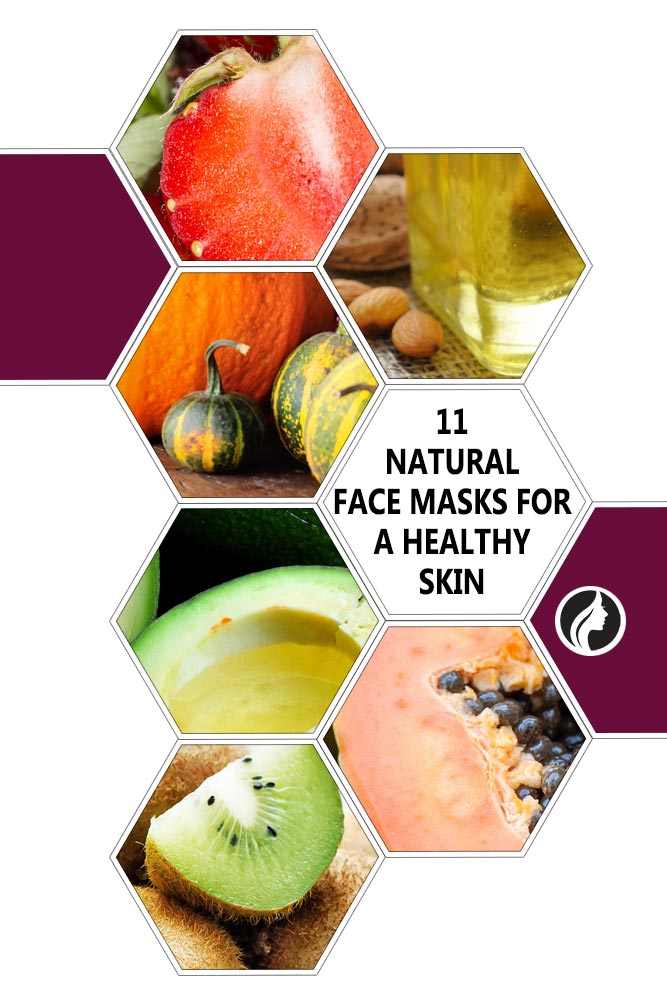 Homemade face masks are efficient at saving you both time and money, and they are simple to make as well. They are a great way to take care of your skin naturally. Here are a few of our favorite recipes for natural face masks. They are simple and only take moments to prepare. We are going to give you a variety of our favorite homemade face mask recipes, all for different skin types. There are some to help with any skin issues you might have including dry skin, fine lines, acne and dark spots.
To be able to wear natural makeup, your face should be flawless. So, let's get started! But first, here's a quick hint: For best results, please wash your face thoroughly before you apply any of the following facial treatments. Also, make sure you are not allergic to any of the ingredients of these natural face masks before you apply them to your face. You want to improve your skin, not make it worse. If you are not sure if you are allergic to any of the ingredients, test a small area on your skin, perhaps the back of your hand first, before applying the mask to your face.
Papaya Face Mask for Glowing Skin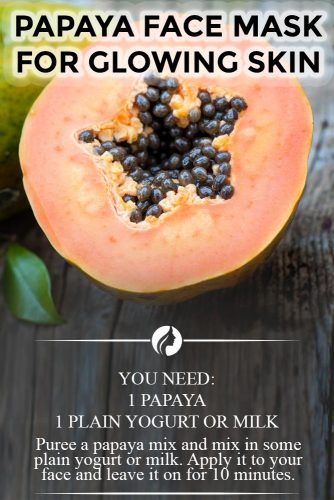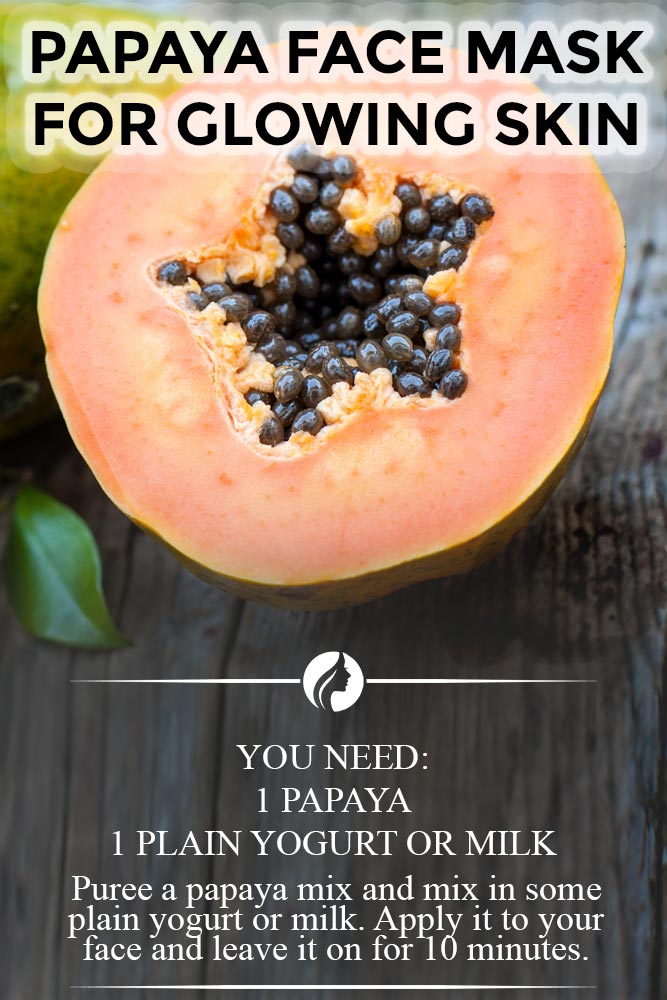 If you suffer from dry and dull skin, papaya can do wonders for you. This homemade face mask is very simple to make. Simply puree a papaya mix and mix in some plain yogurt or milk. Apply it to your face and leave it on for ten minutes, no longer. Simply rinse off.
Banana Mask for Soothing Dry Skin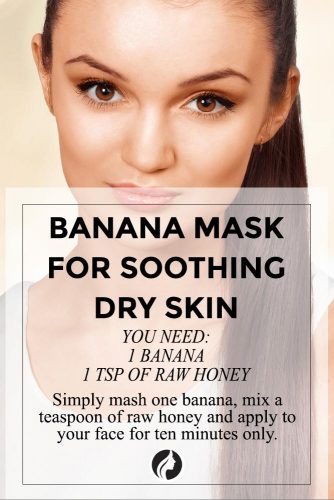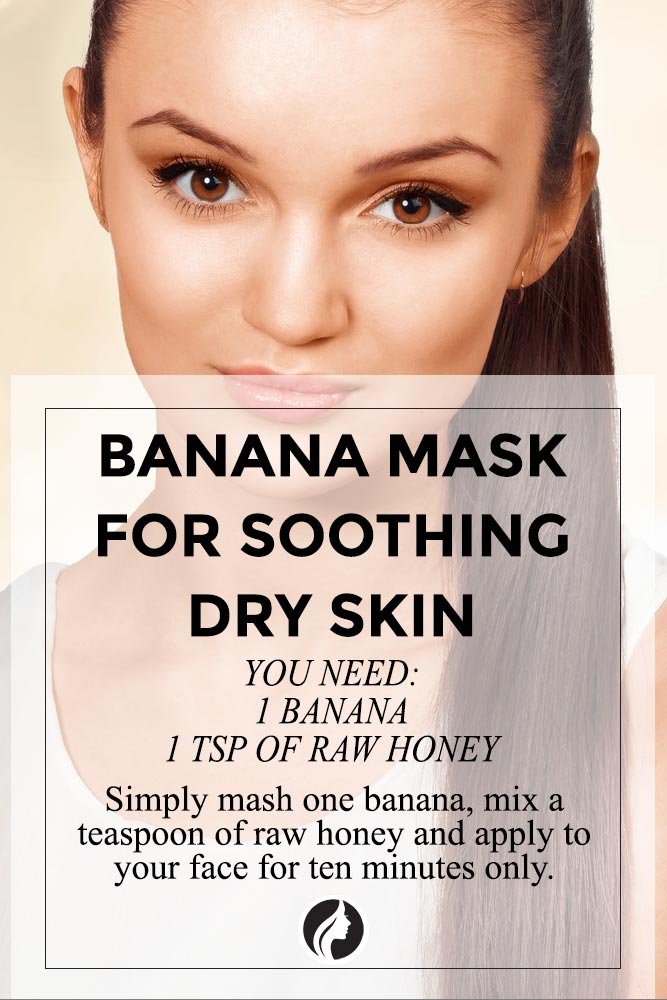 Bananas are a great source for skin nourishment and moisturizer, especially combined with raw natural honey. Banana face masks are one of the easiest face masks to make. Simply mash one banana, mix a teaspoon of raw honey, natural or organic, and apply to your face for ten minutes only. Rinse off and your skin will feel soft and supple.