Simple and Effective Natural Face Masks
Everyone wants their skin to be flawless, but let's get real. Who has time for weekly facial appointments? Or the money to spend every week at an expensive salon? Sure, it's nice to pamper yourself every now and then, but weekly facials are just not realistic in today's fast-paced lifestyle. Unless you need an extensive professional spa treatment (and its okay to pamper yourself once in a while), you can save yourself a ton of money and use ordinary household items. Or simply pick up a few natural ingredients at the grocery store. You can easily make a natural face mask at home.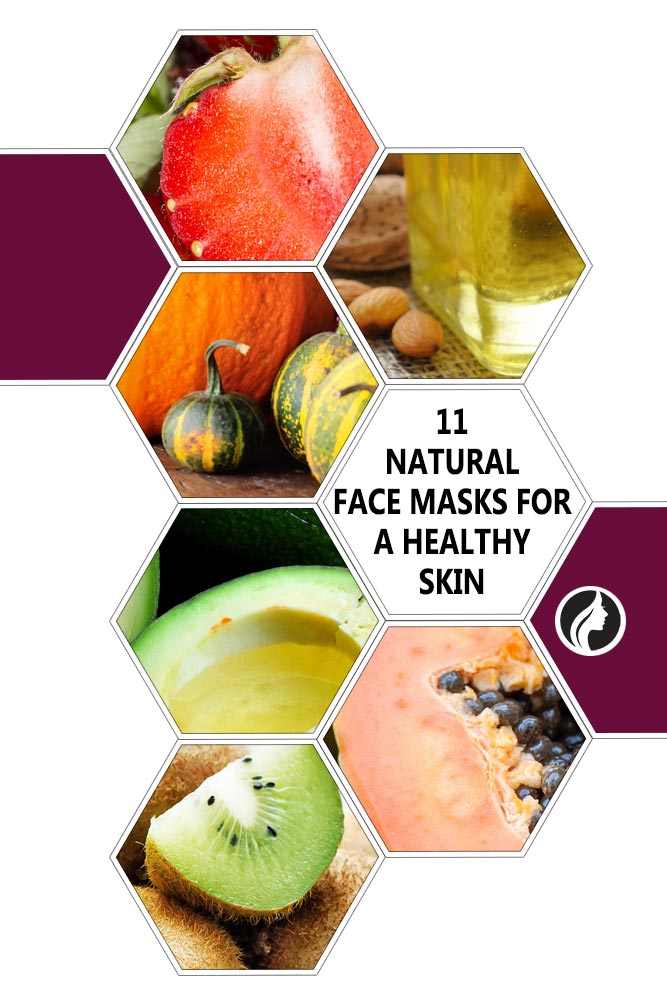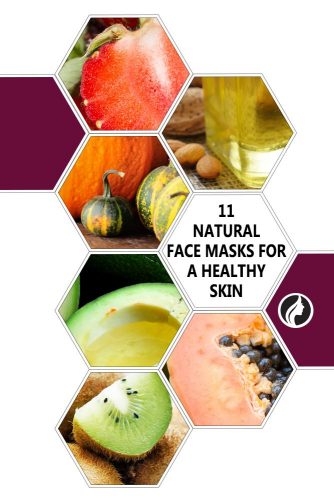 Homemade face masks are efficient at saving you both time and money, and they are simple to make as well. They are a great way to take care of your skin naturally. Here are a few of our favorite recipes for natural face masks. They are simple and only take moments to prepare. We are going to give you a variety of our favorite homemade face mask recipes, all for different skin types. There are some to help with any skin issues you might have including dry skin, fine lines, acne and dark spots.
To be able to wear natural makeup, your face should be flawless. So, let's get started! But first, here's a quick hint: For best results, please wash your face thoroughly before you apply any of the following facial treatments. Also, make sure you are not allergic to any of the ingredients of these natural face masks before you apply them to your face. You want to improve your skin, not make it worse. If you are not sure if you are allergic to any of the ingredients, test a small area on your skin, perhaps the back of your hand first, before applying the mask to your face.
Papaya Face Mask for Glowing Skin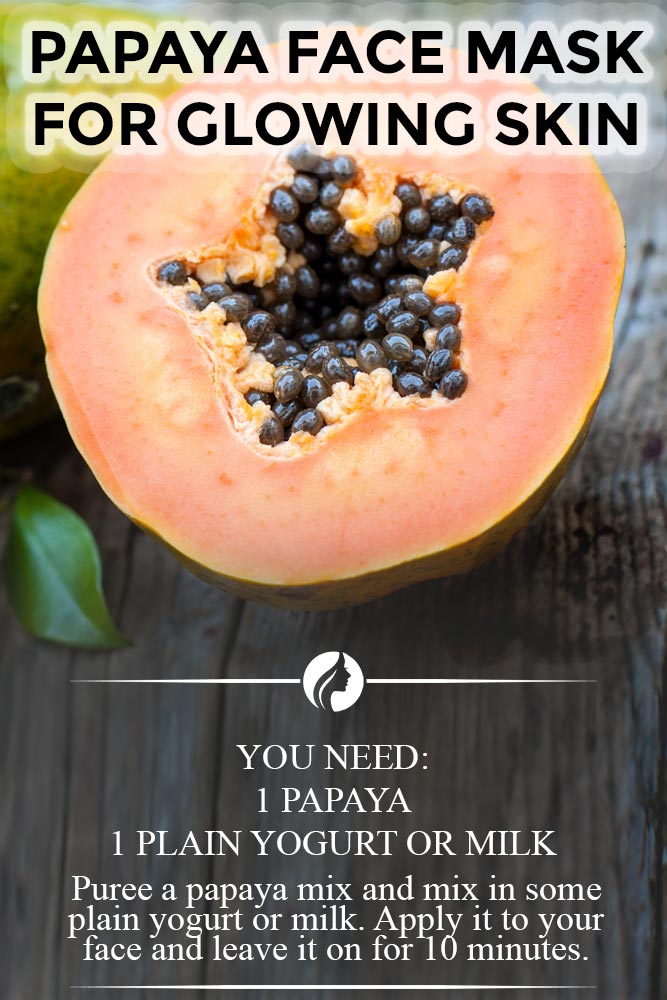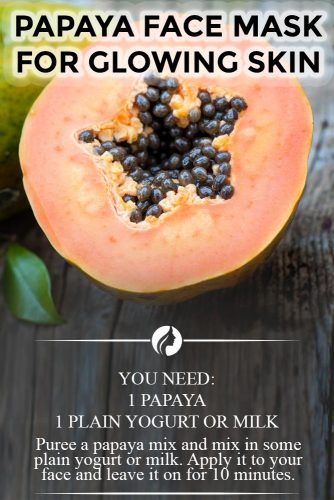 If you suffer from dry and dull skin, papaya can do wonders for you. This homemade face mask is very simple to make. Simply puree a papaya mix and mix in some plain yogurt or milk. Apply it to your face and leave it on for ten minutes, no longer. Simply rinse off.
Banana Mask for Soothing Dry Skin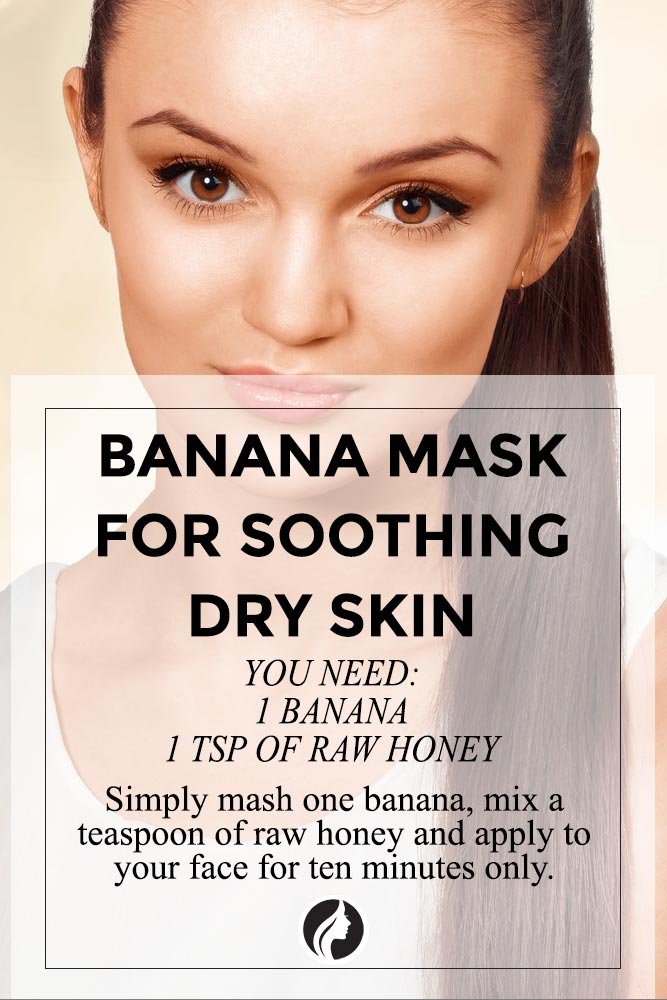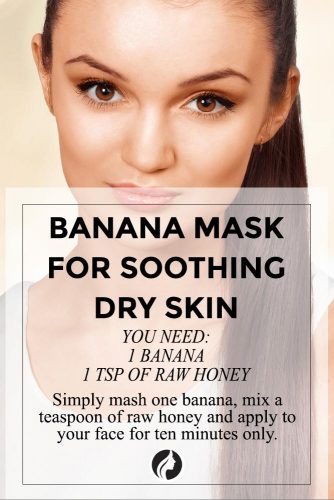 Bananas are a great source for skin nourishment and moisturizer, especially combined with raw natural honey. Banana face masks are one of the easiest face masks to make. Simply mash one banana, mix a teaspoon of raw honey, natural or organic, and apply to your face for ten minutes only. Rinse off and your skin will feel soft and supple.
Beetroot Mask for Smoother Skin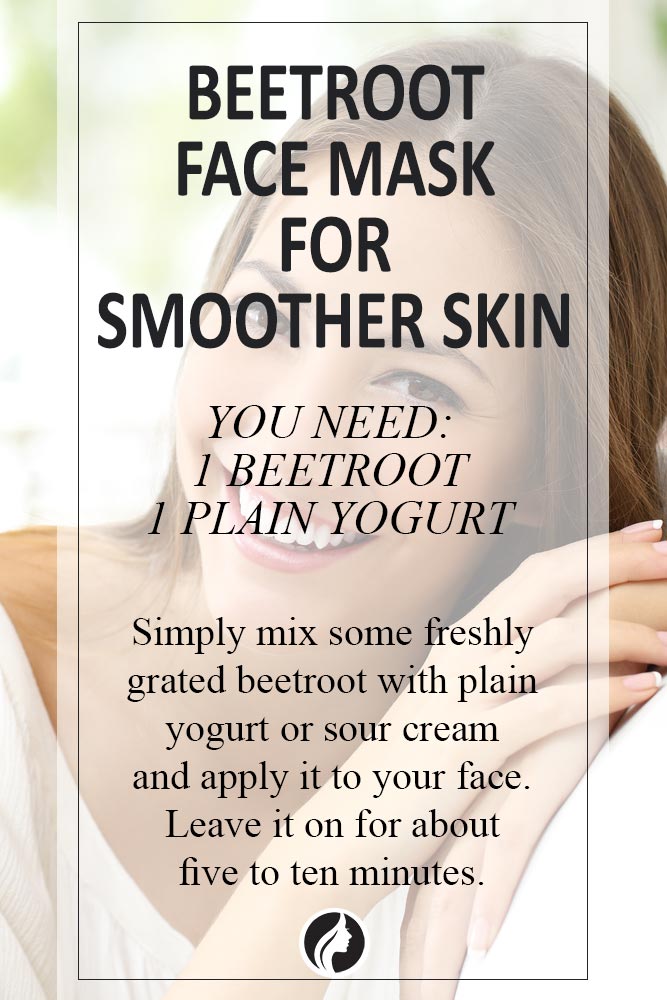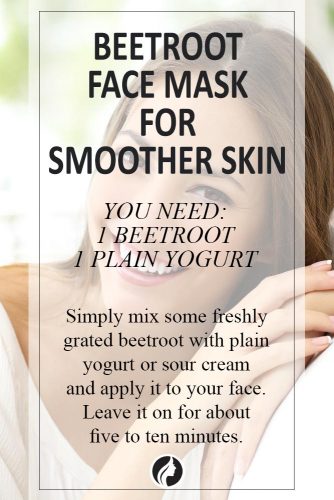 Beetroot is one of the most underrated vegetables. However, it has a ton of great health benefits. It helps prevent heart disease and can lower blood sugar levels. It also can help diminish dark spots on the skin, as well as tighten pores. Simply mix some freshly grated beetroot with plain yogurt or sour cream and apply it to your face. Leave it on for about five to ten minutes before carefully washing off with lukewarm water.
Give Your Face a Vitamin Boost With a Kiwi Face Mask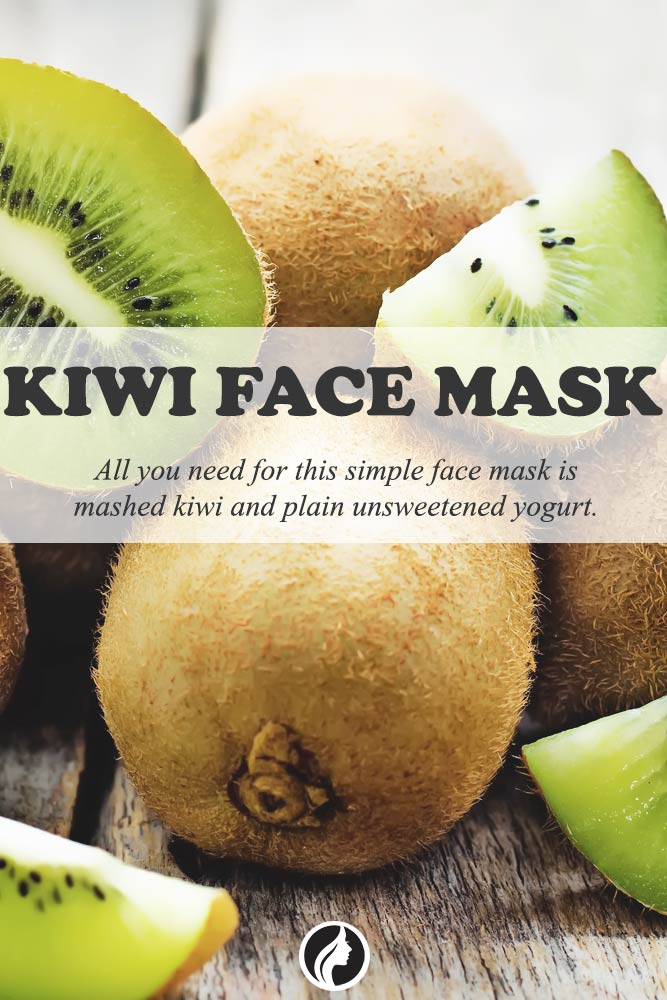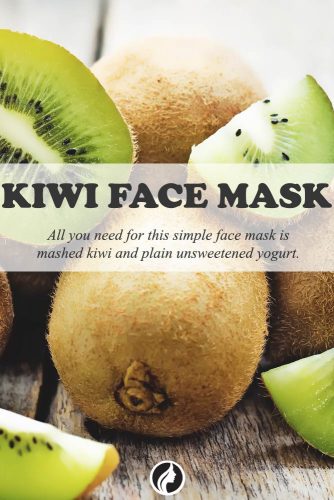 Kiwifruit is high in Vitamin C and therefore is extremely beneficial for dry skin. All you need for this simple face mask is mashed kiwi and plain unsweetened yogurt. Apply the mixture to your face (avoid the area around your eyes) and leave it one for ten minutes before rinsing it off completely. The kiwi seeds act as a gentle exfoliator so you get an added bonus with this simple natural face mask.
Avocado Face Mask for Nourishment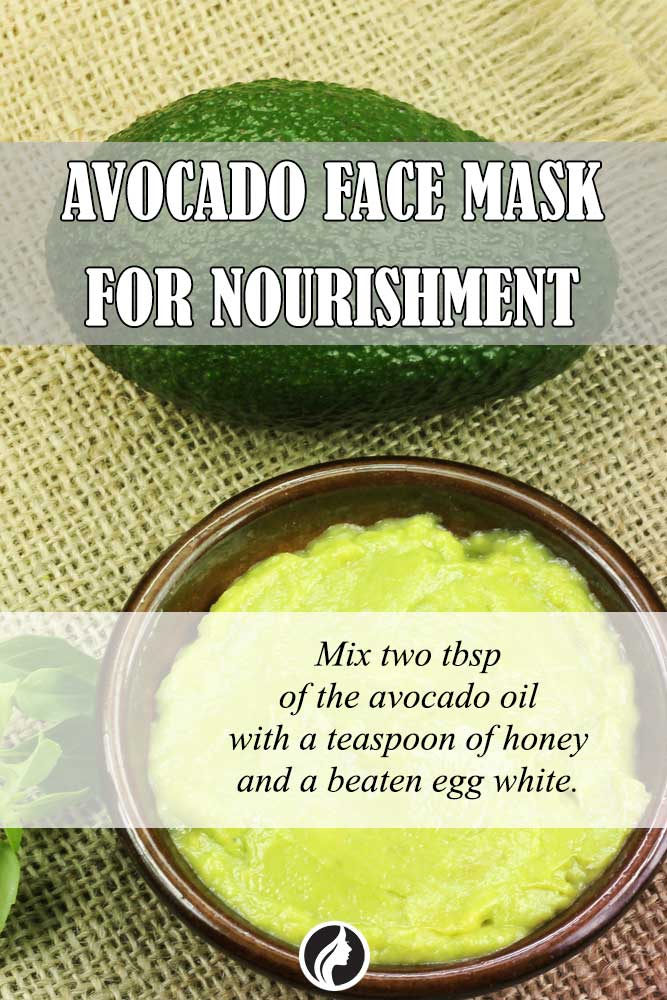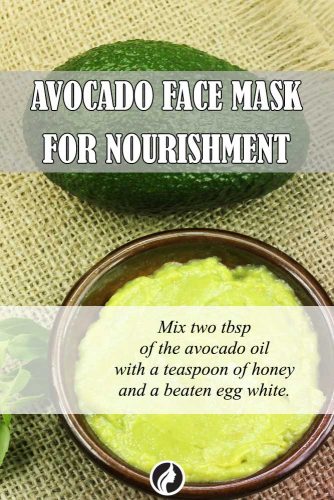 For this natural face mask you will need some organic avocado oil, extracted from either heat or cold pressing. Cold pressed is recommended however, as the avocado's nutrients can be destroyed during the heat extraction process. Simply mix two tablespoons of the avocado oil with a teaspoon of honey and a beaten egg white. Apply it to the face for five to ten minutes and rinse off with cold water for healthy, shiny skin.
Yoghurt And Strawberry Face Mask (Can Double as Breakfast or a Healthy Snack)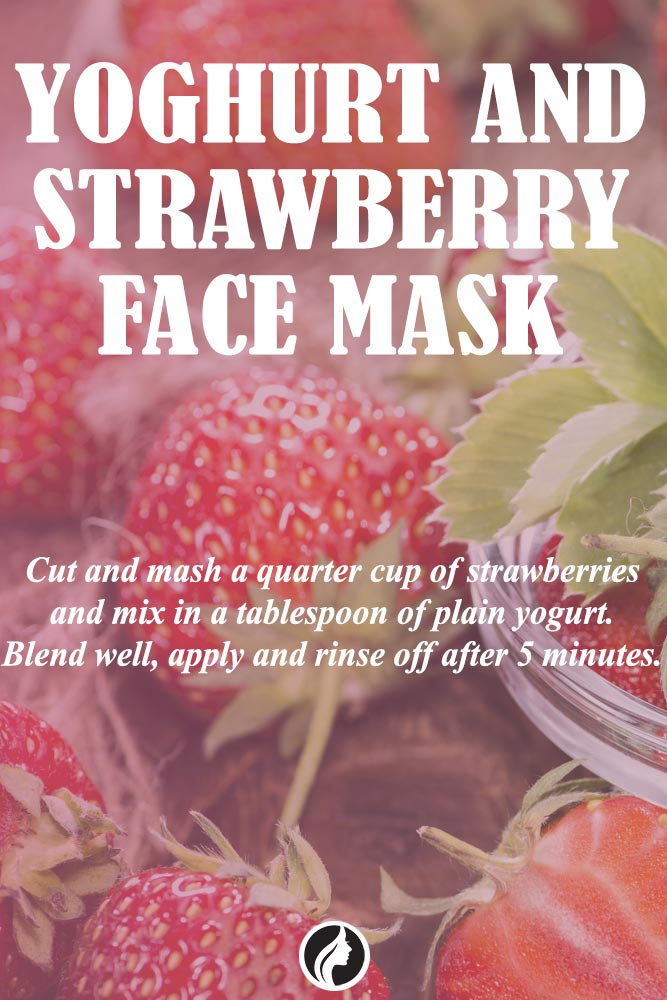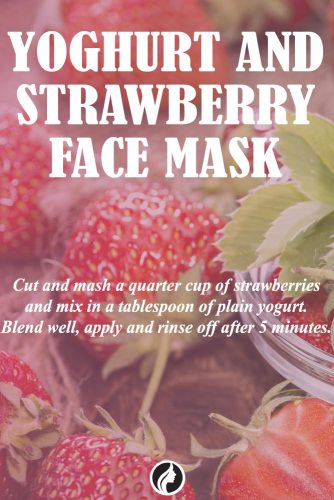 This is one of our favorites, because not does it give you glowing skin, but you can eat the leftovers! Cut and mash a quarter cup of strawberries and mix in a tablespoon of plain yogurt. Blend well, apply and rinse off after 5 minutes. You can finish what's in the bowl while you wait!
For Even Skin Tone Try a Lemon and Carrot Face Mask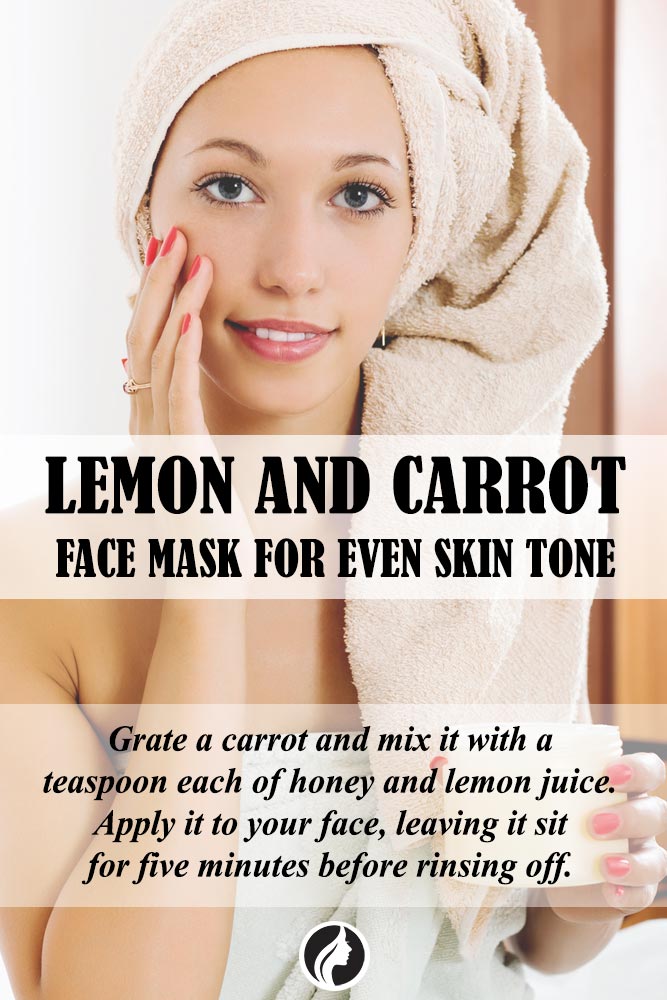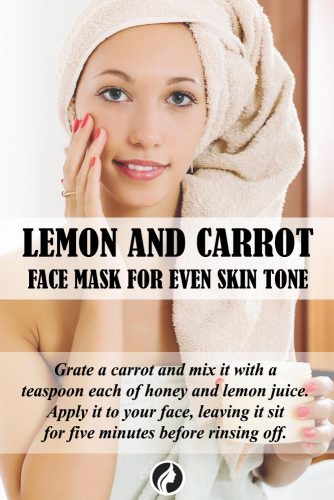 This treatment works best at night. Grate a carrot and mix it with a teaspoon each of honey and lemon juice. Apply it to your face, leaving it sit for five minutes before rinsing off. Your skin will love you after this natural facial mask.
Milk and Almond Mask for a Flawless Complexion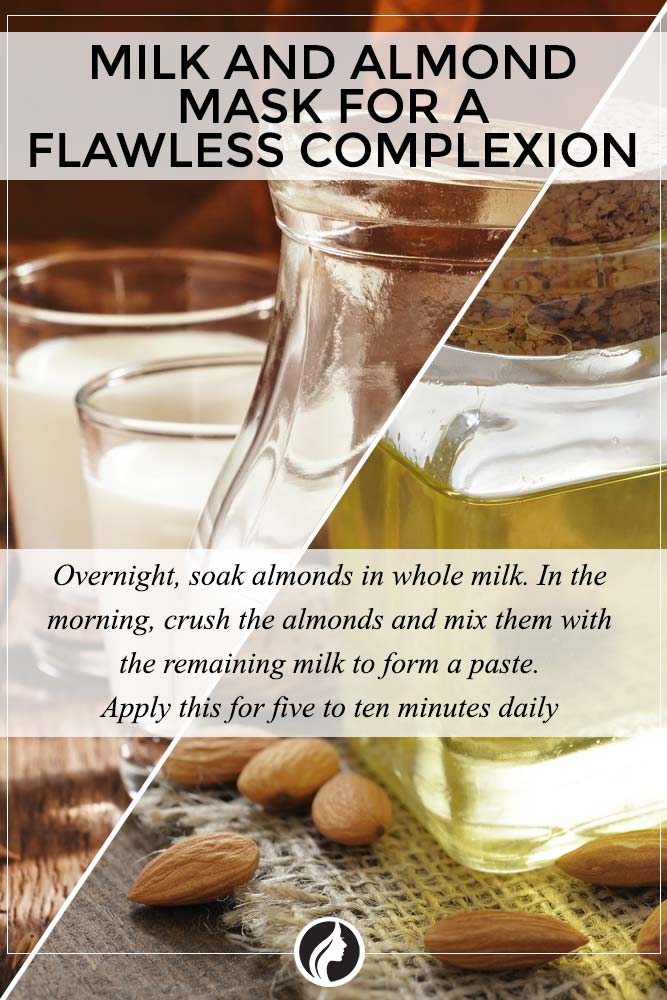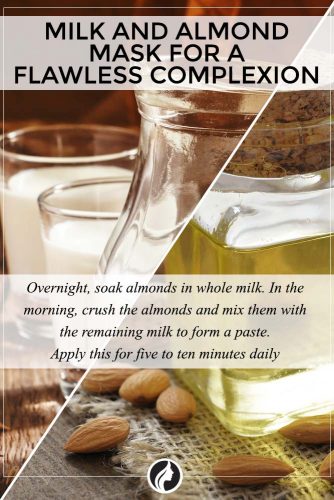 Although this natural facial mask takes some time to prepare it is still very simple. Overnight, soak almonds in whole milk. Then, in the morning, crush the almonds and mix them with the remaining milk to form a paste. Apply this for five to ten minutes daily for a beautiful, glowing skin and a flawless complexion.
Tomato Juice Face Mask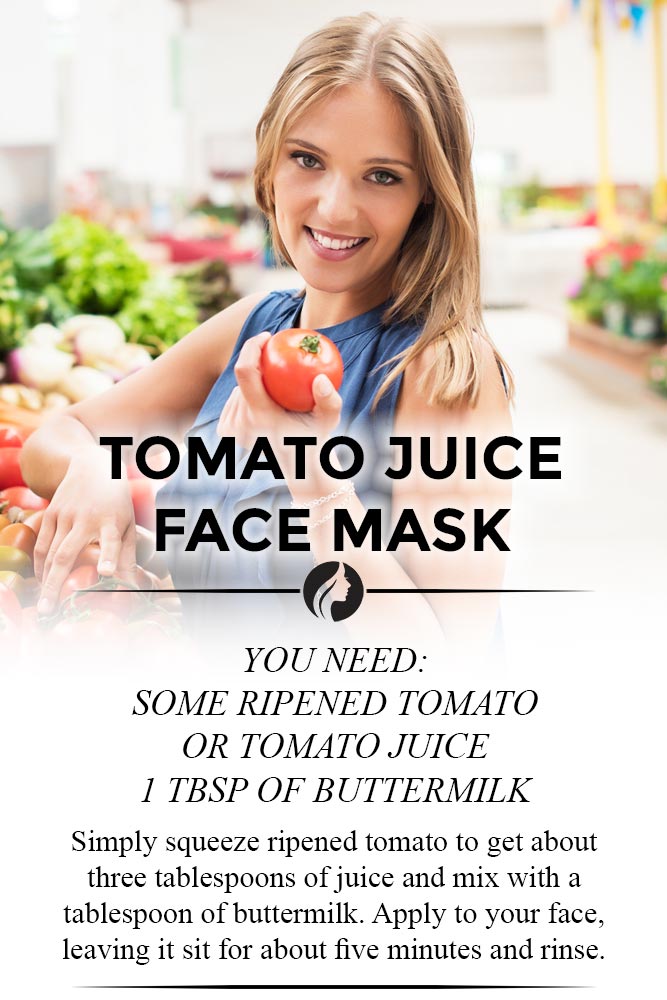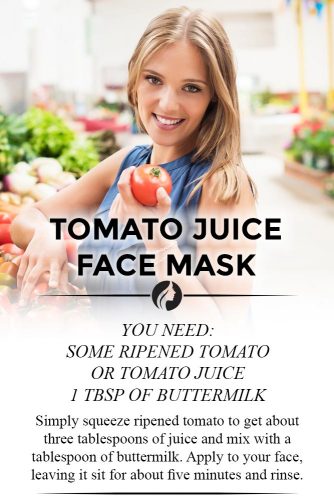 If you tend to be prone to acne breakouts, freshly squeezed tomato juice is a great solution. Simply squeeze ripened tomato to get about three tablespoons of juice and mix with a tablespoon of buttermilk. Apply to your face, leaving it sit for about five minutes and rinse.
Honey and Mint Facial for Acne Prone Skin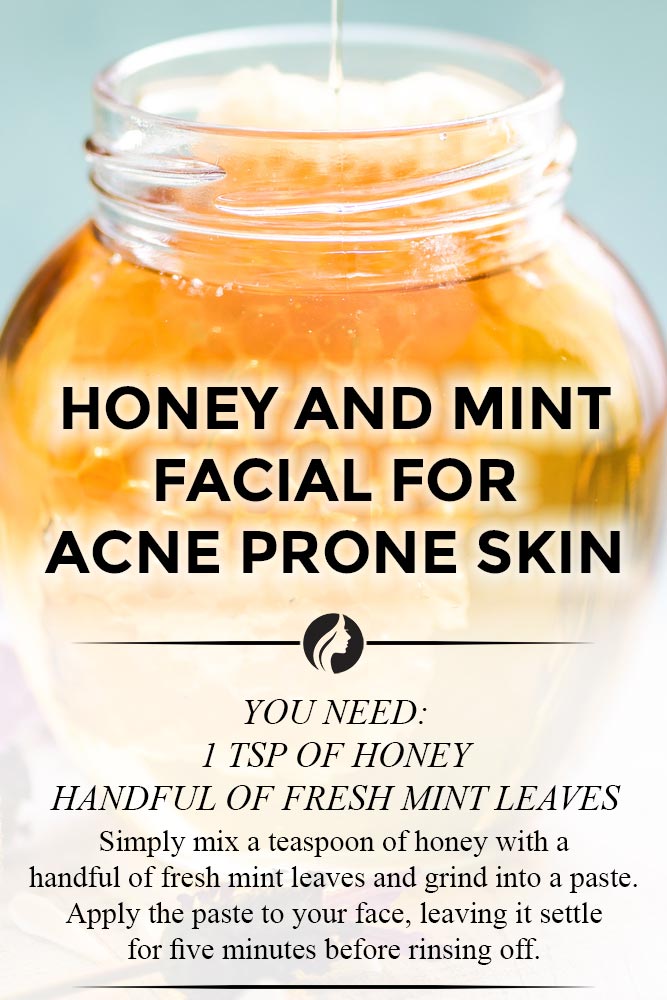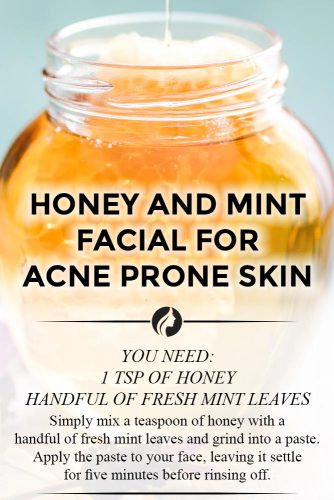 Another great mask for breakouts is a honey and mint facial treatment. Simply mix a teaspoon of honey with a handful of fresh mint leaves and grind into a paste. Apply the paste to your face, leaving it settle for five minutes before rinsing off.
There are quite a few natural face masks for acne prone skin. These are two of our favorites. However, if you have a severe acne problem, consult your doctor for professional advice before trying any of these homemade methods for treating breakouts.
Pumpkin and Fig Facial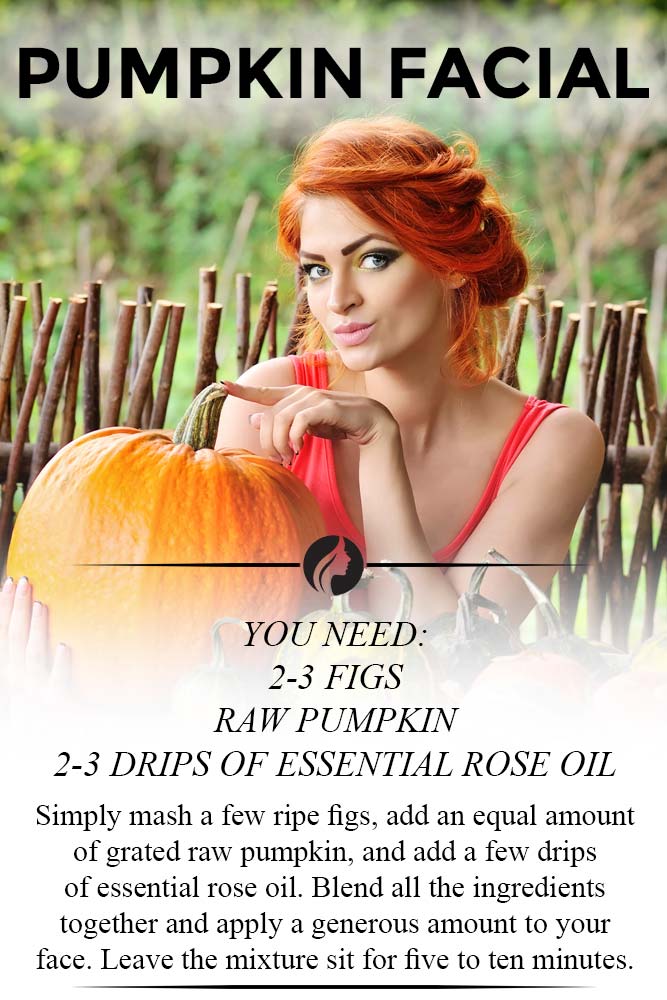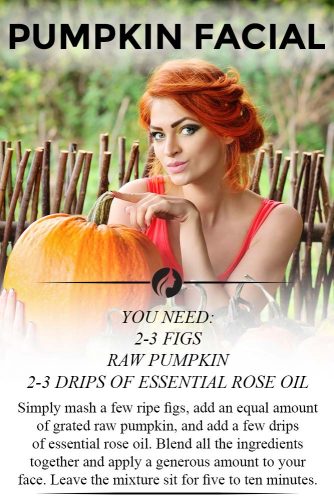 This homemade face mask is great for all skin types. Simply mash a few ripe figs, add an equal amount of grated raw pumpkin, and add a few drips of essential rose oil. Blend all the ingredients together and apply a generous amount to your face. Leave the mixture sit for five to ten minutes before rinsing off. For fresh, beautiful glowing skin.
As you can see, you can stay beautiful without spending much money. Simple natural ingredients can make your skin flawless. Don't be lazy and try these masks!
FAQ: Natural Face Masks
Is it good for your skin to do a face mask everyday?
Face masks, unlike other aspects of your skin care routine, like moisturizers and serums, rarely offer long-term improvements. Using them before a big event, on the other hand, can temporarily boost your skin's radiance and alleviate any inflammation or irritation. The majority of face masks should be applied once a week.
Are peel off masks bad for your skin?
Pulling your skin out and down over and over again, as we do when removing a face mask, might cause elasticity loss, which can lead to drooping skin. Irritation is a major issue, especially if your skin is sensitive.
Do masks remove blackheads?
A blackhead removal mask might help to dissolve the buildup and reveal a clear, glowing complexion if your pores are congested. If your skin is prone to blackheads, exfoliation can help keep dead skin cells and oil out of your pores, preventing new blackheads from forming.