The cold weather conditions associated with the winter season can have detrimental effects on the skin. The loss of humidity and a drop in atmospheric temperature can severely dehydrate the skin and cause peeling. These ten winter skin care tips will help you to save the day.
1. Add Fish Oil to Your Diet
Source: The Colorandchic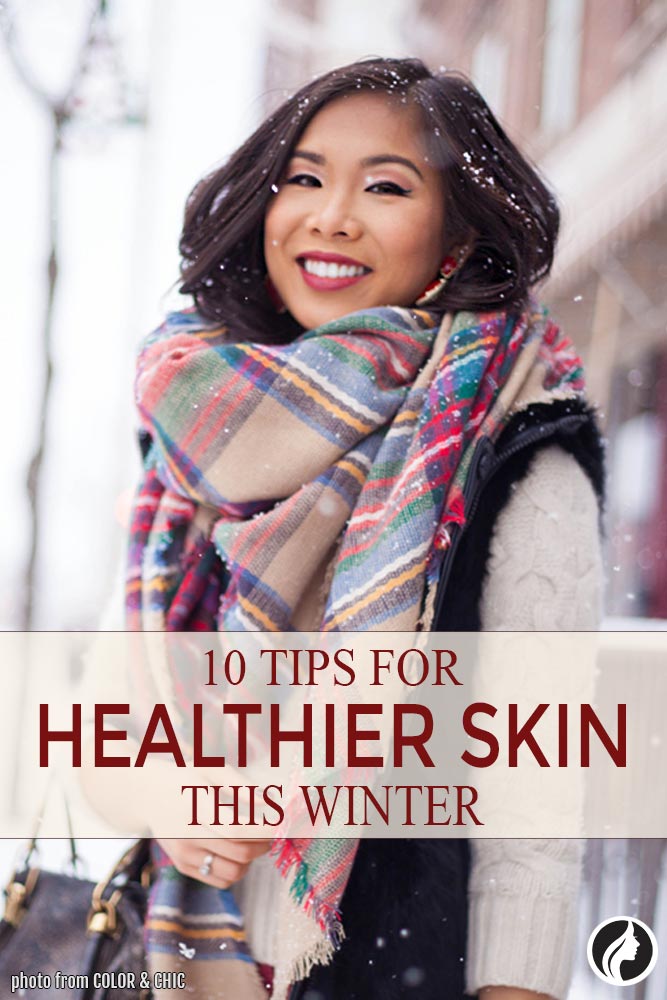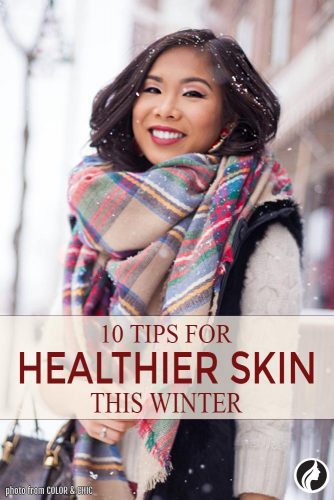 Fish Oil is rich in Omega-3, which will give the skin a gorgeous, radiant glow. Fish oil supplements are available at pharmacies and health food stores, in either liquid or gel capsule forms. Taking fish supplements on a daily basis can help the skin to retain moisture, have a smooth appearance and glow. They are also useful for healing pesky skin conditions such as eczema, psoriasis and acne. This skin care tips will give the skin an overall healthy appearance.
[ad_post_incontent_pos1]
2. Hydrate Your Skin From Within
Source: Kasandra Art MakeUp via Facebook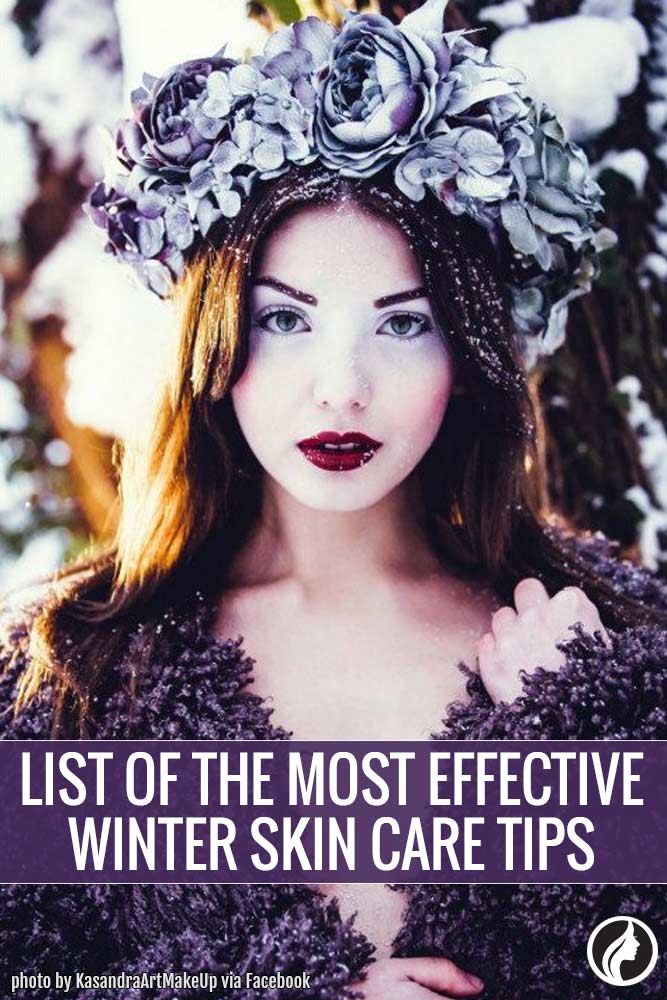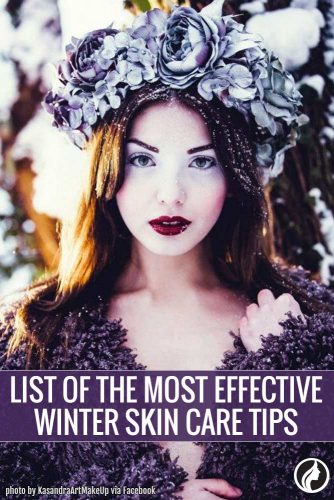 If you wish to have the possibility to wear a natural makeup, your skin should be flawless, and its hydration is a must. Internal hydration is achieved by simply drinking water. Water is essential for rejuvenating skin cells, keeping the skin supple, as well as giving the skin a healthy glow. It is advised to drink half your body weight in ounces of water on a daily basis. Though the cold air may cause diminished thirst, it will be useful to take a bottle of water and take a few sips when venturing outside.
3. T.L.C.
Source: Kristina Bazan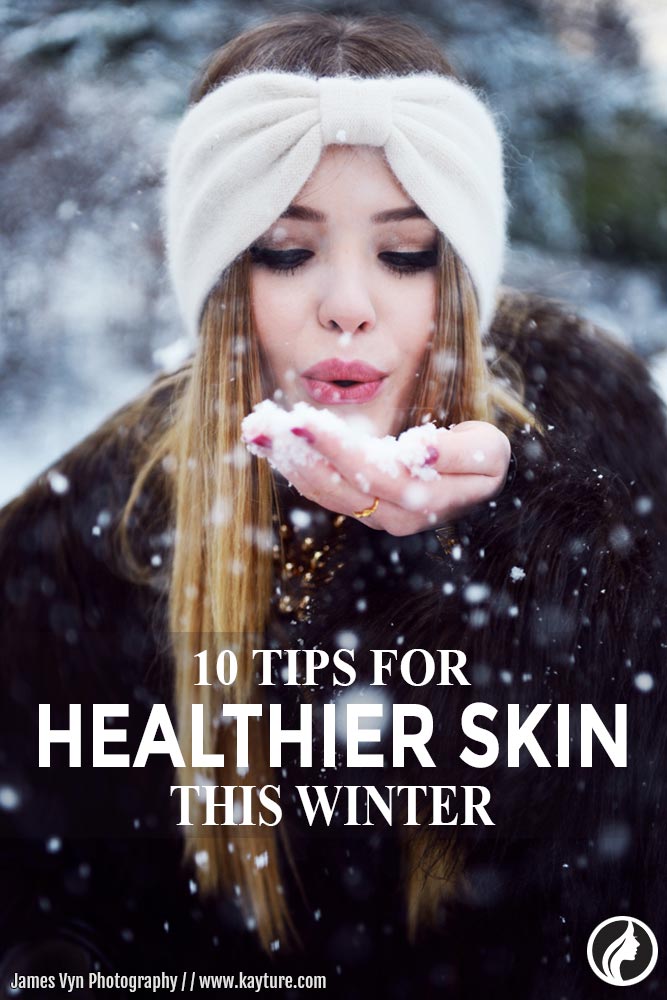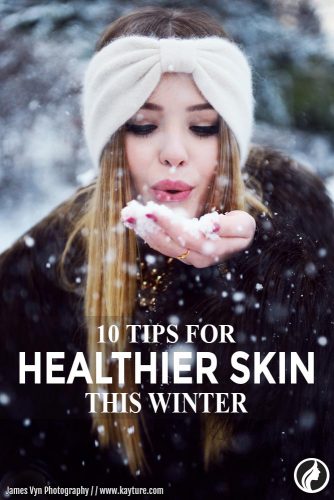 Show your skin some T.L.C. by investing on a nice, rich body butter, Shea butter or even oil. The Shea Butter and oils are rich in fatty acids which can impart moisture to the skin and help to seal it in. They can also act as a shield, protecting the skin from the harsh winter air. After a nightly shower, these can be applied to the skin. Wear long pajamas, thick socks and gloves to help the oils or butters penetrate the skin and moisturize it.
4. Invest on a Pair of Gloves
Source: Agtees13 via Pinterest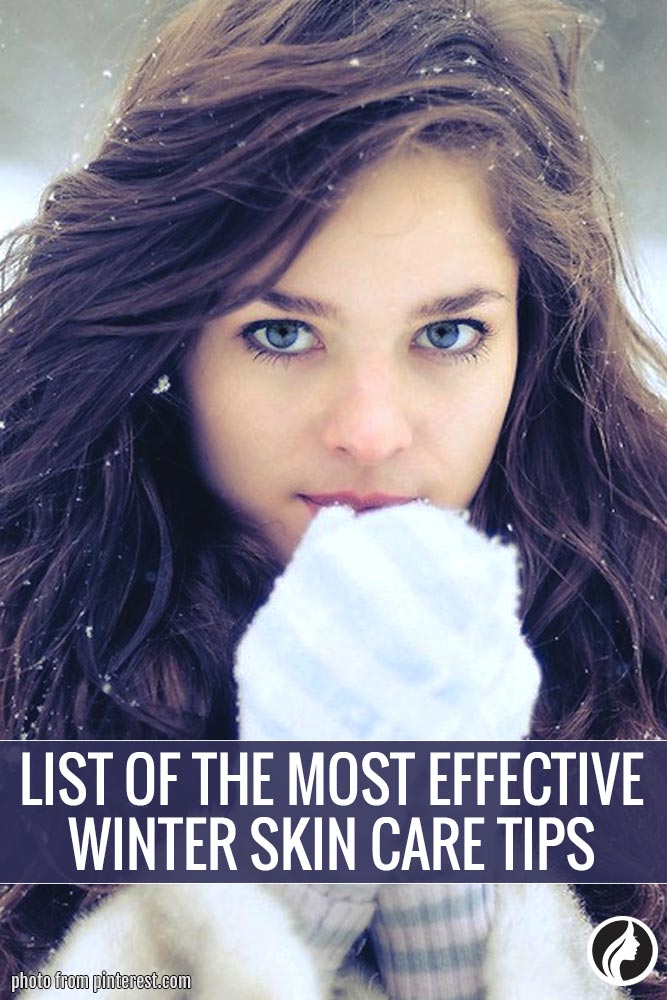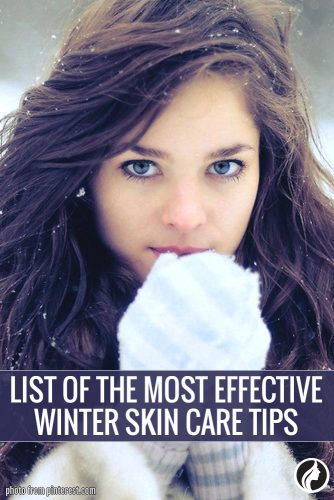 Gloves are an effective way to protect the hands from harsh winter conditions and prevent frostbite. Invest in a high quality pair of gloves that do not only protect the skin from external conditions but that are also unlikely to irritate the skin. To reap the full benefits of the gloves, moisturize the hands with an oil or butter prior to donning gloves to impart moisture and protect the hands while they are gloved.
[ad_post_incontent_pos1]
5. Invest in a Humidifier
Source: Alyssa Layne Photography
A humidifier will definitely be useful in adding some moisture to the dry winter air. This will not only make the skin look better, but you will also feel better as this will relieve stuffiness and congestion. The skin will be able to absorb some extra moisture from the air. This will result in a supple and smooth skin instead of a dull, dry and cracked skin.
6. Moisturize Your Skin
Source: Kareva Margarita Photography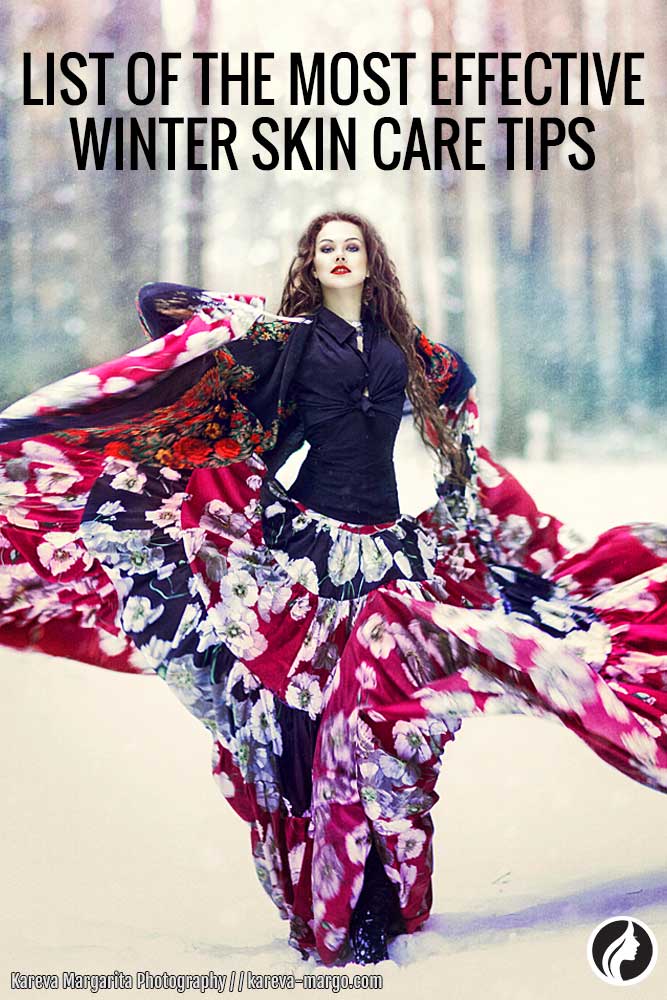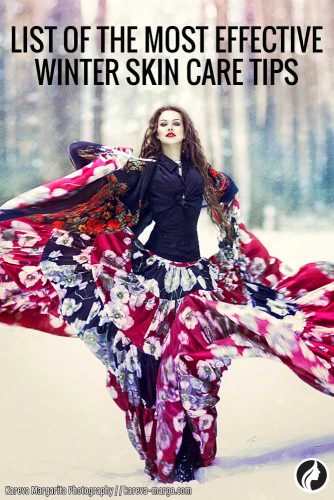 Here is another important and effective winter skin care tip. It is highly important to moisturize nicely, especially with an oil-based moisturizer. During the winter, oil-based moisturizers are more effective than water-based moisturizers, lotions and creams. This is because the fatty acids in the oil can form a protective layer around the skin to protect it from the elements while imparting moisture and preventing dehydration of the skin.
7. Exfoliate
Source: Salt and Ritual
One of the best skin care tips of all time is to exfoliate. Exfoliation is a vital part of the winter skin care regimen because it gets rid of the dry, dead skin cells which can give skin a dull, wrinkled appearance. Commercial scrubs are available in beauty stores but they can even be made at home using ingredients from the kitchen. You can make a simple scrub using brown sugar and olive oil. Use this while showering, paying special attention to the elbows, knees, hands and feet.
[ad_post_incontent_pos1]
8. Homemade Skin Masks
Source: Jacykjordan via Instagram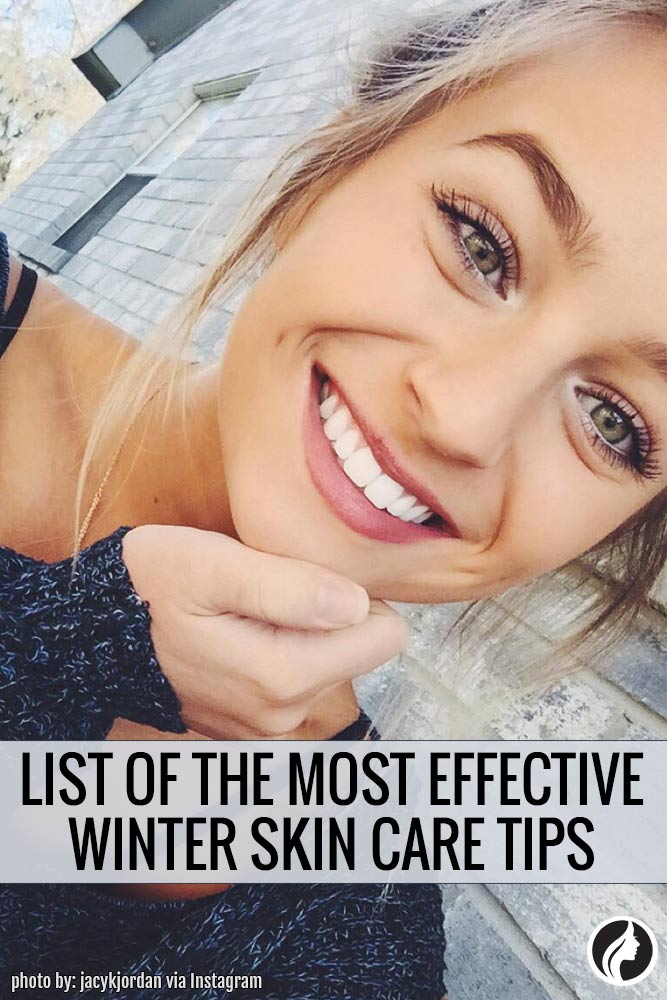 The kitchen is full of many ingredients that are good for the skin and face. Unlike other body parts, it is hard to shield the face from cold winter air. Make an egg white mask by whisking egg whites with your favorite essential or carrier oils. This will reduce the appearance of fine lines and wrinkles, minimize the pores and impart nutrients to the skin.
9. Be Kind to the Lips
Source: Ginashkeda via Instagram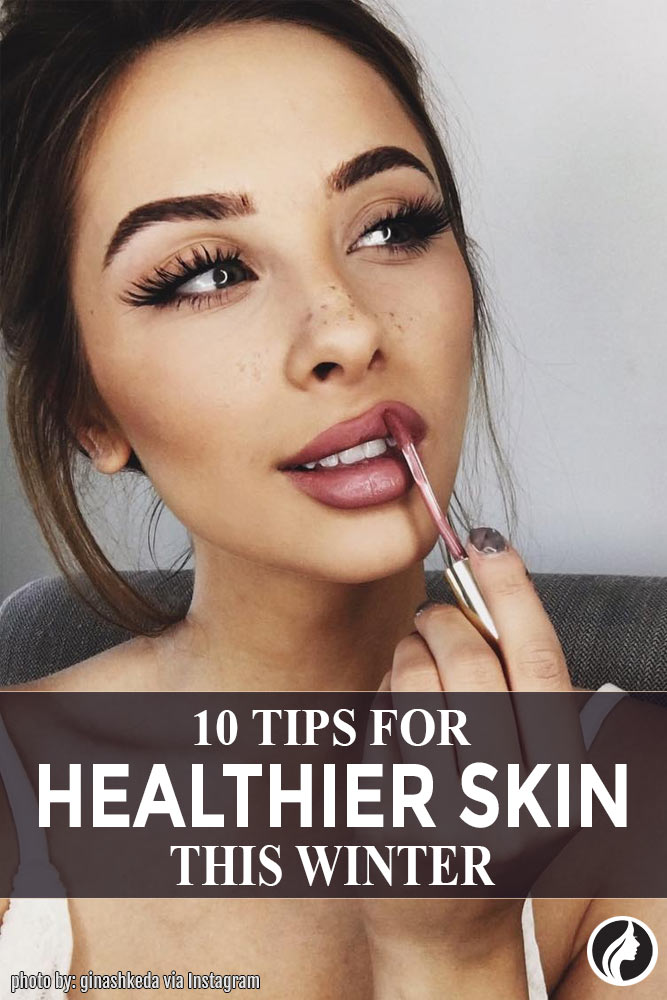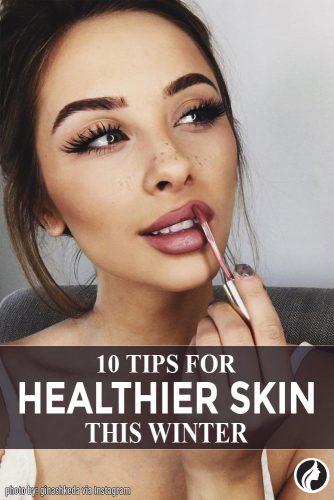 Believe it or not, the lips are composed of skin which has fewer layers than the rest of the body. As a result, they are more prone to damage and dehydration. Two winter skin care tips to protect the lips are to avoid licking the lips and to exfoliate and moisturize. Licking the lips will only dry them out more, giving them a shriveled appearance. Like the rest of the body, the lips have a buildup of dead skin which needs to be removed. Exfoliation and moisturizing can be done simultaneously by using an olive oil and brown sugar scrub.
10. Back Away From the Blow Drier
Source: Stephanie_danielle via Instagram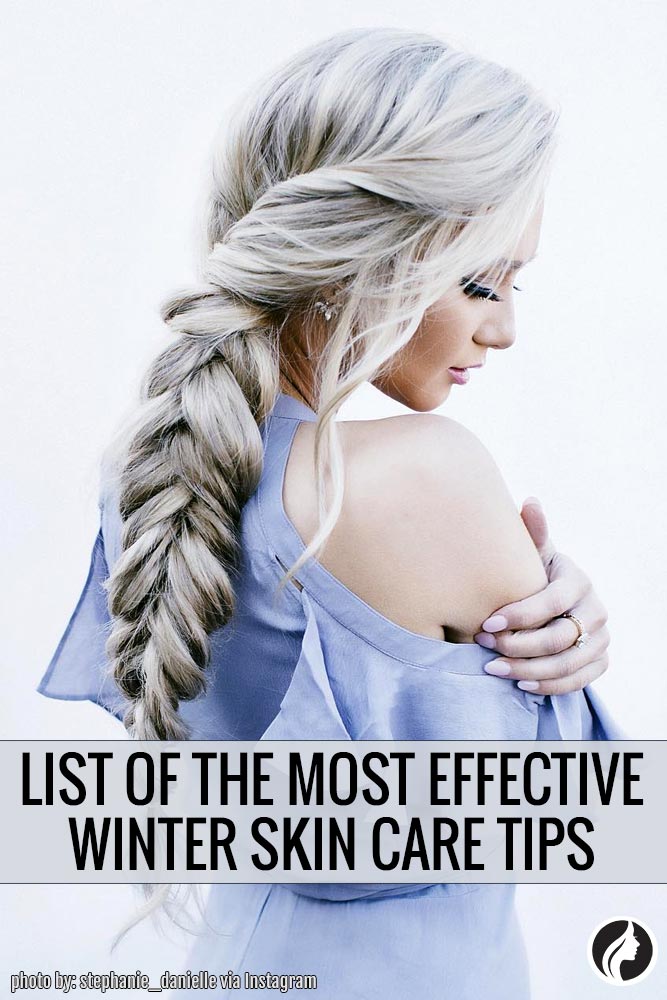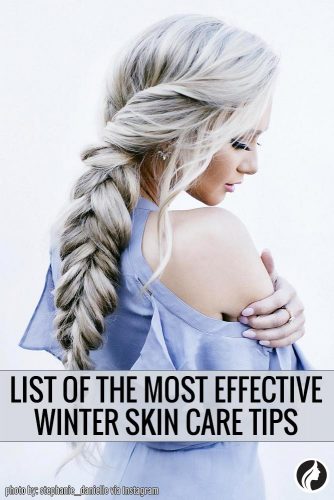 Blow drying hair in the winter can have adverse effects on the scalp and skin and will result in irritation, itching and peeling. It is highly recommended to skip blow drying in the winter. Instead, allow the hair to dry out by itself, or you can use a hooded dryer. Hooded drying is less harmful to the scalp because the hood is able to trap a layer of moisture around the hair, unlike a blow drier.
The dry winter air can have harmful effects on the skin and the scalp. By integrating the above mentioned winter skin care tips into your skin care regimen, you can really prevent a lot of damage to your skin and improve its overall health. Remember: caring for the skin internally is just as important as taking care of it externally.