Having a beautiful and glowing skin is every woman's dream. While some are naturally gifted with a beautiful skin, others are required to work hard for that. If you are one of them, then don't feel low. Getting a glowing skin will not cost a lot of money and you do not have to go through a rigorous step. Rather try applying some homemade face mask on a regular basis and that is enough to obtain a fair and beautiful glowing skin.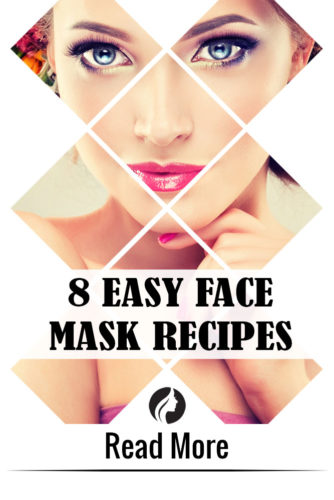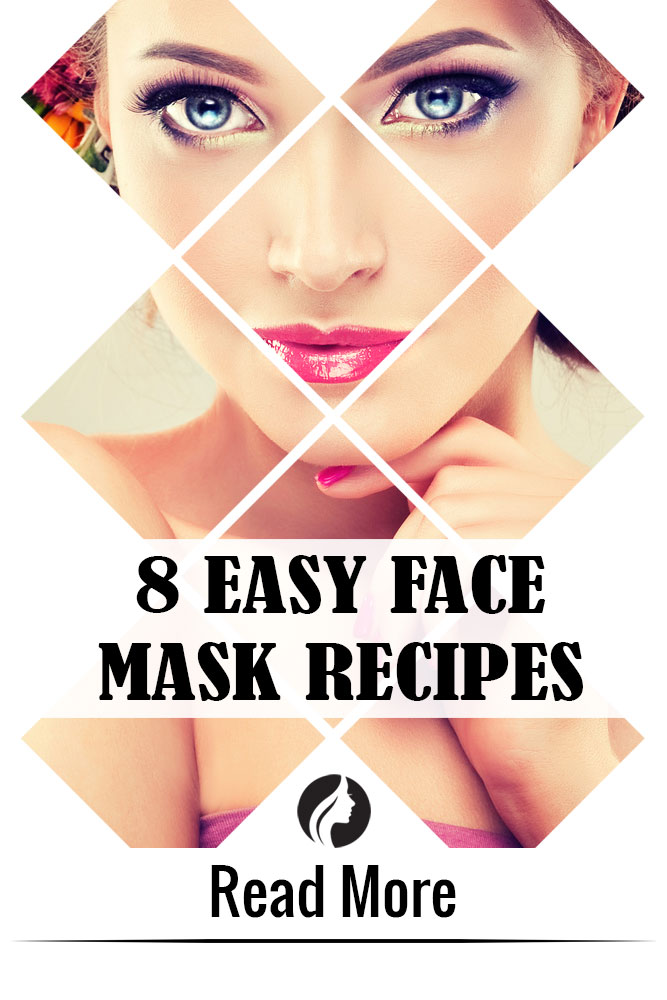 Face mask prepared at home using the in house ingredients is always better as it does not have any side effects and it can fetch you a good result at the same time. Another best thing is that it is not going to hit your wallet also. So, learn here about the 8 easy homemade face masks and get a wonderful skin.
1. Honey and Papaya Mask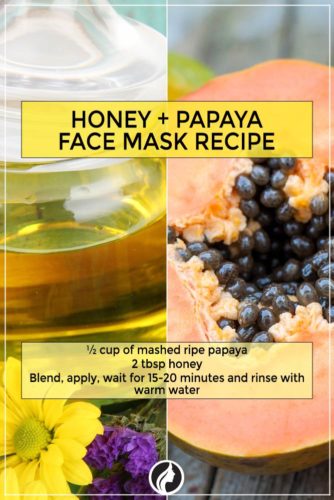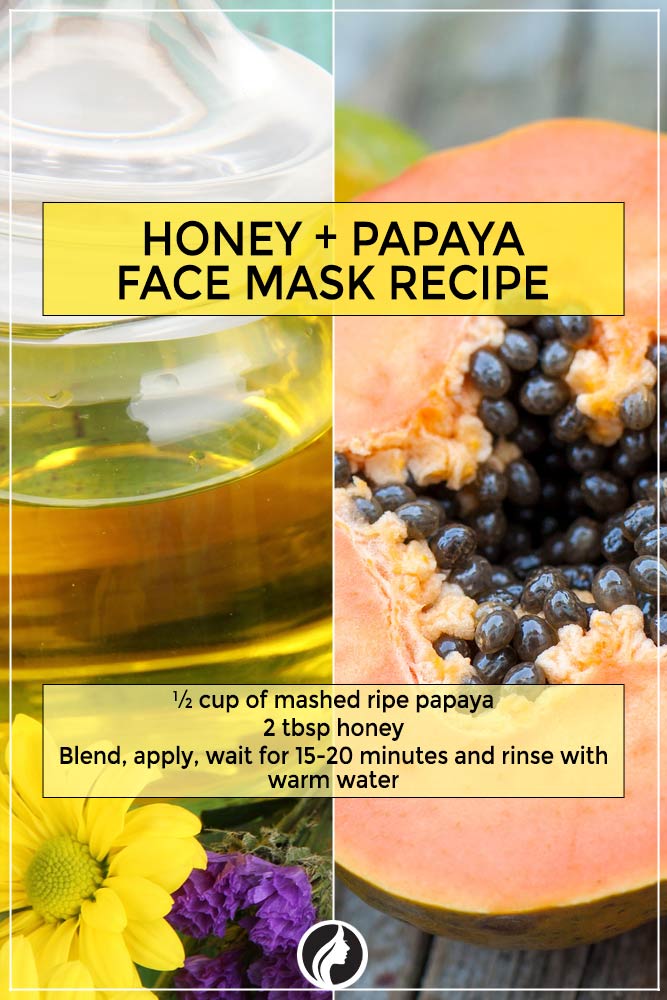 You need:
½ cup of mashed ripe papaya
2 tbsp honey
This mask is much easier to prepare and helpful for all those suffering from sun spots, hyper pigmentation and uneven pigment. Just take half cup of mashed ripe papaya and mix it with two tablespoon honey. Blend the mixture well and then apply it all over the face. Let the pack dry on the face, wait for 15-20 minutes and rinse with warm water.
Apply the face pack on a regular basis or else thrice a week and you will discover a fair glow skin without any pigments.
2. Banana Face Mask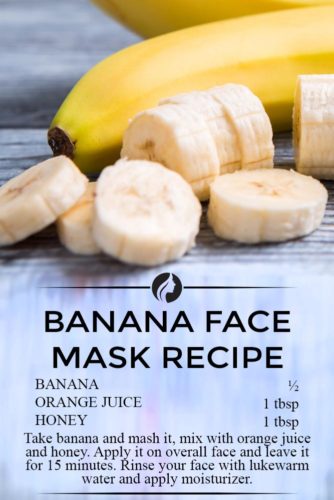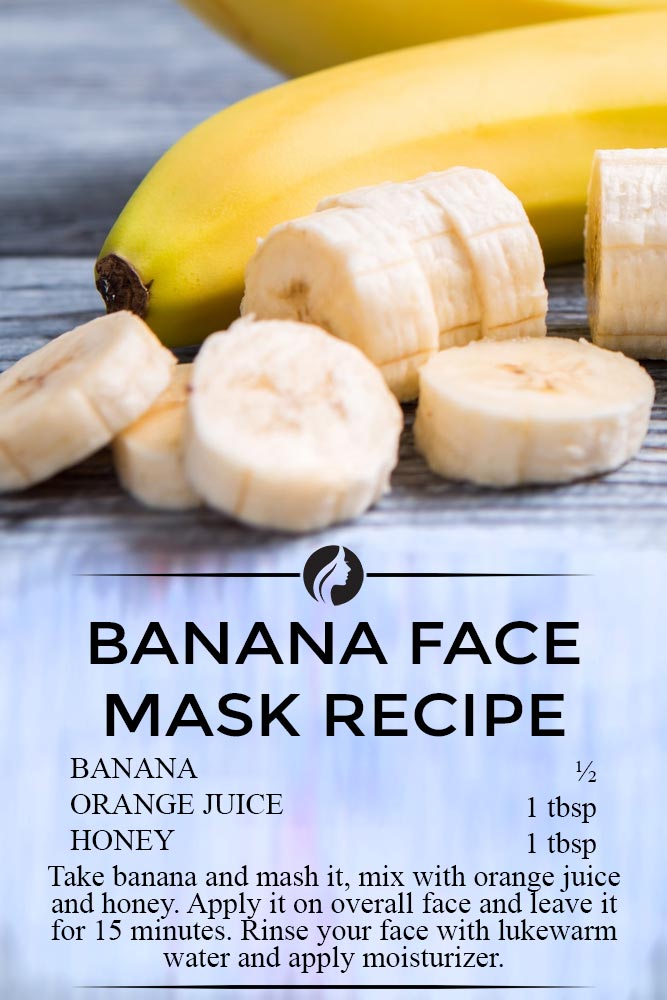 You need:
½ banana
½ orange or 1 tbsp natural orange juice
1 tbsp honey
Banana Face mask is the best homemade face mask that you can prepare easily. Just take one half banana and then mash it. Take a half orange and prepare juice of it. Then mix 1 tablespoon orange juice and 1 tablespoon honey with banana. That's it, the pack is ready now. Now apply it on overall face and leave it for 15 minutes. Rinse your face with lukewarm water and apply moisturizer.
3. Cucumber and Watermelon Mask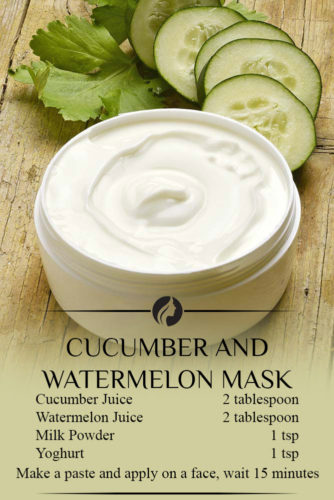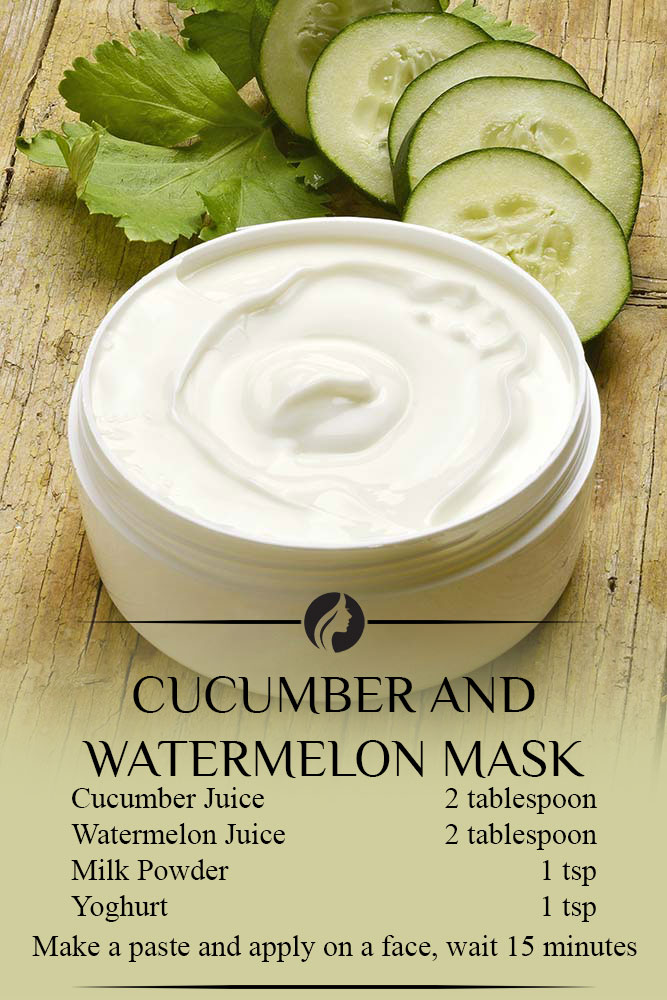 You need:
2 tbsp cucumber juice
2 tablespoon watermelon juice
1 tsp milk powder
1 tsp yoghurt
Have 2 tablespoon cucumber juice, 2 tablespoon watermelon juice, 1 tsp milk powder and 1 tsp yoghurt and make a paste of all these. Apply the pack on your face and wait for 15 minutes. Rinse off the face with cold water and follow with moisturizer. This mask is very helpful for the skin and it has various positive effects. Cucumber can lighten the skin, watermelon clears the skin by removing blemishes, yoghurt softens the skin, milk powder cleanses the skin along with lightening the skin tone.
4. Milk Face Mask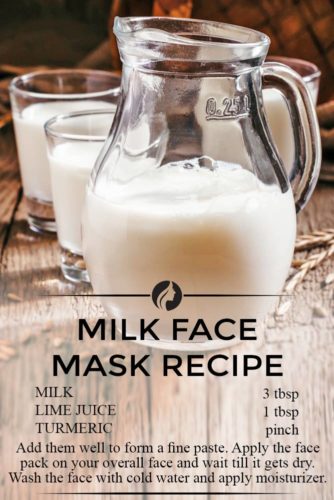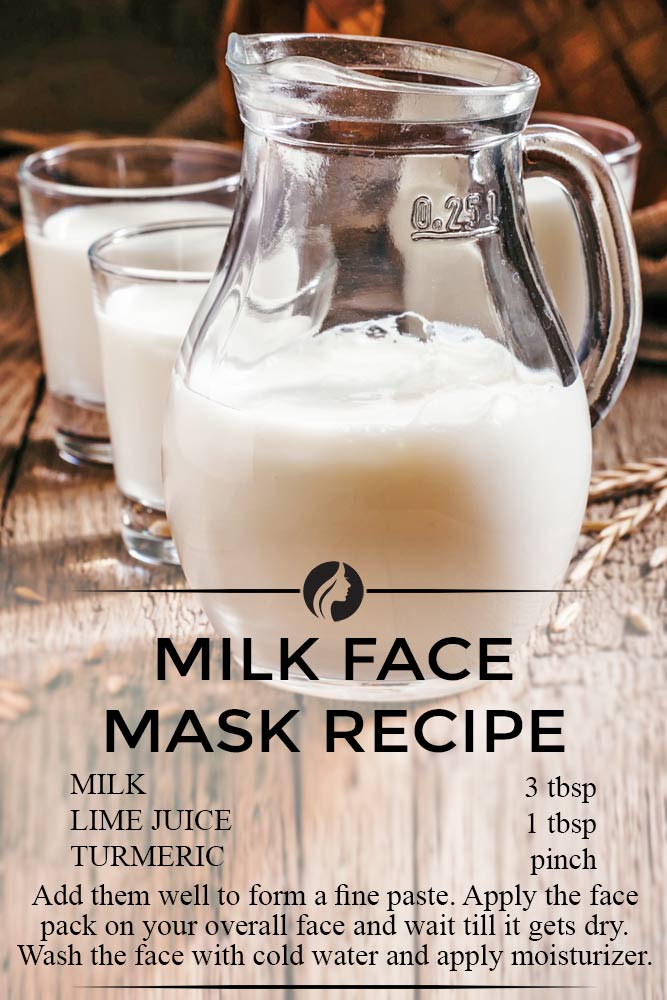 You need:
3 tbsp milk
1 tbsp lime juice
pinch of turmeric
Milk face pack is very helpful to improve your complexion. Have 3 table spoon milk, 1 table spoon lime juice and a pinch of turmeric. Add them well to form a fine paste. Next apply the face pack on your overall face and wait till it gets dry. Wash the face with cold water and apply moisturizer. You will easily discover a fair and glowing skin if this pack is applied on your face on a regular basis.
5. Breakfast Mask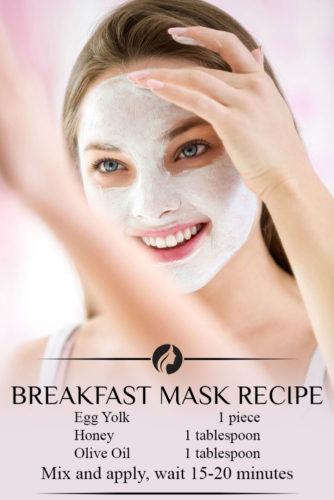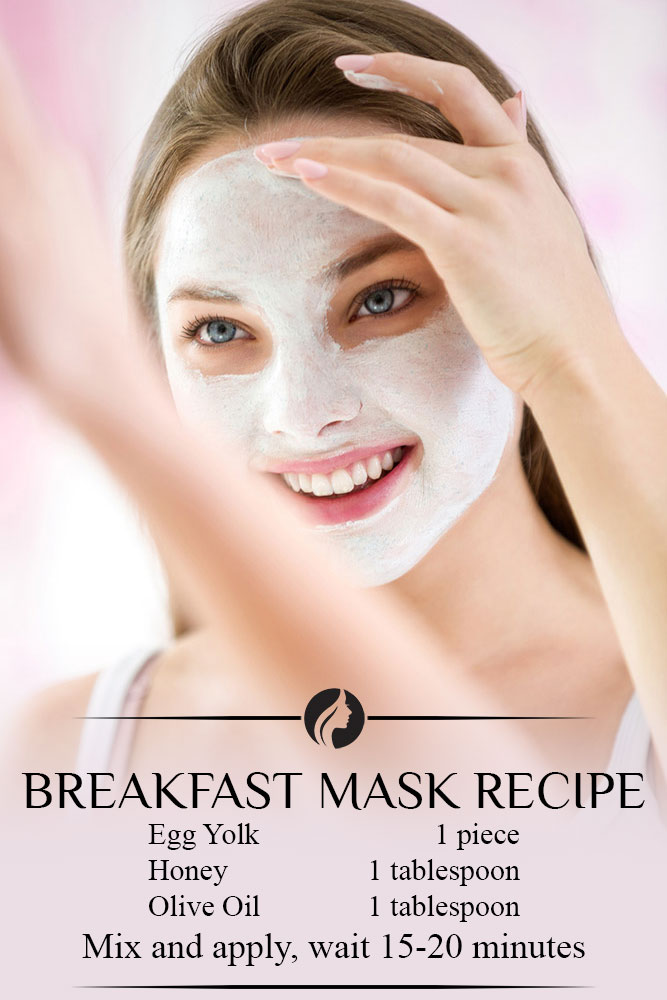 You need:
1 piece egg yolk
1 tbsp honey
1 tbsp olive oil
Breakfast mask is the best homemade face mask that you can consider applying on your skin if you are blessed with an oily skin. This pack requires some of the ingredients from your breakfast table. Take an egg yolk and mix 1 tablespoon of honey and 1 tablespoon of olive oil in it. The face pack is ready, apply it on your face and let it dry. It might take 15-20 minutes. Then wash the face with lukewarm water and follow with moisturizer. Continue doing this, soon you will discover a healthy glowing skin.
6. Honey-Orange Mask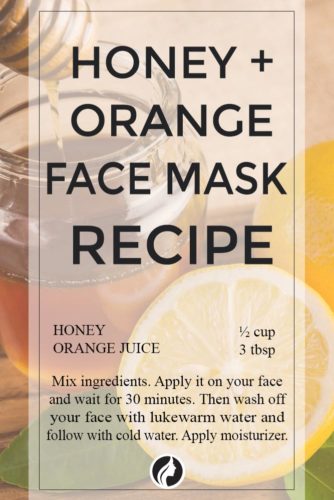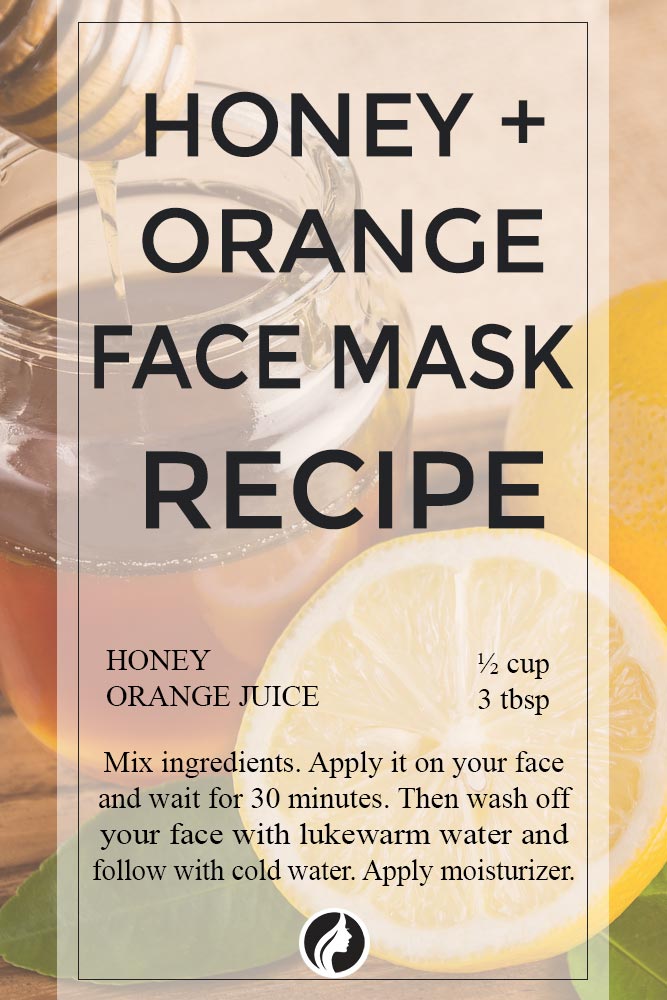 You need:
½ cup honey
3 tbsp orange juice
Looking to have an organic and healthy glowing skin? This homemade face mask is another option for you. Take half cup honey and mix three tablespoons of orange juice in it. The pack is ready now. Apply it on your face and wait for 30 minutes. Then wash off your face with lukewarm water and follow with cold water. Apply moisturizer.
7. Almond Face Mask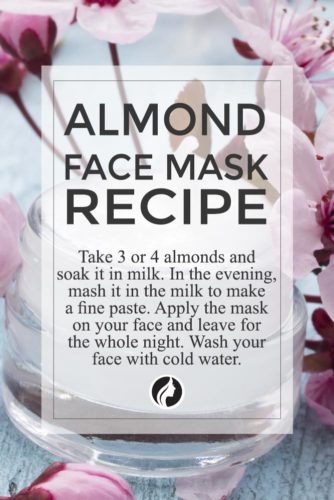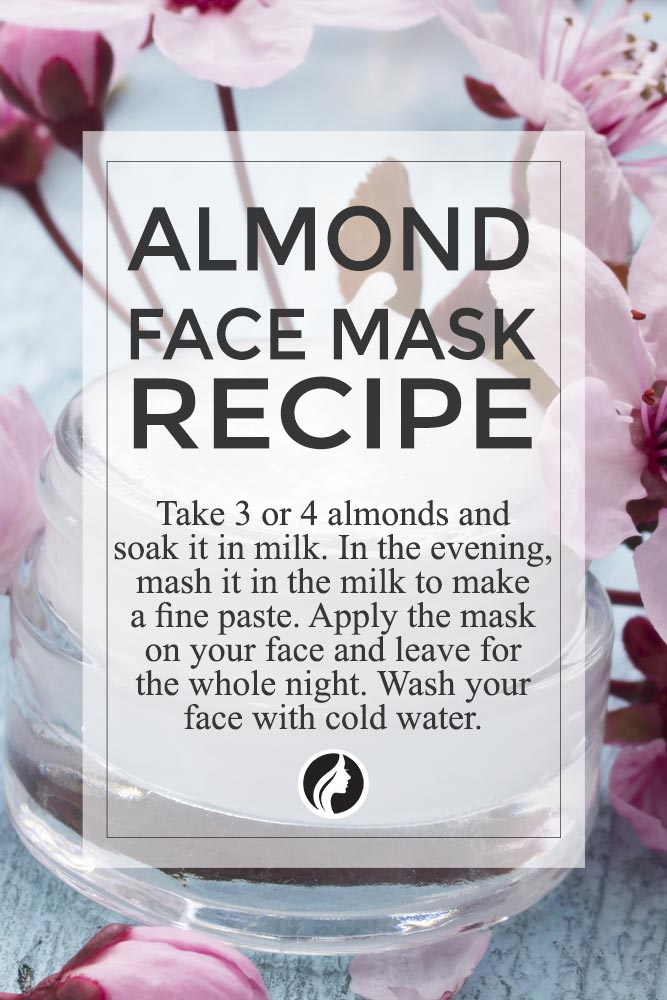 You need:
Almond is known for its useful properties and you can use it to have a wonderful skin color as well. Take 3 or 4 almonds and soak it in milk for the whole day. In the evening, mash it in the milk to make a fine paste and add some milk in it if needed. Now apply the mask on your face and leave for the whole night. Wash your face with cold water in the morning to get a glowing and smooth skin. If you have oily skin, you can apply this pack every day but women with dry skin are advised to go for it twice a week.
8. Cucumber and Lime Juice Mask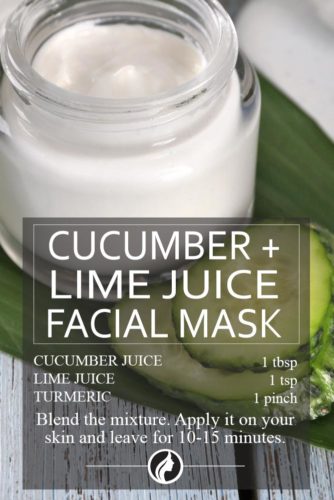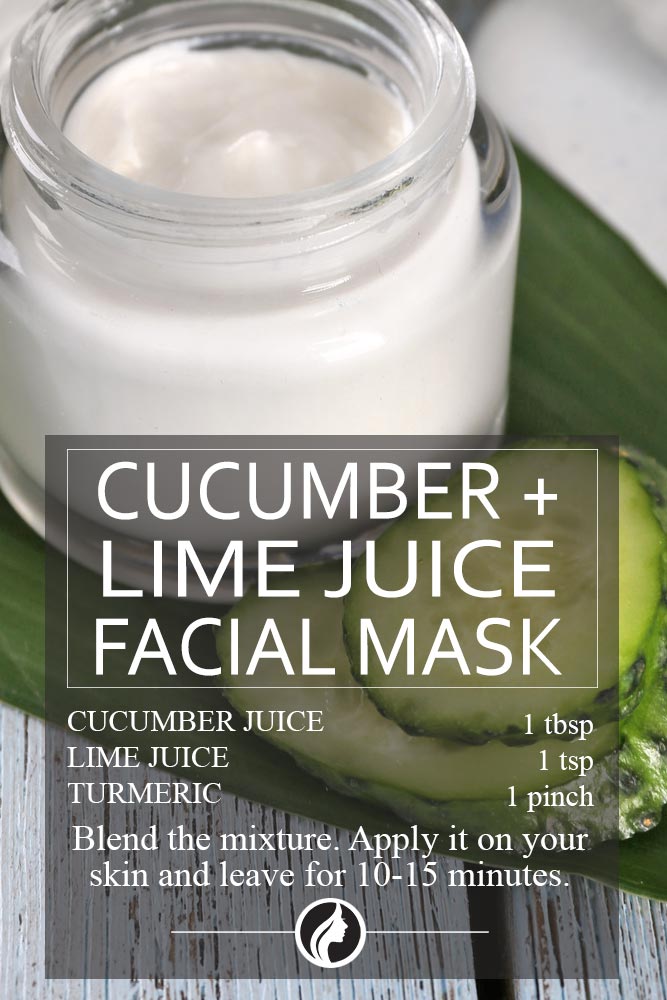 You need:
1 tbsp of cucumber juice
1 tsp lime juice
1 pinch turmeric
This is another most useful face pack if you want to lighten your skin. Cucumber is known for having the skin lightening properties. It is also able to heal the sunburn.
Take 1 tbsp of cucumber juice, one teaspoon lime juice and 1 pinch turmeric and blend the mixture well. Then apply it on your skin and leave for 10-15 minutes. This mask is perfect for oily skin. But in case you are the one with dry skin, then you can apply the same mask but add 1 tablespoon of glycerin in it.


The best and easy-to-make homemade face masks are explained here. All of them are very convenient to prepare and do not require any extra stuff from outside. All ingredients are available just around your kitchen and the above face packs can be prepared in no time to get a healthy, smooth and glowing skin.
And to make your hair healthy and glowing, check out avocado hair mask recipe. Healthy skin and hair is a must to look perfect.
FAQ: Homemade Face Mask
How do you make a egg face mask?
Mix 1 teaspoon of lemon juice and 1 teaspoon of honey into an egg white until stiff until it gets white and foamy.
Wash face thoroughly with water.
Apply the mask to the skin with a cotton pad or fan brush.
Leave the mask on the skin for 20 minutes.
Is Vaseline and egg good for face?
Because of its moisturizing properties, Vaseline will leave your skin smooth and silky, as well as giving it a really nice sheen. High in protein, egg whites tighten skin, purge pores and aid in cell regeneration. Additionally, the mask will detoxify, purify and tone the skin.
Is coffee and egg good for face?
The coffee exfoliates your skin, while the egg tightens it for a youthful appearance. You may even use coffee grounds that have already been made, allowing you to sip your favorite coffee and then apply it on your face.
Was this article helpful?