Blackhead Removal Mask Recipes And Reviews
Is blackhead removal mask effective? Not every mask will help you to cleanse your skin properly. But we have the suggestions that will work for sure.
Having blackheads is a widely spread problem. Blackheads appear due to the dead skin cells and excess oil clogging the pores. In its essence, a blackhead is a comedone with some opening at its surface that looks a bit dark. Blackheads are often connected with a bad diet, the cosmetics of poor quality, oily skin, stress, hormonal imbalance, unclean skin, and closed pores.
Mask that helps to remove blackheads usually has peeling off properties. Good quality blackhead removing mask will not only help get rid of the dirt trapped inside pores but also grant radiance and freshness to your skin.
Read on to learn more about the best blackhead removing mask brands and DIY recipes.
Boscia Luminizing Black Charcoal Mask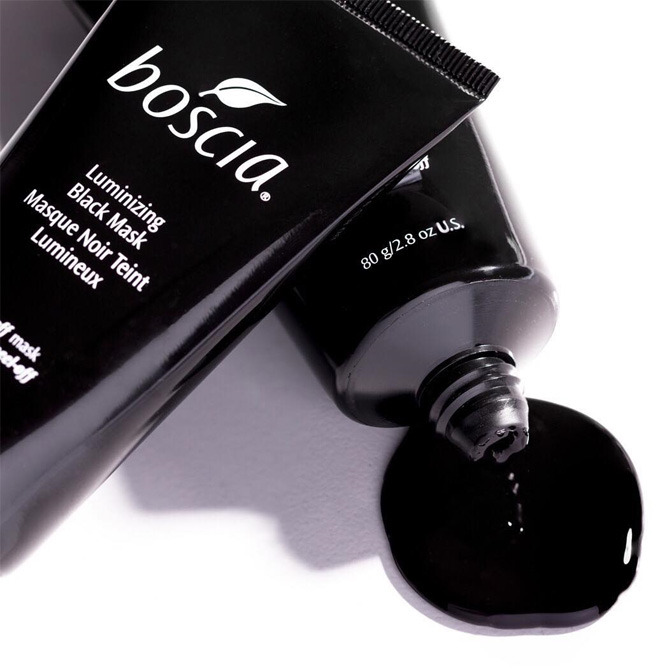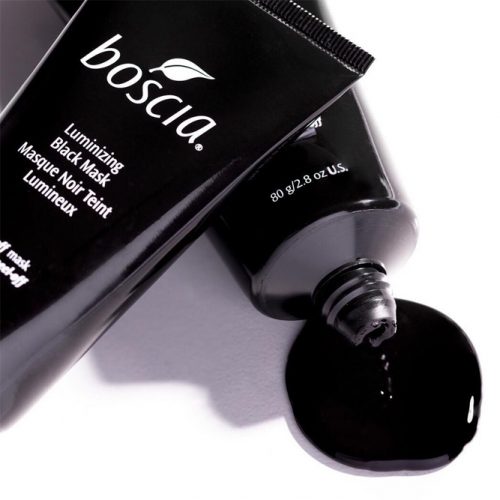 Source: boscia via Instagram
The best blackhead removal mask will help to absorb all excess oil as well as impurities and exfoliate pores, refine the appearance of one's skin. Boscia Luminizing Black Charcoal Mask can grant your skin all of that. It contains charcoal powder that will soak the unnecessary oil. Calcium Montmorillonite Clay present in the mask will not only help exfoliate the dead skin cells but also make the pores less visible. The clay involves 67 minerals. Also, the mask contains Willowherb that calms skin and deals with redness and inflammation. Plus, there is Jojoba Leaf that is a very powerful antioxidant and will save your skin from the harmful effects of the UV rays and pollution. The mask contains no preservatives. And it can be used on sensitive skin, too.
LuckyFine Aloe Vera Peel Off Facial Mask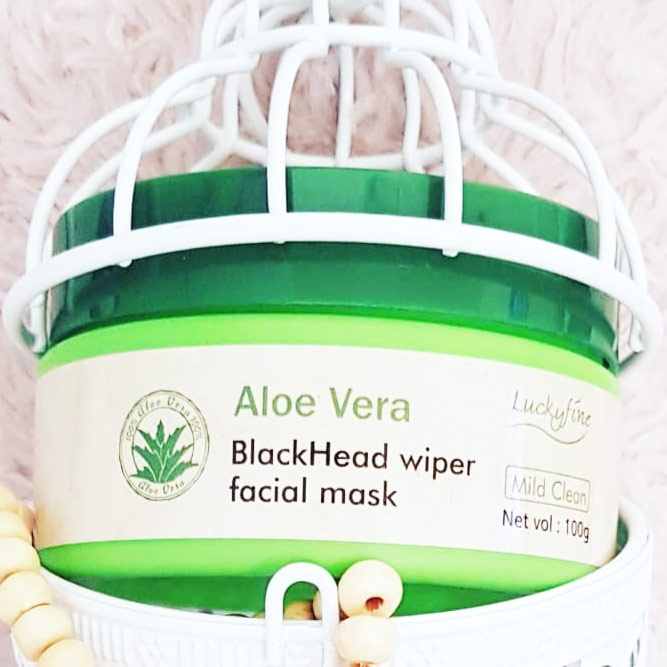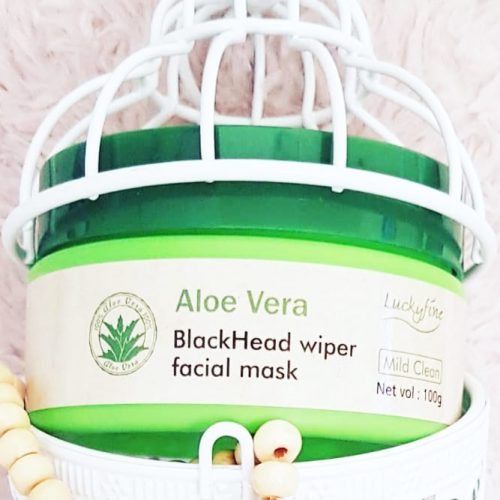 Source: naloo_tev via Instagram
If you have sensitive skin, LuckyFine Aloe Vera Peel Off Facial Mask is exactly what you need. This mask has a soothing effect, and it hydrates your skin as well as reduces the production of oil.
This blackhead removal peel off mask will clean and nourish your skin effectively. Those who have tried this mask notice that its absorption qualities are very strong. Plus, after using it, the pores shrink, and the skin becomes stronger. The best thing about this anti-blackhead mask is its multipurposeness.
And with this mask, you won't have to use mud mask afterward. Unlike many other masks, LuckyFine Aloe Vera Peel Off Facial Mask won't cause any irritation or redness even if your skin is hypersensitive.
Cherioll Blackhead Mask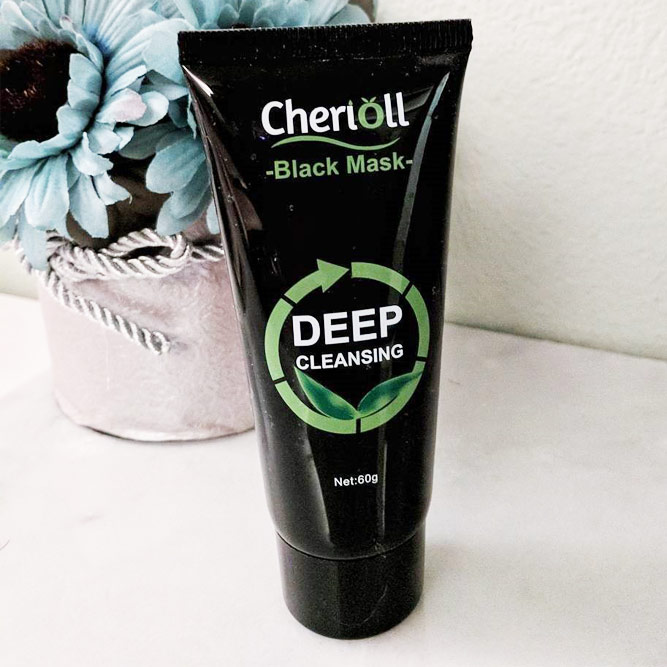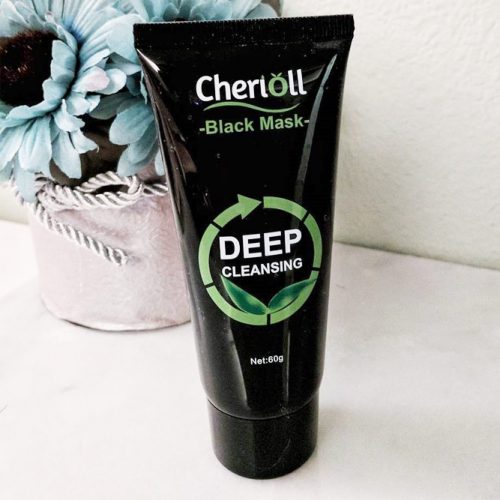 Source: thepinkadour via Instagram
This black mask is perfect for cleaning your pores and removing all those bothersome blackheads. This mask will control the oil production, treat acne, and add freshness to your skin. Plus, it has an anti-aging effect.
Cherioll Blackhead Mask has the following pros:
The mask removes blackheads, cleanses one's skin.
It can be applied twice or even thrice a week.
It involves natural ingredients, for example, activated charcoal.
The mask is not messy. It is simple to apply.
The application instructions are clear.
And there is only 1 word of caution: choose another mask if your skin is sensitive because the product has a strong cleansing effect.
DIY Blackheads Peel Off Mask With Egg White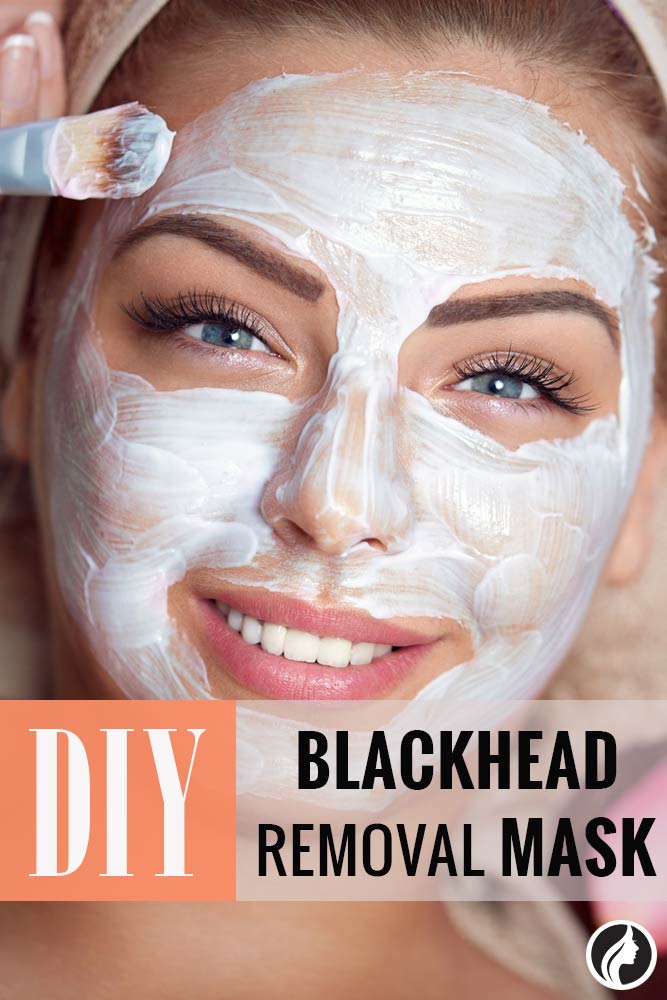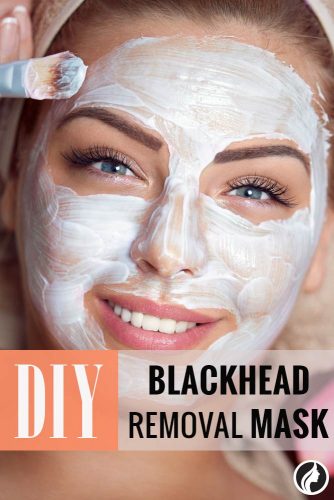 Try this blackhead removal mask diy, and you will be totally amazed at its high effectiveness. To prepare the mask, you will need tissues, a whisk or fork, an egg white, and a bowl. Here's how to prepare it at home:
Separate 1 egg white from the yolk and mix the egg white for several minutes in a bowl. Whisk until the consistency becomes frothy.
Rinse a clean cloth with hot water, then place this cloth on your face. This trick will help you to open the pores. As a result, the mask will extract the dirt from your skin more easily.
Now apply the whisked egg white. Focus on the areas that are prone to blackheads, that is, your nose, chin, maybe cheeks.
Cover the mask with a tissue.
Next, with the help of a foundation brush, add another layer of the mask over the tissue. And again, cover it with a tissue.
Leave this mask on your face for approximately 15 minutes. It should dry completely. Once dry, it will feel stiff.
Then the mask should be peeled off. Start from the tissue edges.
Wipe your face, using a wet and warm cloth. After that apply toner and some light moisturizer.
To get healthy skin, apply this mask for 2 times per week for about a month. The result will be awesome!
DIY Blackhead Removal Mask With Turmeric, Peppermint & Frankincense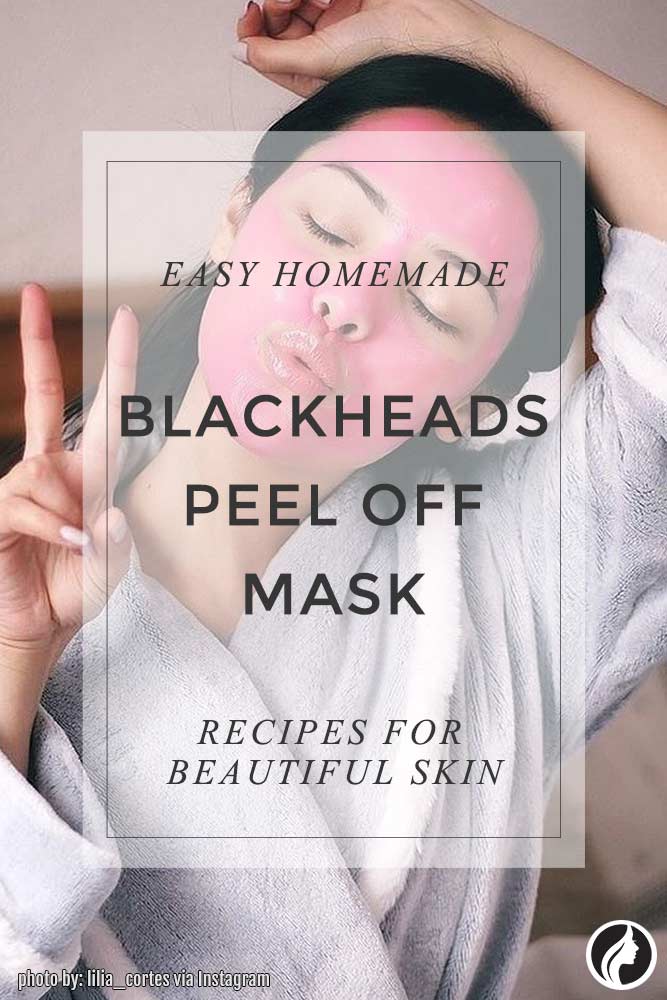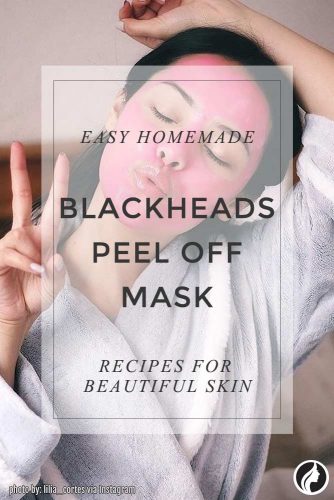 Source: lilia_cortes via Instagram
To remove blackheads, try a mask made of turmeric, peppermint, and frankincense natural oils. You will need water, 1 tablespoon of gelatin,1 drop of frankincense oil, a half of a teaspoon of turmeric, and 1 drop of peppermint oil. It will take only five minutes to prepare this effective face maska. Follow these simple steps:
Heat the water, about 1/8 cup. When heated, pour it into a dish.
Mix in the peppermint oil.
Blend in the gelatin.
Add in the frankincense.
Stir in the turmeric. Mix thoroughly.
Apply the mixture to your nose or wherever you have blackheads. Once the mask is dry, peel off. Then your face should be rinsed with lukewarm water. Enjoy the benefits of natural ingredients!
How To Remove Blackheads With Gelatin & Milk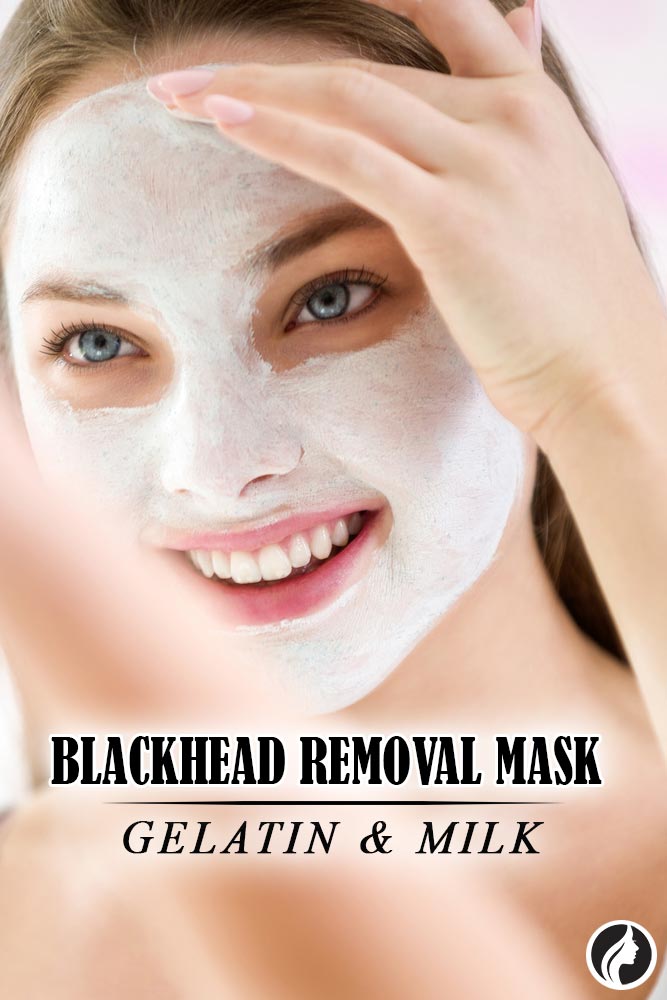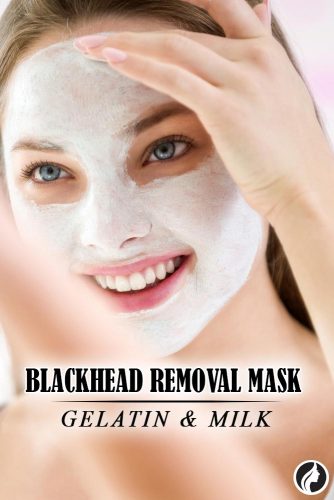 People cleanse their skin pores for the purpose of aesthetics. If you wish your skin to appear healthier, try this mask. You just need milk and unflavored gelatin to prepare it. Follow these simple steps:
Take 1 tablespoon of flavor-free gelatin powder and 1 and a half tablespoon of milk. Mix these ingredients in a bowl for microwaves, using a spoon.
Put this bowl in your microwave oven, set the time – 10 seconds. This time will be enough for heating the mixture.
With your fingers, apply the mixture to your face.
Leave it on your face for half an hour or a bit more. It must dry completely.
Remove the mask. When coming off your skin, the gelatin will take dead skin cells, dirt, and clogs along with it.
Such mask will work great for all skin types. As for the ingredients, you can use any milk for it but use only clear gelatin. Colored or flavored gelatin might stain your skin.
Do not forget to add this article to your bookmarks because you should try all these mask recipes and products! Find the mask that works best for you and enjoy your healthy-looking skin. Do you have more beauty-related questions? All answers are here on our blog.