What is the best acne face wash? It is the facial cleanser that can wash away makeup, grime, pollution, and dirt. The most effective cleanser can also allow other skin care products to reach deeper into your skin, thus, do their job much better. And there is one more quality the best cleanser has: it works for your skin type. For the fastest and most durable result, the wash must be used in the morning and evening. Now let's discover which cleanser can make your skin healthier.
*We may earn money from affiliate links on this page. Please check out our disclosure policy for more details.
Why You Should Use Acne Cleansers In Daily Face Care?
It's important that you use facial cleanser every day two times – when you wake up and when you go to sleep. Depending on your skin type and the cleanser you use, the frequency of use may change. The cleanser will leave skin dirt- and buildup-free and thus will prevent the pores from getting clogged.
Perfect Face Wash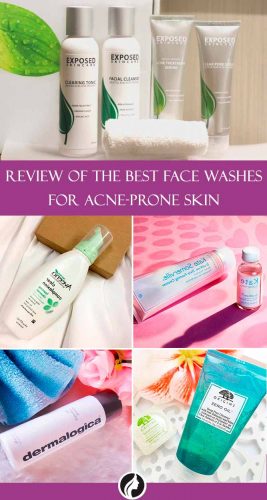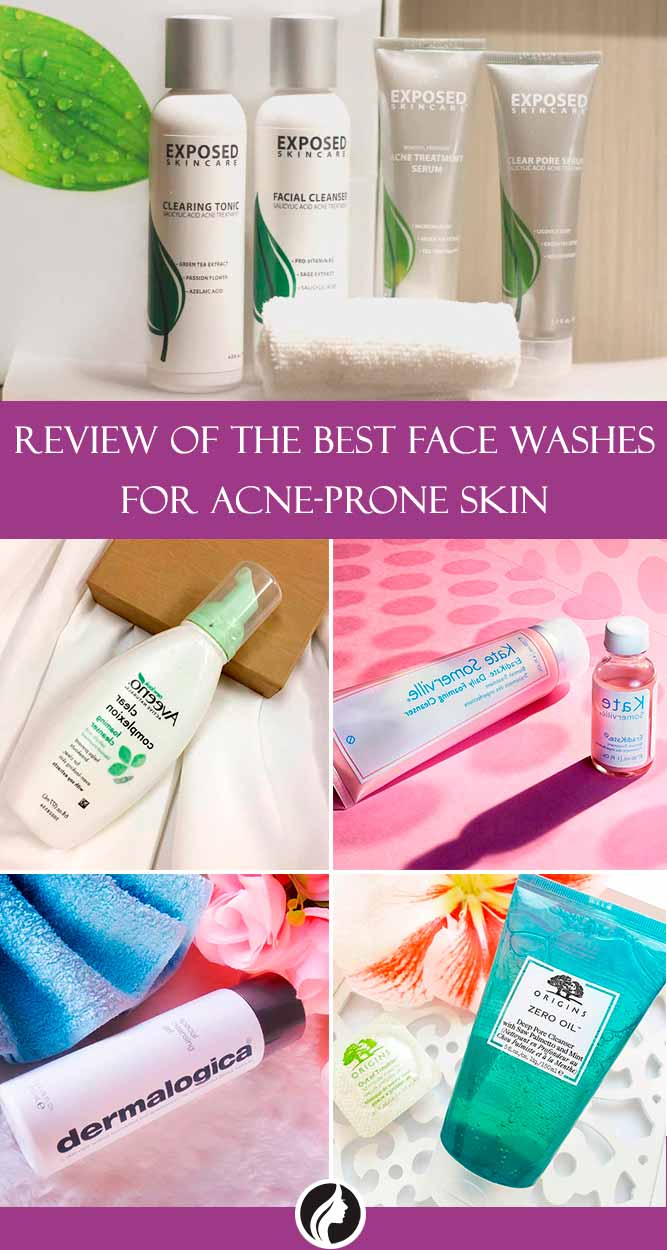 When it comes to picking skin care products, you must always base your choice on your skin type. Even the most quality product might fail to work for your skin. If its instructions state that this product is designed for particular skin types and you have a different skin type, don't use it. That would be a waste of money and may harm your skin.
And remember that the best acne face wash will be fragrance-free. Also, stay away from products that leave some tingly sensation or film on your skin. The anti-acne wash must not dehydrate your skin.
Key Ingredients in Good Face Wash
Experts in treating acne point out that quality face wash should contain one of the following key ingredients: benzoyl peroxide, glycolic acid, or salicylic acid. Face cleanser with one of these ingredients penetrates the pores and eliminates impurities that clog them. These are bacteria, excess oil, makeup, and dead skin cells. And unlike other purifying chemicals, these three are less likely to cause any side effects like redness, scarring or irritation. Benzoyl peroxide, glycolic acid, and salicylic acid unclog pores gradually, decrease the size and number of blackheads, prevent the emergence of new breakouts.
How to Wash Acne-Prone Skin For Best Results?
To treat your clogged pores, your task is not only to pick the best acne face wash but also to use it in the right way. The first step is to wet the face with lukewarm water. If your skin is dry or sensitive, apply and spread the cleanser with your fingers. But if your skin is normal or oily, you can use a cloth for exfoliating. Rinse off the product thoroughly with lukewarm water.
Top 10 Best Face Washes For Acne-Prone Skin
After conducting the research and reading dozens of reviews on Amazon, we have come up with 10 best face washes for acne-prone skin. You will find your most effective cleanser in this list no matter your skin type.
Exposed Skin Care Facial Cleanser - Perfect Choice For All Skin Types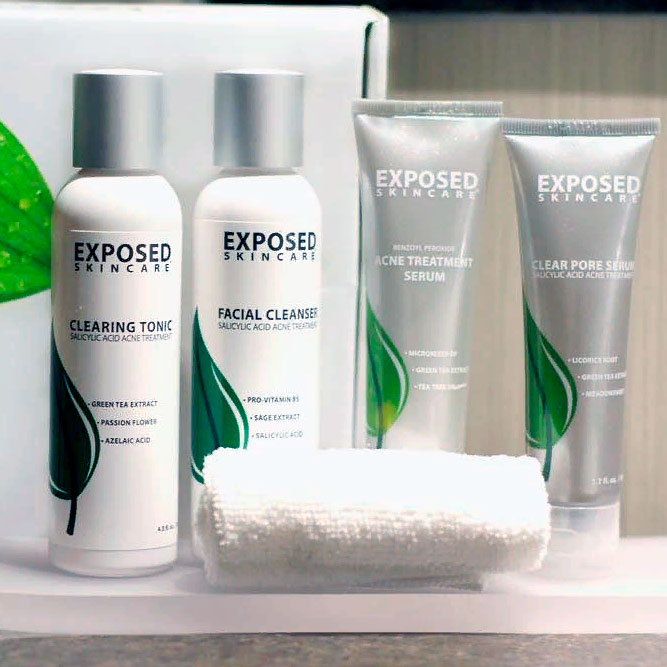 Credit photo: Instagram.com/faithfilledmotherhood
If you wish to experience the benefits of natural ingredients, consider including Exposed products in your daily face care routine. This cleanser works for any skin type. Its formula is rich yet gentle, and people with sensitive skin can use this cleanser, too. The extract of sage leaf, salicylic acid, and a vitamin B5 work together to ensure healthier skin.
Clean & Clear Continuous Control Acne Cleanser For Normal, Oily And Combination Skin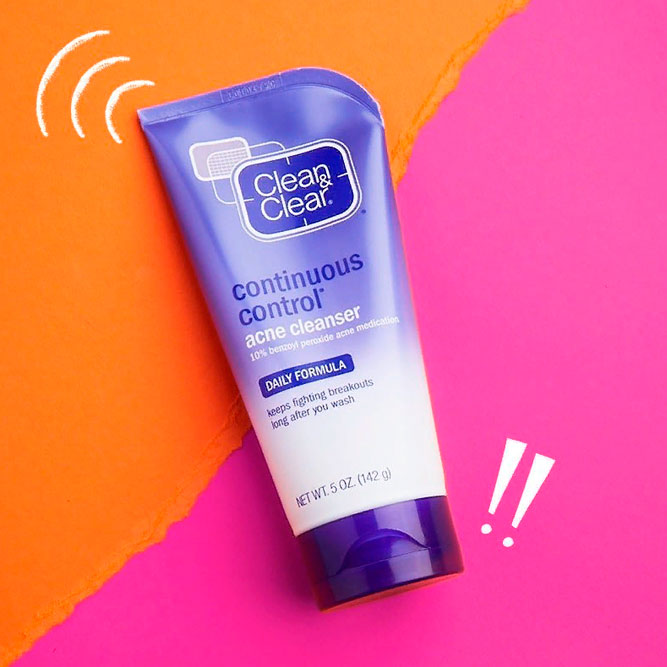 Credit photo: Instagram.com/cleanandclear
If you have oily skin, try the Clean & Clear cleanser. It removes oil and dirt with a special technology that penetrates the pores effectively. It contains Benzoyl peroxide (10 percent). People notice that with the use of it, the number of acne decreases drastically.
Humane Acne Wash For Extremely Oily Non-Sensitive Skin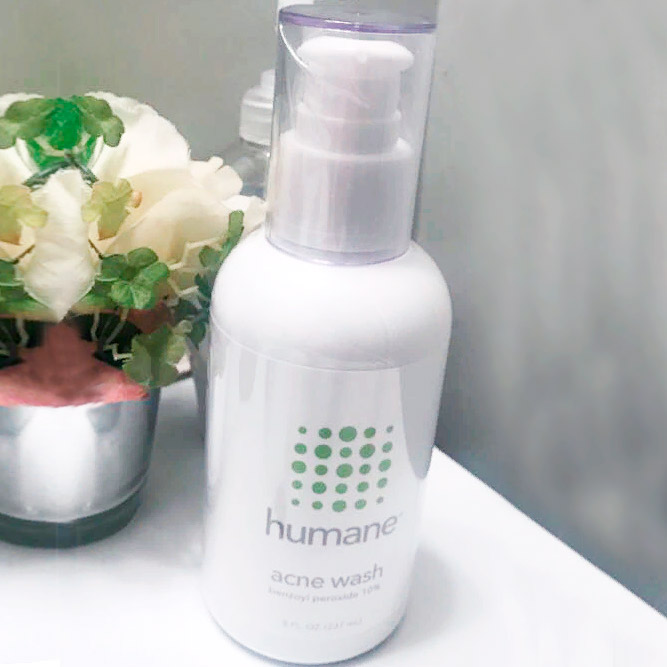 Credit photo:Instagram.com/fleekbeautique
This product can be used either as spot treatment if you have normal skin or as acne wash if your skin is non-sensitive and too oily. Benzoyl peroxide will deal with swelling and redness right away. It will also reduce the visibility of pores and prevent the reoccurrence of acne.
Origins Zero Oil Deep Pore Cleanser - Best Face Wash For Oily Skin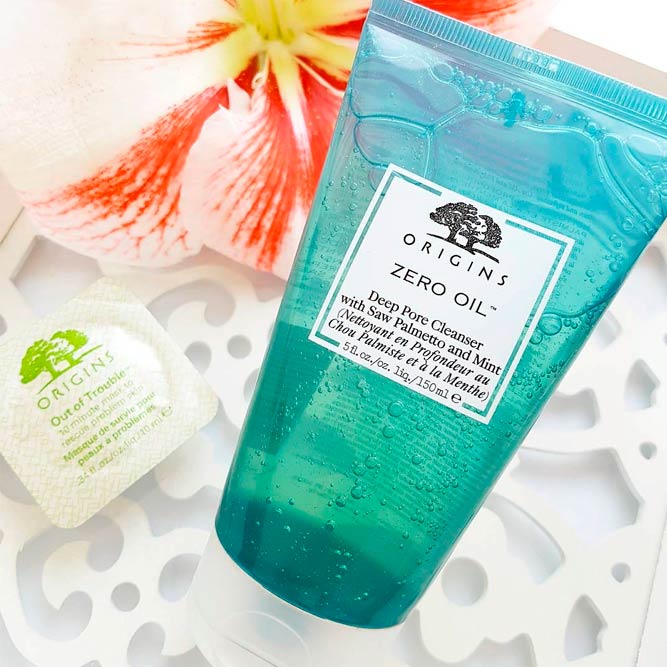 Credit photo: Instagram.com/tatis.blog
This anti-acne product has exceptional antiseptic properties as it contains Saw Palmetto. It can be used for oily skin only. This cleanser will not only reduce pores, acne, and beachheads gradually but also control the extra oil secretion effectively. It must be used twice a day.
Clearasil Ultra Rapid Action Face Wash For Combination Skin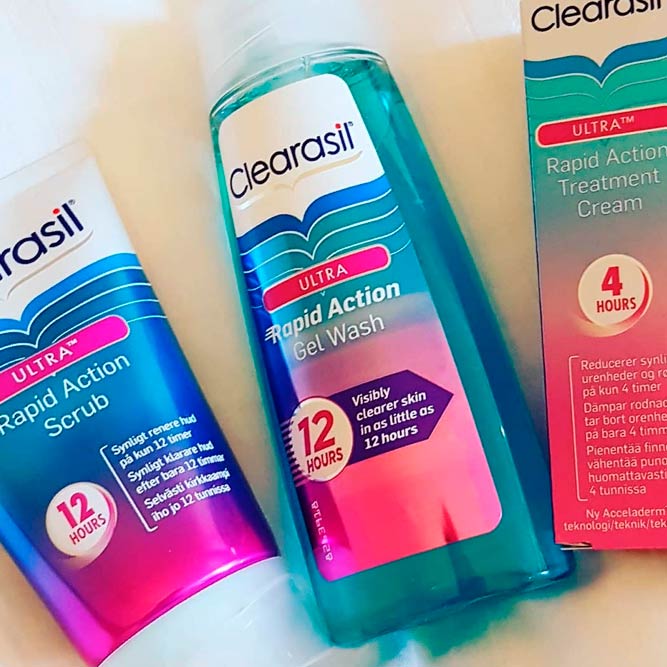 Credit photo:Instagram.com/rosinhanovais84
If the incredibly fast result is what you wish for your acne-prone combination skin, use Clearasil cleanser. Its formula is dermatologist-tested, and it is noticed to cause clearer skin within only 12 hours. Salicylic acid and other ingredients will open your pores, calm your skin, and improve its moisturization.
Kate Somerville Eradikate Daily - Acne Face Cleanser For Normal Skin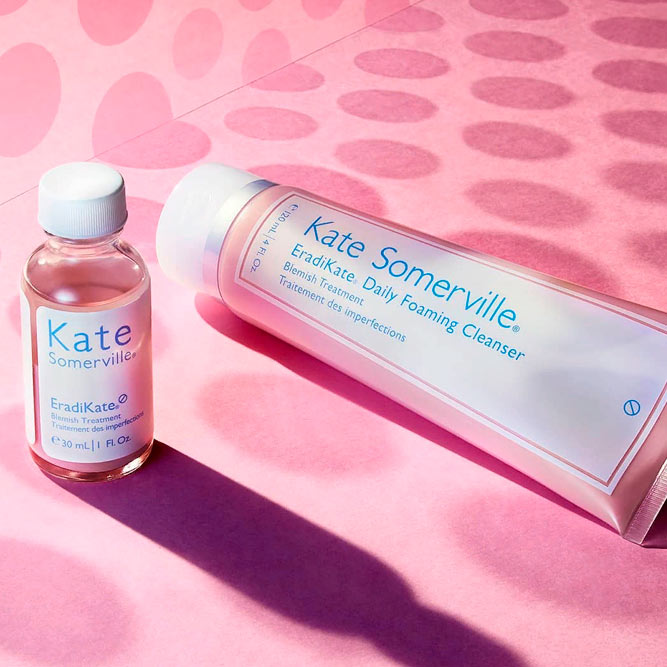 Credit photo: Instagram.com/cultbeauty
This face wash is best for combination, normal and oily skin. The main active ingredient is sulfur (3 %) here. It will purify the skin without causing any dryness. Users report the decrease in acne and sebum production within one week.
Olay Foaming Face Wash For Normal Sensitive Skin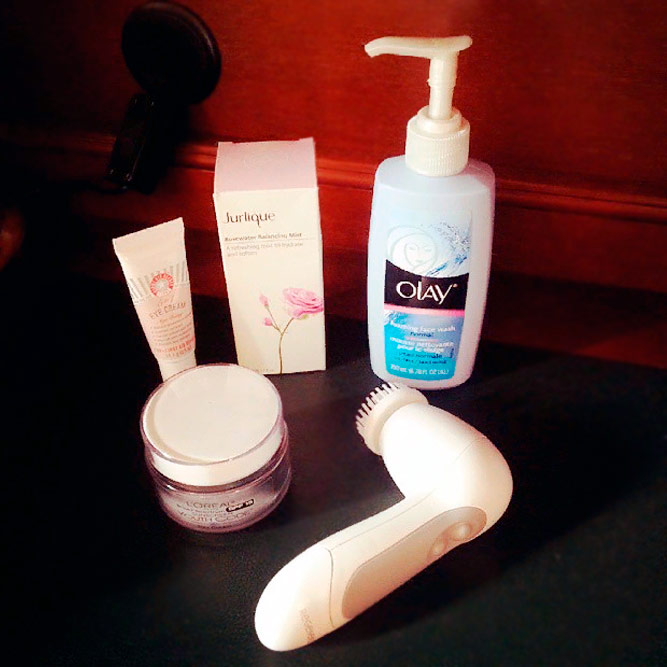 Credit photo: Instagram.com/elunia001
If you are searching for the best acne face wash for sensitive skin, this Olay cleanser may be the answer. It is non-comedogenic, fragrance-free and soap-free. It will remove all the excess oil and cause no irritation. Such gentle treatment is possible because the wash has glycerin as an active agent.
Aveeno Clear Complexion Foaming Cleanser - Best Cleanser For Dry Or Sensitive Skin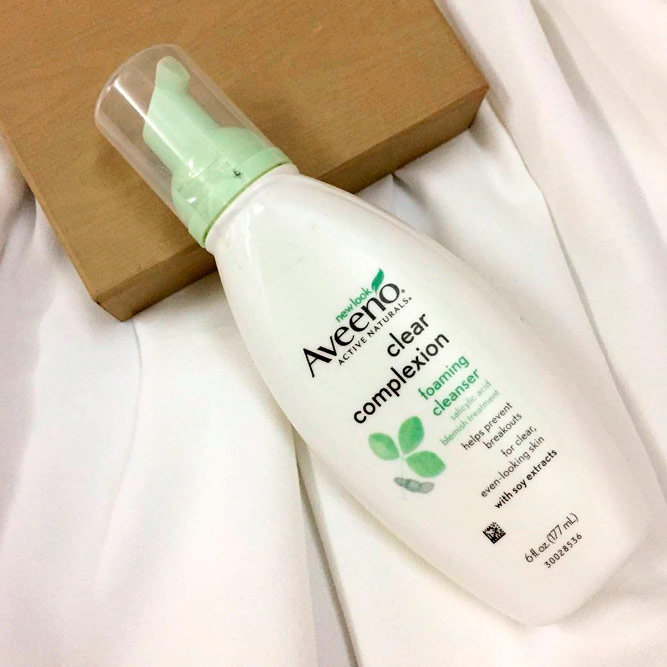 Credit photo: Instagram.com/charming.lipstick
If you have sensitive or dry skin, why not go for Aveeno face wash? And it is so safe for sensitive skin that even eczema sufferers use it, as well. Salicylic acid (only 0.5 %) is a part of its moisture-rich formula with soy. Besides dealing with acne, the wash enhances the tone and texture of the skin.
Dermalogica Special Cleansing Gel For Sensitive Skin (All Skin Types)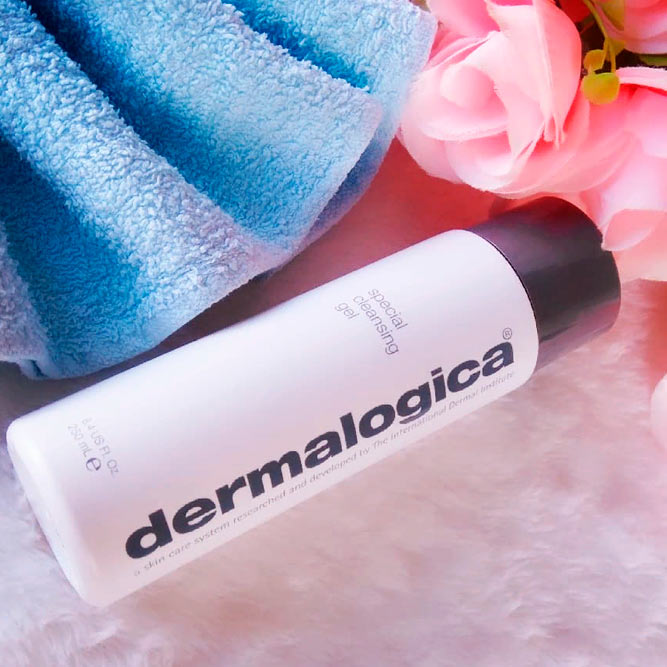 Credit photo: Instagram.com/nastasija_1983
This Dermalogica cleansing gel works for all skin types, including sensitive skin. The soap-free formula will purify the clogged pores and cause no drying out. And the natural balance of moisture in your skin will not be disturbed, too. Its ingredients deal with bacteria that cause acne.
Neutrogena Rapid Clear Stubborn Acne Cleanser For Severely Acne-Prone Skin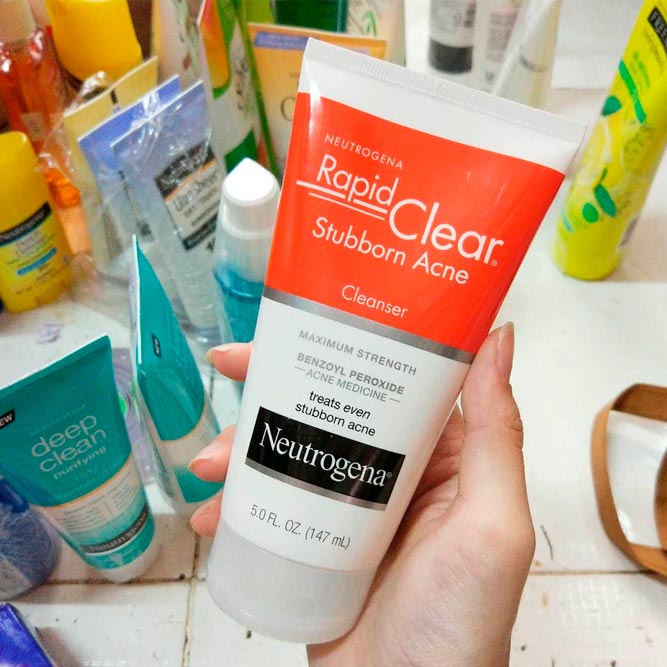 Credit photo: Instagram.com/katecosmetic28
In case you suffer from extreme breakouts, this product will be your life savior. With the salicylic acid (2 %) as its main ingredient, it will remove sebum and prevent the reappearance of pimples and acne. Every pimple will be broken down from its roots once and for all.
Don't hesitate to try some of the products from this list. We are sure that the result is worth it. Explore some more useful info on our blog.
FAQ: Best Acne Face Wash
How do dermatologists get rid of acne?
Acne can be treated with topical therapies, which are available over the market or through a dermatologist. Ask for treatments that contain benzoyl peroxide, which can assist the skin on a topical level. Benzoyl peroxide aids in the killing of acne-causing germs as well as pore unclogging.
Does vitamin C help with acne?
Vitamin C has anti-inflammatory qualities and aids in the reduction of acne-related redness and swelling. When you apply the vitamin topically, the effects are more noticeable. As a result, it aids in the healing of acne sores.
Does drinking water help acne?
Water can assist to enhance your skin in a variety of ways, which can help to reduce acne over time. Acne can be treated both directly and indirectly by drinking water. To begin with, when dealing with bacterial acne, water aids in the removal of toxins and bacteria from the skin, minimizing the risk of pore clogging.
Was this article helpful?