Eye makeup tutorials always come to our rescue when we wish to try something new but have no idea how to do that. Be it a special occasion, or just a search for the perfect look, you will definitely find our explanations helpful.
Smokey Eye Makeup Tutorials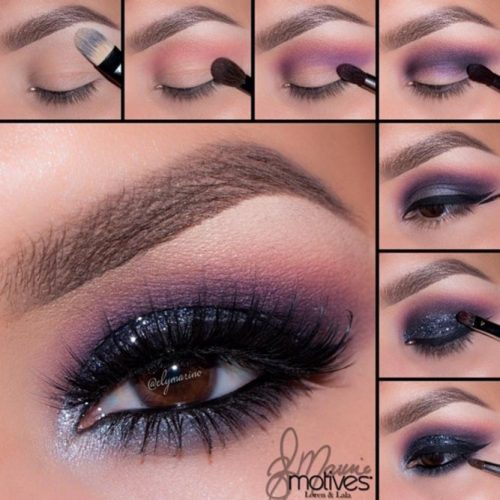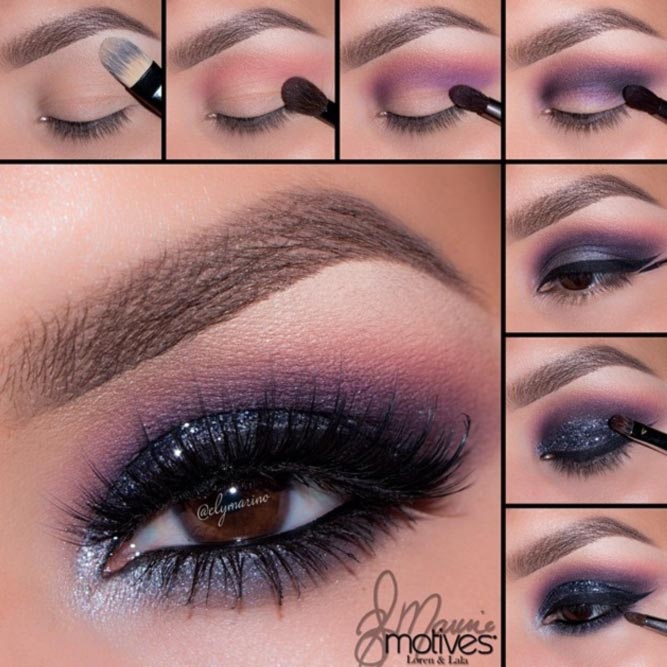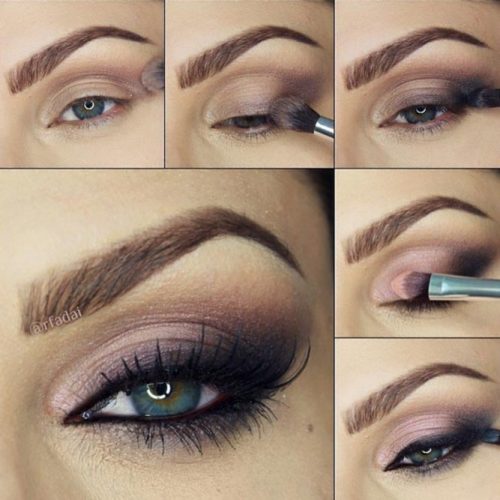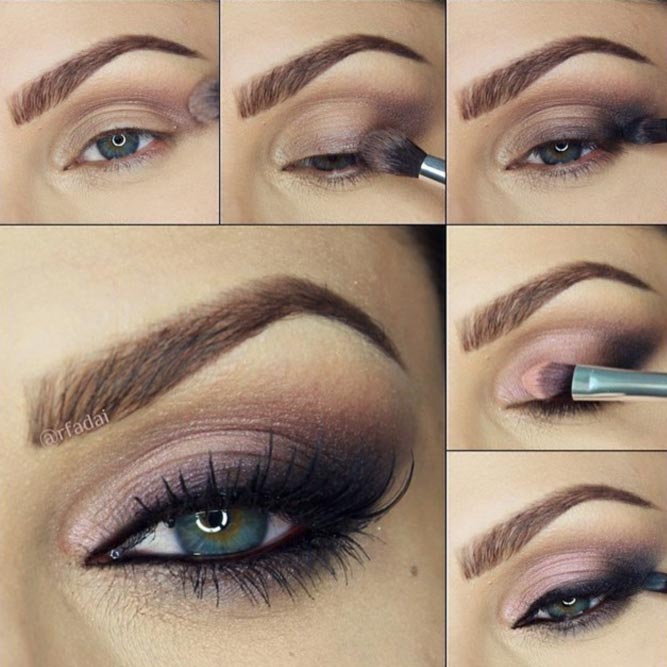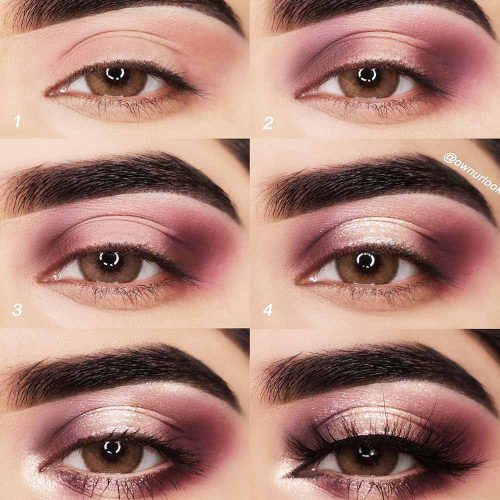 Source: Instagram/elymarino, Instagram/rfadai, Instagram/elymarino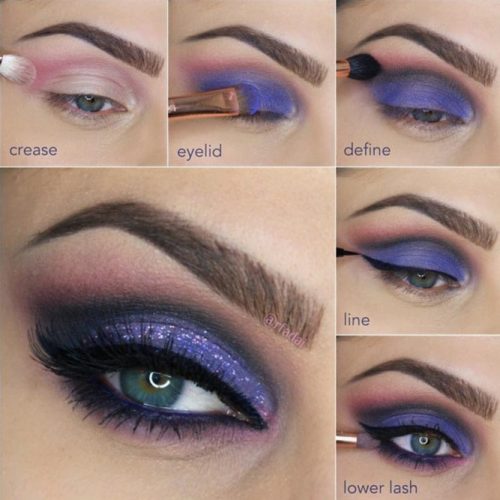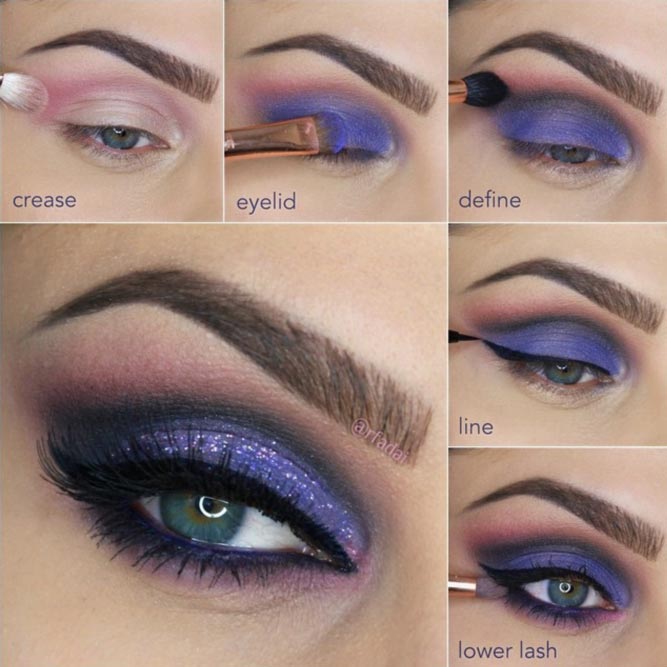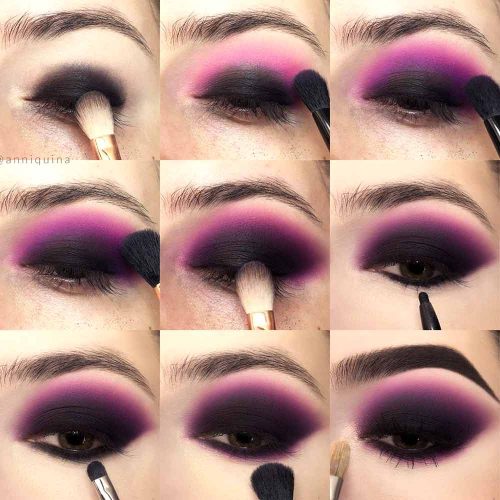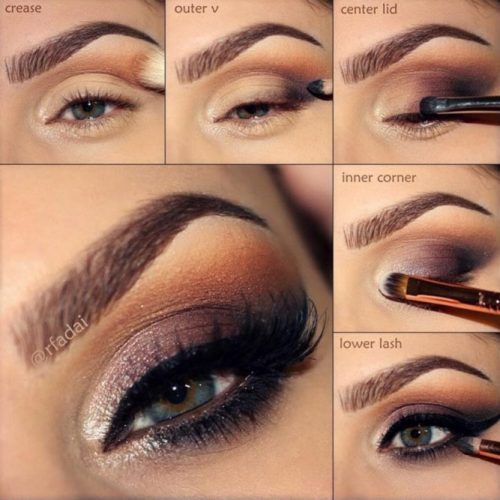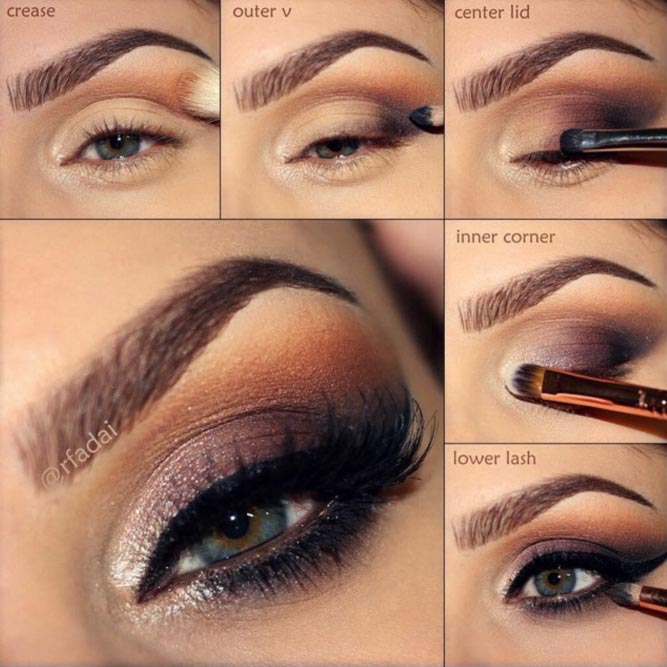 Source: Instagram/rfadai, Instagram/anniquina, Instagram/rfadai
There are two basic makeup tips for those opting for a smokey eye look. First, blending the shades is the key to success. And second, the chosen shades should be flattering.
Glitter Eye Makeup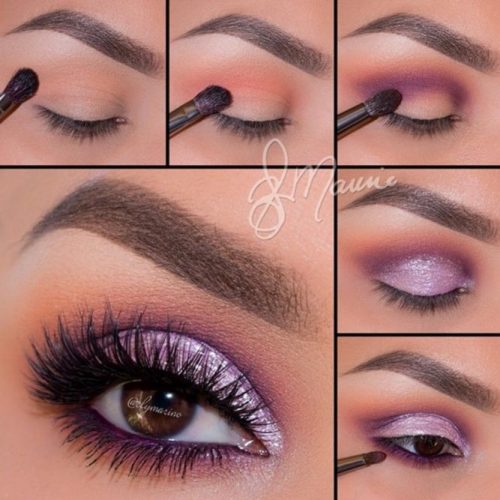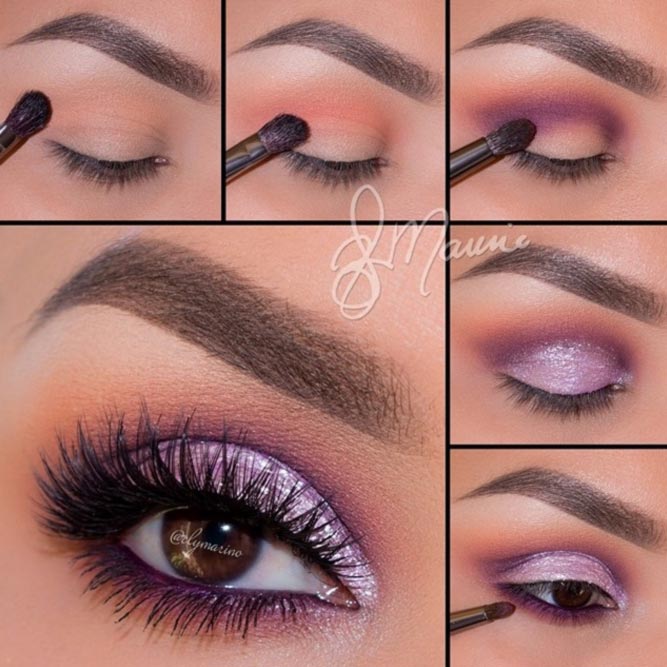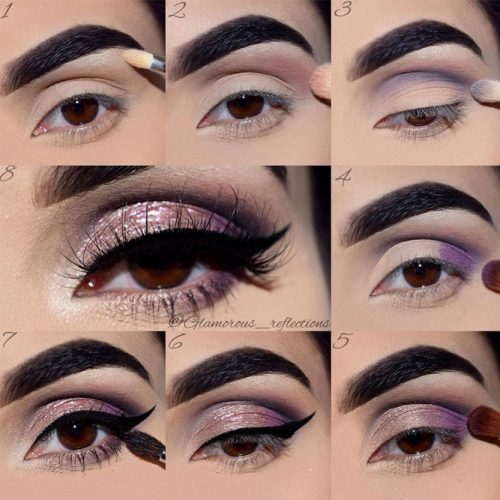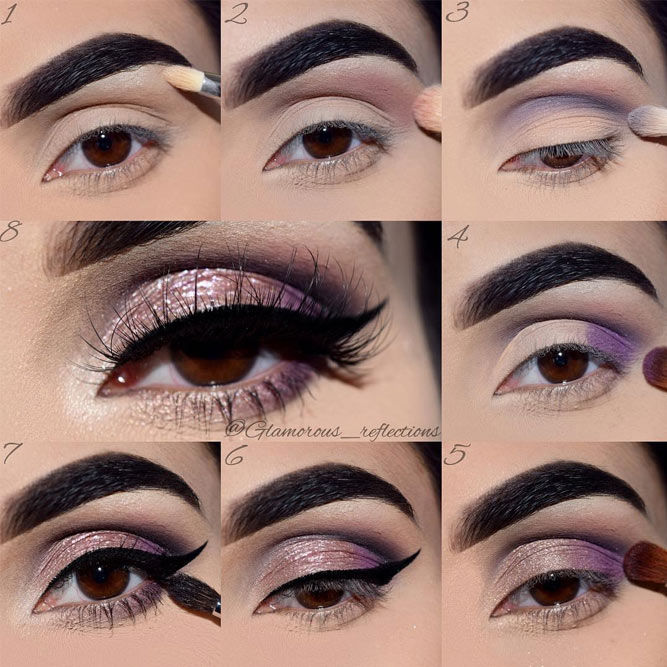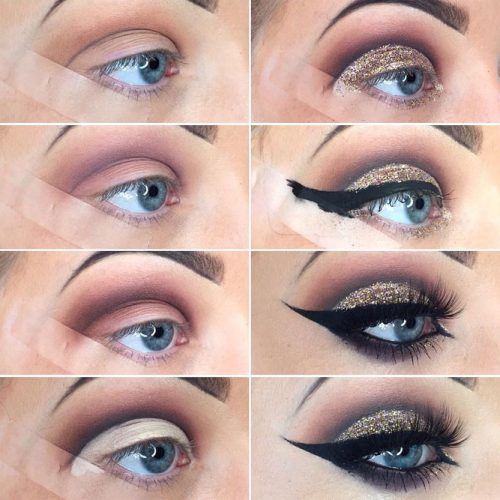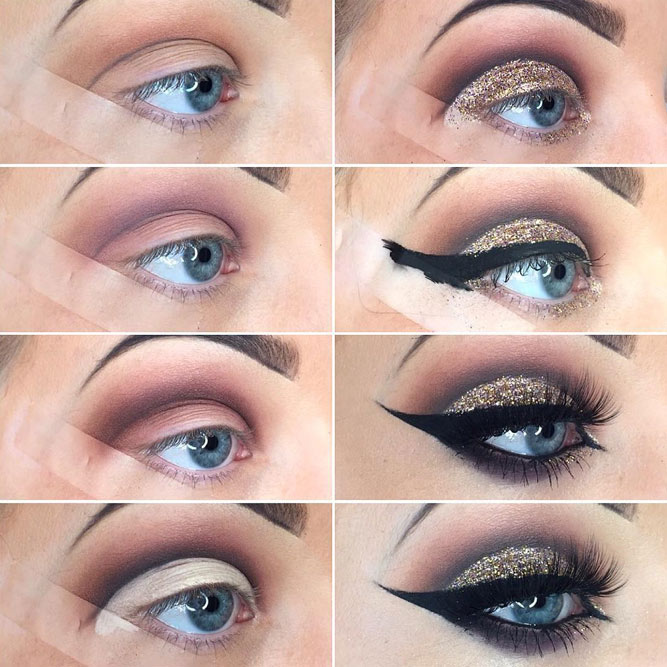 Source: Instagram/elymarino, Instagram/glamorous_reflections, Instagram/hbain_makeup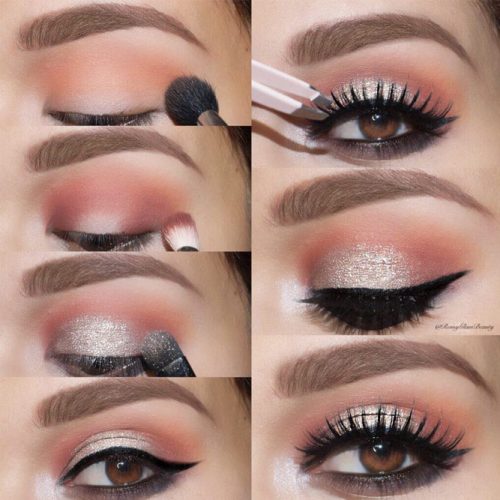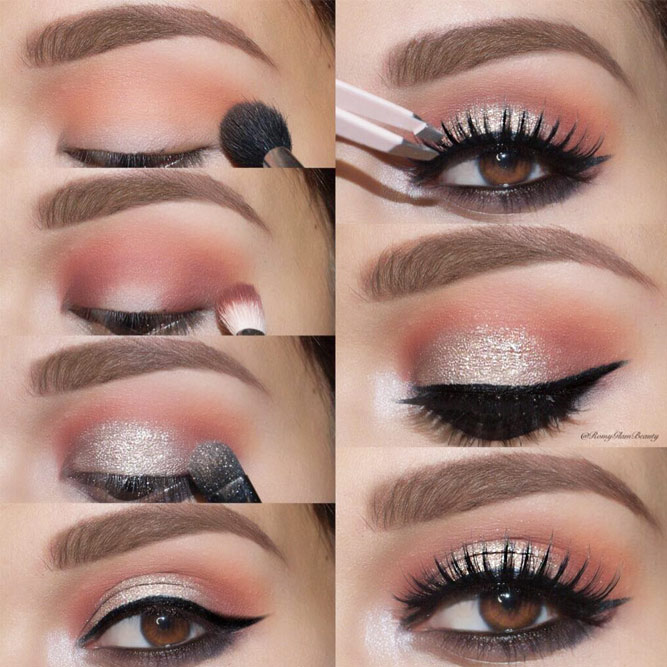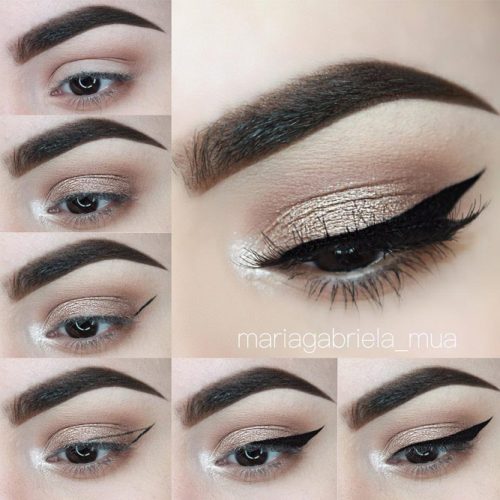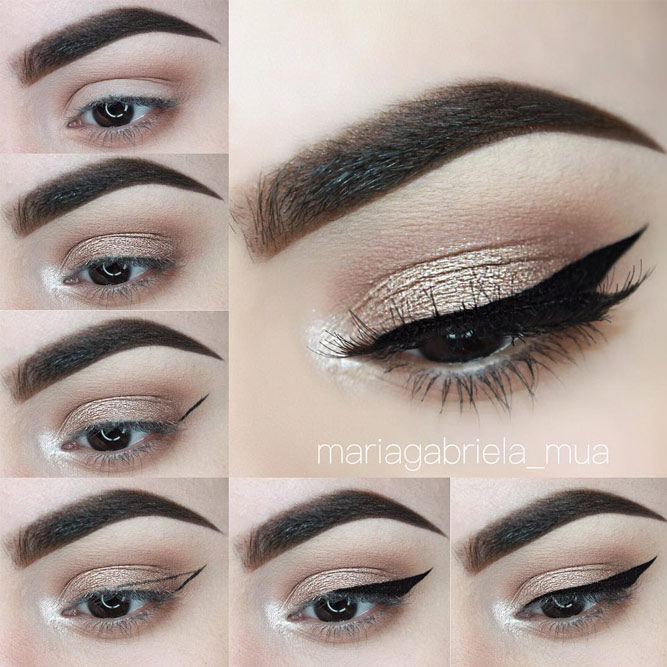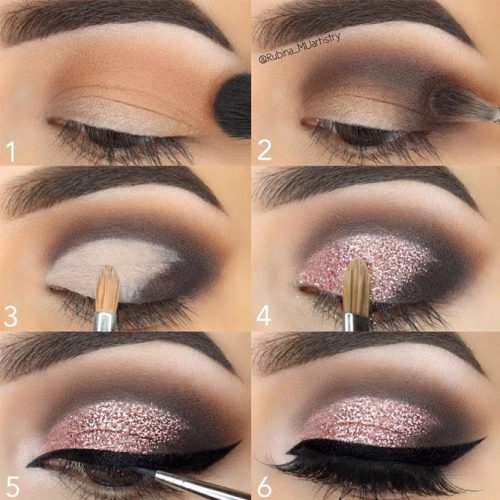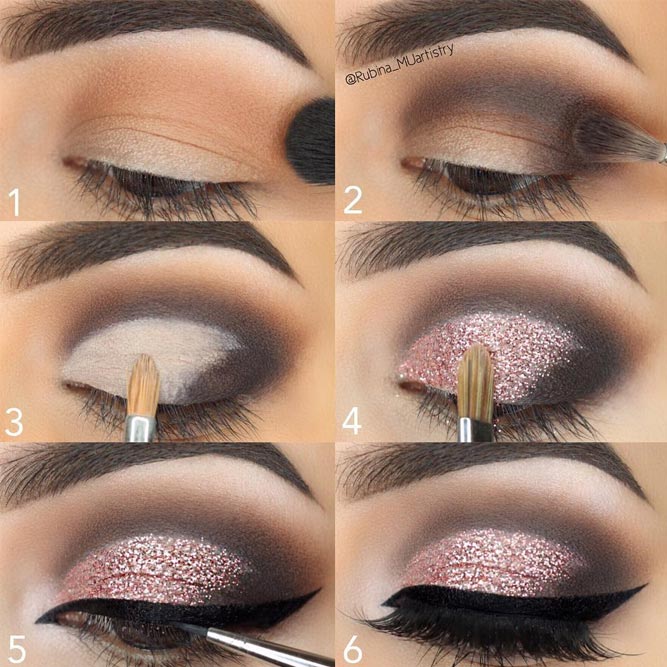 Source: Instagram/romyglambeauty, Instagram/mariagabriela_mua, Instagram/rubina_muartistry
And this tip is essential for any eye makeup: stock up with the best under eye concealer before starting. Thus, you'll be sure that dark circles won't spoil the look.
Eye Makeup Tutorials With Classy Eyeliner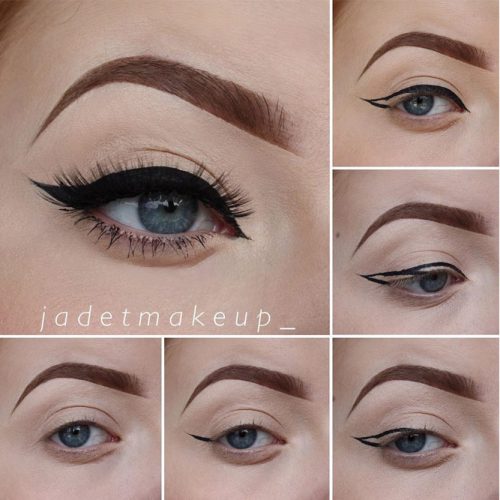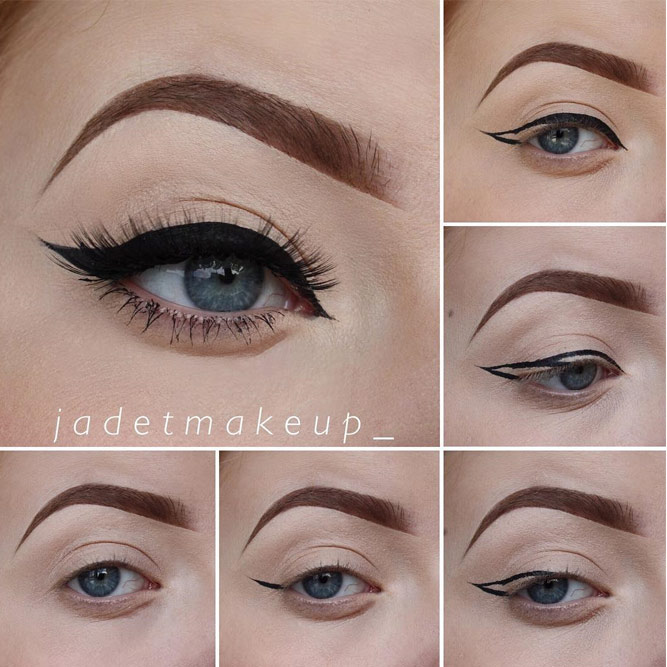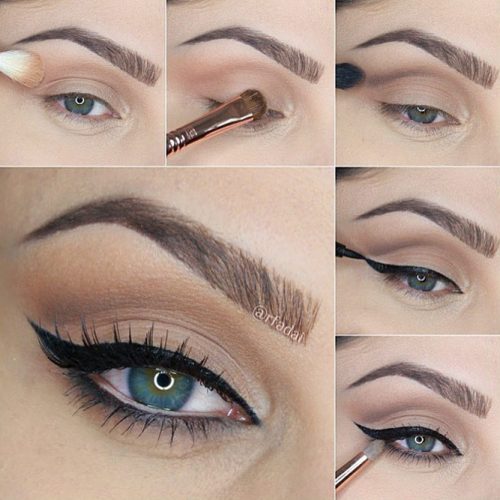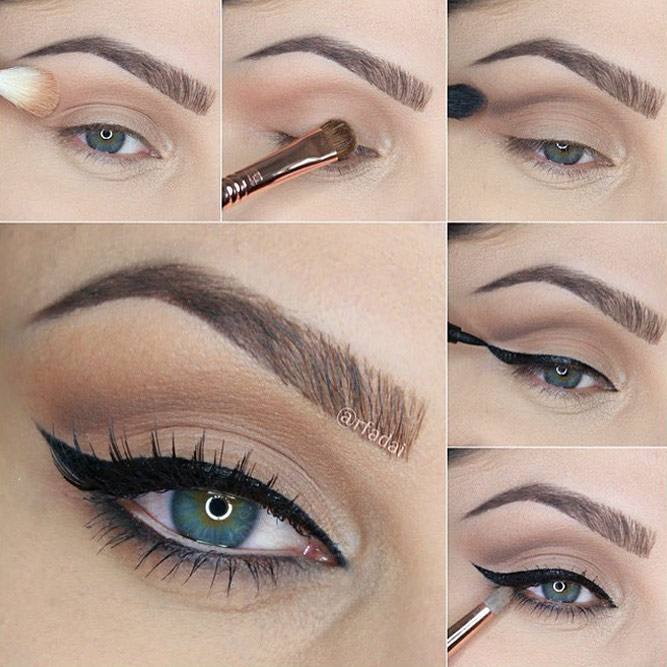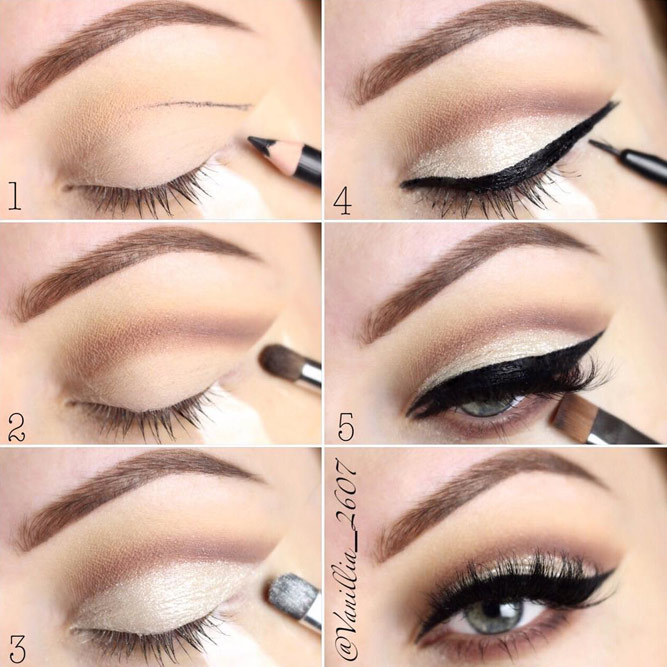 Source: Instagram/jadetmakeup_, Instagram/rfadai, Instagram/vanillia_2607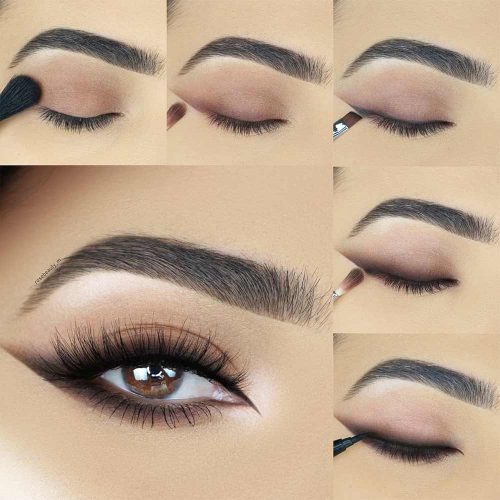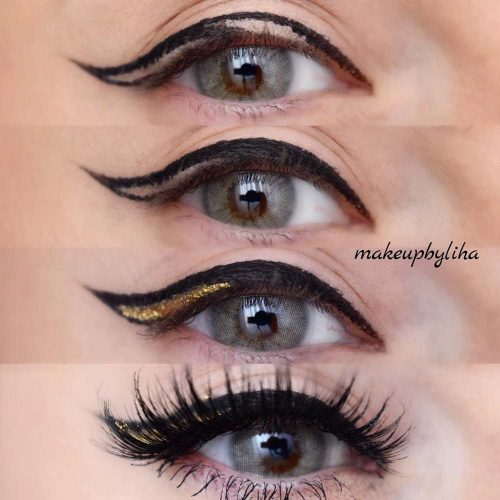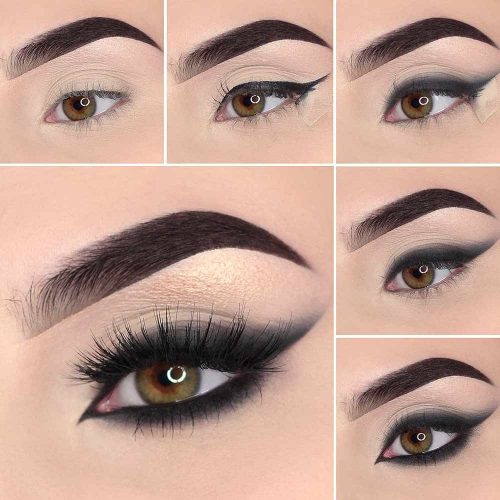 Source: Instagram/rosebeauty_m, Instagram/makeupbyliha, Instagram/sylvesterdani
It is not a secret to anyone that eyeliner makeup has been on the edge of popularity for a while now. However it is also important to be aware of all the trendy ways of pulling the look off. That is why we suggest to your attention these precise tutorials that will make you a pro in eyeliner makeup in no time!
Gold Smokey Makeup Tutorials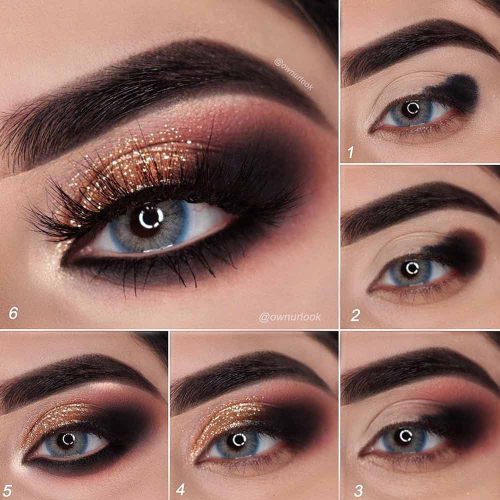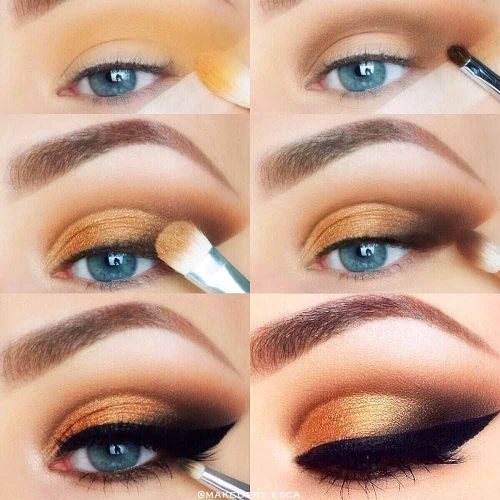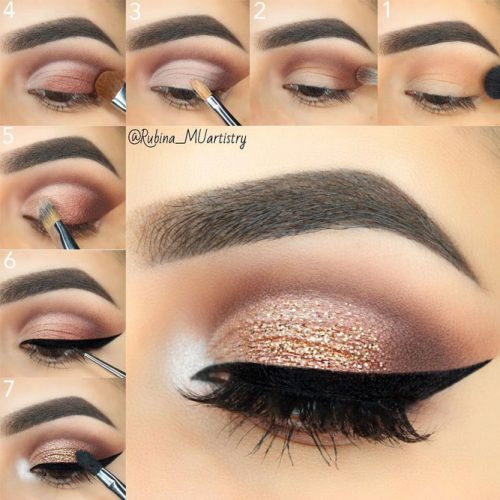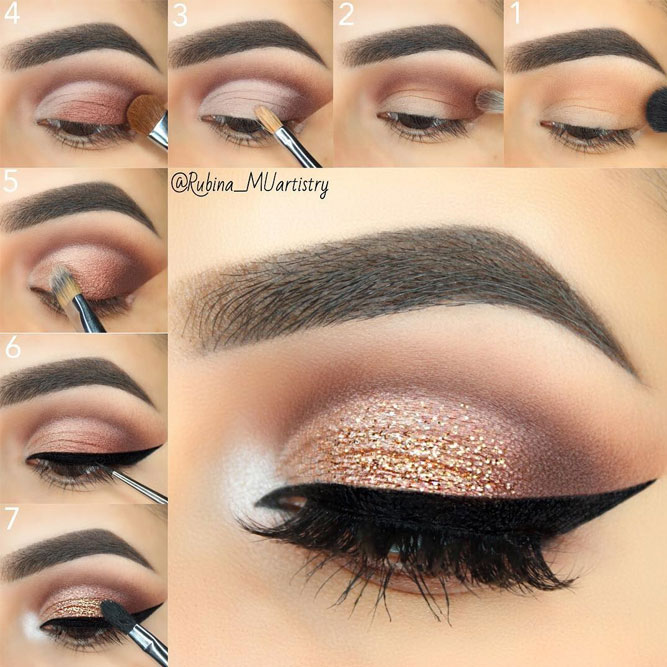 Source: Instagram/ownurlook, Instagram/makeupby.esca, Instagram/rubina_muartistry
Cut Crease Makeup Tutorials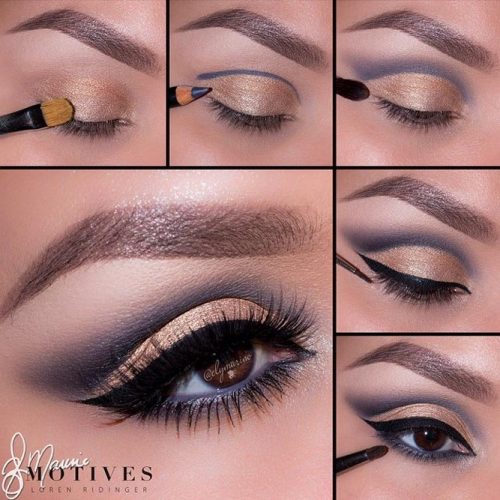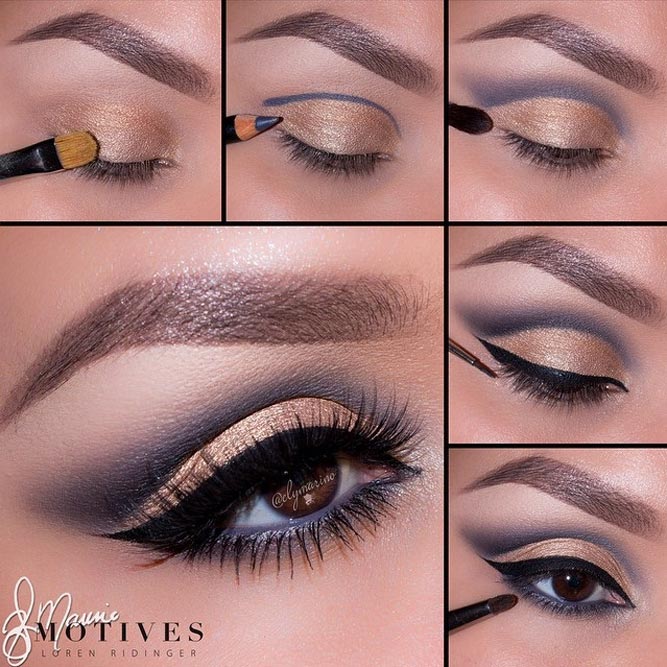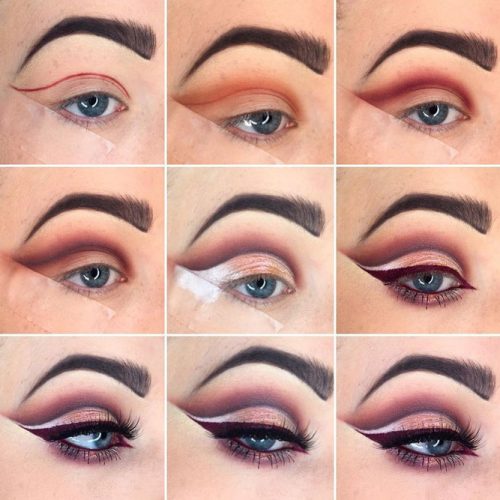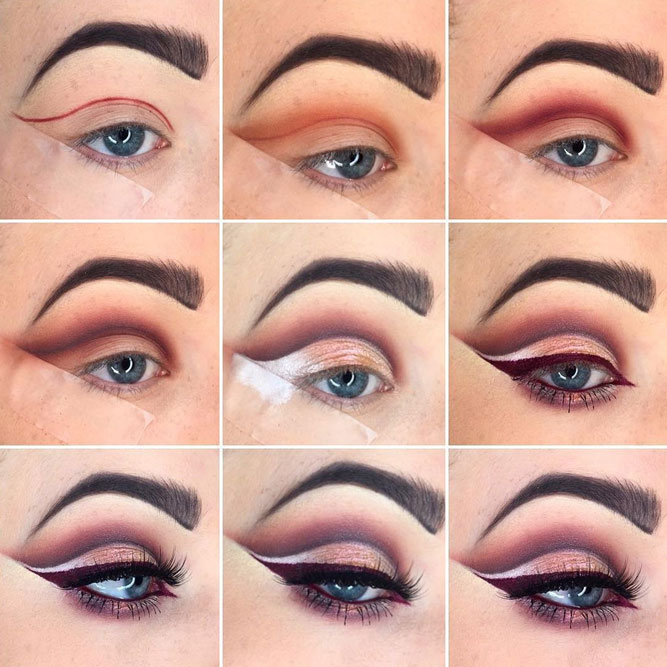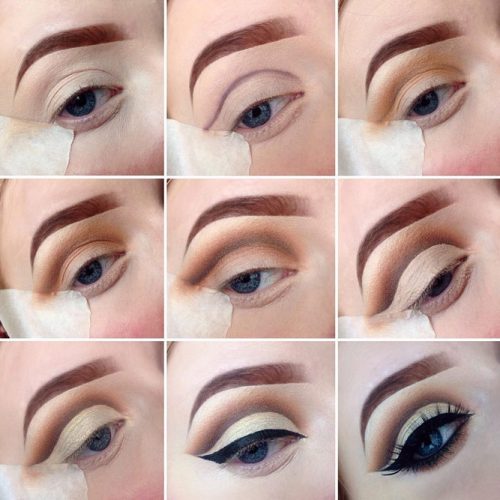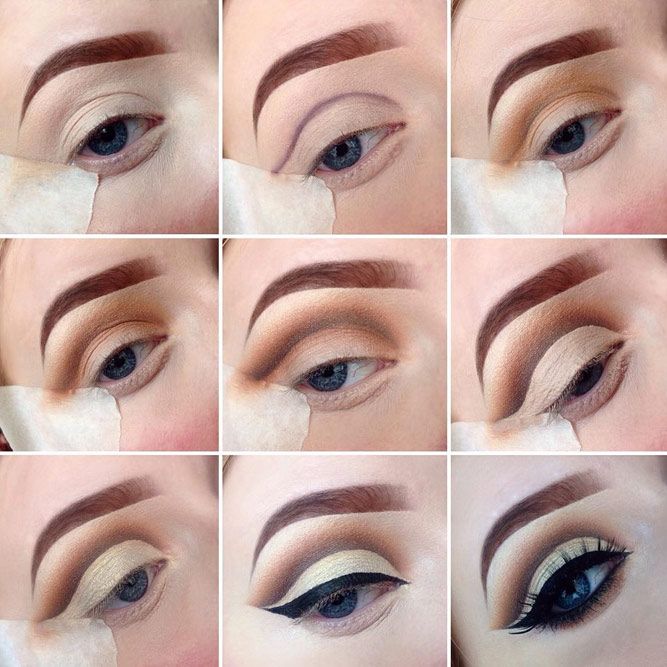 Source: Instagram/elymarino, Instagram/hbain_makeup, Instagram/jadetmakeup_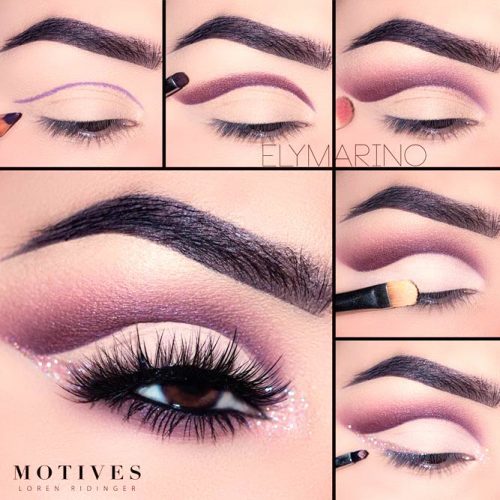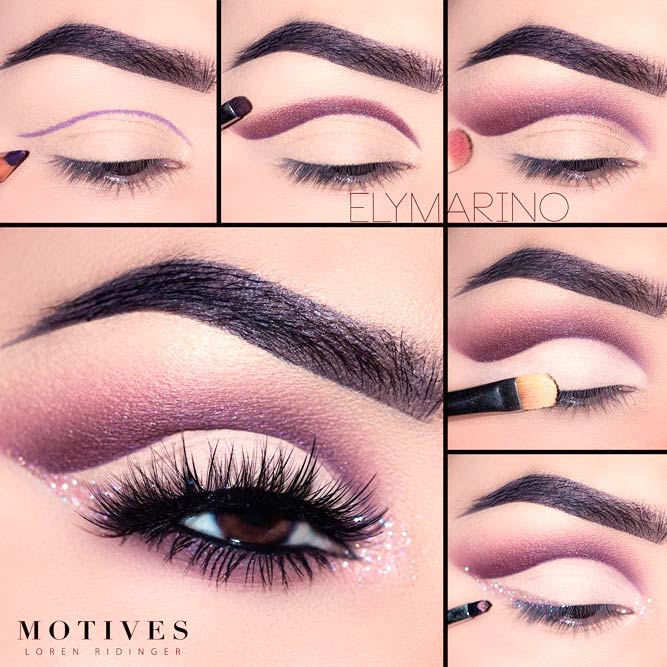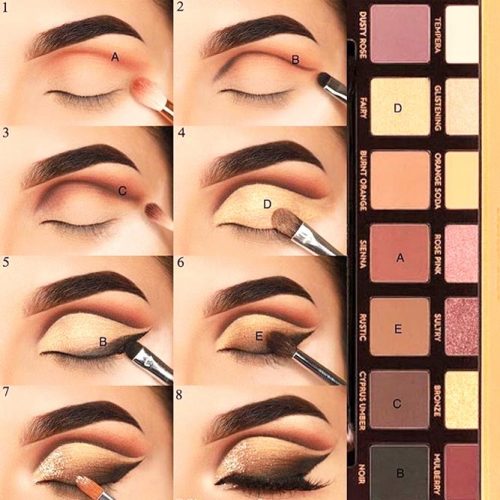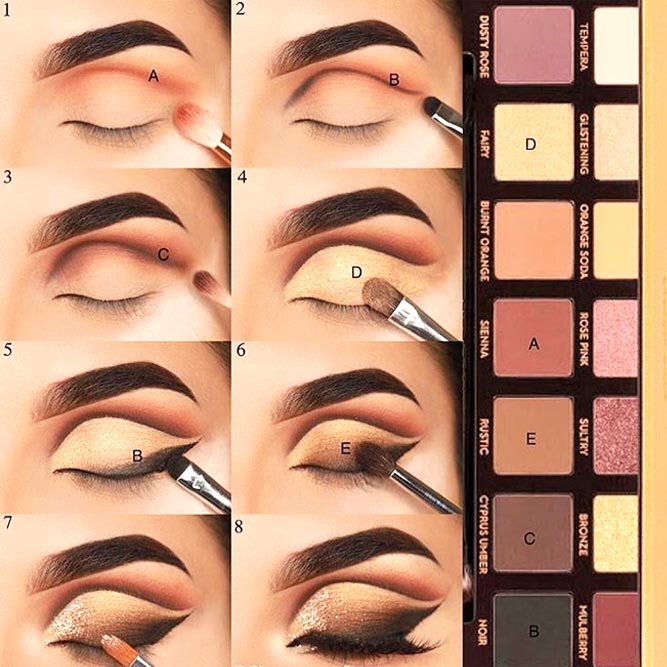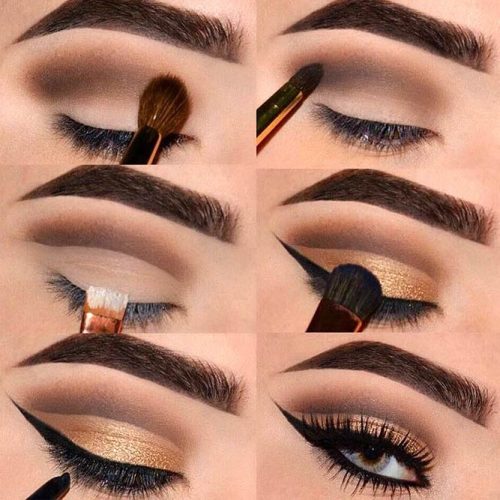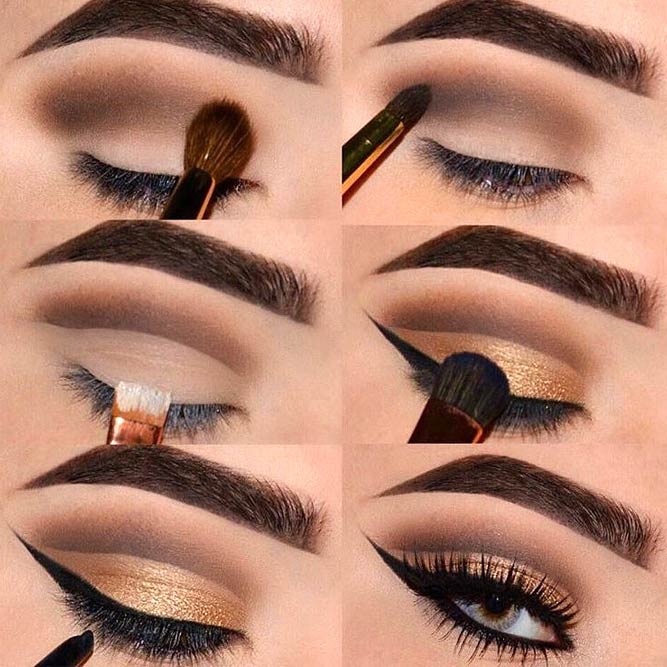 Source: Instagram/motivescosmetics, Instagram/glamorousreflections, Instagram/ashleyhawmakeup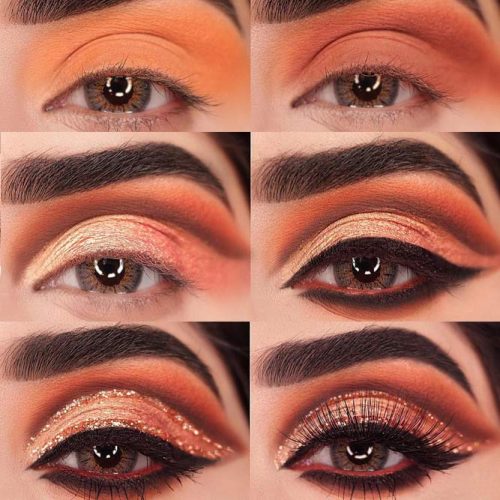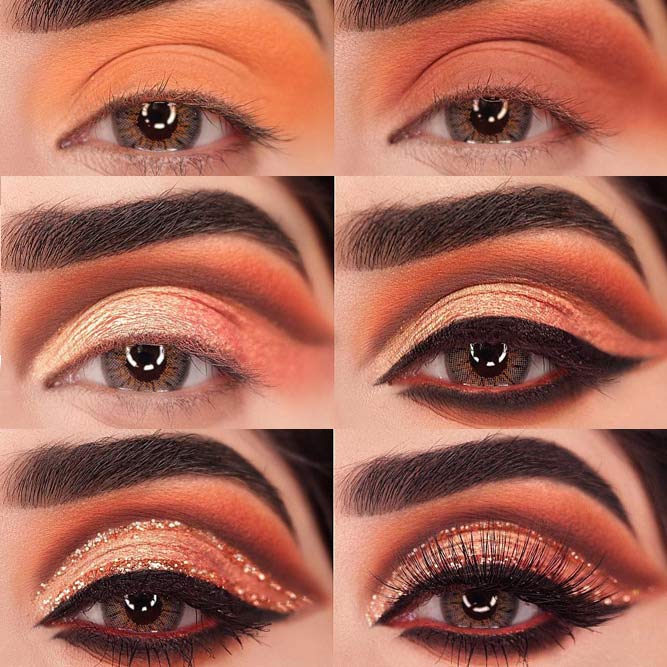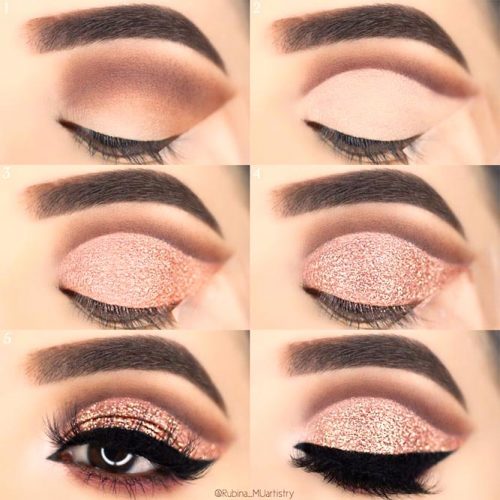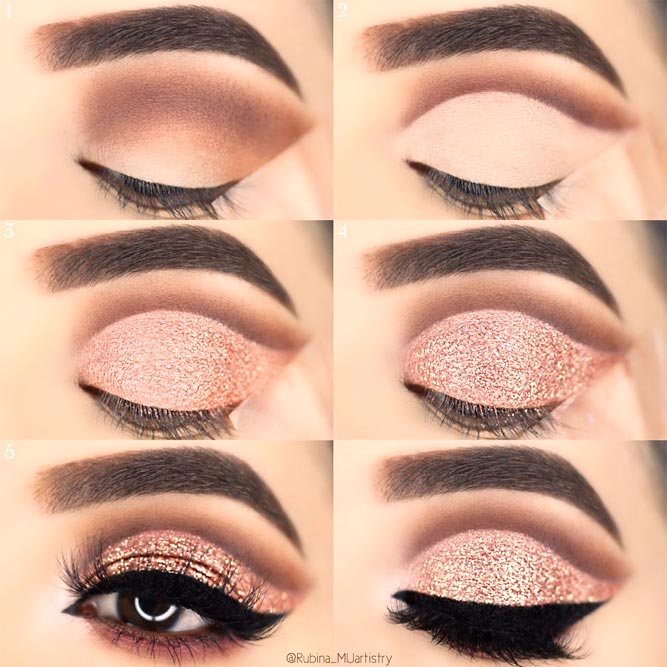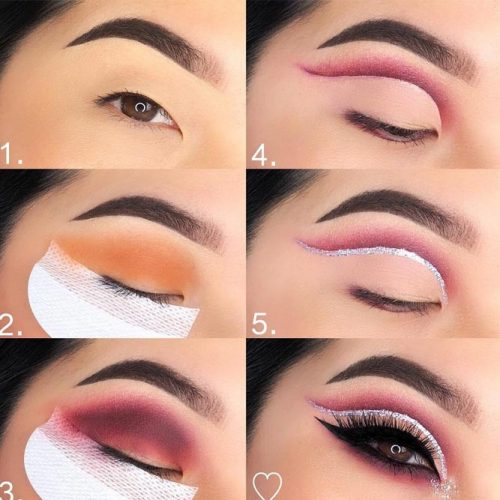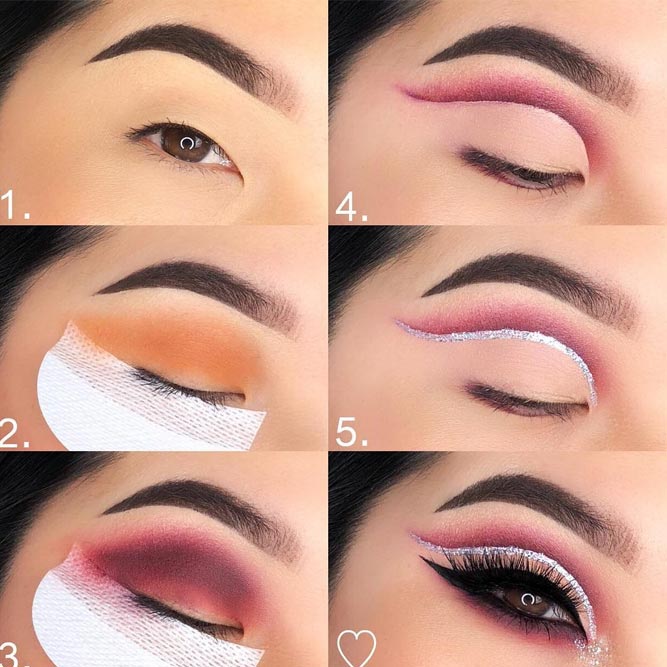 Source: Instagram/ownurlook, Instagram/rubina_muartistry, Instagram/motivescosmetics
Also, when the eye makeup is bright in its nature, the usage of eyeliner is optional. And in all other cases, eyeliner can truly enhance the beauty of your eyes, just pick the right technique.
Bold Colored Smokey Eye Step by Step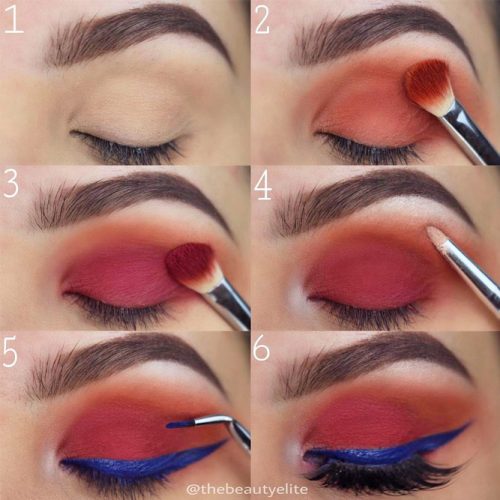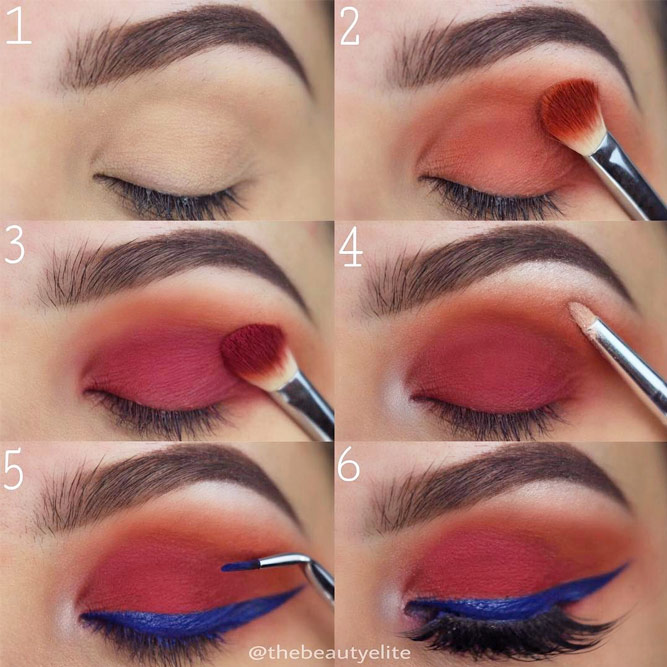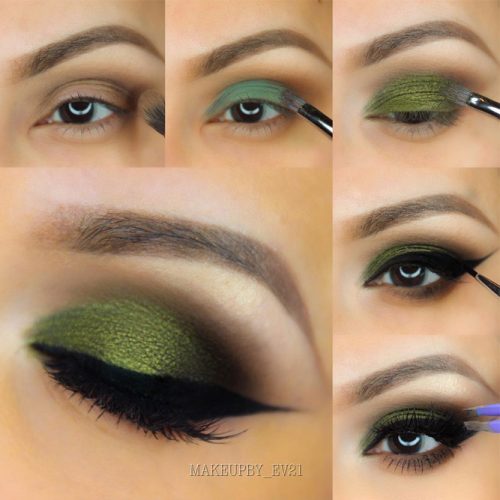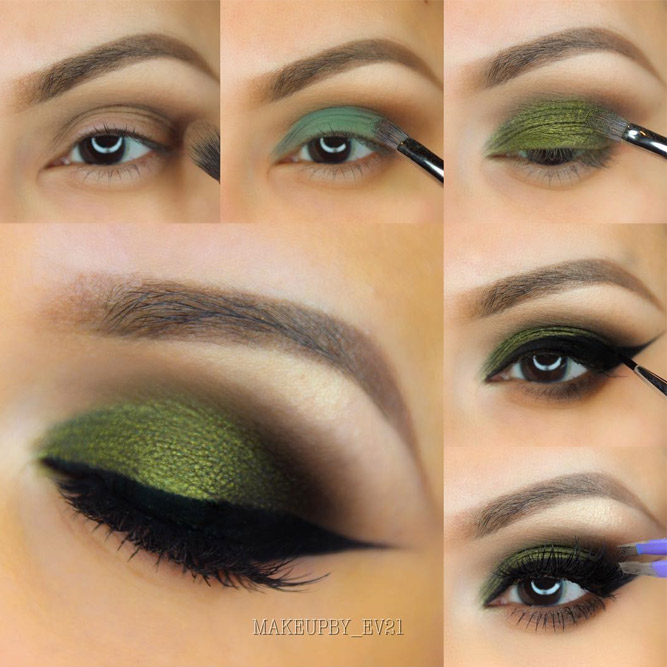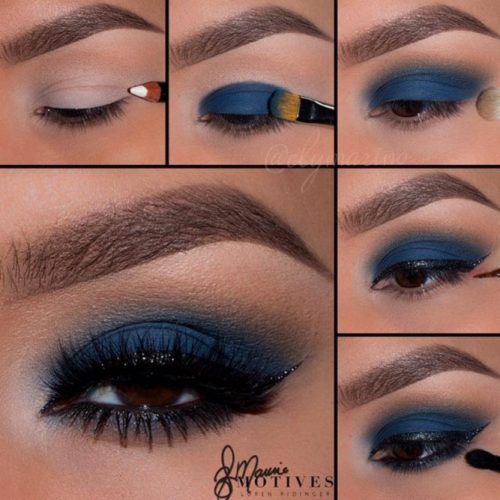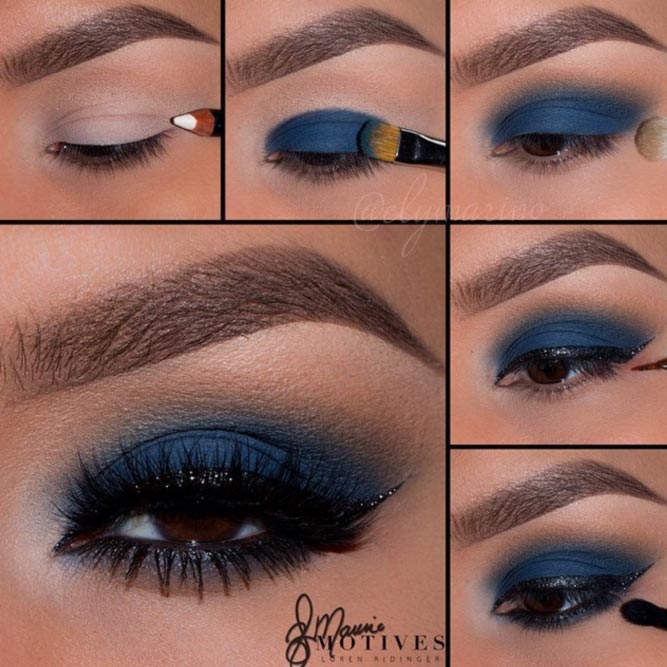 Source: Instagram/thebeautyelite, Instagram/makeupby_ev21, Instagram/motivescosmetic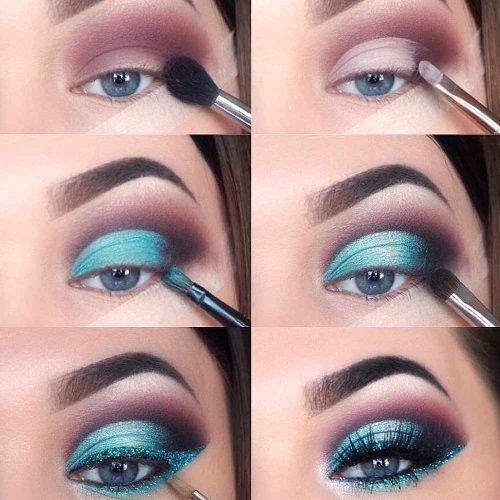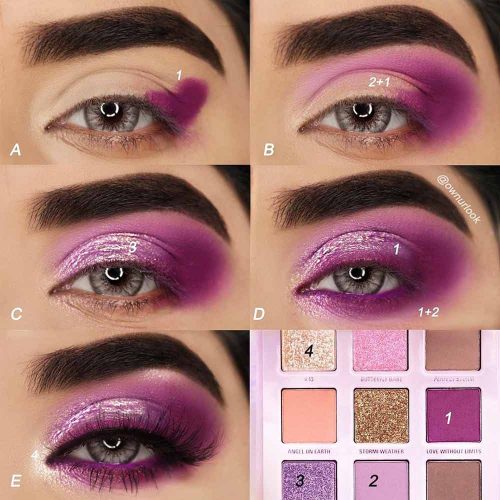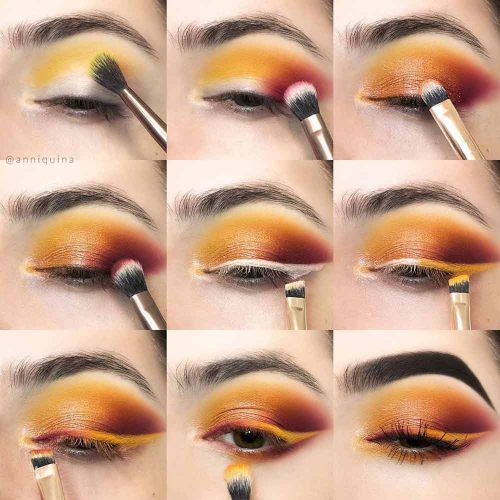 Source: Instagram/makeupby.esca, Instagram/ownurlook, Instagram/anniquina
Did you know that smokey eye makeup should not necessarily be in brown or black colors? Actually, there are no restrictions when it comes to choosing the color spectrum for your smokeys. On top of that, you can play around not only with shades but also with textures and finishes either committing to a uniform look or mixing matte, satin and glitter together.
Colored Eyeliner Eyes Makeup Tutorials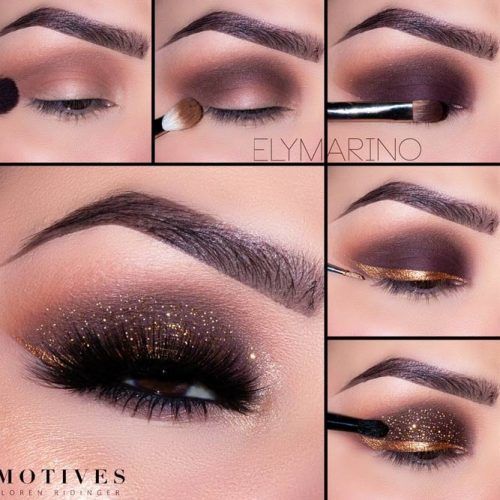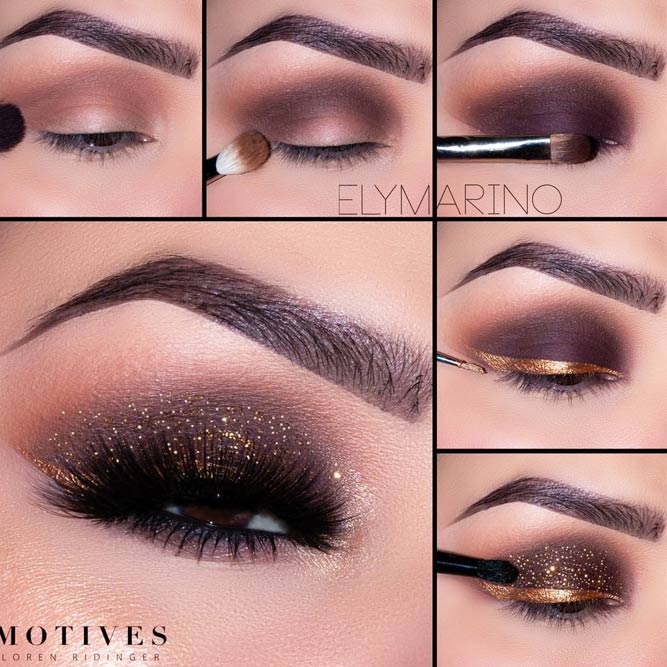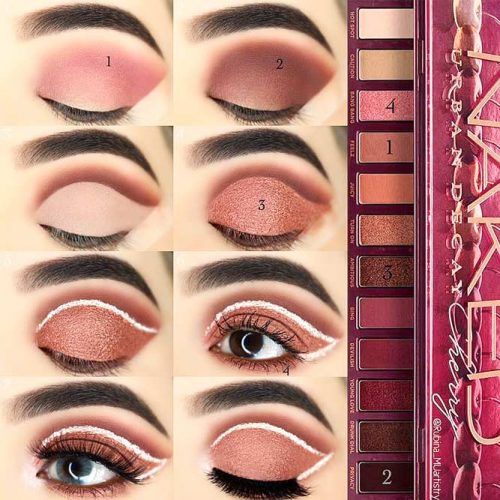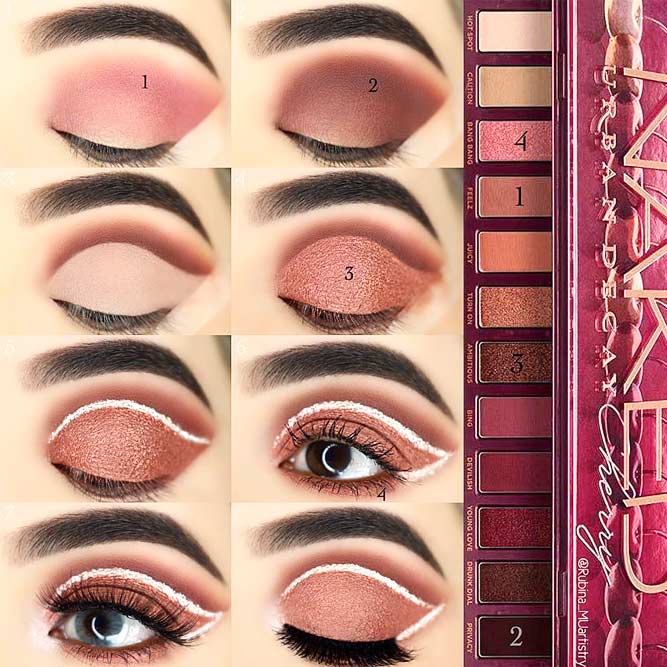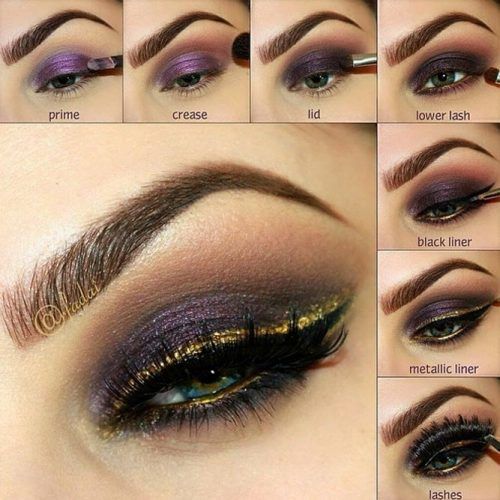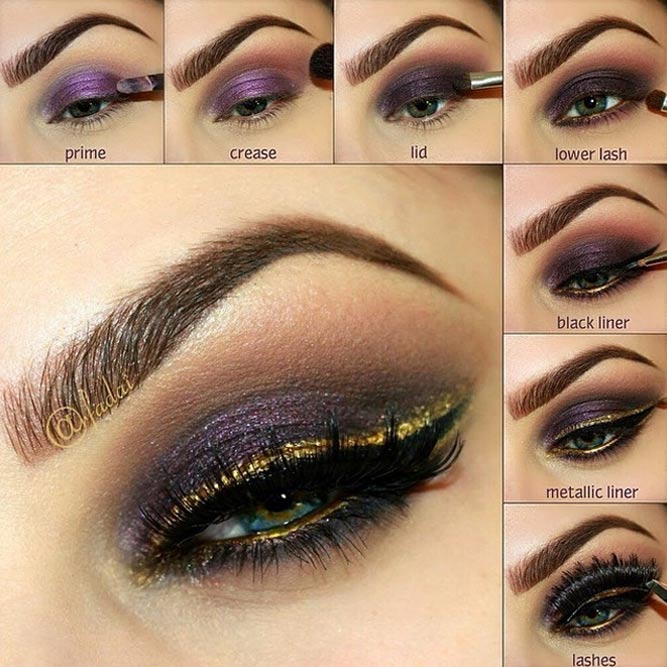 Source: Instagram/motivescosmetic, Instagram/rubina_muartistry, Instagram/rfadai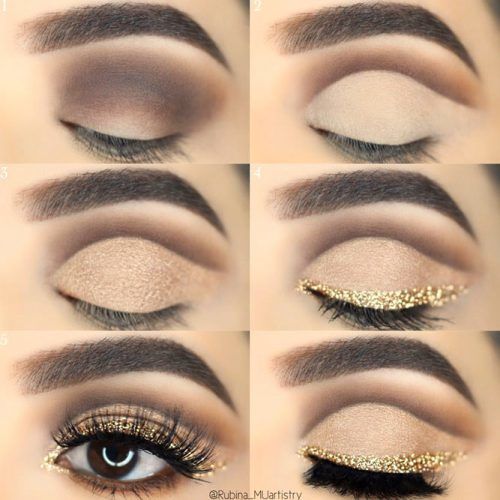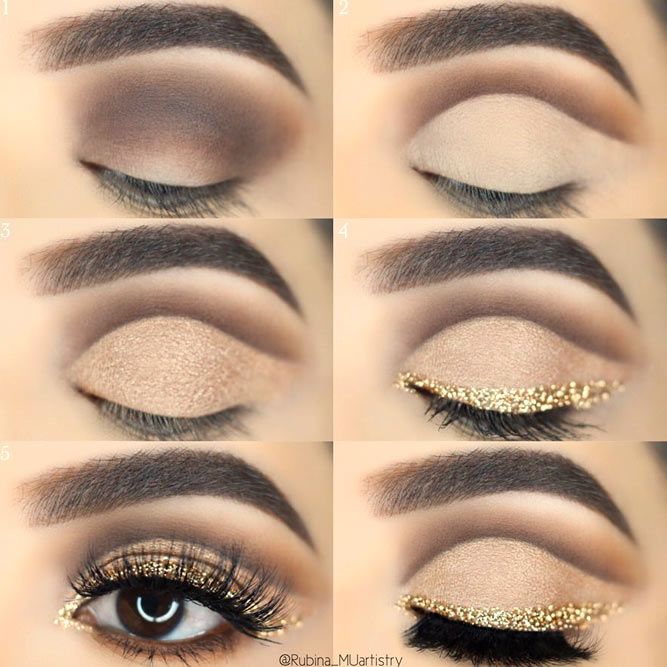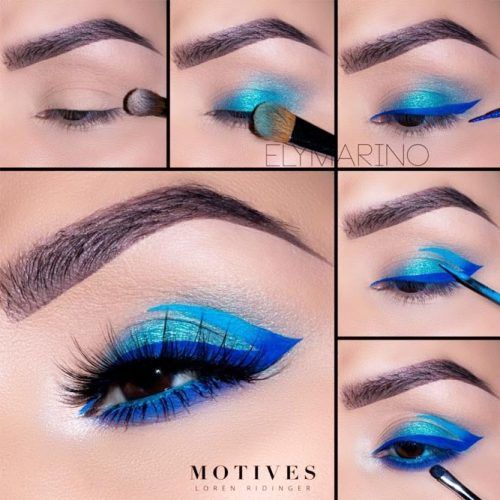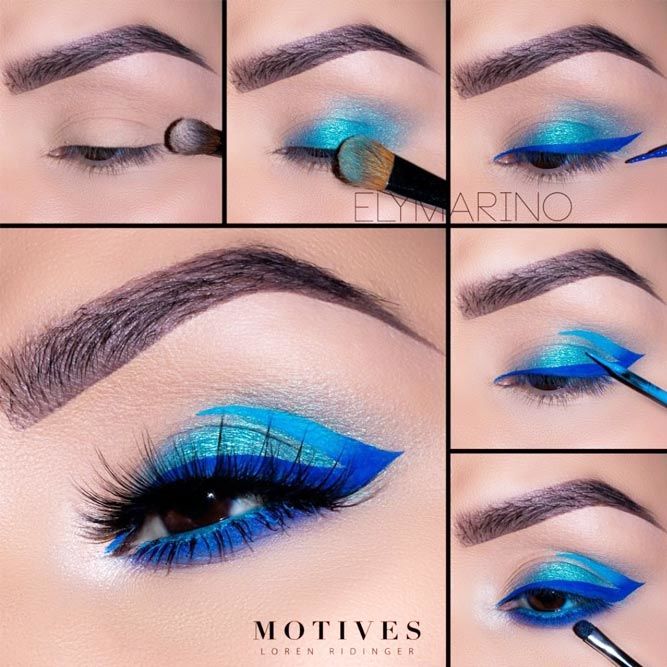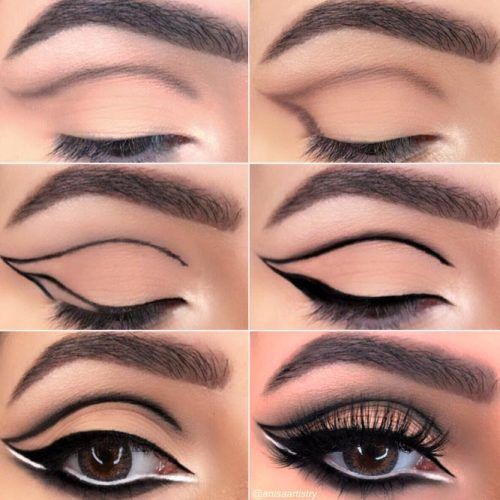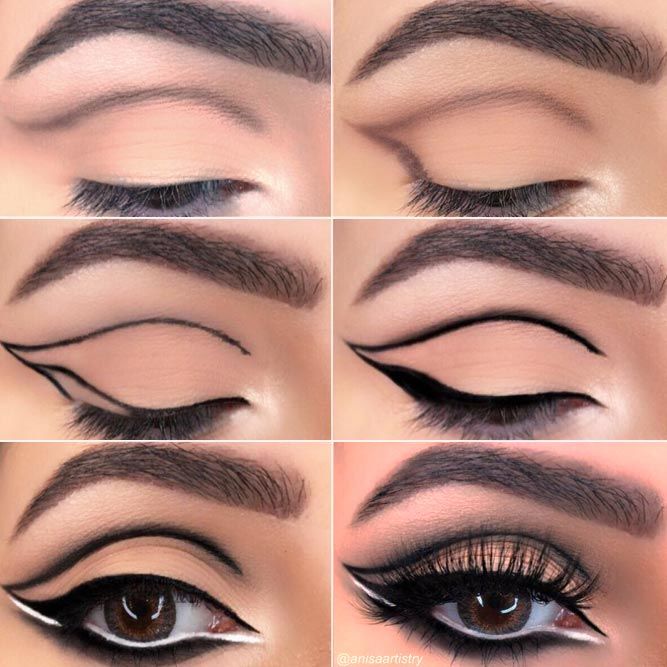 Source: Instagram/rubina_muartistry, Instagram/motivescosmetics, Instagram/anisaartistry
Set aside that black eyeliner. It's time to bring some color to your low-key makeup! Blue, pink, gold – forget about any boundaries! You're welcome to go for any color solution you like. Moreso, you can apply the eyeliner not only in a traditional way along your upper lash line but also in the crease, under the lower lash line or wherever your imagination takes you.
Being one of the most fabulous night makeup looks, smokey eye will truly make you stand out. Today's trends offer you extravagant variants in blues, moss green, and even magenta colors.
FAQ: Eye Makeup Tutorials
How to do a quick eye makeup?
After you prime and apply concealer to your lids, set with powder.
Stick on a tape at an angle following your lower lash line.
Apply a neutral color to your crease and blend it outwards with a fluffy brush.
Apply shimmery eyeshadow to your lids.
Take an angled brush and do a small wind with gel eyeliner.
Take a small brush and slightly blend out your eyeliner.
Remove the sticky tape and clean up your eyeliner with a concealer.
Slightly apply eyeshadow to your lower lash line and blend it out.
Highlight the outer corner and brow bone.
Finish off with mascara.
What are eyeshadow Don'ts?
Applying darkest eyeshadow to your crease or lids first. Apply a lighter one for a better blending. Dark eyeshadow should be used minimally to add accent. It is easier to add some dark color than to remove it from your lids.
Forgetting to dust the pigment off the brush.
Using the same brush for blending and adding color. Use a smaller brush for lower lash line.
Not using a clean brush for blending a new color.
Applying shimmery shades with a dry brush. Wet it slightly in setting spray or use glitter primer.
Not having a reference point for your wing liner. It should always point where your eyebrow ends.
Keeping eyeliner thick in the inner corner. It should be thin in the inner corner.
Clumpy mascara.
Too much highlight. Apply it just under the arch of your brow, do not drag it further and put just a neat dot on the inner corner.
REFERENCES:
How to Apply Makeup. If you've never applied makeup before, all the different products and tools can be intimidating. Don't worry. We will walk you through it step by step below. Source
A tutorial is a method of transferring knowledge and may be used as a part of a learning process. More interactive and specific than a book or a lecture, a tutorial seeks to teach by example and supply the information to complete a certain task. Source
Was this article helpful?