If your eyes are the mirrors of your soul your lashes are the perfect framing, it is true that not every girl is blessed with perfect eyelashes, but luckily mascara was invented. That is why today we are going to talk about all the possible best mascara types so that the next time you are headed to the store, you know exactly what to look for to look irresistible and flawless. Read on!
L'Oréal Voluminous Lash Paradise Mascara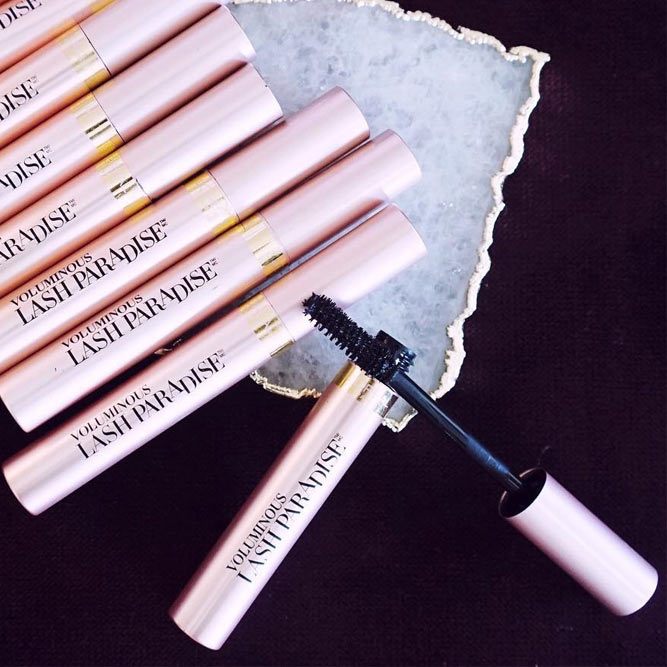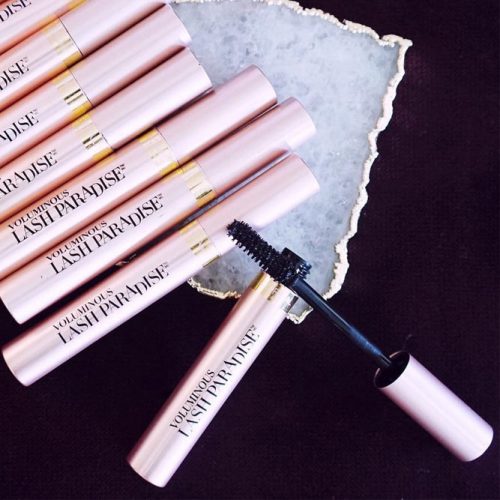 Source: lorealmakeup via Instagram
Lash Paradise from L'Oréal is one of those mascaras that actually grant you what is promised. The thing is that very often when you are looking for a mascara to add some volume to the lashes you end up with the poor outcome either due to the quality or due to the price. This mascara, on the contrary, is very affordable with the equality preservation as well. There are no clumps or anything after the use of this mascara left behind, in fact, to get it off you need to use some pretty hardcore makeup remover. If that is fine with you, then we totally suggest you getting it and trying it out on your own.
CoverGirl Peacock Flare Mascara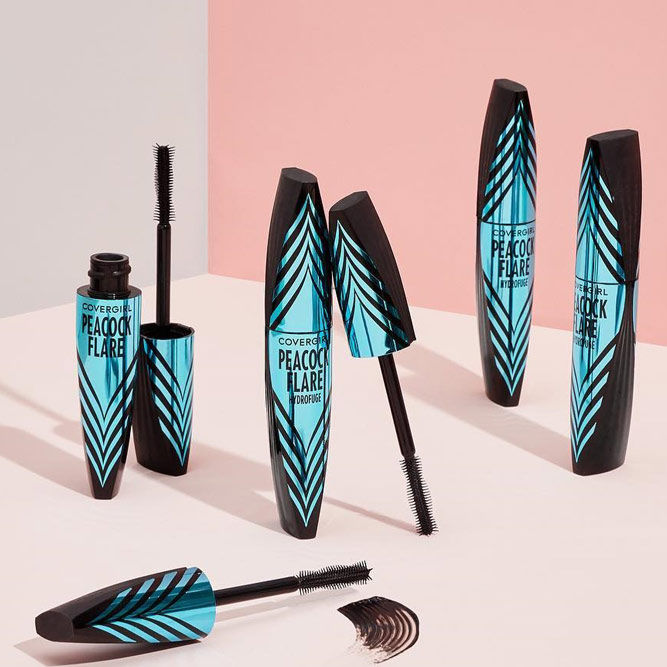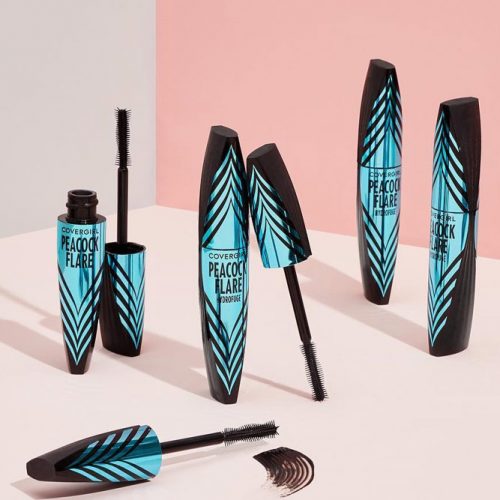 Source: covergirl via Instagram
Of course if you a makeup artist then you are going to look for a mascara that is worth your status but if you are just a mere makeup addict we have something in store for you. The Peacock Flare from CoverGirl is one of those mascaras that can be damn multifunctional. The thing is that just a layer or two of this mascara will grant you the perfect daytime look, while a couple more coats and you will end up with perfectly sultry, evening-out makeup. What is more, the price is totally affordable for such a quality which is certainly a bonus.
M.A.C. False Lashes Mascara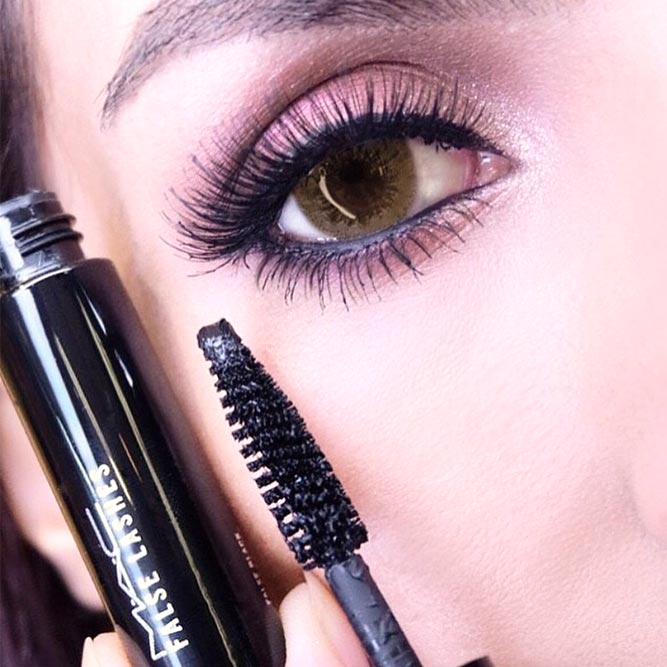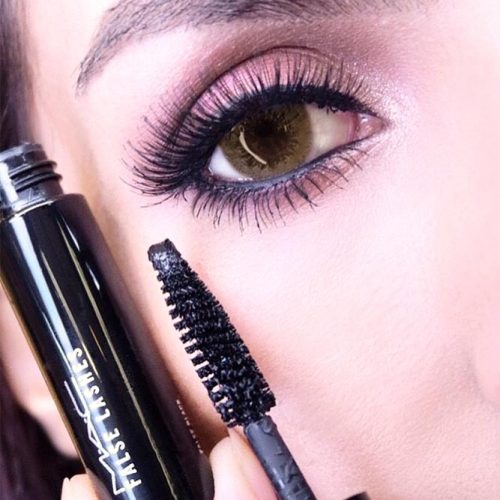 Source: usani.k via Instagram
False lashes are a debatable issue for many ladies, some simply adore then and the other hate, but there is one thing in common – everyone likes full, natural-looking lashes. The truth is that False Lashes from M.A.C. are what they claim to be, just a few swipes with a mascara stick and the dramatic effect is ready. Besides, you do not need to waste your time on putting on real falsies so that it is a win-win situation.
Lancôme Grandiôse Mascara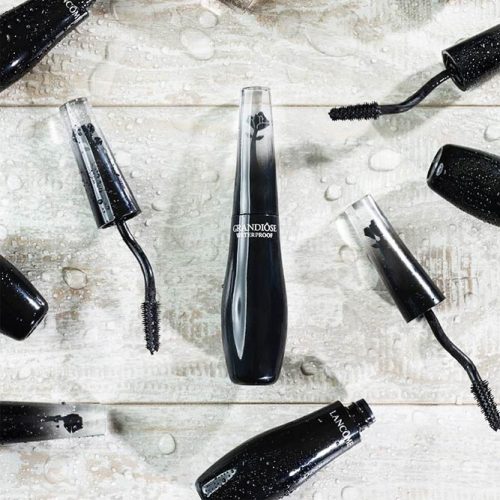 Source: lancomeofficial via Instagram
In case you are looking for a lengthening mascara for straight lashes that will make them not only long but curled and thick as well then Grandiôse Mascara should be your best option. The truth is that dues to the perfectly curved wand you can reach each and every lash of yours and shape it the way you would like it to be. However you must be aware that the price is anything but average, yet it is totally worth the means spent, you can trust us on that!
Urban Decay Cosmetics Perversion Mascara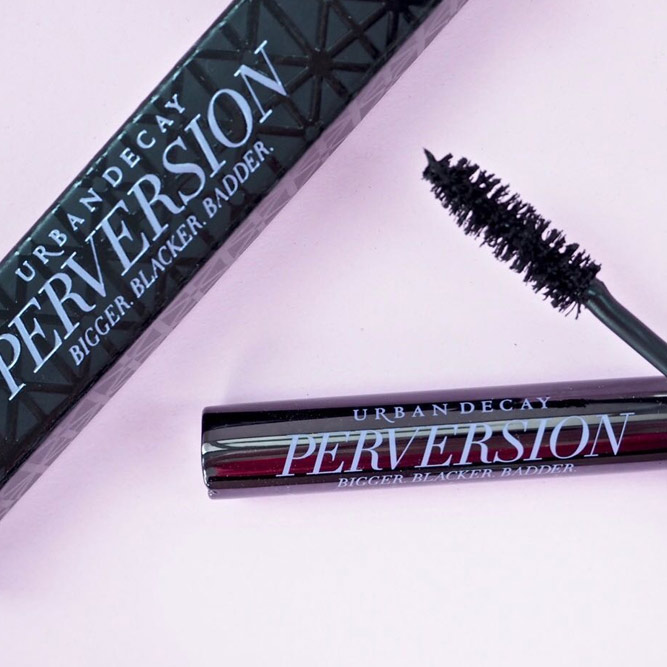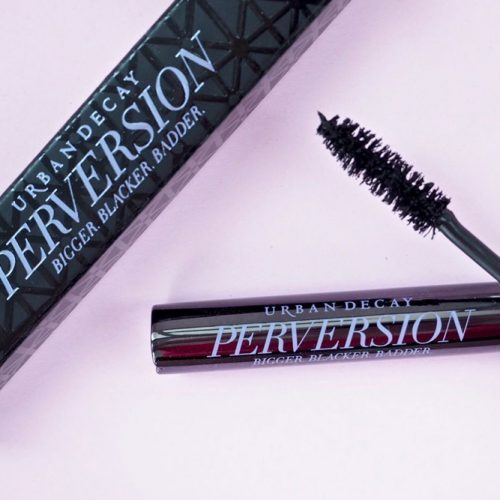 Source: virvevee via Instagram
Urban decay mascara would be the best mascara for those of you who do not like all that fuss when it comes to eye makeup. The thing is that there is nothing too dramatic about it even though the name drives you to think about something out of the ordinary. Just a couple of layers will grant you a natural look. However, you can always add some few more layers to add to the drama. What is more, it will certainly grant you Long Lashes effect so it certainly the Best Mascara For Short Lashes?
Maybelline New York Volum' Express The Falsies Push Up Drama Mascara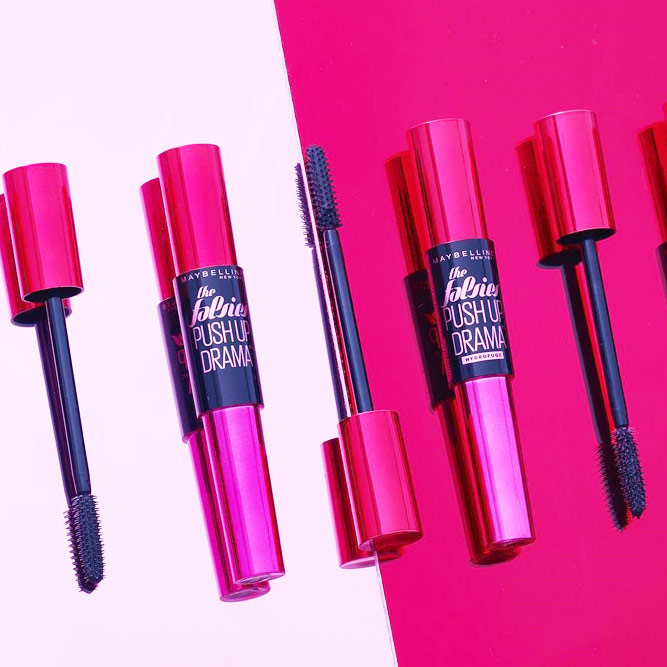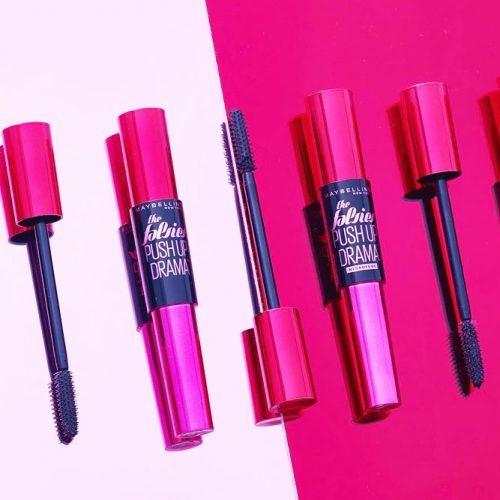 Source: maybelline via Instagram
Maybelline Mascara and eyeliners are certainly of decent quality, and you may already know it by this time. However, this mascara is something entirely new. The thing is that it is Curling Mascara with a push-up effect. What does that mean? That means that using this mascara gives you a choice to forget about the curler and enjoy perfectly curly and voluminous lashes throughout the day not to mention that price is more than affordable and is totally worth it!
Benefit Cosmetics Roller Lash Curling & Lifting Mascara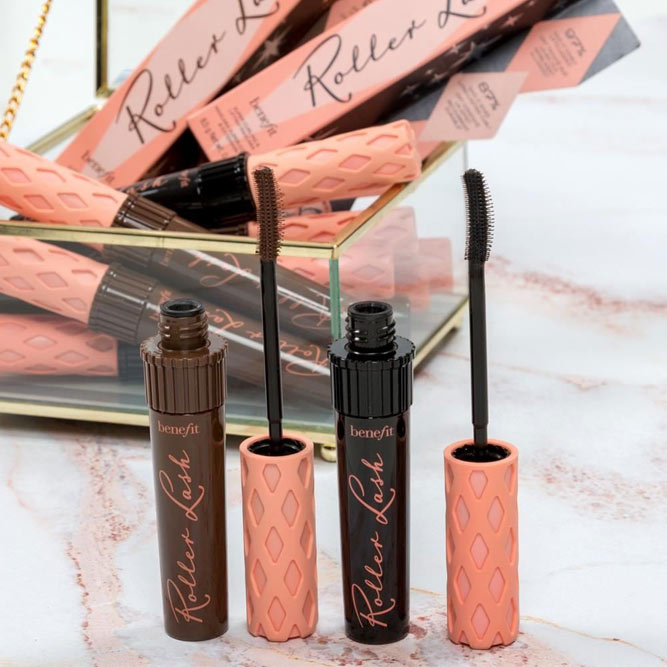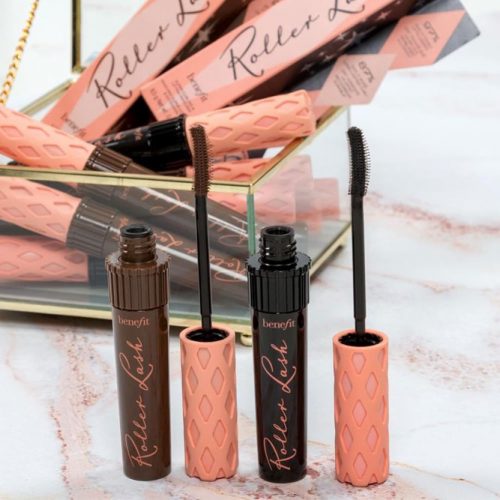 Source: benefitcosmetics via Instagram
Benefit Roller Lash mascara seems to contain everything just in one tube. It grants volume, length and Eyelash Curler effect. What else would a modern girl need right? What is more, it has a long-lasting effect so that once you run out may look for straight away. It is a little more expensive than all the famous brands, but you will certainly appreciate the means spent on this beauty!
L'Oréal Paris Voluminous Volume Building Waterproof Mascara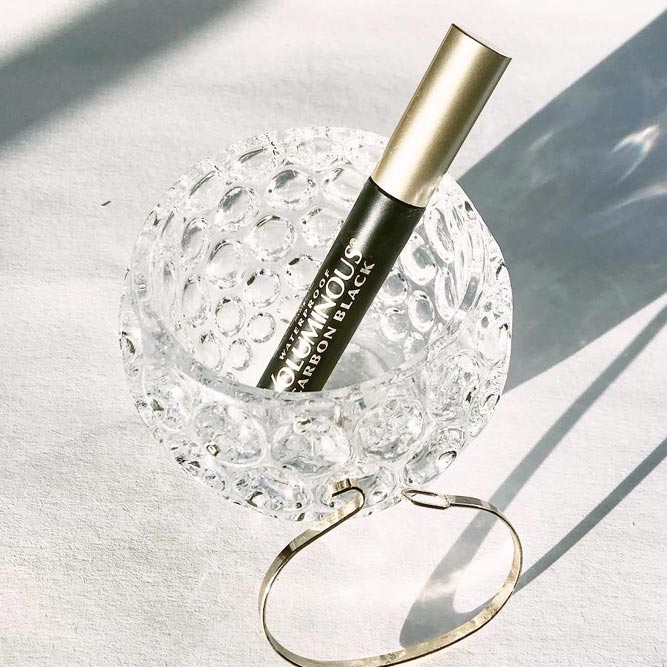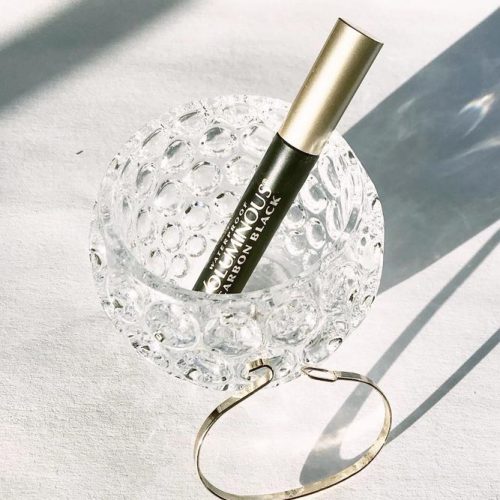 Source: fruityskin via Instagram
Real waterproof mascara is a dream of every girl especial when the summer season hits. However, no matter the promises not all the waterproof mascara are actually that. That is why you may be surprised that we found a real one for you here for more than a reasonable price. The thing is that waterproof mascara from L'Oréal will save your look when the beach season comes, you can trust us on that! What is more, this mascara is claimed to be perfectly safe for those who suffer from allergies or wear contact lenses on a daily basis. There are never too many of bonuses when it comes to waterproof mascara, are there?
Simply Naked Beauty 3D Fiber Mascara — Non Toxic And Natural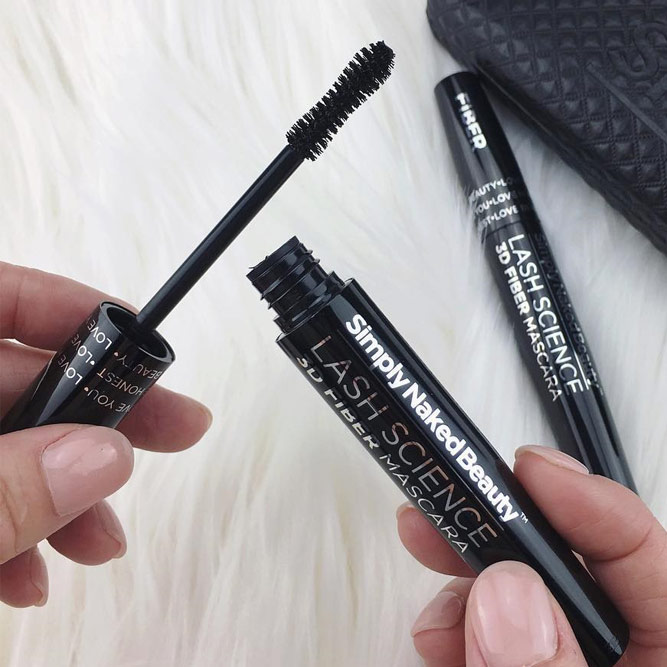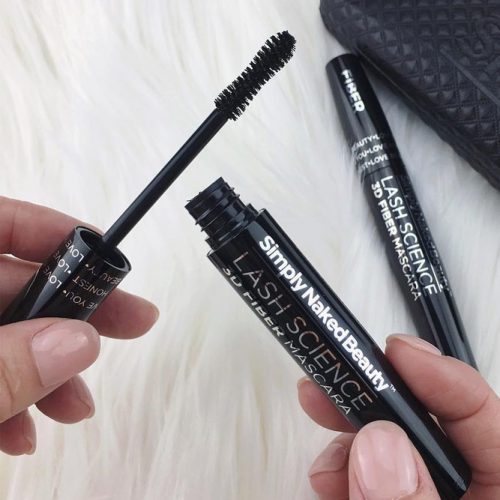 Source: simplynakedbeauty via Instagram
There are a lot of Beauty Products that actually turn out to be far what is stated on the package. However, this does not concern this 3D Fiber Mascara. It is absolutely best for those who are just starting they experimentation with mascara and makeup in general not to mention that it is absolutely non-toxic which makes it the Best Mascara For Sensitive Eyes. Feels like you are ready to run to the store and purchase it? Well, there may be a little downside here, it is indeed pretty costly – but as they say, best quality comes at a price, in case you are ready to deal with the financial side you will totally fall in love with this mascara!
Dior Diorshow Pump 'N' Volume Mascara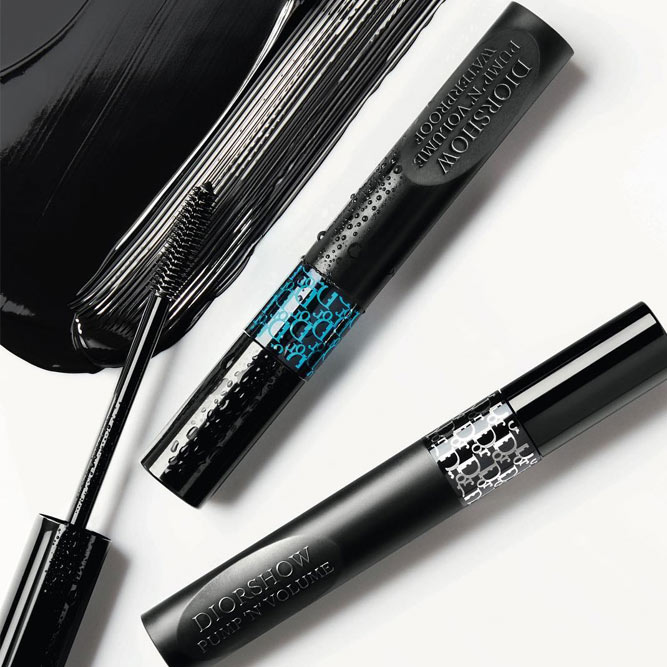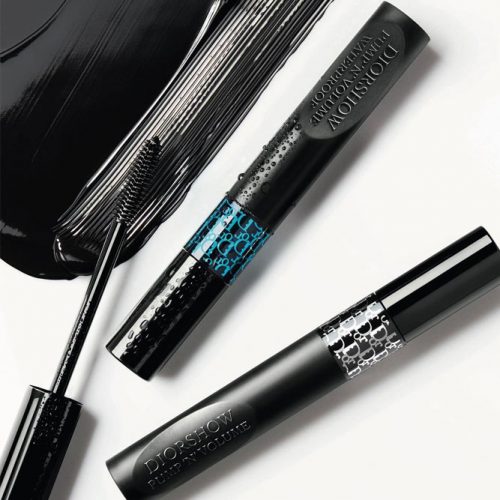 Source: diormakeup via Instagram
There are many makeup companies who know exactly what they are doing and why they are doing it – Dior is precisely one of them. The thing is that it has been an issue to deal for ages with – your mascara becomes too dry too soon, and there is no use of it but to throw it out and opt for a new one. Well, not anyone since Dior came up with a squeezable tube which will keep your mascara as fresh as on the day you bought it. Apart from that just one swipe of the mascara on your lashes will grant you perfect voluminising effect and all that comes at a pretty reasonable price. Marvelous!